Woke up earlier than usual as I thought I would take a morning run in this city. After much contemplation on the bed, I got up to get dressed only to find that I didn't bring the tee for running. Went back to bed instead but I was surprised to see the sky brightly lit at 6 in the morning.
The next time I woke up it was already 9 and we quickly we got out of bed to get ready for breakfast. At the breakfast table, K was again taking in some toasted garlic bread as other items didn't interest him. I tried some of the small dish items that I didn't take yesterday and they were ok.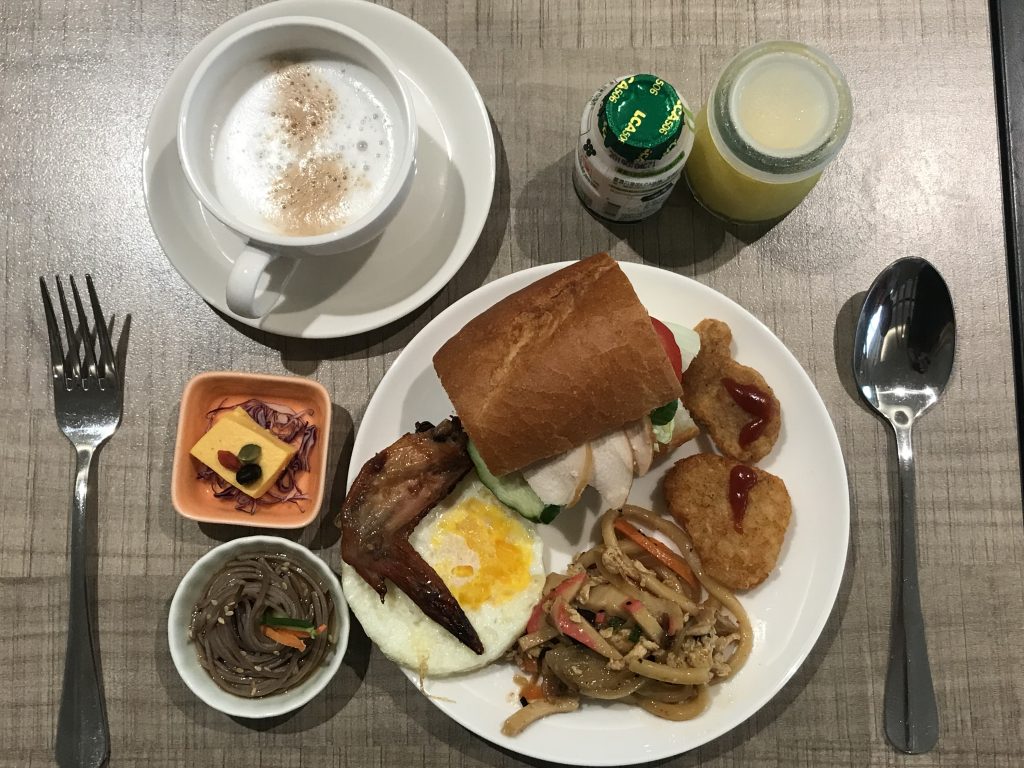 Even though we didn't really have any itinerary today, we were all checked out by 1030 and on the vehicle as the driver was going to bring us to a few more stores to shop before getting onto the plane home. First stop was to a local peanut butter jam store, called Fuyuan peanut butter store (福源花生醬).
We arrived shortly after a drive to a shop that looked like any other shop around the area. Everyone got off except K and I as we stayed in the vehicle since we weren't all that interested in peanut butter. This was supposedly one of the best peanut butter store that produce their own peanut butter. As usual, there were some shopping for the in-laws and mommy didn't get any.
Our next stop was to the Central market as that looked very much like the one where we visited the temple. Similarly, we stayed behind while the rest got off to some marketing, in the hopes to get some fresh fruits to bring back to Singapore.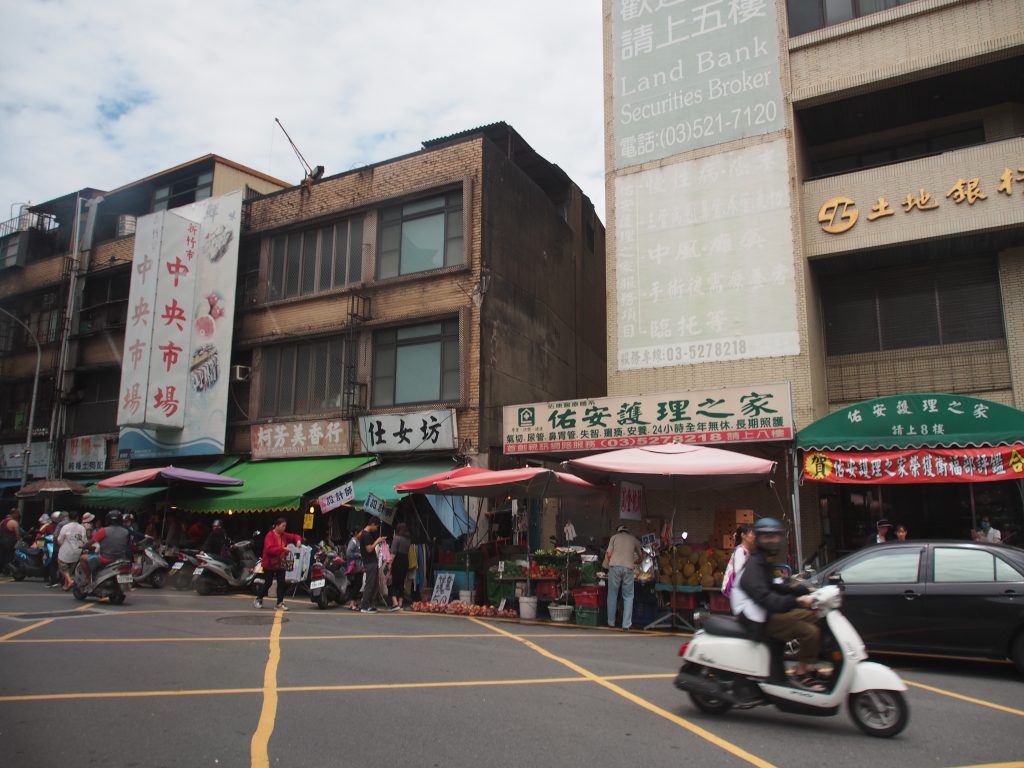 The last but the most important of the stops was at a meatball store, called Hai Rui Gong Wan (海瑞貢丸). This time we all got off to visit the store which had a small area with tables for visitors to eat immediately after the meatballs were cooked in the pot. While the in-laws got their purchases, we managed to try one of the meatballs and I was really impressed by the bounciness of the meatball! Even the picky K took another bite! Unfortunately we were too far to eat and I couldn't get a picture of the meatball.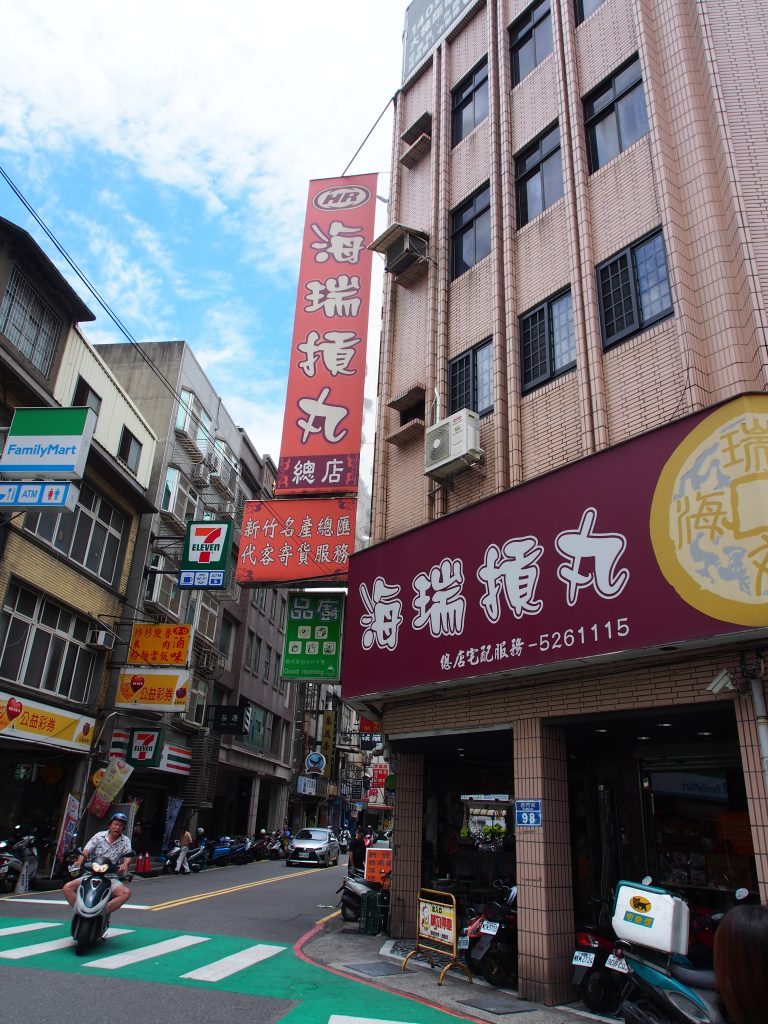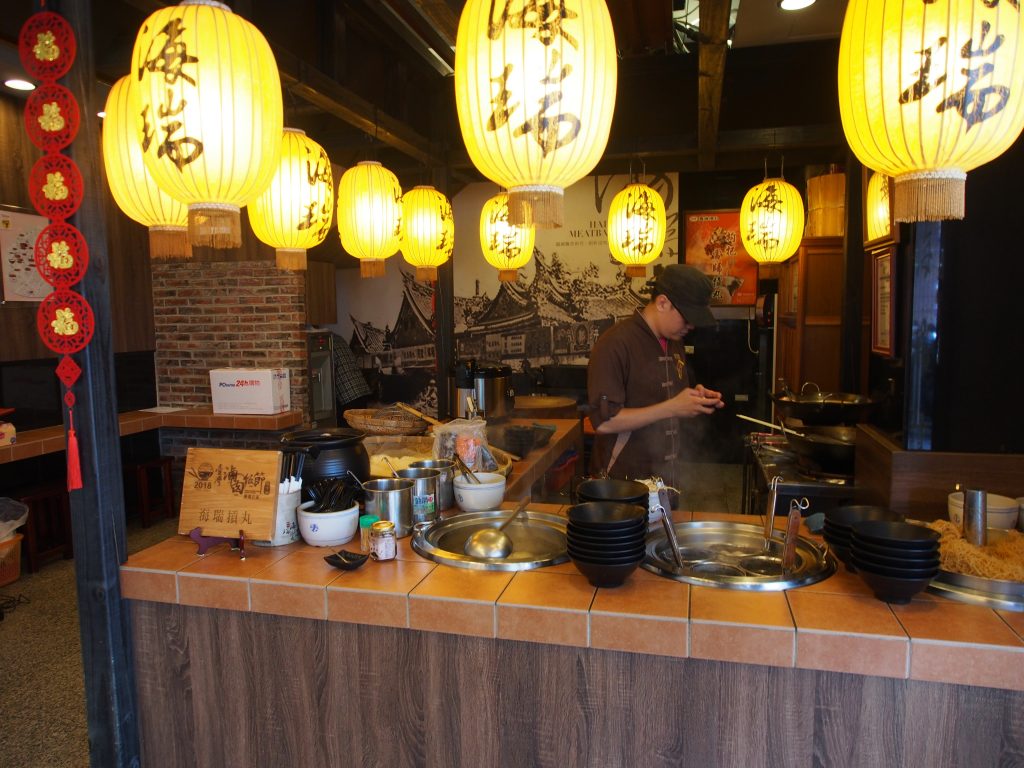 After getting some batteries for K's camera from a nearby convenience store, we left for the airport. We arrived into Taoyuan airport after about an hour of driving and bade the driver, whom had been a very friendly and diligent driver guide, goodbye before lining up to check in. Mommy did the machine check in while we lined up with 4 trolley full of luggage to check in, half of these were boxes of shopping items bought (by the in laws). The check in was thankfully ok with the boxes being distributed amongst all the ticket holders, but amongst the chaos K lost my pokeball and I had to reprimand him.
Before going thru immigrations, we found that one of the luggage was rejected due to prohibited item being found inside the checked-in luggage. Returning to the check-in counter, we realized that it belonged to my father-in-law whom left a rechargeable torchlight inside the luggage.
After meeting up with K and mommy at Starbucks who were there to get some food, probably because the MIL thinks that there were a lot of time and her grandson needed to eat something, we quickly return to pass through the gate to immigrations. Our family was given the short cut as K was identified by the security as a small child in tow and thus given priority to pass.
We passed through without much problems and soon found our way to the gate where we met the others there. While waiting to board this codeshare plane that would fly towards Surabaya after Singapore, we were informed that the flight would be delayed by 30mins and so we took the opportunity to return to the shops to have a look since we did have quite a bit of NT left to spend.
It was a short while before we returned for the boarding, and I had to bring the stroller onboard since the airline staff could not pick it up. We had to wait for them to decide on the sitting arrangements (again) before settling in. The rest of the journey was not much drama, except for the time when K was asking for food as he got hungry and the main meal was only served at about 3pm and another time when he had to take a dump near the end of the flight.
This was a second time in a year that we attempted to travel with the extended family, partly as a way to spend time with the in-laws and mostly for the kids to go together. I personally didn't enjoy this compared to the earlier one as we didn't have a lot of flexibility since a big part of the time we were together whereas we had more smaller family time / kids time during Korea. While we were spending time back as a smaller family, each of us at least get what we wanted and thus everyone was happy whereas in Taiwan, we all had to go thru all the activities together and unfortunately 3 generations of people would have 3 different expectations of what fun was and most of time, it wasn't fun for the kids. As much as how proactive the driver was, what he catered for the group was mainly for the interests of the adults and although that was welcomed by the in-laws, it didn't played out well for the kids who were bored. This was made worst when we had to spend so much time outside and left little time back at the room and K was left frustrated not having enough play time for himself. For this, I would think twice about another trip with them, taking into considerations the trip itinerary and country of visit as most important deciding factor.