Cruising days were officially over as we began to start the USA part of our trip. By the time we were having breakfast, the cruise had already arrived at San Juan port. For the disembarkation, everyone was arranged to depart at certain time. There was a priority given to the guests who were the "VIPs", with some kind of memberships, and people who had flights before noon. Unfortunately ours was after noon and thus pushed to quite far away. We were supposed to leave our luggage outside our doors where porters would handle them and we could collect them when we got off the ship. There were also various locations to meet at the predetermined time where we would be dispatched. We were happy about the time given because it meant we couldn't spend that time exploring the Old Town of Puerto Rico. After spending the last few moments on the cruise, we decided to go to the gathering place, which was the theatre, to find out if we could leave earlier. Upon reaching, we asked the staff and he told us that our number was called quite long ago and that we could already leave the ship! What unexpected efficiency!
Disembarked the cruise and as we arrived at the gates, there were rows of luggage that were arranged, it didn't take long to find out luggage. There was already a row of taxi that waiting in line ready to collect the passengers from the cruise and we got into one. We told him that we wanted to go visit the Old Town and asked him to recommend a place where we could dump the luggage so that we could walked around. He suggested another pier that was closer to Old Town where there were luggage cabinets for rent and we proceeded to that location. When we arrived, he informed that the area looked close and got off the taxi to confirm that, which was true. He then thought for a while more and suggested another location which was in the Old Town itself and some 10mins later, after going through the narrow streets, we arrived in front of a hotel's bar (that I couldn't the name). He informed one of the staff of our request and the staff took over the bags and tagged them and gave us the other half of the tag for collection later on. I checked the price for such a concierge service and was told that it was totally up to us.
Without thinking too much, we left the hotel and walked into the cobbled streets lined with pastel coloured buildings with a map in hand that the staff was kind enough to provide. Our objective within the 2hrs available before we had to get back to collect our luggage and head for the airport was to go to at least to visit the fort, a UNESCO listed monument. Looking at the map, it did't look too difficult as the town was really compact and within walking distance although we had to walk fast.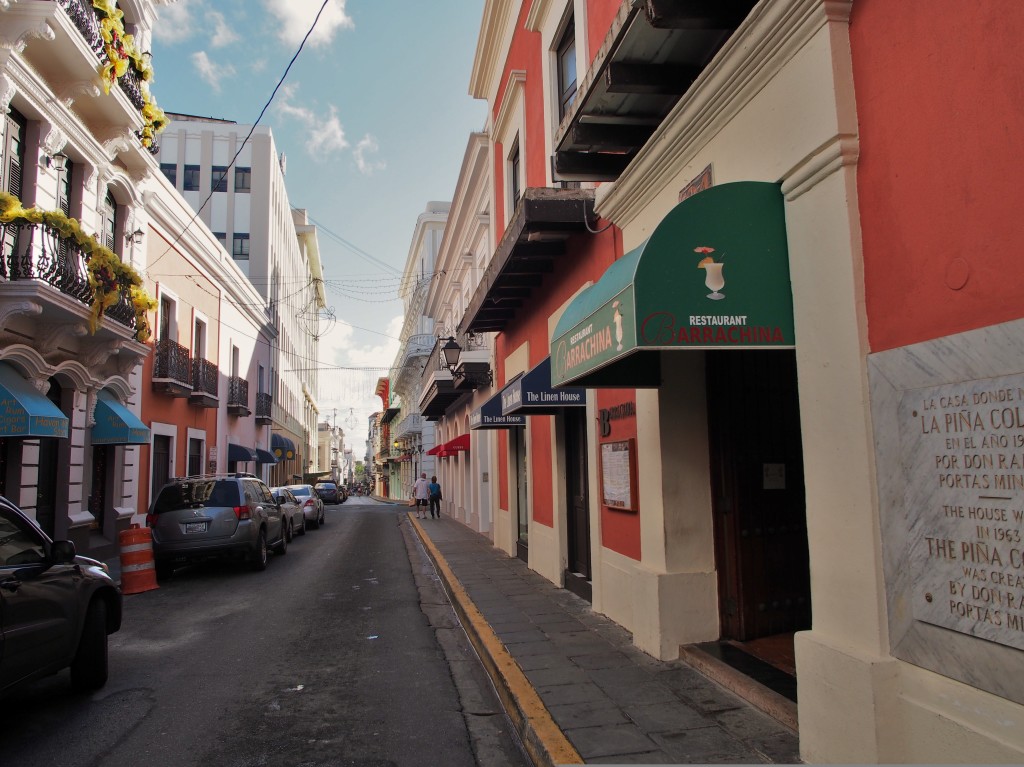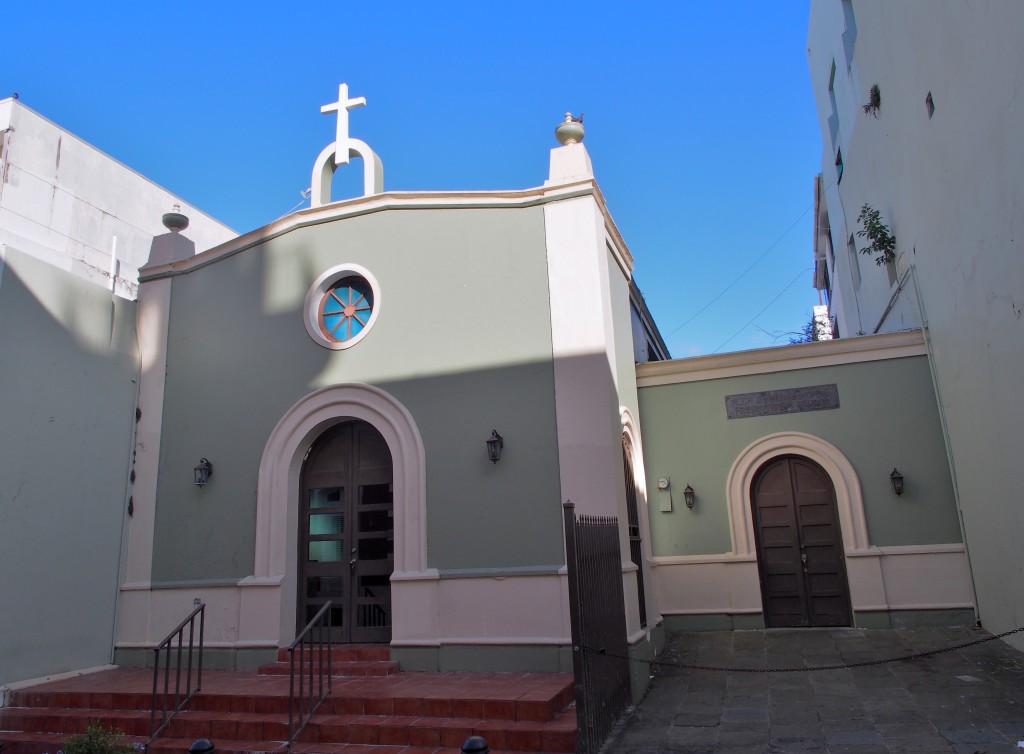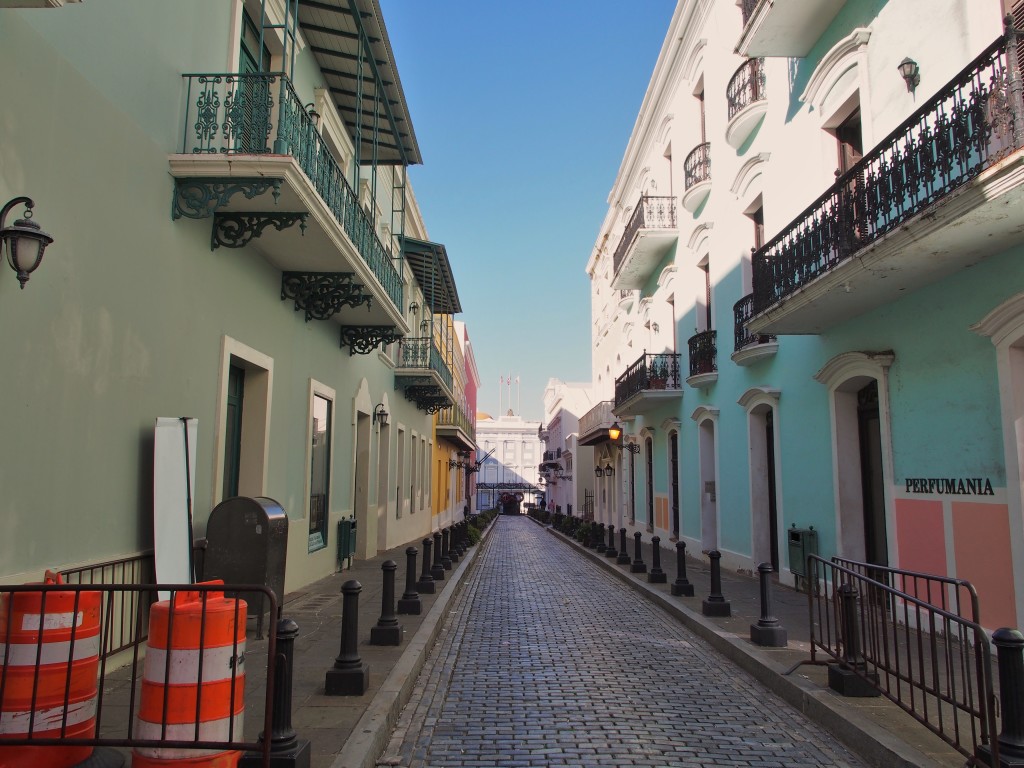 After walking through rows of buildings that had a mixture of hotels, cafes, shops and just residence, we arrived at road with the fort (Castillo San Felipe del Morro) straight ahead some 300m away. The morning sun was starting to become hotter and as there weren't any forms of shade around plus the fast walking, it was hot.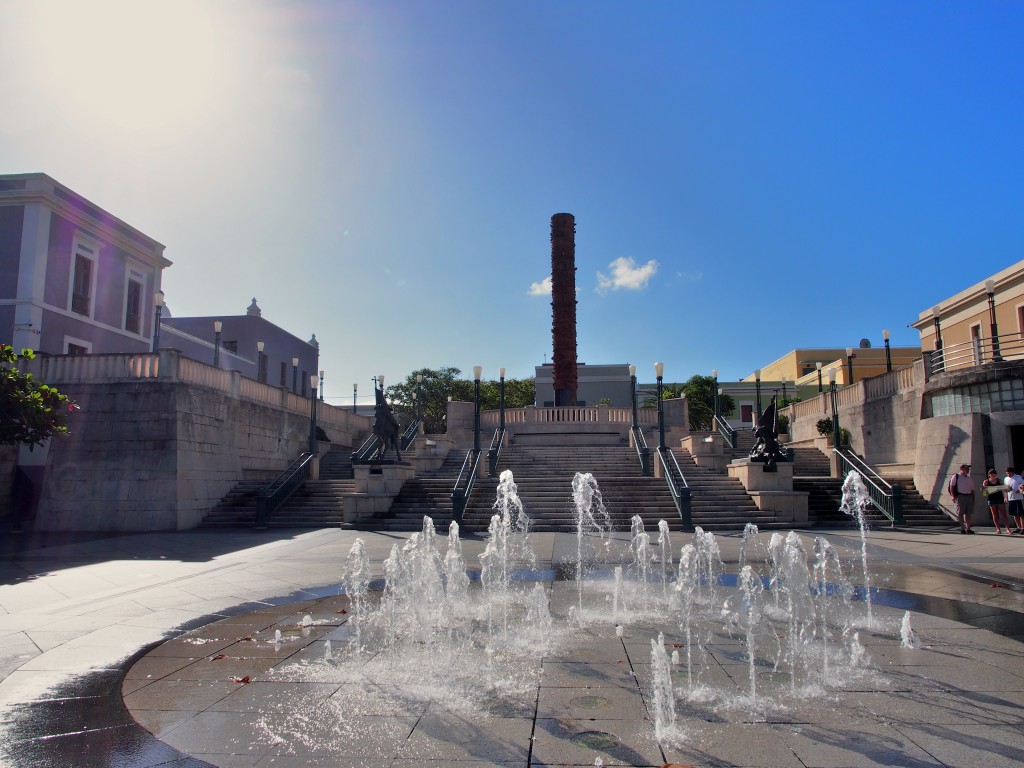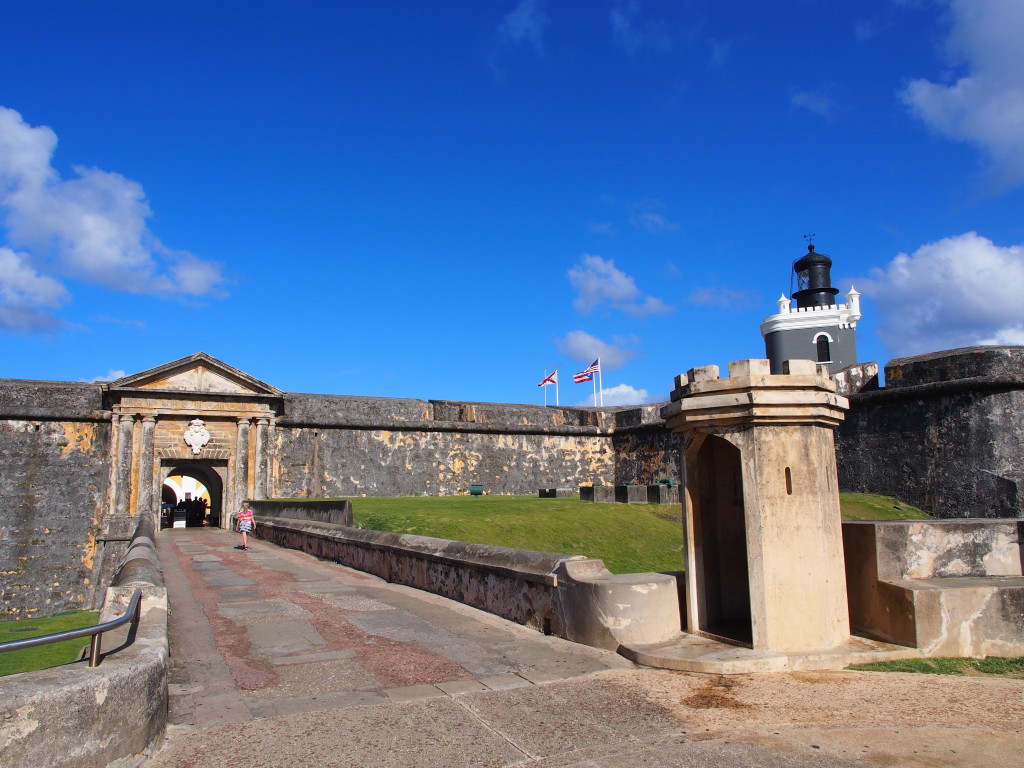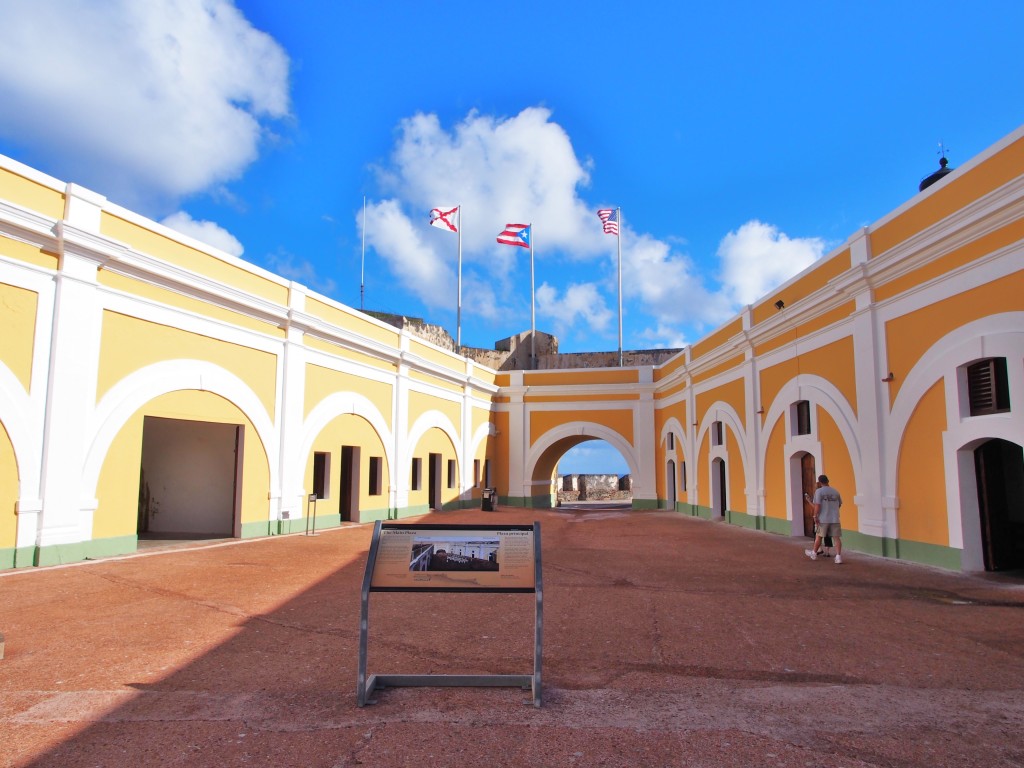 This fort was itself was quite huge, with multiple levels to explore. From the main plaza people could go to the rooftop for a view of the city and a visit to lighthouse. There was a staircase that led levels below the main deck that was facing the sea, probably used to have cannons to fire at incoming enemies. There were various signboards introducing the different sections of the fort, we didn't had time and just took photographs of the area and the boards.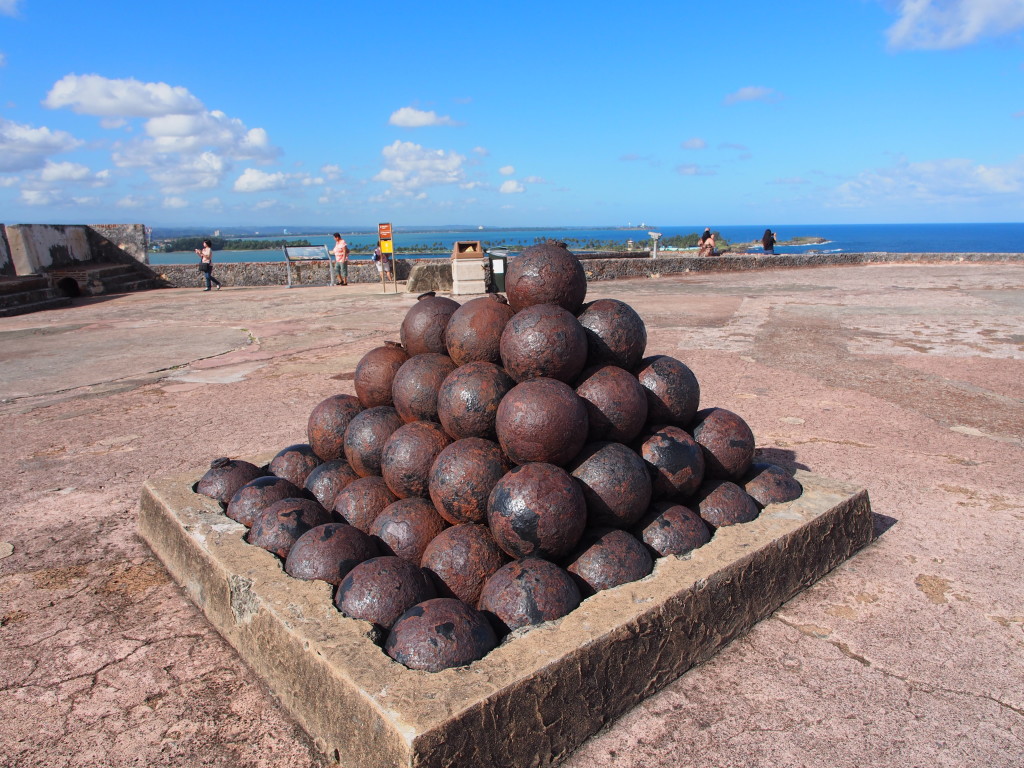 About 20 mins of visit, we exited this fort and proceeded along the road to Castillo San Cristobal which was part of this historic site, used to be linked by a wall. From the del Morro, we could see San Cristobal so we decided that it should not be too far.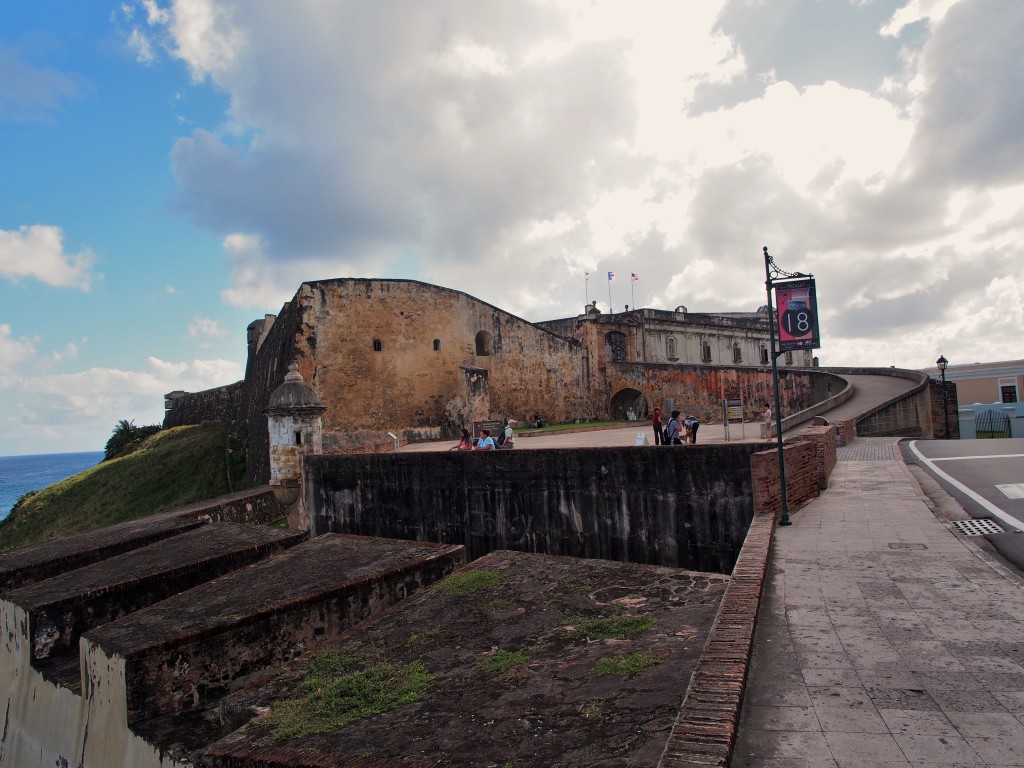 San Cristobal was somewhat smaller but somehow they resembled each other and should be built to serve the same purpose, mainly as defense for the country.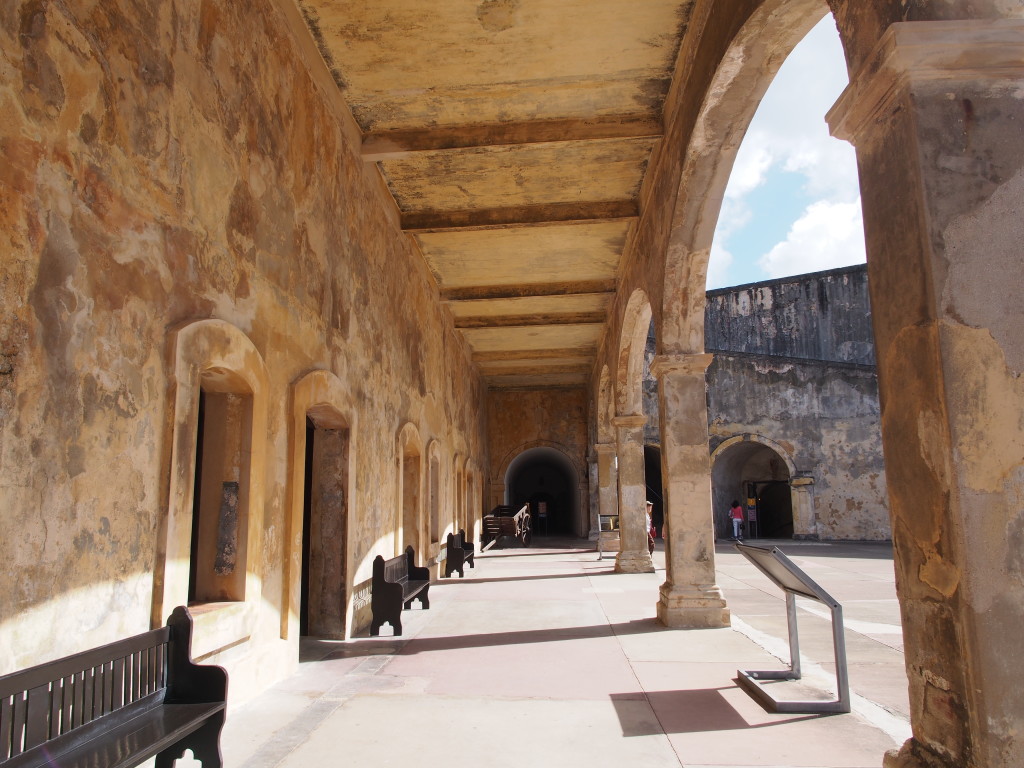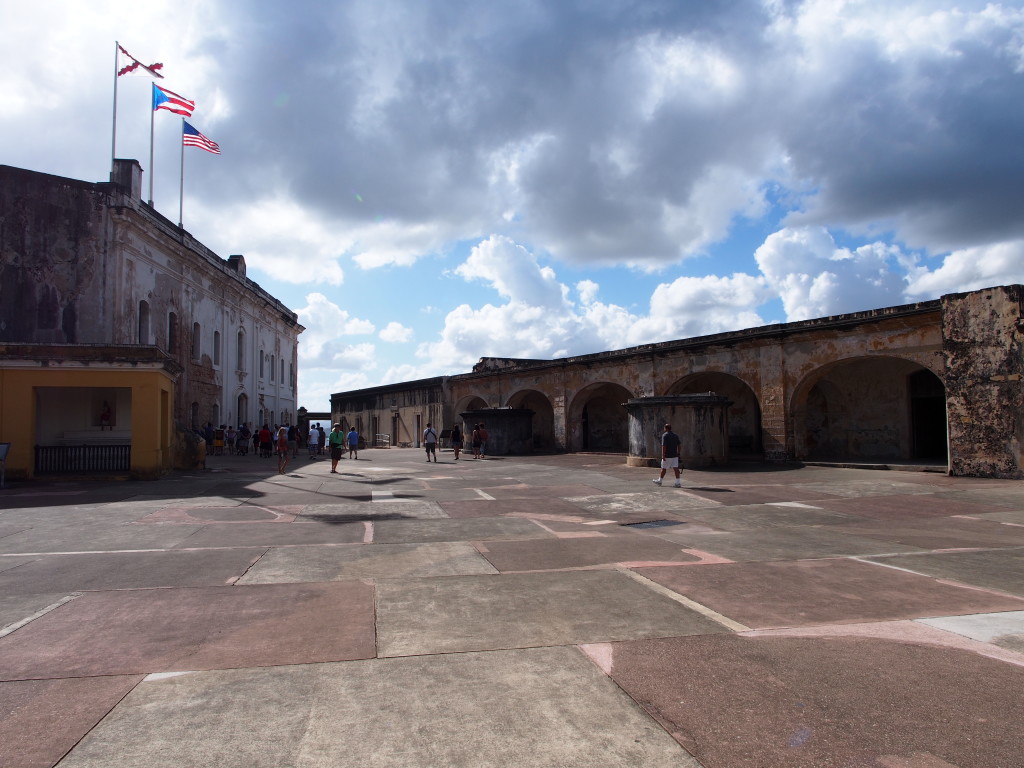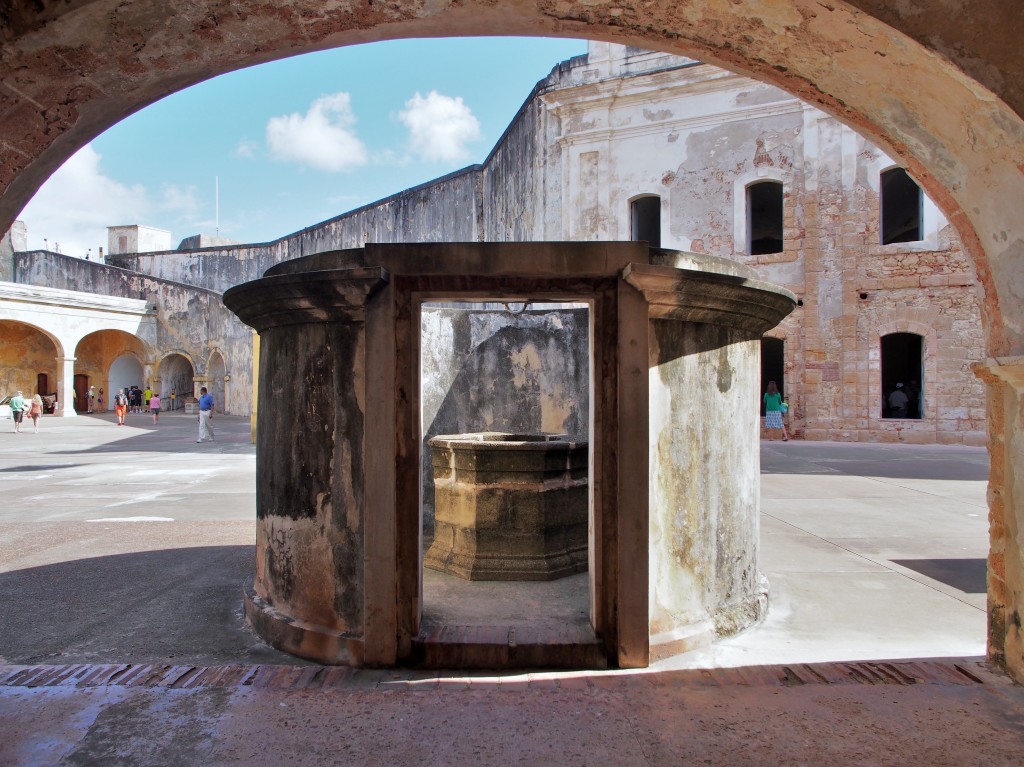 Another 10 mins of exploring and we had to return already. Fortunately for the properly named streets, navigation back was easy and once we picked up our luggage, we walked a bit to the cathedral nearby where there were a few taxis parked there, a recommendation by the taxi driver that made things easier for us. Boarded a taxi and proceeded to the airport. It was a long flight to Washington DC with first a transfer to Philly then another flight to DC.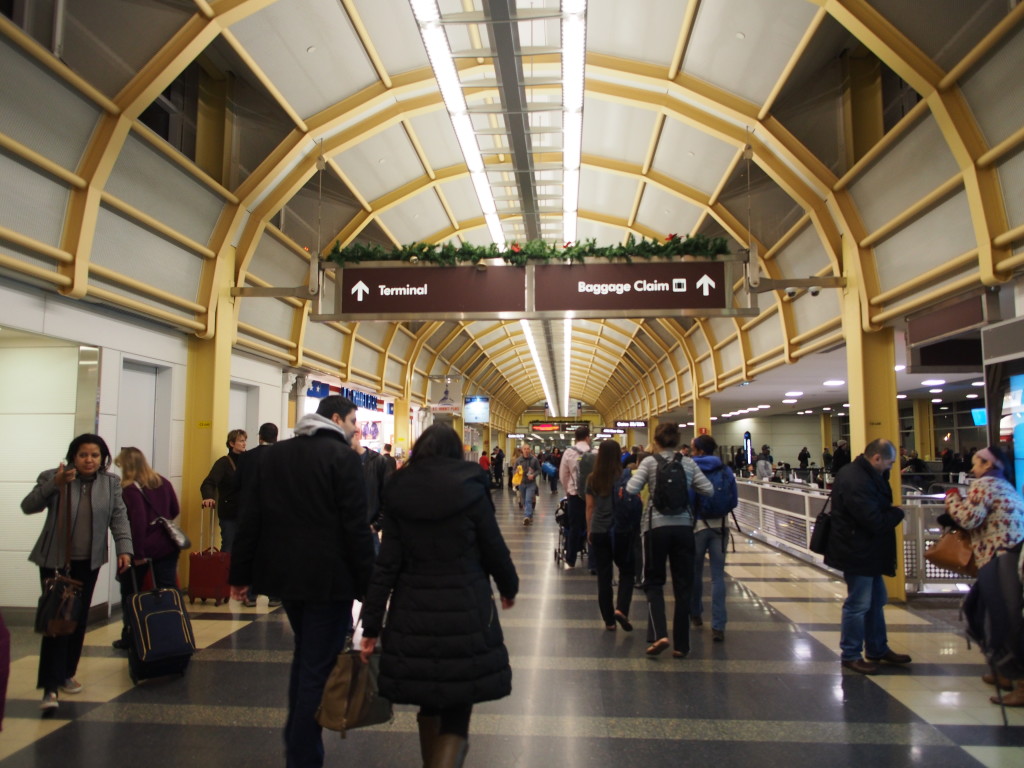 The cold was back to welcome us in DC as we stepped out of the airport. Caught a taxi to Phoenix Park Hotel, chosen mainly for its location that was closed to various attractions and train station.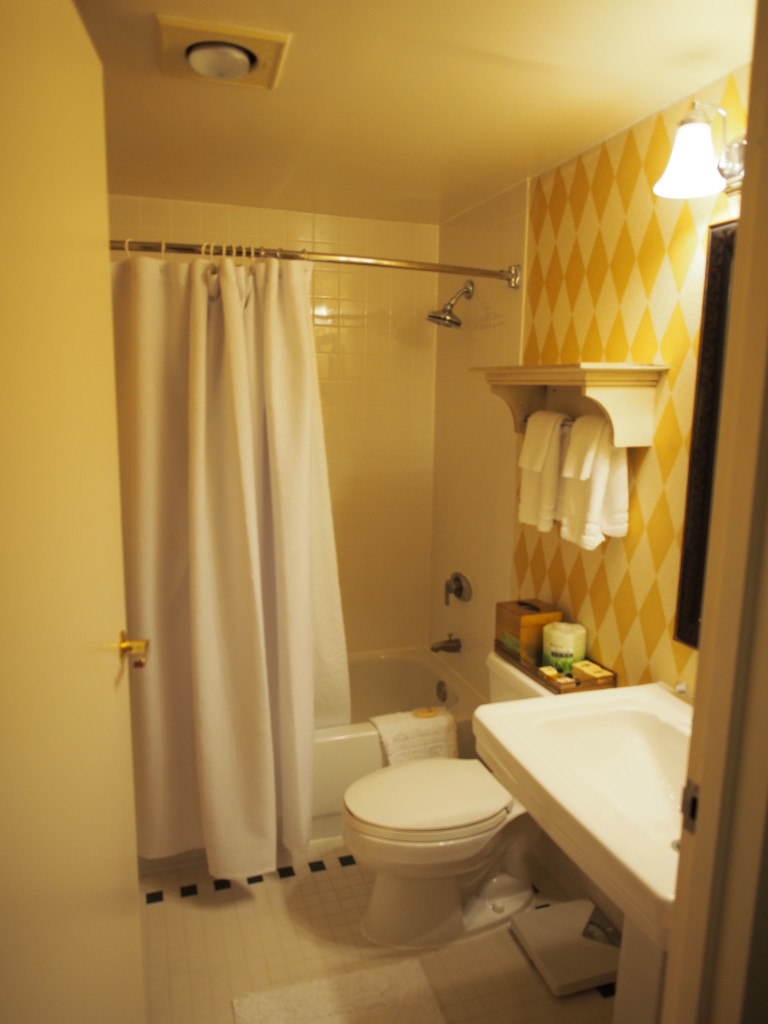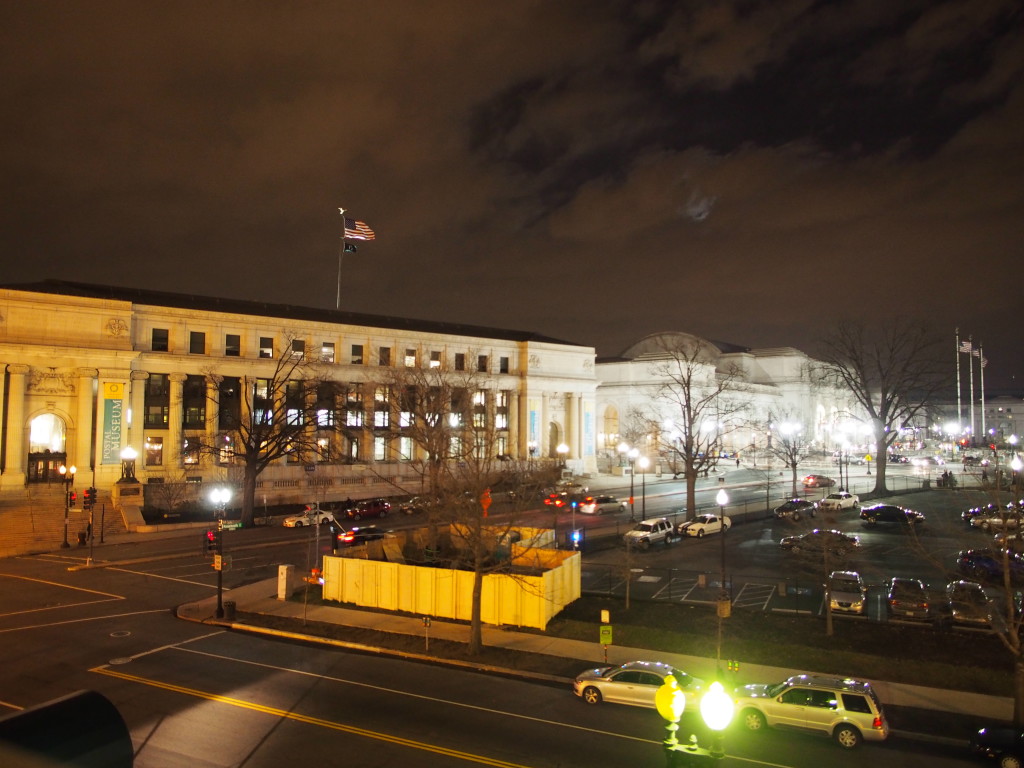 After checking in, we left the hotel with an intention to explore abit. Capitol Hill was within sight and took a few shots. Walked the park a little but it was dark and the wind was piercingly cold. We decided to visit the train station to see if there was food as we didn't know for sure if there was anything that we could find if we continue to explore.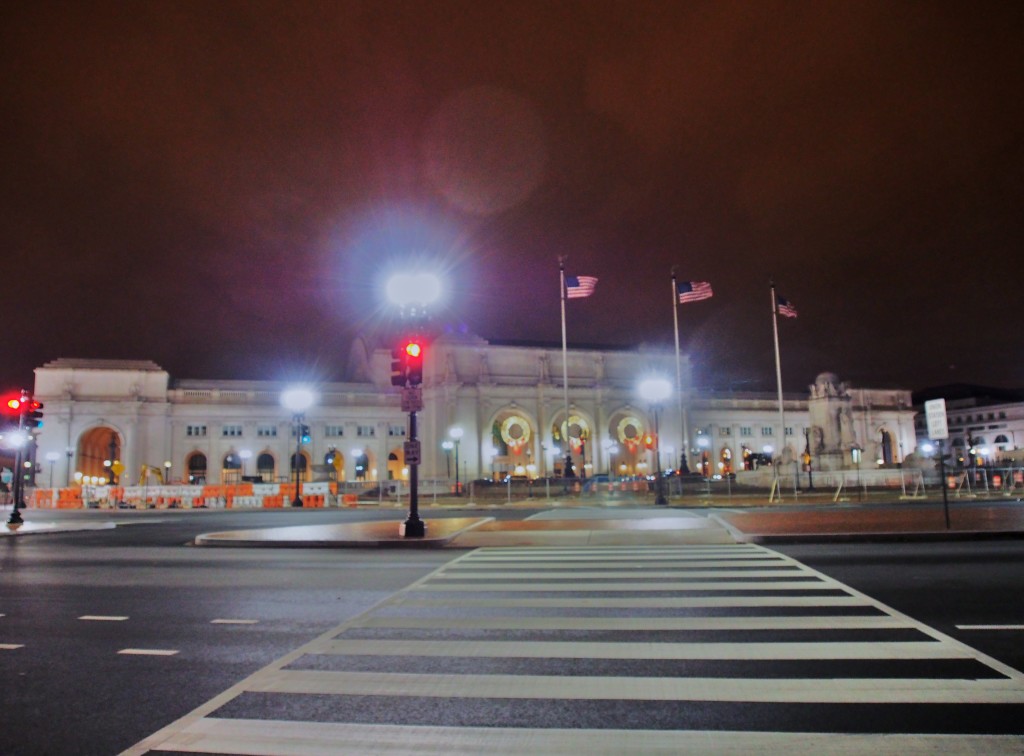 The train station was huge and I kinda liked its architecture style. The Xmas atmosphere was still lingering with deco still around and of course the Xmas tree, not to mention the cold. There was also a model train with portraying a snow covered town in the station. There was something that resembled Singapore's food court at the basement and we went there to check it out. Most of the stalls were closed so we went to "Billy Bombers", although it was called Johnny Rockets.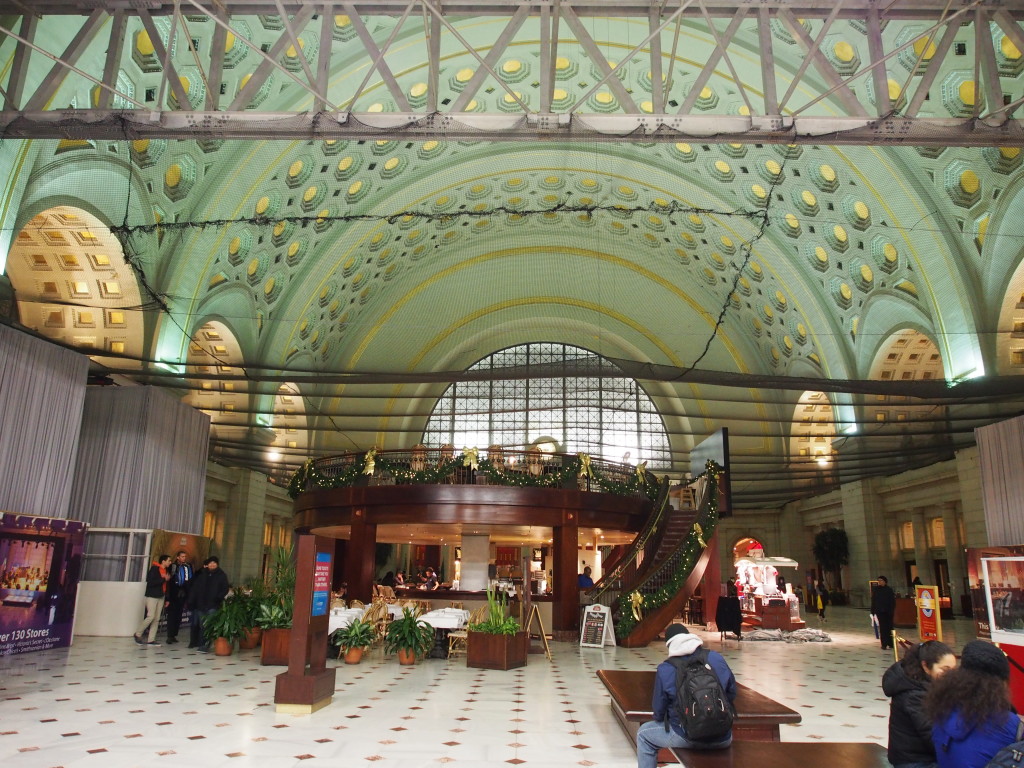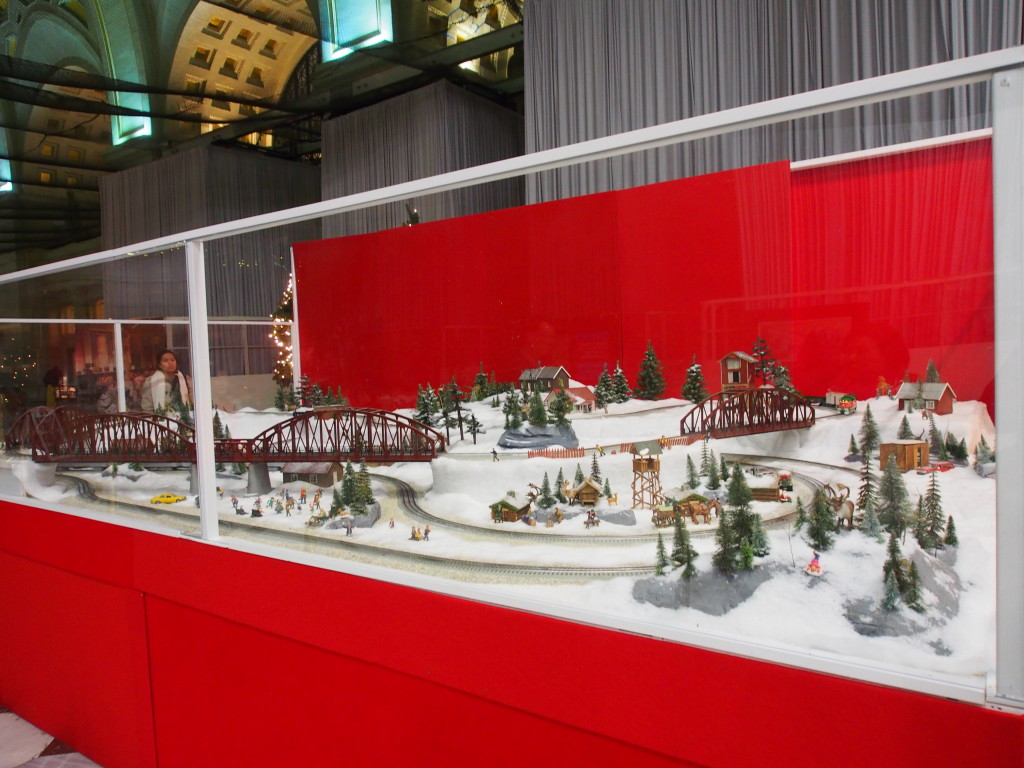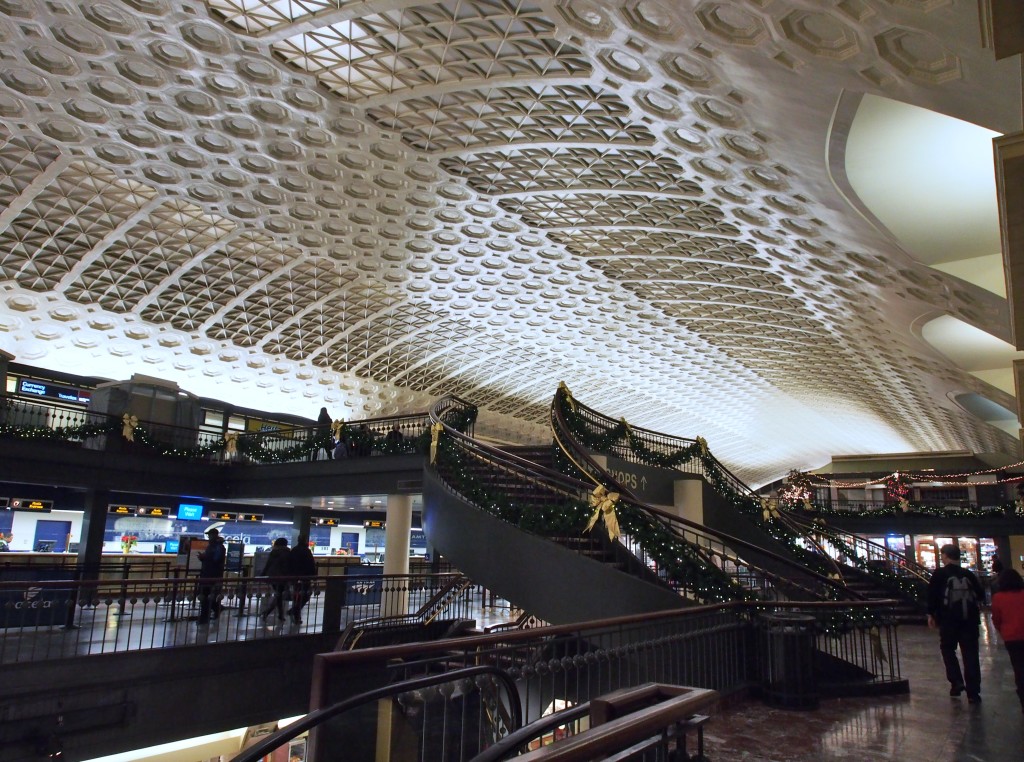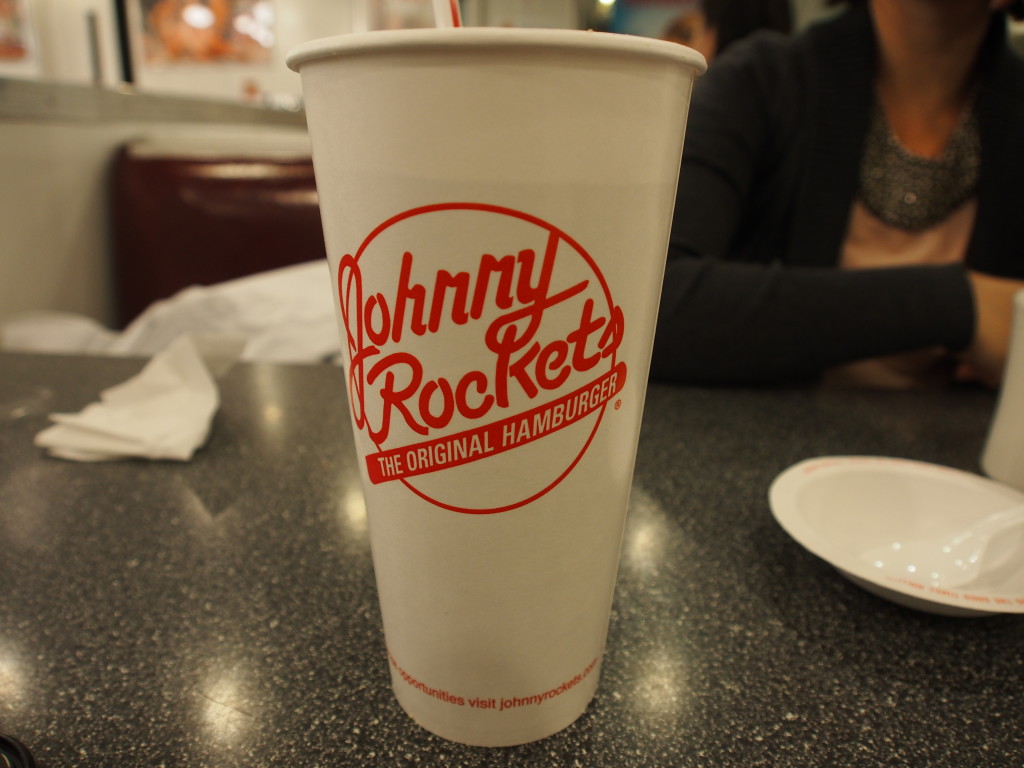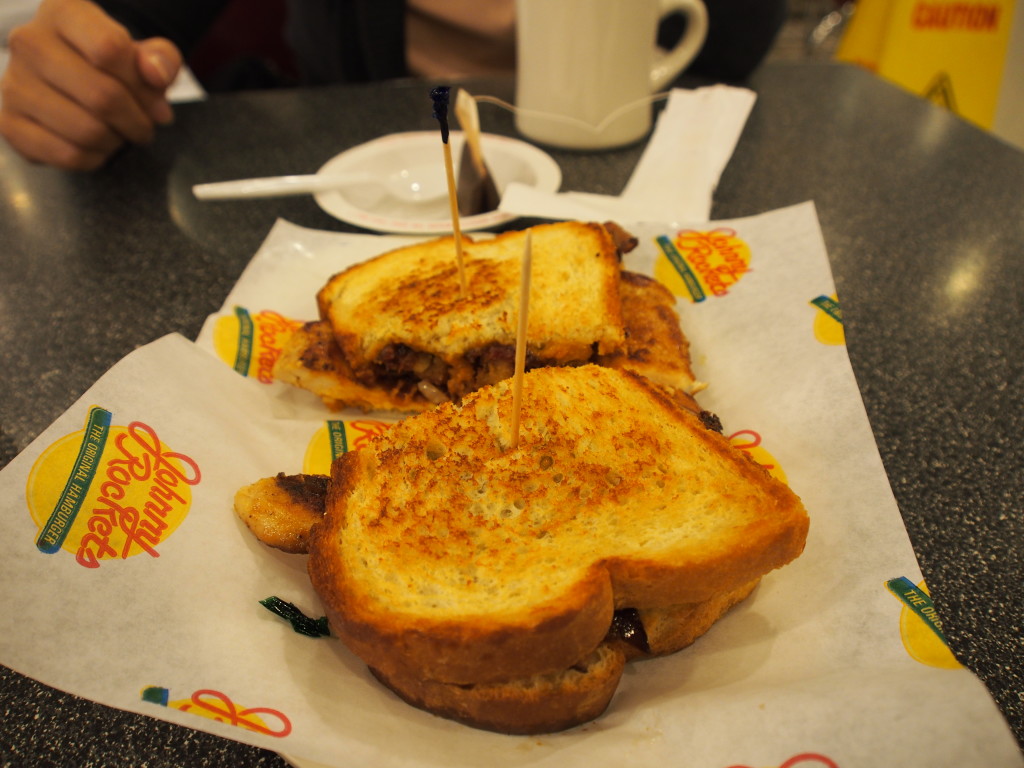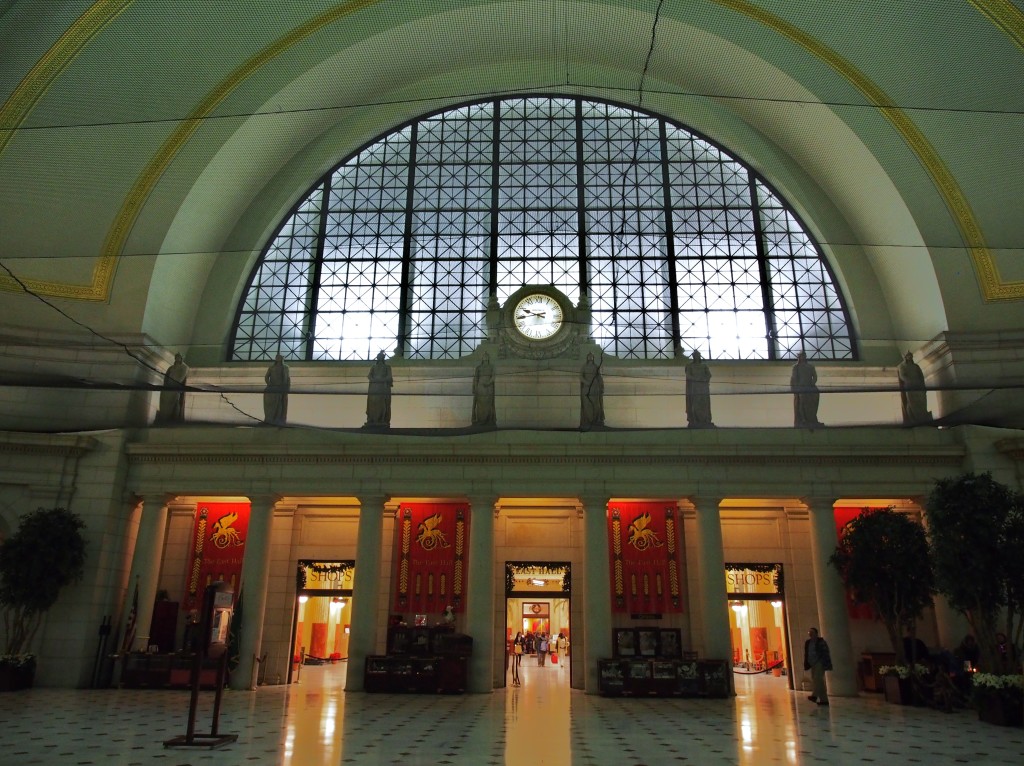 It was straight back to the hotel after dinner since it looked like most places were closed and/or there were anything to see anyway. The cold didn't help in the motivation either. It was a long day of travelling anyway and thus we were fine returning to the hotel.