This day started with early as I woke up to resume my Sunday morning run after a 2 weeks hiatus as it was simply not possible to run in freezing cold Korea.
Left the hotel at around 645 and jogged towards the bay only to find that there weren't any roads along the bay to run. So I ran inland and at certain point, headed towards one dock to snap a view of Kowloon and continued on. While jogging, I found that the place where they shot Transformers was on this side of Hong Kong and within running distance and thus headed there. It was not too difficult to reach but to get that particular view, I had to go around the building.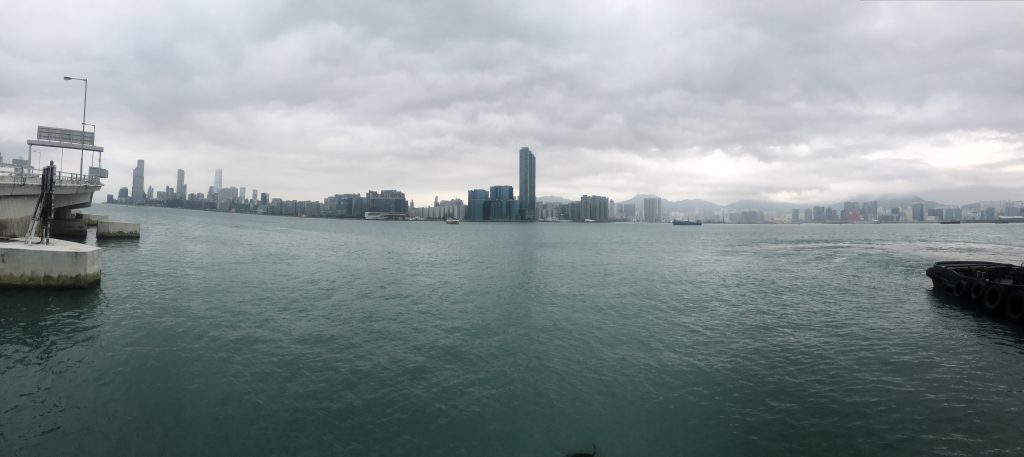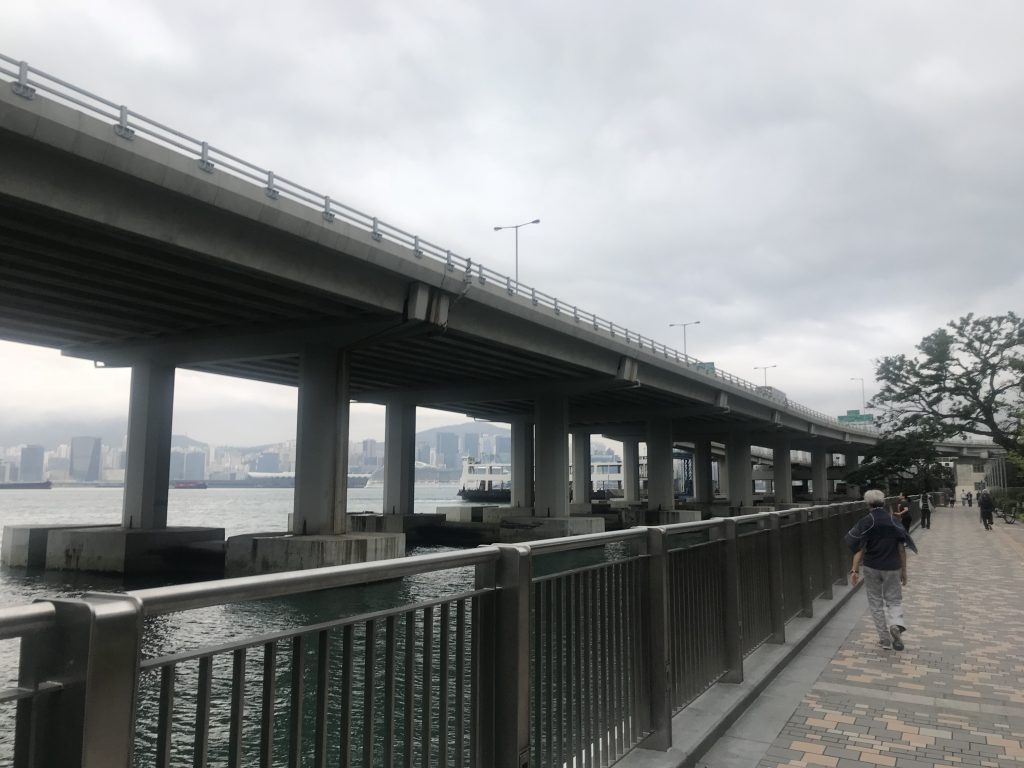 Since it was really early, I was the only one there taking photos and left shortly, realizing that there were notices put up to inform people not to take photos as these were residential areas and privacy should be respected. The return trip from the hotel to Yik Cheong building was about 10km.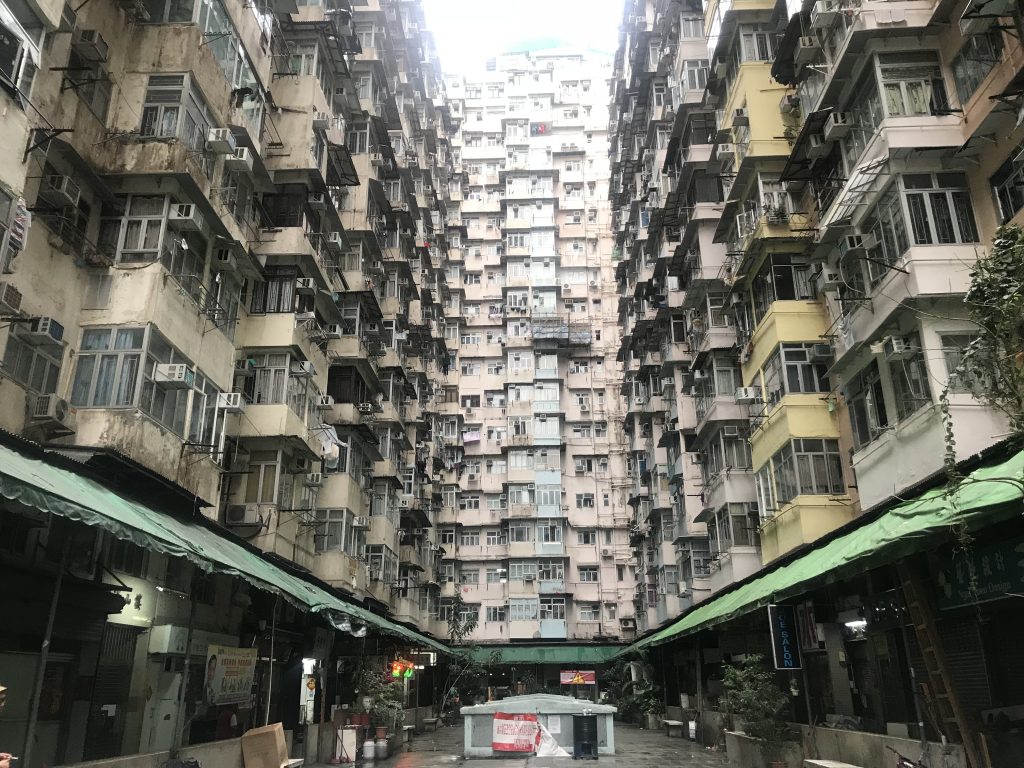 The rest of the family slept in late till 10 and when we were finally ready to leave, it was already noon. The rainy weather was bad; it was a drizzle that would soak when exposed to it and yet the clouds wouldn't just pour to empty the clouds, dragging the dreadful wet weather to indefinitely drizzle.
We went to Hysan place and found the queue to the toys still packed with people. Hong Kong people really loved their toys and there was no end in sight for the queue. We decided to visit eslite bookshop instead, on the 8th floor.
The bookshop had 3 levels, many books to sell and other decorative stuff as well. Mommy initially thought of getting a fountain pen for slightly more than a hundred HKD but decided not to as most likely she won't be using it. After hanging around a bit, we left for the Hong Kong Space Museum.
We thought we would get lunch at Tsim Sha Tsui and thus took the subway there. Upon arrival at the museum, after getting stuck in between 2 traffic lights and slightly wet from the rain, we found a long queue at museum ticket counter waiting to get tickets. There weren't any place for lunch and so we went in search for one, which was funny because HK was supposedly a food paradise but somehow we just couldn't find one, as if they were hidden behind the cloak of rain.
In a desperate attempt to eat and get away from the dampness, we entered a One Peking shopping arcade and got up to a 10 floor to have our lunch there, at Imperial Treasure. They were at their last orders so we had to pay immediately after the food arrived but were good for us to stay till we were done eating. Ordered fried noodles, a bowl of pig lung soup, vegetables and char siew, a bowl of walnut paste and a mango pudding for a whopping 669hkd. The food was pretty tasty though and the 10th floor offered a nice view except that we didn't get to enjoy it as we were seated away from the windows.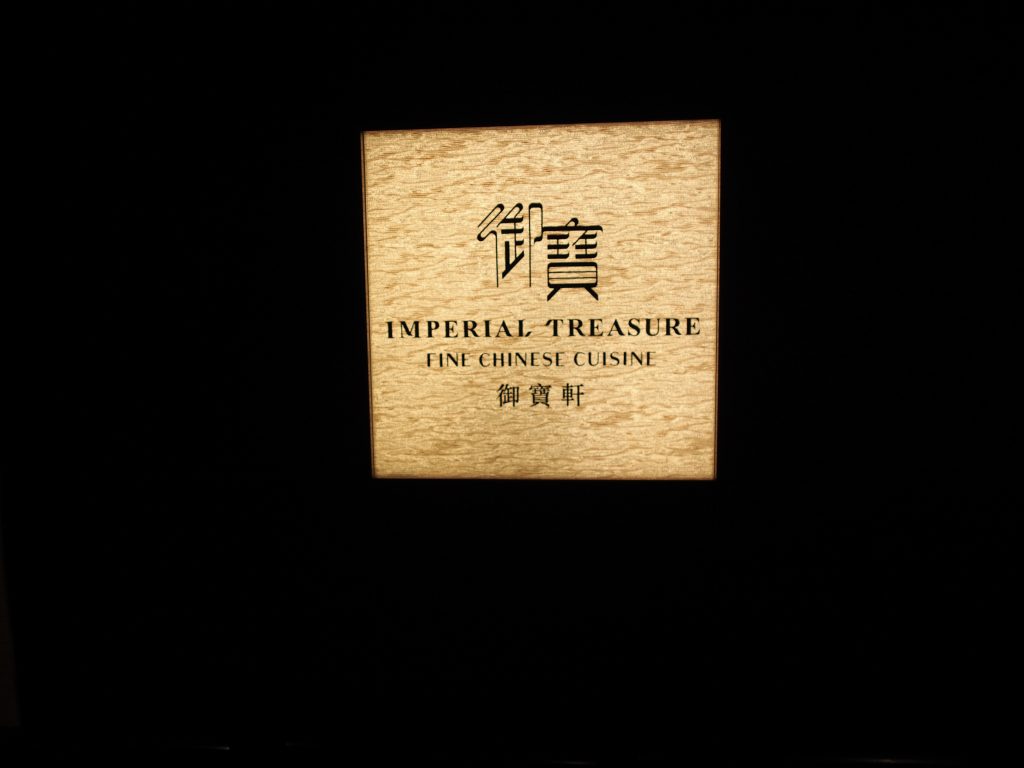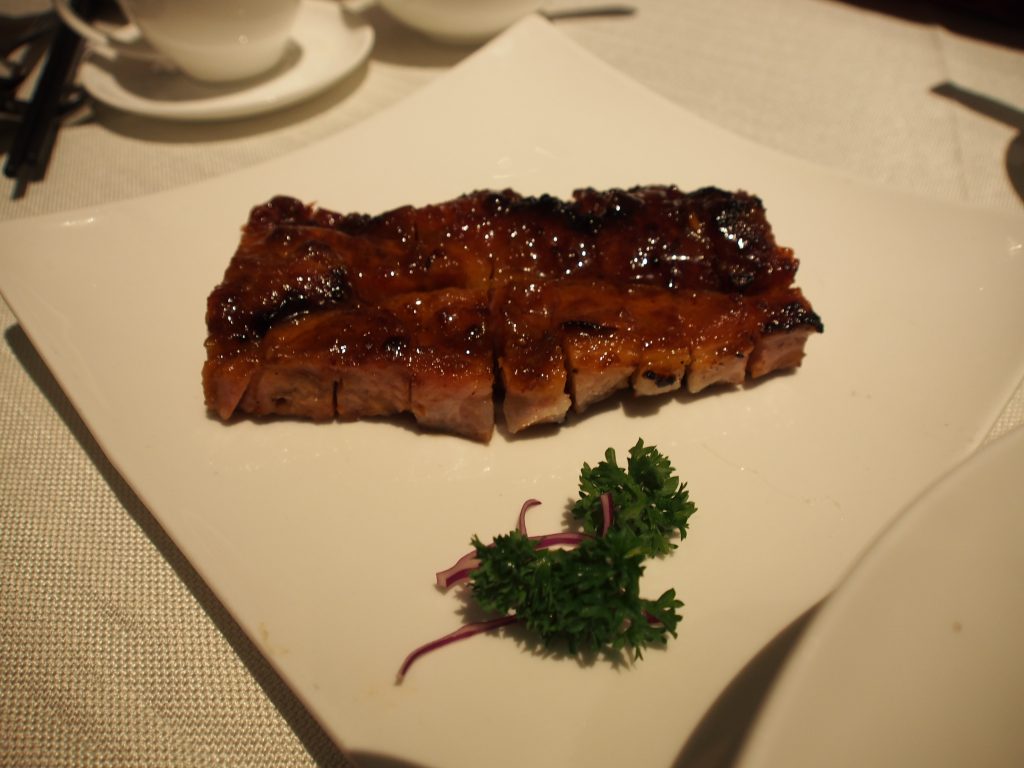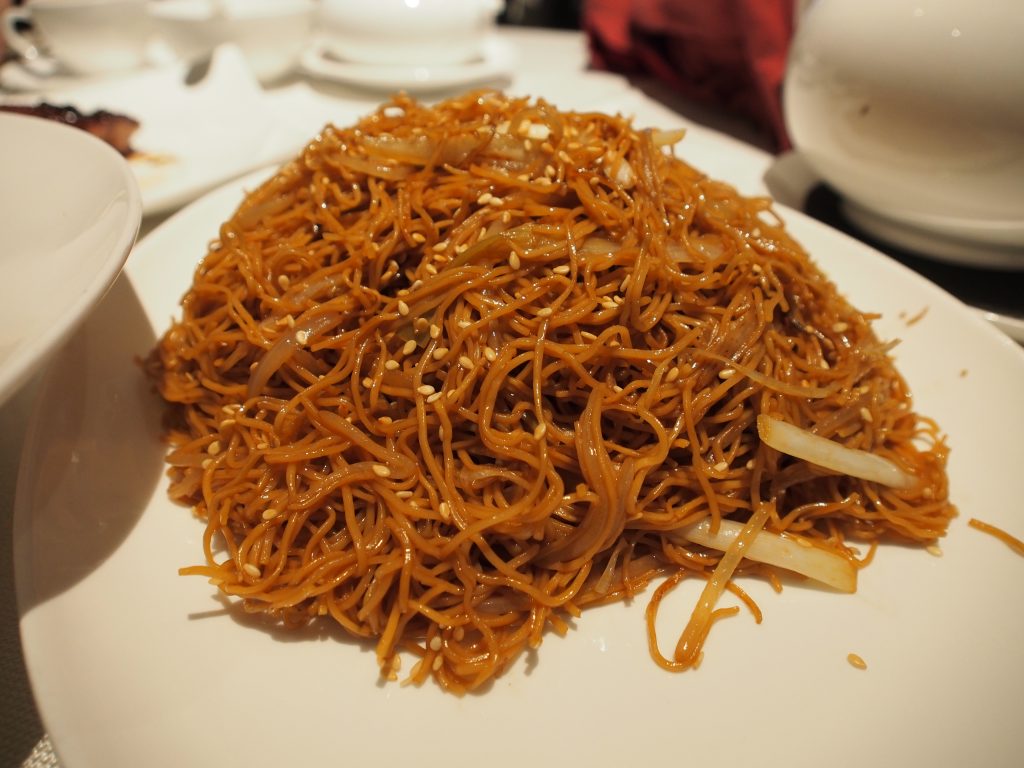 We walked back to the museum and I charged ahead to get tickets first, and I found that the queue from the morning had disappeared (but not the drizzle). After K and mommy arrived, we entered the museum that had 2 floors, one focus was on the cosmos and the other was on space exploration.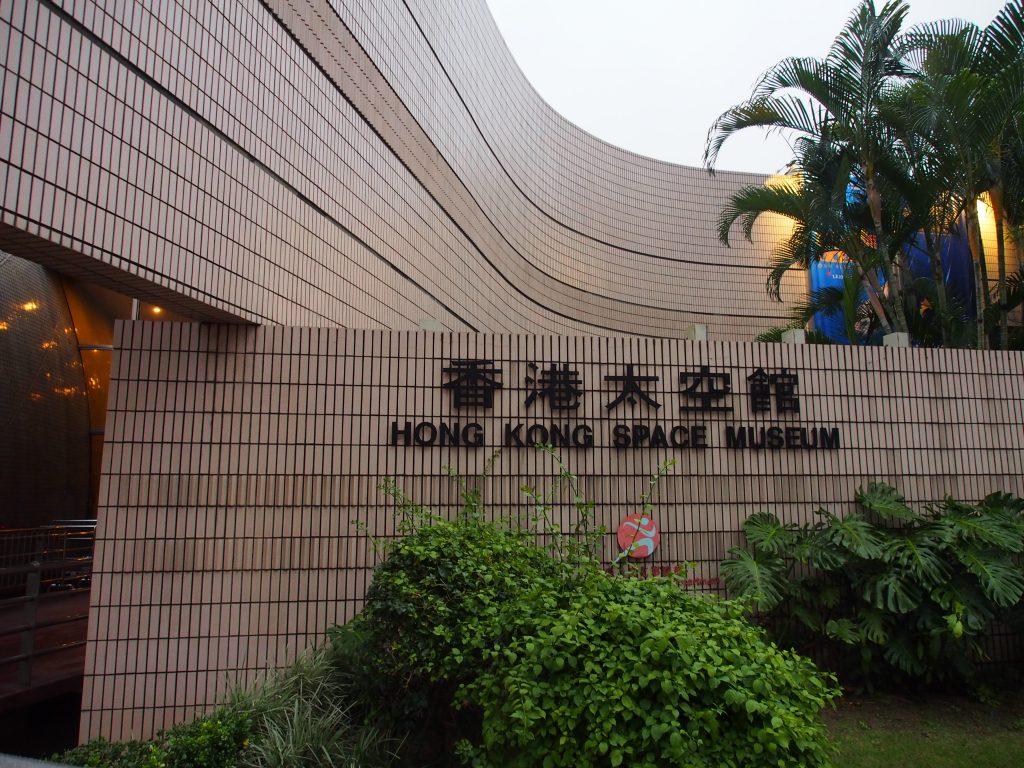 There were a lot of interactive displays used to describe concepts which made this place interesting and we spent some 2hrs there just for the exhibits itself. K didn't bear to leave the place and had spent the last few minutes trying out the interactive exhibits (spinning around to talk about Newton's 3rd law) before we finally exit for the shop (which was another struggle to get away and eventually bought a pen in the shape of a NASA rocket for 85 HKD) and out of the museum.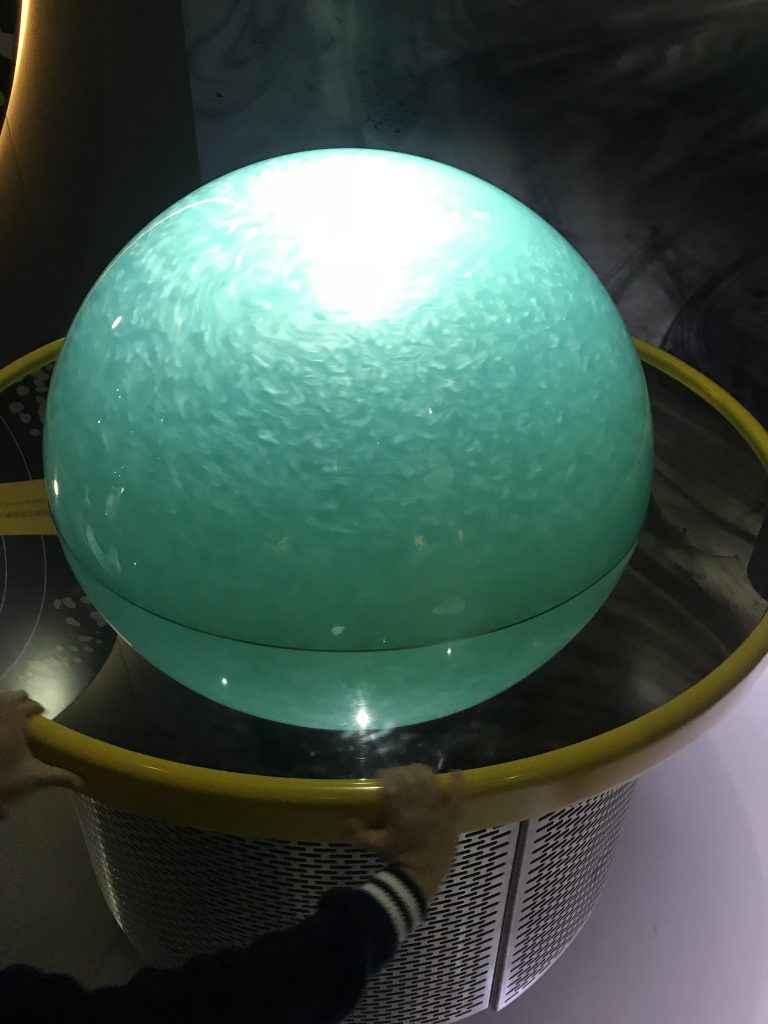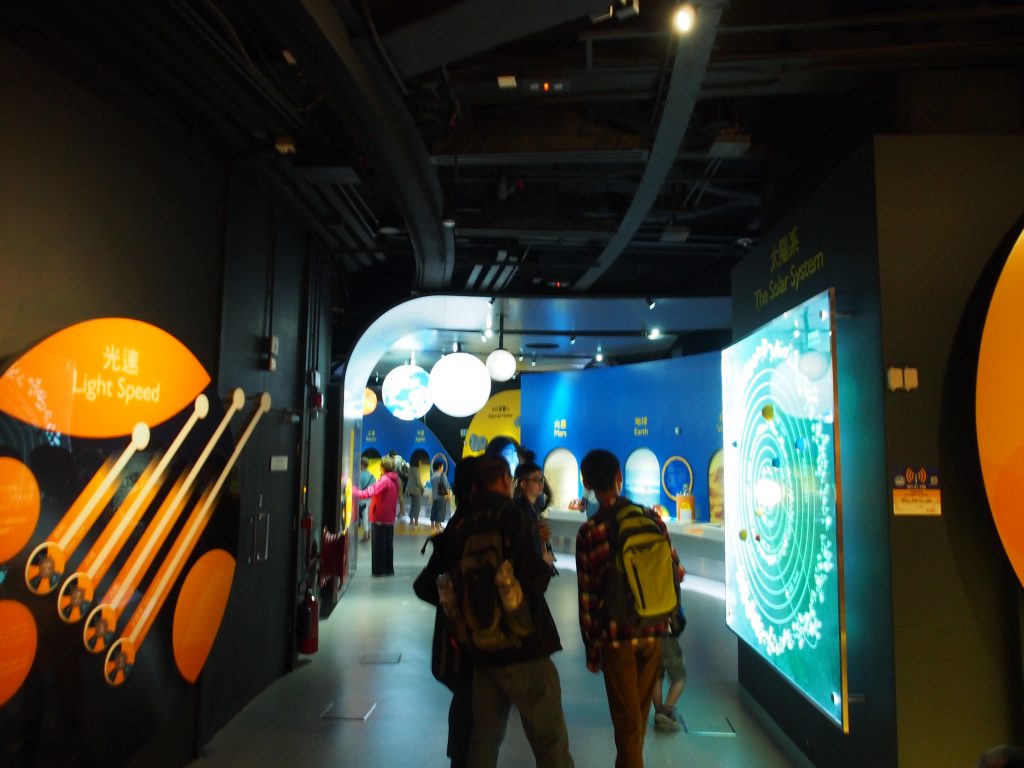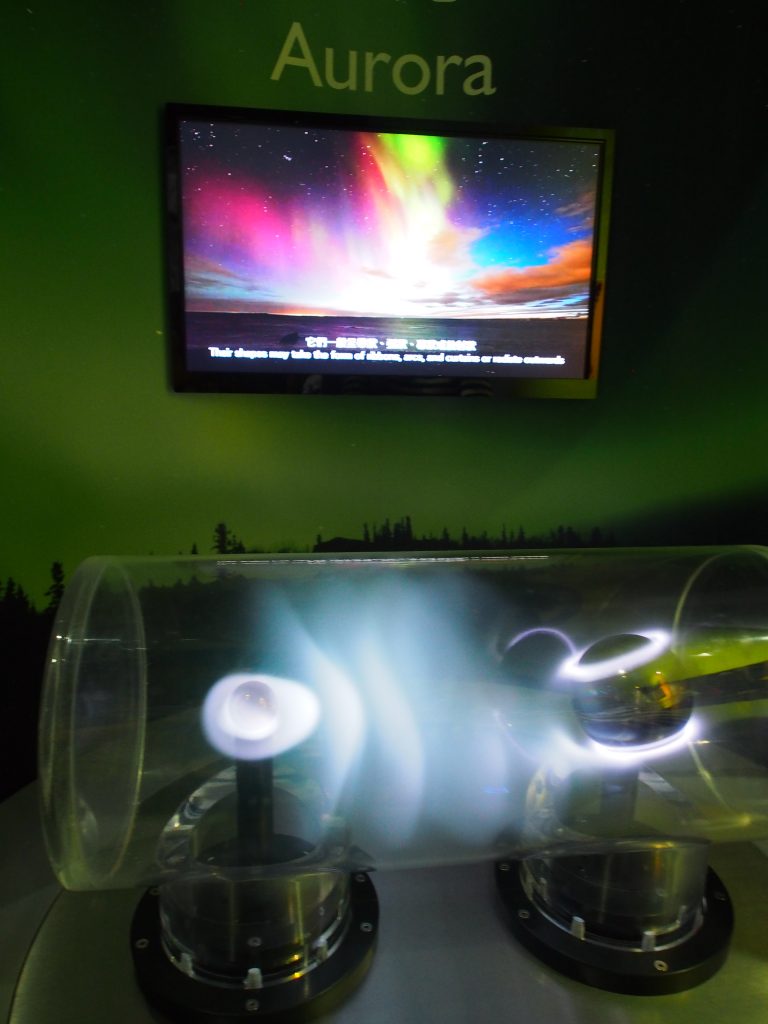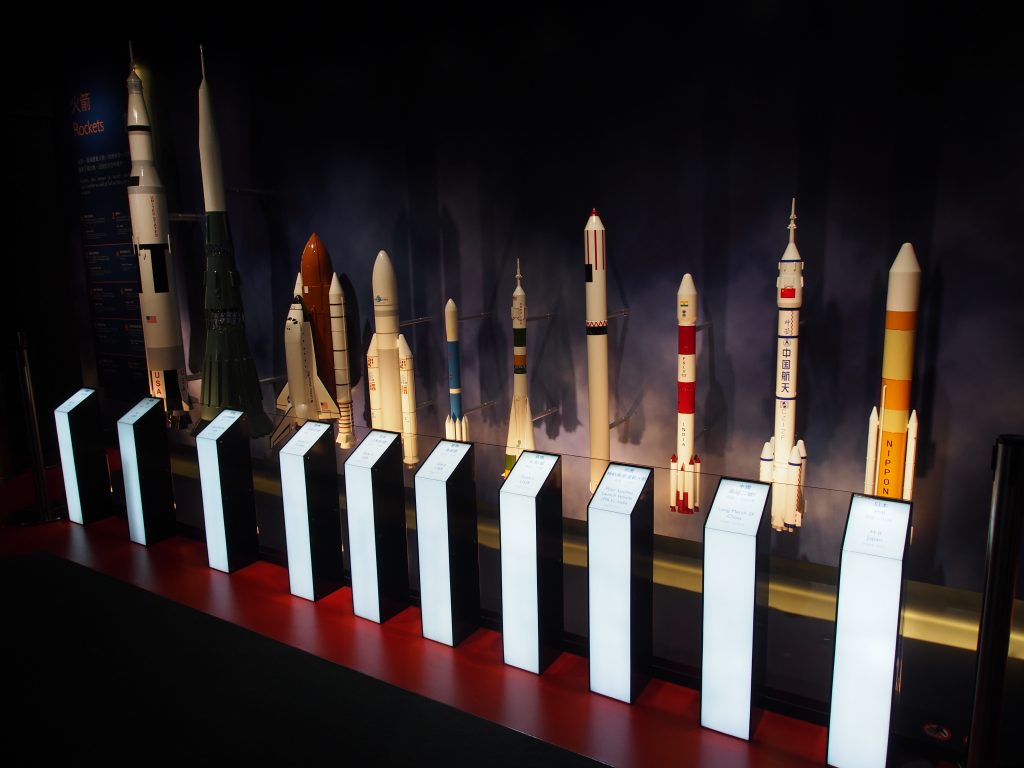 We walked to our next destination which was our favorite shopping place for every Hong Kong visit, the China Hong Kong City Mall as mommy want to get something from the Esprit outlet. We took to the street to walk there since the drizzle paused. Bought a black sugar tea from the TP tea shop there and went to the 3rd floor where the outlet shop was. The MMhouse which sold Disney clothings was closed, unexpectedly early and so mommy went to the outlet herself while K and I sat outside to chill, mostly K spending some time on my handphone looking at the videos that I took.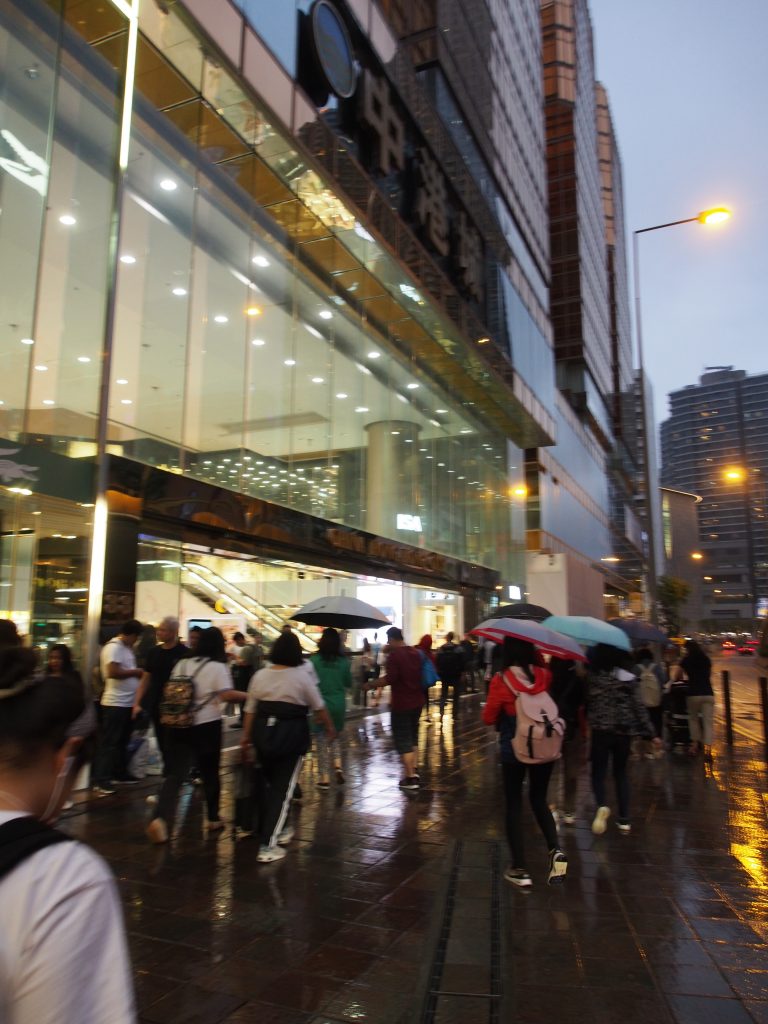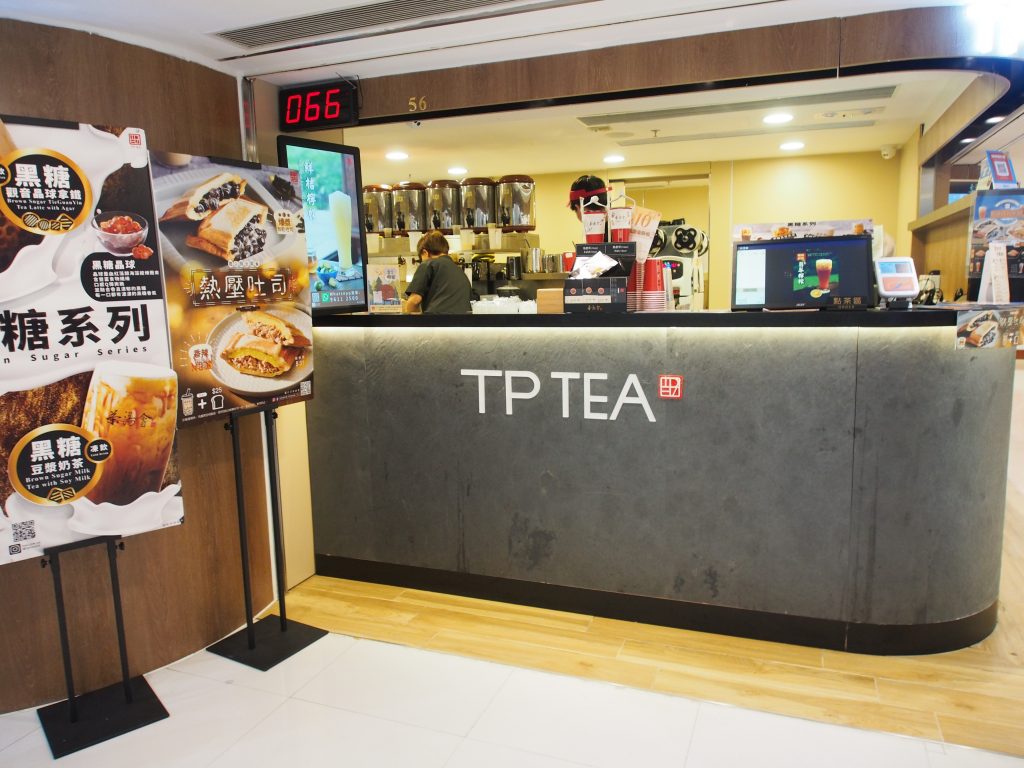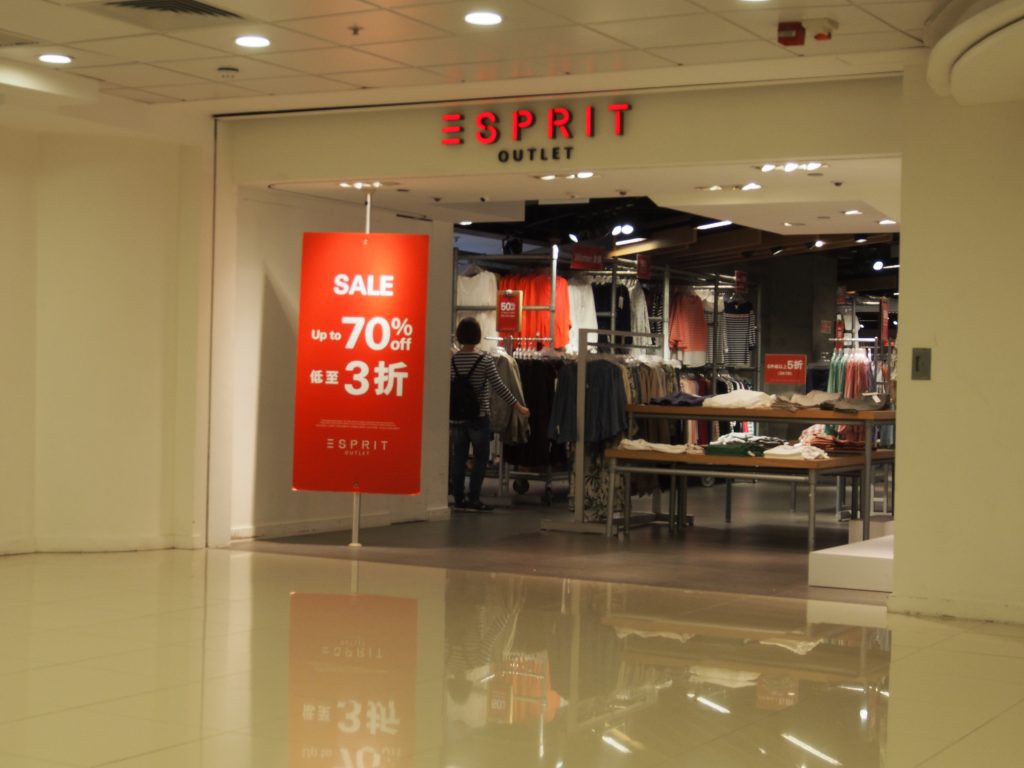 When we were done, we returned to Causeway Bay in search for dinner. After getting thru the drizzle that resumed, we arrived at a King's Dim Sum Store near our place and settled our dinner there, consisting of a bowl of chicken porridge, crusty char siew pao, XO carrot cake and a tapioca roll and a Milk tea for almost 300hkd. After a very filling meal as I normally will clear everything left on the plates, we return to the hotel room.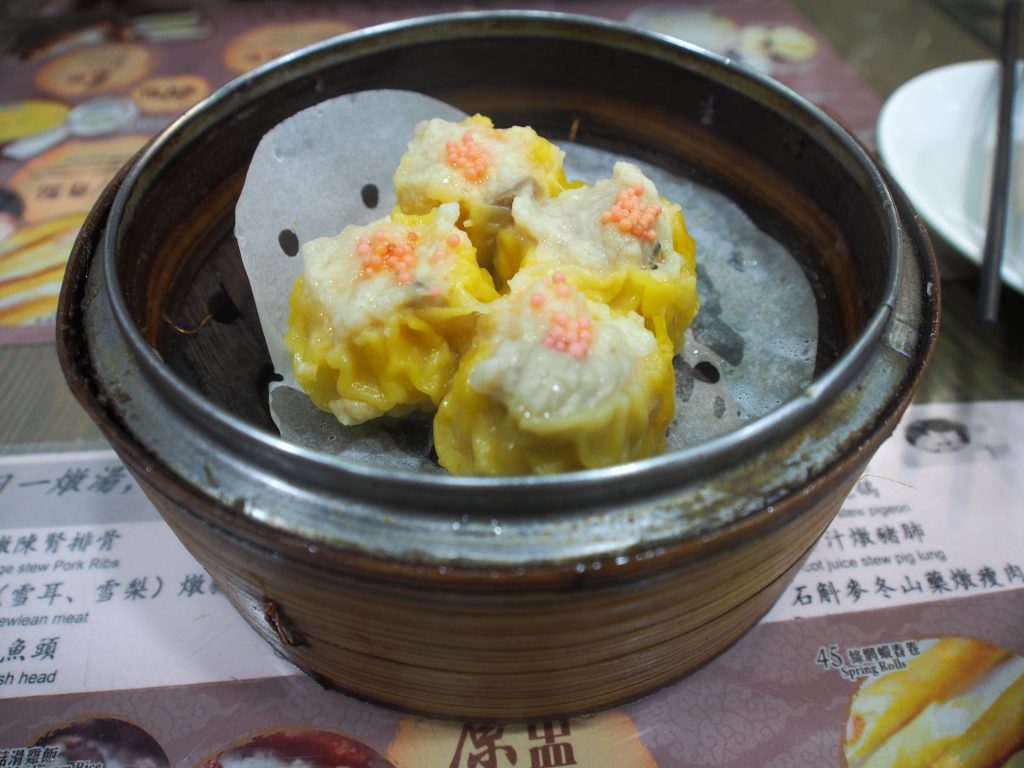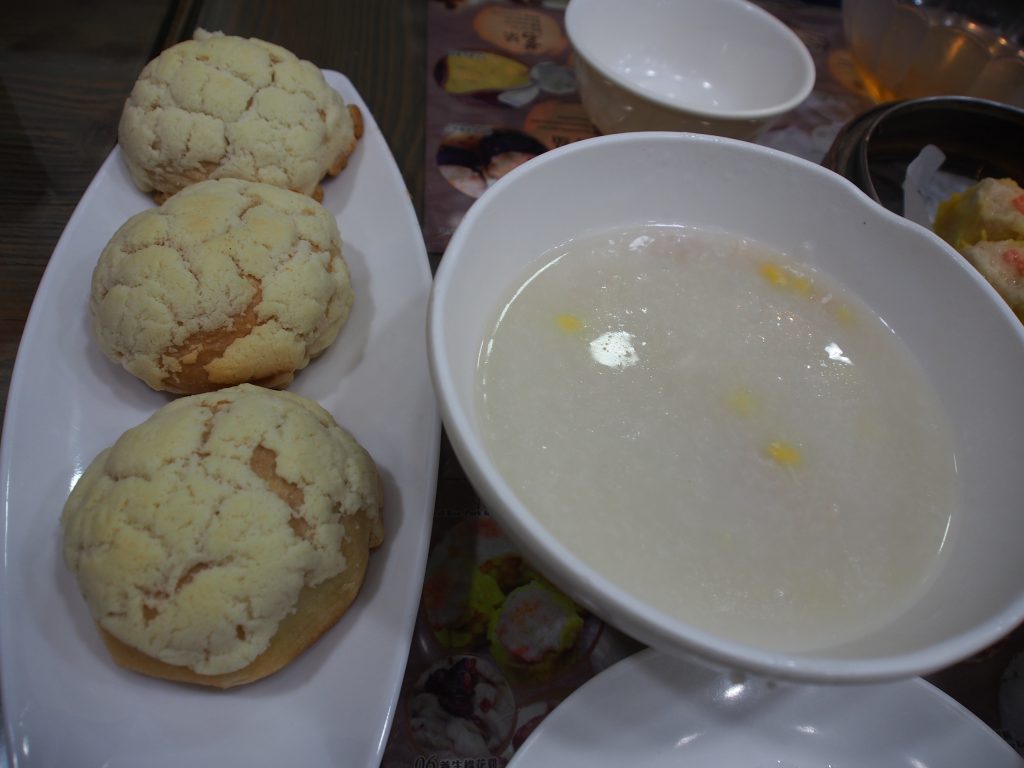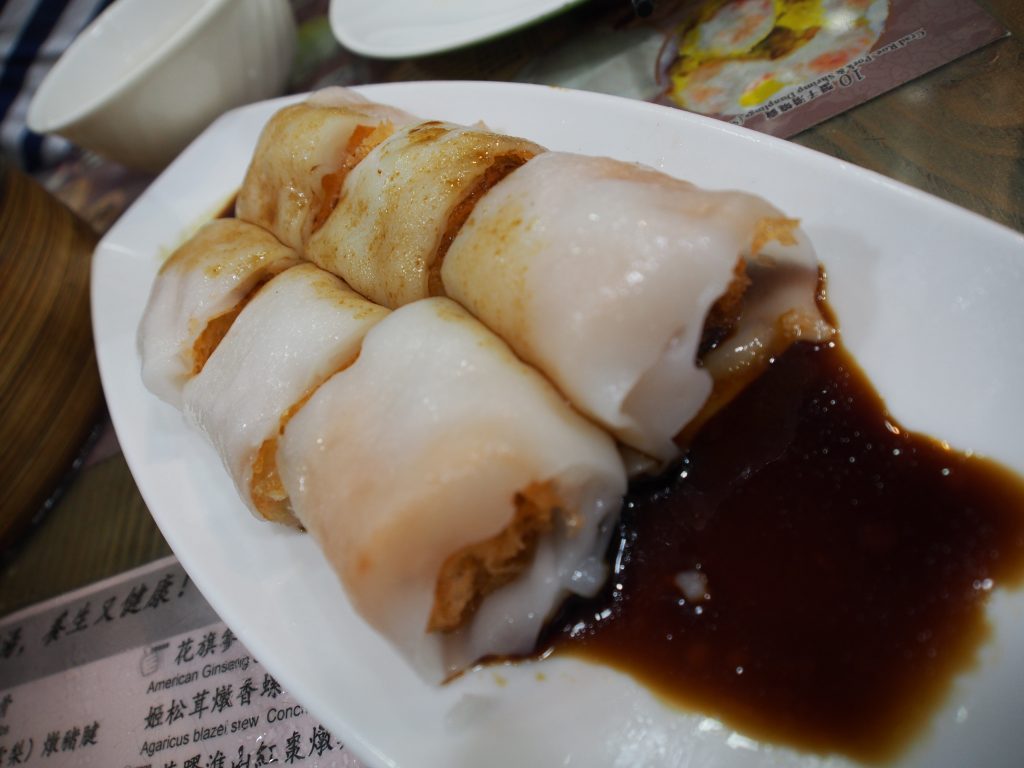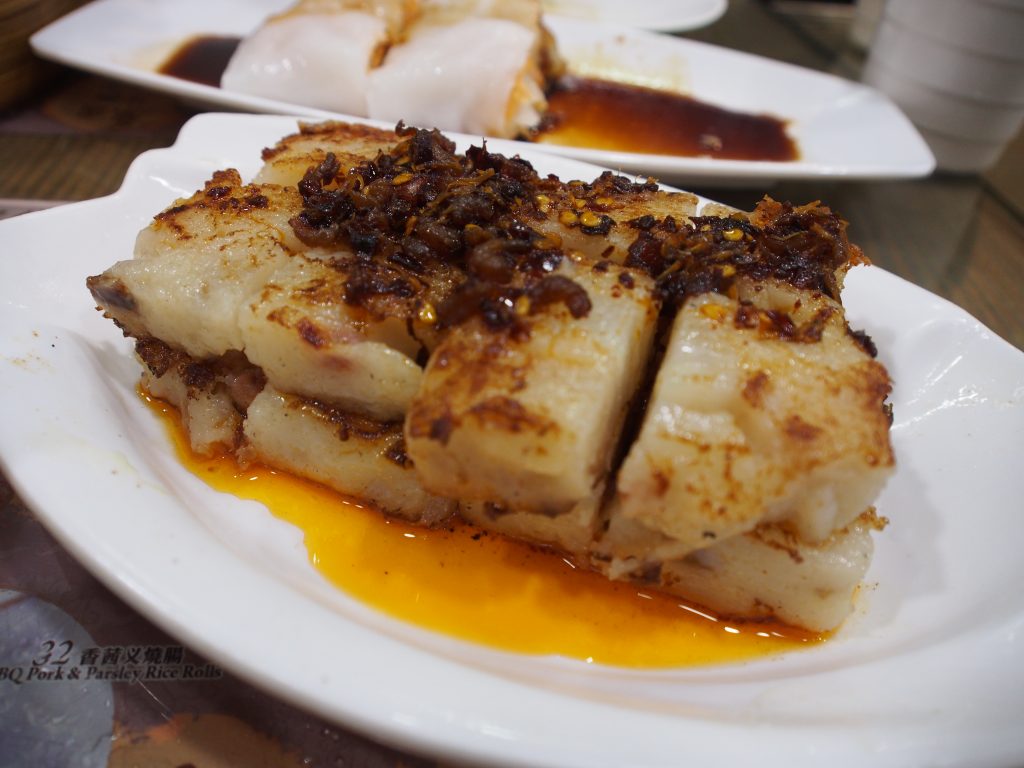 We packed for the return trip to Singapore the next day and played around with the direct phone to TV mirroring with my iPhone which I was pretty impressed with, although buffering was an issue. Then it was nights off after the usual kids banter, close to midnight.
Day 17 Home Sweet Home
Last day in Hong Kong after a long time away from home and we took it easy waking up late and just chilling and some packing. I went downstairs to get some milk tea from some 南龍冰室 cafe, one that had the old style Hong Kong feels and seemed like it had some really good milk tea. My parents had gotten quite a bit of pastries from the night before when they were out with the relatives, we had the egg tarts for breakfast. K spent the remaining time running between the two rooms, until it was time to check out and head for the airport slightly after noontime.
Mommy booked an Uber, the XL one but when it arrived we were unable to fit all our luggage in and my parents to had leave on that one while we booked another taxi. The hotel bell was especially helpful by moving the luggage in and out of the hotel when we had this crisis and also directing the jammed up traffic of the street just in front of the hotel due to some road works. He had advised us against using Uber since we may not be able to get everyone up whereas for the taxi companies, they would provide one that could allow space for more luggage when requested. The taxi came 30mins later and while it may be a little later than we planned, at least we were on our way.
The rest of the journey was no drama, checking in and some shopping at the airport (of course) where there was a Disney store. We were contemplating on getting another set of Ironman PJs for K as he loved wearing that set to sleep but didn't and bought something else. Proceeded to board the plane soon after where I was met with a stuck screen but no biggie as I slept and K enjoyed his entertainment. Nothing interesting for the trip home except a visit to the latest Jewel mall where I had preview tickets to see the giant rain vortex, which was mesmerising.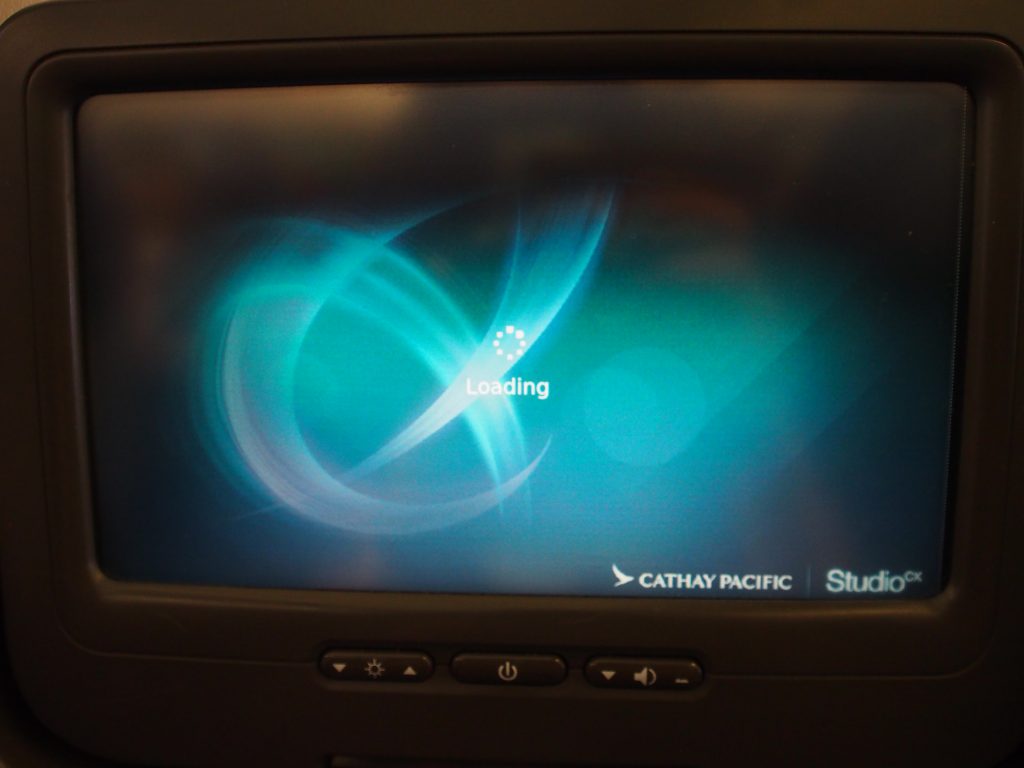 This trip was one that we planned to go with the entire extended family after many failed attempts to do so previously. It was difficult to manage not only in logistics but more so in expectations since everyone of us were different in interests and tastes. However, it was made easier by allowing flexibility (a lot of it!) and isolating to just one or two locations. I was glad when my aunt from Hong Kong thanked me for arranging this, and that there weren't any disagreements along the trip. This was not our first time in Seoul but it was still refreshing to visit since our last visit was very long time ago. I do not know if such trips were going to happen again but am certain it was going to be a while till the next time!