After a nice nights rest on the super comfy bed, we woke up to Blaze on TV for K, had some bread that we bought from a bakery (no complimentary breakfast) and a pot of roast coffee that which wasn't fantastic. After mommy was done with the lunch preparations, we left for the mall, first visiting the Sungei Wang mall and then Berjaya Times Square.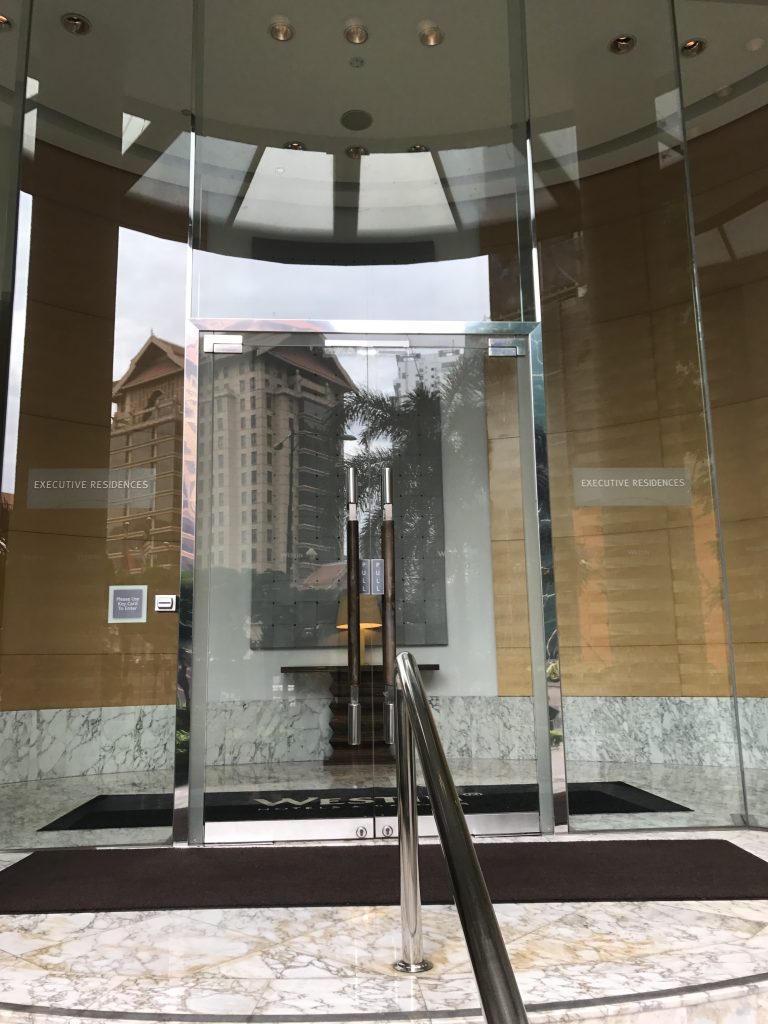 Sungei Wang mall was a mere 10mins walk away and by the time we arrived, not many shops were opened. Mommy did her shopping while I had the job of keeping K entertained with whatever I could think of, like stepping on certain colored tiles or playing with the interactive shop directory. Obviously, after a while, that didn't cut it as entertaining and he asked to be brought to a playground.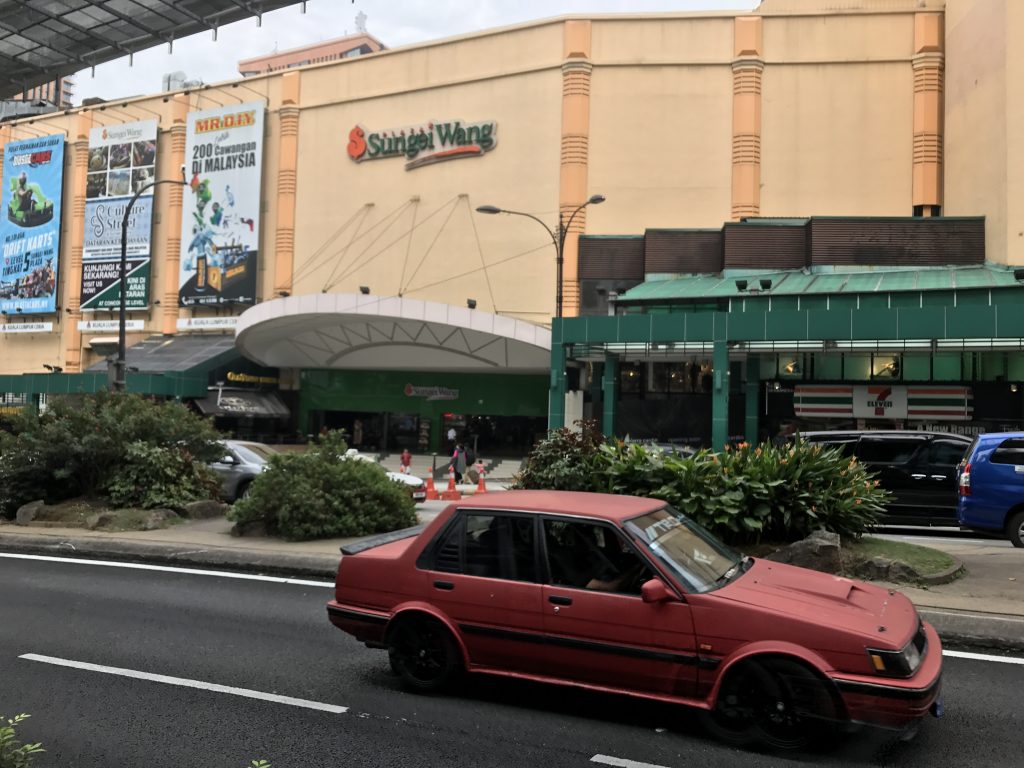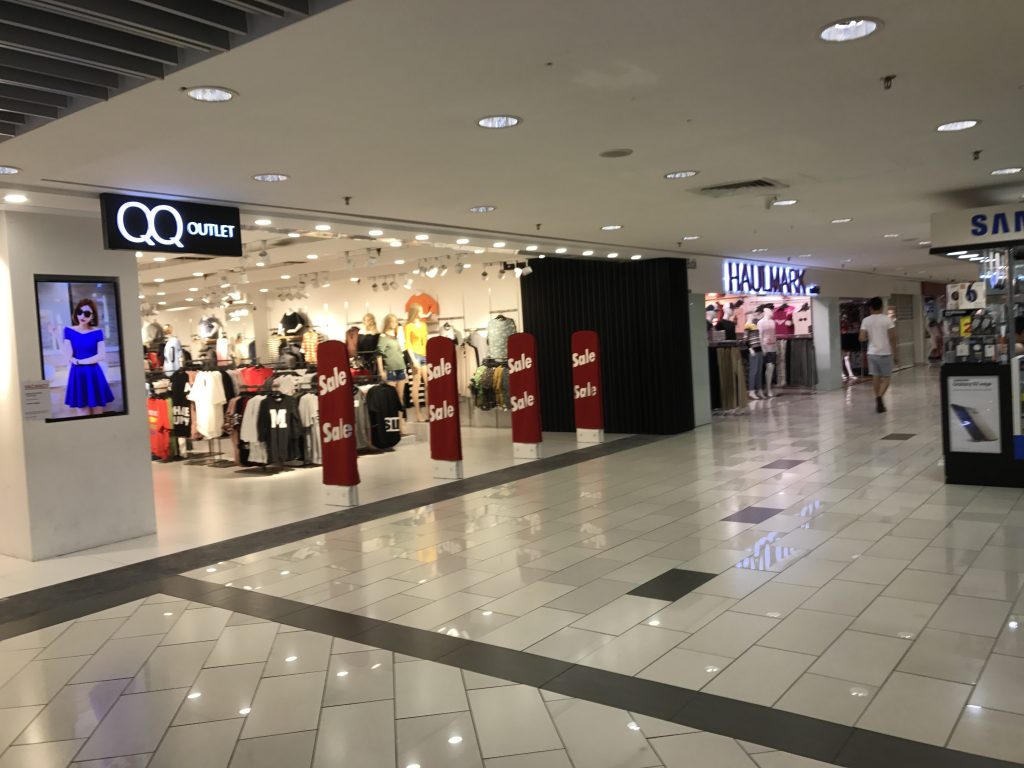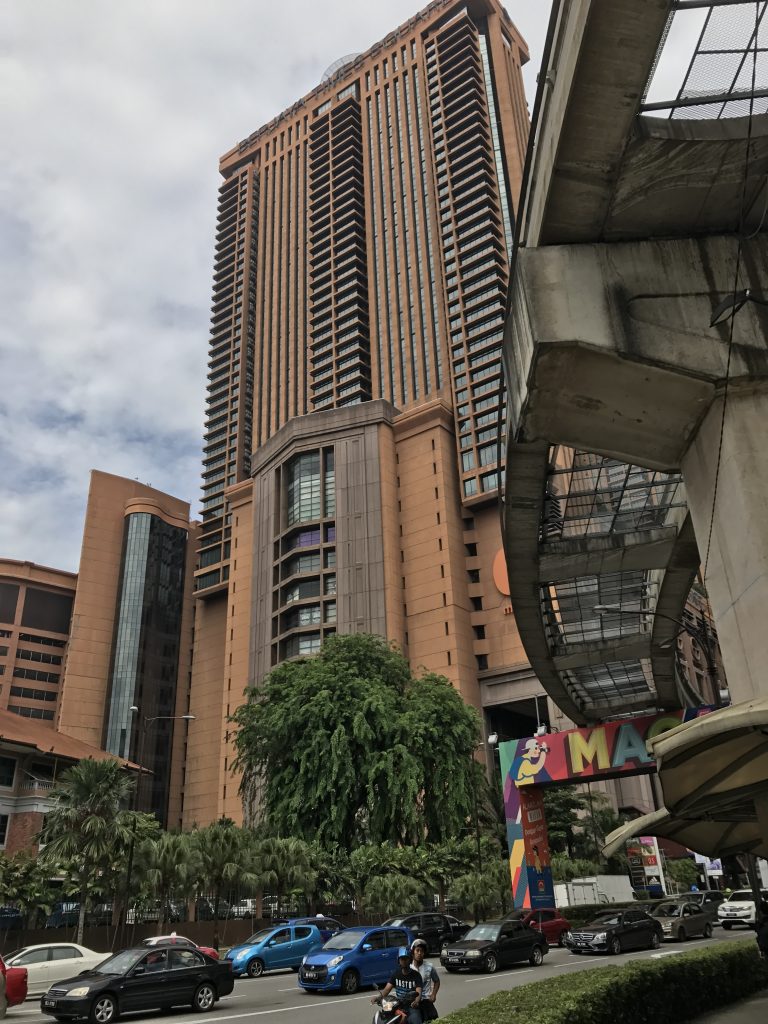 With that, I brought K to Berjaya Times Square first as there was a huge Indoor theme and park, and left mommy to her shopping. Walking out of Sungei Walk was difficult as there were many levels and I took a long time to find the route to the main entrance. Then it was a short walk but uncomfortable one in the hot and humid weather.
Once there, I tried to withdraw some money from the ATM as I was low on cash. But the machine was unable to dispense cash for my account when I choose both savings or Visa options (for the OCBC 365 account) and I gave up. Went to the 5th level and paid RM51 for the adult tickets using credit card whereas K entered for free, being under 3 years old. (was told re-entry was possible!). Then we proceeded to the 7th floor where the entire floor was catered for younger kids.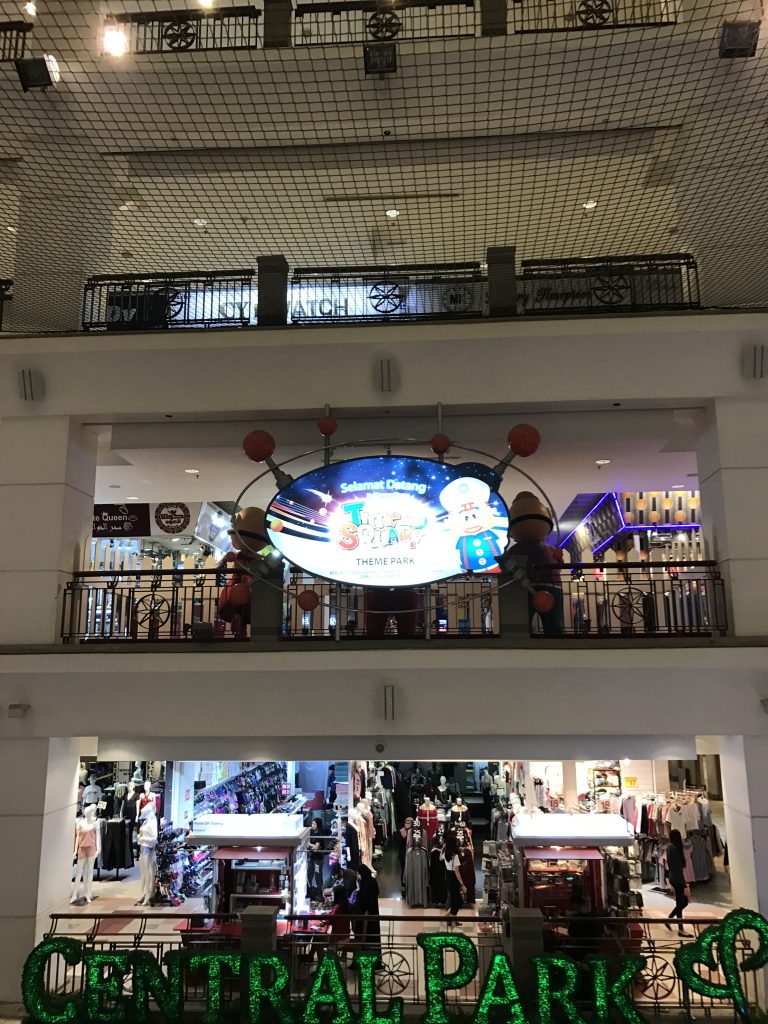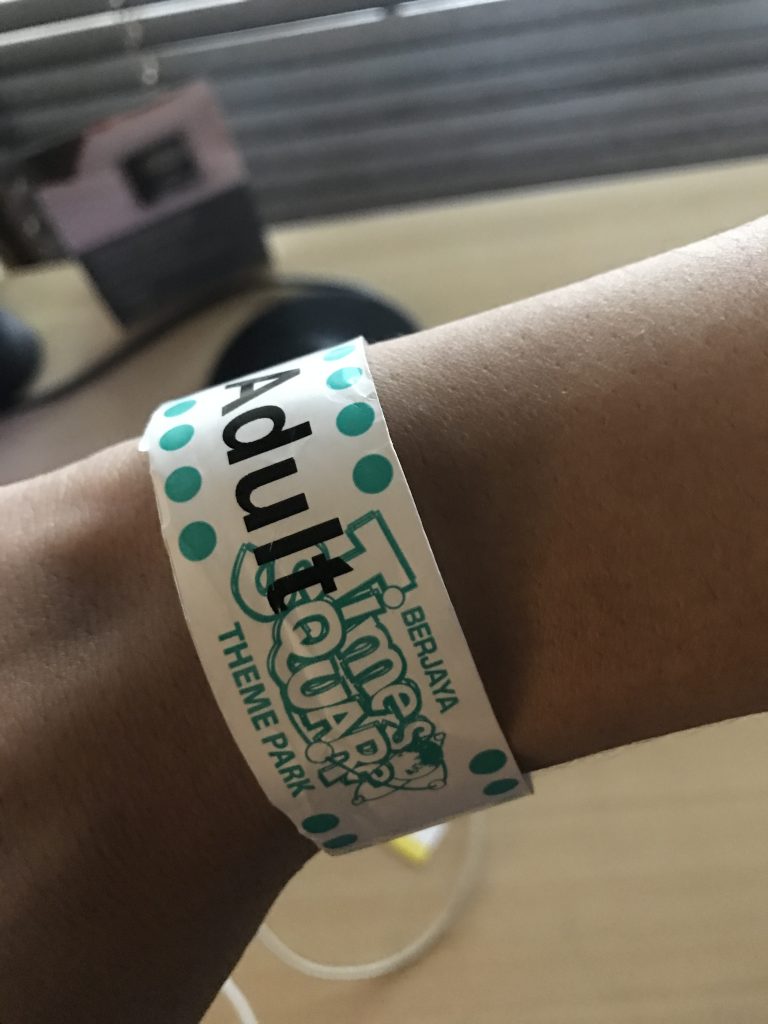 The rides include a safari car and train that that goes around, a ferries wheel in the shape of a bus and a carousel that he wasn't interested in. There was one mini pirate ship that he wanted to take but didn't meet the height requirements and I couldn't take it with him as it was purely for kids under the height of 140cm. After just a ride each, he asked to be brought to a playground. Thankfully, there was one there and he spent the big deal of time running around, with so many kids there. There was a kids theatre playing a cartoon show but empty and cold and K was too scared to go into. We were there till mommy called us to meet up for lunch.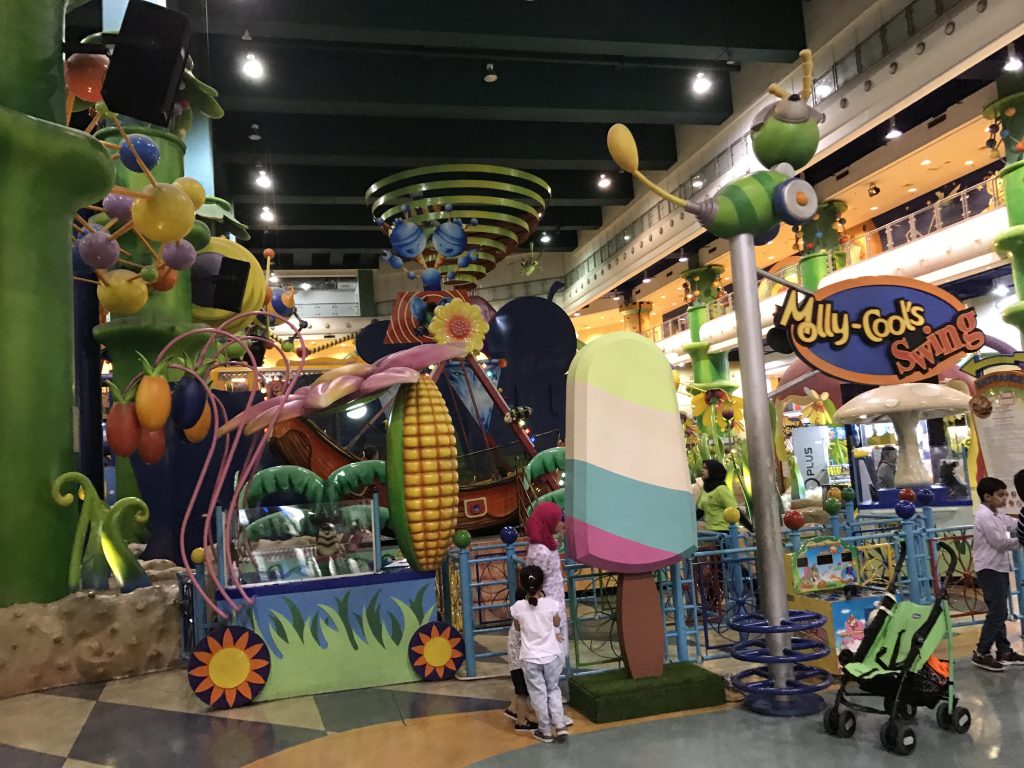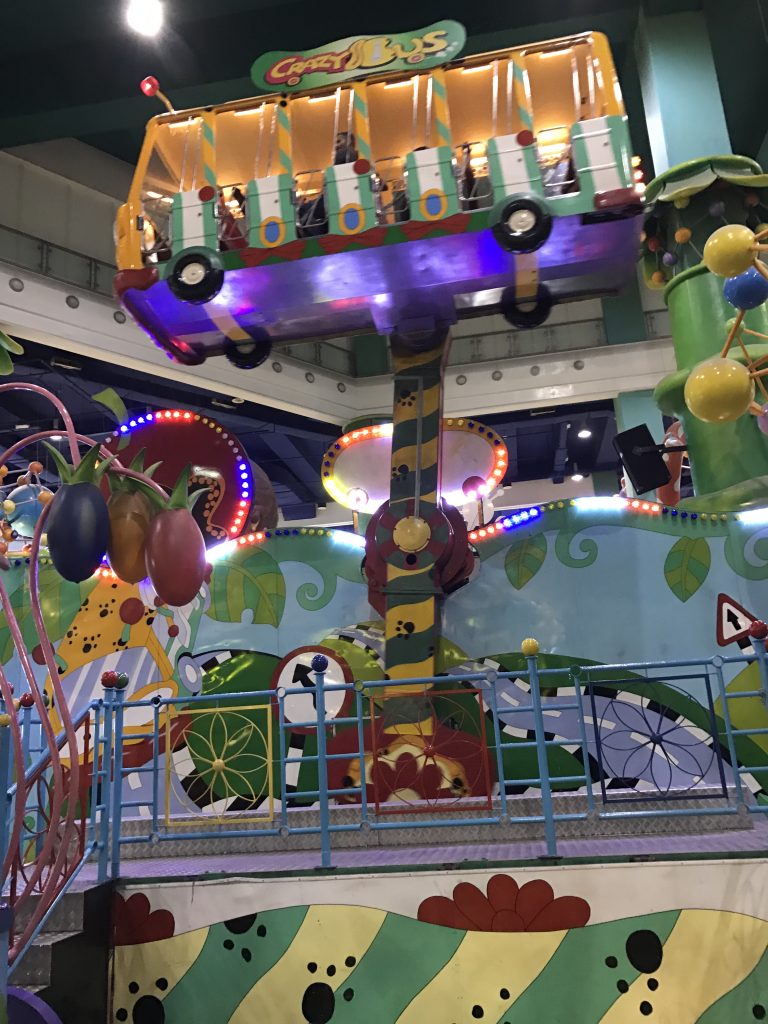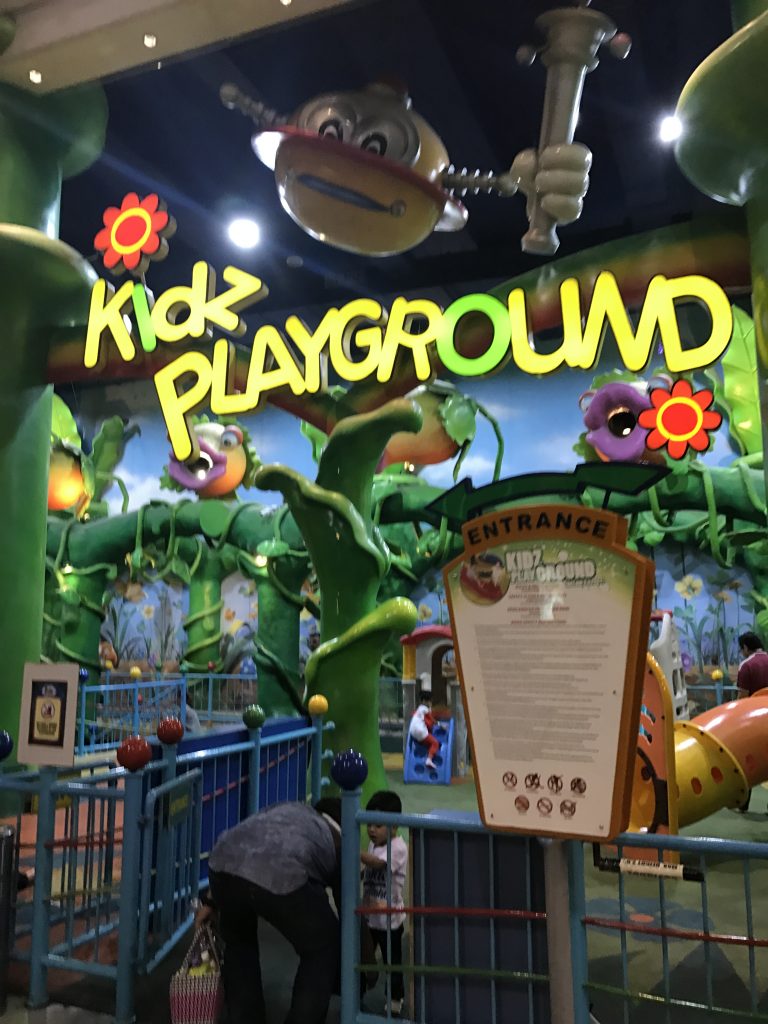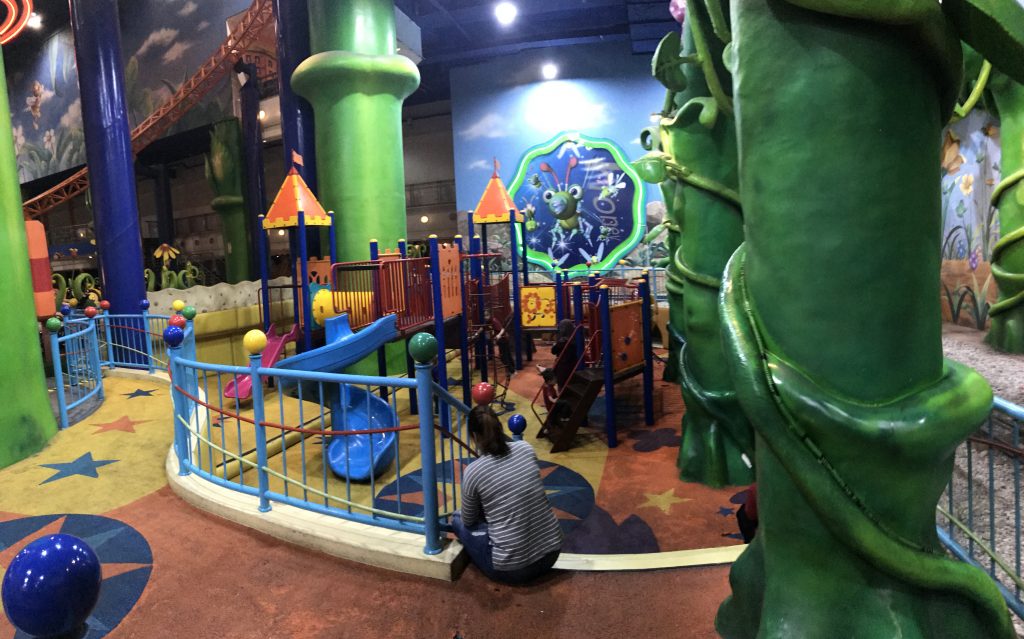 K was getting fussy likely due to exhaustion as he insisted to press the lift buttons and making a big fuss. We met with mommy and went to the basement level and sat in a Nyonya color cafe to eat curry noodles and Assam laksa while K had his pasta. Then as we walked back to the hotel, K fell asleep.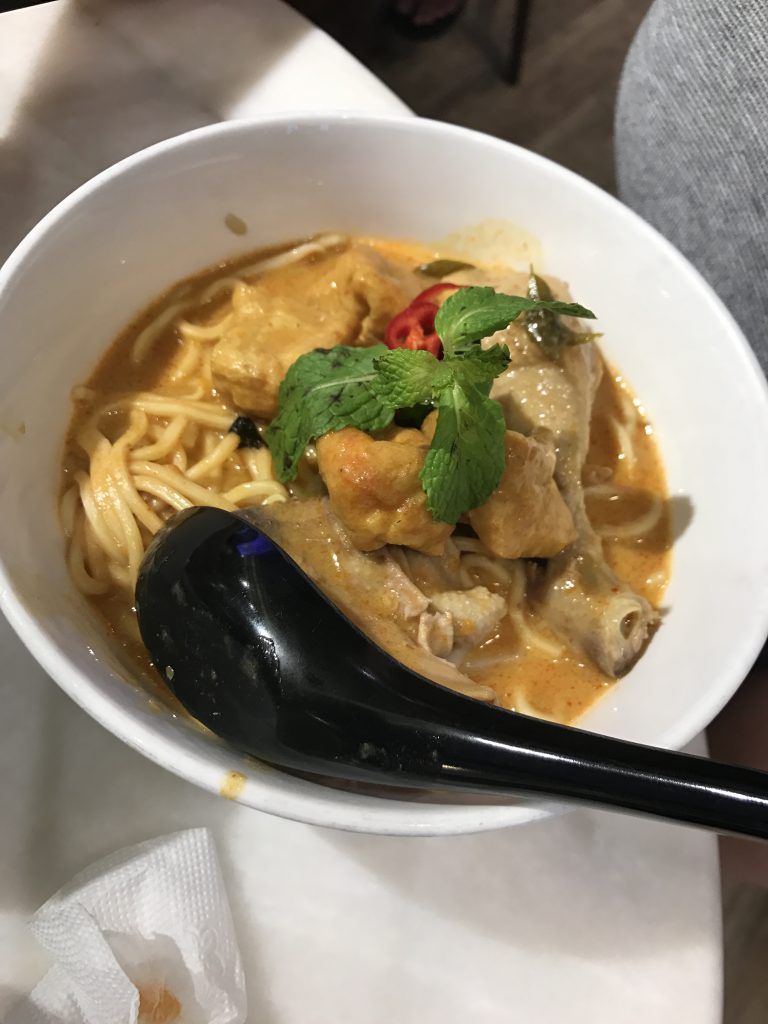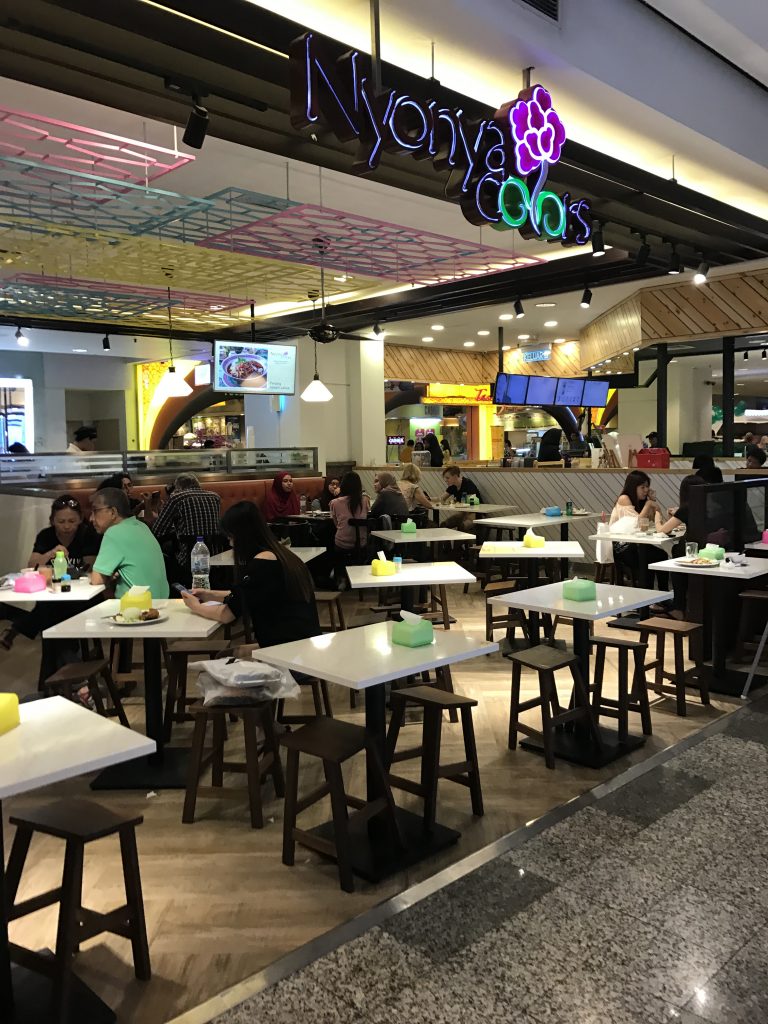 The rest of the afternoon was spent snoozing (not before fussing in bed for an hour because he woke up from his nap on my shoulder as I tried to lay him down) in bed for me and K while mommy prepared dinner before going to Pavilion mall for her shopping.
By the time K woke, it was almost 7pm and mommy also just returned. We left the room for dinner at a certain TG's Nasi Kandar restaurant which was also high on TripAdvisor. It was quite a distance to walk and by the time we arrived at the crowded non-aircon eatery, we already broke into a sweat. The staff found us a table which was just outside a hostel entrance and we placed our orders of double Maggi goreng, mee goreng and one prata with egg and drinks of ice teh Tarik and carrot juice. The food was nice but not exceptional.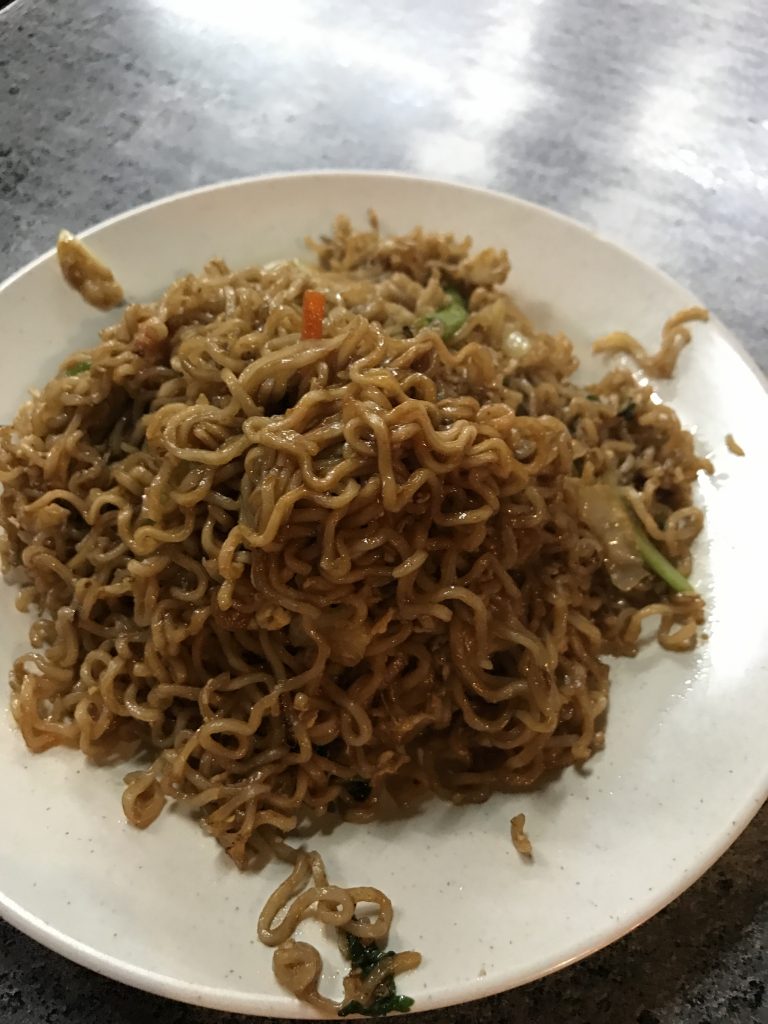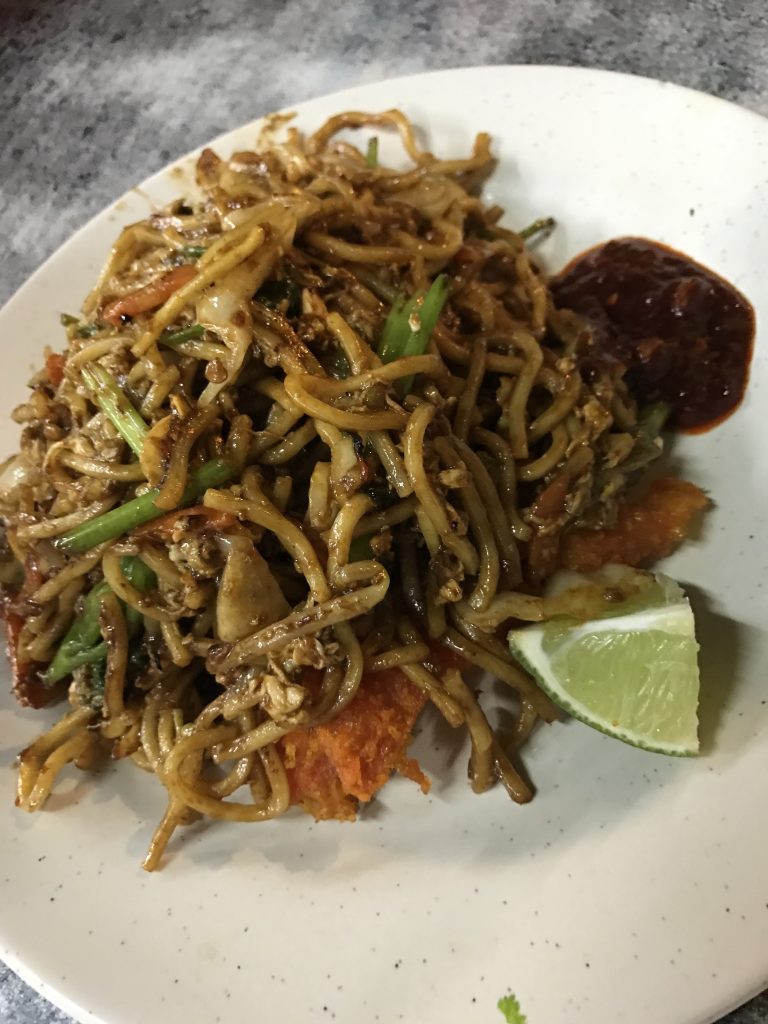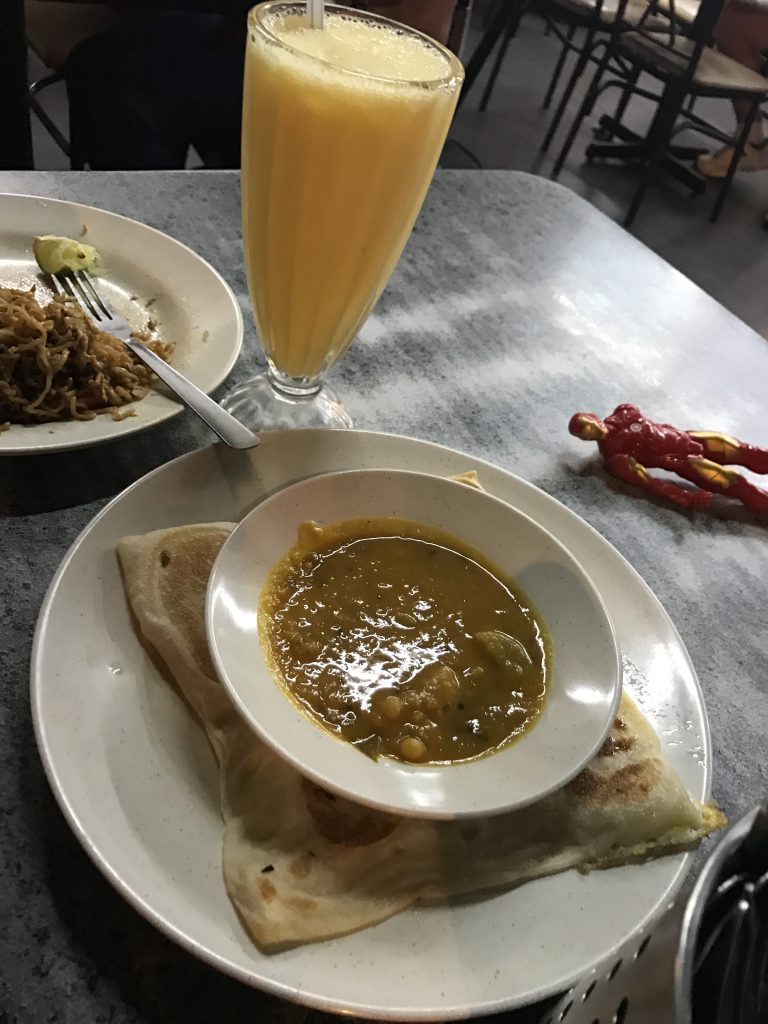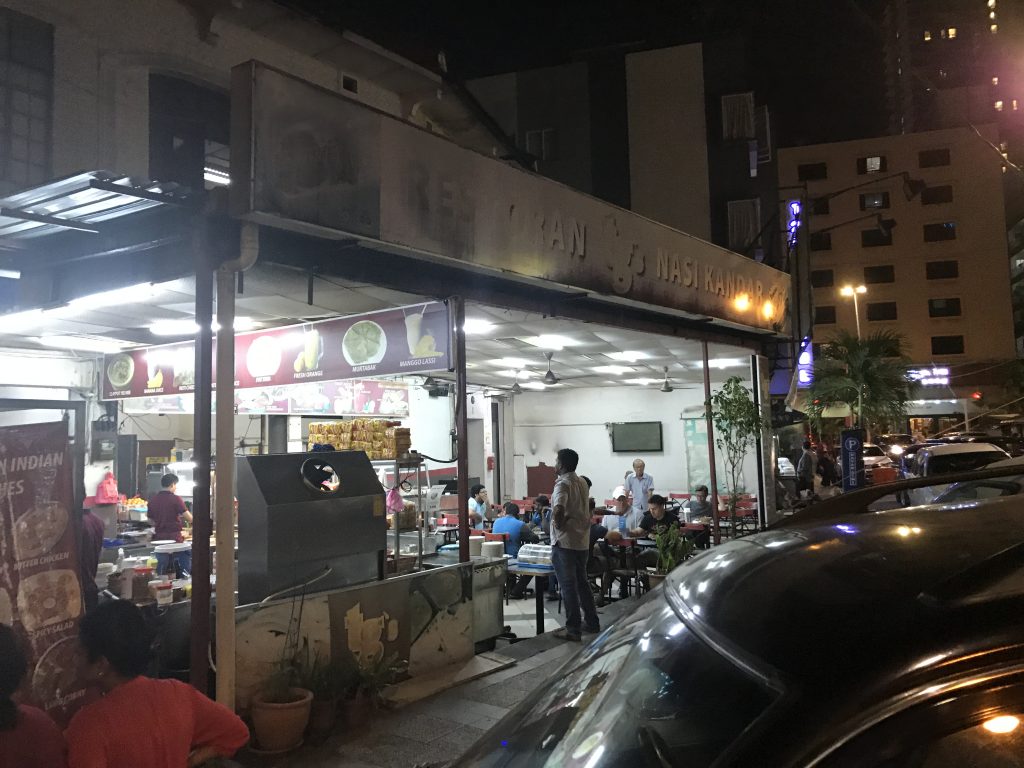 We finished our meals at almost 930pm but the night was still young for Kuala Lumpur, obvious for the crowded street that we had to walked through, one that had massage parlours lining the street with their staff loitering on the pavement trying to get customers in for massage. With K seated on my shoulder (his main mode of transport for the trip), I was asked if I want a massage which I thought was a worthless attempt.
We got back to the hotel after the passing through the streets brightly lit with huge commercial screens and lights and a short visit to a shop store Shoopen selling shoes ( I was doubtful of shoes not known for their comfort and later causing pain) but didn't get any. Then night routine of Blaze and clean up and sleep.