I got up early to do a little bit of jogging as part of my weekly regime. I had been quite impressed with the jogging program that was on offer such as providing running gear such as shoes and sports wear for loan and a trainer to jog with, coupled with a running route. As I enquired further the day before, I found out that I had to book these earlier if I am really interested and was too late to inform them the night before. Anyhow, I brought my own gear and was fine running on my own.
I got out to the street just in front of the resort and thought I would just give the route a shot. It started off nice since the road was kinda part of the resort after all and route had nice pavement. As I went around the corner, things then started to become just road and everywhere else was boring with nothing much too see. The weather was just like Singapore, hot and humid and thus I retired from the run as soon as I returned to my starting point.
Tried out the gym on the bicycle and the running track and had a good sweat out before returning to the room.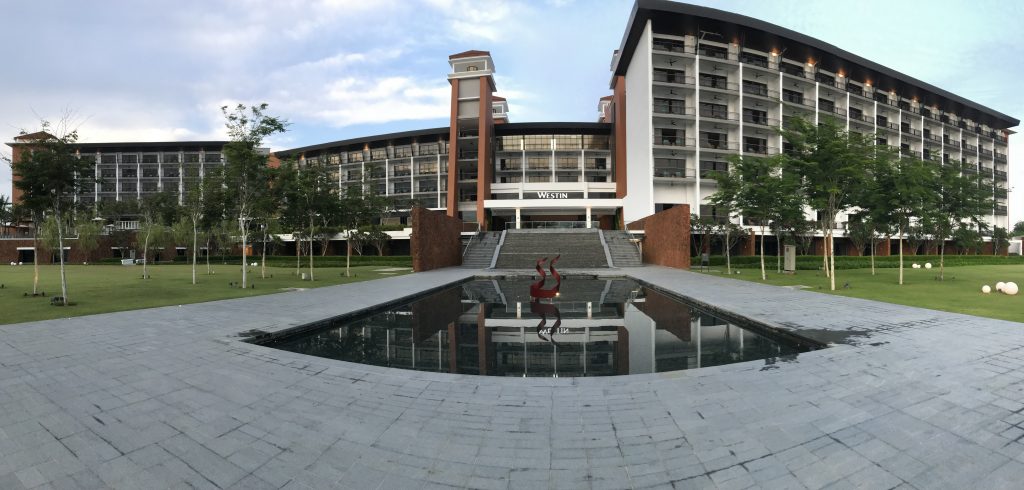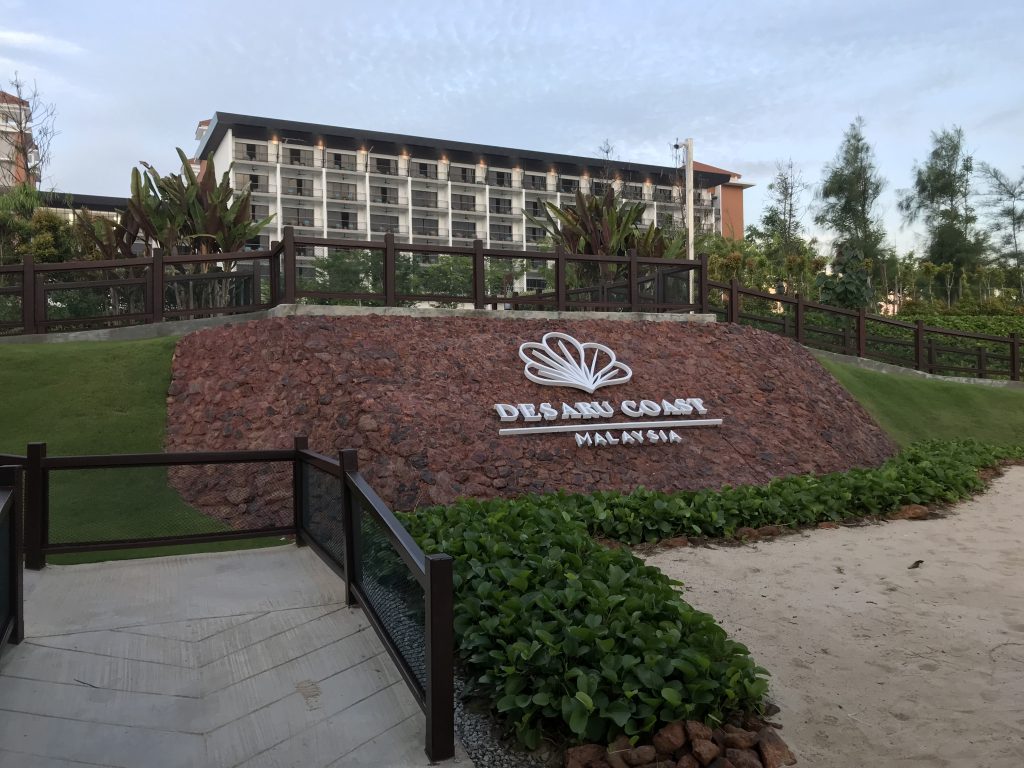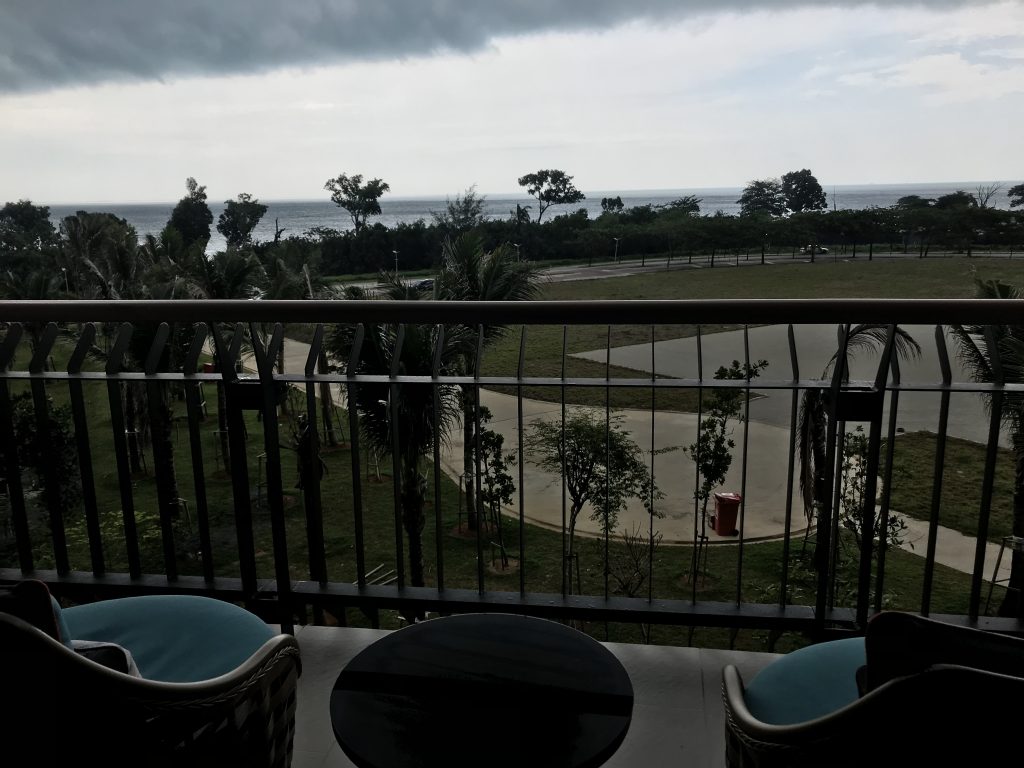 We got ready and went down for breakfast, which was already 10am. However, the buffet was opened till 11am and that was great because who would want to wake up early on a Sunday morning on a holiday? Variety was great and I was even more impressed with the egg station offering egg benedict as an option, which was a first for me.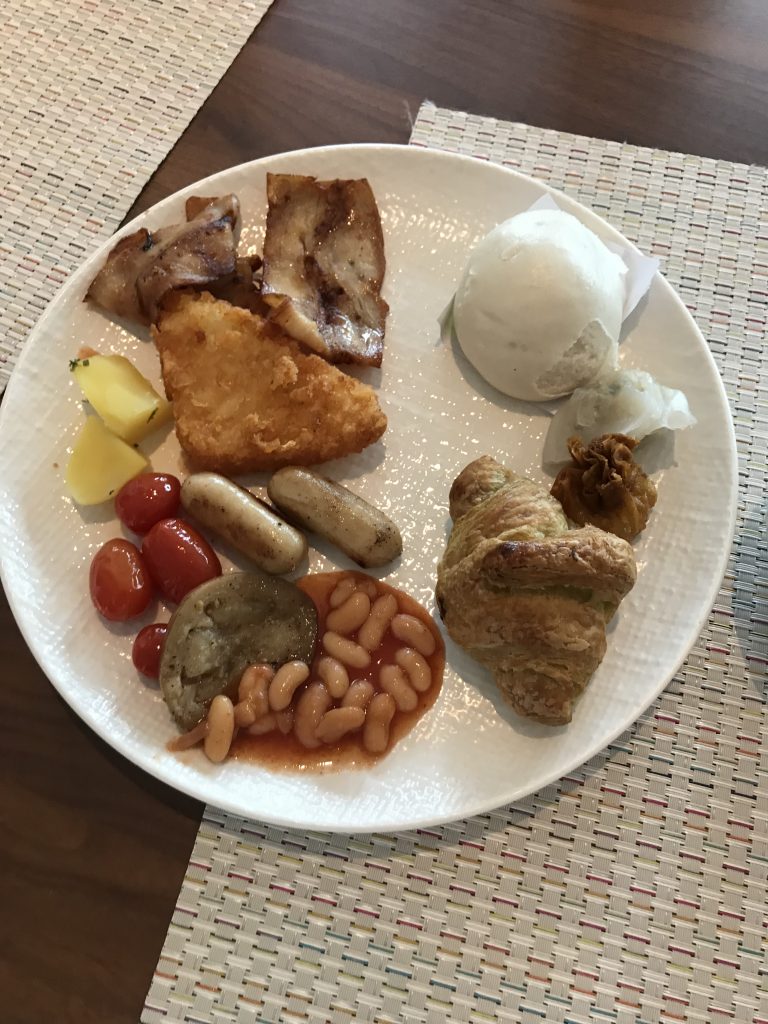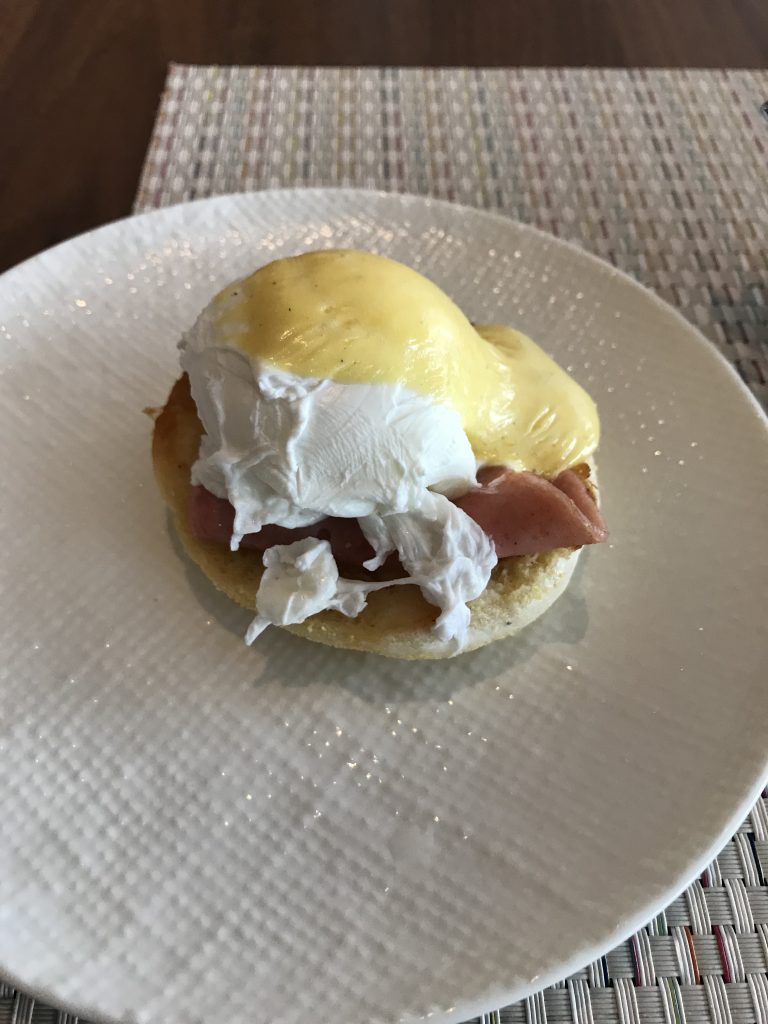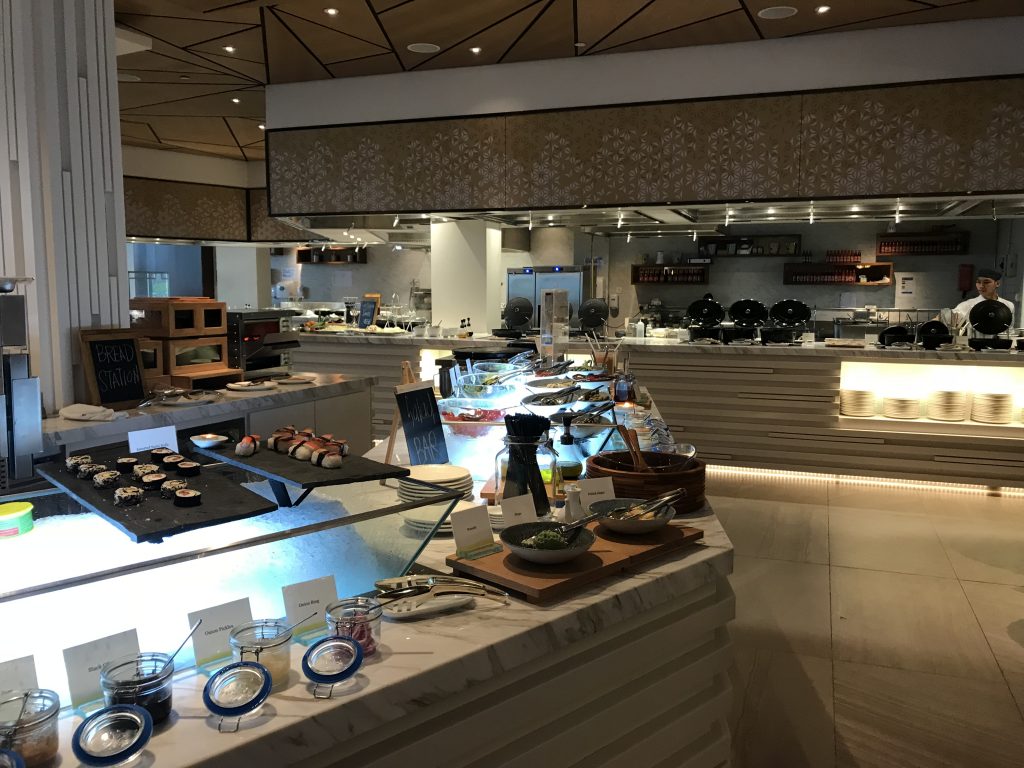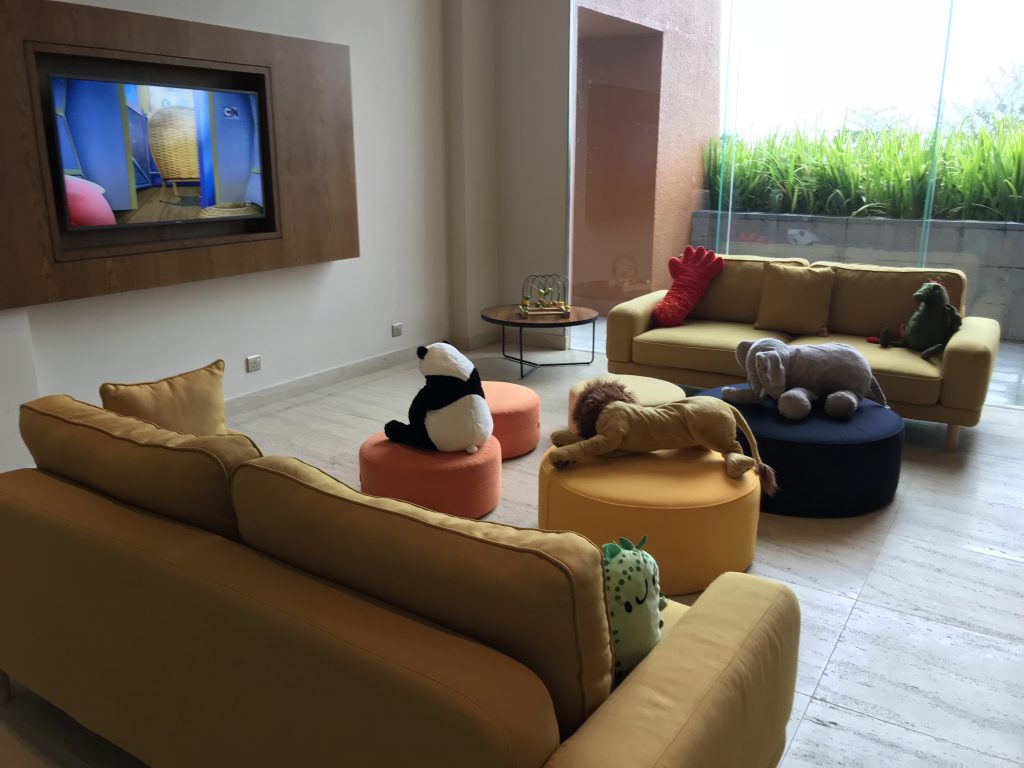 We planned to visit the Desaru fruit farm first followed by the Adventure Waterpark. Requested to validate my credit card that I used for the carpark and it was successful this time. It was a short 15mins drive before we arrived at the side road next to a fruit stall, which we realised was not the right location. We drove in further until we see lots of cars parked at the open field and slotted into a space directed by one of the attendant.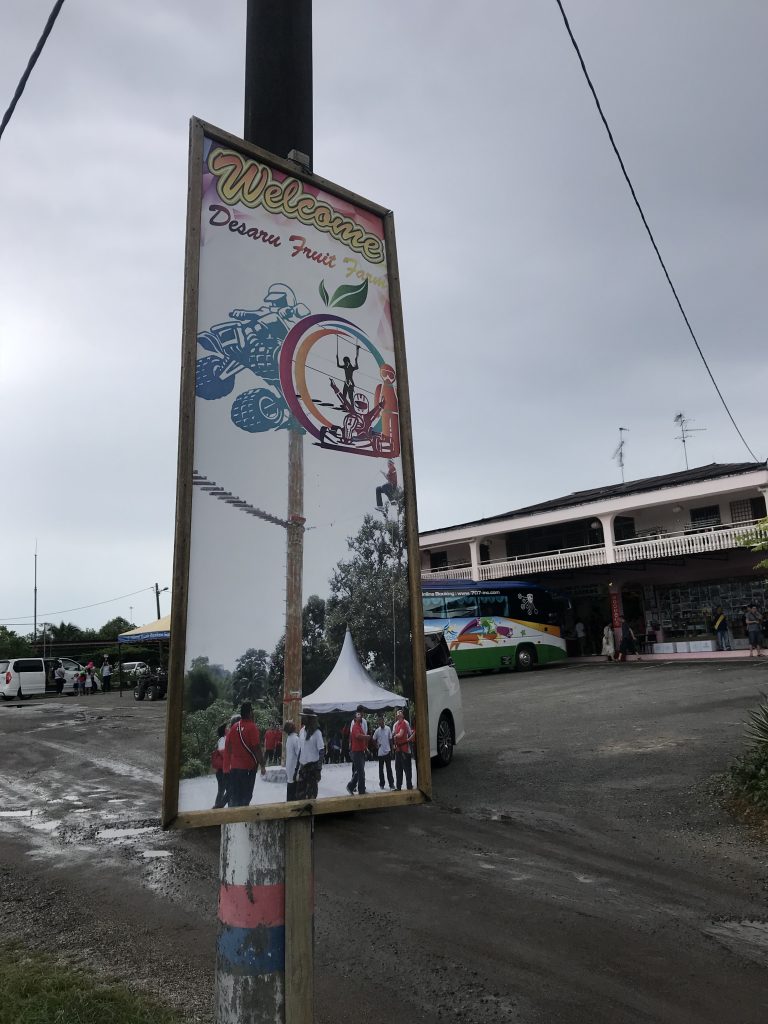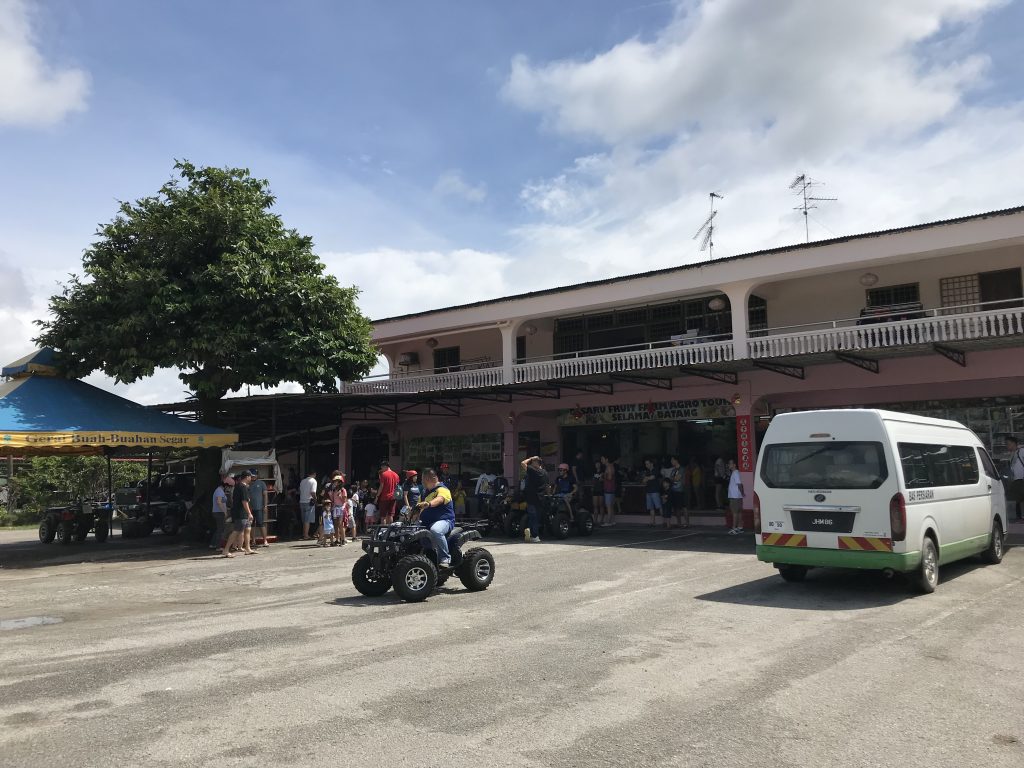 Went to register for the fruit tour that came with a box of fruits and the tour itself total of RM70. There were other options like a fruit buffet but we weren't that keen on eating that much fruits. The tour was just about to start and we just hopped onto the back of a sheltered lorry that was modified to allow for visitors to board and disembark easily.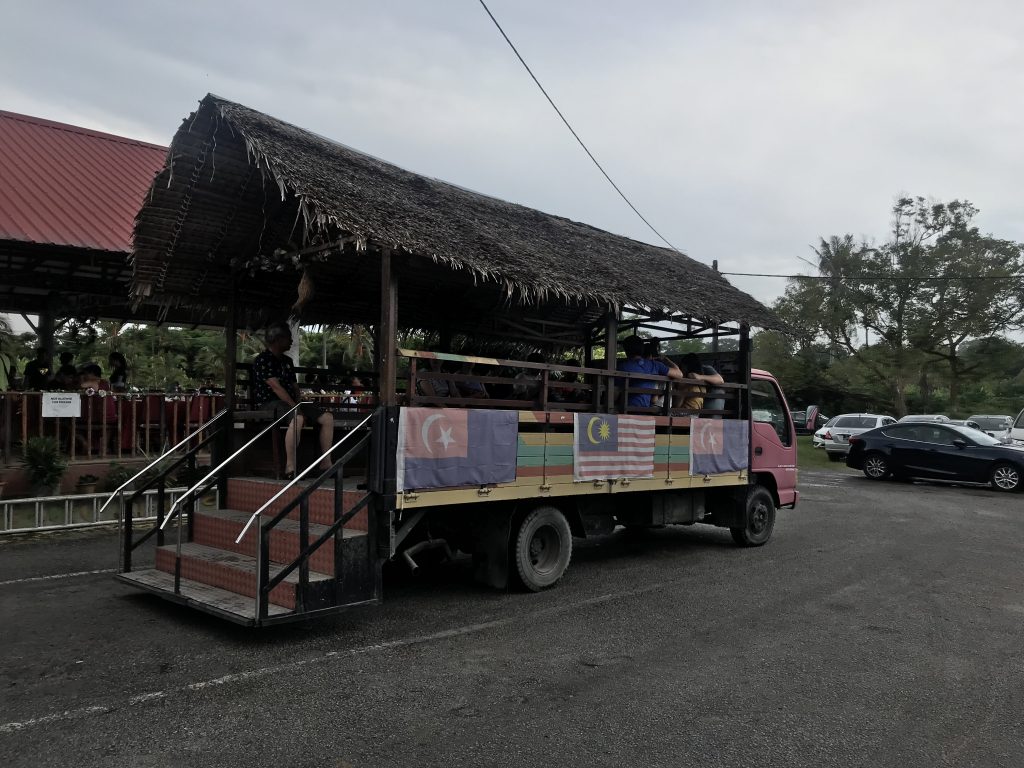 Once it was full, we were then driven a short distance to the farm and got off. The guide then started to introduce the different fruit trees as we walked on foot around the farm. There were quite a large variety of fruit plants, some we knew and not others. The annoying part of the visit though was the drizzle that came and we didn't have a brolly with us (some umbrellas were given to the visitors but not all got it).
K wasn't all that interested and was getting fussy at some point until we entered an old building that looked like a museum of sorts, containing various objects that could be found in the past. There were toys like the chapteh and 5 stones that modern K had not seen before but was curious to try playing with them.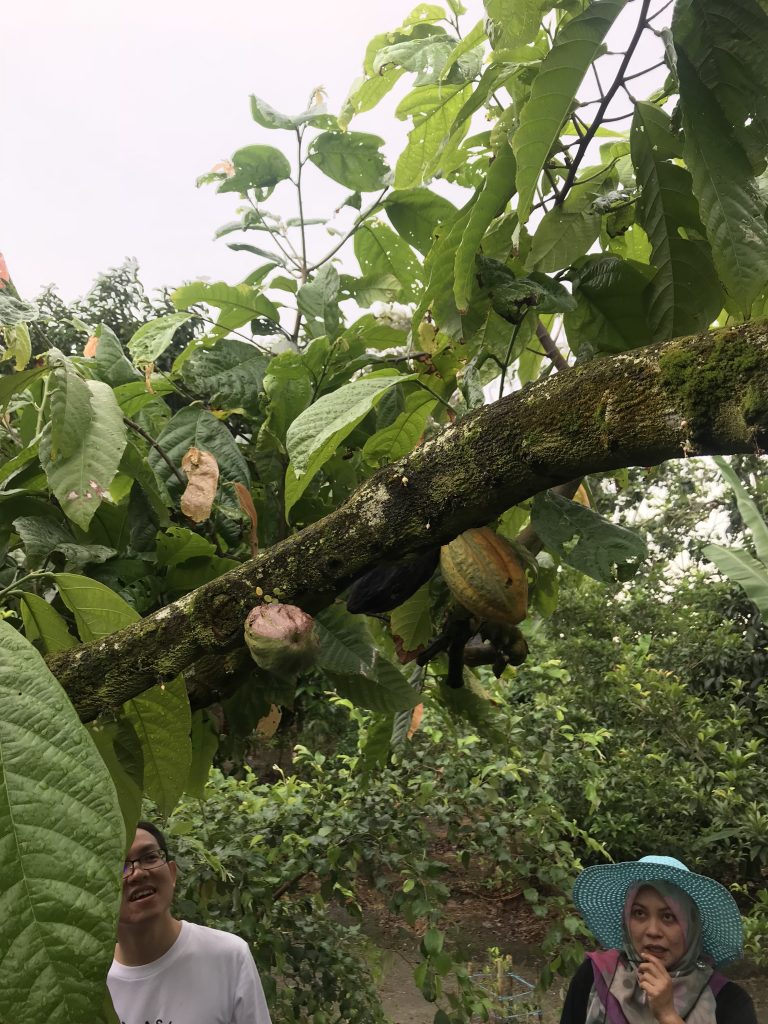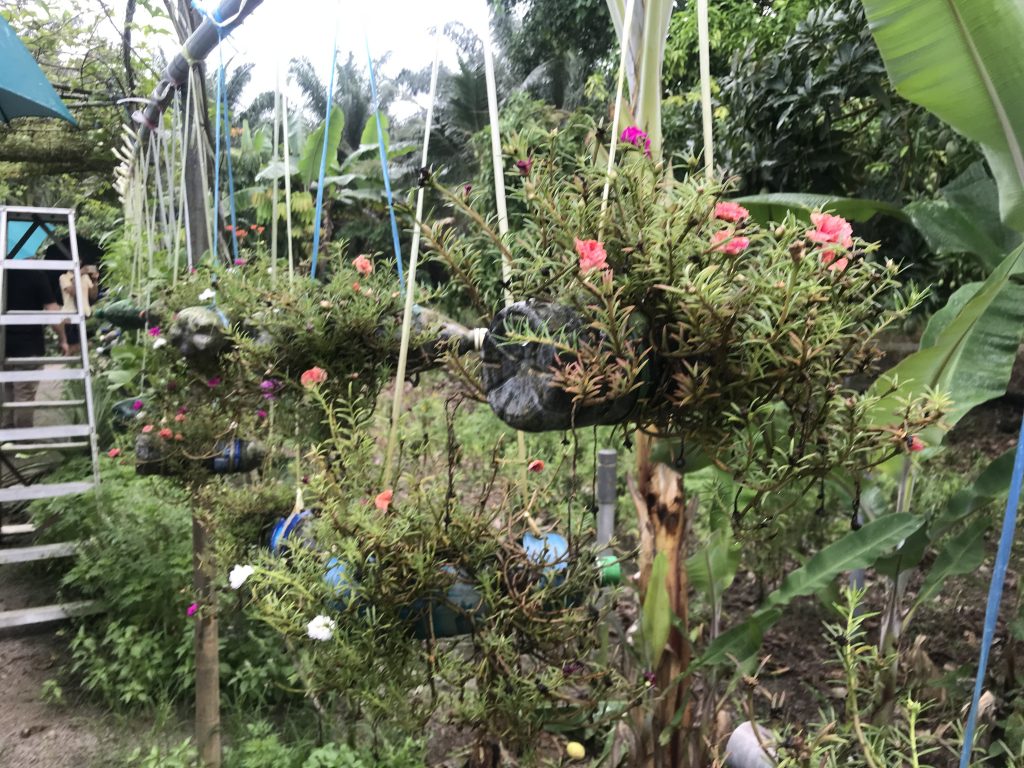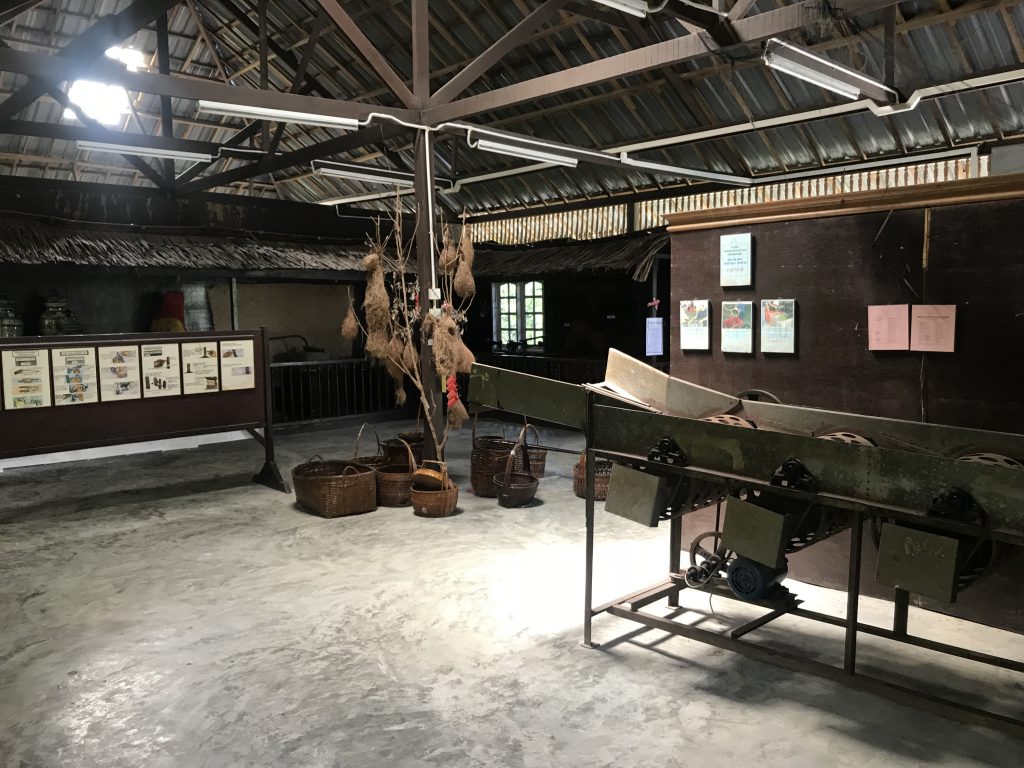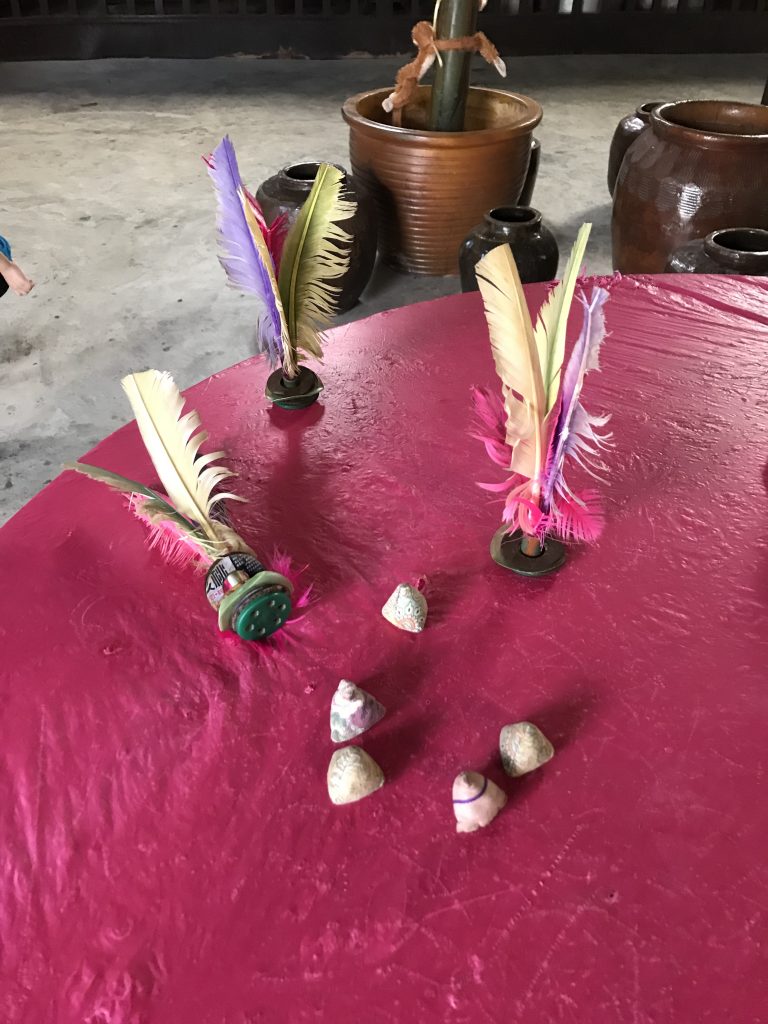 After exiting the building, we continued on and saw a beehive, which had tiny bees that didn't look the honey bees that I was used to; these looked more like flying ants. After that we continued to walk towards the mini pet farm. There were 2 compounds of animals, one with goats and rabbits and the other mostly with poultry. Spent some time with the rabbits feeding them carrots and grass to the goats. K was more interested feeding the rabbits, stuffing the sliced carrots through the tiny openings of their cages.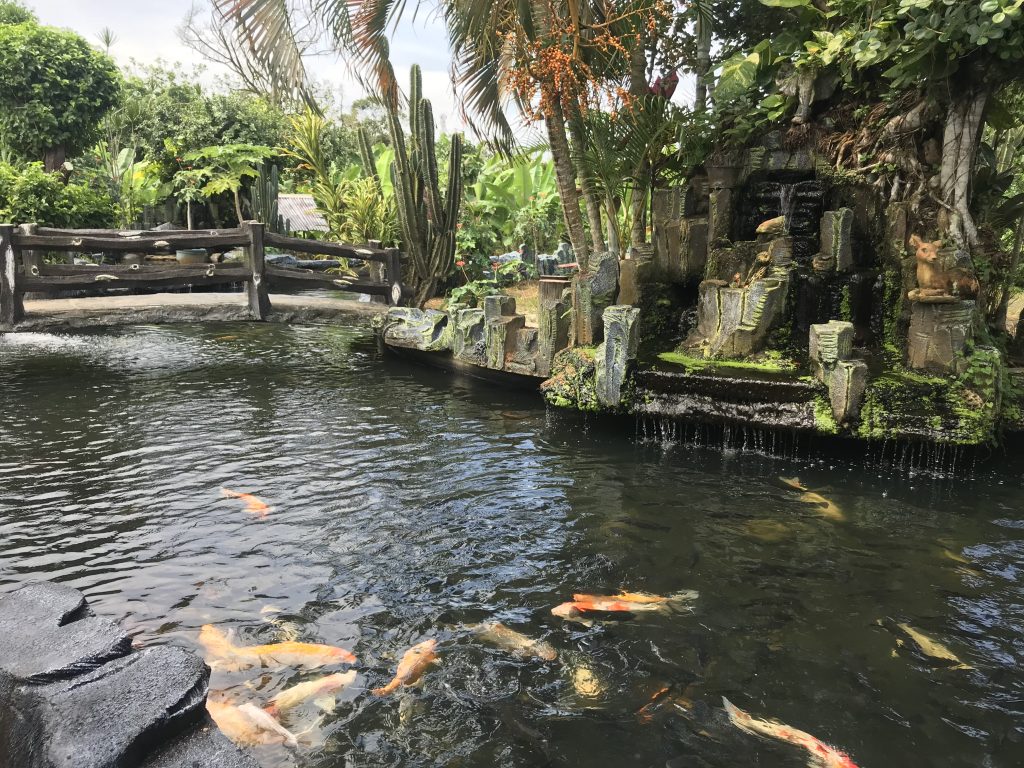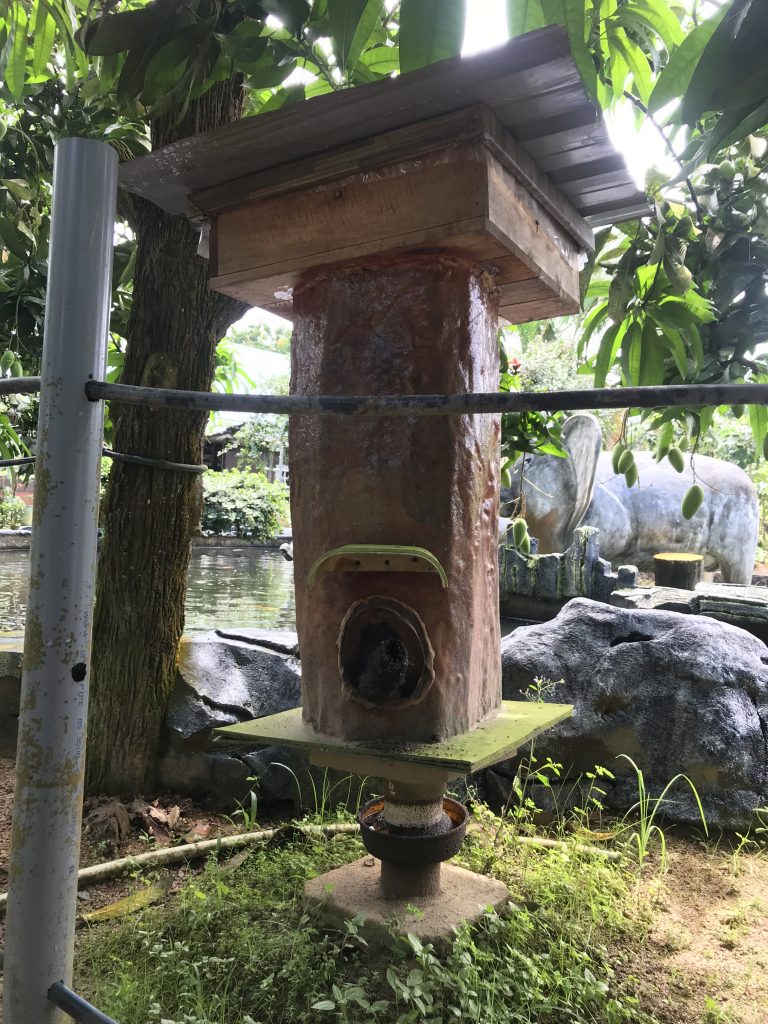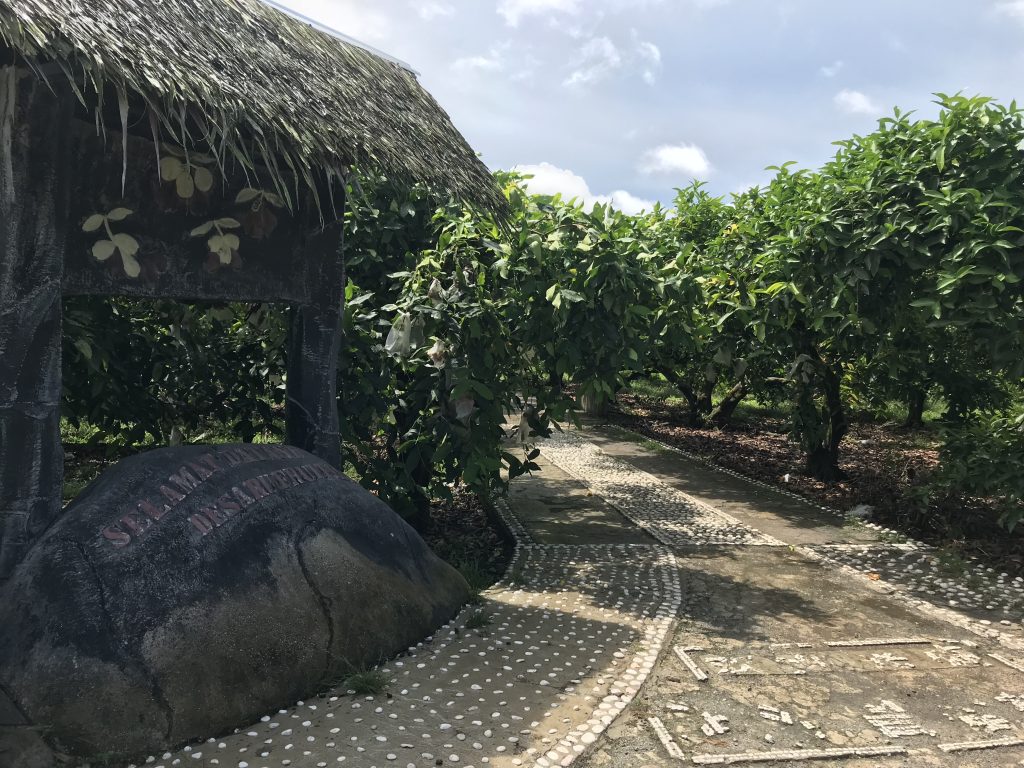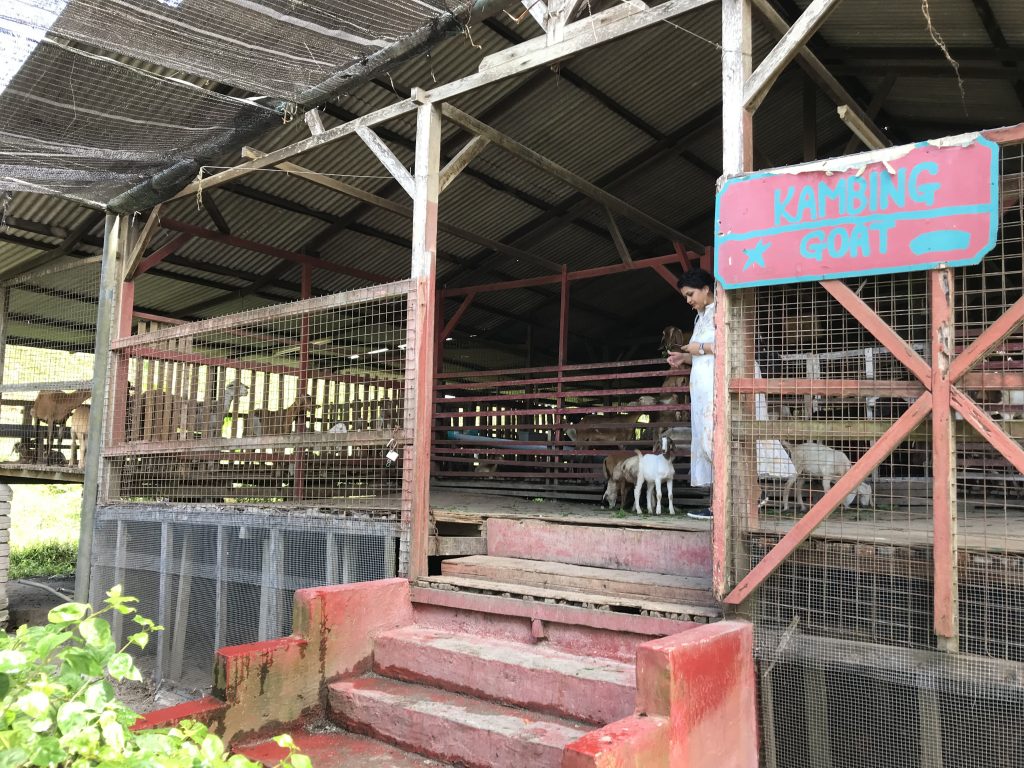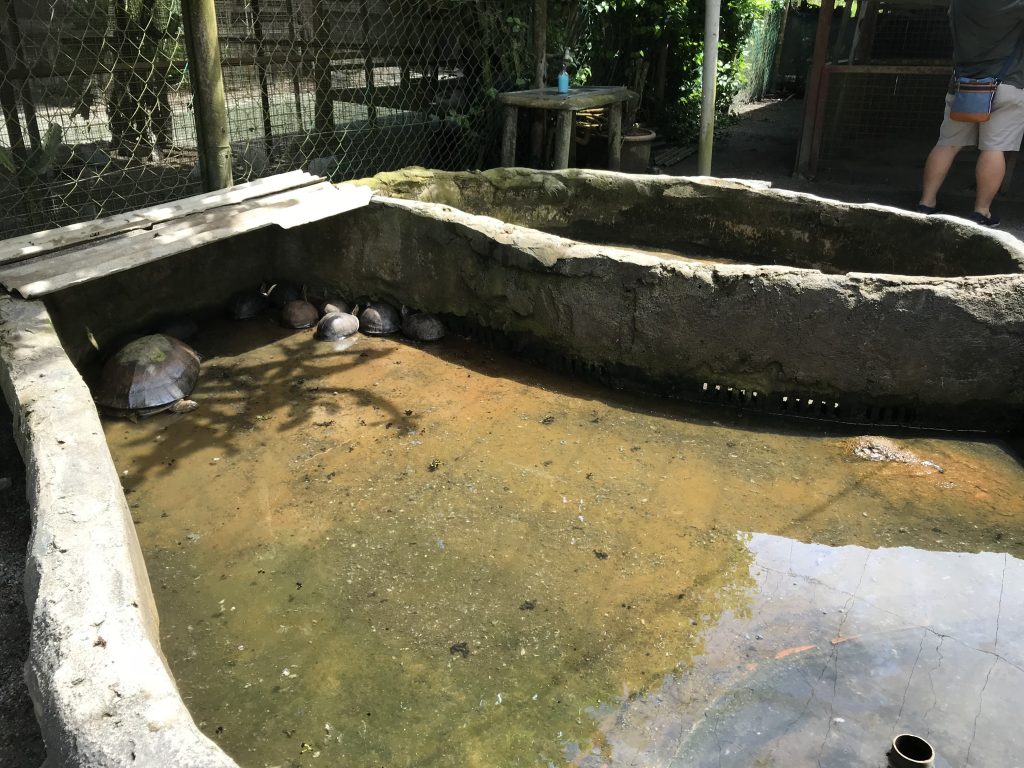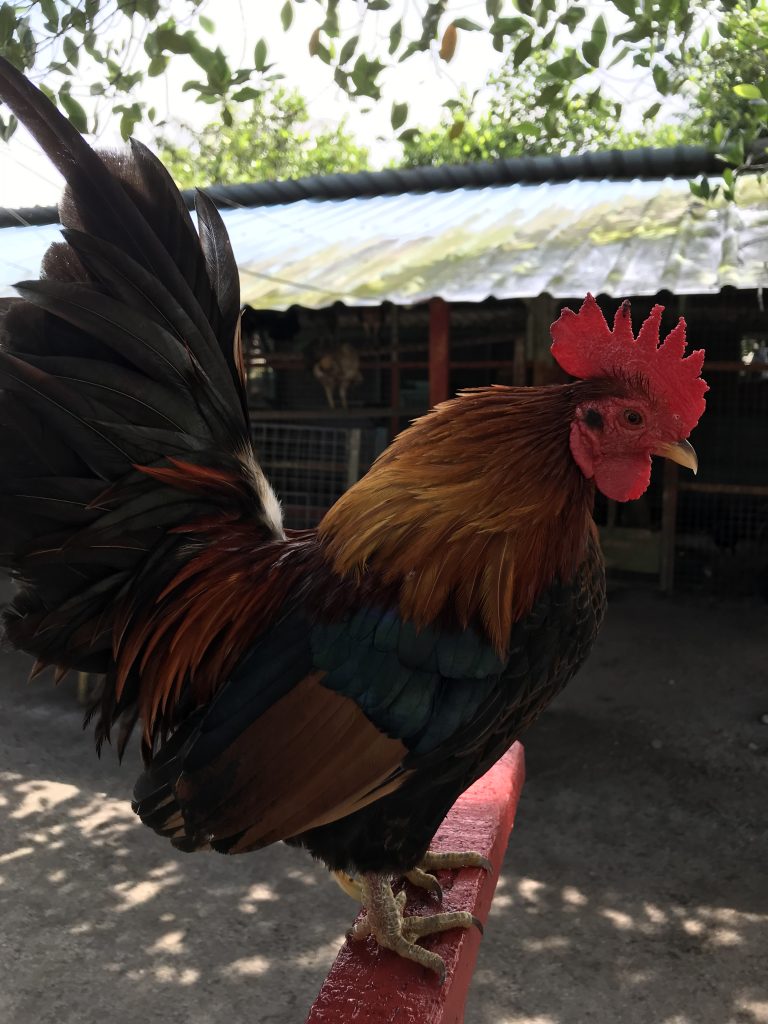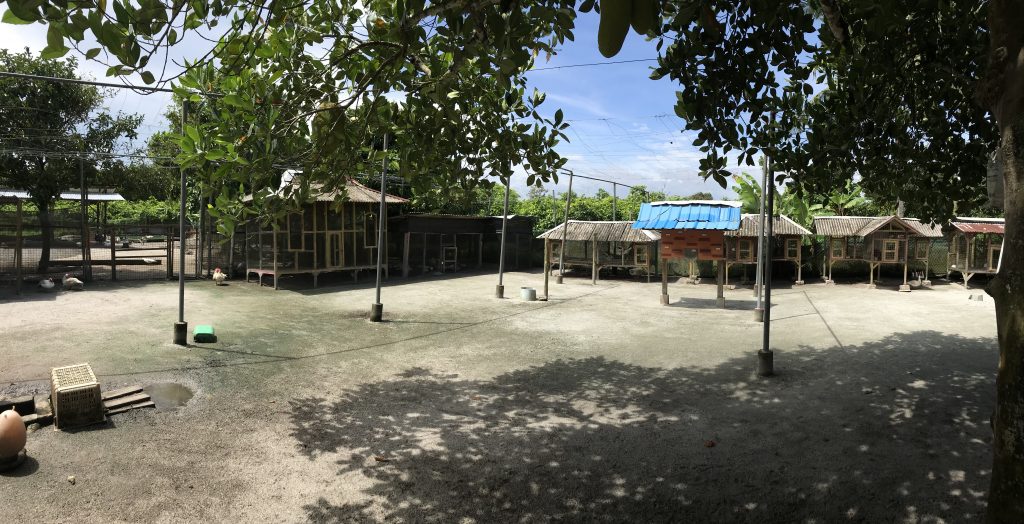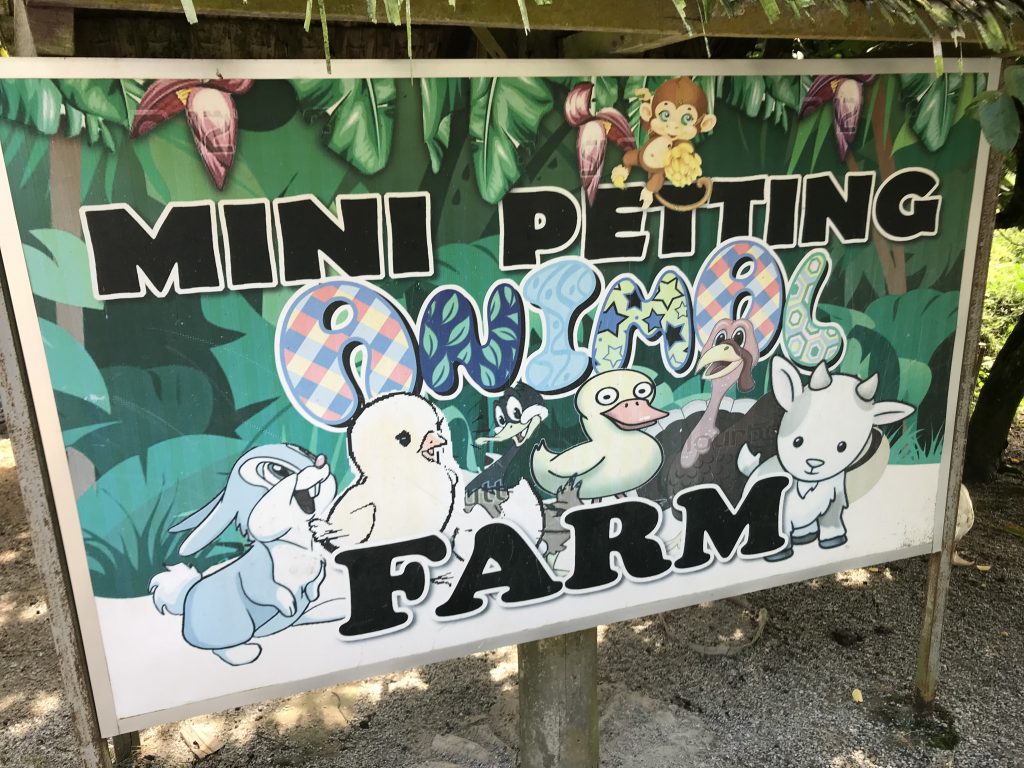 We proceeded to wait for the transportation to bring us back to the building and went to the restaurants to claim our boxes of fruits. I took only 2 boxes as I thought we wouldn't able to finish 3. While driving back along road 90, we stopped by a row of restaurants and entered the Secret Recipe for our late lunch. After the main meal, we ate one box of fruits which I thought tasted pretty good.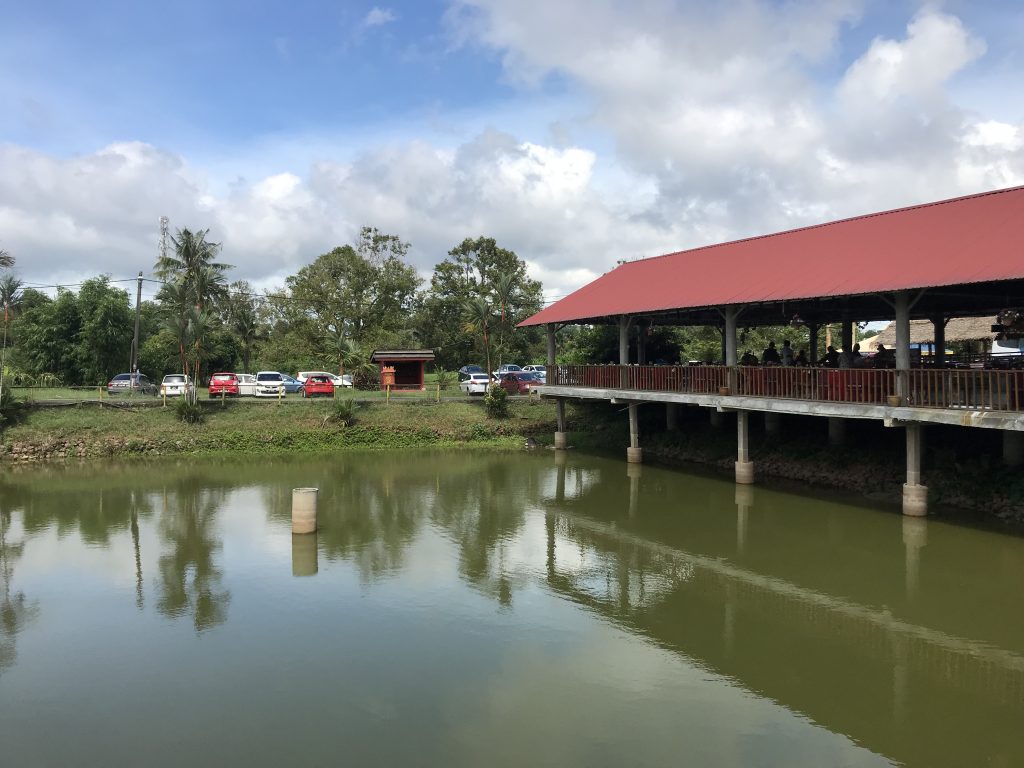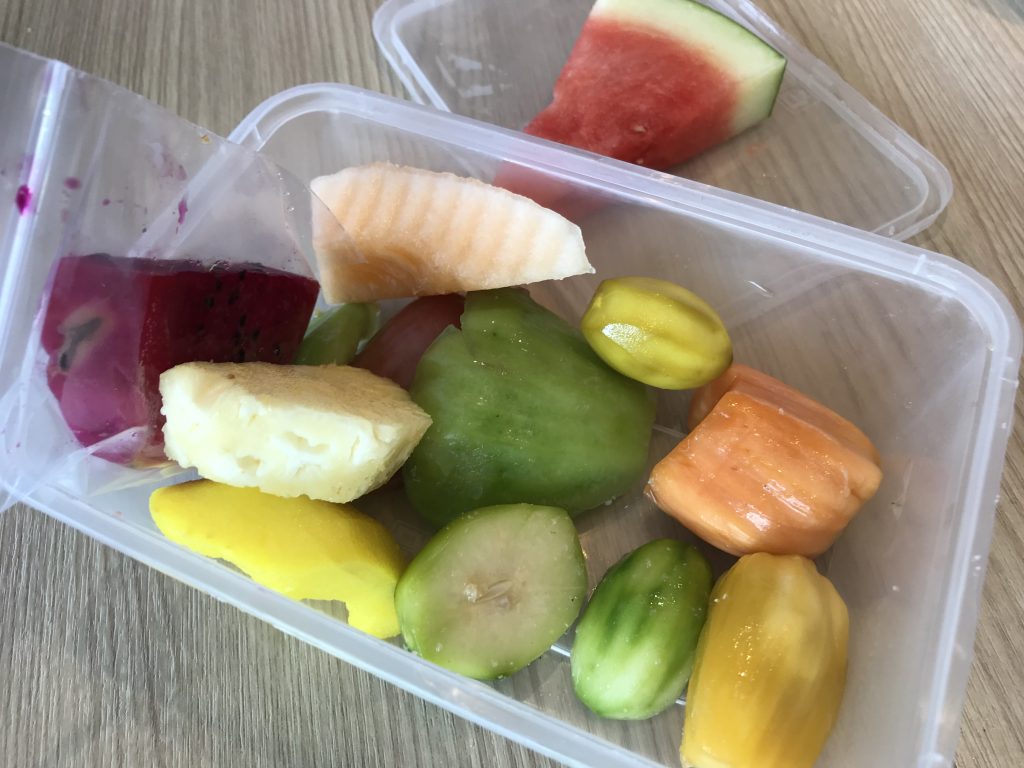 Now that the drizzle had stopped, we decided to visit Adventure Waterpark. Parked at the carpark before making our way through the Desaru Coast Riverside, a place where there were many small shops but mostly not opened. Bought our last minute tickets on the Klook app and went to claim our tickets before entering the huge water park. There were door gifts of icecream and coffee that came with the tickets for us to claim. We only had 2hours to play before the park closed at 6pm.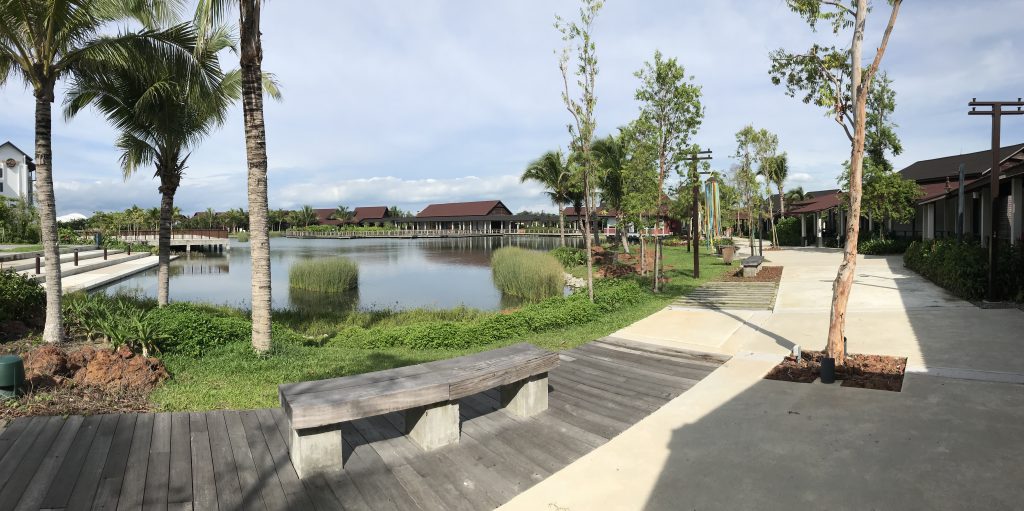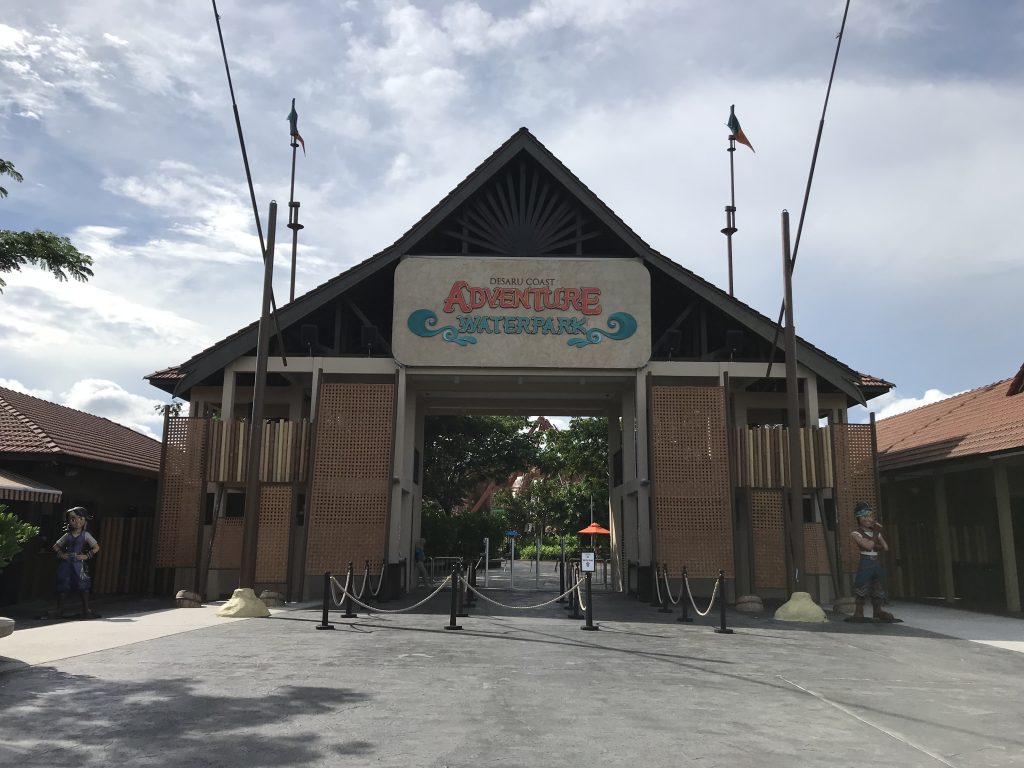 The place was huge and had quite a lot of people there though not crowded. After getting changed into his swim wear, K immediately moved to the section catered for kids and started exploring cautiously at first as he wasn't really one who loved to play with water and then more adventurously after encouragement to try the slides. Thereafter he was on his own going rounds and rounds on the slide. Mommy on the other hand just sat in one of the cafe there and binge on drama.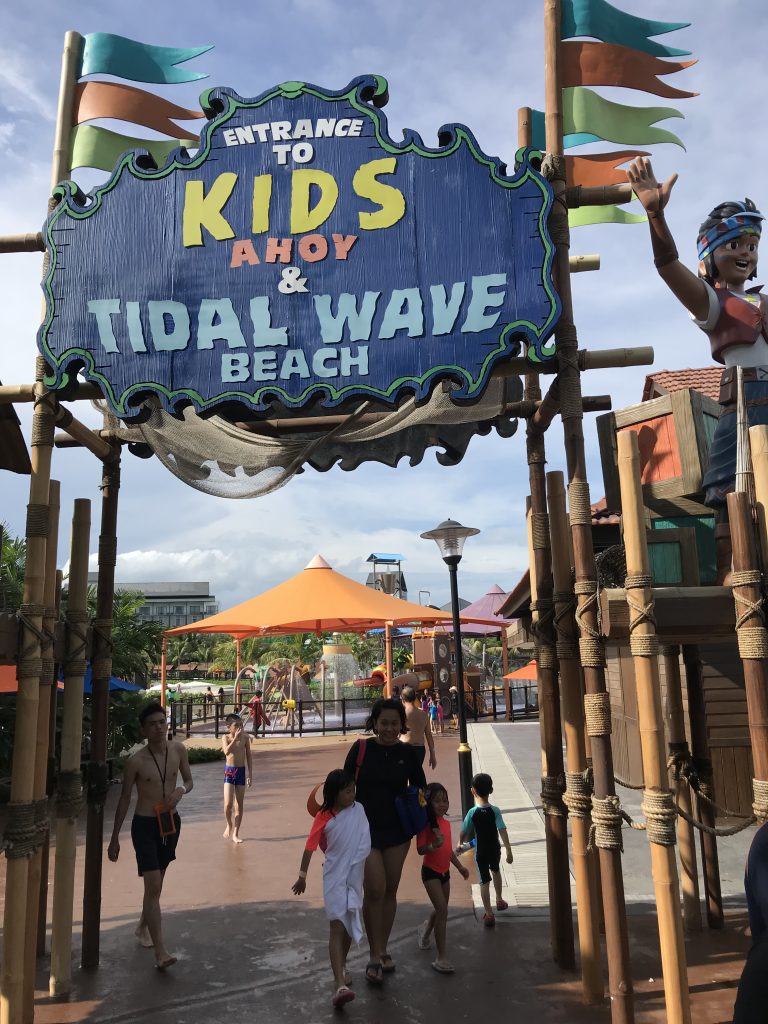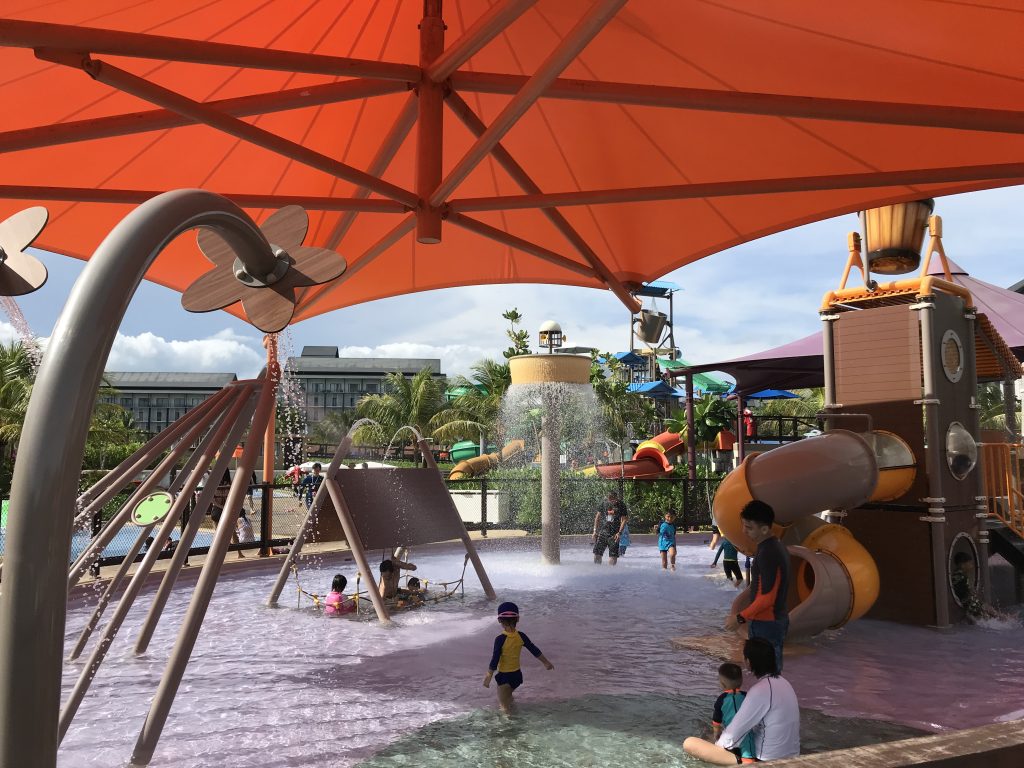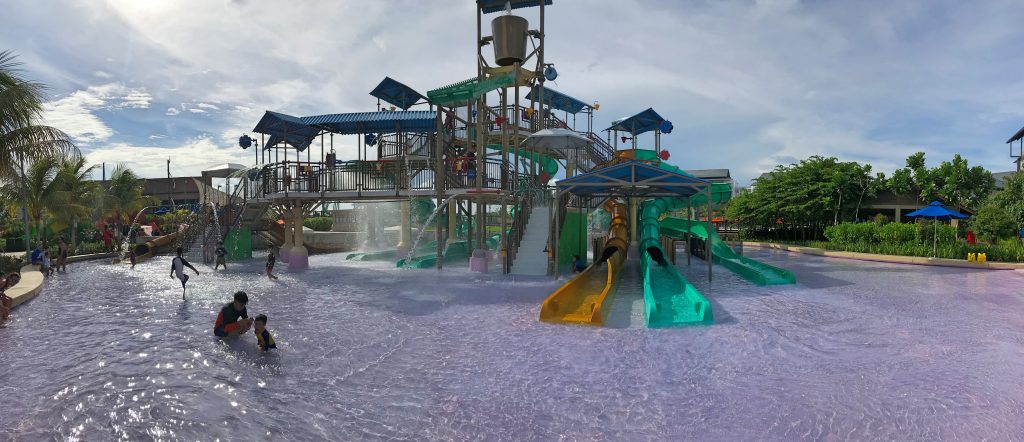 I brought K to explore further and we ended up getting ourselves in the huge wave pool, floating in the water with our life jackets on. It was pretty fun bobbing up and down with the water and even more when the giant wave come towards us.
After that, we took a walk around and noticed that the rides section were not opened. Quickly we returned to the kids section where K did a few more rounds of slides until the park closed.
Changed out of our wet clothes and proceeded to the shop where we bought another beach ball before returning to the car. I then found out that I had lost my car tickets and was unable to get out. Tried the ticket payment machine to call for lost tickets but both didn't have any reactions after pressing the buttons. Tried to press for another ticket at the entry but that didn't work. Then I went to the waterpark ticketing counter to ask for help and they directed me back to the building where the payment machine was and asked me to look for the staff there. I felt stupid for missing the office and caught the person just in time before he left.
He was very helpful and getting me another ticket but for a discounted penalty, and I was just thankful that I could get out of the carpark finally.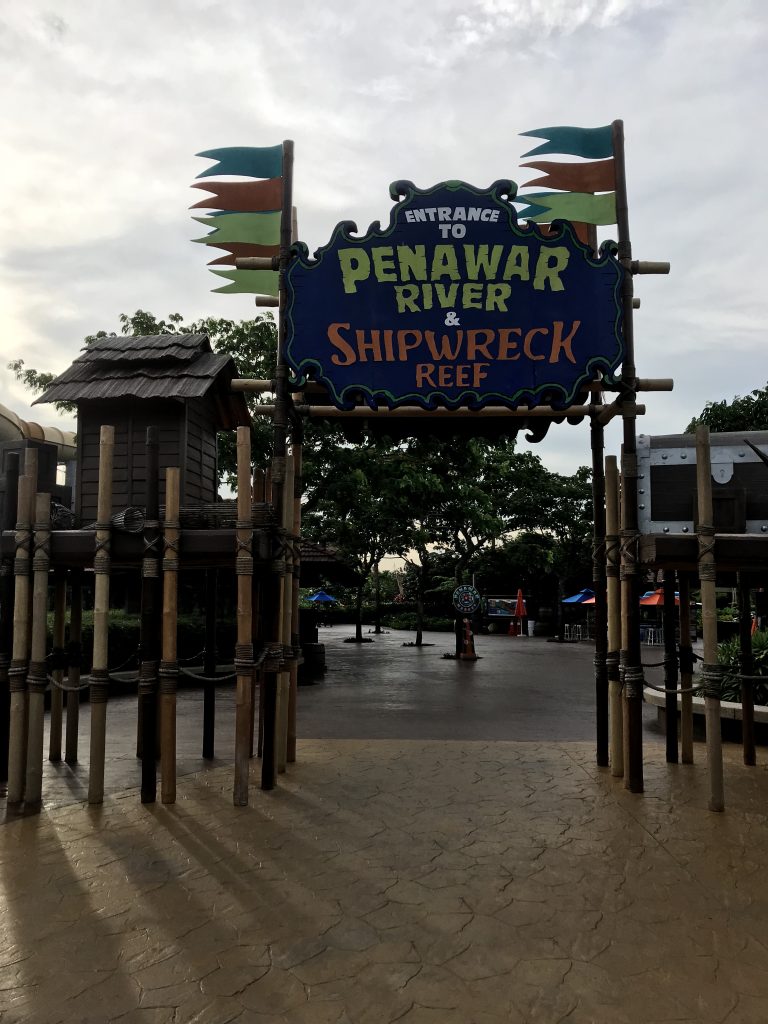 Back at the resort, I found the carpark slots all taken up and had to just park my car near to the wall to avoid blocking any other cars. We bathed and got dressed before going to the restaurant (where we had breakfast) below to have our dinner. It was also buffet at night but they had more stalls out in the open, mostly dealing with BBQ like satays and fried kuay teow. After the filling our tummies, we retired to the room with the usual night routine before going to bed.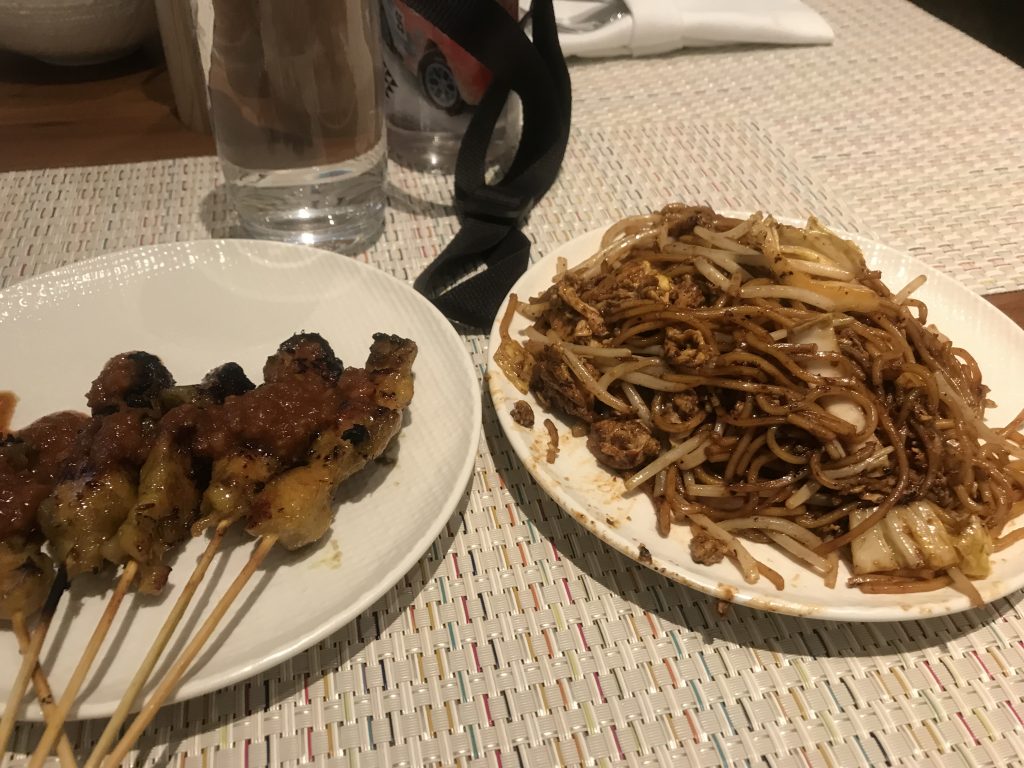 Day 3 Home Sweet Home
The last day began without much improvement to the weather, with the clouds hanging low in the distance and eventually didn't get a good view of sunrise. We got up about the same time as the day before and went to our breakfast late as usual. After that, we proceeded to explore the beach to see how it was like before checking out. Wary of arriving at the checkpoint late could get us stuck at the 2nd link, we were on our way back around noon. It was in fact perfect timing as we arrived at the crossing with light traffic after topping up petrol at the gas station.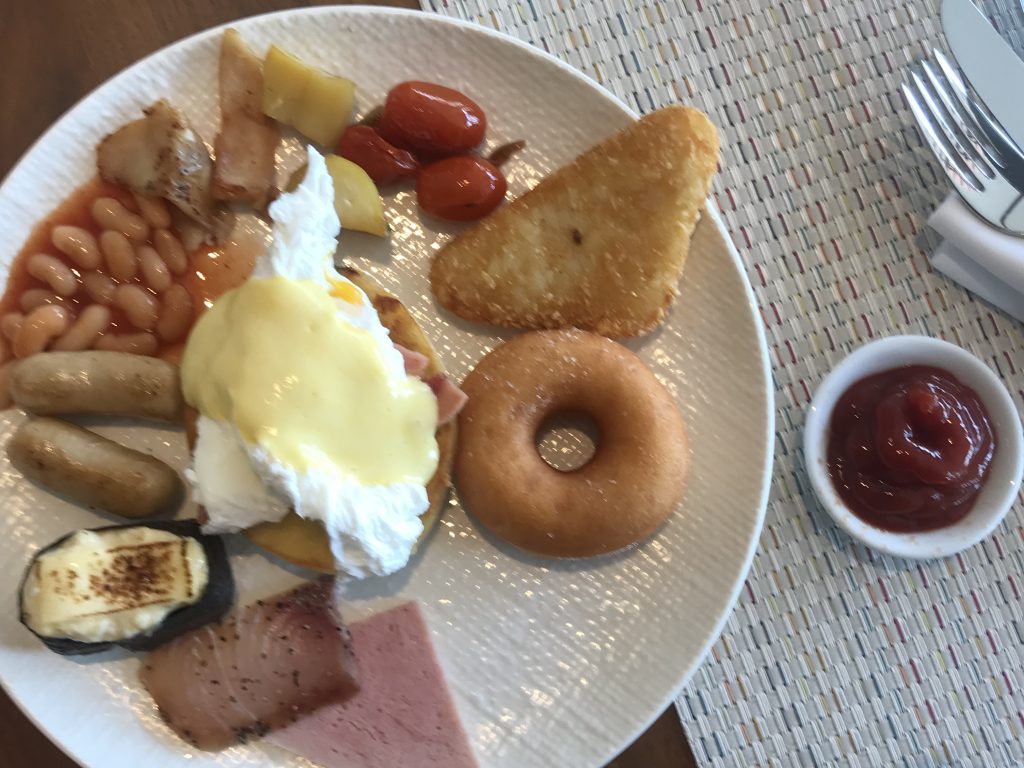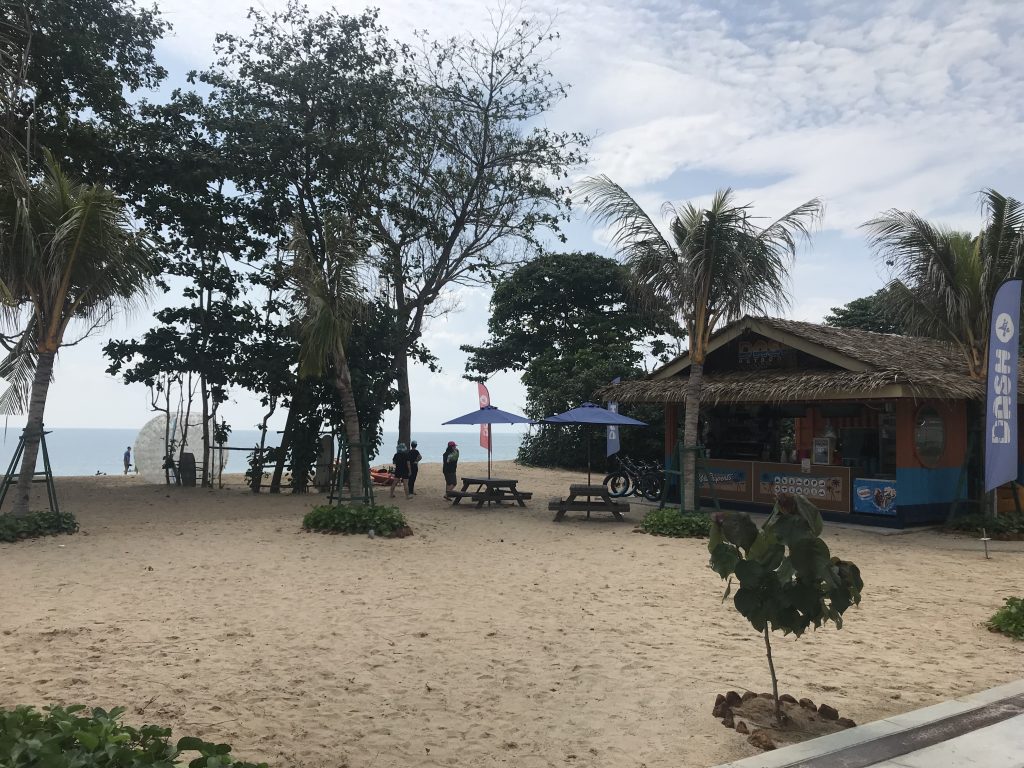 This short getaway gave us some time to get away and enjoy a little bit of nature and fruit farms up north with a little bit of luxury staying in Westin. The soft launch period was a good time since there weren't many people as when it would be fully opened, but that also meant having some parts of the places not in operations as well. With some planning on time, we could avoid the long wait at the causeway and that changed my mind about driving up north. Not sure if it would be soon enough though.