The last day in KL started late at 930am, where everyone slept well into the morning. I must admit the huge comfortable bed was difficult to get out of.
K managed to squeeze 2 episodes of his favorite cartoon while his parents prepared for check out, having failed the attempt for a late check out. We left the room at 11 and checked out which was done quickly but had to wait for a while for the bellboy to take our luggage for storage. We went to visit the Westin Kids Club and K and I checked in the small area that had a mini playground, some toys and books, a PS3 and mega bloks, while mommy went on for her last minute shopping. It was a little expensive, costing RM30 for the first hour and subsequent ones at RM20 but it's fine as K amused himself going around the play stuff in this room that was occupied by only us and another staff manning the place (another much older kid joined later as his mom left him there to play PS3). She made a balloon machine gun for K who coyly took it from her but didn't play with it much afterwards.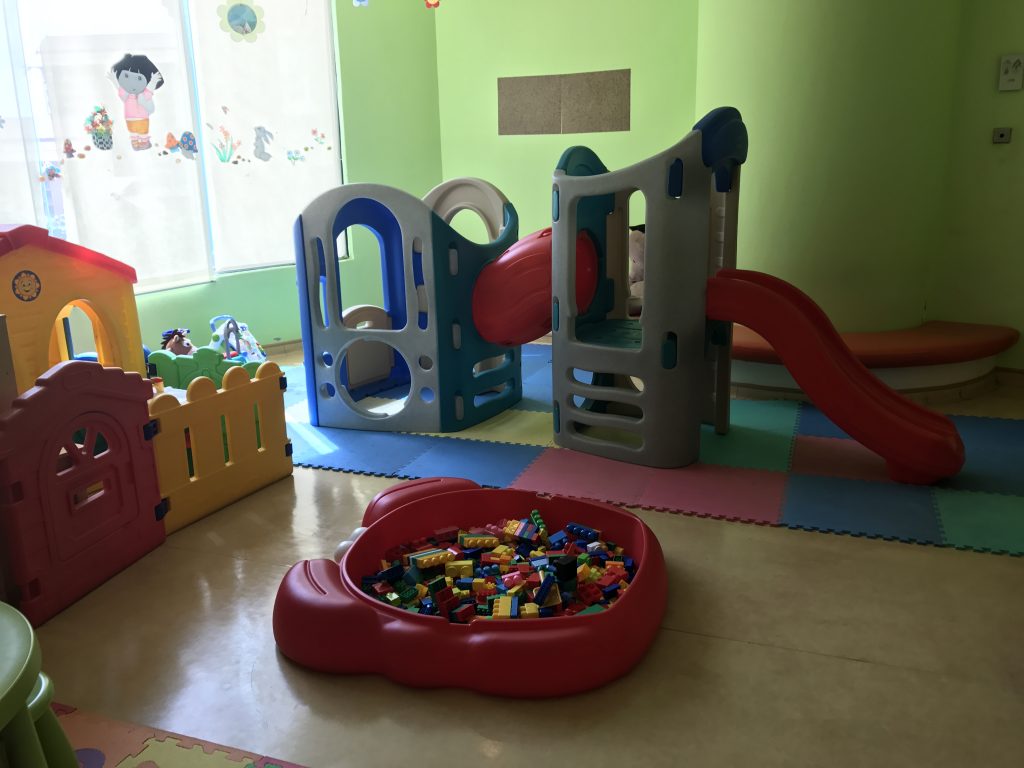 Mommy came back at around 1225pm, some 5mins after I paid for the subsequent hours, having checked with the free public wifi that there weren't any other playgrounds closed by and no other options if mommy hadn't return. The staff was kind enough to return the RM20 and we were on our way to Pavilion for lunch.
We visited a Thai restaurant Celadon that was artistically designed place and served delicious pineapple rice and iced Thai green tea. Mommy wasn't impressed with her Phad Thai and lemongrass but I thought it was alright and it came in a huge portion. K was moving about in the huge high back cushion seat having fun and being troublesome to manage while having his meals. The costs was around RM90+, expensive for meals in KL but expected for restaurants like this.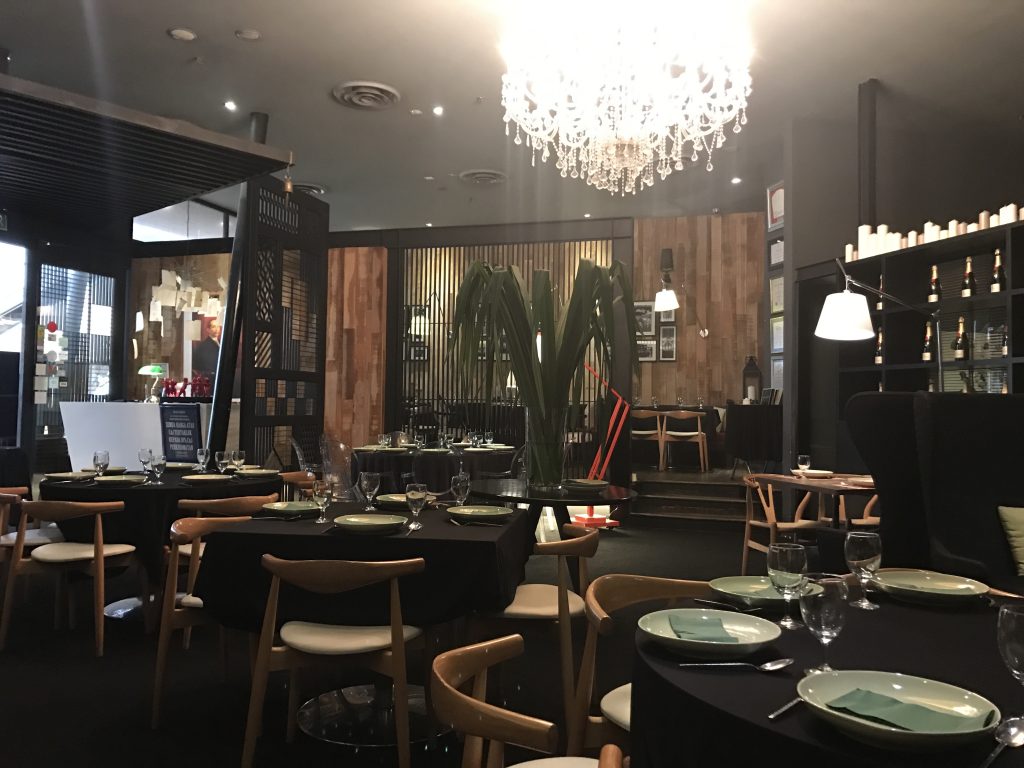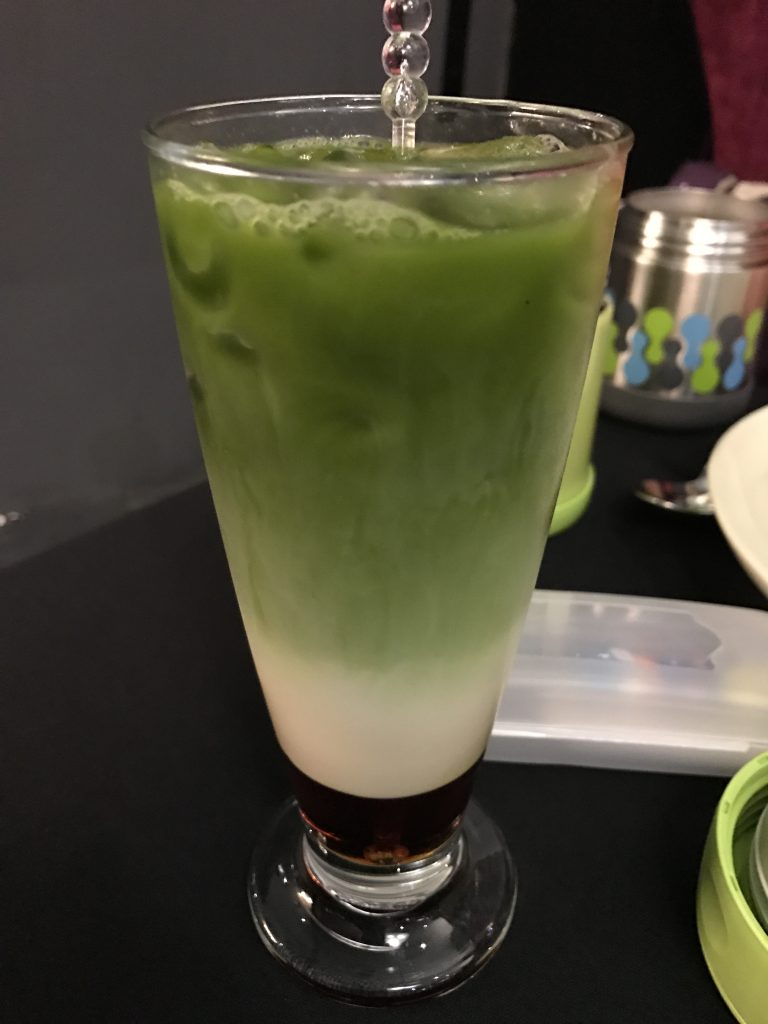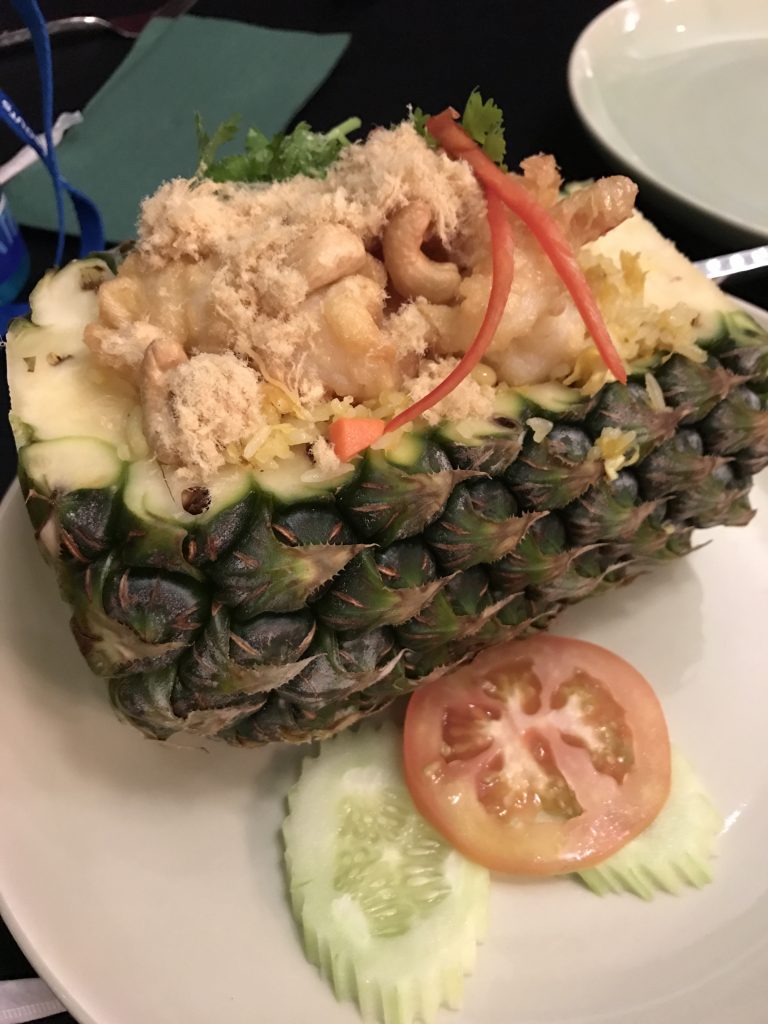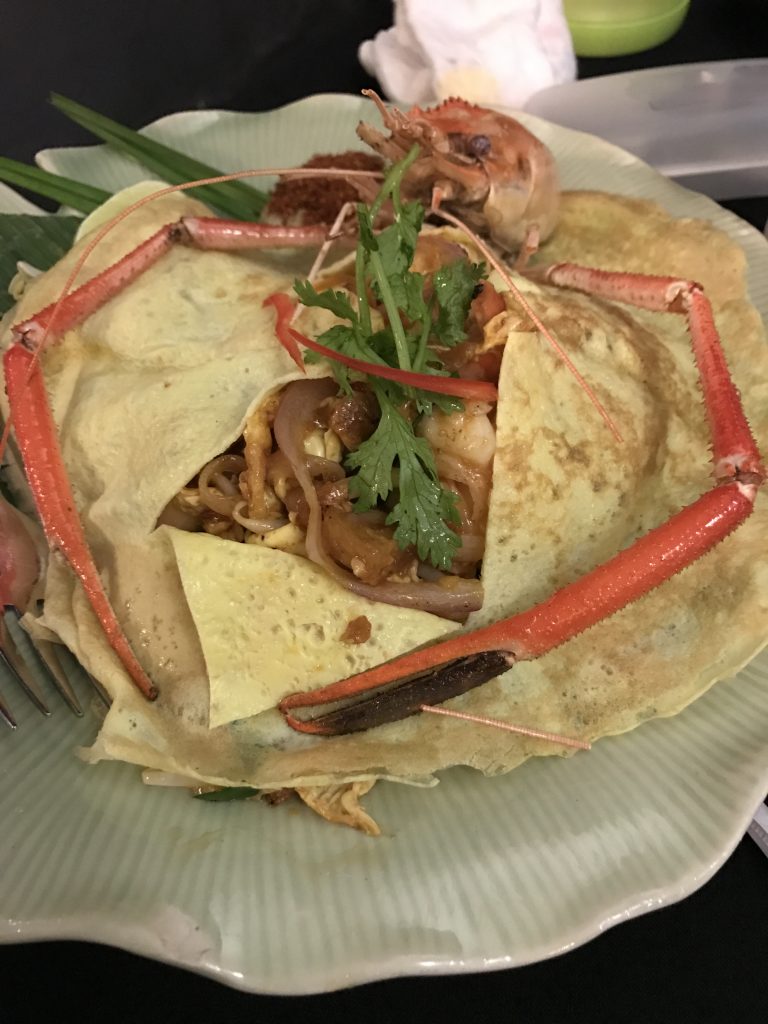 We dropped by the Padini concept store to buy some clothes for myself, having known that this local brand was really having low prices. Ended up spending RM120+ for 2 polo tees, one pair of berms and 5socks, a great deal. We returned to the hotel to pick up our luggage, changed K's diapers and got a Grab, using the free public Wifi. It was a fixed rate of RM65 with RM5 off using promo code excluding tolls.
The silver vehicle that picked us up didn't have enough boot space and the luggage had to go on the front seat which the driver complained about the wheels that were going to puncture his seat cushion. The rest of the journey was pretty much smooth with K falling asleep and myself dozing off. The driver also started chatting to avoid dozing off himself.
We arrived at 3ish and proceeded to check in at the SilkAir counter all the way at the end. It felt a little long for our counter as people were just moving on beside us. After luggage drop, we went through immigrations and took the train to the satellite gate, the train we were initially waiting had some technical fault and couldn't alight the passengers and we had to take another one.
The last hour was spent buying goodies from the stores (local goodies were much more expensive) and having a cheese cake and some drinks at Old Malaya kopitiam before rushing to the gate for boarding.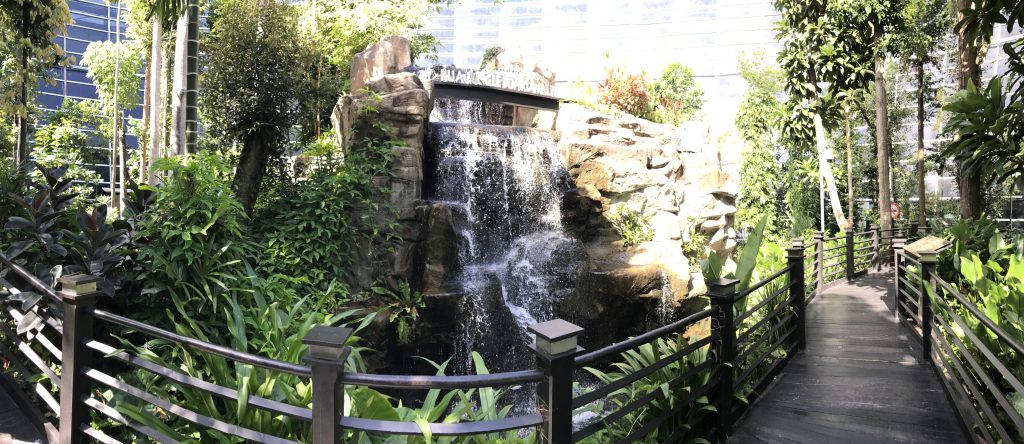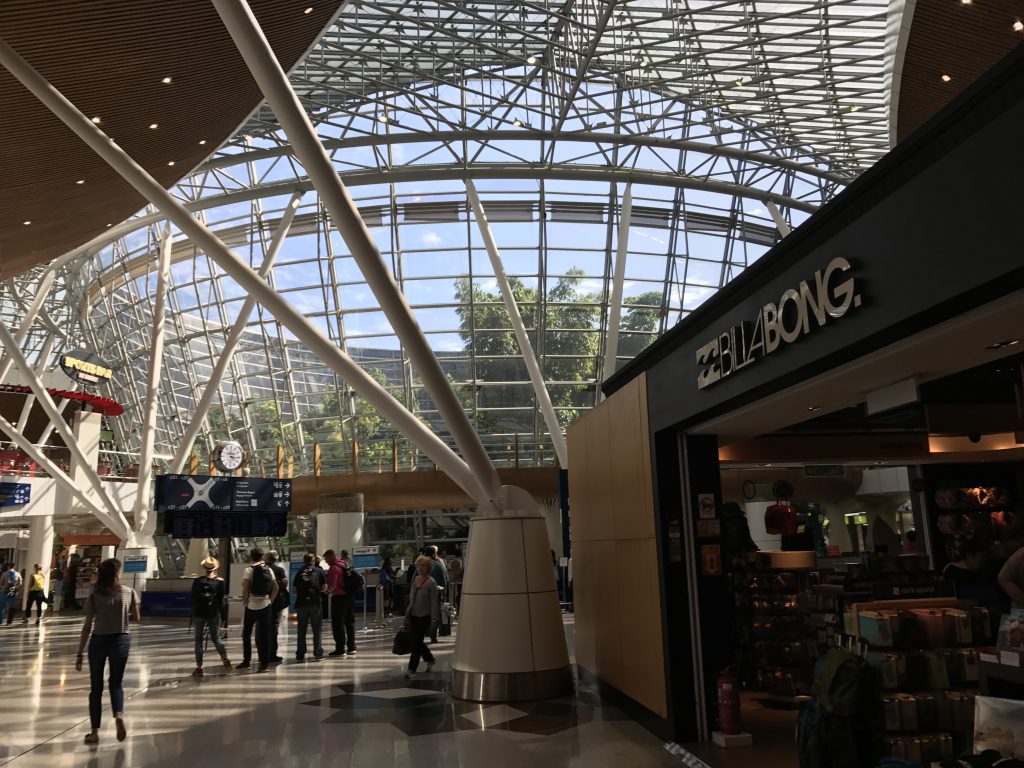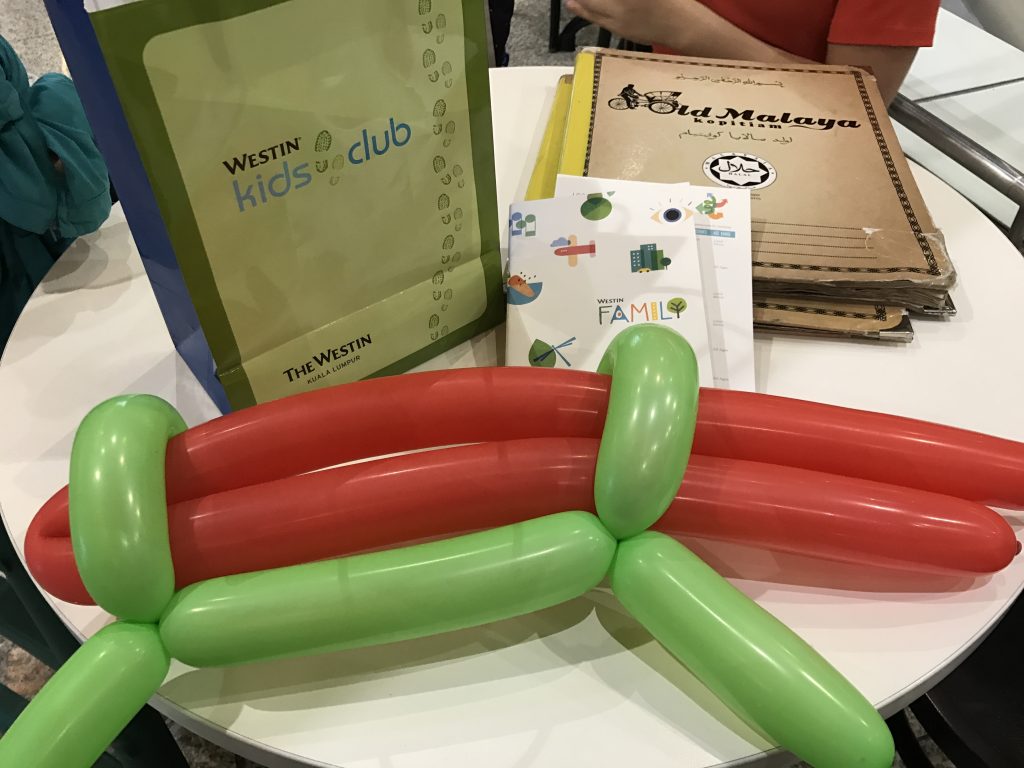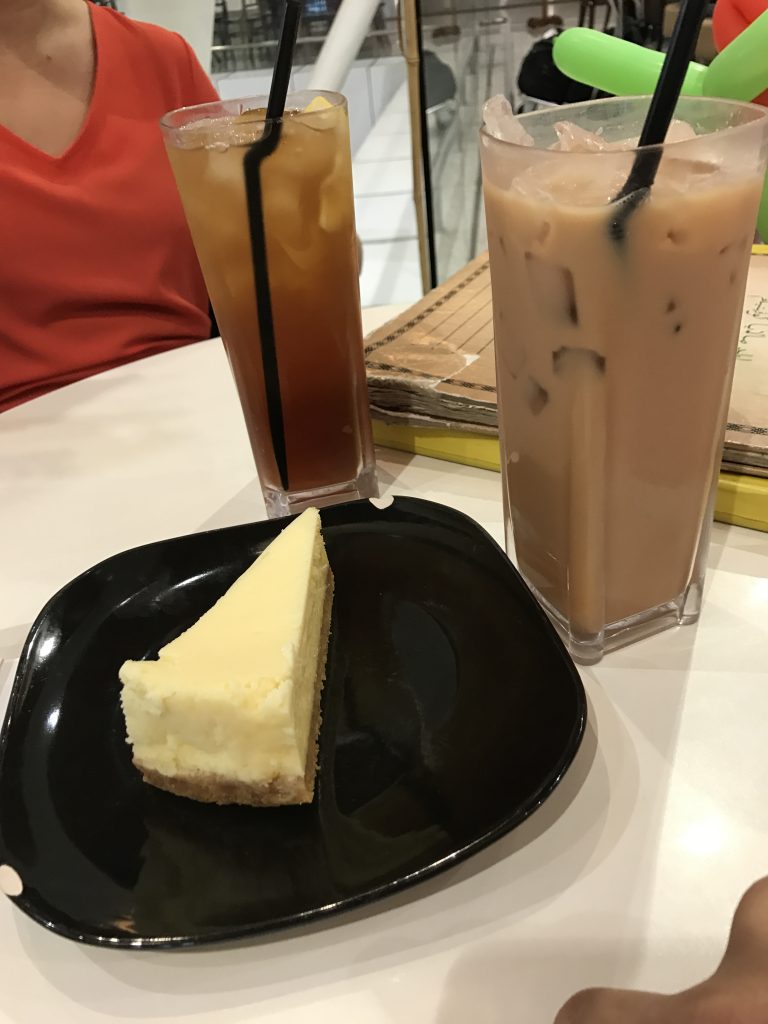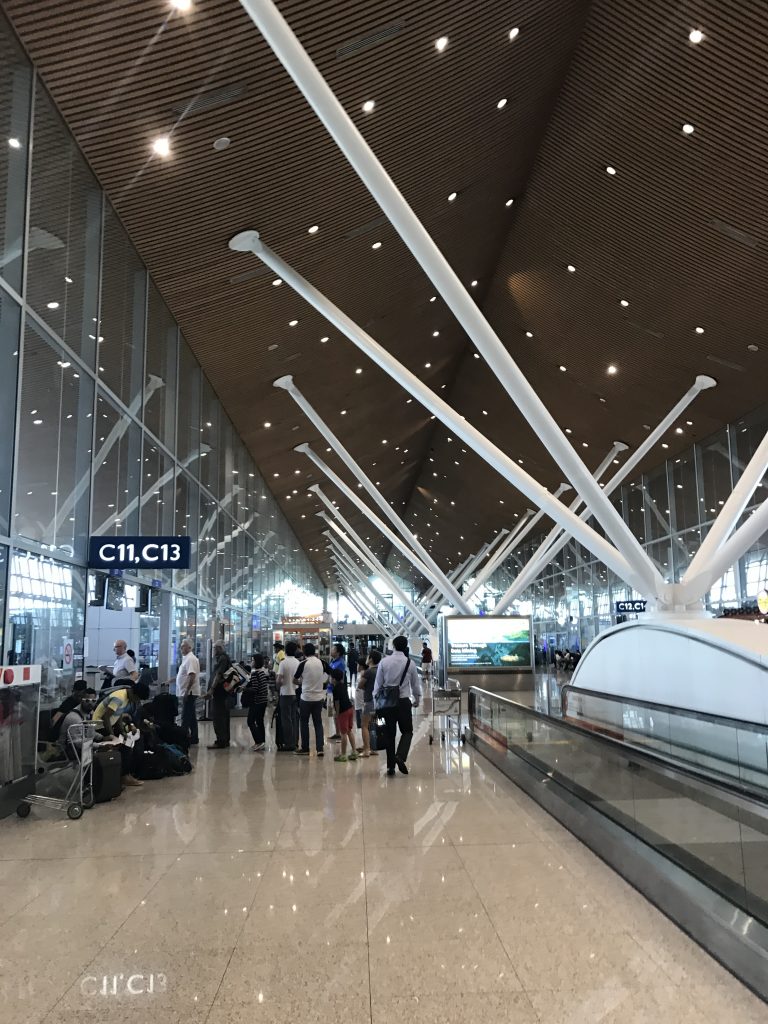 The flight back was supposed to be a quick 45mins, with a rushed drinks service but because there was a backlog of planes trying to land, we hovered in the air for 15mins and queued on the ground for another 10mins before arriving at the gate 30mins late. Mommy then sent us to the wrong belt which we made us think that our luggage was lost and we didn't buy insurance but thankfully we rechecked and it was found at another belt.
This trip was meant to celebrate mommy's birthday and catered mostly for her shopping interest and therefore my babysitting K for most of the trip. The rooms that we stayed were mostly comfortable and other than dealing with K's fussiness, the main objectives of keeping both of them happy were met.