Shopping day started late, everyone overslept and worst was K who only woke up at 930am. But it was ok since that was the only item on our itinerary. I had gone downstairs to the bakery to get some egg tarts and bread and we had these for breakfast before getting ready to visit the malls.
The place where we stayed was just so close to everything else, we strolled towards Harbour City where we visited the last time, nothing much changed except that there wasn't a sale going on now. After depositing one of the bags at the available rental lockers, and short window shopping later, we then moved on to China Hong Kong city, where there was a outlet Esprit outlet store where mommy spent most of the time there. K and me got ourselves comfortable on the seats outside as we watched videos that I had taken and played Pogo, till my battery was not having much power left.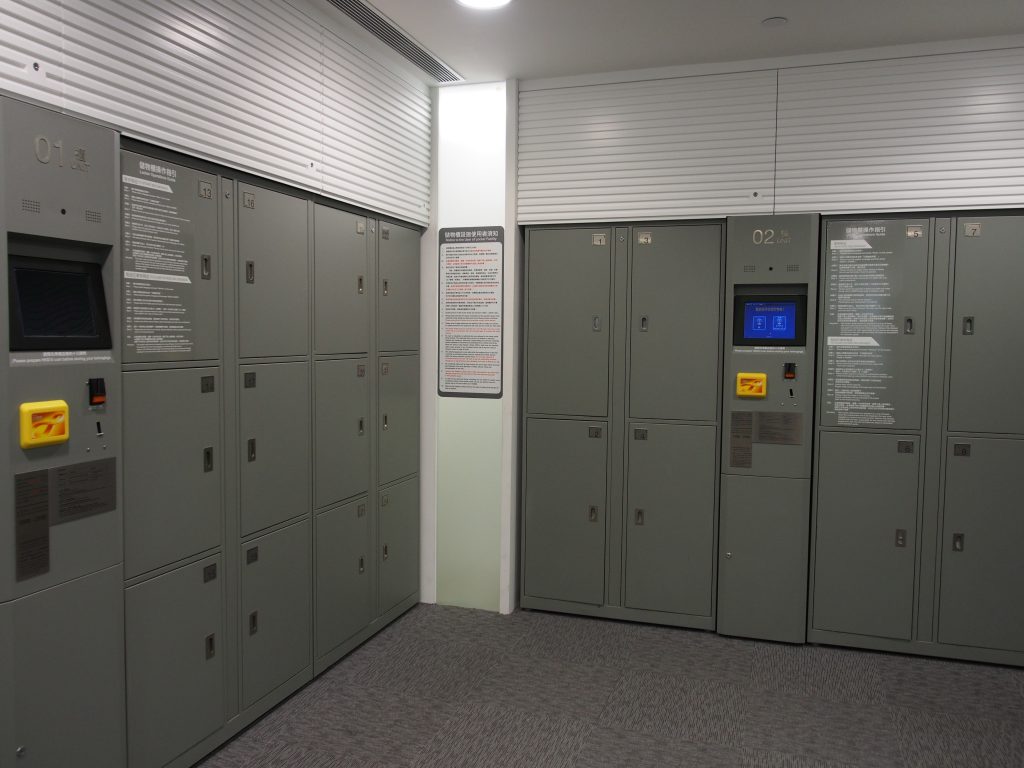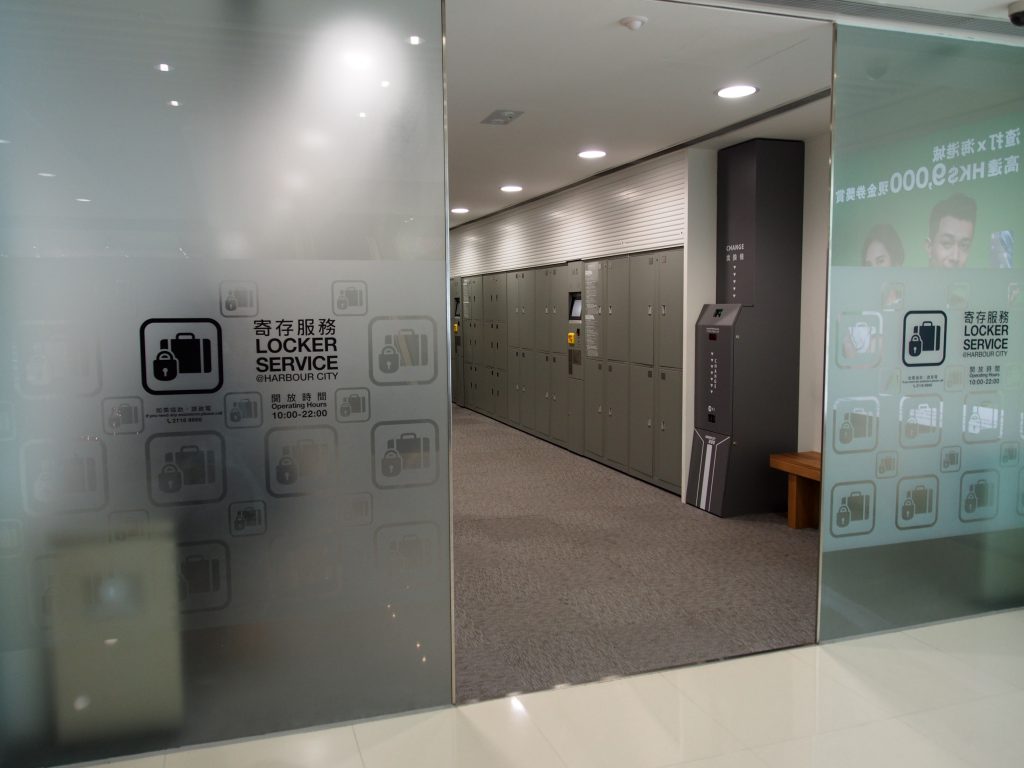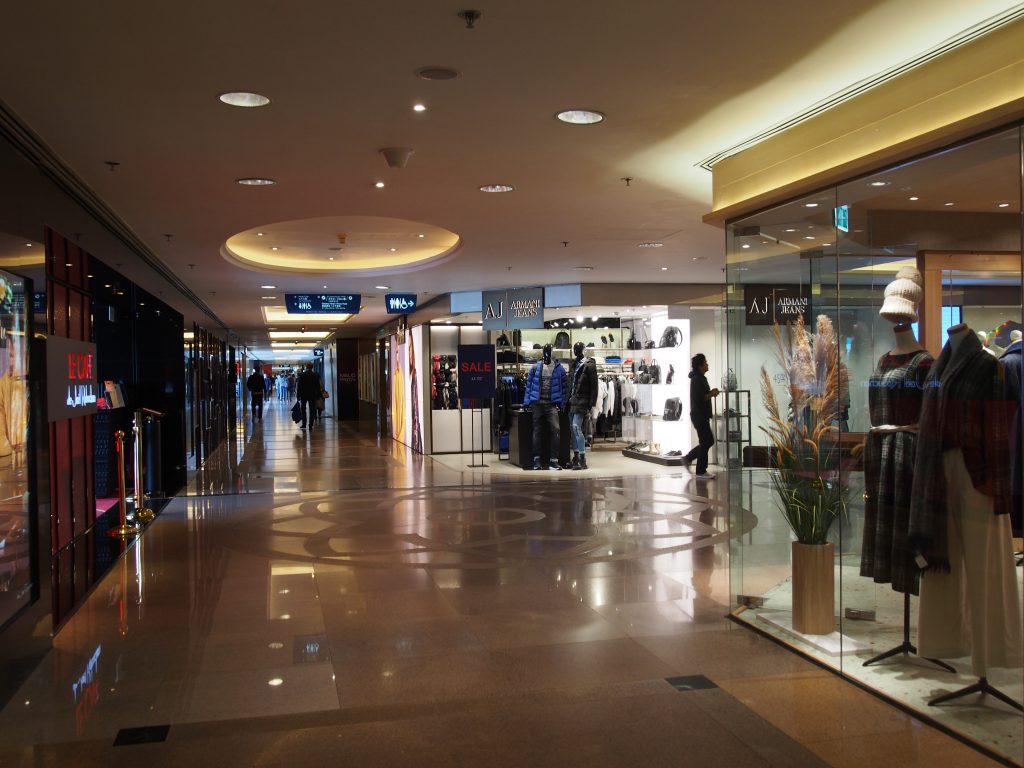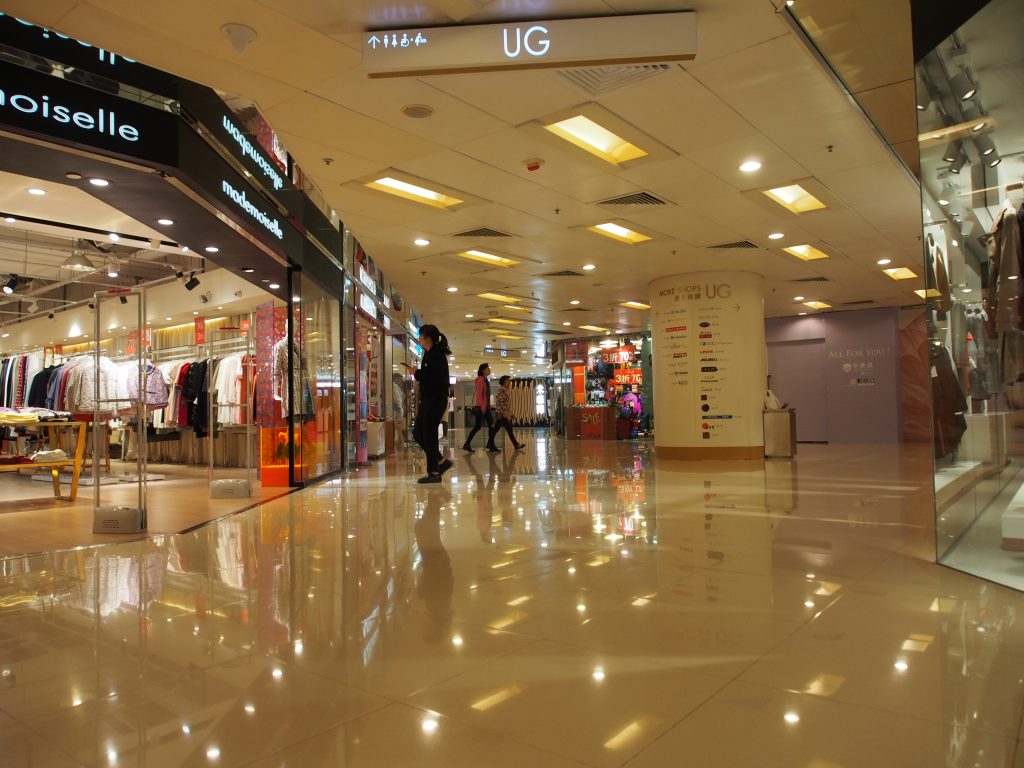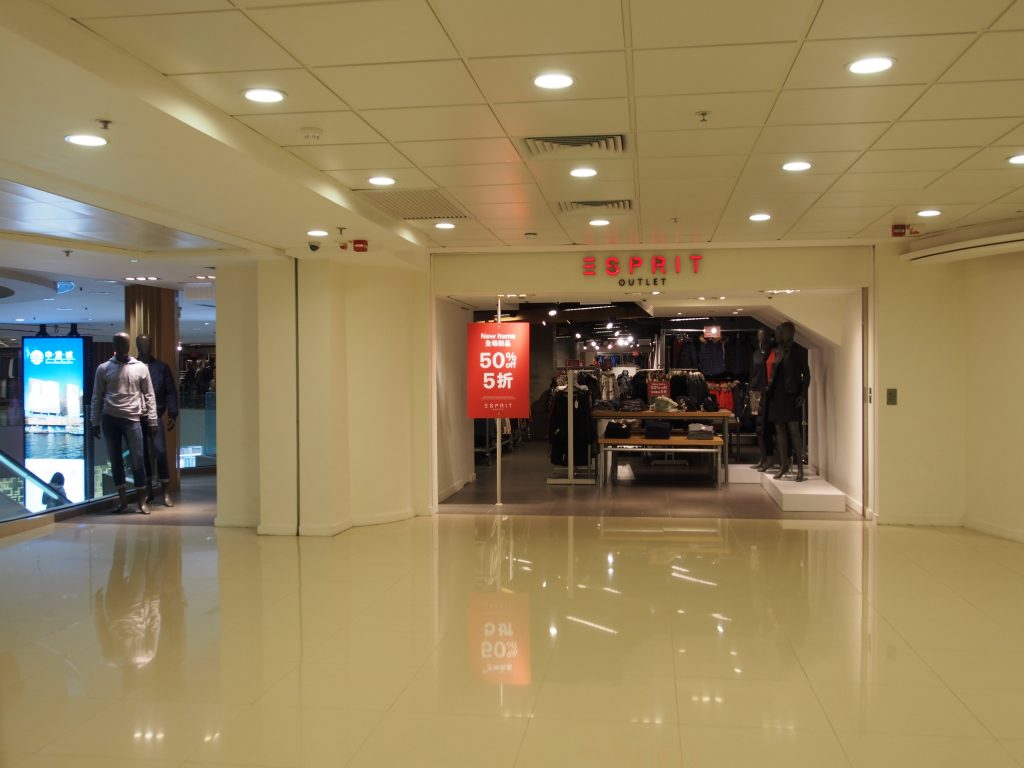 Then it was time for lunch and we went back to retrieve the bag that costed another HKD10 but there was a change machine so it was good. We googled and Yum Cha came out to be one of a recommended restaurant for dim sum. It was near too, and thus we walked 15mins to that location. Along the way, we stopped by iSquare to take a photo with its Xmas deco that had a Lego theme to it and K doing his heart shape pose with the heart shape deco there.
Upon reaching Granville road, we couldn't really find the entrance as it was on the 3rd floor and found it to be part of a hotel called attitude on Granville. The restaurant was beautifully decorated, out of our expectations thinking that it was supposed to be another type of old style Hong Kong dim sum place.
Mommy placed order for 6 items and the buns were really cute to say the least. The Cha Siew bun were in the shape of a pig and the custard bun had eyes. Generally the food was tasting great, just not the traditional taste that we were familiar with dim sum. Probably these were more fusion taste. The bill was quite high too, HKD430..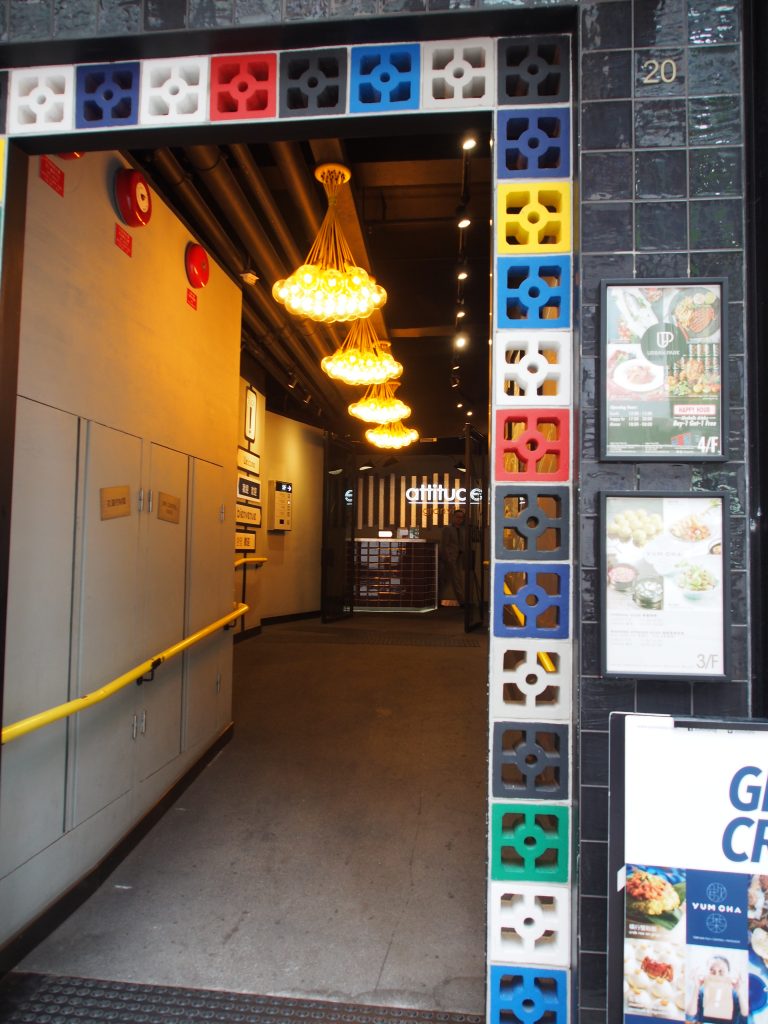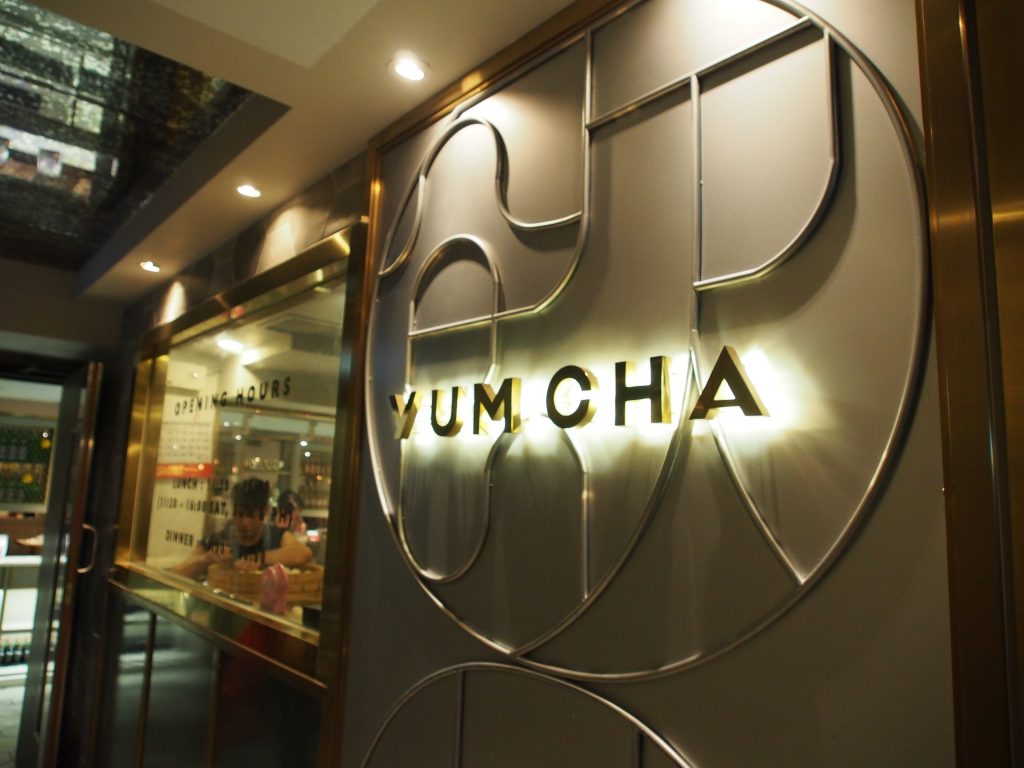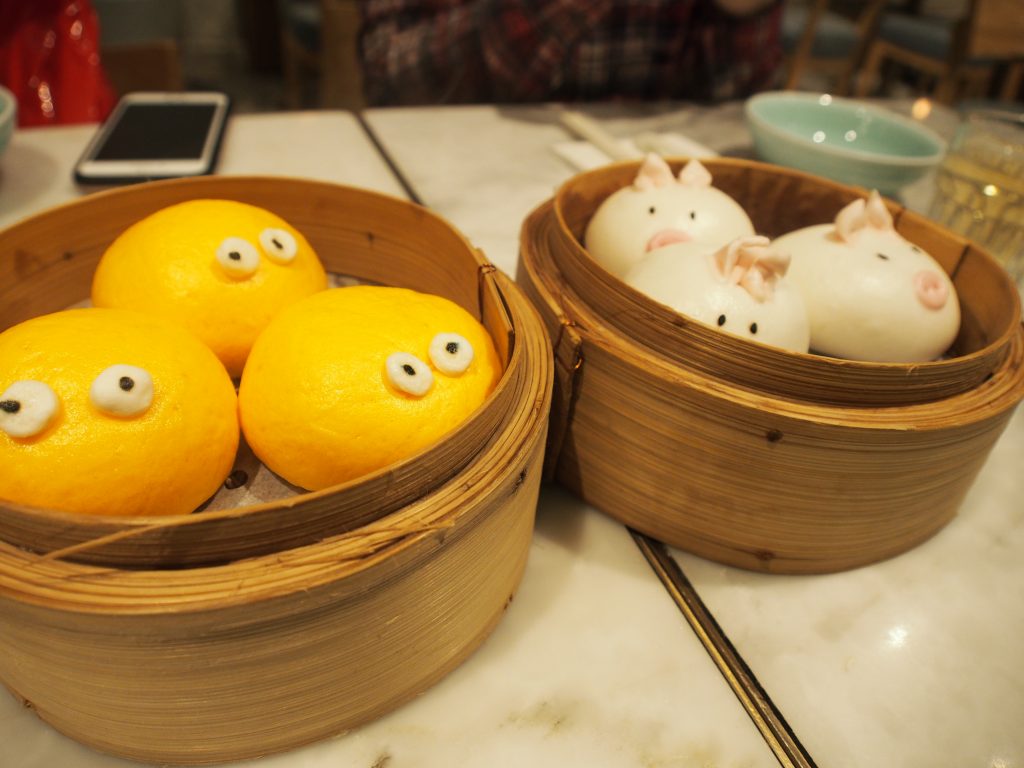 We left for the iSquare to visit the supermarket and mommy also splurged on some cutely designed expensive chocolates to try, by Lucullus.
By the time we returned back to the room it was already past 4. K took a dump and down a packet of milk before 2 storybooks and was knocked out 5mins on the bed. The parents also rested the time K was sleeping.
Before we knew it, it was already 630pm and while I had initially proposed to visit a certain Sino Center (retro stuff could be found there according to some forums) to see if we could buy cheap DVDs of Disney cartoons, we felt too lazy to go that far and settled for visiting HMV back at iSquare again. Took a short walk back to iSquare (in fact it was much shorter on land than taking the underground route), and went up one floor, after taking some photos at the Xmas display now lighted up.
HMV was a huge store with lots of selection, guessed it was one of the few surviving ones left as online digital world killing retail all over. There was a couple of selections of Disney films and we got Frozen for HKD140 something. It wasn't cheap but at least we could watch it in the apartment. Later, on the return, we bought some snack food of fish balls and egg pastries for dinner, as we didn't feel too hungry for a proper meal.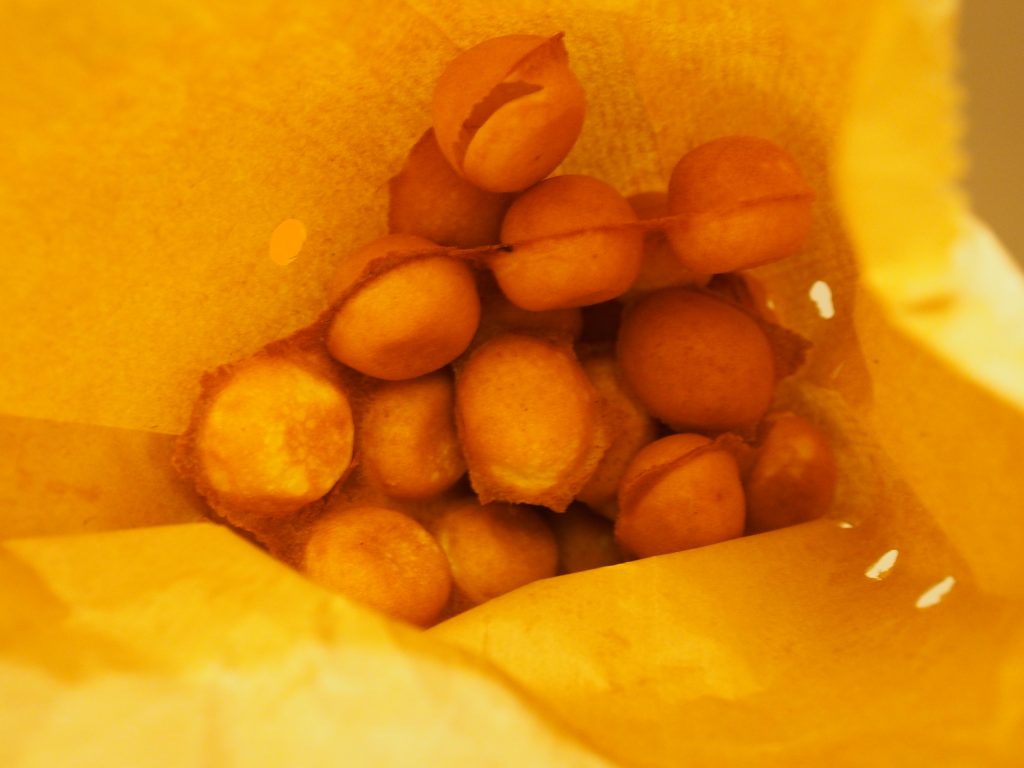 Back at the apartment, we tried to used the DVD player and couldn't turn it on. Got the hotel staff and assist and he managed to turn it on after changing the batteries on the remote. Thankfully this worked if not it would have been a waste for the DVD purchase.
The night was spend in front of the TV, getting K associated with the characters since he liked the song. The usual routine of clean up and story books and bedtime follow after, seemed like a short night but still late getting into bed.