Set the alarm to start the day early but overslept. Discipline wasn't a priority, after all it was supposed to be a chill out getaway without an itinerary. Went to the 18th floor Club room lounge for our breakfast and saw that there were some dress code requesting no shorts and slippers. I was in chinos and we just tried our luck. There was 2 Japanese men already in the small area having their breakfast but no hotel waiter in sight. A small breakfast buffet was laid out and not much of a variety but there was a city view consisting of the twin towers and the Menara tower in view. Left soon after since we were already running "late".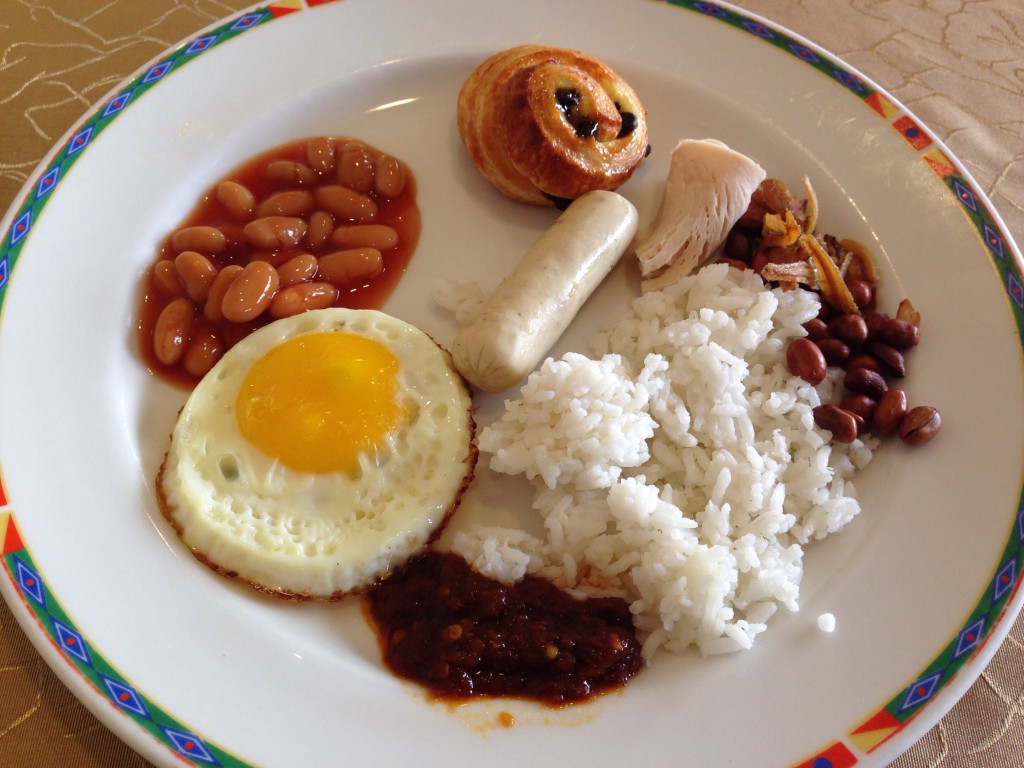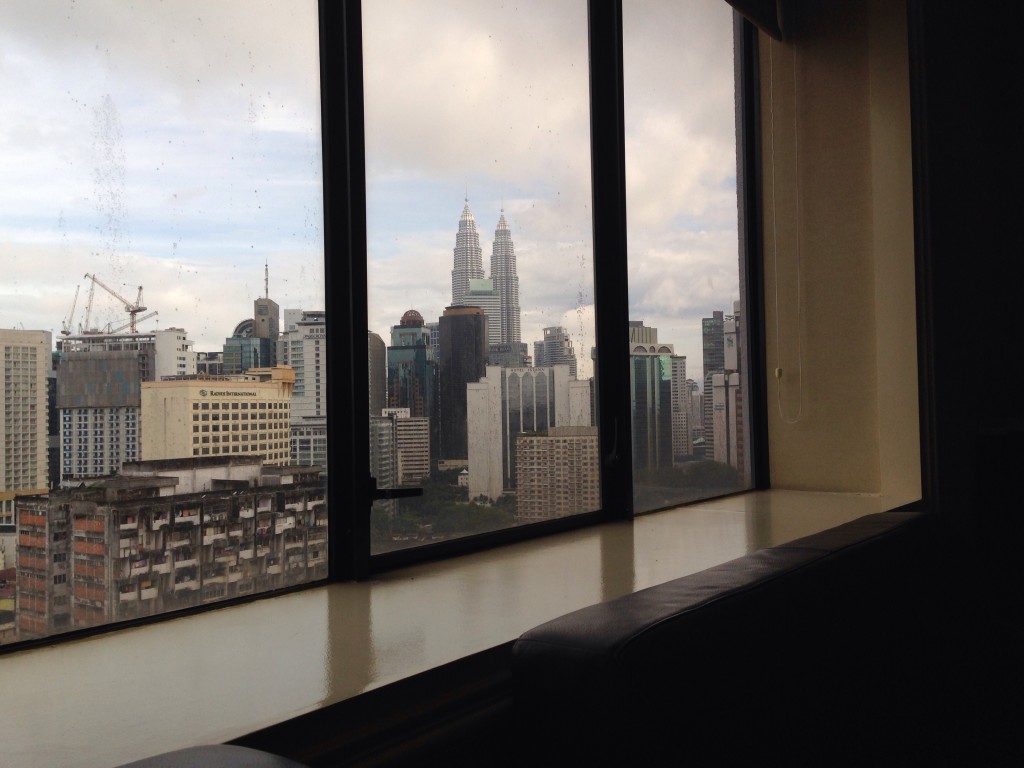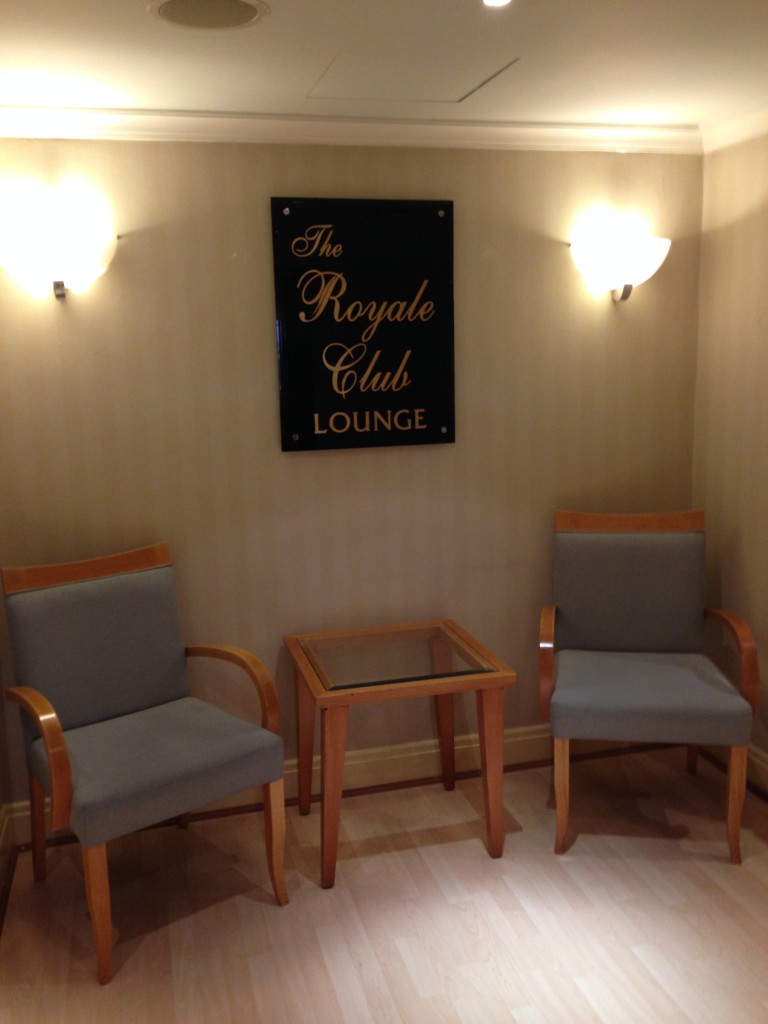 First stop today was Petronas twin tower visit. Walk to Pavilion mall and took the connecting bridge to the KLCC – a 15 mins walk in a sheltered air-conditioned walkway. From KLCC, you could see the twin towers clearly and a good photo opportunity. Continued walking under shelter to the KLCC shopping mall. The entrance of the mall led out to a nice little park and a place to strain your neck looking up at the towers. We went back to the concierge to ask for the directions to the ticketing counter for a visit to the top. It wasn't really obvious and was located at a level below first floor, at a corner. Once below, a left turn led us to the ticketing counter where we lined up according to the curvy line drawn on the floor. A volunteer girl approached us for some details before the counter and informed that the morning tickets were fully sold out and the next available was 3pm. We didn't planned for that and thus gave up and proceeded to next location. Having visited Taipei 101, Empire State Building and Top of Africa in Joburg, this came as a slight disappointment and a lesson learnt that we should book ahead if we wanted to visit the Twin Towers the next time.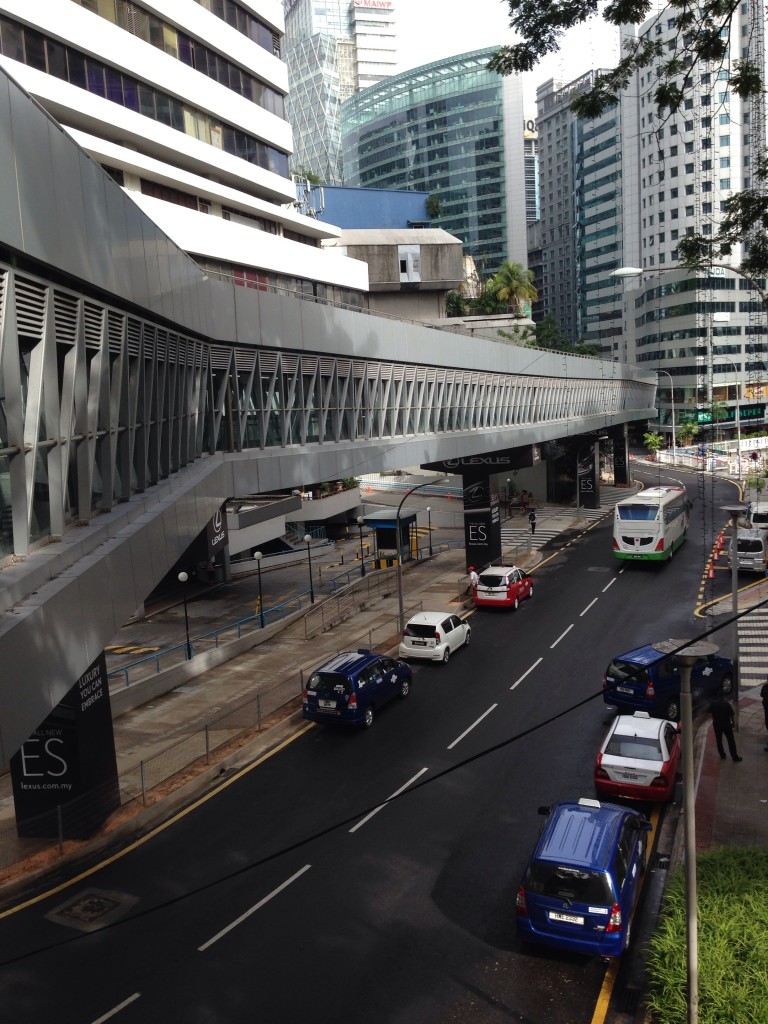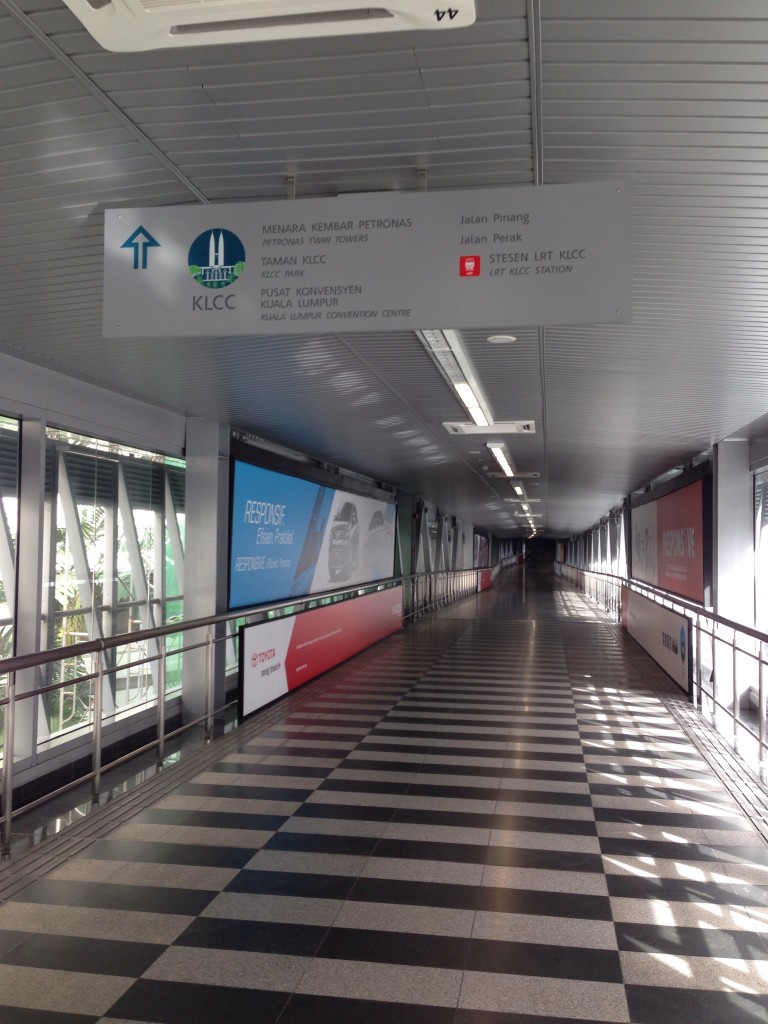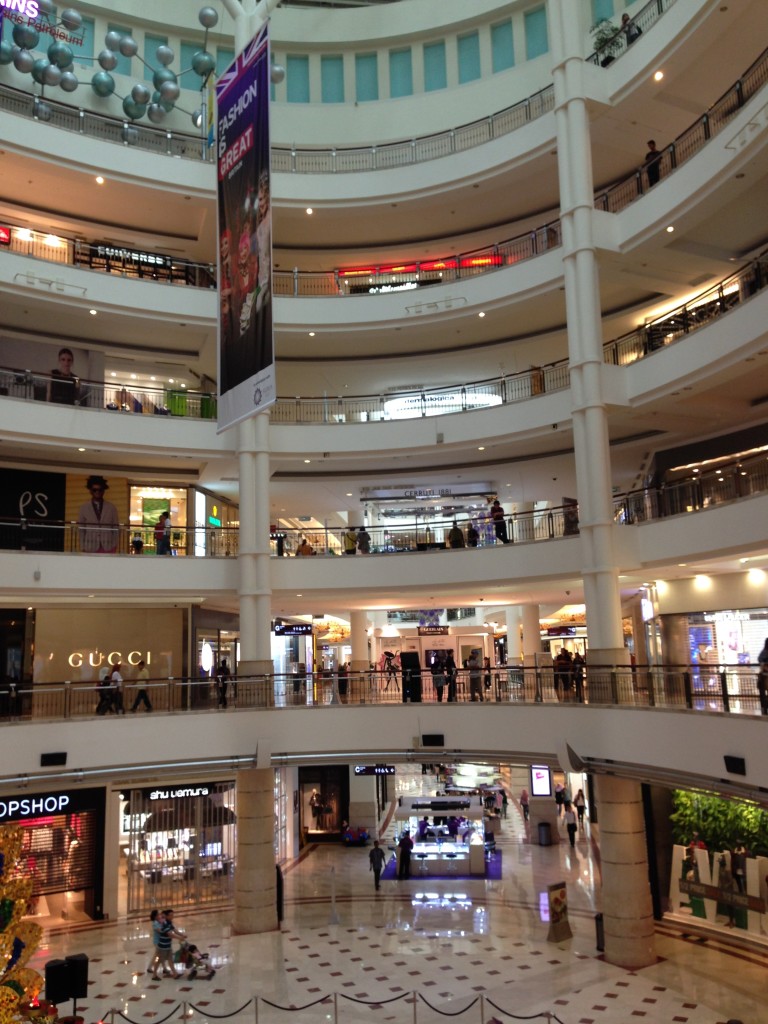 Walked back the same way looking for the LRT as we wanted to visit Berjaya Times Square and it was really far to walk all the way there. Followed the signage and got to Raja Chulan LRT. Tried to buy the tickets on the automated machine and took a while to figure where we were and where we were going. A token per pax was dispensed for about 2.40 Ringgit for 2 persons for 2 stops. Went to the platform and a whole later, the train arrived.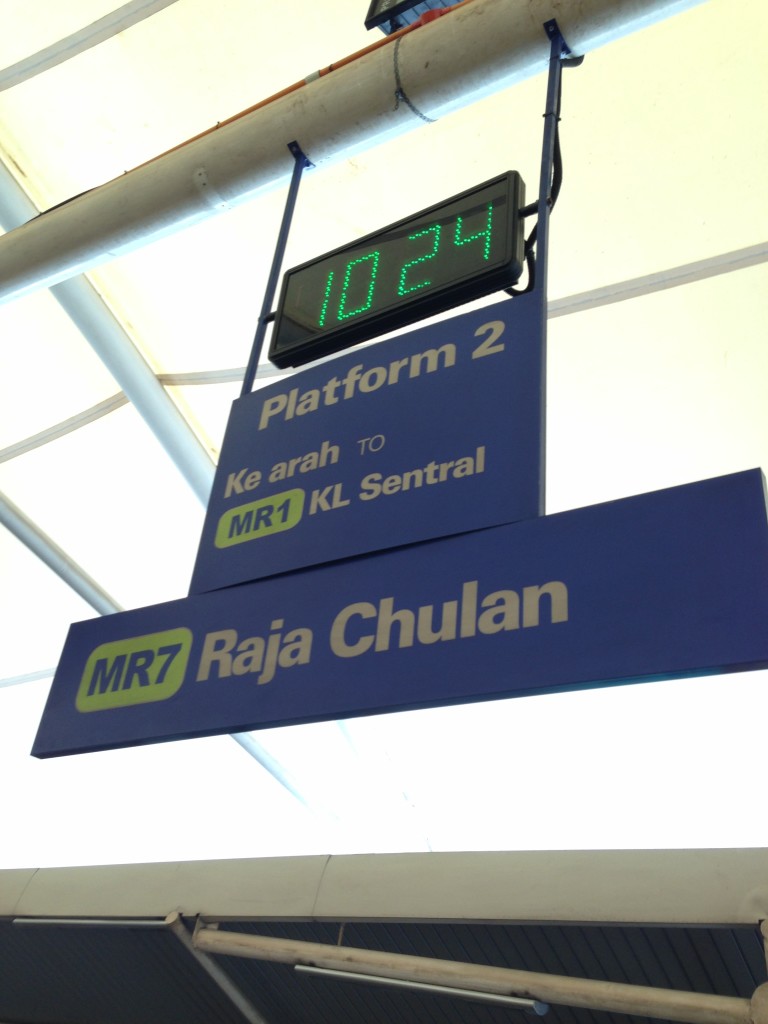 Got off at Imbi station where the shopping mall was and went in for shopping. Things here were cheaper than the mega malls but this was in place of quality. Before taking on this mall, got ourselves a Boost energizer fruit juice and some donuts from Krispy Kreme. There were many floors of stores and we were merely browsing quickly. There were some areas where there were themes such as a Taipei shopping street and a 1st Avenue Street. Things of interest were handphone covers as there were a variety of stores that sold a variety covers. There were many clothing but were not really of our taste, in that aspect Bangkok would make a better shopping place. Before departing for lunch, we bought a taro flavoured soy milk with  red beans – liked the tasty beans.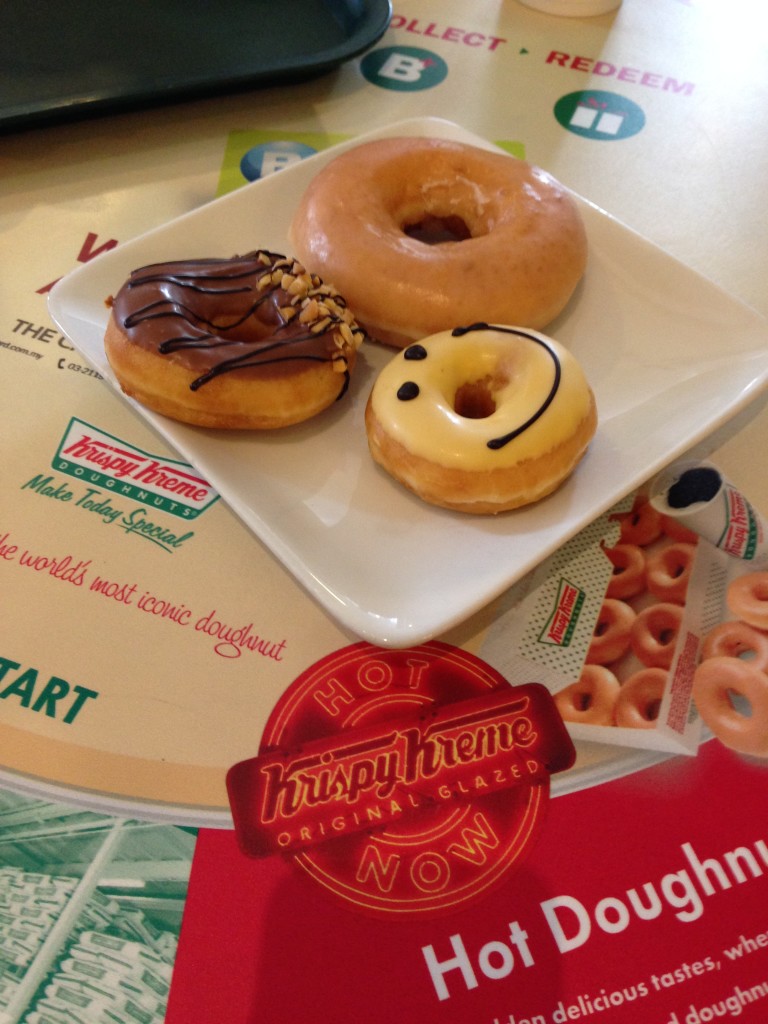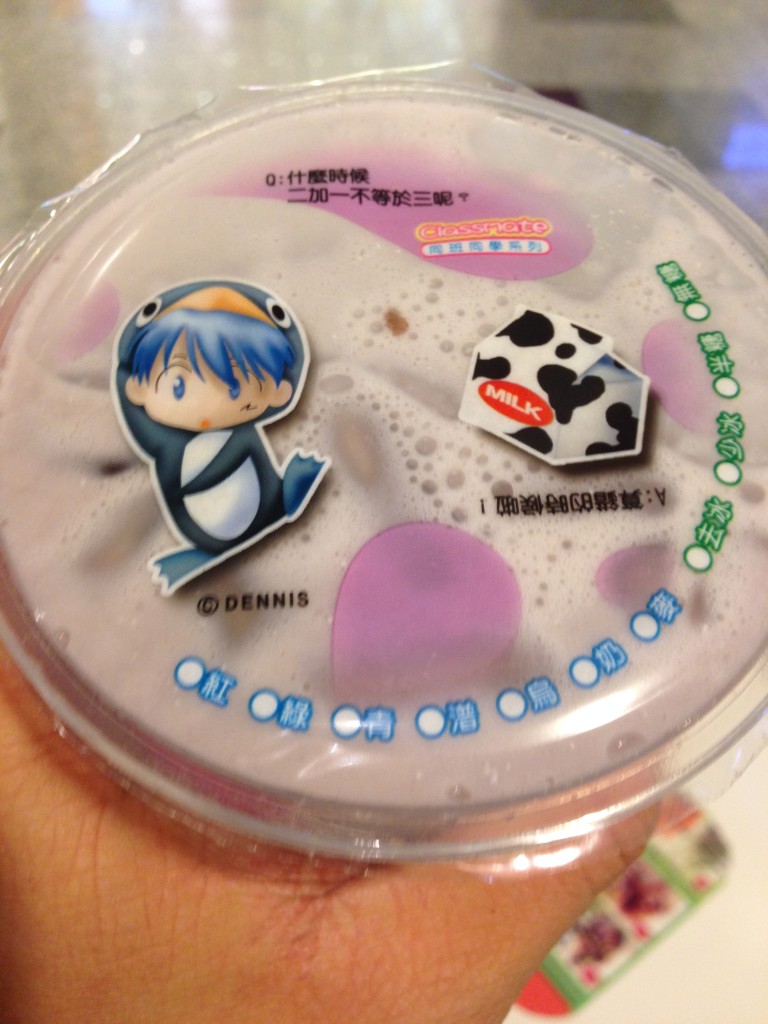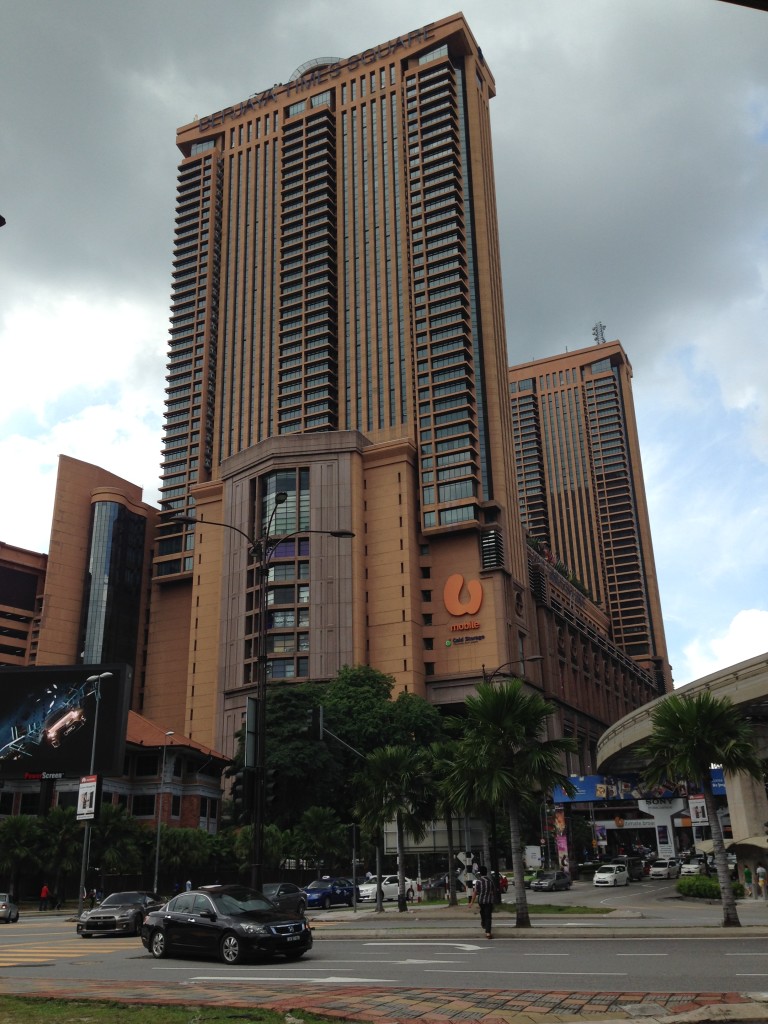 Our restaurant of choice was Oversea restaurant as we were yearning for the famous Char Siew. After we sat down and served the cold dish slices of soya sauce chicken, we were informed that the Char Siew was sold out already! Opened at 1145am and at a quarter over 1pm, it was sold out. No choice, we ordered some dishes and made a reservation for lunch the next day, and also to packet some Char Siew and roast pork home. After lunch, proceeded to Sungei Wang for more shopping.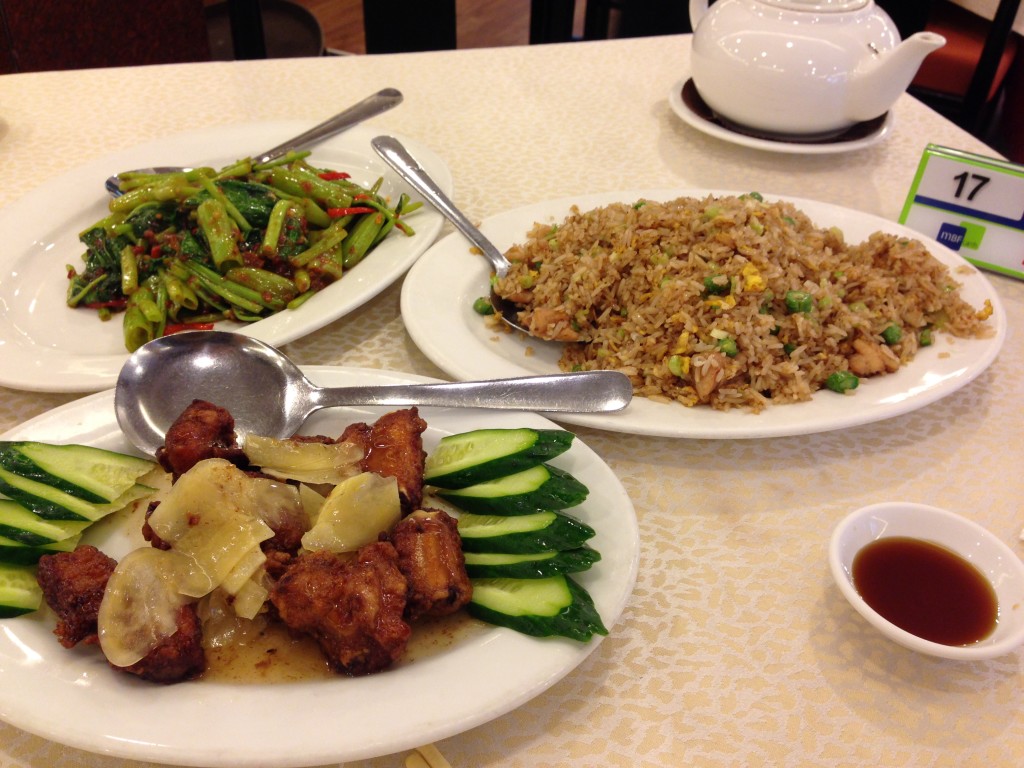 Sungei Wang had many floors of shops too and linked with BB plaza, it was also quite a feat if you want to see everything. The difference was that the shops here were more compact that those in Times Square and there were a chaotic bunch of people moving around. We got tired and went to the ground floor where we saw an interesting cafe selling bear palm printed burgers and we can't resist and ordered one to try. It was pretty tasty and the store was decorated with an interesting pictorial story telling. After this, we walked around the ground floor shops but couldn't find anything of interest and left.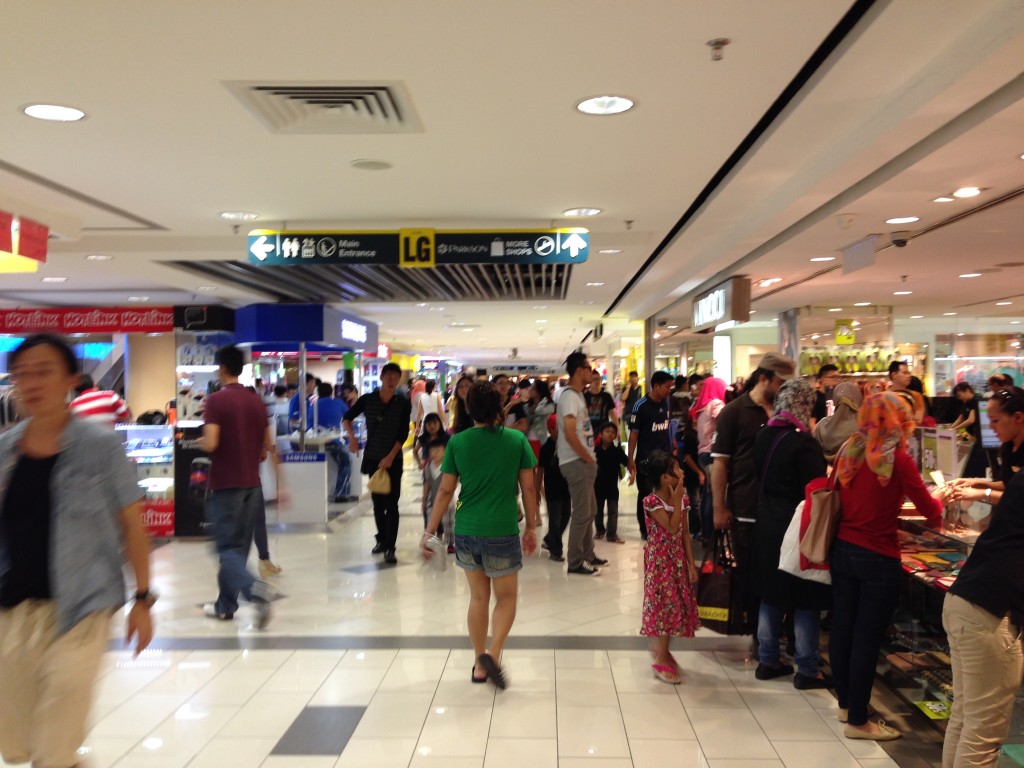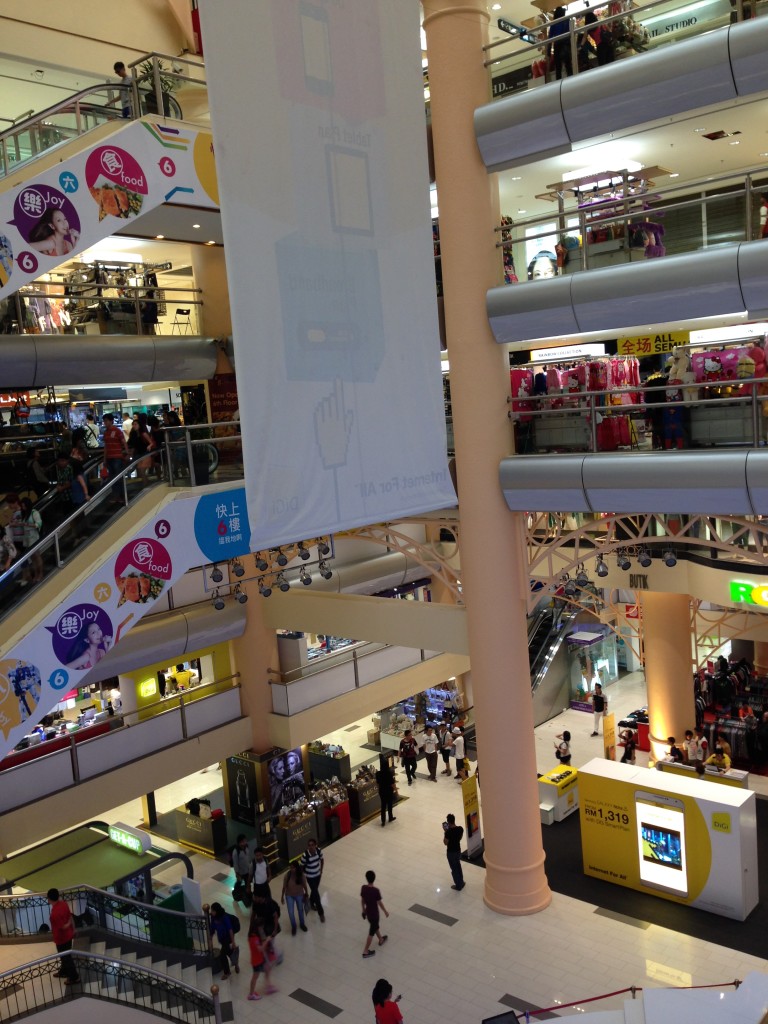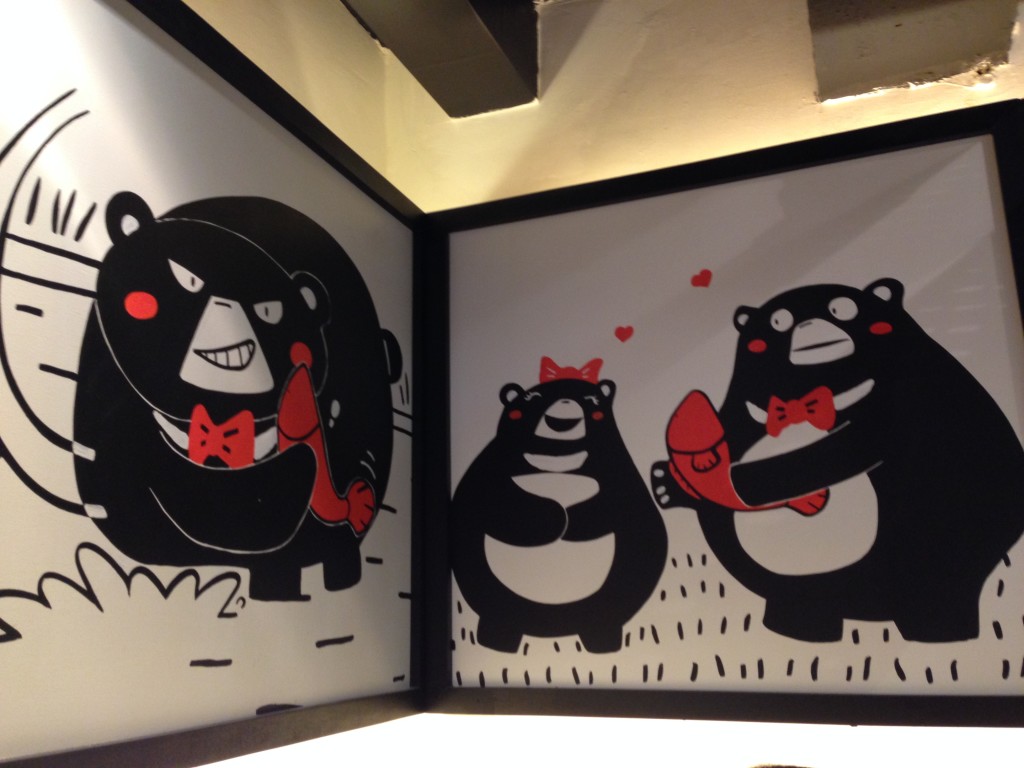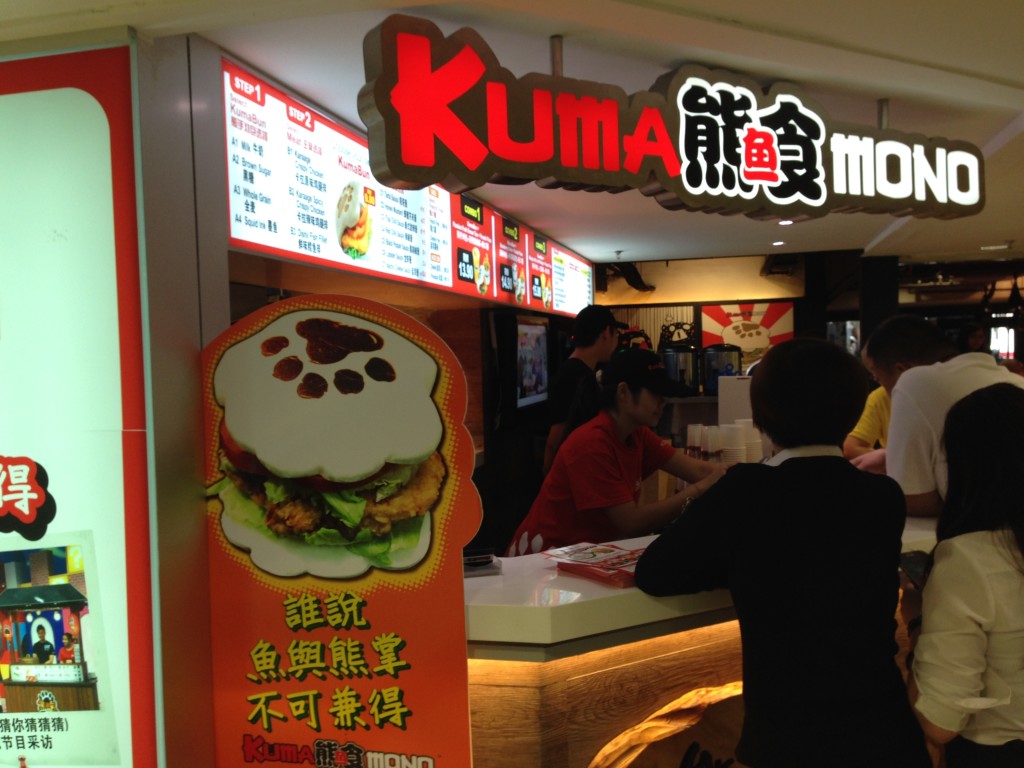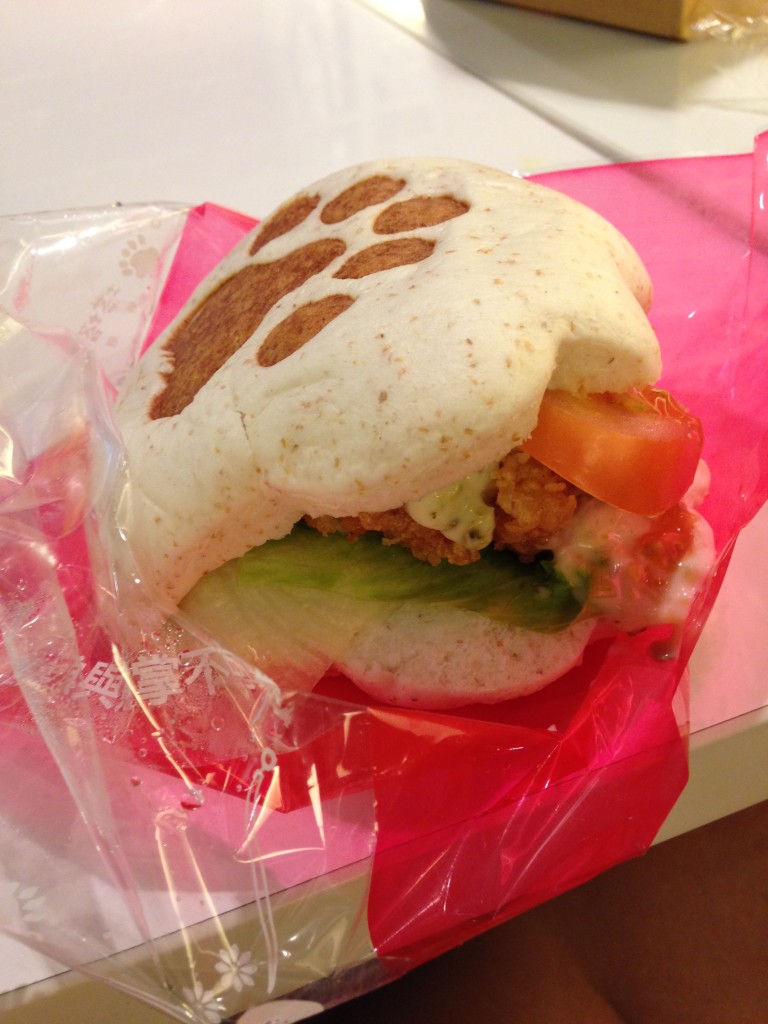 As we walked towards Pavilion, we visited another mall en-route called Fahrenheit 88 since we had some time and wasn't that hungry for dinner yet. Went to the basement and bought some cheap tees. Shop around the upper levels and saw that there was a table soccer competition going on with many representatives from various countries there. Didn't spend much time looking at them as my wife thinks that there was a weird odour around the playing space. Proceeded to the top level where there was an anime theme deco of the place. There we bought some interesting tees too. It was an unexpected place to have purchase clothes but it was satisfying though. As we were about to leave for Pavilion, we found ourselves stuck as rain started to pour and we only had a small umbrella. Tried waiting out the rain while sitting at one of the benches in which I fell asleep due to tiredness and woke up some 15mins later. Still raining. So we braved the rain to get across the street, with wet shoes and crossing the roads with light against our favour but together with the crowd, we got to a crowded entrance where many were waiting out the rain.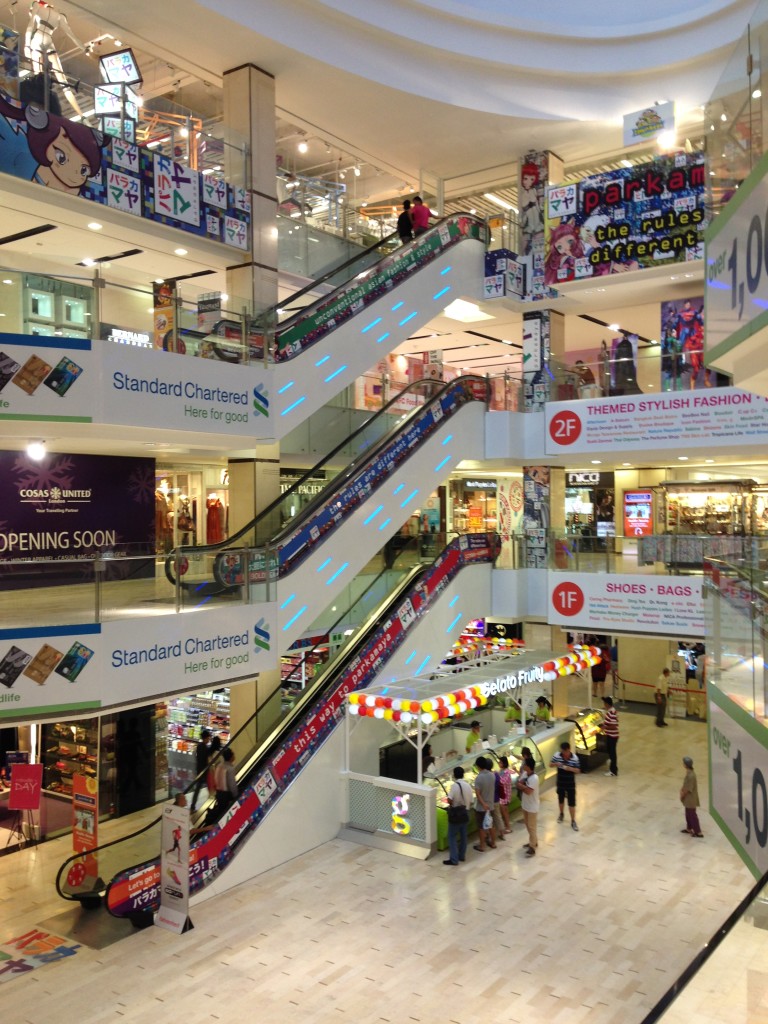 Proceeded to the basement where Madam Kwan's restaurant was located and waited behind a queue. Wasn't too long and we were seated by an old lady whom I suspected having the same name as the restaurant but didn't further verify. The food was mostly popular Malaysian street food but at inflated prices. Ordered a bowl of curry noodles and my wife ordered dumpling soup and otah. The curry noodles was too spicy for me though the other 2 dishes was delicious. I was in the opinion that it wasn't worth that much as I could have paid the same price for better choices in some other restaurant such as oversea restaurant. Went over to the DVD shop to browse and bought some cheap DVDs. As we left, stores were already beginning to pack and we realized it was almost 10ish.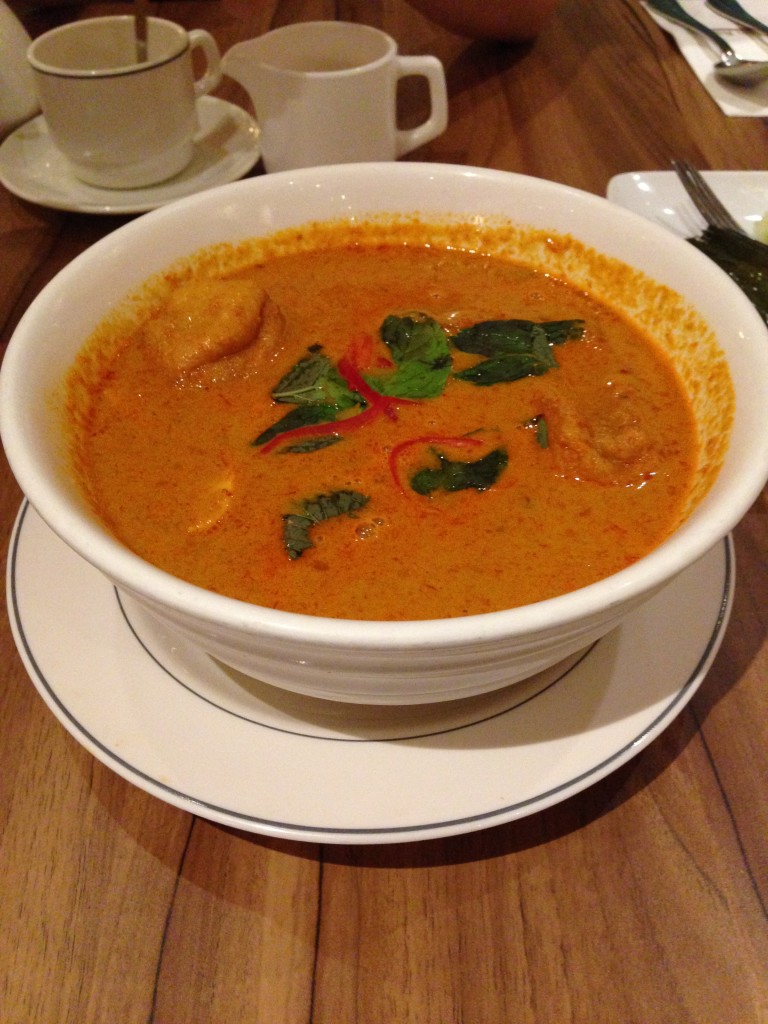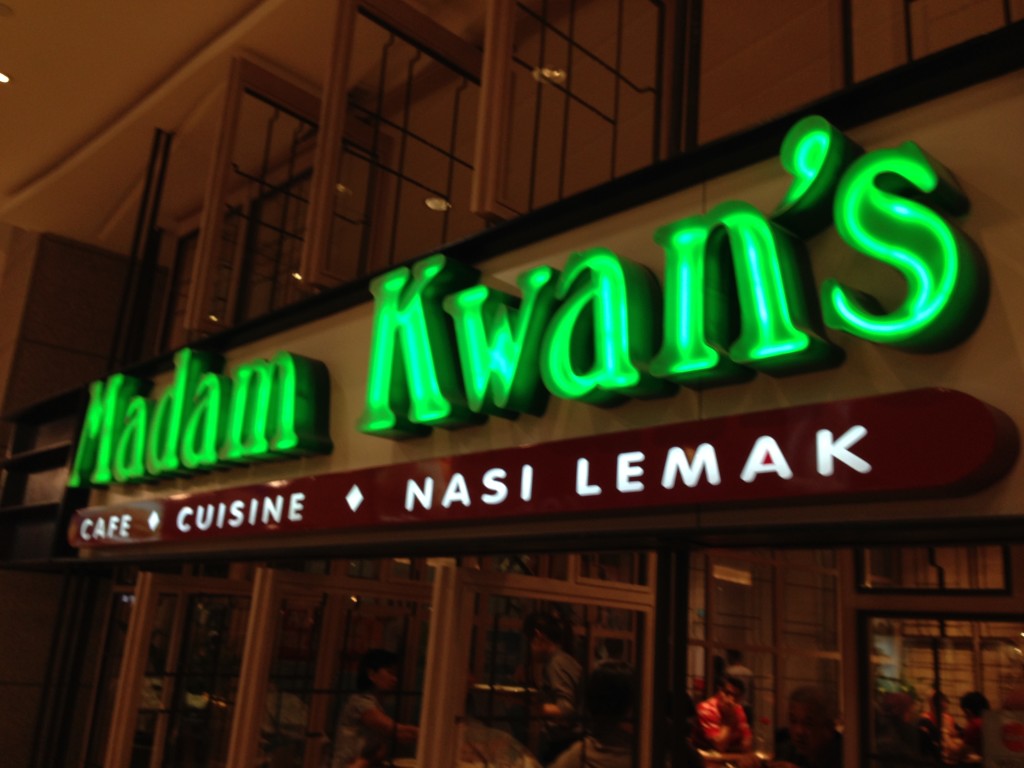 Walked back to our hotel along the busy Jalan Bukit Bintang where there were jammed road of cars and many massage parlour touts and provocatively dressed ladies along the street, seemingly trying to get some business going. We went into a shop selling some local food products to buy home and a few steps away, we were back in the hotel. A really long day out and pretty soon we hit the sack.