The morning started about the same, we had started packing the night before and thus left with a bit more to pack in the day. Mommy went off to breakfast first while I stayed in bed with K as he snoozed to 9ish. I had to wake him up but he was quick to cooperate and soon we were on our way to breakfast.
I was able to get some other food for breakfast since there were some that I didn't try the day before. Nonetheless it was filling enough and we returned to the room to check out.
It wasn't a smooth morning to say the least but something I wouldn't want to jot down as I would rather forget the incident. Our first destination was to get some stuff that the in laws was searching for, the driver brought us to the wholesale store. After a couple of visits later, we went to the Ruyi Sunny cake store which had the number 1 Sun Cake (太阳饼) for the 4th year. It was an interesting store whereby there was introduction by the staff followed by sampling. Kids had a box of toys that they entertained themselves throughout at a smaller table. We bought so much that these were packed in boxes to be checked in as it was physically not possible to lug them in the luggage.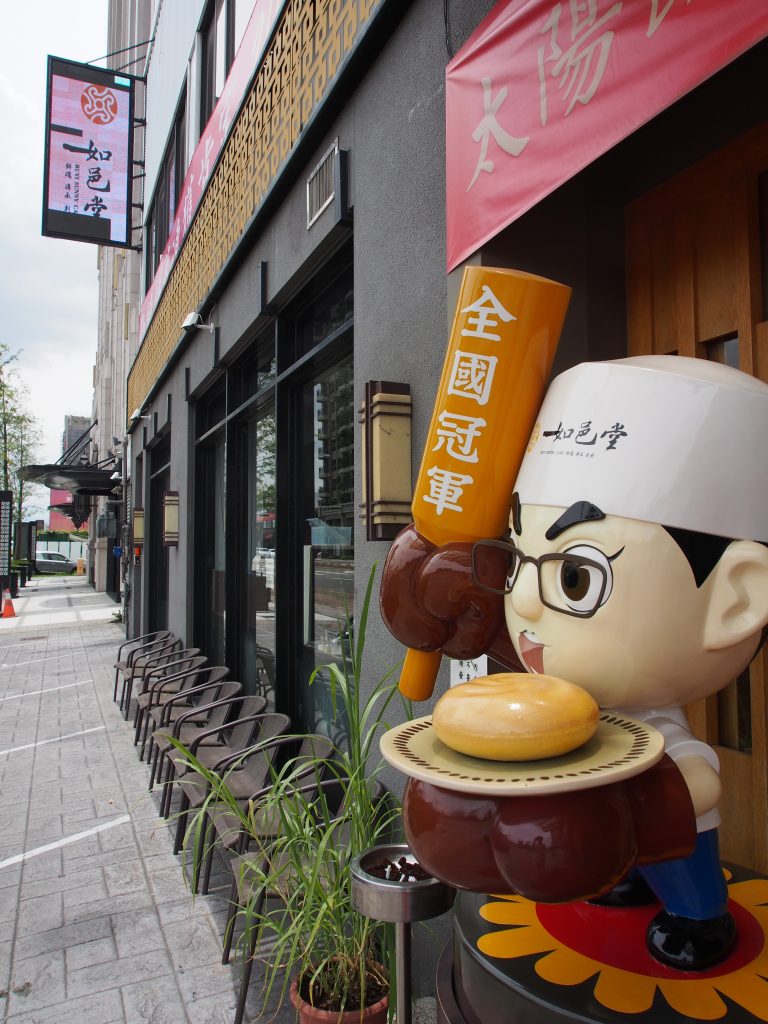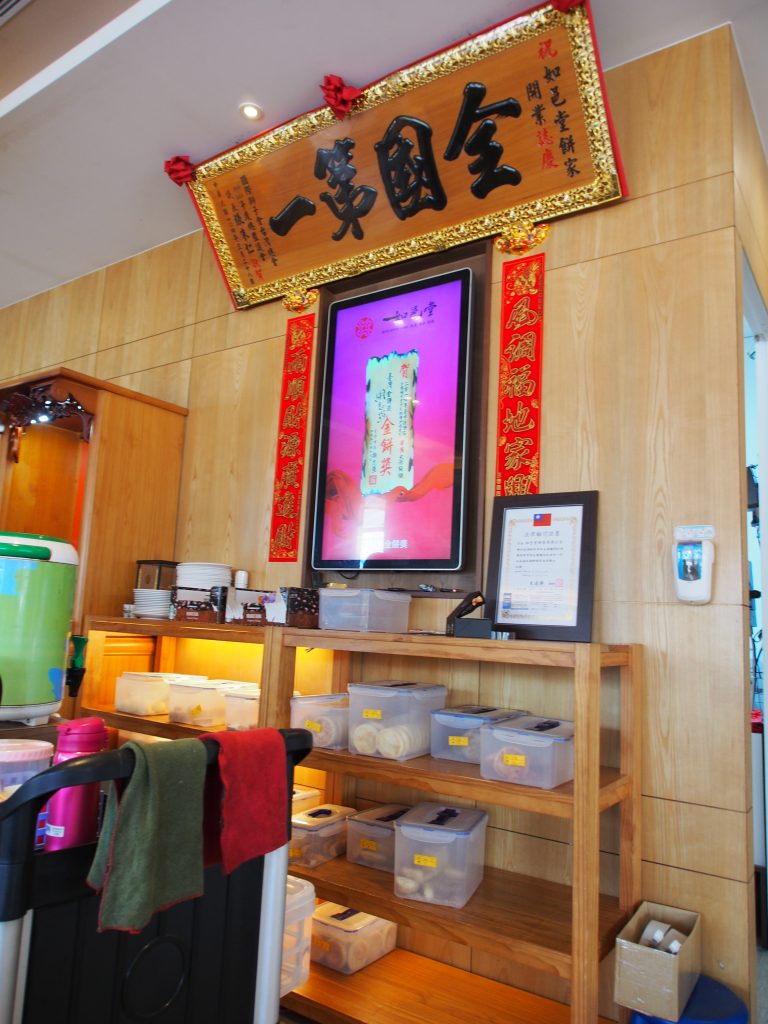 After that, we were driven to Sheng Sing Train Station. Spent some time watching a street performer spinning tops, with different ways of doing it. The highlight was spinning a super big one which was quite impressive given his age. K got 2 souvenir tops in exchange for some cash donations.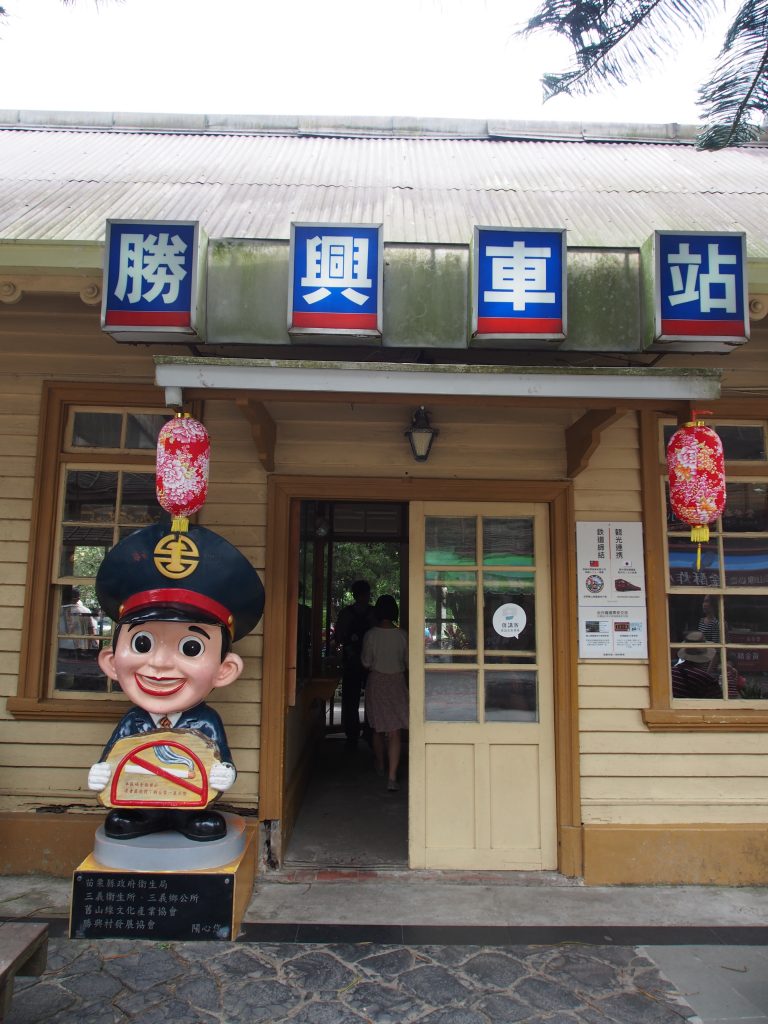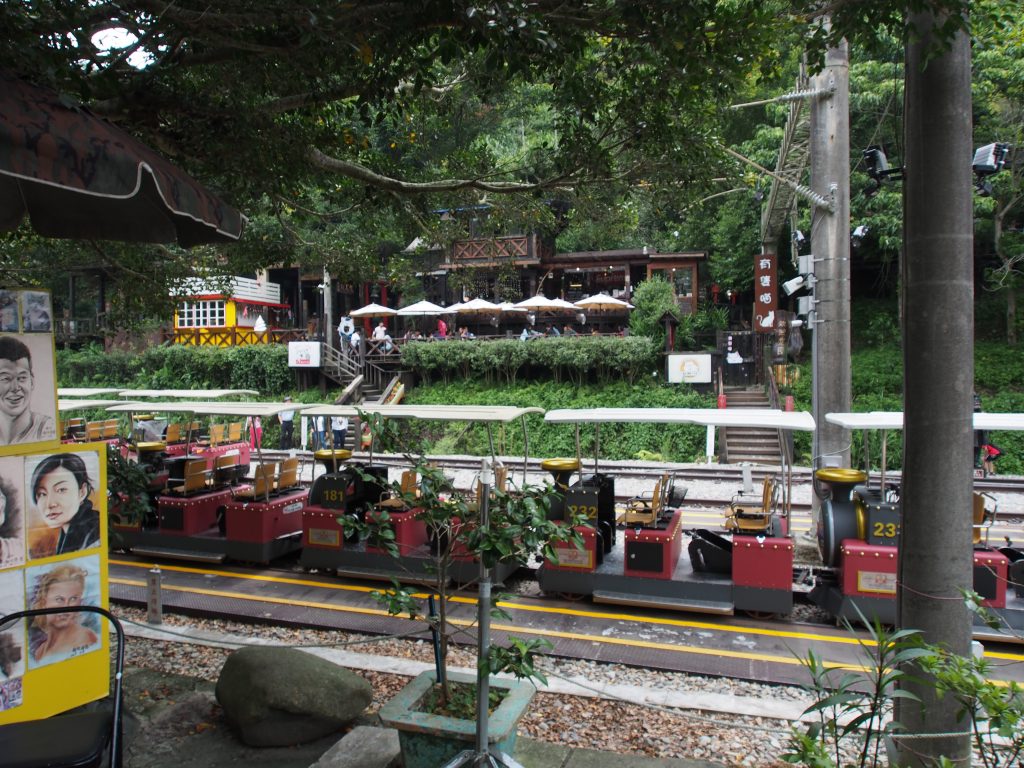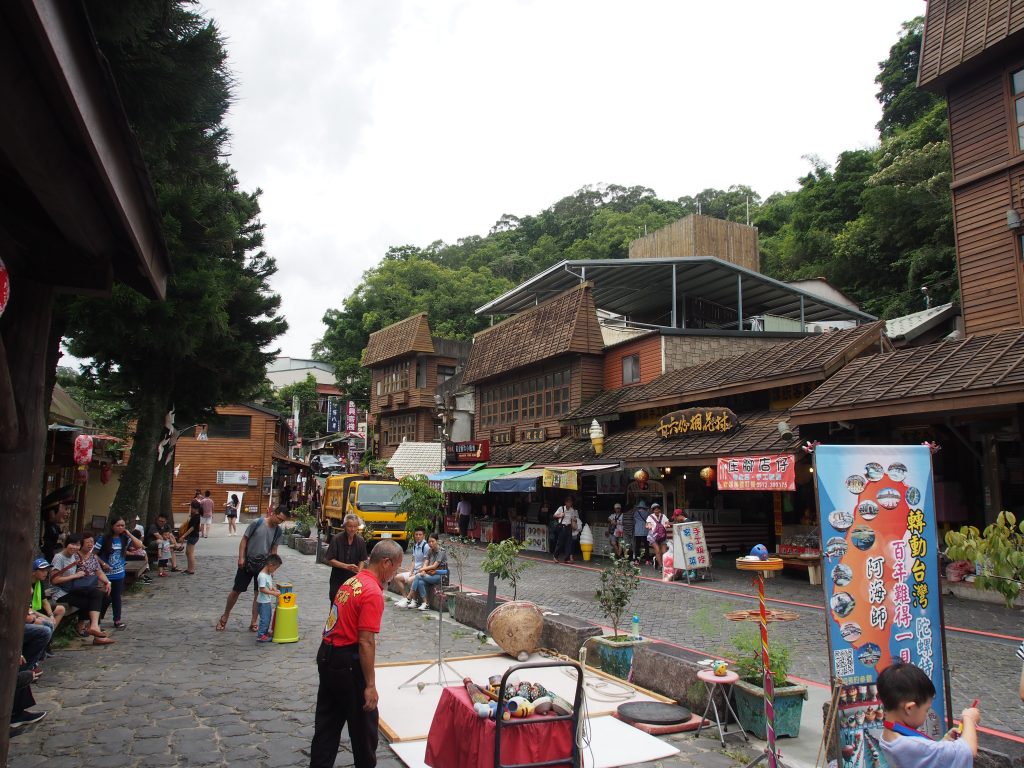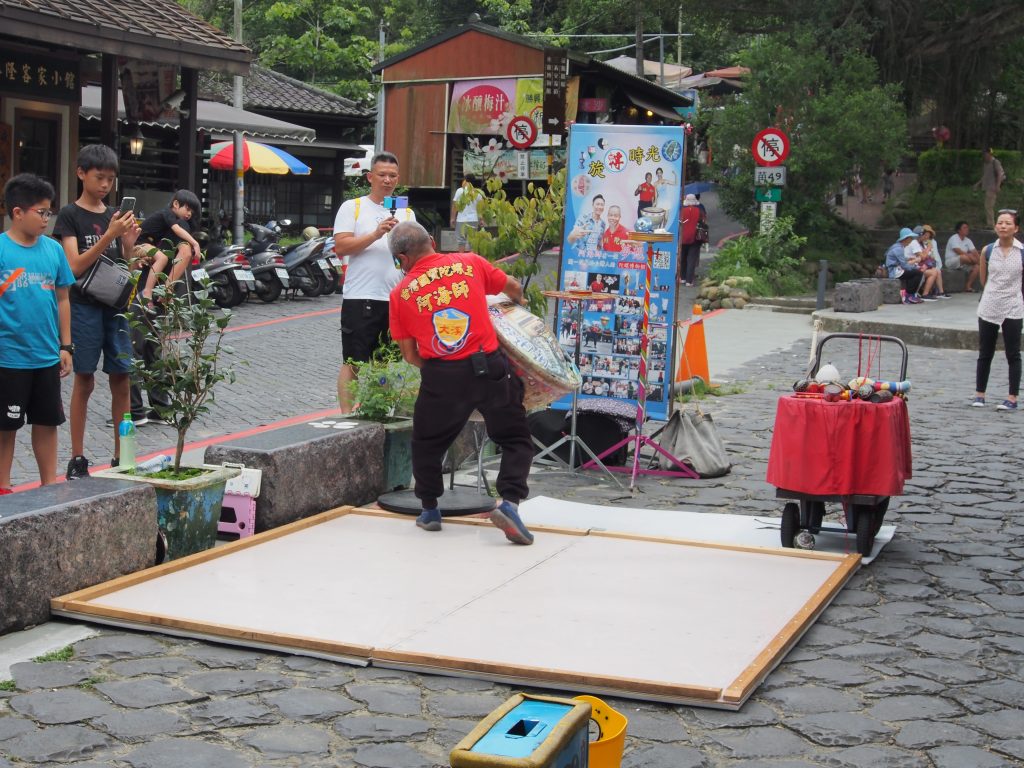 For lunch, we went to one of the supposedly best Hakka restaurant called Seven Sister Eight Brother (七姊八弟山城小店). We had to wait for a bit to get a round table at the back of the restaurant. The dishes came quickly and again lots of dishes packed the table as we chomped down the food. The food unfortunately was too salty for us (but maybe ok for people who liked these).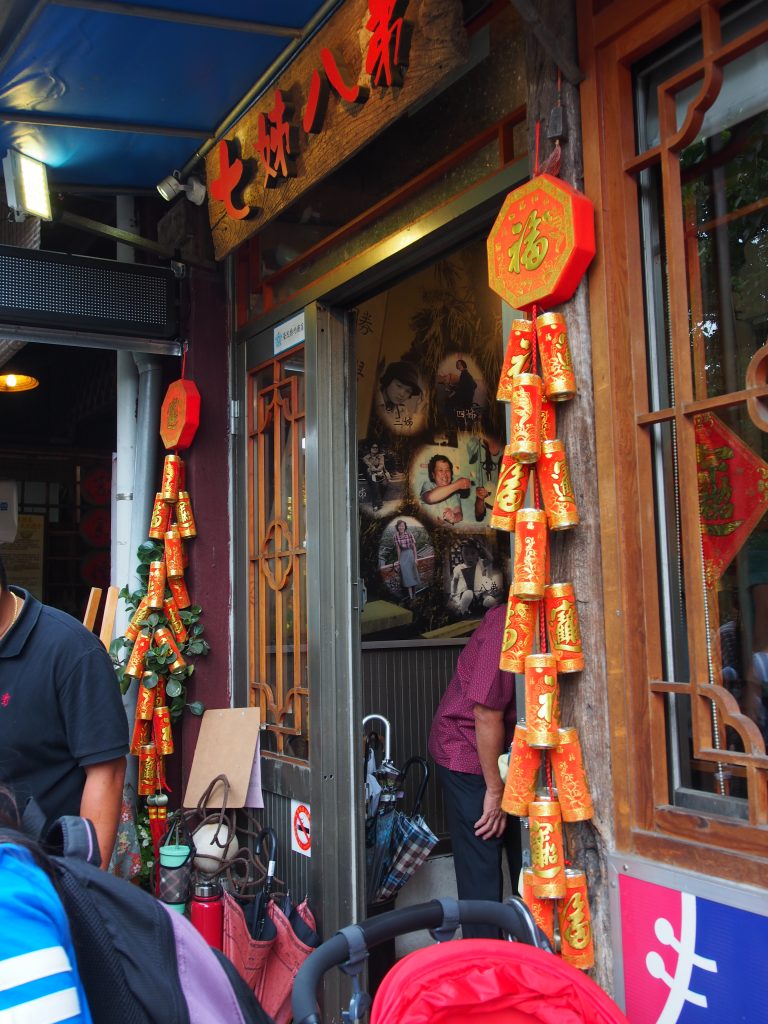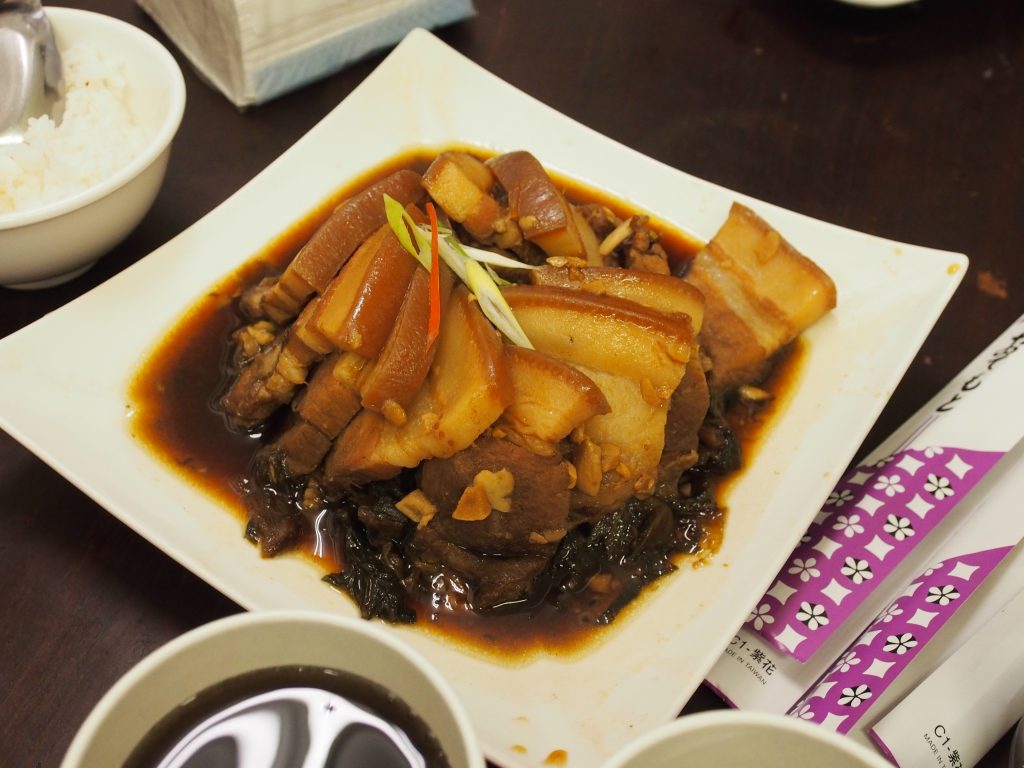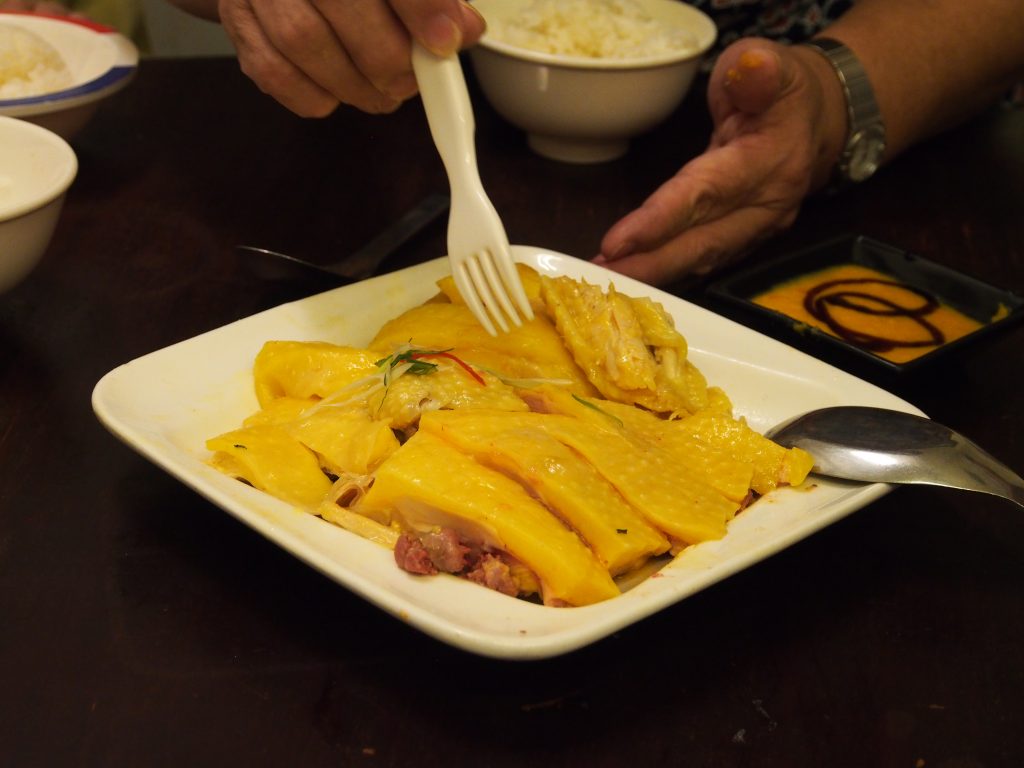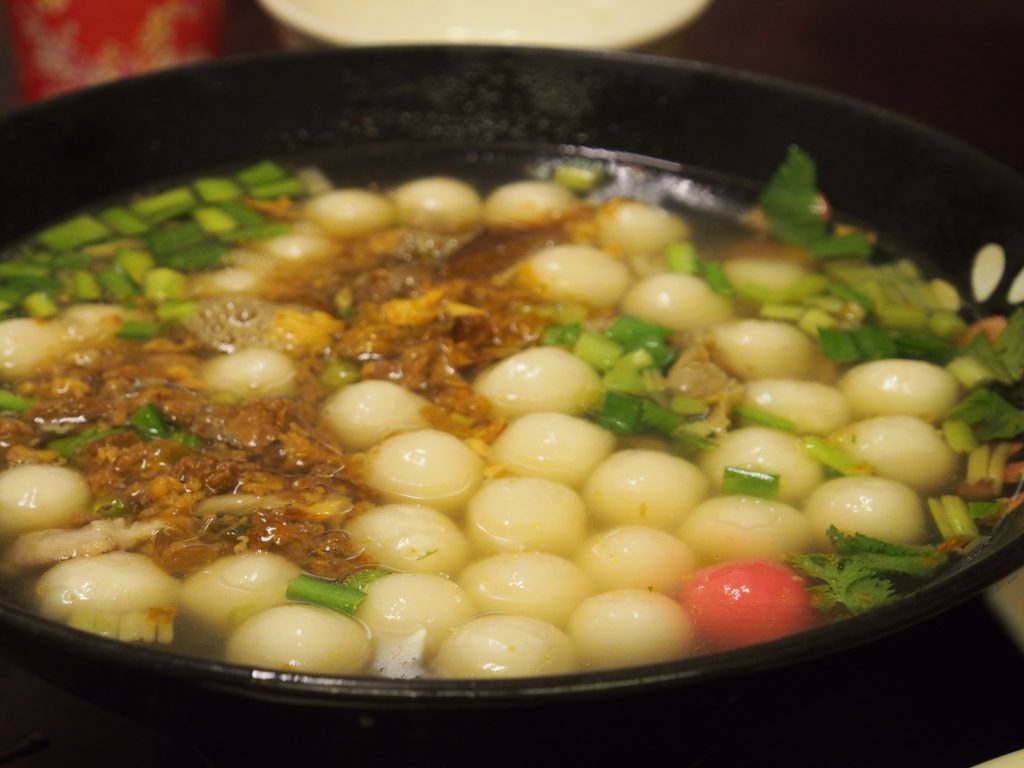 After lunch, we explored the streets to see what other food there was. Bought a bowl of stinky tofu with pig internals and rice blood from what seemed like a makeshift stall caught Old Metal Horse handmade stinky tofu (老铁马手工臭豆腐), which I thought was ok but mommy didn't like. K also got to get himself a ice stick for dessert.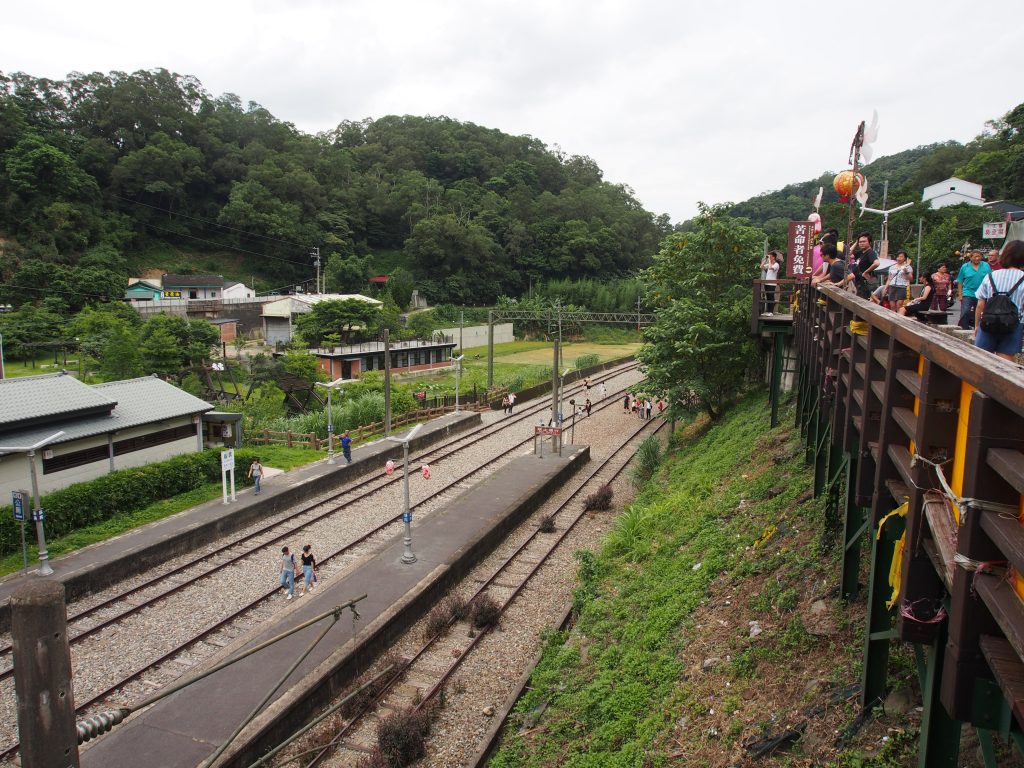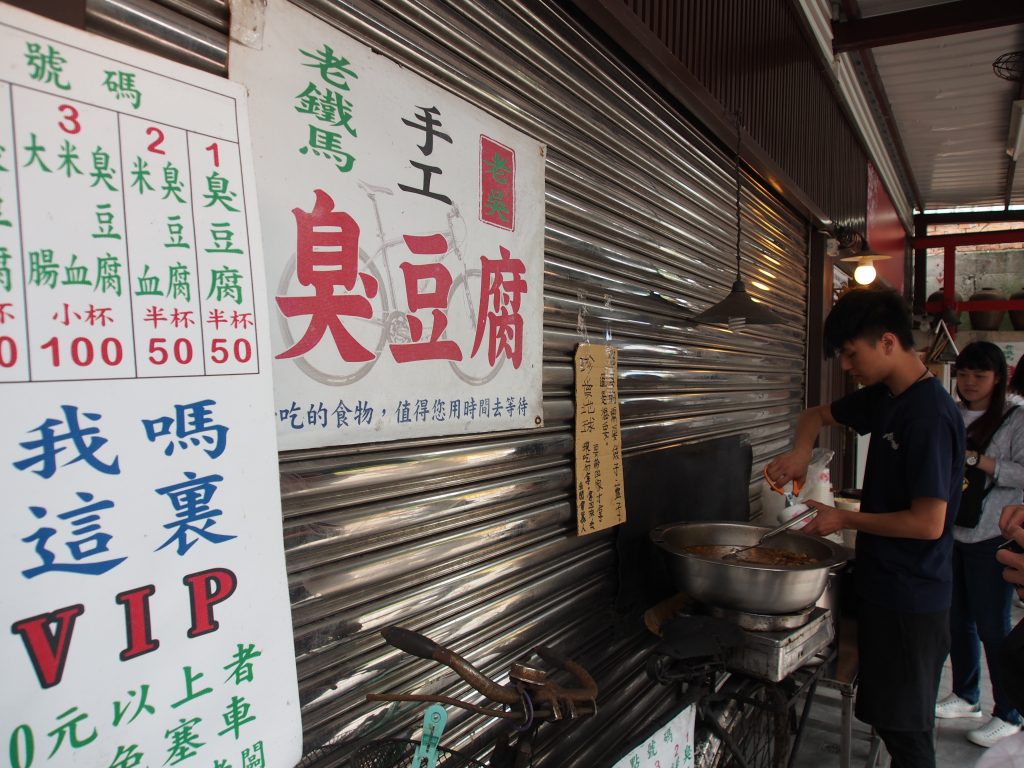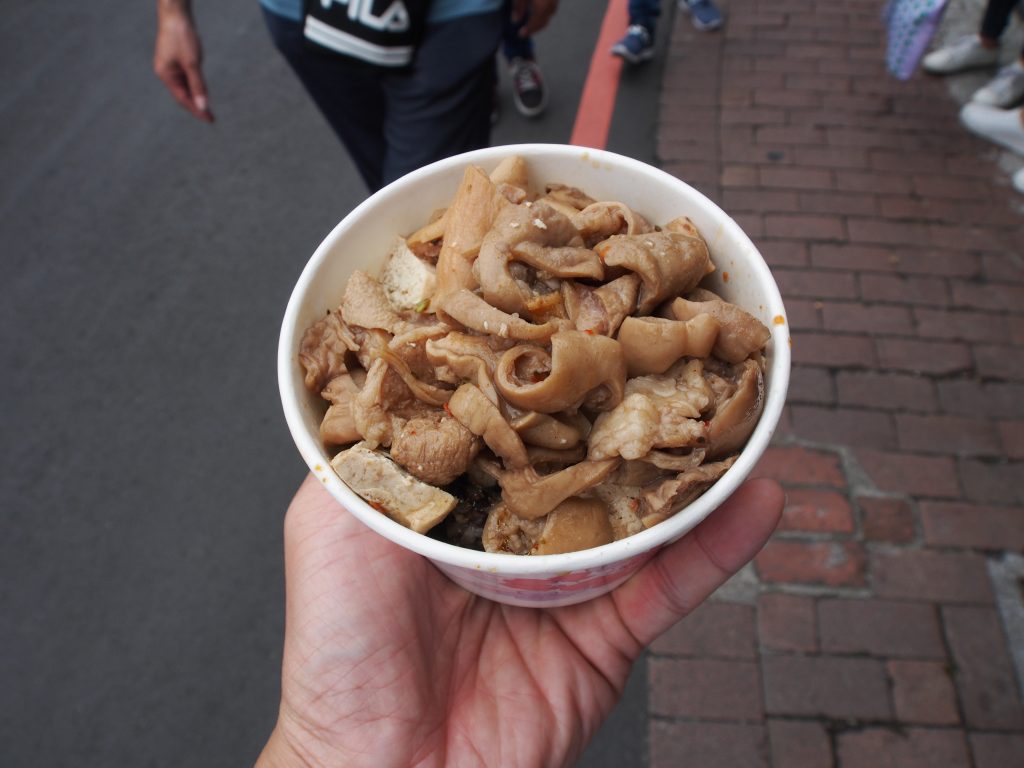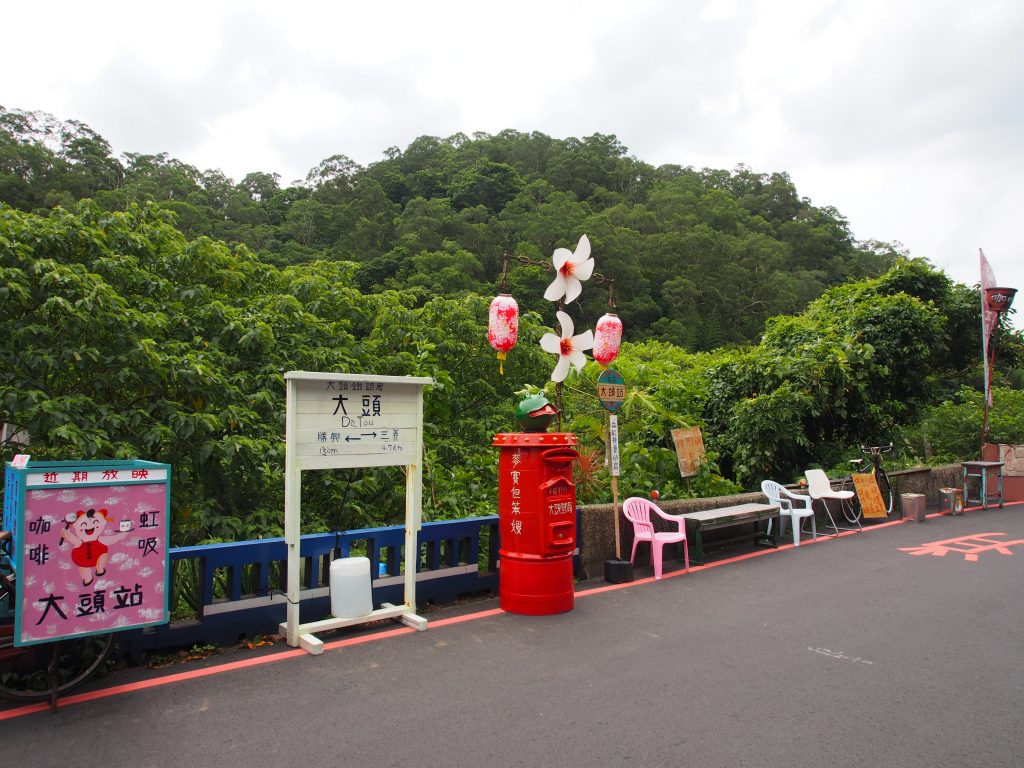 We went to the railway to get some photos and the ring the train bells but couldn't take the railbikes because we couldn't get the tickets before they were sold out. That was still ok because we had the railbike experience before while in Korea. The driver helped to take many photos for us before we returned to the vehicle.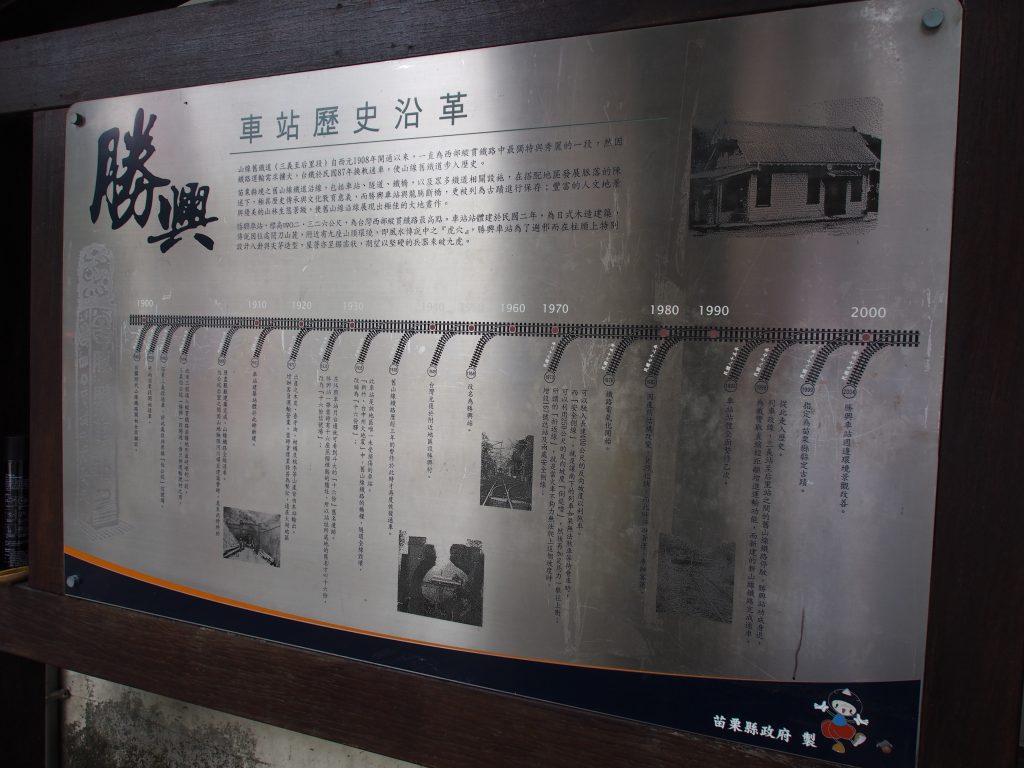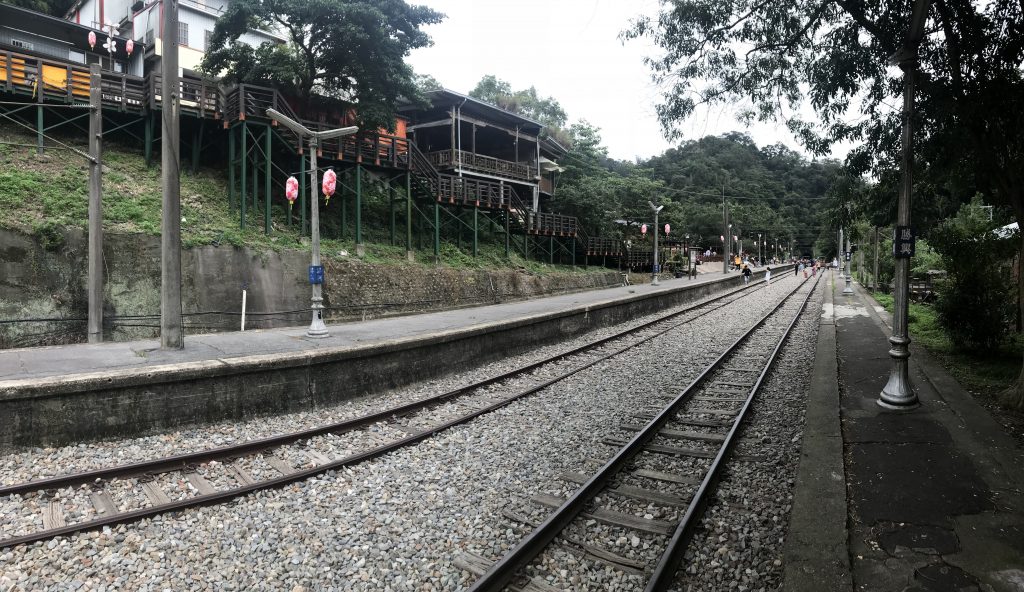 A short 10 mins drive later, we found ourselves at the Long Teng broken bridge. It was a bridge that crumbled during an earthquake and that was an interesting sight for K. We took some photos before taking a short walk to another part of the broken bridge that had more dramatic look with trees already growing on it.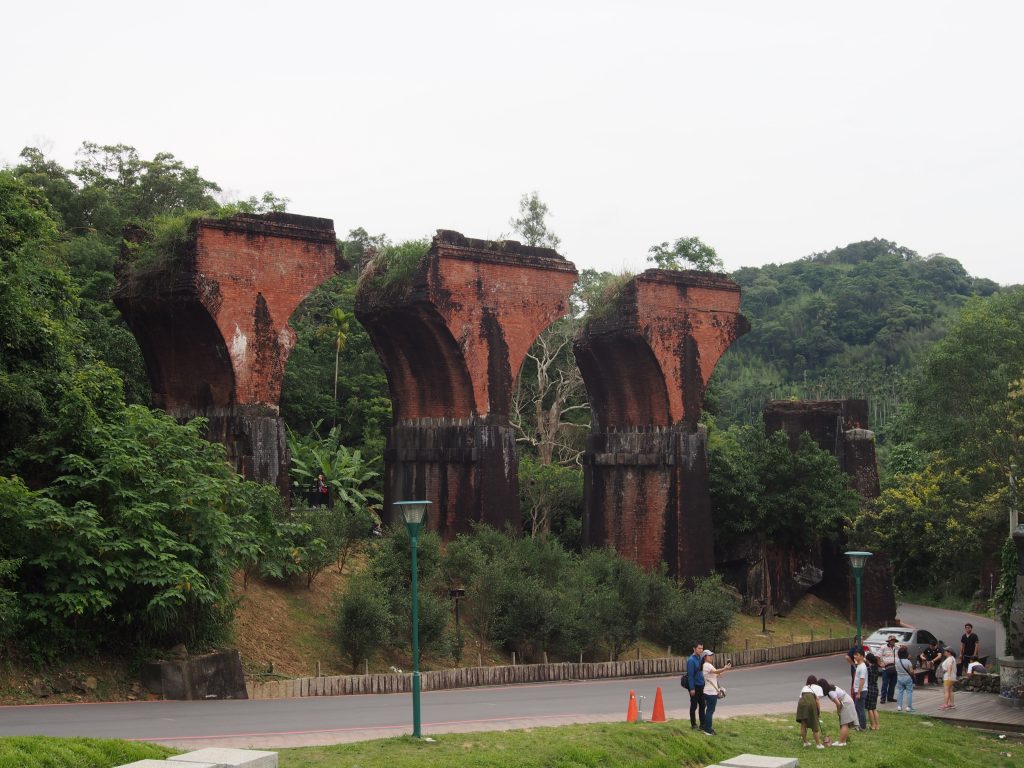 K walked the entire journey to that section and back, mostly inspired by his cousin. After returning to the starting point where there were a couple of shops, we rewarded ourselves with ice cream and drinks to cool ourselves in the warm day.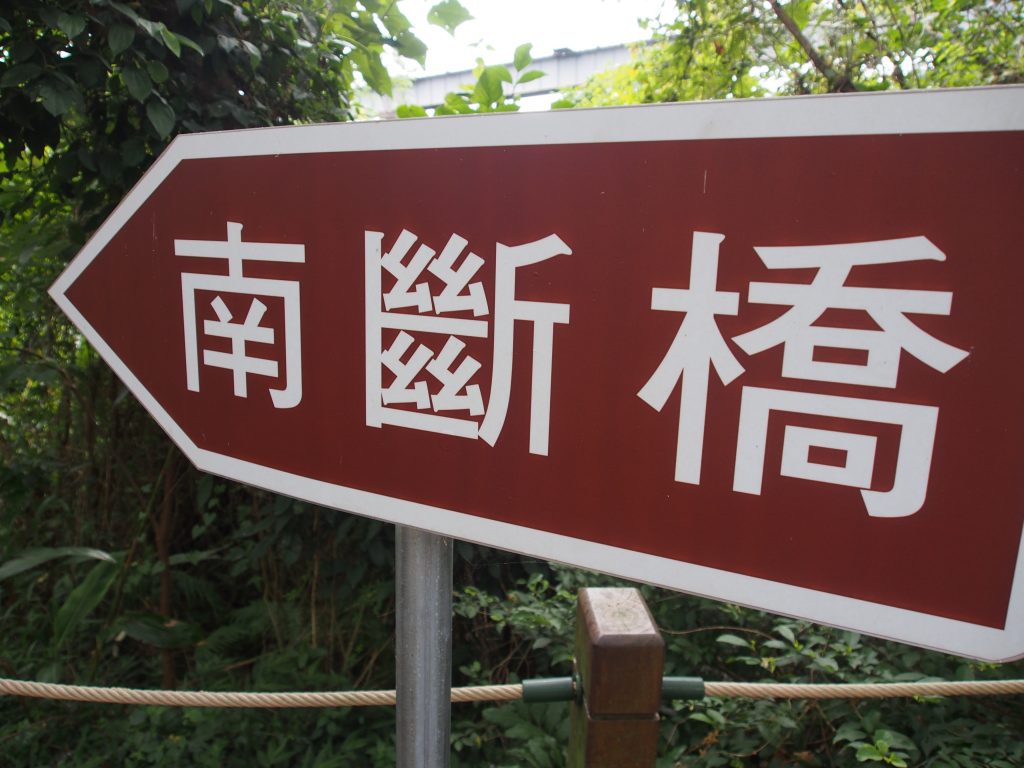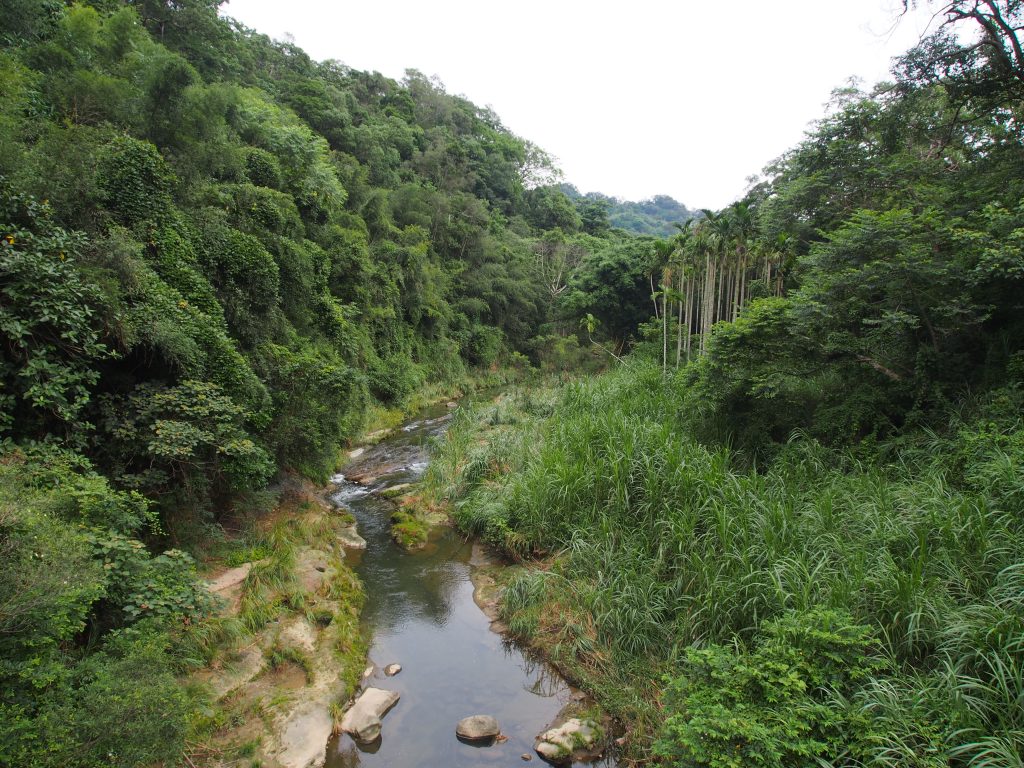 The driver then recommended a cultural visit to a Sanyi Wood Sculpture museum to let us see Taiwanese wood carving work. When we arrived, we found that we were too late as the museum has already closed. We took a photo with the wood carving on the outside and walked along the street to find many stores that sold wood carving furniture. That didn't last long before we were back in the vehicle.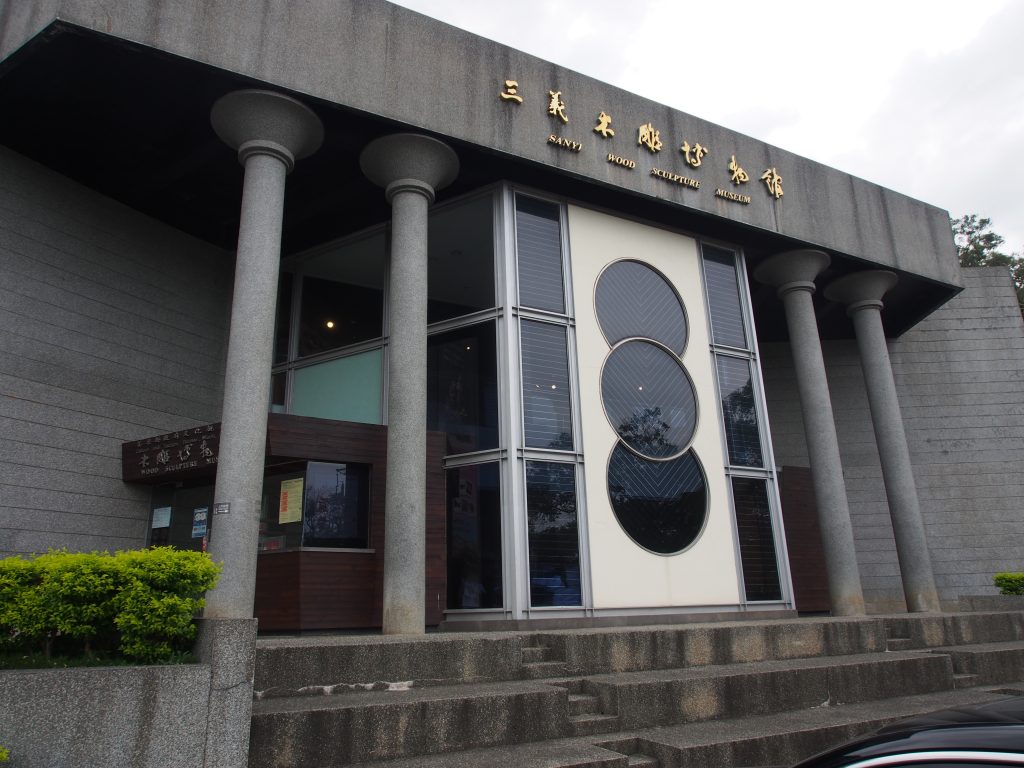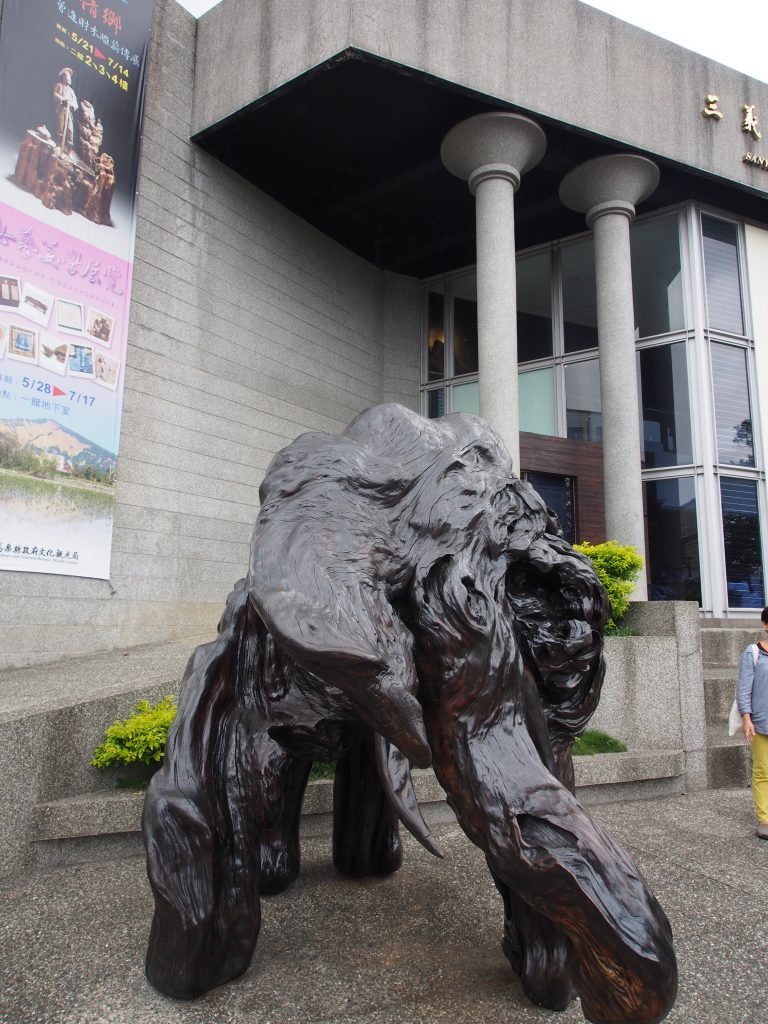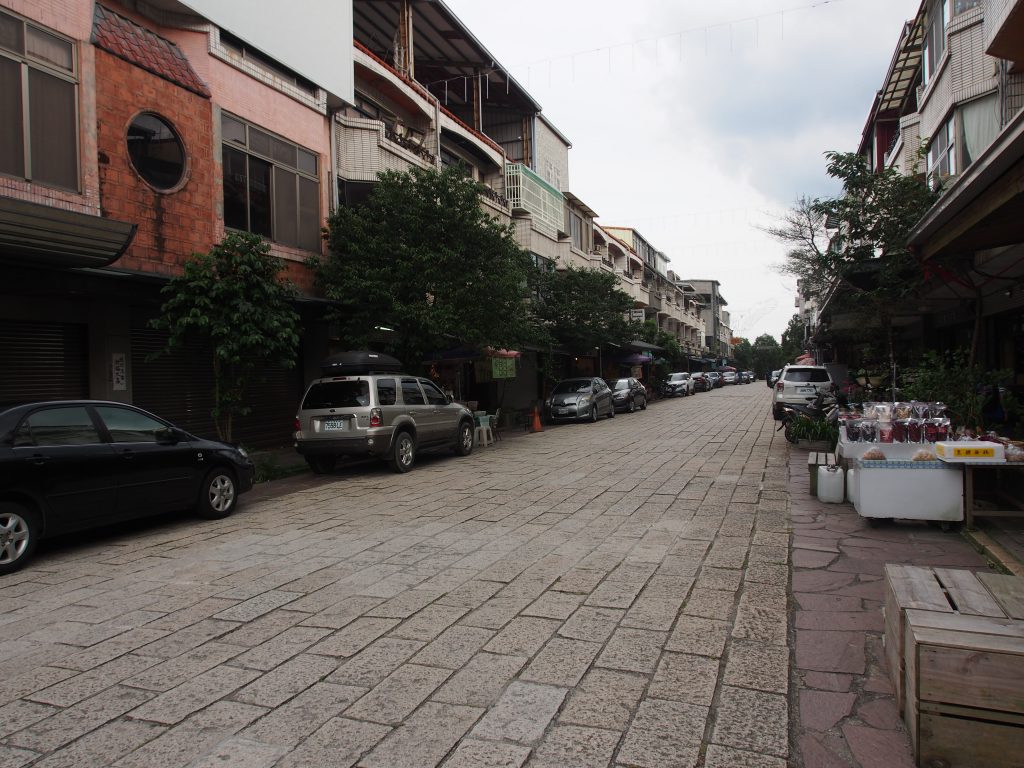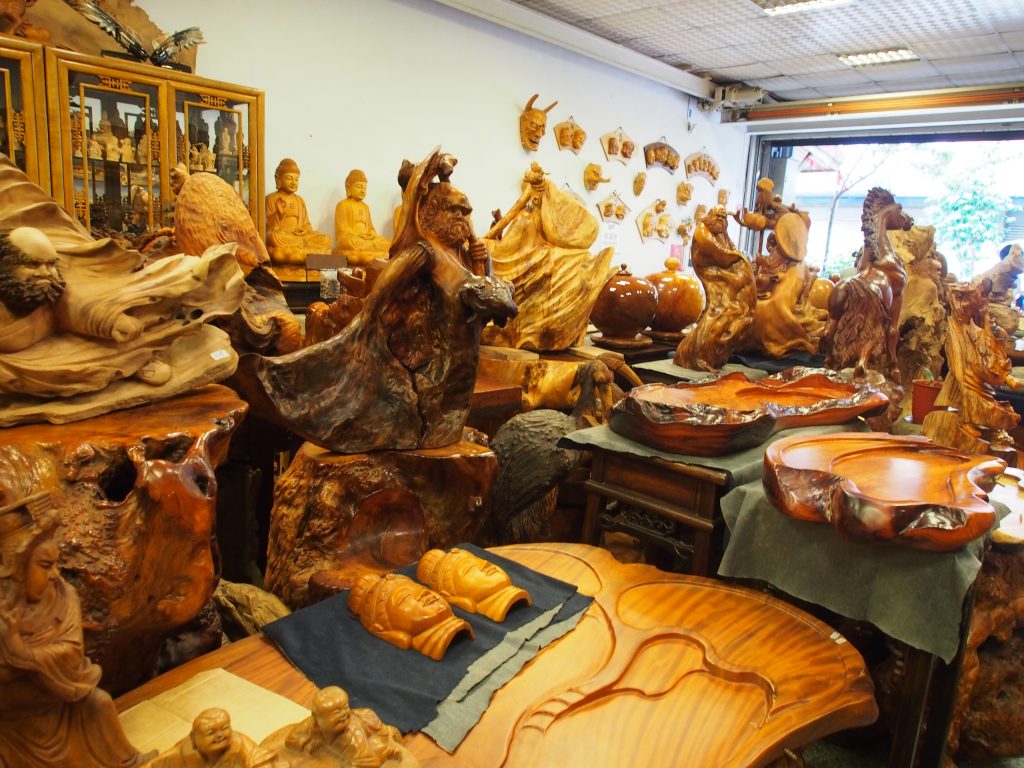 Then 30mins of driving we arrived at our rest stop for the night, the Flying Cow ranch. Checked in and we were back to the same rooms that we had when we first visited some years back. Later after dropping our bags, we walked to the farm to see cows feeding and fed some goats but mostly the place had already close for the day for the animals to rest.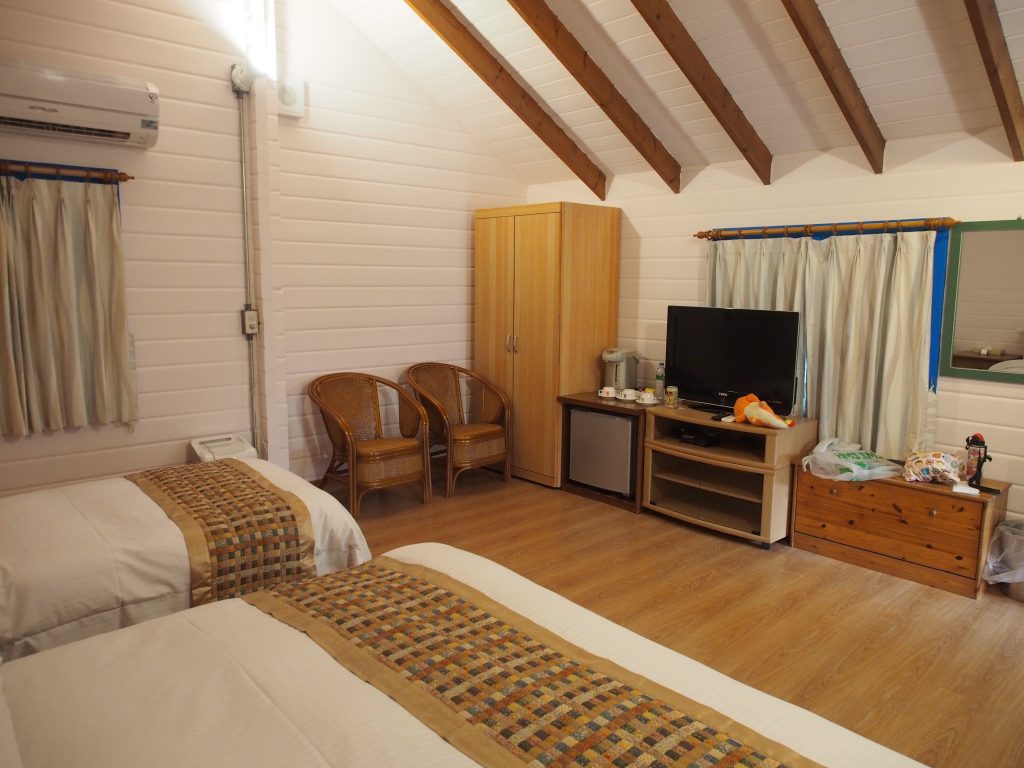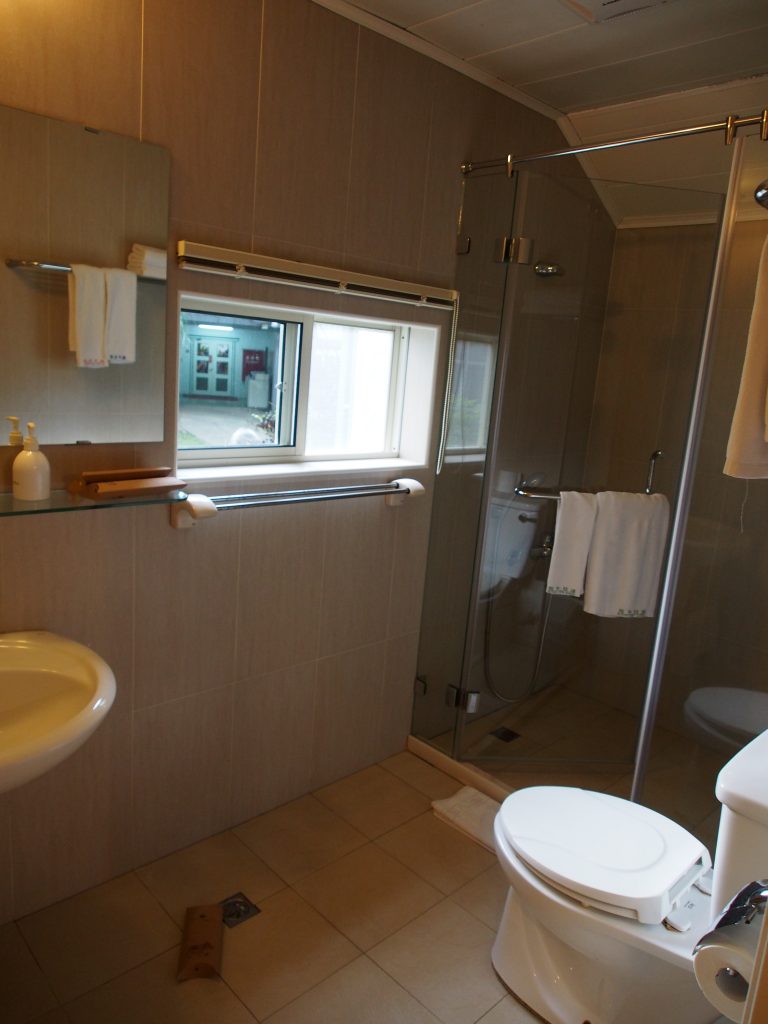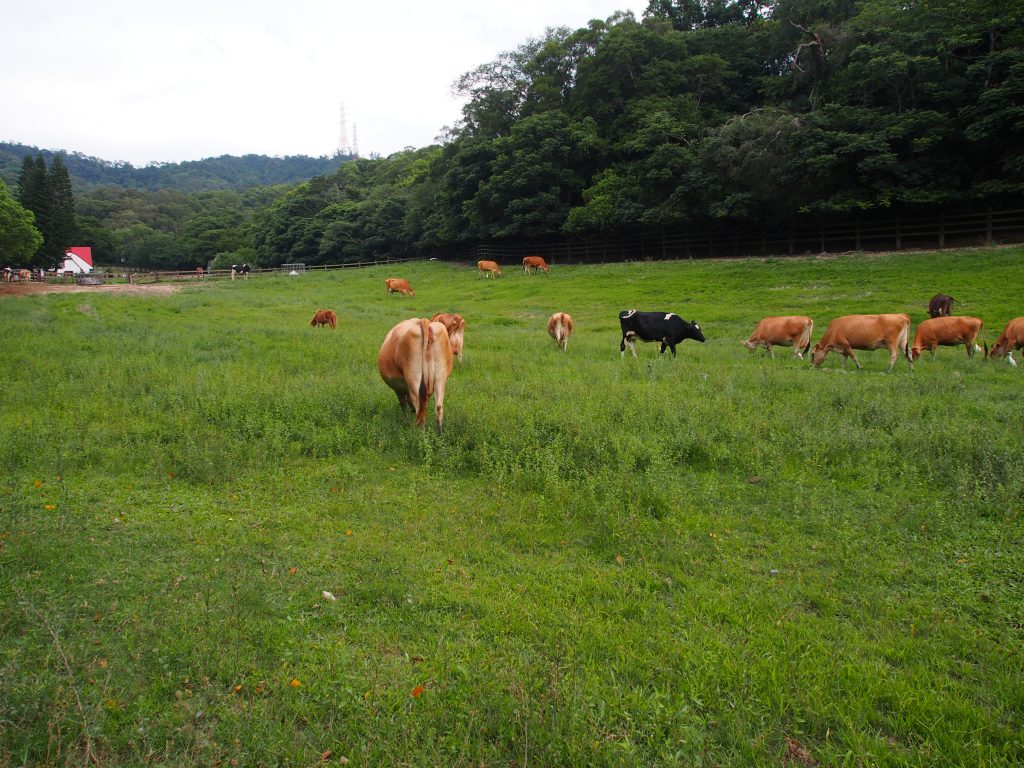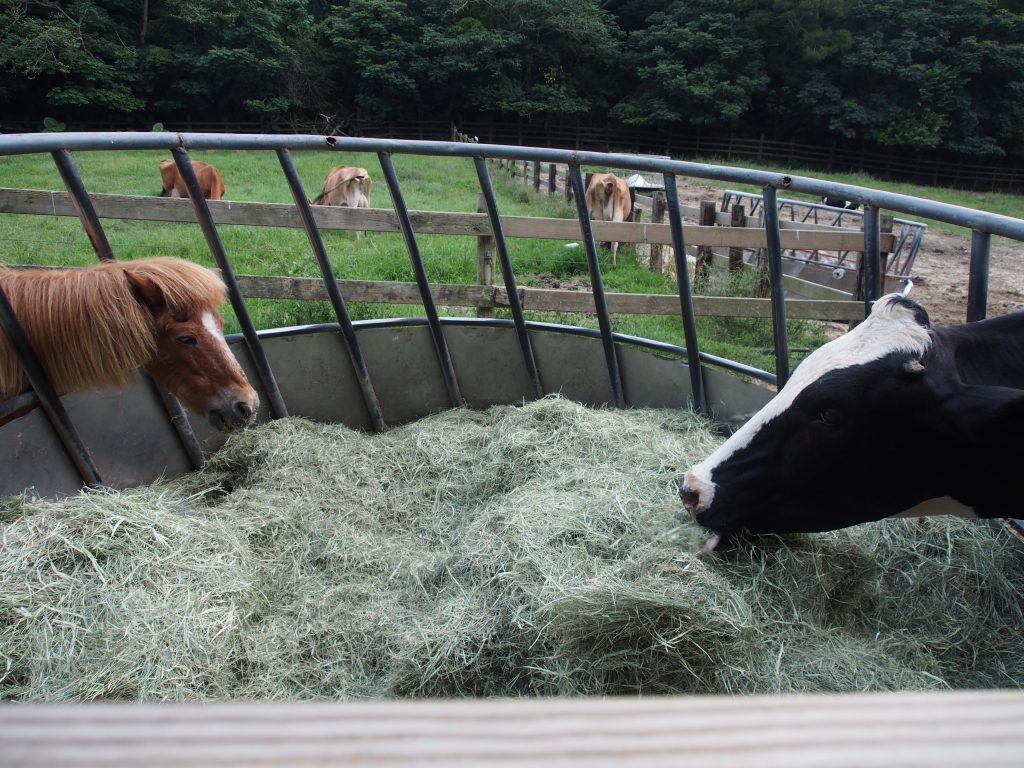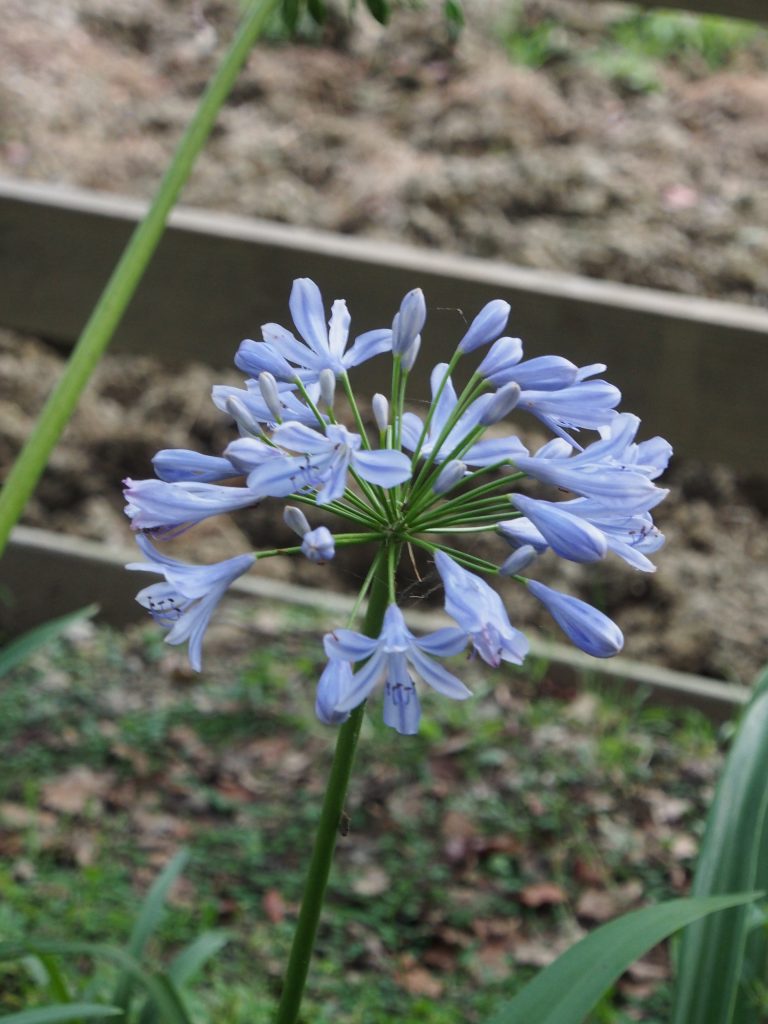 We walked back to the children's playground to play a bit and for K to reminisce the last time he was here. He couldn't really remember but had fun still digging sand with the manual excavator machine.
For dinner, we had to settle at the only restaurant there and we ordered not many dishes as these were actually quite huge portions. I had to eat from K's dish and FIL chicken including the shared portion with mommy plus the driver gave us some famous and tasty sandwiches from Hong Rui Zhen (洪瑞珍三文治), and ended up being pretty full too.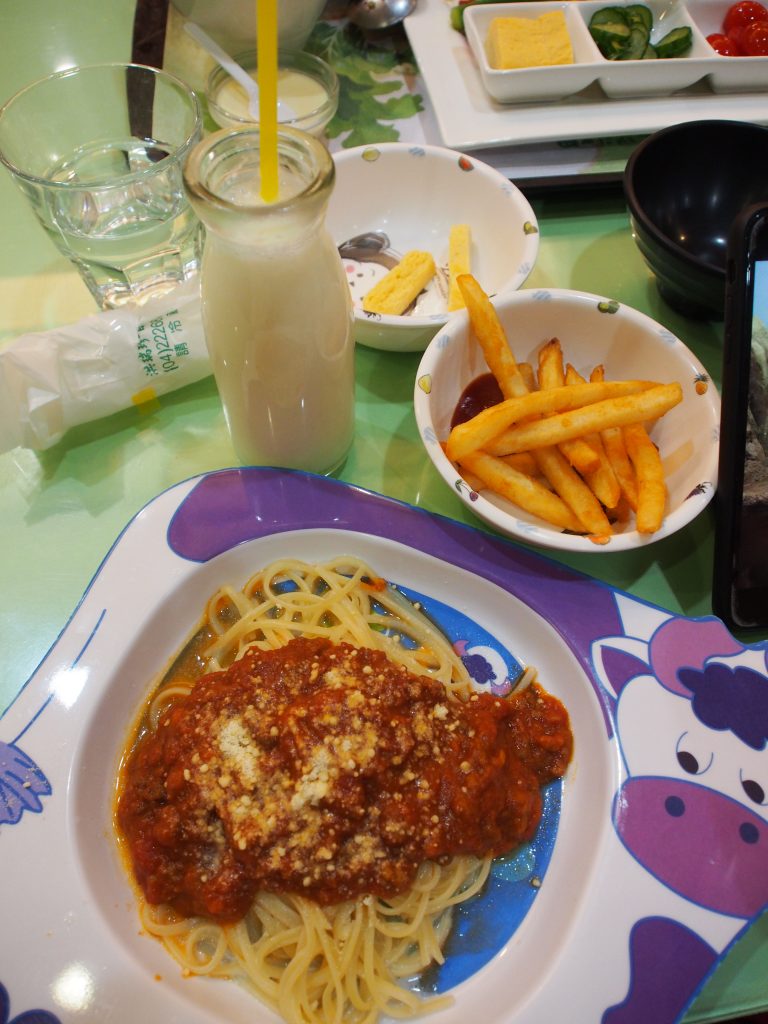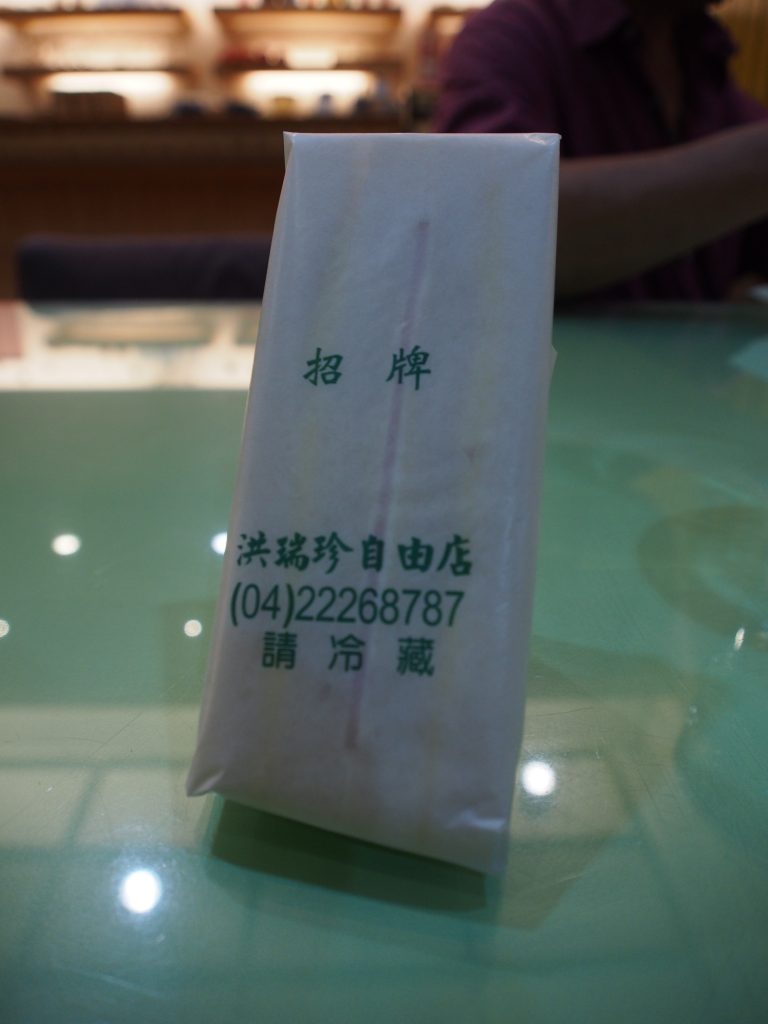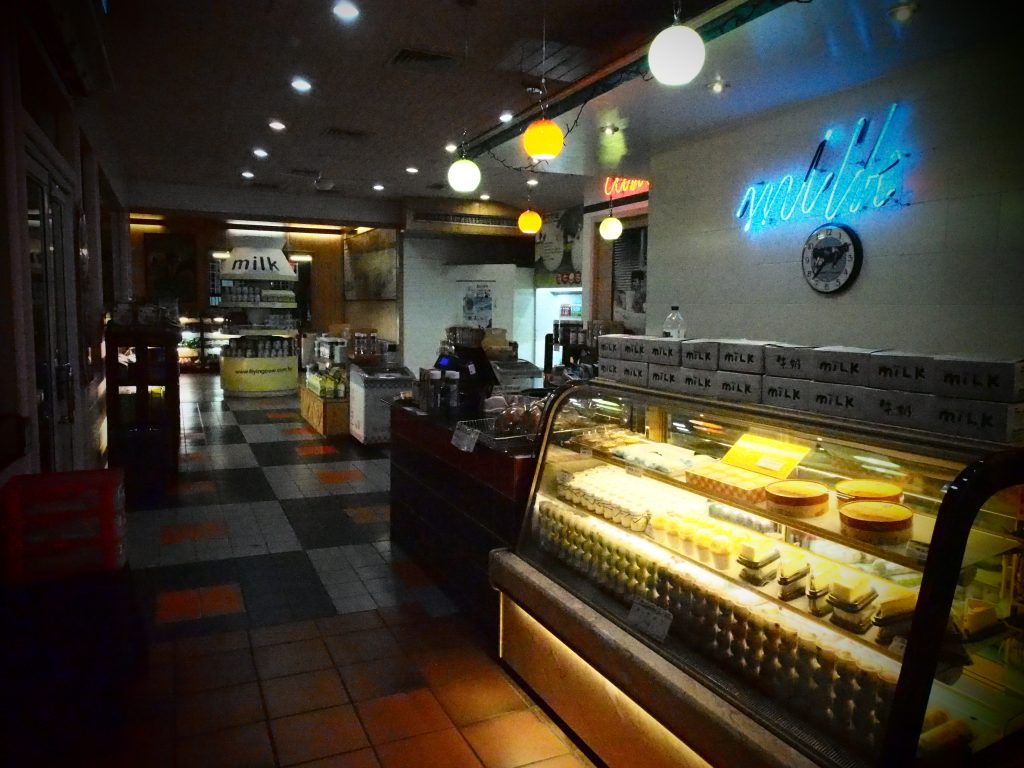 We picked up the free milk bottles (per pax) from the store there before returning to the room for a quick bath. Then we popped over next door to the cookery class to make rice balls. It was quite a fun activity as K was very enthusiastic about it rolling the little balls of flour. These resulted in a bowl of colourful rice balls in milk based soup with red bean which I thought tasted pretty good. This depended on other participants from the other tables since we were making a colour at each table but cooking all in the same pot. Thankfully they tasted ok, just of different sizes.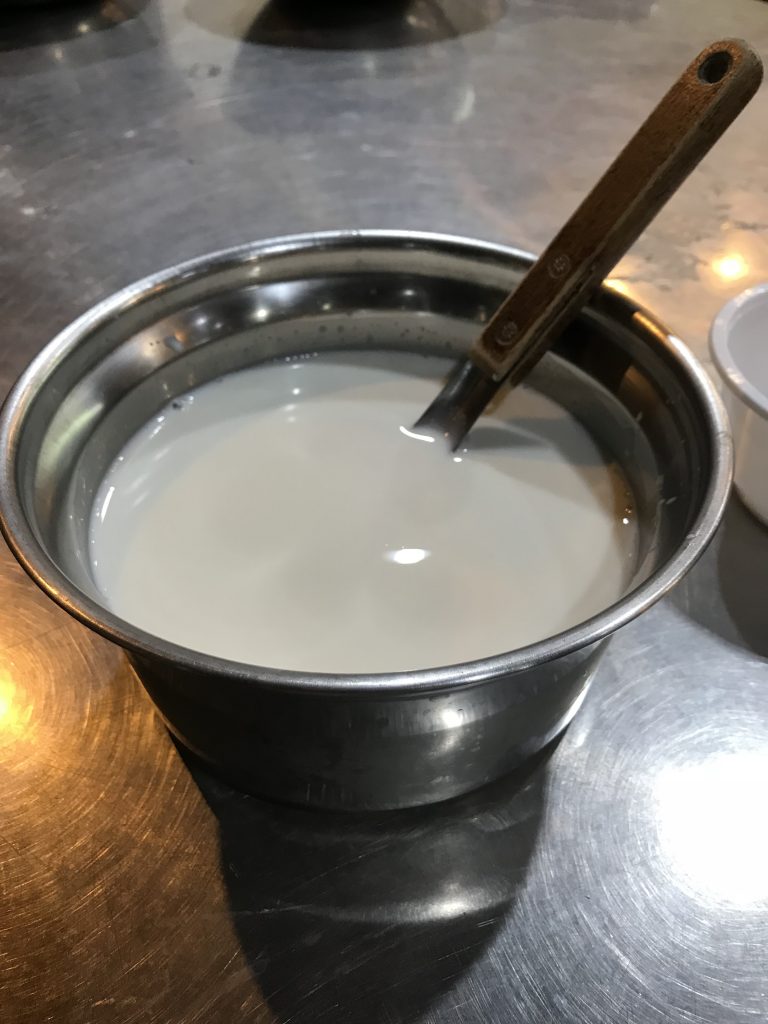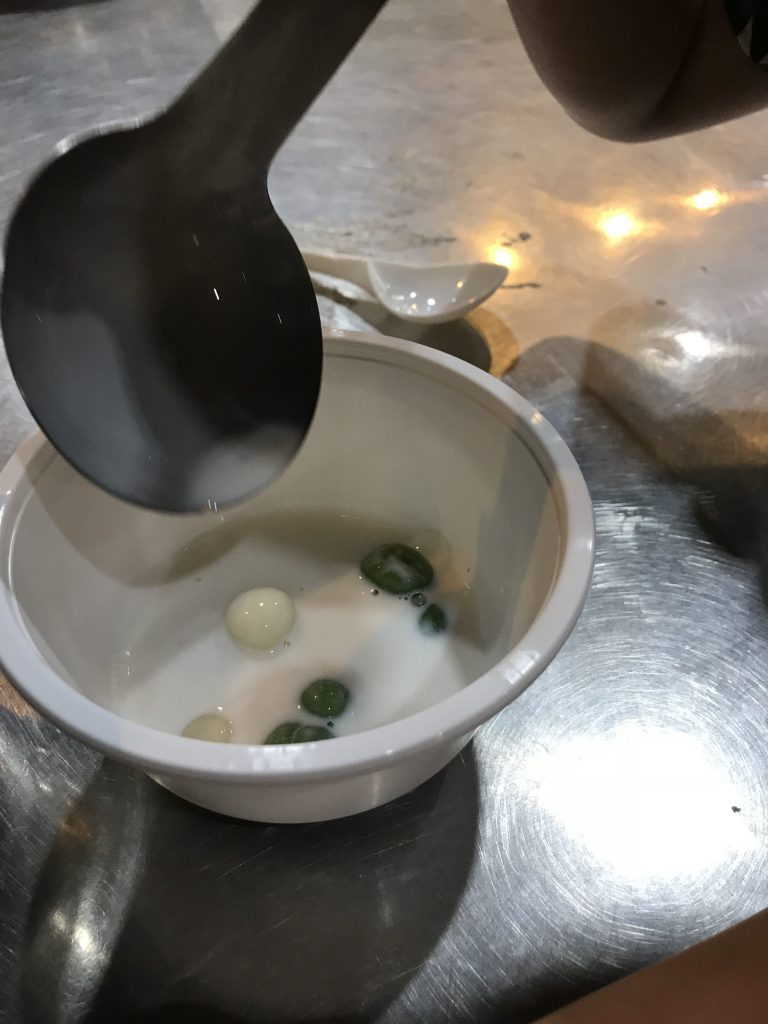 Back at the room, I went to bath since I was the only one who had not done that. Then it was a quick run thru of the night activity before lights off.