6am the alarm clock rang and I got out of bed quickly to get things packed and checked Uber. Nothing yet. Made a bottle of milk for K and soon mommy was up too. Everything became a rush when K woke up and was ready to get prepared and at the same time, our trip was accepted by a Suzuki Swift driver and was 3mins from arrival and I even took an opportunity to shoot the sunrise from the balcony.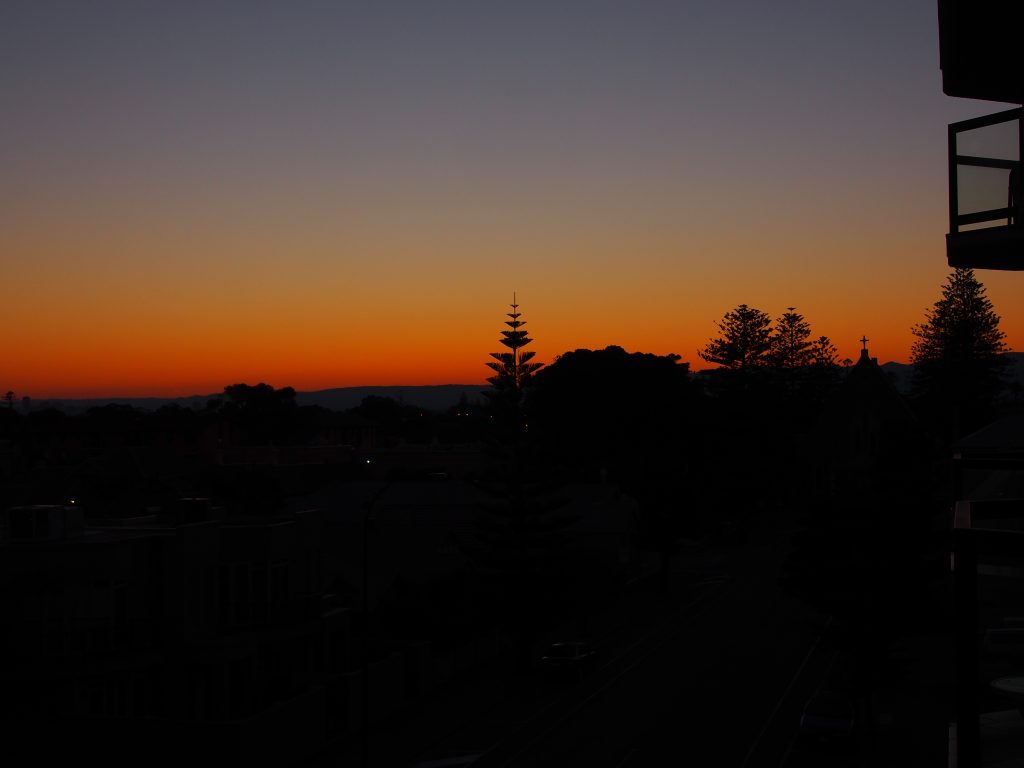 Amazingly K wasn't complaining much (yet) as he got ready. Got a call from the driver to hurry us and soon we got everything downstairs while mommy made another trip to the apartment just to be sure we didn't leave anything behind. The driver was slightly complaining about us not being ready and making him wait in the morning, which was rush hour and since he was getting paid by per trip meant he could be making less, something I would argue as it was a Sunday and who else would be awake at this time?
Amazingly he made it happen, packing 2 huge 28″ into one side of the back seat and the other side was taken by mommy and K while I sat in front. We were soon on the roads which didn't have much traffic and it was a smooth, we arrived within 15mins.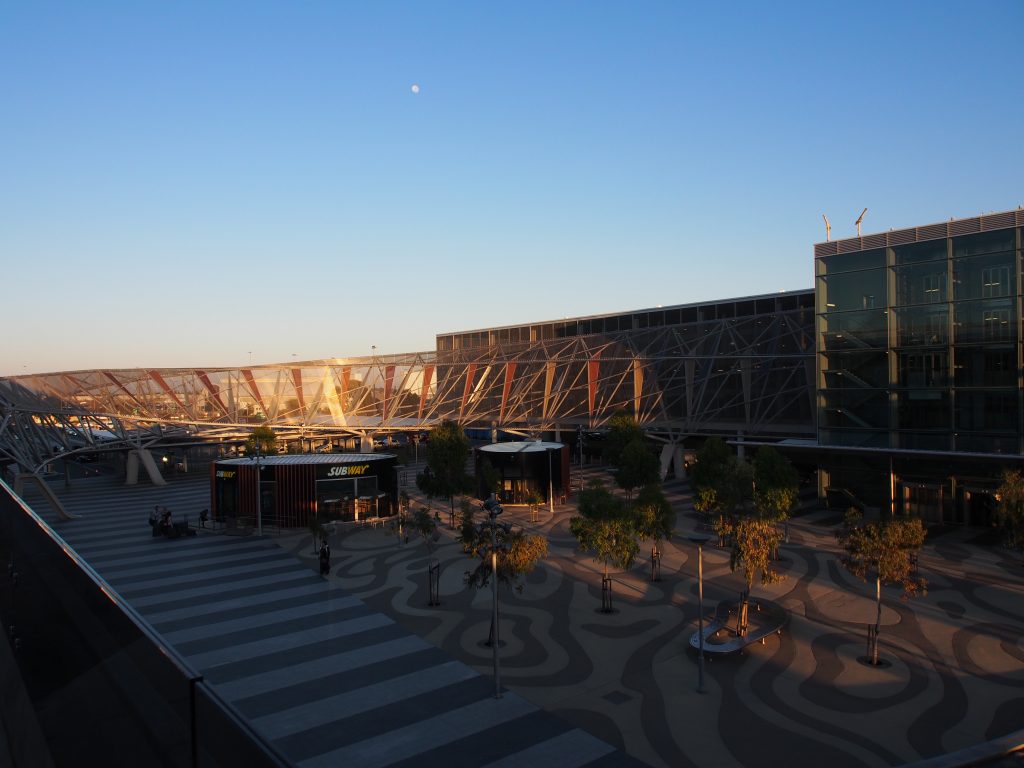 Proceeding to the check in, it was rather crowded in the not so big space. Singapore Airlines were taking the rows 2 to 9 which were hidden from sight by a big bunch of sports athletes heading somewhere in Australia on Virgin Air. We squeezed through and was met with a long snaking line waiting to do a bag drop at the internet check in. It took more than 15 mins before we were lining up again for the immigration. After the bag check, I picked up my bags from the roller lines and K was crying because he wanted me to carry him. Then one airport staff at the end of the line wanted to check me as a random sample for explosives so I had to open my bags again for him to scan and lift my arms whatsoever, all this time with K standing there crying. I wondered if it was a case of ignorance or pure bad luck ( I got these multiple times) that I had to be chosen.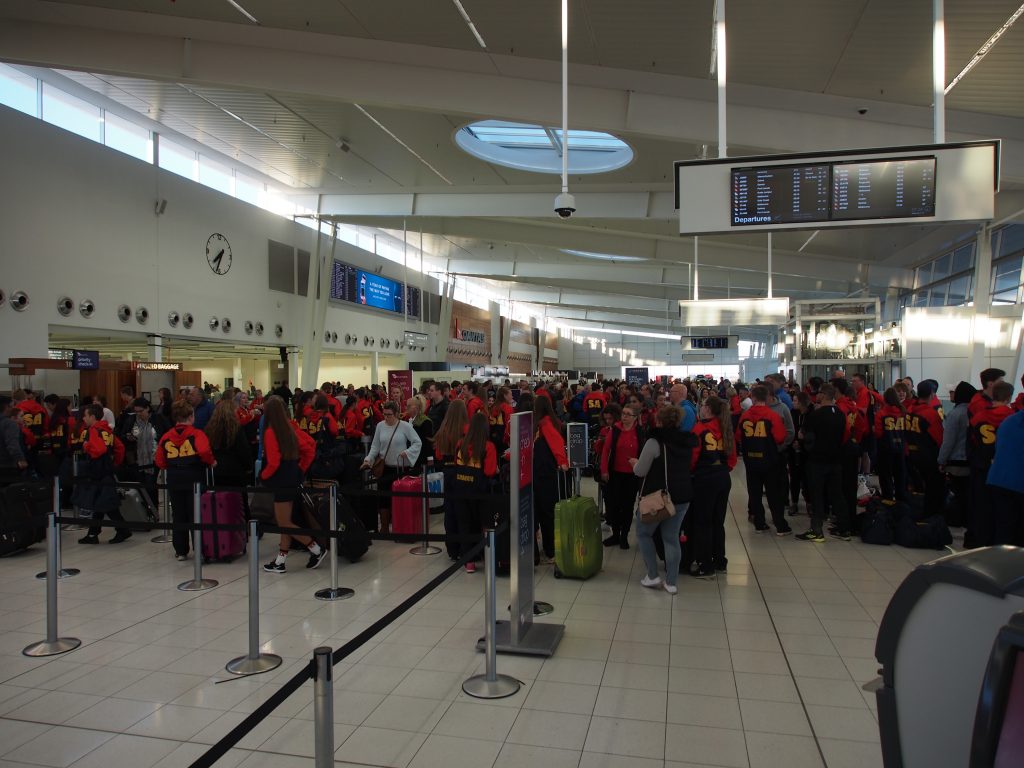 We had to go through the manual counters which was manned by 2 staff and it took awhile as there was a queue in front of us again and it was about another 15mins before we were finally at the departures.
Went over to Terra Rosa to get my last Aussie Ham and Cheese croissant and latte before heading home and mommy had her blueberry muffin and her camomile, K sharing our pastries. The toilet in this airport was really far as I found out, walking the entire stretch of the domestic gates to find a temporary one. Mommy gave up as it was already 830am and we proceeded to the gate.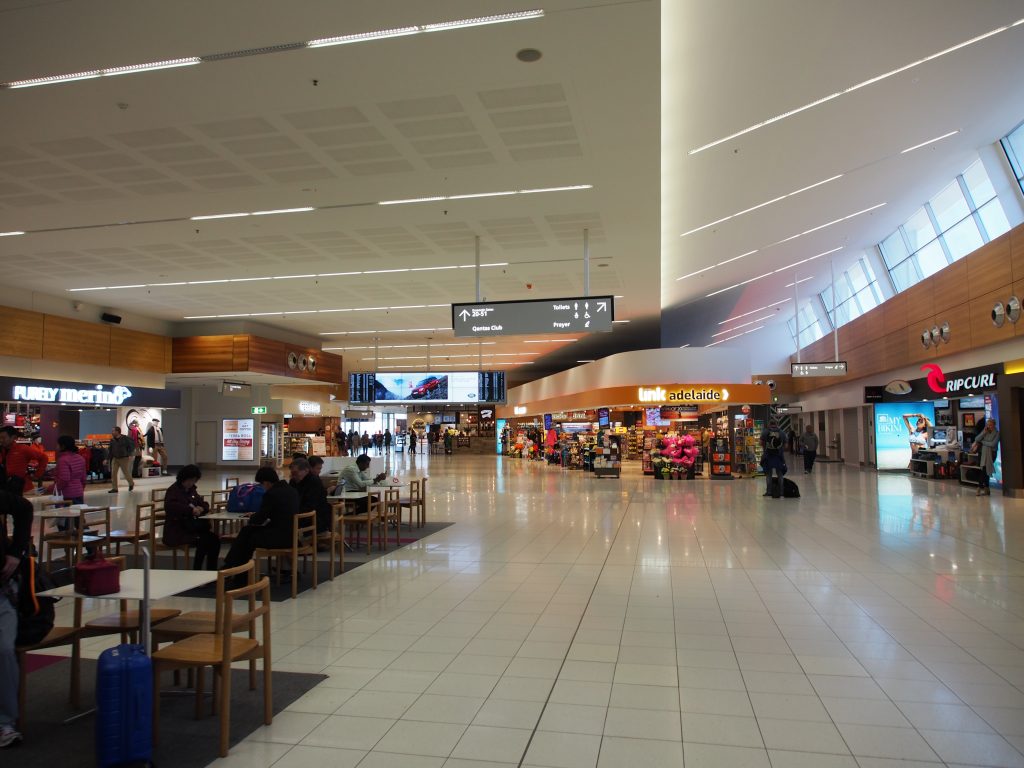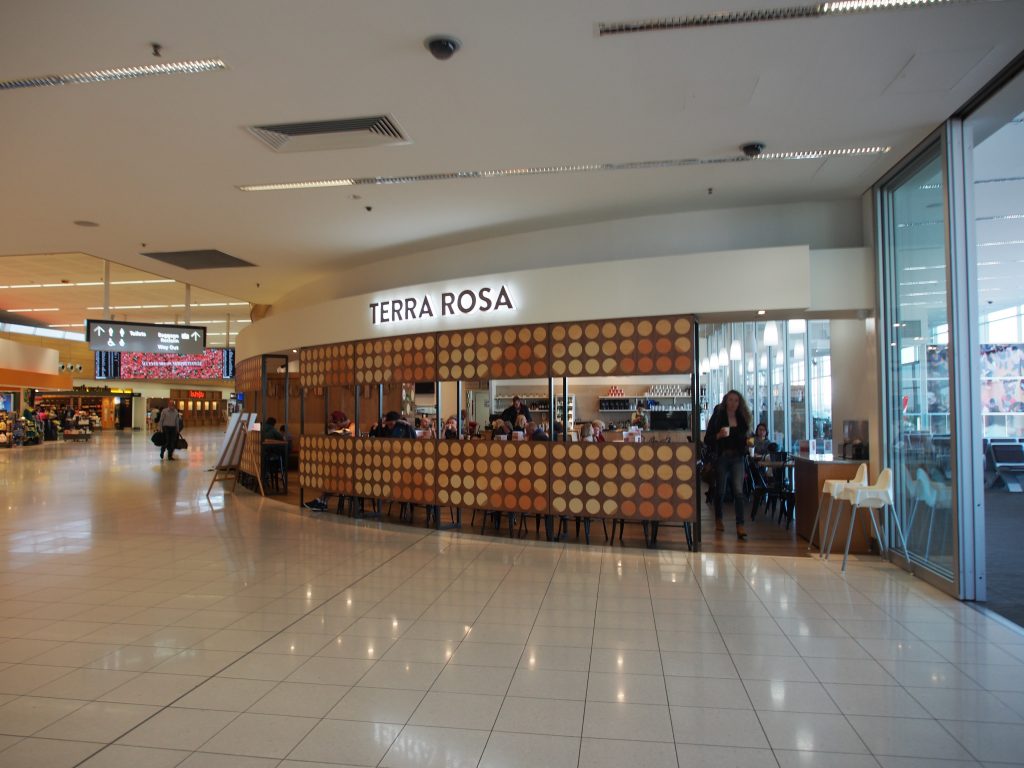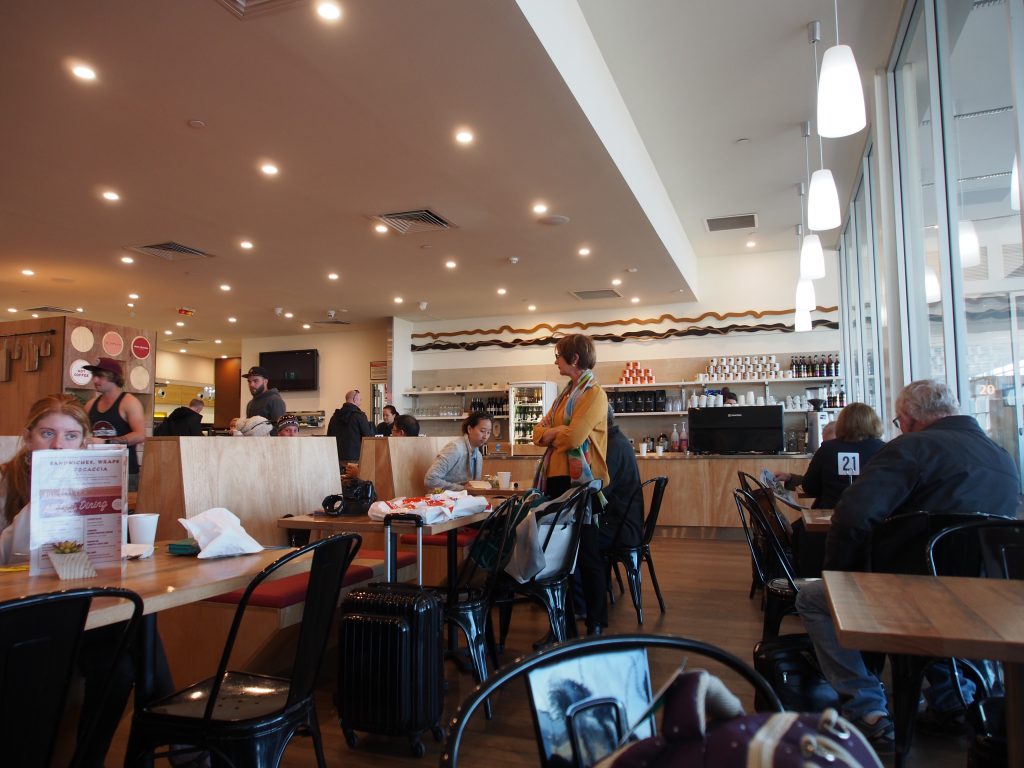 At the international departure gate, there was another bag check and a line. It was really difficult to get on board a plane! After this, we went through a small duty free shop and then we were finally at the gate. Found that most of the passengers have boarded and so we just proceeded to board straight away.
We took the 3 center seats of this A330 and the overhead compartments had enough space for all our bags. K was being hard to manage, being cranky and rather choosy. Gave him the baby first channel and changed his diapers after the plane took off. He shared our meals of beef pizza and fried rice and later a while, he slept. 2hrs of bliss, and of Fantastic Beasts and Where to find them and La La Land before he woke up for more baby first on repeat. It worked and I even managed some glances at Rogue One because a woken up baby definitely needed some attention. The overall flight was ok with one slight turbulence and it ended with mommy using the puke bag and K pooping.
This trip was planned as long haul holiday for the family as there were two public holidays in between. As we planned this really late, and we would liked to do the Great Ocean Road, Australia was the choice of destination that would fit our objectives and managing that with a toddler in tow. It was a rather relaxing trip on itinerary but it was really full because of the toddler and made worse with the sun setting before 6 and places closing early, meant that we couldn't do anything much after 6 except having dinner and resting at home lest we wanted to be frozen out in the open. Nonetheless, it was 2 weeks of good family time together without the worldly cares back home, and the weather was sometimes real good to be out and about.
We had seen some awesome sceneries, some wildlife, koalas and kangaroos out in the open, taken some rustic train rides and driven onto ferry that could take cars and some 3k of road trip. Great Ocean Road was world reknowned but I wouldn't do it a second time because of the bumpy and the curvy part of it, preferred the NZ road trip rather than this (than again NZ might not be suitable for a toddler). Looking for the next trip (though undecided) 3 months down the road.