The last day of our trip was started with waking up to beautiful weather outside though a little chilly in the morning. At about 8am, I could already see families out and about in the park nearby, the blue sky a definite welcome, indicating we would not be expecting any rain soon. K woke up with a bottle of milk in hand, whom now found milk at 30ish degrees Celsius too hot, didn't want to return to sleep after he drank the milk. Instead, that kickstarted our day activities, with breakfast of pastries that we bought the evening before and mommy packing of K's meals before we got out the apartment by 10am.
We walked towards Jetty Road a few mins walk away and approached the information center for help because we weren't sure how to get ride on the tram to Adelaide. There were in fact 2 ways other than the metro card, one was at the machine at the station and the other was on the tram itself. We got onto the tram to purchase the tickets, which would take either coins or cards with PIN number. Had to paid with my Nets card since I didn't have a pin for my credit card, and we didn't have enough coins for 2 x day passes of aud20 in total. Later I found out using the free Wifi in Adelaide that the day passes can be used on tram, train and buses, which was a good deal.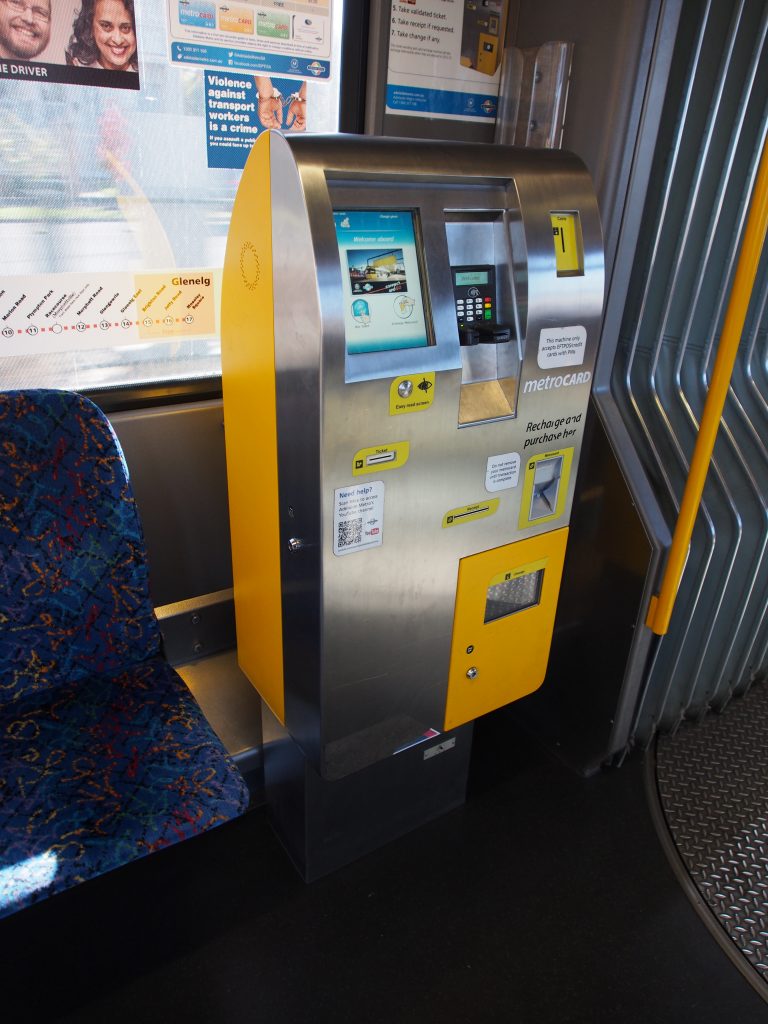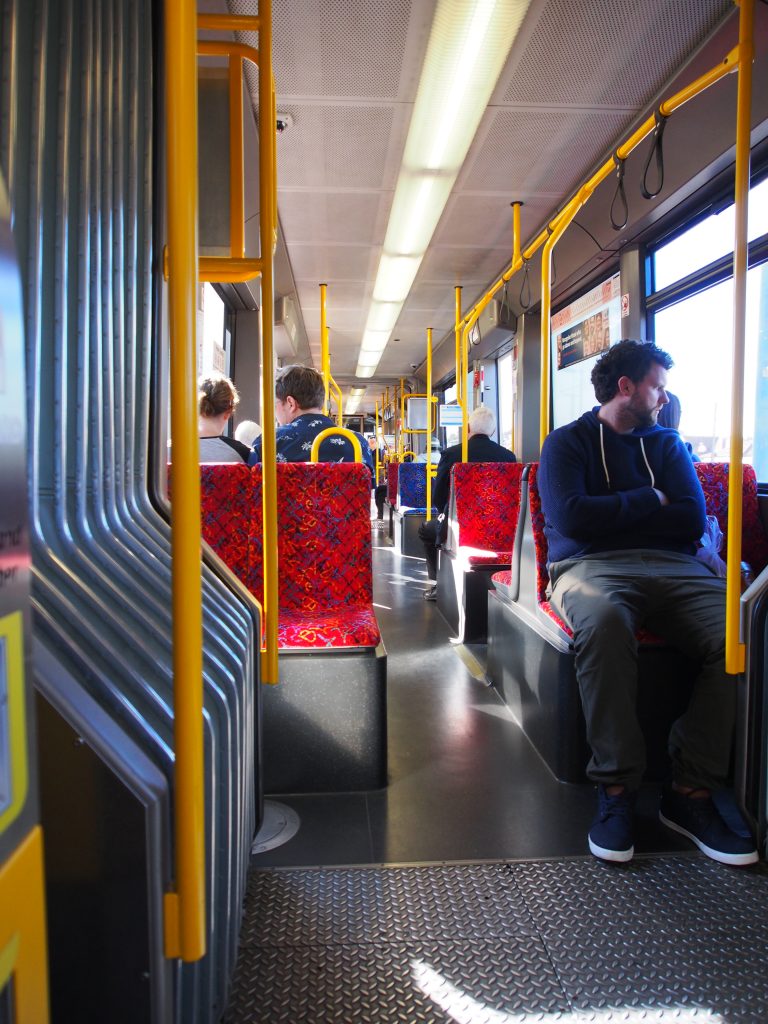 The tram ride took about 40mins to our stop Rundle Mall in Adelaide town and wasn't really crowded. Afterwards, we got off at the station and started to walk towards the Botanic Gardens. The real time arrival time of one of the buses actually required about 15 mins of waiting and we decided to just walk the 1km away which would be almost 15mins too. Along the way, it was a nice walk with the cool weather.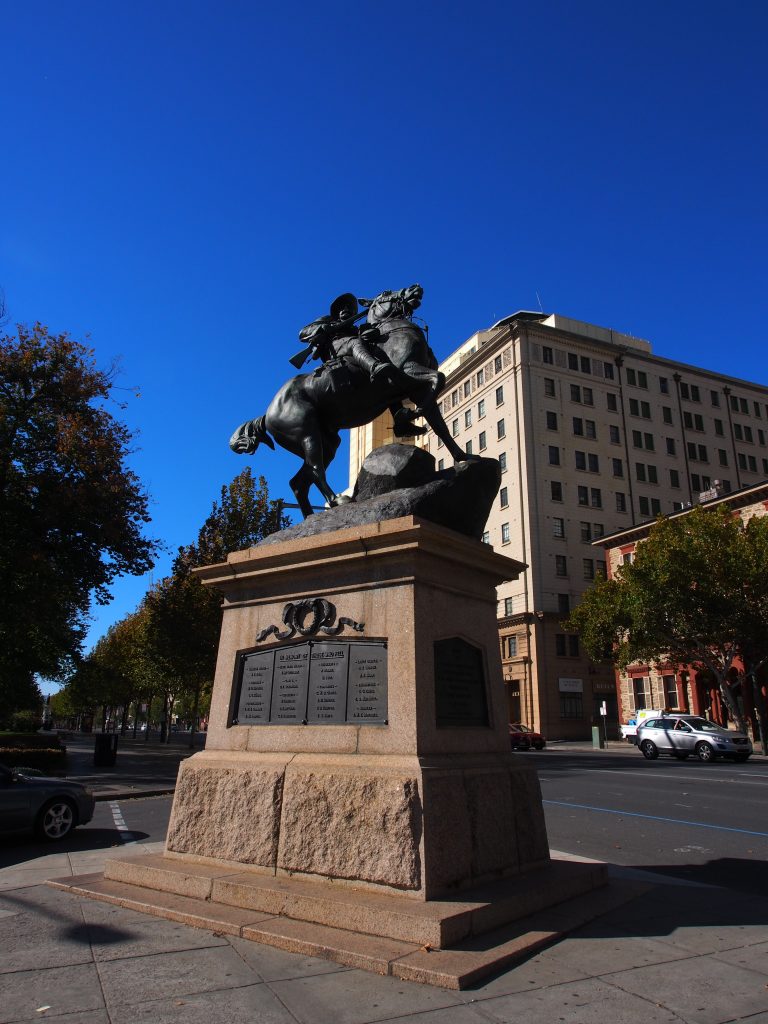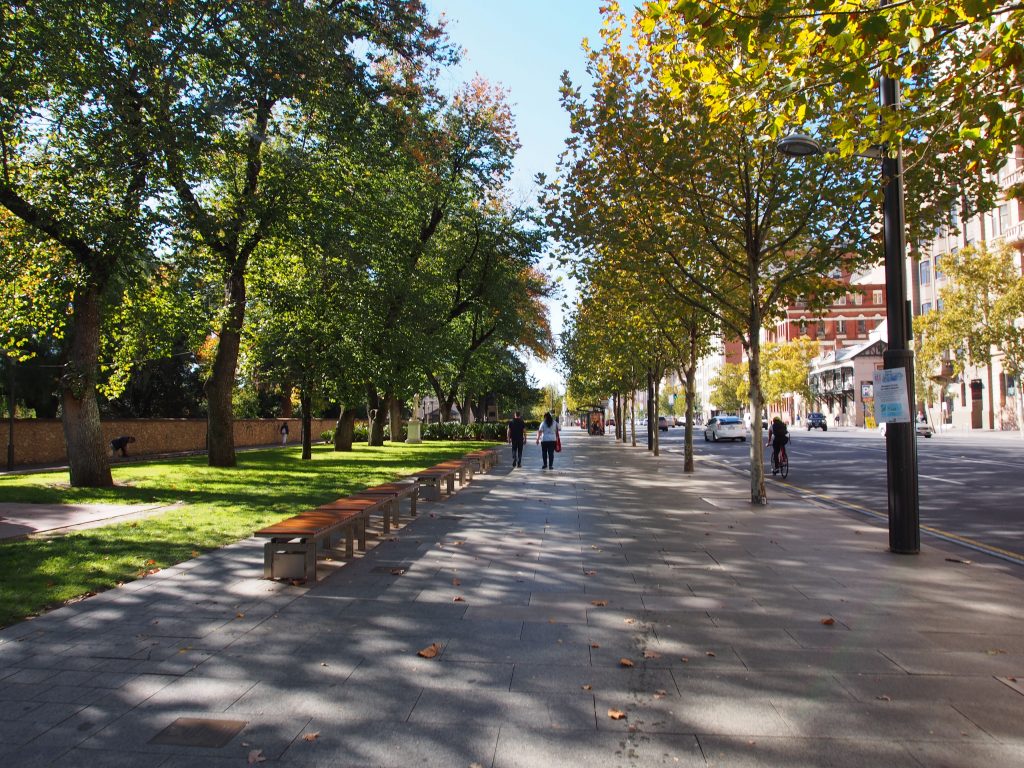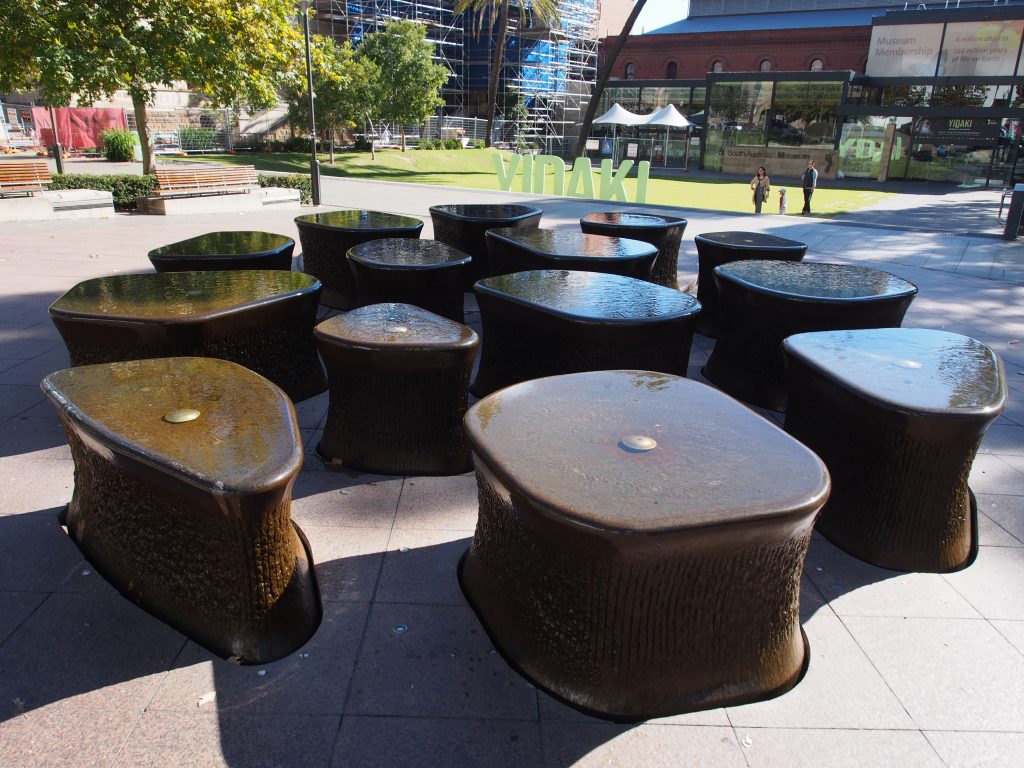 The Botanic garden looked a little big from the map but wasn't really. We walked through the garden just enjoying the freshness of the morning air and the greenery around. Ended up at the Cafe Fibonacci and took a seat there as carrying K for the whole walk was really tiring and I needed a break, and a latte to come along. Bought a blueberry muffin to share and after we were done, used the diaper changing facility in the disabled toilet to change diapers before leaving the gardens.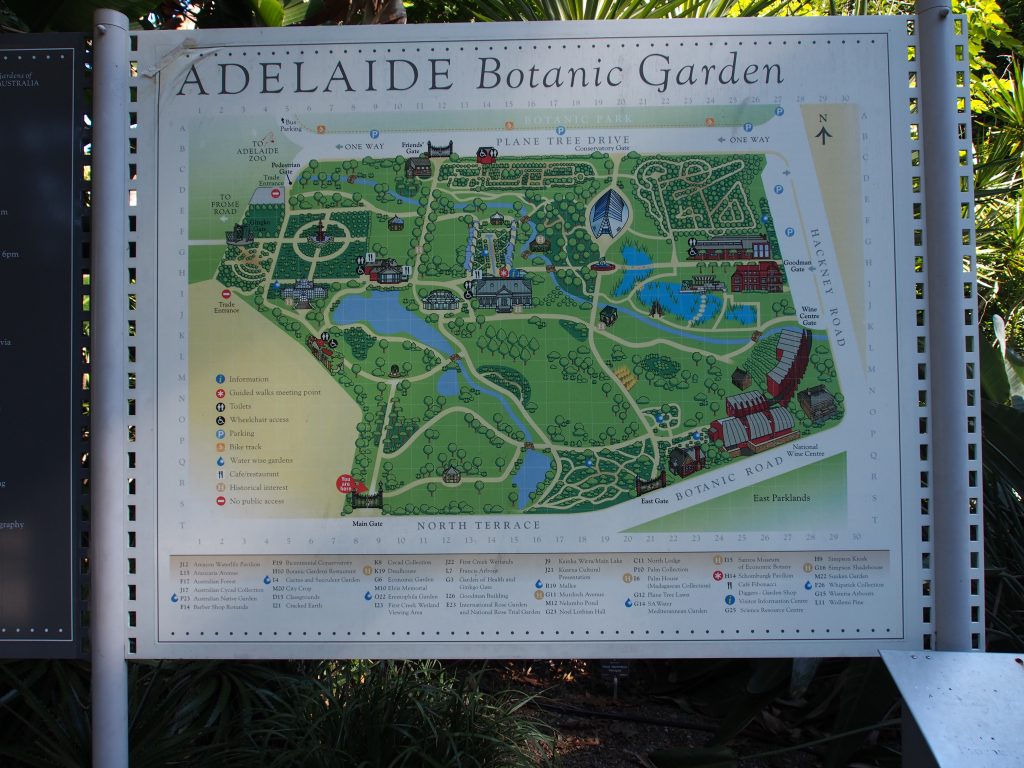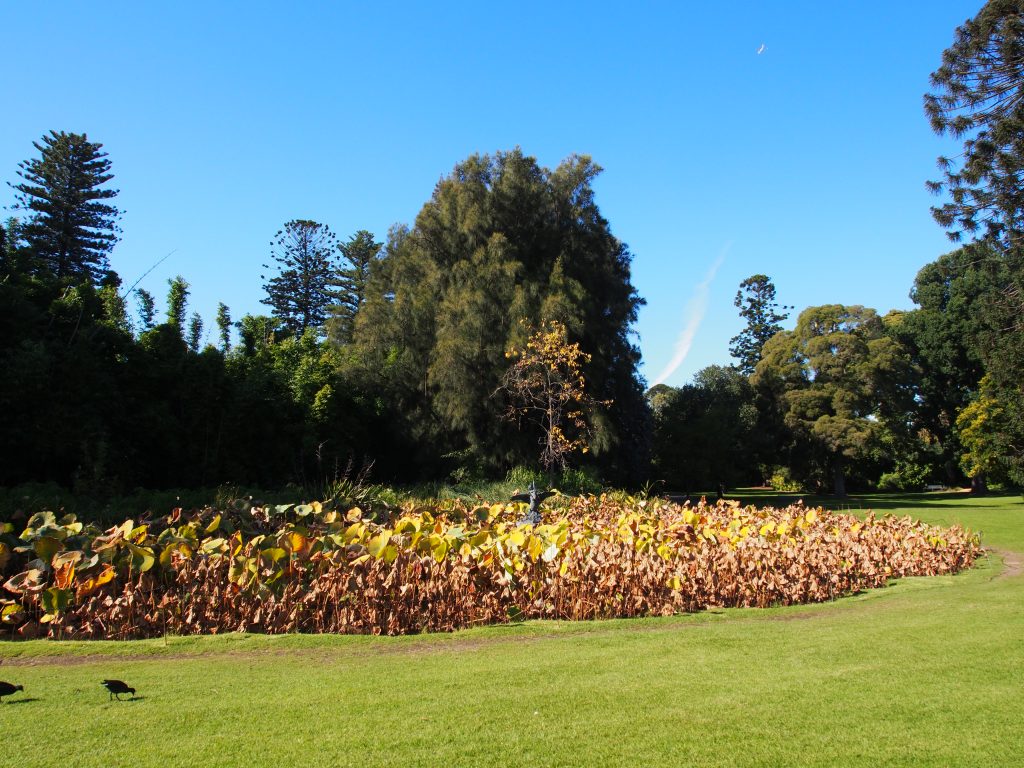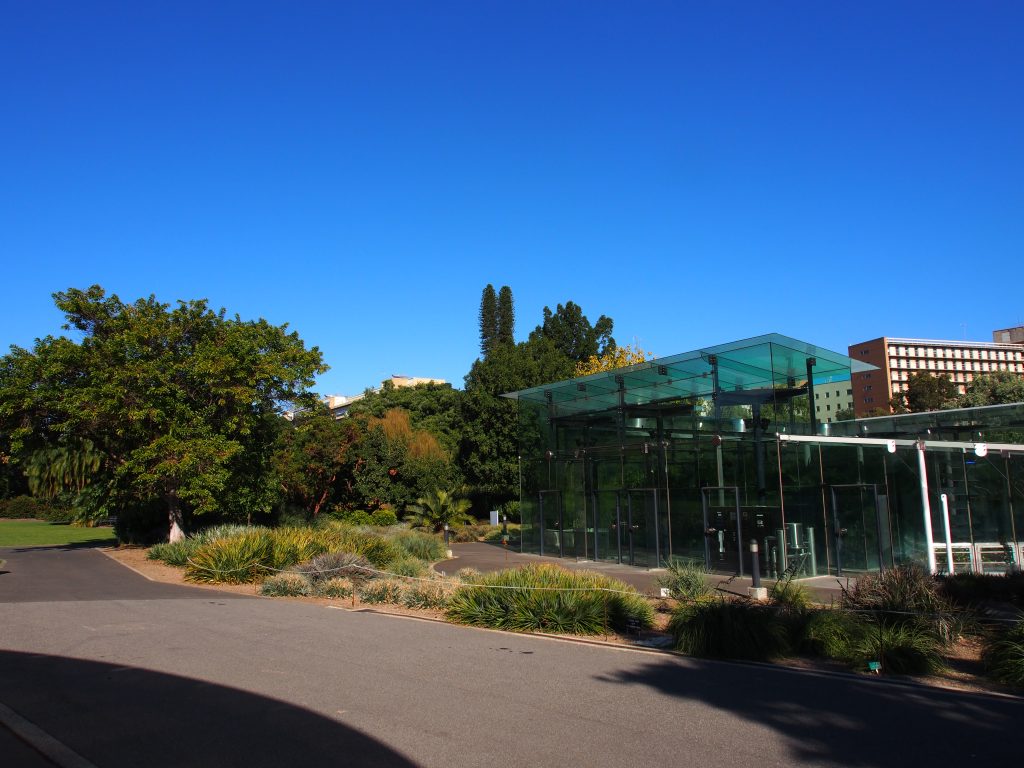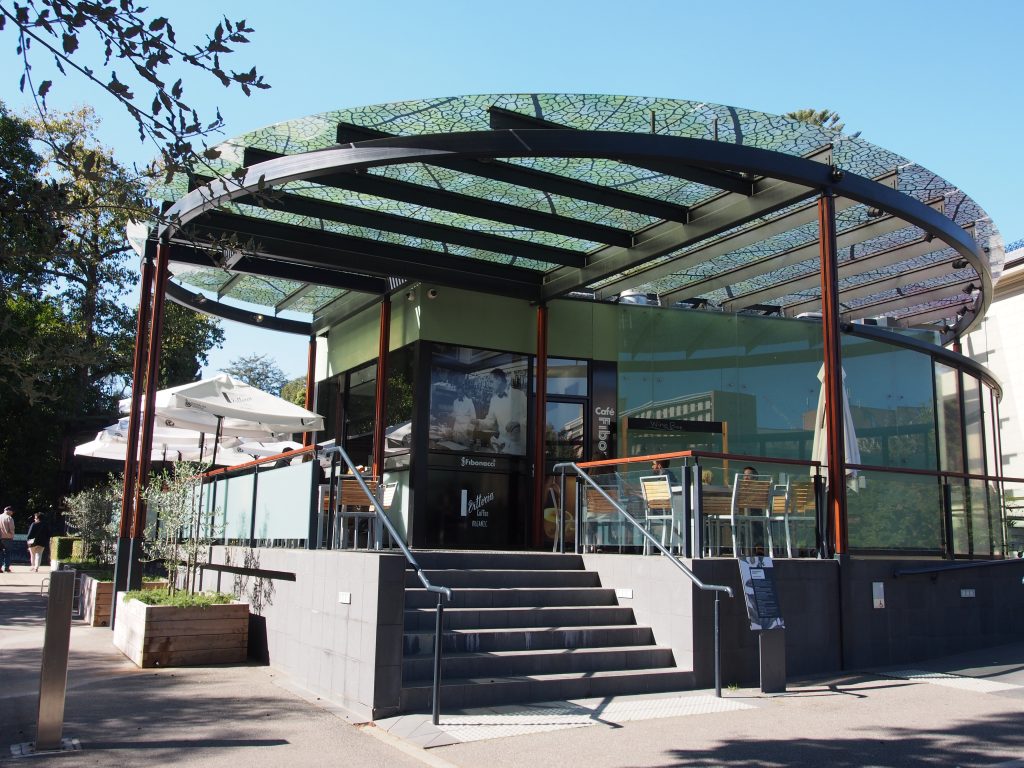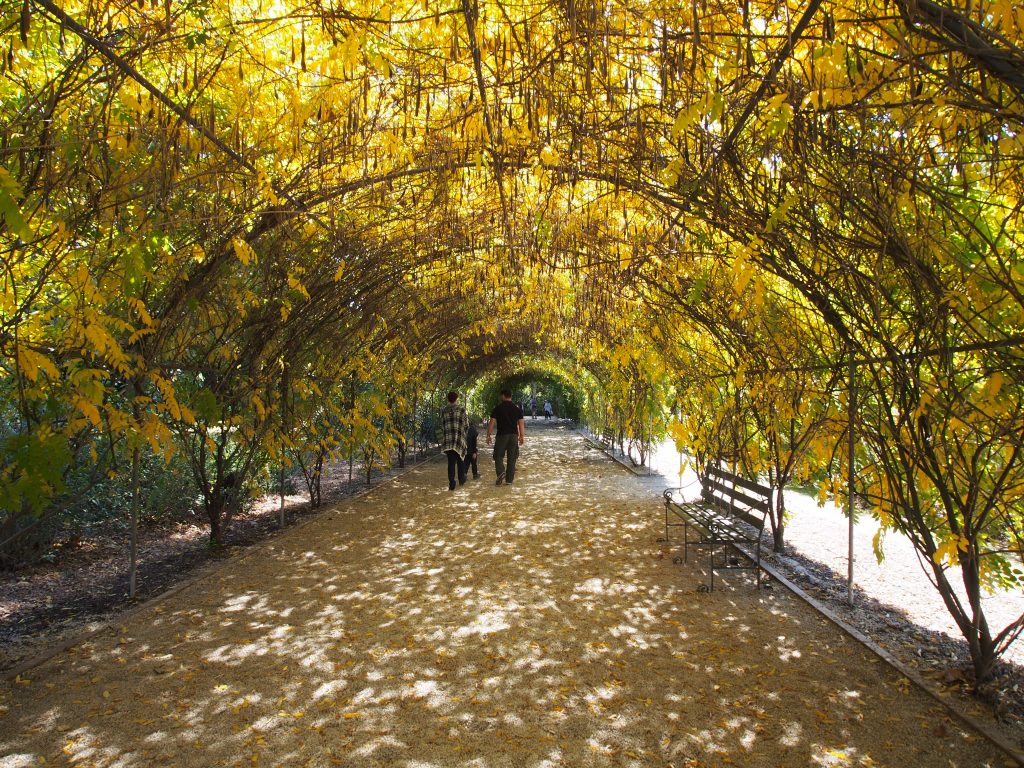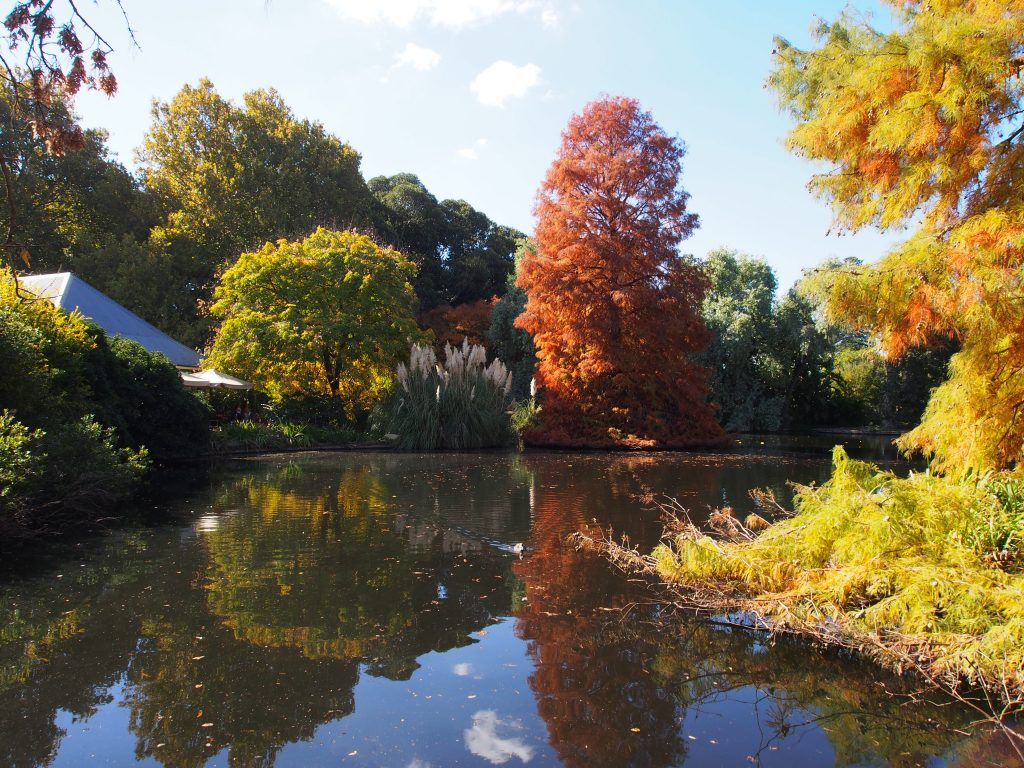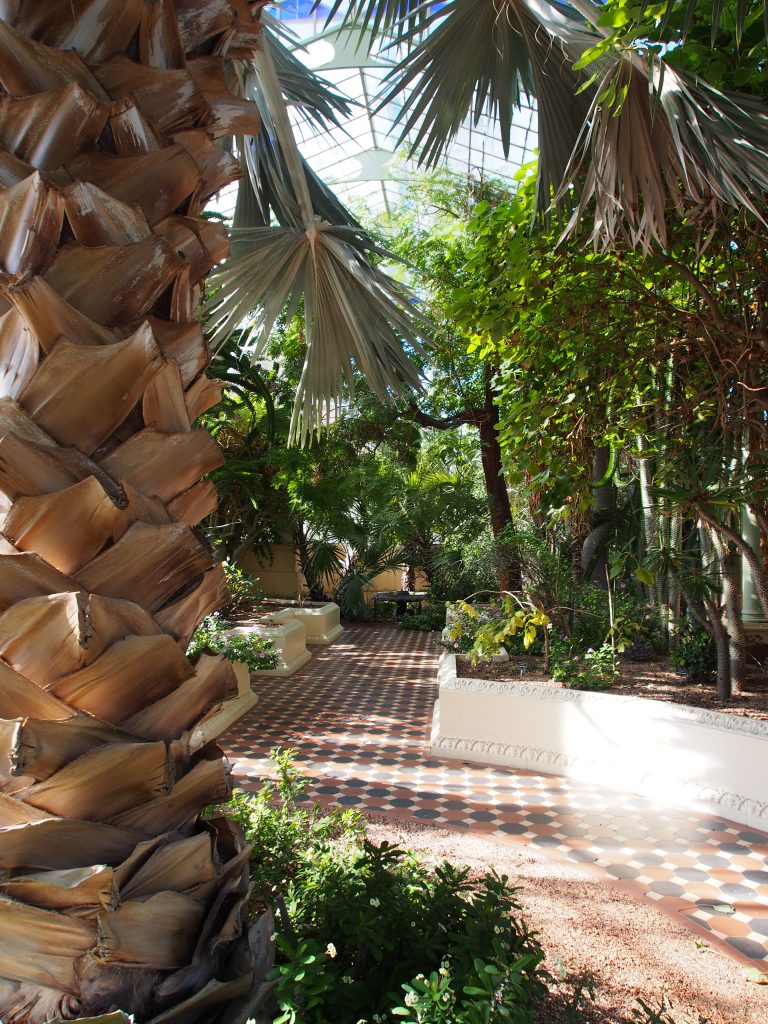 We were slightly lost and had to walk back towards the main gate to get to the bus stop. As we arrived at the bus stop, a J1A bus came along and we asked if he knew any buses to get us to Rundle Mall. He said it wasn't far from there and asked us to hop on and he would drop us nearest to the bus stop. What a thoughtful bus driver! There weren't any passengers on board then and maybe that's why he could offered the ride.
Once we got off, mommy hit the huge 2 levels Target store there. Mostly buying stuff for K again, we stayed there for quite a bit and buying more stuff like toys and cups before crossing to the 24hrs Hungry Jacks (In Singapore, it was known as Burger King) just across the road. Ordered a Perperi chicken for mommy while I tried their Gourmet burger equivalent, all for aud21. K also had his meal as we ate in but as usual, he was busy playing with the new Paw Patrol stamps that mommy just bought. The gourmet burger was a definite upgraded standard in terms of taste to the conventional ones and definitely worth the additional costs.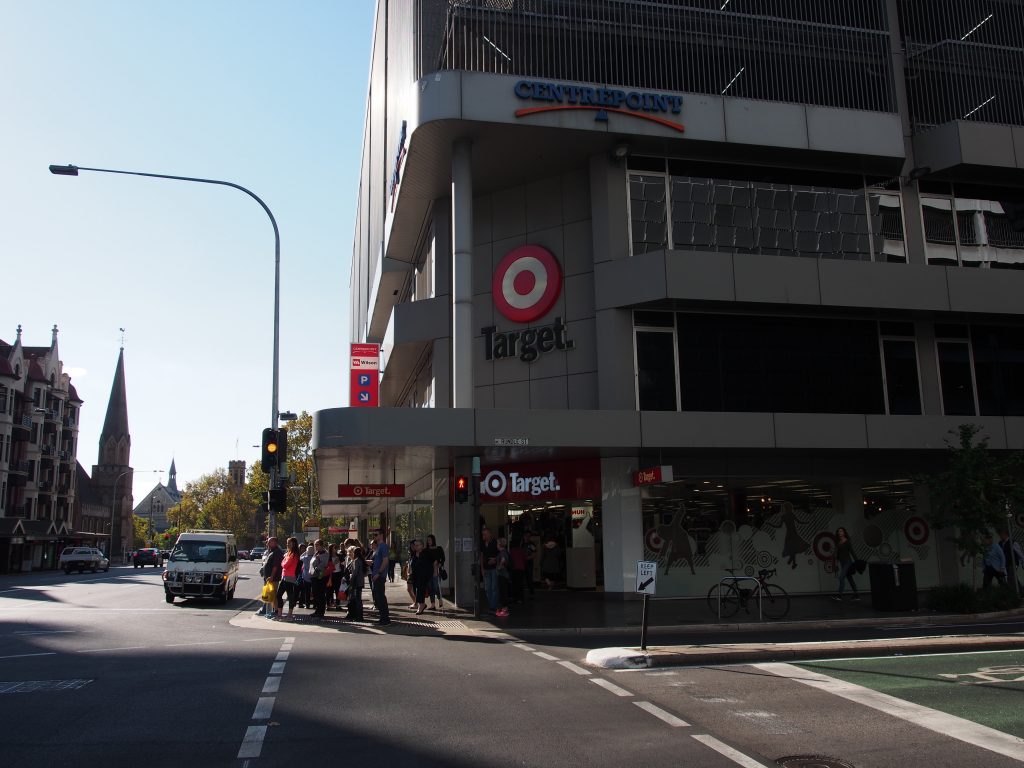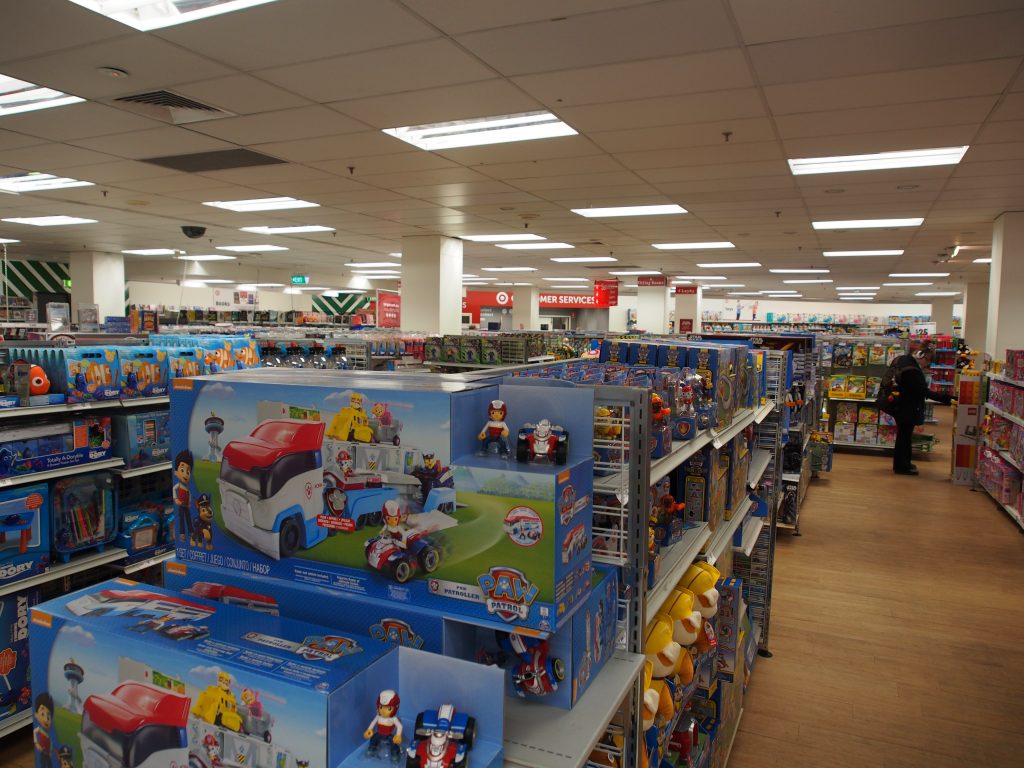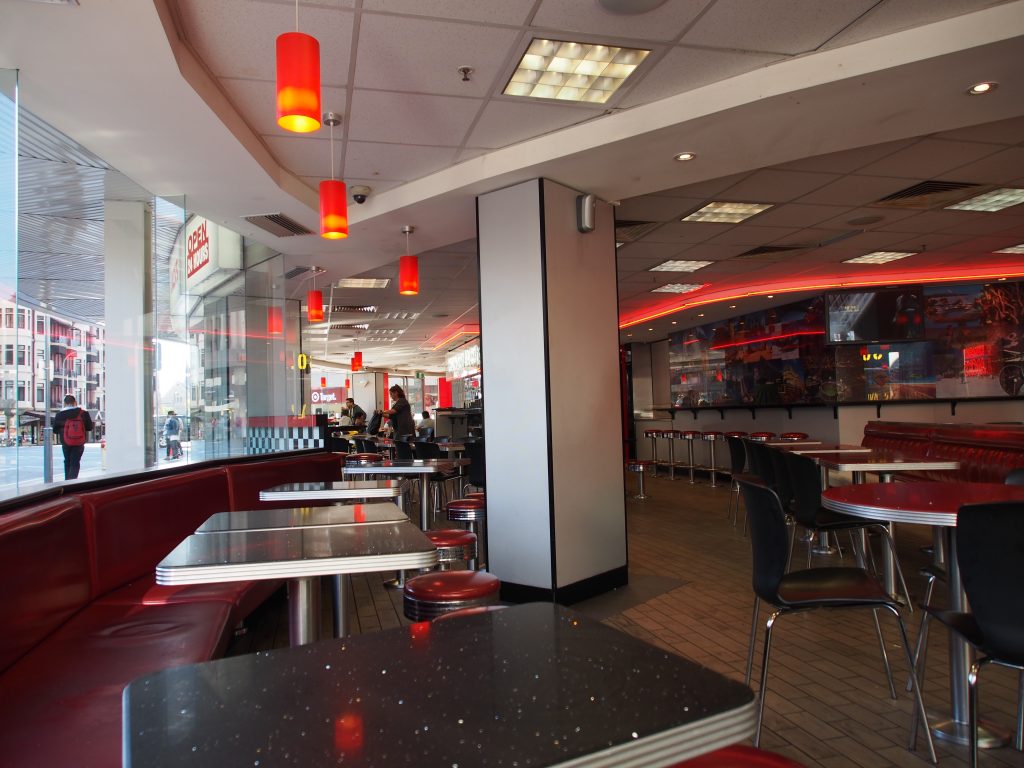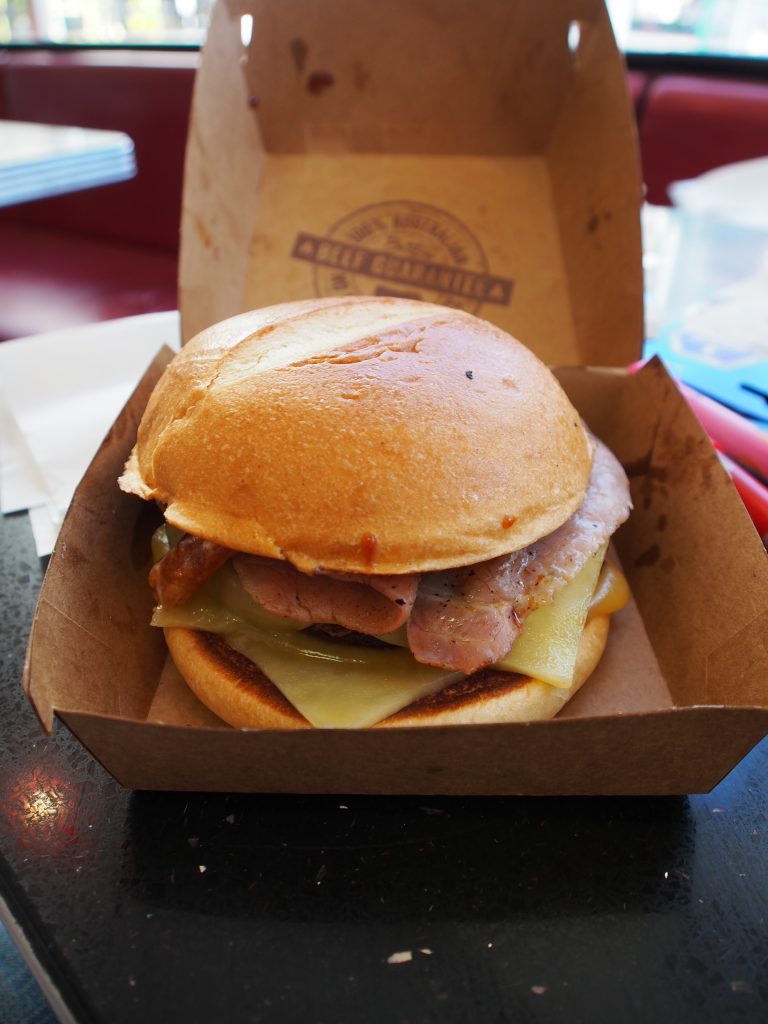 Then we crossed over to Rundle Mall, which was not a mall per se, but a long stretch of shopping street that had a few big players there, such as Myer and David Jones and an Apple Store. There were many baskers too, playing some impressive music but we didn't have time to slow down to appreciate. Before long, we were on the tram heading back to Glenelg, an end to our day exploration of Adelaide city. We got onto a pretty crowded tram almost immediately K fell asleep in mommy's arms. I joined them on the same seat on later when some of the people cleared.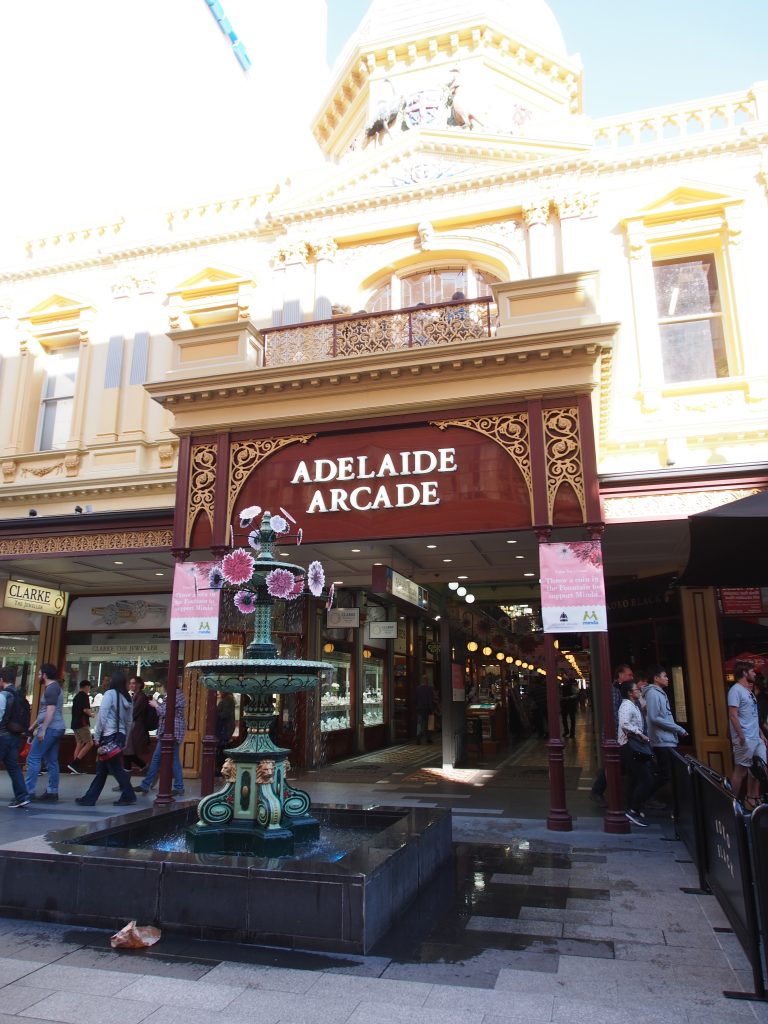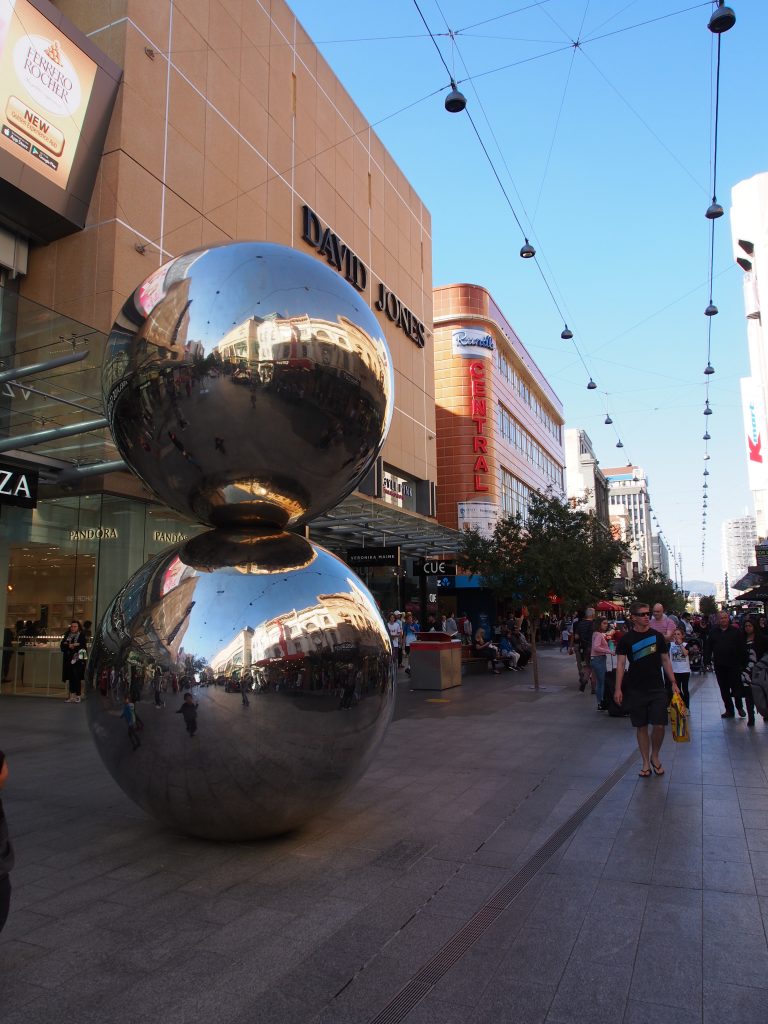 The 40mins journey ended at the same station number 17, the one that we boarded before and I carried K in my arms as he continued to sleep. Once back to the apartment, I set him down on the bed and it seemed successful that he remained asleep until the mistake of taking off his shoes that woke him up. We all laid in bed for an hour with mommy even falling asleep, in an attempt for K to return to nap but he just couldn't/wouldn't. Gave up and all of us woke up to go to the supermarket.
There were 2 majors supermarkets nearby, Coles being the nearest within 2 minutes walk while Woolworths was a little further, in a Bay Village mall. We chose to visit Woolworths instead as we could get free Marvel collectible coins again. We walked briskly there and was surprised to find out that the supermarket was closing in 10 mins time. Quickly we divided and conquered, mommy to buy the stuff required for cooking and I proceeded to buy 2 cans of Nan stage 3 which was about half the price of that in Singapore, at aud22 per can of 800g. We also bought some Tim Tam to be brought back to Singapore as treats for colleagues. We spent about aud100 in all and that gave us 5 tikam Marvel discs in which K held tightly all the way back to the apartment.
Immediately after putting the stuff down, I brought K to the indoor amusement building Beachouse to continue to utilized the rest of the card value, which was a train ride, a castle play and 2 other games. Got K to finish eating his cracker and cheese snack before we boarded the train that was outdoors, and that went about 3 rounds around the mini golf course. K wasn't particularly fascinated though.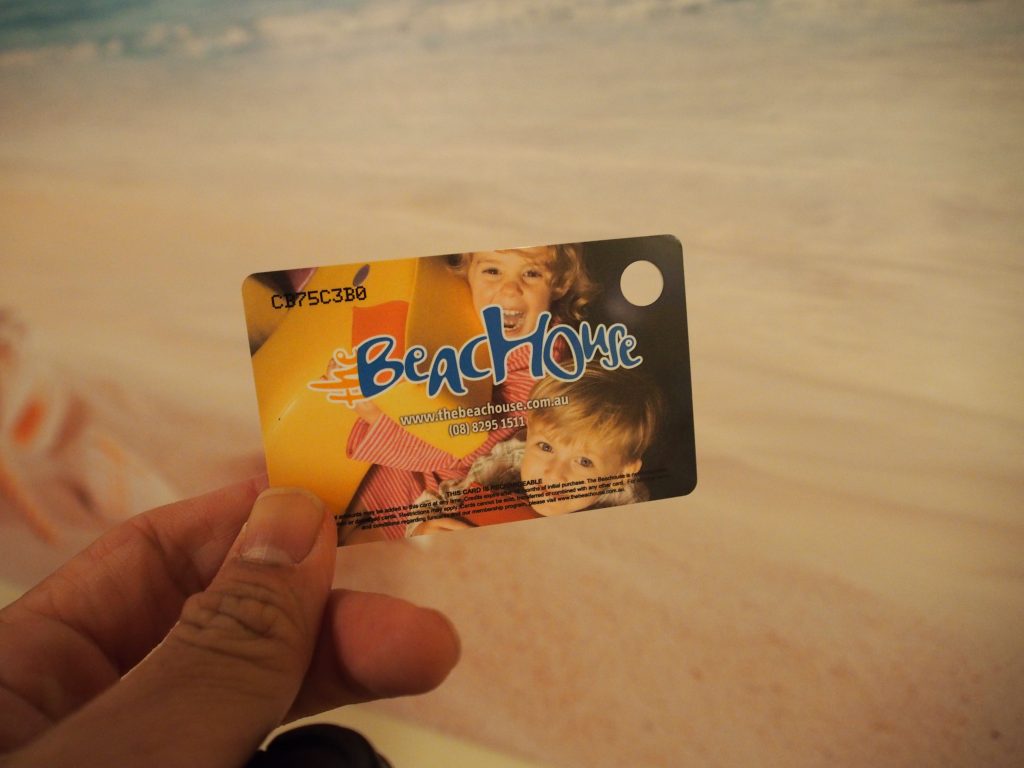 Then we proceeded to the castle play, which was in fact a 3 storey high indoor playground. The bad thing was only kids under 1.3m could enter, and K had to go venture on his own. He was fine going along but stuck merely to the first 2 levels. There was another kid who somehow got lost and didn't know how to return. The staff was asked to help get him back but that failed and the father had to go retrieved the kid. I thought this rule was quite stupid because toddlers whom were just above 75cm could enter, but wouldn't have the street smartness to get in and out of this maze liked structure. Thankfully K was able to get out and he soon did after I bought my latte and thought that I could get some "me" time.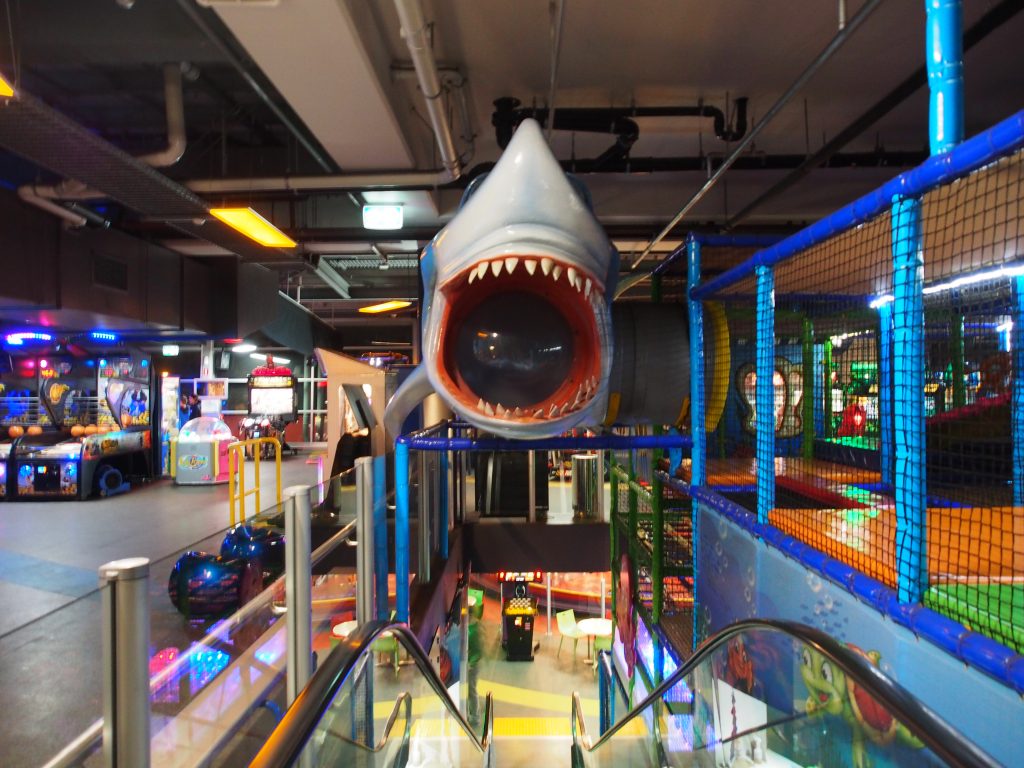 We then went over to the "crazy" mirrors on the second floor where K had a nice laugh about it before going back to the first floor to see which rides he wanted to use the remaining 2 credits. We eventually used them for a machine hitting rubber ducks that earned us 5 tickets each round. That only got us enough to exchange for 2 rubber balloons that I didn't bother to exchange. Spending more was just not of value.
We then went outside Beachouse as there was an outdoor playground. Although it was already dark before 7 (and I missed the gorgeous sunset), K still had fun climbing up a fake grass patch on a structure up to the top then to slid down a slide. He also had his first experience of bouncing on a trampoline and walked on the stumps and a slippery rubber bridge. We only returned at about 720pm, the cold wind was already starting to blow.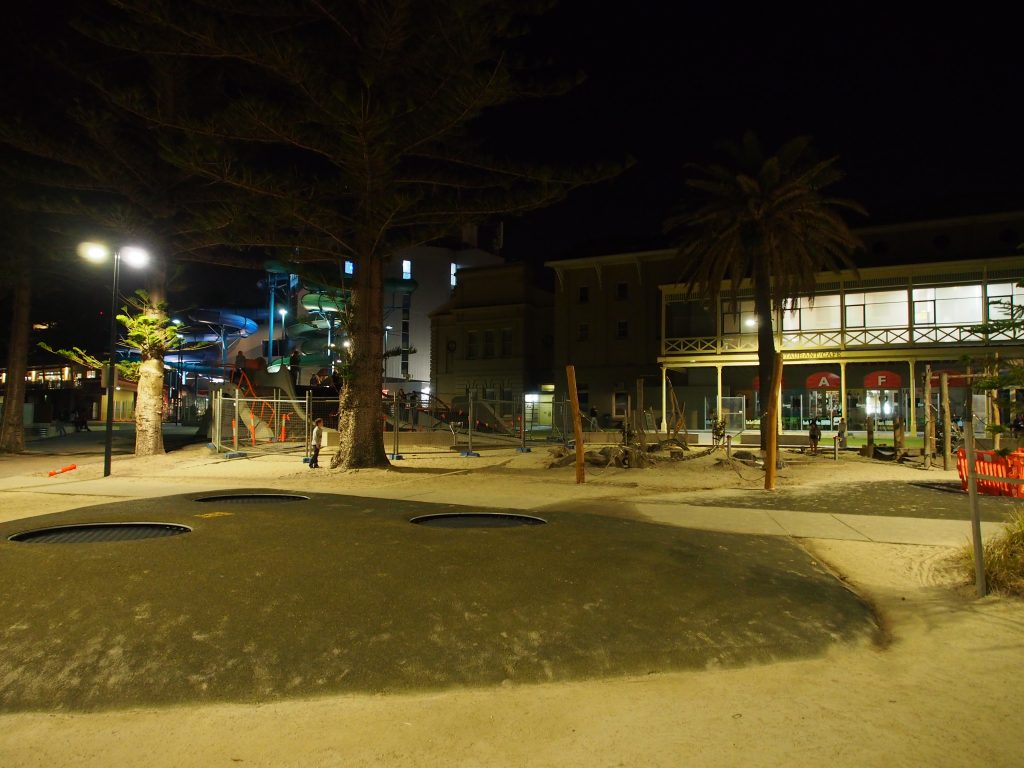 Back in the apartment, mommy was just about done with cooking and we were just in time for dinner. K didn't have a lot of the fried rice and after dinner, I got K to bath and before 10pm, he was in bed.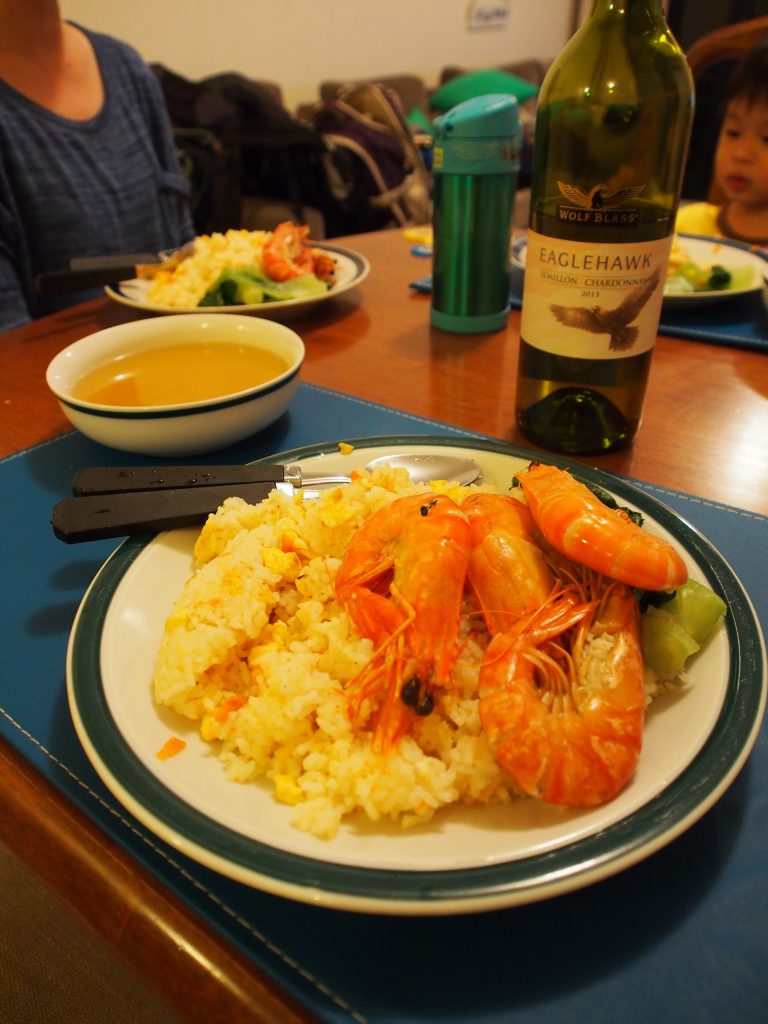 The rest of the night was spent packing and cleaning as we had to catch an early flight the next day morning. There were many new things and toys to pack, as mommy was a die hard customer of Target and was buying lotsa stuff. Thankfully with those perishables that were utilized during this trip, the free up space was enough to accommodate the new stuff and of course, the foodstuff filled my back pack. Mommy caught some TV while I tried to finish the complimentary bottle of Chardonnay and update this blog before going to sleep. There was one uncertainty in our mind – would there be an Uber driver tomorrow to pick us to the airport?