Our getaway trip to Sun Moon Lake for the long weekend due Vesak day (who could resist stretching the off work days a little longer) started off with an early morning drive to the airport for our China Airlines flight at 1030 am. We were taking it easy this time, with wife being preggy at first trimester, so we weren't taking flights available just after midnight. This would also mean less time for travel as there were spent flying there.
These tickets were last minute (for doubt on fit for flying for preggy) and this costed almost 5 times more than cheaper budget air (those that booked way earlier). Were initially going to book Tigerair but found that the last minute prices had went up to $780 per pax. Looked around again and this $680 one showed up unknowingly on Skyscanner. Great!
Getting to the airport was easy on a traffic less Saturday. At the counter in Terminal 1, there weren't any queues at 2hrs before boarding. However we forgotten to bring the credit card used to purchase the tickets and had to fill in the form to indemnify the airlines from the future claims in case of fraud. All was done smoothly in which we applauded the good service rendered by the China Airlines staff.
It was a 2hrs wait with at the cafe, playing our online games until it was time to board. The boarding was efficient and soon we were seated and awaiting take off, some 30mins later, probably due to heavy traffic.
Arrival at 3mins later than expected and going through the customs was fast as there weren't many tourists at this time of the day. As we made our way to the luggage pickup, there was a beagle sniffing out the bags for food brought in from overseas, apparently disallowed.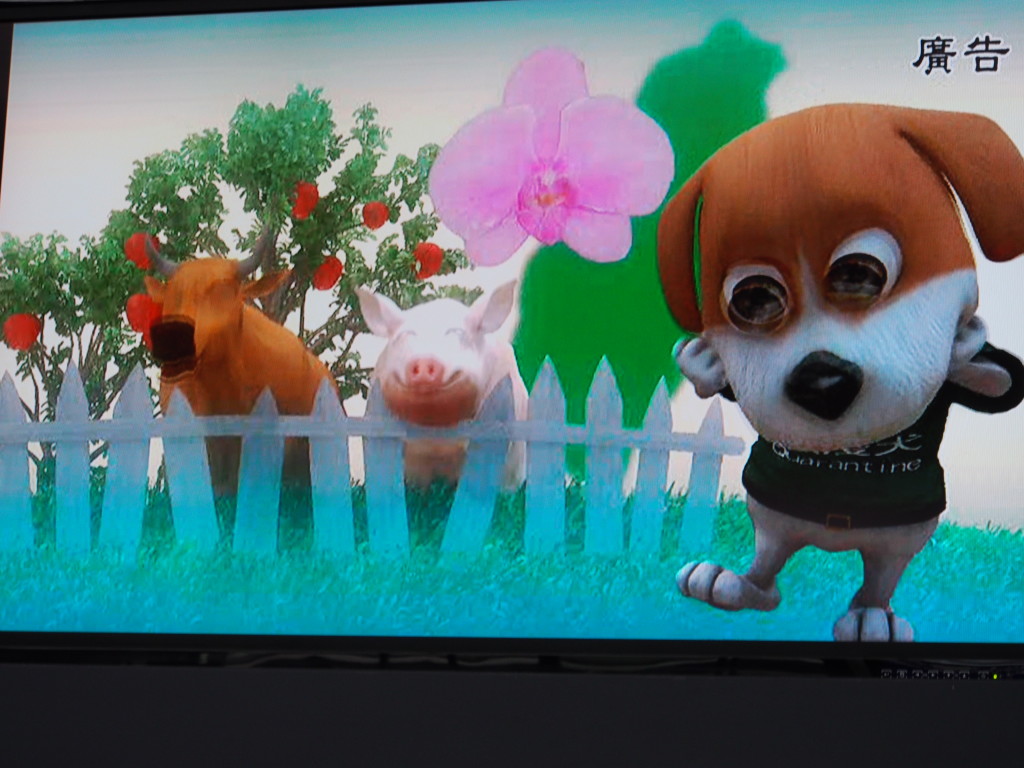 Following the signs to the bus tickets counter 2 to Taoyuan High Speed Rail at the ground floor paid off NT30 per pax for Ubus 705 and waited in line. The bus arrived shortly, boarded and waited until there weren't anymore customers and then we were on our way.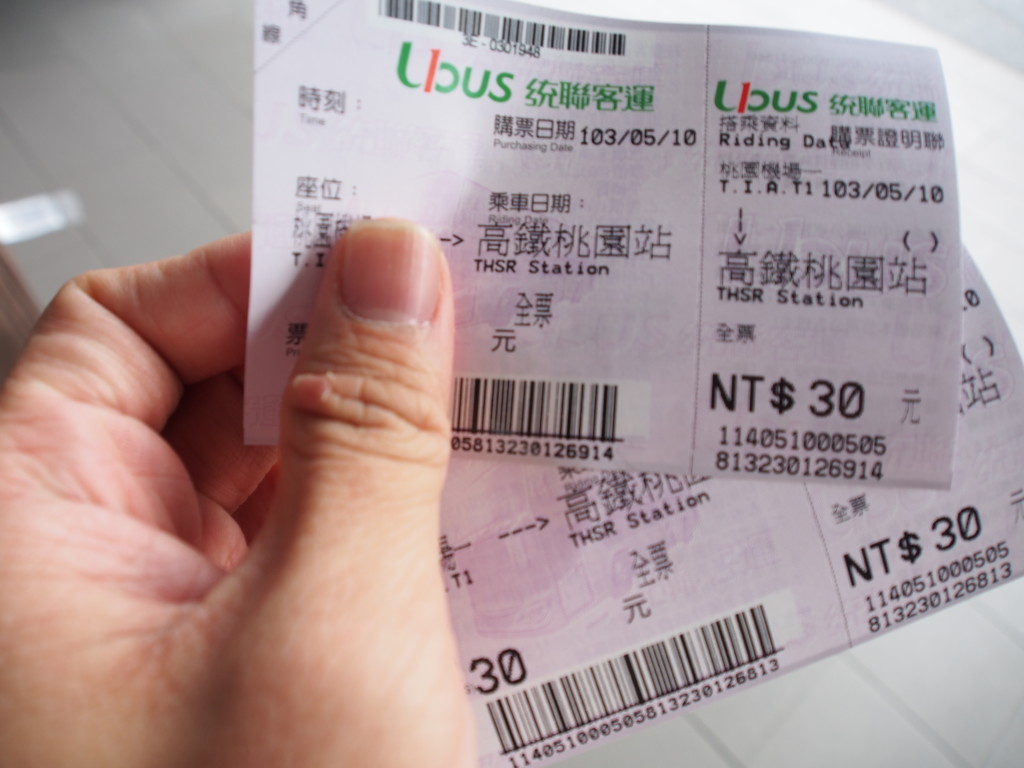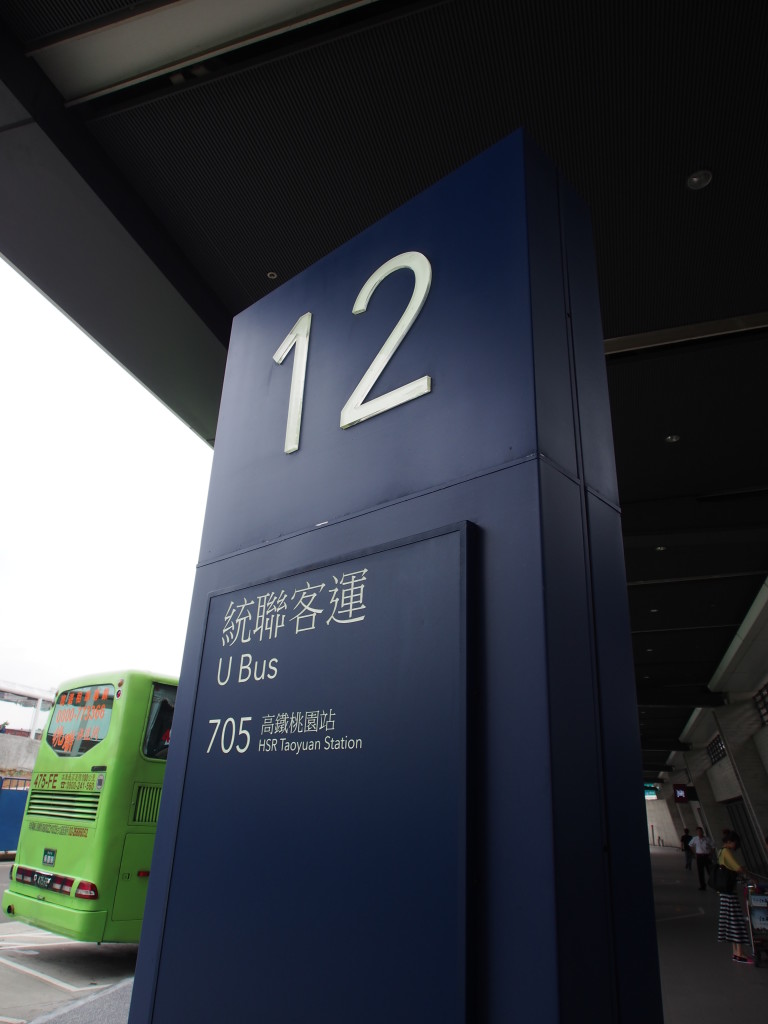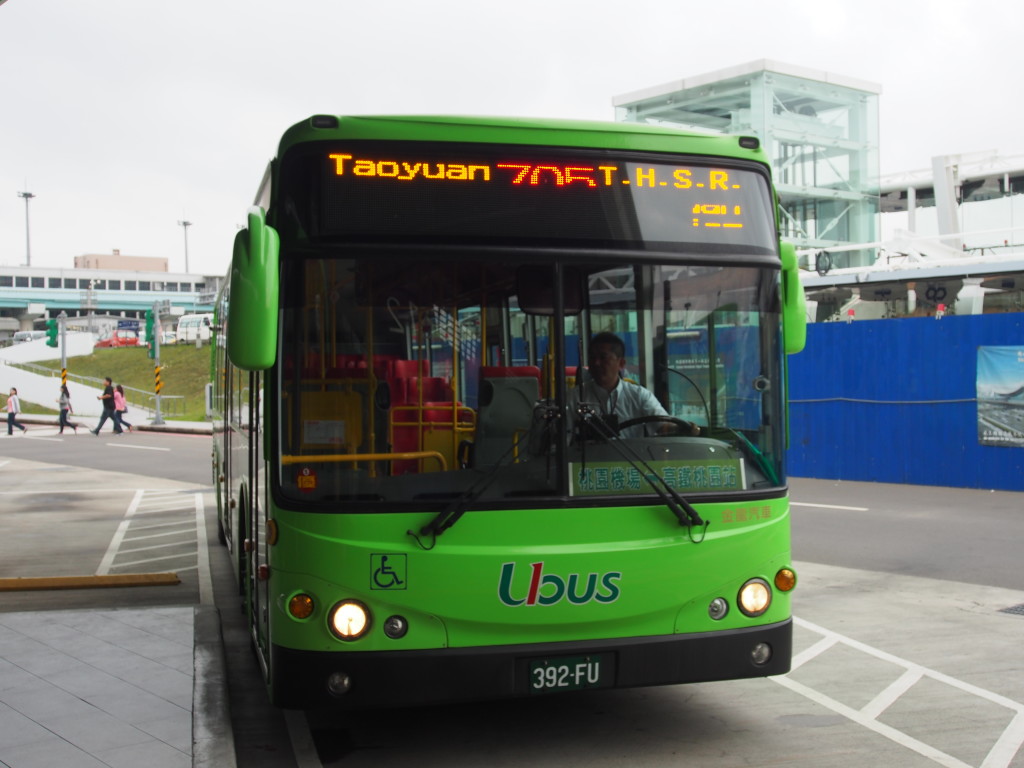 10mins in medium traffic, we found ourselves arriving at the HSR. The station was pretty busy with a queue at the ticketing counters. Asked for 2 tickets to Taichung and paid NT1180 for the 16:57 train. Had some time and went into 7-11 to get mineral water and kick start out eating journey by getting some Taiwanese oden.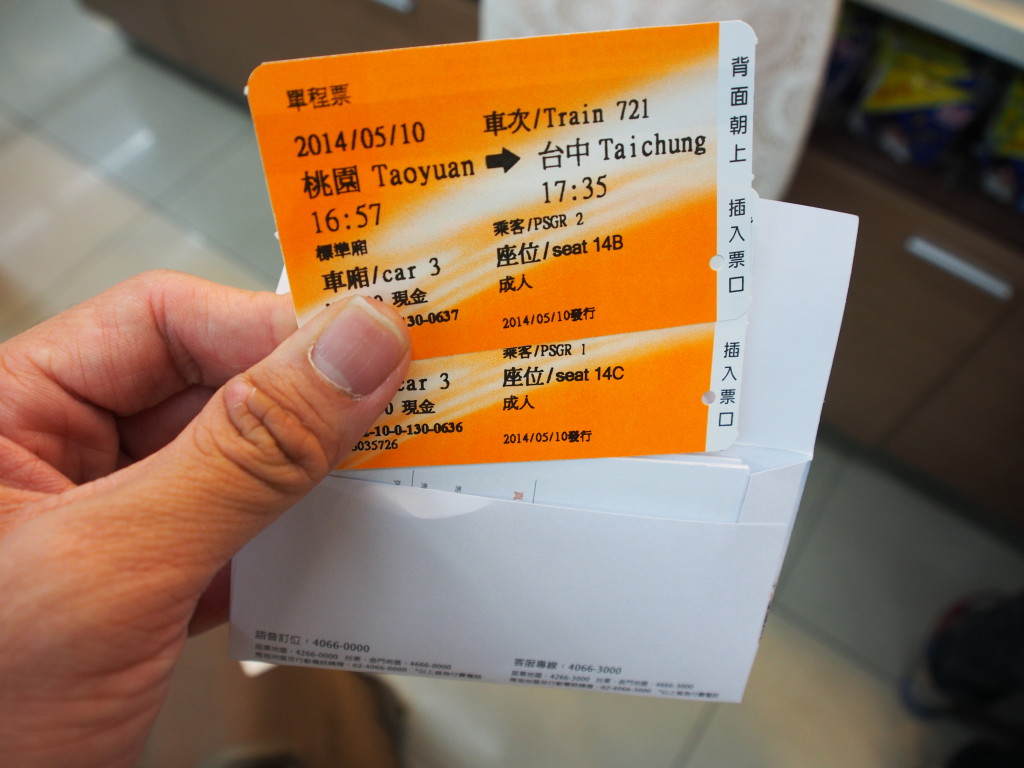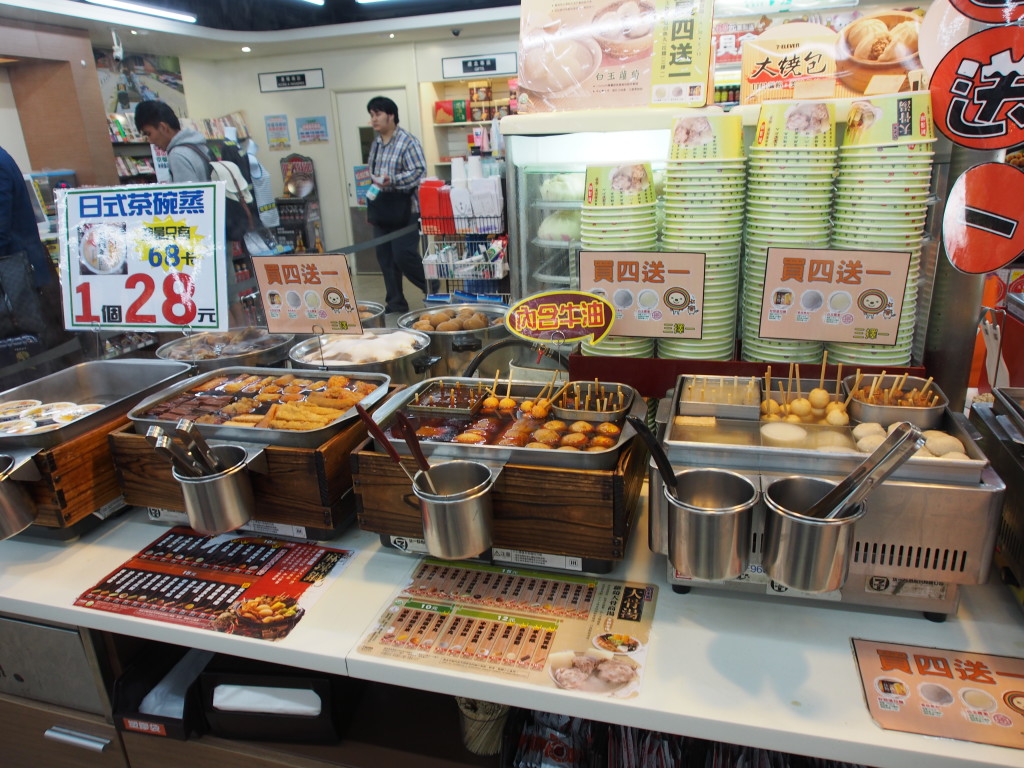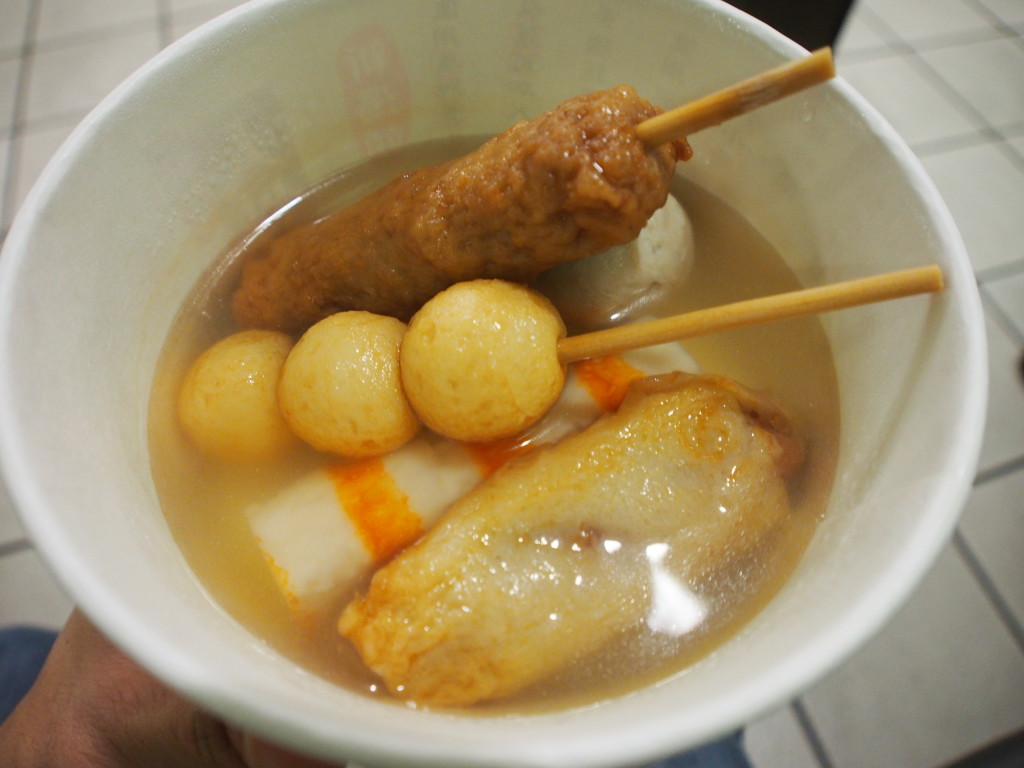 At the platform, there were designated boarding location for the different seats. Boarding the train with a huge luggage bag was ok, as there was also a limited space located near the exit for the luggage, and luckily for us, it wasn't taken when we boarded. Seats were spacious and adjustable, though it took some time to find the adjustable knob at the end of the arm rest. When it was time, the train propelled us to 300km/hr towards our destination for today – Taichung.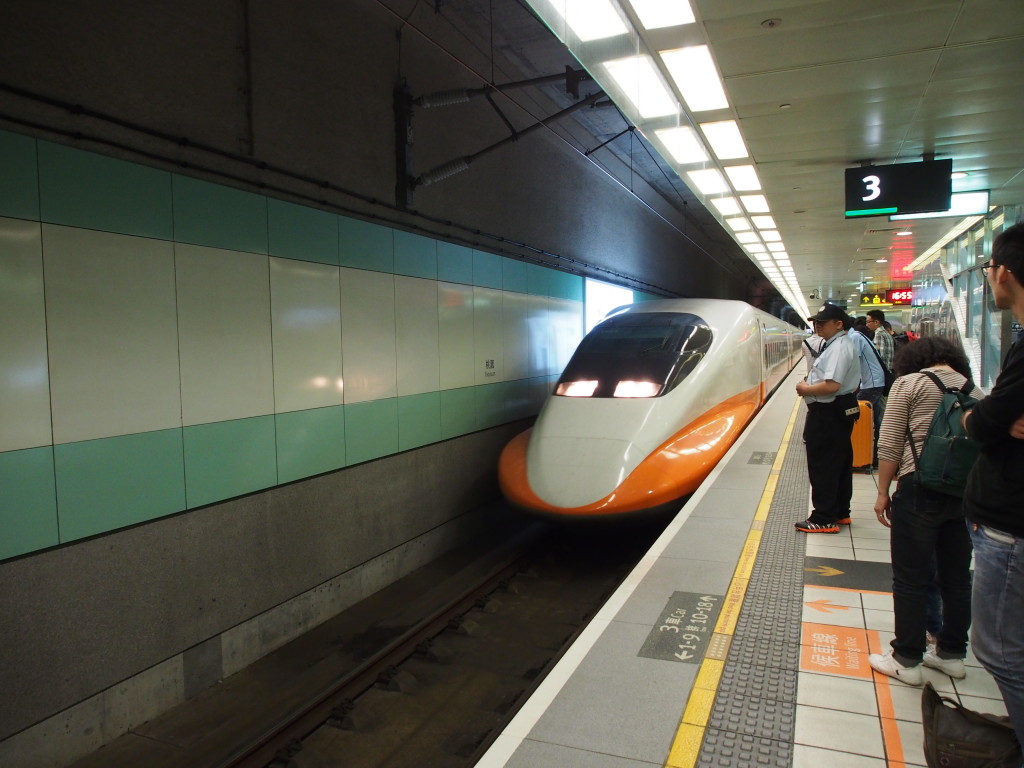 40mins later and we arrived at the Taichung HSR station. From there, we went on to the connected rail, an older station that did not have escalators. Tried to buy tickets from the auto machine. Managed to find the price but wasn't sure of the type of train to take. There were 3 prices ranging from NT15 to NT23 and so we just bought the most expensive one. There were multiple choices that had to be chosen in sequence but it should be ok if the table could be understood properly. 2 tiny rectangular tickets were dispensed and we went through the auto gates to the platform.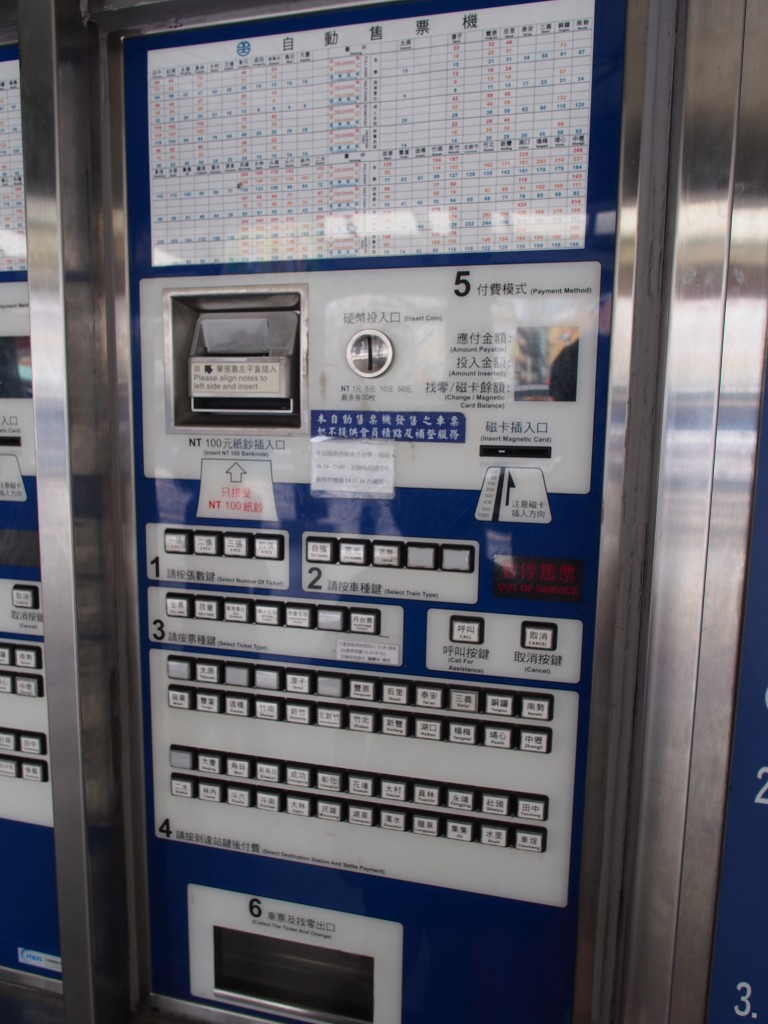 The signboard showed the local train (cheapest) arriving next but we had bought the most expensive. Though we weren't sure of the difference but boarded nonetheless after checking with one of the staff onboard. 3 stations later, we arrived at the Taichung main station, just mins walk away from our accommodation – CityInn hotel.
Checking in was a breeze, given a room on the 8th floor. It was a room designated as one that had the fire escape equipment. Only after entering we knew what it was. Some lifting equipment for fire escape located near the windows! Does affect not us much though. Spent some time in the room using the free wifi before boarding a taxi to get to Yi Zhong night market.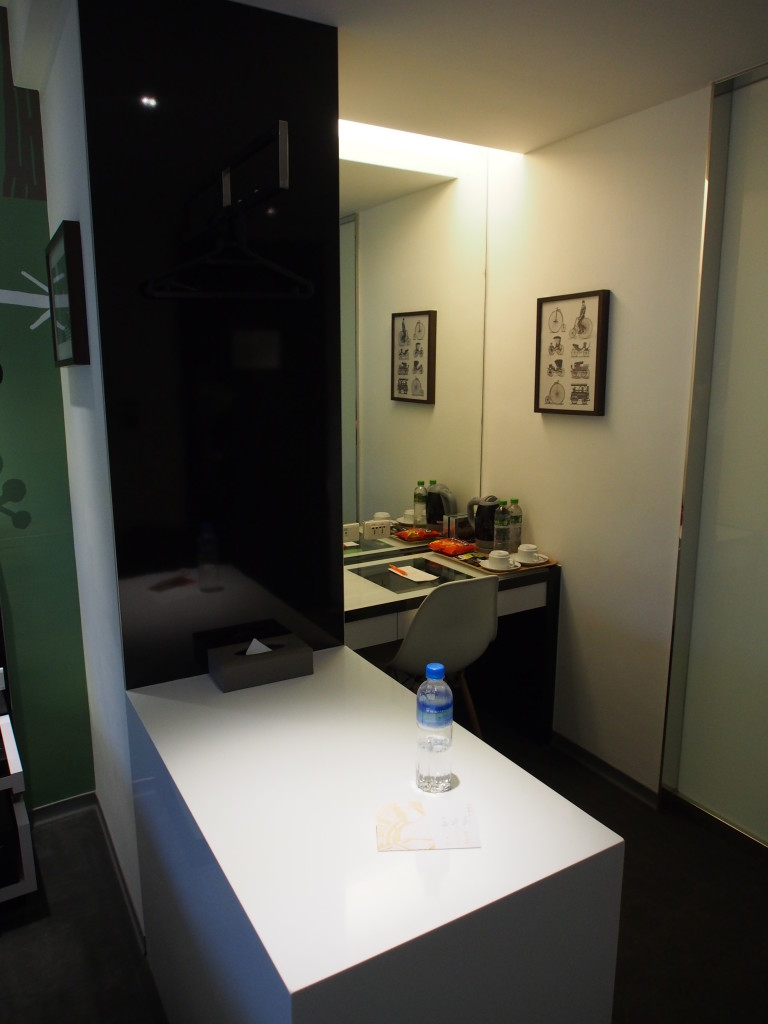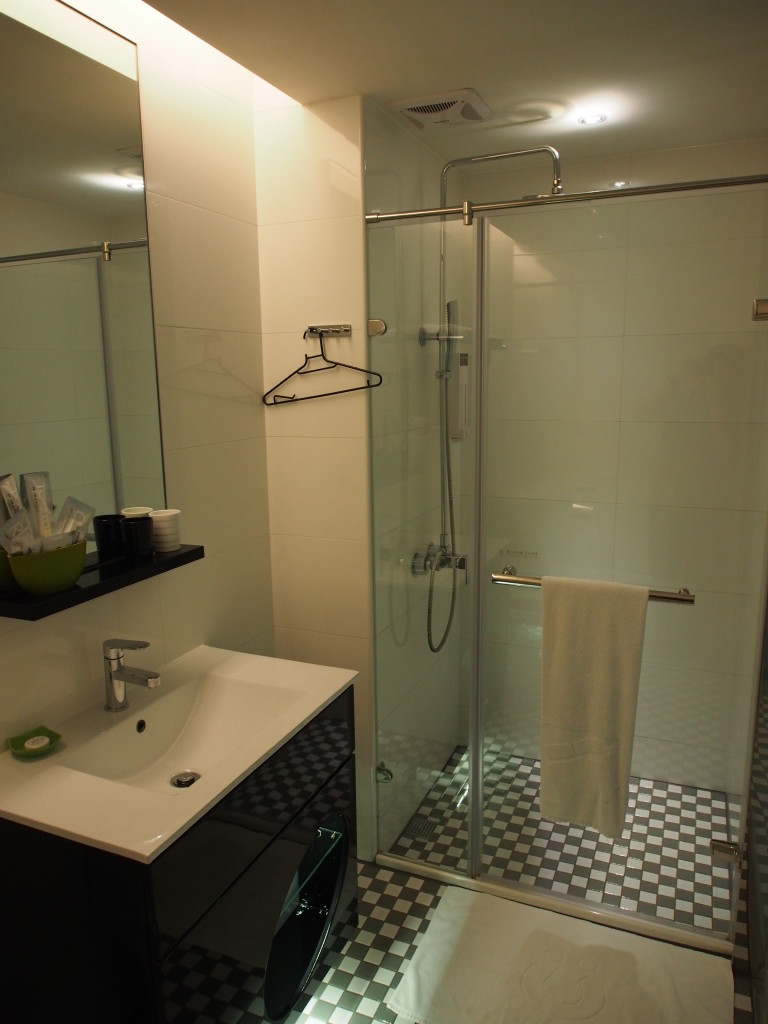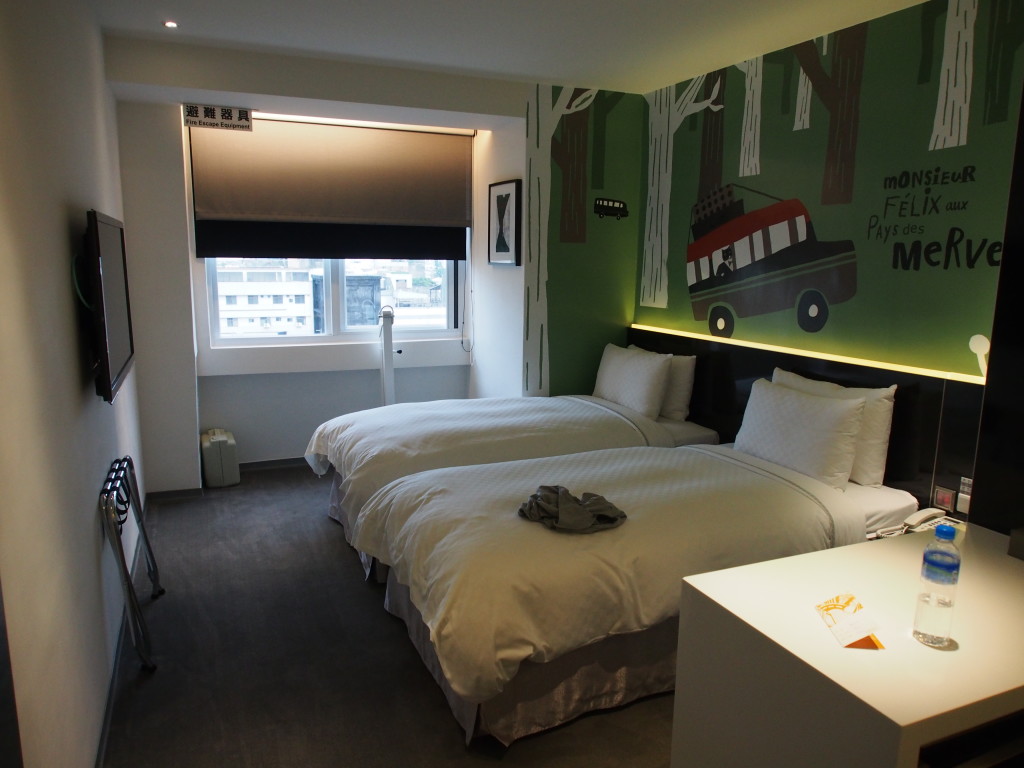 NT100 got us there along with some sales talk from the cab driver. He was offering to take us to the Sun Moon Lake for NT3000. Without the hassle, it could be worth it. We didn't agree right away but was given a name card instead.
Yi Zhong night market was a huge area with a mix of ultra trendy (mostly for the young) fashion shops in airconditioned multistory building, shops of casual fashion lining the streets and crowded street corridors, cafés and restaurants, and of course the individual stores that made up the night market. Bearing in mind that our next destination was the bigger Feng Jia night market with much more food, we only bought from 2 stores, but we didn't know that was also quite a bit to finish up. Took a rest on one of the seats at a open space nearby to finish up the food, we continued to walk off the food by doing some shopping before leaving in a taxi.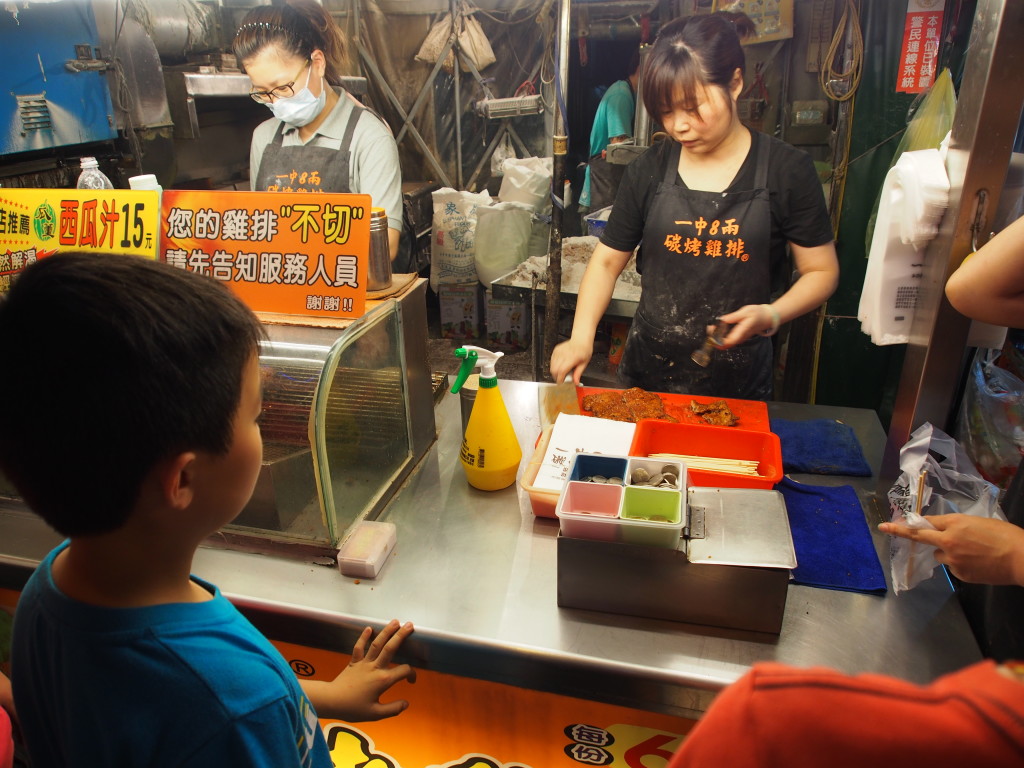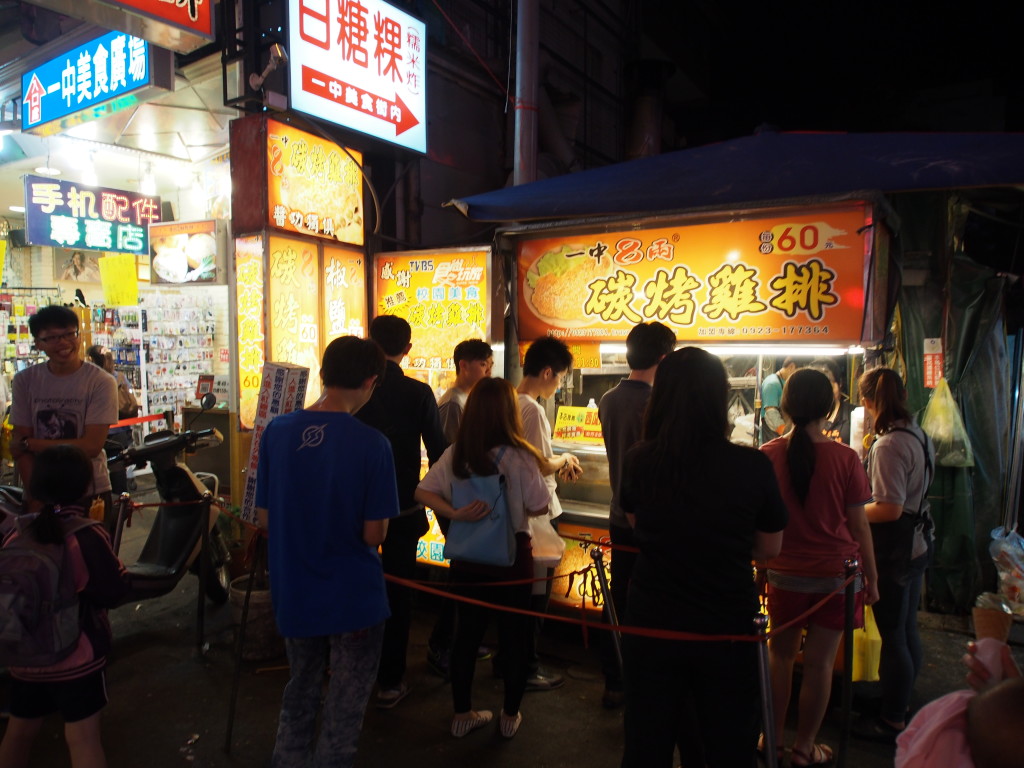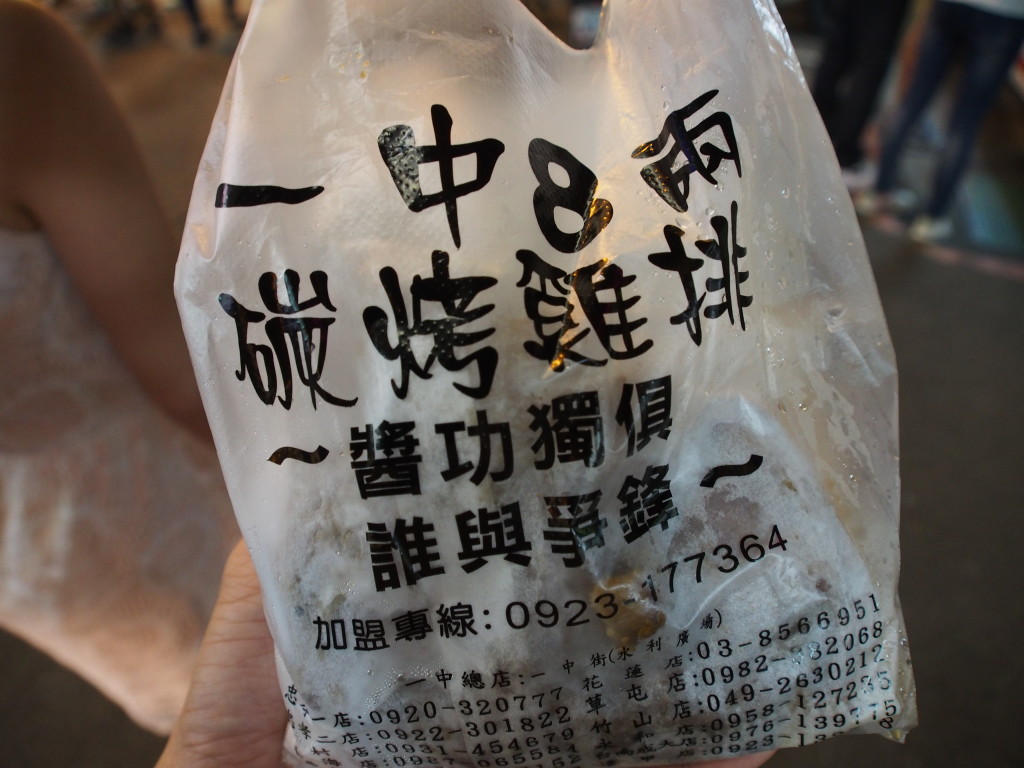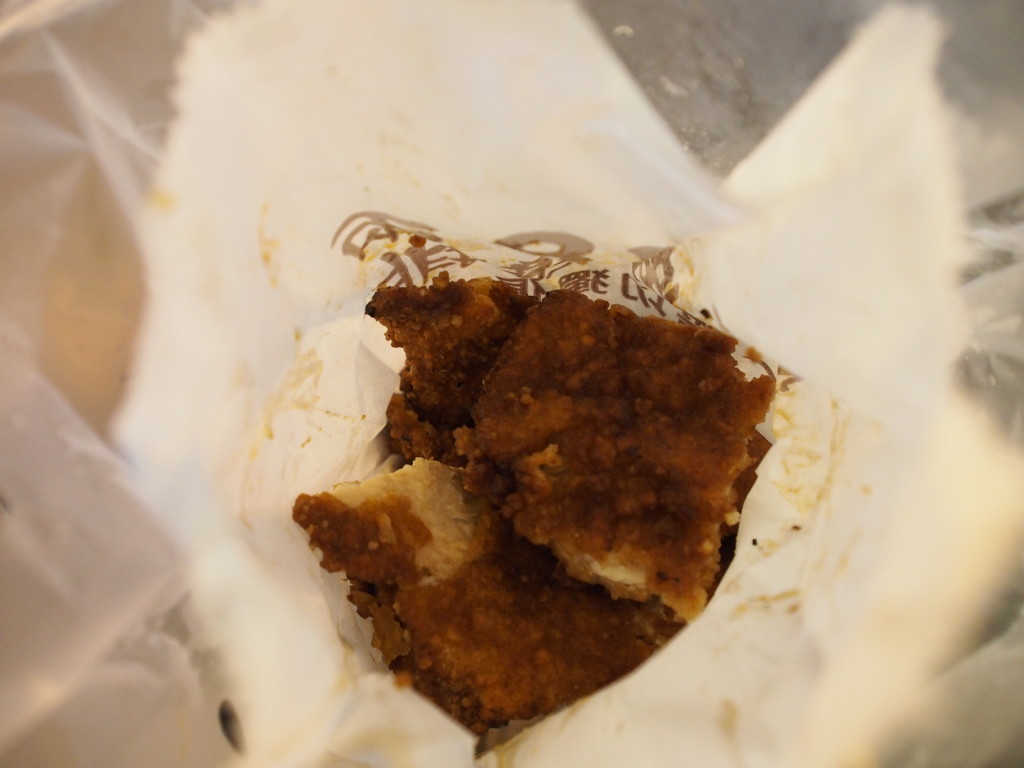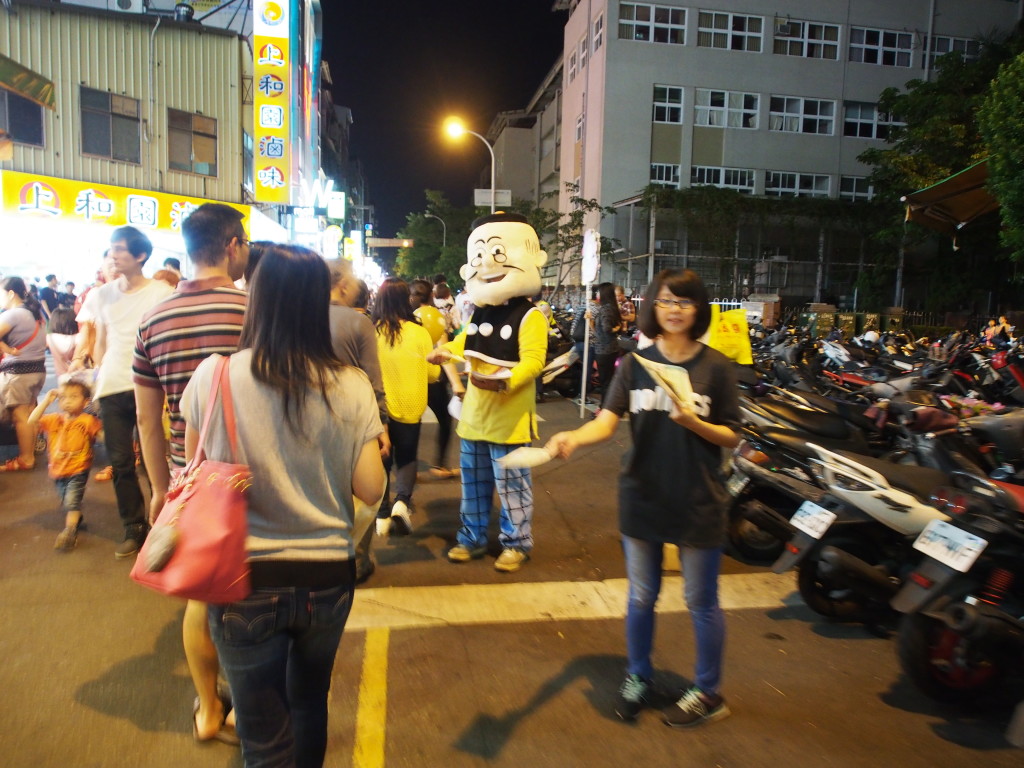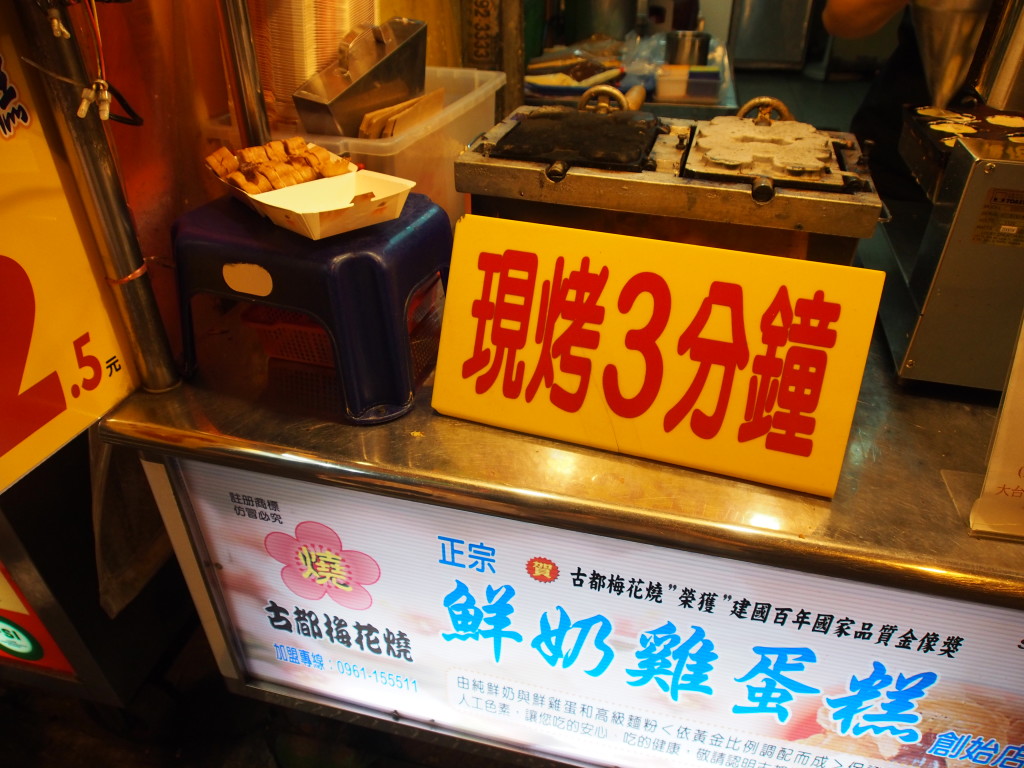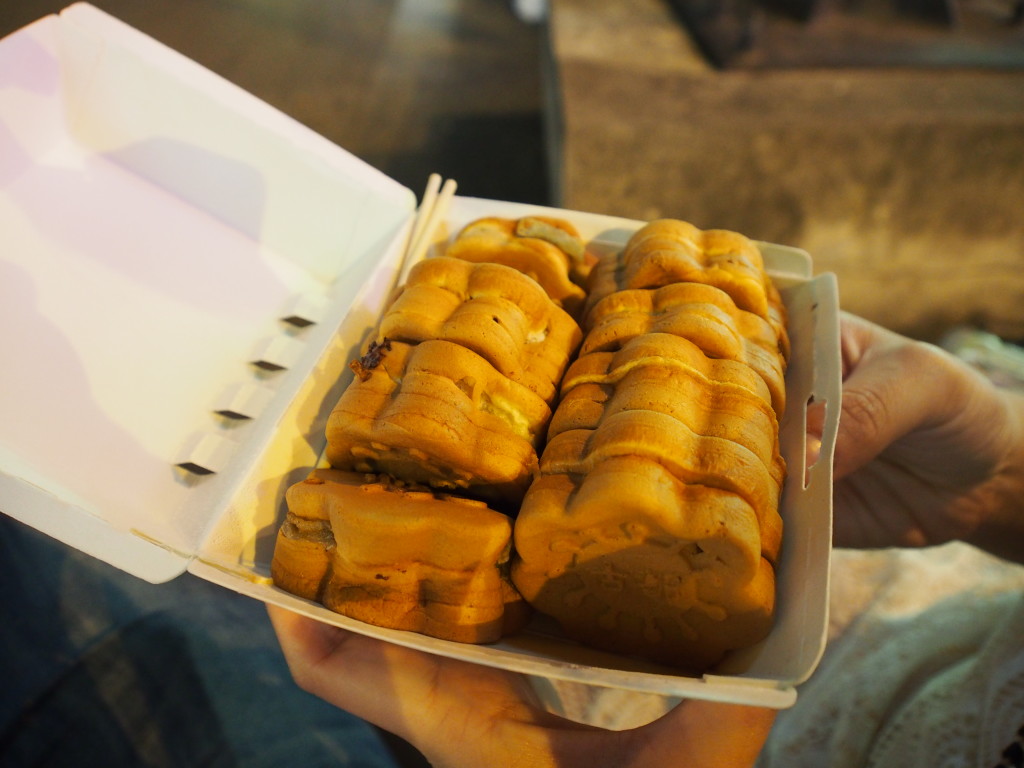 Taxi driver was really chatty about politics, both Taiwan and Singapore, it was really amusing to hear him rant all the way to Feng Jia. We were charged eventually for NT300 for the full journey, a little more expensive than the metered fare. I supposed he didn't have the change (as we have him NT500) and we were also getting off quickly with the customers waiting outside. From here we walked towards the huge area, lit brightly by the signboards and shopping area, with more intense amount of Saturday crowd.
In terms of size, Feng Jia was at least 4 times bigger, and therefore the crowd. There were a lot more shops and stalls though some of the more popular stuff were repetitive. We had to try the papaya milk and Da Chang Bao Xiao Chang, meaning wrapping small intestine with big intestine. It was actually a sausage wrapped in a glutinous rice layer, and it was tasty. For NT40, it was good deal.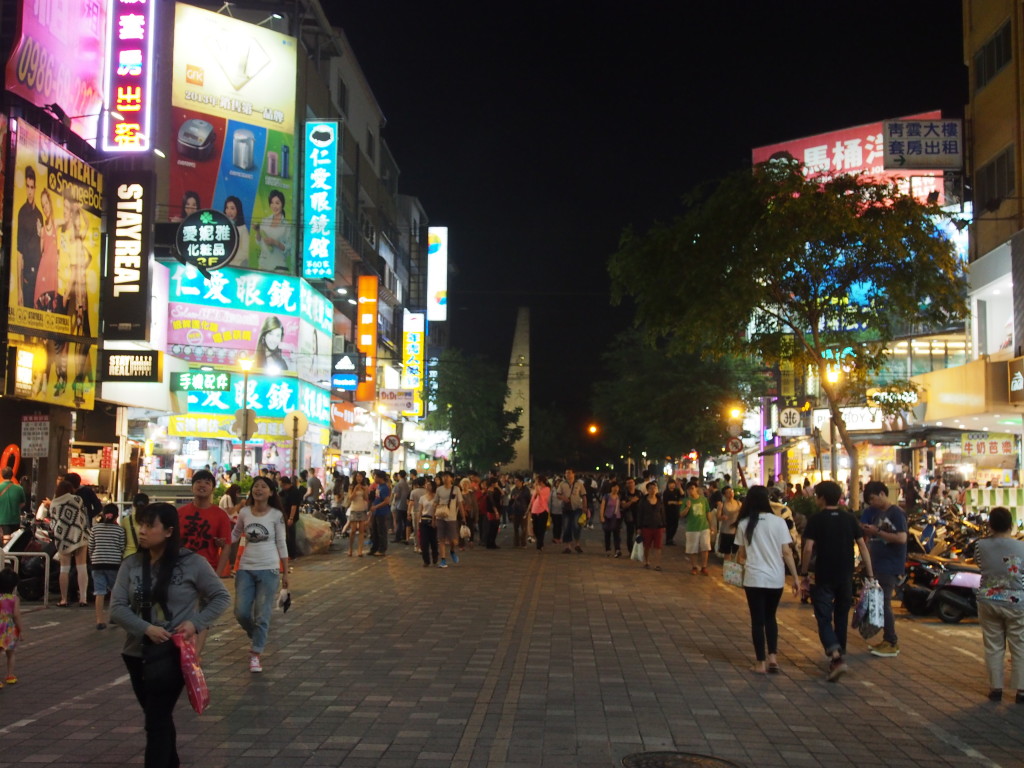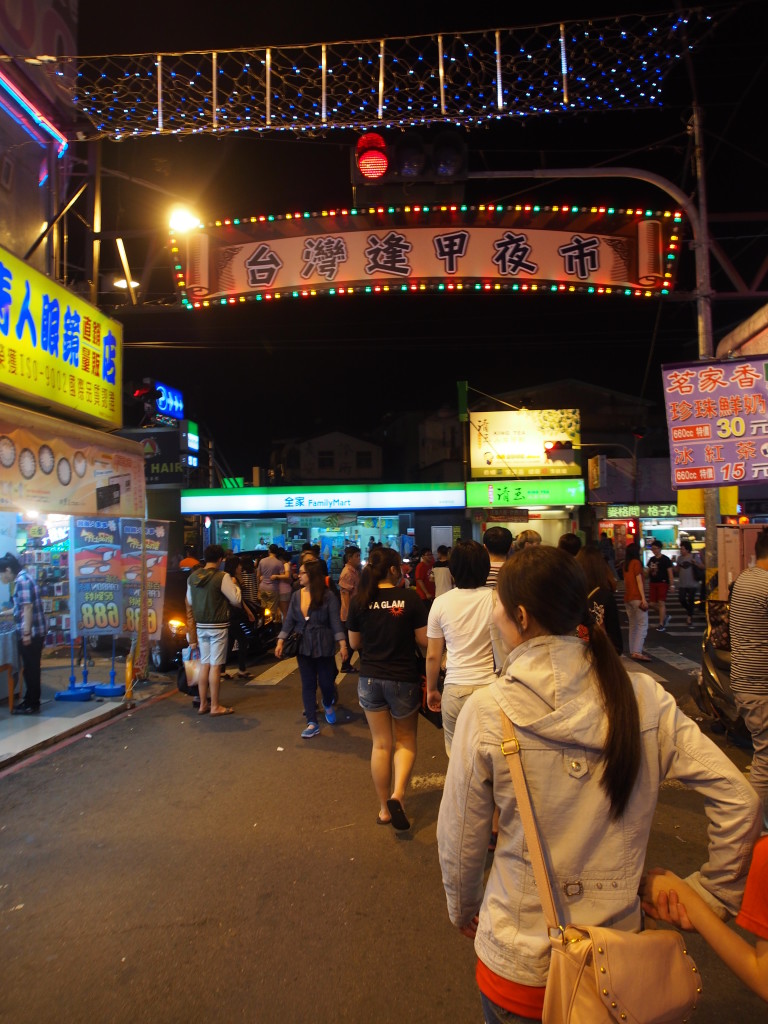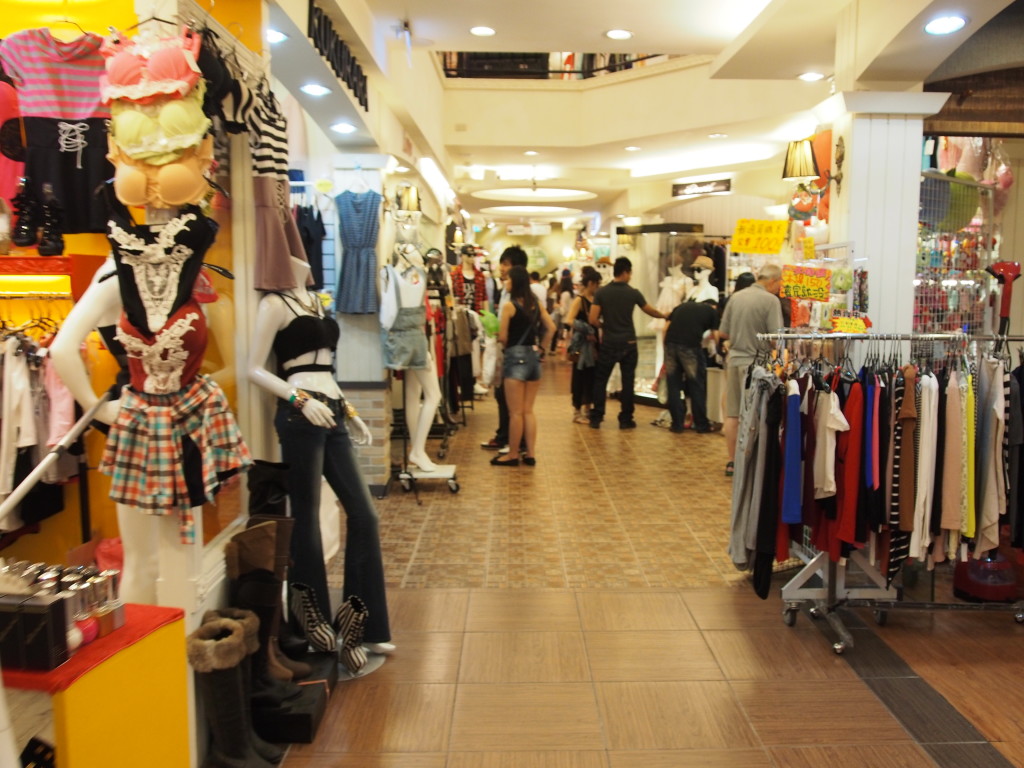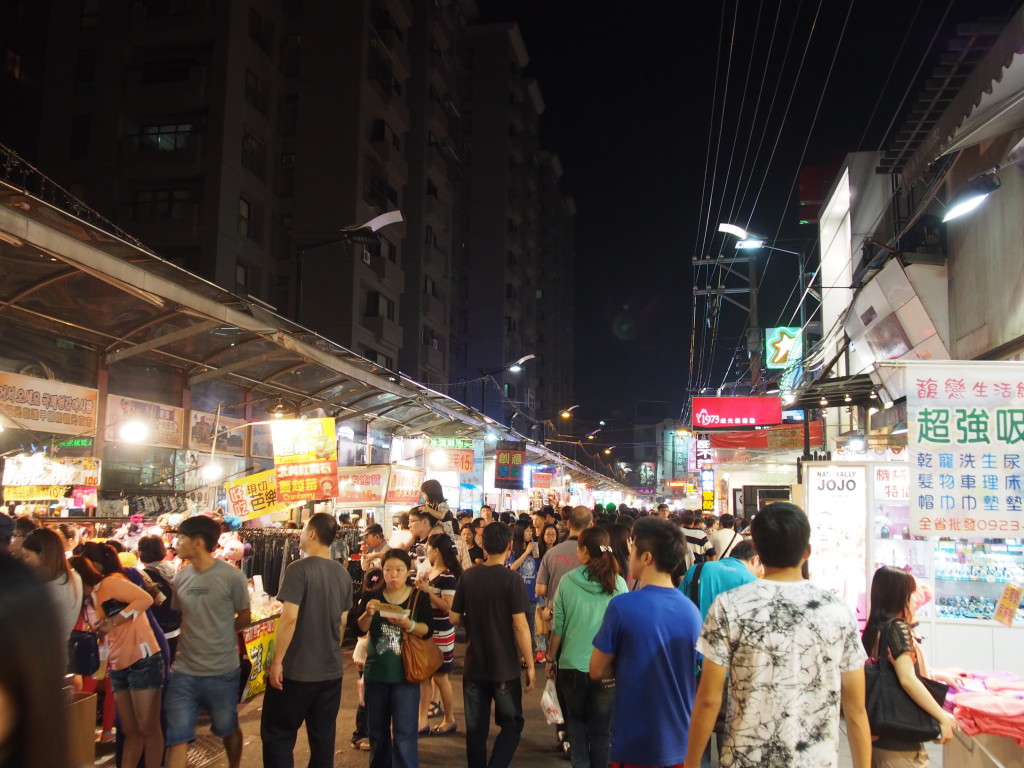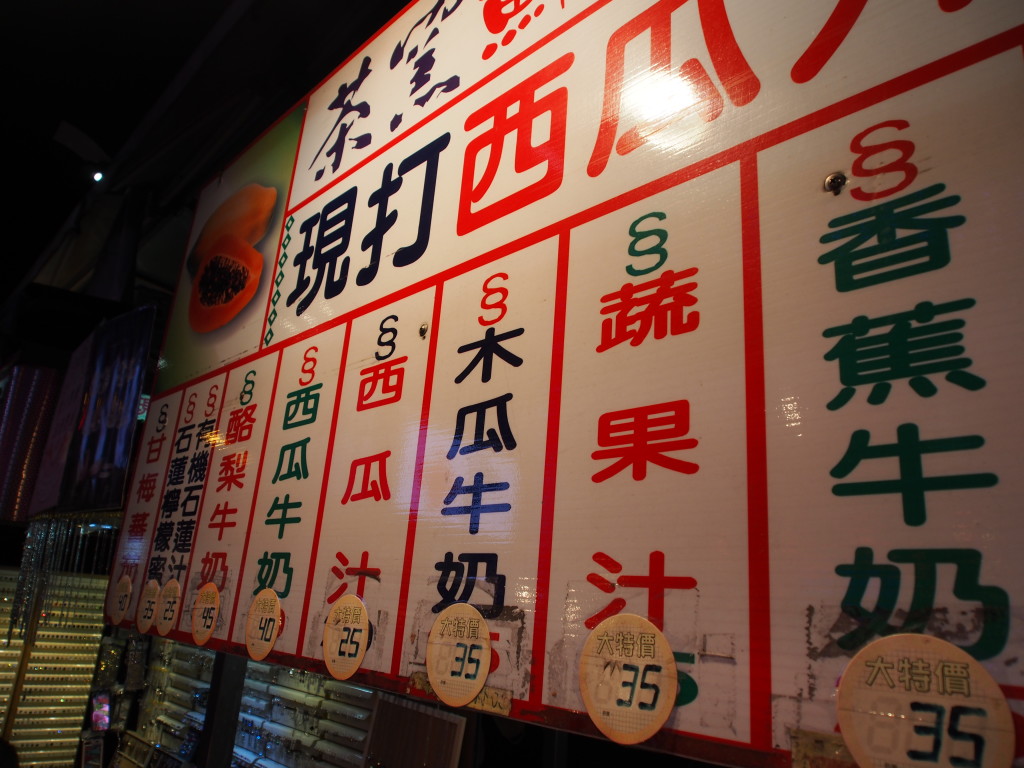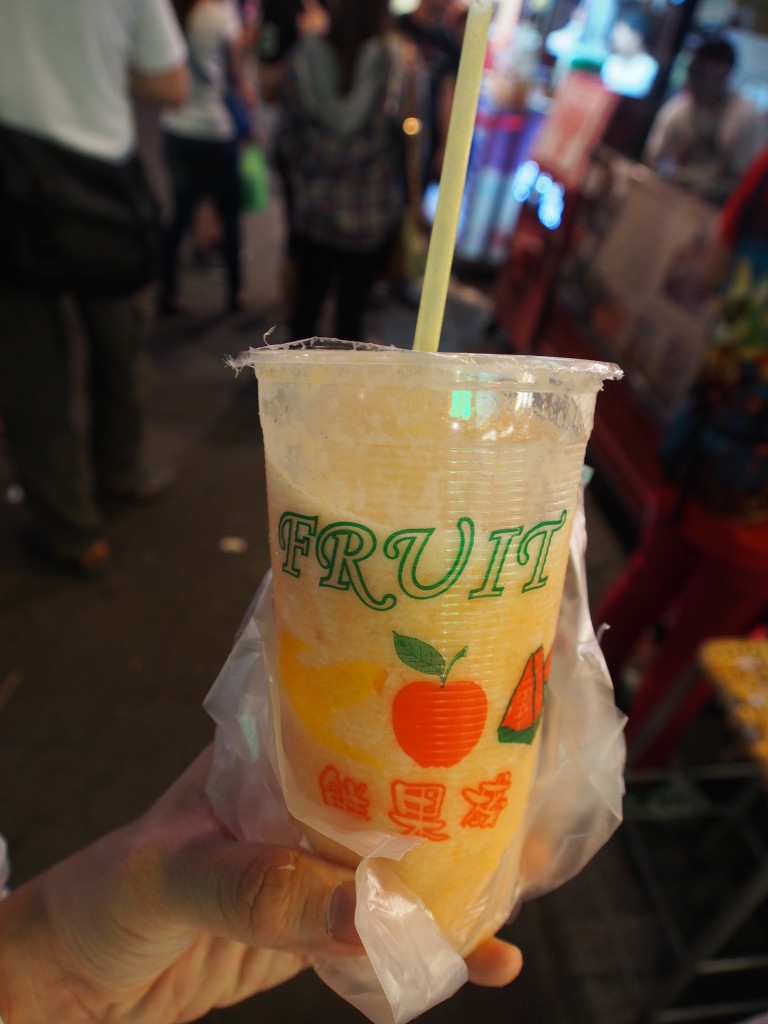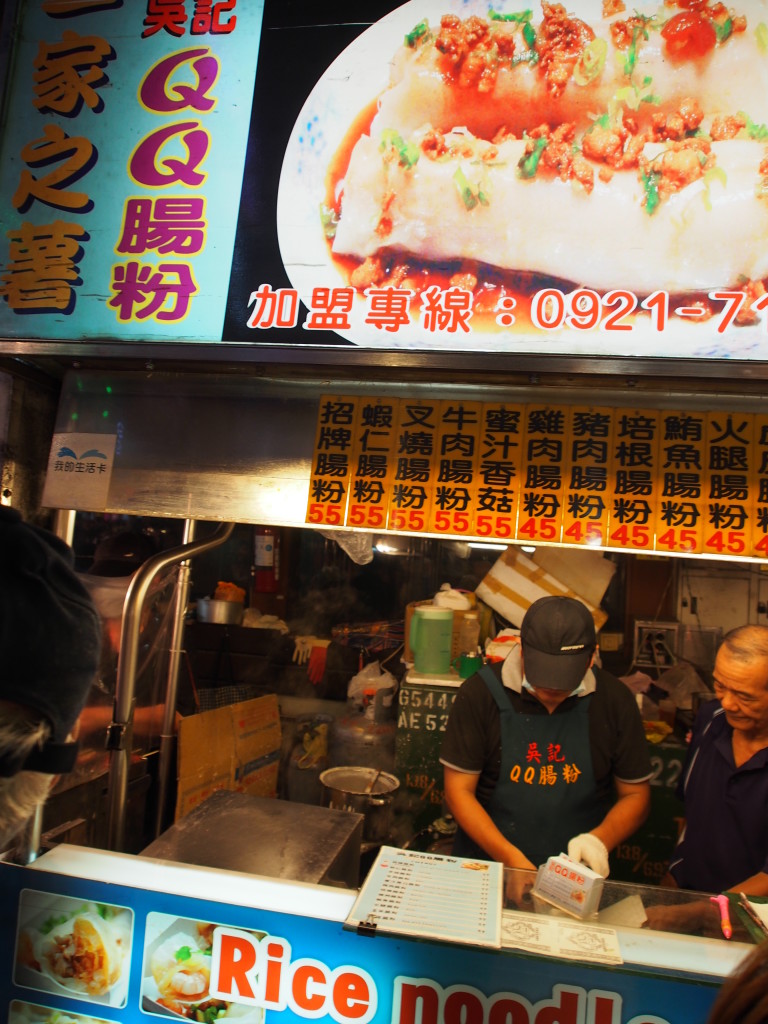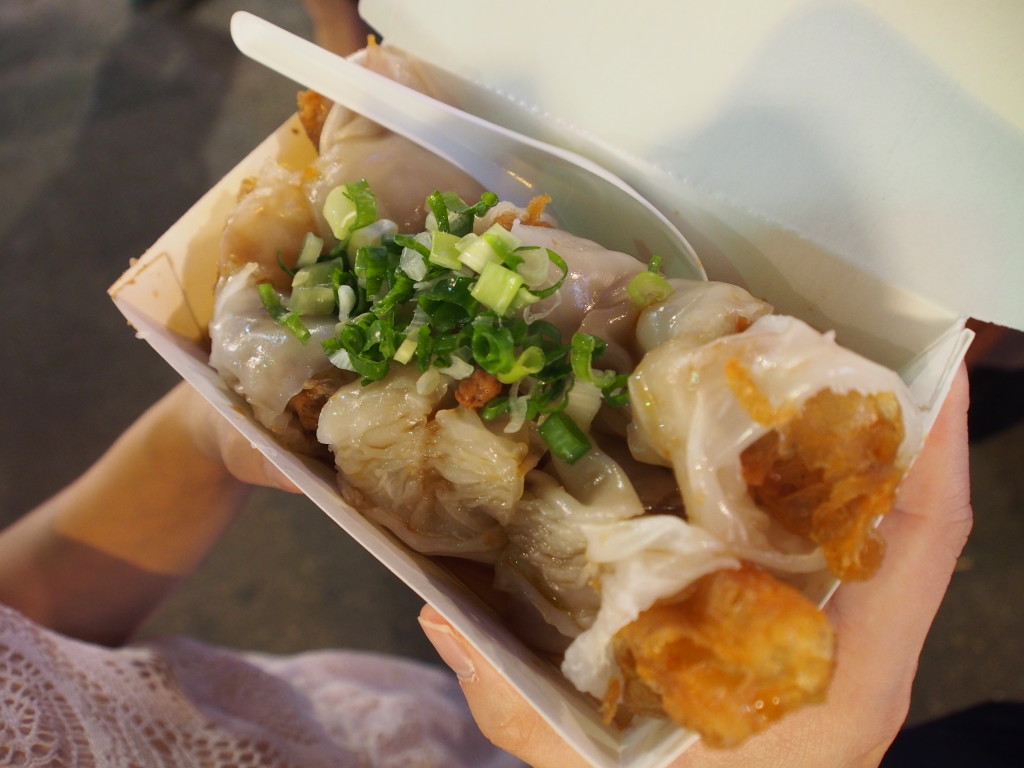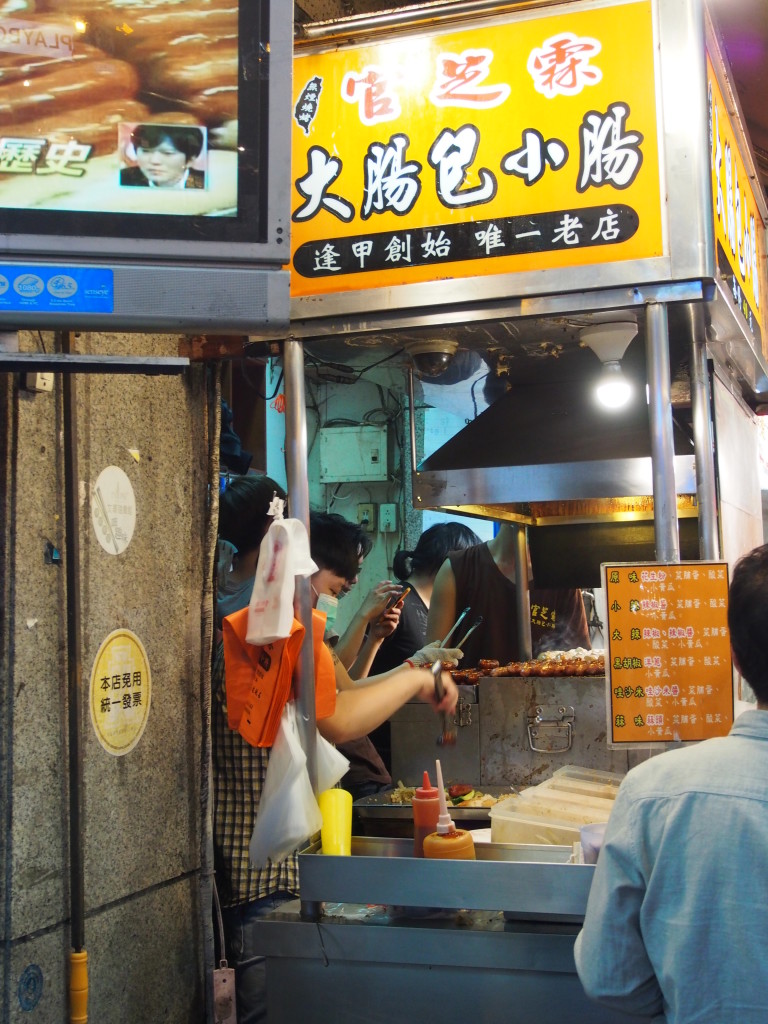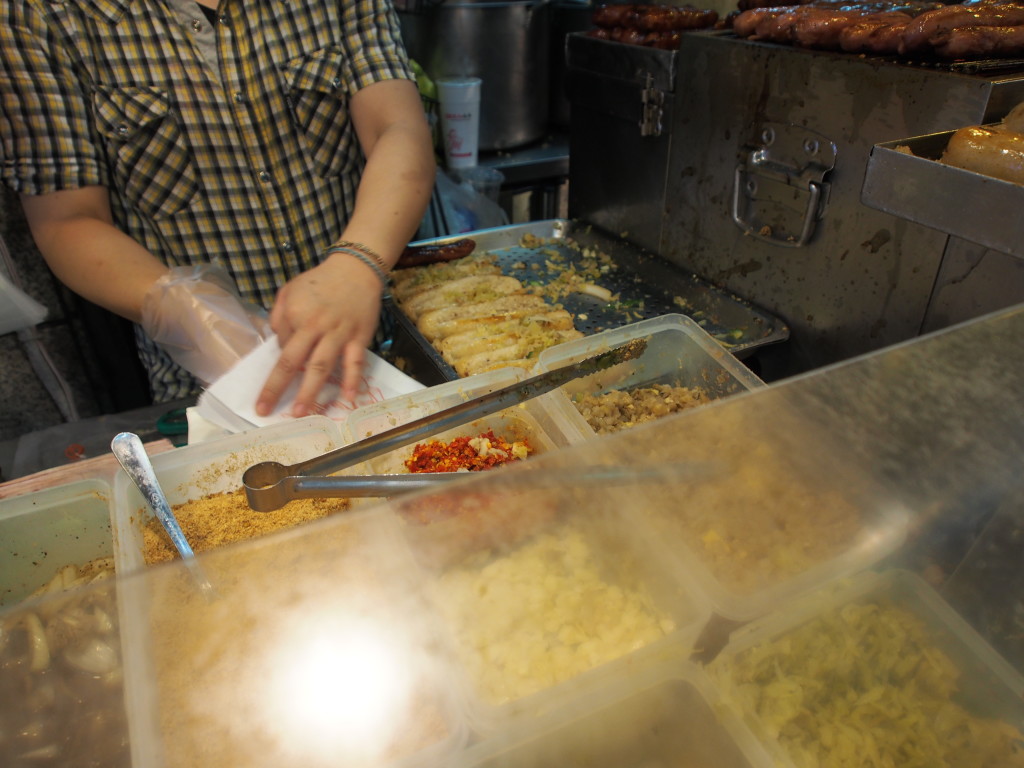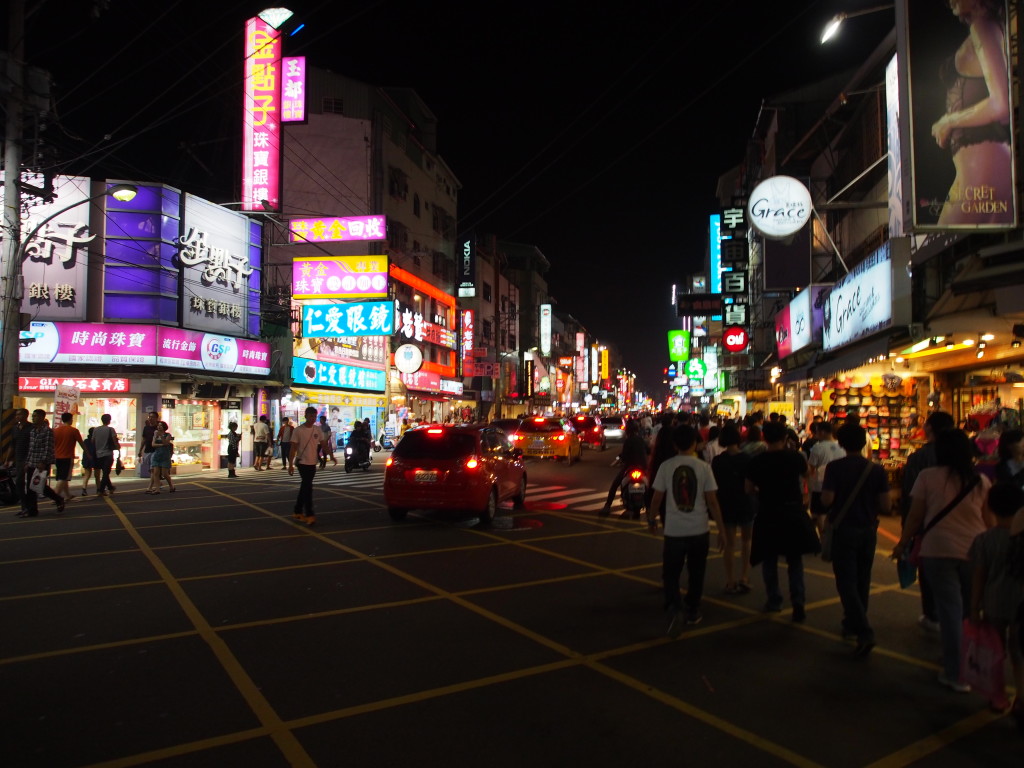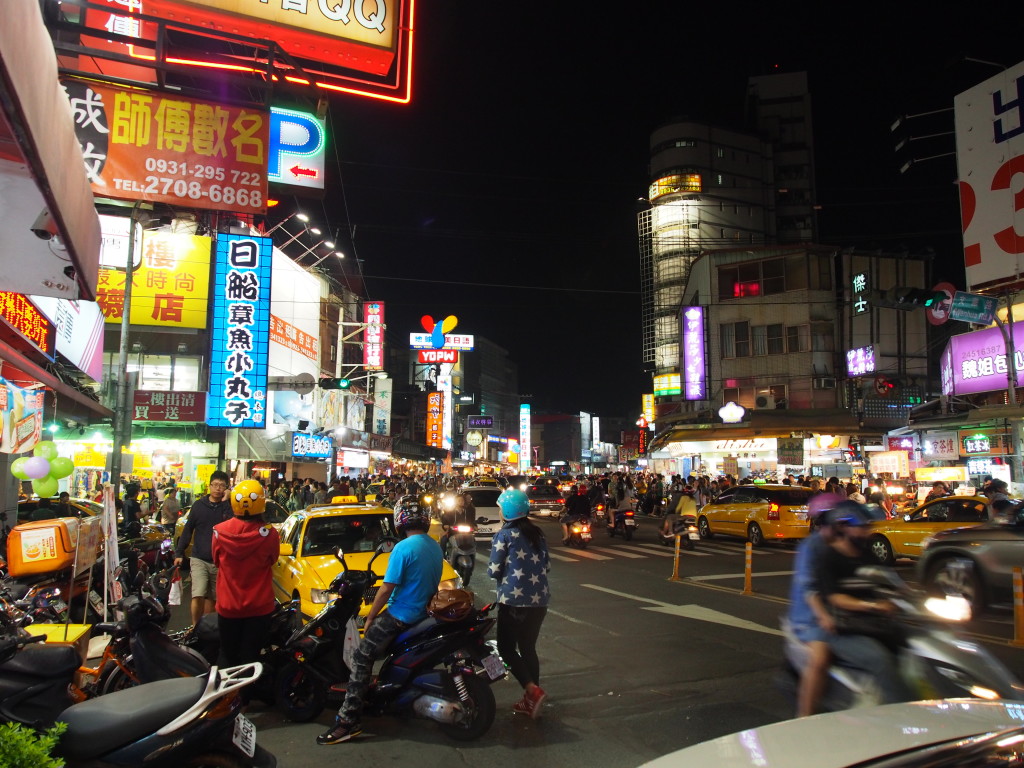 We hadn't much eaten anything else as we were too full by then. Walked the various streets till about 1130pm (yup, still opened. Probably due to weekend.) then got in a cab and got back for NT250.
Back in the hotel, refreshed ourselves and watched some tv. There were some free bluray VOD but we were too tired to utilise it. We had to prepare to wake up early the next day.