I was seated next to another man on business class for the Aeromexico flight to Lima. Immediately plugged in my handphone to continue charging (which is one of the perks in Biz). I scanned through the movies available but thought I would need to sleep and conserve the energy for the day and that was what I did for at least 5hrs of the flight.
I was awoken in the middle when they were serving food and there was actually dinner (thought I won't be getting any food)! I thought it was a perfectly timed meal since my lunch that I felt bloated since afternoon had gone and I was ready to dine. I took chicken out of the 2 options and I was impressed by the quality of food, it tasted really good.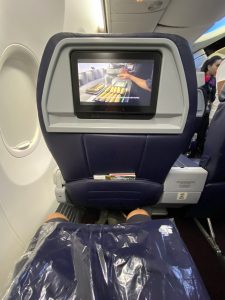 After that, it was back to sleep. The seats were like the Singapore Airlines premium economy ones with an angle tilt rather than fully horizontal. I found it difficult to fall into deep sleep with that configuration but the feet support was way higher than what I had in premium economy which helped a little.
As I woke up, I checked the windows outside and found sun was about to rise on the horizon. As we approached Lima, I found the entire sky covered in a thick blanket of clouds, so big and wide that I have never seen anything like this before. Out in the distance, small peaks can be seen piercing through the clouds and that looked really incredible to realized how big and tall the mountain ranges were! I took multiple photos till we landed.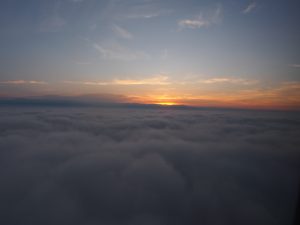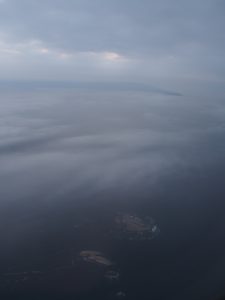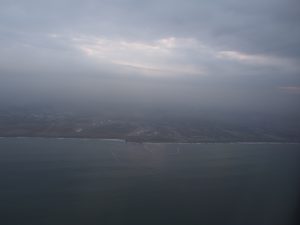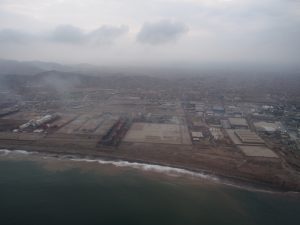 With the privilege to disembark ahead of the pack, I sped off to get through immigrations, which was pretty quick and effortless as there weren't many people at that time. Then a quick visit to the loo before going past customs which didn't collect my form anyway.
First I went to withdraw cash from the ATM and the first one (globalatm) only allowed withdrawal up to 400 soles and charges 19soles per transaction. I did it once and went outside the airport to try other ATMs. Then I realized different banks had different withdrawal amounts and I did another 2 withdrawals from 2 different banks to get the amount I needed. Needless to say, the globalatm one was the worst. The others offer up to 700soles per withdrawal.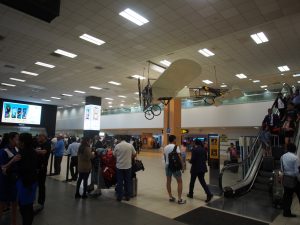 I found that I had more than 4 hrs to my next flight to Cusco and went to the LATAM check in to ask if there were any earlier flights. This was where I felt very impressed with the staff, the lady on hearing my request got me to the counter to check for me. The staff behind the counter however didn't really understand what I wanted and printed the ticket with the original timing. So I went back to that lady who brought me to the counter to explain that nothing was done. She didn't give up and got me to another counter, this time explaining to the staff what I wanted. The staff then managed to get one flight 2hrs earlier! Good on you Latam!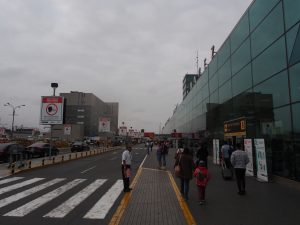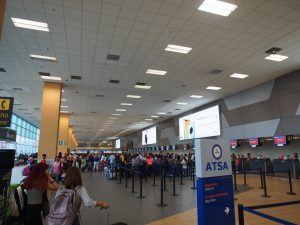 I went to the gates earlier and since it was domestic flight, I didn't have to go through immigrations. Made a call home to talk to my son using airport wifi and then it was another waiting game before embarkation. While waiting, I quickly googled for a half day booking of taxi (called Taxidatum) so that I can do a tour of Cusco with this new found amount of time. And it was all arranged through WhatsApp when the personnel responded! I was impressed by the flexibility of such arrangements (and with myself for such adhoc tour)!
The plane that was supposed to take off at 910am was delayed for 30mins due to heavy traffic in the Lima airport. I took the time to jot down the ongoings and respond to the Facebook and IG messages and checking emails, effectively keeping myself busy.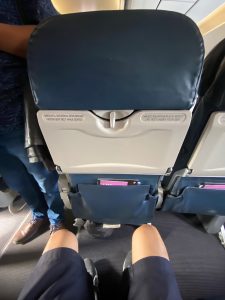 The plane took off when the airport finally cleared and the journey was pretty smooth. The stewardess were pushing carts and I ordered a chicken sandwich with cappuccino since I didn't think I would have time for breakfast when I disembarked. The chicken sandwich used a ciabatta bread which was toasted before servicing. At first glance, I thought it was going to taste hard but all that perception changed in a split second when the teeth sank into the crunchy outside but soft inside of the bread. I thought it was delicious and well worth the 21 soles I paid in total.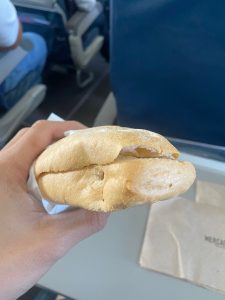 The short flight landed into Cusco smoothly. I hurried off the plane and the first thing I saw was the Inca Rail office which I approached to get my tickets. After the staff handed over the tickets to me and explained on the meet up timing, I went out of the hall and someone with my name was already waiting for me outside.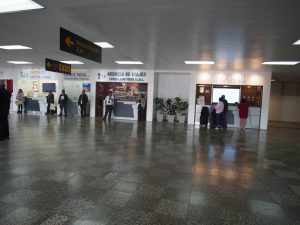 I followed him and loaded up onto the taxi and we were off to Sacsayhuaman site. He let me get off at the ticketing counter and I paid 70soles for the partial circuit that allowed me a 1 day entrance to all the 4 sites stated on the ticket. There was a bigger one but I didn't have enough time in Cusco to do that.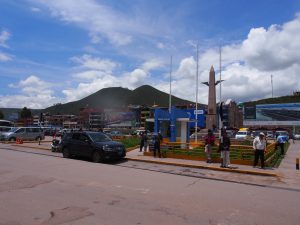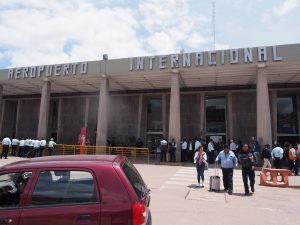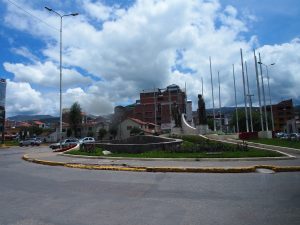 Then a guide was offering his service and I just agreed with him for 50soles for 1 hour. He brought me around the big site of Sacsayhuaman and shared the various locations usages and how the rocks were being harvested etc. It was again interesting to hear the stories of these tribes and find them different from what were portrayed.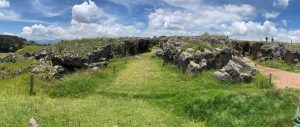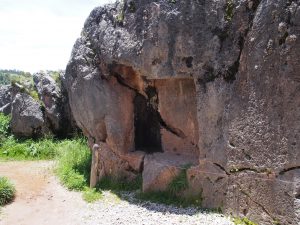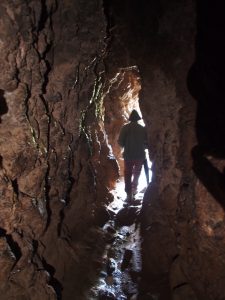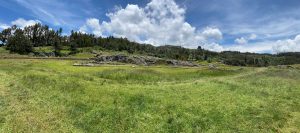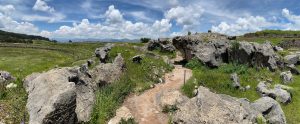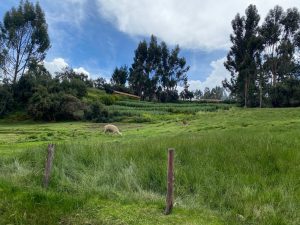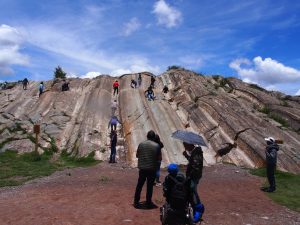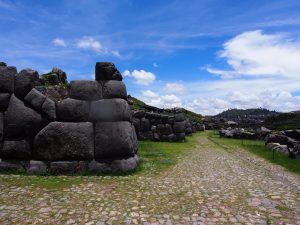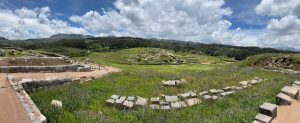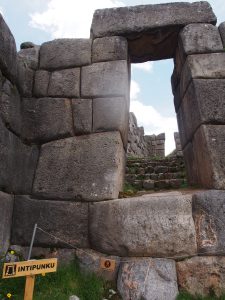 Later, he tagged along with us for the other 3 sites at a costs of 20soles per site. Those sites (Q'enqo, Tambomachay & Puka Pukara) were much smaller and did not require as much explanations as the Sacsayhuaman. I was equally impressed by the beauty of the surroundings and was just taking panoramic views everywhere.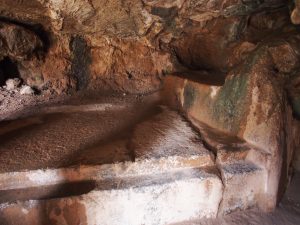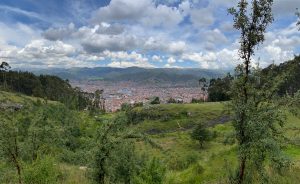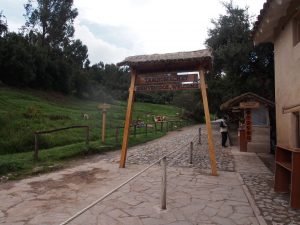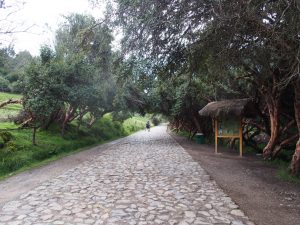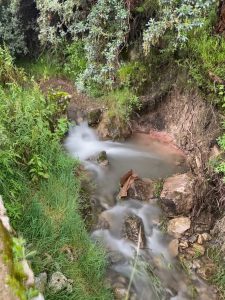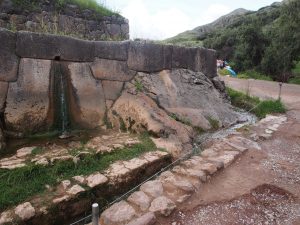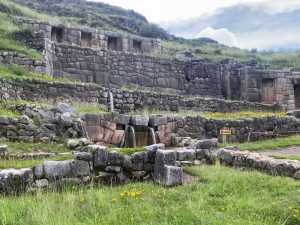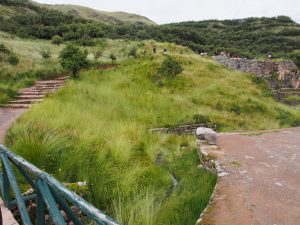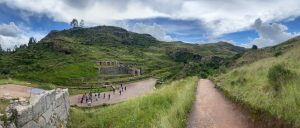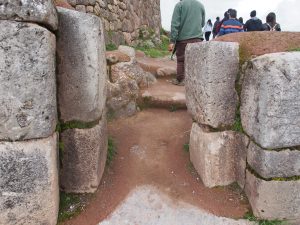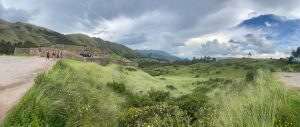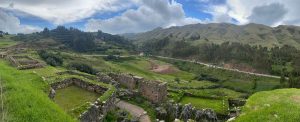 The guide alighted near where he stayed and I paid him the agreed amount of 110soles and with some time left, I requested the driver to allow me to alight at the Plaza de Armas, which he informed was close to restaurants and where Inca Rail office was too. He negotiated the single lane cobbled streets and arrive into the square where I paid him 150soles in total for his services (120) and for tips (30).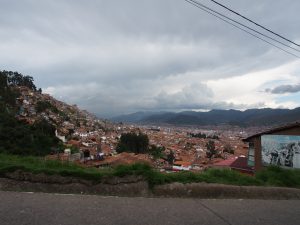 The plaza itself was pretty too, reminded me of the old towns of many countries (this is the historic center of Cusco anyways). I spent a bit of time admiring and shooting photos and then googled for a good place to have ceviche which a friend said I must try when in Peru and out pop the name  Ceviche Seafood Kitchen restaurant that was coincidentally within the square perimeter of the Plaza de Armas.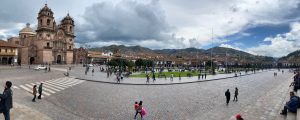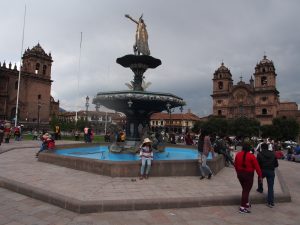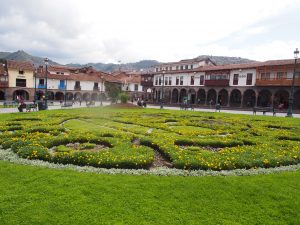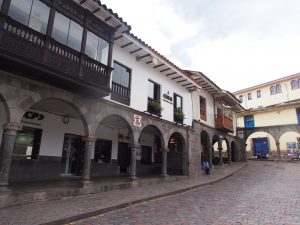 Seated on the 2nd floor, I was served by a Pablo who was a very helpful waiter and explained everything about the food. I ordered 2 dishes and it was quite filling to have them all by myself. The food was very delicious and thus explained their high ranking in TripAdvisor. The food was 75soles excluding tips.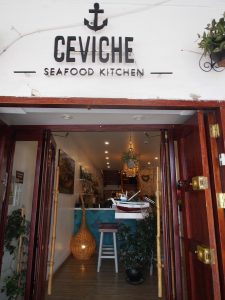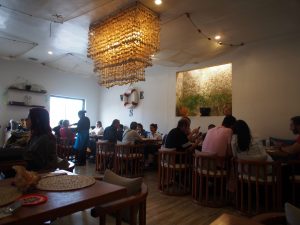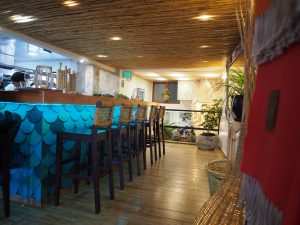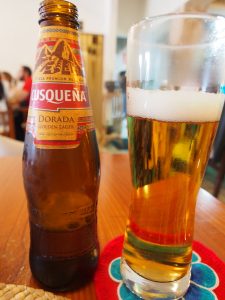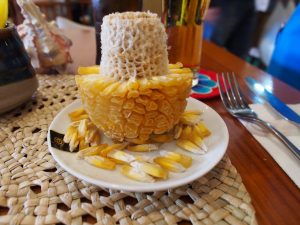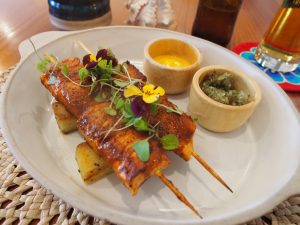 After lunch, I walked to the nearest pharmacy to get a lip balm as somehow my lips are feeling very dry even in summer and I didn't bring mine as I didn't think I would need one. Then further along the same street of Avenida El Sol, I walked into the Inca Rail office which was amongst the one storey buildings lined along the street. Through the entrance, I realised that the inside was actually quite a huge space where passengers could wait for the transportation shuttle to arrive. Other than a resting area with tables and hot drinks, there was also a restroom to use. At this time, I was feeling really sleepy and wasn't sure if it was due to the lack of sleep, the thin air in this highland city or the Peruvian beer from lunch.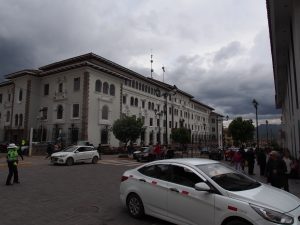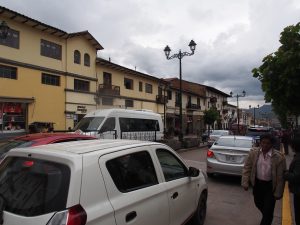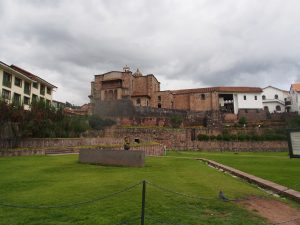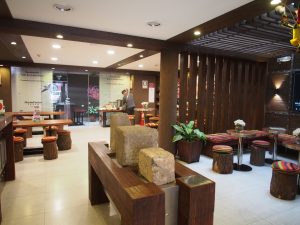 Once onboard the small bus, I immediately went to sleep for the 2hrs trip there, waking intermittently and shooting some of the beautiful views of valleys and mountains on the way to the Ollaytambo town.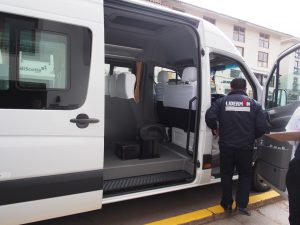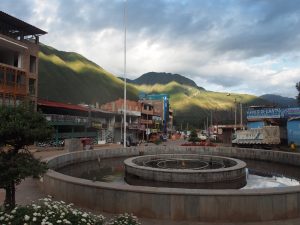 When we arrived into the town, the place looked very much like the historic center of Cusco only much smaller. The vehicle continued on till we arrived at another holding compound for the passengers before. I didn't stay there initially and ventured out to see the surroundings before going back to sit and wait for the train, which was due to arrive at 727pm.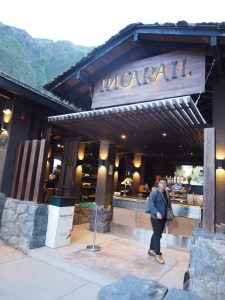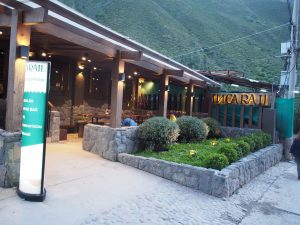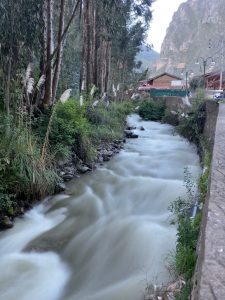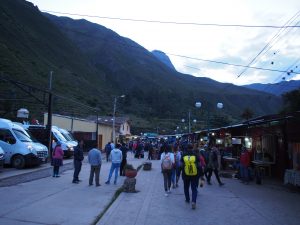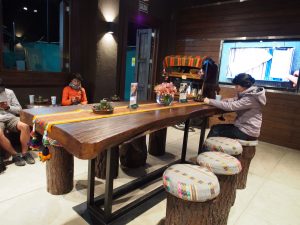 There were quite a lot of people who also took the train of on this schedule and I was seated with a group of 3 French ladies. Throughout the ride they were going on with their card games and talking in French, I just fiddled around with my phone and also dozed off since it was difficult to be involved in their games.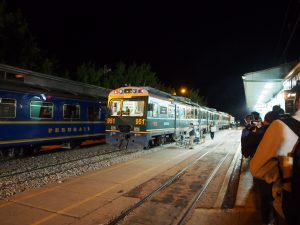 The staff brought us snacks to eat and for drinks, there was a choice of hot or cold but I didn't comprehend what drinks were available except lemongrass which I heard and that's what I had. Then it was like that till we arrived into Aguas Calientes, the tourist town just outside Machu Picchu.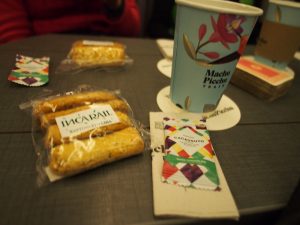 I bade farewell to the French ladies and to the table of Mexicans seated on the other side of the aisle, who were kind enough to offer me pomegranate to eat and also a short chat with them.
Heading towards my accommodation of the night, Casa De Luz hotel, I walked through a sheltered area that seemed like a market which had mostly closed stalls at that time. The hotel staff had advised me to get bus tickets first so that I didn't have to wait for it tomorrow. There was a ticket counter just along the corridor of the hotel and I paid 81.75 soles for the bus tickets in exchange with the vouchers that I reserved online.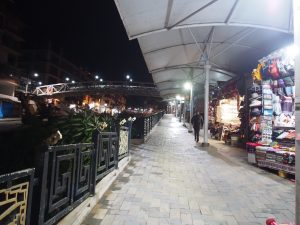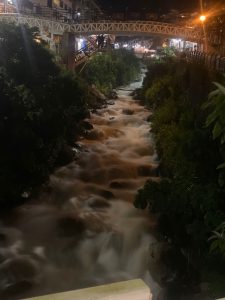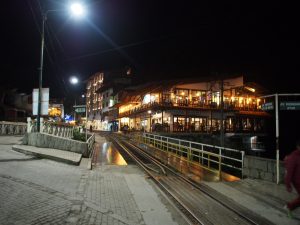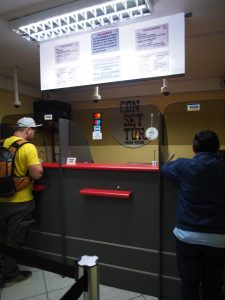 Then I returned to check in and was given a suggestion of where to have dinner. I left all my barang barang in the room and left to explore the small town of Aguas Calientes.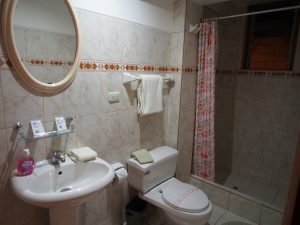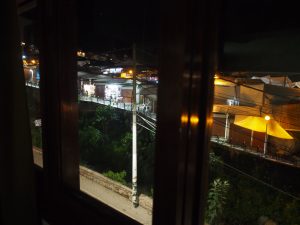 The place still had lots of restaurants opened at that time. In fact, there were many locals and kids roaming around the street, doing their thing and playing soccer. I tried to find a good dinner recommendation online but my mobile data was sporadically available. So after finding one of them which was already closed, I just walked into one local restaurant, El Antojito and ordered.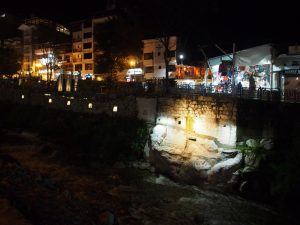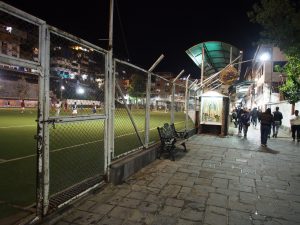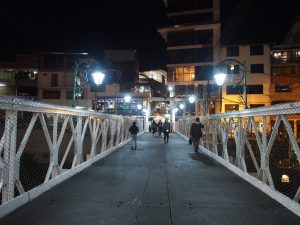 Got myself some alpaca meat, which the local staff recommended, and a bottle of Inca Kola. The food was quite tasty and I only had to paid 30soles for that plus it came with a small salad bar of sorts.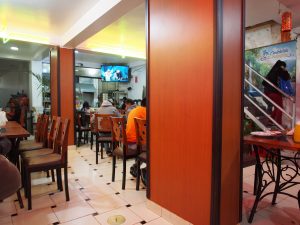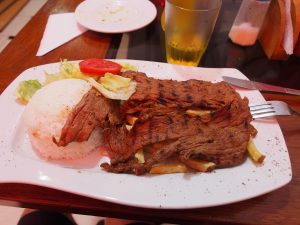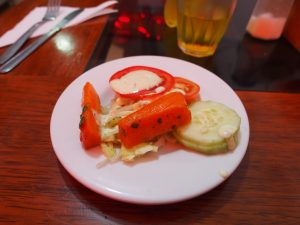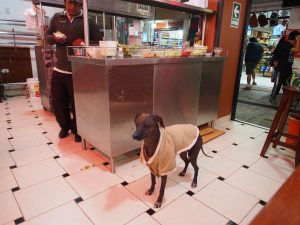 After dinner, I returned to the hotel and struggled against the cold for the much awaited bath before finally ending the long day in bed.