Woke up late at 9am, not sure if that was due to fatigue or if the bed was too comfortable. After I managed to get out of bed to check the breakfast timing, I was shocked to find that the buffet was ending in the next 30mins. I quickly brushed my teeth, and went down to the ground level after turning on the tv for K. It was a small buffet section tucked at a small section away from sight. I asked one of the staff there if I could bring up the food to consume them in the room and was quite surprised that it was possible! (never tried that before) I filled 2 empty plates with whatever I think my family wanted to eat and brought them to the room. One of the plate had a waffle that I had to grill myself right from the batter and I found it interesting as this was the first time I was doing this. We had out breakfast in bed.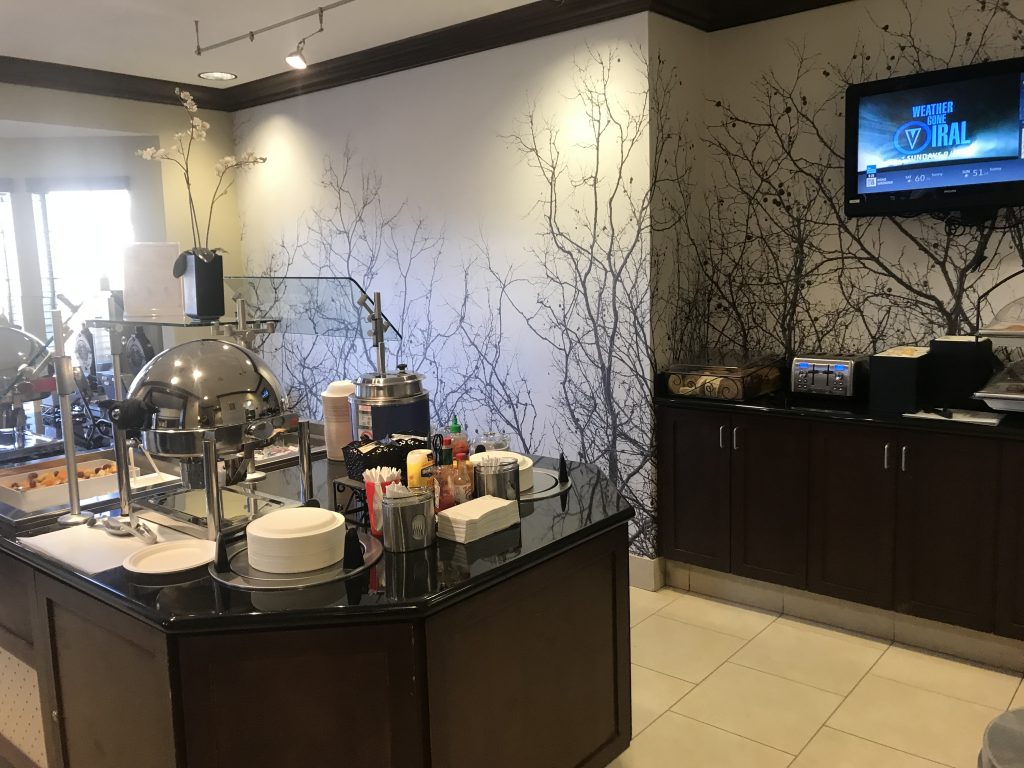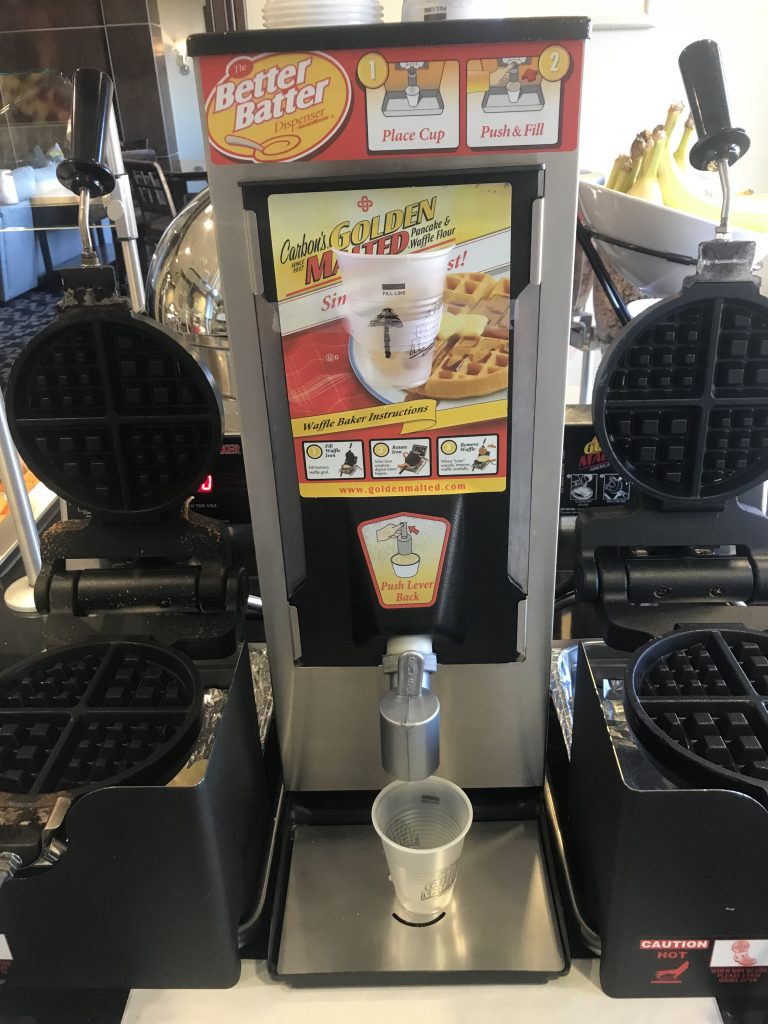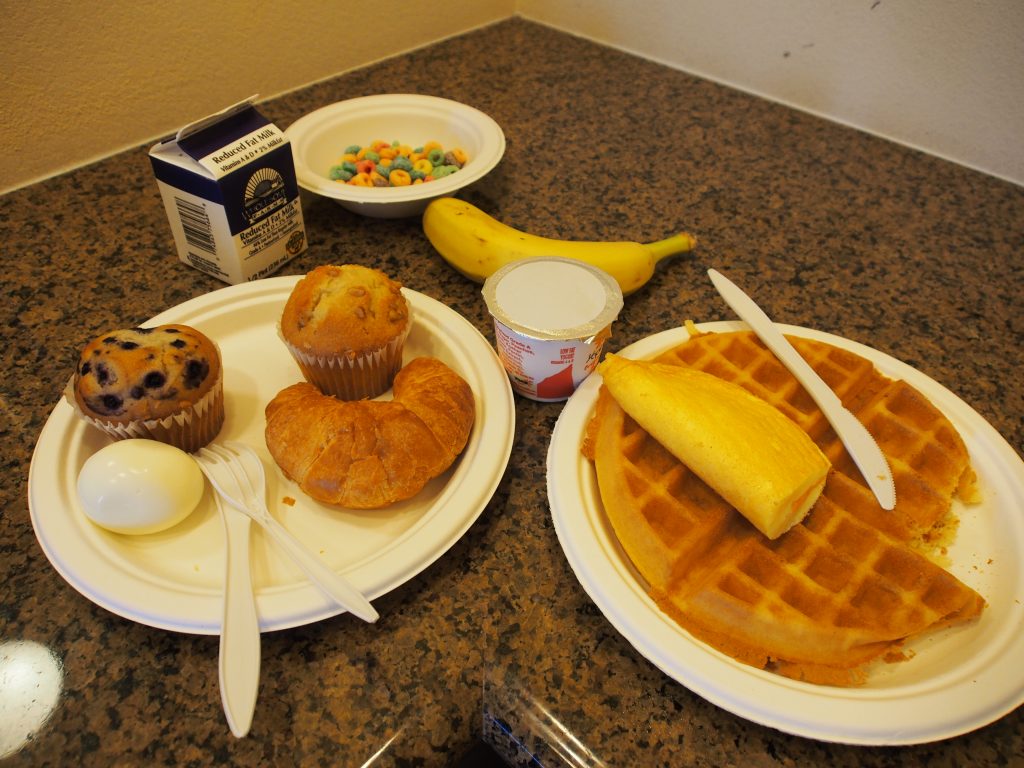 After getting dressed, we left for the drive to Lake Tahoe, about 1hr drive away. The most part of the drive was the expressway and nearer to Lake Tahoe, the many lanes converted to smaller roads. Our first visit was to the Heavenly gondola. The google maps brought us to somewhere mid-hill near residential areas which was not correct. Then when we finally arrived at the carpark just behind Heavenly Resort, we found the gondola stationary – Not in operations yet! Frustrated about the time wasted efforts of driving around, we next drove to Eagle falls in search for a picnic area some 30mins away.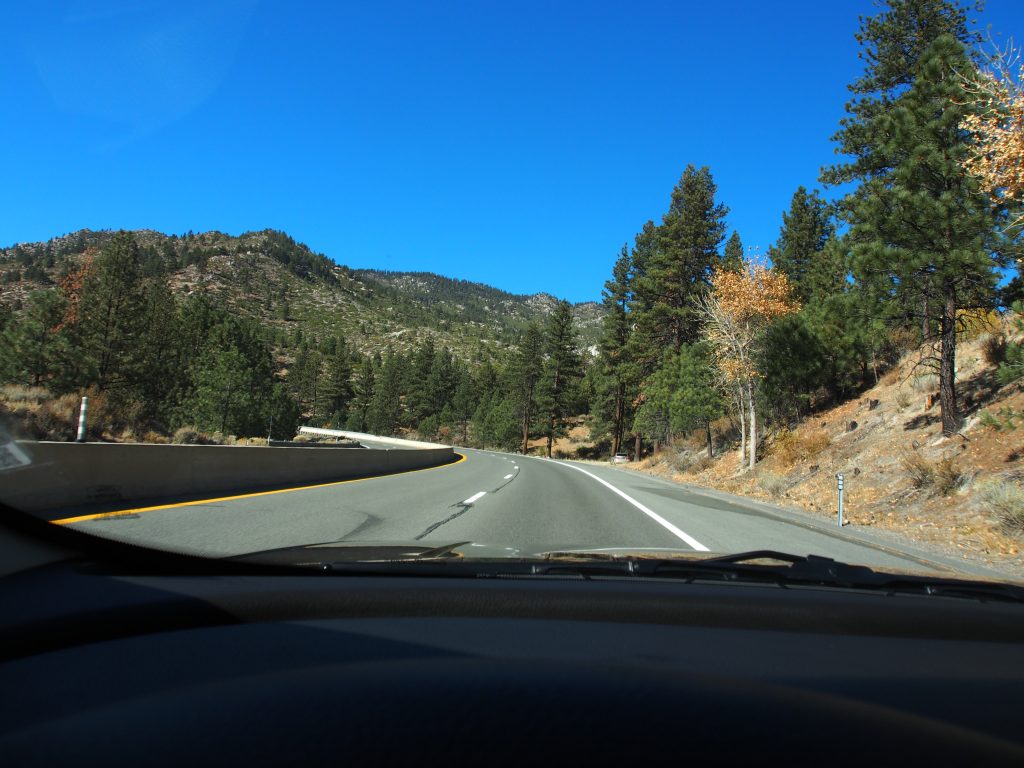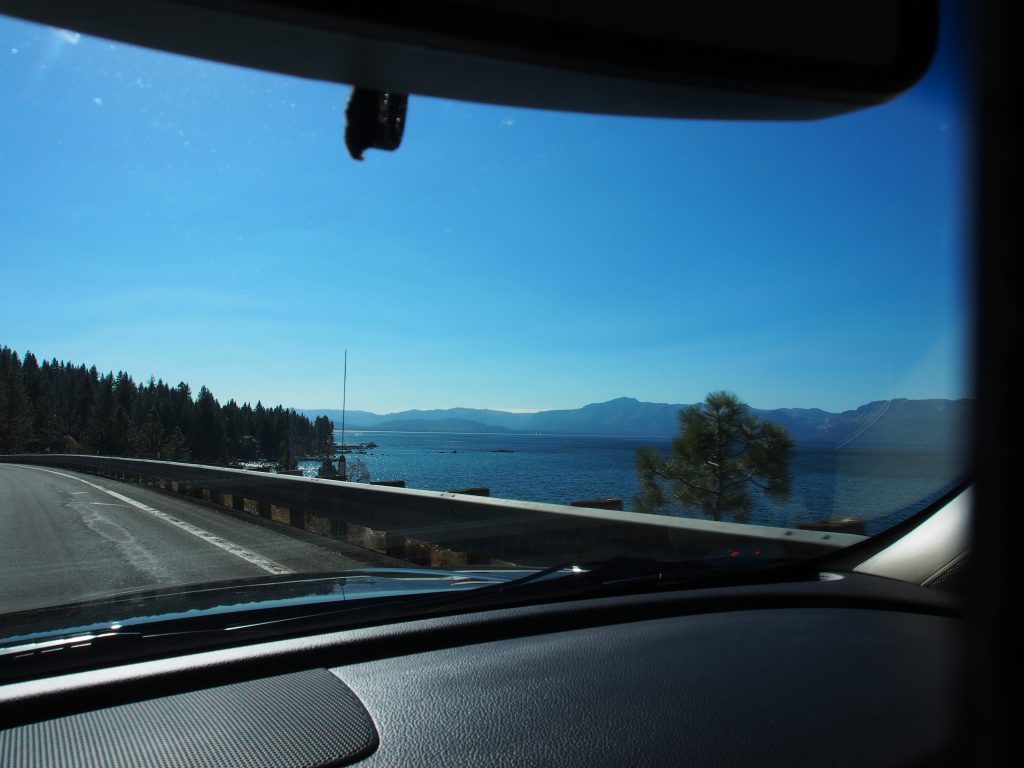 The road brought us through a town and then back to curvy mountainous roads as we got closer to our destination. I wasn't really sure where it was and after passing through a view point, I parked my car at a location where there was a parking lot. We got off to explore but the temperature didn't felt like what it seemed in the sunny day – it was bitter cold! We thought that maybe if we could get a spot under the sun to sit it would warm off but we couldn't make it to the location before calling off the idea and returning to the car as the wind was mercilessly blowing continuously. While doing so, K took interest in the giant size pine cones which he would pick up from the road and throw them towards the grass.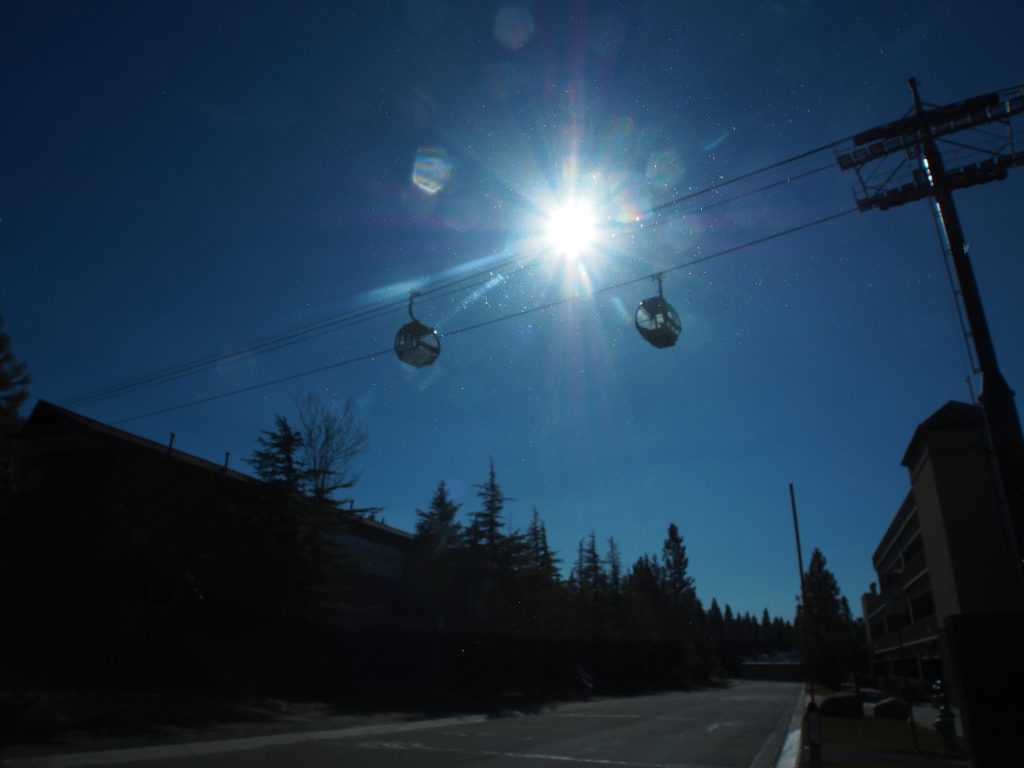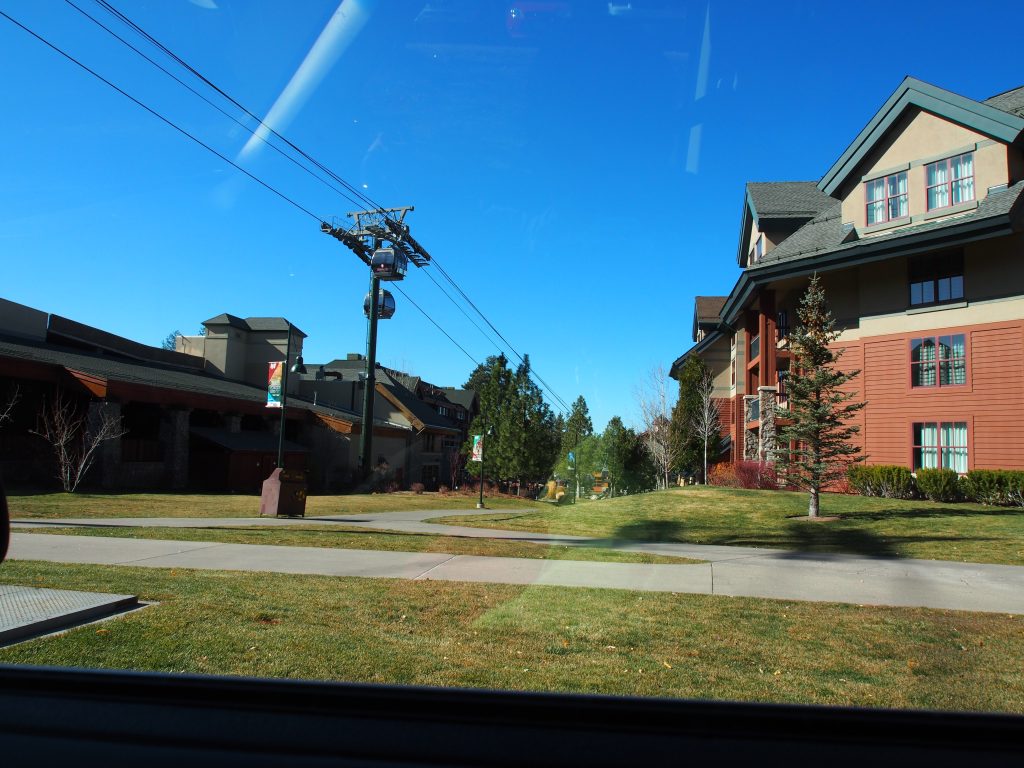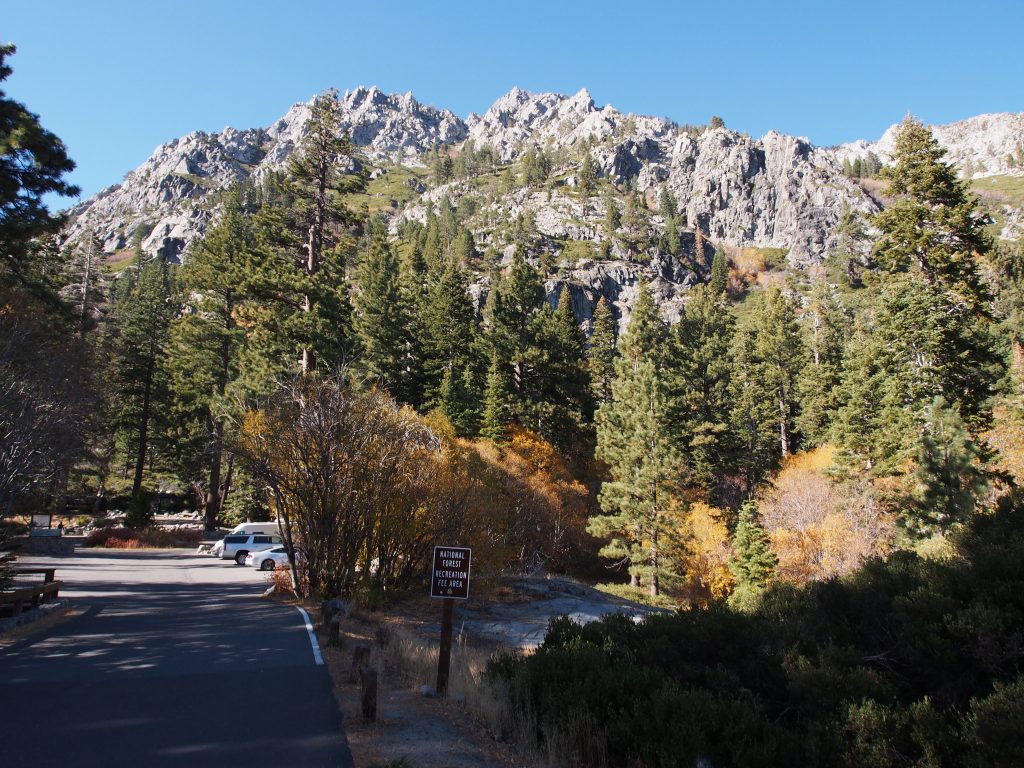 I drove down to Emerald bay viewpoint called Inspiration point, the place where we passed by while on the way to Eagle falls. There was a car park that was tiny and very full but fortunately we were able to get one slot after going around once. K ate lunch in the car  to stay away from the cold while I went outside to take photos of the beautiful bay view with the island in the middle. After my short walk about, I returned to join them in the car where I finished up the remainders (of K's lunch) for my lunch while mommy ate last night's sandwich, toughing it out due to laziness to find some decent place to have lunch. We all got off to check out the view and to walk off the lunch. Though it was still cold but it was much better without the wind that we encountered at Eagle falls. There was a restroom without water that K used, a first introduction to the concept of what we ate returns to nature.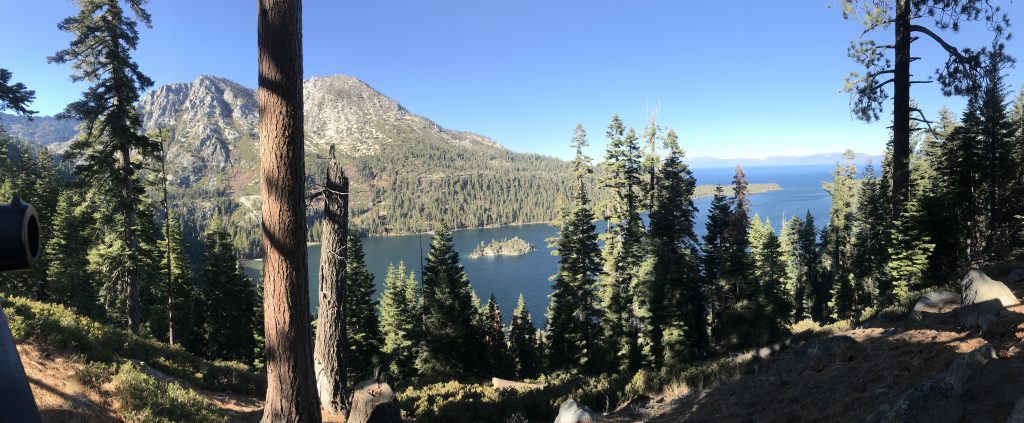 Since there was time, we decided to just drove around the huge lake in a clockwise direction, during this time, K fell asleep. We went past a few towns before arriving at Incline village and drove to town center to explore a bit. Unfortunately, it was small and had nothing much so we proceeded on to drive to Sand Harbour.
There was a road before the actual road that I thought led to the Sand Harbour but it was meant for those who would be releasing their boats. Backed out and turned into the actual entrance to find that there was a need to pay for parking. There was some instructions about putting the sum into somewhere since there weren't any personnel manning the counter so I thought it was too difficult and just went into the car park. It was almost empty parking place and after stopping the car at one of the slot, I got out quickly to take a few shots of photos before returning to the car and driving off to our next destination, the Safeway supermarket.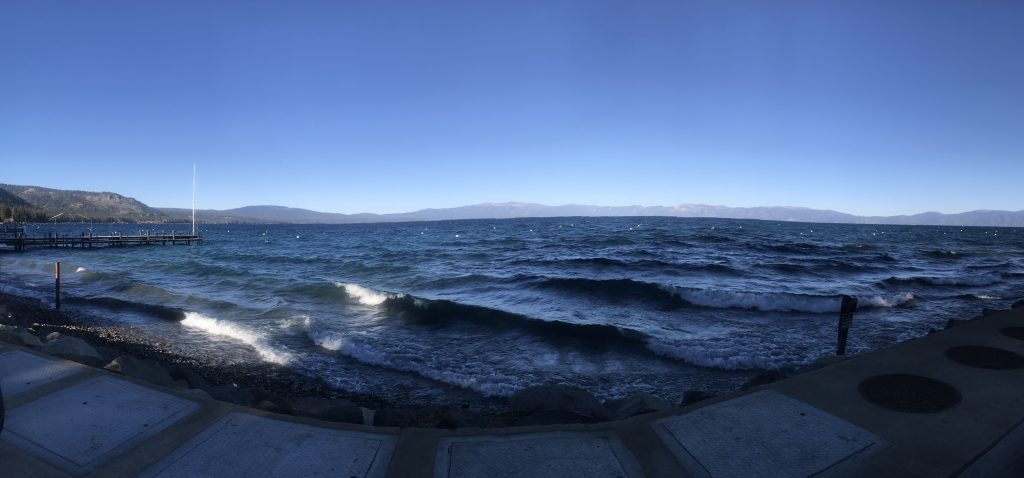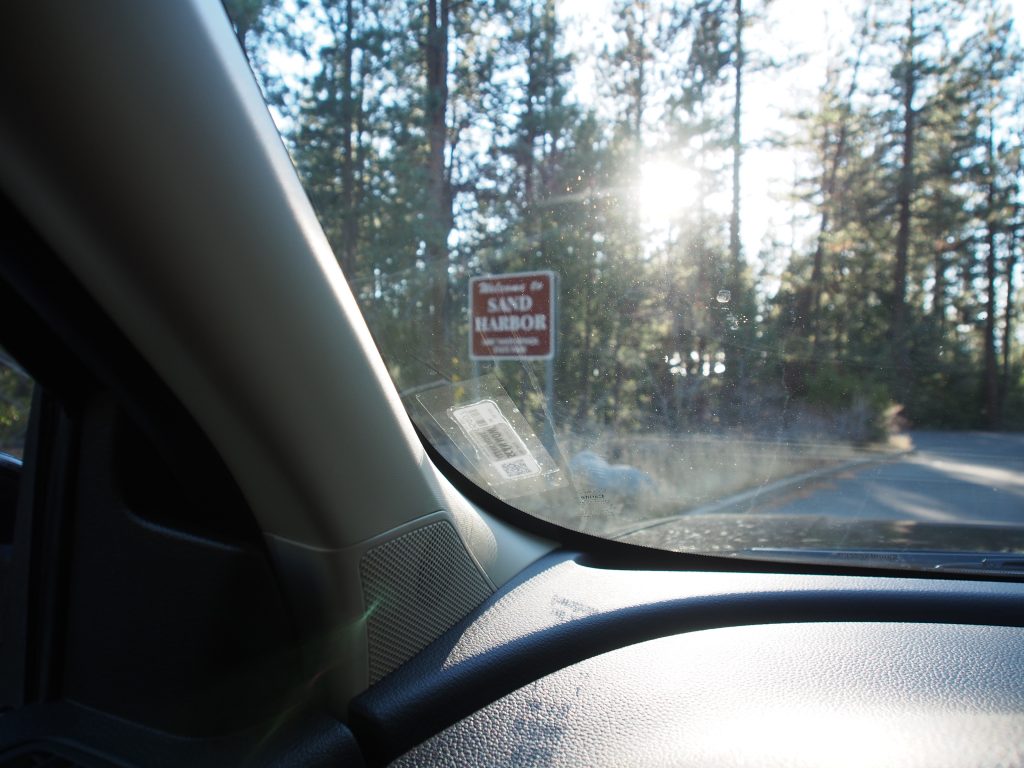 The Safeway supermarket was a huge supermarket at the South Tahoe town that was also closed to where we were staying. After about a 30mins from Sand Harbour, we arrived at the carpark of Safeway with K waking up coincidentally. Mommy spent some time to buy groceries to make dinner that night. While I pushed K around in the trolley, K met a 2year old baby boy and was having a little chat with him (which he enjoyed talking to other kids around his age) and was trying to find him while we go around the different lanes. After an hour  in the supermarket spent on shopping and kiddy talks, we left with 50ish foodstuff.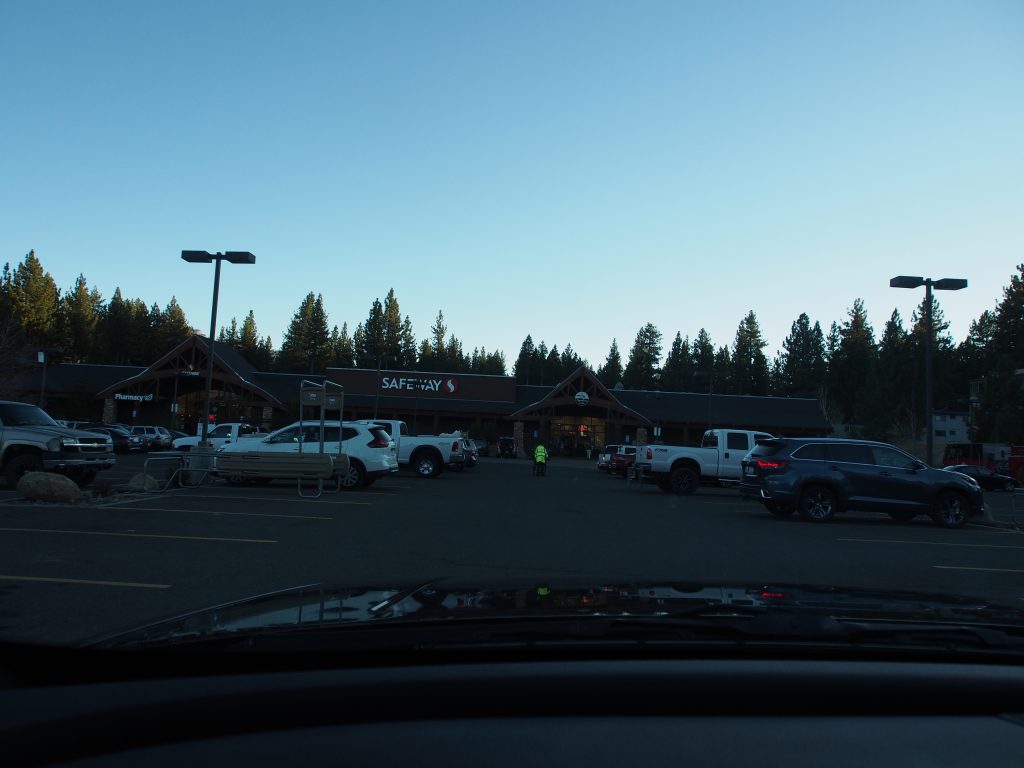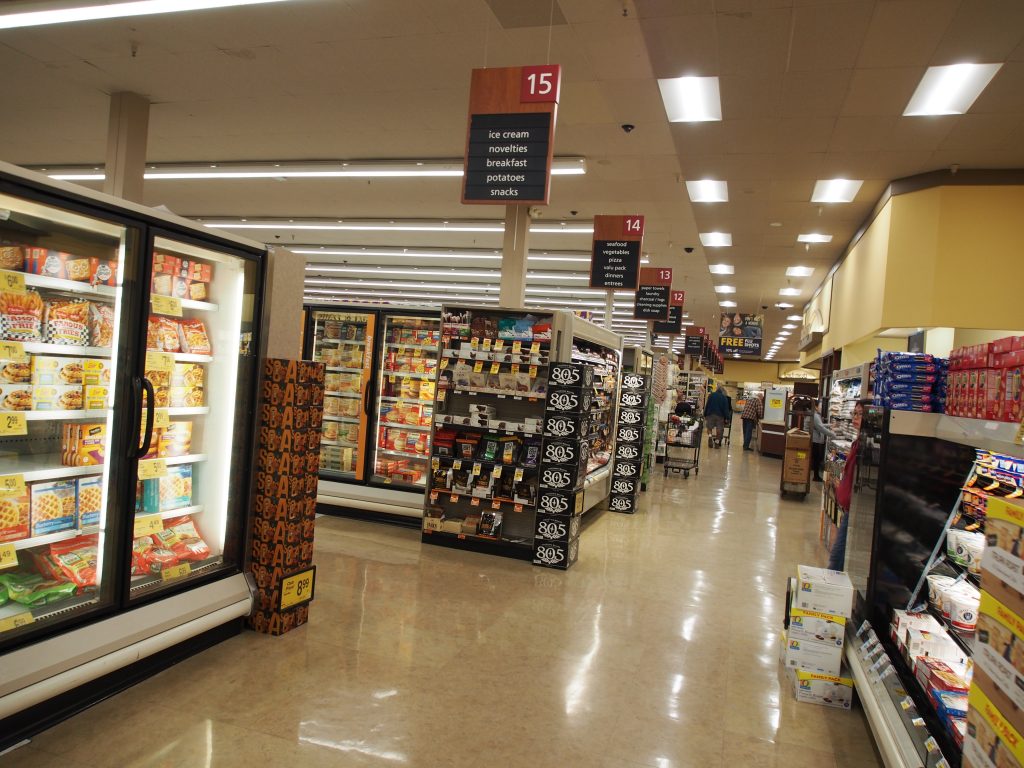 Our accommodation for the night was booked from Airbnb but located at Lakeland Village which was managed like a resort management. I carried out the checked in while the family stayed in the car and was given a Townhouse facing road. I didn't realised under I checked with mommy whom had booked this accommodation because it was supposed to be facing the lake, as per the description from the Airbnb. I called to clarify with the reception but they mentioned that it must have been a wrong description because for Townhouses, there weren't any around that had lake views, only the bigger 3 to 4 bedders had. Disappointed but there wasn't much we could do even when mommy tried to message the Airbnb owner, there was no reply.
The accommodation however was pretty nice, 3 stories including the loft with a beds. I entered the apartment first to turn up heat and also the electric fireplace before having the family come in. We spent most of the time in front of the TV especially K, while mommy cooked dinner that was made up of pasta, egg omelette and salmon teriyaki, in which salmon fillet had to be recooked as it was too thick!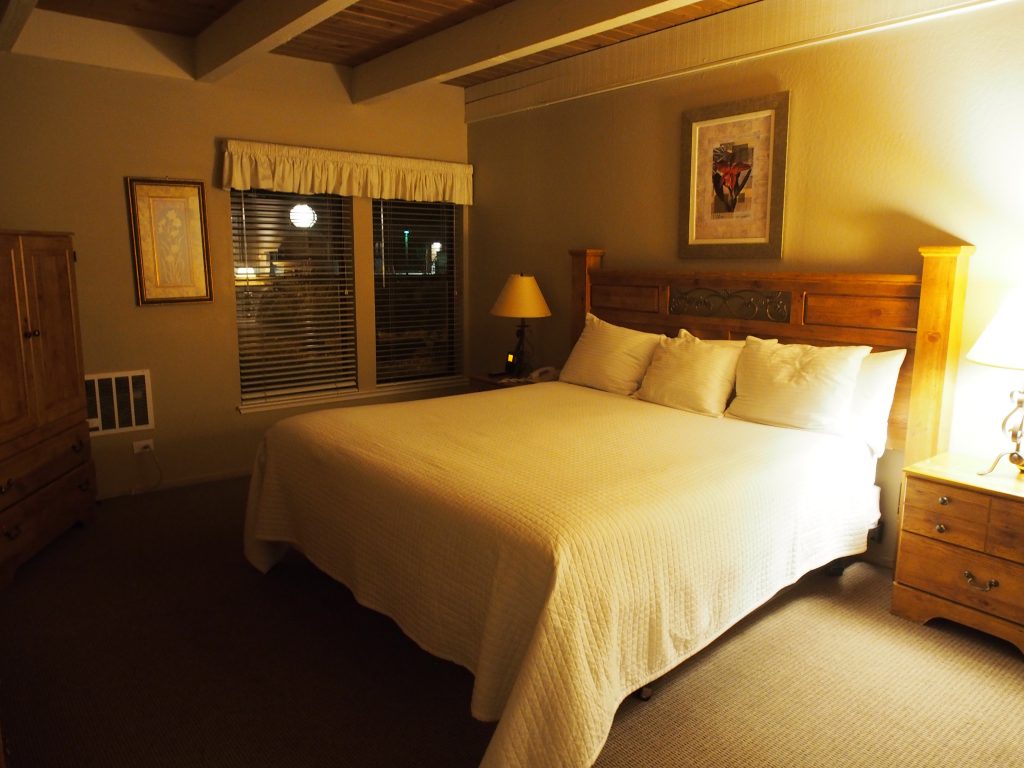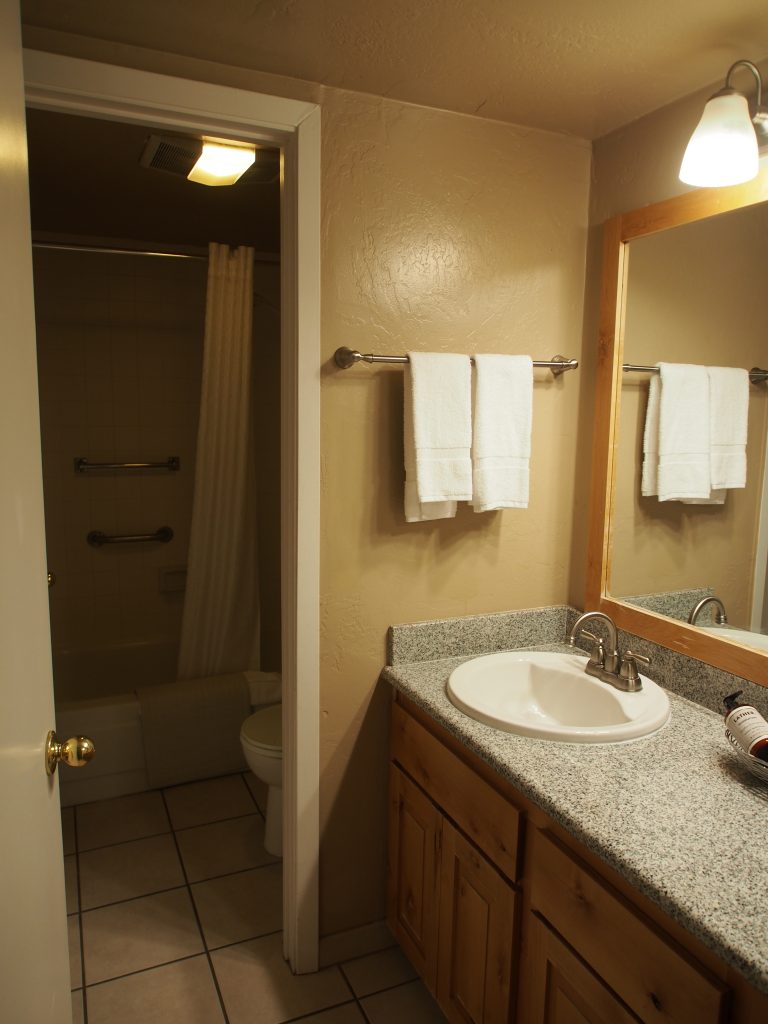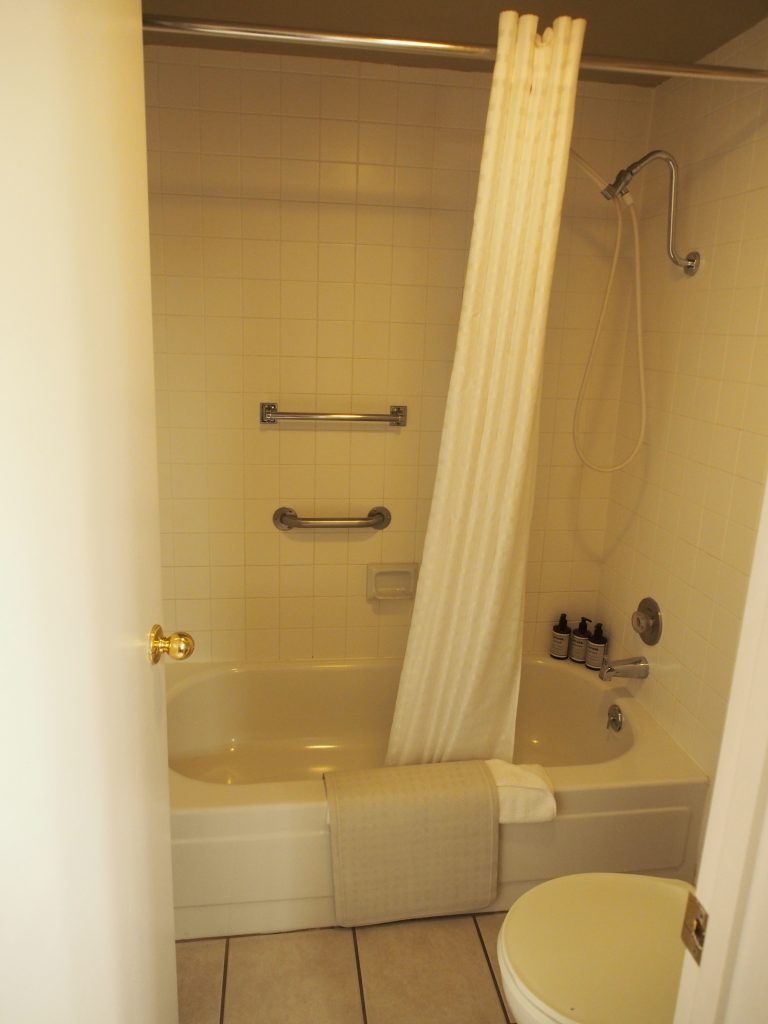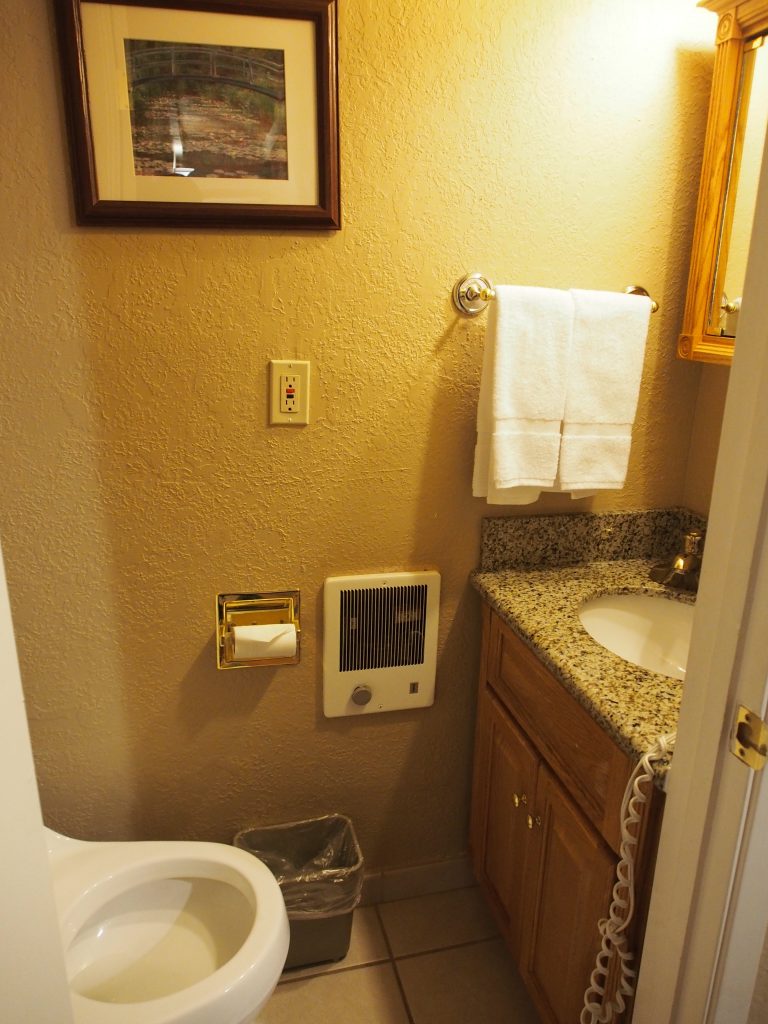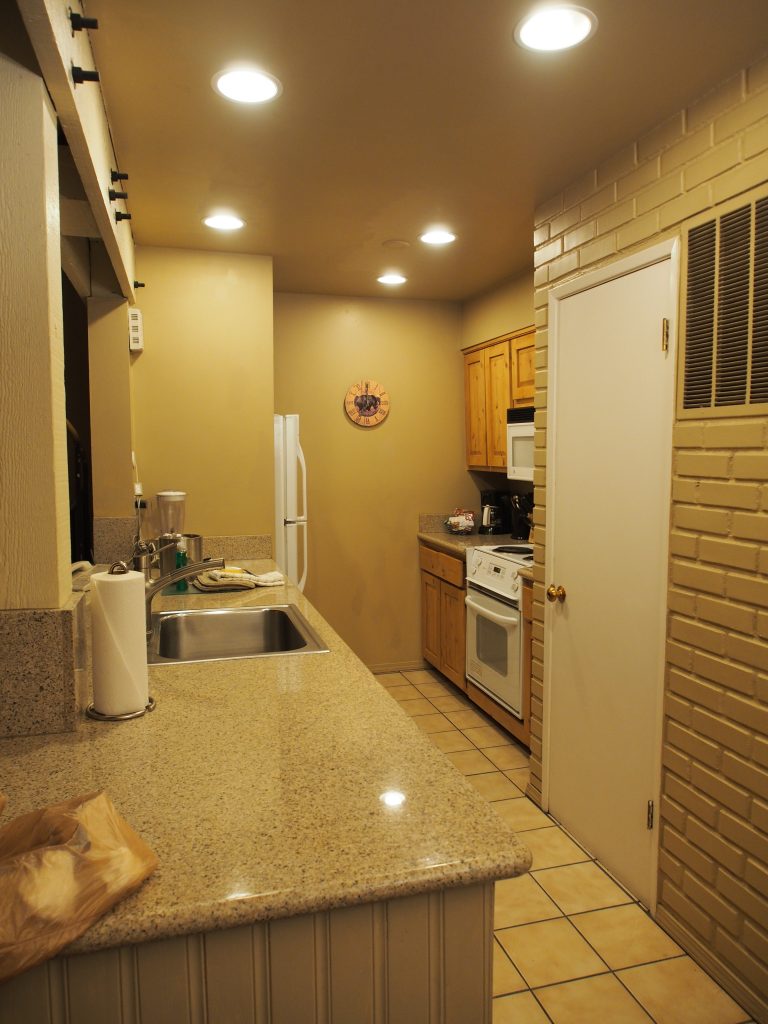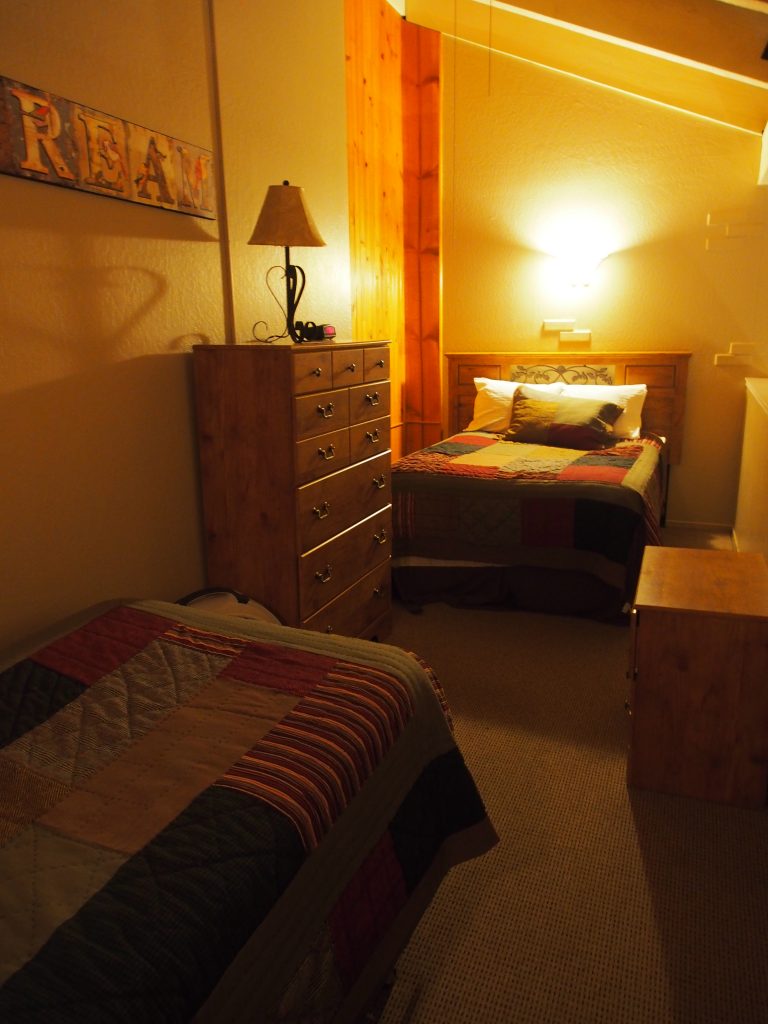 The bath was on the first floor but the entire place had their own and good heating so we didn't have to rush to get dressed or else catch a cold. Then when we were finally done with TV, it was lights off as we huddled at the loft to sleep. I shared the single size bed with K as he had the inspiration to sleep on another bed from mommy but was too afraid to sleep alone, while mommy enjoyed the entire Queen bed to herself.