Woke up at 8 plus to a very cold morning, in the desert where the temperature is known to be very harsh. Thankfully the bed was very warm and all of us had a really good sleep. I struggled to get out of bed, worried that I would freeze to death the moment my feet touch the floor. I wanted to generate heat and thus tried to get ready by moving quickly but the limbs froze much faster than being heated up. To prevent K from catching a cold, I dressed him under the thick quilt and kept him warm. When we were finally done, including brushing the teeth with cold water, we proceeded to the reception for breakfast.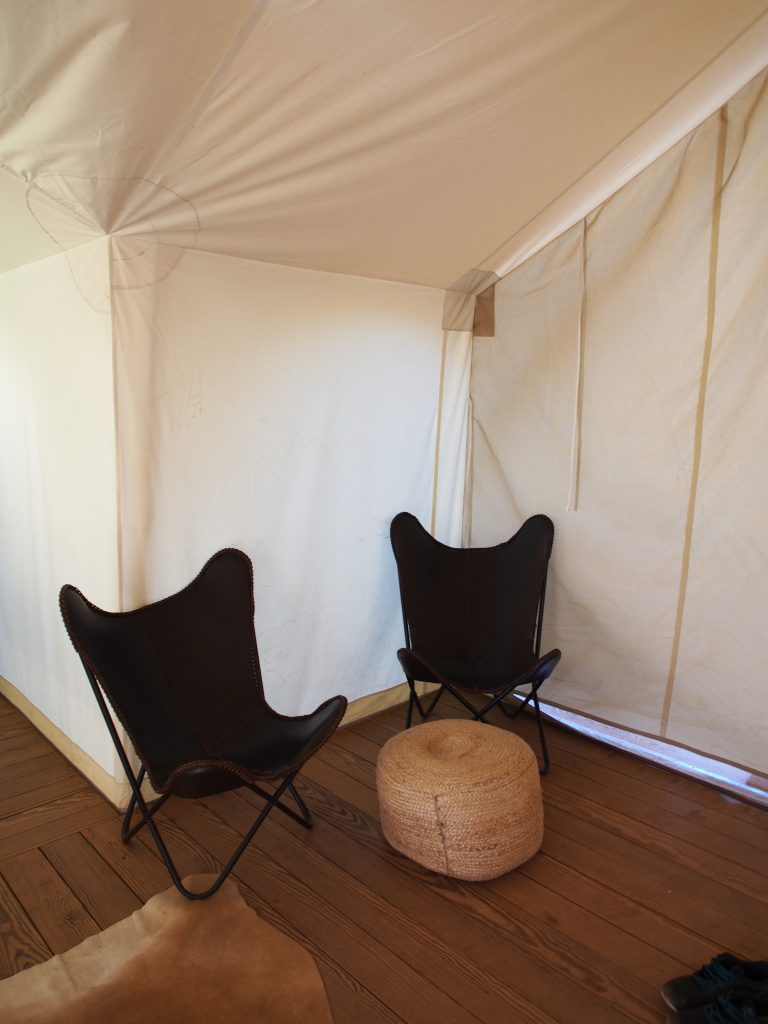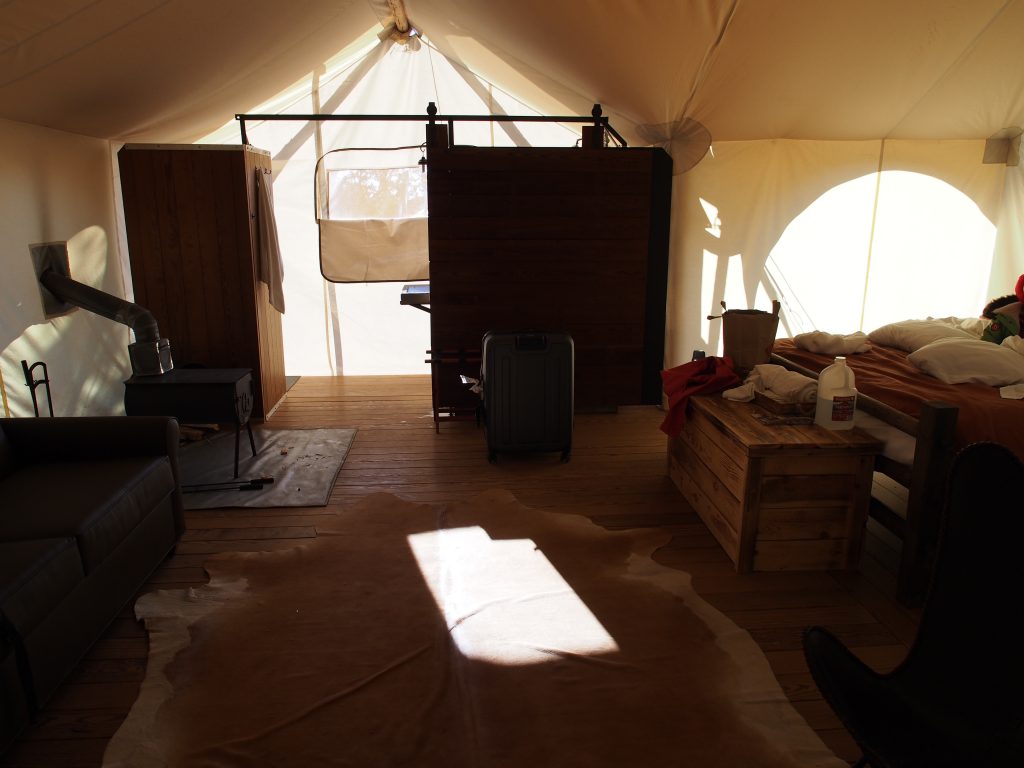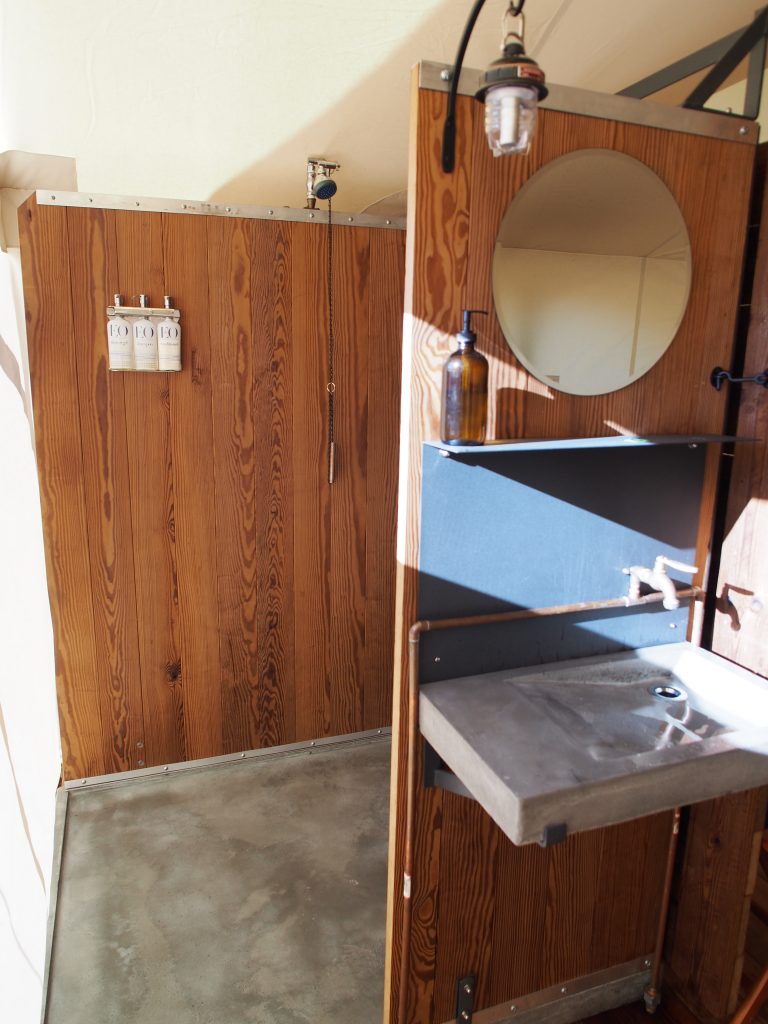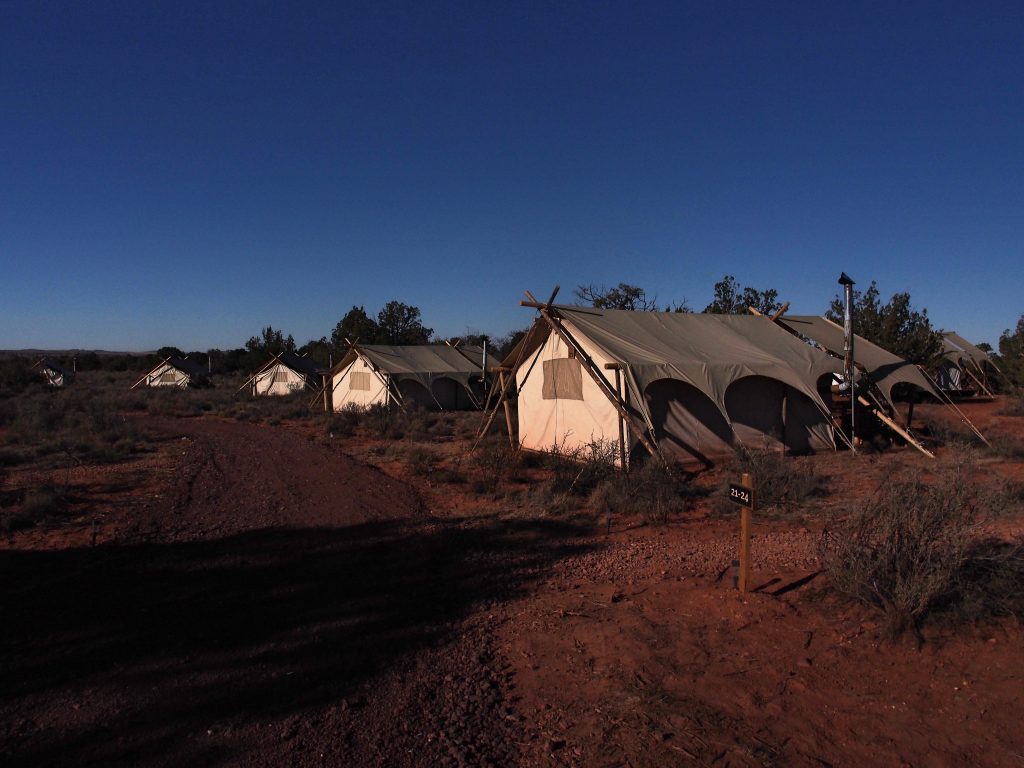 The warmth of the reception was welcoming and we got ourselves a simple breakfast of oat bar, muffins and banana with drinks choices of hot choco and coffee. We checked out at the same location after the breakfast and before leaving, we caught sight of a corgi wearing a vest, cuteness overload!
The helpful staff had brought the luggage from outside our tents where we placed them to our vehicle while we were having breakfast. They continued to extend their help by loading them up into our vehicle and bade us goodbye. Then we were off to Grand Canyon once again. This was an impromptu trip and estimating the time to get back to Las Vegas for our flight, we needed to leave by 11. I wanted to save more time so I drove a little over the speed. Then from the corner of my eye, I spotted a police car parked by the side of the road. I knew that was it as I tried to slow down immediately but hope turned to despair as the stationary vehicle got onto the road and followed behind. Once it was a close, the lights on the car turned on and I obediently turned to the side and stopped. As I have heard of ugly stories of encounters with the cops, I just stayed in the car, wind down the window and follow instructions. He asked for documents and my license and told me that I had travelled over the speed limit. Went back to his car for a pretty long time before returning to give me a warning letter only. I was thrilled for his magnanimity and apologised before driving to Grand Canyon within the speed limit.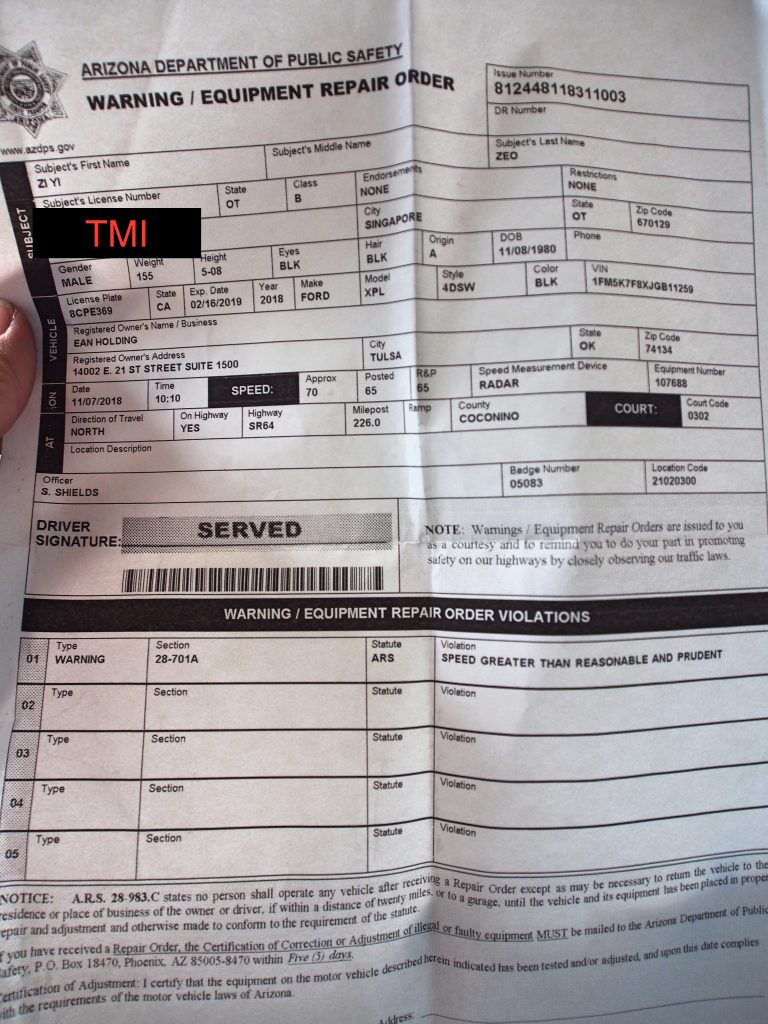 Grand Canyon was huge and had many places that can be visited on foot or by vehicle. We didn't have the luxury of time to do the whole circuit and so could only choose one place to drive to, Yavapai viewpoint. It was a good choice as it wasn't too far from the main road. Parked at the parking and walked into the observatory post, an enclosed area that was isolated from the cold. We spend a good 10mins there, reading some of the geological data and admiring the view. As the time ran out, we then took some photos outside, use the toilet before hitting the road for the trip back to Las Vegas.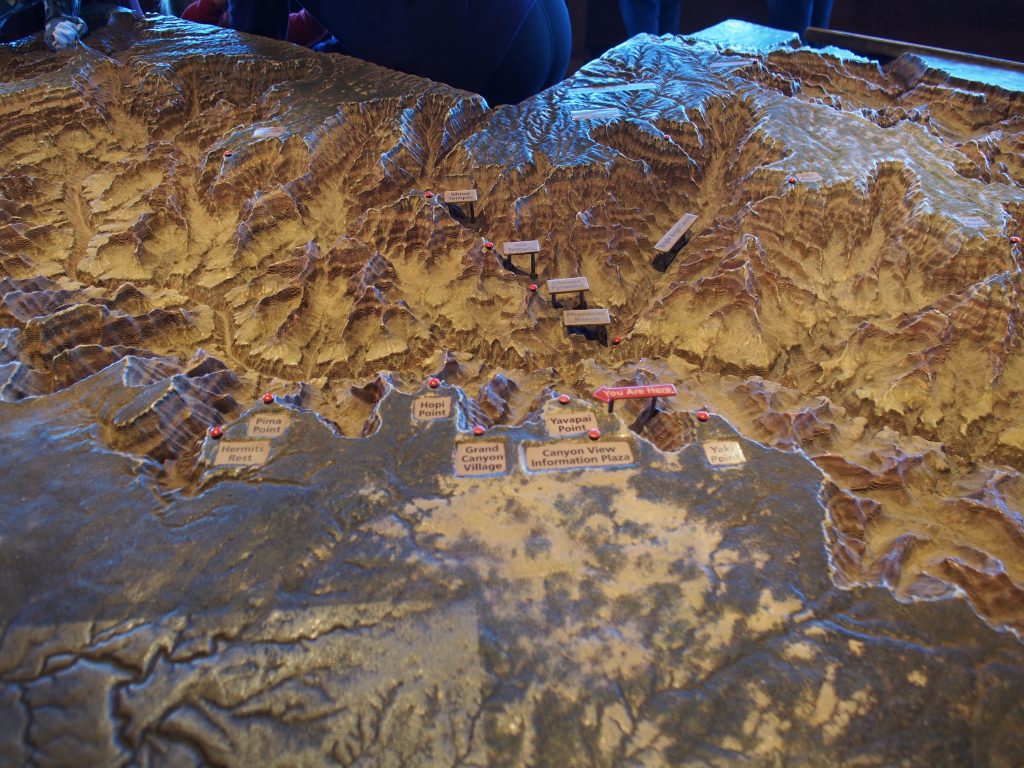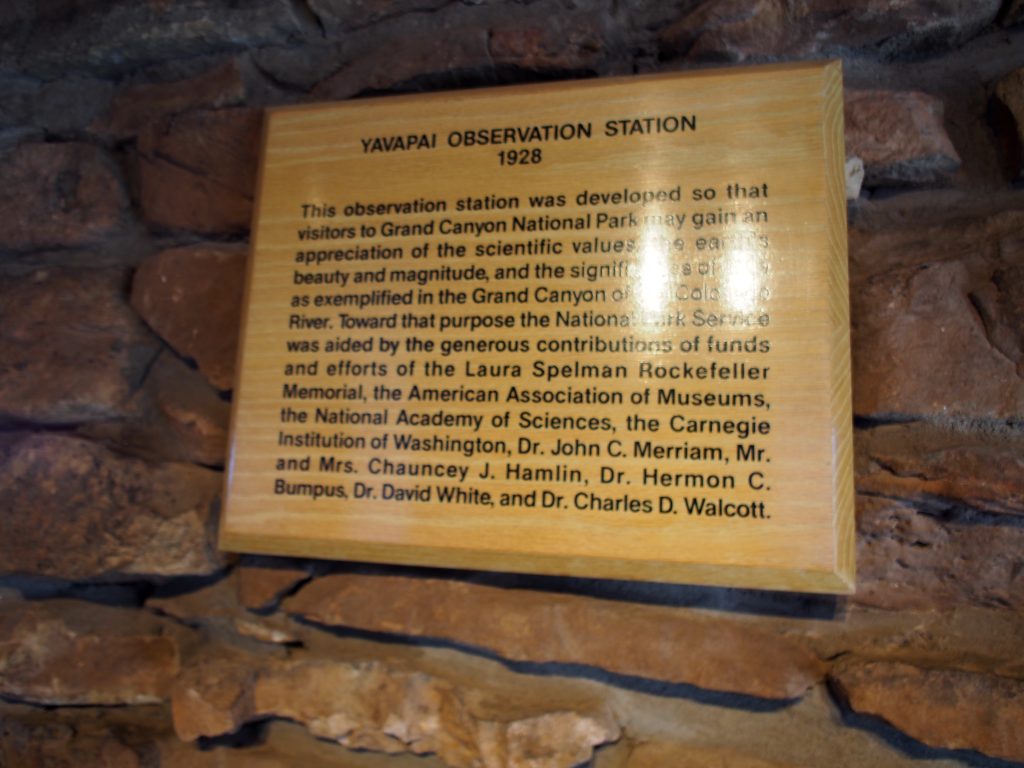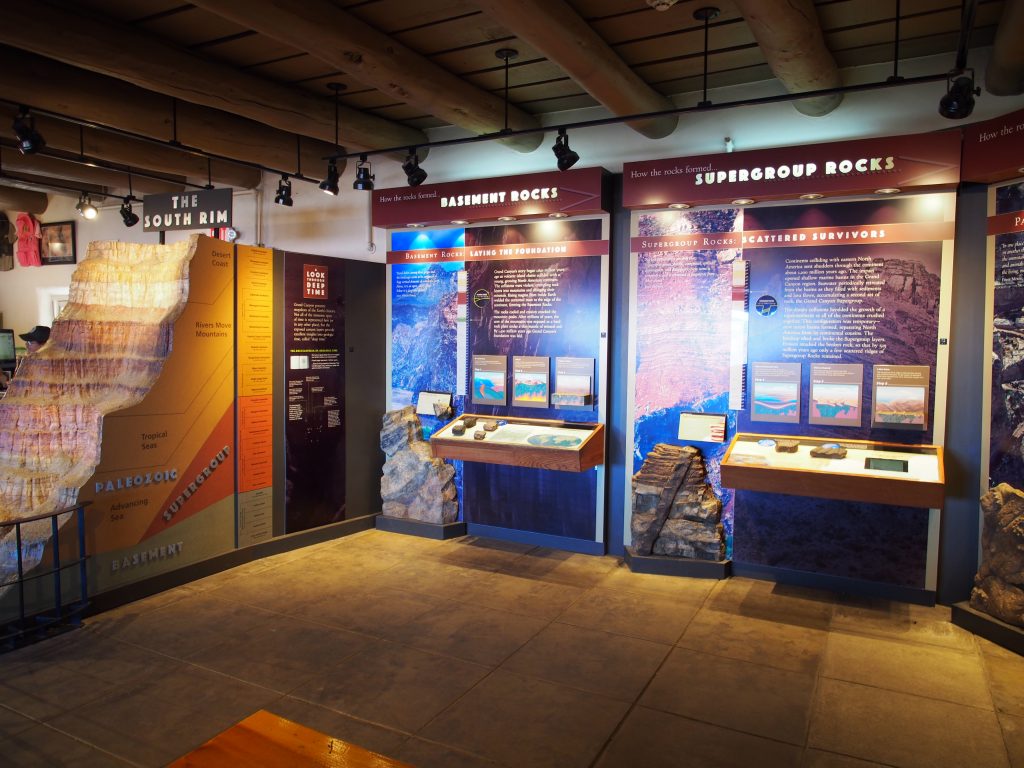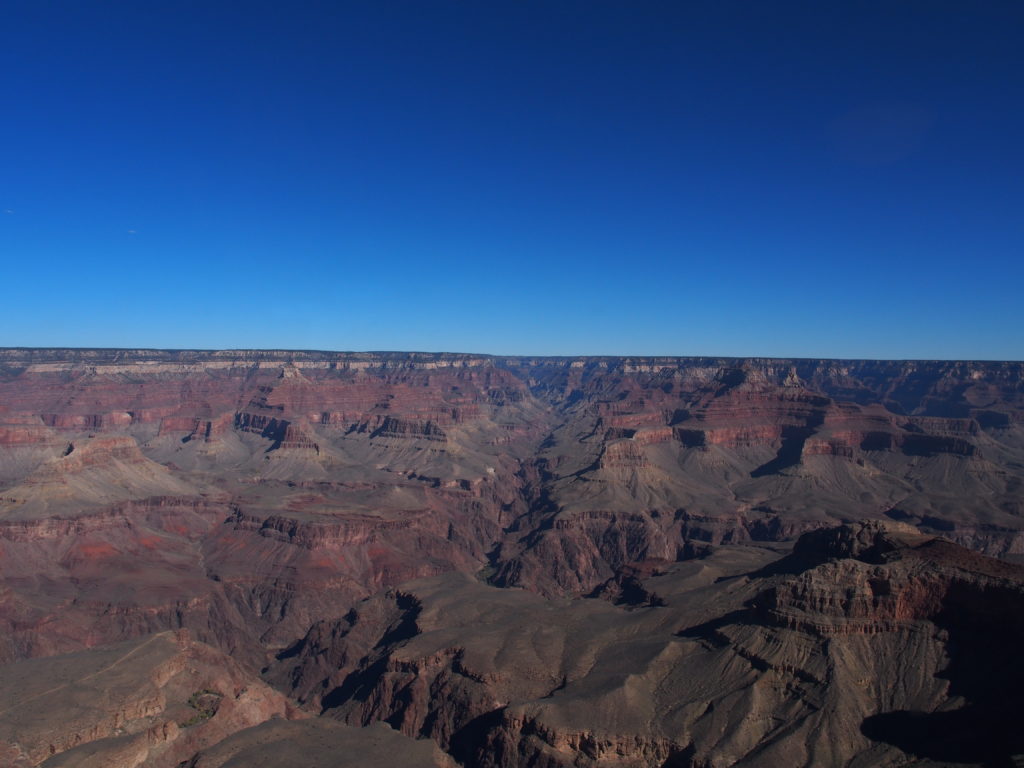 The drive back was just a drive, to say the least. K and mommy slept while I just drove. We arrived at Williams and I pumped $40 gas before continuing the journey. Then we arrived at Kingman and I paid another $15 for gas just so that I could return the car with the same level of gas.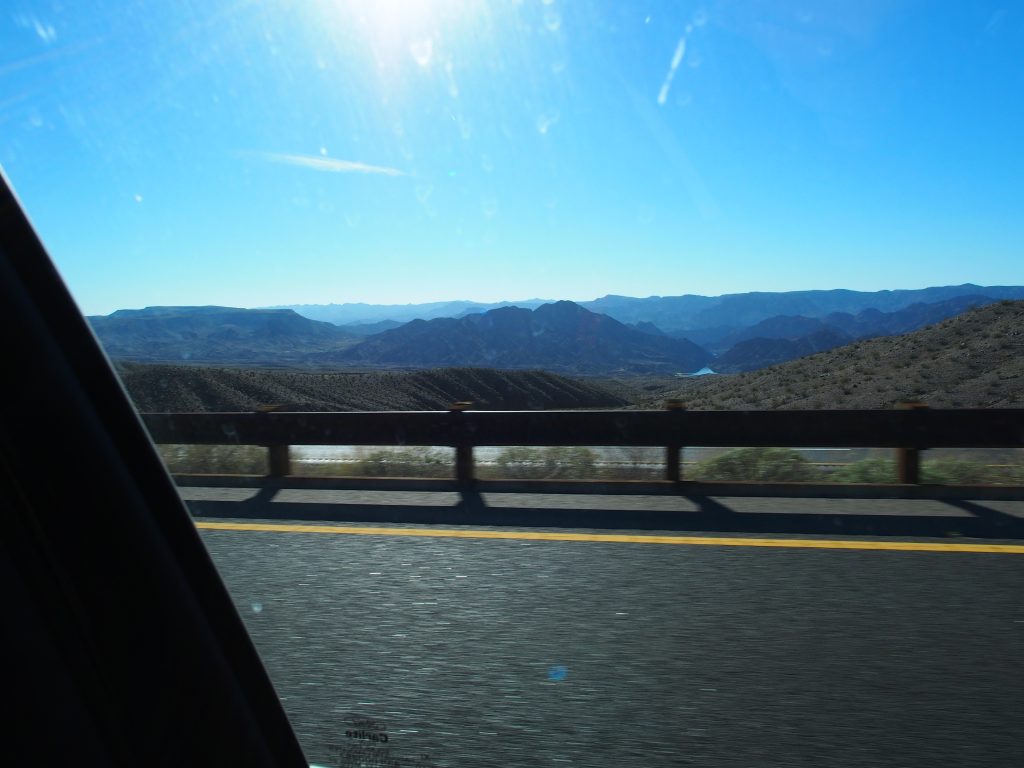 We finally arrived at the airport at around 230pm, there was a time difference between Grand Canyon and Las Vegas, and going towards Las Vegas earned us an extra hour. I drove following the road signs that pointed to rental car return and there was a area for Enterprise cars. The staff came over almost immediately and the check was done very quickly, no issues. We had to do a little repacking of the luggage before proceeding to take the shuttle bus to the airport, which was around 10mins drive. I loaded all our luggage onto the storage onboard the bus but as it was relatively empty, the luggage moved a bit while the bus moved. Thankfully one kind passenger helped to hold onto K's sports car luggage before it slipped off the shelf. Another also gave up his seat for me just so that I could sit together with K, we were thankful for all these kind gestures.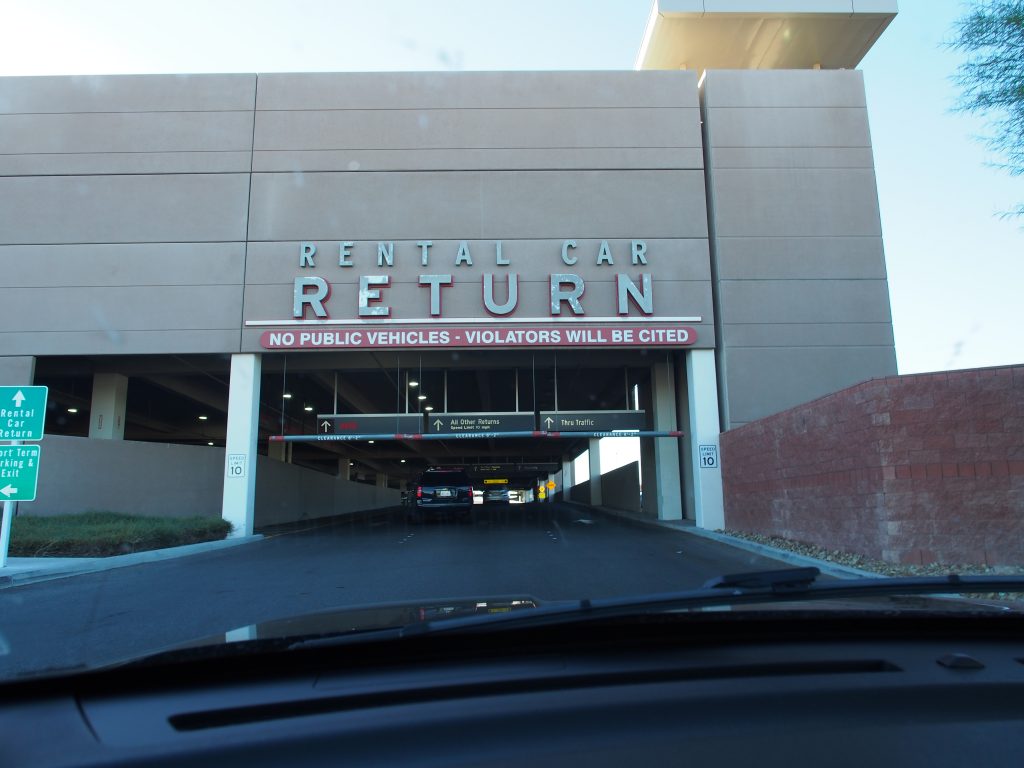 Once we disembarked the shuttle, we rushed to Allegiant counter to check in, which was located all the way at the end of the building. Unfortunately our luggage's combined weight was over the limit by 17lbs which we had to pay $50 additionally. After dropping off the luggage, we completed the check in with our downloaded tix on the Allegiant app.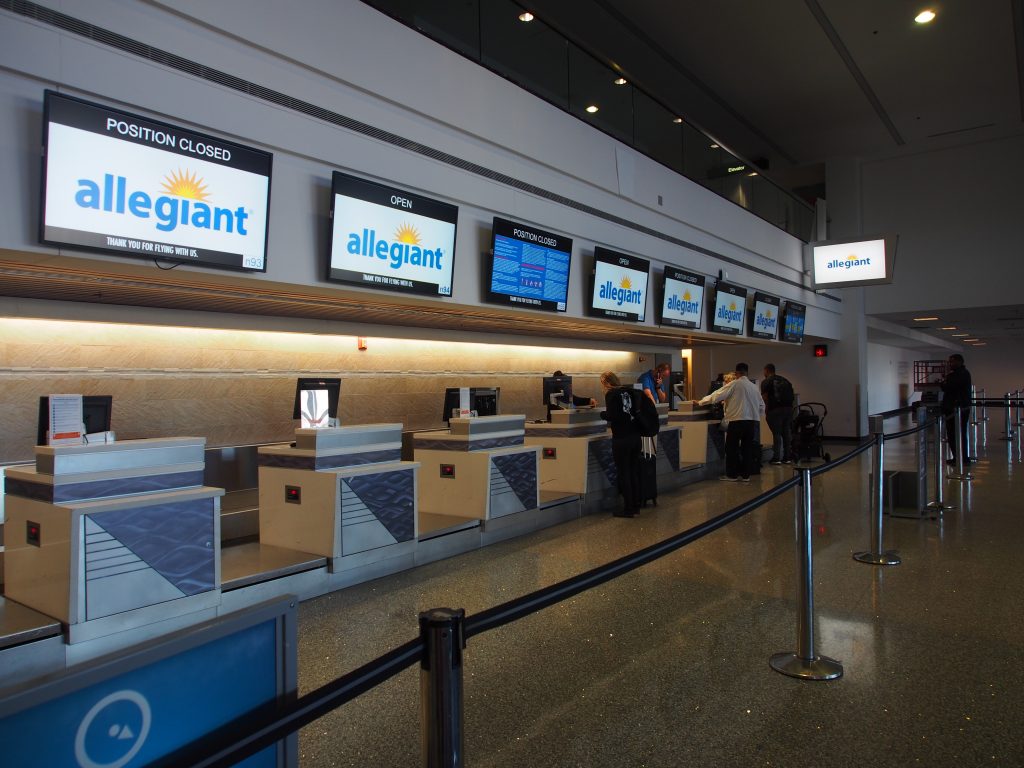 Before boarding, we wanted to get something to eat for lunch. We visited the Starbucks (where else right) at the main public areas but no sandwiches were available and the staff advised us to proceed through the gate to visit the branch inside. Then we went through the security checks which was quite strict as both of our carry-ons were requested to be opened for checks. After a quick toilet visit, we went to a Flatbreadz restaurant and we got ourselves ham and cheese and turkey bacon sandwiches to go, for about 21ish.
Walked to gate 18 and sat at the waiting area to have our sandwiches and as much as we tried to keep it tidy, it turned out quite messy as the sandwiches items fell out and everywhere. There were a bunch of slots machines nearby just out in the open catered for the last min gamblers and anyone could actually wandered into the area (K did and was asked keep out of the area by one of the staff). As we munched away, boarding was also started, it was all in a rush.
Once onboard, it was a quick 1 hr flight to Reno and the plane had lots of empty seats. Once it was confirmed that there weren't anybody taking those long legroom seats, people then took advantage of the situation by moving forward and occupying them for free. We kept to our seats, it was only an hour, and we spent our time finishing the sandwiches that we had started, while K ate his favorite biscuits.
We landed into Reno and proceeded to wait for our luggage at the luggage carousel and for some reason, it took quite a while before the luggage came out. While waiting, I managed to settle the car rental paperwork at Enterprise first, which was conveniently located near where the luggage carousel was. We retrieved the luggage when it finally came, used the restroom, then get across the street to rental car parking lots to retrieve the car. The staff from Enterprise was there to carry out the joint inspection before handing over a Ford Flex to me, something similar to the previous Ford Explorer in terms of size, but probably less advanced and lower in height. I enquired about how I was going to pay toll, hoping for something that was already inbuilt so that I just need to pay when I returned but was advised to pay by cash. The exact how was something that I needed to google for in the coming days for toll roads in San Francisco for example.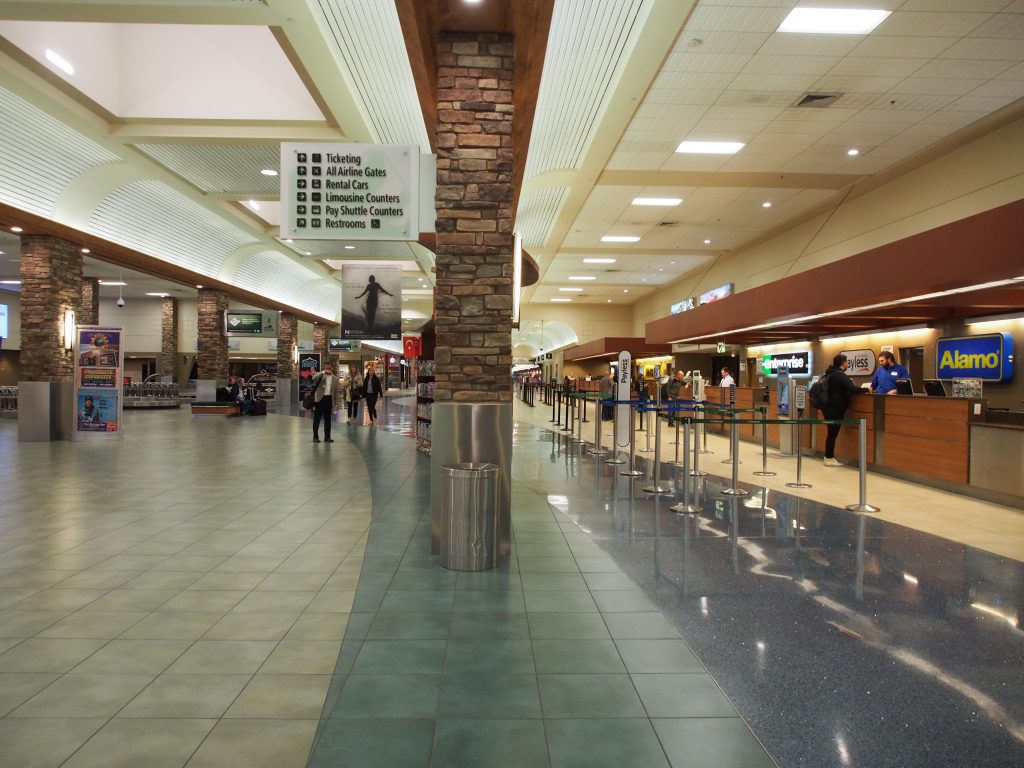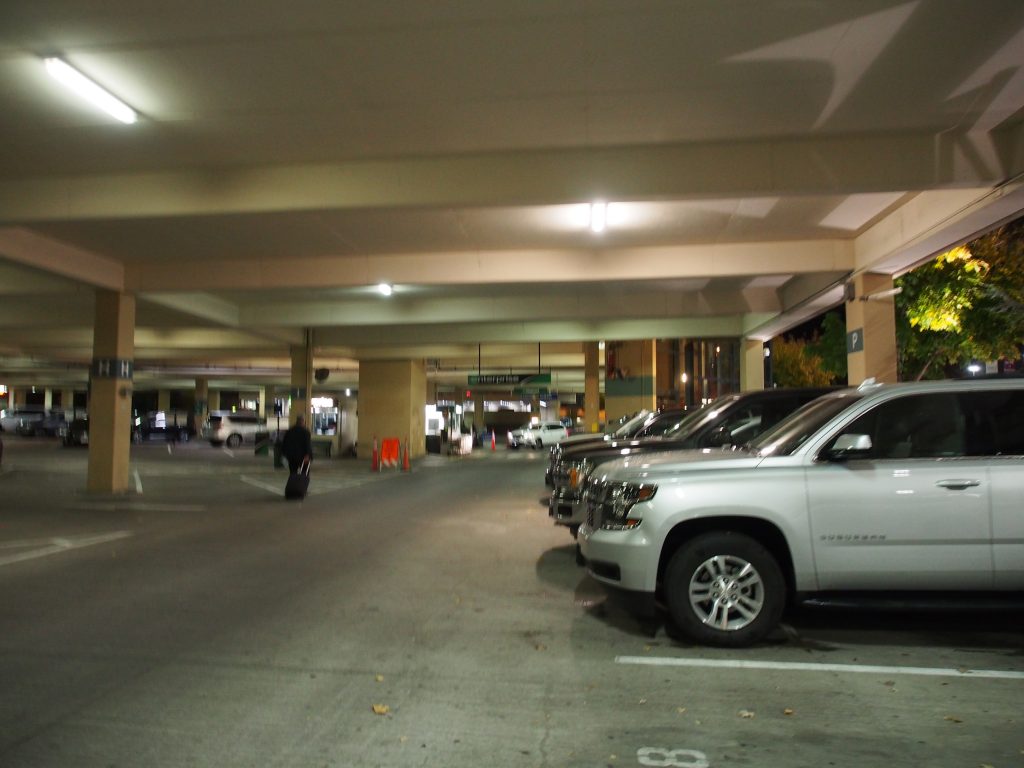 We drove to Staybridge, our accommodation for the night, just some 11 mins away. After parking at the open air car park, we braved the cold with our luggage and checked in. This was a little apartment with a small kitchen under the IHG hotel brands and was both pretty homely and yet felt like a hotel. It wasn't too expensive too! I would prefer these over Airbnb ones since the element of luxury and certain level of quality standards were still guaranteed by big hotel brands while Airbnb were more hit or miss.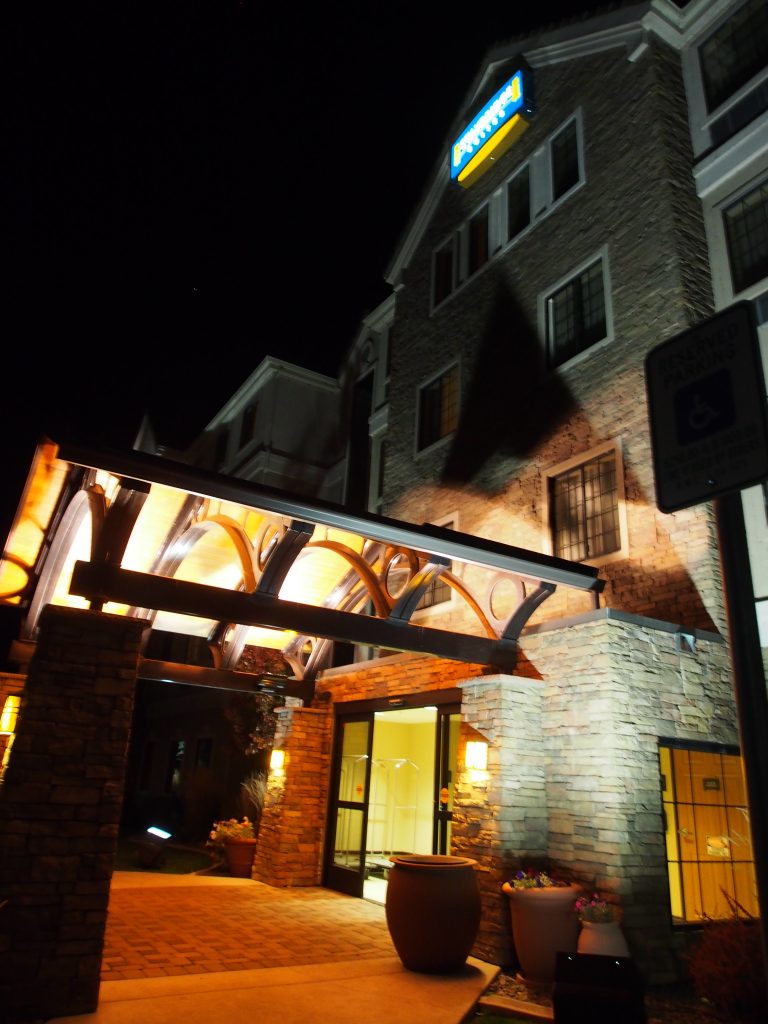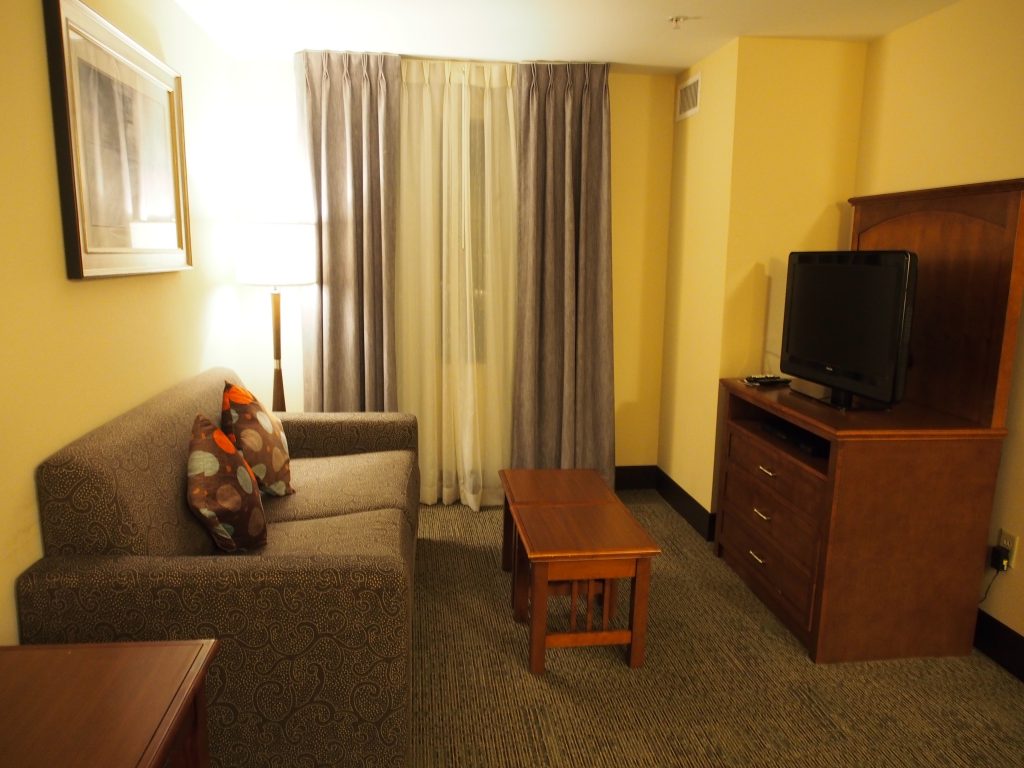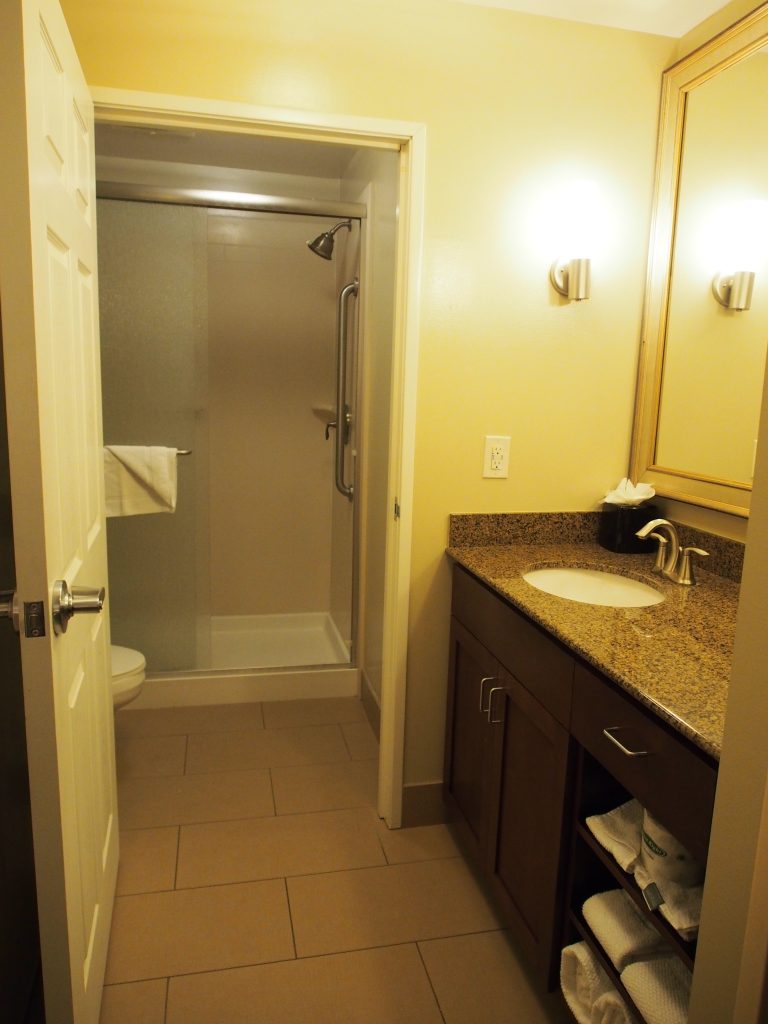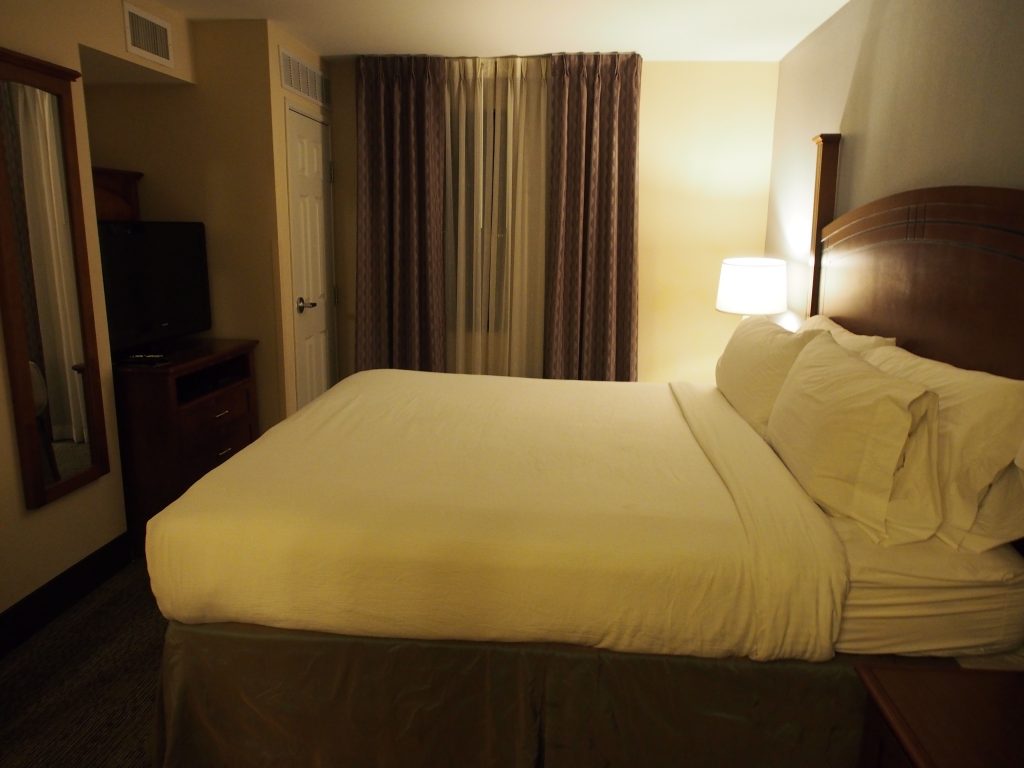 After our baths, we drove out for dinner to a place about 3mins where there was Smiths supermarket and a couple of restaurants. Decided to have Japanese food and thus walked over to Pisces Sushi, a small Japanese designed restaurant with not many diners. Ordered California roll, caterpillar, teriyaki salmon, tamago and Mickey Mouse, which didn't looked like it but was delicious and paid $51 for the meal.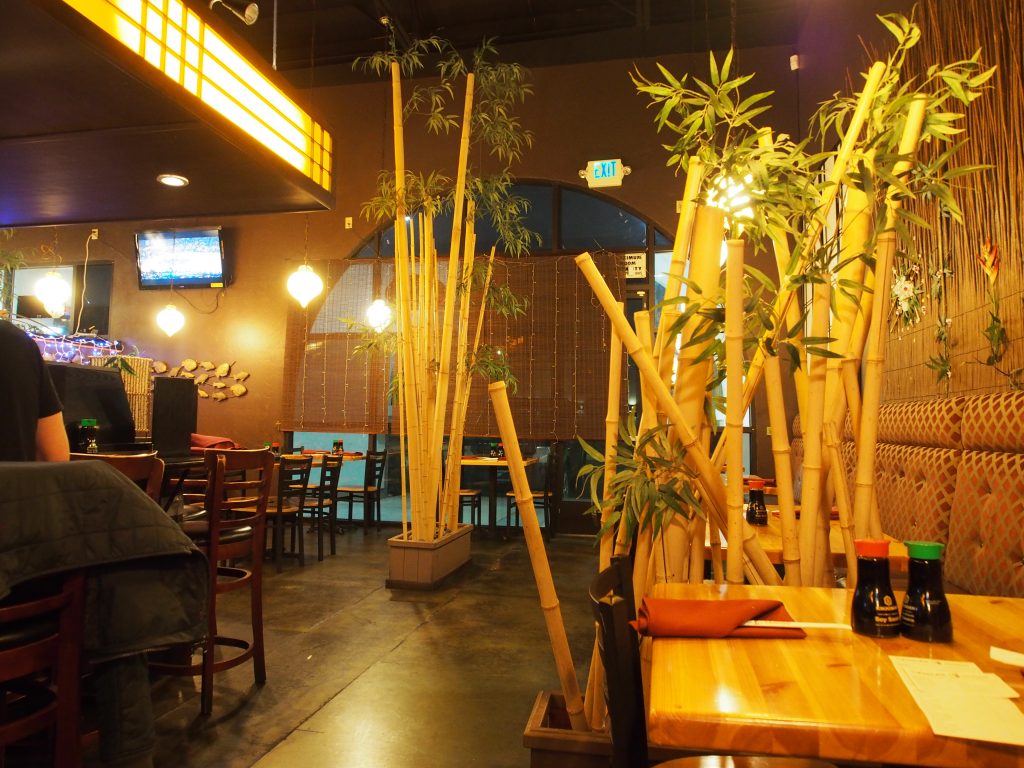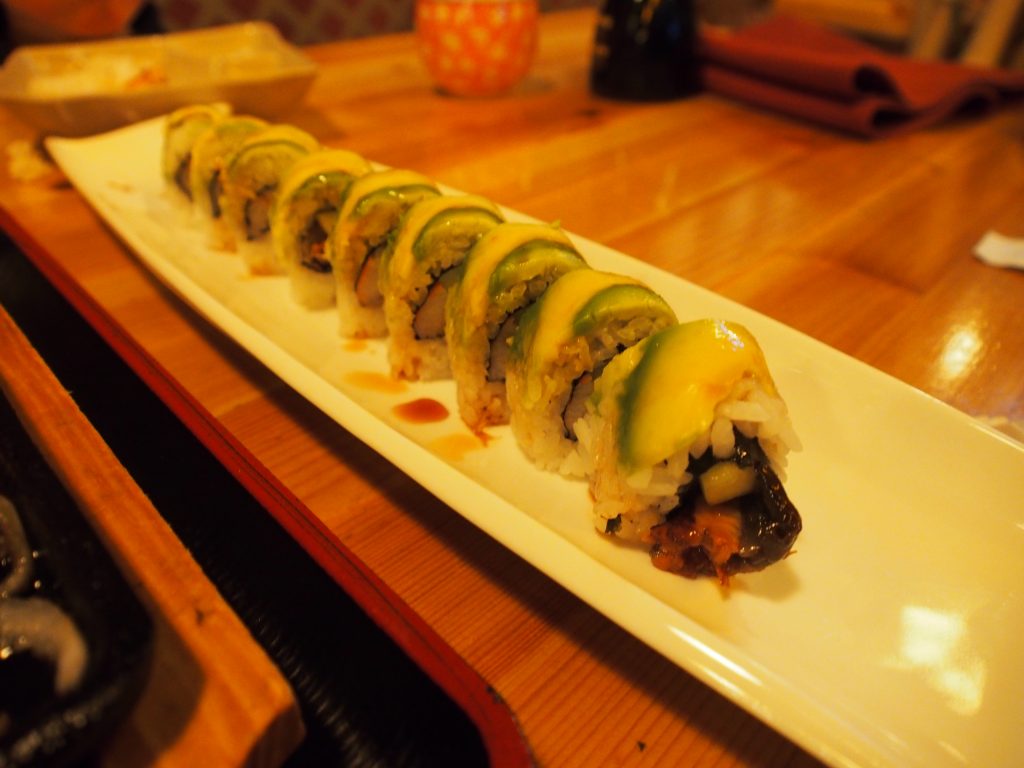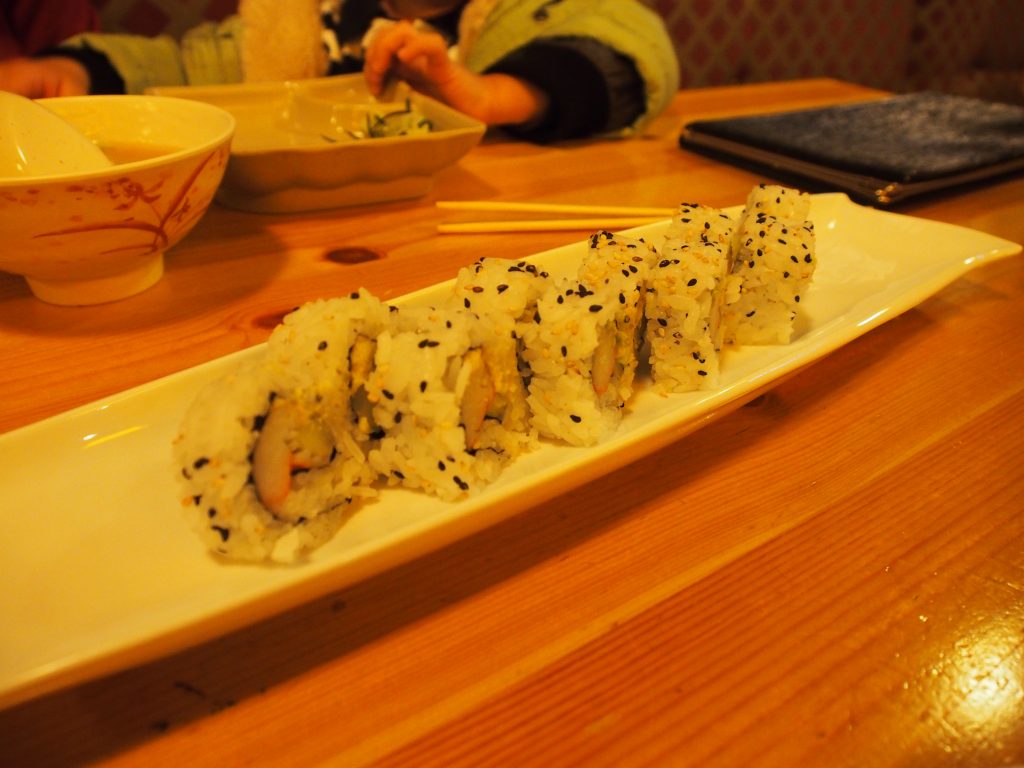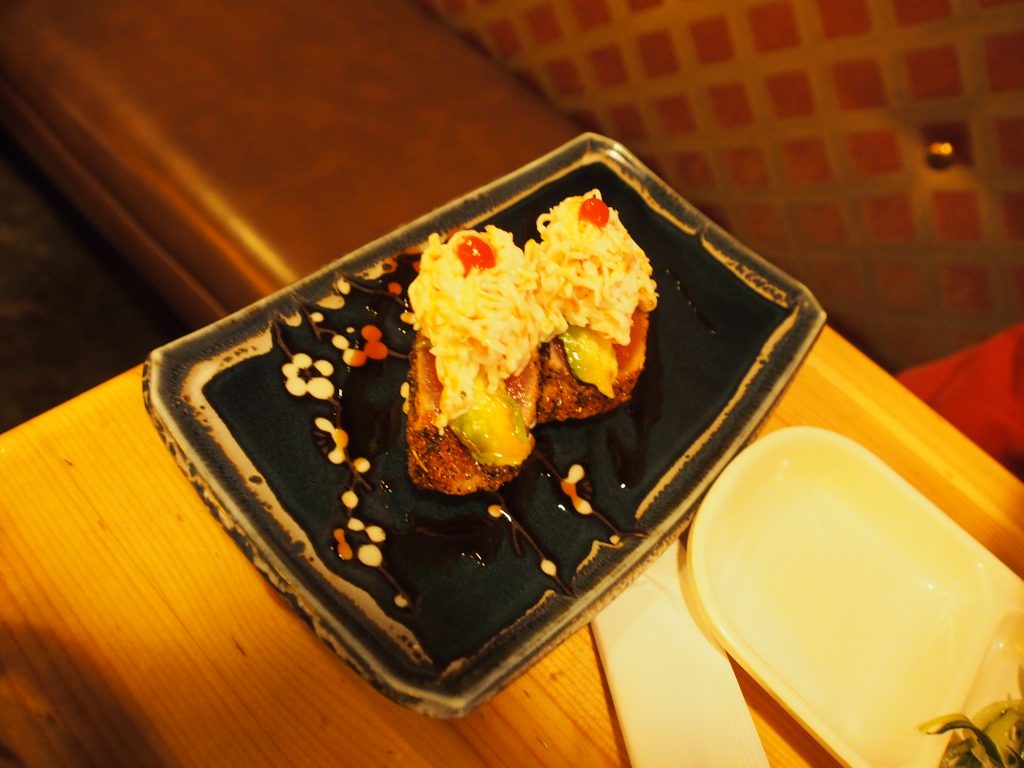 We then proceeded for late night shopping at Smiths. There was a trolley with sports car cover and it was enough for K to be interested in going into the supermarket. Zooming down the walkways, we bought all the groceries and water that was needed for meals preparation for the next day.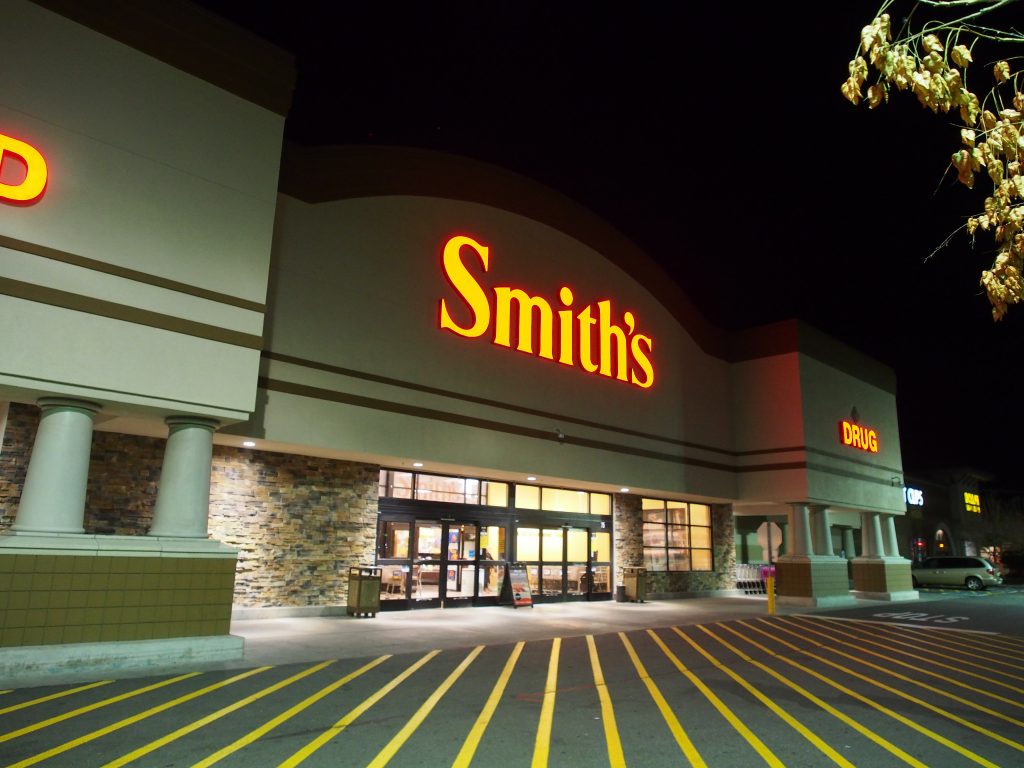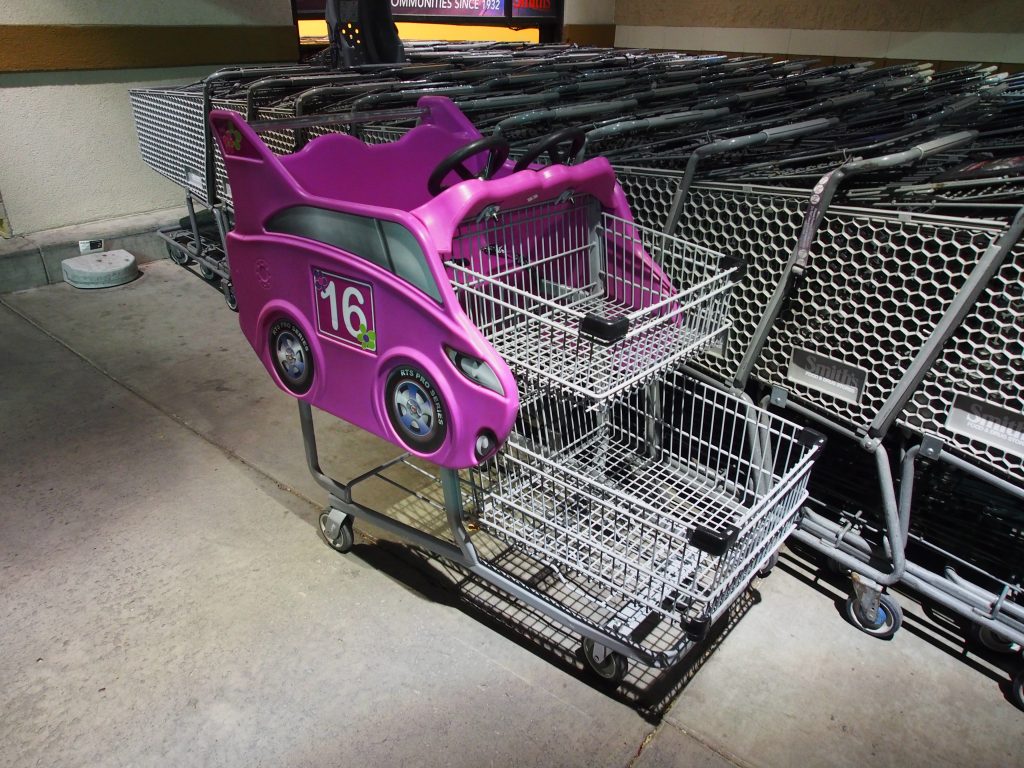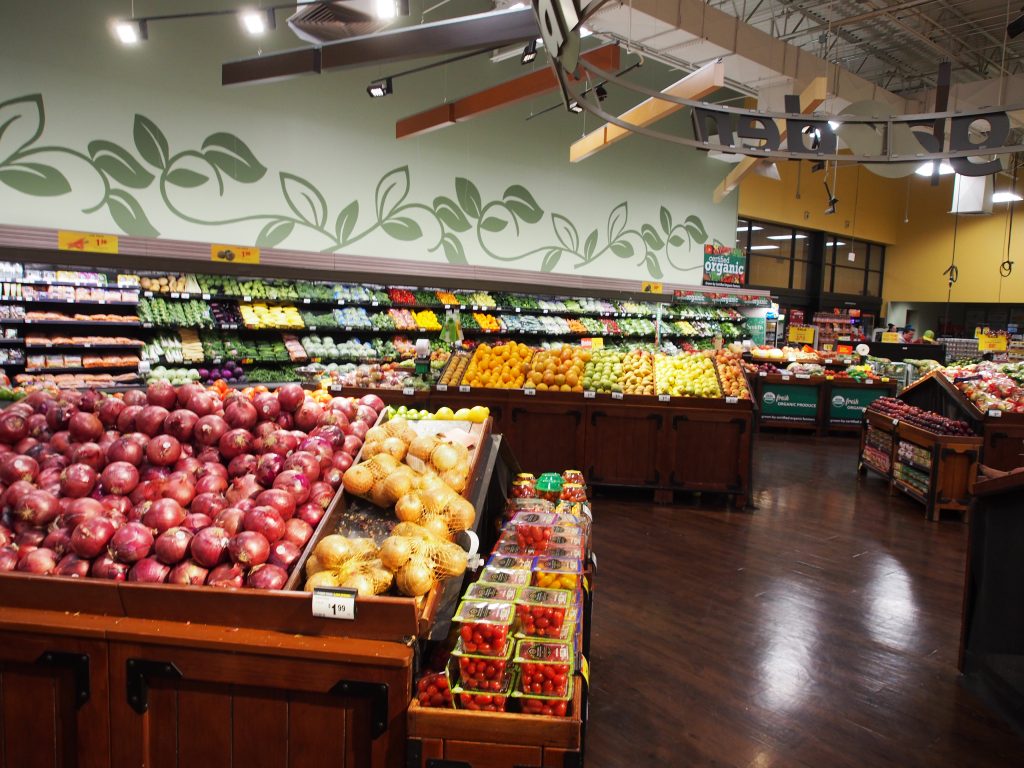 Drove back to hotel to find that there were no closer carpark slot to the entrance and had mommy and K alight first to avoid the cold while I parked further down. I had to get some hot water for milk and there was supposedly hot water available at the ground floor near the reception. But when I collected it from the flasks there, the water was only lukewarm, not hot enough to make milk. Ended up having to boil water using the pots since there no electric flask available.
The day finally ended after watching a few episodes of iPad video while using data due to location restriction, in order to satisfy the little K. Although there weren't much activities, all that driving and transiting was physically draining. While Reno was known as the Biggest Little City in the World, or also known as small Las Vegas, we weren't able to give it any attention regretfully, sleep was more important.