---
We woke up at 8, got dressed and by 10, we were checked out. The reception was pretty closed to the lake and so we decided to go check it out. It was a great decision to take that walk as we were presented a scenic serene view of the area. While K was not able to appreciate the view, he found some pine cones to kick them about. There was a pier that went out into the water. Walking along the wooden walkway, with clear waters reveal the ground meters deep beneath the water (but no fishes). Ducks were seen at the sides of the walkway basking in the morning sun and ignoring us until K got too close and some got in the water. Then a school of geese glided down and landed on water, a majestic sight that I wasn't able to catch with a camera as I watched in awe. I could just sit there all day to enjoy the peacefulness around but we had to go to San Francisco and it was a tad too chilly. After K had some fun playing with the sand, we walked back to the car, and was surprised to see a wild rabbit and fluffy tail squirrel along the way! (K tried chasing the rabbit as it dashed out of sight)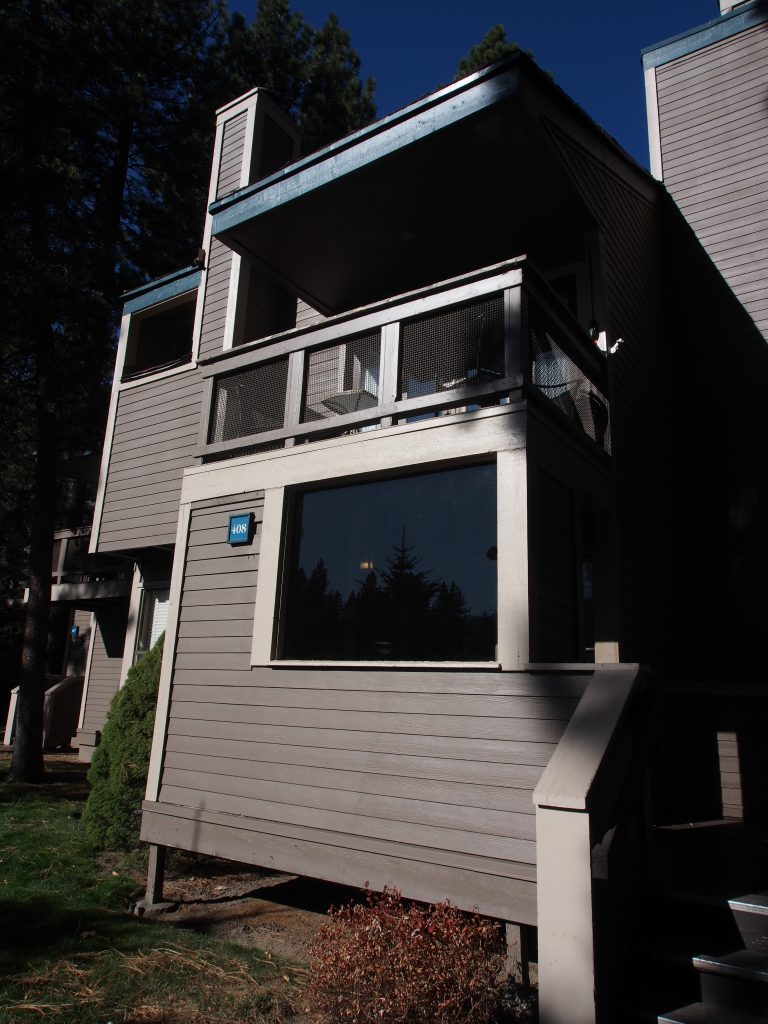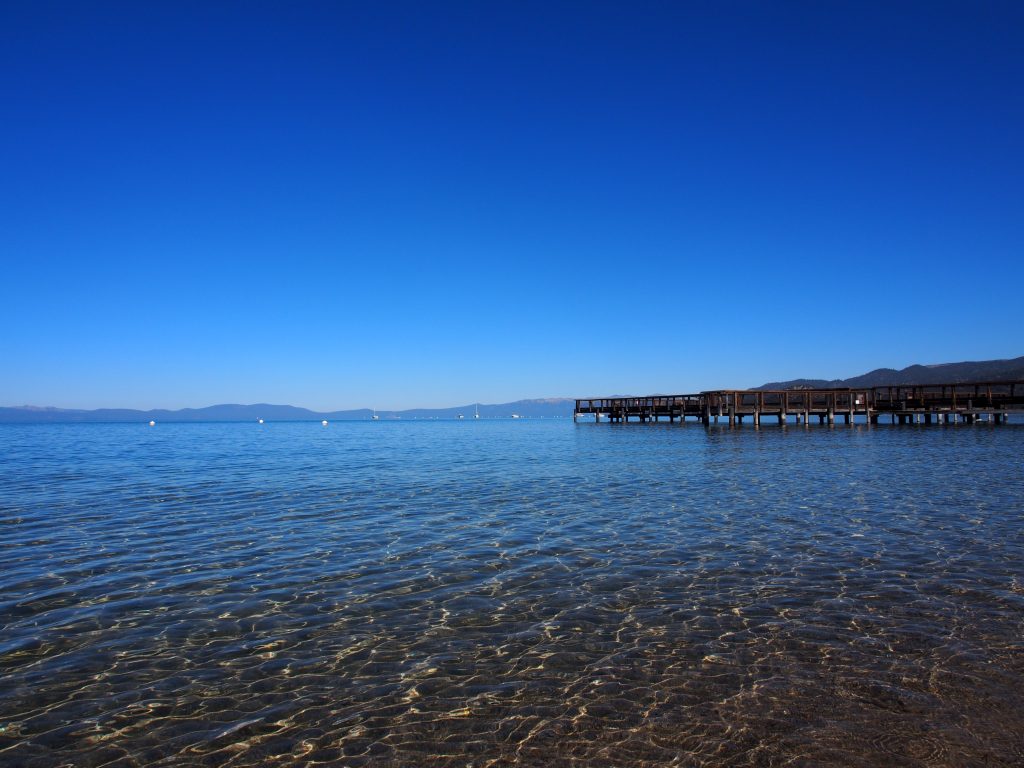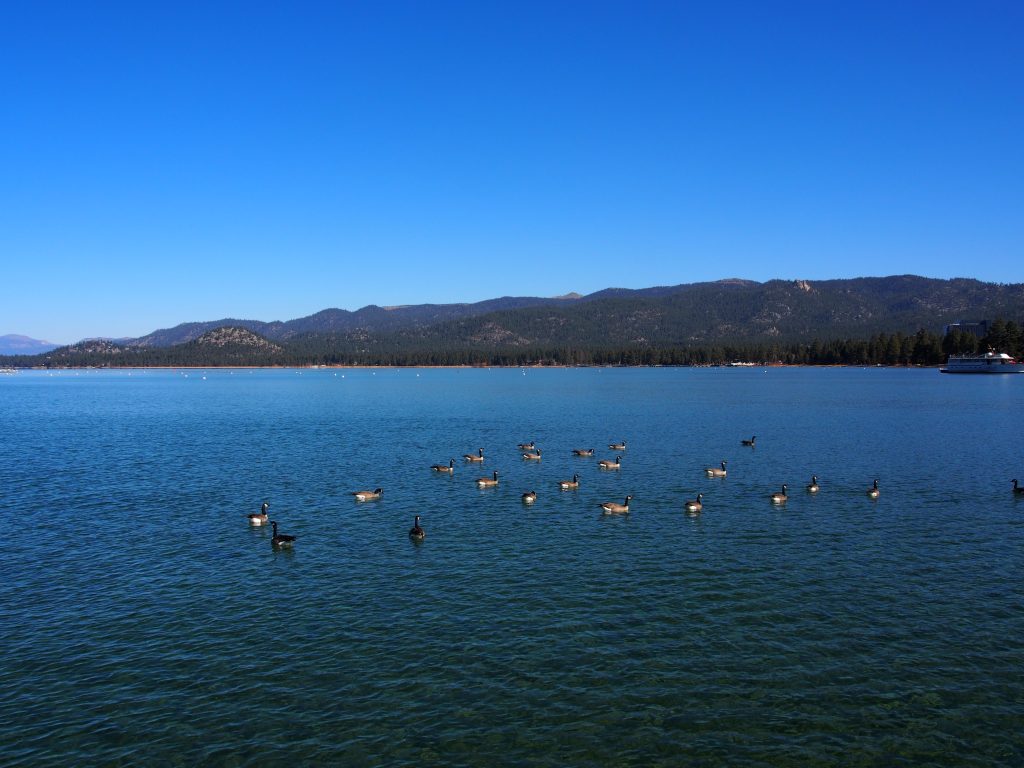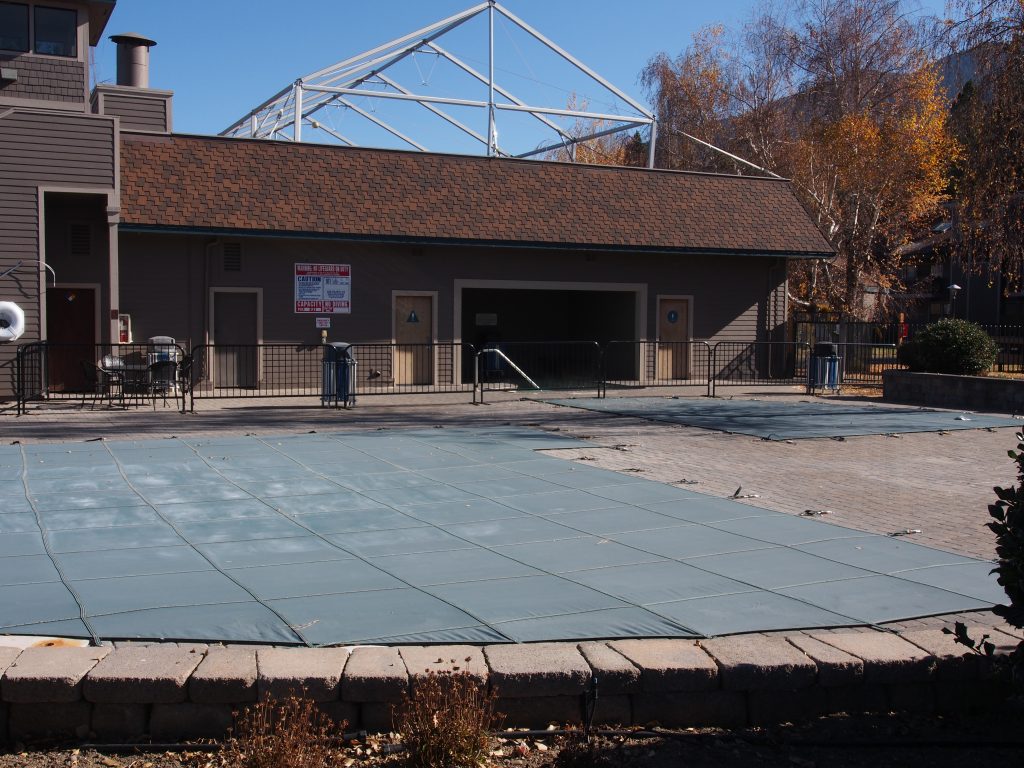 The road trip to San Francisco was a 4hrs drive, beginning with a nice scenic downhill drive at the start coming out from Lake Tahoe. The tall trees with autumn colors lined the road as the car took the often curvy road but not too uncomfortable to drive. My family were soon off to dreamland while I kept my eyes on the road. I had initially planned a midpoint rest stop at Sacramento Southside Park that had a Farmer's market nearby but since K was still asleep, I decided to continue the drive straight to San Francisco.
The Google maps initial road to our destination were showing intimidating red colours leading into the peninsula, so I decided to take a detour and go through Lafayette instead of Vallejo as there's were less reds. We crossed the Bay Bridge and paid at the toll counters the bridge toll of USD4. There was a slight jam while in San Francisco but we slowly made our way to the Airbnb.
After going through a few streets of the residential area, we turned into a street with a dead end, our Airbnb. We had to carry out the check in ourselves using instructions through the app and it didn't take long before we unlocked the few doors before finding ourselves at the door to our accommodation inside the garage. It was a small place that came with kitchen place with a portable stove, a small living room and a bedroom and toilet. K settled down to have his lunch while I ventured out onto the streets and found a Burger King a 6mins walk away. Purchased 2 small meals to takeaway for $17. This location had a very Puerto Rican vibe, people were speaking Portuguese, and I heard orders for the meals being conversed in Portuguese.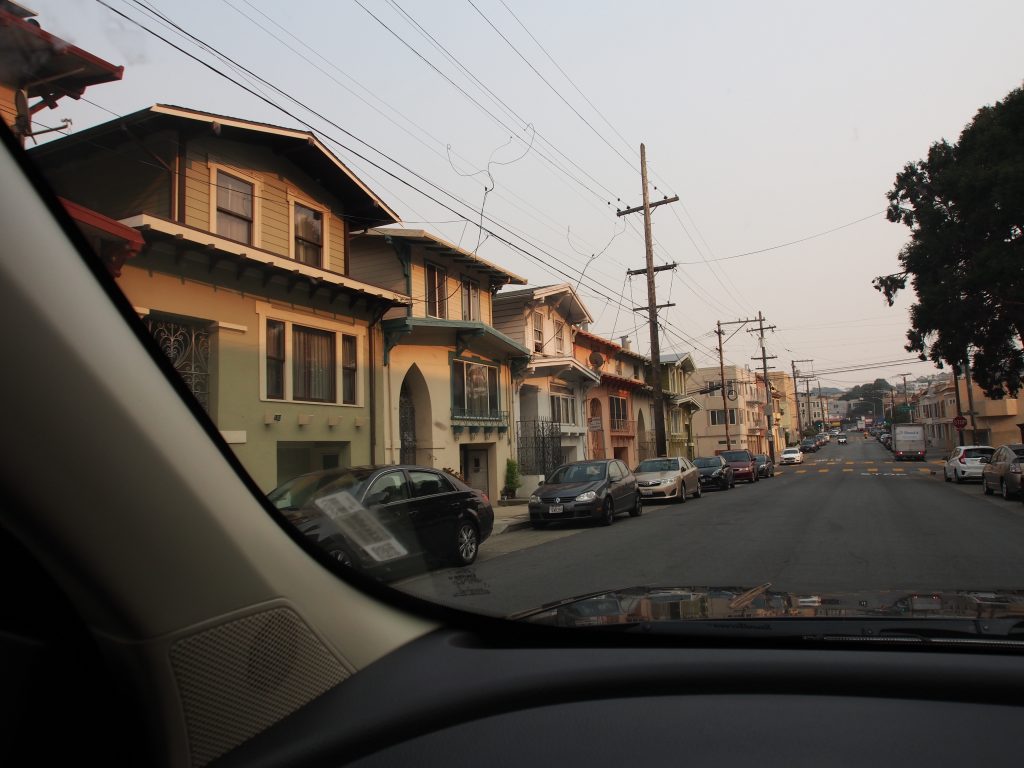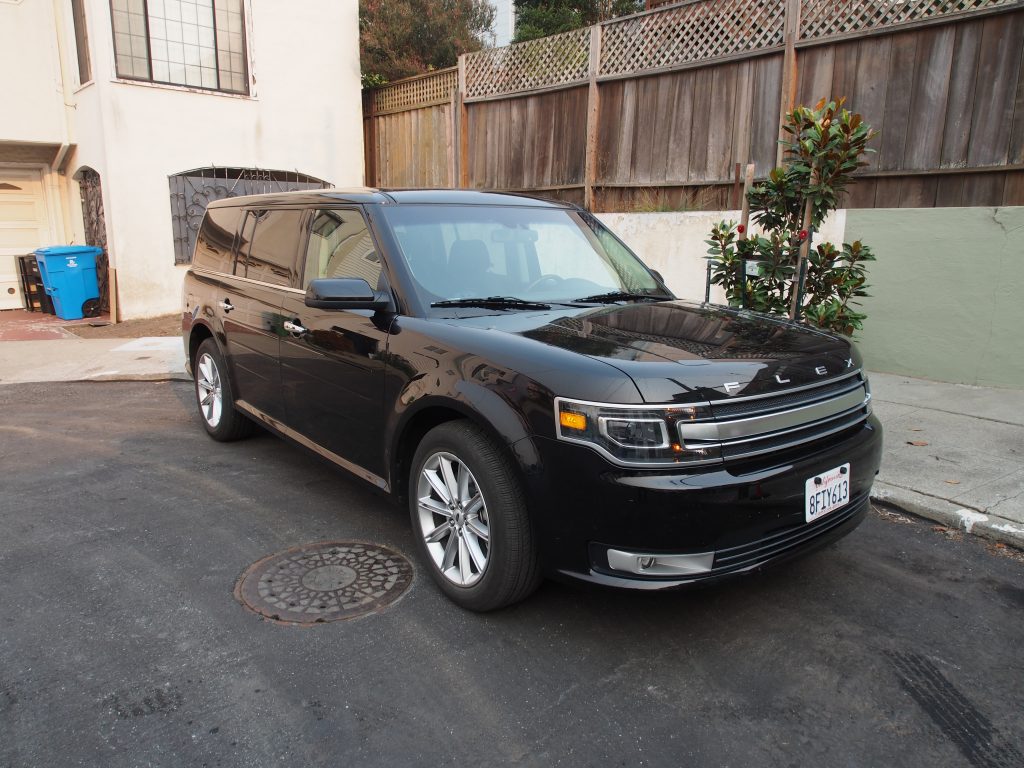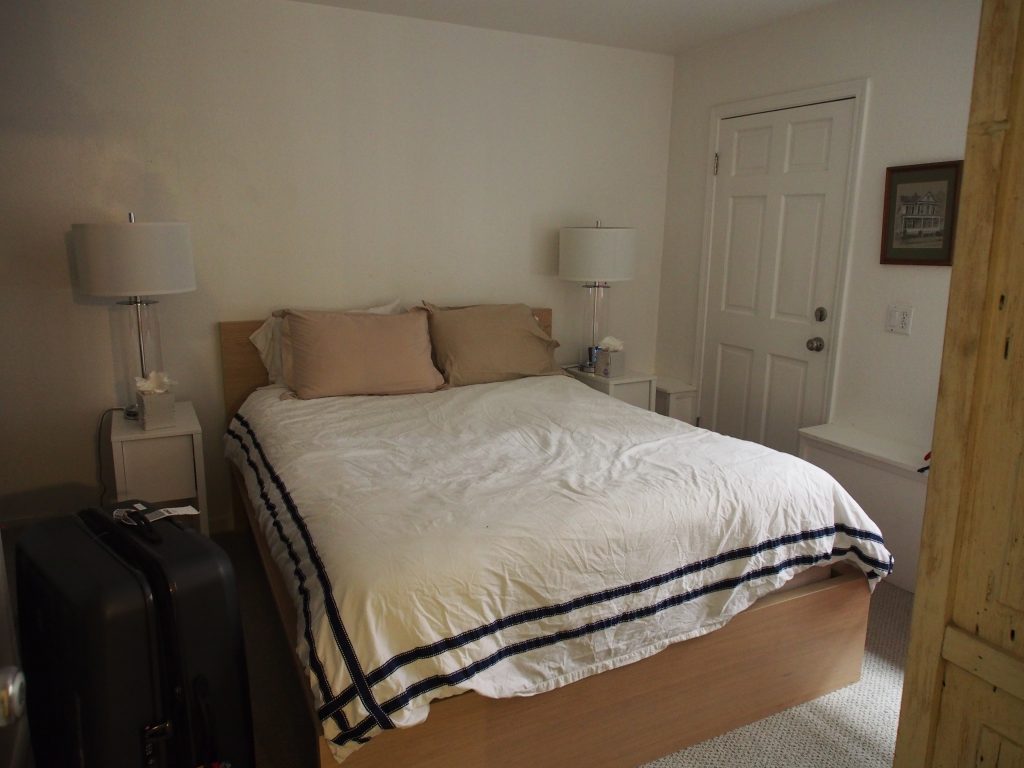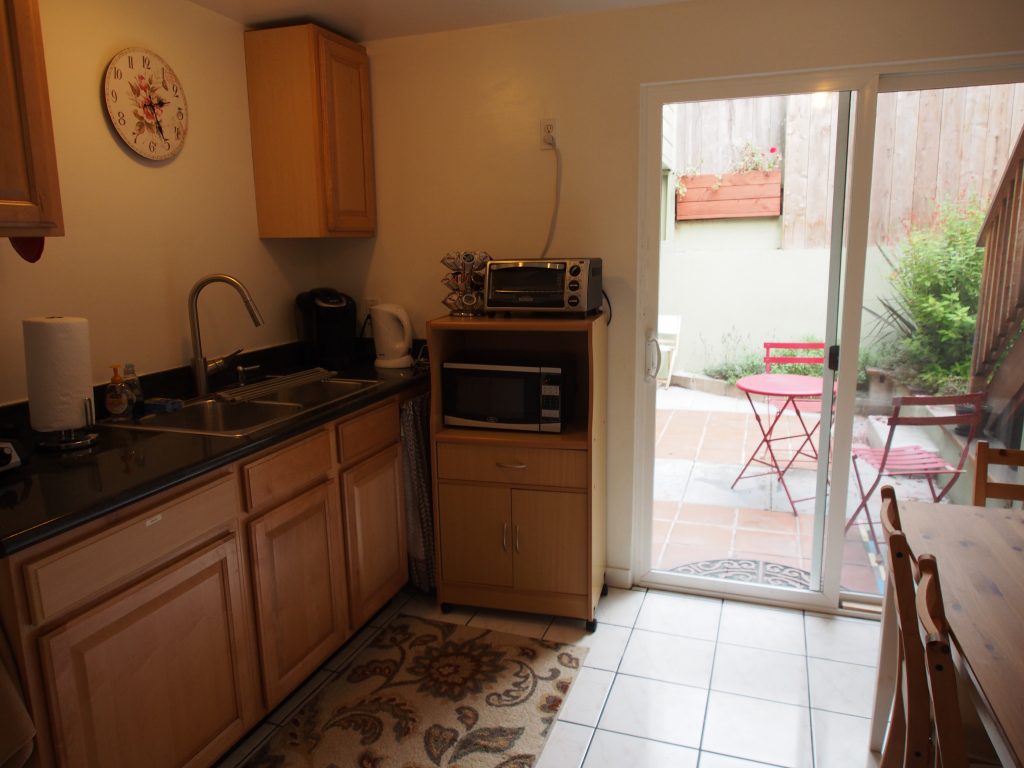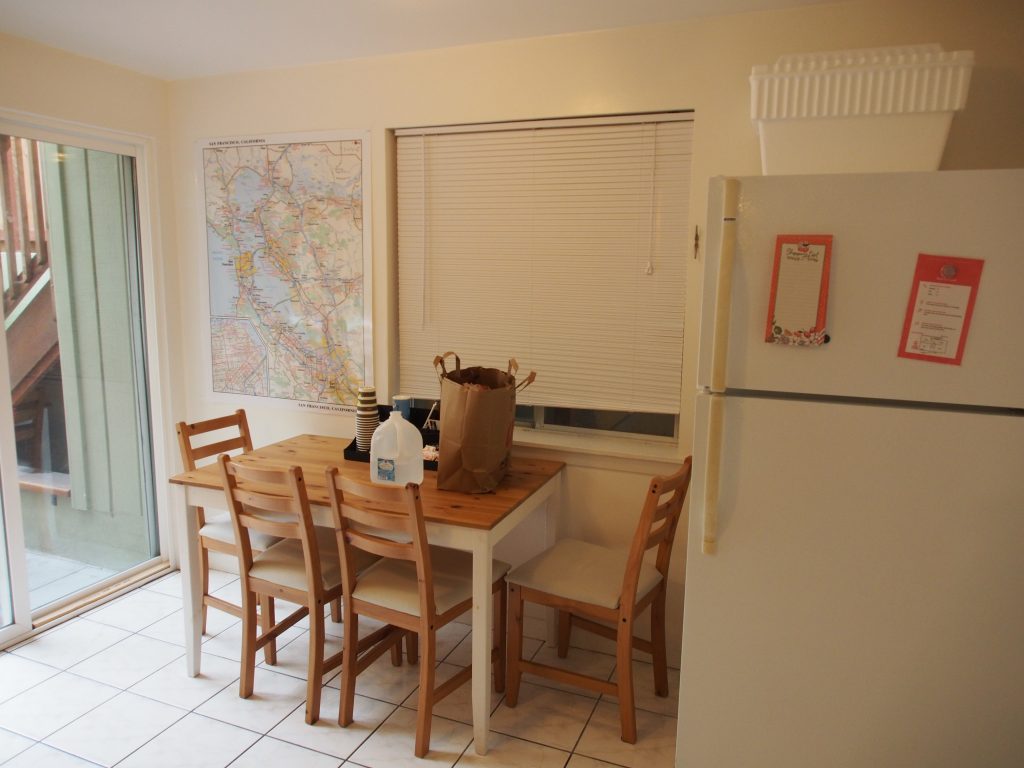 Finished our lunch at about 315pm and we were out again. I had planned to visit the viewpoint of the Golden Gate bridge, the Battery Spencer fort at the opposite end of the bridge itself. Drove there which was not too difficult with directions along the way. Upon climbing up the hill, we couldn't see place to park the car and thus proceeded further up where there was another viewpoint (see Google map). I managed to park at that viewpoint and we got out for quick photos before getting back into the car and returned to Battery Spencer. Luckily upon arriving, a car just left and I quickly grab the opportunity slot my car in.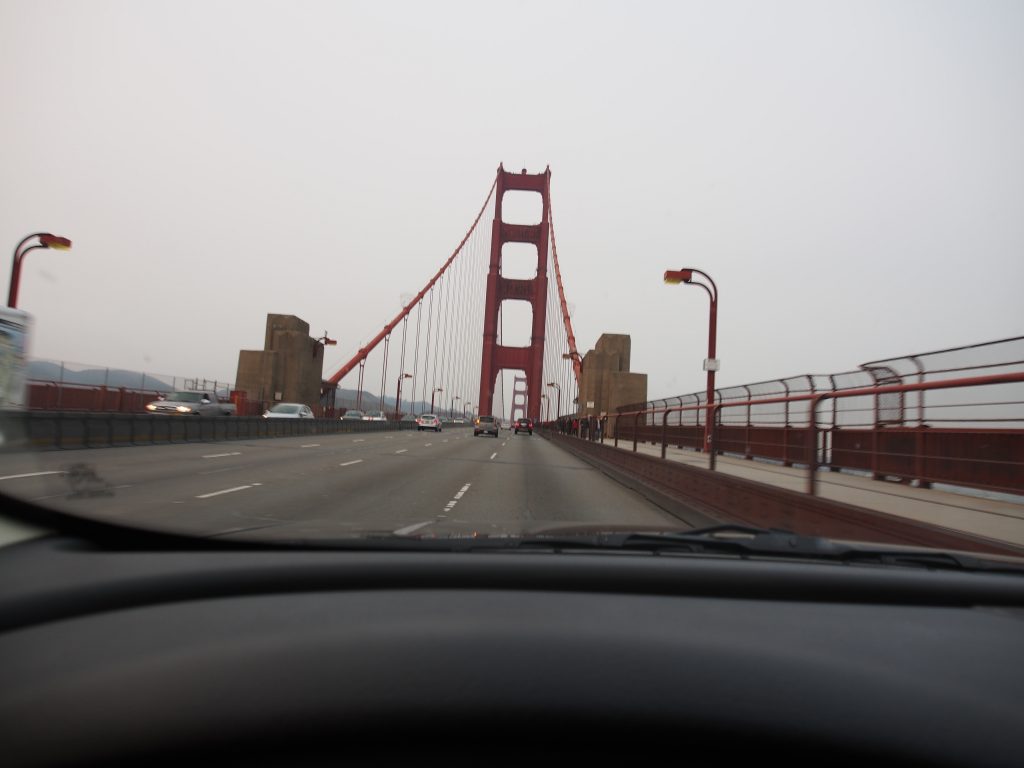 Battery Spencer fort was a fort that was no longer in use, and there weren't anything much left of the fort. To view the bridge, we walked on the rocky road just next to the fort route all the way till the edge of the knoll. When we arrived, we were greeted by the magnificent view of the Golden Gate Bridge from an elevated view, a location for the best selfies!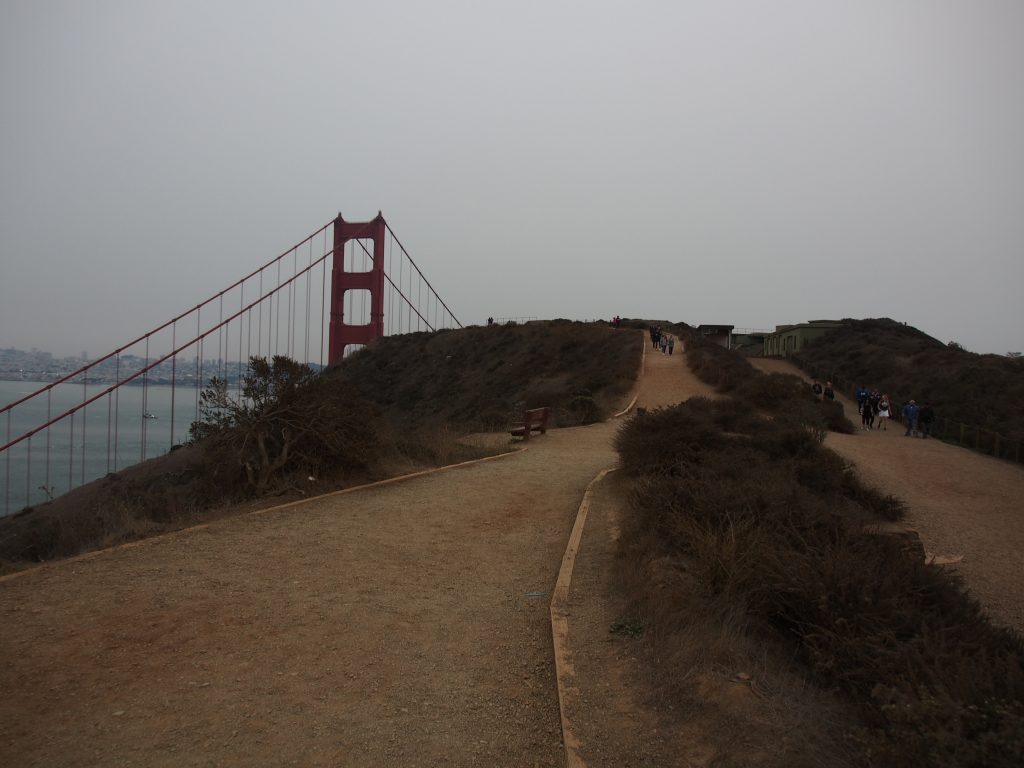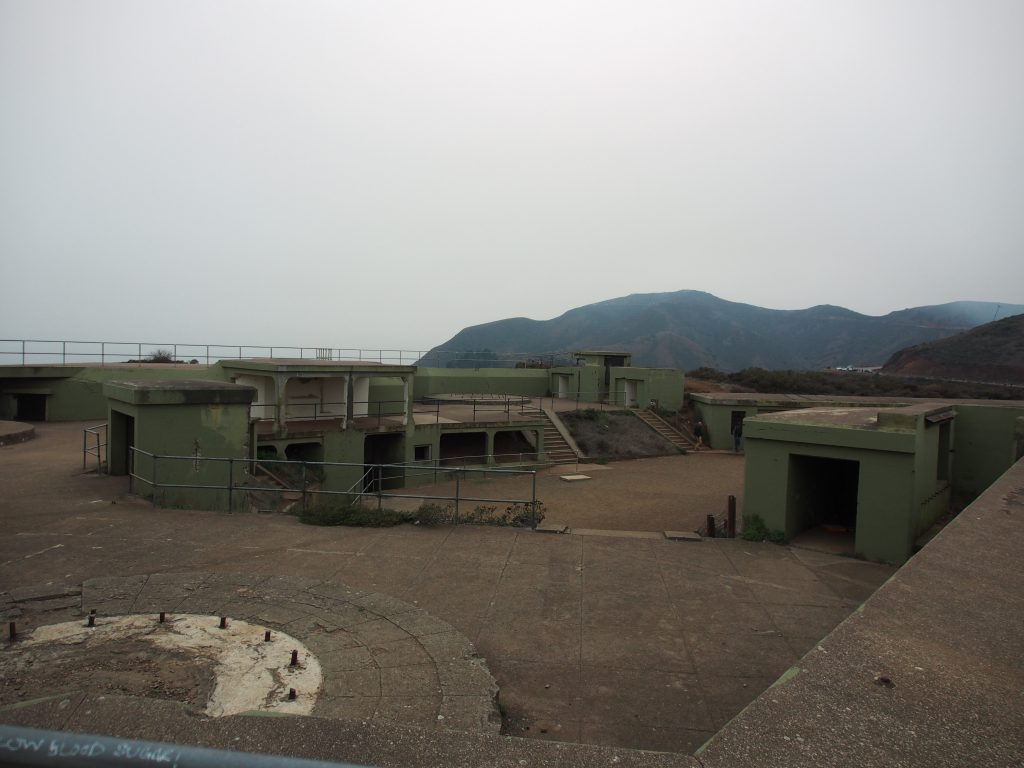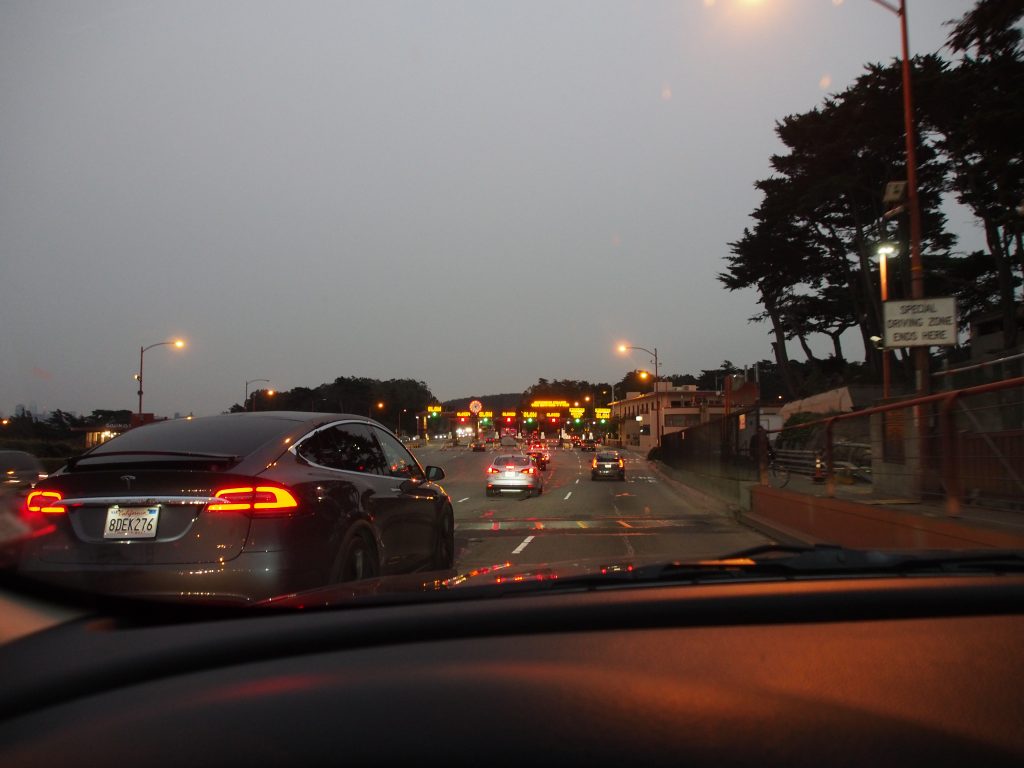 Our next location to visit was to go Fisherman's Wharf. This meant driving back on the Golden Gate Bridge. While there was a need to pay toll, unlike the Bay Bridge, there weren't any toll stations available. Nevertheless, I had 48 hours to make payment and it wouldn't be too much of a problem. Googled Northpoint center carpark as the place to go to for a visit to the Fisherman's Wharf but I was on the opposite side of the road that did not allow for me to turn into the car park. Eventually, we ended up parking at Pier 39 carpark.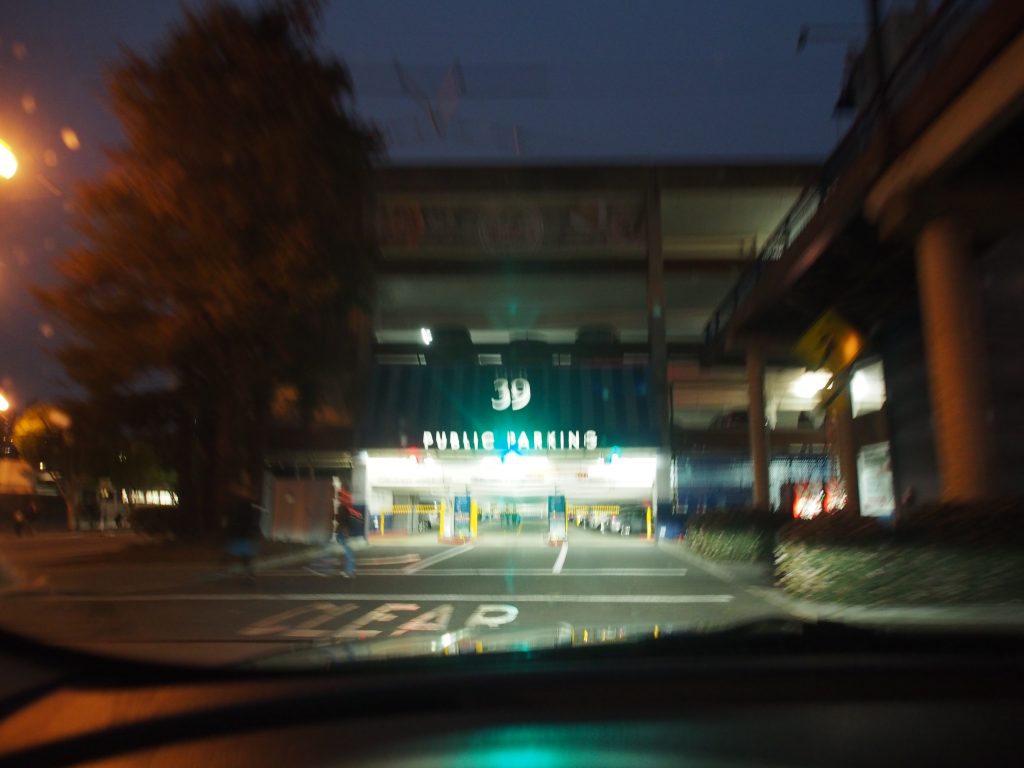 We went to Fisherman's Wharf to walk around, there were shops and restaurants abound, like a typical tourist area. We walked into a random shop that had souvenirs and bought a musical box in the shape of a cable car and small model of the Golden Gate bridge. We went into CVS to shop too, buying a lip balm and mommy bought her stuff.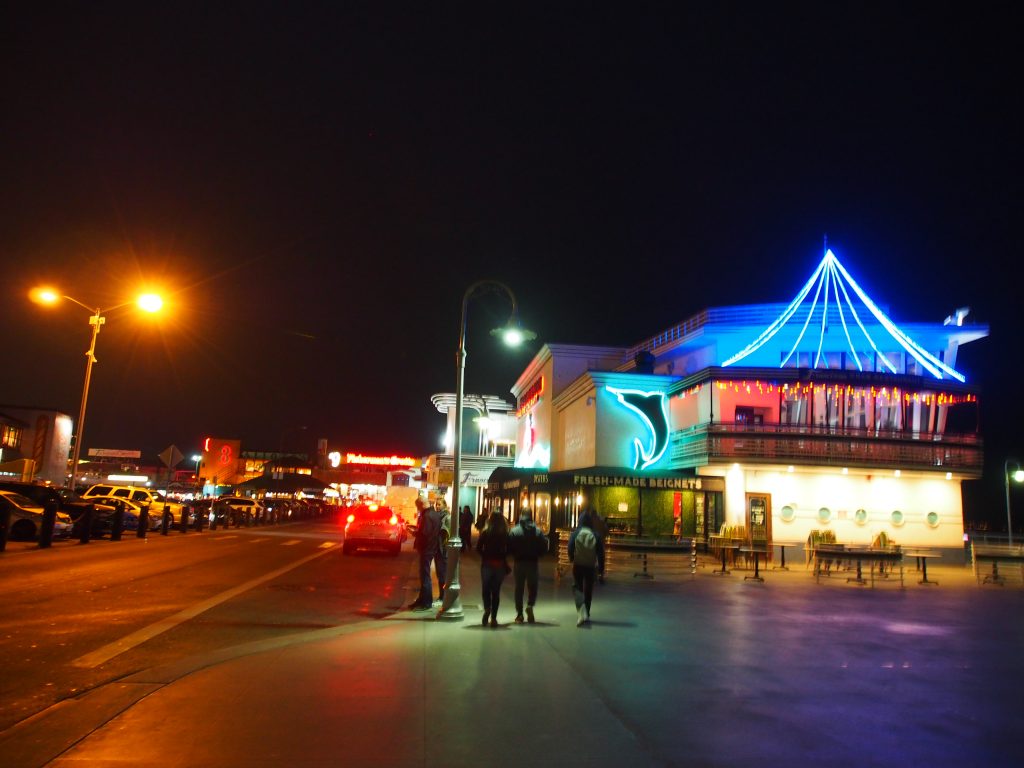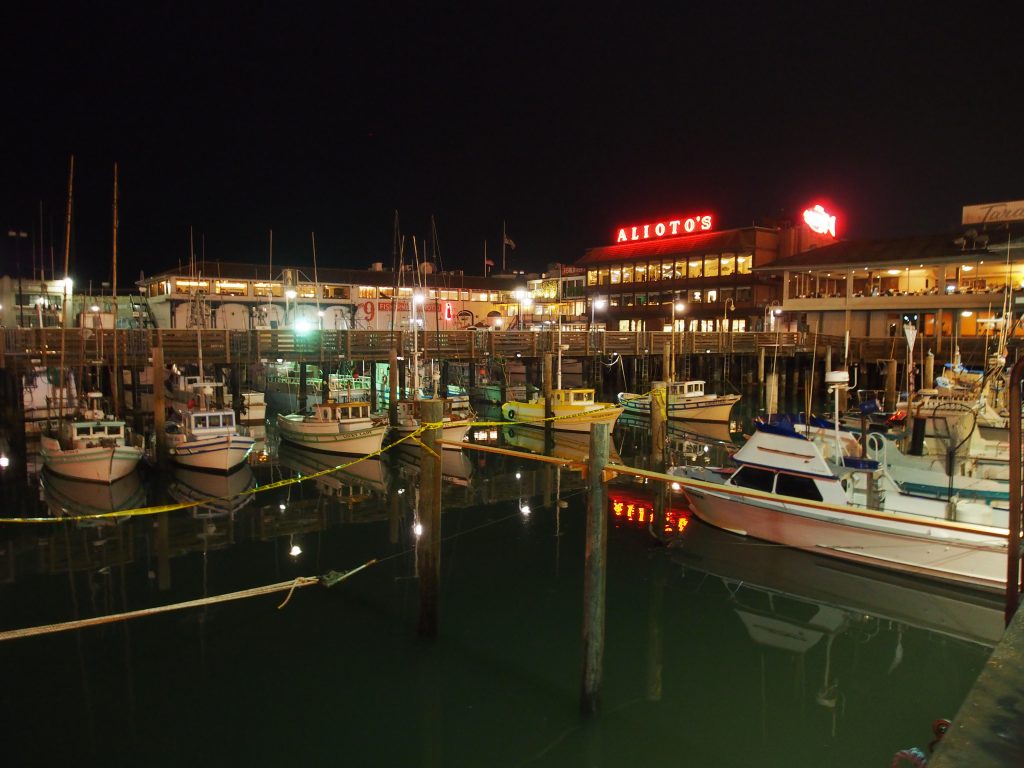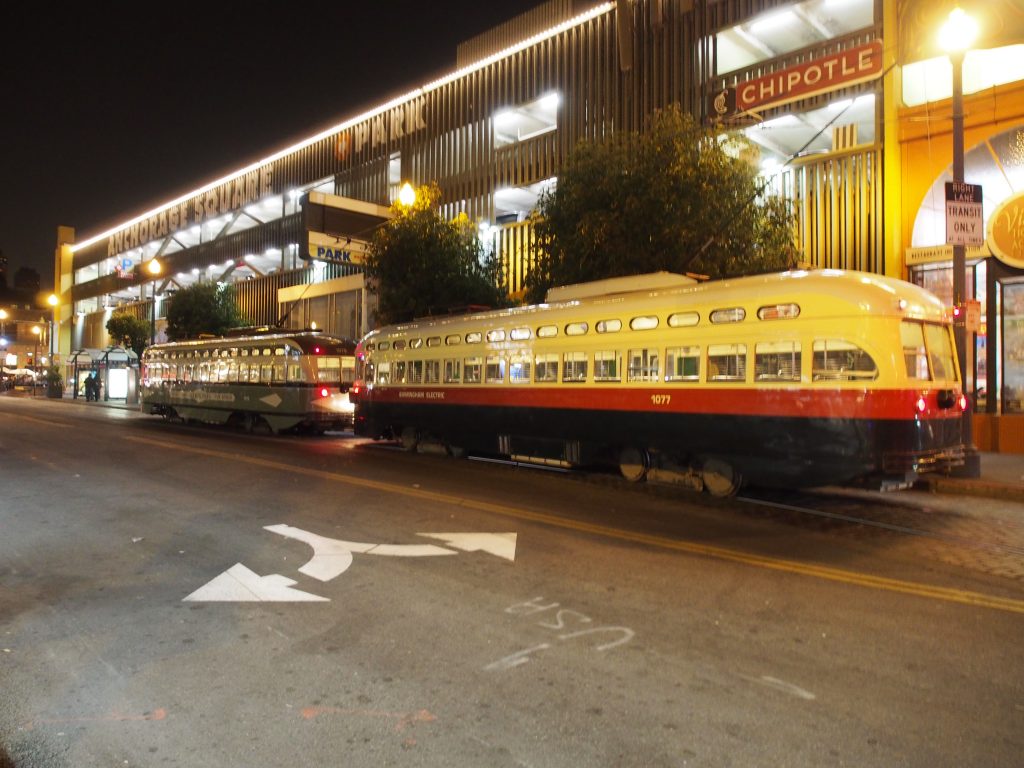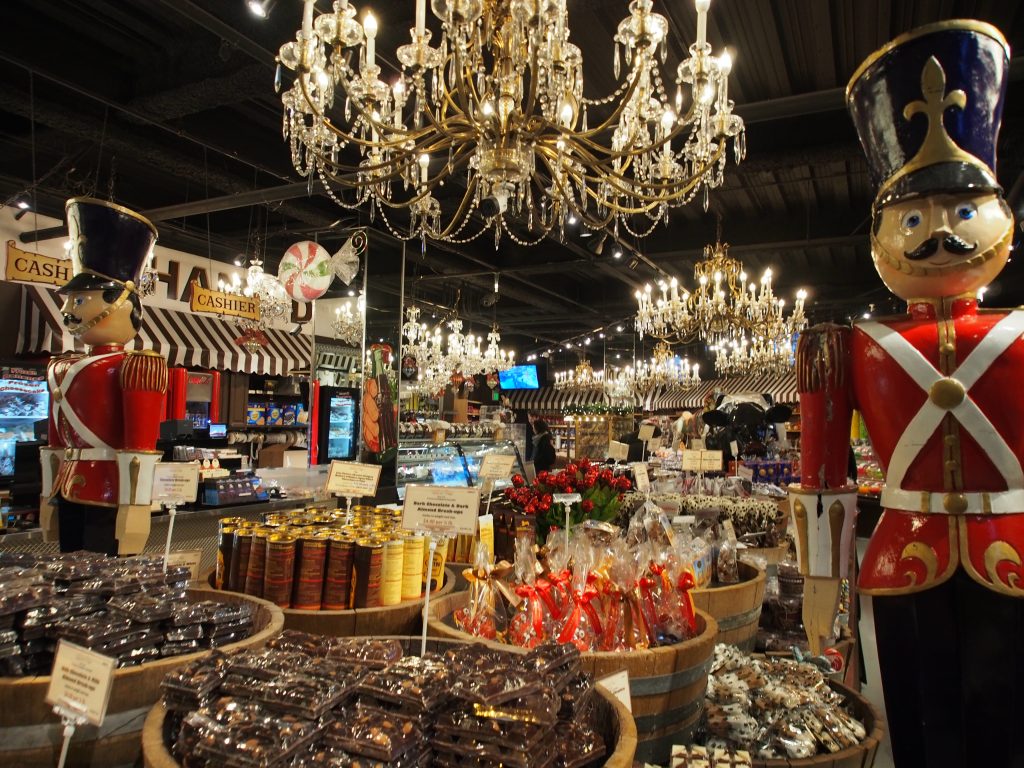 For dinner, we left Fisherman's Wharf and walked to Pier 39 where there were plenty of restaurants to choose from. We thought of getting some seafood and Fog Harbour fish house seemed to tell us that but there were too many people queuing to get in so we went further down and entered the Crab House. Ordered Cioppino seafood tomato soup and fish and chips for K. It was pretty tasty but the quantity was surprisingly small. Decided to add another half a crab in their special sauce. In total, we paid slightly less than USD100 for dinner. Since we ate at a restaurant in Pier 39, we had our carpark ticket validated too, to save some costs. Spent the night walking around Pier 39, enjoying the sights of lights and a carousel that was closed for the night. However, many shops remained opened while we were there.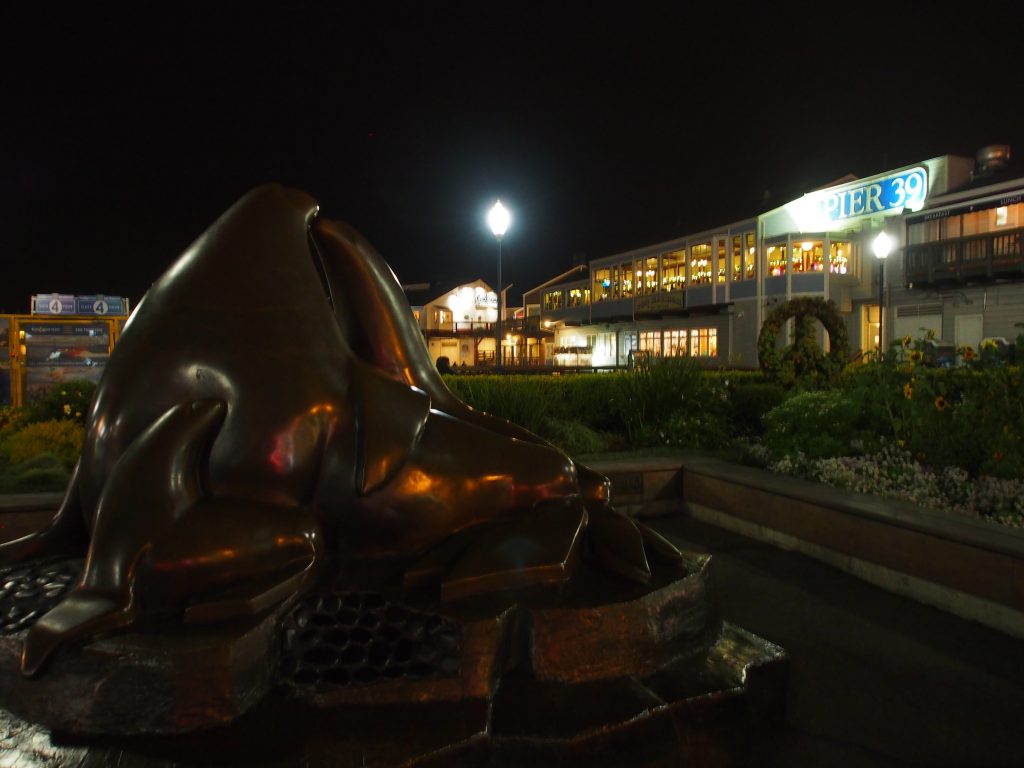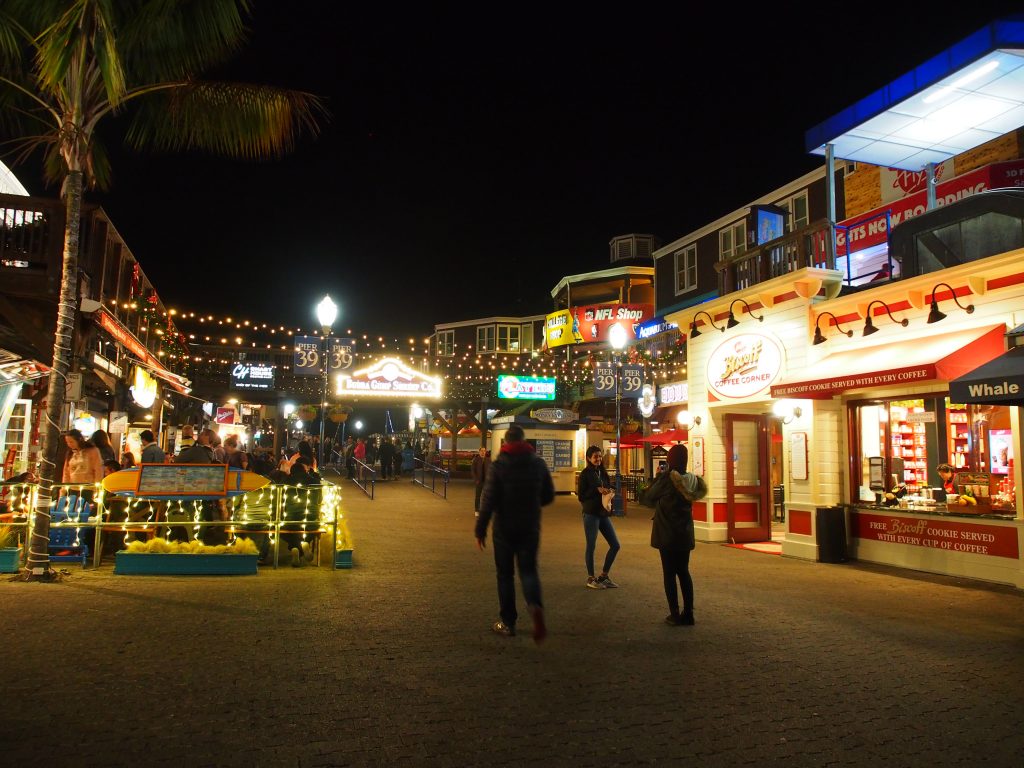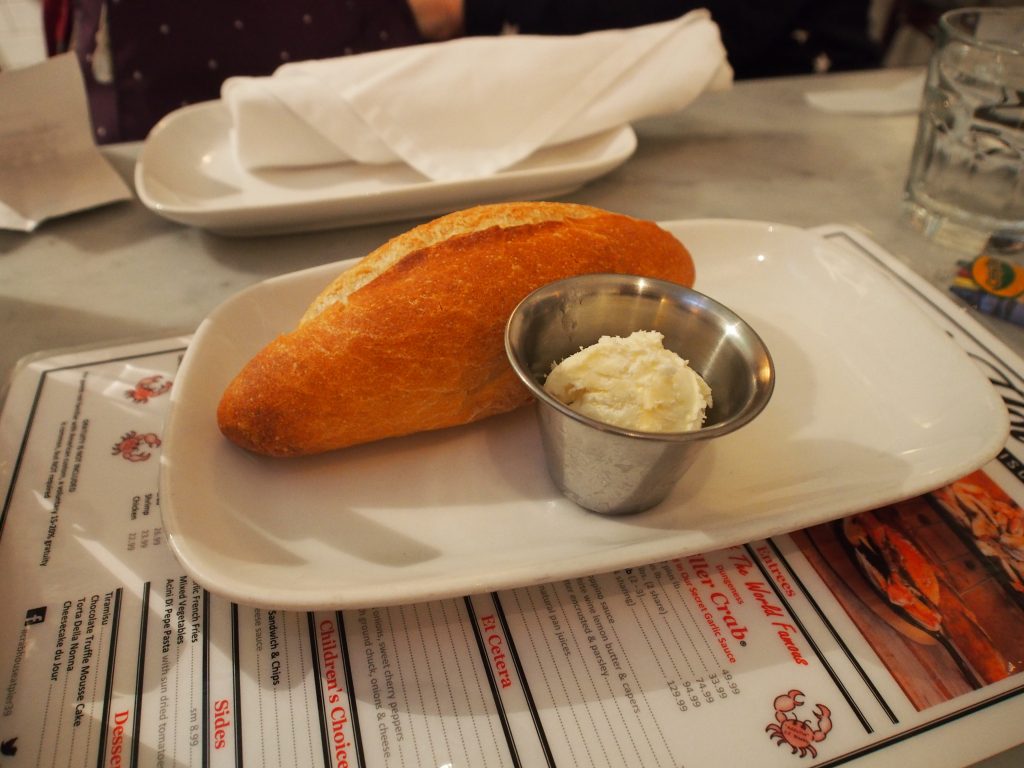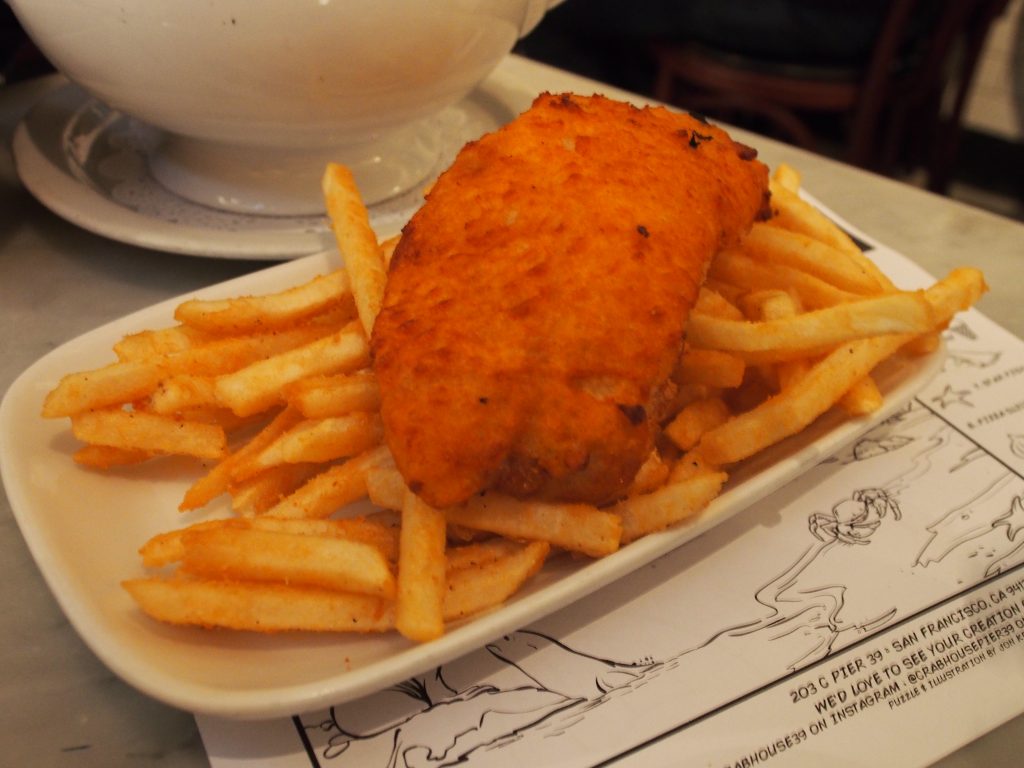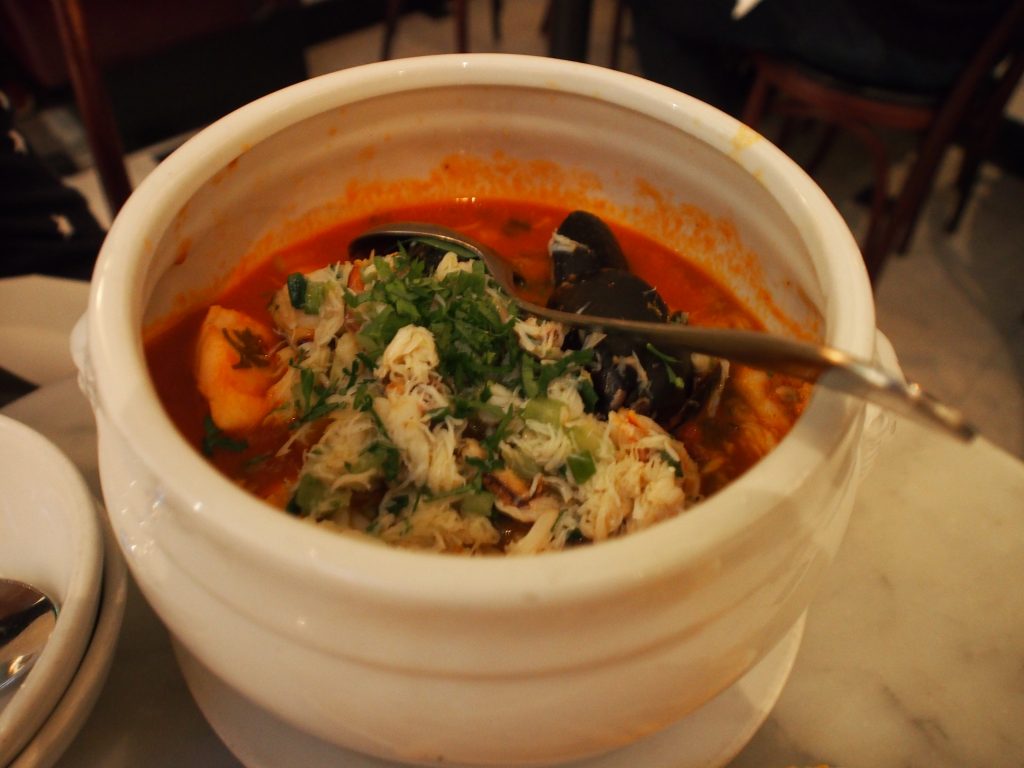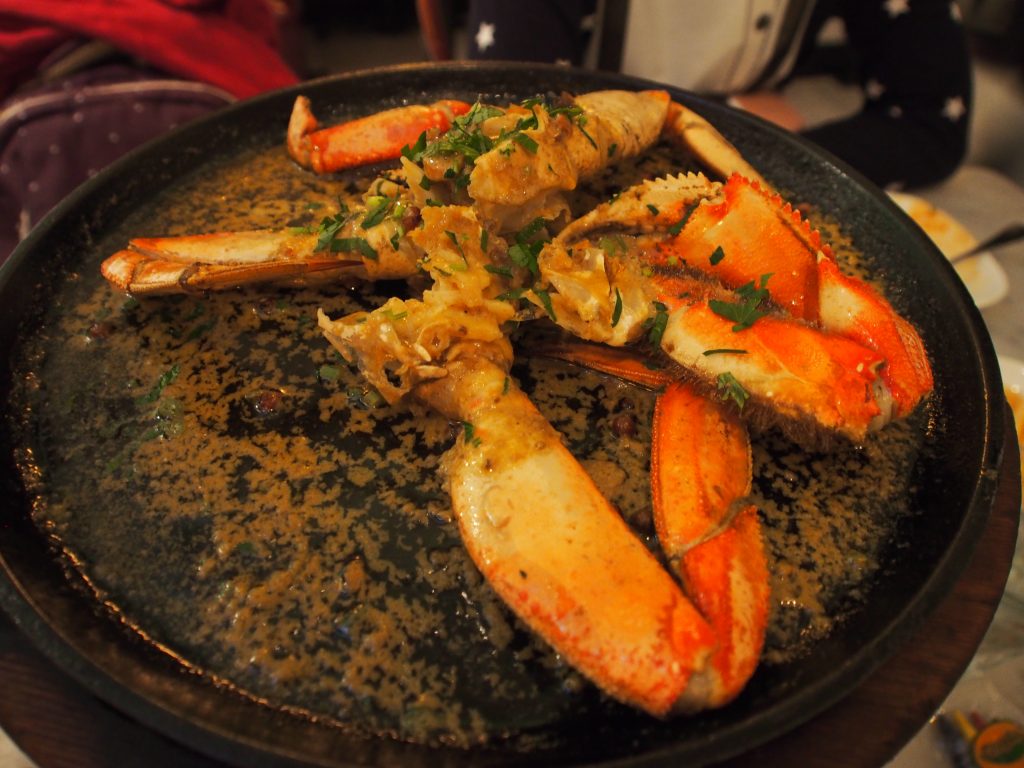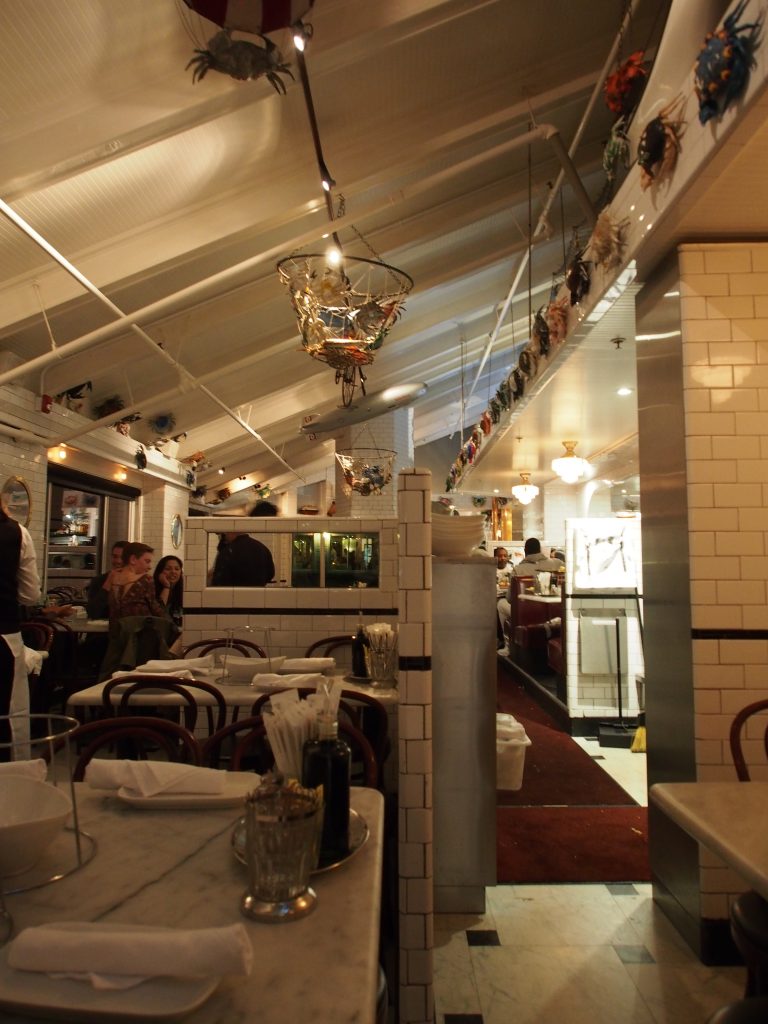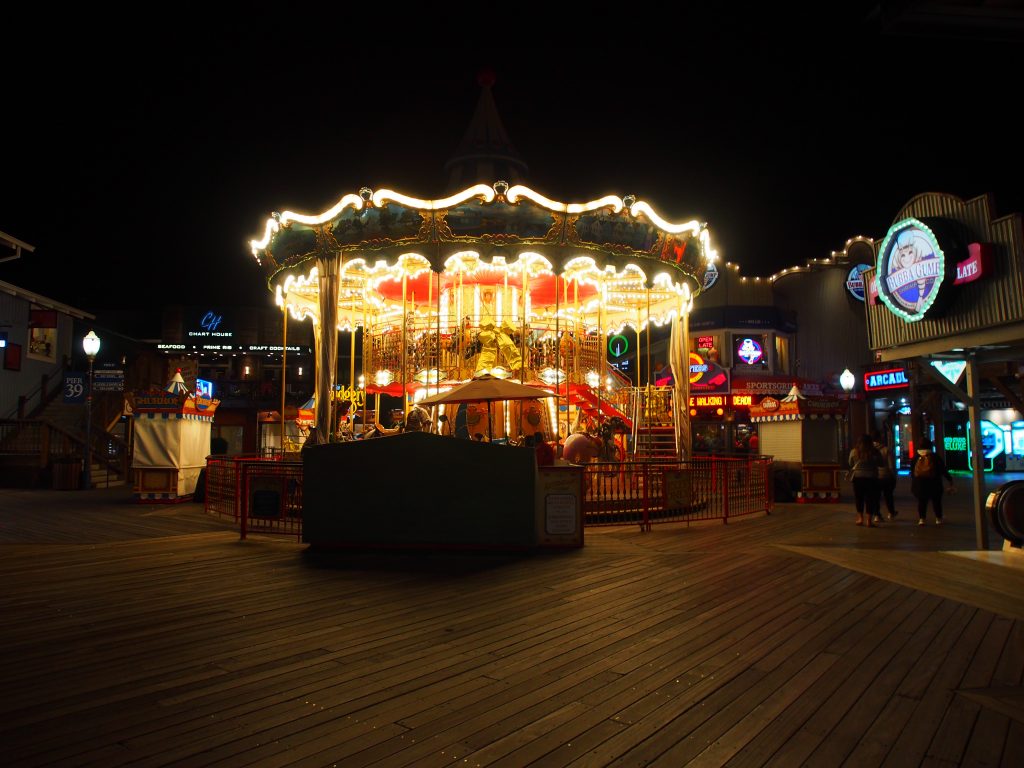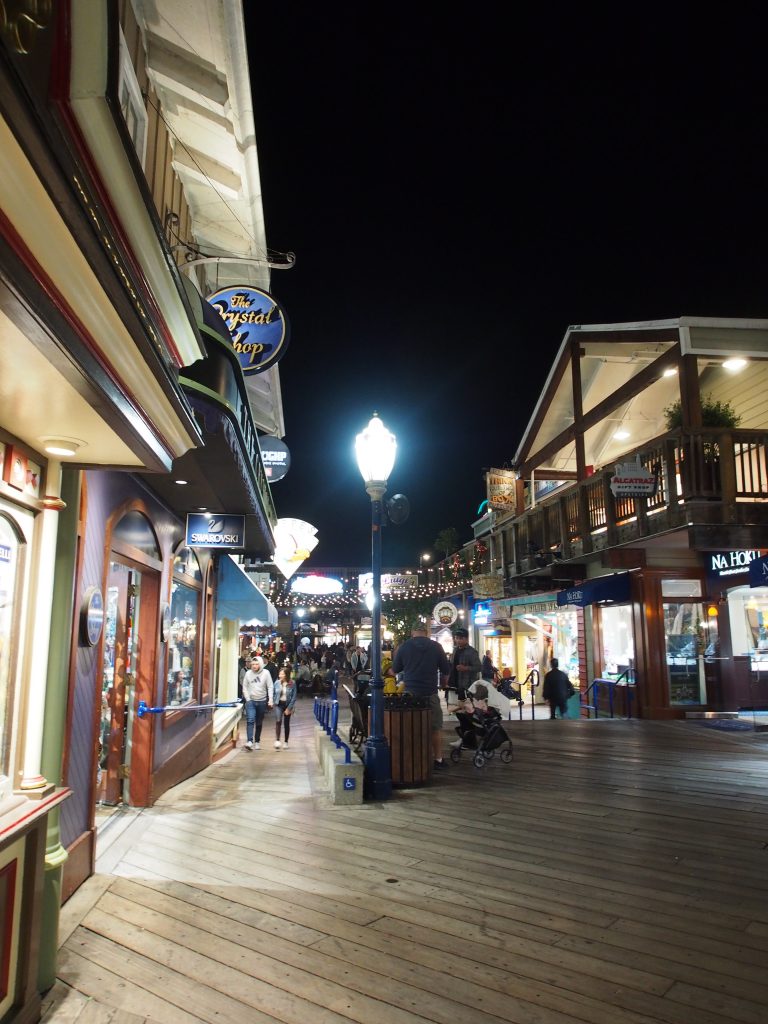 Carpark fees were still a hefty USD30 by the time we were leaving. It was a 30mins back to the apartment where we passed by the Bay Bridge that was lighted up with running lights. I thought that parking at the Airbnb would be easy since I could just parked on the road as the schedule for road cleaning wasn't during our stay. When I arrived, I saw a street full of cars, it was like everyone had thought that it was a good idea to park there. I managed to just park in front of the building, with the risk of blocking the car that was in the garage, but figured that the owner could just call me to move if it was a problem.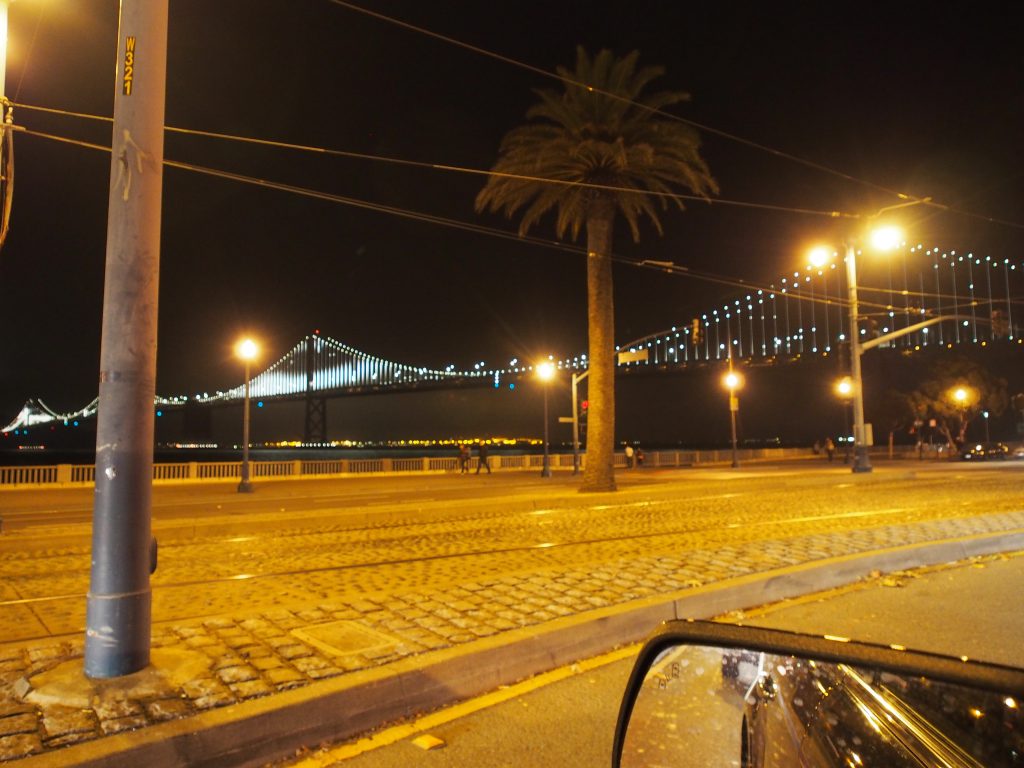 I started TV that came with Amazon Firestick for K to catch some familiar cartoons before bath time. Tried to fix K's sports car luggage with superglue bought from CVS too before finally going to bed.