Our last day in Dubai started at around 730am as K called for milk. Made him some and went back to bed. Some 1hr later, we were all awoke already. We were checking out from the Airbnb today and so had to get packing at the same time.
Mommy bought, the previous day, boxes of cereals for breakfast and we all had that including K. Mommy prepared lunch as well and I did the packing and getting K ready. I called the rep to find out if we could do a late check out but was informed by his sleepy voice that we couldn't stay longer than 12 and that it was ok though to leave our luggage in the room as there weren't any other place that could keep our luggage.
We were ready to leave by 9ish and started to walk towards Al Burj Khalifa. I assumed that I could get to observation deck by going directly to the Al Burj Khalifa but it was wrong as we found out from someone we met along the way. He advised us to go through the Dubai mall where we could get our tickets to the top. We walked back again and entered entrance 7, closest to the fountain and on the left we could already see the ticket counter (At the Top) and a queue.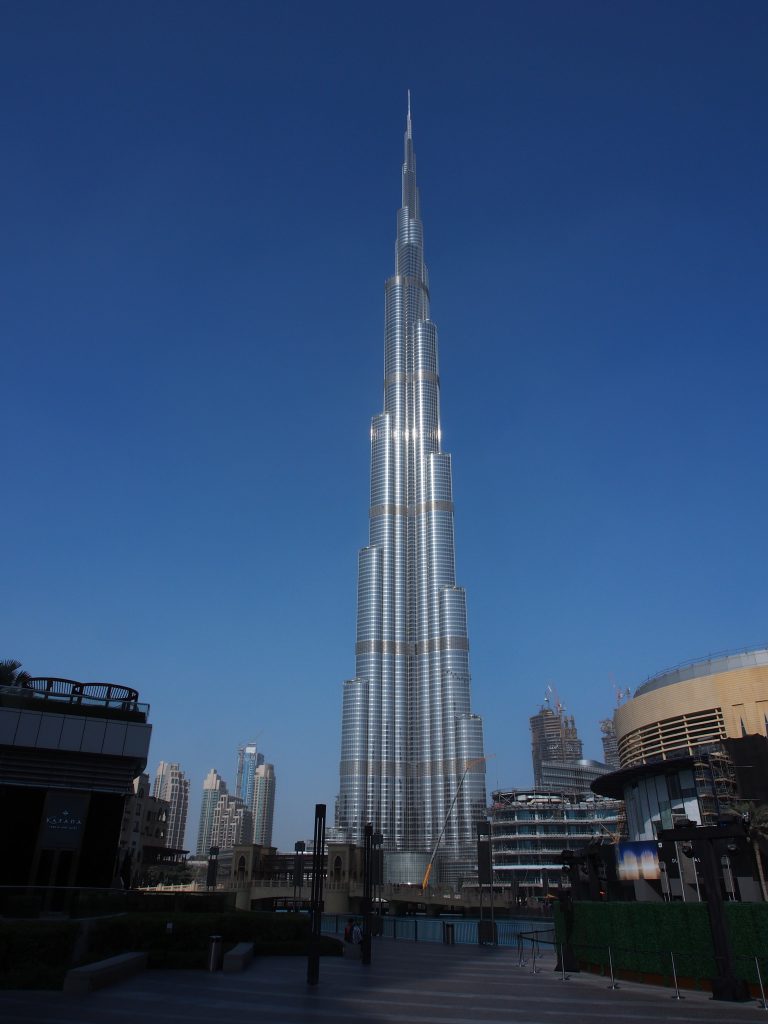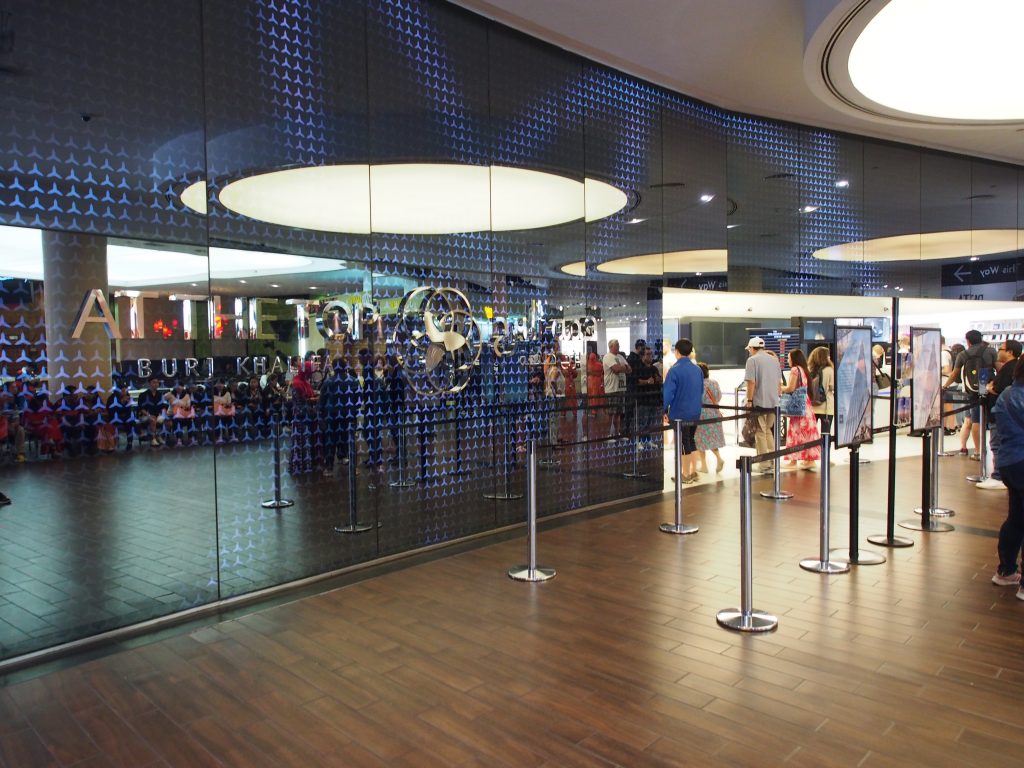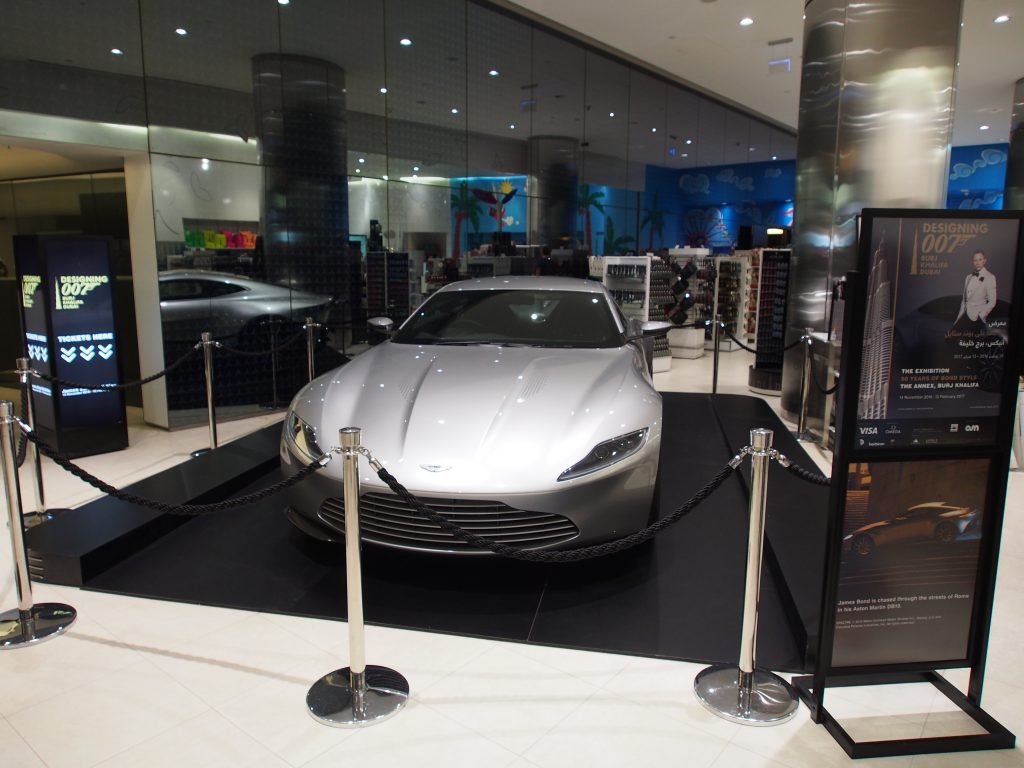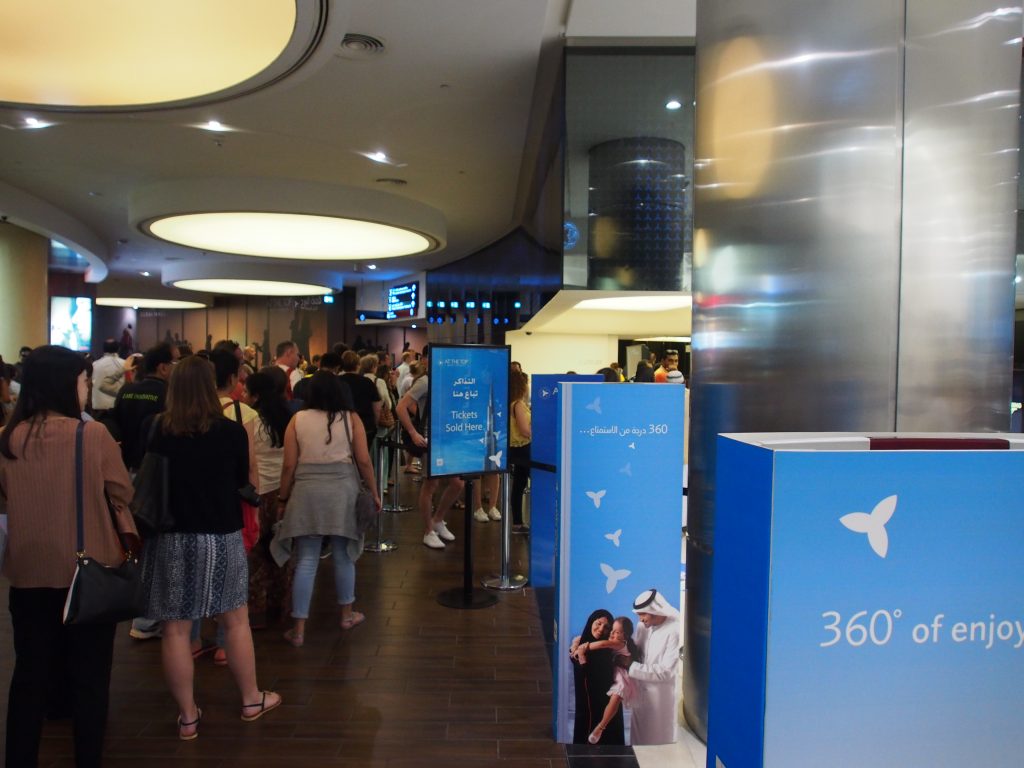 There was a schedule board and it indicated that all time slots were fully booked except for the ones at 330pm, luckily. Mommy got in queue to line up for that slot while K busied himself with the coin press. When it was our turn at the front, we were told that we could go up immediately, which was contradicting to the sold out info. I asked for the price and was not surprised that she offered the premium priced level 148 observatory, for a whopping cost of 1k plus aed. We declined and asked for the 330pm ones instead, at 280aed per person. I am disappointed with the unethical methods by these people though.
With the spare time, we shopped in the souvernir shop for a bit to buy ourselves some tees, then we went to Waitrose supermarket to buy some dates back home as gifts and other essentials like packet milk. Then as it was nearing check out time, we first went to the food court at level 3 and started lunch for mommy and K while I returned to the apartment to get our luggage.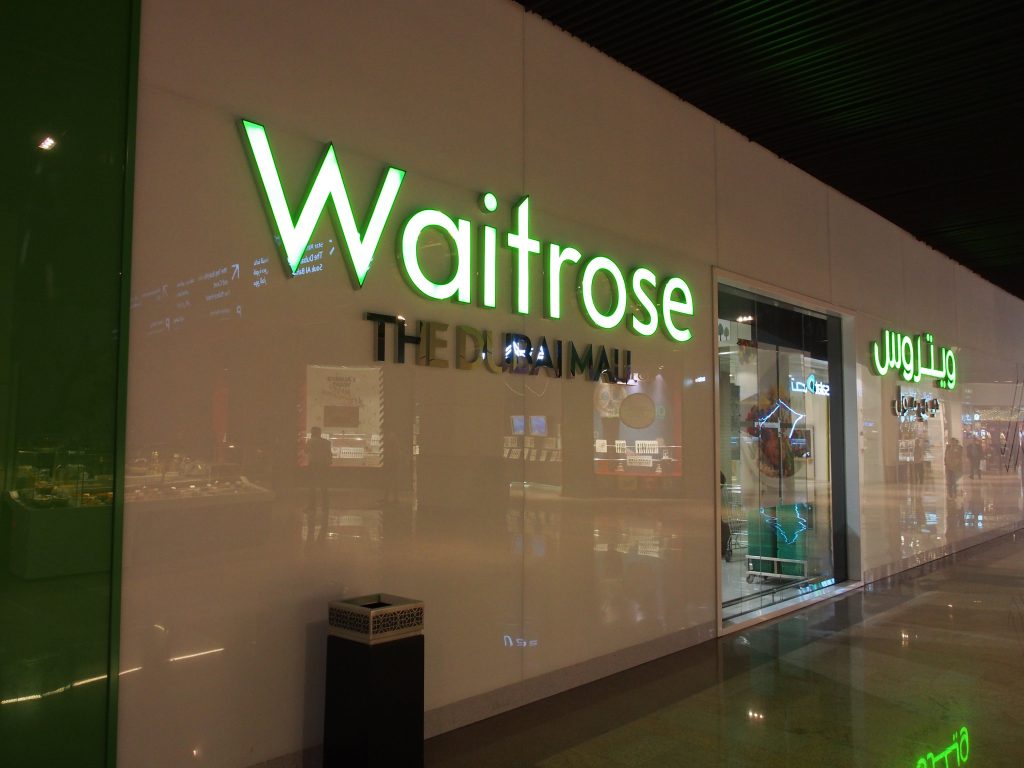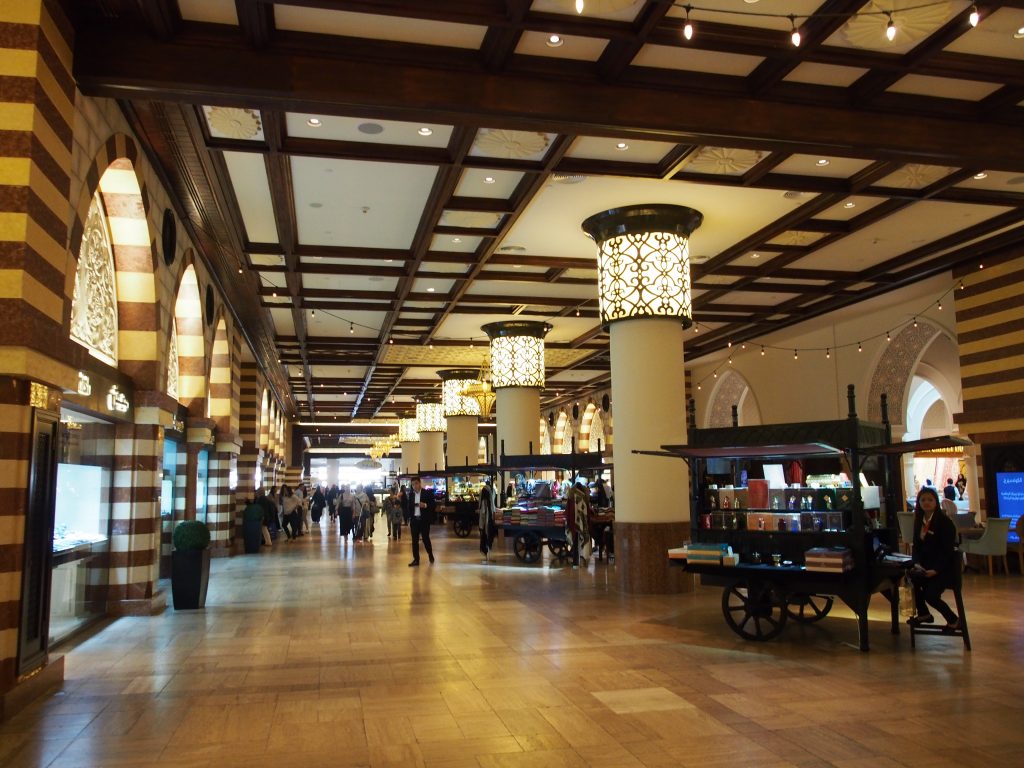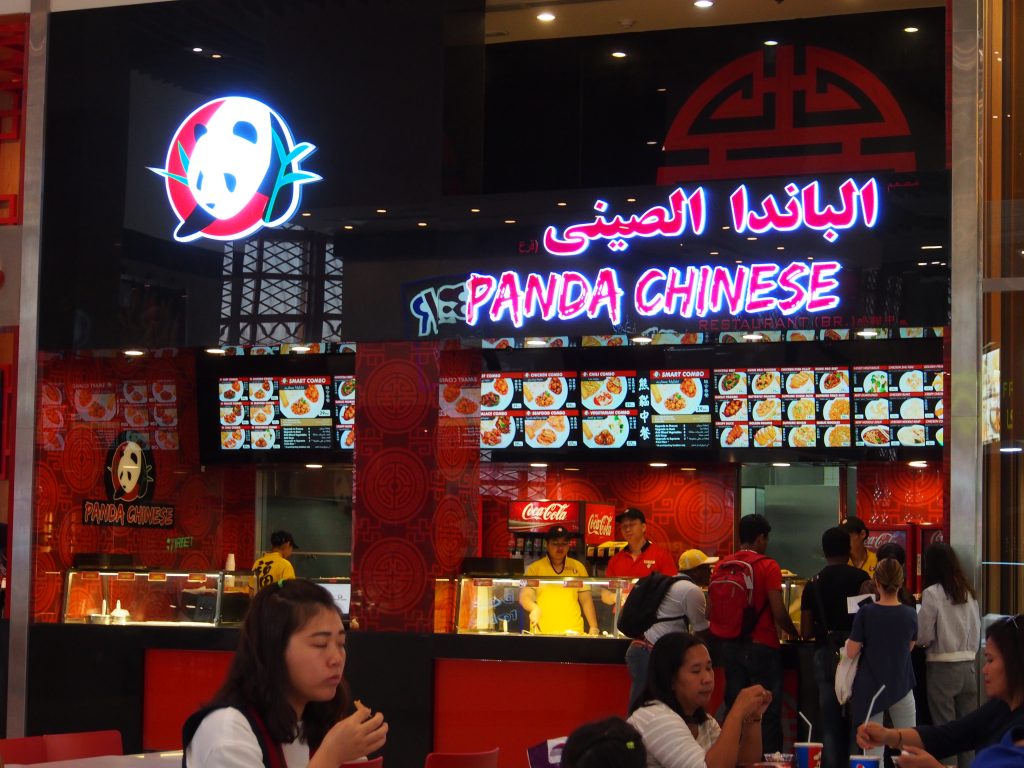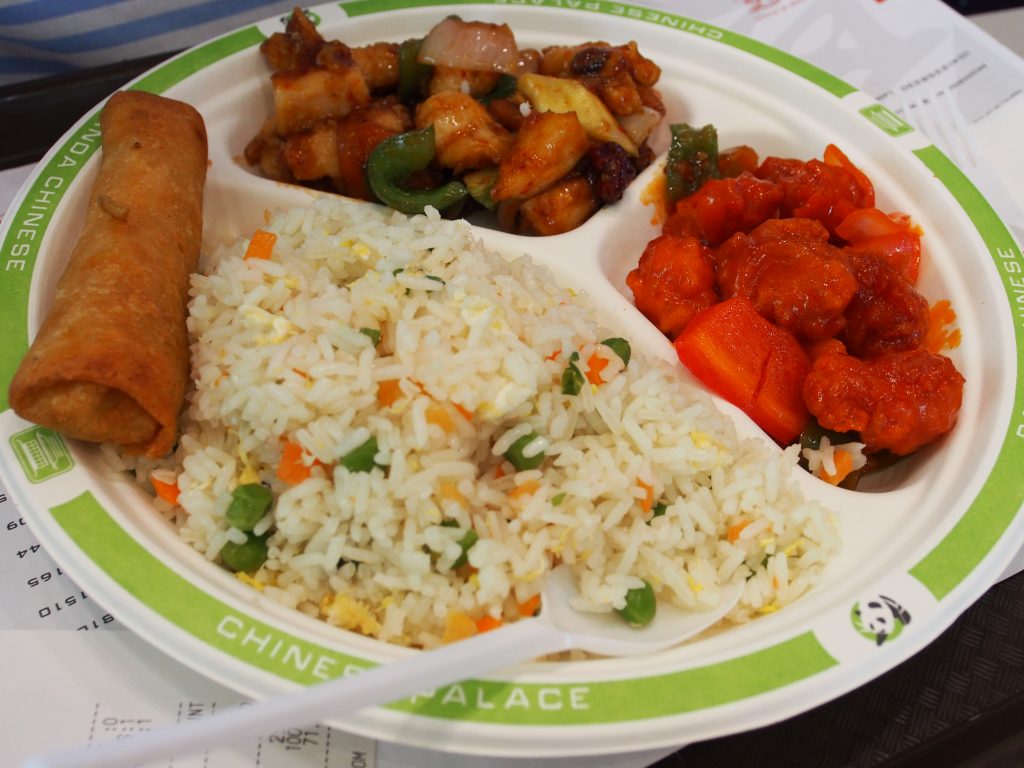 Back at the apartment, I did my final checks before lugging 2 luggage out and left the key behind the door as per check out instructions. Then it was a walk with the 2 luggage to Dubai mall. I realised that entrance 5 was the nearest entrance to our Airbnb and used that for the first time. Then checking out the map to the concierge service, I walked towards Galeries Lafayette and found the concierge near the Emirates simulator. Checked in luggage was 70aed per bag and we had to check it out by 11pm, which was already beyond what we required.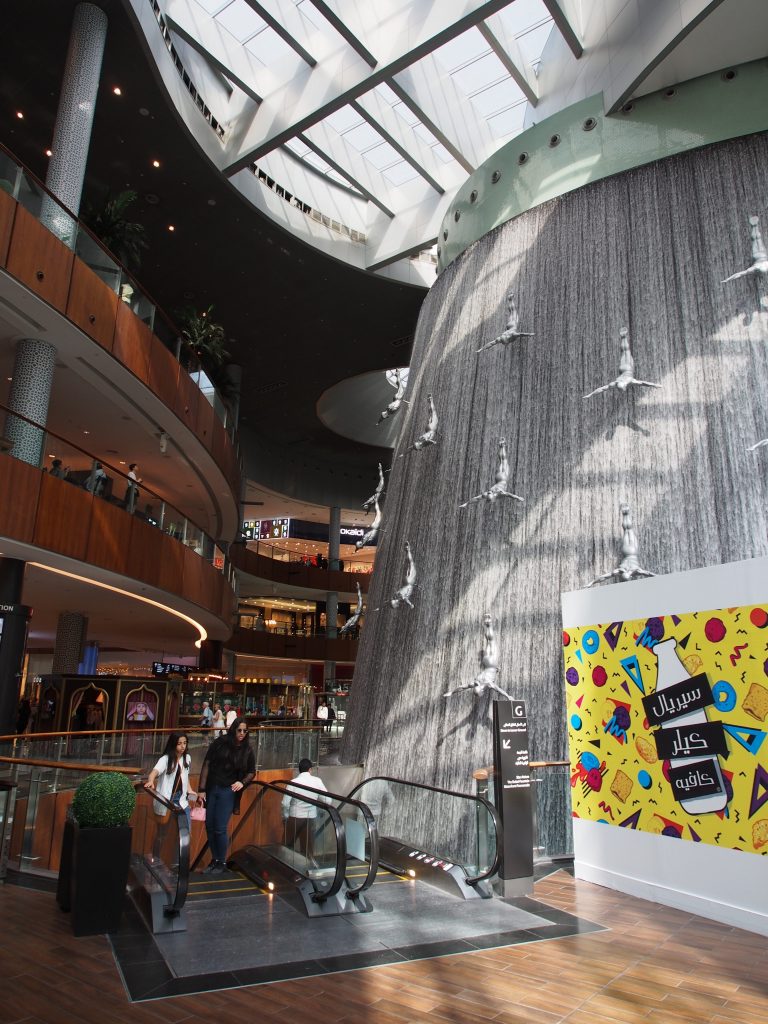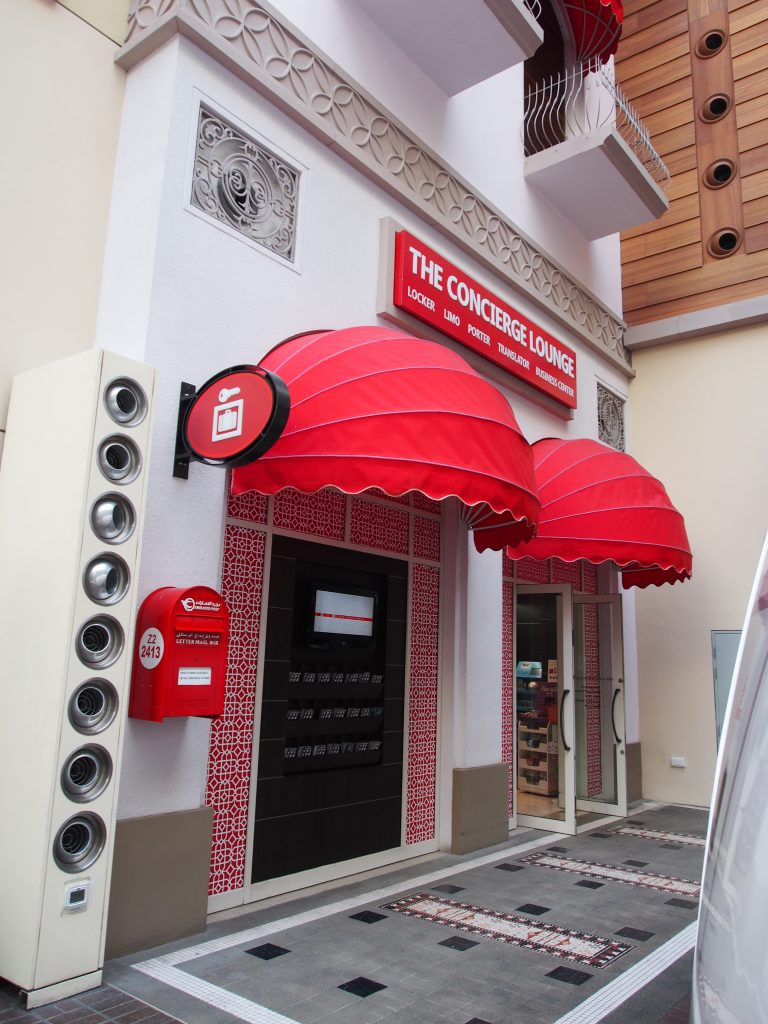 I returned to mommy and K who had completed their meals. I ordered some Arabic fast food (Taza means fresh) and it was a Arabic burger which tasted really nice and was at a costs of 18aed per meal. Mommy and K proceeded to the Nickelodeon store while I chomped down my fast food.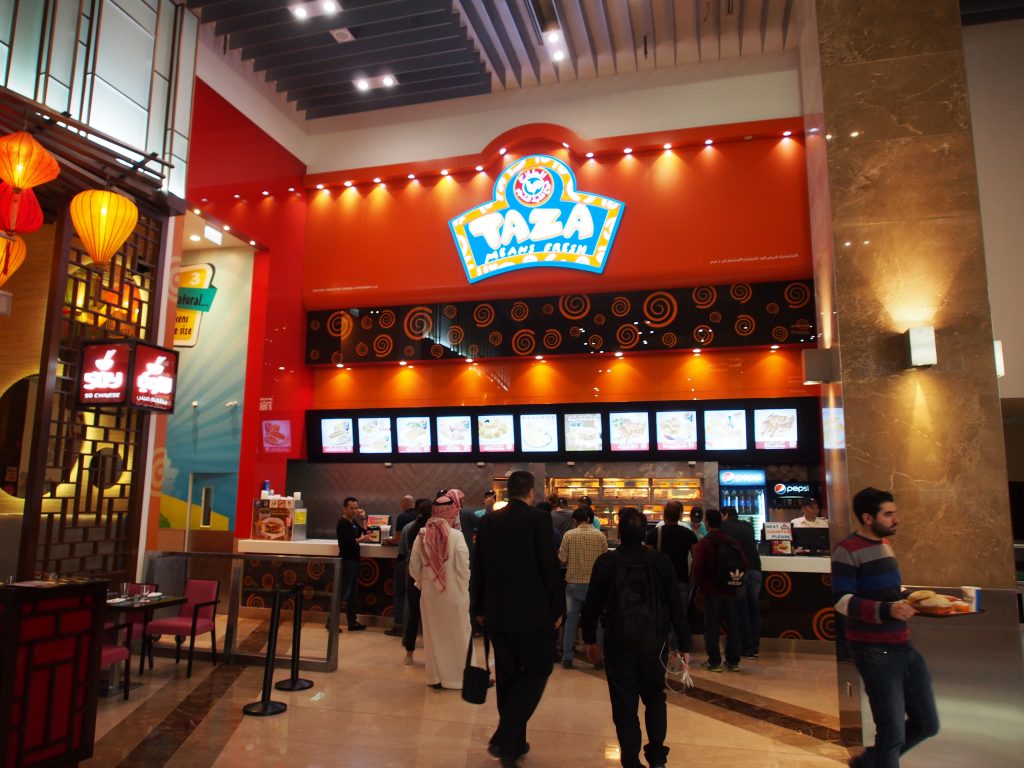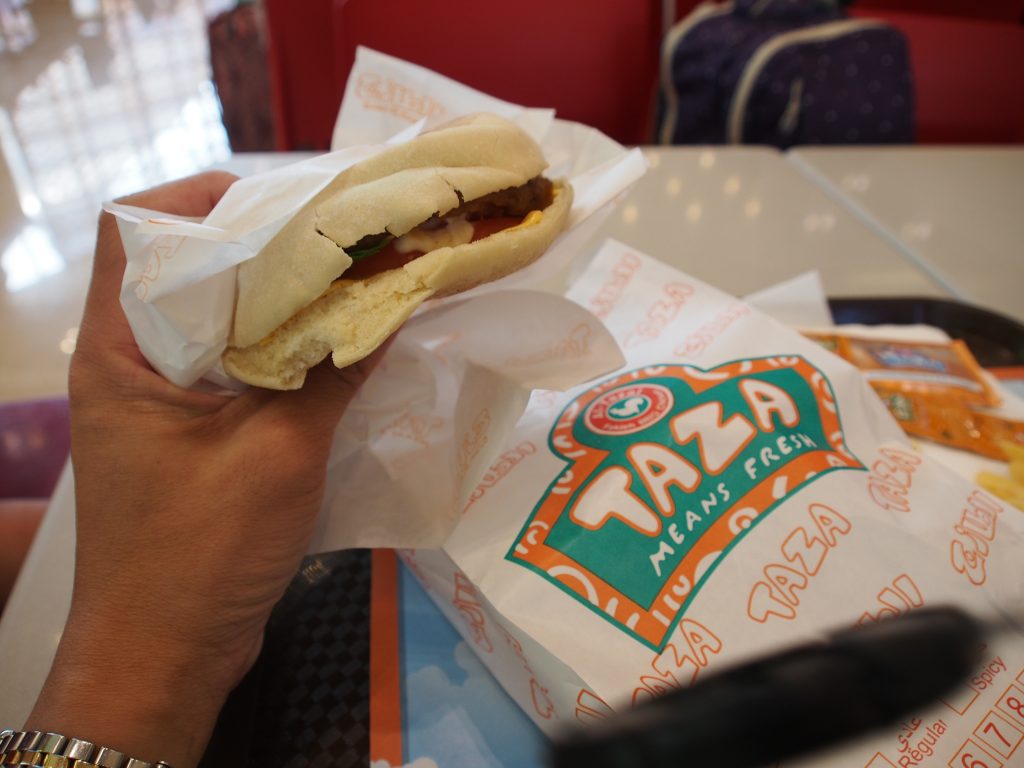 Spent quite an amount of time at Nickelodeon as K was interested with the table there. After we couldn't decide what to get and K didn't seemed to want anything, we left. It wasn't time yet for the observatory visit so we thought we should get K to nap, by sitting at the seats near the indoor waterfall. Mommy left us to do some shopping on her own and while I tried to get K to nap, he wouldn't and worst of all, didn't want to sit still. Carried him and he dropped his pacifier 3 floors down. Then he pooped and I had to temporarily cleaned it up since mommy had all the stuff with her and I was unable to reach her.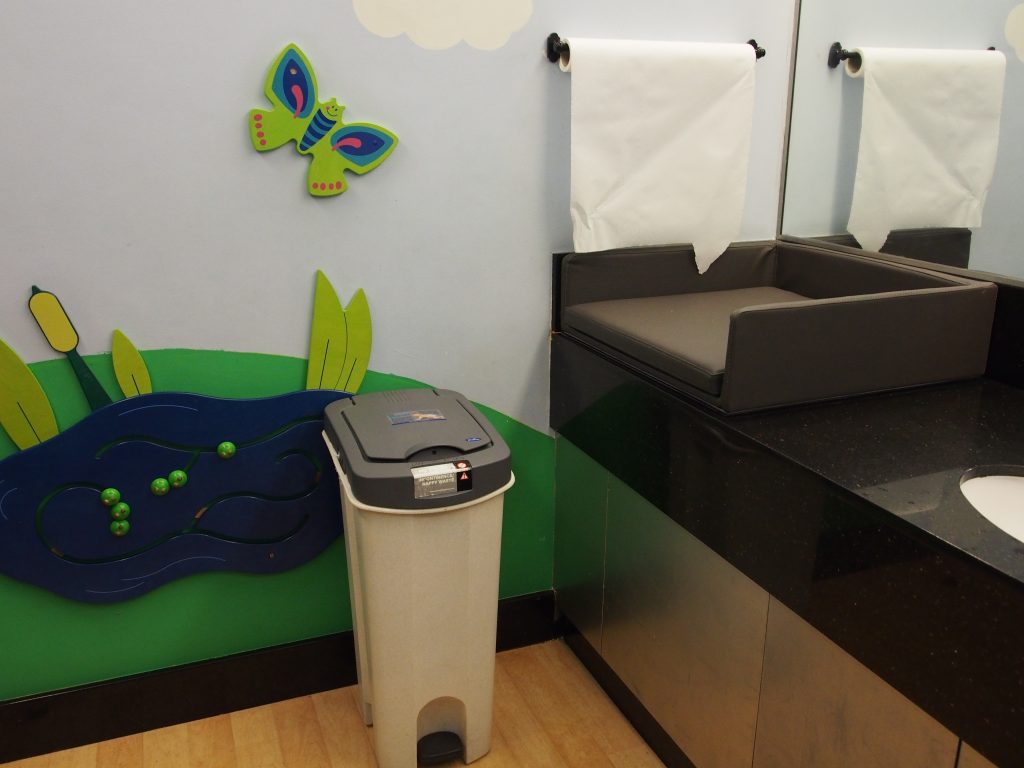 Mommy finally came back and we quickly changed the diapers in the baby changing room, one that had 2 changing stations. Then we walked over to the tickets counter for our visit to the top observatory.
There was already a queue and it was about a 30mins journey of queuing and walking and taking the lift. The lifts were pretty quick, about 1 min to get everyone up from 1 to 124 and slightly less going down but it was the numbers of people visiting that slowed down the whole process. K whom had fell asleep on my shoulders as we walked there had suddenly woke up crying at the observatory. It must have been the air pressure on the ears due to the speed at which the lift scaled the levels.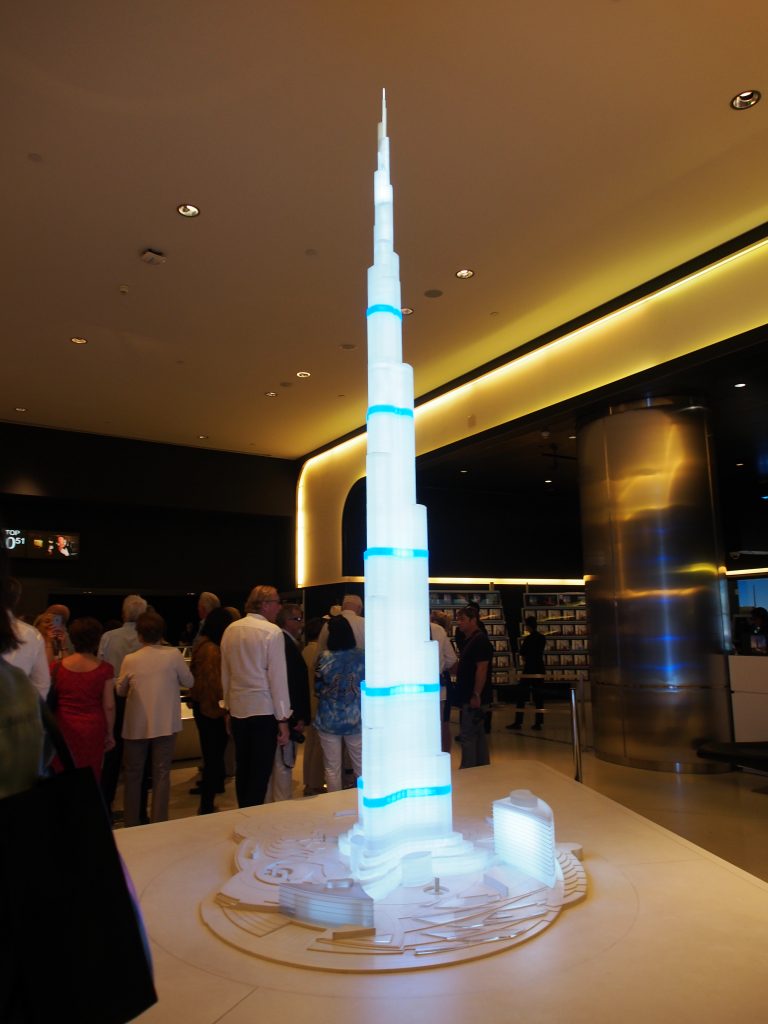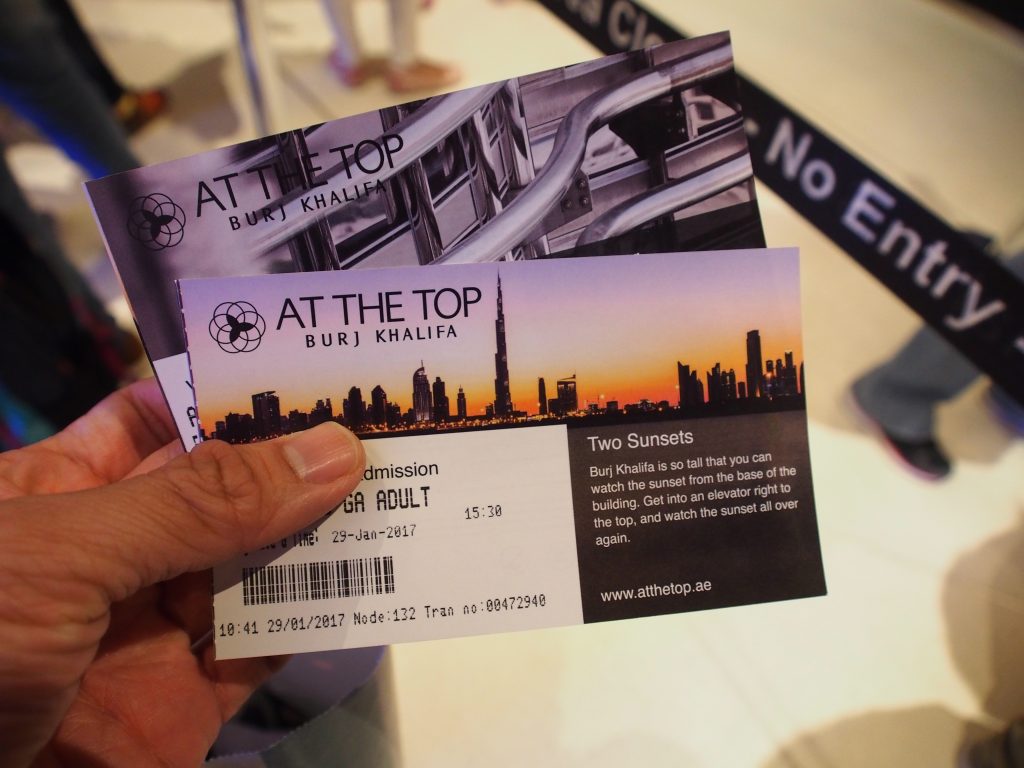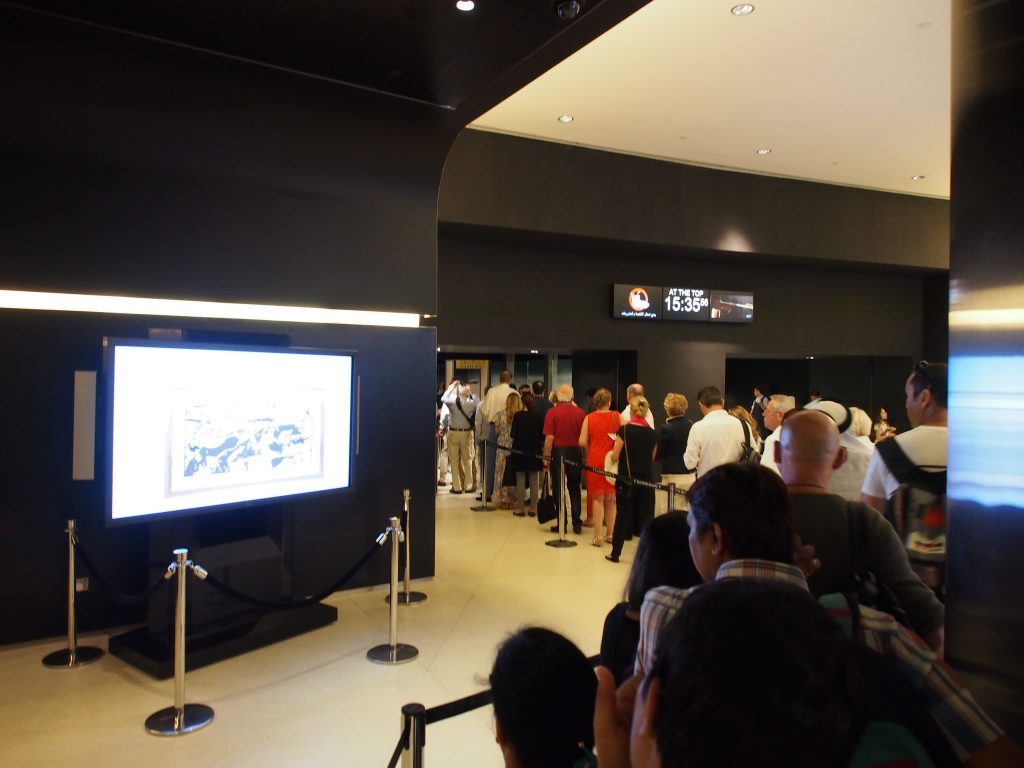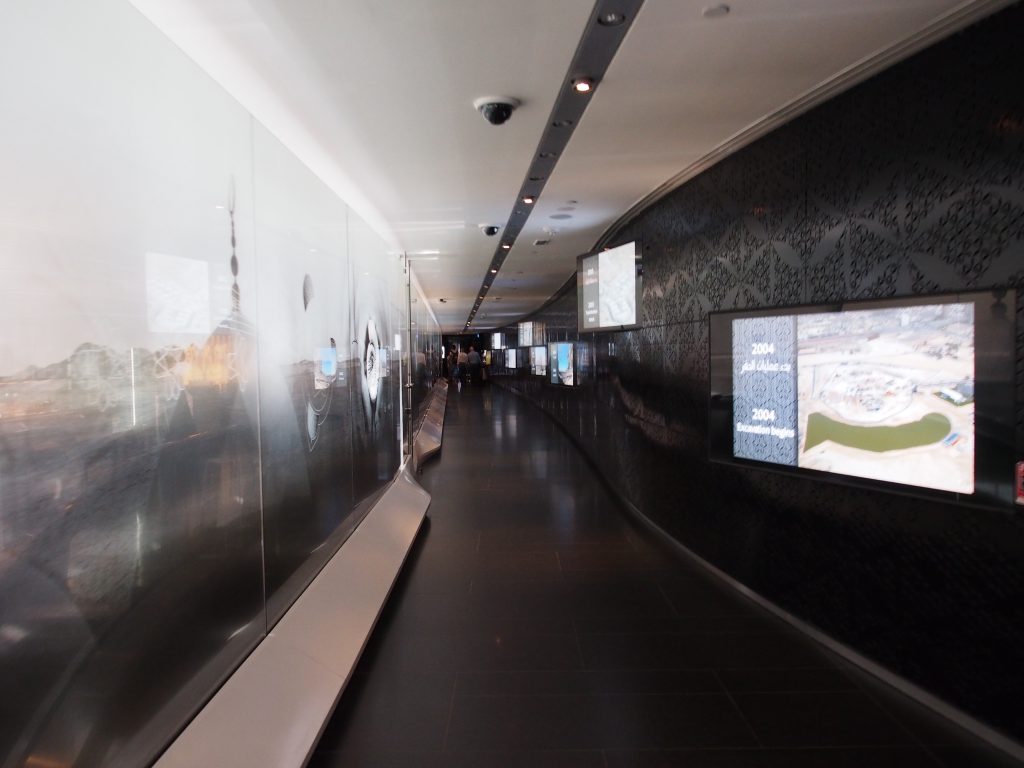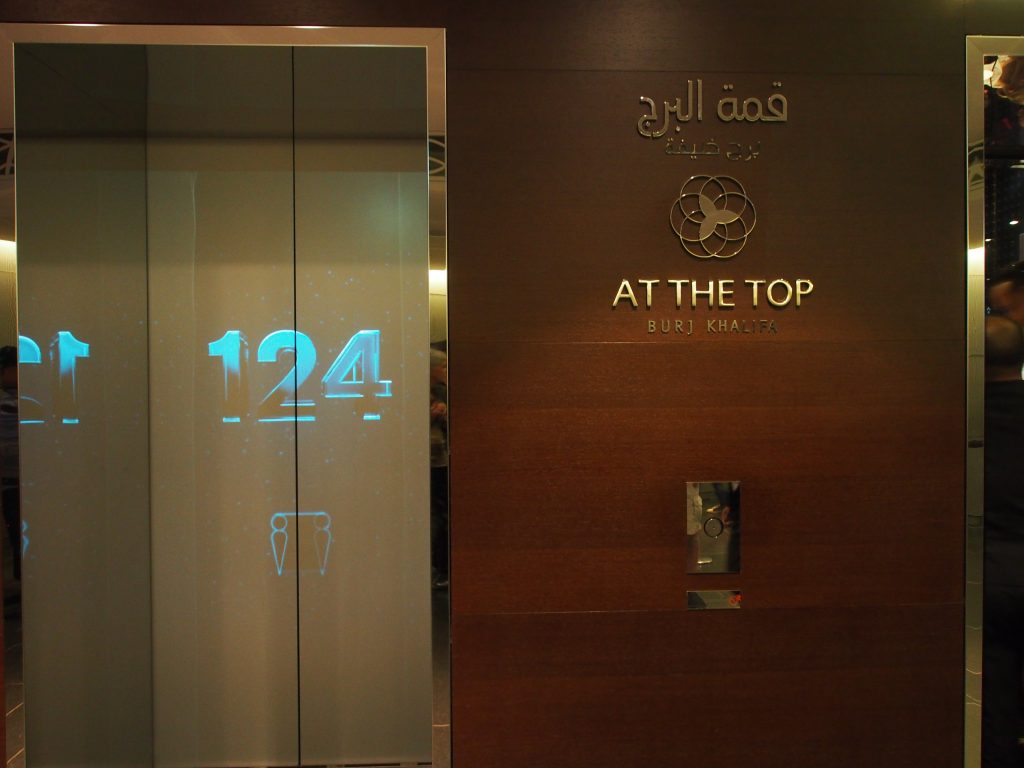 It took awhile for him to calm down and enjoyed the views outside and also watched the helicopter that was flying around. I took some photos myself but it was difficult to get a pano or a good scenary as there were quite a lot of sand out there.

We went one round and with the sun in our direction and the less than clear weather, we couldn't see the Burj Al Arab clearly. Lined up to go back to the ground floor, a 10mins wait.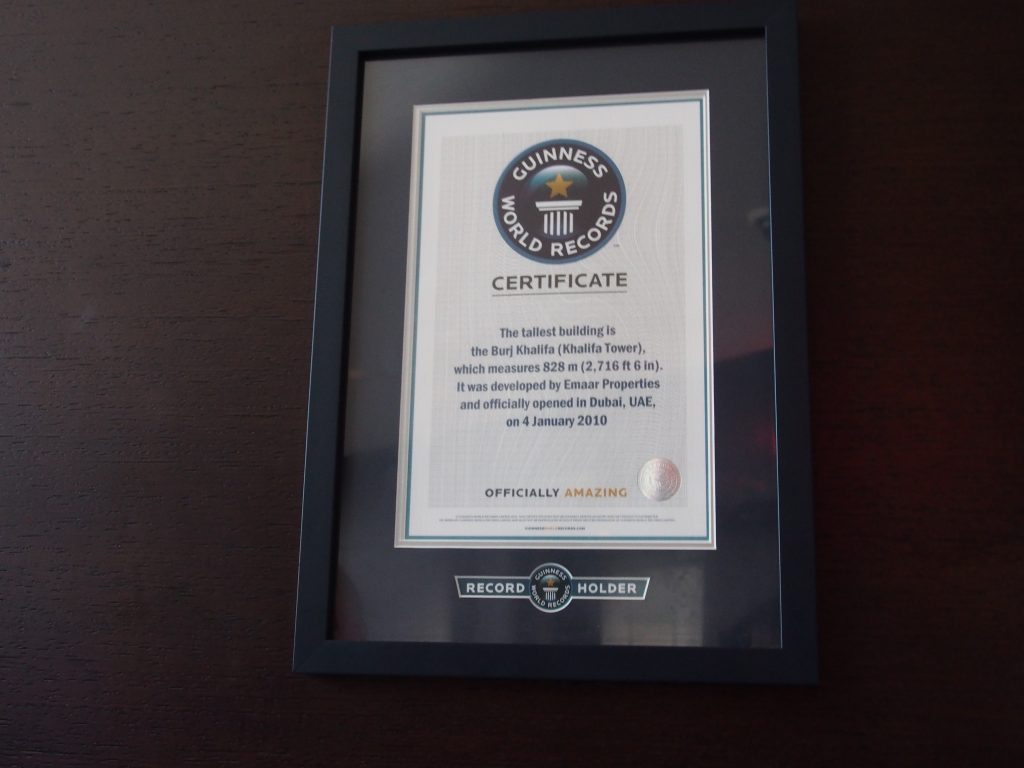 Once back on ground, we walked past some of the exhibits on info and history of the building before we skipped the James Bond exhibit and got ourselves a seat at the food court close to the souvenir store. Bought a gelato for a crazy costs of 40aed for 2 scopes from Cafe Barbera and after a short break there, we walked to concierge to retrieve our luggage, walking past the corridor with an interesting design of many umbrellas hanging above. Went back to the taxi pick up area and we quickly got a taxi in the fast moving queue. Was initially contemplating about getting a Lexus taxi for 80-100aed but didn't.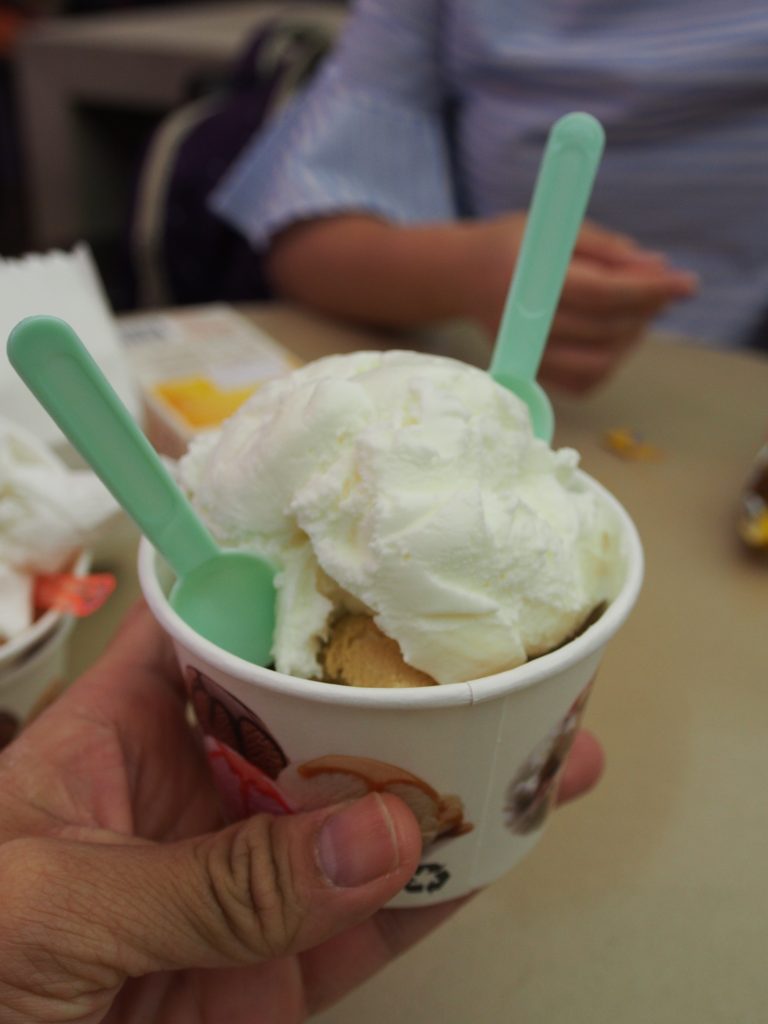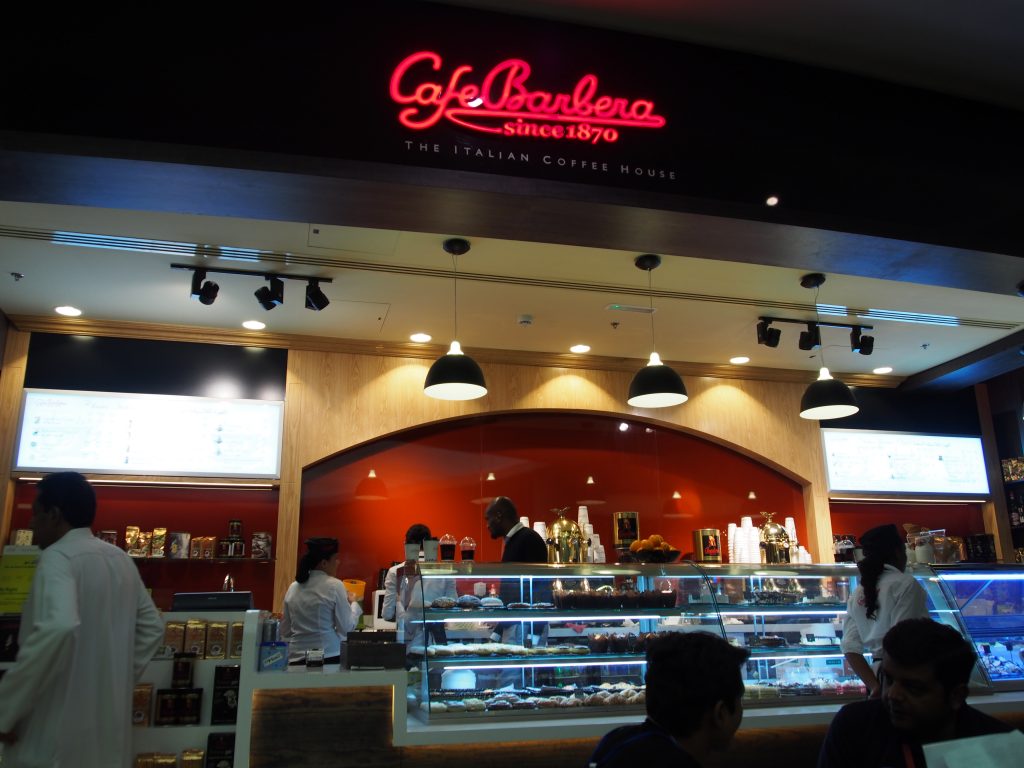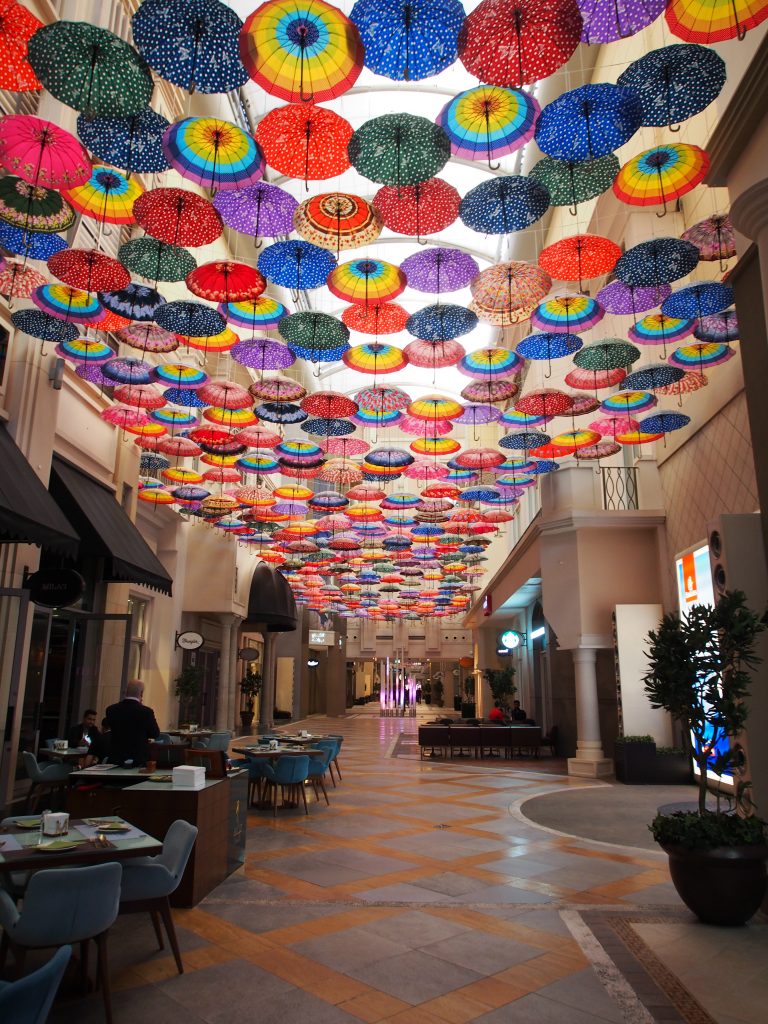 The taxi brought us to Terminal 3 of Dubai international airport for 15mins journey of 37aed including toll. We went into to check in at about 545pm, more than 3 hrs before flight departure. We were directed to the family line which we thought should be faster but there were many families in the queue.
After that, we went through Immigrations and the checks and into departure hall. From there, we proceeded to the reception of Dubai International Airport hotel and for 1-3hrs block, the room rate was 446aed. We got ourselves a room and mommy quickly bathed before we went out for dinner.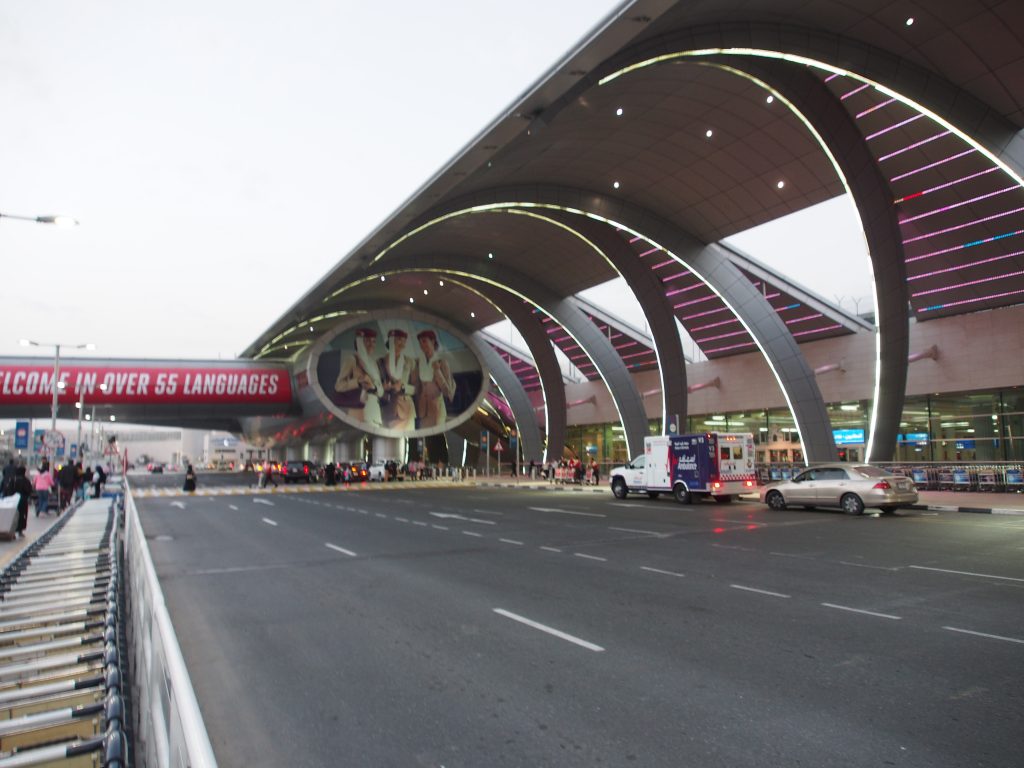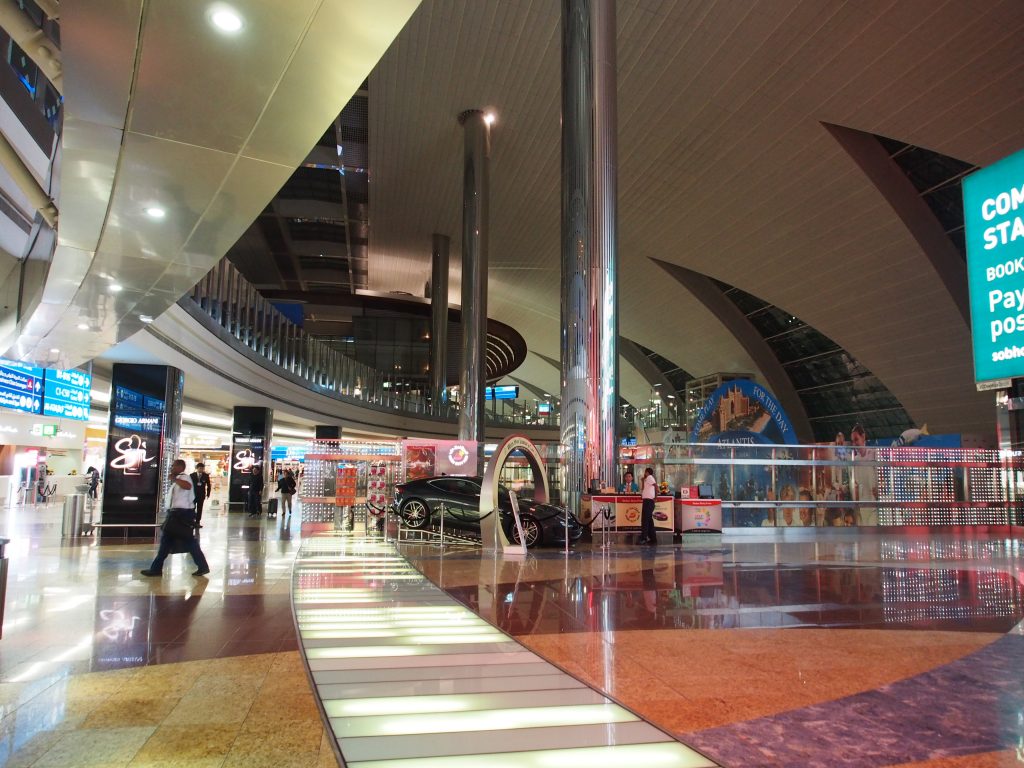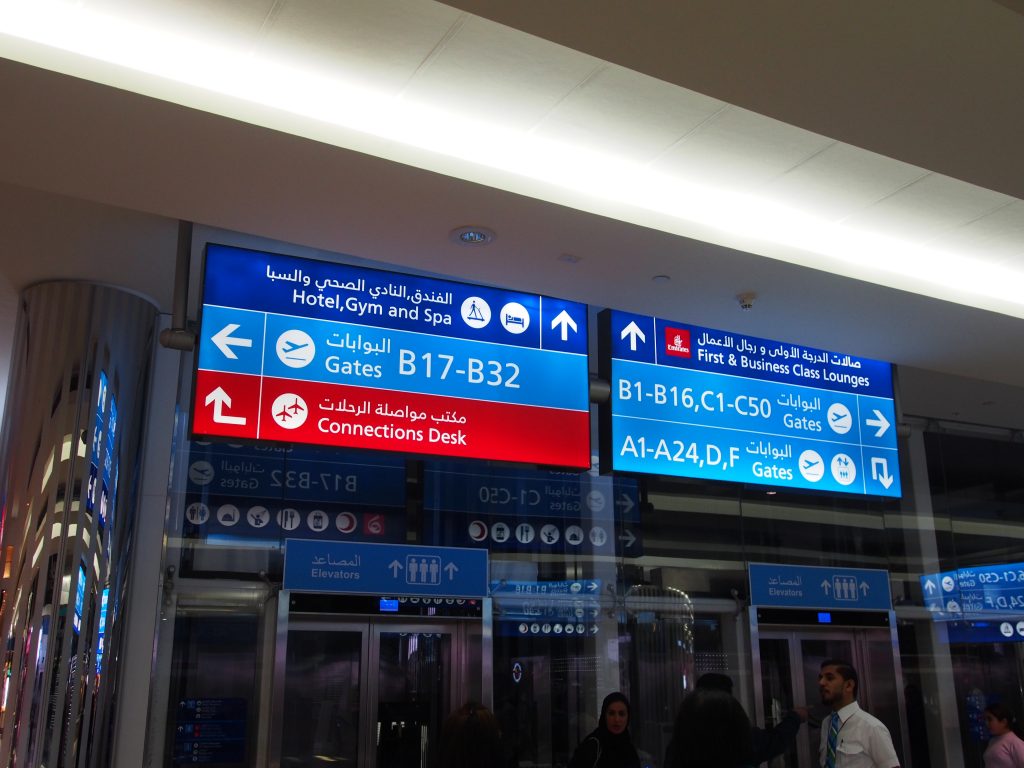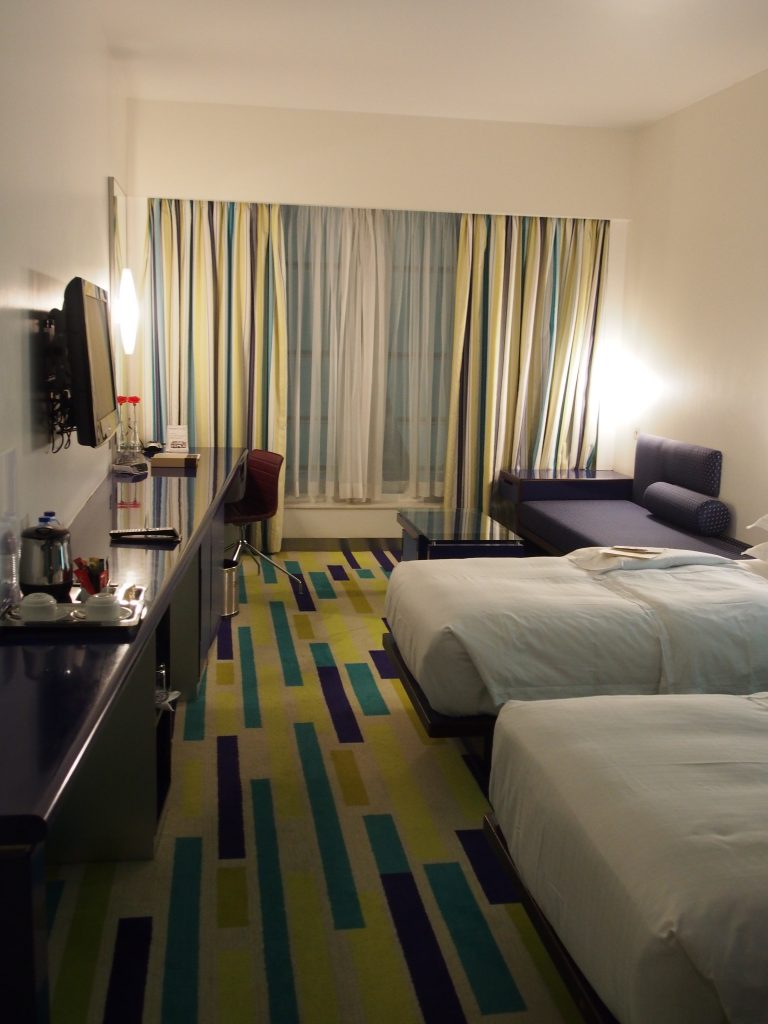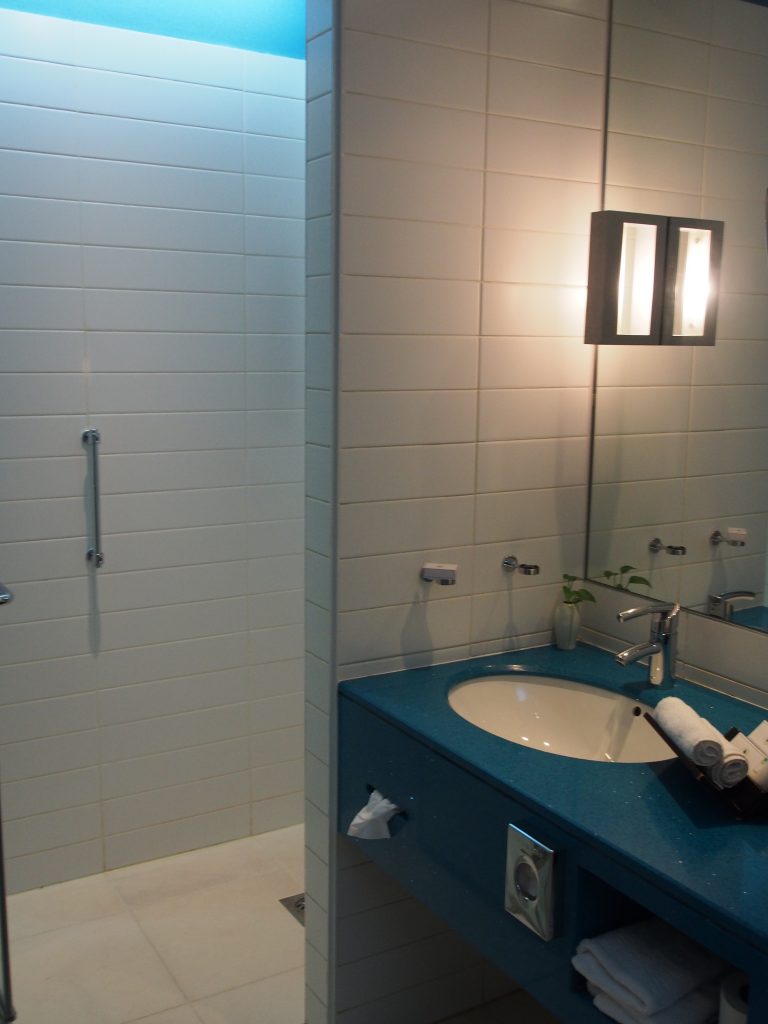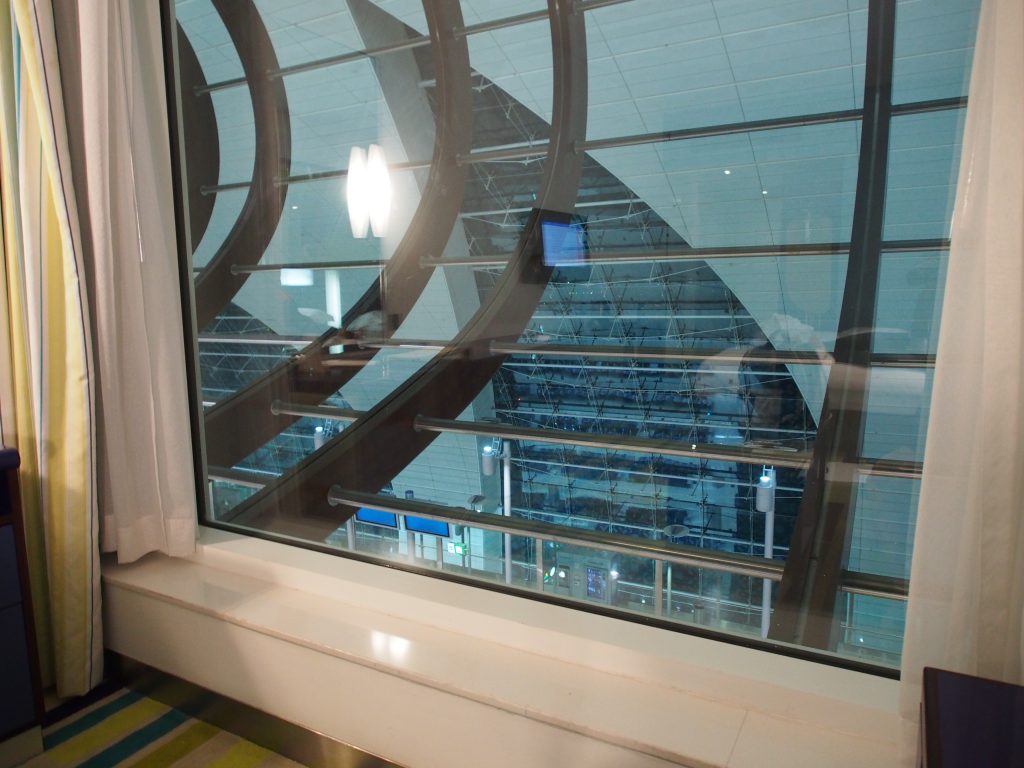 As we were looking for a place where we could get K a decent meal, there wasn't much to begin with. We ended up in MacD and had ordered K a happy meal, his first. He didn't have much of the cheese burger but it should be enough. After our fast food dinner, we went back to the hotel, giving K a shower and then, myself. Then a little rest before we checked out at 850pm before going to the gate, just a few steps downstairs.
We didn't board immediately until final call and I saw an acquaintance of mine who was on a business trip. It was a small world indeed.
The journey on the plane was smooth with occasional turbulence. Similar to the ones we took here, it was the same setup and there were the same toys that were given to K. I had my dinner somewhat later than the rest because I had fallen asleep. The quality of food was good.
This trip was meant to celebrate our wedding anniversary and we had planned for an experience in the most luxurious hotel in the world. It was indeed an experience with such a big room. However, I didn't think that the experience was really worth as much as it was priced, similar as the lot of other stuff in Dubai. I felt we were paying much more than the value of service that was delivered, in other words, overrated. Then again, this is just my own opinion. The itinerary was meant to be slow and easy. With a toddler it was just about the right pace because I ended up not having the energy to do more as it was spent on the boy.