The day started with the usual same routine as the day before. We had to prepare for movement again and had to pack our luggage before embarking on our road trip towards Opatija, the town we chose as an intermediate stop before heading for the coast, as Zagreb was a town far away from water. We managed to get out of the apartment by 930am for a short visit to the town of Zagreb.
There were a few places that we wanted to visit and one of which was the massive Cathedral of the Assumption of the Blessed Virgin Mary, which at the time of writing, was the tallest building in Croatia. The walk from the apartment was an easy 10 mins in the cool morning. Took a visit inside, going through the complicated design of the giant door arch and was wowed by the tall pillars that went so high above the heads of visitors walking on the cathedral's ground. We didn't stay very long since we were used to seeing them in previous visits to Europe and proceeded to walk to the Zagreb central square, Trg bana Jelačića. There seemed to be some sort of event going on there were many stalls set up selling foodstuffs and traditional items and people walking around in costumes. At the far end of the square was a stage set up for performances. All these festivities going on around the commanding statue of Jelačić on a horse which we took a picture with. Spent some time strolling around and we ended up buying a pack of Croatian Medenjaci cookies. We then walked towards St Marks' church, eating the delicious honey cookies.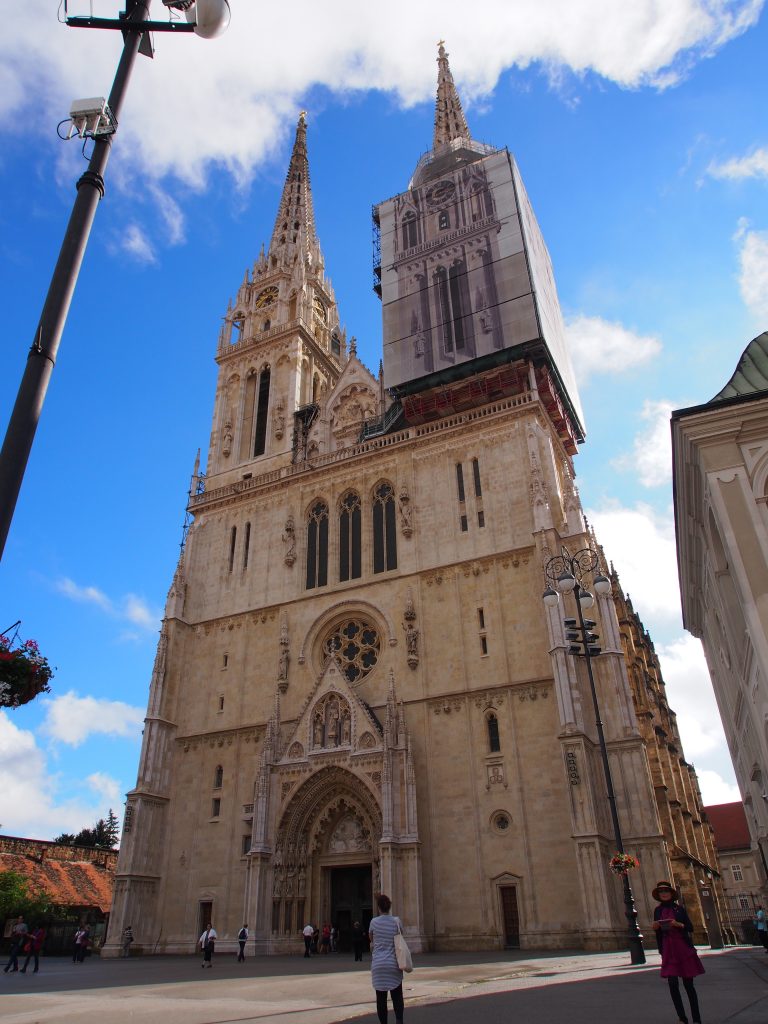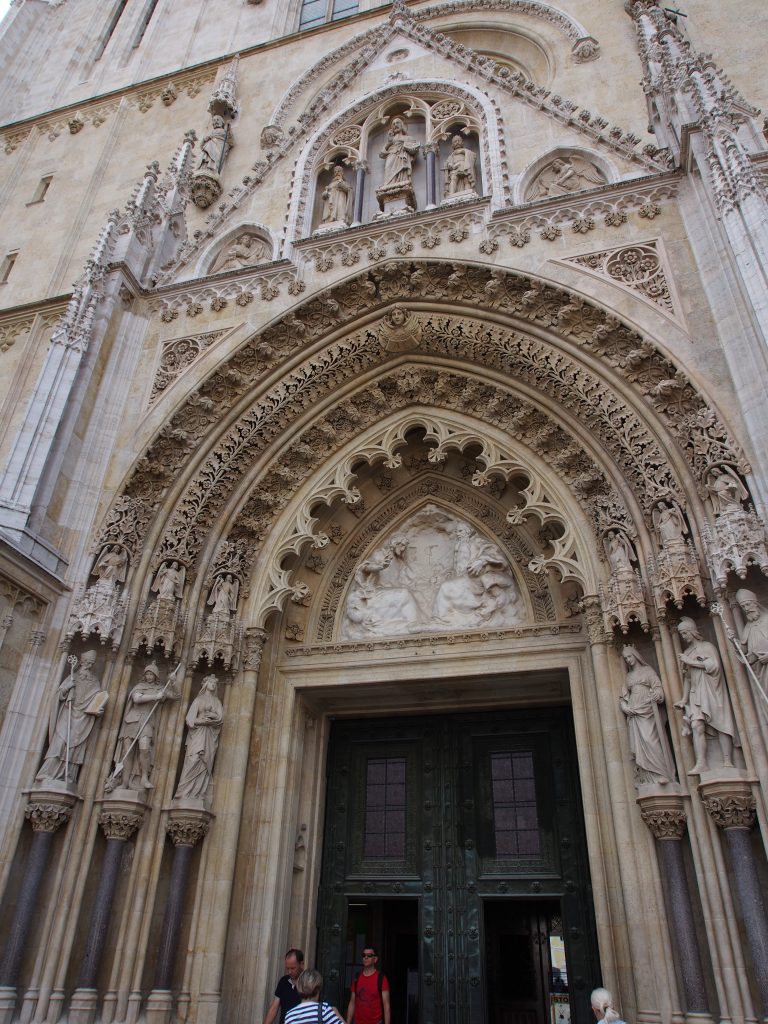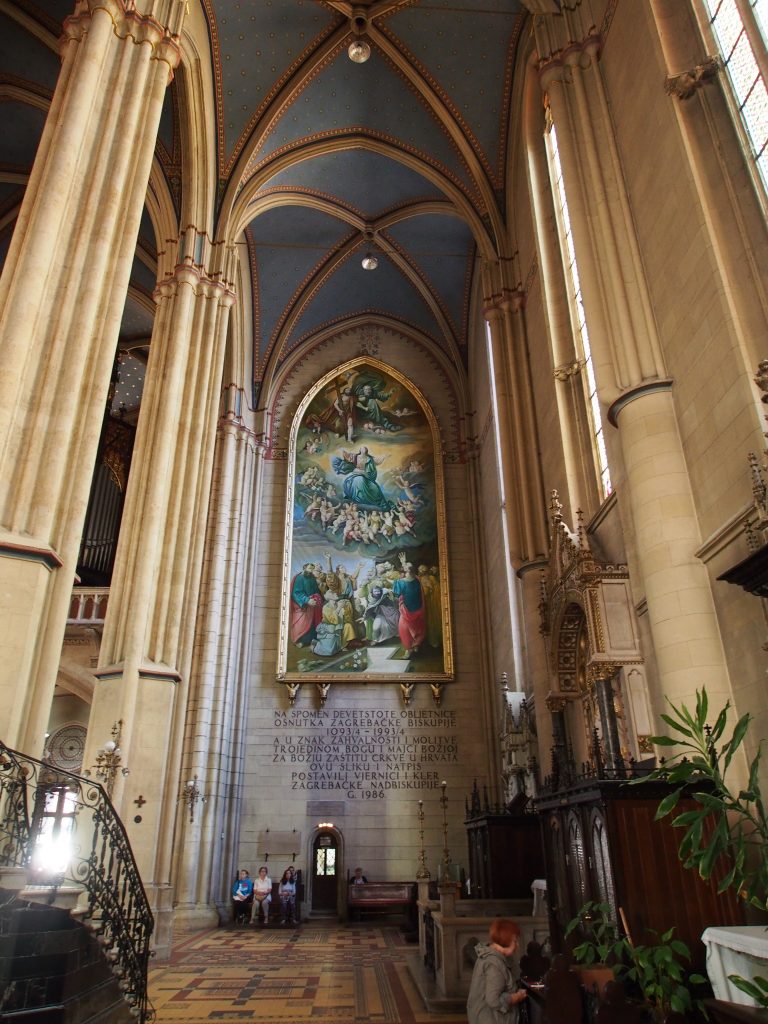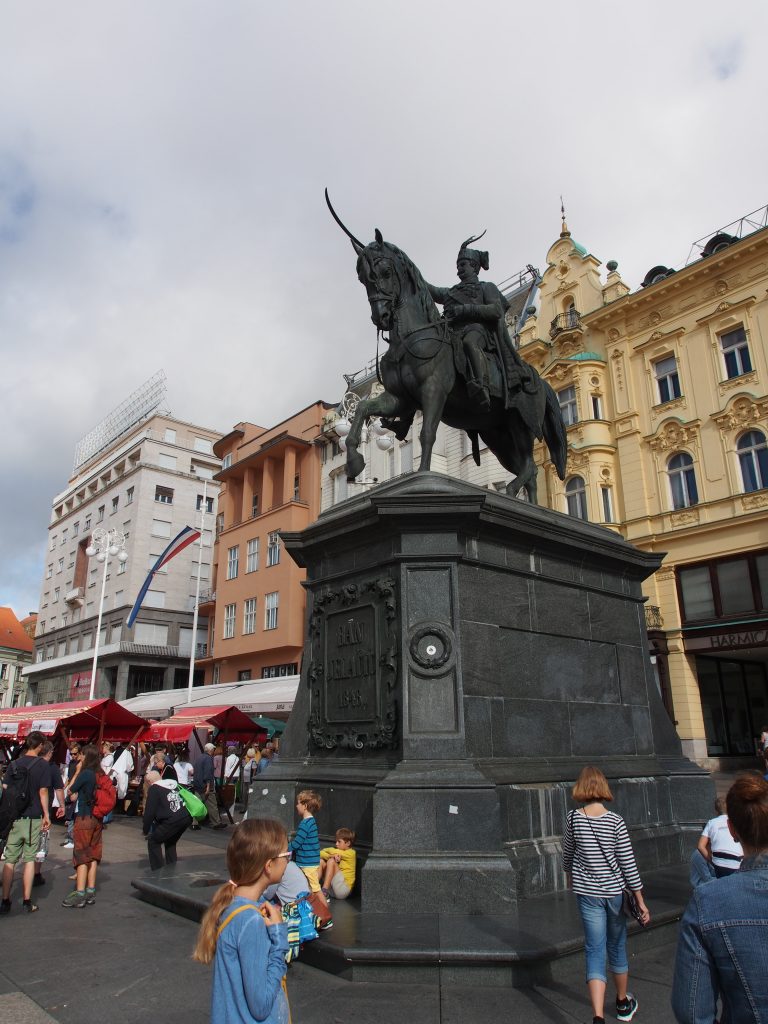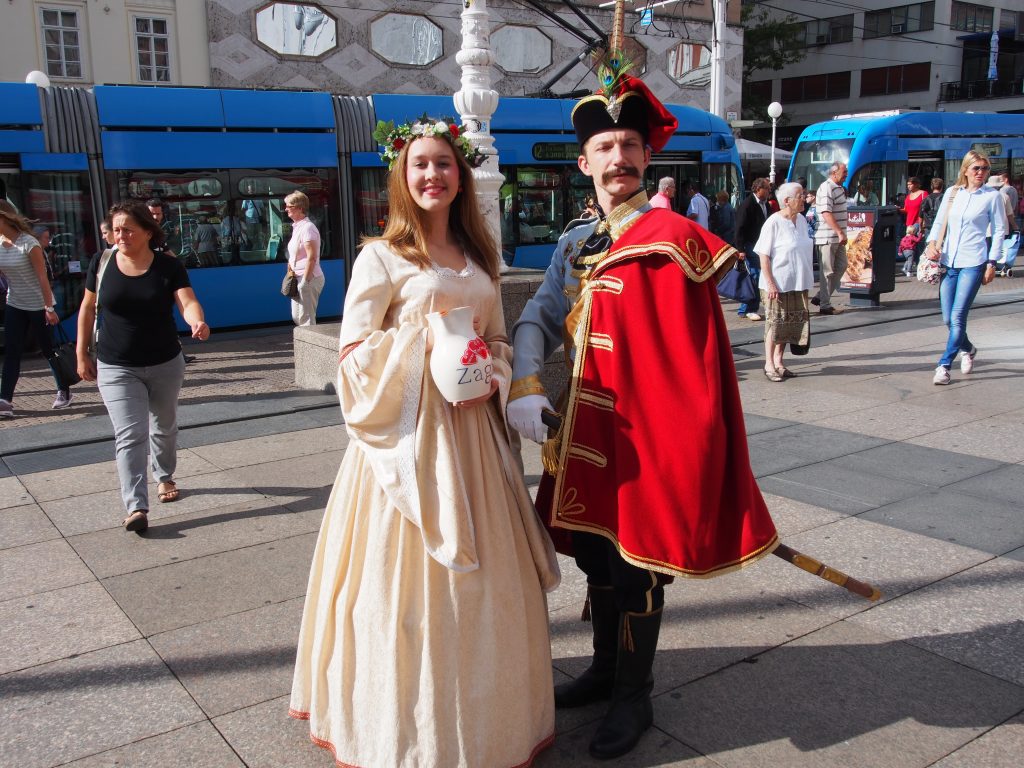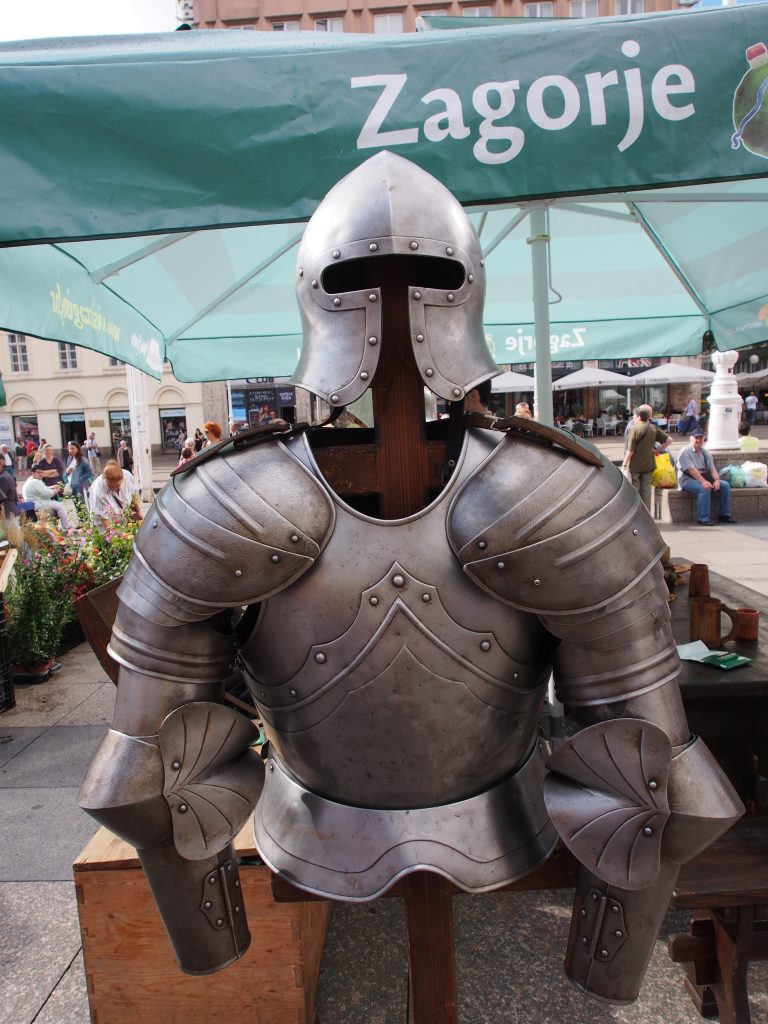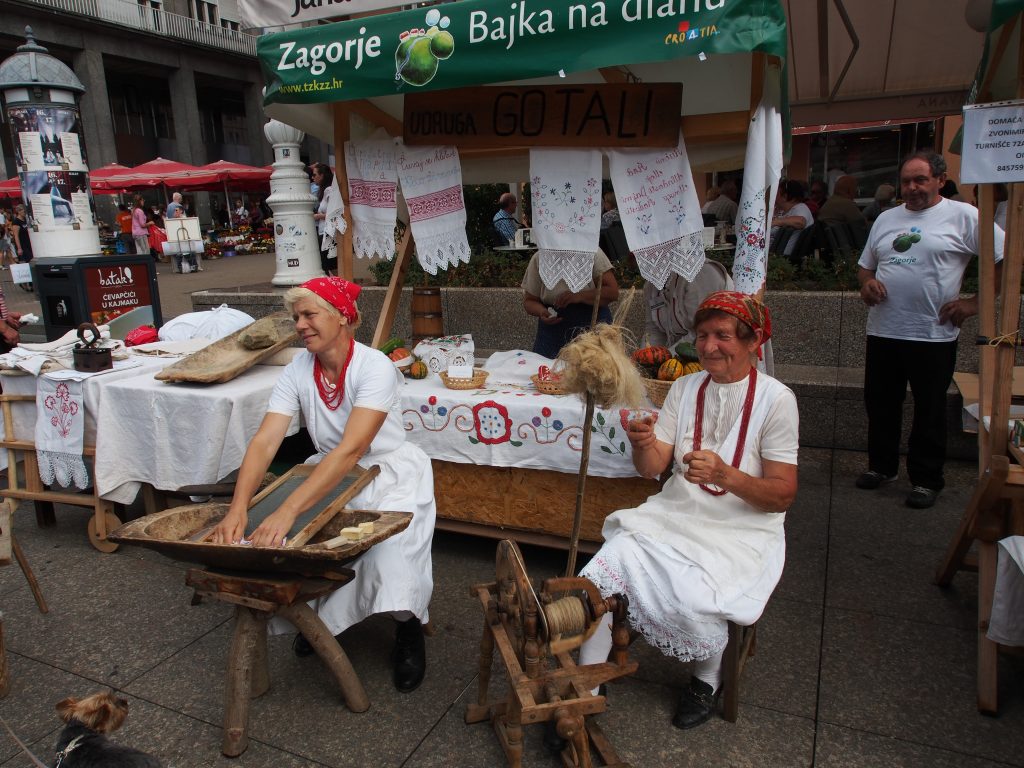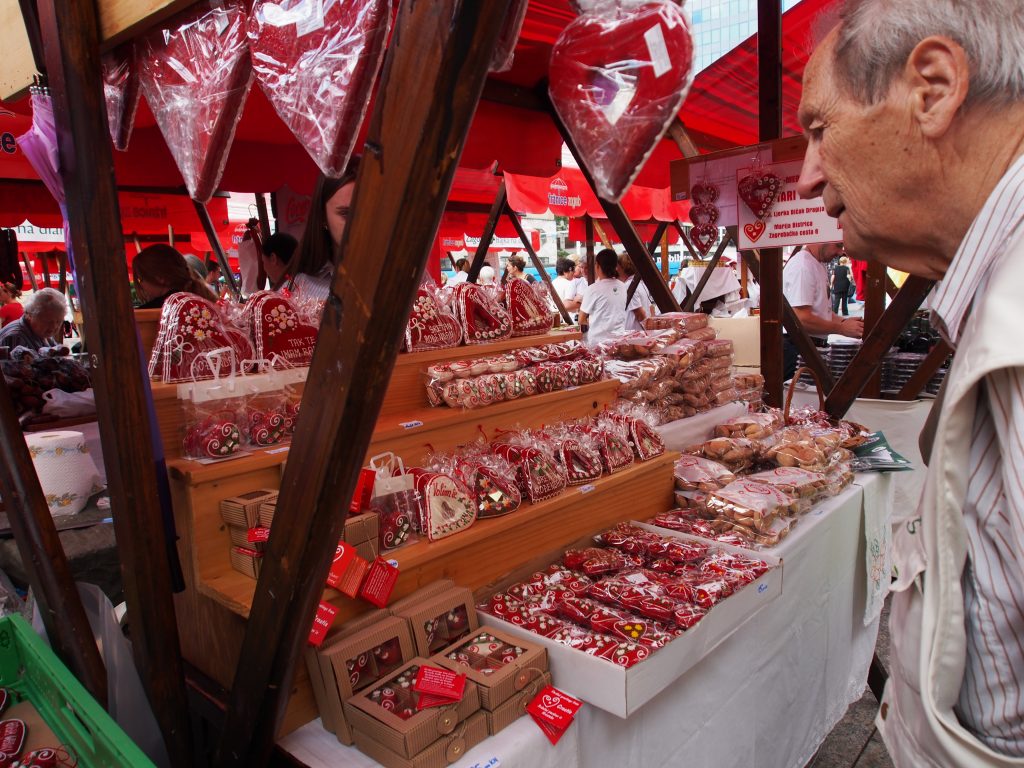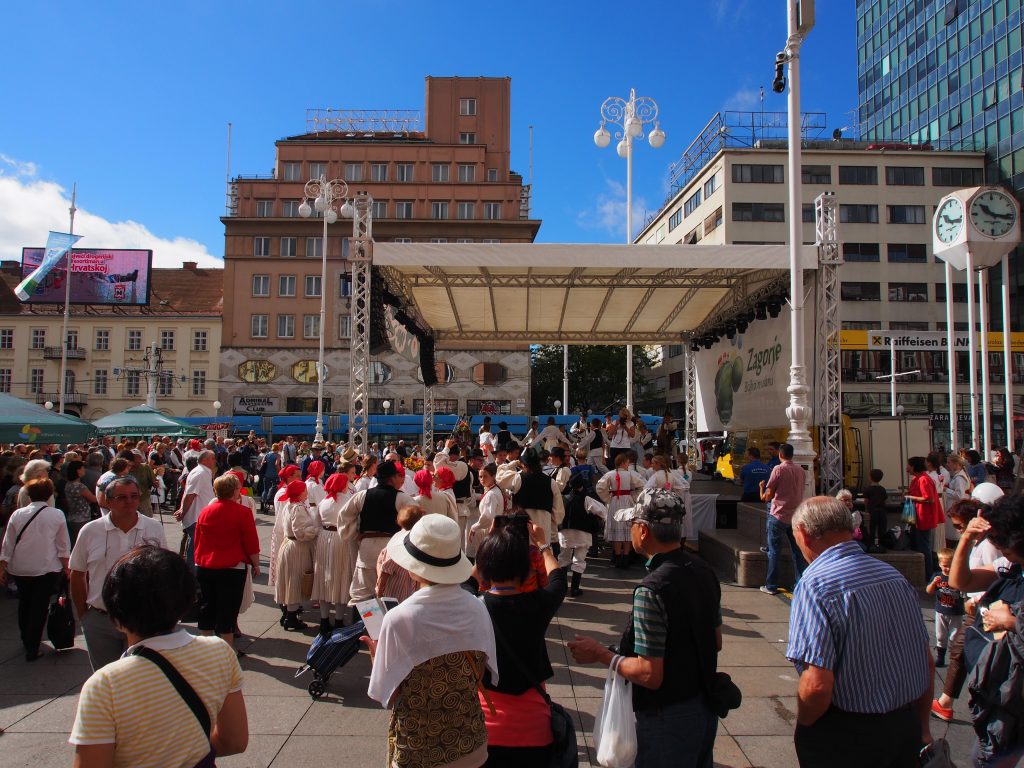 St Marks' Church was a 10 min walk by distance but because it was an upslope walk, it seemed to take a while to get there. The tiled roads brought us upslope and then GPS asked us to pass an arch in a building, which I later learnt was the Stone Gate. Underneath the arch was a shrine inside and there was quite a group of people inside which made us hesitant to pass through initially as we thought it was a church and there was an ongoing service! Upon reaching the St. Marks' church, we were greeted with a church with a really beautiful tiled roof. Took a few selfies before walking back arriving pass 11 but the landlord was kind enough to wait for us. He had even offered for us to park the car in the car park till a later time if we needed more time in Zagreb but we had get on the road already.
I loaded the luggage into the car, lugging them down the stairs while mommy warmed up food. Bided farewell to the landlord and we drove towards Opatija, 2 hrs journey on highway and a 70kuna toll. We have arrived at our Airbnb earlier than the check in timing but I was unable to contact the landlord who was away on business trip and her parents whom were supposed to help her link up with me was not contactable. We then drove out to the town center to eat first.
Punched in the GPS for parking and we arrived to find parking lots full. Ended up driving into a covered carpark under hotel Milenji. I was in awe of the town as it was totally unexpected that the coast-side town looked so beautiful as I initially thought it was some random town. We went to eat at an equally lovely seaside restaurant called Vongola, with a view of the sea. The costs was about 200plus kunas, slightly more expensive than what we were used to but it's ok for a couple of meals on the trip. After the lunch of Aglio Oglio and truffles pasta, we went around taking some photos, the interesting sea water swimming pool and also of the maiden with seagull. Paid the carpark fees at hotel reception for 15kunas and we drove back to the apartment.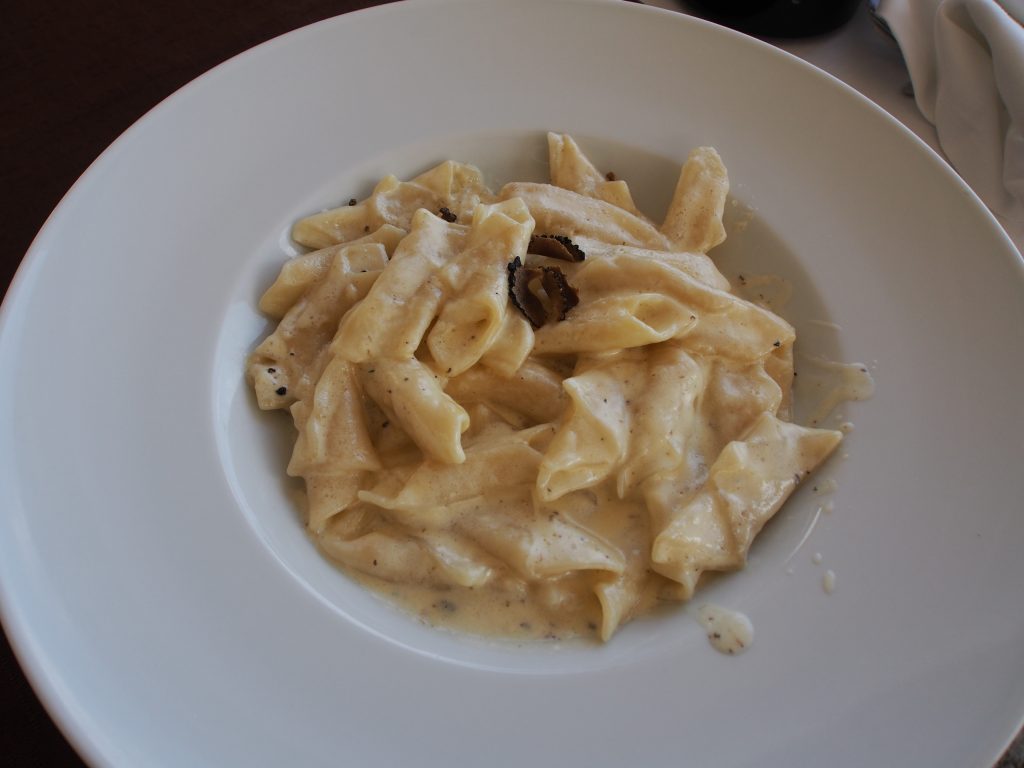 There was a large garden of this private detached house where we parked our car and tried to contact the landlord of the Opatija Airbnb but there was no answer. We sat waiting in the car and 5mins later, an elderly lady came and identified herself as the mother. She showed me the room and left us to our own. It was a very small place at the basement of the house but had everything that we needed. What we paid was what we got, but disappointingly there were also mosquitoes. After unloading our huge luggage in the limited walking space, we drove to the huge Billa supermarket just around the corner which had its own free carpark. We bought whatever that we needed for meals preparations and returned to the room.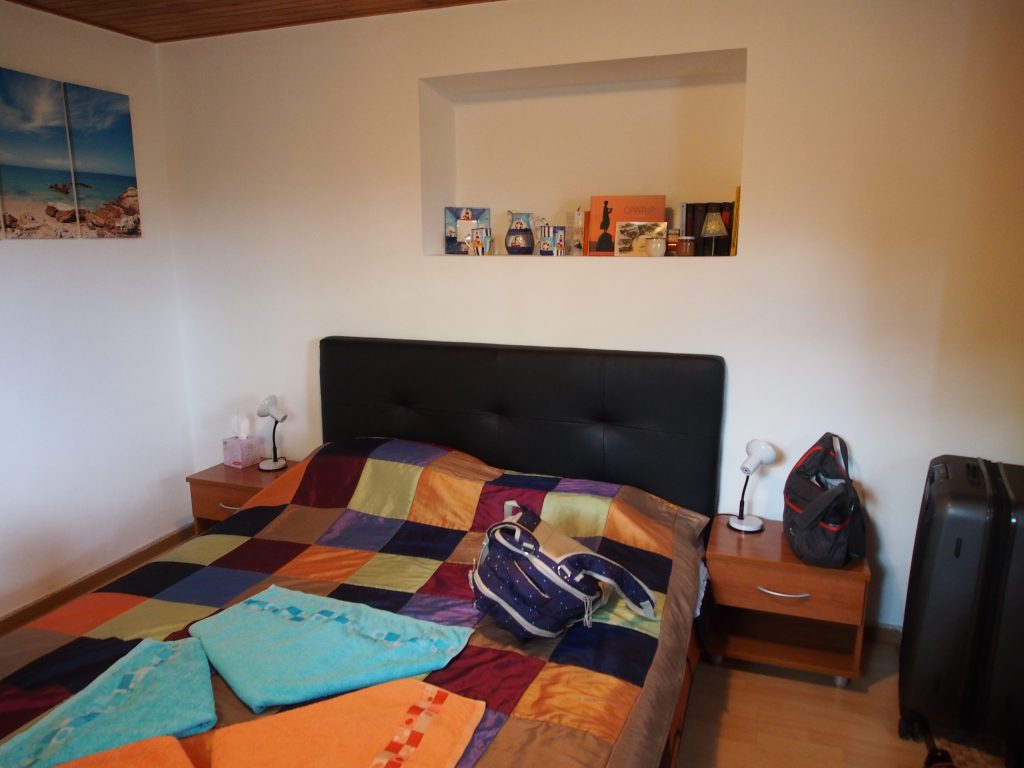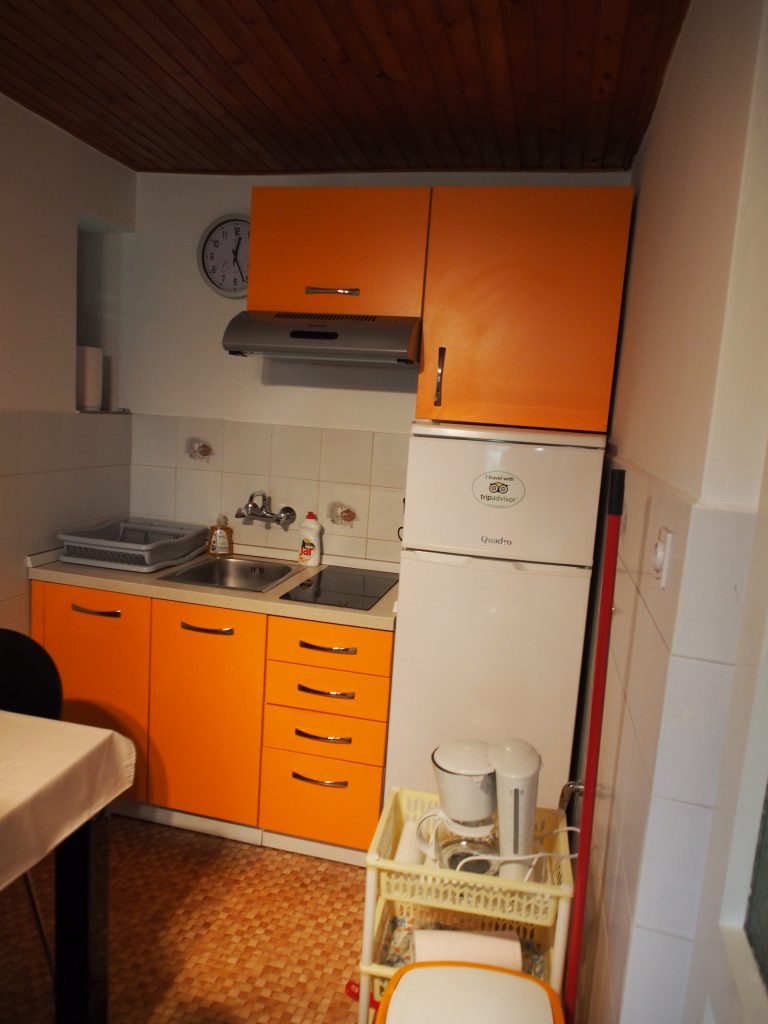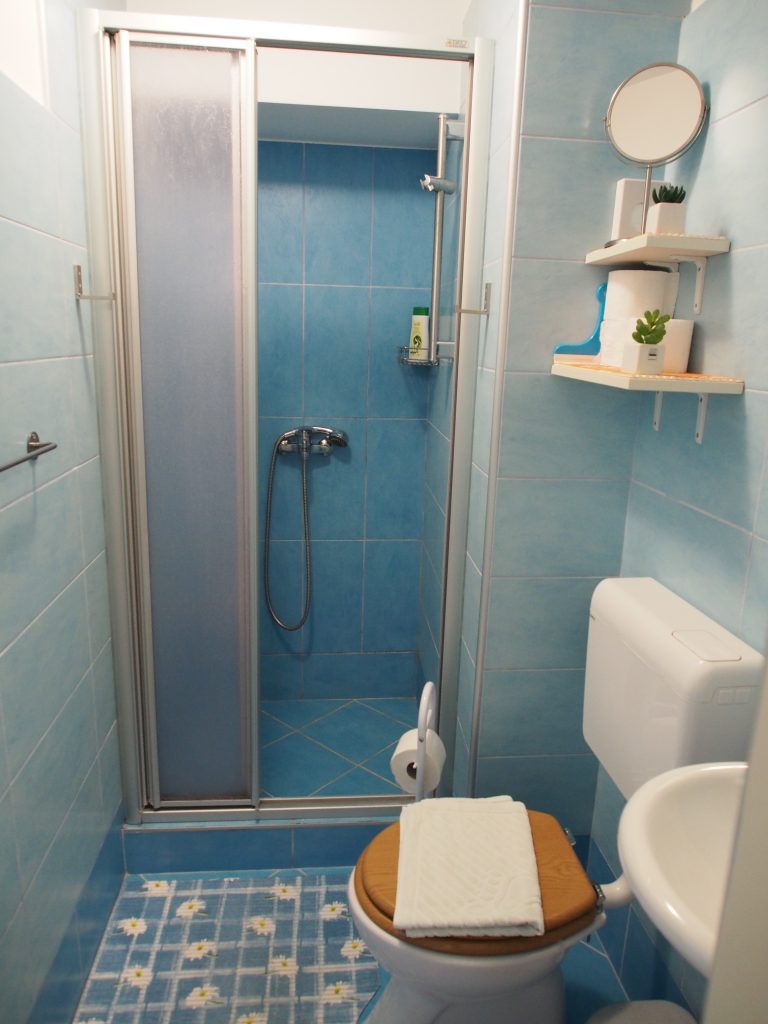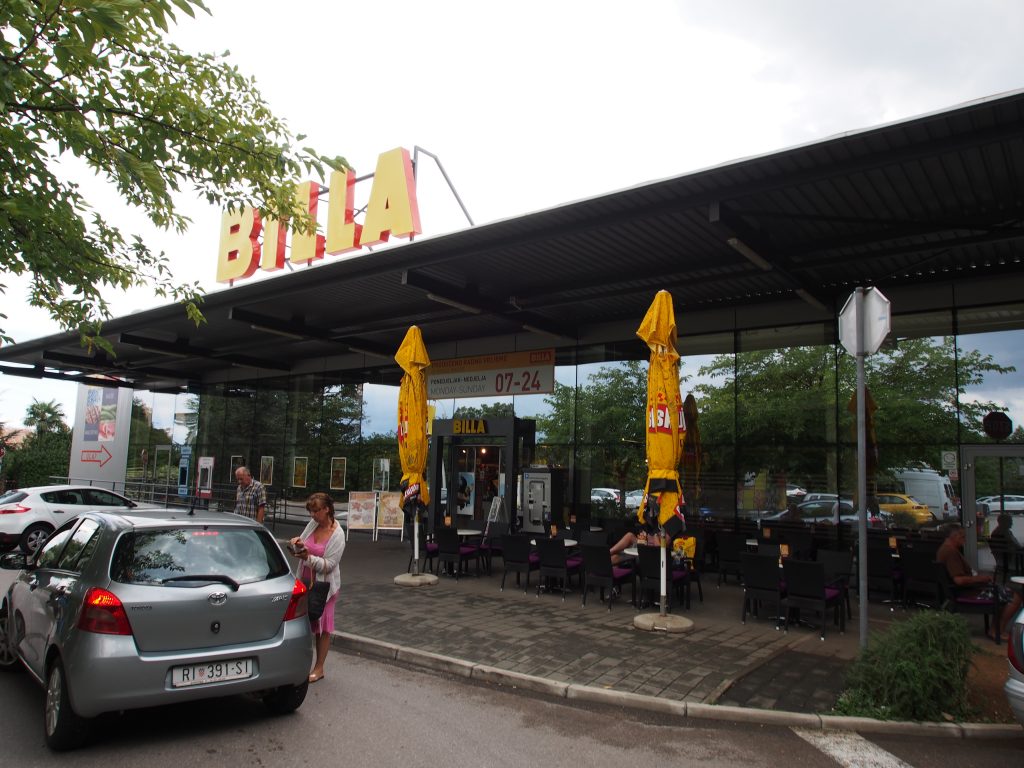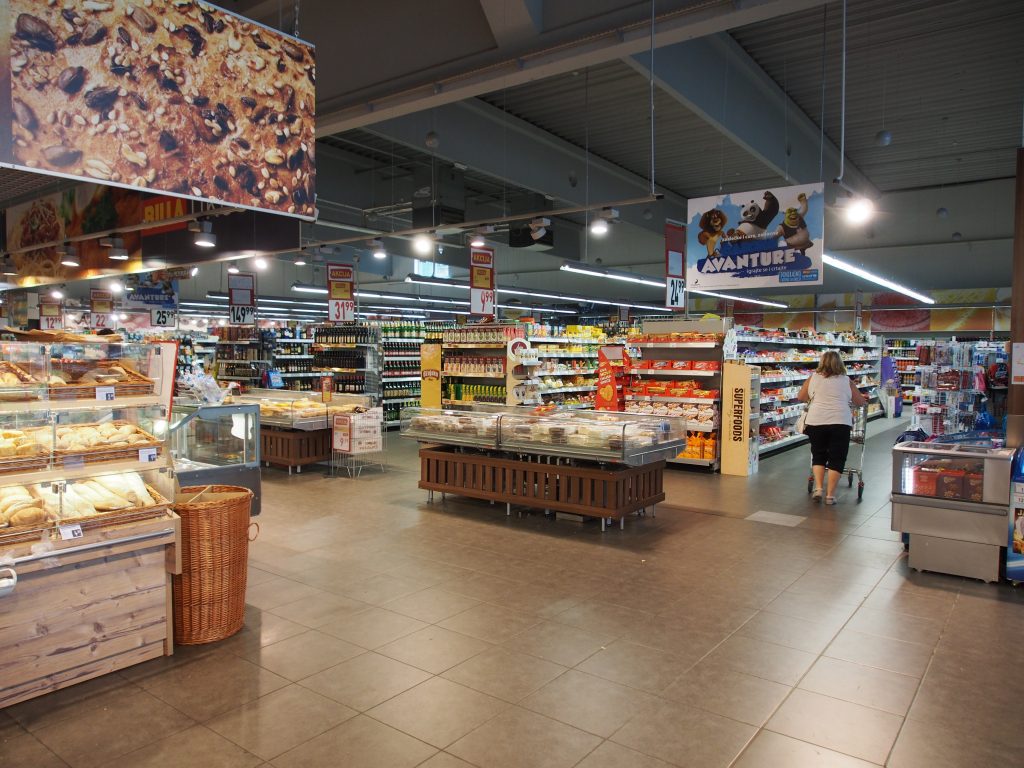 Mommy prepared baby K dinner by putting the ingredients into pressure cooker and lifting it to simmer while we drove to a nearby hilltop town Motovun at 5pm. Getting there we had to drive through a long tunnel that charged toll fees of 33kunas per way. En-route, we passed by town of Buzet that we thought was Motovun but we only arrived at the correct location after travelling way further on the road. We arrived at carpark at 6pm at the bottom of this hill and was directed into the carpark as staff said the carparks in Motovun town was full and we had to take the shuttle bus up for 20kuna each person return tickets. It was a 5mins ride up to the ancient town where we alighted and started our walk to explore this town.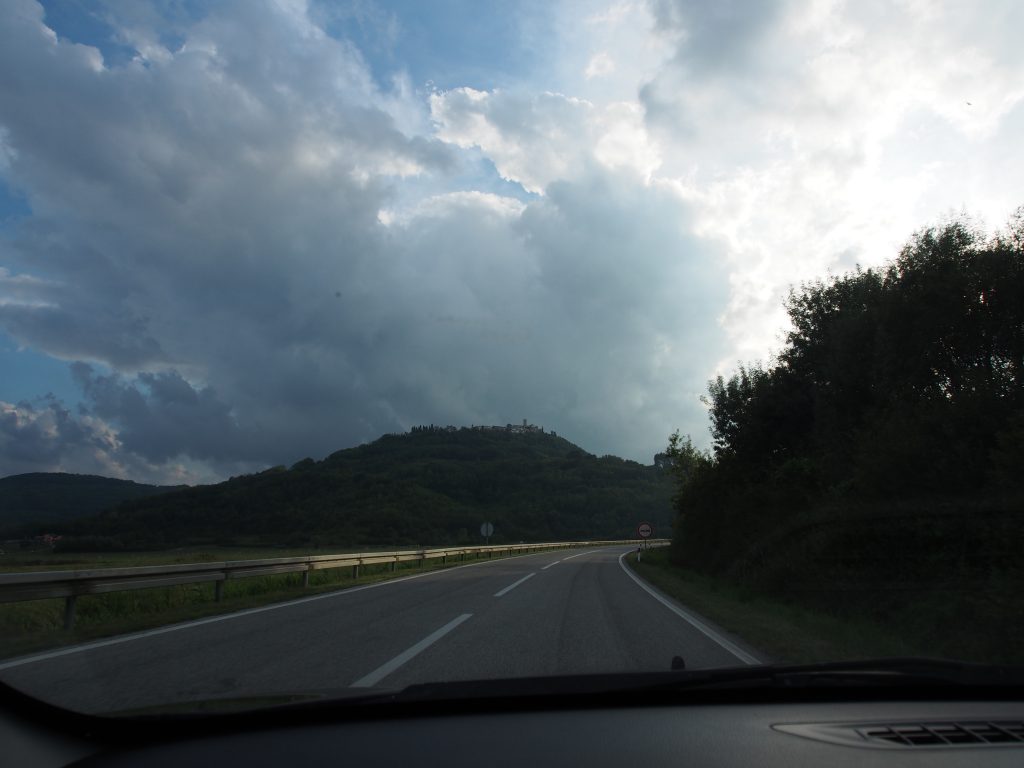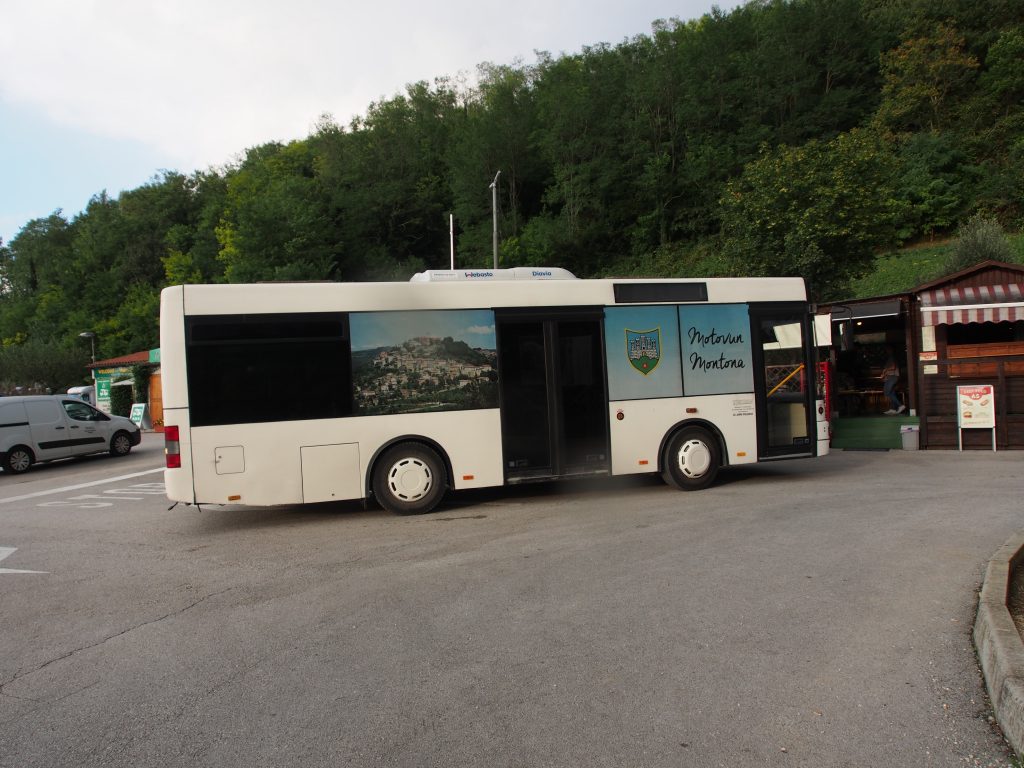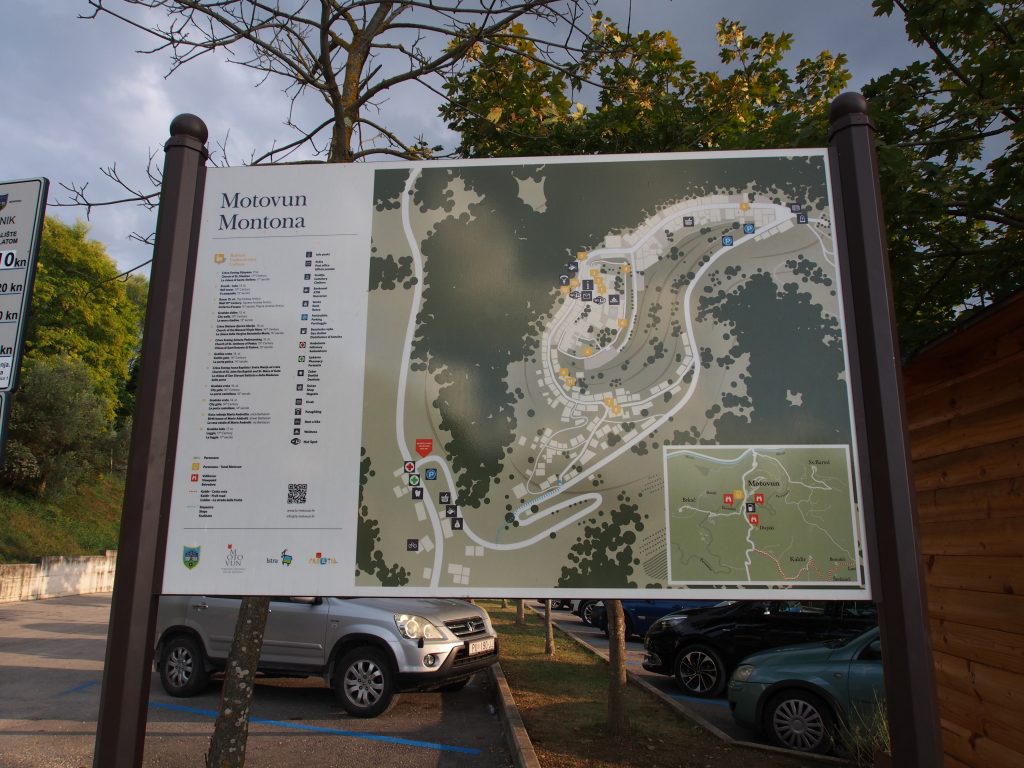 Motovun was like the other old towns, with the tiled roads lined with bricked single storey buildings but built atop a hill that offered a lovely panorama for its surroundings. Unlike many touristy old towns, there didn't seem to have any shops opened, but it could be that it was already late. Those that were opened were mostly restaurants and these usually were near the edge of the walls which gave the diners a view while having their meals. We took some photos with a old clock tower and the surrounding beautiful scenery and was rewarded with a sight of double rainbows in the grassy hills below.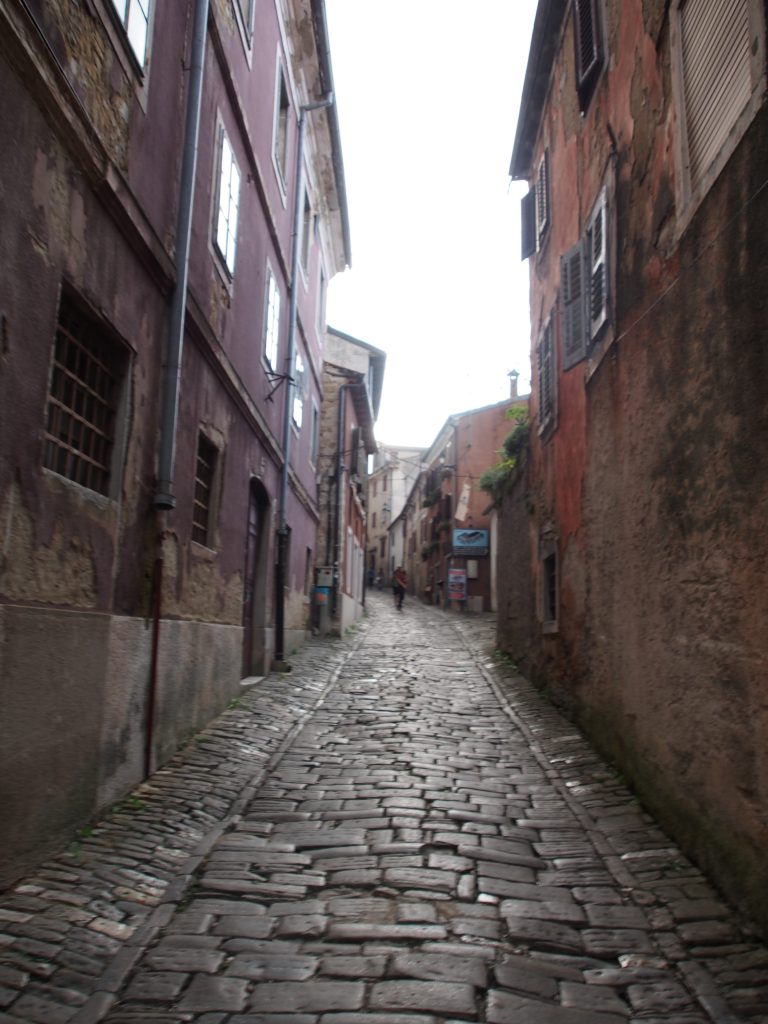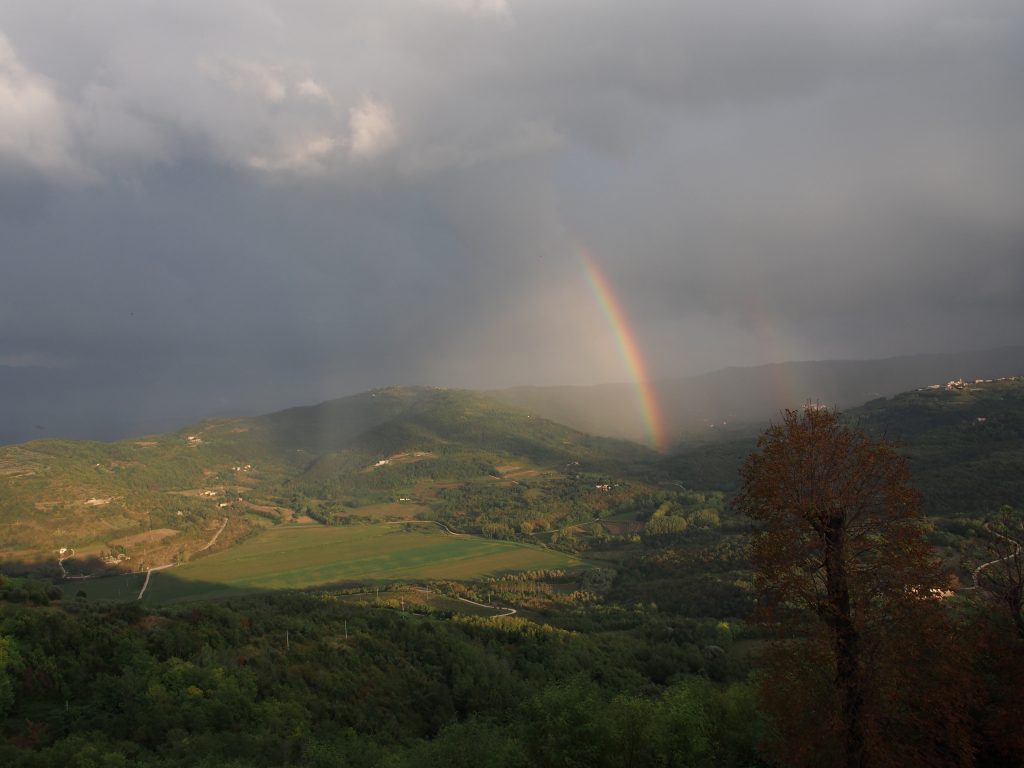 We returned to same point where we first alighted after at most 45 mins of walking since the last bus going downhill was at 7pm. We paid 20kunas for parking at the counter where the staff advised that we could drive up to the Motovun town now as it had much fewer cars now and car parks had became available. We had to head back to Opatija already as night fell. There weren't mobile signal and again I had to follow signs and intuition. It had started to rain and somehow I ended on a small unpaved road because I was following the Garmin which was my backup.
K fell asleep as I navigated our way back to the apartment. Mommy went into the apartment to pack baby K's dinner while I stayed in the car with the snoozing baby. We left for town again, for dinner and this time, parked at shopping mall carpark Slatina mall. We visited restaurant Bella Vista, which was across the road from the mall and for 180kunas, we had Balsamic rice and Cevapi, a meat platter. While waiting for the food to arrive, mommy visited the brightly lighted merchandise stalls nearby that didn't have any customers around. We felt a little cold eating alfresco in this balmy full moon night, made worse by the fact that it was near the sea. After dinner, we took a short stroll around the area before returning to the car park, looking at the coastline dotted with lights from the buildings. It was 20kunas for parking, more expensive than parking at the hotel.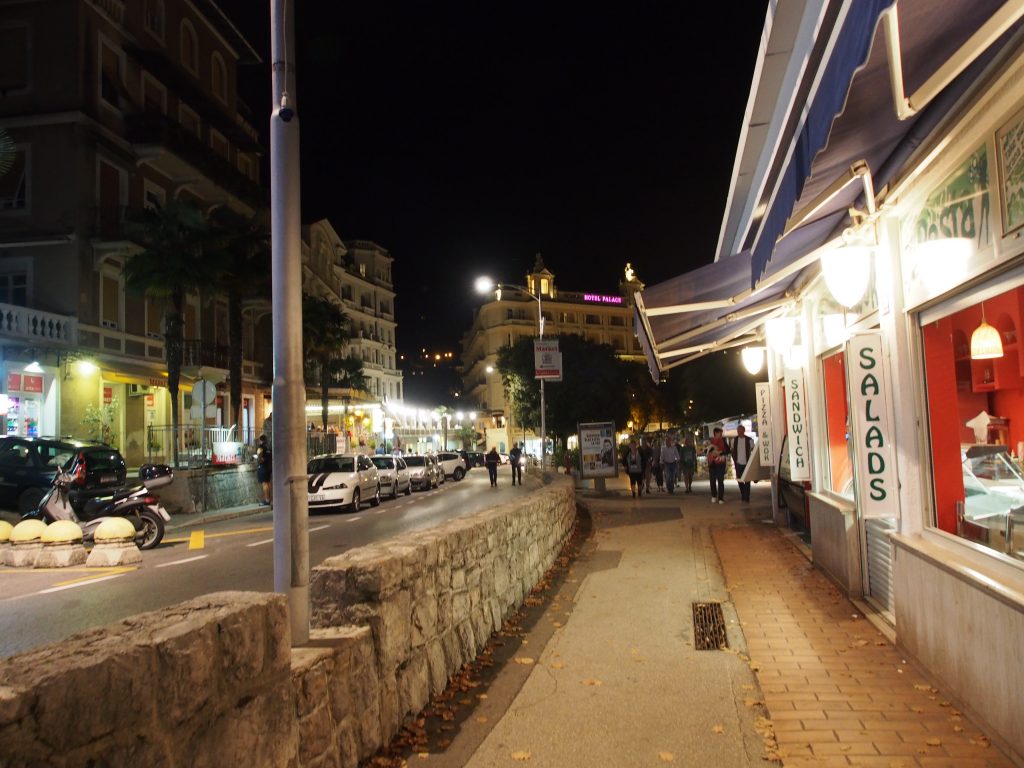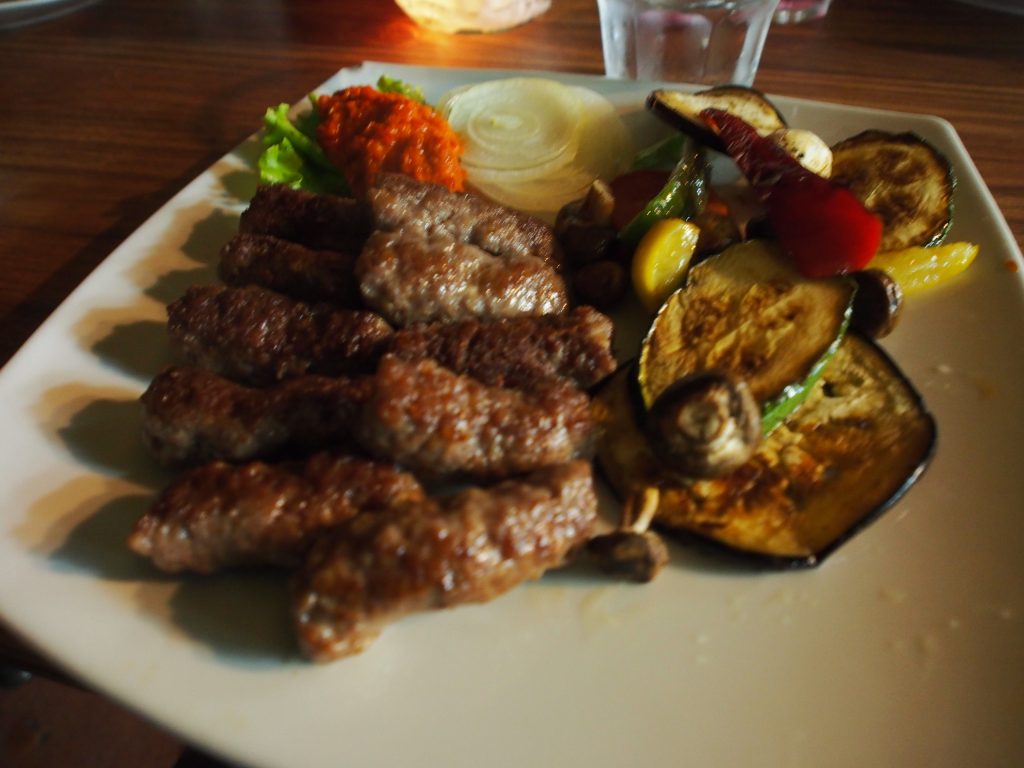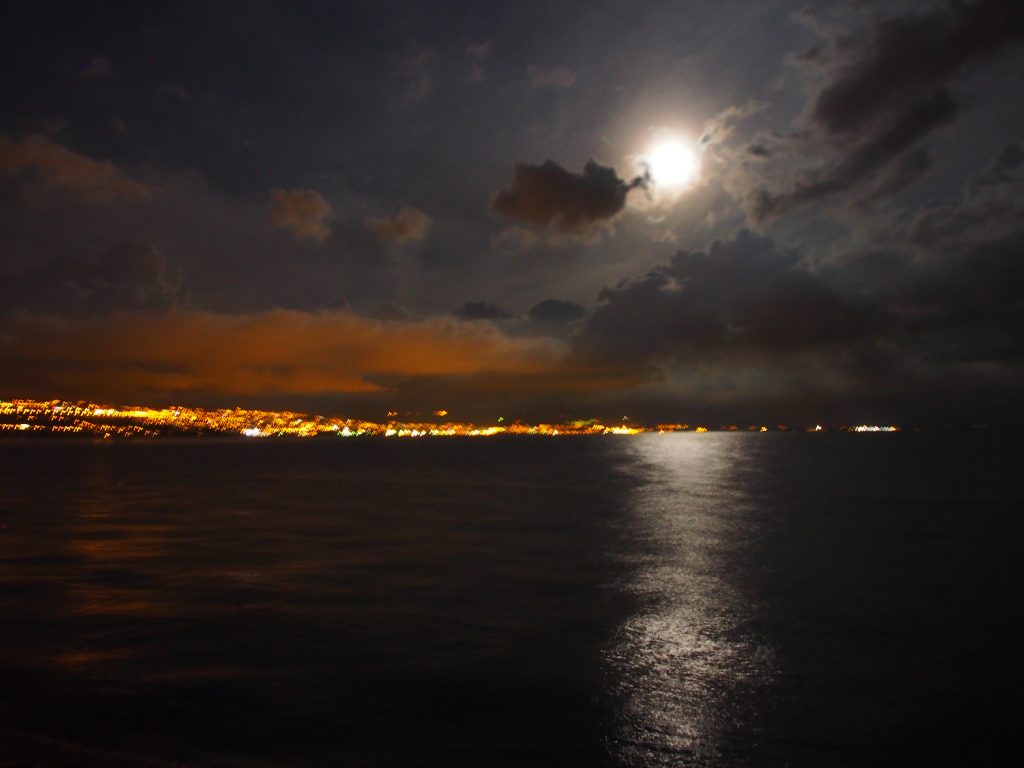 The night was spent washing up and packing for the road trip the next day and it was challenging packing our large luggage in the tiny spaces. Then bedtime.