It was a restless night for K and I knew that K didn't get enough sleep like he was supposed to. Eventually that translated to him waking up at a much later time. He was also throwing some tantrums and ended up being punished for it. We got out of the room only by 10 for breakfast.
It was again a busy morning at the restaurant and we had our breakfast on the outside this time around. It was the 3rd morning and it was getting boring already. But I can live with egg Benedict everyday.
The weather was exceptional today, no signs of clouds at all! However we didn't plan anything so we ended up visiting the kids club first.
There were some activities planned for Thailand's mother's day but K outright rejected the staff when she offered him to create his own DIY aquarium. He went on to explore the 3 spacious rooms and the toys within. There were some kids there but they weren't interacting much, 2 of them were on the PC and another one playing with one of the toys.
I thought I like the spaciousness of the area, one of the biggest that I had seen but there just weren't enough toys. However K could spend more than an hour playing in the kids club was just baffling to me; he even didn't want to leave initially.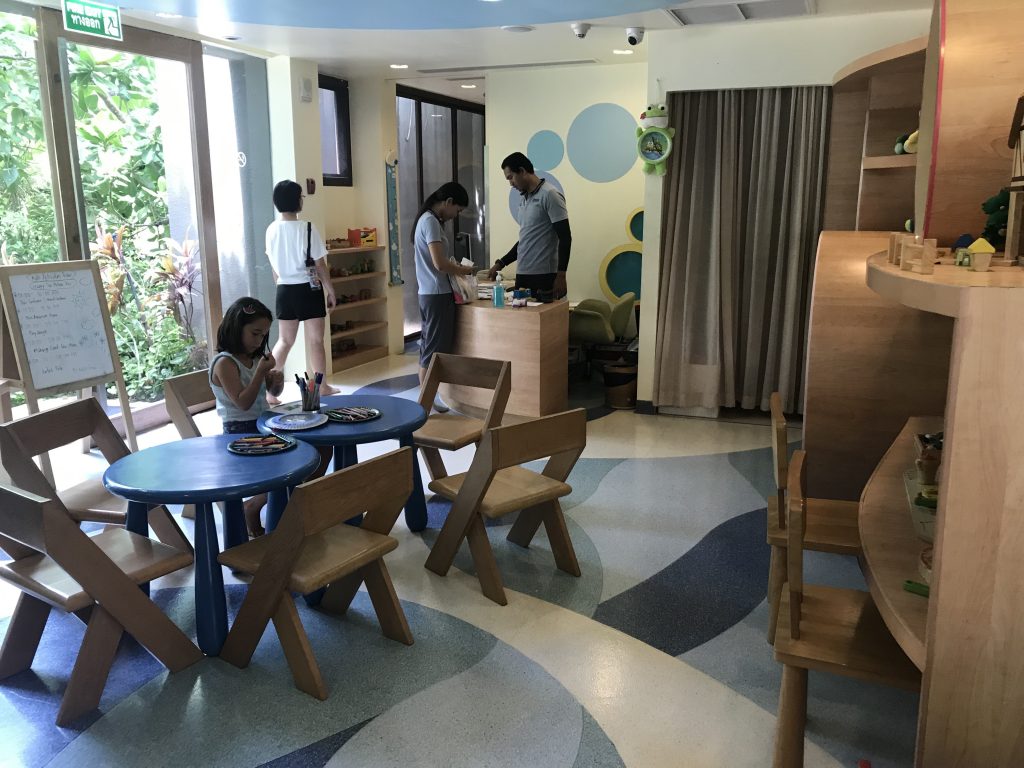 We returned to the room to prepare to get to the Splash Jungle waterpark as K agreed to  pay it a visit. Once out, we got a Grabcar which cost about 440baht there. The driver brought us through a shortcut and in 15mins time, we arrived at the waterpark.
Thought I could get tickets on Klook but it wasn't available for the same day booking, and missed the chance to save on a few dollars. However, we only need to pay for 2 adults for a total of 2900baht, as K who wasn't 5 yet, got to enter for free.
We weren't allow to bring any food and my packet of chips was taken away into temporary custody, in exchange for a number card to claim back later. At the entrance, we were given one wrist tag that was used for storing digital money as they didn't allow cash transaction within the park itself. I topped up 1000baht into it and we entered the park.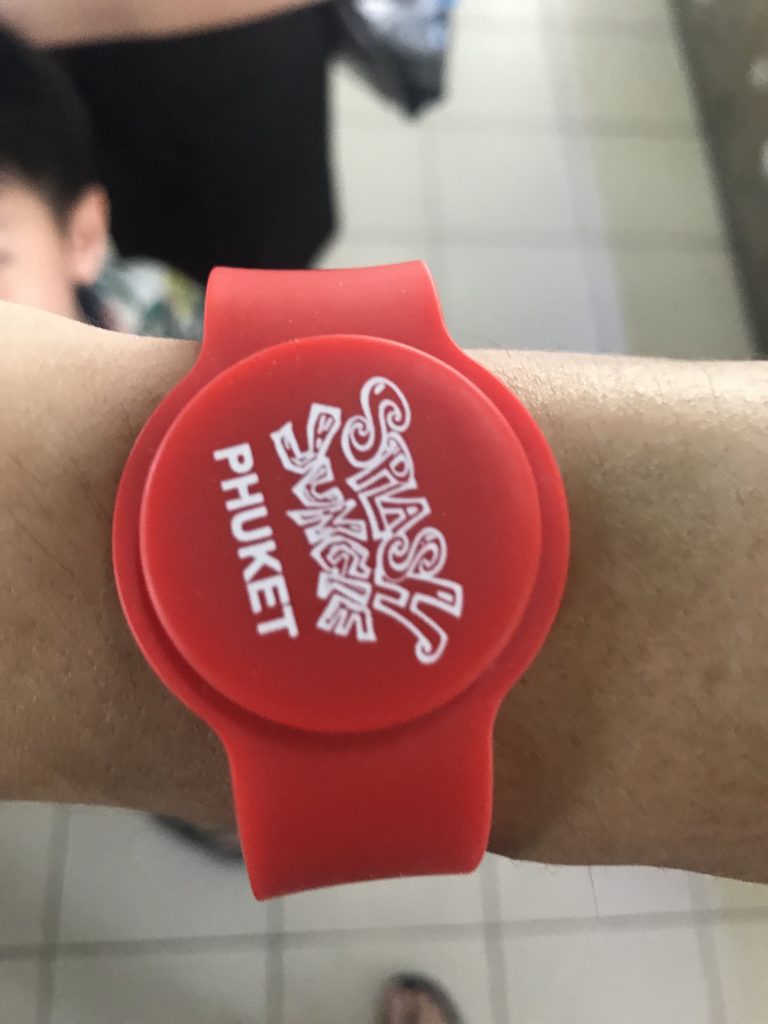 Our first stop was the Jungledeli where we had our lunch. There were ongoing pop up stalls that sold cheaper food than the restaurant itself due to the Thailand Mother's Day promotion and so we got some prawns and chicken on skewers and a bowl of fried rice from these stores while we ordered K spaghetti. All these amounted to less than 500baht in total.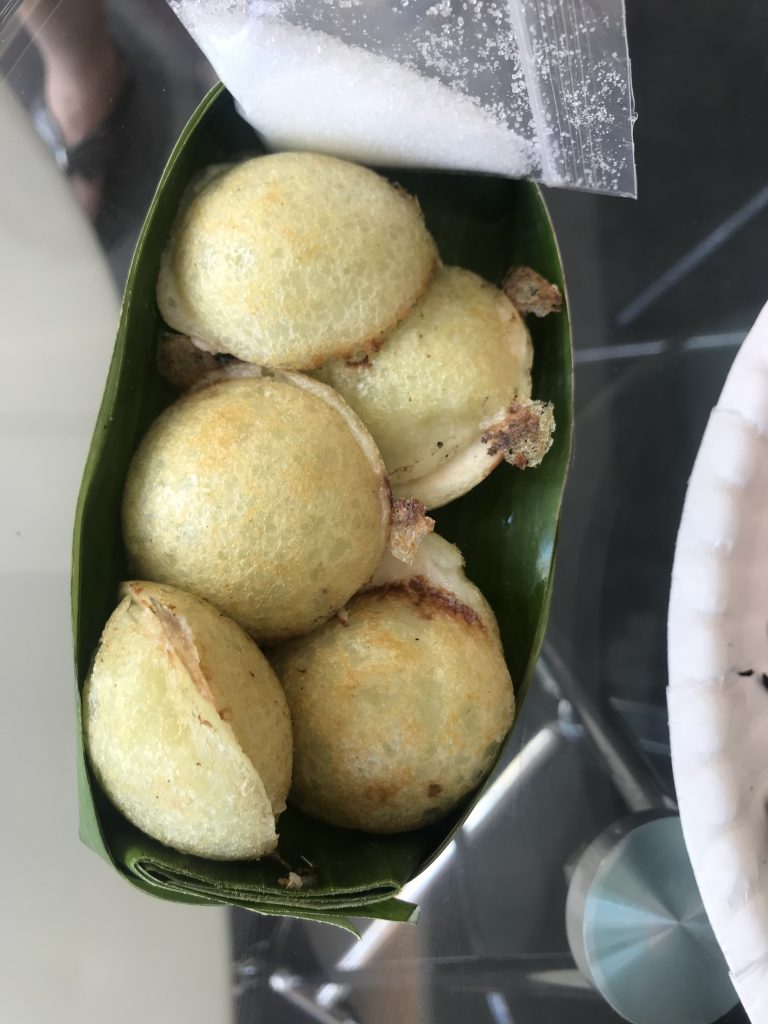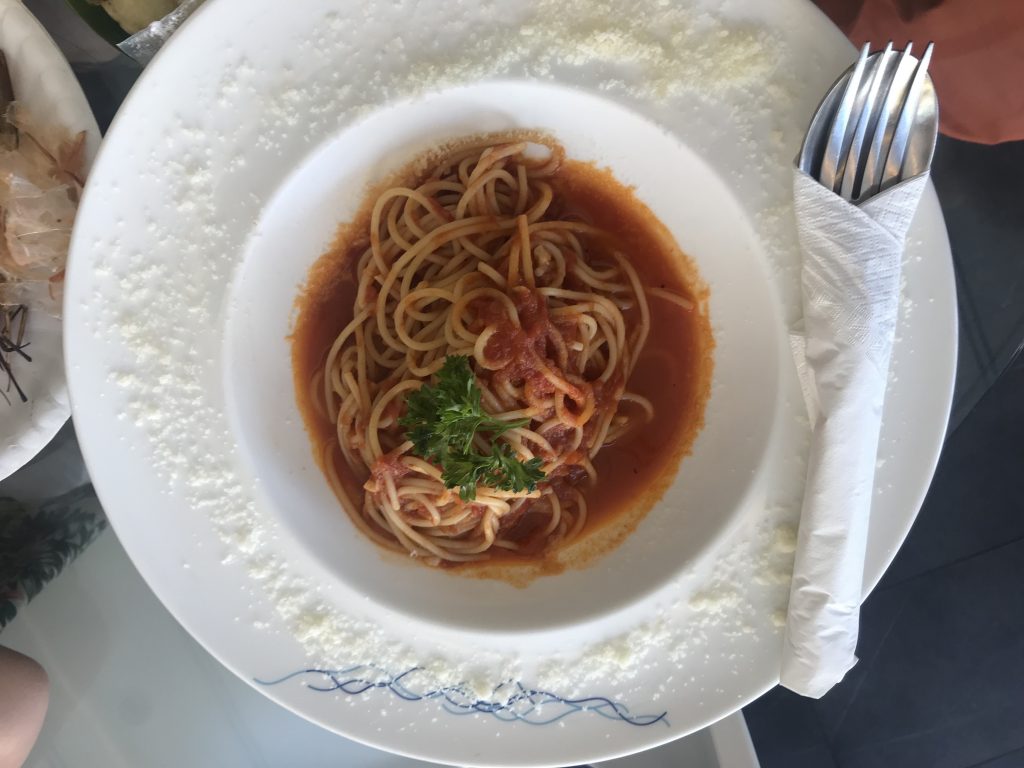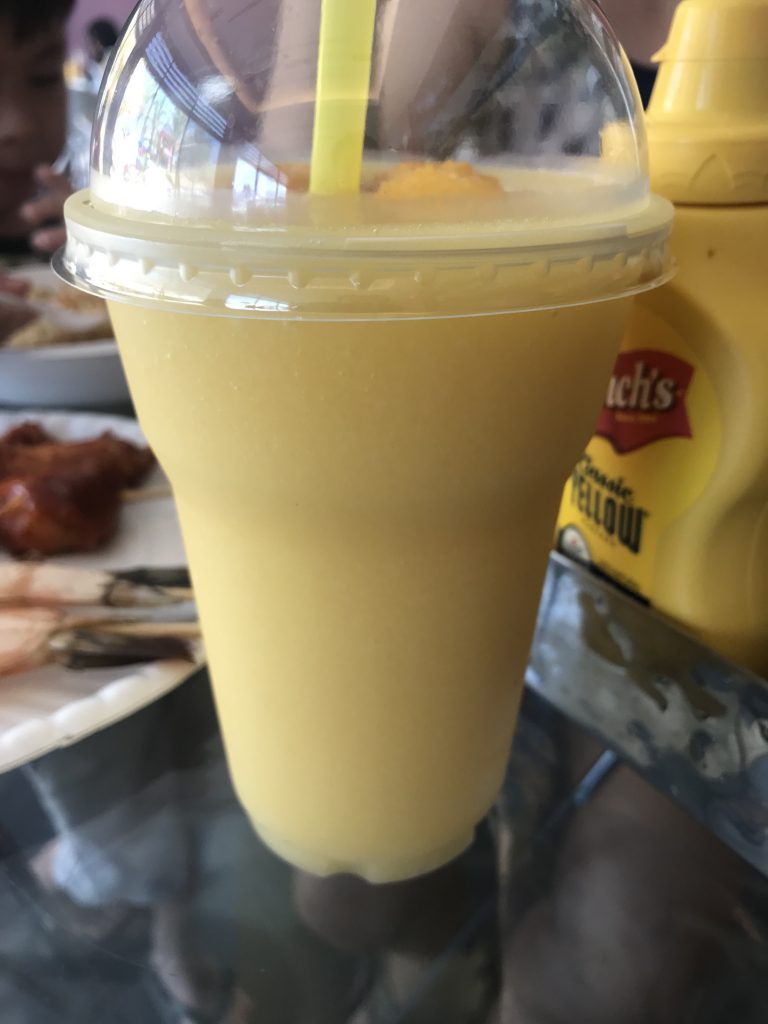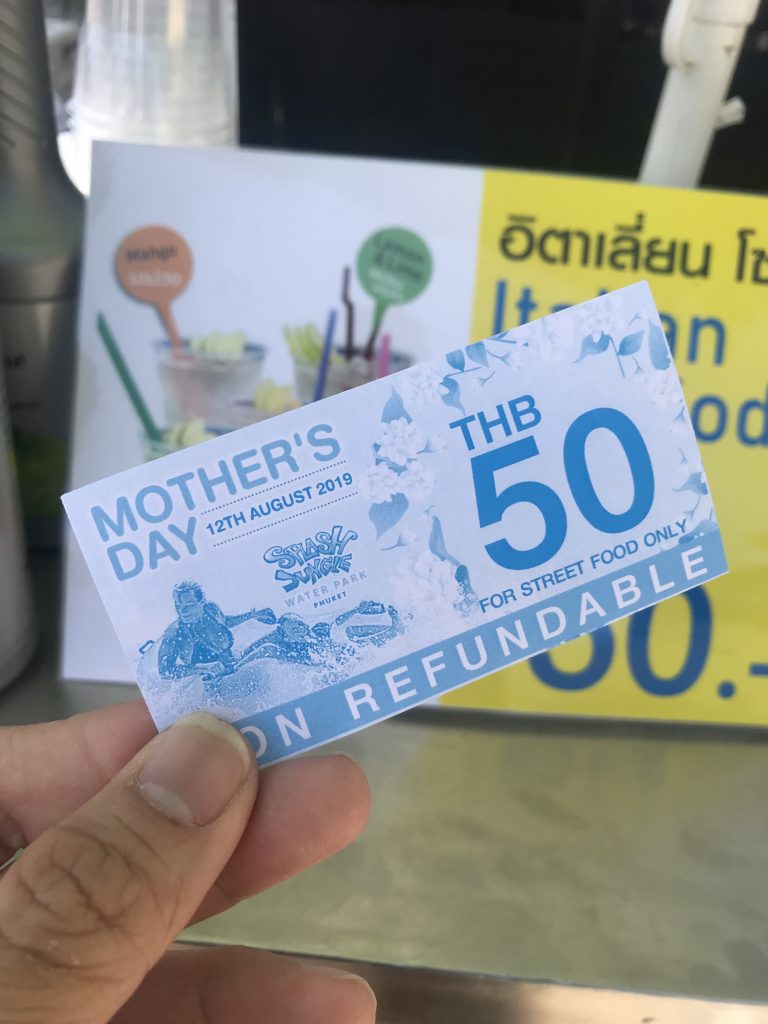 After lunch, we headed to changing room to change into our swimwear. At the lockers room, I couldn't find a locker with a key and only found out that the lockers had to be rent for a fee of 150baht on the outside. Since mommy was not going into the waters, she would take care of the stuff.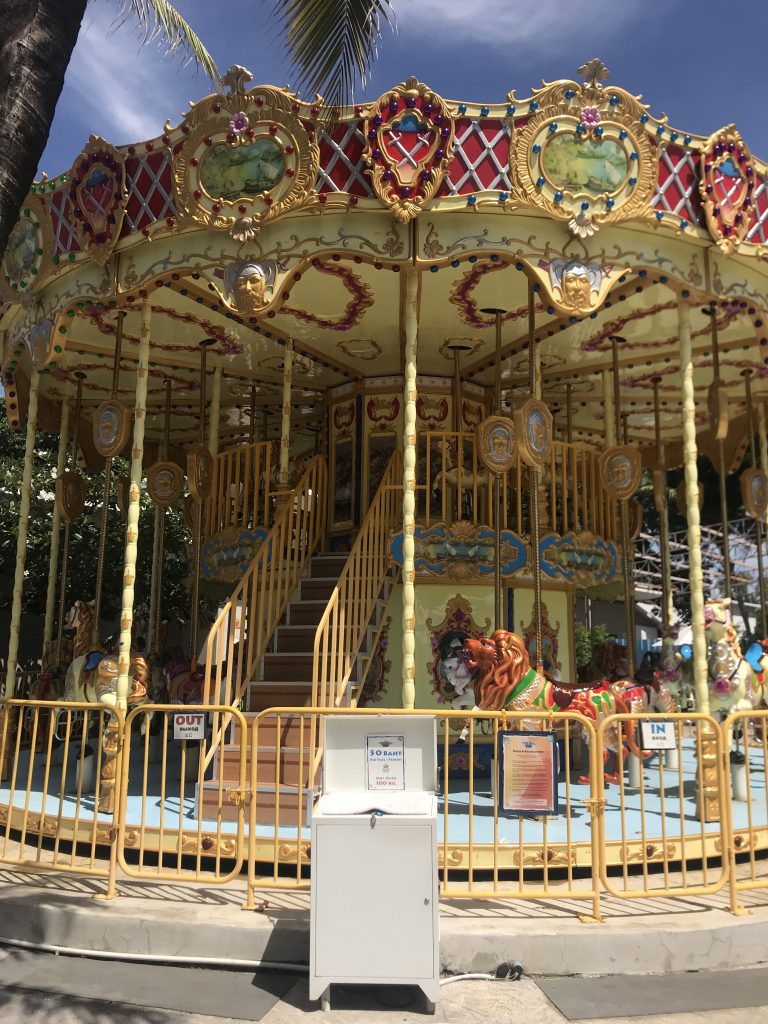 We managed to find a sun bed not taken and left the cheap stuff there before heading to the water play. Mommy headed to the massage area to get some massage at the same time.
There was quite a good section of areas for K even though I thought more information can be shared ahead of time, such as height restrictions. These info was only available on site. We were disappointed to find that the slides tower require a minimum height of 122cm. The wave pool was nothing like the one in Desaru and frankly disappointing as there weren't much of a wave to speak of. There were a couple of children play area, a kids section where the waters were warm, an area where water jacuzzi was available and a lazy river which we tried all. Fortunately K was easily satisfied just playing over at the kids pool area.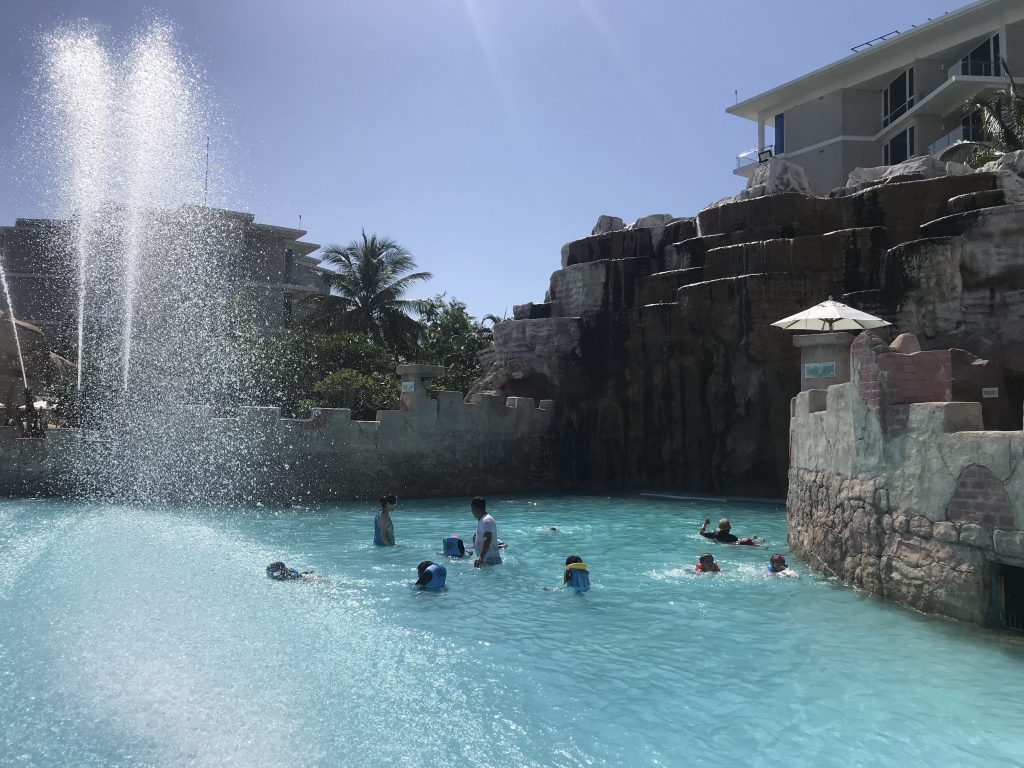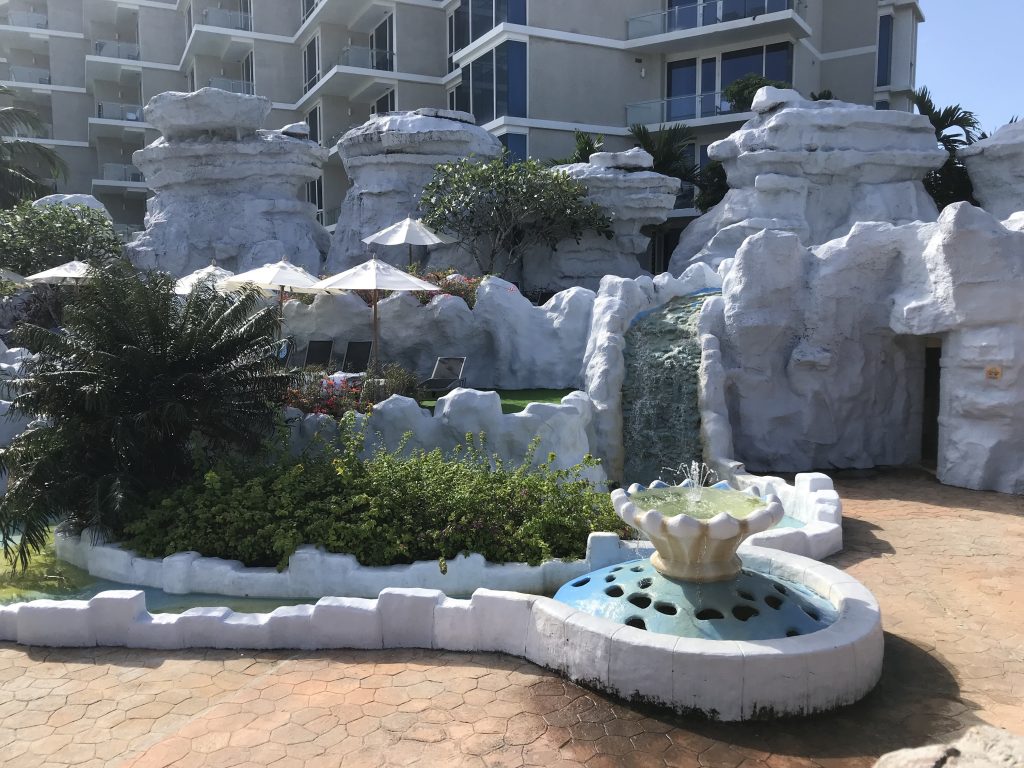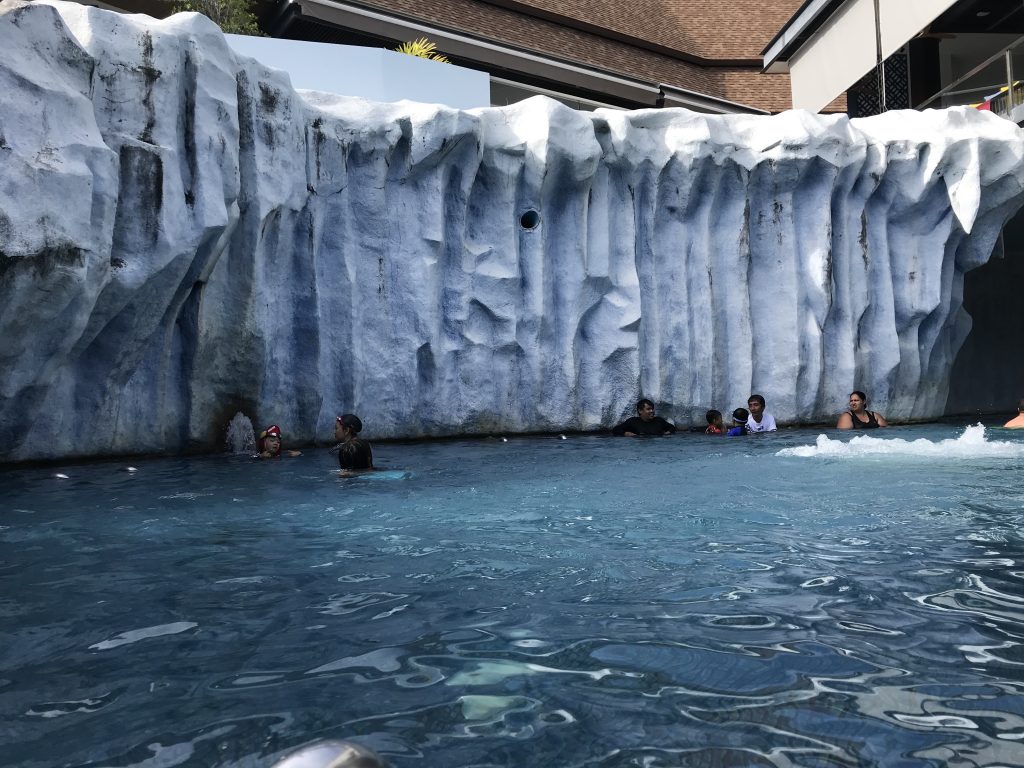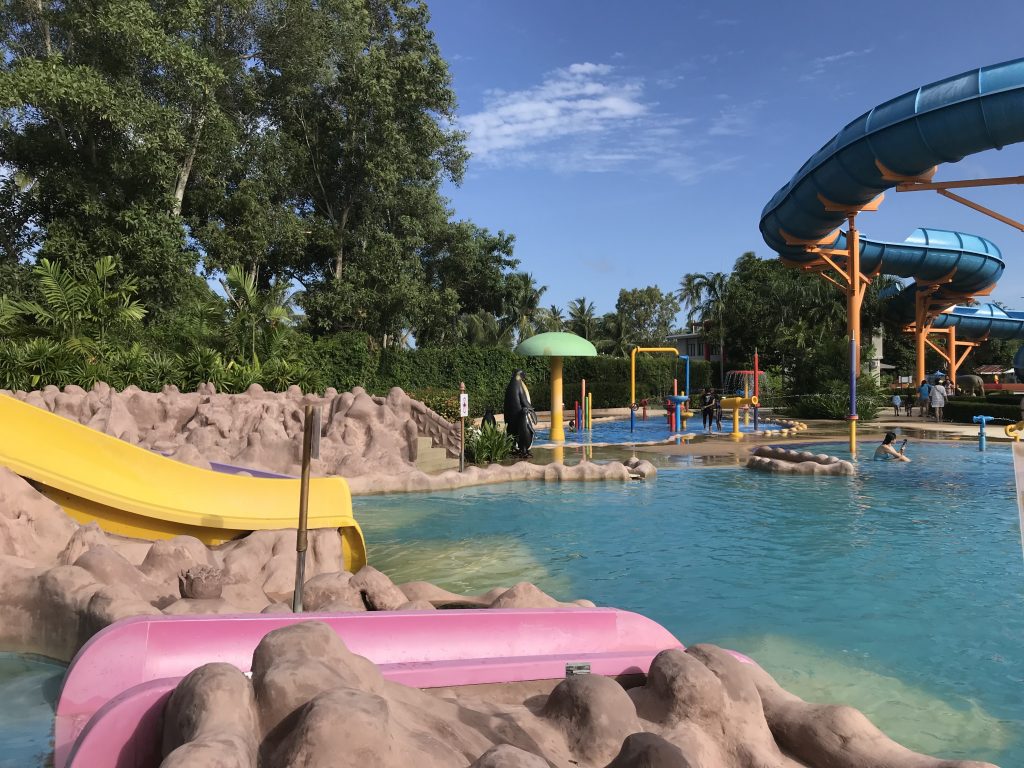 We stayed for almost 3hrs before convincing K to leave. Got ourselves changed and went through the store to exit. I have utilized the amount within the digital payment and had to come out with 50baht cash in addition to pay for the icecream. K wanted to get the rubber chicken toy but I disapproved it.
We got the same driver to pick us up (by dialling his number on his name card) for a cheaper deal of 400baht and he sent us to the Turtle village near to our hotel. We explored the area to find some restaurants there but thought we would visit Mai Khao Plaza instead. While walking there, we saw the elephants at a compound (from Mai Khao Elephant home) where there were many visitors also trying to interact with the 2 elephants there. We left when K wanted to use the toilet.
Eventually we ended up at the Living Room restaurant for dinner, where we got ourselves pineapple baked rice, Tom Yum Goong to share and Beef noodles for K. There was mango sticky rice that we bought for desert. The food was not too bad and I liked the Thai Iced tea with coconut milk!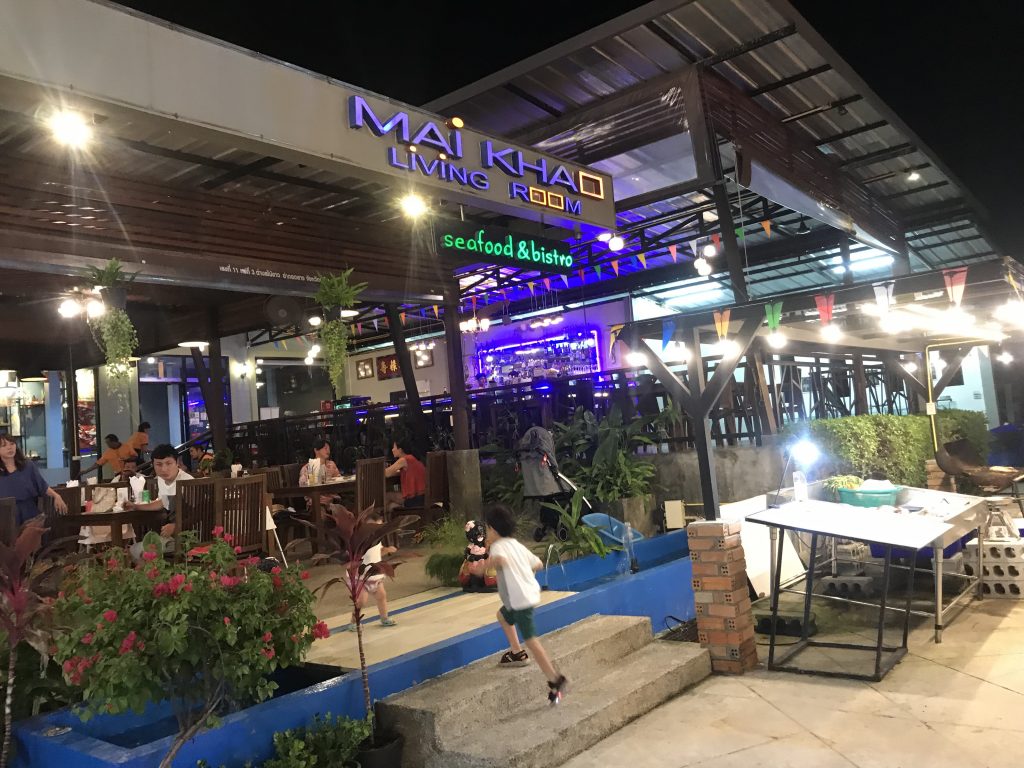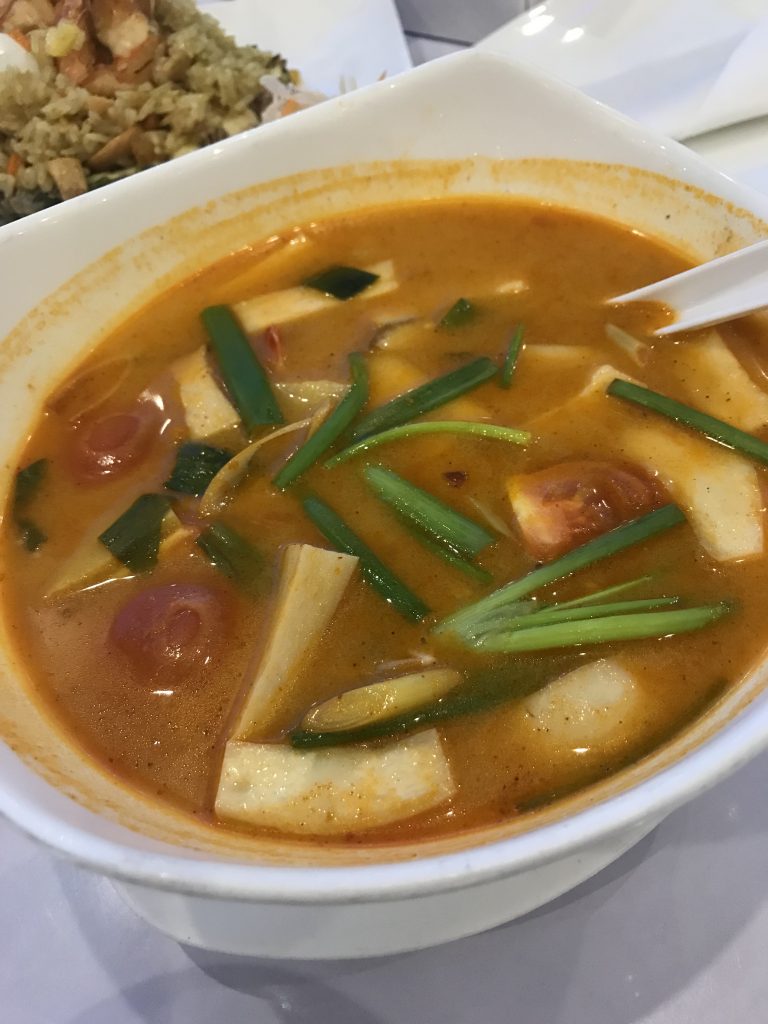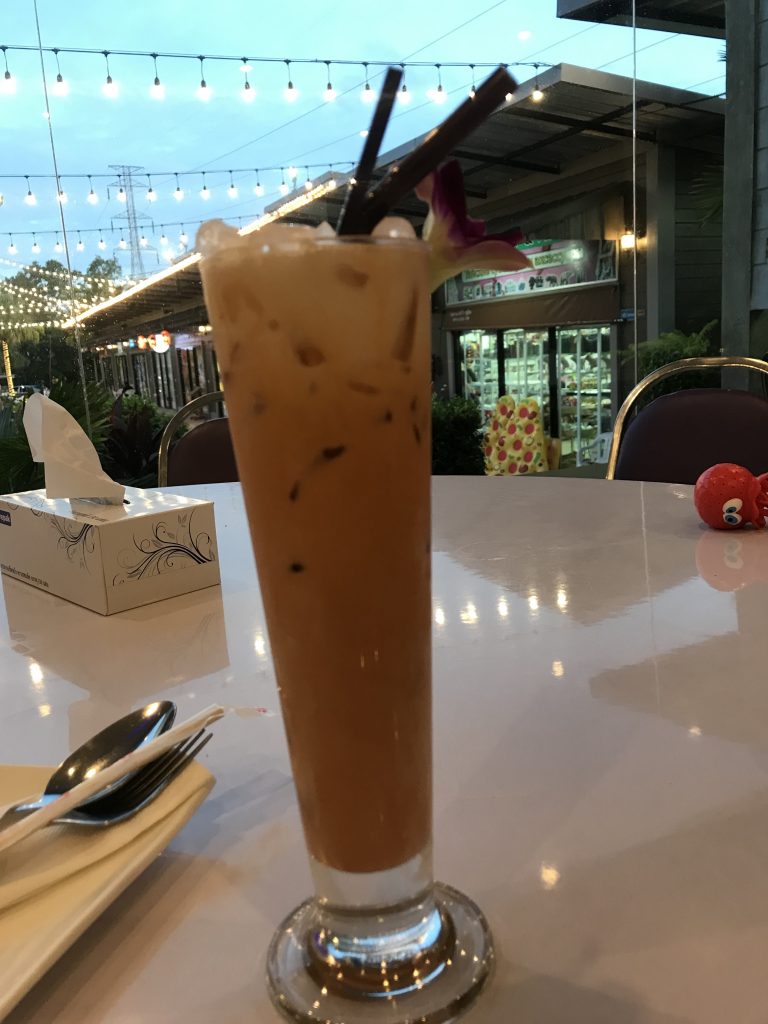 Spent some time at the fountain playing with the plastic balls there and also at a small kids playground while waiting for the resort shuttle bus return. Boarded the tuktuk pickup with a couple of other guests and returned to the hotel just before 9pm.
We had our bath in the tub and the usual night preparations and soon K was fast asleep as expected since the exhaustion from the day spent at the waterpark was sure to knock him out. I managed to gather some of the day's thoughts onto the trusty note on the phone with a struggling battery before getting my rest for the night.