Memory refreshing in progress… article not complete! Only photos for now…
I had been joining travel related contests in a bid to win free escapes but hadn't been successful. The big break came about in December 2011 when I received an email from a representative from Lufthansa for winning a trip through a joint contest for Lufthansa and Erdinger. It was a 3D2N trip to Munich which included the flights tickets and accommodation at Erdinger hotel, a dinner at Erdinger restaurant and a tour of the beer factory. It was a nice surprise but due to the short 3 days notice from the email to the date of flight, I managed to grab a friend (as my wife couldn't make the trip) and we were off!
It was my first time on Lufthansa and it was a pretty comfortable midnight flight to Munich, with a nice big screen for watching movies and if not, asleep most of the way.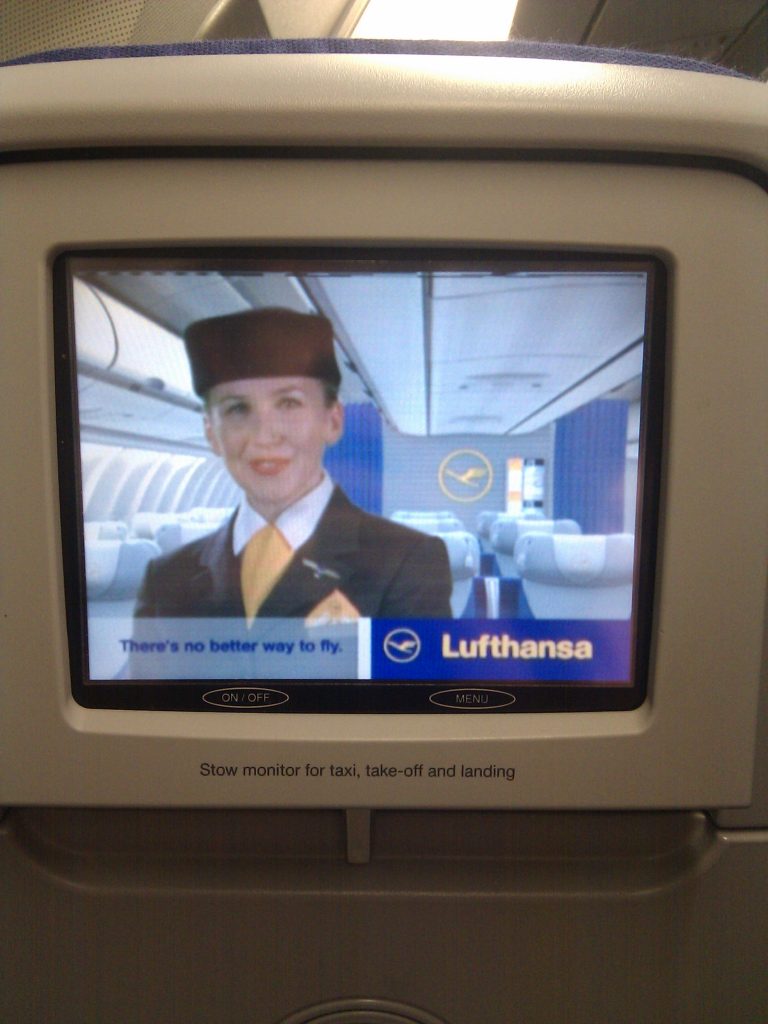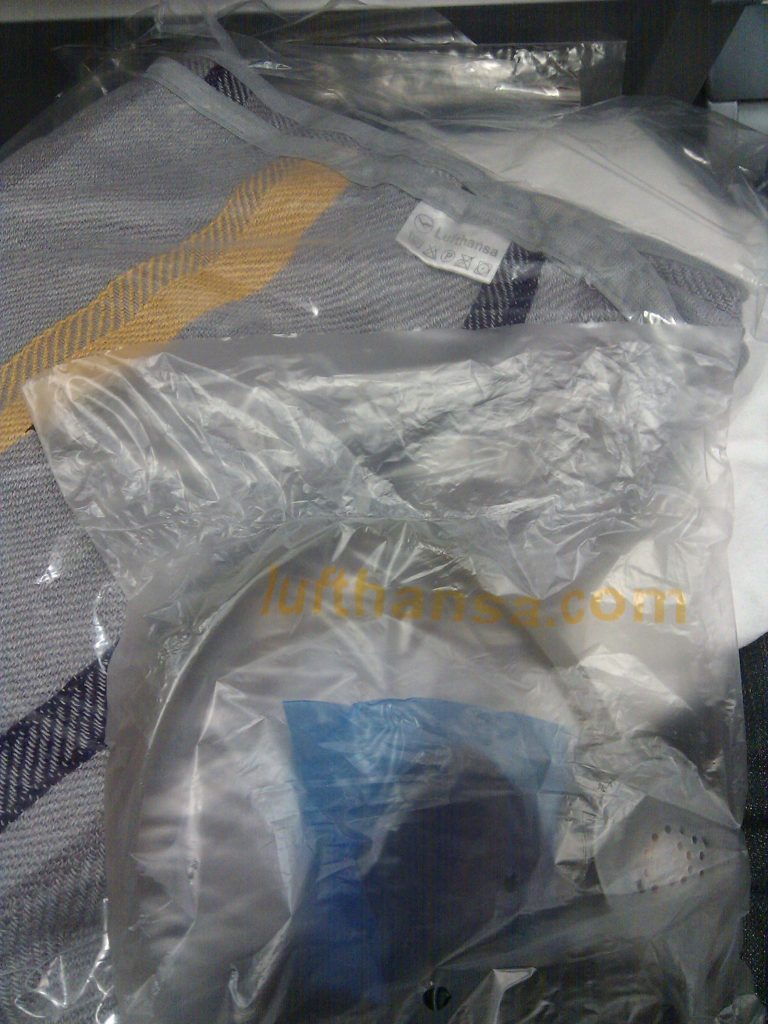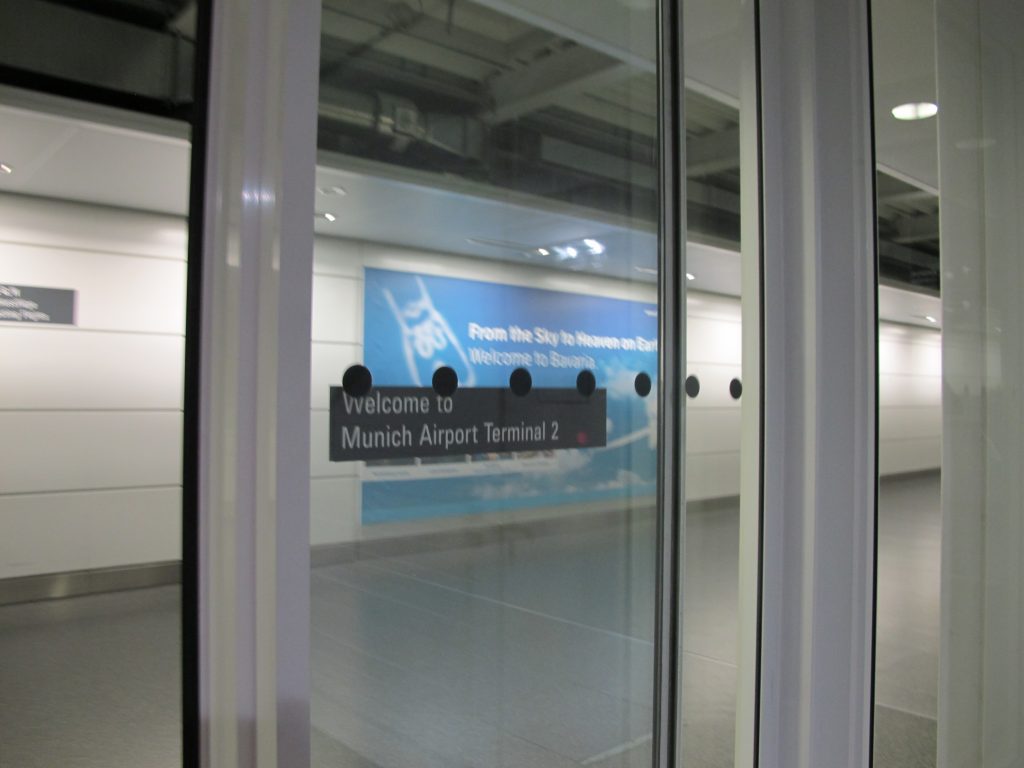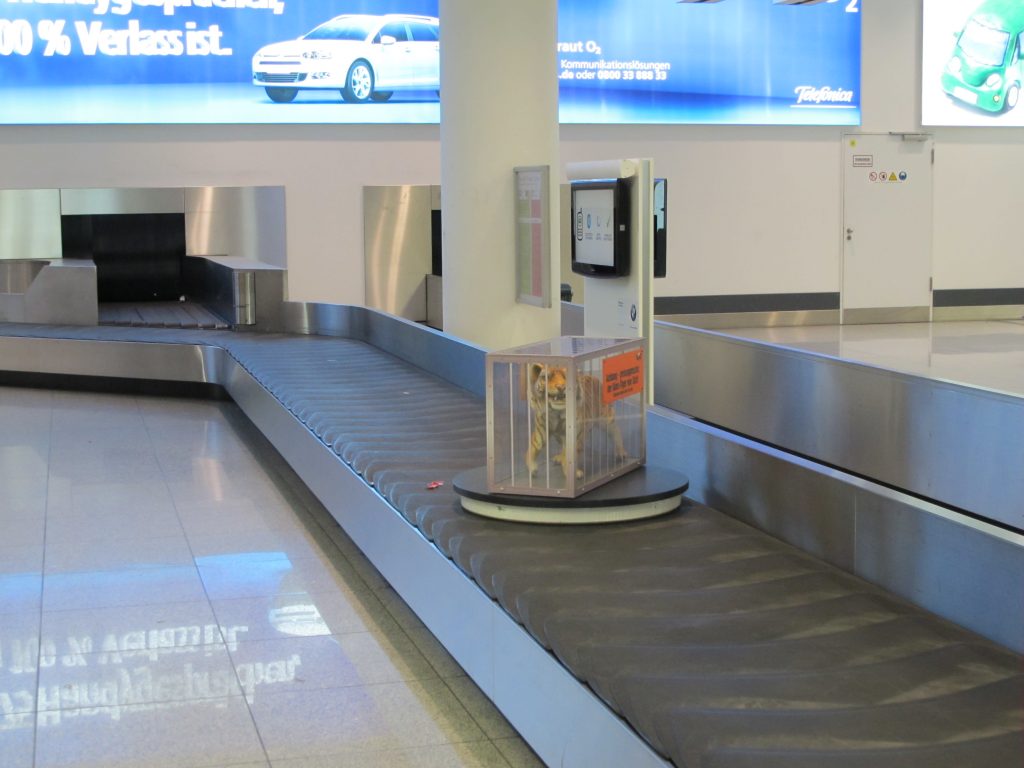 After picking up our luggage, we met the Erdinger representative who drove us from the airport to the Erdinger hotel in the pretty little town of Erding. It was a nice cosy hotel within a historical building and we enjoyed the buffet breakfast spread after checking in.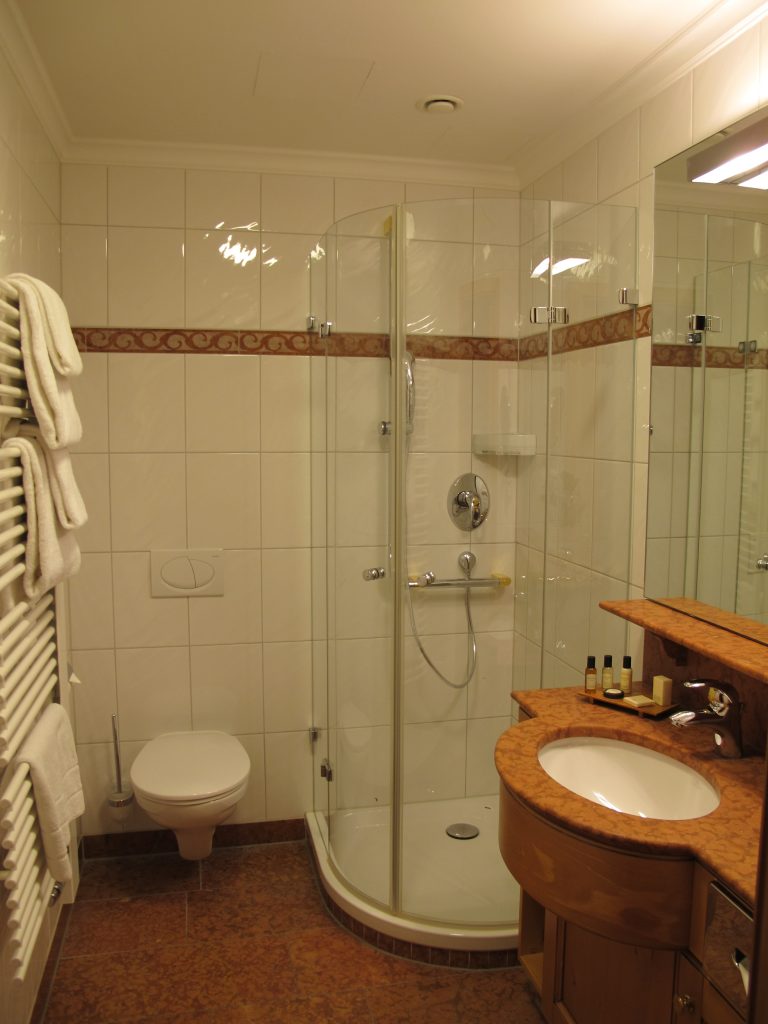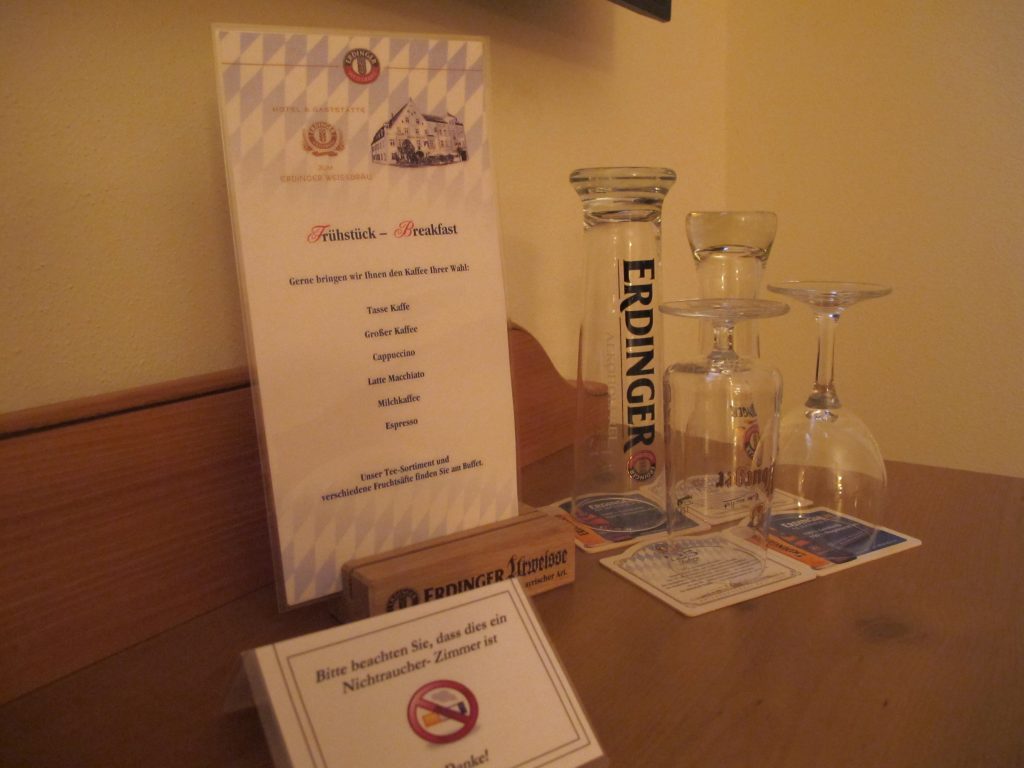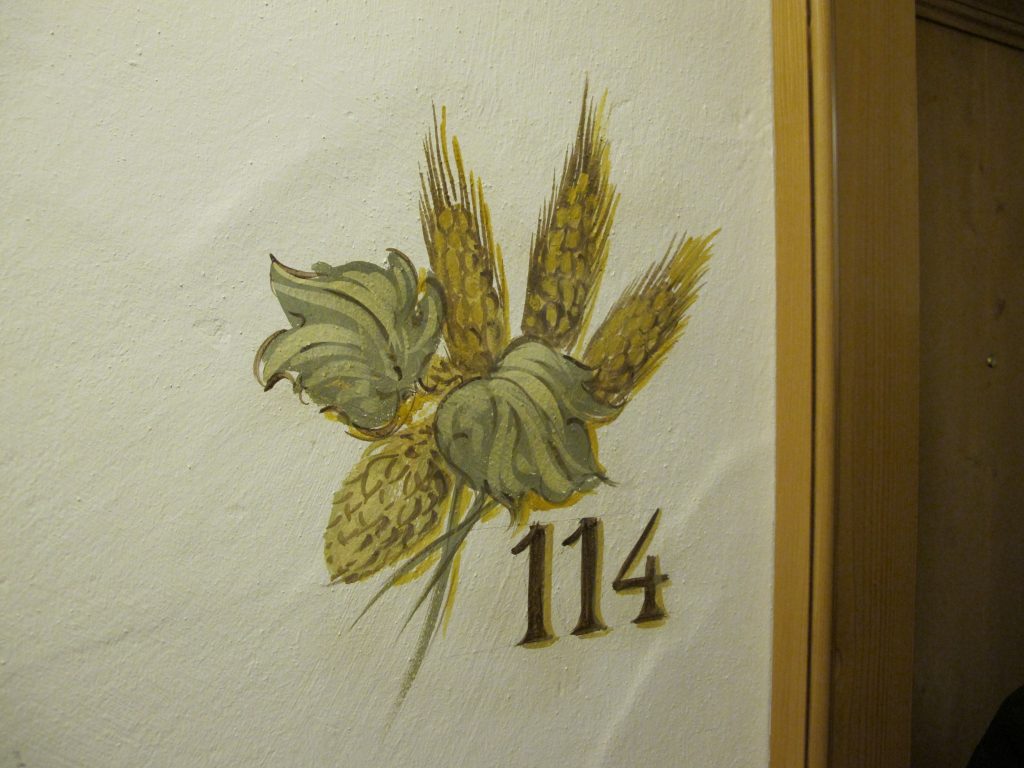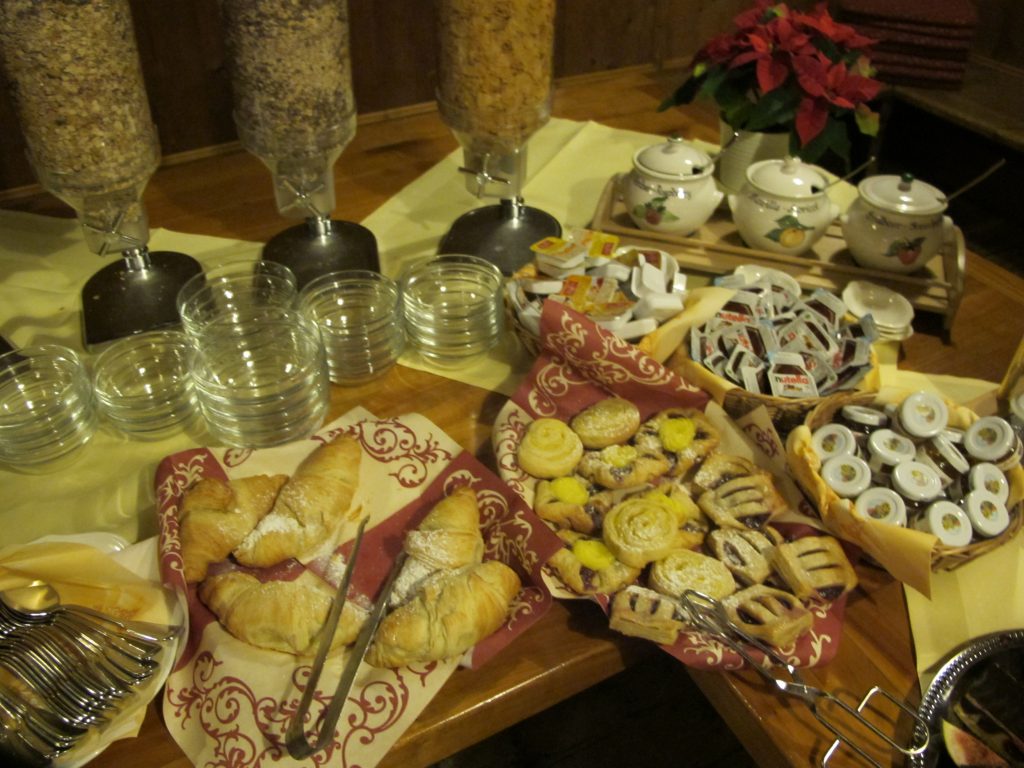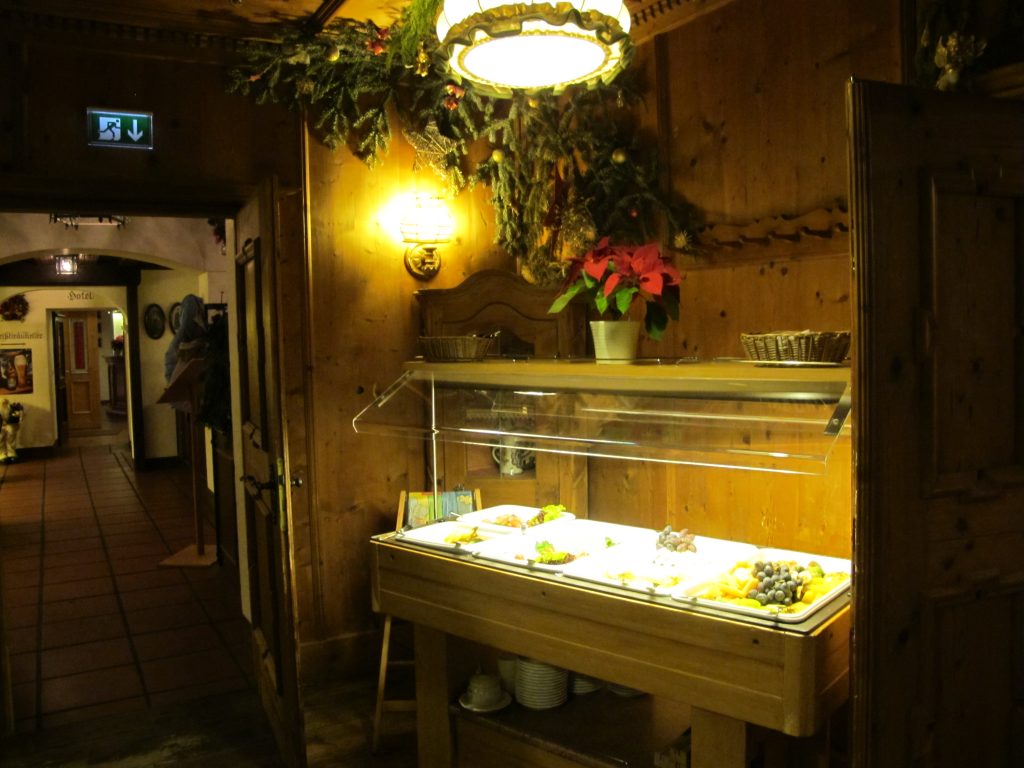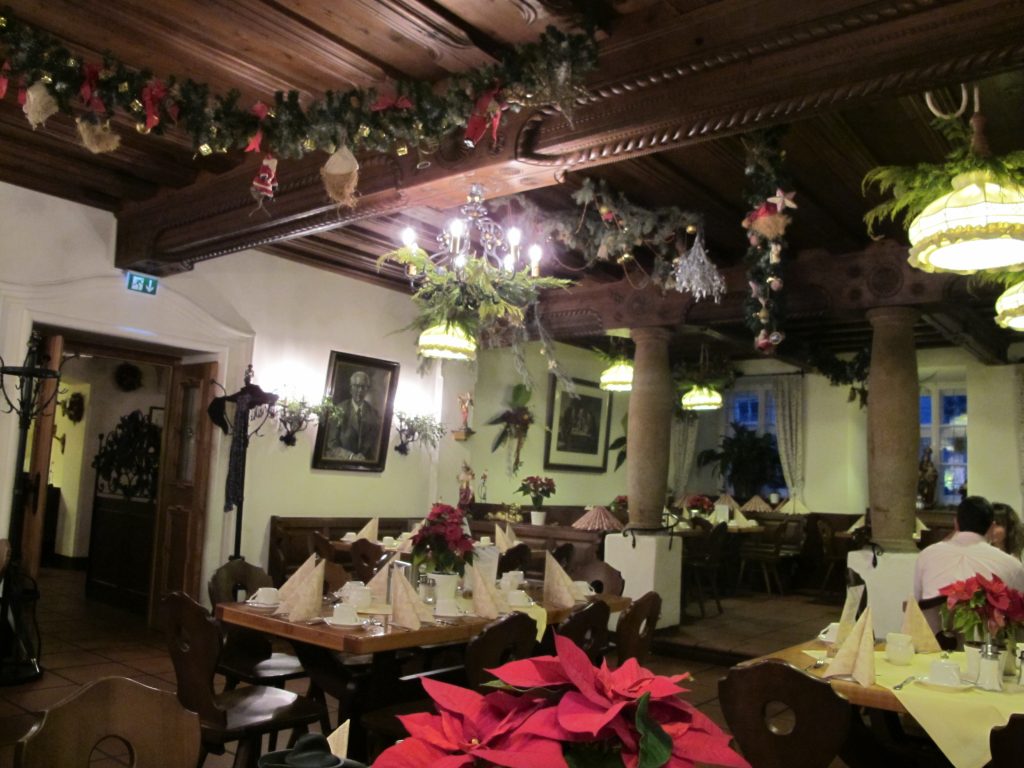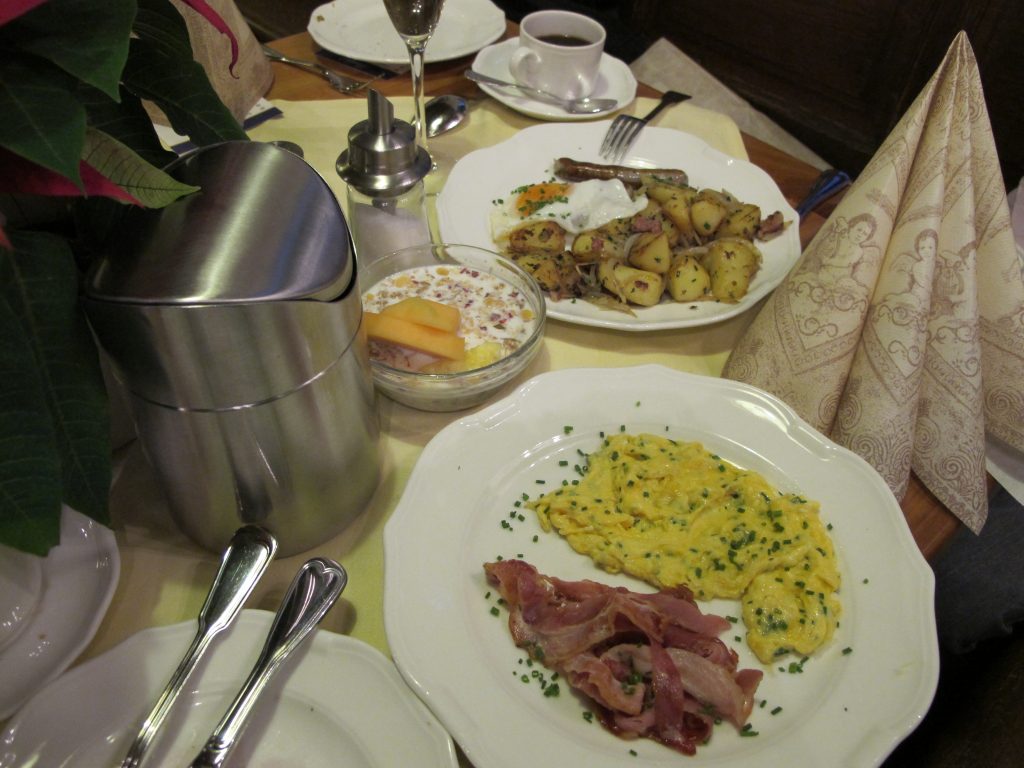 No time to waste, we took the decision to visit Neuschwanstein castle since it was just an hour and a half from Munich. Some 5 minutes walk and we found ourselves at Erding station, with the train taking us to the Munich main train station, a 40mins ride.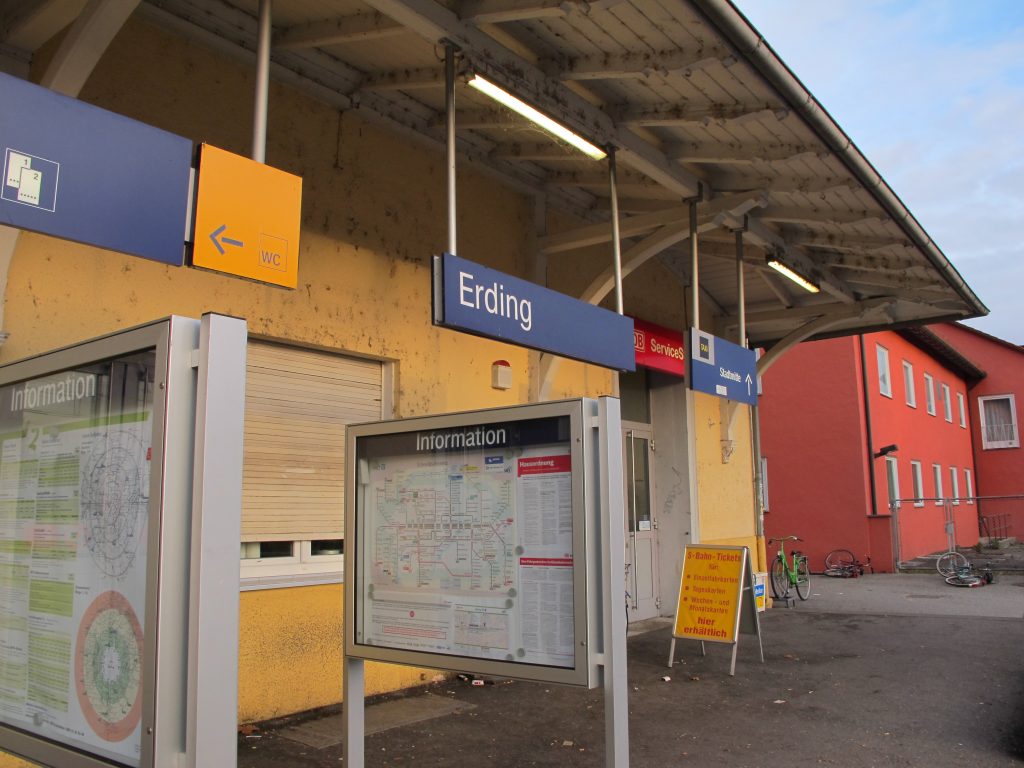 To get to Neuschwanstein Castle, we rented ourselves a car, from Avis, amongst one of the many big car names in car rental. Soon we found ourselves cruising on the Autobahn, with some snow fall, a first experience for me. It wasn't highway throughout as we broke off into one of the smaller roads (following the GPS) as we got closer to the castle. Views of small towns backed with snow capped mountains welcomed us. We had to stop to take in the view and exchange seats.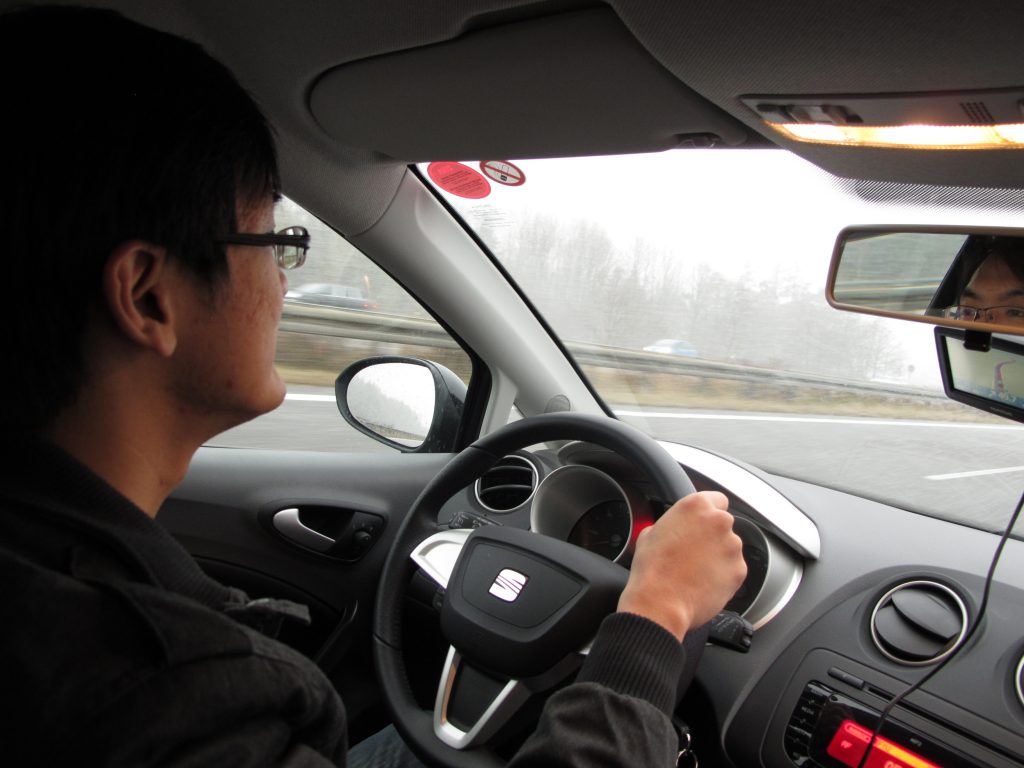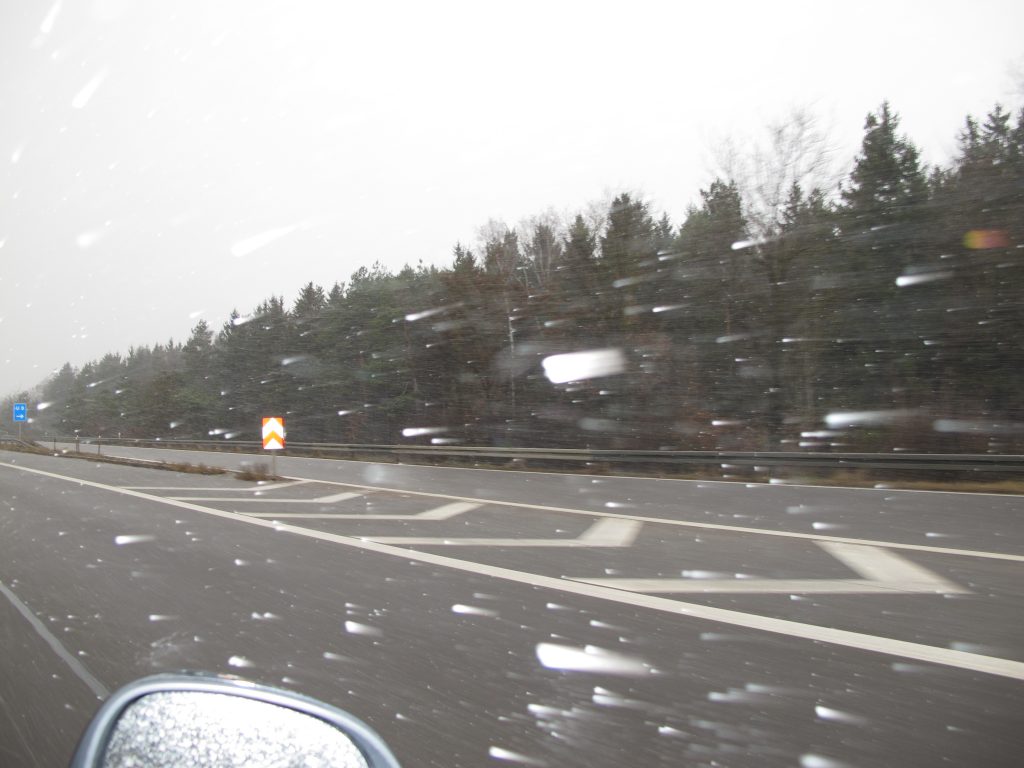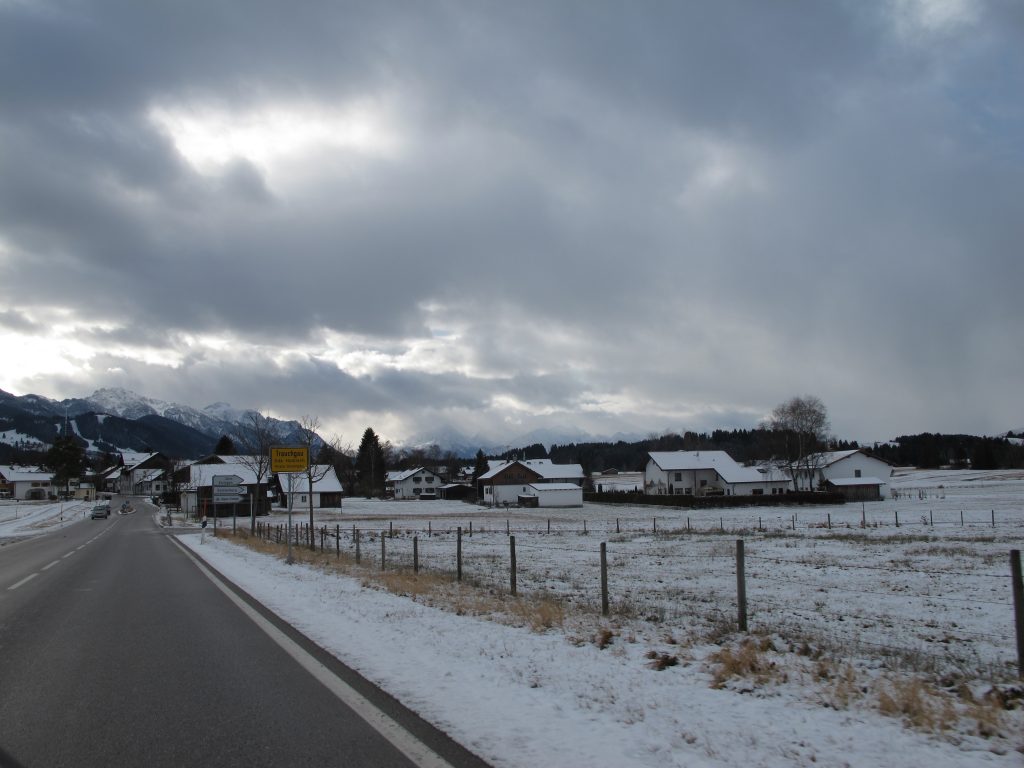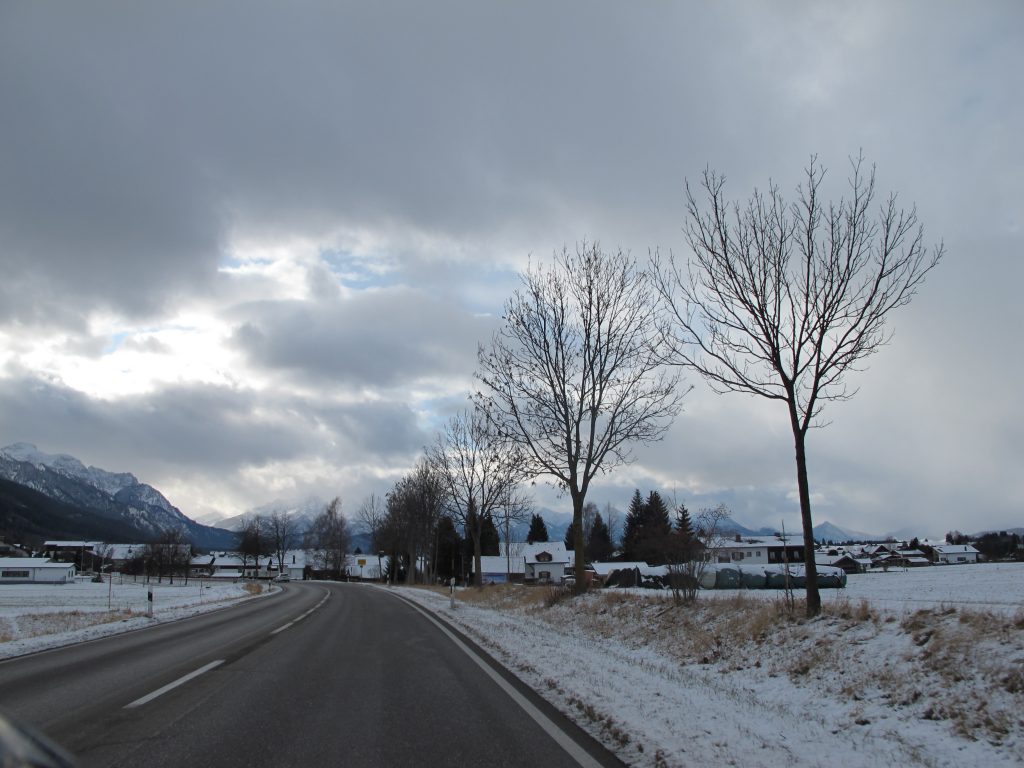 Soon we could see the signs for free car park where we left the car and proceeded to purchase tickets for the visit. There were quite a number of visitors though not insanely many, managed to get tickets on a certain scheduled tour, as there weren't free and easy walk within the castle.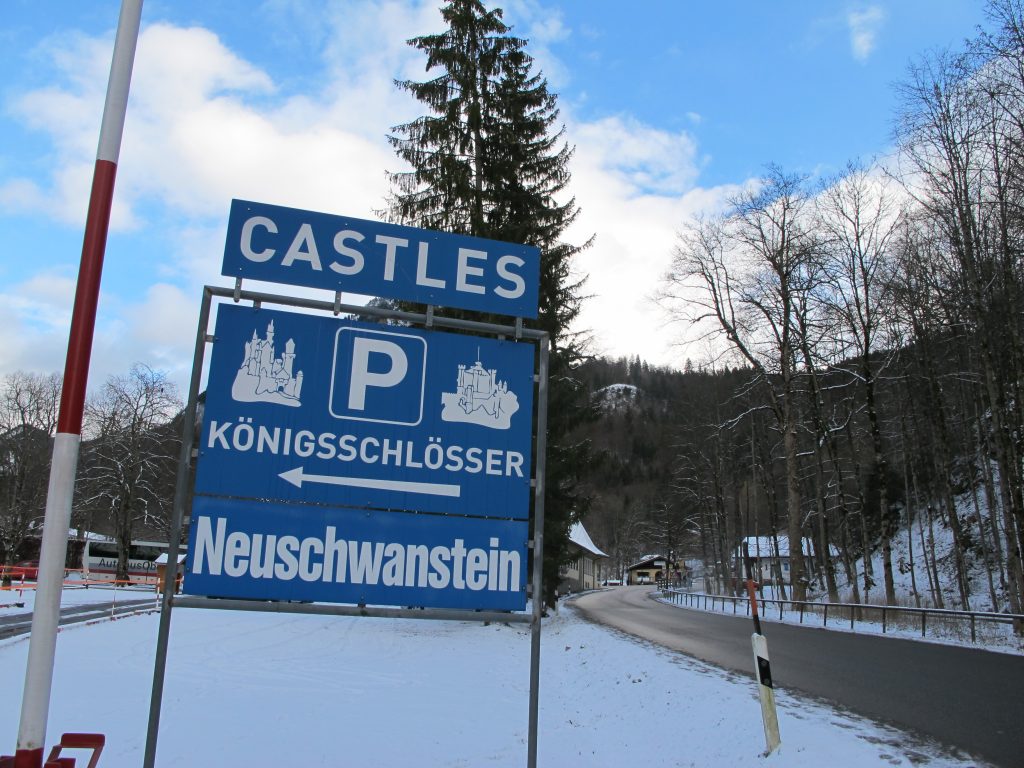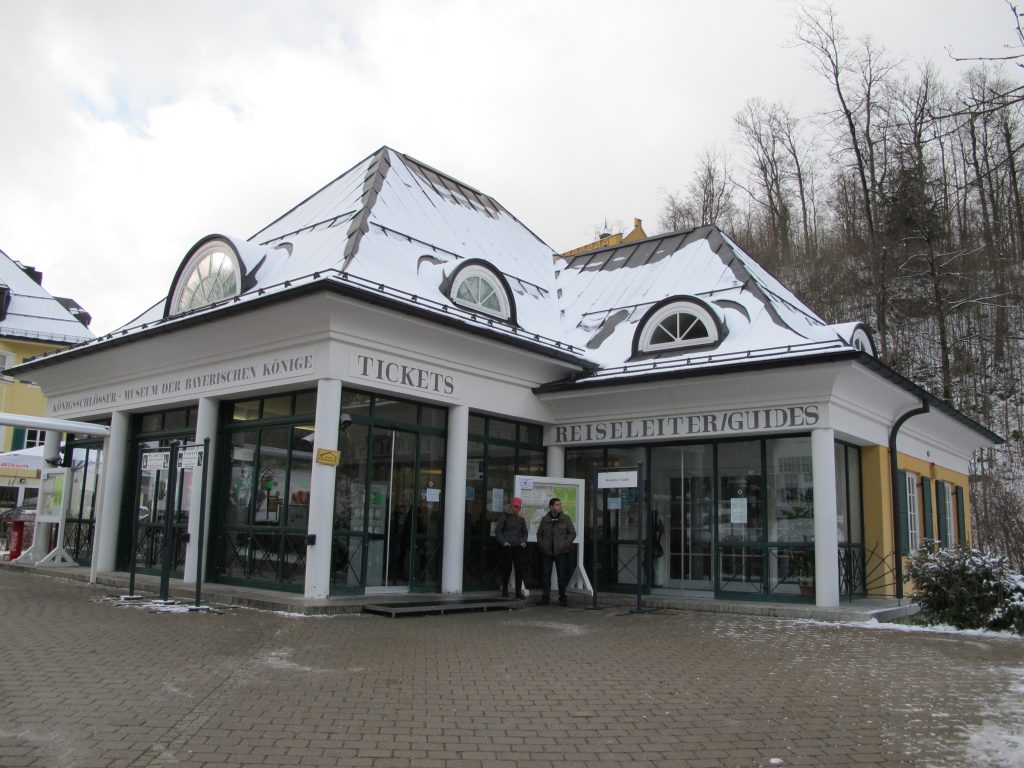 There was some time to go so we took a slow walk through the path lined with snow towards the entrance. We got ourselves some icecream to eat along the way which ended as lunch as there weren't anything else affordable to eat near the entrance.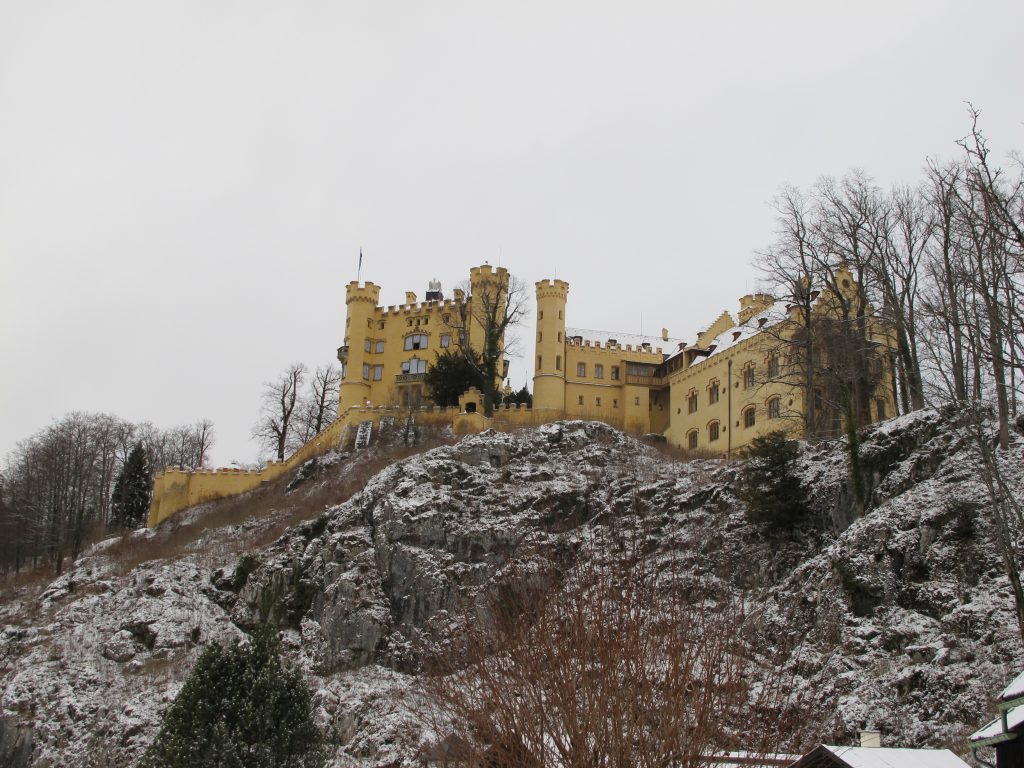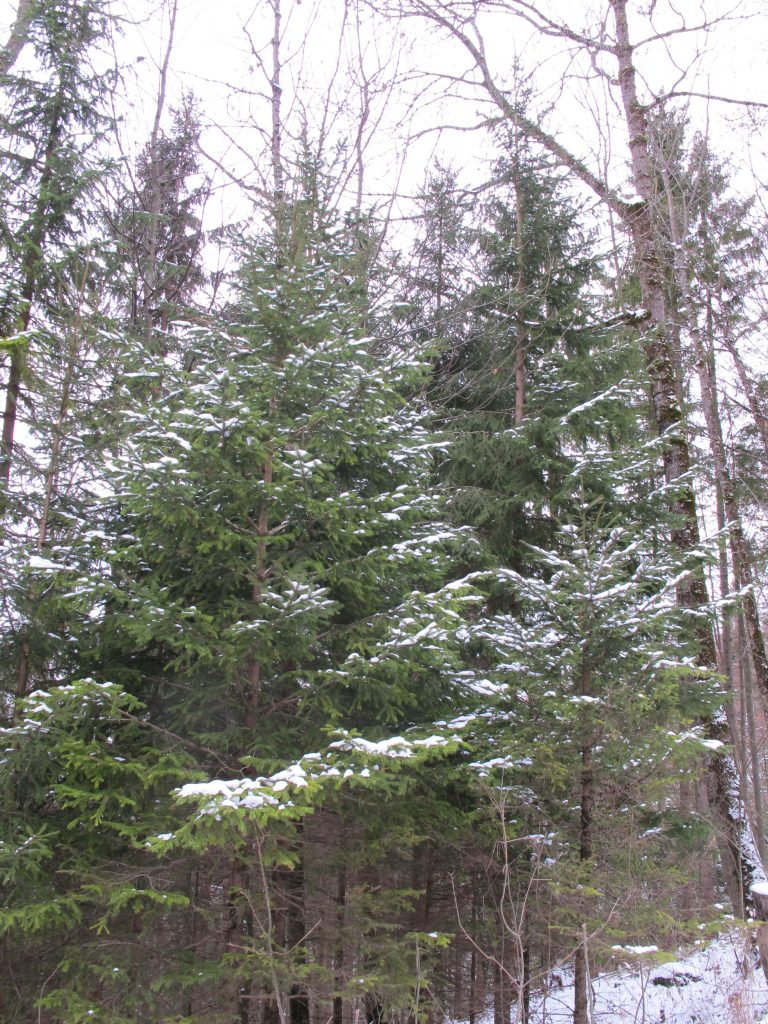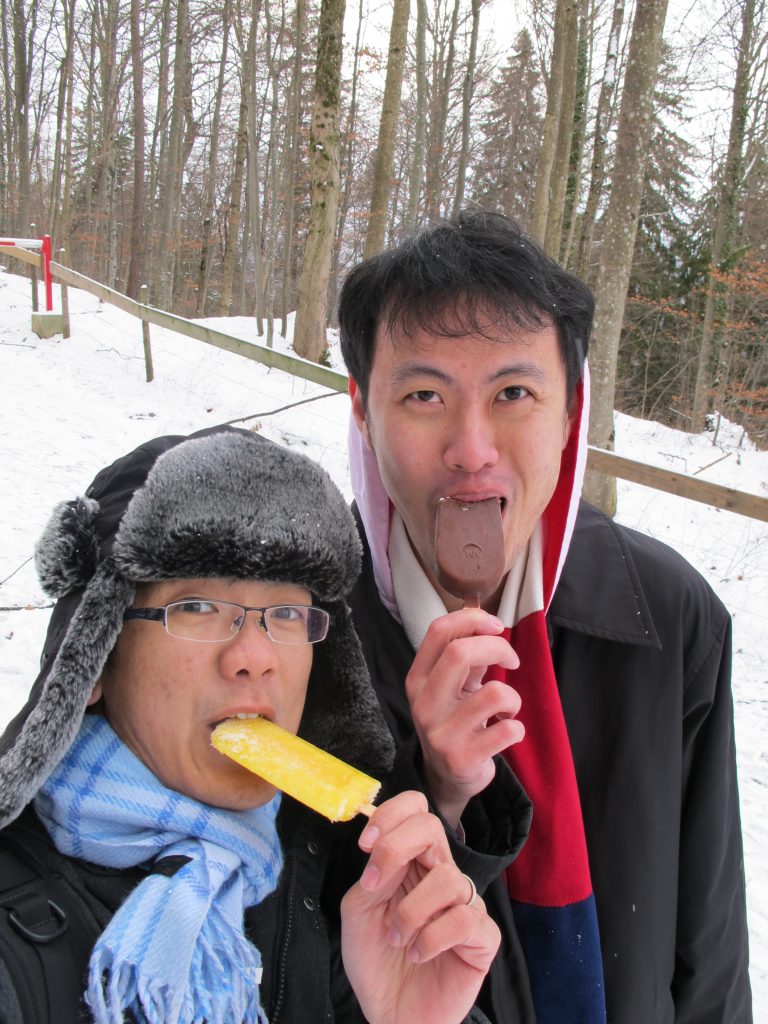 As groups of visitors started to stream in at their allotted time slot, we bore the cold ( my friend was actually shivering from the lack of cold wear) standing with a crowd on the outside, taking photos to pass time. Then with a English speaking guide, we entered the "Castle that inspired The Sleeping Beauty Castle".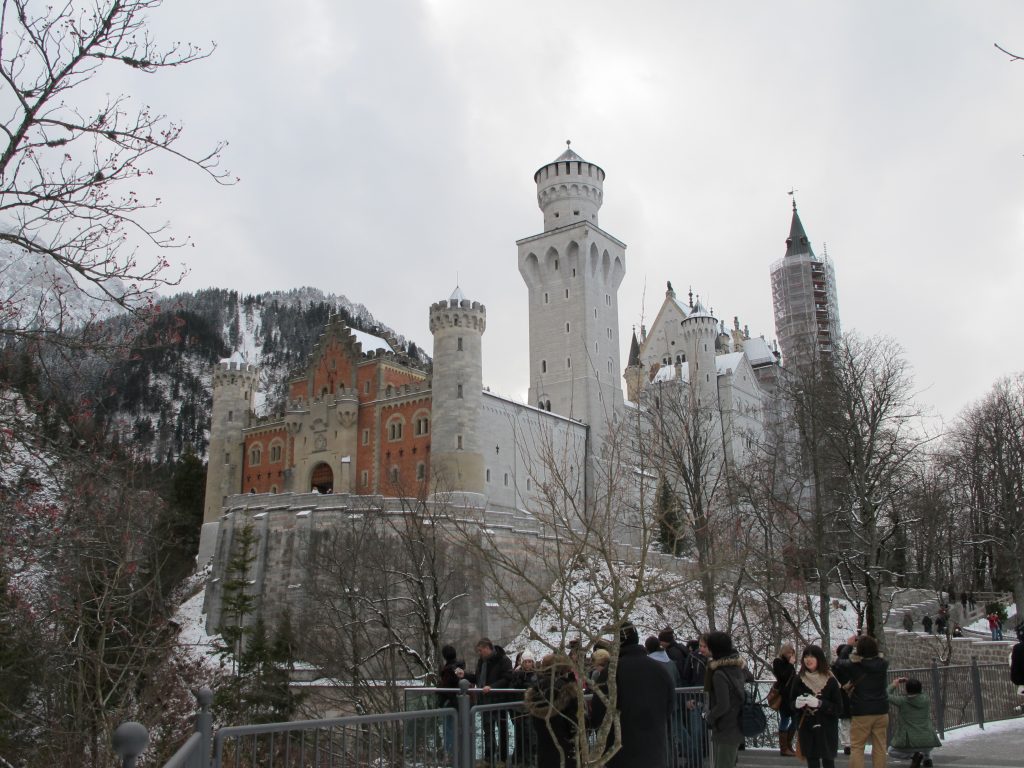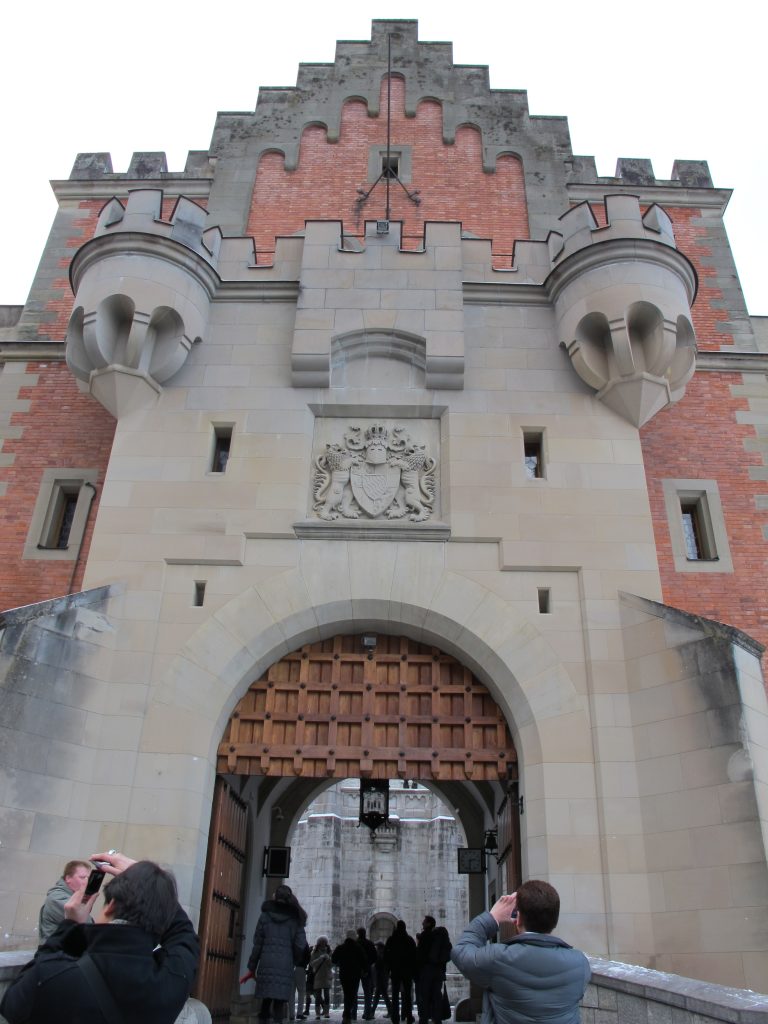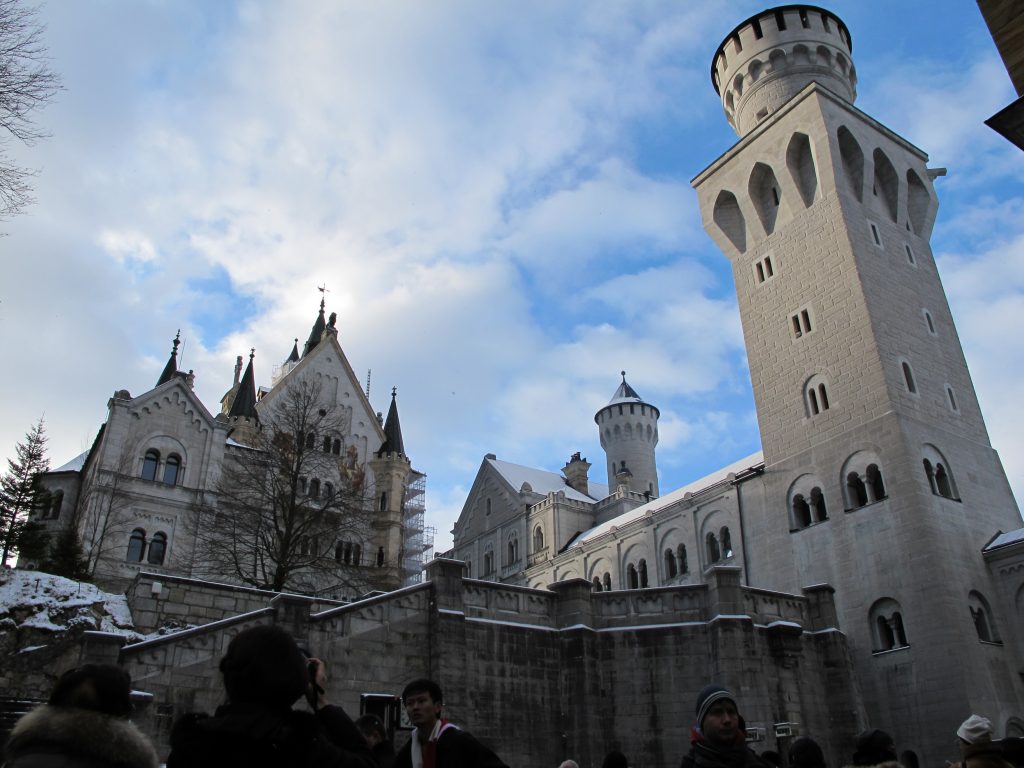 The tour was pretty straightforward as we moved from place to place, rooms to rooms with the explanations coming from the guide, accompanying the visual of how Bavarian royalties lived.  It's a pity no photography was allowed.
Lonely Planet suggested a bridge to where we could get a nice view of the castle and so we walked there after the tour. The snow came down more furiously the more we walked and thus could only make do with the blurry photo.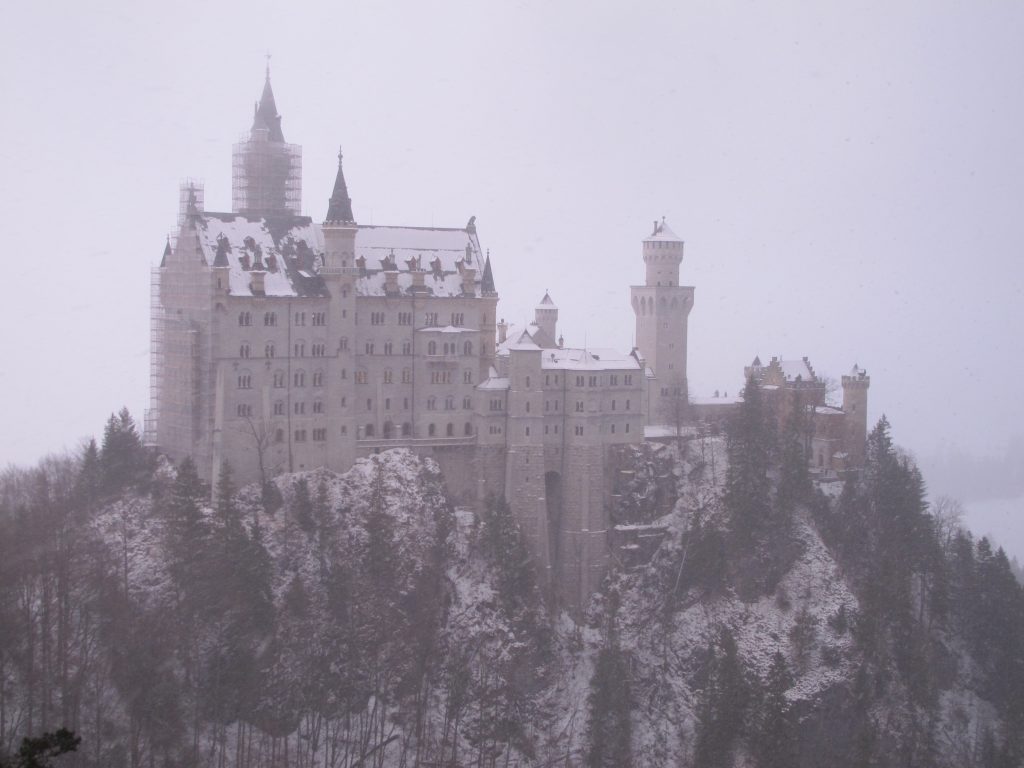 On the bridge we made acquaintance with a Chinese solo traveller offered her a ride back to Munich.
Since I had been in Munich previously in 2005, I recommended we visit one of the more popular beer houses, Hofbräuhaus to have dinner, drink some beer and be merry. Since the last visit as far as I could remember, the same old atmosphere was there, nice and warm with lots of singing and drinking. Had the pork knuckles and the giant size beer and was filling very full.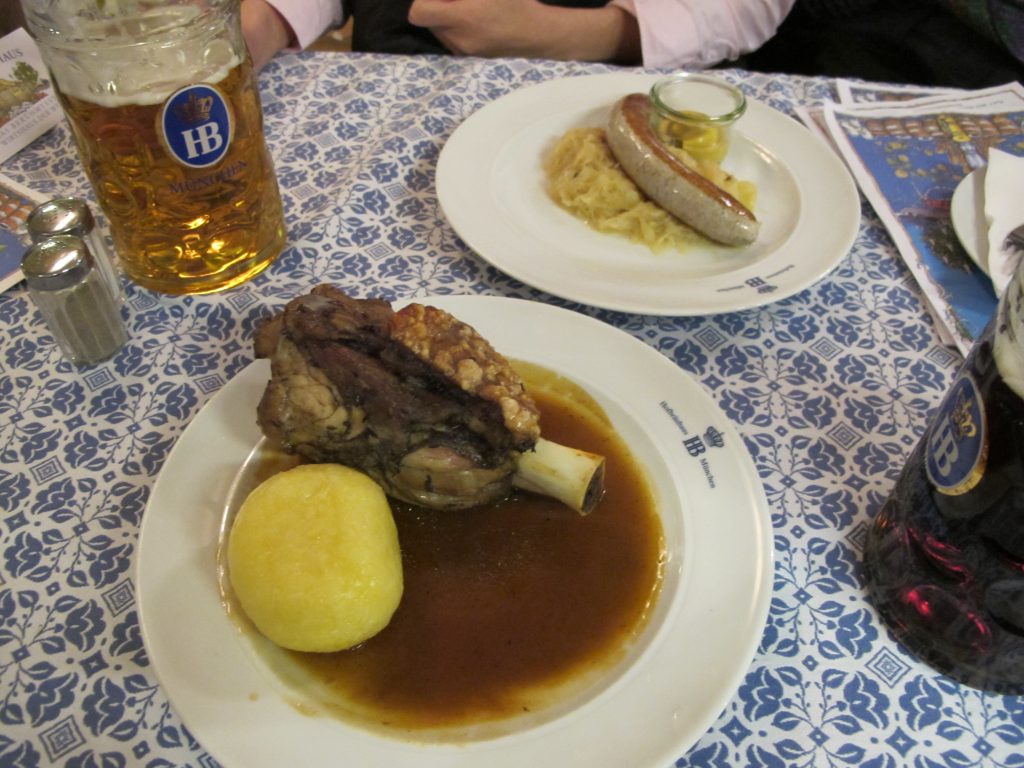 Left the Hofbräuhaus and drove back to Erding, tired but satisfied. Upon arrival, we were surprised by some Xmas gifts left on our beds, Erdinger windbreaker!
Didnt stay awake much longer as I knocked out soon after…