Alarm went off at 8am but I only managed to get up 15mins later. The previous night sleep was interrupted by baby crying and waking up a few times, maybe due to unfamiliar available space on the huge King size bed. Left my wife and son to continue their sleep while I did some wash up in the kitchenette.

Sore throat was making me really sleepy and this frustrated me more when baby K woke up and required entertaining. While my wife heated up the pastries we bought for breakfast and prepared cooked pasta with salmon, carrots and vegetables for baby K, I bathed baby K in the tub. Now that he could sit upright, it was slightly easier to bath him. I was concerned he could catch a cold after the bath as it was still winter so I had to dry him double quick after coming out from the bath.
Went down to my car to move it and park at another location as the carpark was 3P 8am-6pm Mon-Fri. I only bought parking time till 10am so I had it extended till 1230pm, not knowing when we could be ready.
The difference between the Europe trip and this was that baby K preferred solids now. So preparation for his meals required more time and effort, rather than purely breast milk diet.
By the time we left, it was already 12noon and the sink was filled with used pots and pans for cooking and plates and cups from our breakfast.
Today our visit was to Fremantle. The GPS directed us to the multistory Queensgate carpark, right next to the Fremantle markets that we wanted to visit. We had to establish our bearings first and headed to the Town Hall where there was a map showing the various tourist attractions. Took a photo of it before walking towards the Fremantle markets.
It was quite a medium sized market with the fresh fruits near the entrance. It was interesting to realise that these stalls were mostly ran by Asians. Moving further in, we saw a mixture of foodstuff and crafts stalls and also souvenirs. It was also here that I met a friend who had also came to Perth for the long weekend.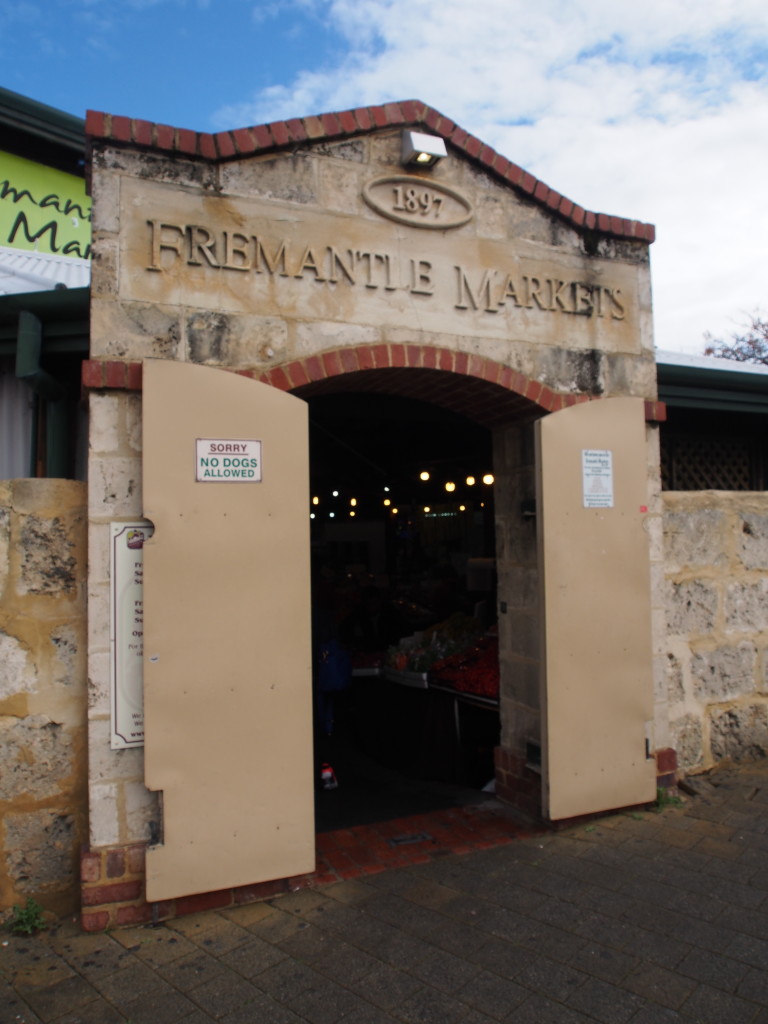 Couldn't decide what we wanted to eat, we left and ate at Fiesta cafe, ran by a Vietnamese family. Had burger and sandwich before going back to the carpark when it times for my wife to express while I kept baby K entertained.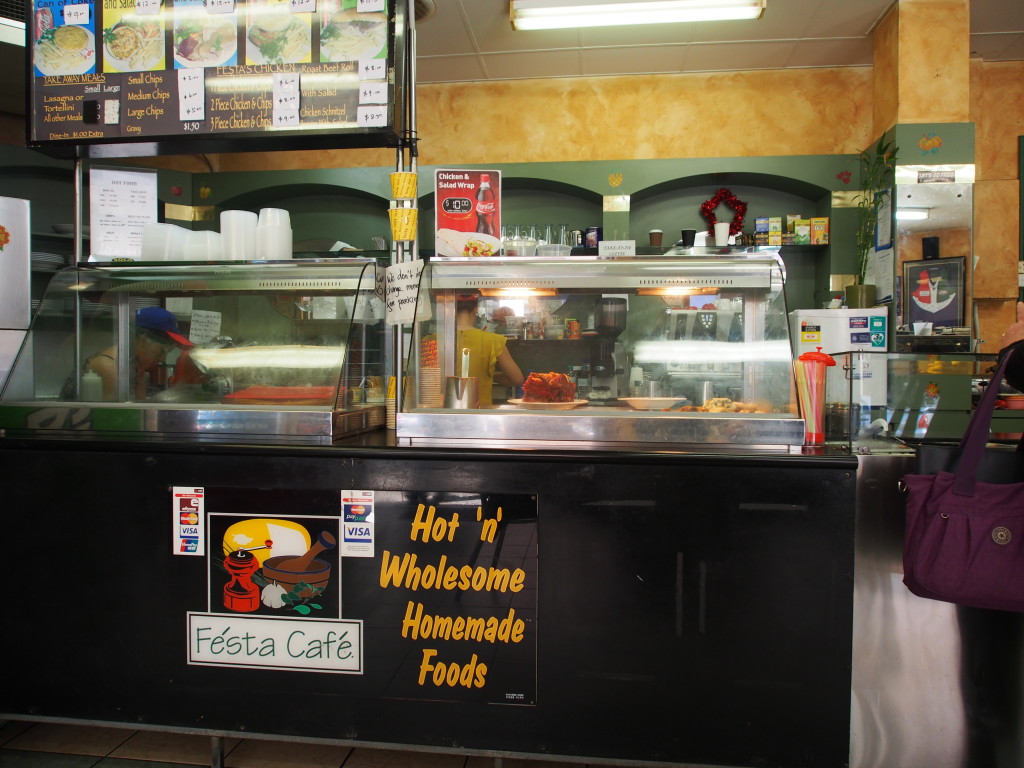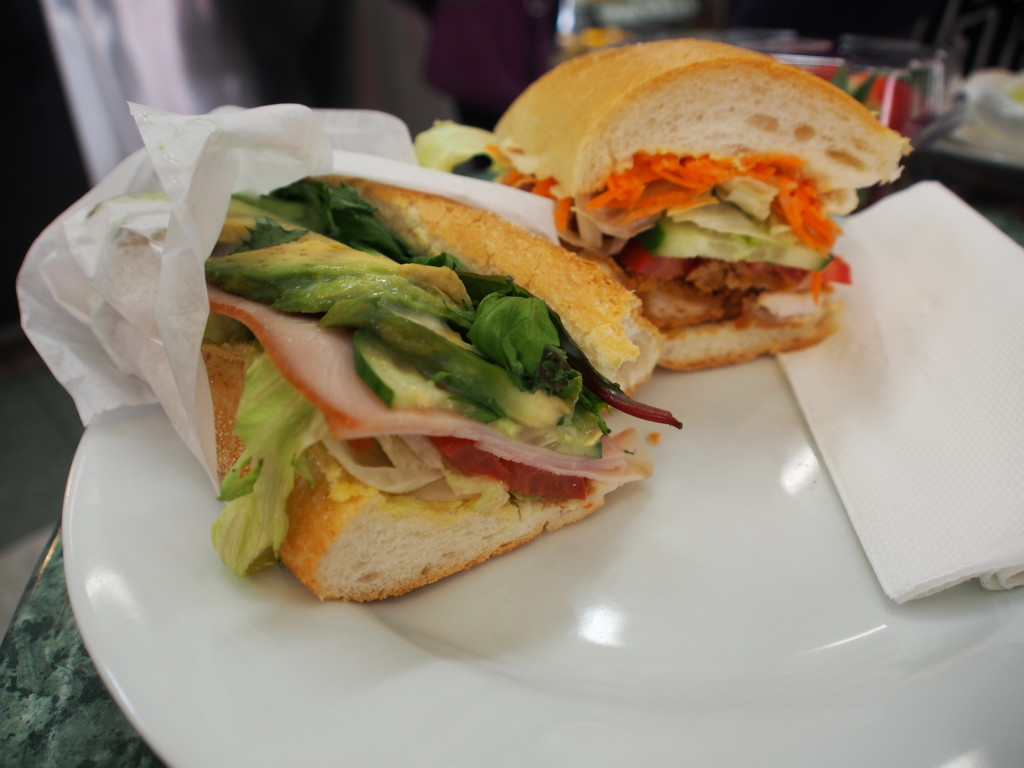 As baby K got cranky due to tiredness but refuse to sleep, there was no other choice but to wait till my wife was ready and strapped him onto the Ergobaby where he dozed off.
Next as we walked towards Victoria Harbour, we stopped by a shop Best & Less that had a wide variety of babies and kids clothing at very affordable prices. Continuing on, we arrives at the train station and took a picture of it. Then crossing the tracks, we visited another market, E Shed market, converted from previous warehouse buildings. Nearby there was the B Shed building that sold cruise to the Rottnest island, but we weren't going though.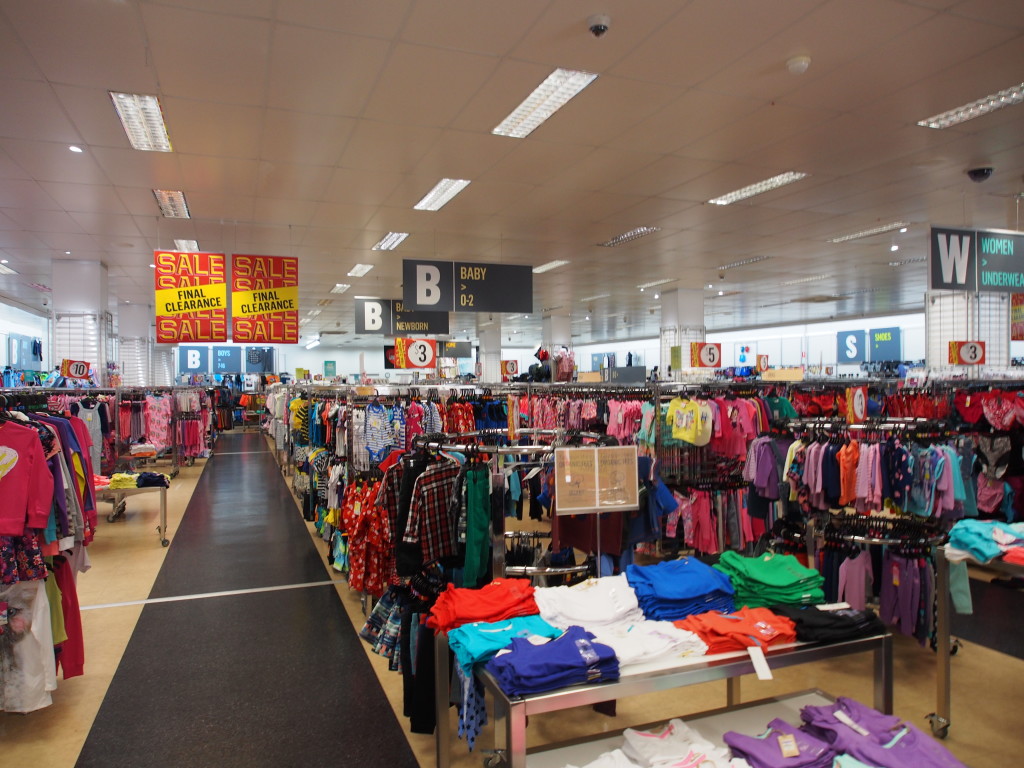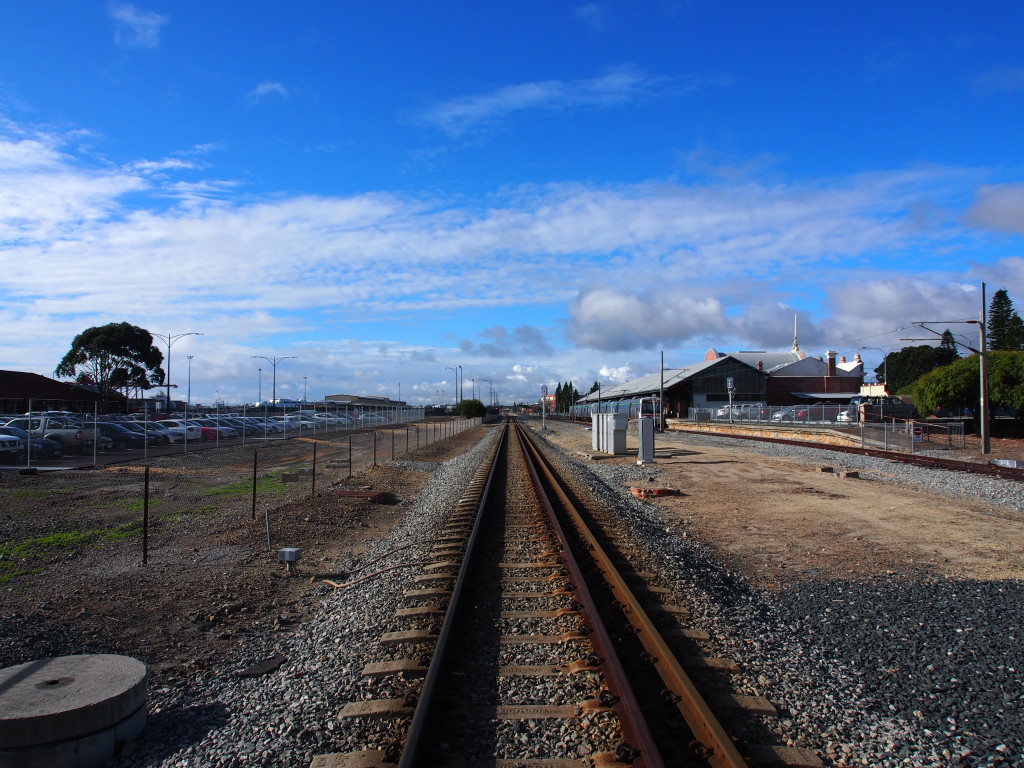 The E Shed looked bigger in building size but was in fact having less shops opened. We didn't take long before leaving, having bought a baby tee for baby K. It had pretty clean toilet though.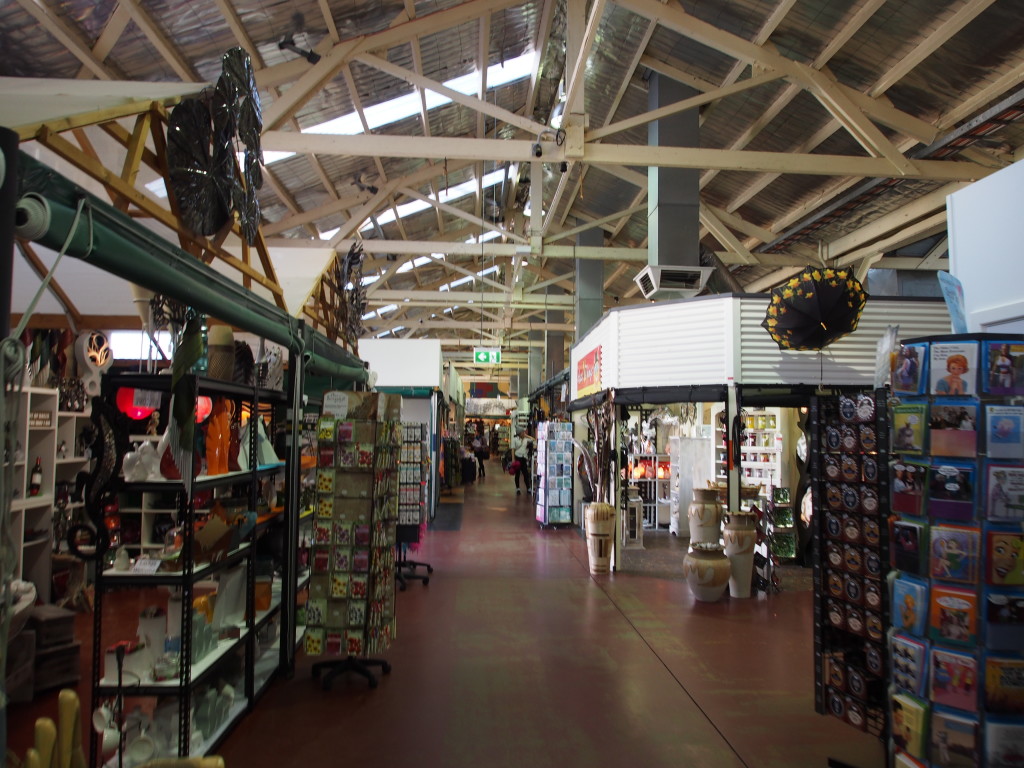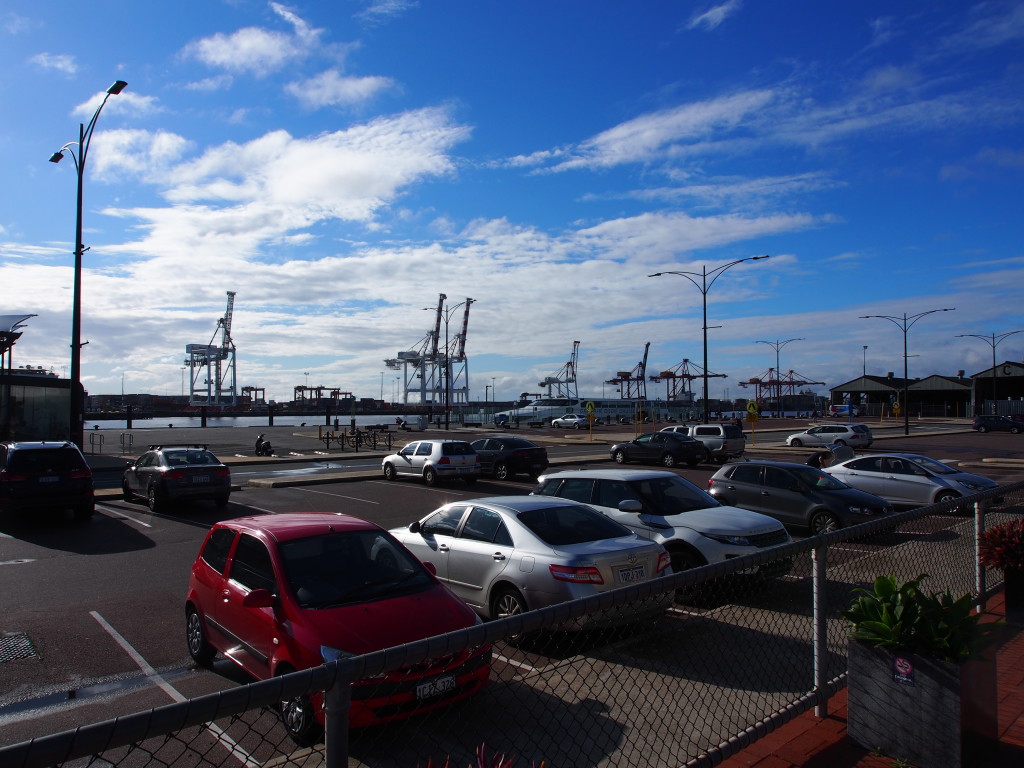 Fremantle prison was one attraction in Fremantle but I thought we wouldn't be able appreciate fully with baby K around so I decided to give it a miss.
Drove to the last destination in the form of outlet shopping, at Watertown. As it was Friday, there was extended opening hours till 9pm, where the rest of the days had much earlier closing hours. Most of the shops there were sports brands such as Adidas and Fila. There was a Pumpkin Patch store but my wife didn't like the stuff there. There was cotton on and Forever New. Disappointingly, no higher end luxury products. Quiksilver was at the usual 70% off for the broad shorts which I found the most worth the visit.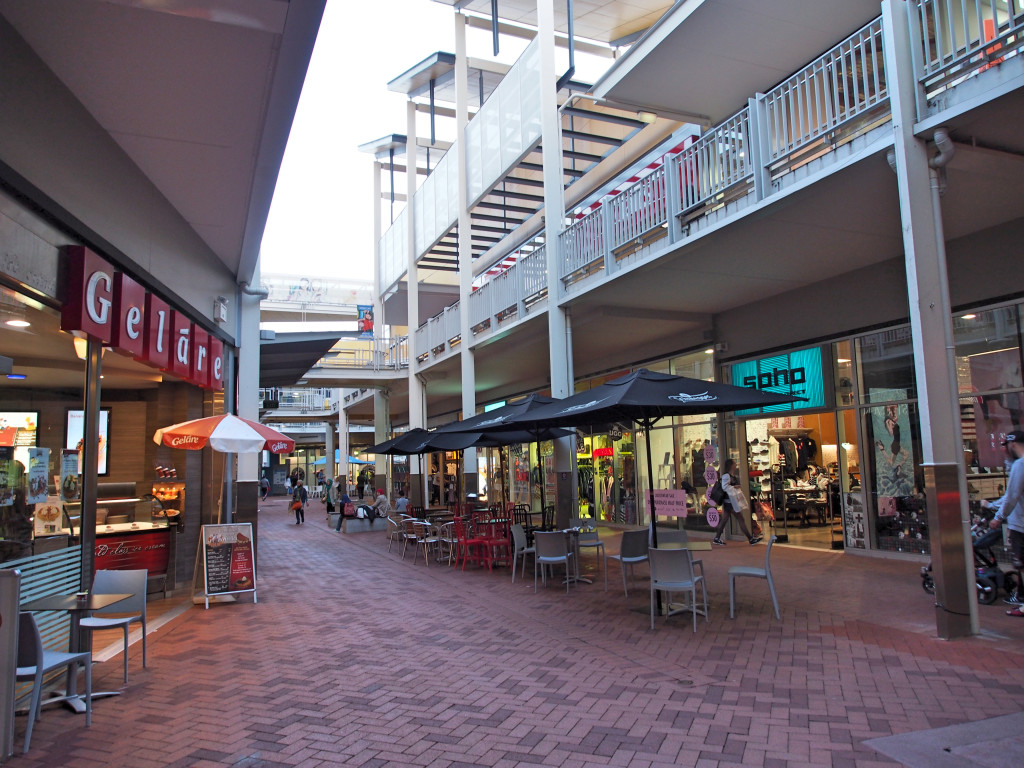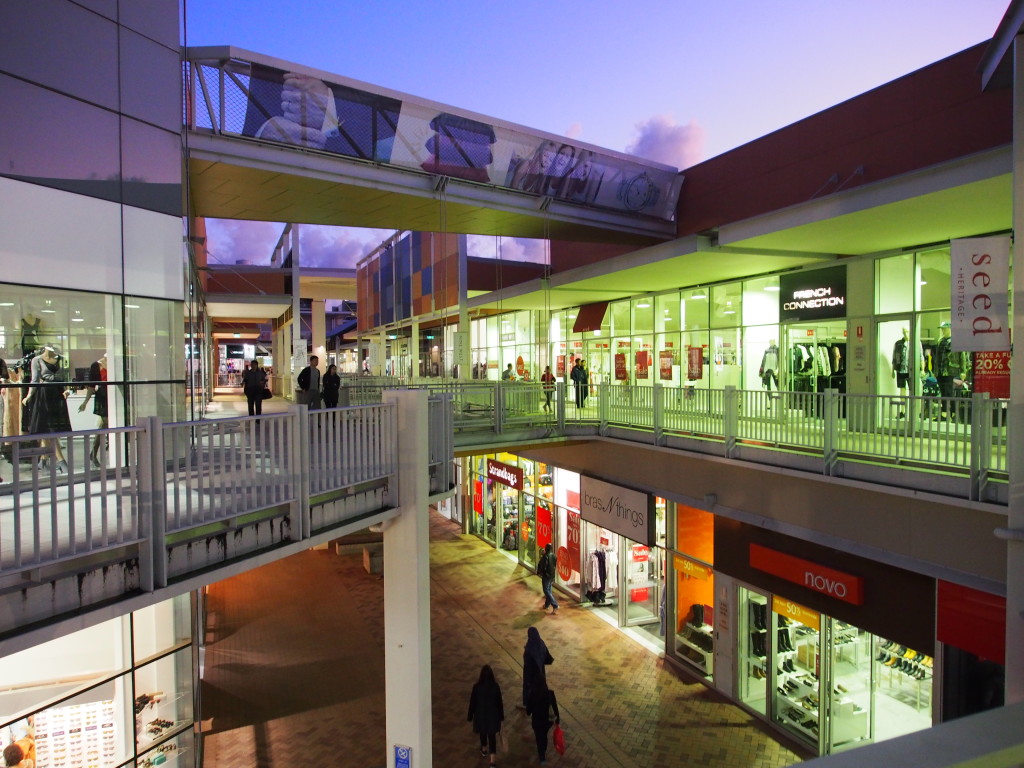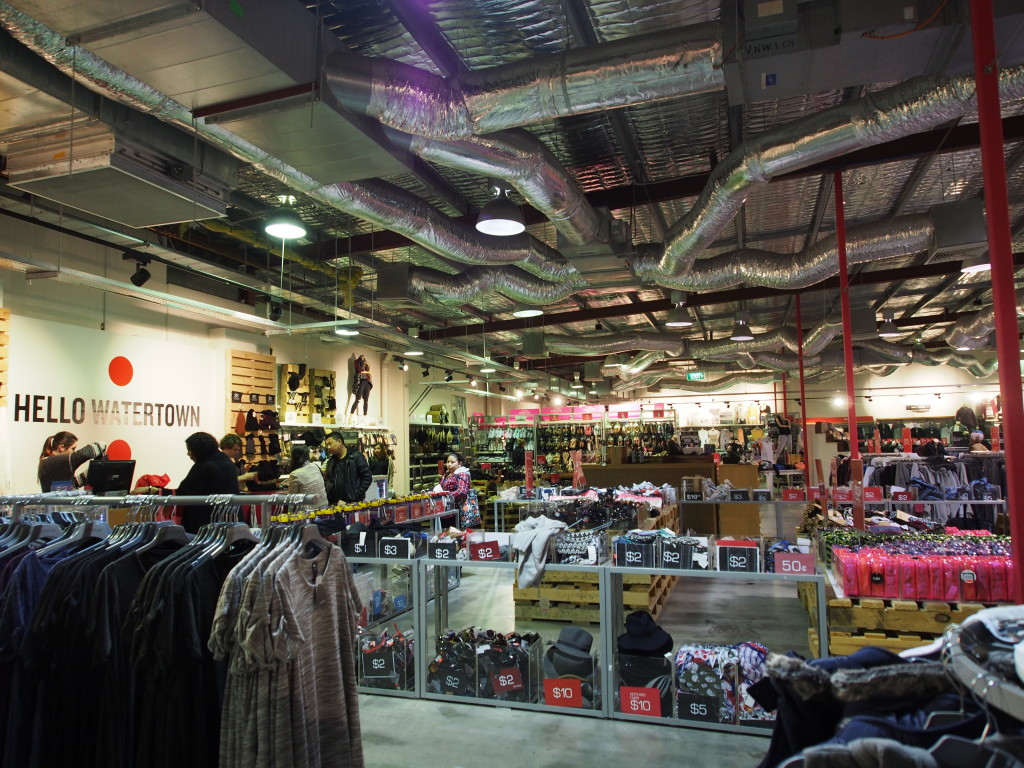 We returned to the car for milk expression and baby K dinner before deciding to eat at the Chinese Canton in Watertown. The "Cai Peng" was 3 times the cost in Singapore. I settled for huge bowl of wanton noodle while my wife had Phad Thai, for a touristy price. It was here that I met another friend of mine. Perth seemed like a perfect getaway from Singaporeans.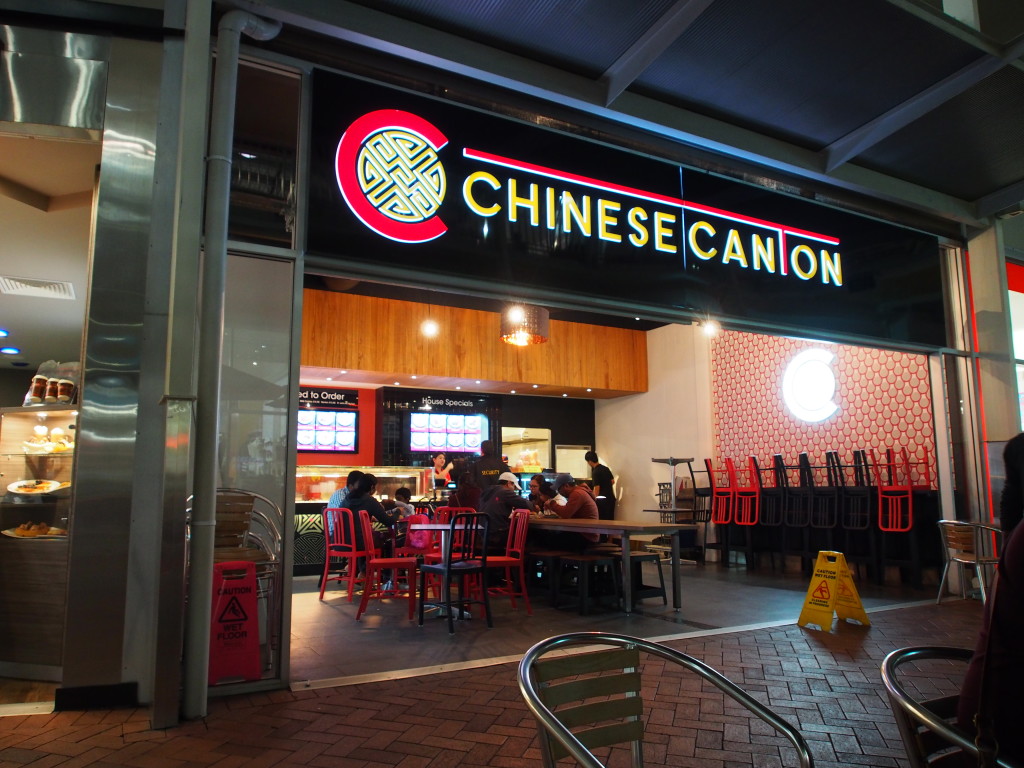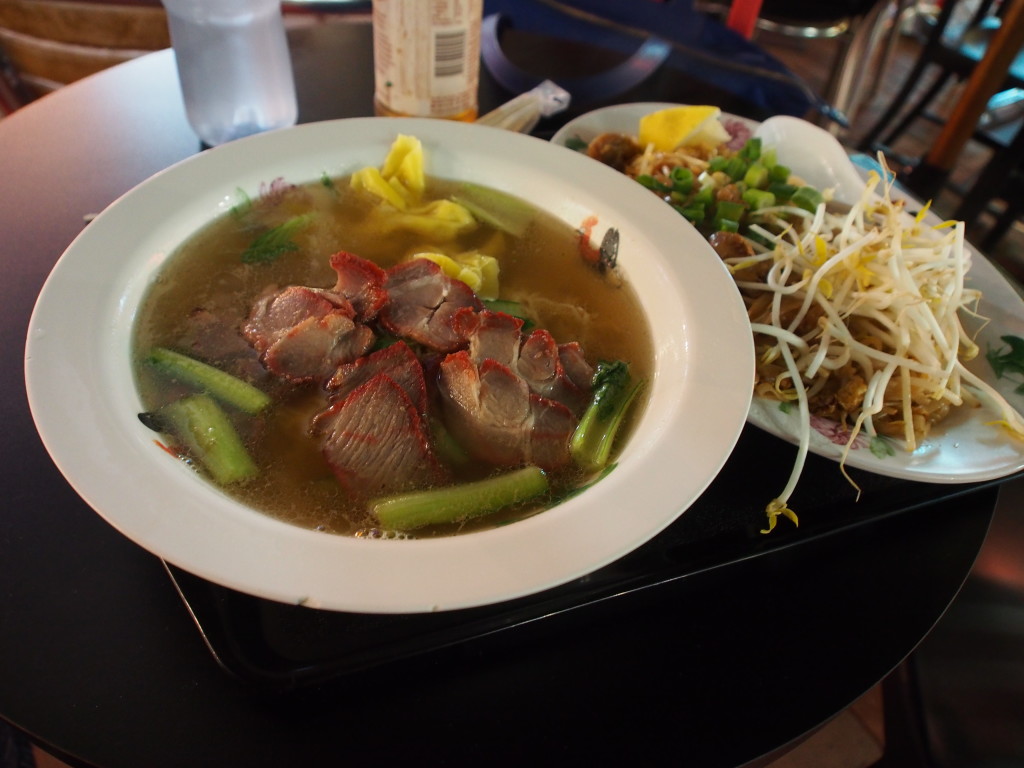 Shopped a bit more till the shop closed. Paid $10 for parking and took 30mins to return, having missed a few turns.
As I returned to the hotel carpark, it was fully occupied. Made a detour and parked at one of the smaller roads, not too far away from the hotel entrance and returned to our room, bags and all.
A nice surprise awaited us to find that all the dishes was cleaned by the service staff, with the exception of one bowl filled with leftover baby pasta. Then it was all about cleaning baby bottles, pumps and feeding and changing clothes for the baby. Lights off at 1230am, a little later than yesterday.