Our first mega family outing begin with a 20mins delay in schedule (informed via sms and email) for our Cathay flight to Hong Kong. Immediately I knew this meant trouble as my connecting flight towards Seoul is only 50mins. We left for the airport slightly around 430pm on the SLE and dropped mommy off at T3 for her SQ flight to Hong Kong. We were on different flights cos hers was company sponsored and ours not.
We went over to T1 as I thought my flight was there but found out later that it was in T4 instead. Wasn't a big deal though since my dad was with us and we had dinner at their T1 staff canteen before driving over to T4.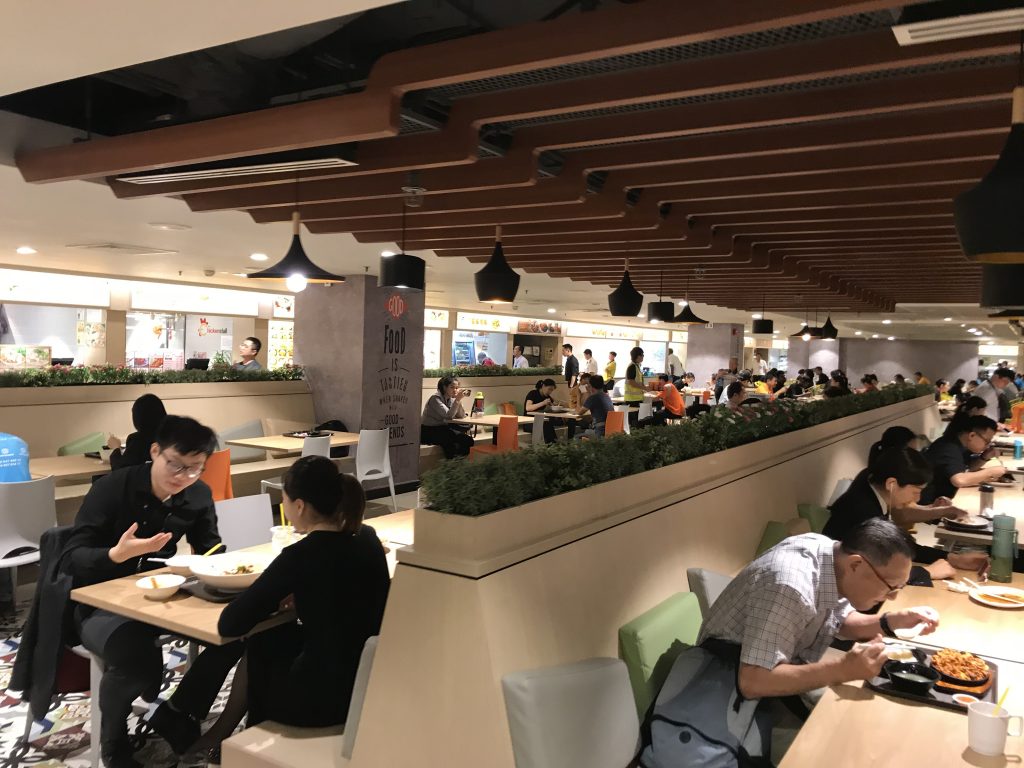 It was my first time at T4 for a flight and I was thoroughly impressed by the artistically futuristic design of the entire area, peppered with chill spots to sit and wait for the flight. I checked in at the self service counters and dropped my bag at the automated system and asked one of the staff about the delay and was informed that the plane would wait for me. After spending some time at the departures, I had a difficult time trying to pull K away from the few arcade machines and fusball machines before joining the line for the flight to Hong Kong, a full flight.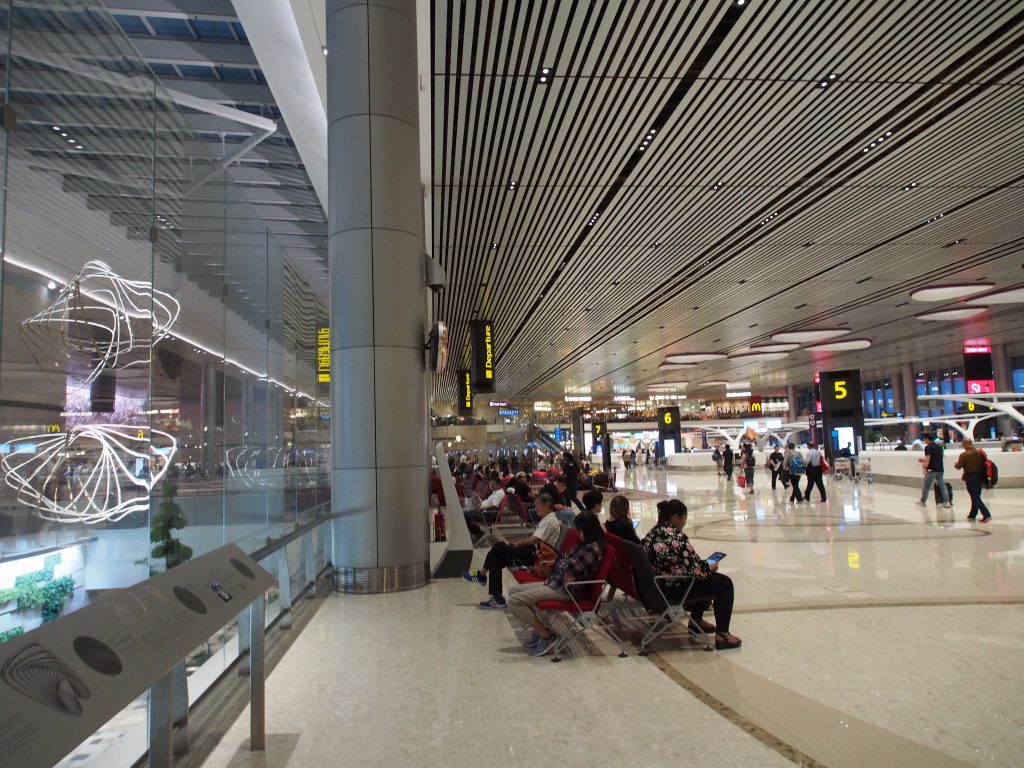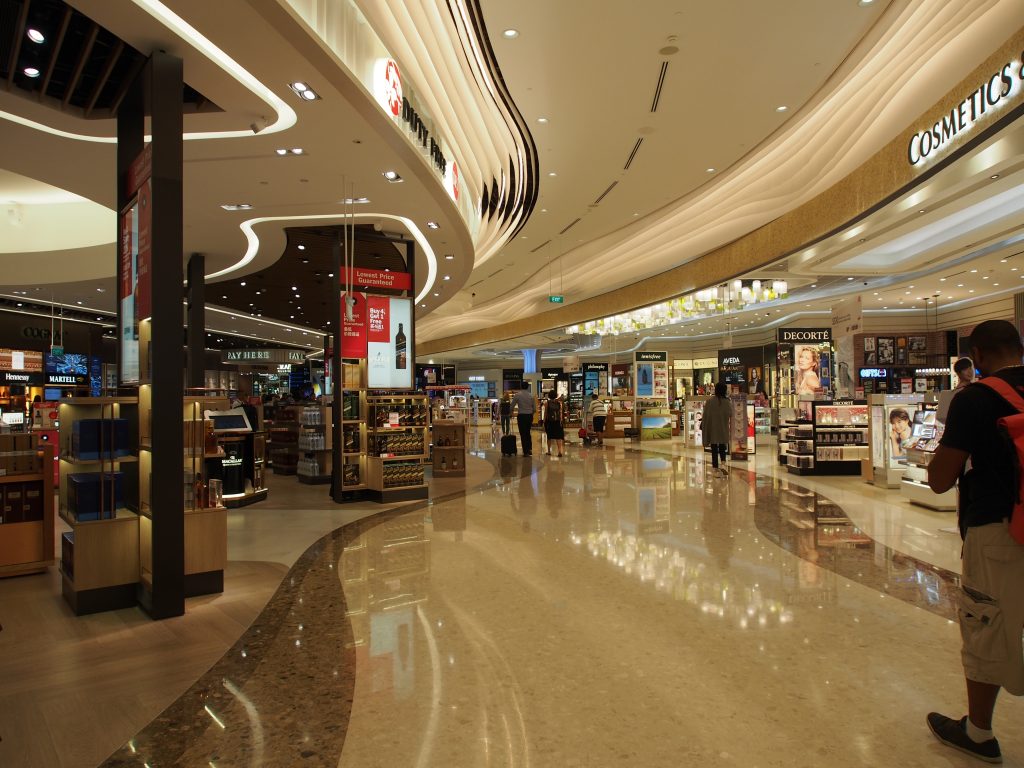 We found out the reason for the delay, bad weather at Hong Kong and that meant turbulence was to be expected. I was desperately finding a USB port to charge my dying phone but there wasn't one available on the plane. The 4hrs of the 1st flight wasn't too difficult to pass, with a meal that K liked, and some TV and games, we were already landing at 1230am.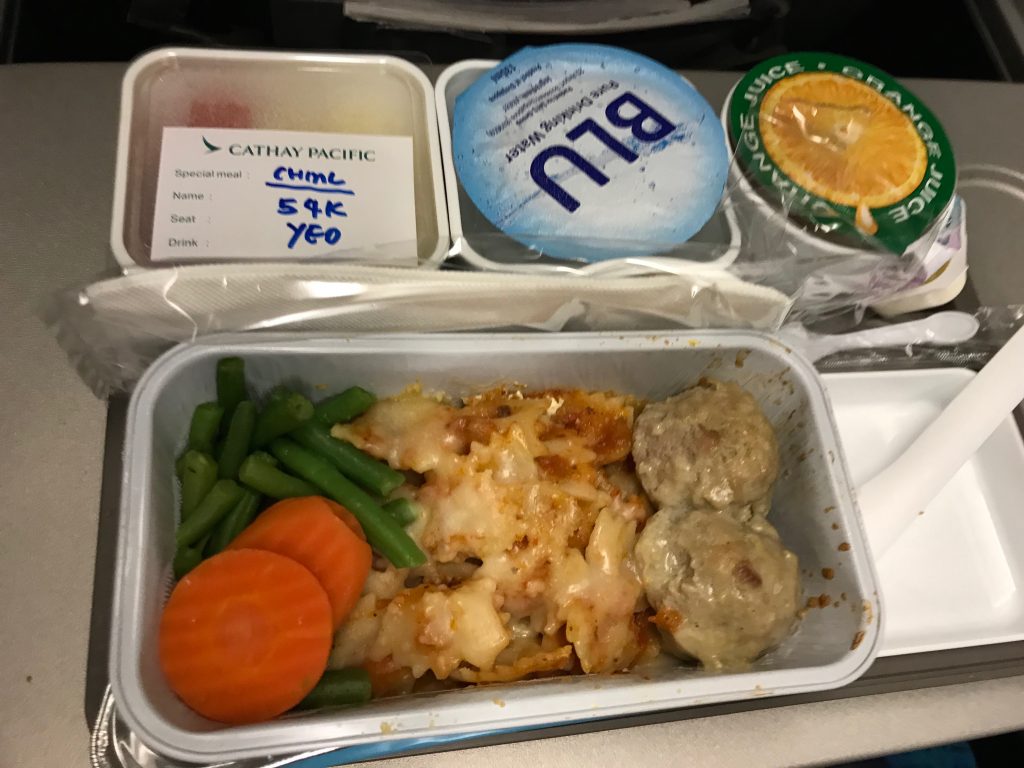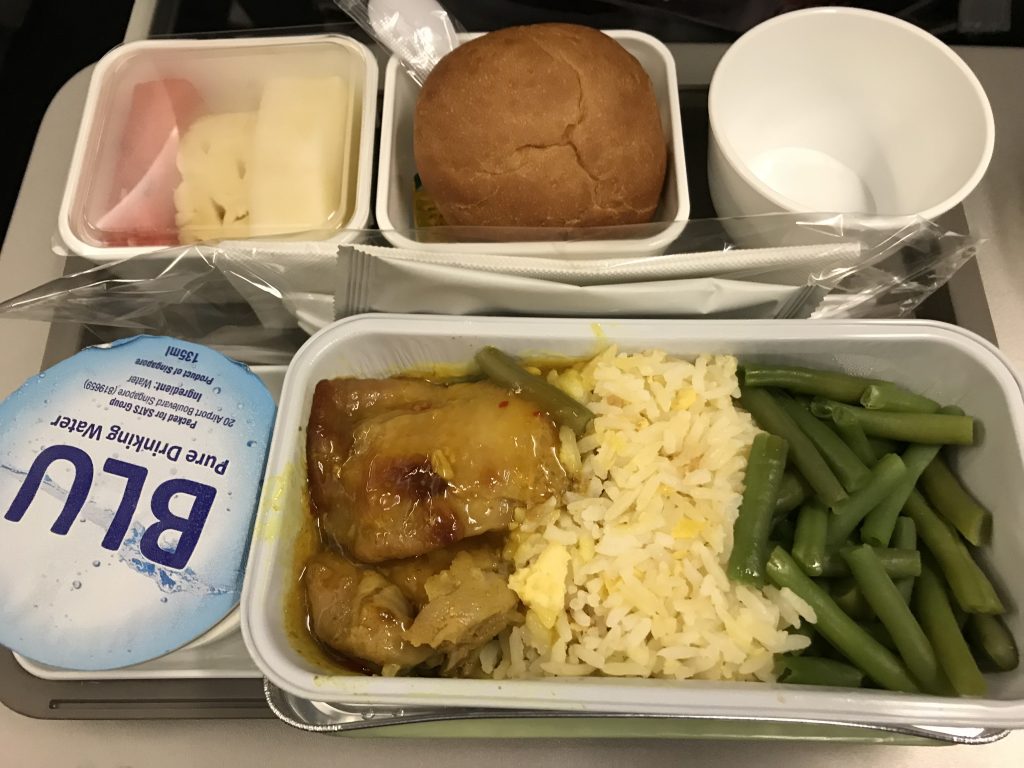 Day 1
Once arrived, we approached a staff that gave us a sticker to indicate that we had a transfer and were told to join a group. Had to move quickly but we didn't manage to catch up and lost the group. Ended up far behind and queuing at the transfer where we had to undergo another X-ray scan.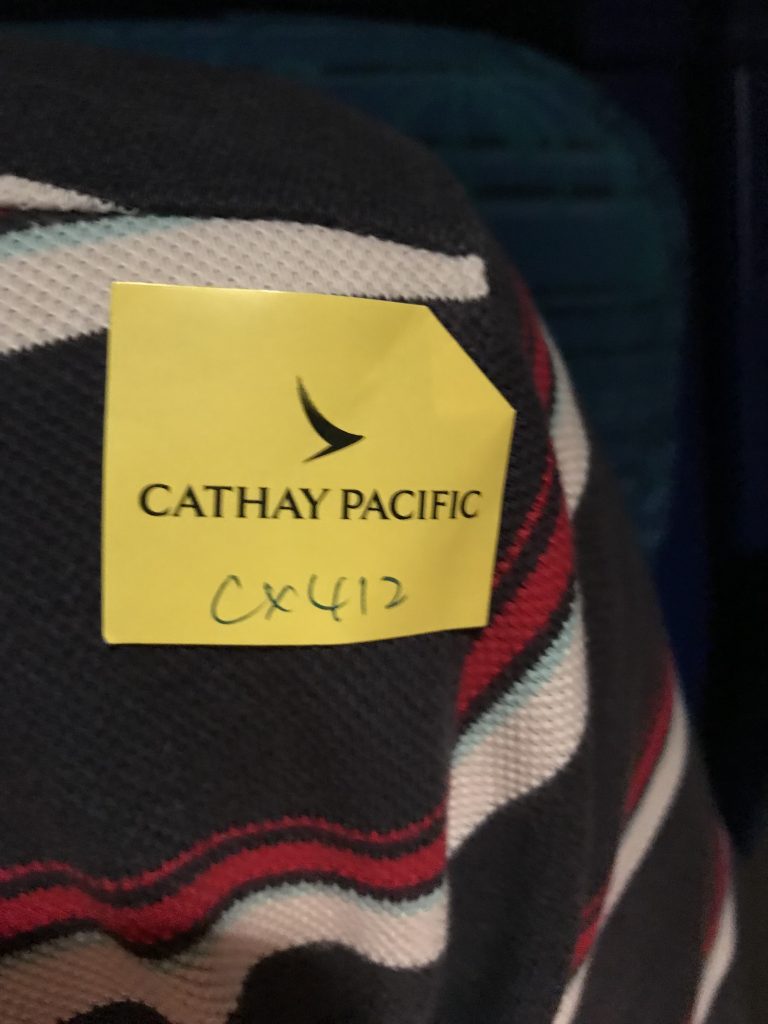 While rushing towards the gate, a few of ground crew keep telling us that we were the last and ask us to run or risk missing the flight. I carried K and started running but K had already asked to go to the toilet when we were waiting to disembark. I made my way to the nearest toilet but was dissuaded by another two staff telling me to go to the plane instead. At this point I was getting pissed and just told them that I am going to miss the flight if so as my boy really has to go to the toilet. Felt victimized by their delay like it was my fault to begin with.
After the quick visit, we continued on, this time the staff having felt my frustration, informed that we didn't have to run. I ignored and trudged on to the gate. Soon we were walking along the lane to our seats, slightly panting from the exercise and within minutes, the plane was taxiing and took off to our next destination Incheon.
This time around K was feeling tired and I could see his heavy eyelids about to close. After they served the light snacks which K didn't have any, I went to get the hot water for his milk and before finishing he was already off to dreamland. I finished up my snack, went to the loo and then I was asleep too.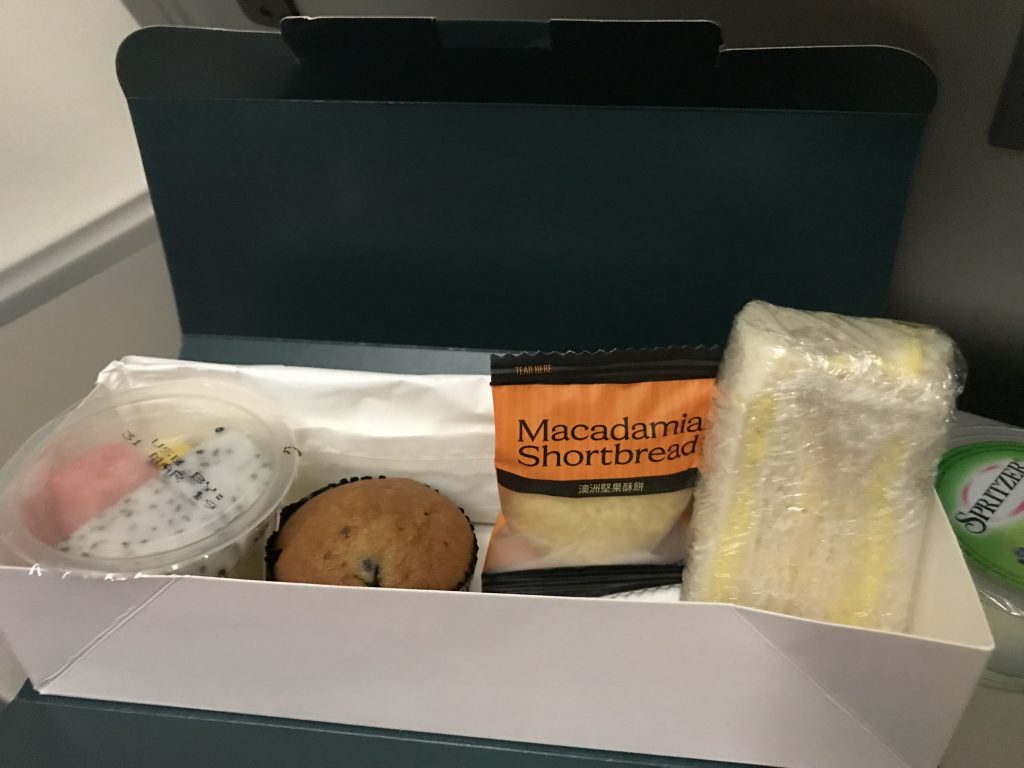 Flight felt short as time flew past and soon we were already landing into Seoul. K was still sound asleep and I let him sleep until we were almost the last to get off, I carried him with all my barang barang. He was awoken by this but remained very sedated throughout as I made my way to the immigrations.
There was a hell of a long queue and I remembered joining the line at 610am but it was moving so slowly. One of the staff saw that I was carrying K and asked me to step out and brought me to another counter to shortcut the entire waiting process and I reciprocated with my broken Korean Thank you. I noticed that there were many kids also lining up and thankfully Lady Luck was on my side (and mommy wasn't).
We picked up our luggage from the belt and we headed outside the arrivals to sit and wait for mommy. There were sitting areas with charging points and I choose to sit near one of them. K then fell asleep while we waited. The charging point that I chose was not working and thus I limited my use. Mommy had already landed and was in the line for 1.5hrs before she found us there.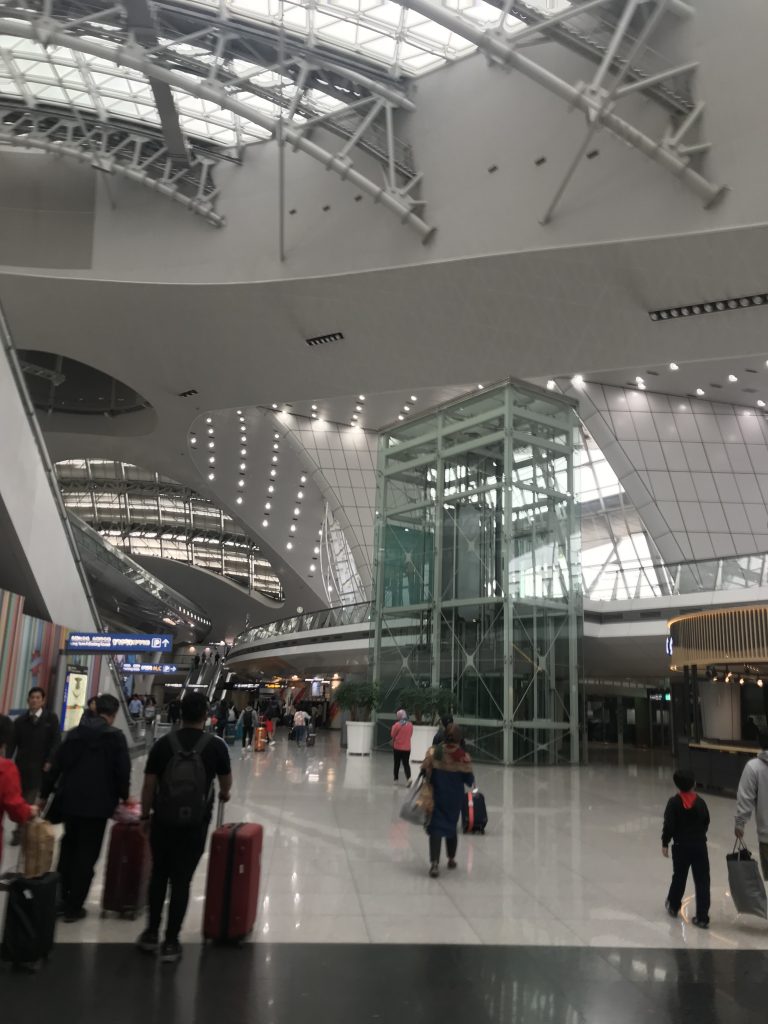 K woke up dazed after we carried him. We had to get to Gimpo airport via the Korean railway. A short walk away following the signs, we bought tickets (K did not require a ticket as he was under 6) to the Gimpo station and later got ourselves some T money cards too.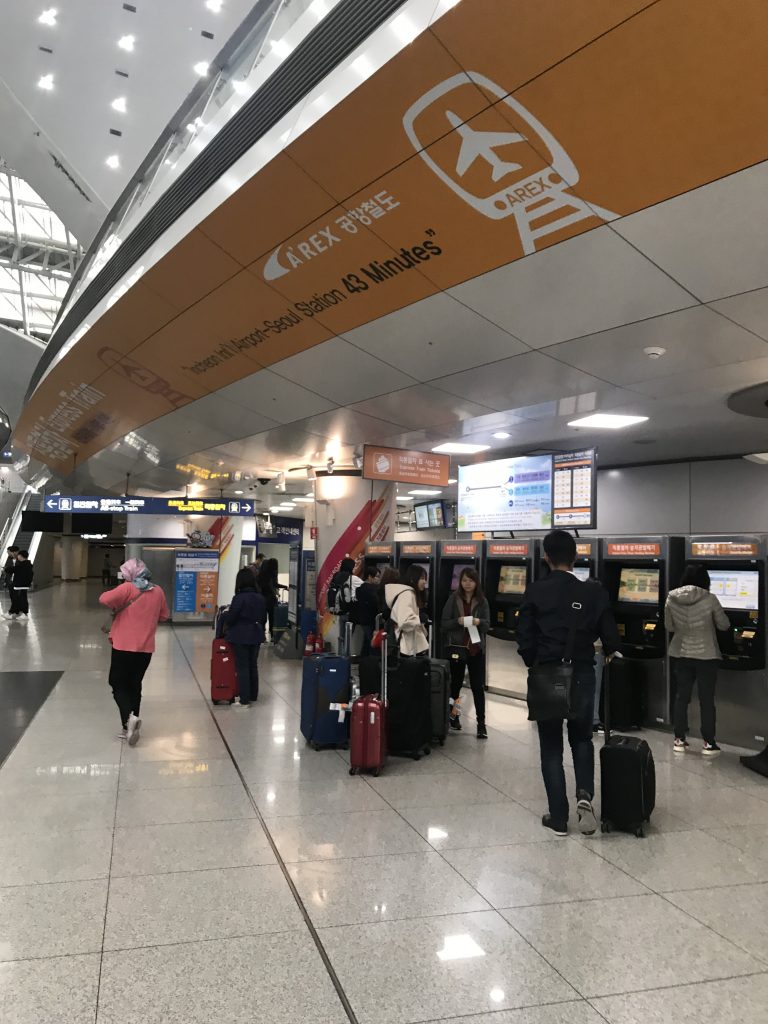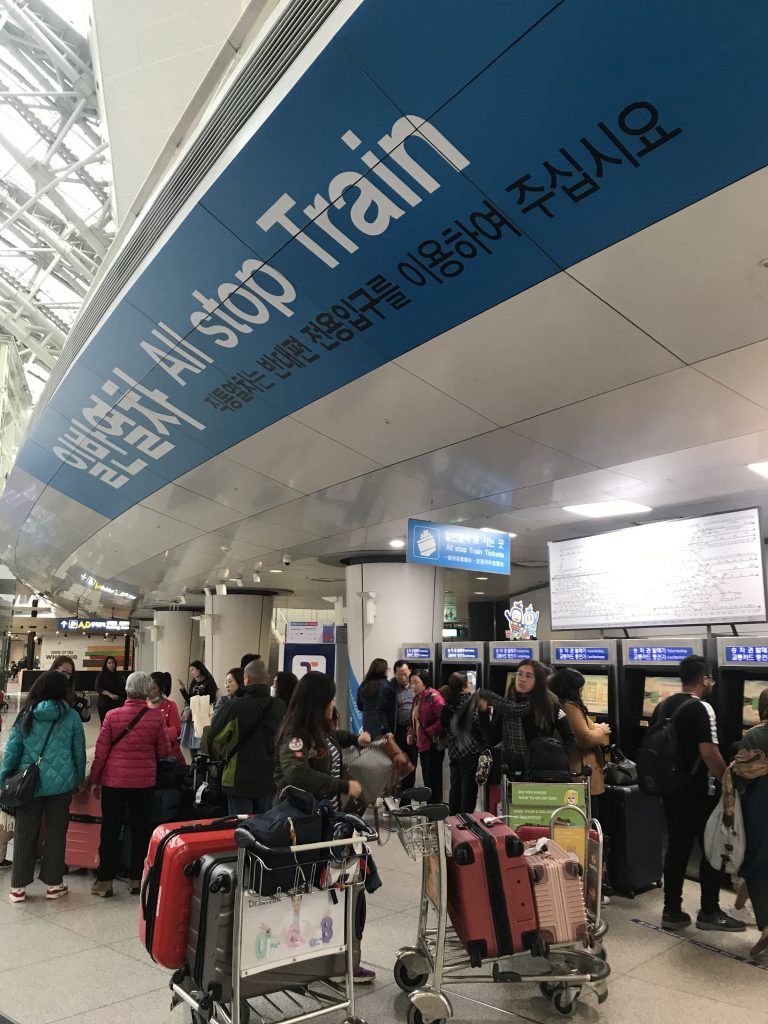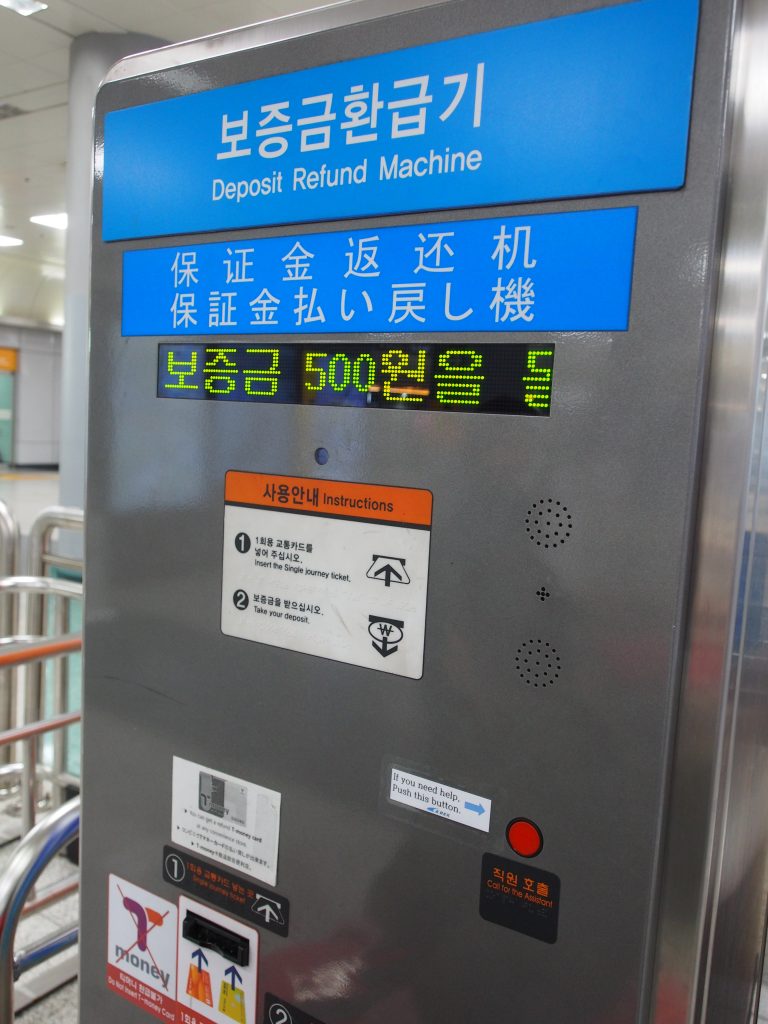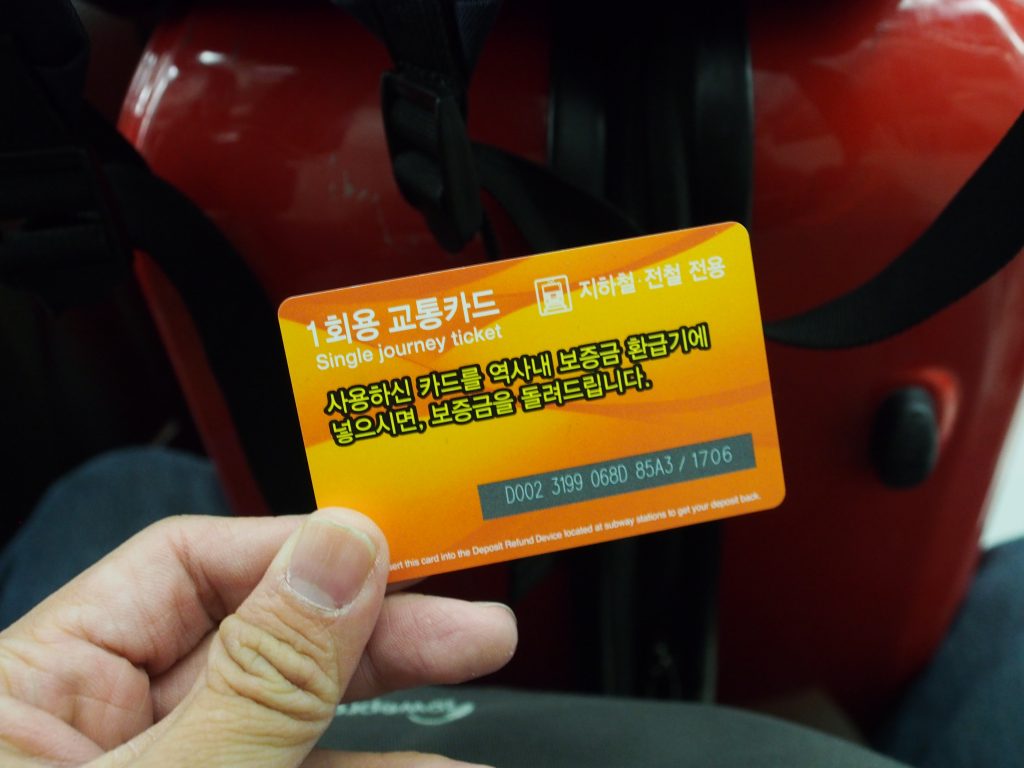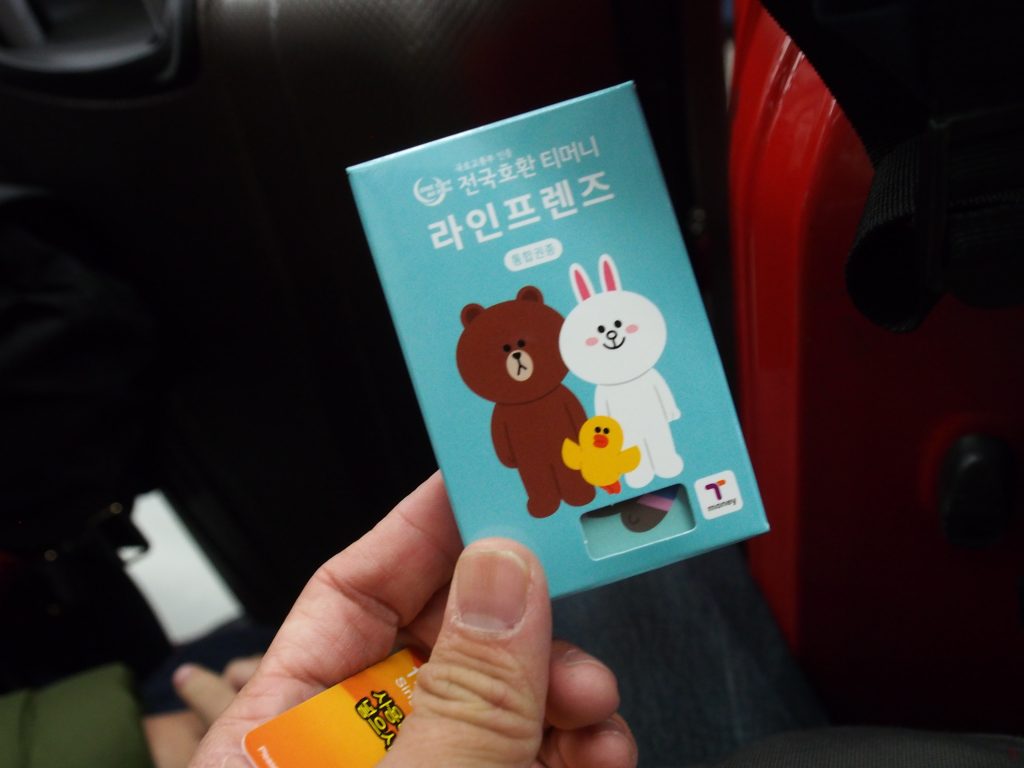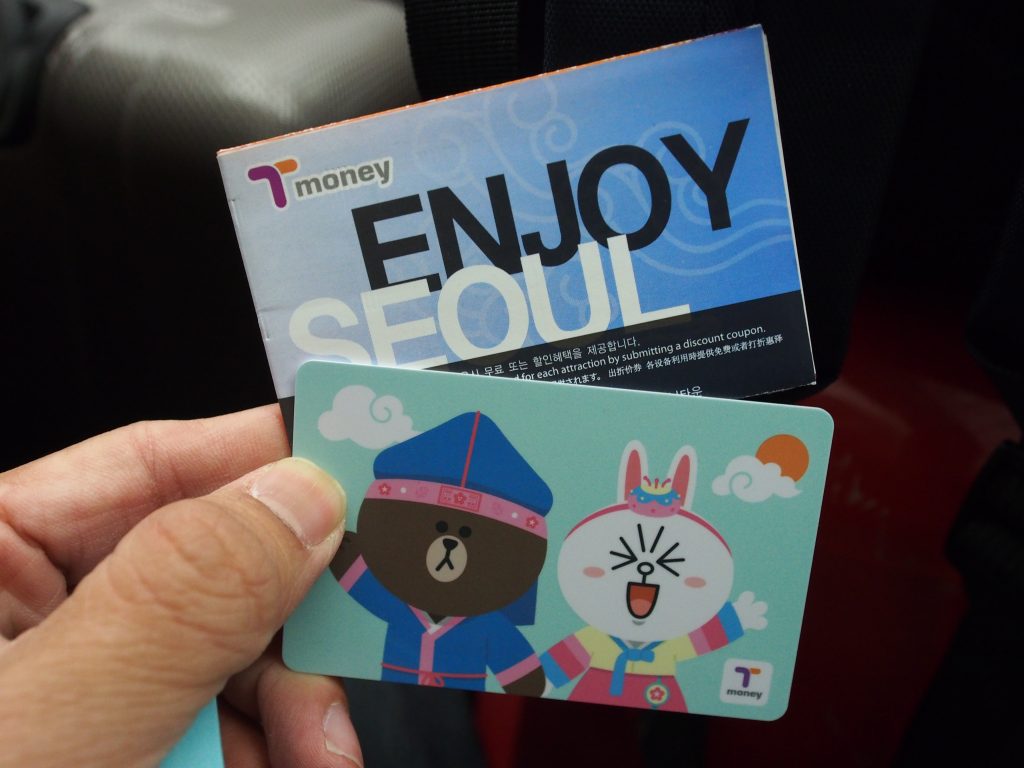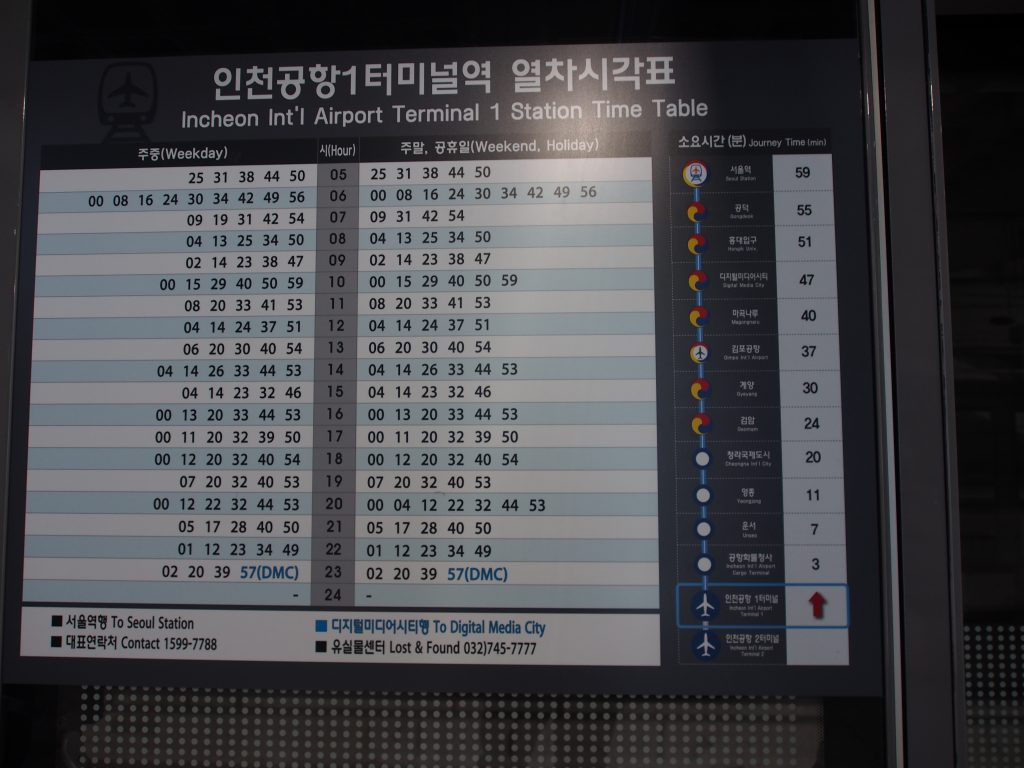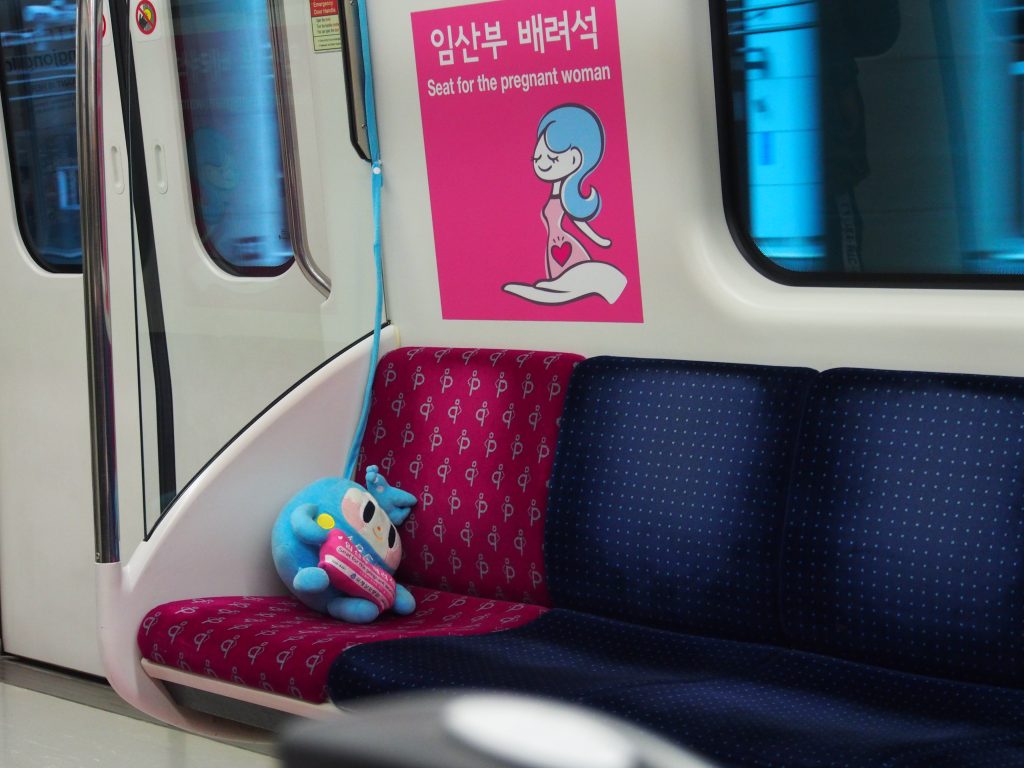 The train was an all stop train to Gimpo and was about 30mins ride where all of us took a short nap. Arriving at Gimpo, I found the airport quite modern too, quite different from what I expected, thought that it would be older than what it should be. We had to line up at the counter as we tried and failed at the auto check in machines. With some 30mins time left to boarding our 10am flight to Busan, we went through the X-ray checks and sat at the Villa de Charlotte cafe there for a much needed caffeine injection cuppa and my handphone as there was an USB outlet available.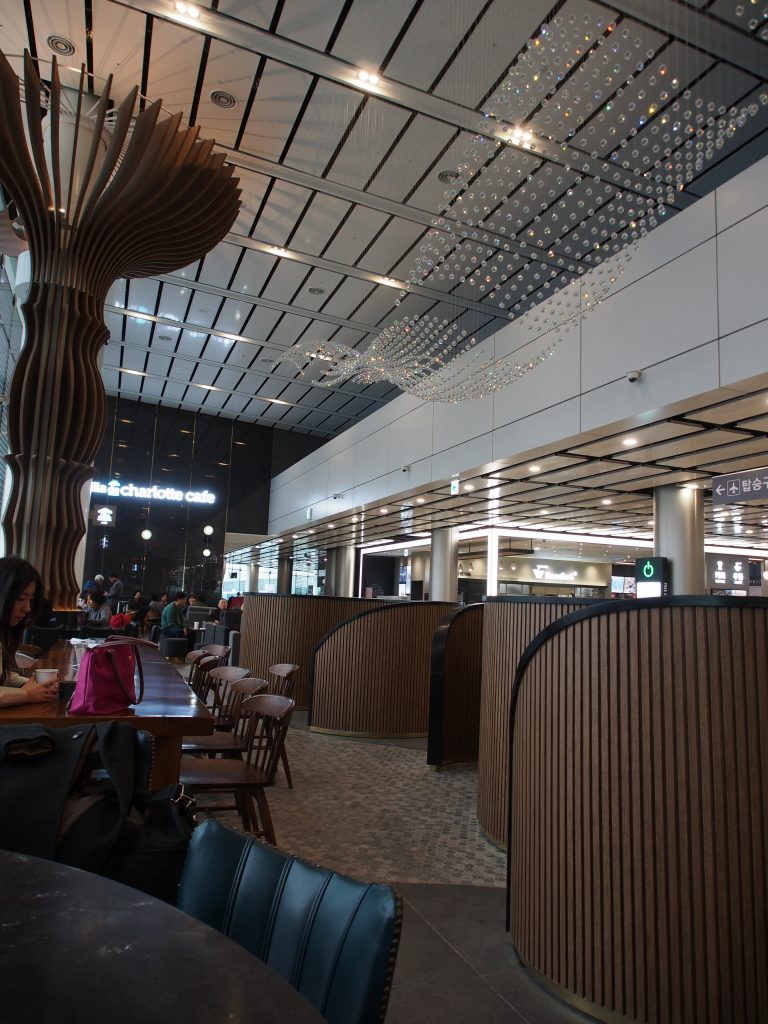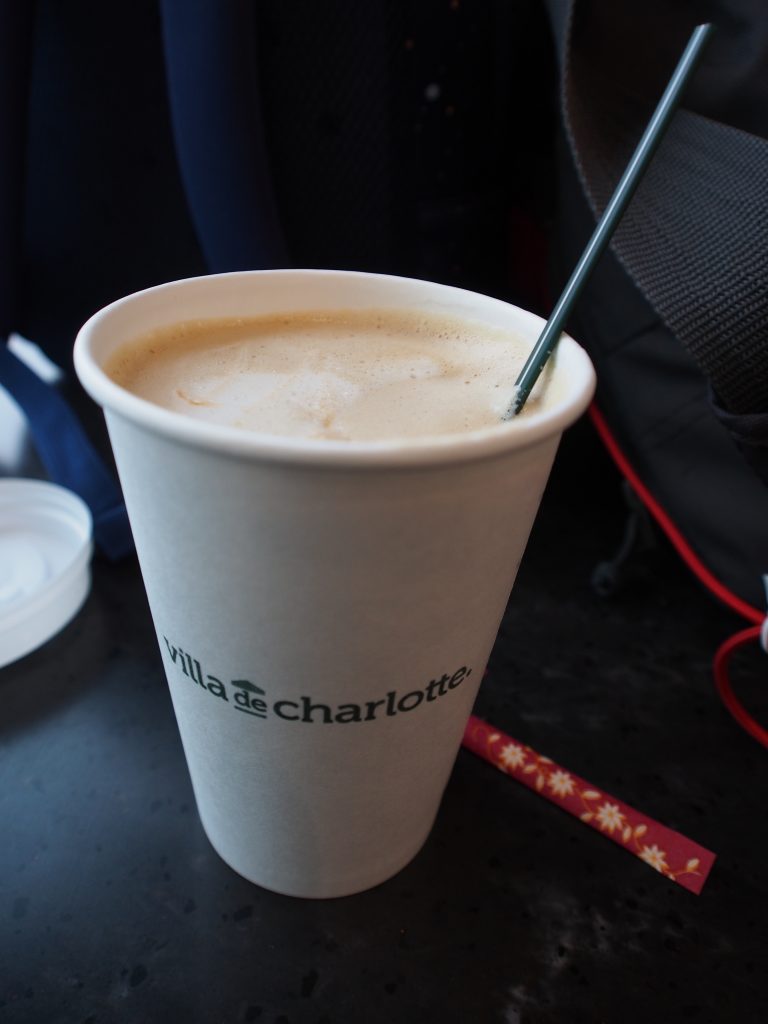 We boarded the small plane and soon we were flying through and above a thick carpet of clouds that shrouded Seoul that was giving it a hazy look. We landed soon after we had our drinks served from the moving counter where the tomato juice especially tasty. Since it was a domestic flight, there wasn't any lines to the luggage belt and soon we were outside the arrivals hall and checking in with Lotte car rental to get our car.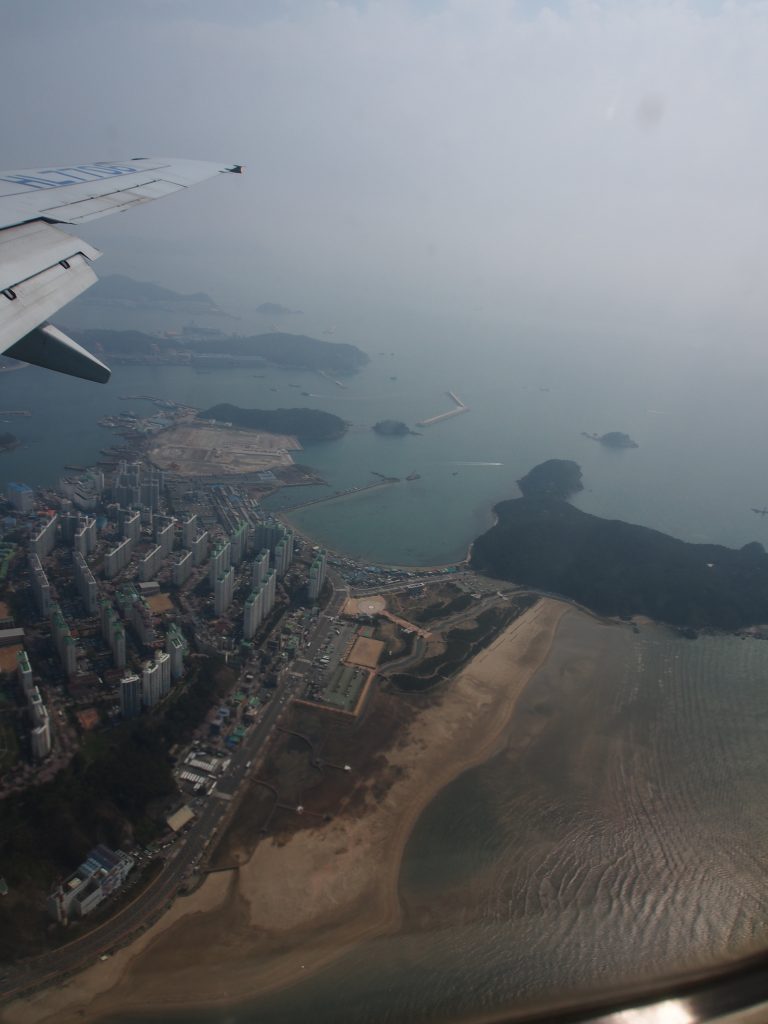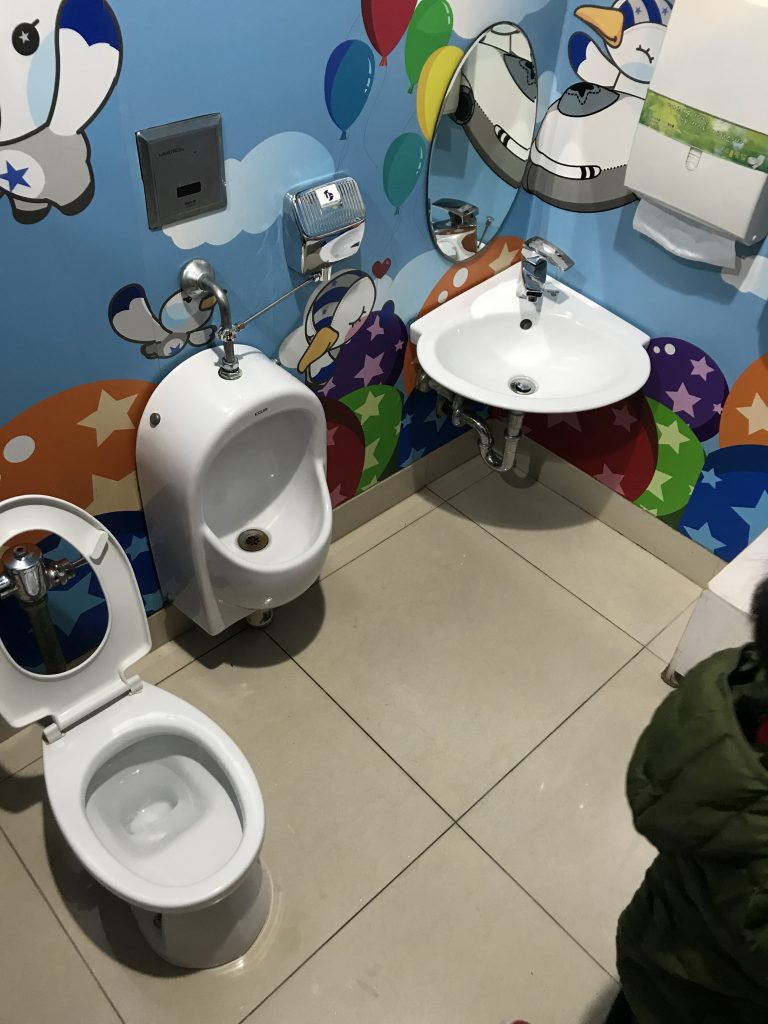 Paid after settling the documents and the process was quick since I did my reservations online. The costs of car rental was quite hefty and I spent more than 1million won for the 7 days car rental but I guessed it's worth it for the convenience and hassle free with zero excess CDW.
Picked up the car from the staff at the carpark who tried with his English to give me any other details and soon I was trying out the navigation system on the Sonata to get to our first cherry blossom encounter along the road. We exited the carpark for free and as I was getting accustomed to the car, we were soon stopping to park at the roadside to visit a jogging path lined with cherry blossom trees!
Nice view with not-that-big a crowd and soon after a few photos, we were back on the road. Slowly driving and following the speed limits, I went through 2 tolls and paid 1.9k won using cash at the counter since the car was not fitted with pass card. Driving into busy Busan, I managed to find the way around till we reached the parking of Hound Premier Nampo.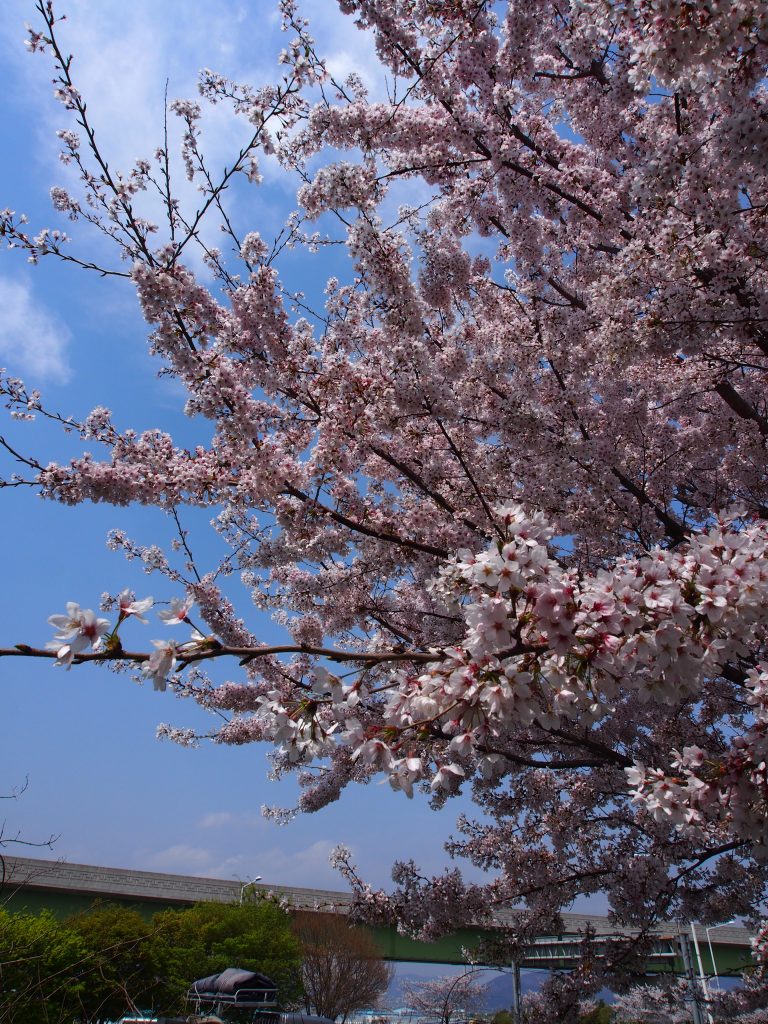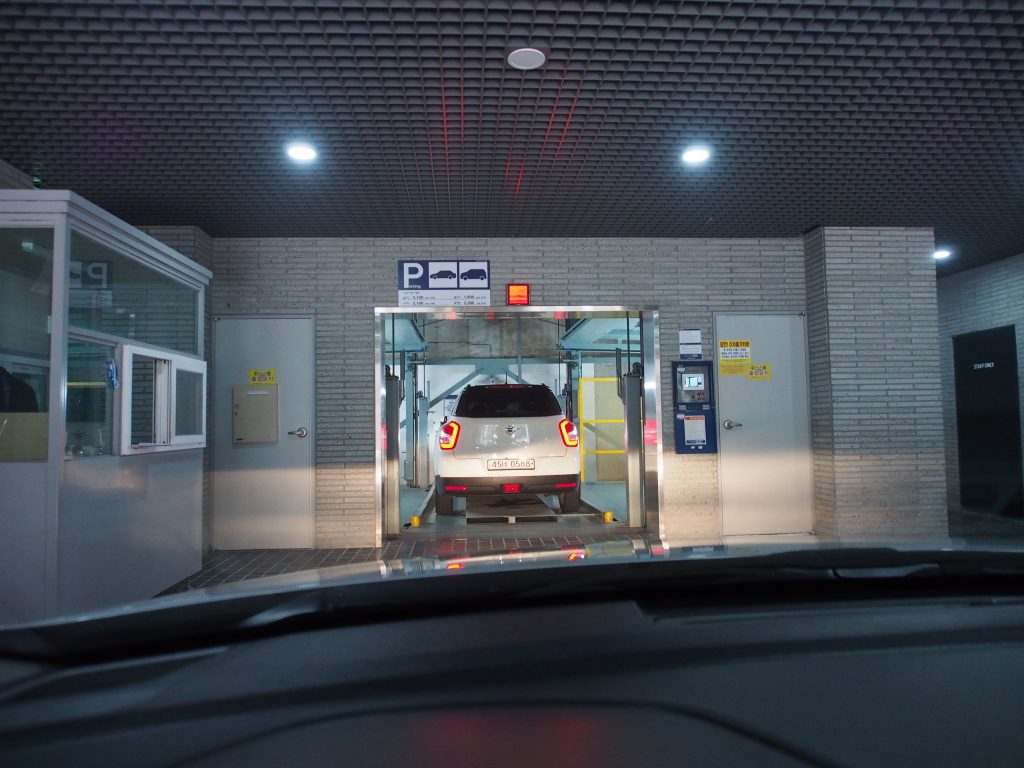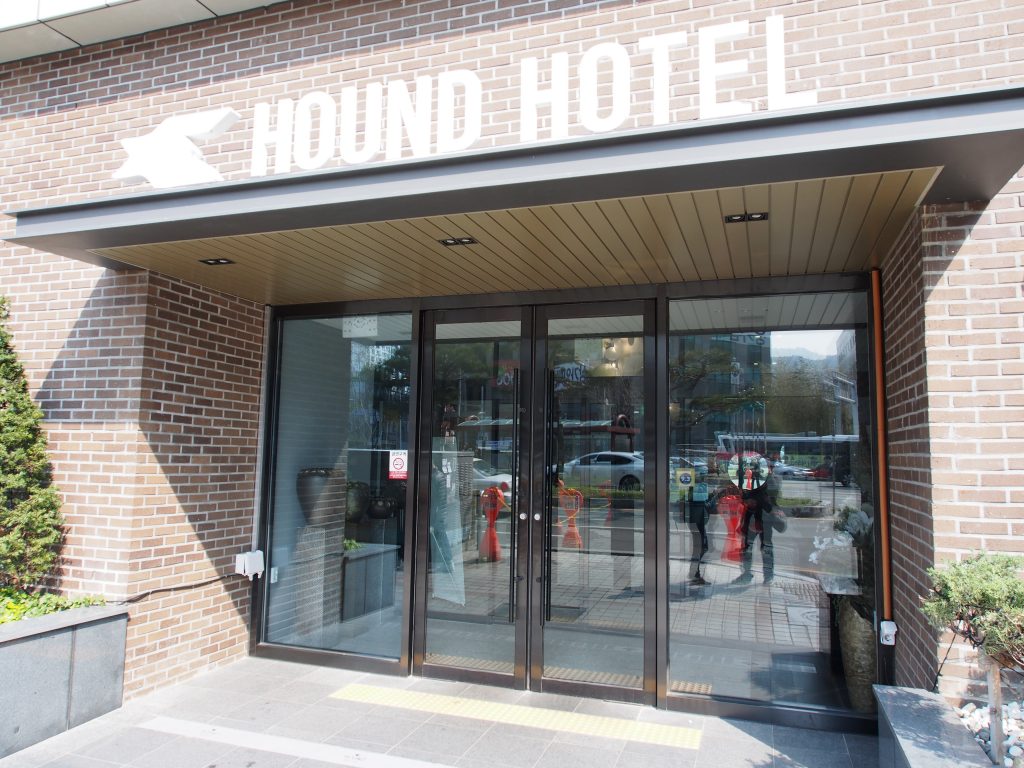 Got all our luggage out including a sleeping K before the vehicle attendant take over my car to park at their automated parking. The room was ready for check in thankfully, and we brought all the barang barang up. While K continue to sleep on the bed, we ended up taking a much needed nap till 3pm.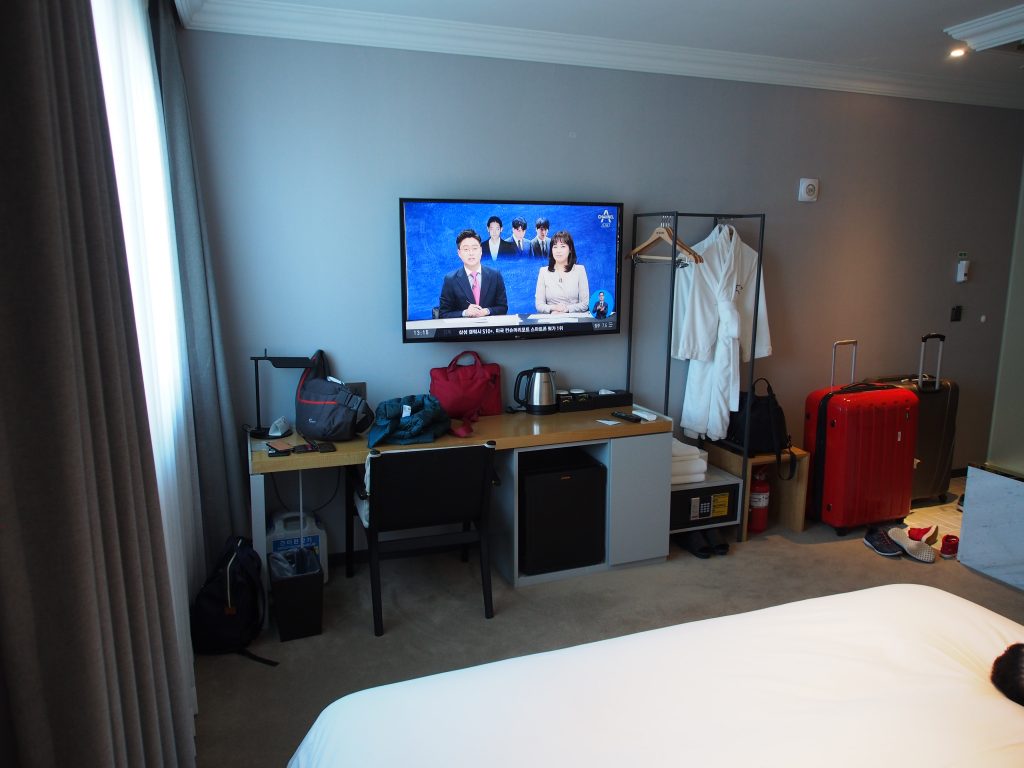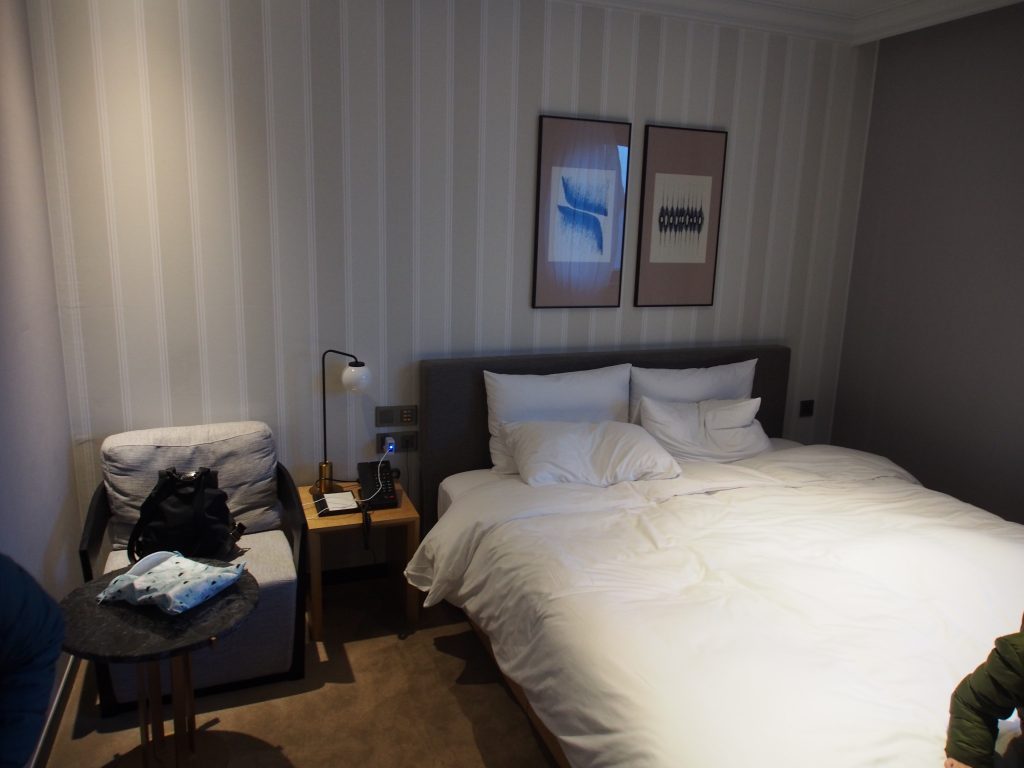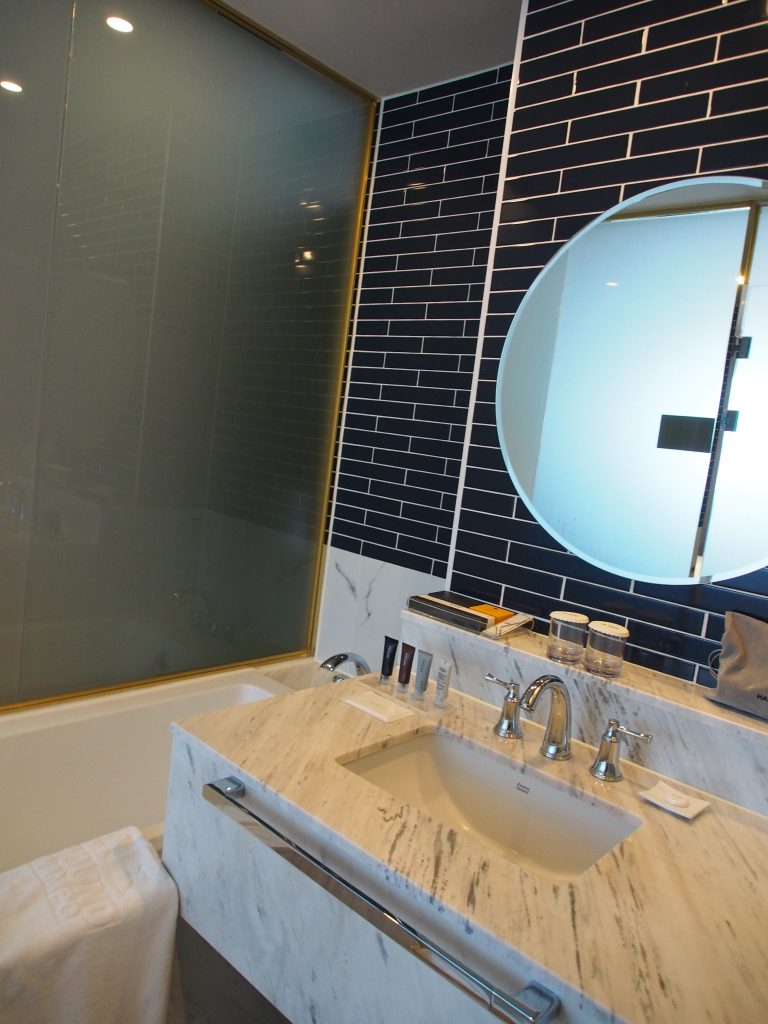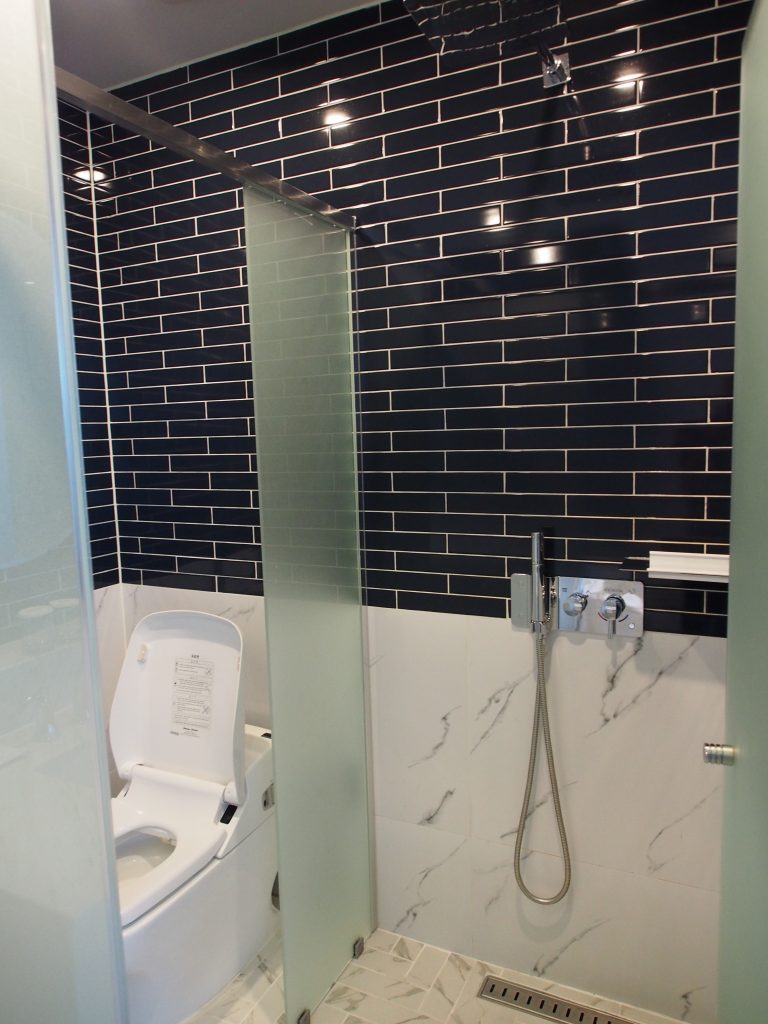 After waking up, we got out of the room to walk to Gukje Market, in the hope of getting lunch. It was a short 10mins walk there, going pass streets of restaurants and shops and we arrived finally to a huge area that was selling all sorts of stuff, from clothing to daily necessities to lightings. We were looking for food but couldn't really find one place to eat. Continued to walk along one of the major street until we decided to enter a certain Aori Ramen restaurant and have our lunch there. Spent 21k there, where we experienced eating ramen in privacy since each sitting area had individual curtains. Ramen was tasty but unfortunately our first meal in Korea was a Japanese meal.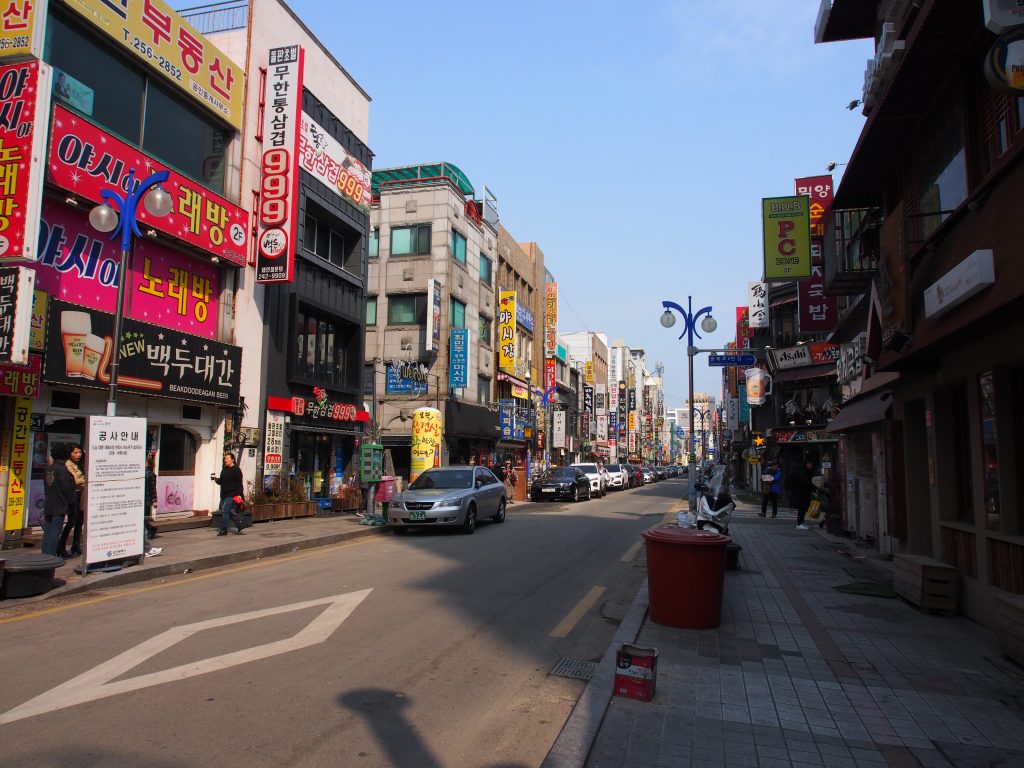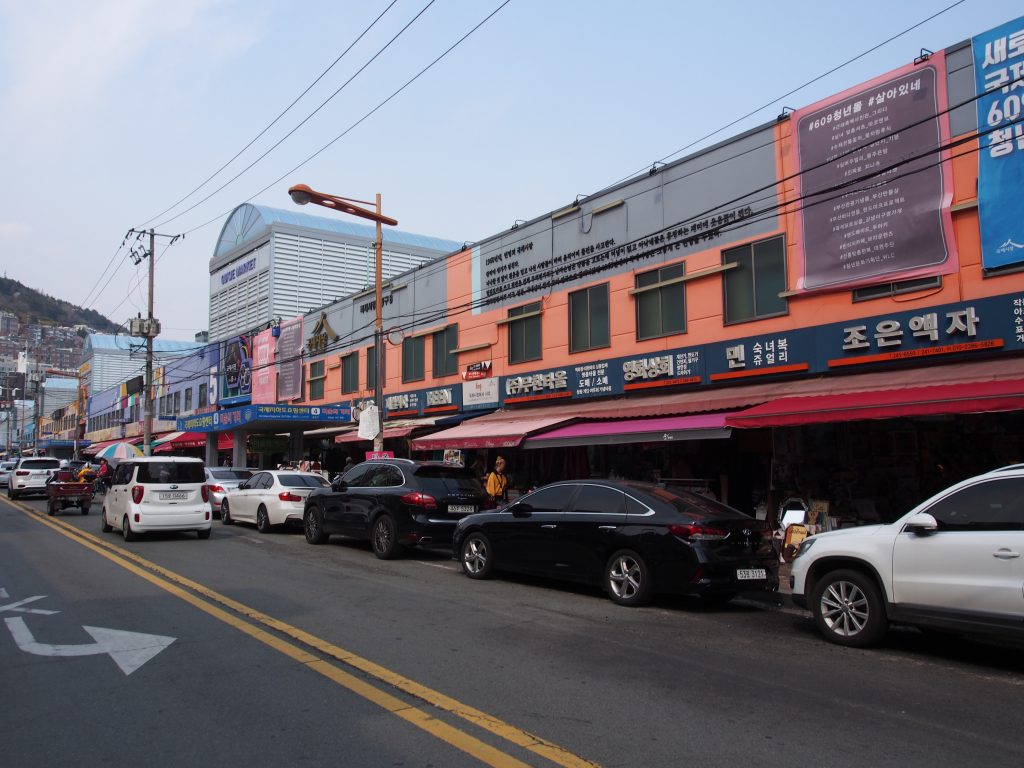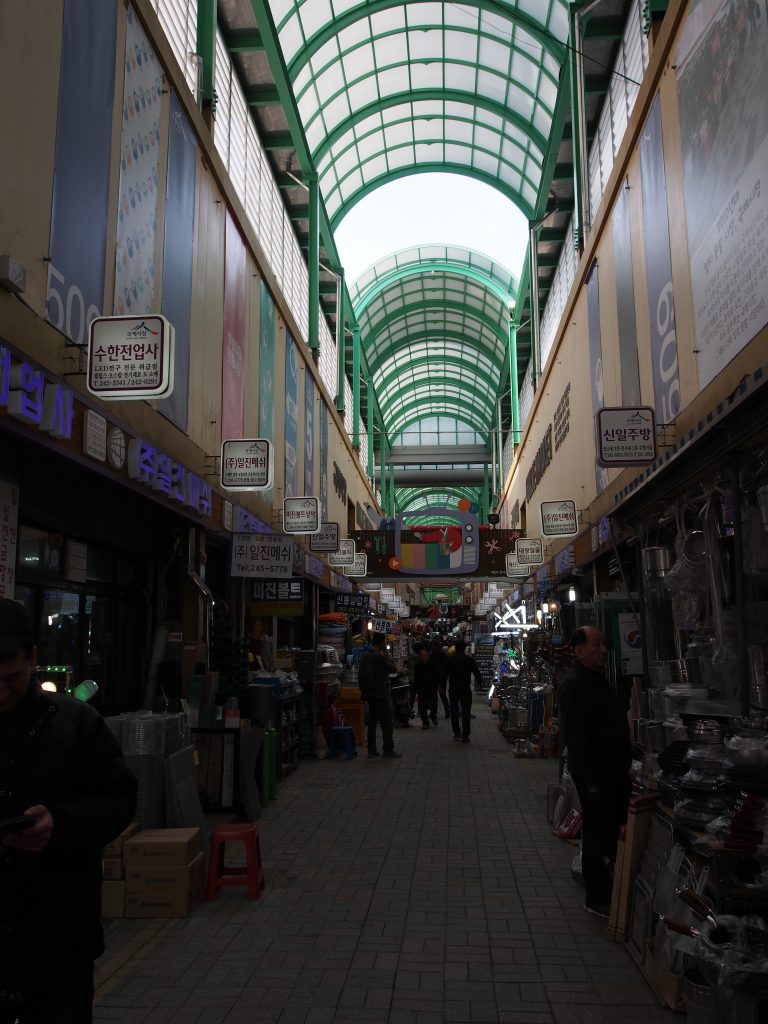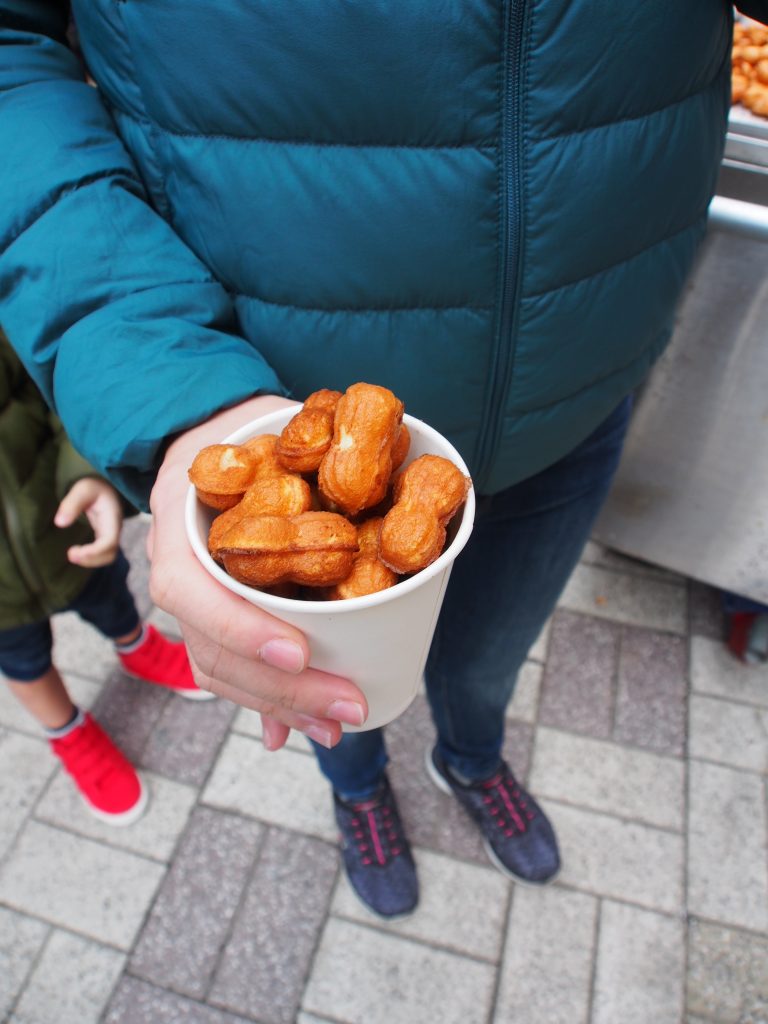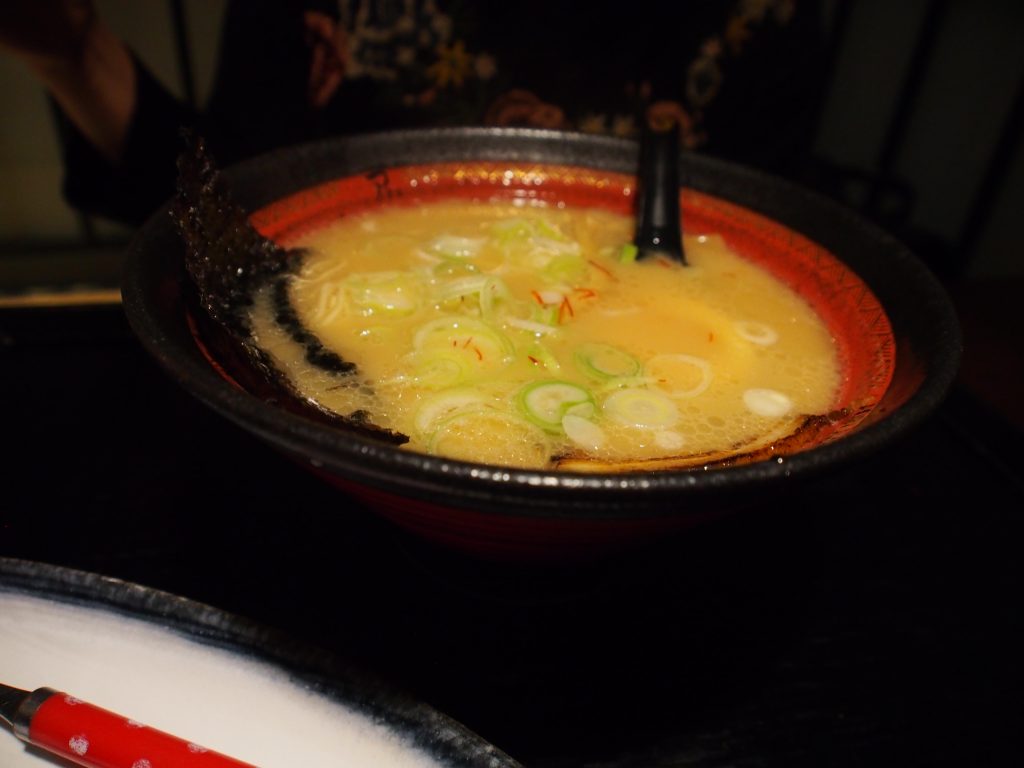 Then we returned back to hotel to get our car for the drive to Gamcheon cultural village. It was just a 20mins drive and I didn't realized that we had to drive up a hill to reach there. There was a parking building but by the time we arrived there weren't any space left (attendant waved me to move along). So I went downhill made a U turn and drove up again. Luckily one car exited and I was allowed to enter the parking building. Inside the one floor carpark, there was one lot for us left.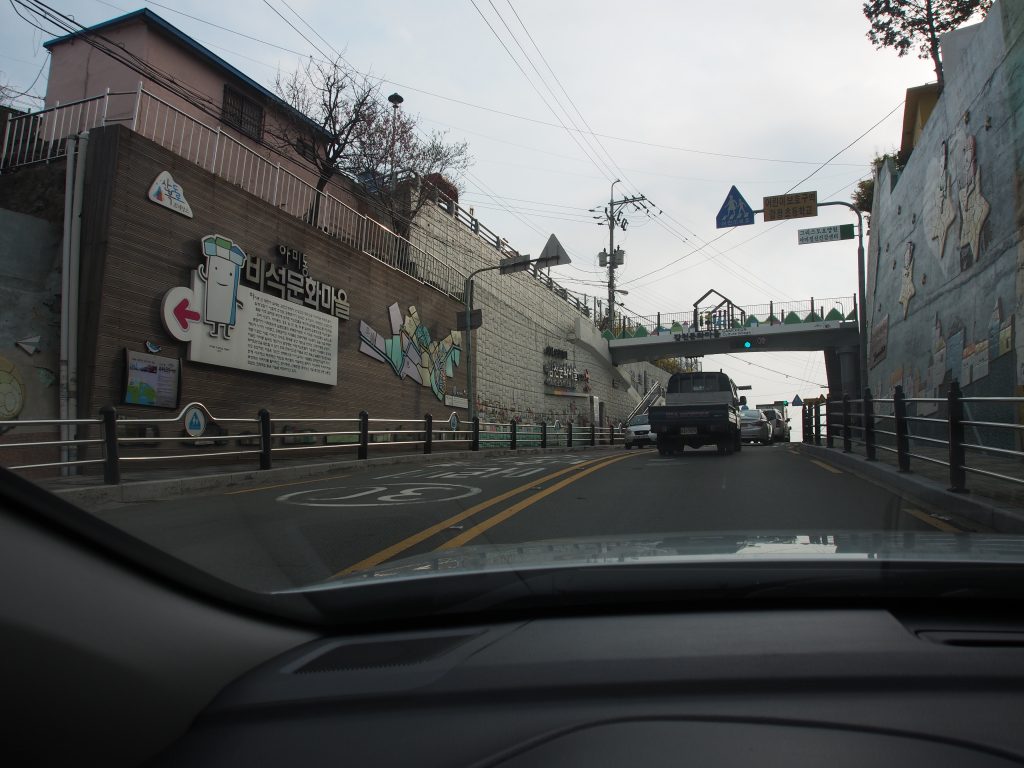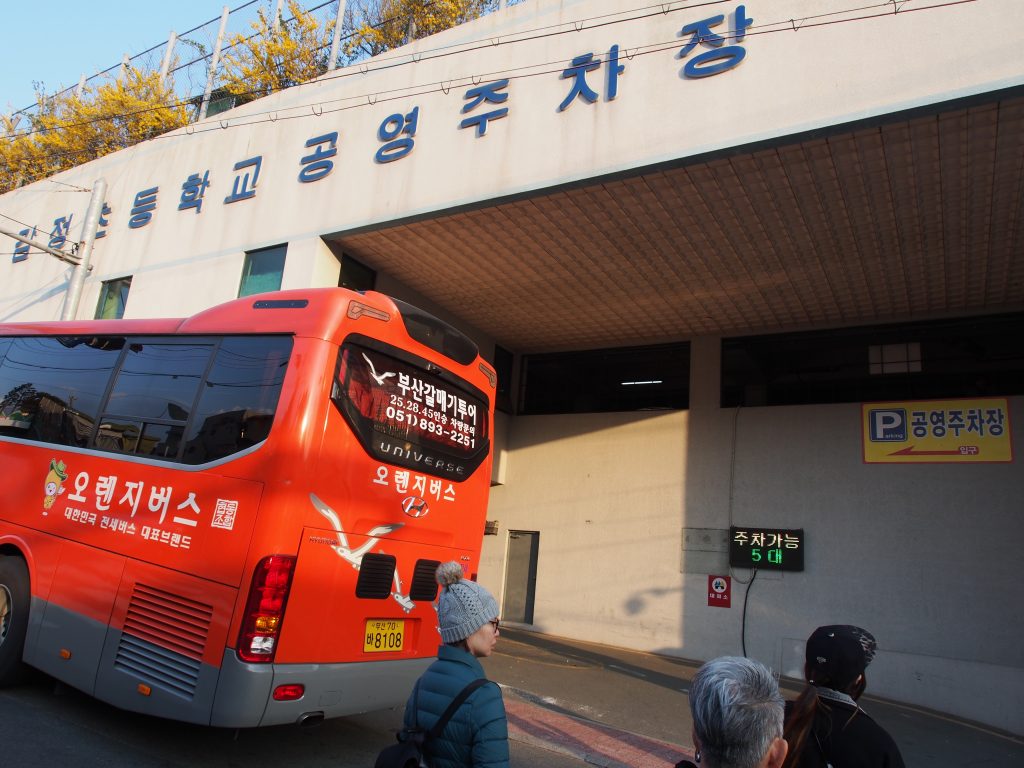 Exited the carpark through side stairway and crossed the road to visit the village. We first went to the photospot to the left of the bus stop and there we took some photos of the colourful village along the side of the mountain. Bought a map for 2k and was told that the starting point was at the back where we saw the overhead signage of the village's name.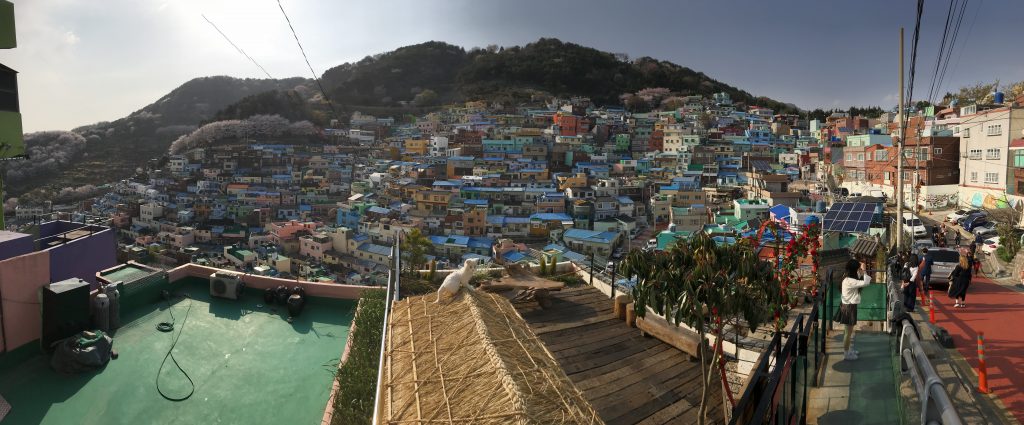 Walked back up and started at the starting point where it was much more crowded. There were many wall murals together with shops selling crafts and food. We took our time to explore and bought chicken on skewers that was flame(thrower) grilled. Unfortunately that was slightly spicy and K couldn't take a bite, leading to him fussing over being hungry. We went into a shop selling traditional Korean crafts but didn't manage to get anything. We also tried to get a fortune paper from one of the Tikum machine there for 1k each but the paper was mostly in Korean so we couldn't decipher if it was good or no good.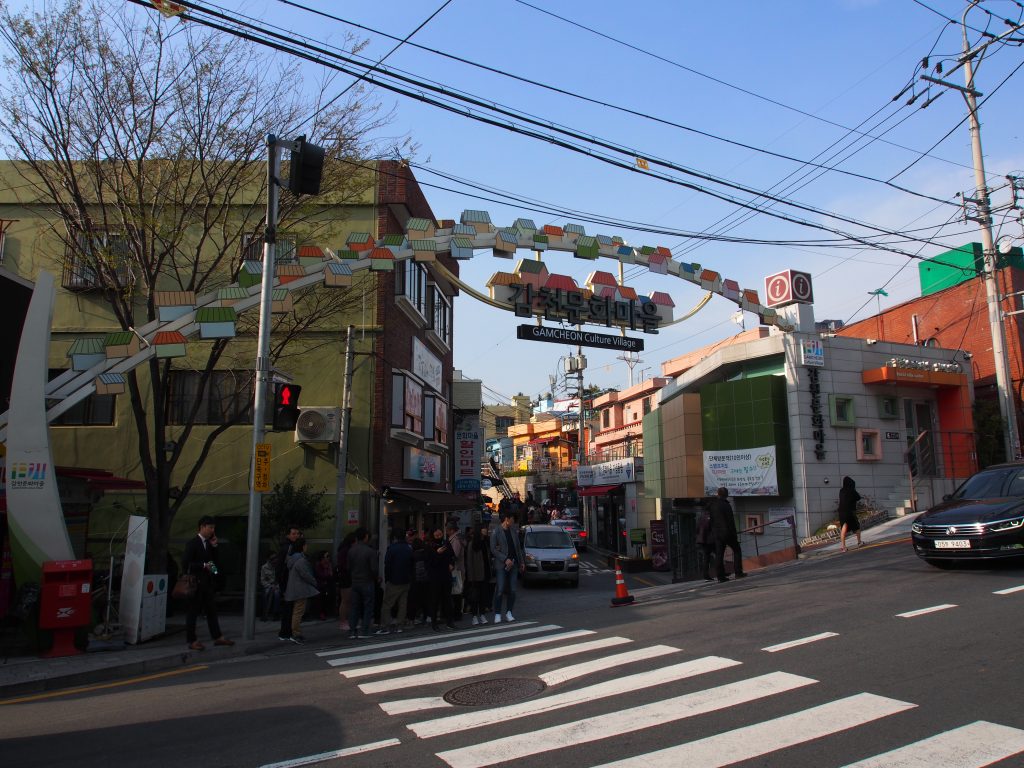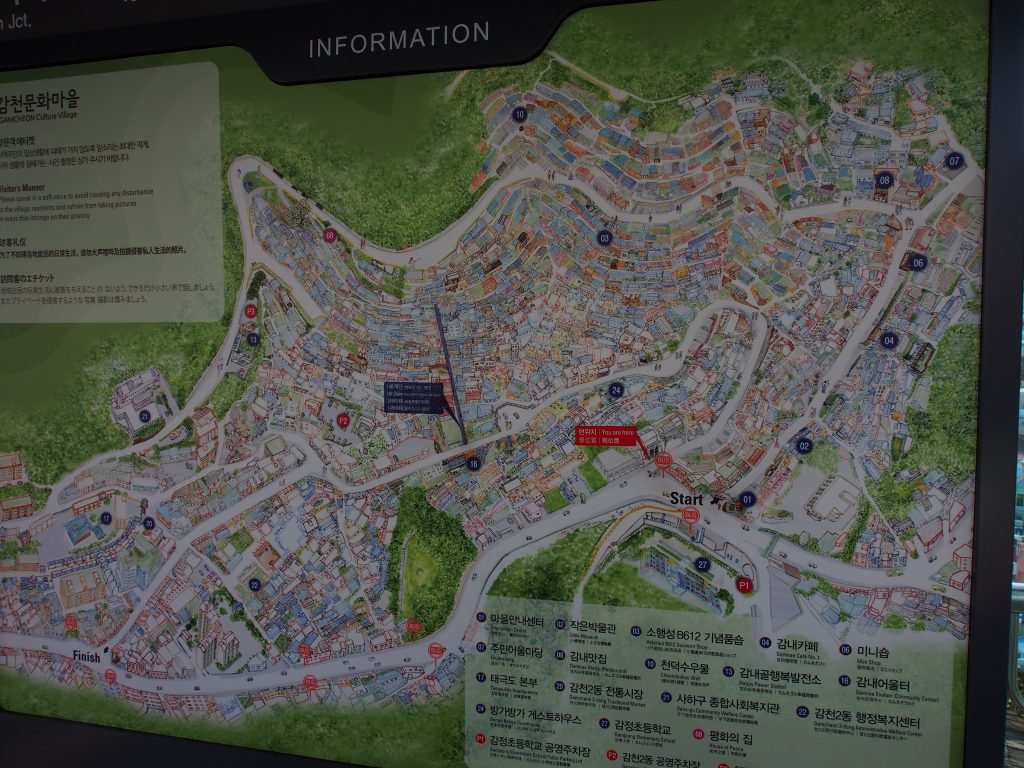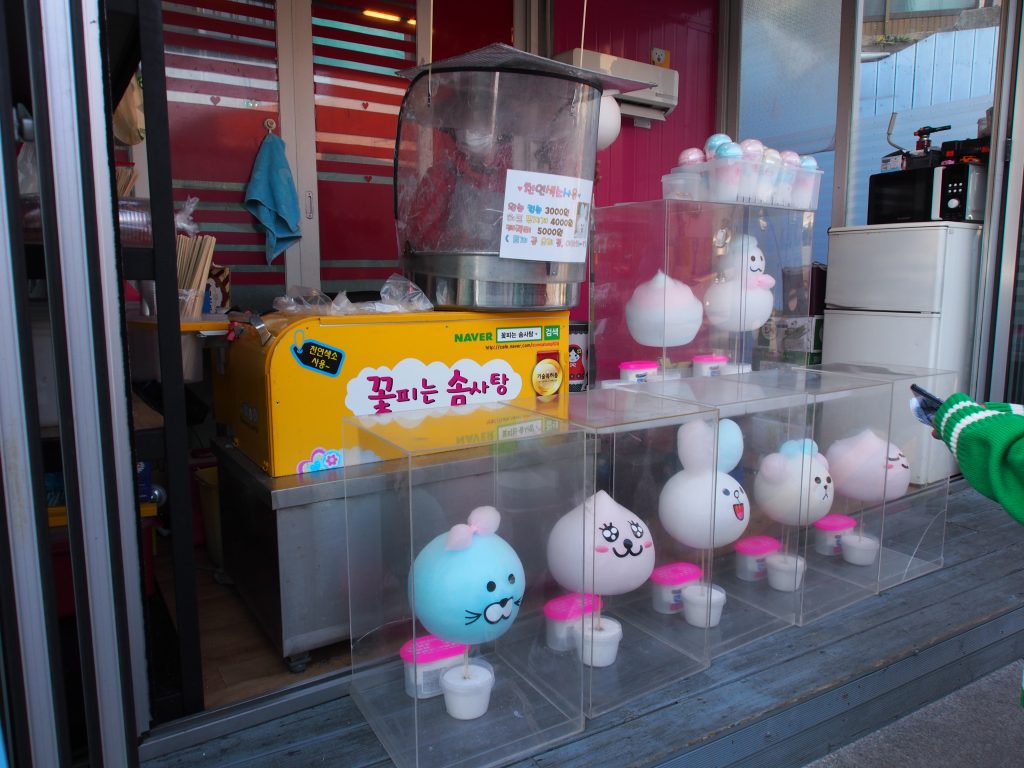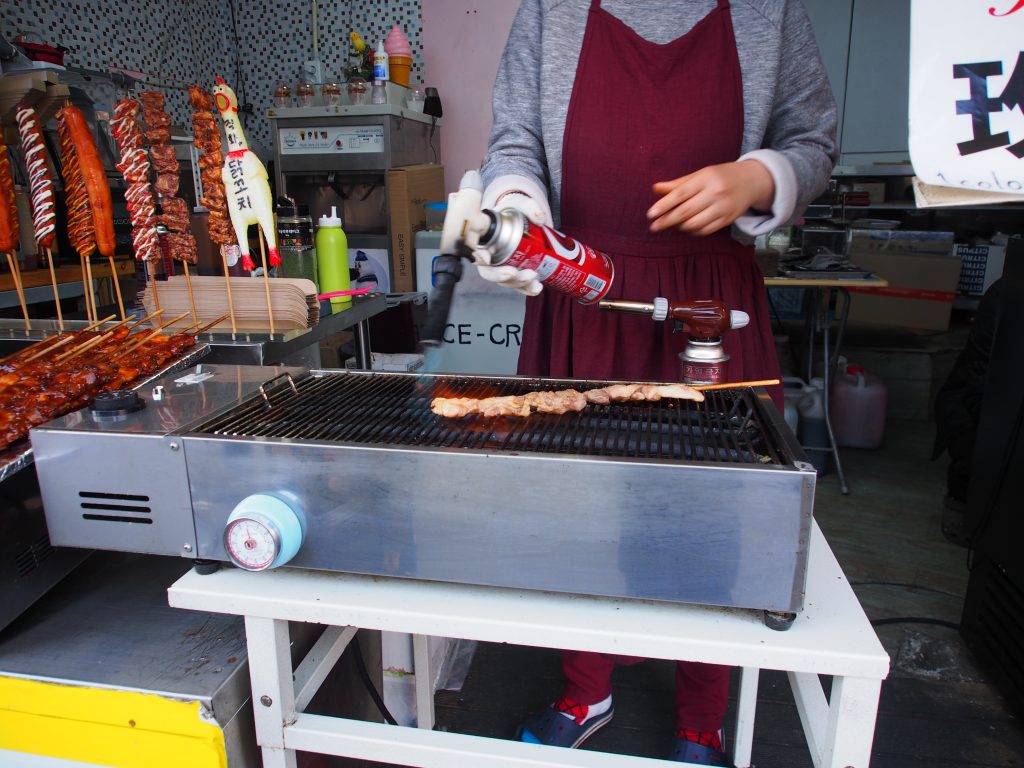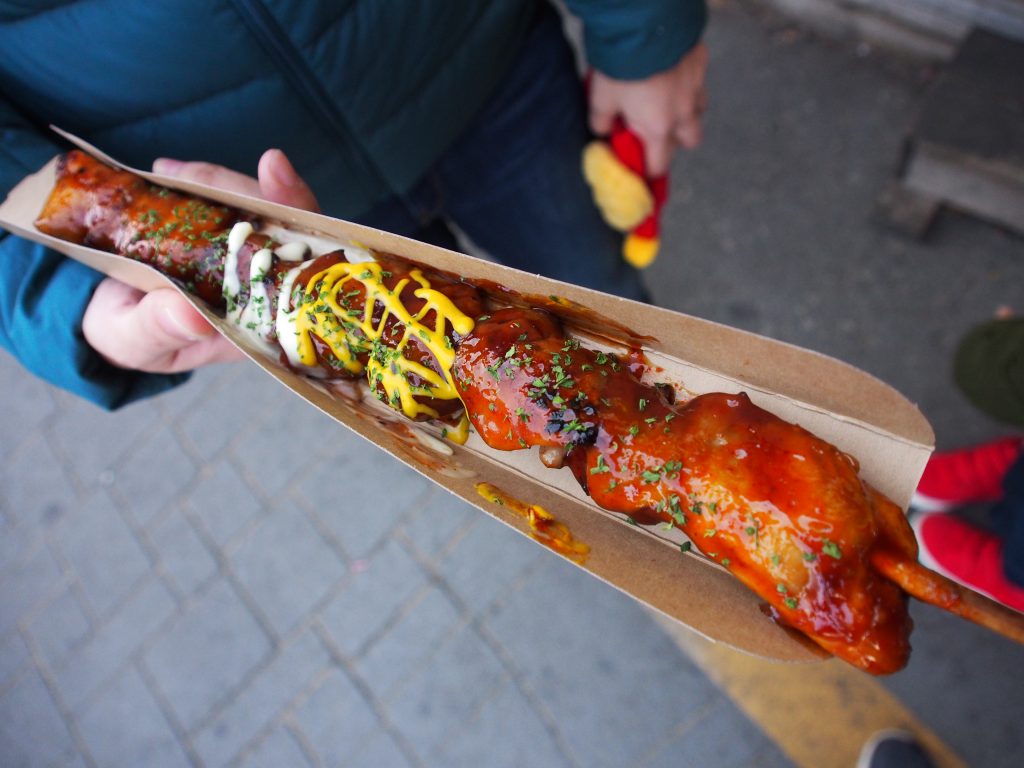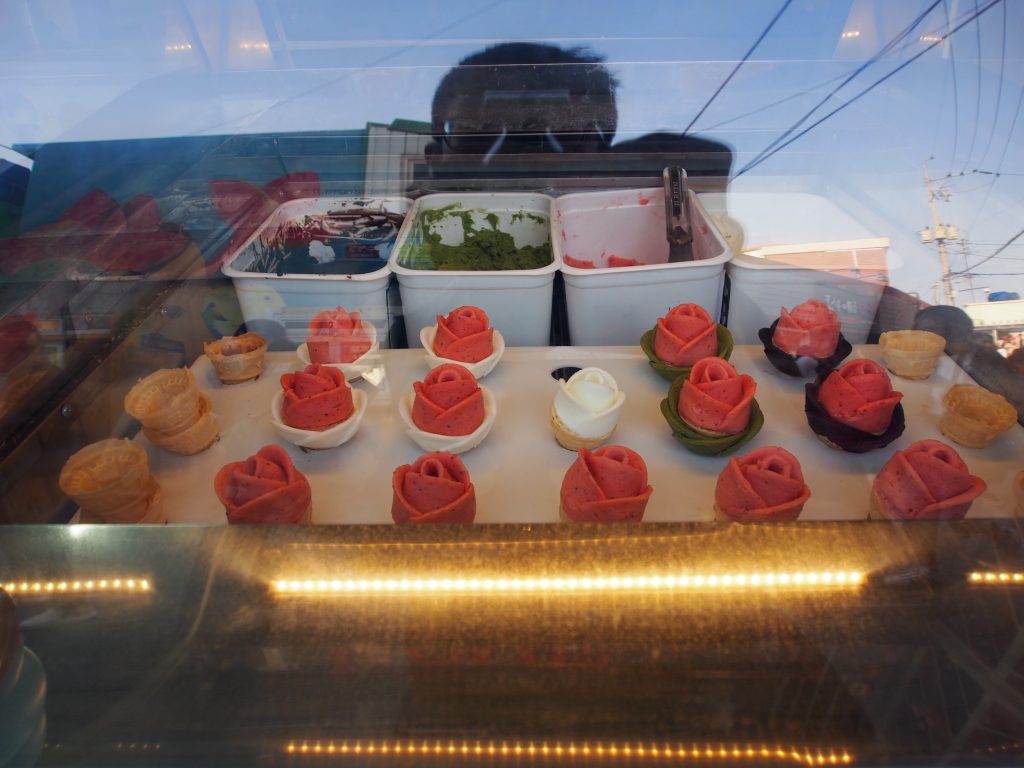 There were quite a few photo opportunity spots and one which gathered a long line was a statue of the Little Prince sitting on a wall looking out to sea. So many people was trying to get a photo with him but we just moved along.
We arrived at a spot that had a good view of the hillside houses and the sea and took a picture before making a Uturn. Went up a short flight of stairs to walk through one of the tiny walkways and it wasn't all too interesting. Before returning, we stopped at a cafe with a view and some windmills to eat waffle with ice cream together with a nice hot Americano. The wind was pretty strong and a little chilly but K seemed satisfied with the food in place for the chicken that he missed earlier.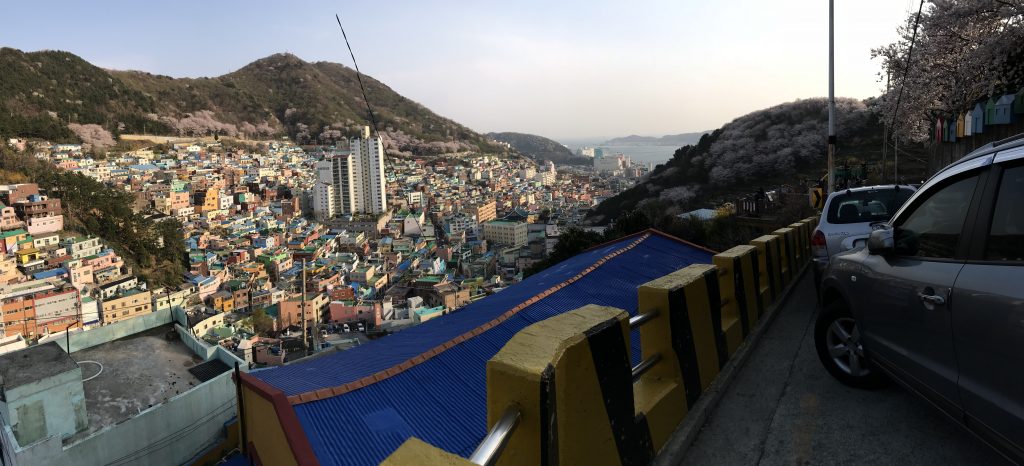 We returned to the carpark to retrieve the car and the carpark fee upon exit was a small 2k amount! This was cheap!
Drove back downhill and a couple more turns we were back at the hotel. I had to park myself into the automated lift as the attendant wasn't around and another staff was not able to drive but it wasn't difficult. We returned to the room for a bath at the bathtub, one of the favorite activity of every holiday and soon it was time to get out for dinner.
The street was illuminated with bright lights at where we stayed, it seemed to feel like a red light district with advertisements of scantily dressed woman on the walls. We tried to explore other places to eat. There were many tiny makeshift stores selling seafood along BIFF but that didn't feel like a good place to have dinner for K. We got our breakfast from none other than Paris Baguette before finding a Korean Chinese restaurant (Hong Kong Banjum 0410 Plus) to eat in.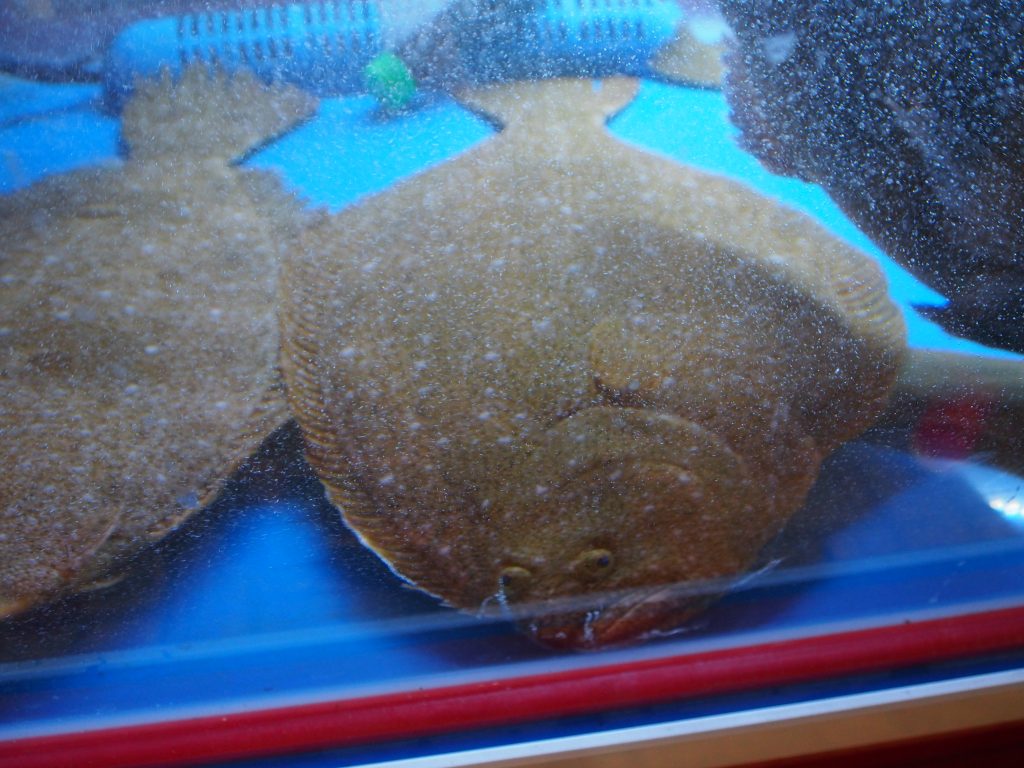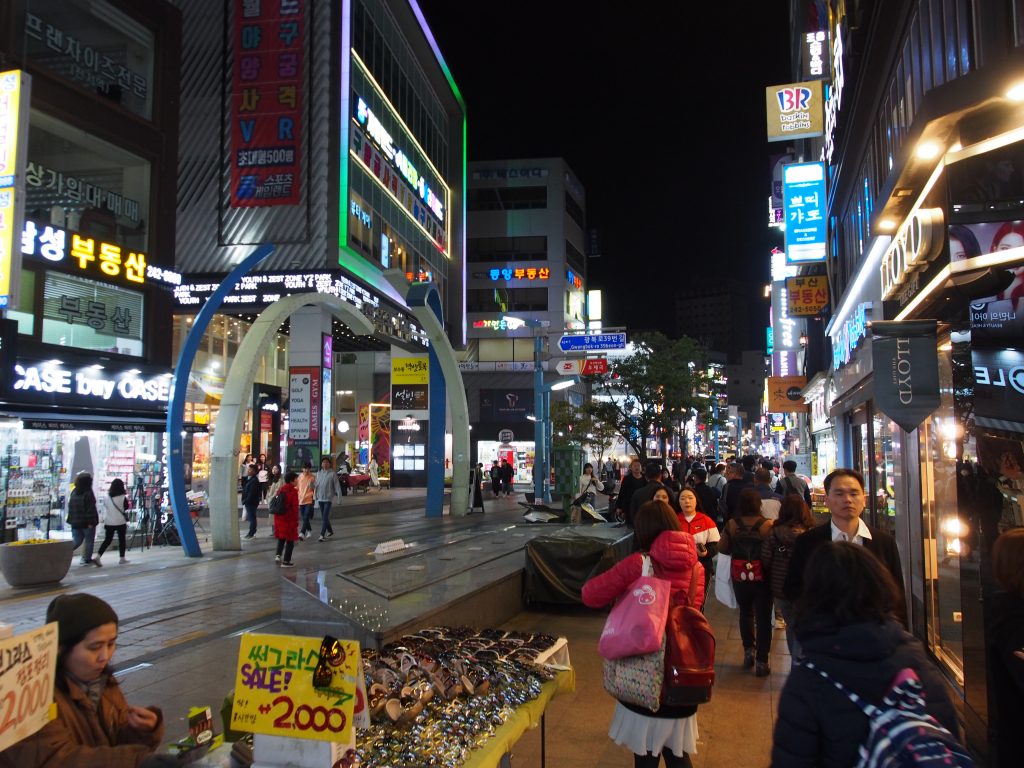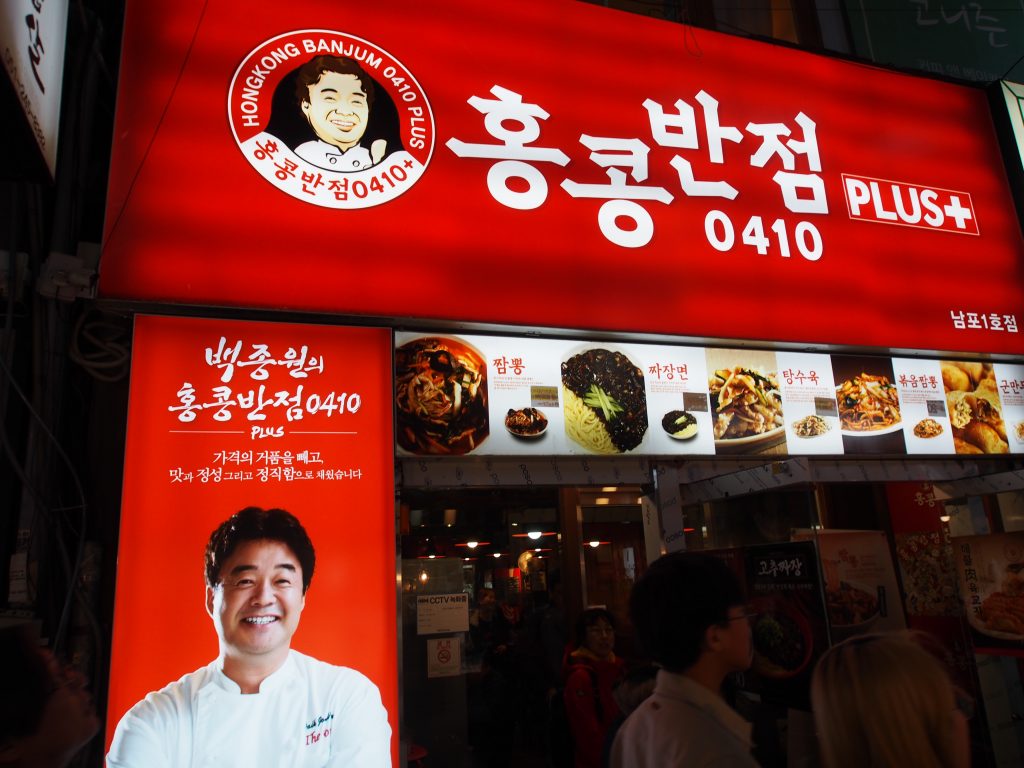 Ordered a Jjajangmyeon, fried jjampong and tangsuyuk. The portions were pretty big but the food came fast. The food also turned cold pretty quickly. The ok tasting dinner was about 22k.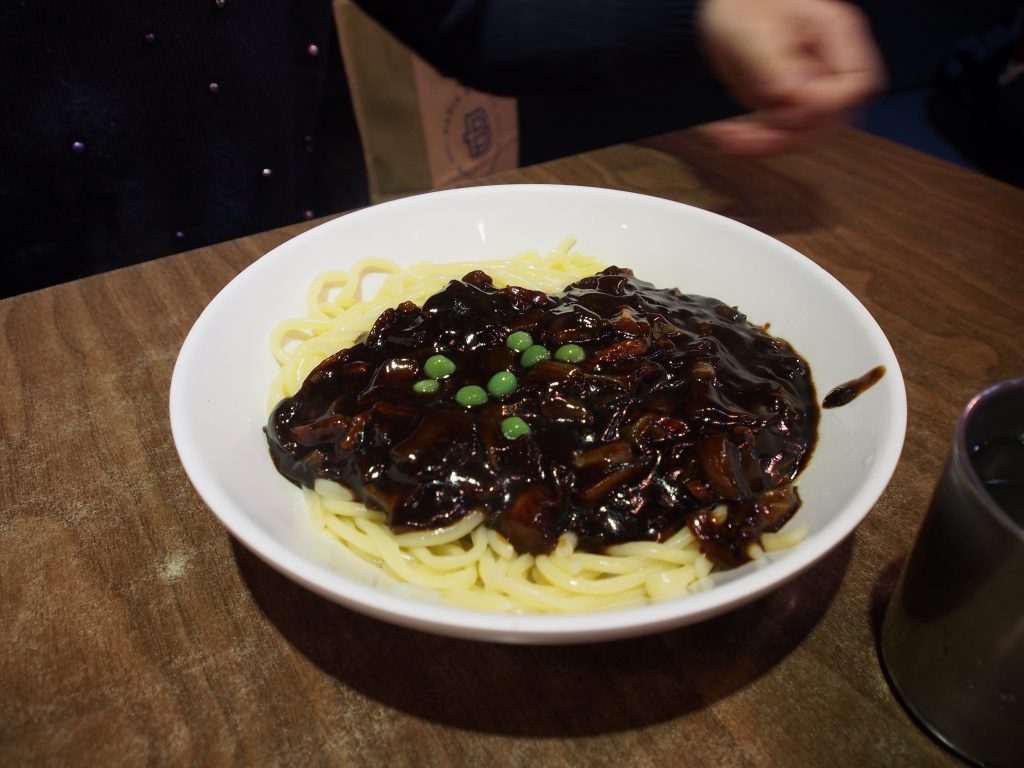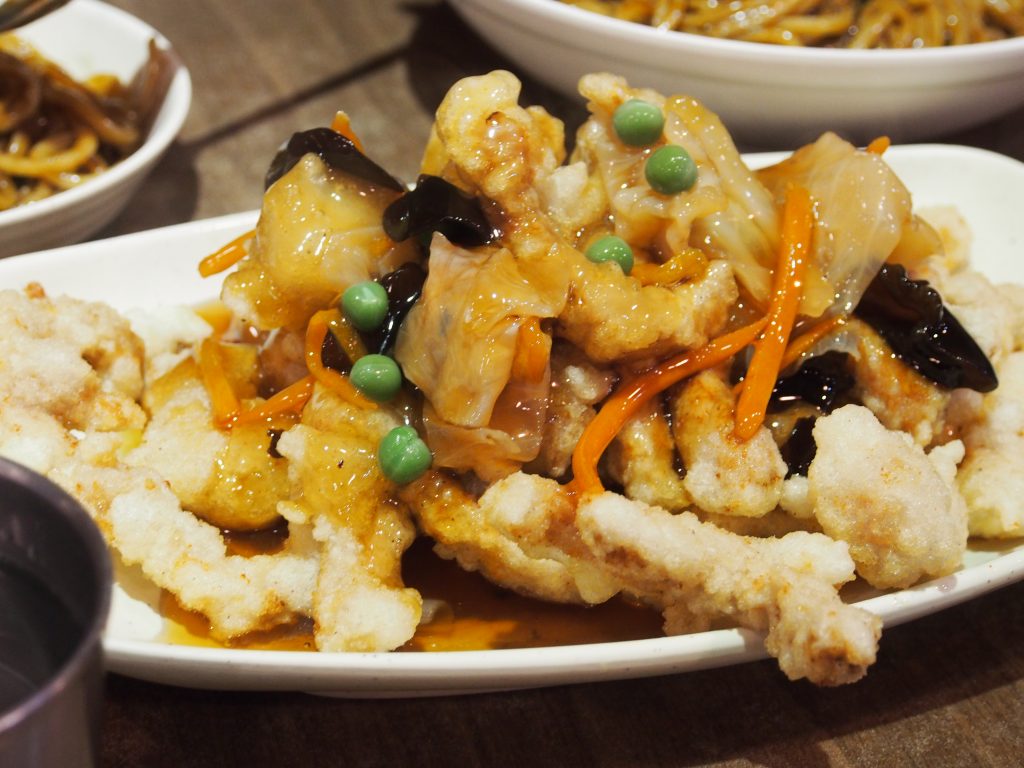 The night temperature had dropped and the winds were quite strong making it really cold. We visited an Artbox and K had to use a toilet. Thankfully there was one at level 3, where the cinema was. Didn't get anything from there and we left to walk back to the hotel.
Night ended really quickly as we were all tired from the lack of sleep. The big comfy bed eased us into dreamland moments later.