630am, baby K's slight cry awoke me and I quickly climbed out of bed to see a yellow round sun already up above the horizon. It was good weather but I didn't catch the sunrise in time.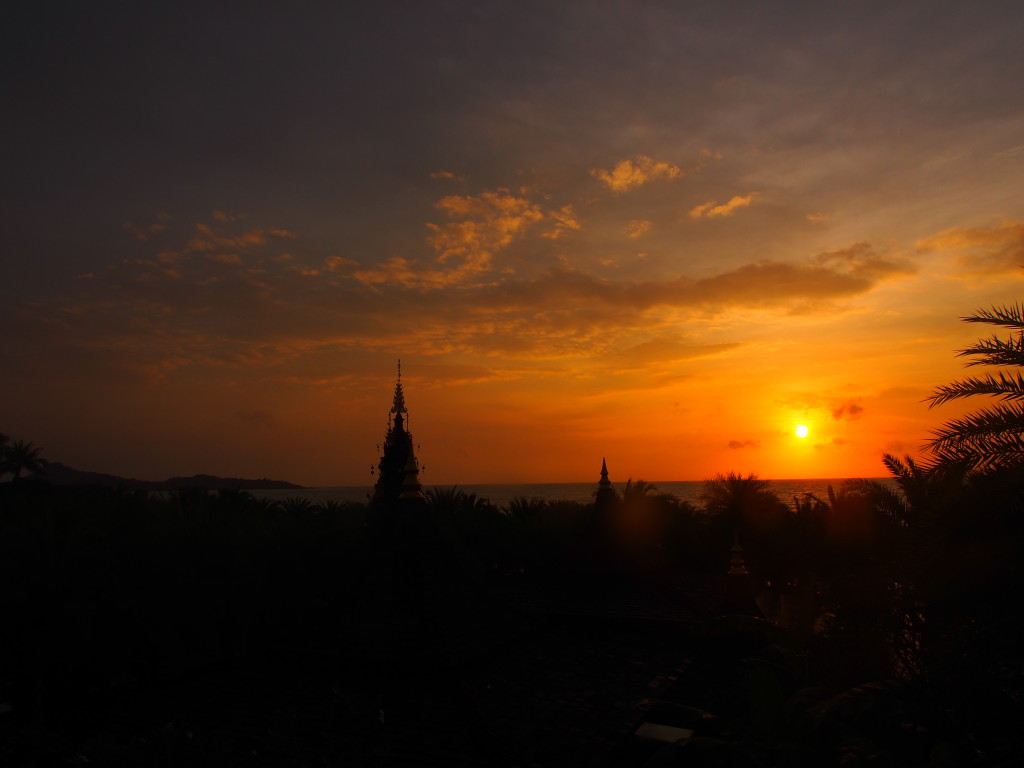 The morning would be spent entirely to pack, since we bought a lot of food before our transport from Samuitours come pick us at 11am. This was the cheapest deal I could find as a taxi would cost 100baht more if I booked from the the reception.
Baby and wife slept till 8 and after feeding baby, we went for brekkie. Took some porridge from the staff to bring away so that we wouldn't need to cook any and then we could quickly packed the pot without having the need to clean. Brought the baby to the beach one last time before we had to go home.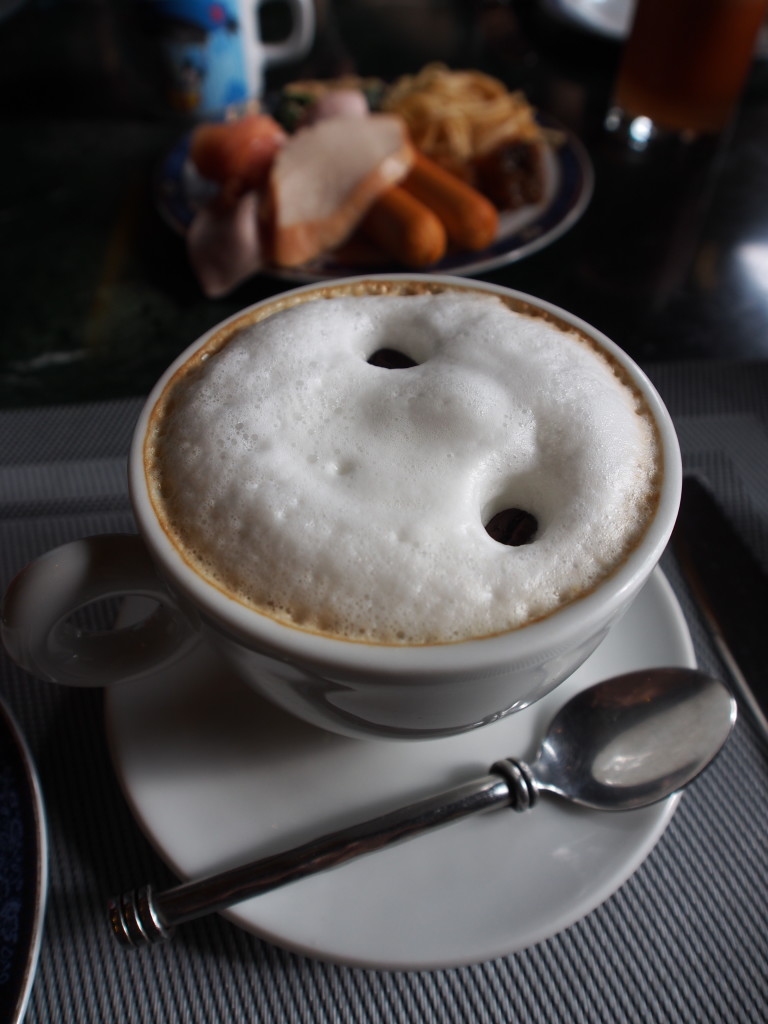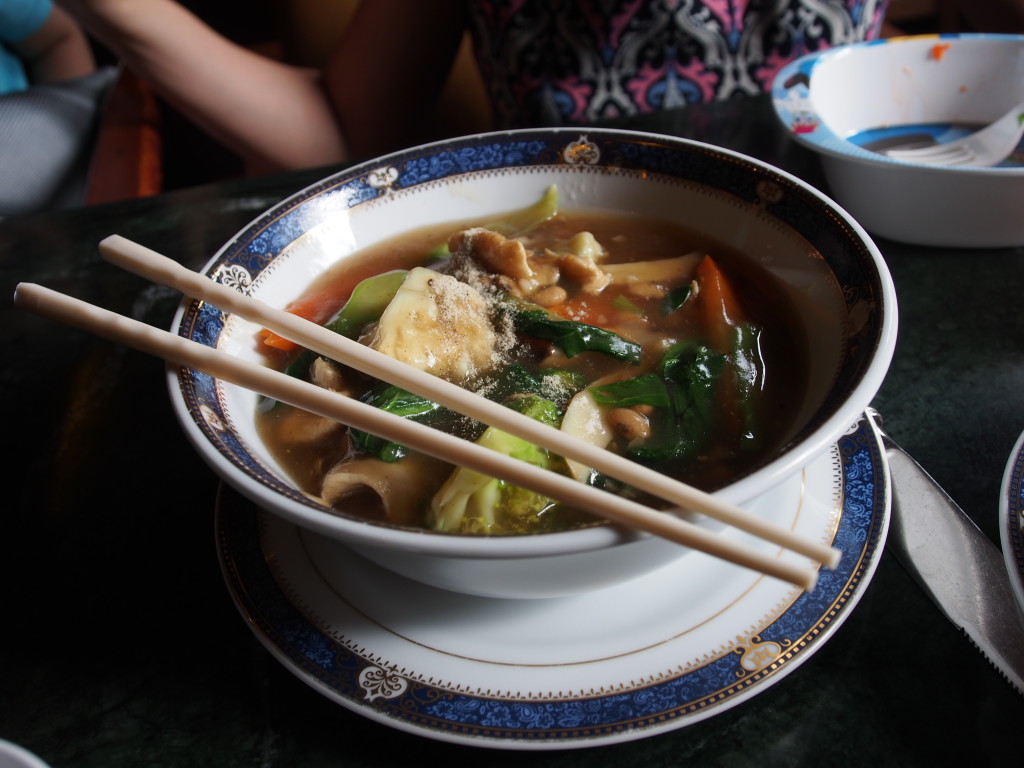 Last few hours were spent packing and cooking and looking out for the baby. Returned the key to the rental car at the reception and also did a check out. The resort staff helped with our luggage up to the mini bus that had also arrived at 11am sharp.
Baby K fell asleep on the journey to the airport. 30 mins past and we arrived, check in was done quickly as all the counters were manned. We brought along the stroller because baby K was still napping away inside.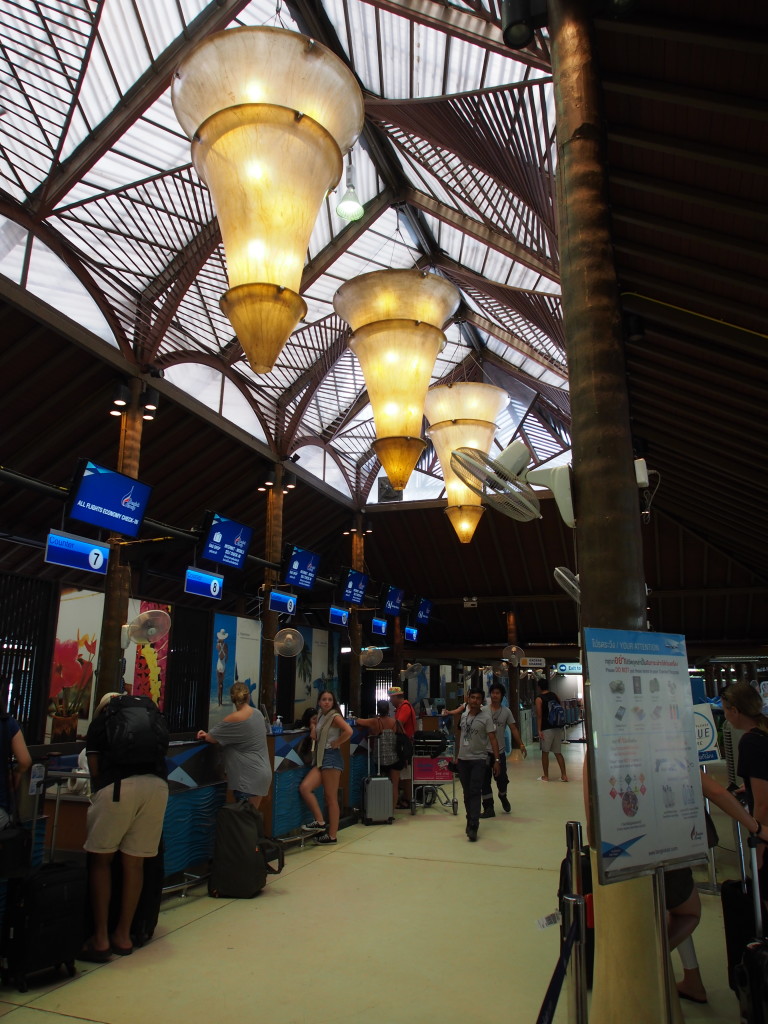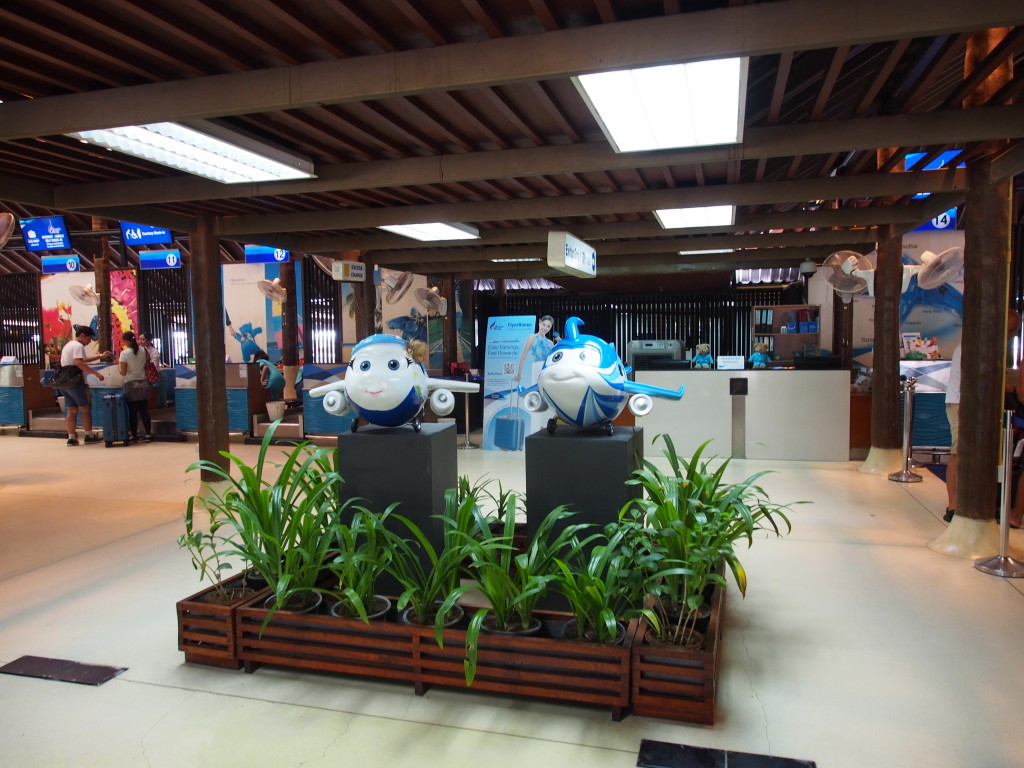 The gate was some distance away and we had to walk through what looked like a layout of a premium outlet. Bought some Swenson's to eat before some heavy showers came pouring all of a sudden. Had to wait for the rain to lighten before moving on as it was splashing inwards.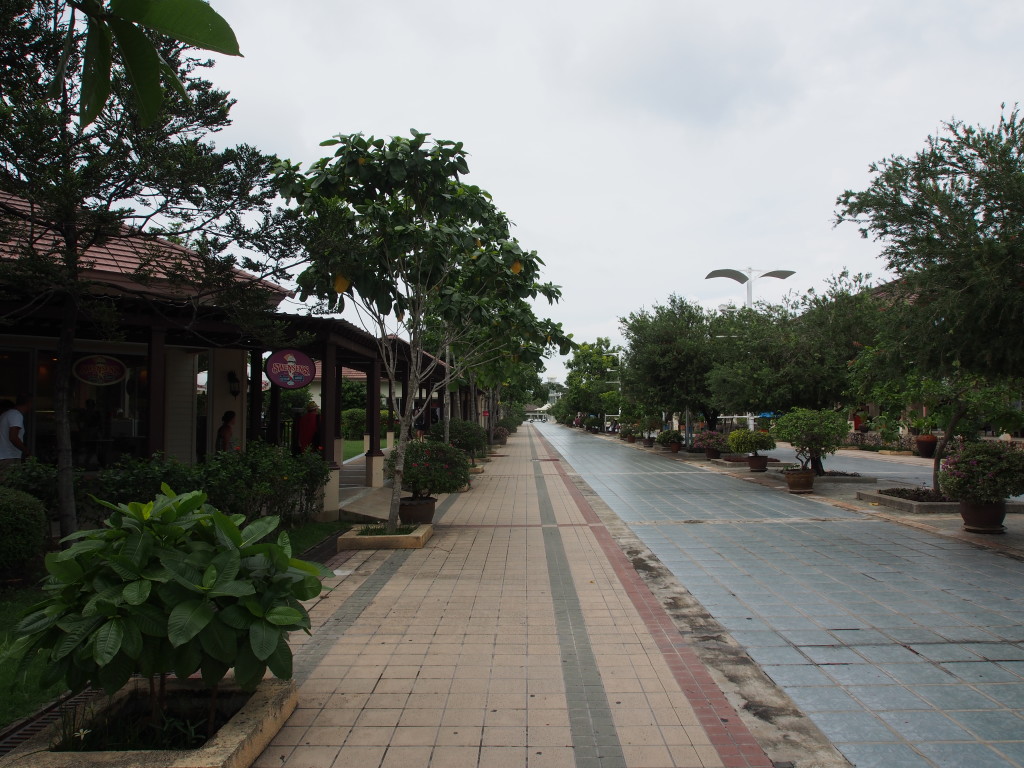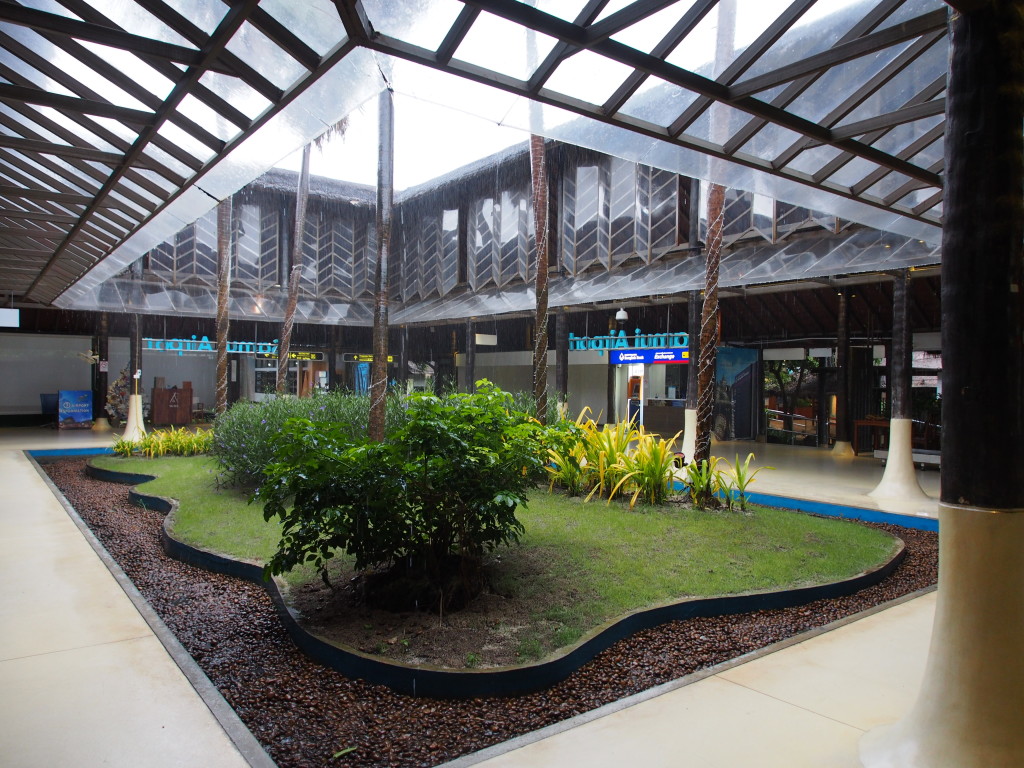 The security check just before the gate was especially strict. They removed quite a lot of stuff from our diaper bags and another hand luggage even though we had a baby with us. Baby K who was snoozing peacefully in the stroller was almost asked to be removed from the stroller for checking. It was a frustrating moment.
I heard over the intercom as the staff was calling for me to approach the gate but I knew we were still early. When I arrived and checked with the staff, they said that there was a powerbank in my checked-in luggage and I suddenly remember too. But I was caught by surprise that they were so strict about it. I had to follow the staff (along with a few others) to the luggage check area and remove the power bank, which we could bring on in our hand luggage.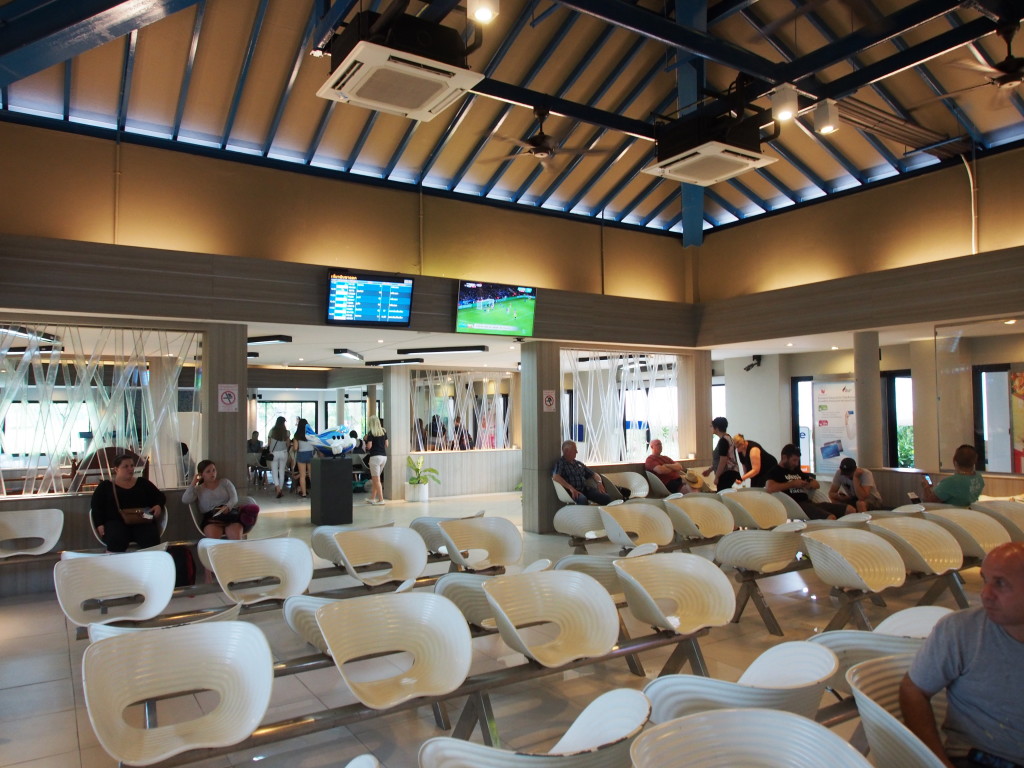 When it was boarding time, I had to bring the stroller and place it at the front of the tram where there was a storage place. It was then taken care of by the staff to load onto the plane.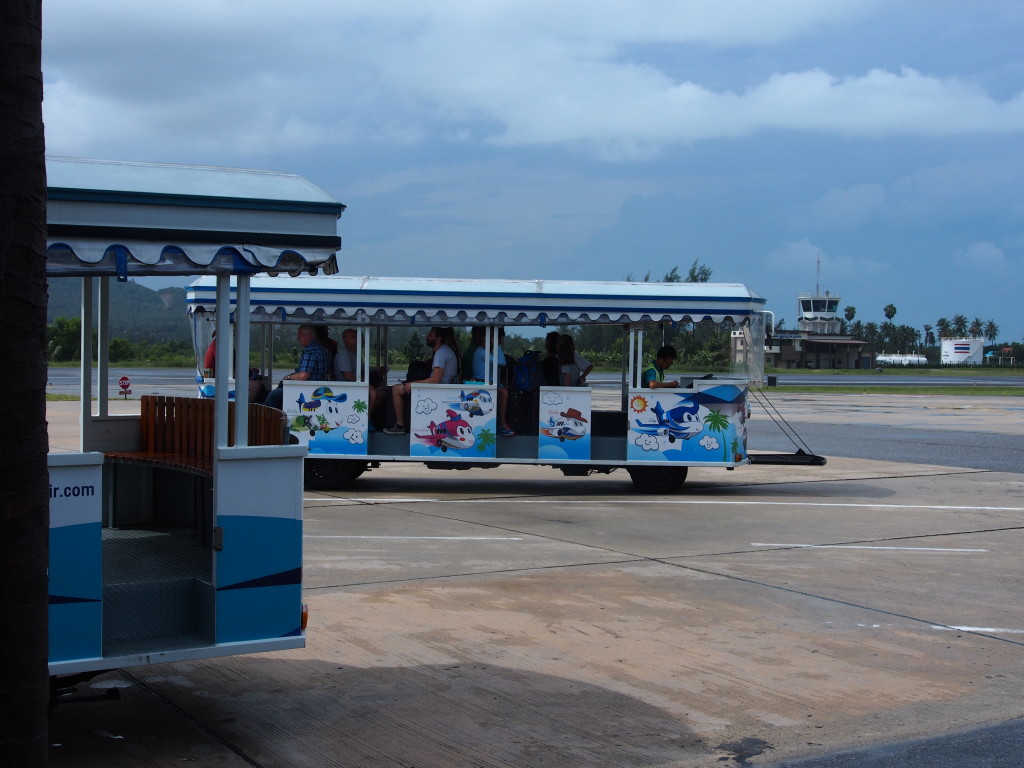 The flight back was not all smooth. Baby K was cranky maybe due to not having enough sleep or even food. He was moving from one toy to another rather quickly and we were running out of things to keep him entertained. Fortunately he found interests in the passengers sitting behind us and was constantly playing with them. That gave us some rest time before disembarking.
The arrival into the airport was different from what I was used to, we had to go through security scanning, something that was not required previously. But this was not as difficult as the one in Koh Samui but time consuming nonetheless.
It was unusually crowded at immigrations and for Singaporean families more than 4 members there were special shortcuts opened at the side counters to allow faster processing for them. Thankfully we were allowed to go through that path after they processed the bigger families. DFS was also crowded but that was the final queue before meeting Dad at the arrivals hall.
This trip was a short getaway for baby K on his 1yr old birthday. The difference between this trip and the previous ones was that there were a lot less cleaning times but a lot more looking out for baby times since he climbs and crawls everywhere now. We had to bring pressure cookers bought from Taobao and rice and vegetables to cook his meals and also visit supermarkets to buy fish. Our accommodation had a kitchen and a fridge and that made things easier for cooking and storage. I prefer traveling during this period as you get to see more while out and not get restricted by his meal times which were already prepared and pumping times and of course the less strenuous cleaning that came with it.