Soon after start of CNY, we were aboard the Scoot Boeing 777 on a 7.5hrs flight towards Sydney. We booked the seats with more leg space but it seemed similar to the rest. Being a budget carrier, it didn't really gave the feel of one, though there weren't touch screens monitors on the seats for info or anything. The flight was smooth sailing and we slept though the bulk of it, with the exception of a moment where I dropped my spectacles but managed to recover when my wife awoke and found it underneath the seats behind.
There wasn't a long queue at immigration and we got through that quickly as well. Luggage took a while and we exited the arrivals without going through any quarantine (like those that were frequently shown on tv). Proceeded to the shuttle bus stop which was under a bridge with our printed tickets in hand that was reserved online. Had to wait for bus to arrive so I went back to arrival hall to get a drink. Went past a vending machine and saw that the drinks were expensive, about $3.8! Went further to a shop to get the same drink, didn't know the price till I paid, $4.70. That's bloody expensive! It was just sparkling spring water in a pretty plastic bottle. How do people survive here? I missed Singapore. Mini bus (Airbus) came 30mins later.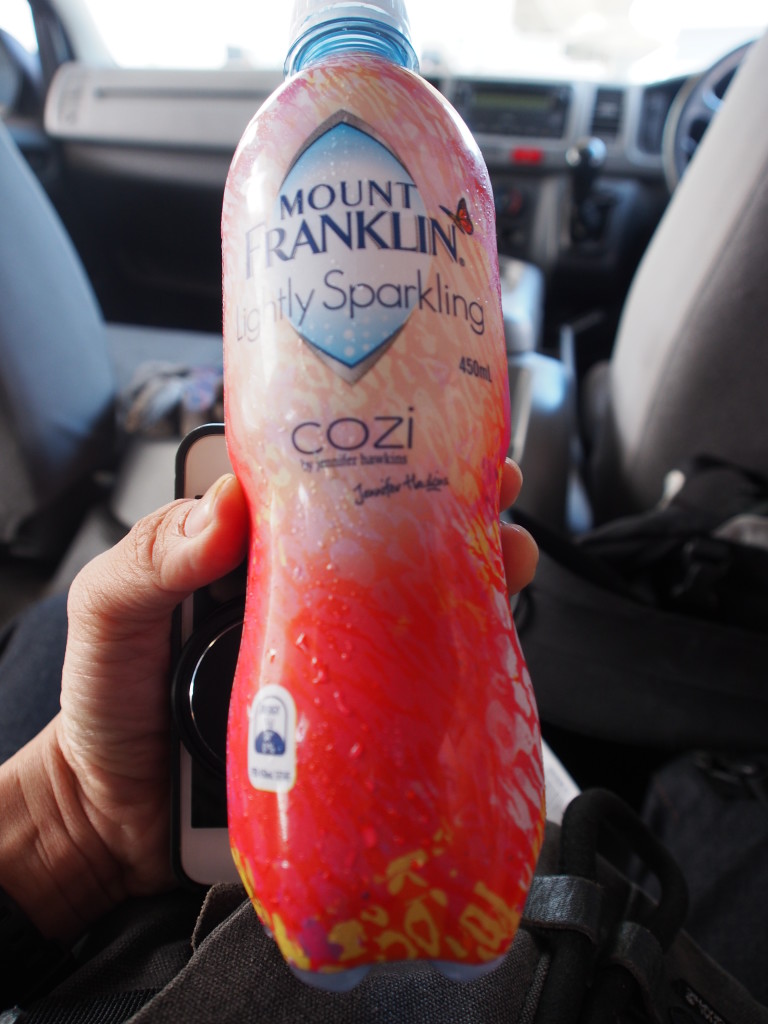 It was not another 1hr that we arrived at our hotel. The shuttle brought us around the city, dropping off passengers along the way. This gave us a hint on where all the major shopping streets were, so as to revisit later. The downside was that there were traffic jams, as in many cities, time was wasted on this van. We alighted at Strand hotel and walked towards the Sydney City Lodge and checked in. Given the top floor, I had to bring one luggage up 3 flights of stairs, which was a little tight. Door was locked using numeric password using keypad on door. The main entrance to the lodge had the same system though we had a little issue with that while testing it and had to have the personnel come show us.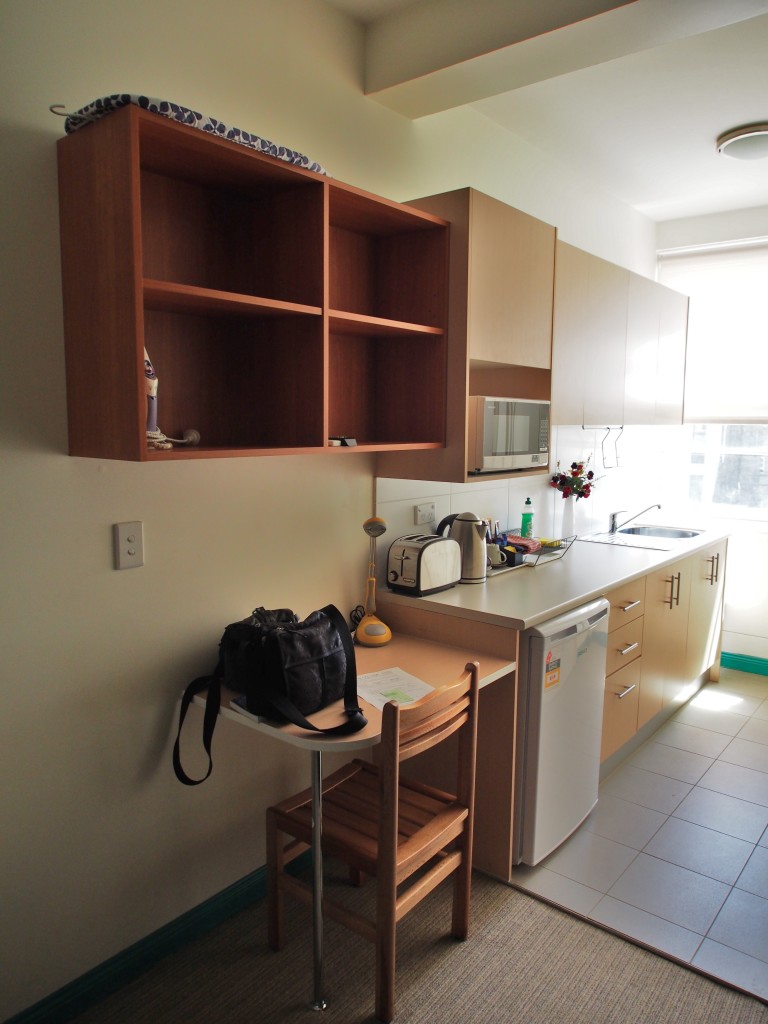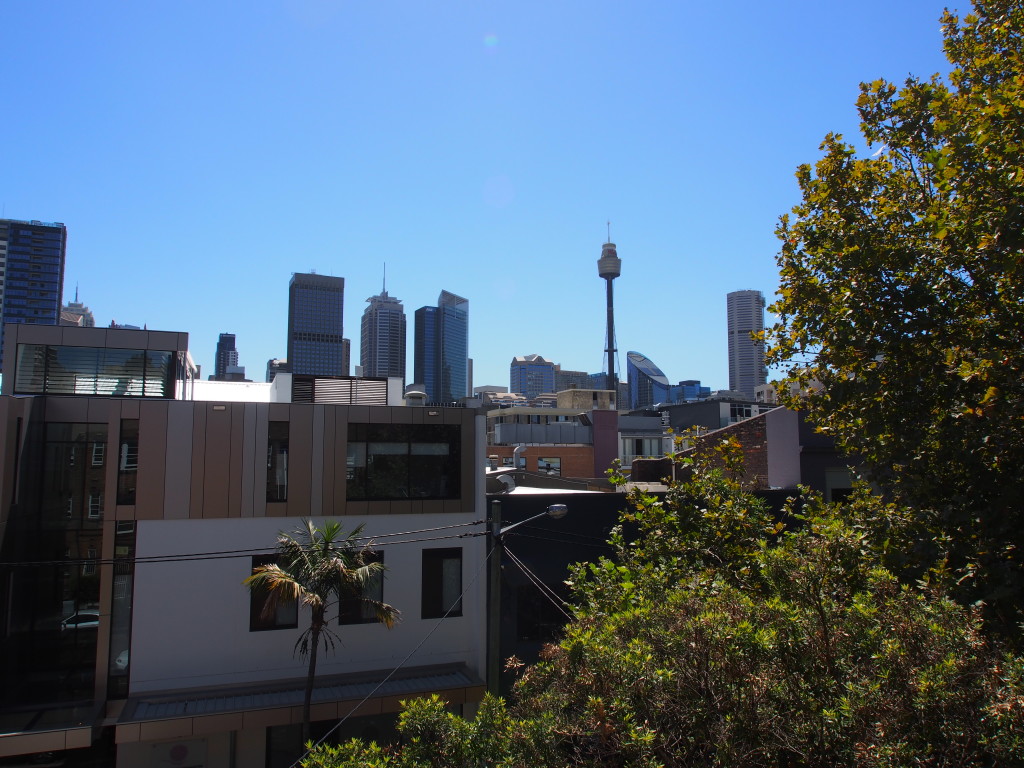 Nicely decorated though a little small but we weren't spending a lot and thus this met our expectations. Went over to Woolloomooloo supermarket to get lunch and breakfasts and checked out the items using their unmanned cashier. Munched the lunch back in our rooms and used the free wifi before heading out to the streets.
Sunny weather with a temp of 30degC but wasn't humid which made walking ok. Went thru Hyde park, seeing the Sky Tower and a huge cathedral en-route before ending walking along Pitt Street and George Street, the shopping streets. Bought some jeans as the start our shopping experience. Went over one of the tailors recommended by the shop but was quoted a high price which we declined and continued onwards northwards on George Street.
Went into QVB and down to the level below for the more affordably priced stores. Joined a queue, mostly made out of Asians and bought a Matcha Tea Latte, which was pretty good. Continued with walking around the myriad of shopping levels and getting lost. One moment we were at QVB, the other we were at the Galeries, and then we were at Myers and then Westfield, but time flew by quickly and it was already 630pm and shops were already closing for the day. We took a walk along George street and then onto Liverpool street and finally into the Oxford street.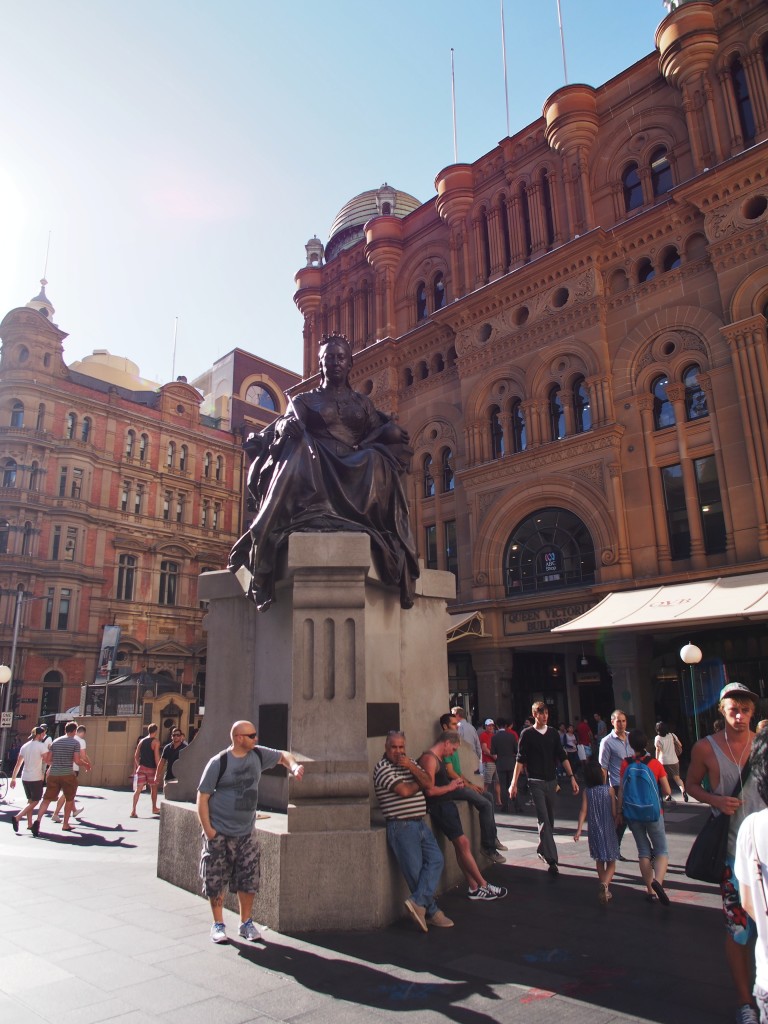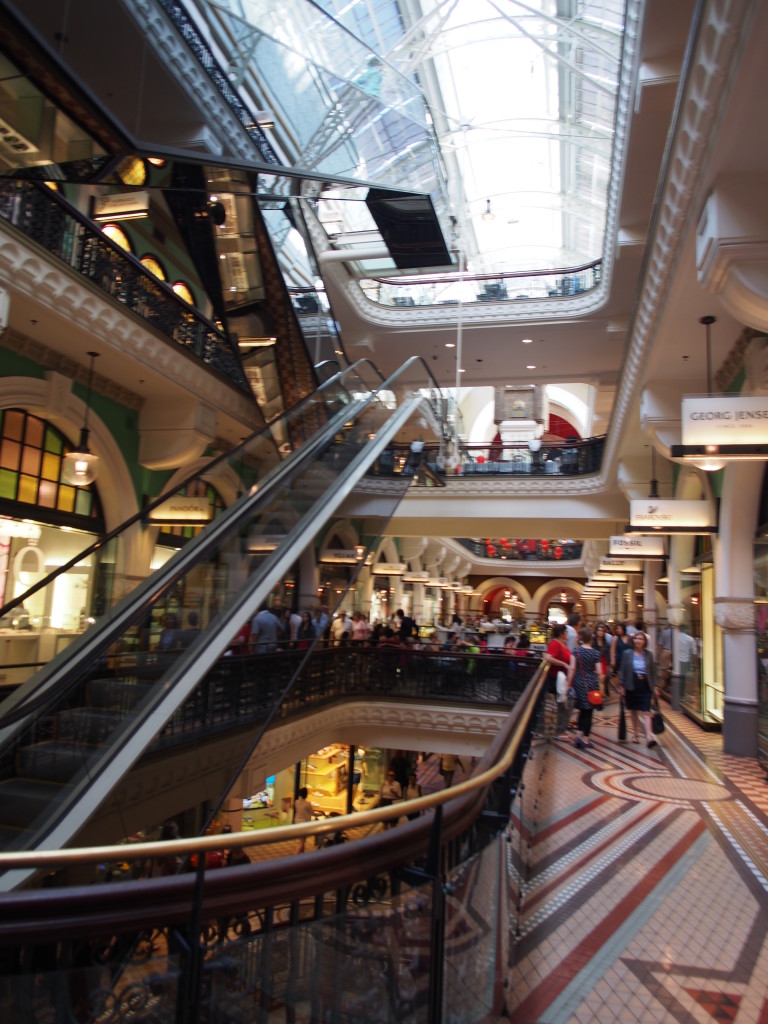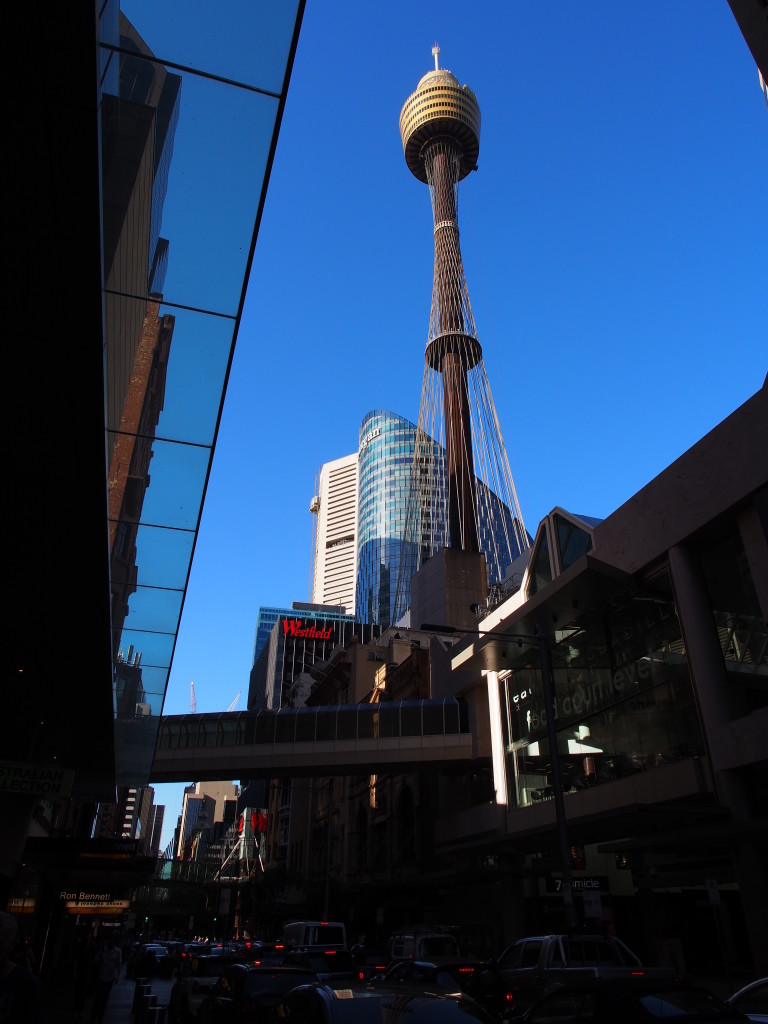 715pm and with the sky still brightened by the sun, we went over to Oxford Social for our dinner. Weren't sure what to expect but when the food was served, it was simply mindblowing! Definitely worth the more expensive price tag.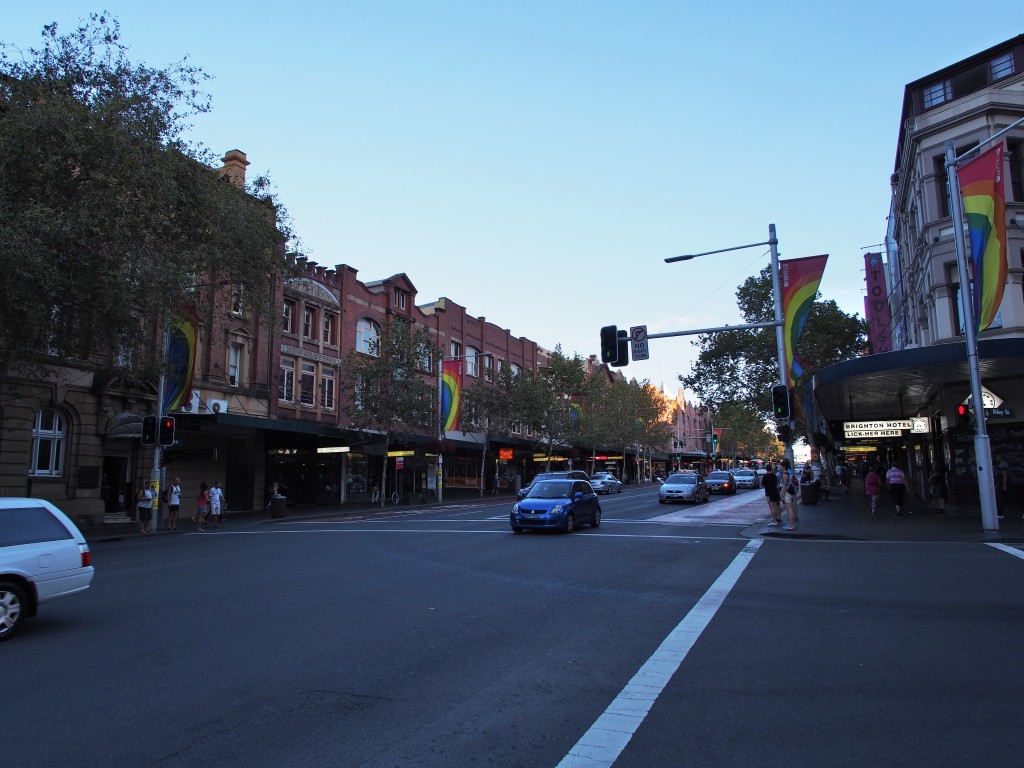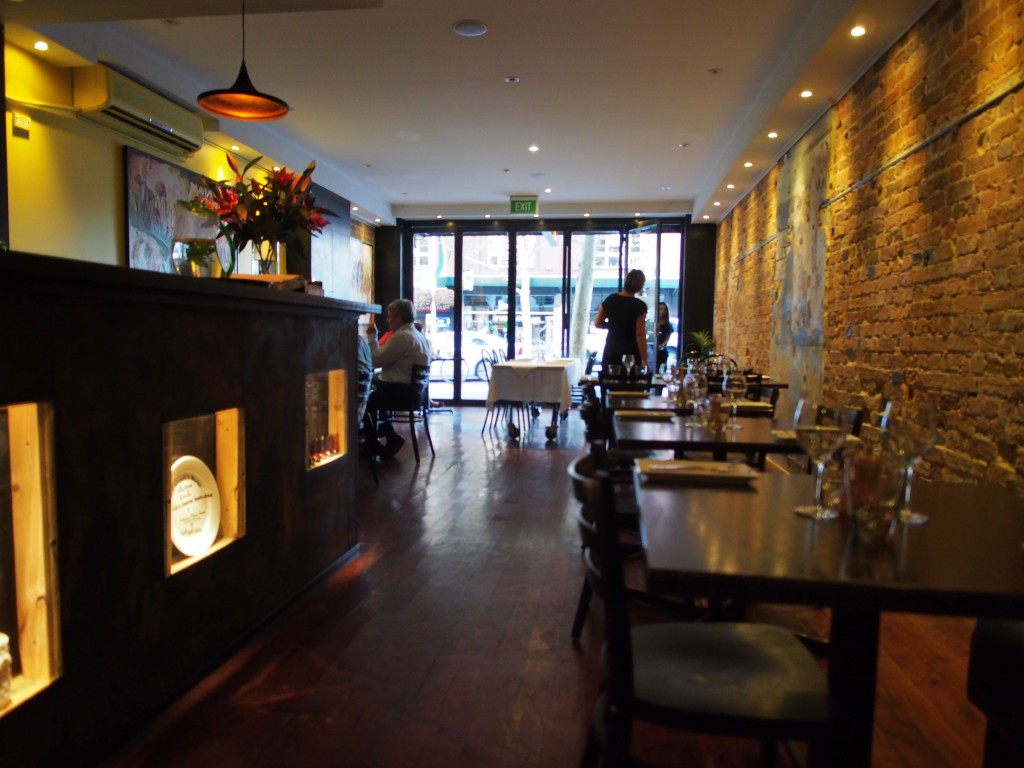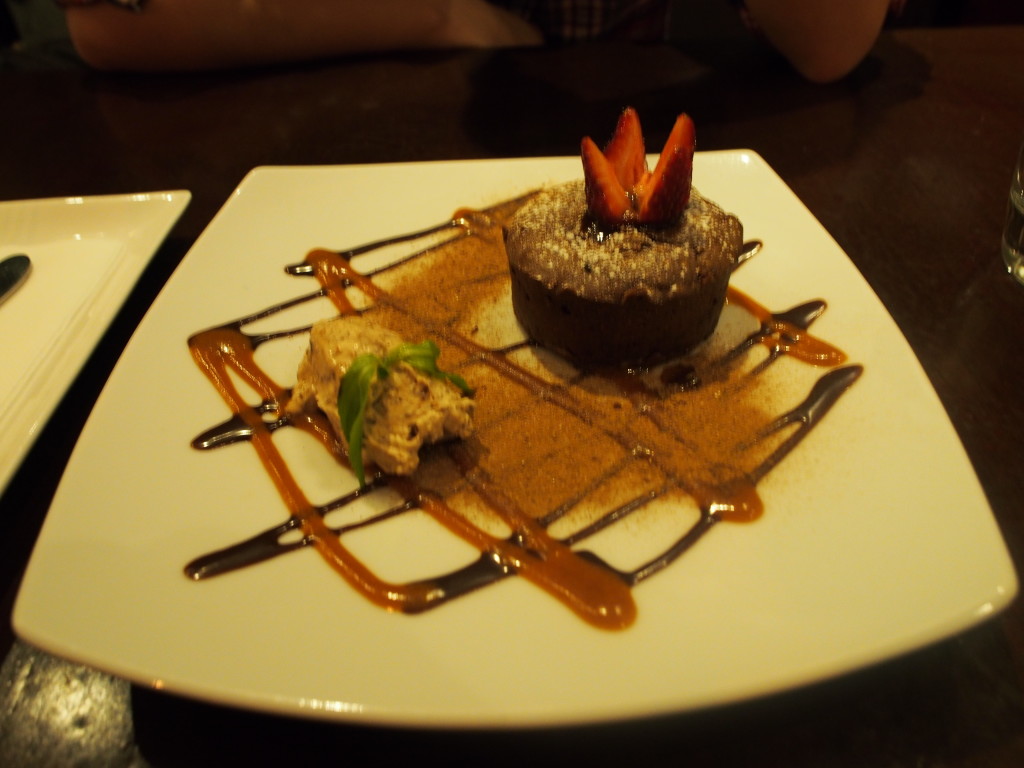 Went back along Crown street to our lodge and noticed that the room wasn't made so I guessed what you pay was what you get. There was a smell too, most probably coming from the toilet. Guessed we had to keep the ventilation fan open when we go out the next day. Feeling exhausted from the walk around town and probably the lack of a proper sleep on the plane. Or maybe, I was getting old.