Woke up at the same time as a normal working day on Saturday to prepare for the trip to Cebu. Just some more follow up packing such as bottles, milk powder dispenser and toddler's home cooked food, electrical stuff like bottle warmers, electric chargers and extension cables, daily necessities like shavers.
Baby K really slept till the 11th hour and I had to gently wake him up with some Pororo music before rushing him to change out without getting him frustrated.
We arrived at T2 for the SilkAir flight and was surprised by the lack of counters as all had bag drops only and there were automatic stations to do check ins. However we skipped those and proceeded straight to the counter since there wasn't really a queue and was checked in quickly. Had a quick brekkie at the Arrival hall and packet some bread for baby K to munch on before going thru immigrations.
Changed his diapers at the convenient nursing room and proceeded to the gates, baby K was terribly excited to see the planes along the way, as he became aware of aeroplanes and how they would fly in the skies.
The flight to Cebu was long, with a technical stop of 45mins at Kalibo, only arriving at Mactan Island at 300pm, on a 10am flight. It was a small plane and therefore didn't had screens per passenger and relied on passengers' own electronic devices for entertainment content. Our seats were booked on ones just behind the bassinet ones as those were fully booked out and it was not very comfortable with a hyper toddler on our laps and with the aisle seat taken up by a huge Caucasian. Baby K napped only an hour and we managed to keep him happy with books and toys and him moving about and food till we arrived, thankfully earlier than expected.
At the arrivals we had to submit a handful of forms – a health declaration, the usual immigration form and finally a customs form at 3 different stations. But the line moved quickly before we picked up the luggage already on the belt and exited the small airport. Walking out, a representative from JPark resort was waiting and confirmed our names before a medium size bus came and picked us up, the only customers.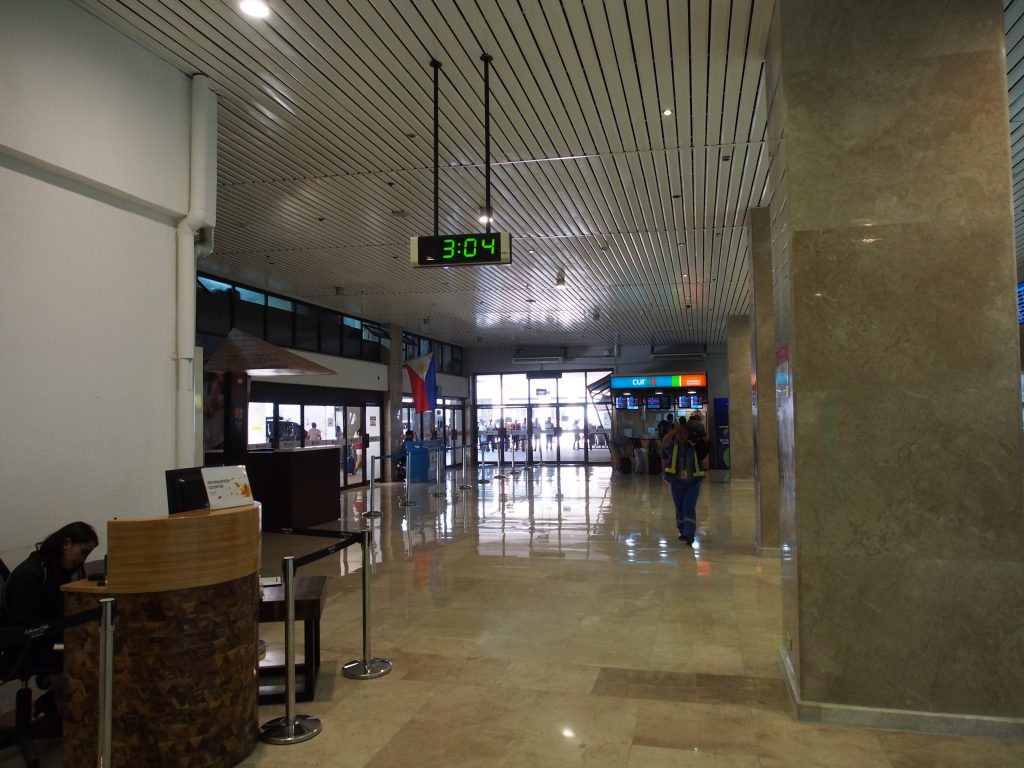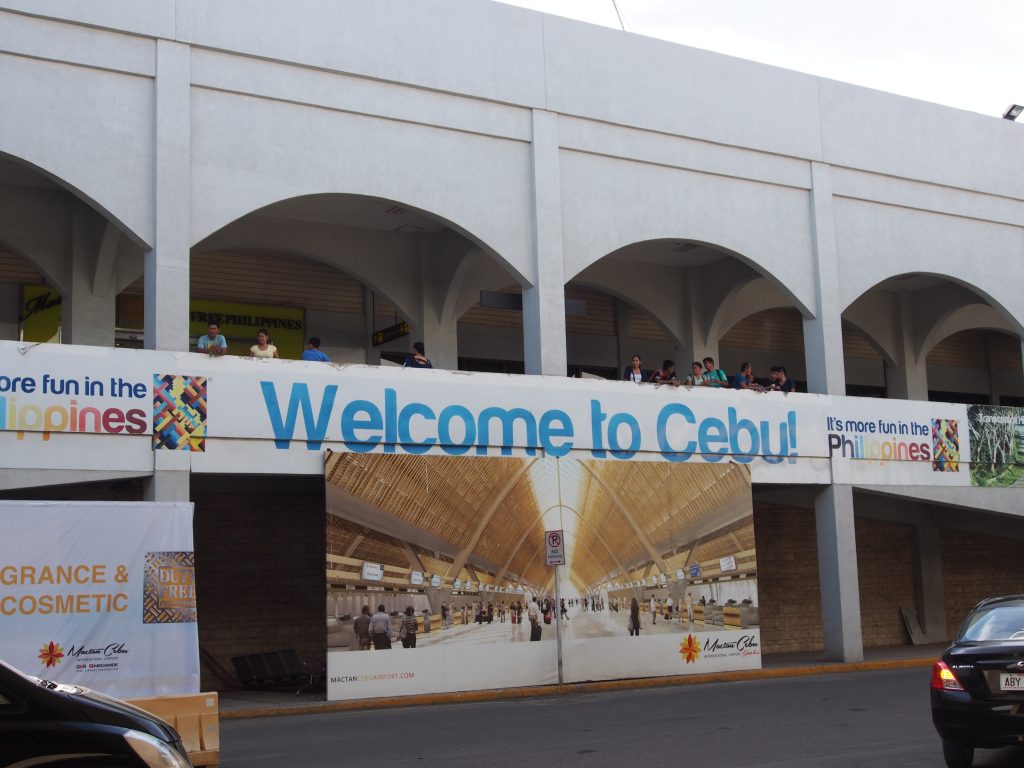 It was about a 20mins ride to the resort with slow traffic on a single line road. Again baby K was walking around on the bus when it stopped and just messing around with the curtains all the way. Nothing much on the roads interest him, he couldn't see the difference yet between Cebu's developing towns compared to the modern Singapore that we came from.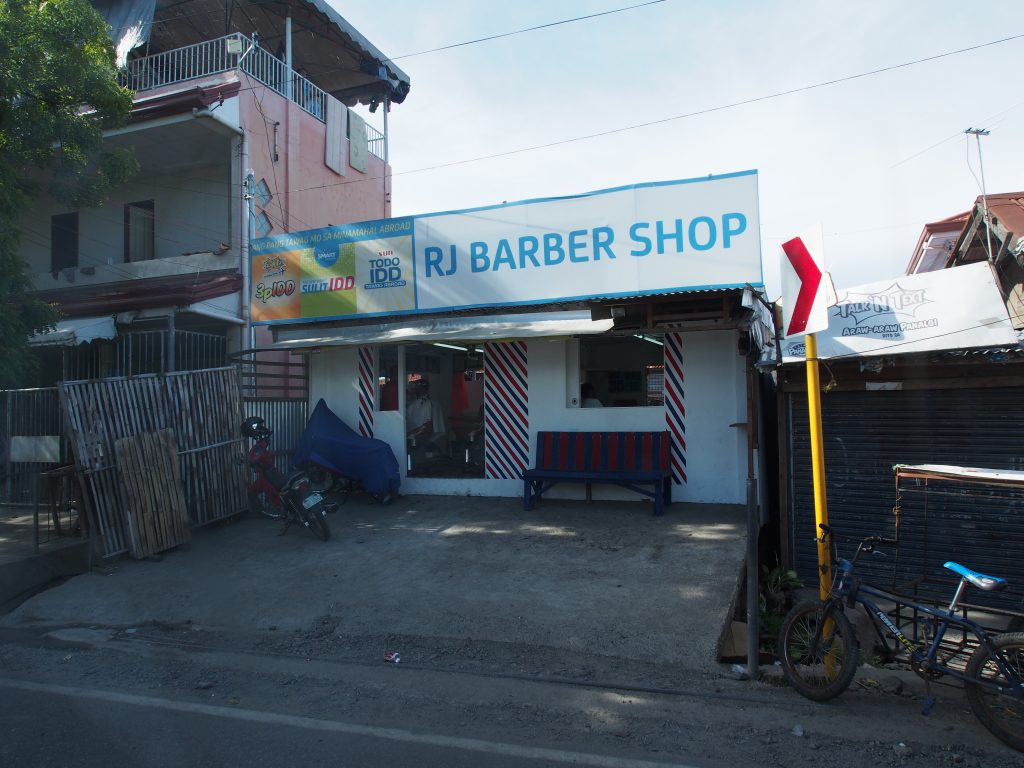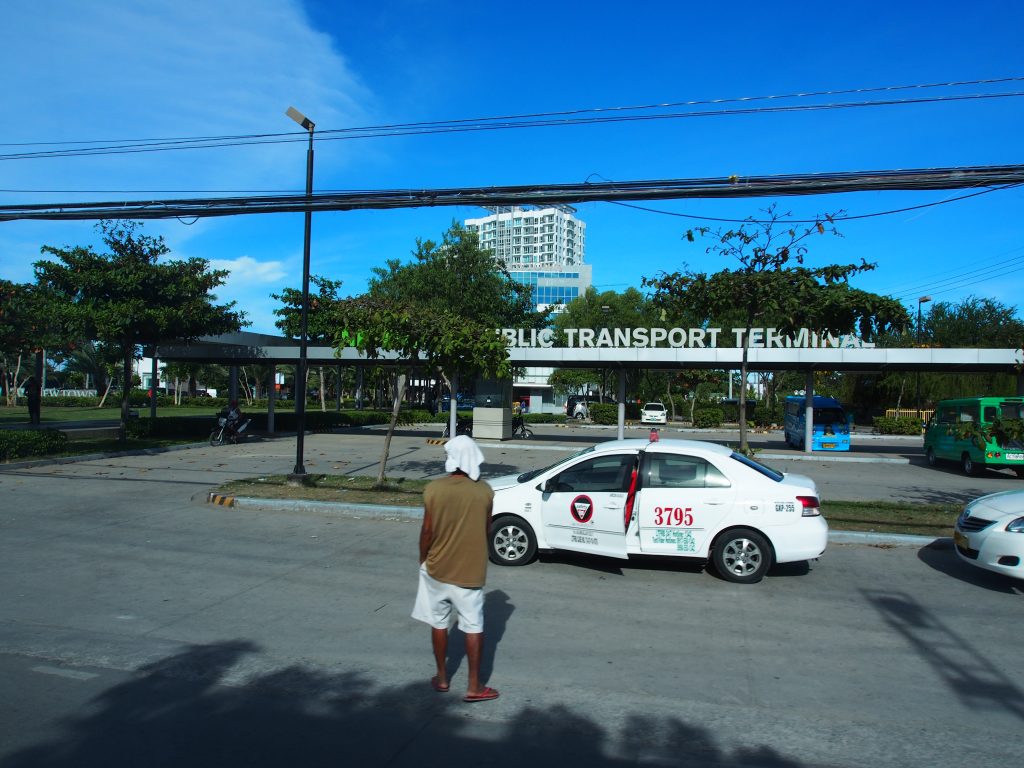 As we arrived and got off the bus, our luggage was taken care by the bellboy and we just went to the very busy check in counter. As mommy did the check in, I brought baby K for a walk. The weather was as warm and humid and baby K seemed excited to see the pool.
We were given a spa room, which meant a room that had additional 2 beds within the shower room that had a non working jacuzzi and a separate shower and a toilet. The room was big with a separate space for sofa and daybed and a pantry. The pantry had adequate space for food preparations, and also came with a microwave.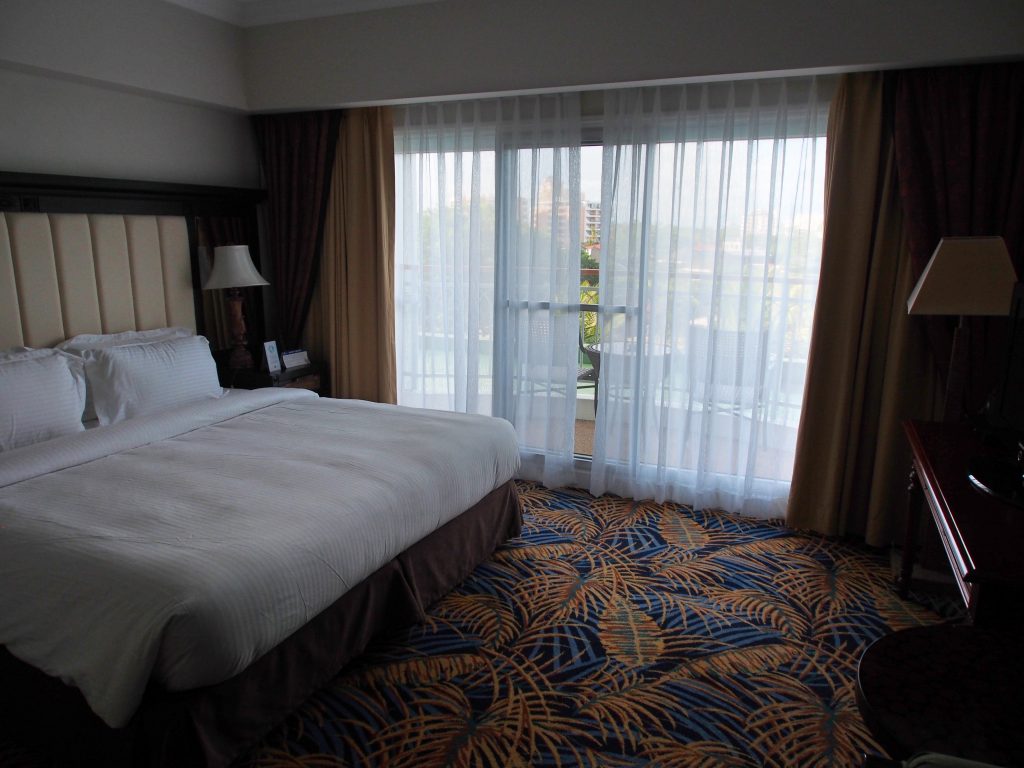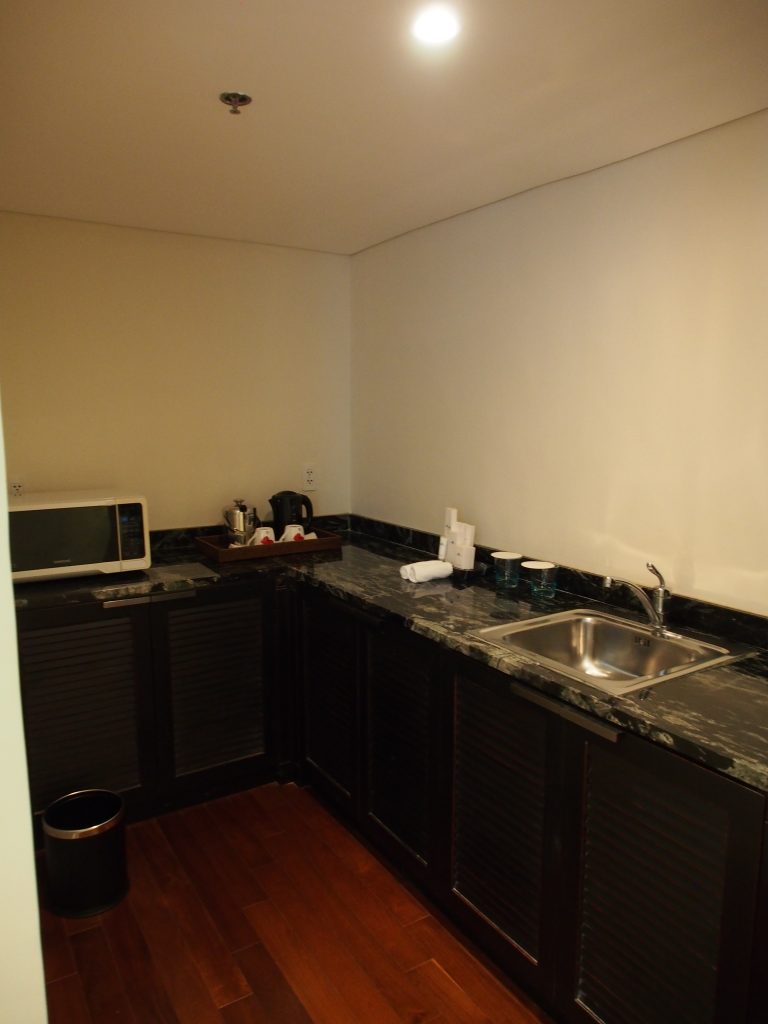 On first thought, it seemed like an upgrade but the arrangements of the only sink in the pantry meant that all the washing of hands and brushing of teeth had to be done in the pantry.
Gave baby K a bath where he pooped into the tub and got him ready for nap time as it was almost 530pm. However, the lack of a sarong, loud music from the outside and probably the excitement of overseas trip made him unable to do so. We brought him out instead as we wanted to buy fish for his meal.
We walked to the main street not too far from the resort and went to the Metro supermarket, in a Korean "biased" Shangs Island Town center mall (this island/resort was especially popular with Koreans, literally thought I was in Jeju). There was no fish there and so we decided to walk down the street where baby K dozed off. 15mins of walking in the super congested street, we arrived at Savemore supermarket, a much bigger one.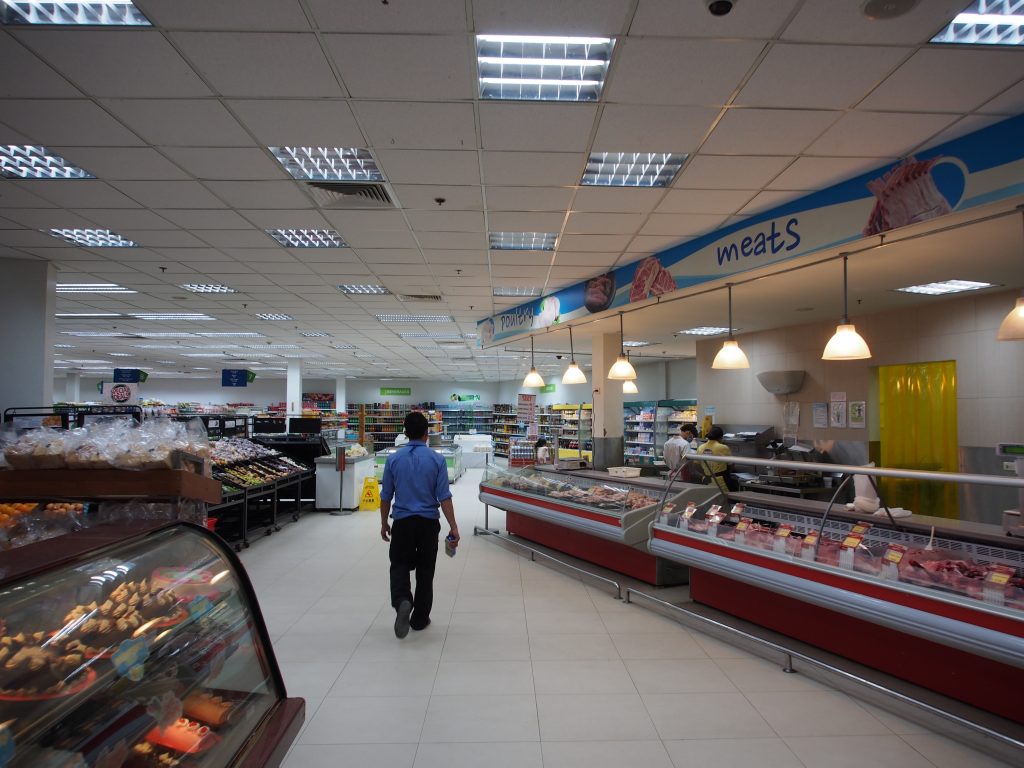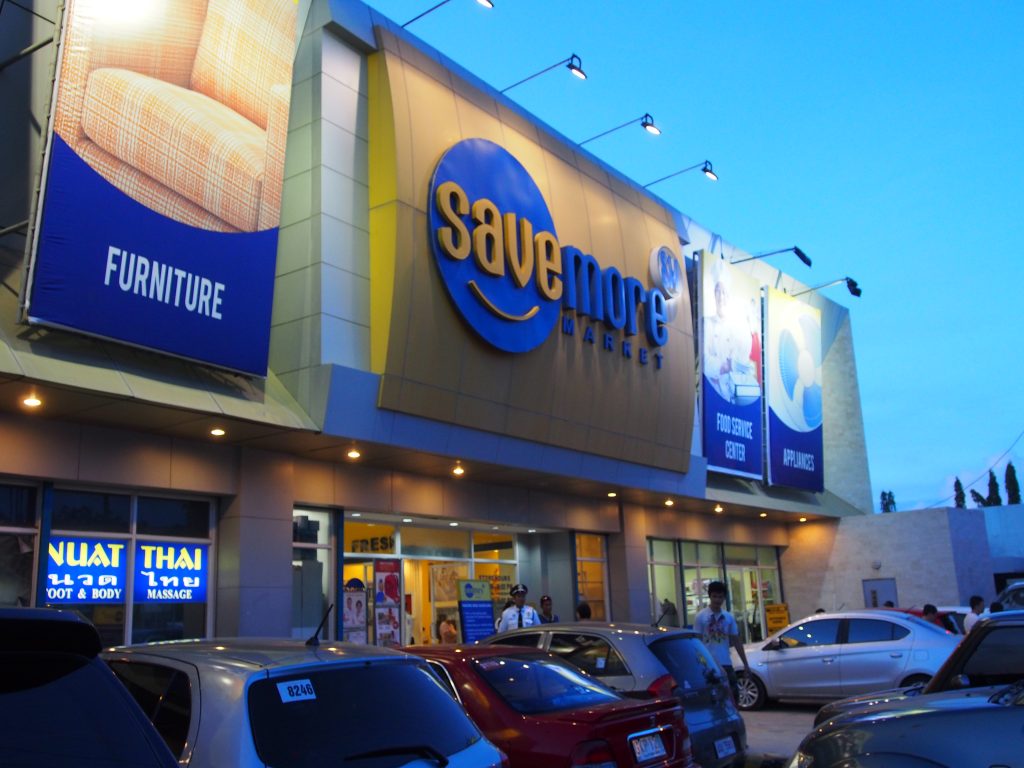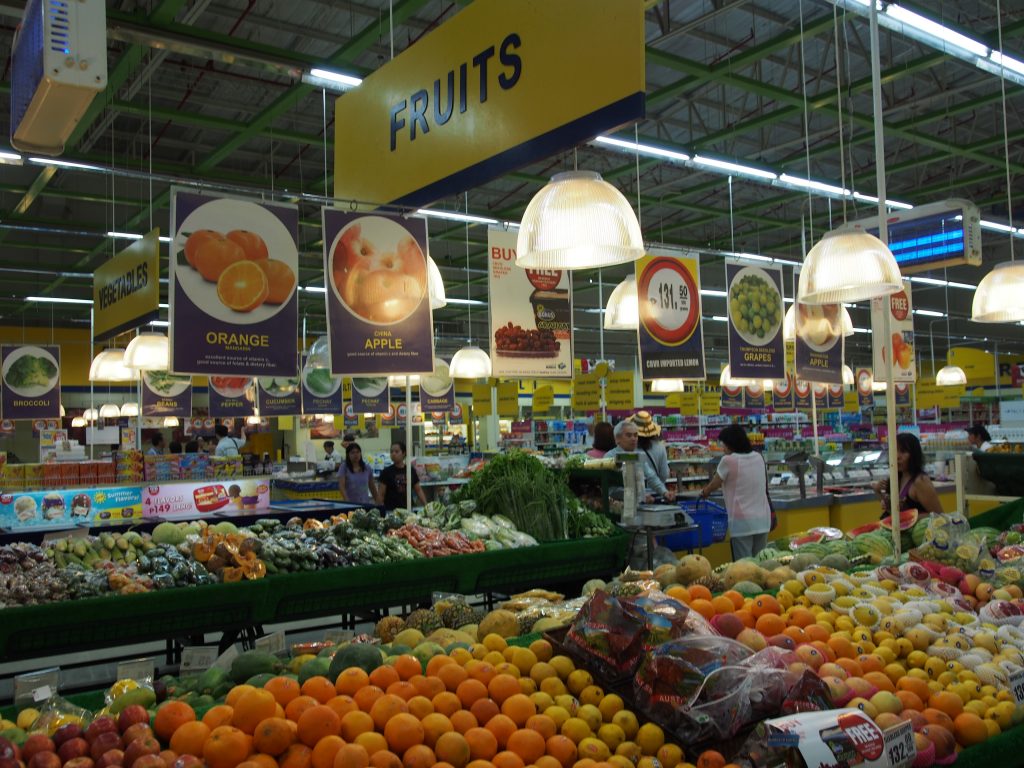 We looked around but there weren't much fish for sale, ended up buying pork. As we exited the place, we were approached to take a ride on a small motortricycle back to the resort. The quote was 40 per head which was 80 total so we got on. The tout was a different person from the rider and he followed us on the trip. Along the way, we stopped by a roast pork stall to buy some Lechon as it was recommended to try by my colleague. However the last bit was "reserved" and so we went on to another stall. It was not stated specifically and we thought it was just roast pork and so we bought it. However, the tout had asked the stall seller to give us 2 portions instead of 1 and my wife not knowing had to fork out 600 pesos for them. I thought we had overpaid as we saw 150pesos written on the front of the stall though. The stall was also just in front of our hotel entrance and so we just paid 200pesos to the rider and the tout as tips and left for the hotel, now the sky had already turned dark.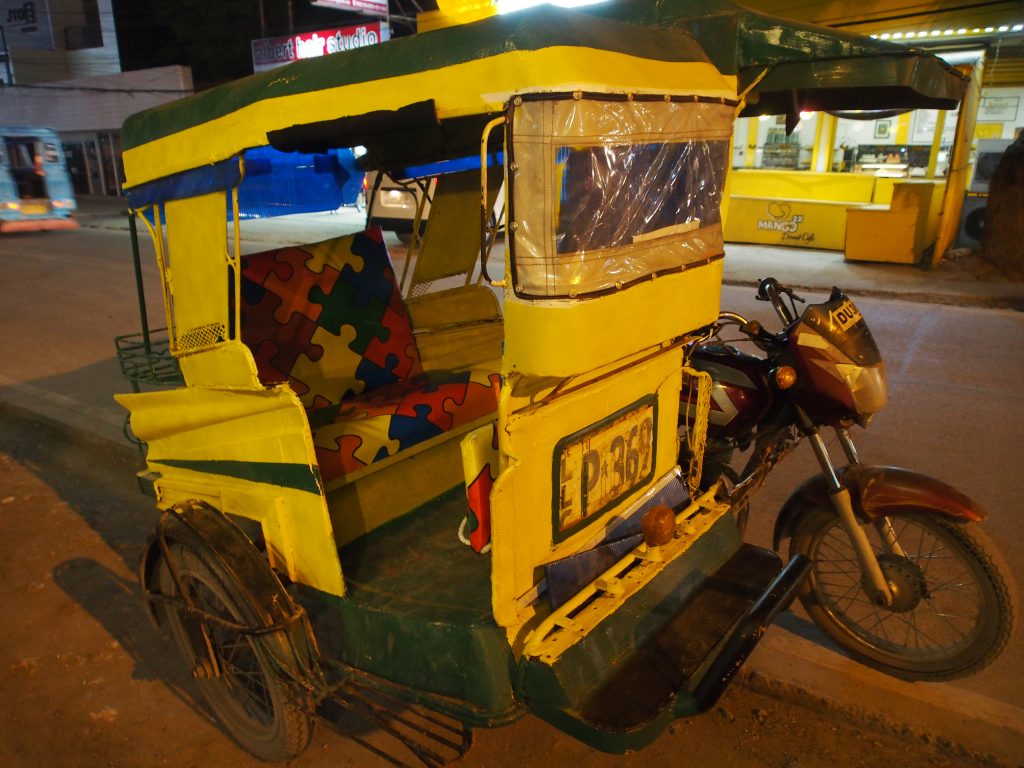 Back at the room, my wife started cooking for baby K who had woken up from his nap at the pork store and I gave him a quick bath. Then we spent the rest of the night on TV and eating the roast pork and feeding baby K, occasionally looking out of the window with the fireworks up the in skies, though we don't know what's the celebration about. There were some music blasting below with some dancing going on but that didn't last very late.
After his meal, I brought baby K out to check out what's around. There was a kids club that included a indoor playground and games arcade beside it where baby K spent some tokens riding the static rides. There were some shops available for shopping but we weren't interested.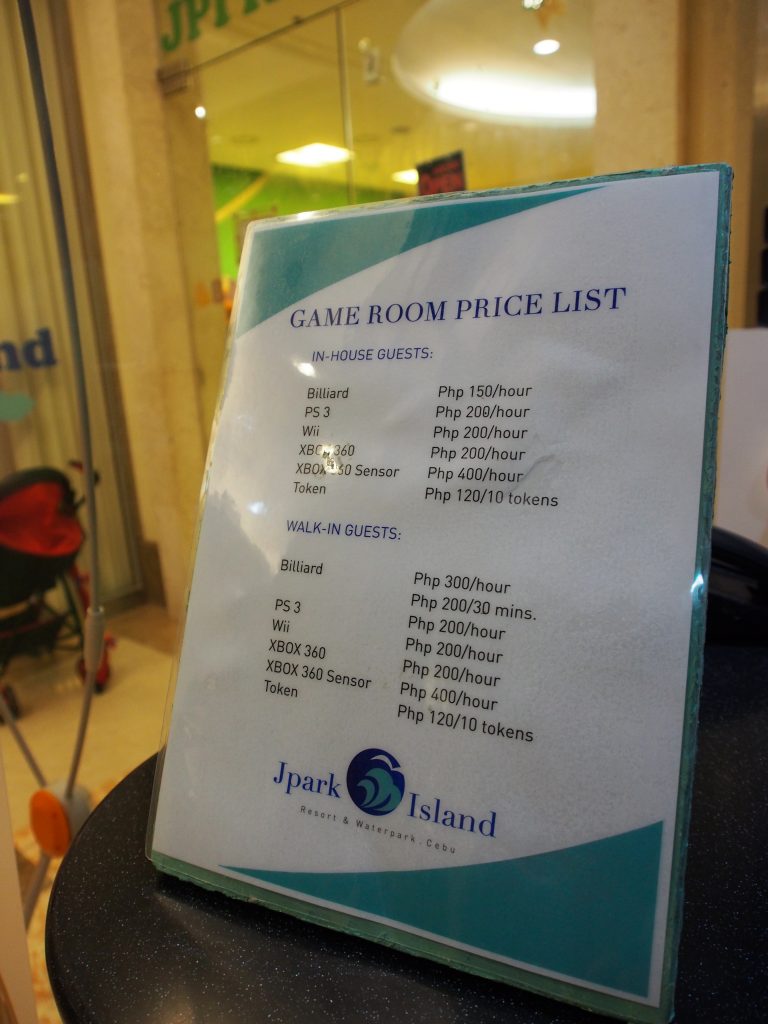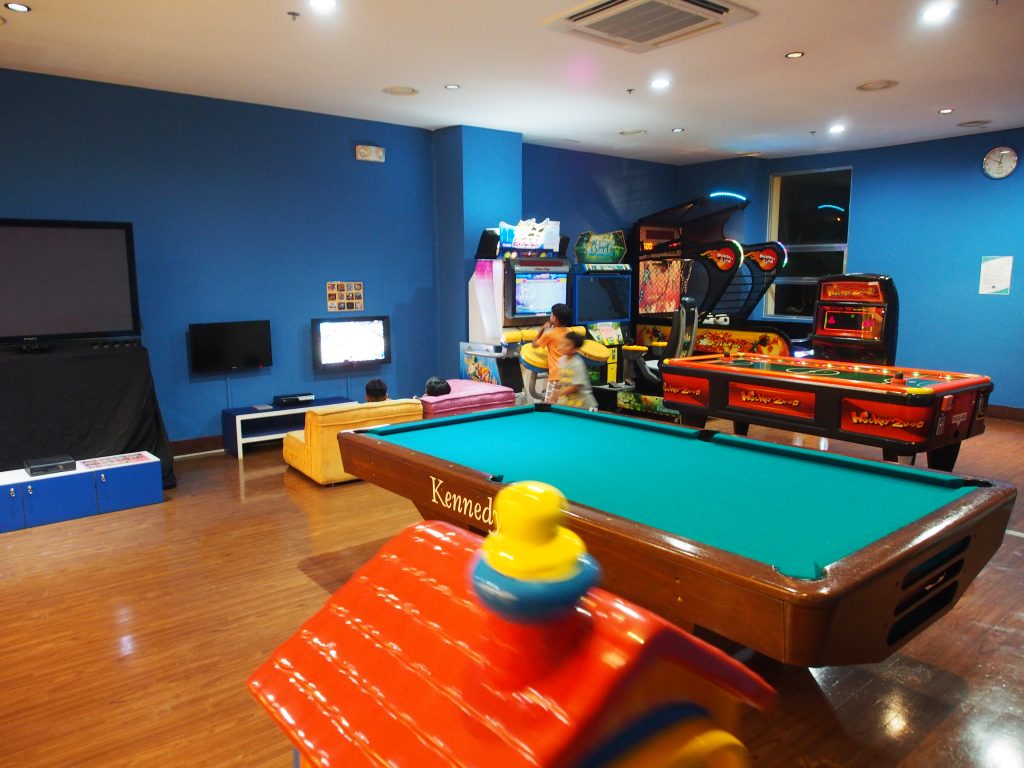 On the ground floor out in the open, there was a main pool with a center pool bar. As we walked around, we also saw a mini golf and other pools. It was already 10plus at night so everything was closed. We went back to the room.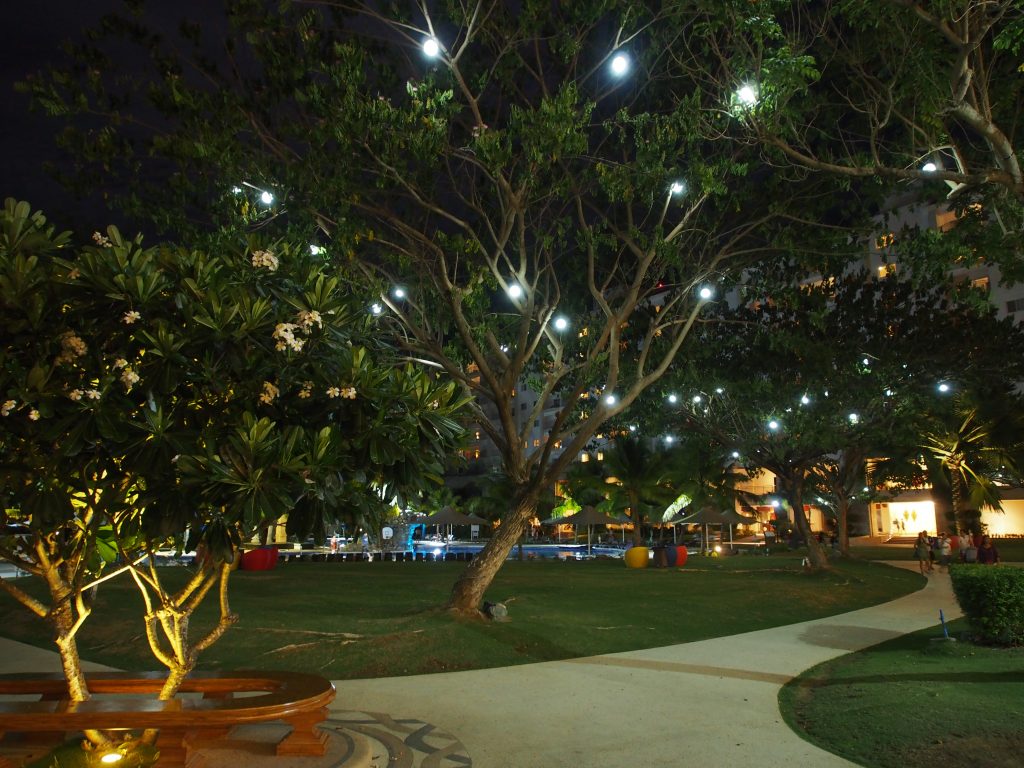 The day was concluded with washing of all the utensils and boiling some hot water to store in the flask for baby K's middle of the night feeding and then lights out. Knocked out easily with so much being done for the day.