This was the last day in the US and as usual we slept in late. I felt like going for a run as the weather was rather inviting and I haven't been running for a while. The alarm clock woke me up and I walked to the window with the full view of the bay in front of me. It was tempting, seeing joggers going on the path alongside the beautiful bay but laziness got the better of me and I was back in bed.
840 and I woke in horror to find yet again that we had to have breakfast in bed, courtesy of me collecting them from the breakfast area. I brushed my teeth quickly and went down to the breakfast area to get food. Approached the staff to asked for disposable plates but was given a tray instead and she affirmed that I could bring back the plates and the housekeeping staff would take care of it.
I went to get whatever the small tray could allow me to and brought back the usual stuff. Went back a second round to get more juice and coffee and went back to the room to eat first while mommy joined later. To wake K up, I turned on the TV and soon mommy was carrying him over to the living room.
We quickly packed while K ate his breakfast and before long, we were ready to leave. Called the valet to have my car ready by 1020am and after K was dressed, we brought everything down. Checked out was quick and we loaded up the luggage and was on our way to Fashion Valley to visit an Apple store.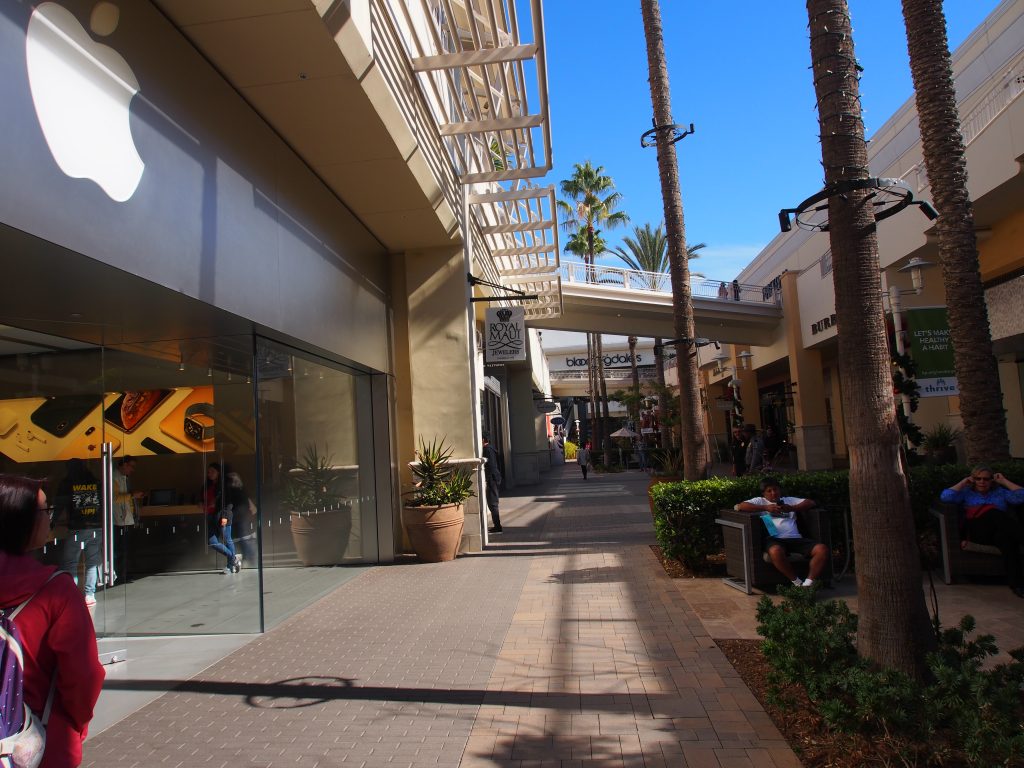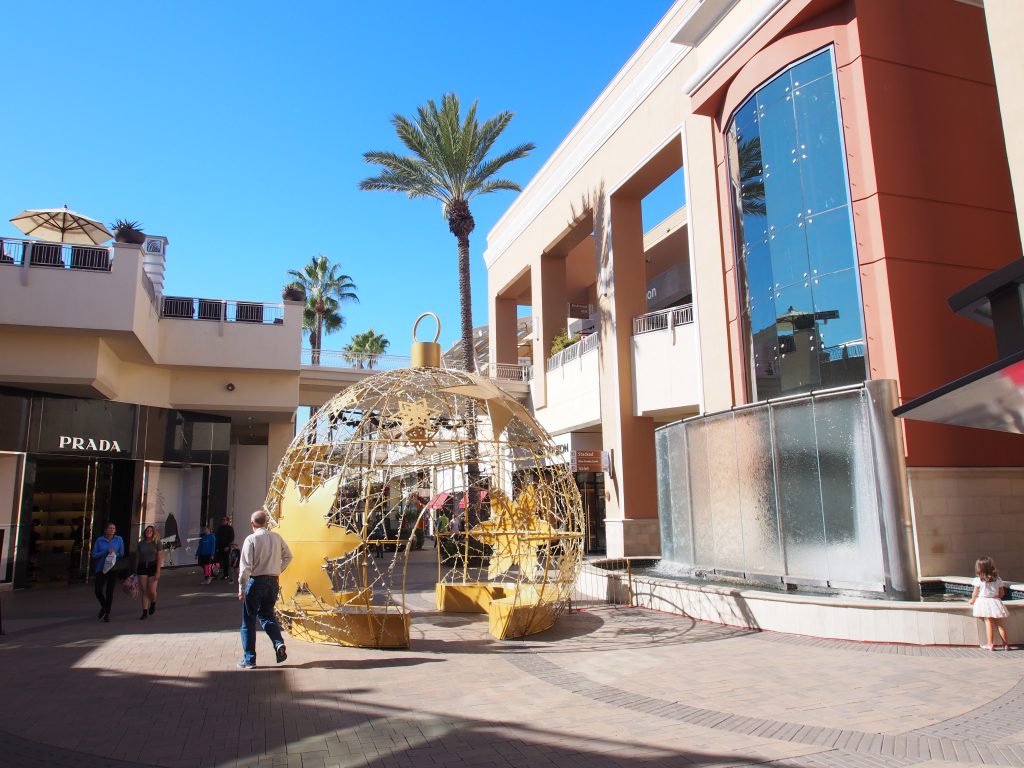 12mins drive and we parked at a sheltered car park free of charge. Walked to Apple store and had the intention to get the iPad Pro. I was then introduced by the staff on its capabilities and was already convinced that I could use it for stuff other than social media, when we got all the accessories and iPad ready to be bought, the costs gave me a surprise. I had forgotten to add in the tax and after all the costs added up, it wasn't that much different in price compared to what was available in Singapore. I apologized and we left.
Not all was lost as from the corner of my eye I caught a store having discounts and checked with mommy if she was interested to get jeans from 7 for all mankind. We walked in and with a 40% storewide discount, she got herself a pair of jeans. Not a wasted trip.
We hurried back to the car as we had overstayed the visit and proceeded to drive to Citadel premium outlets, skipping the Carlsbad premium outlet that we initially thought we would visit. Went through a toll road unknowingly and referring to the signboards, I could pay the one time toll online.
Citadel was a huge area designed like its name suggested. Parking was free too and we made a dash to the loo after the getting off. Had our lunch by getting some sandwiches from Pronto Cafe. We sat just outside to eat and while mommy finished her sandwich quickly and went ahead for her last minute shopping, I waited for K to finished his.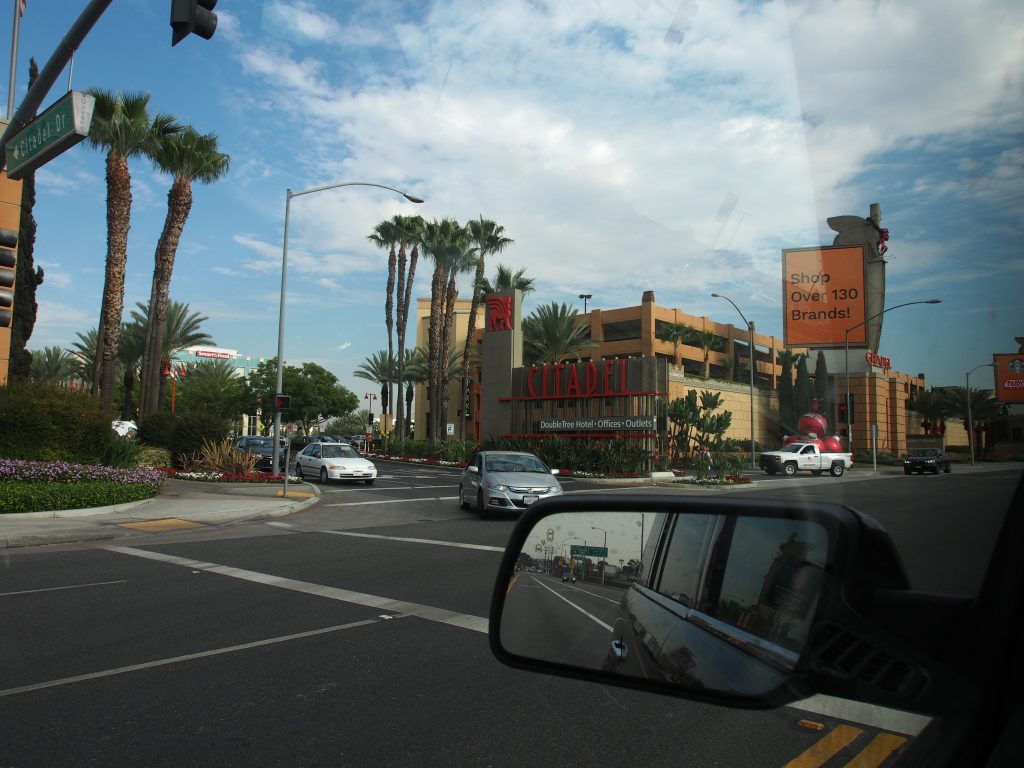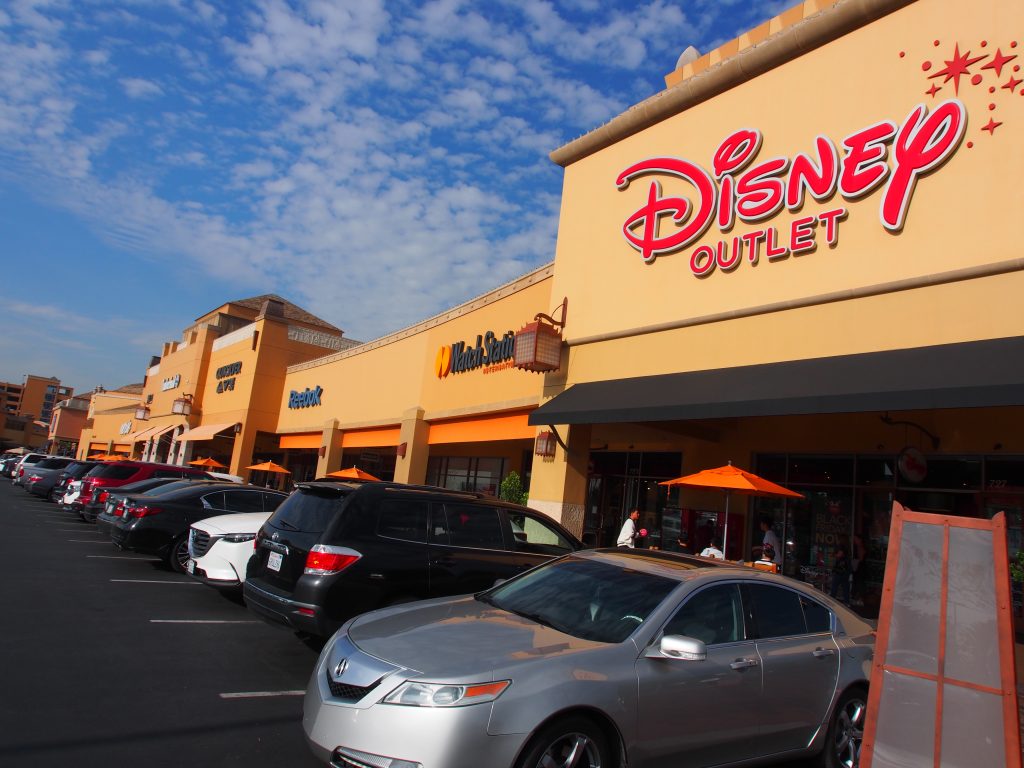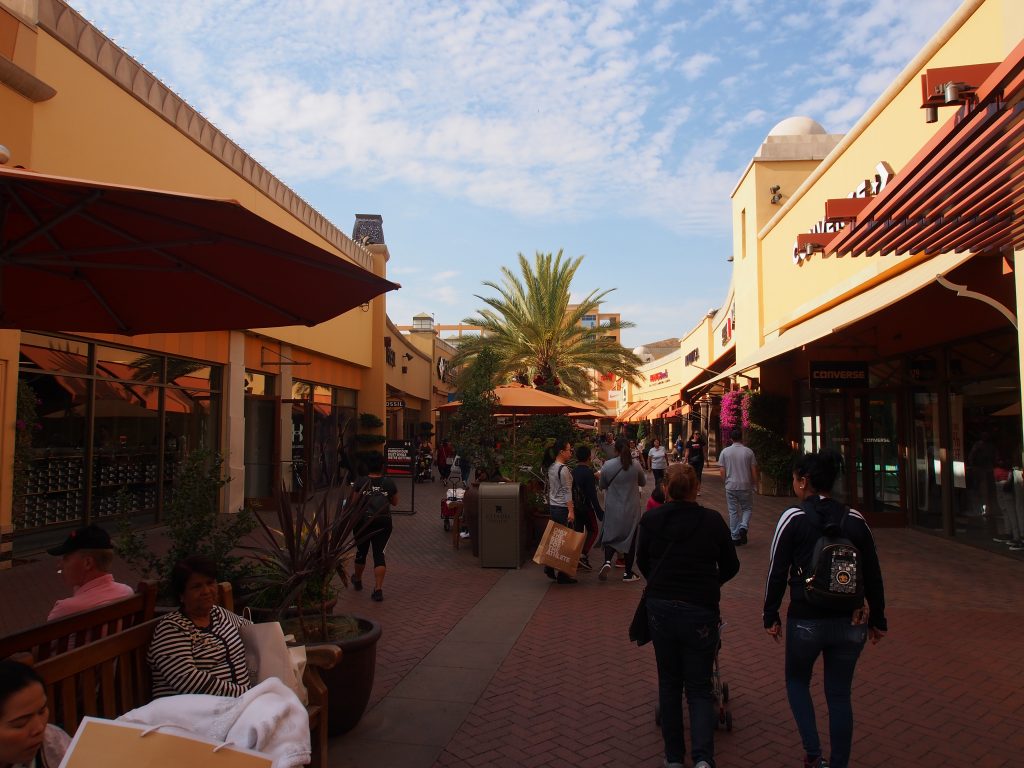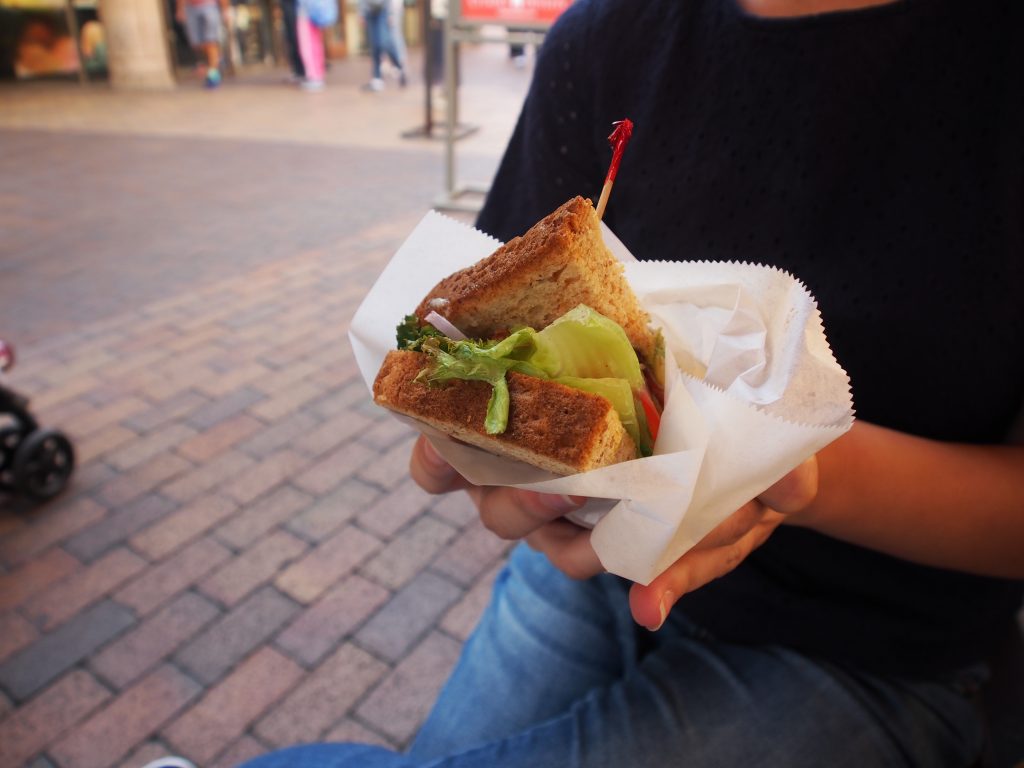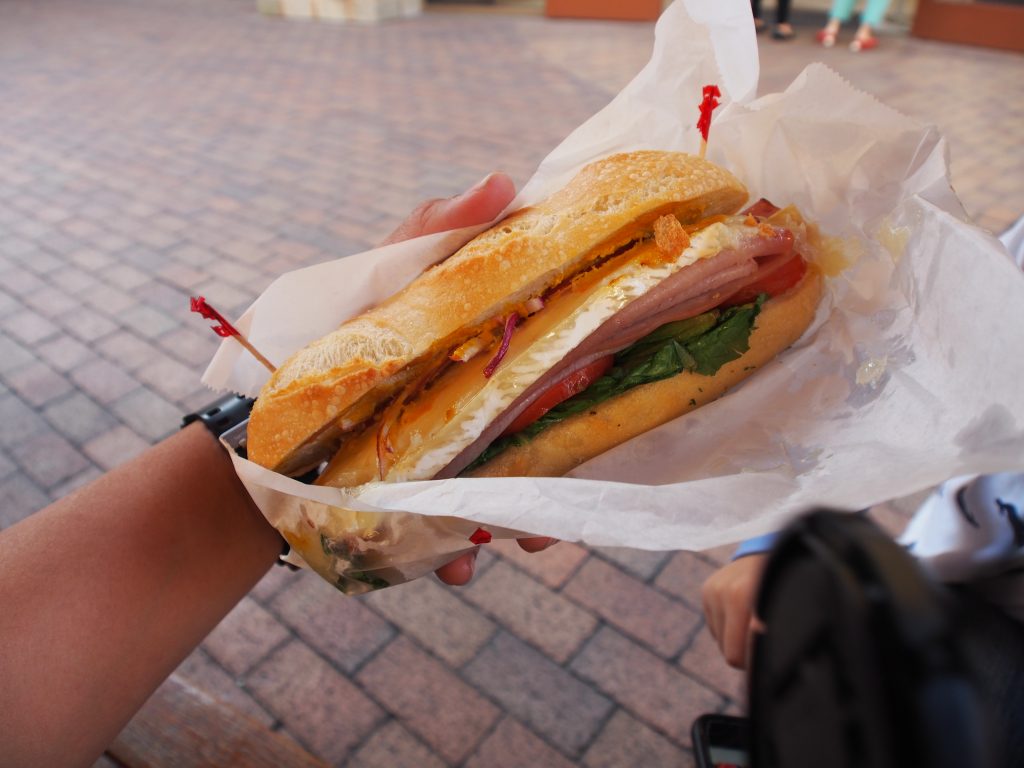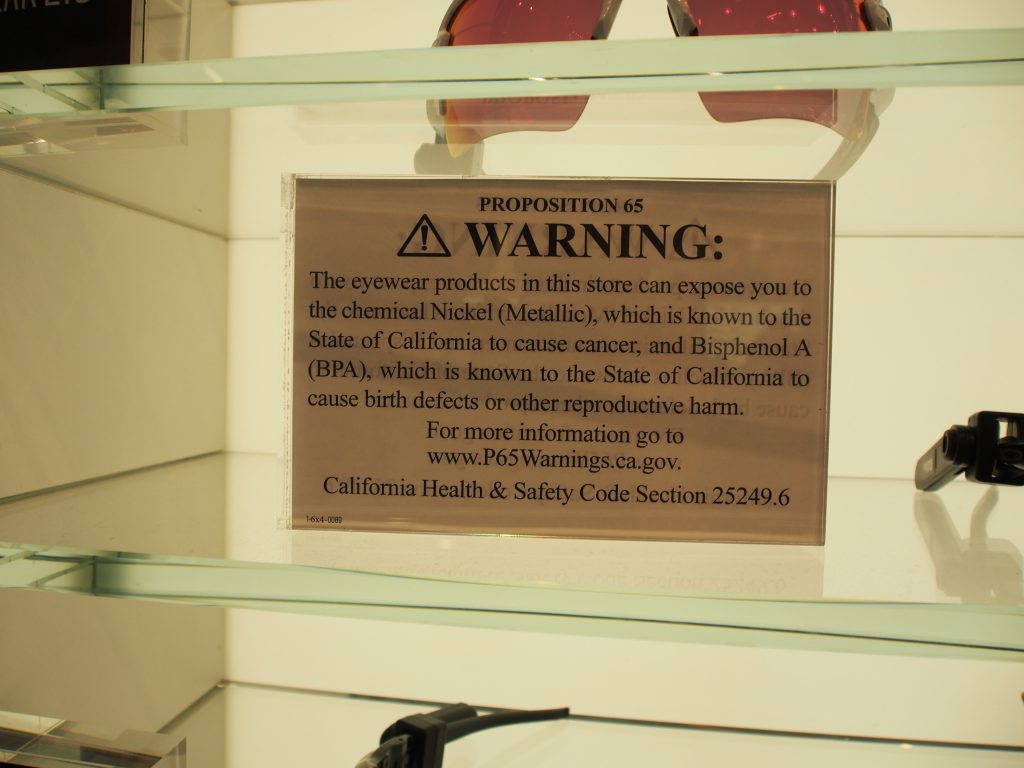 Brought k to go around and found that Citadel didn't have as good a deal for some of the stores as in San Francisco, eventually I ended up only getting a pair of chinos from AX. K had a slight tummy ache and we used the family room that had a tiny toilet bowl for K, fitted nicely to his bum and his height.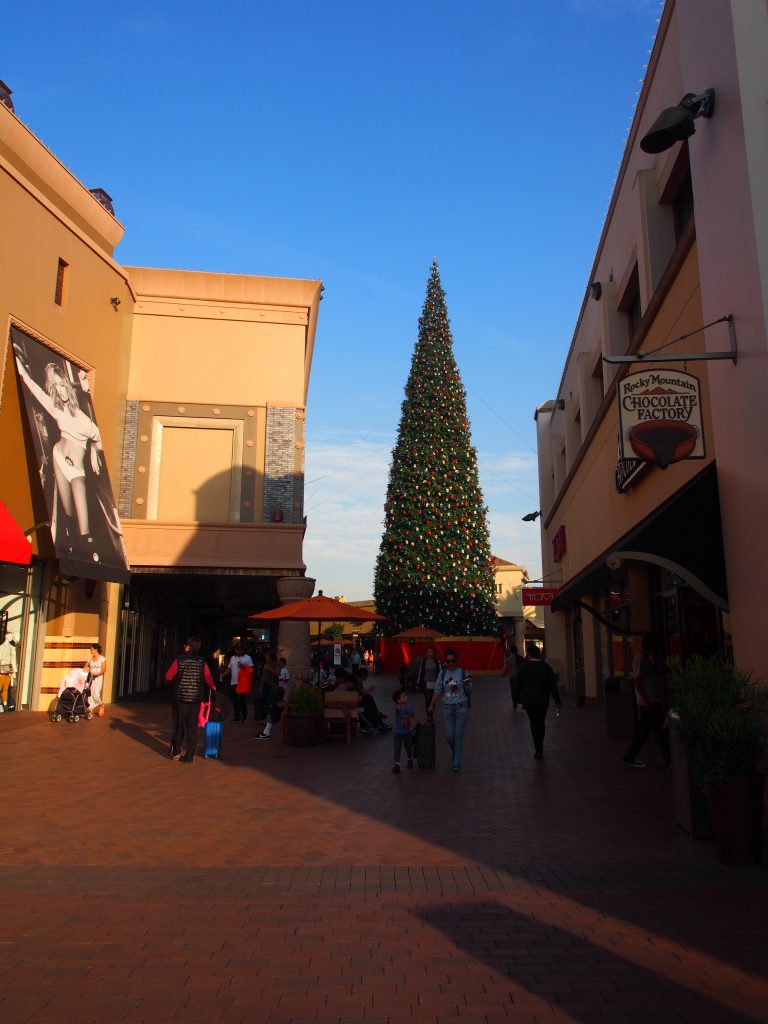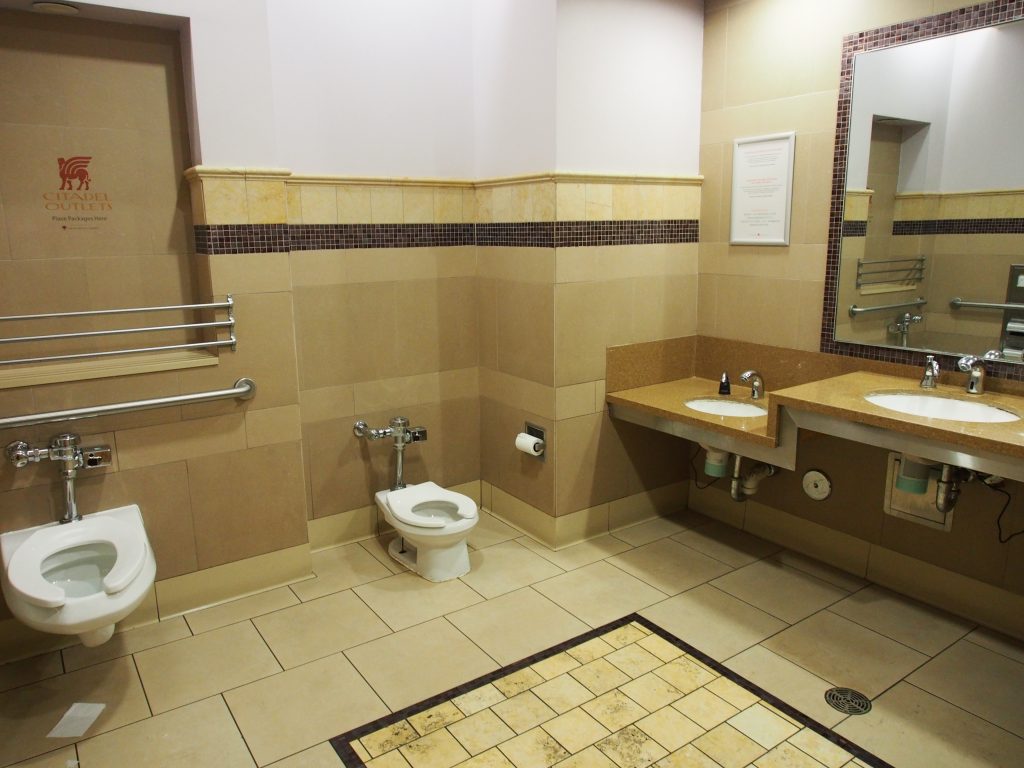 We then got ourselves an ice cream from a store with the same name as the sandwich for about $3ish but was given almost 3 scoops which I thought was a good deal. We met mommy along the way who was buzzing around the shops and eventually we ended up in Disney as the last destination before popping back into the car at 430pm and driving towards Courtyard by Marriott for our Hotel by day booking, 45mins away.
It was not far by distance but the LA traffic was the main contributor to the extended time. Tried to take the carpool lane that helped in some cases getting away from jam but not others. Reached the hotel by 520pm. There was again valet parking only, $18. The valet was however kind enough not to charge after I explained that I wasn't staying long, with the agreement to just leave the car close to the entrance.
Went to checked in and was given a room on the first level. It was good as K had already fallen asleep and mommy was carrying him. The room was within easy reach and soon K was on the bed snoozing while we repacked the bags, ensuring that we do not hit the 23kg per luggage weight limit. Had to throw away some of my old clothes including my jeans and shoes to make way for the new stuff.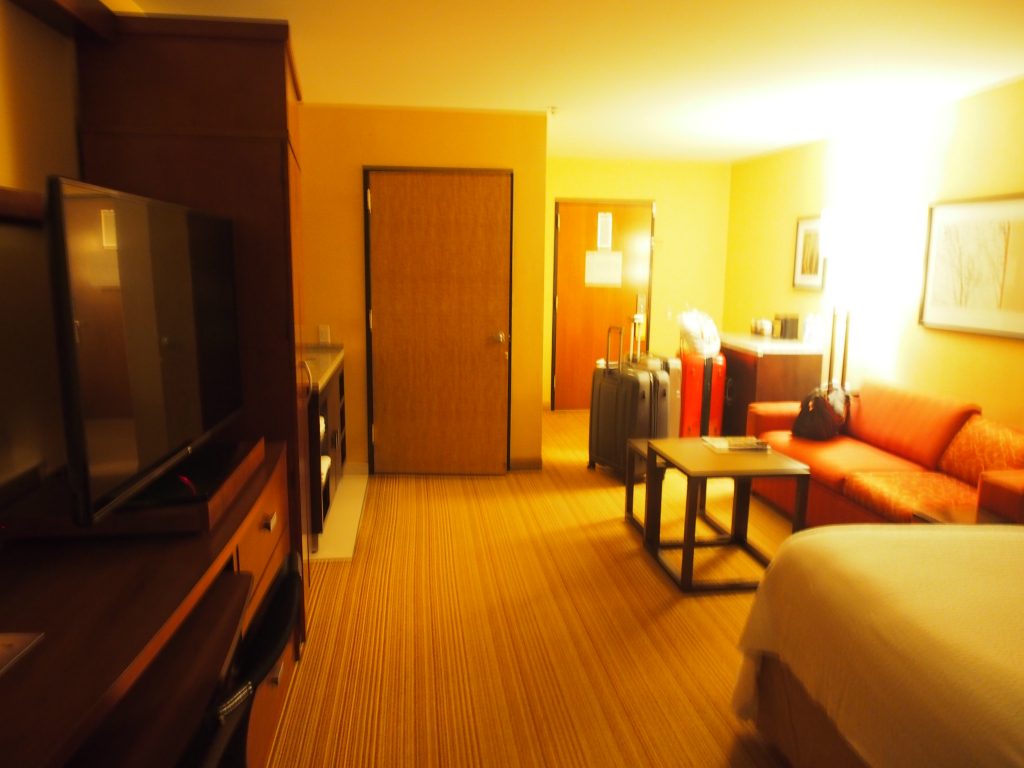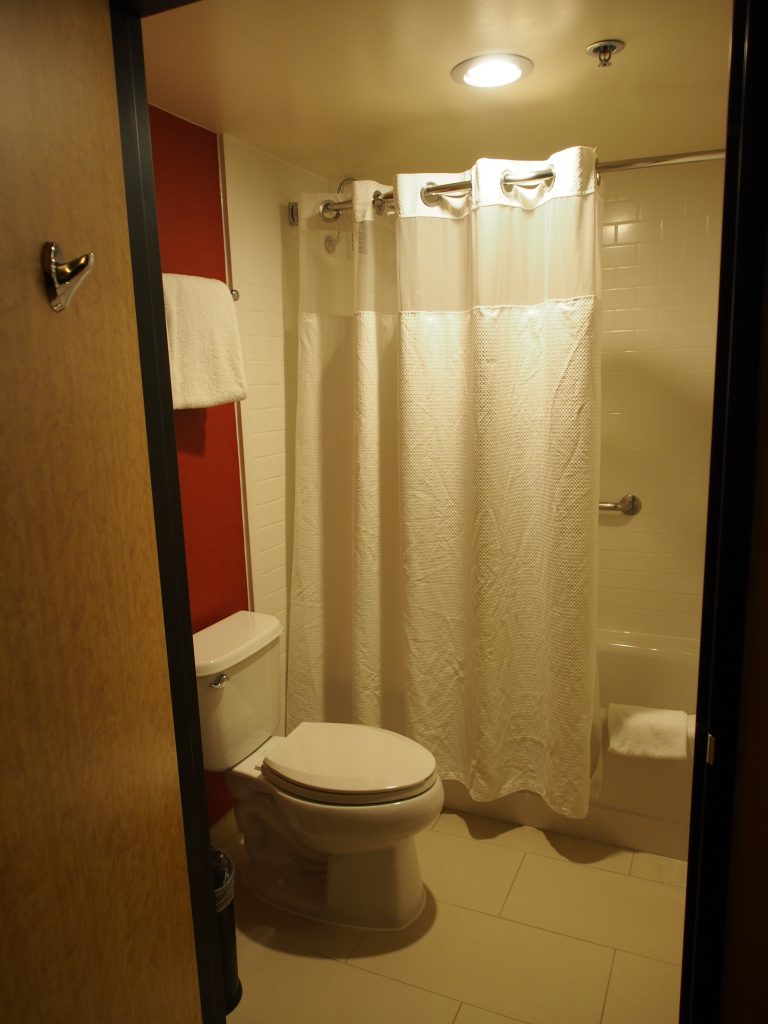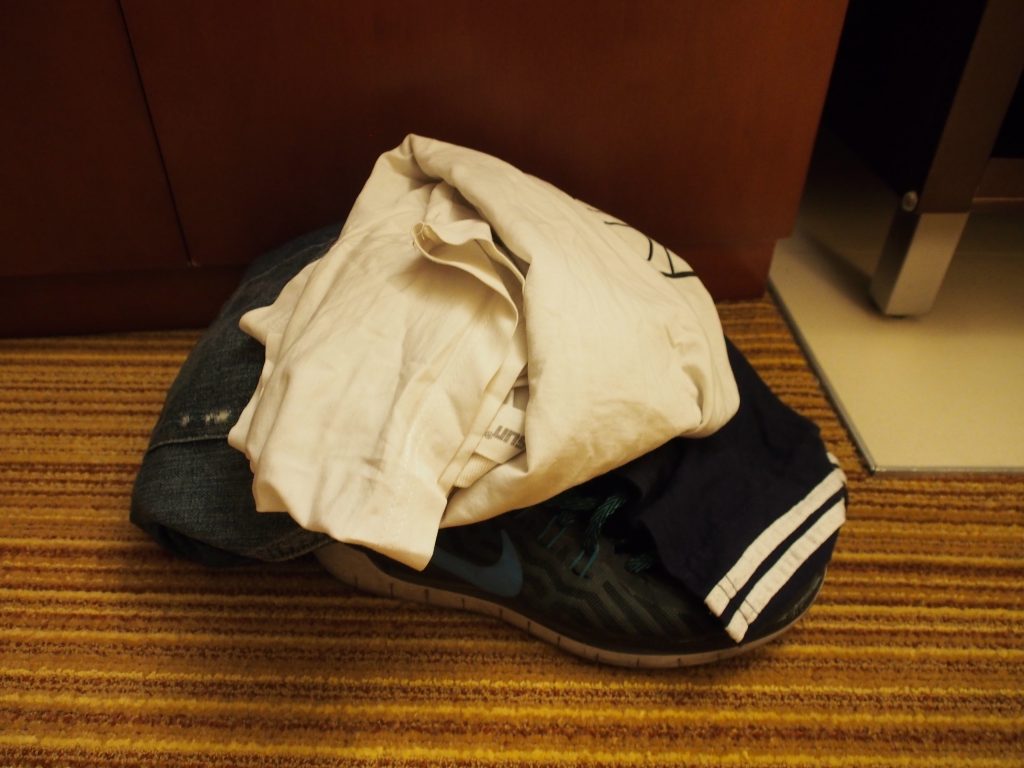 Mommy bathed and I tried to find out where to return the car. Tried calling Enterprise and the automated system wasn't leading me to the right people and when someone actually picked up, I didn't think she answered my question and informed that I could drop my car at the airport itself.
After a small struggle to get the K into bath as he was woken up dazed, we rushed to get out of the room by 645pm. Spoke to the valet and was informed that the return for the car was indeed NOT at the airport but at Bellanca Ave, as per on its website and google maps. I quickly drove to location which was just 12mins away, after tipping him. The signs along the way indeed helped show the way, reaffirming the directions and following the "Others" and then "Enterprise" directions, we arrived on the return location.
The area was big but there was a staff there to direct me on where to drop the car and he proceeded with the checking. I got all my luggage off and he then proceeded with printing me the final receipt. Checked that the refueling charge was at a not-too-ridiculous price of $4/gallon, and that indeed there was no higher-than-usual drop off fees (as I was worried when at San Francisco), we headed for the shuttle bus together with the staff as he helped to bring the luggage for us to the bus stop steps away.
The bus was here within minutes and after lugging everything onboard, we sat on the bus on our way to LAX. It was then I realized that the flight was actually at 2225 instead of 2045, giving us another hour more of free time!
We arrived at LAX 10mins later and I asked the driver where we could get off for Terminal B. The reply was rather disappointing as she informed that she wasn't told about Terminal B and would be easier for us to just alight and walked there. Without much of a choice we did that.
Rented a trolley for $5 (reaffirming that it was damn bloody expensive in LA) and slowly made our way to the international airport.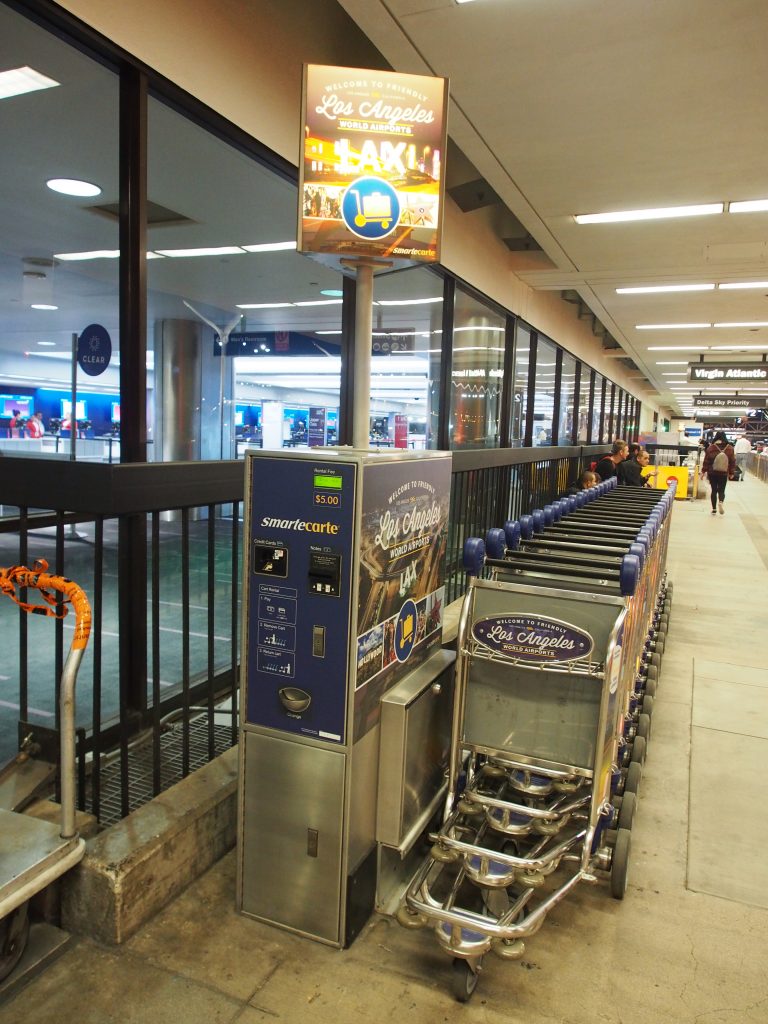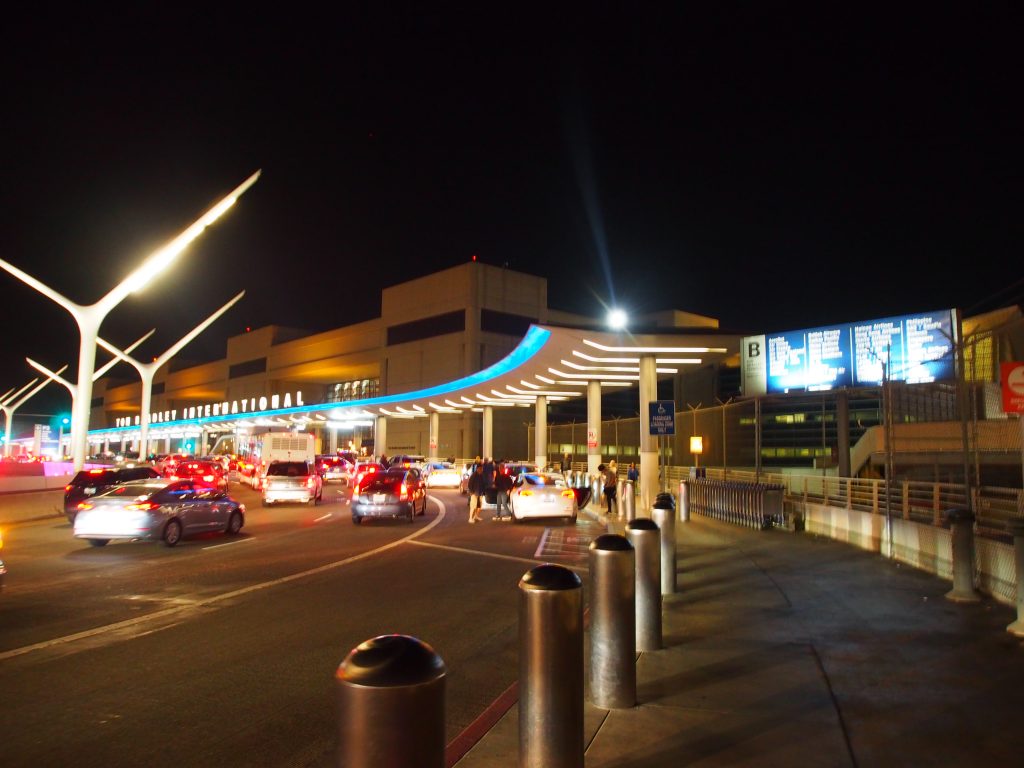 Checked in at the SIA counters and all the luggage made the cut without issues. We proceeded to go through security which was on the 2nd floor and while there was a crowd, it wasn't too long before we were at the main departure area.
DFS shopping for some Ghirardelli chocolates which was disappointingly higher priced than those we saw at Ralph's but bought enough to get it at $6 per pack.
Walked to the central dining place to get some food. I ate Panda Express which was Teriyaki chicken with mixed veg and fried rice and a bottle of drink at a $15 and mommy got something similar. Shared the food with K and moved to the gates early. We didn't get through the immigration counters and were worried that these were at the gates but upon reaching the gate we didn't see any.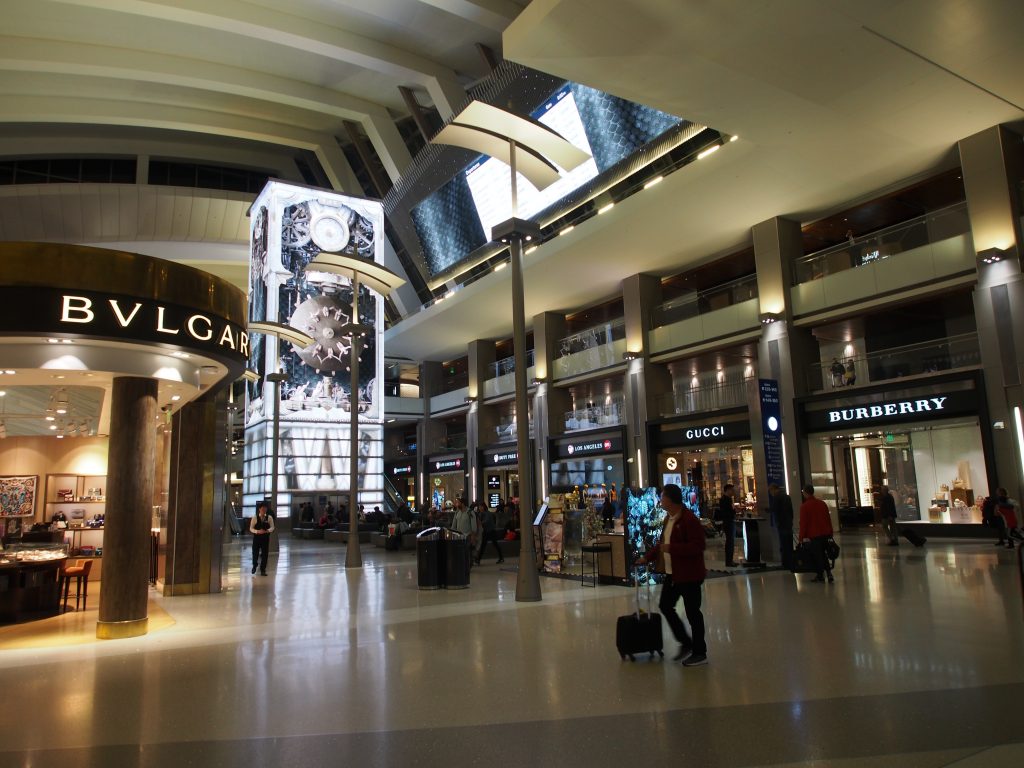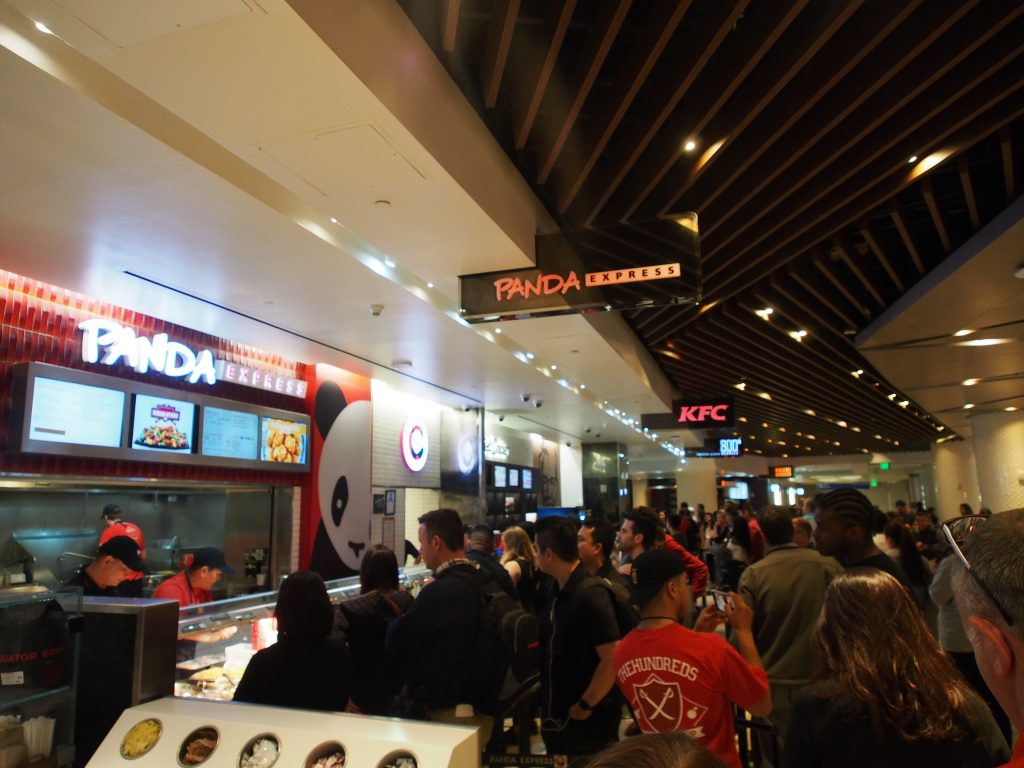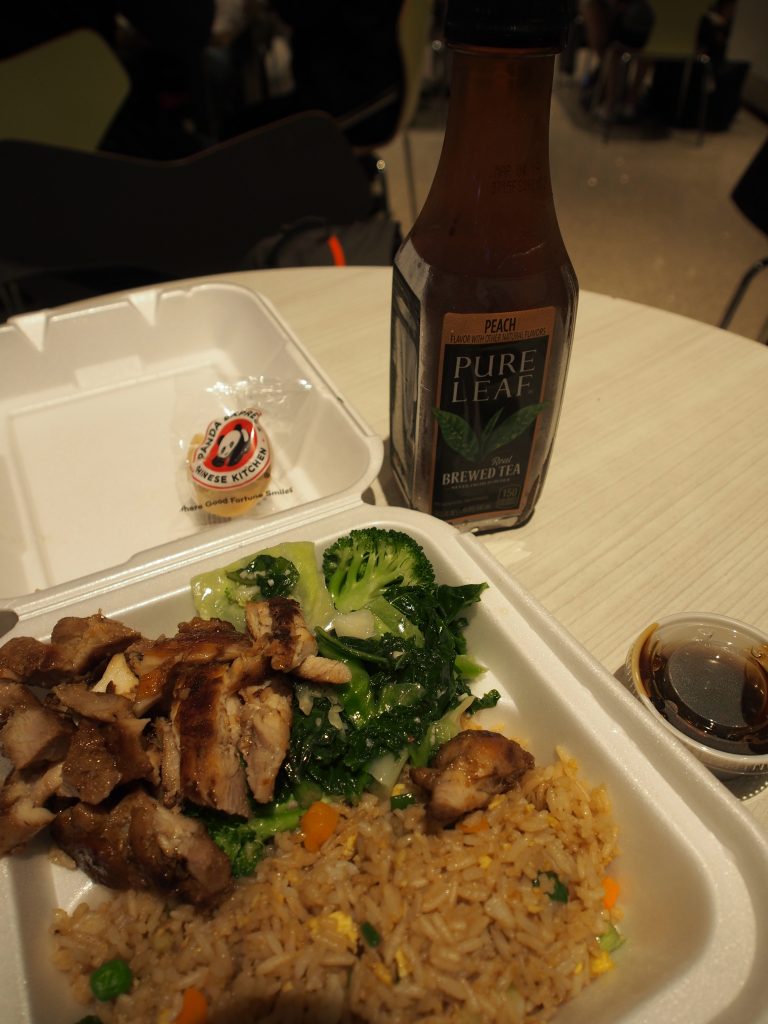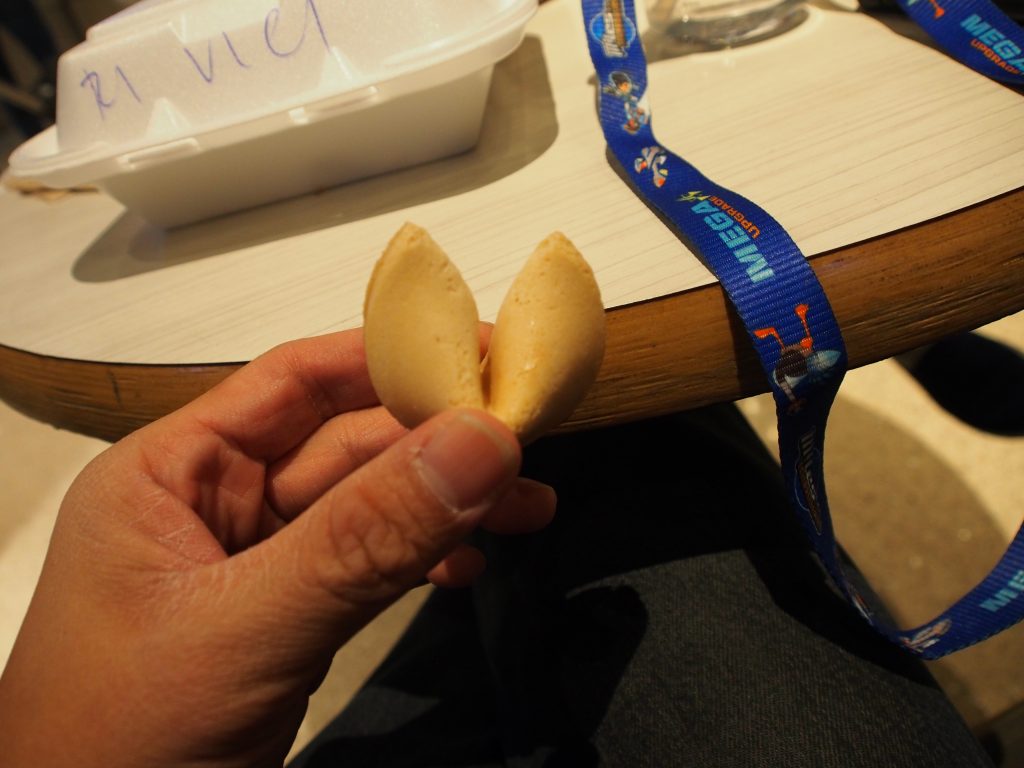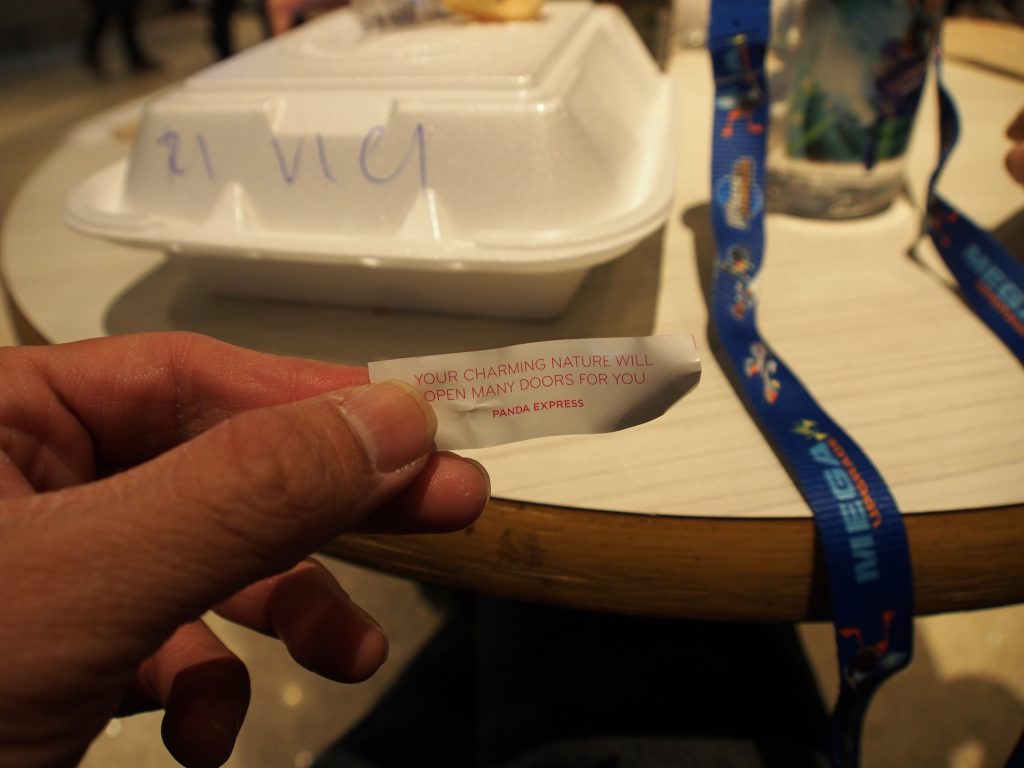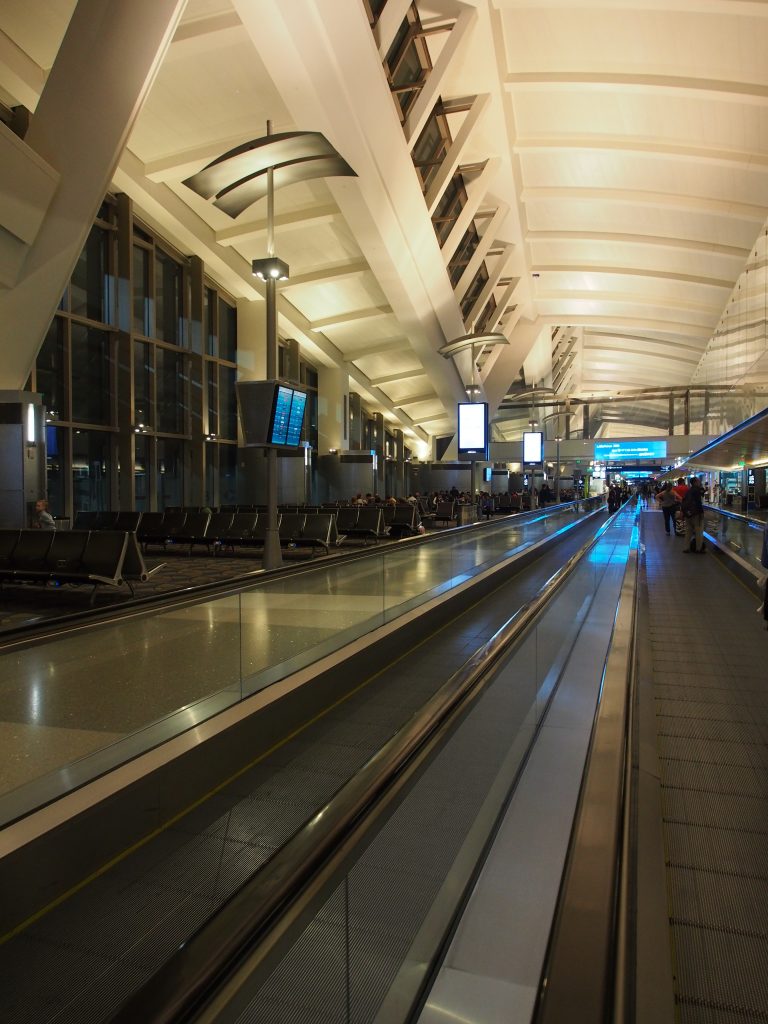 I went to check with one of the staff and understood that this was no longer required! Something new. Tried to pay for my toll and found that online payment were only for new ones and not one that I already passed, so I had no choice but to wait for Enterprise to charge me (which they did, invoice of $11.71 came in an email 1 month later).
We spent the last hour waiting for boarding while mommy bought some nuts from the stores nearby. Then the call for business and PPS started. We didn't hear the call for us to board but asked anyways and was surprised that we could already.
Getting into the seats, K started his game while I just chilled. The plane took off after a while and food came 2 hrs later. The rest of the flight was no drama, spent half of the time  in front of the screen and the other half sleeping. Since we would be arriving in the morning, we timed the sleep to be later so as to stay awake when we arrived in Singapore.
This was our long duration year end holidays and the decision for the location was driven by cheap launch prices for premium economy. The savings from the tickets were offset by the high costs of travel in California. The trip itself had a lot of driving that something took too much energy that left my physically drained at the end of the day. Coupled with constant carrying of K, I thought it wasn't as enjoyable as I hoped to be.
That said, there were still a lot of experiences that was new that I was happy to share with K. Other than seeing the wonderful Grand Canyon and Golden Gate Bridge, taking a helicopter and glamping under the stars, seeing Mars from a telescope, these were memories good enough for growing K.
The costly travel was contributed by transportation and food. For me, the most surprising part was that fuel wasn't main bulk of costs of transportation, it was actually the parking.