Friday, we were both on leave and packing started really early after K went to school. 2 luggage, a couple of smaller carry-on, including a sports car shape one for K to put his toys, to cultivate the habit to pack his own travel bag.
We were in the premium economy class (it was a cheap deal, just 200 above the usual economy tickets, as we purchased it from its launch offer for the first direct long distance flight to LA) which allowed 2 luggage per person limited to 23kg each. We only have 2 luggage and the pain was to get both luggage to be below 23kg. We expected cold weather and with all the cold wear plus K taking one luggage on his own, I had to dump a few items into my haversack and weighed the rest with a portable luggage weigh. After a few iterations, the luggage was balanced. I sacrificed my cold wear and only brought a windbreaker.
Fast forward – after the afternoon nap, a bath and goodbyes, we left the house at 545pm for a 845pm flight in anticipation of weekday heavy traffic. We were right but it wasn't all that bad. Arriving at 630pm, we alighted at gate 6 where check in was really quick, without many people.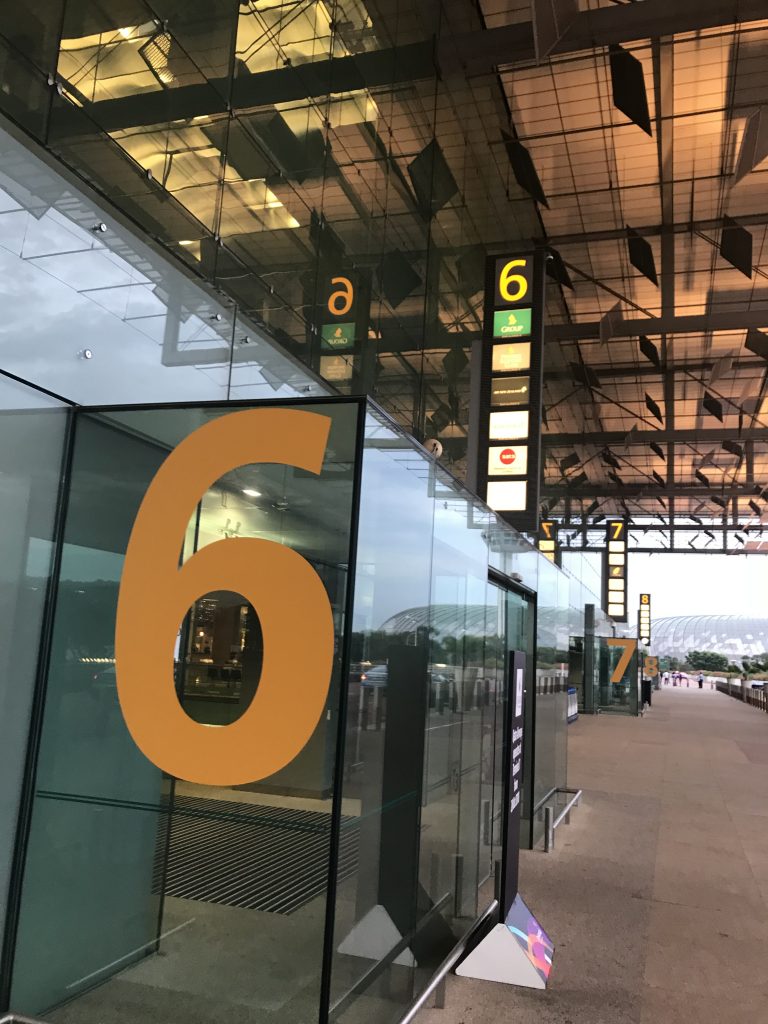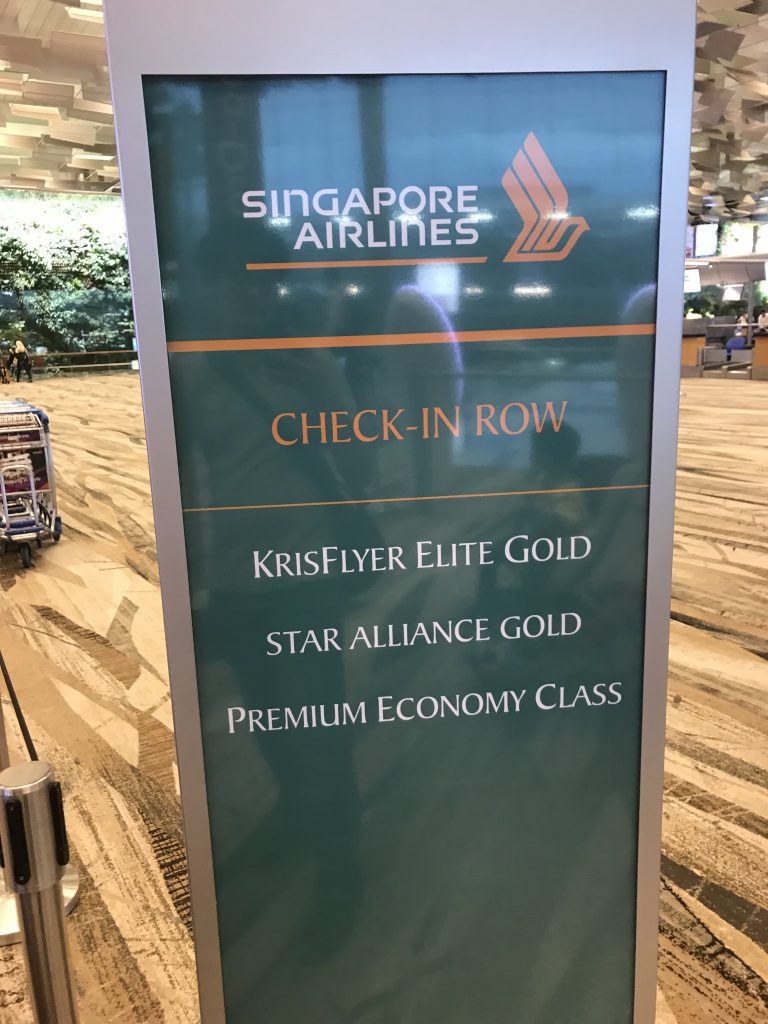 After watching Daisy the robotic flower for a while, we went thru immigrations and went to the SG food street to have dinner. Had chicken rice and wanton noodles before going to the mini playground for K to play around before proceeding to board.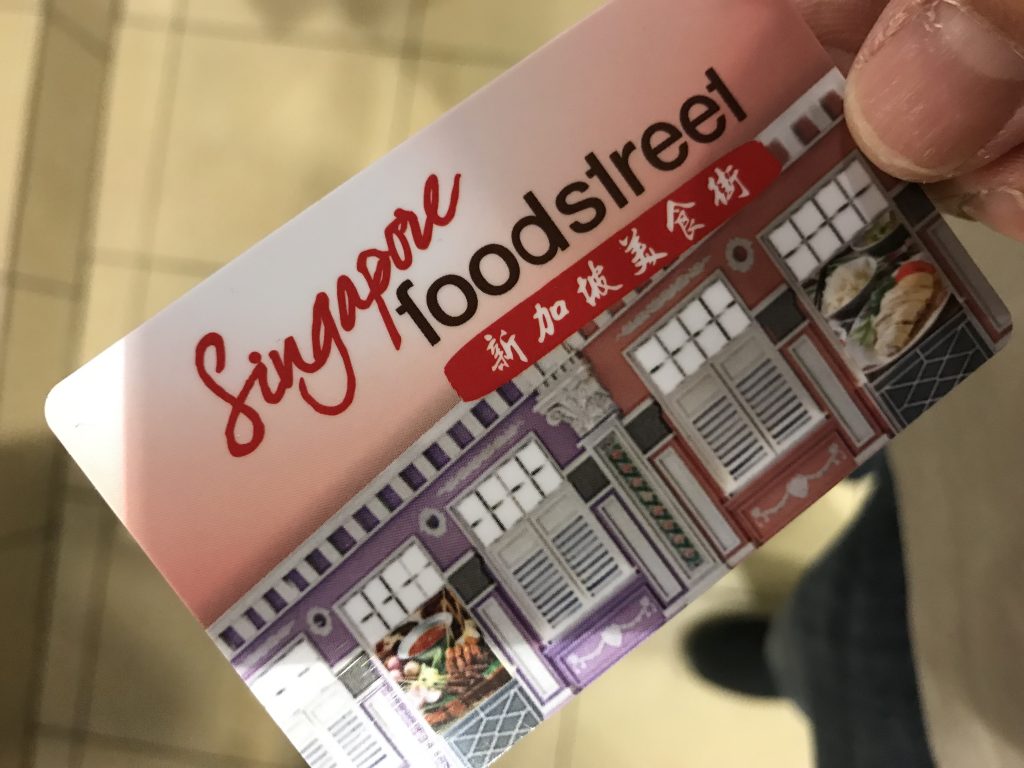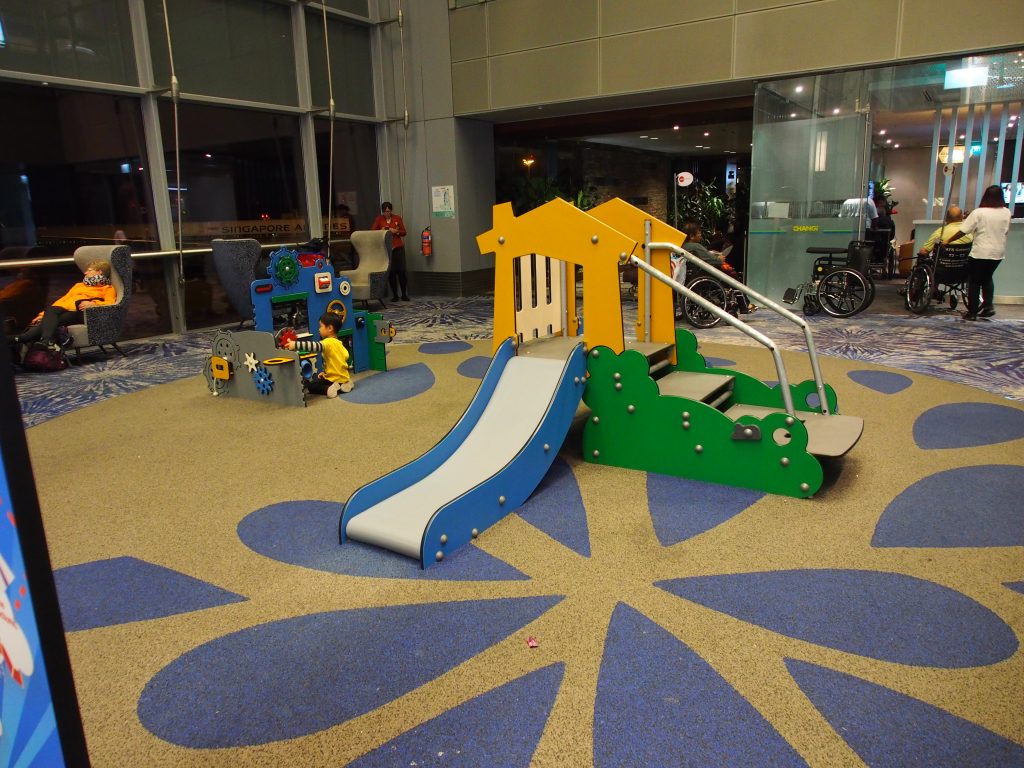 Visited the toilet and was walking towards the gate at A12 when I received a call on my hp It was from the airport staff and I learnt that we were the last 3 to board! Quickly rushed to the gate and zoomed past the empty security to board the plane.
We entered the plane and went through the business section before reaching ours. There wasn't any normal economy on this flight and the premium economy looked pretty full too. We quickly got into our spacious seats and put aside our bags on the overhead and under the seats. Because it was a 2-4-2 arrangements, mommy and K sat in front of me while I sat with another passenger.
The first thing I noticed was the gianormas screen and the ultra new interior of everything. It was the inaugural flight after all and I couldn't help taking photos… lots of it. I guessed the passenger next to me was feeling this weird dude next to him. The massive cushy head phones were noise cancelling and I was falling asleep just wearing them (did stopped the show to take a short nap). There was free WiFi for a pathetic 30MB but I couldn't connect. I put on Mission Impossible:Fallout as I had missed it previously and food was served after a snack of nuts and drinks.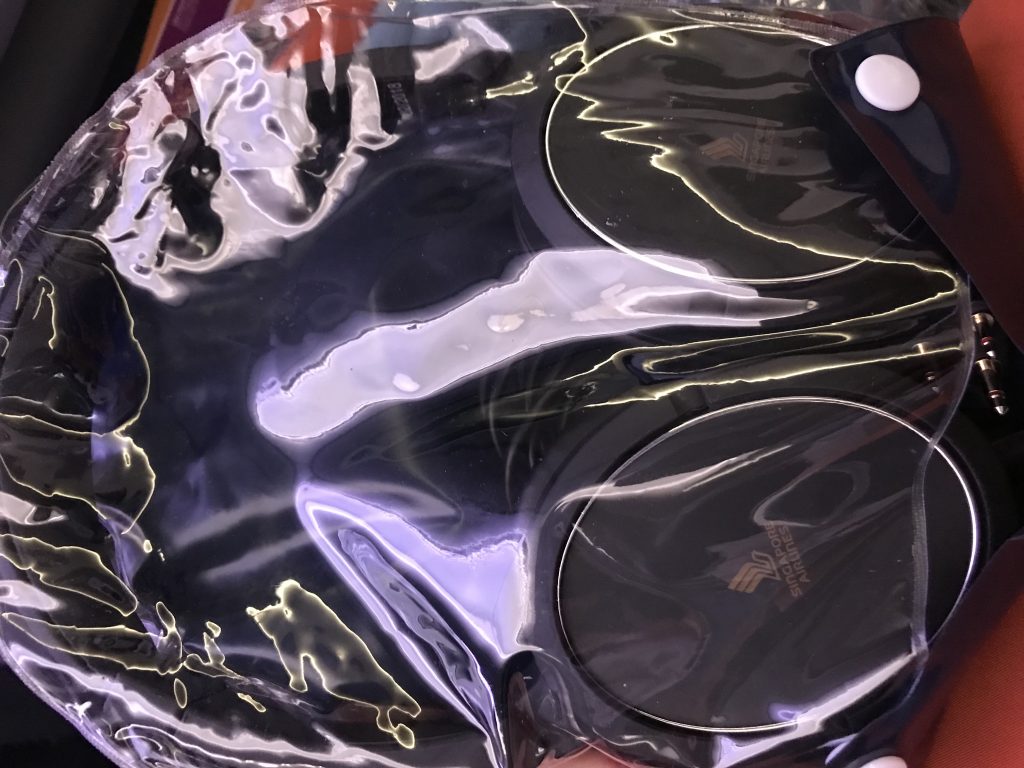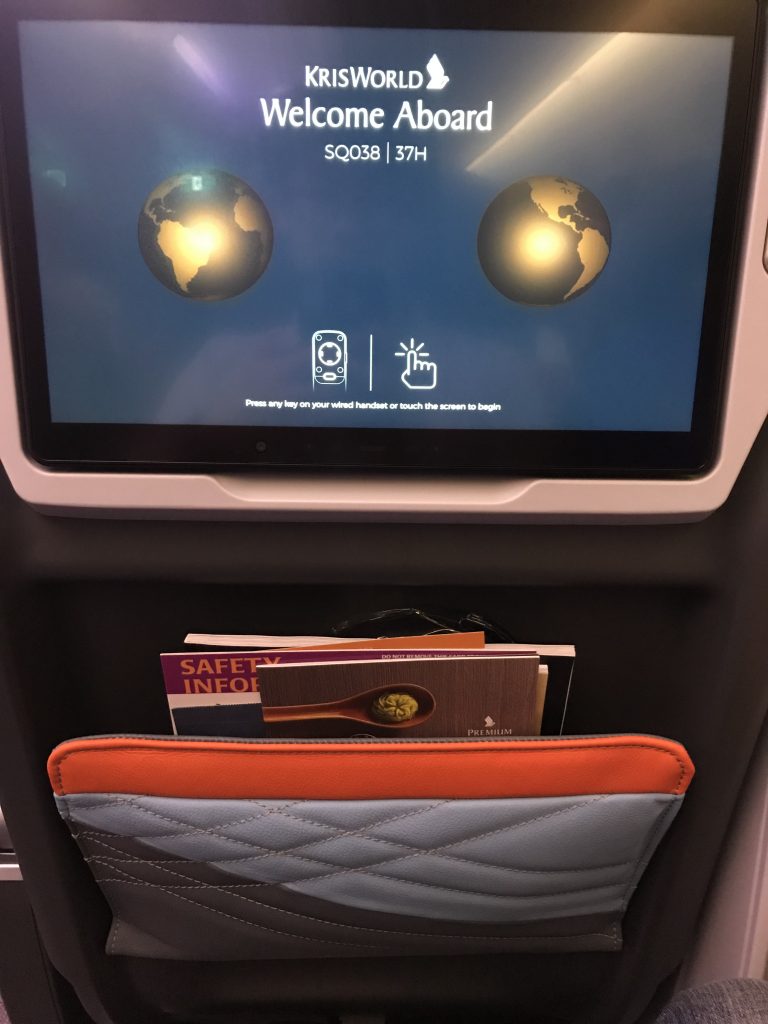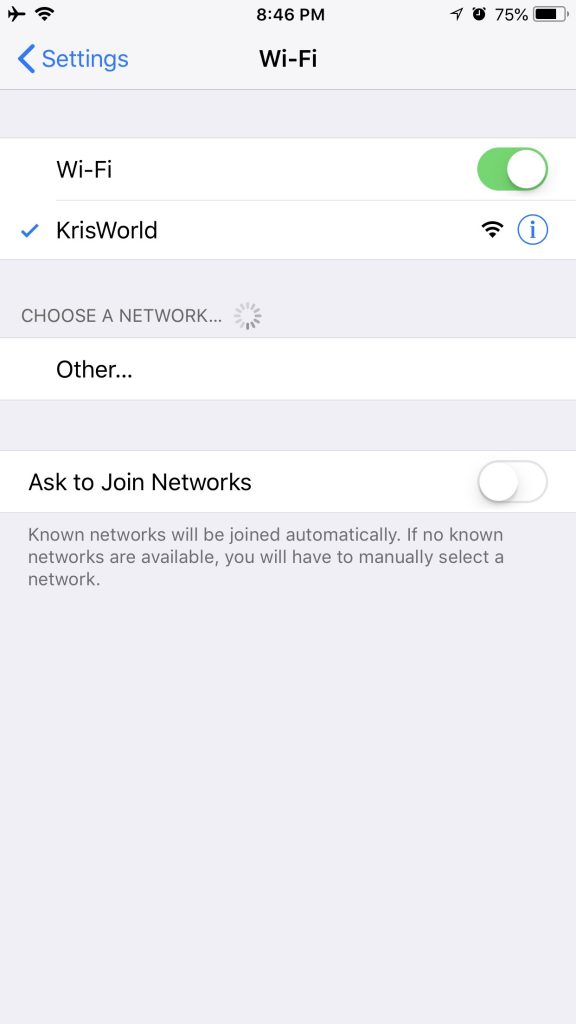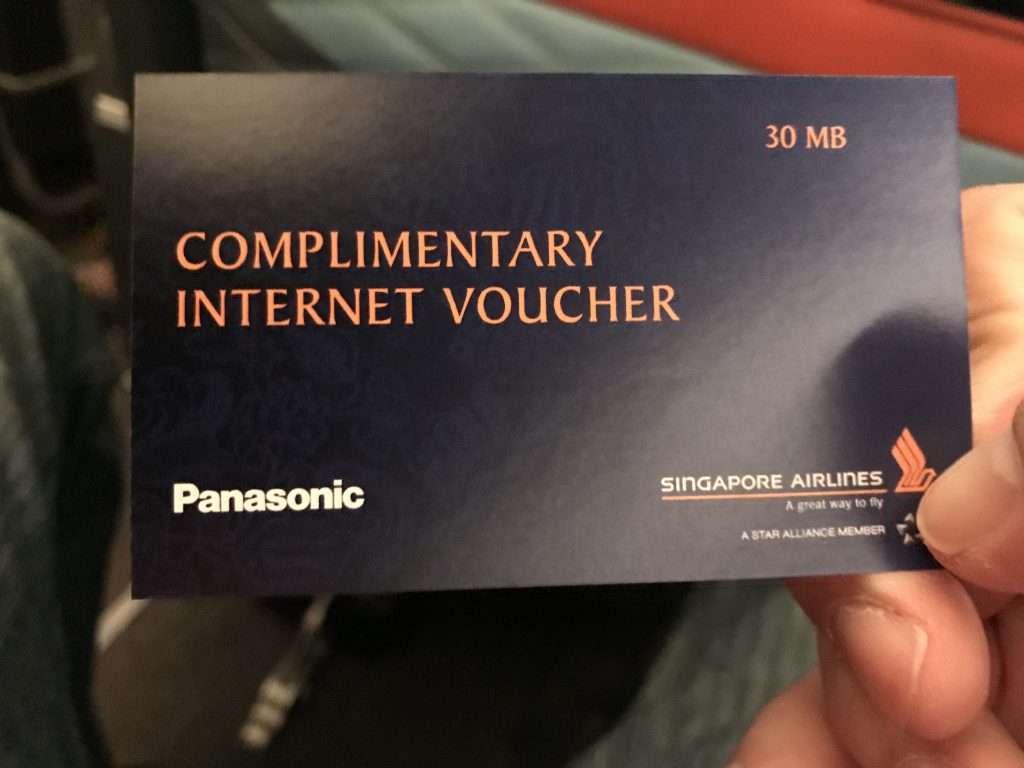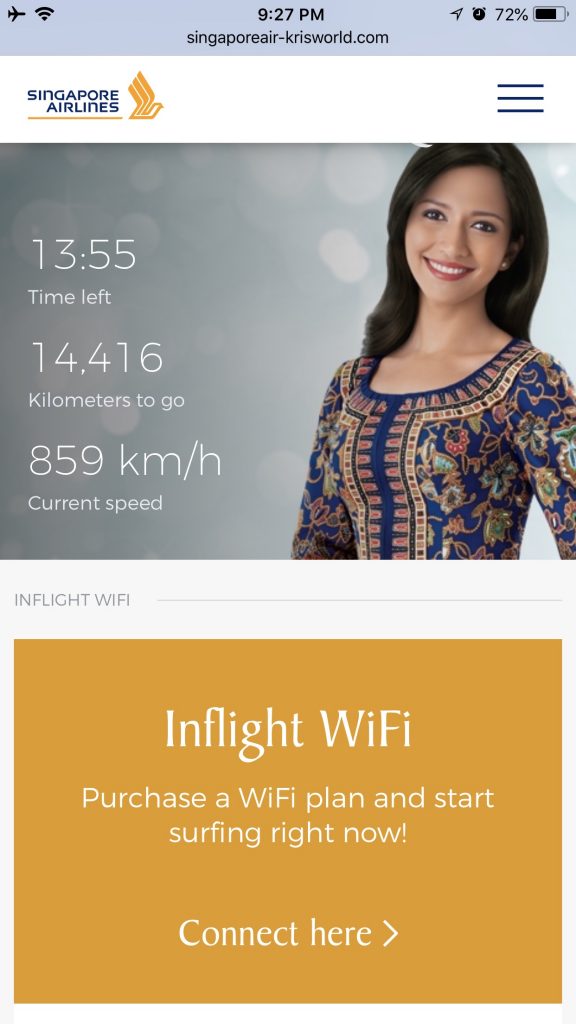 One of the benefits, Book the cook, allows pre-ordering of some choices of food, and I had pre-ordered chicken rice. It was delicious surprisingly! It even came with dark soya sauce. Ice cream from New Zealand Natural was served later. K had some fish patties that he ate and it must have been good enough for this little choosy boy. Mommy didn't have what she wanted though, even though she booked the cook. There was a mixed up with the orders and there weren't enough chicken rice so she had to settle for something else.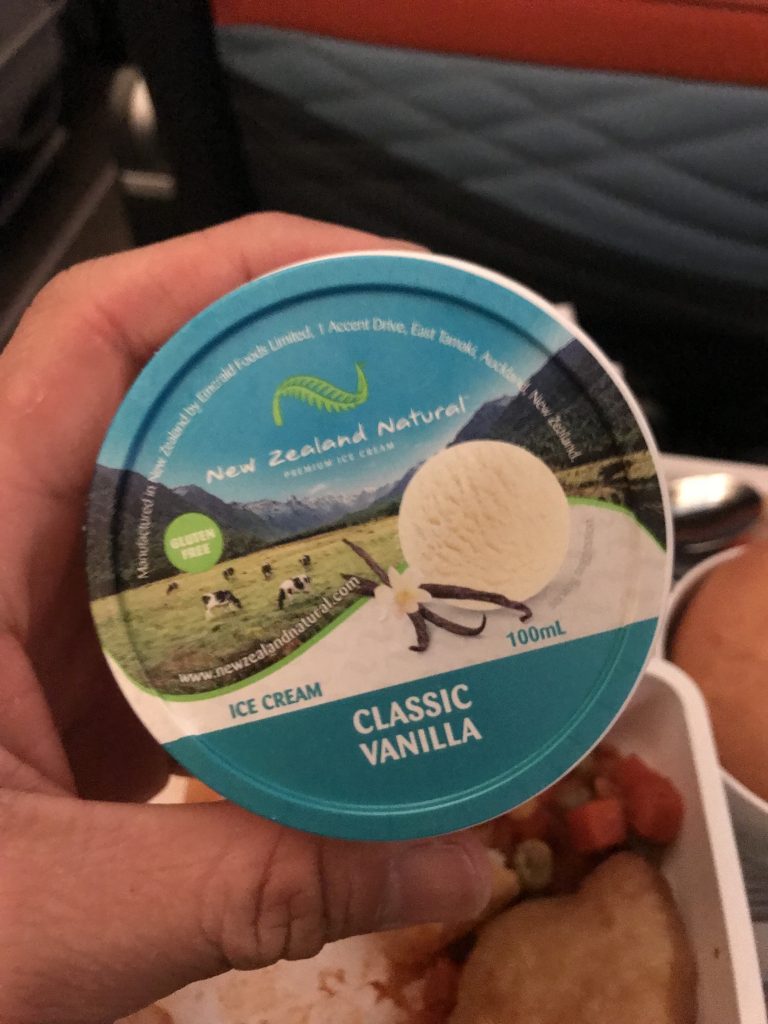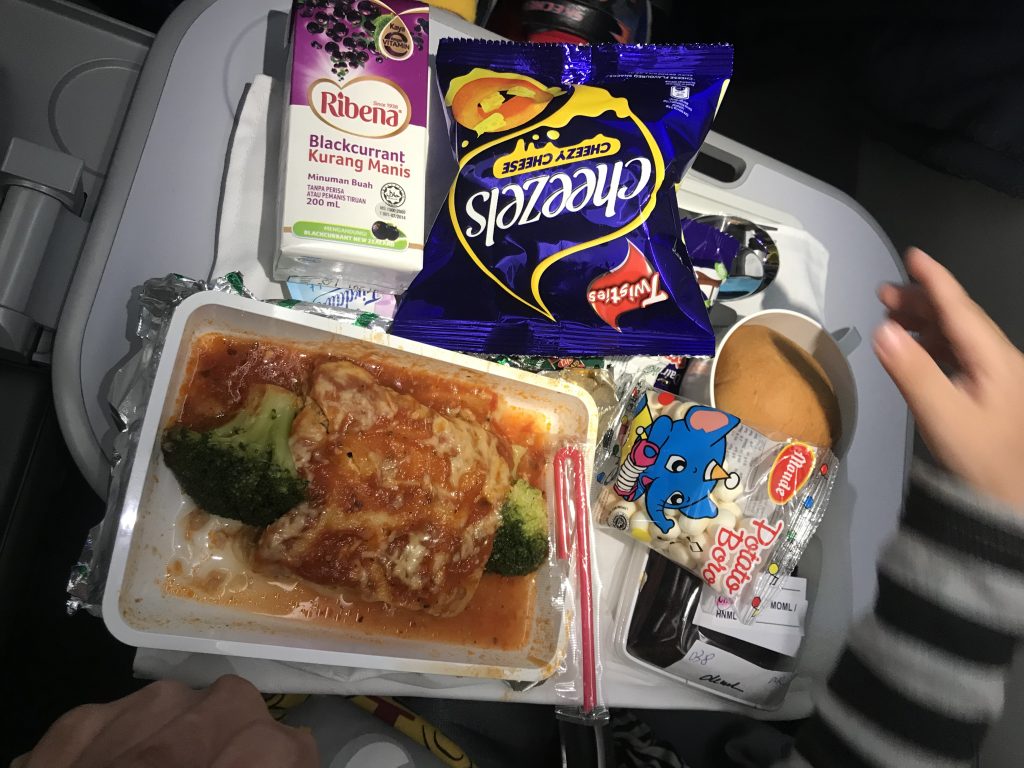 The entertainment system was not too good as the movie seemed to be stuttering for quite a bit earlier during the flight. The entire system might have been overloaded as it only became smoother when the lights dimmed on the plane and many went to snooze.
After bringing K to the toilet, I set up his recline which was indeed at a much lower recline than the normal economy, and he went to sleep. Took some time to note this first time experience for me before putting on the eye pads and going to sleep.
My sleep didn't last long. It wasn't all that comfortable and being seated on the aisle seat, there wasn't anywhere I could place my head while sleeping. Even though the incline was much more compared to normal economy seats, it wasn't as flat as I wished for. Woke up to play some games before K woke up too.
I walked up and down the aisle with him for some time before he went back to watching shows and playing games. Thankfully there wasn't much drama on the flight. Mommy woke up too but was feeling nausea towards the end of the flight.
I had my meal of Nasi lemak which was ok and K has some lasagna. Mommy was too nauseated to eat, must have been the turbulence.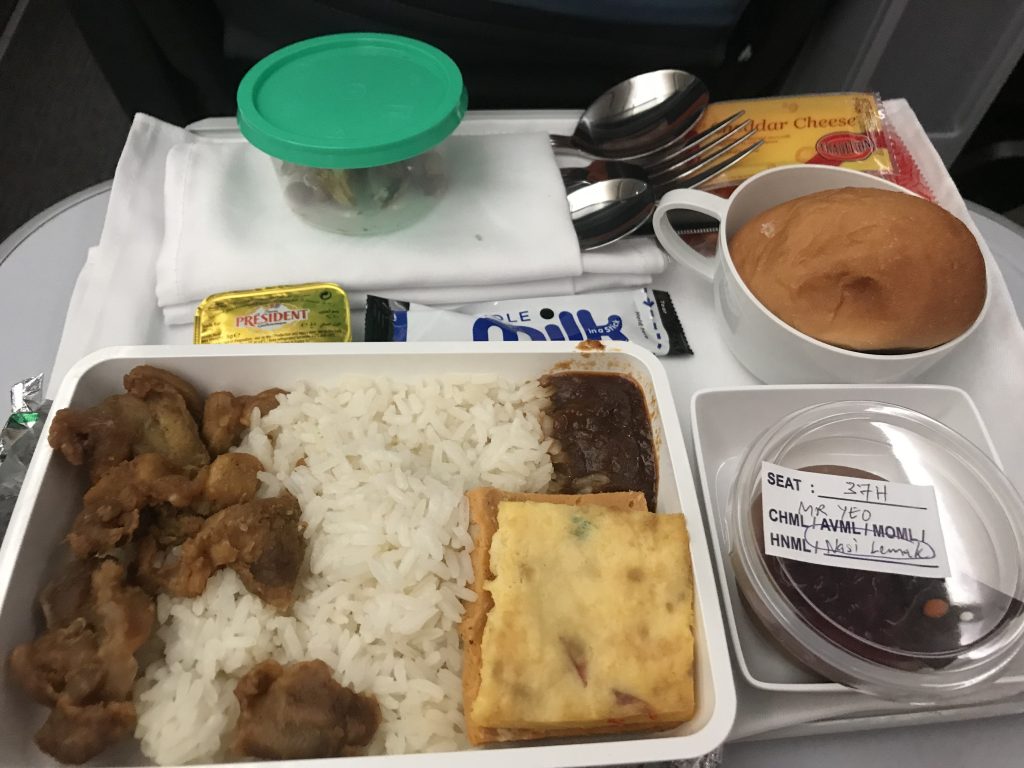 K spent the last few hours playing game while I managed to catch Ready Player One and Oceans' 8, drifting in and out of dreamland while at it.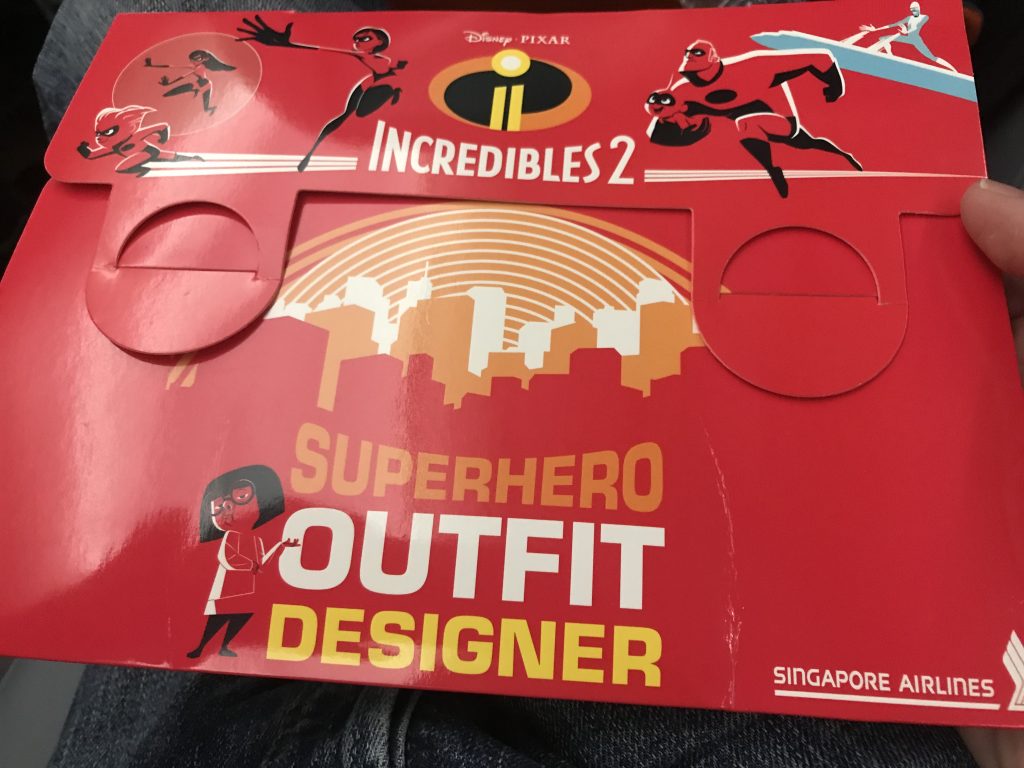 We landed at LAX with a bump, and while it was an inaugural but revitalized flight route, I was expecting water cannon welcome which didn't occur. What did occur was a hold up at the entrance and a small goody bag to commemorate the occasion.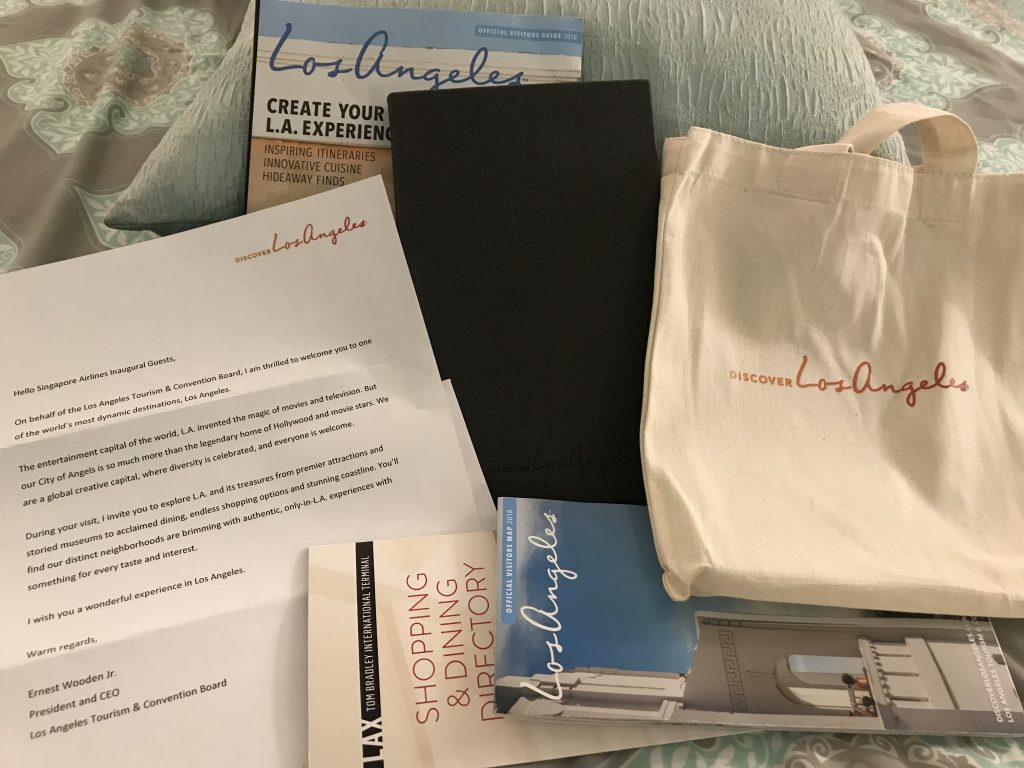 It was a long walk to immigrations and fresh from the long flight, K was walking and pulling his luggage all the way, drawing couple of attention from people and praises of adoration. I was returning proud nods.
Hell began with a massive human traffic at the immigration counters as lines and lines of people are seen queuing and moving thru. Our flight coincided with a couple of others and we started at 856pm only to clear at 1025pm. The queue was not only slow due to few numbers of counters being open, we had to register on some of the green machines midway that didn't seemed to help speed up the process as we had to retake the finger printing and photos anyway. There was a mobile app (Mobile passport app) that they were broadcasting over the PA but I didn't have signal and my hands too tied up to try. K was tired halfway and slept most of the way in the queue and I carried him until we were almost reaching the counter before he woke up.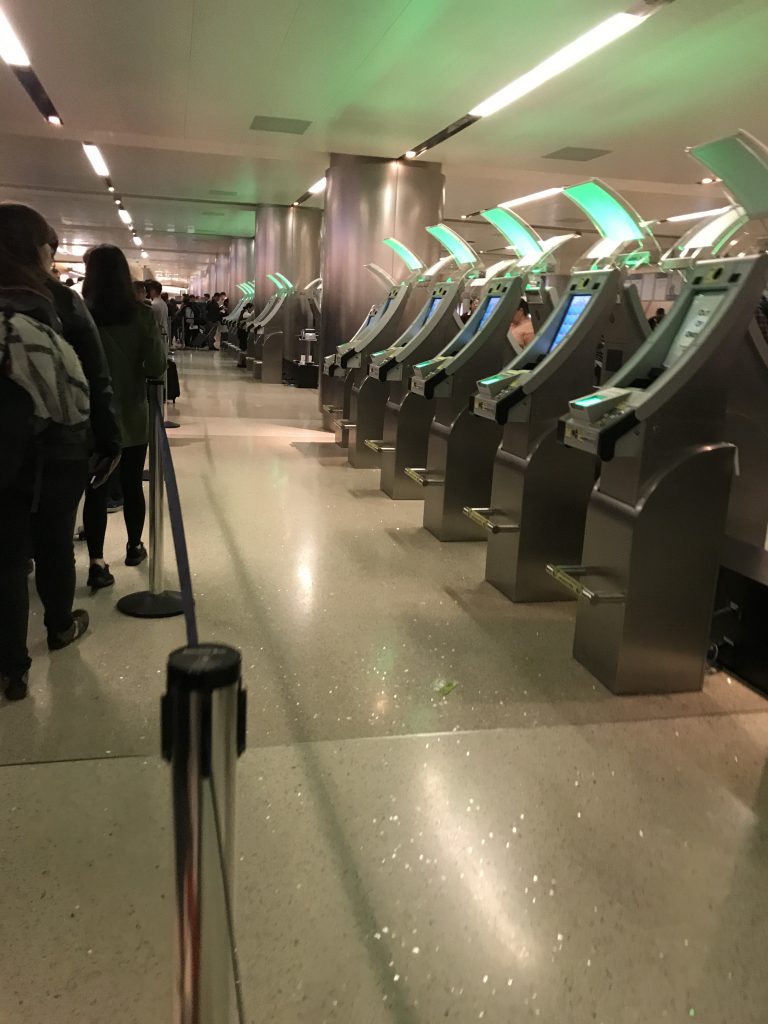 We proceeded to the luggage carousel after clearing the customs without problem and found our luggage waiting for us already lined up on the ground. Picked up using the trolley as then we walked through customs without having them checked even though we declared that we brought some foodstuff, the officer just let us proceed.
Went outside arrivals hall and following the sign to the taxi stand, we got onto one taxi and was issued a paper receipt which I didn't know what that was for. The driver punched in the address that the Airbnb personnel provided me and we were zooming down the 16mins to location.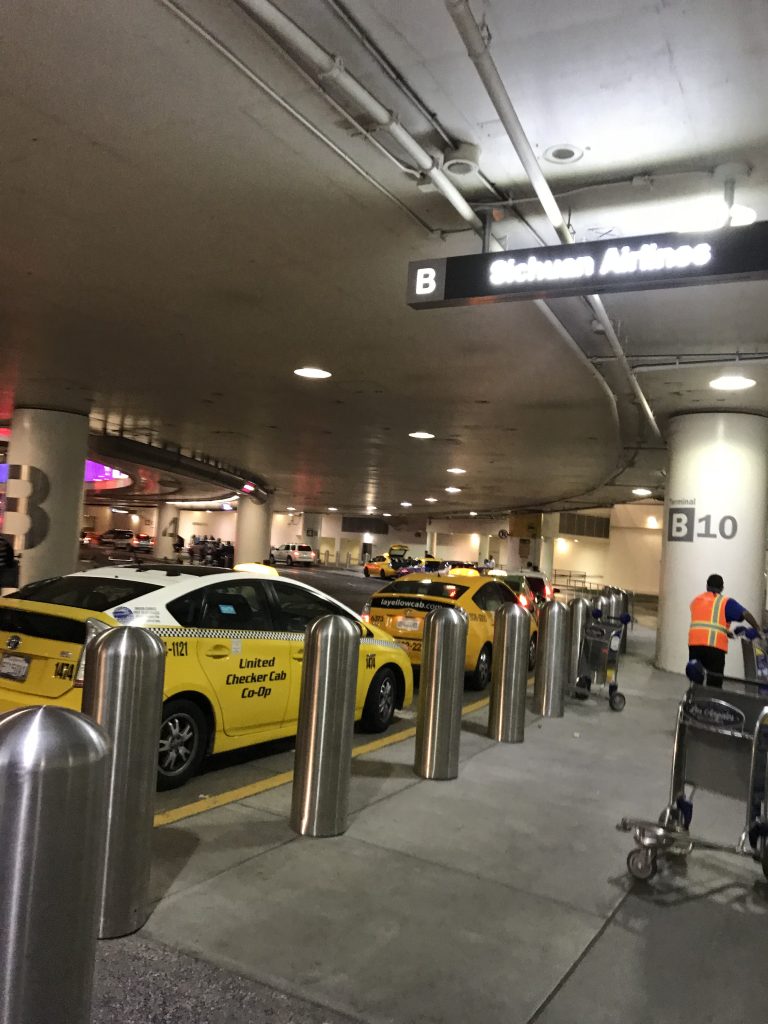 We arrived at Islands restaurant and I called the person as I didn't see anyone there. He confirmed that I was in the right location and we disembarked with all the barang barang with a bill of USD50 with tips, which I thought was rather costly.
We met the Airbnb personnel shortly and he helped with the luggage. We took a short 5mins walk up to the apartment, along the way, a rat ran into mommy's legs, giving her a surprise.
We went into a 2 room Airbnb apartment and was given the instructions mostly thru the SMS and also quickly thru face to face before he left us to our own.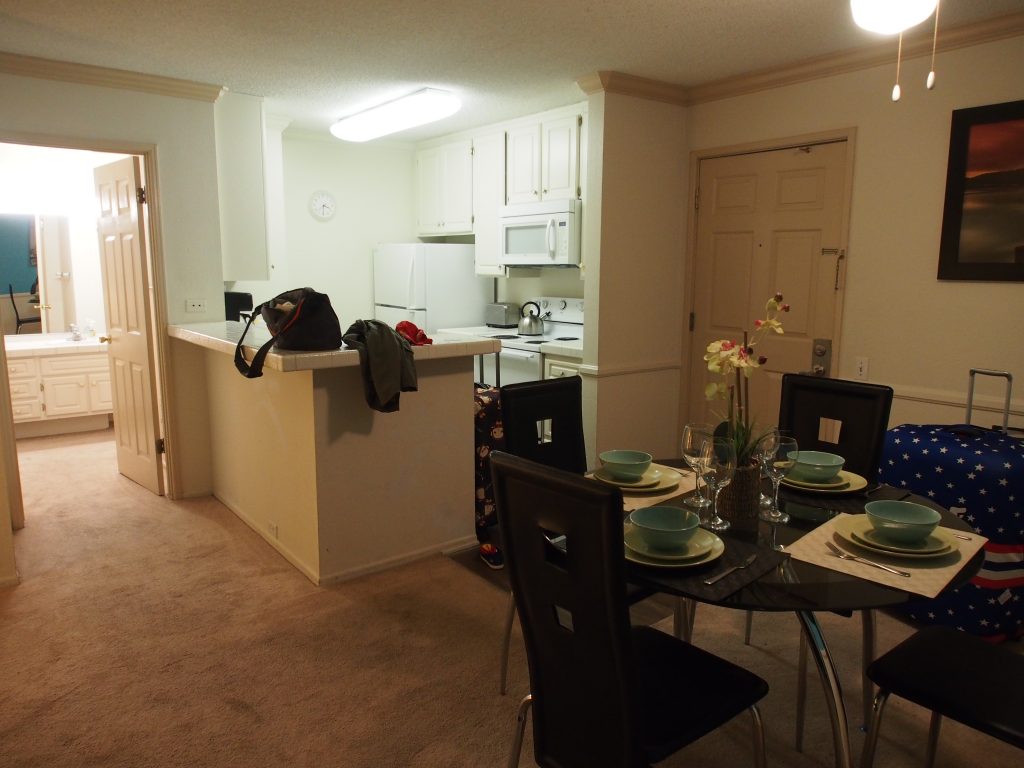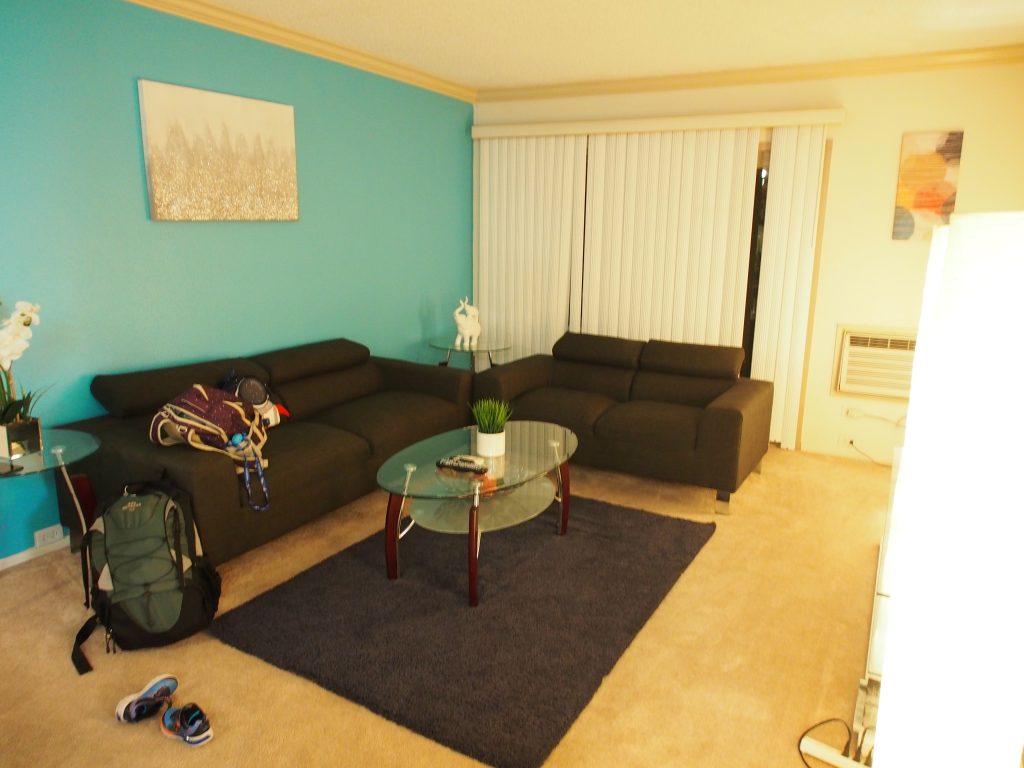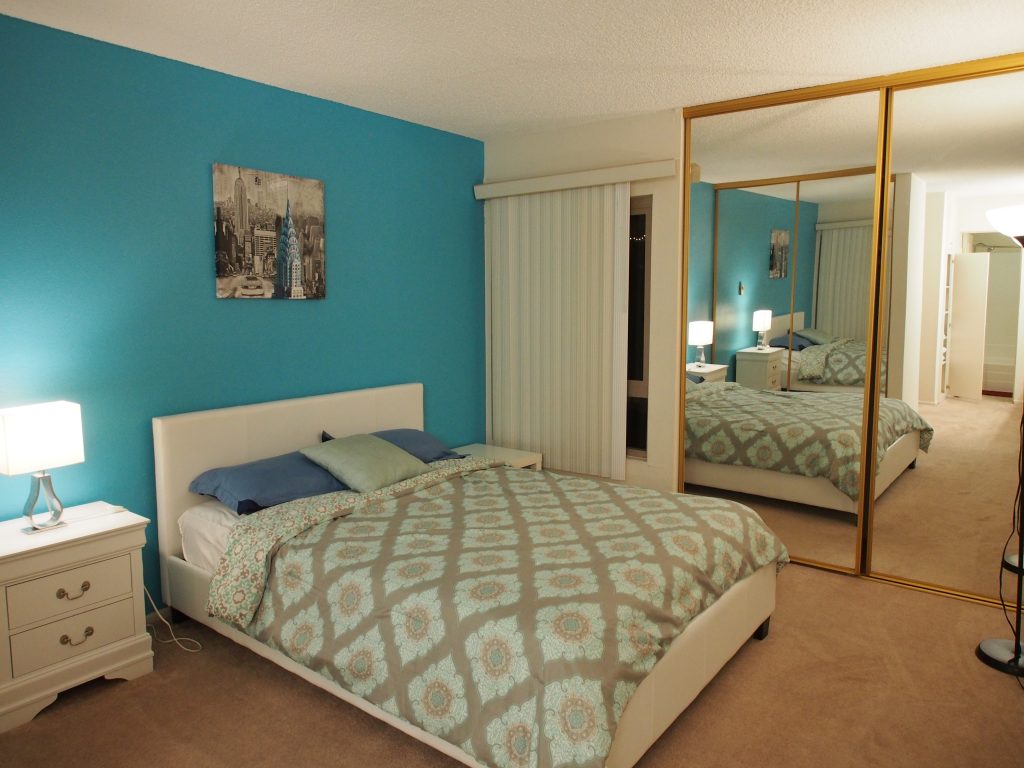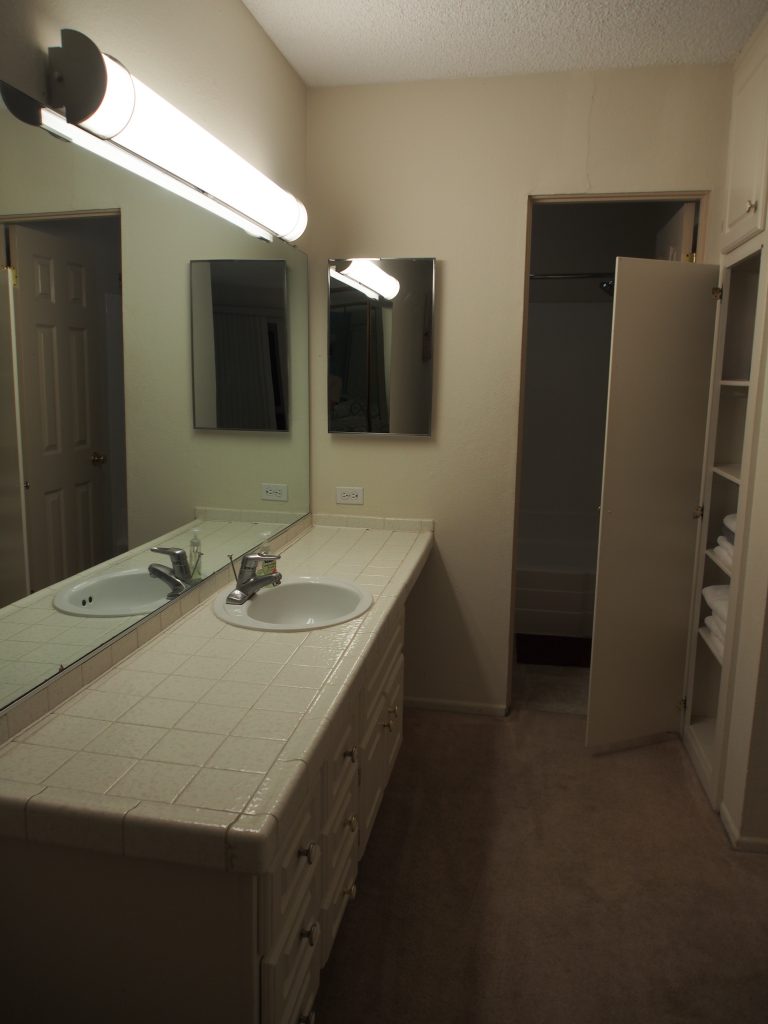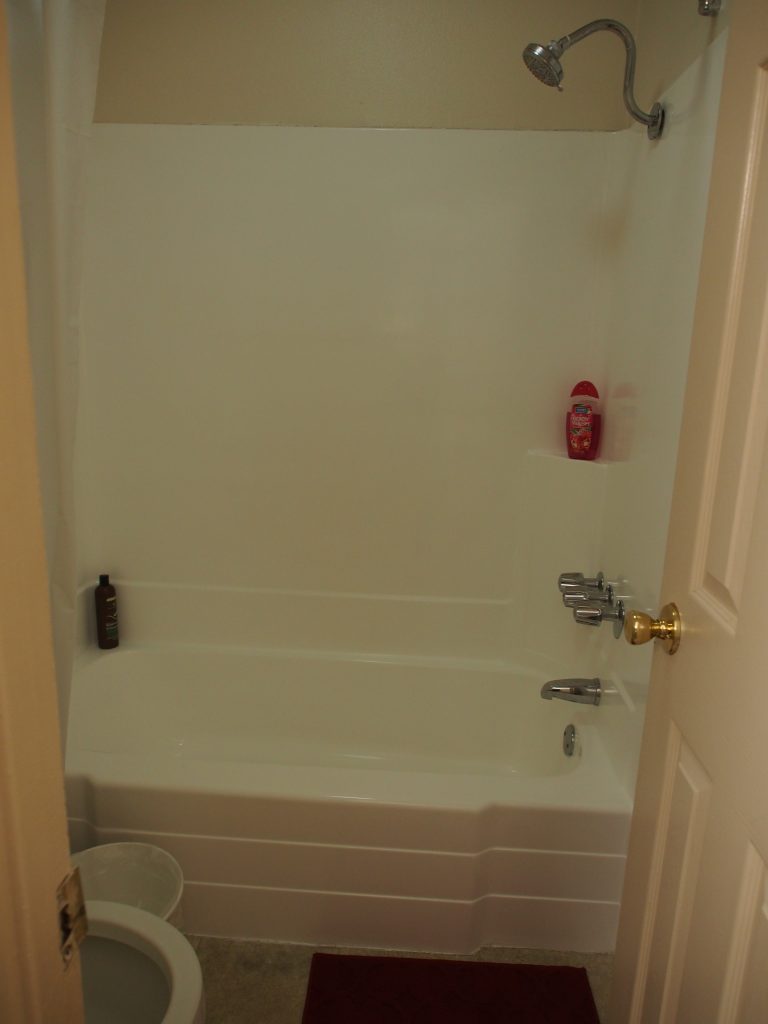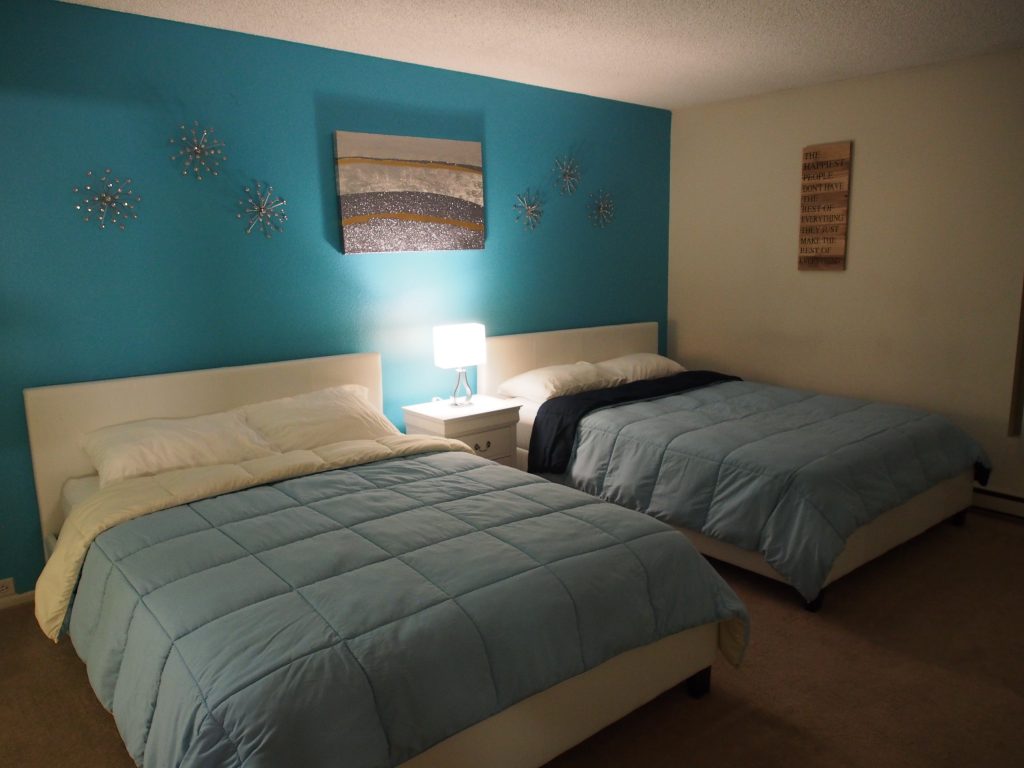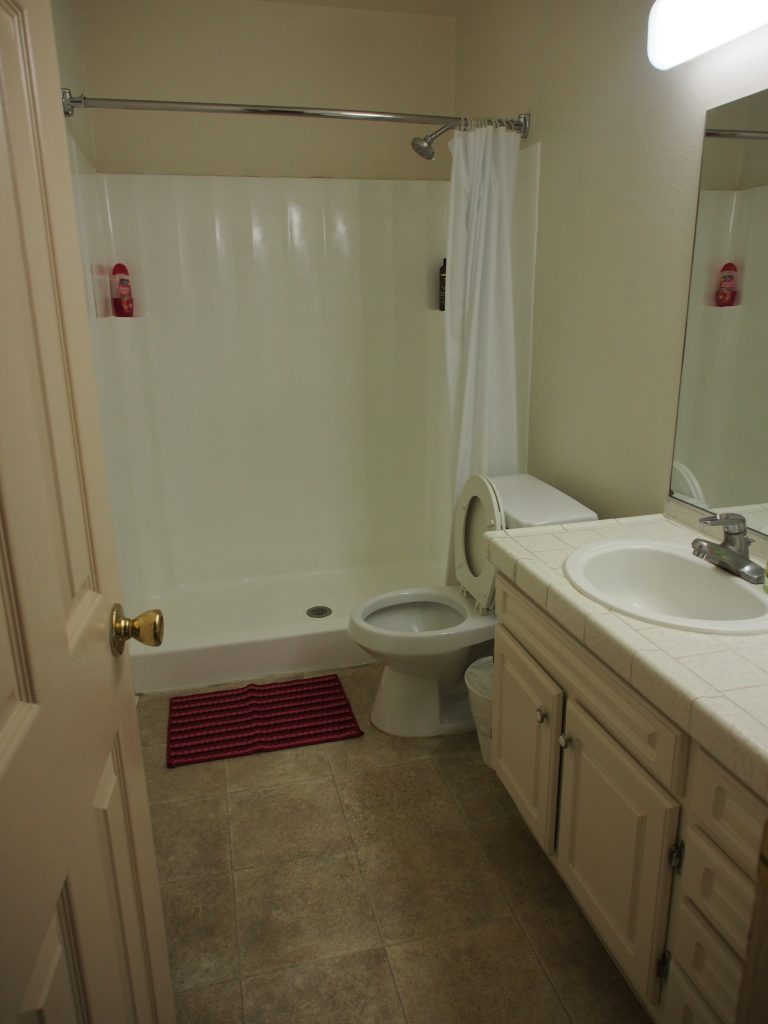 It was already way past eleven and the night was spent bathing in the tub, boiling water and watching downloaded cartoons on iPad. I fell asleep while waiting to bath but we all knocked off for the night rather easily.