New Year day we awoke in the pirate theme room stayed in as long as we could be heading to the buffet breakfast at the same restaurant where we had dinner the night before. The same tables that had the dishes were replaced with breakfast varieties. K enjoyed his cereal like how he did everytime he was on holiday.
Before heading out to the theme park itself, we checked out of the room and kept all the luggage in the car. Then we proceeded to the main theme park to utilized the 2nd day pass of our tickets.
The park was arranged in different themes, such as Star Wars, Miniland, Kingdom and City. We started in one direction and walked around. There weren't many rides that K could take as he was too small, and there were height limitations. The place wasn't crowded probably because of the sweltering heat and bad humidity.
As there weren't anything that were particular interested with, took the general direction going anti clockwise. There was an area with water gun features where people can get on a ride going in circles and using water cannons to shoot. We could only watch as this was not meant for toddlers.
Moving on, there was a building with the huge face of Einstein made out of Lego. Within the building was an activity room where there would be sessions on building Legos being held, to get the best of creativity out of kids. Of course K wouldn't be able to do so since the only thing he knew how to build was upwards. He wanted to play with the blocks though, trying to pull himself it while I held onto him, worried that he would mess up the place.
We entered the Star Wars exhibit which had a queue and took a while to get in. Within the building there were aircon rooms and rooms of different scenes of Star Wars shows, and came with movement and lighting effects that was impressive. Though not a fan, it was quite nice to see the huge display made of Lego showing the robots and spaceships. The aircon was even more welcomed!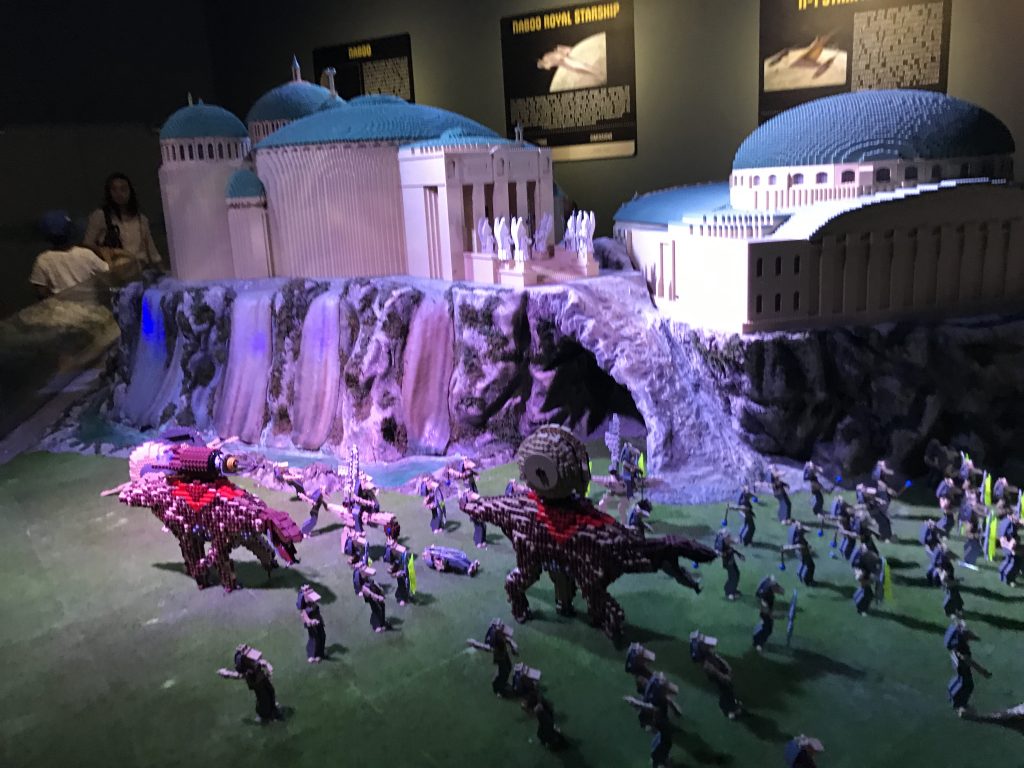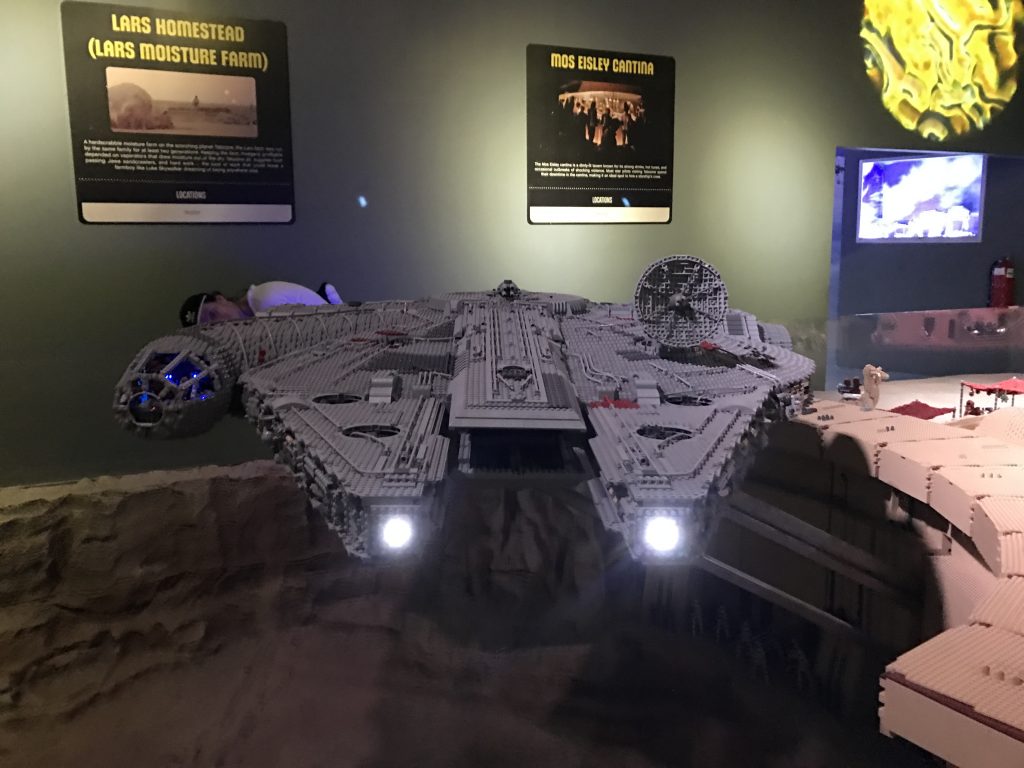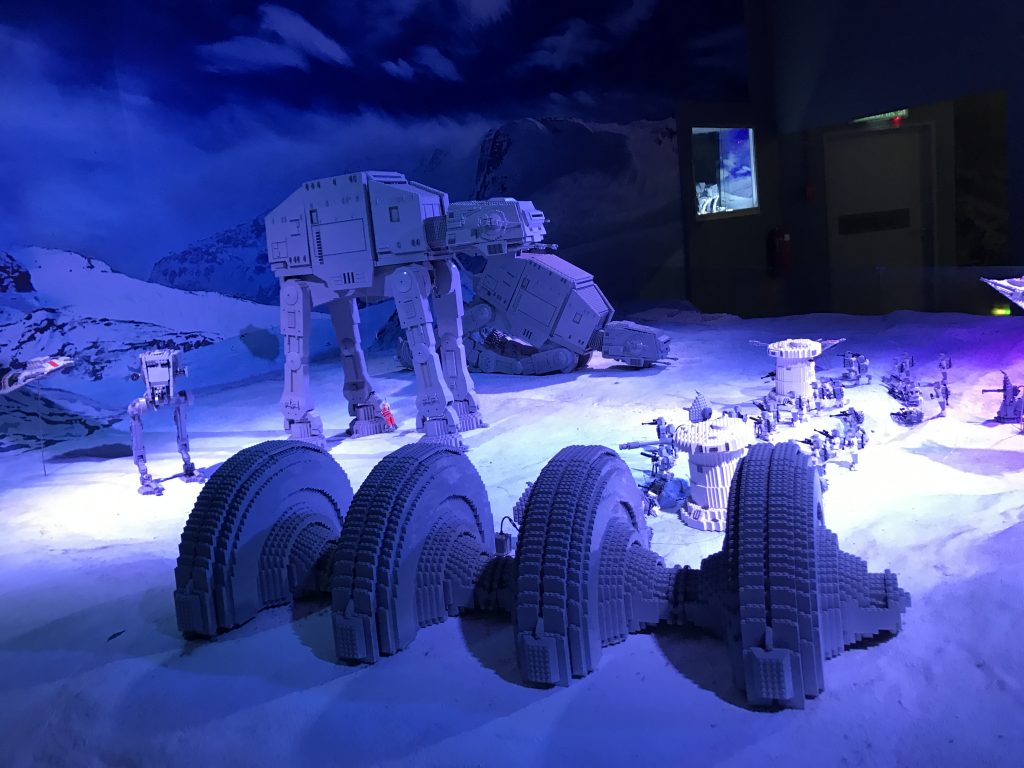 Then entering the heat again was kingdom that had a huge castle with again roller coaster rides that K couldn't take. We just explored the surroundings, climbing to the second level corridor that was meant for queues. Took a photo with a Lego character knight and proceeded to move on.
Then there was a central area called Imagination. There was a rotating viewing deck of the Observation Tower that we lined up for it (short wait) and that brought us high up to get a viewpoint of Legoland and it's surrounding, not much to see though but at least it was one ride that K can have. Then we went to the sheltered playgrounds meant for toddlers.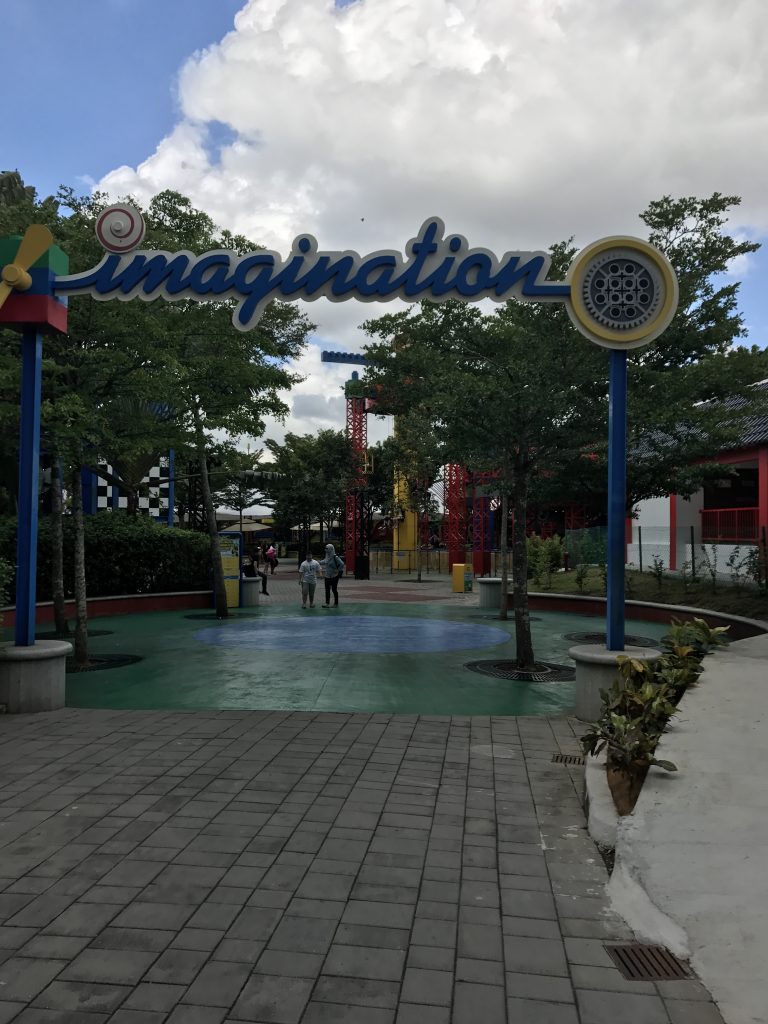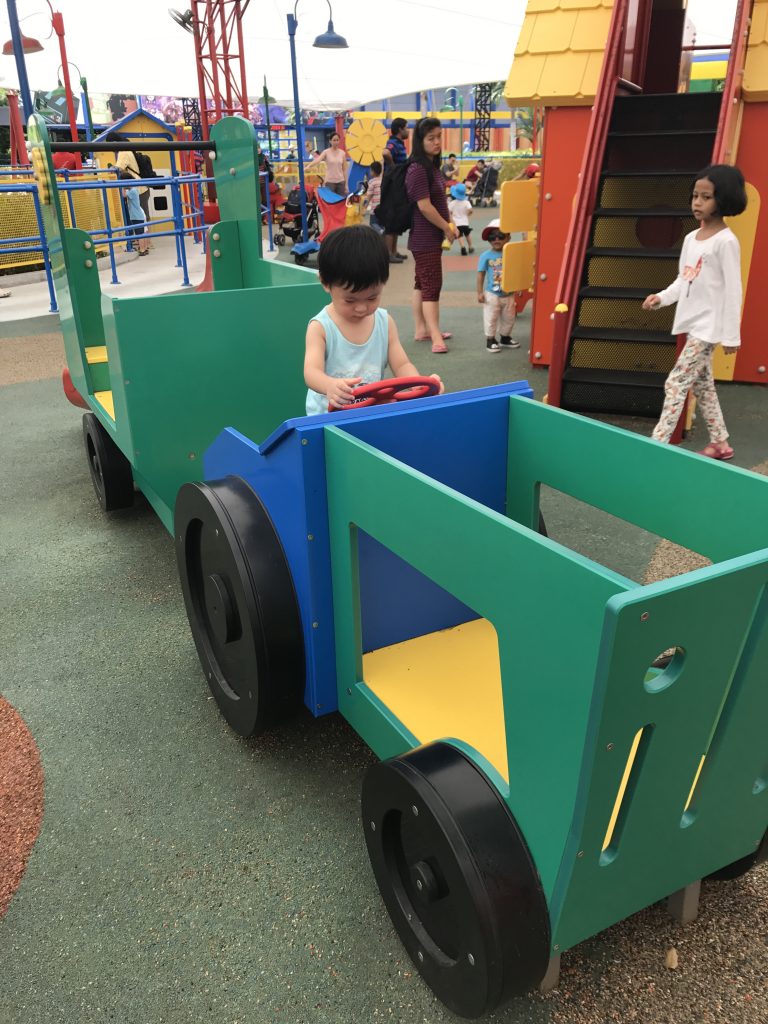 There was a train ride that I took with K and it was a pretty fast one. Then K took to the playground, climbing the steps and going down the slides and playing the static stuff. It was difficult to get him to leave for lunch, at Pizza Mania just across this central playing space.
Ordered some pizza and pasta, both of which could be eaten by K. K had some fun at small tables with a hole in the middle, where there was more Lego blocks there for him to play while mommy and I took turns to eat. After lunch, we even took a photo with Lego chef, which frightened K quite a bit as he tried to touch K with his signature 2 fingers.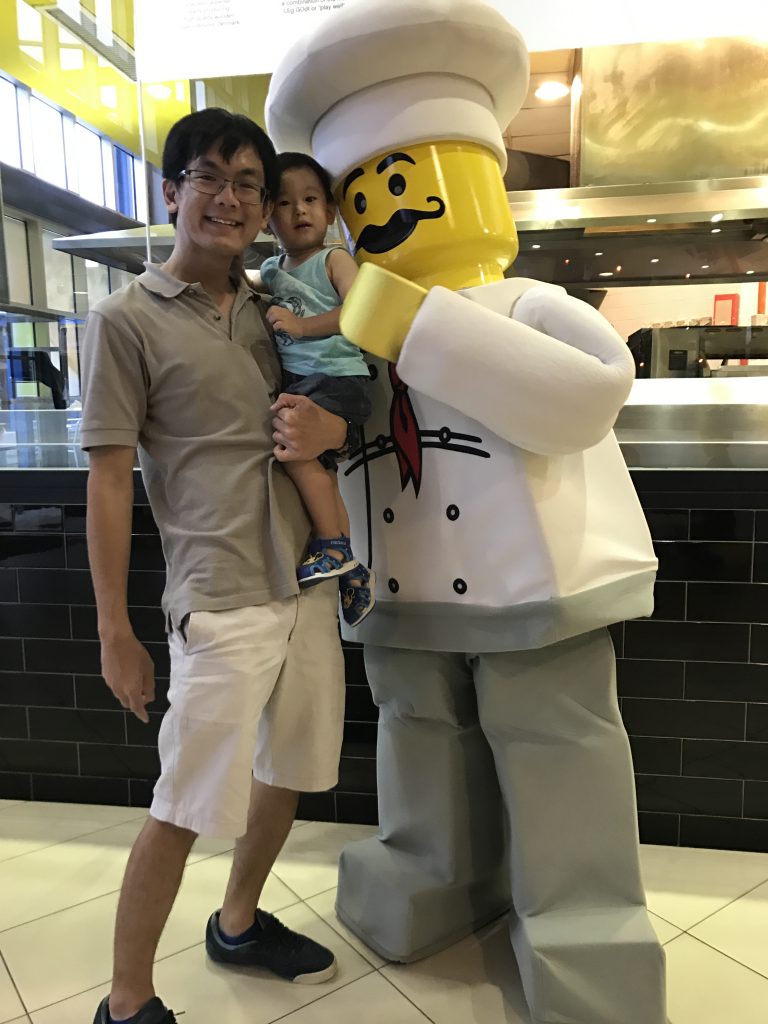 There was a Ninjago ride that K also took, which had an element of 3D in it, the ride bringing its passengers as ninjas to go fight and defeat some baddies, we could fight off projectiles through some hand actions. It was pretty fun and tiring for the adults but I think K felt a little scared by the monsters that came his way.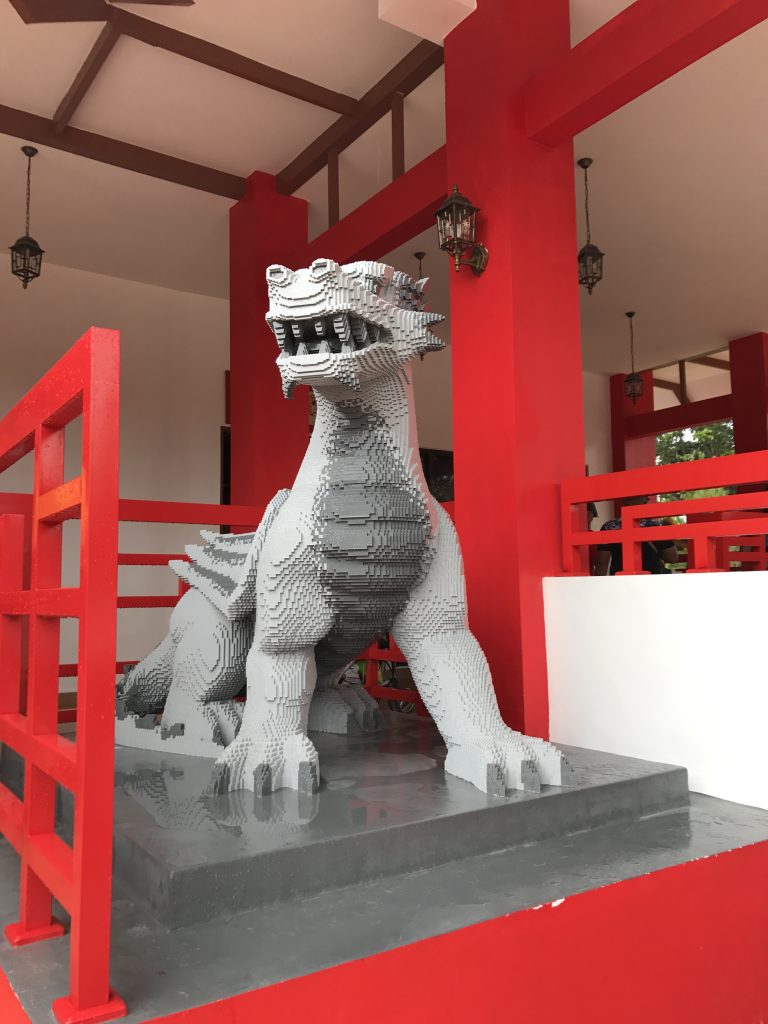 Later we did another ride at Land of Adventure called the Lost Kingdom Adventure that we could aim laser guns at targets that would activate the displays. Of course K didn't have he skill to aim yet and he also mentioned that he was scared.
After the ride and he seemed tired because it was almost nap time that was when we headed for the exit. At the same time there was also a drizzle coming, we had decided to skip the section on Lego City altogether. Just before hitting the roads, we had to visit the huge Lego store to see what was available. There was a huge variety of Legos to choose from but as usual, it was not cheap. Mommy bought a container in the shape of a big Lego brick and we all left.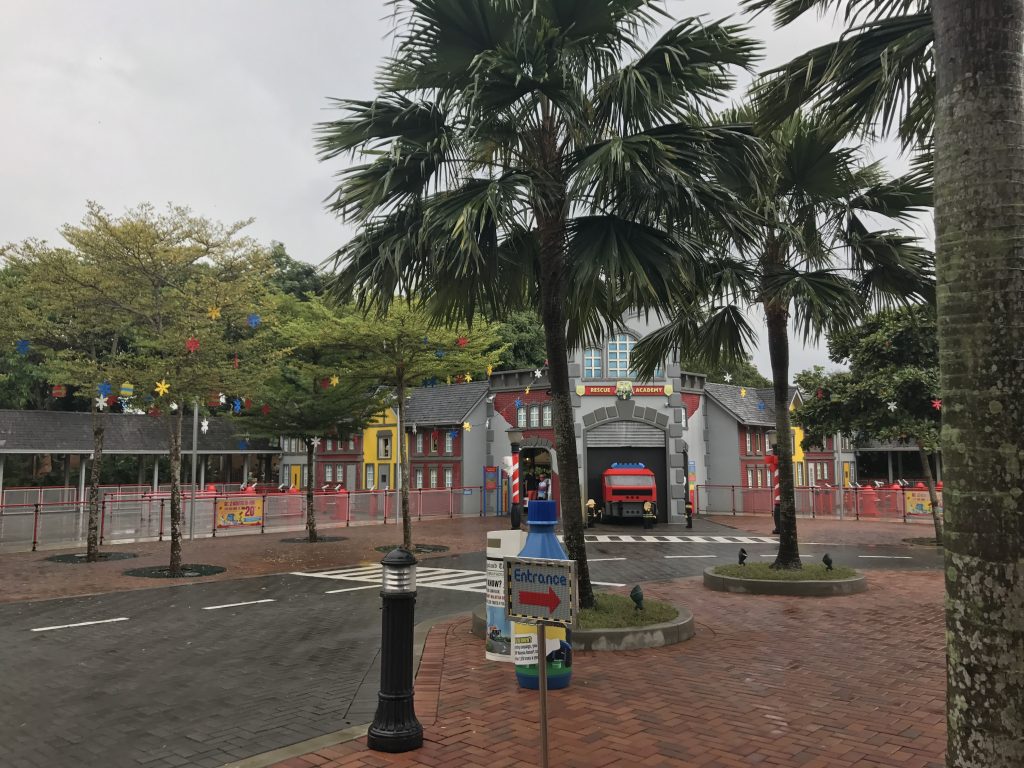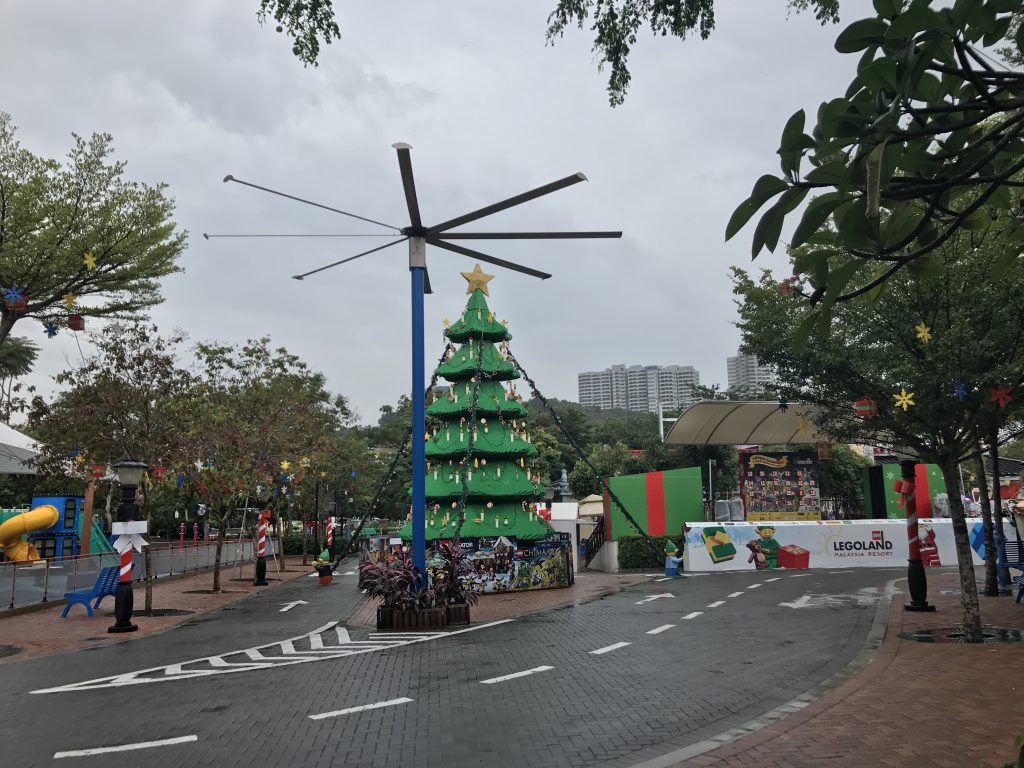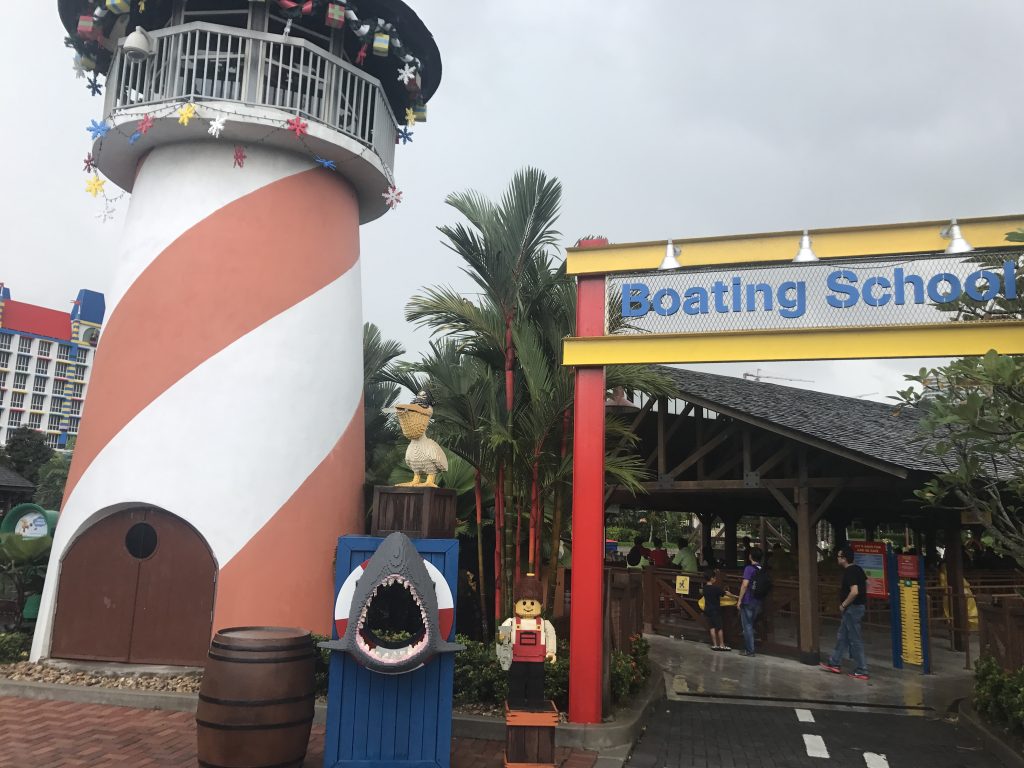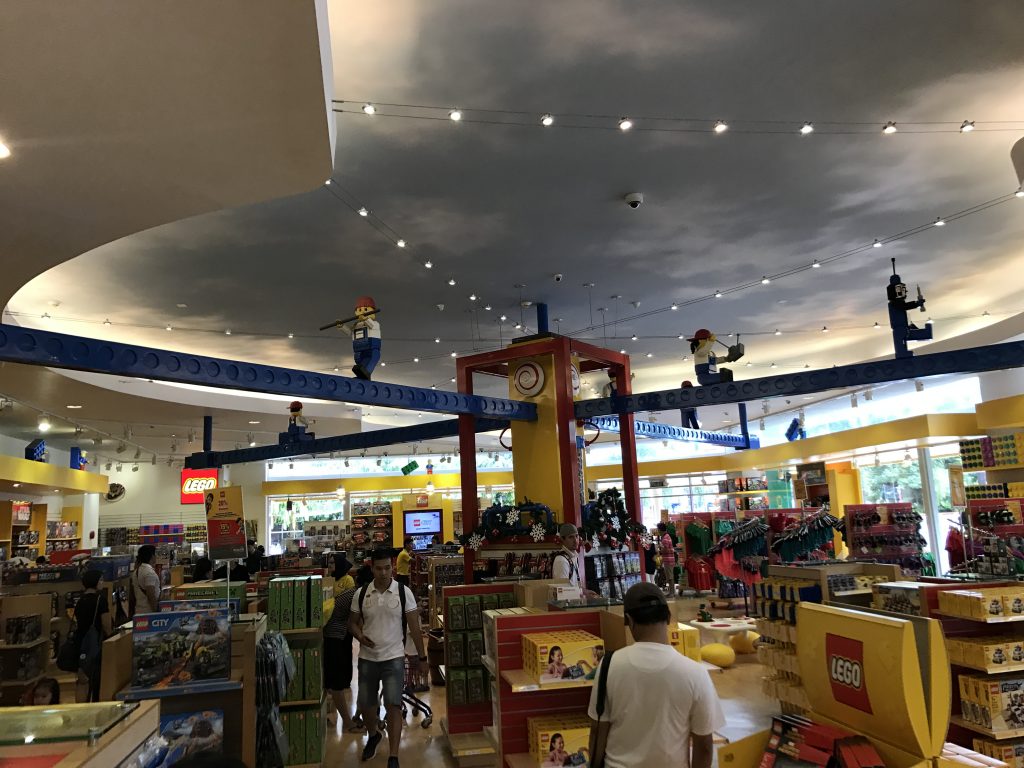 The return to Singapore was straight forward even for road idiots such as I, but preloaded GPS would help. The immigration was not crowded as there was another holiday the next day. K fell asleep on the way back home.
Legoland was fun but very limited for toddlers. The water park was nice and had more stuff for toddlers to explore but the theme park itself was really limited since a lot of the rides had height limits of 92cm and above. It didn't really seemed good value to do a day trip of toddlers then. The hot and humid weather didn't contribute to the fun as the park was quite unsheltered, leaving visitors exposed to rain or shine. For myself, I would enjoy the park more if I didn't have to sweat so much while queuing, the reason why I enjoyed theme parks in other countries (in the cooler seasons) much more than in Singapore or around the region. Thankfully it wasn't crowded during our visit in the New Year period which would reduce the joy of the visit.