After disembarking the plane, we went about looking for the airport hotel. It was only 4am and our connecting flight was almost 5hrs away so we had booked the airport TAV hotel airside room for our comfort. It had rooms going at horrendously expensive rates in 3hrs block but there weren't other much better choices.
There wasn't much info on where it was located and the counter near the transfer gates was closed. We had to pass through transfer gates luggage checks before arriving at the departure hall where the hotel was situated. There were 8 lines of passengers waiting to get their luggage checked to get to the departure halls but the line moved rather quickly.
There were signs providing directions to the hotel at the hall and we arrived at the reception and checked into the room for the shortest 3hr period at 118 euros. The rooms were pretty basic. There was leftover coffee in the flask and we couldn't boil any water in it as there was the taste of coffee left. I got out and bought a bottle of mineral water at Starbucks for 1euros. Since there was some time left, we took a bath and took a quite nap. After the short break, we checked out with baby K still napping in my arms and went to Cakes & Bakes for breakfast. The pastries and the coffee costed 44euros!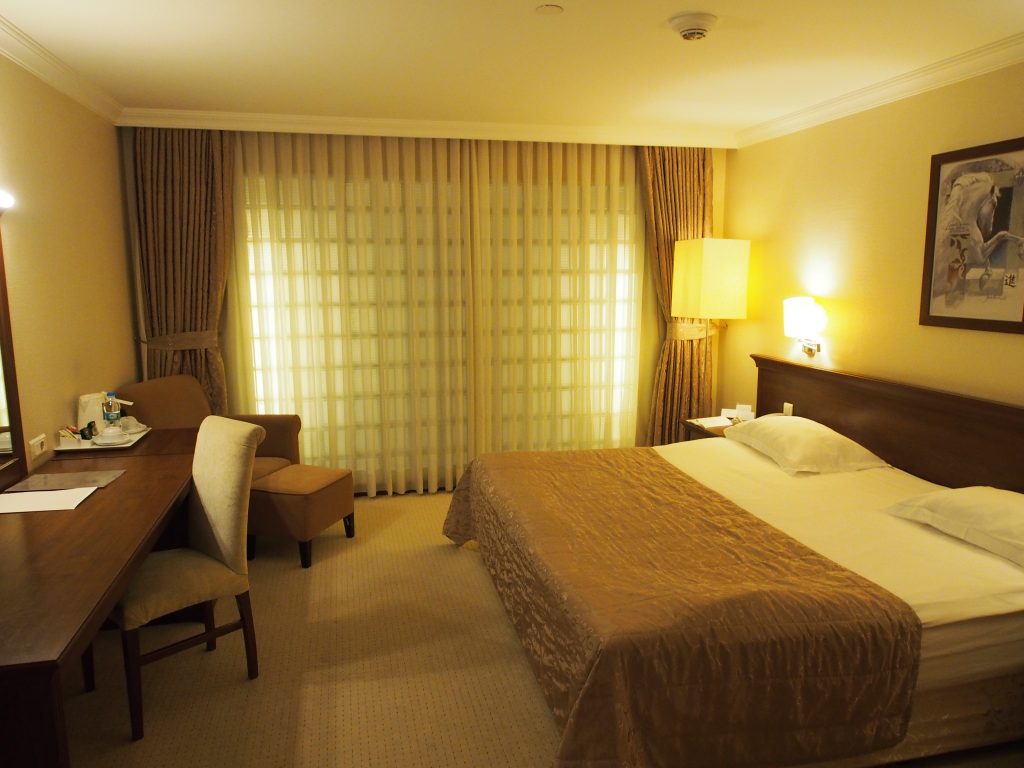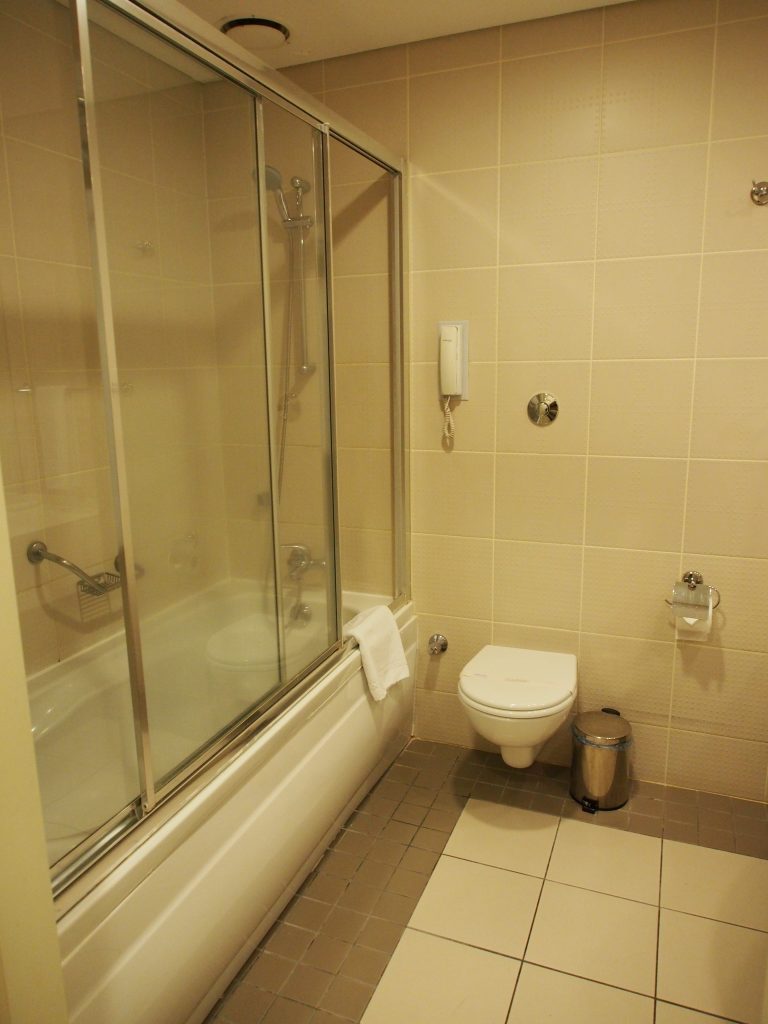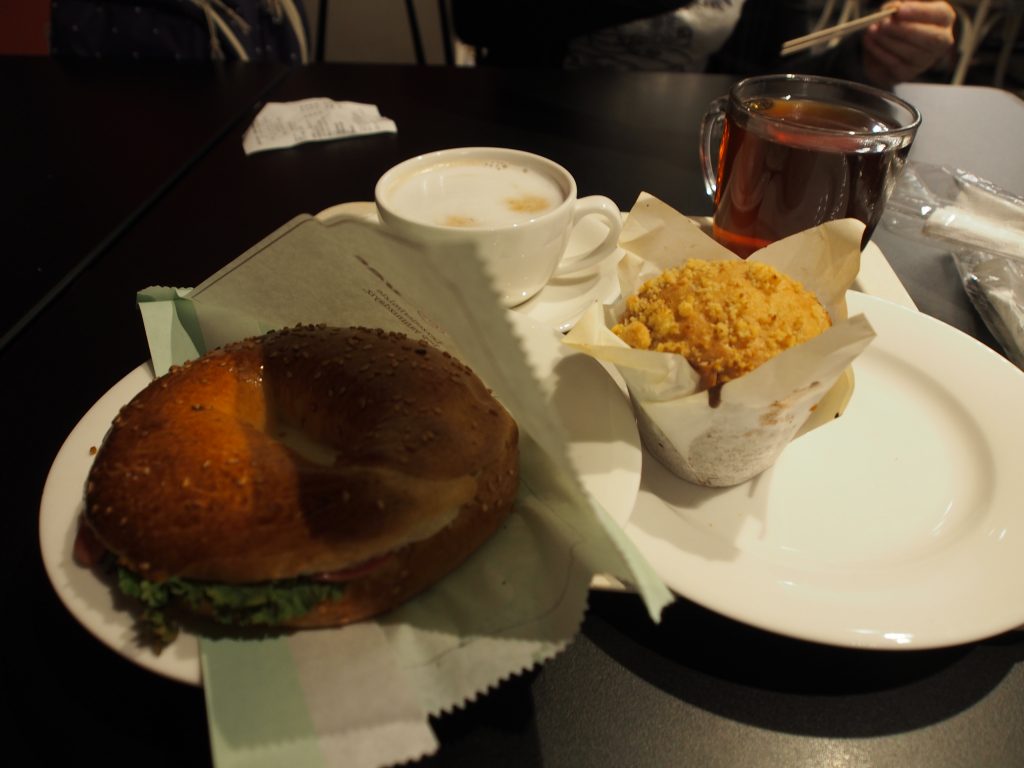 We got ready for our next flight and as we arrived at the gate, we found ourselves being one of the last to board (again!) the bus that took us to the plane. This was a much smaller plane as it was a short 1.5hrs flight to Dubrovnik. There weren't any entertainment onboard the flight, simple meals for breakfast but we survived any baby tantrums as he was pretty well behaved! As a bonus, the weather was clear and we caught a birds eye view of the Kotor Bay (no time to take a shot though).
The plane landed in small Dubrovnik airport and we managed to clear Immigrations rather quickly. We got our luggage proceeded out of the arrival. There was a forex counter and we changed Euros to Kunas at a poor rate (expected) of 1:7, which we changed only 200euros to tide us over till we get to one with a better rate.
The car rental companies were located at a street directly across the street of the arrival halls. Having earlier anticipated that we could actually take a long time to settle the car as our itinerary was a little complex (having to drop off the car at another country and what not), I had previously made a reservation online, trying to provide all the details possible, settling questions on costs and the types of insurance, and asking for the baby seats and types of auto car that could take our 2 large luggage, in a bid to have this all ready for us to pick up, it was all done in vain. The car was never prepared. At the Avis counter, though there were 2 people there, it took very long as there were both new customers and returning customers. Then when it was finally my turn, it took a while to even get started, as though my reservation was too difficult to handle. Then while getting to the payment and the insurance, I was confused by the initial payment and the deposit as I remembered not paying any deposit for any of my rented cars at all (maybe this time around I didn't had zero excess insurance). Moreover, he was charging to card 1 more time more than required and told me that the initial charge was cancelled and having received an SMS from the bank, I was even more confused.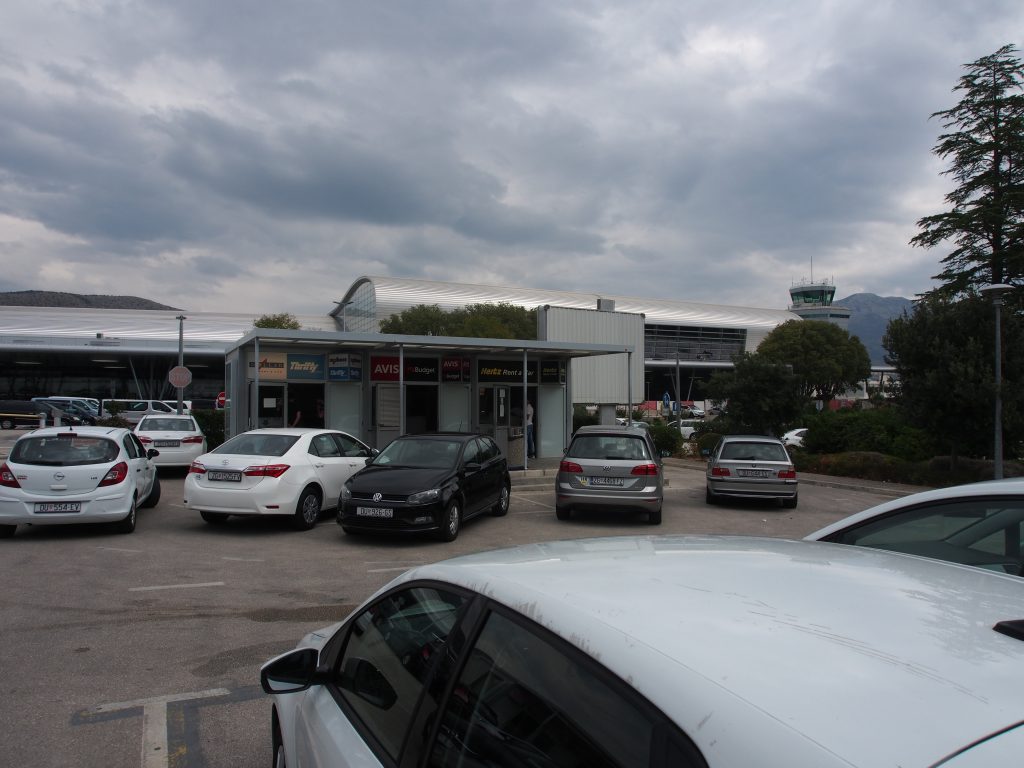 A diesel car was given and as I got in to check (after the external damage check and taking photos and so on), I realized first that there wasn't any baby seat in which he said he really didn't have anymore and showed me the empty cupboard. He offered to talk to another company but I had to rent it from them directly (and pay them separately). This brought the question of what I was paying for again. It wasn't cheap and costed 120 euros, which I thought I could have bought a new baby seat with that kind of money. Avis guy that offered to provide me a portable wifi set for free that kinda eased my frustrations a little.
Then while I sat in ready to go, I realized I was given a manual car rather than an auto (which was the more common of the 2 in Europe). Went in and told him I had reserved an Auto and frankly it would be too challenging for me to do manual in a left hand drive coming from a right hand drive Singapore. He said he had to pick it up from a garage at another place. At this point, I had already given up all expectations of any better service coming from Avis and just wanted to quickly get on with my trip. (Baby K wasn't helping as he was incredibly cranky)
When he finally returned with a Chevrolet Cruze wagon, I went through the same checks and loaded up the luggage and the baby seat, started the GPS and we were finally on our way. Just seated in, baby K was in dreamland. And then mommy said she left her hand phone in the backseat of the manual car. Back to airport again.
At arrival, I couldn't get thru the tight lane spaces due to multiple car parking on the sides and cars maneuvering to get in/out, I quickly just parked by the road side and ran to the car, and recovered the hp. Finally we were on our way.
Driving in Dubrovnik was fairly simple, one lane highways from the airport to Lapad, therefore the speed of which depended on the amount of traffic. It wasn't too bad and soon, upon arrival at our first Airbnb accommodation, Dvori Lapad Apartments, I parked at the public parking just outside the block of apartments (we know we have arrived as I have "visited" the place before using Google map during planning). Couldn't remember the instructions and therefore gave the owner a call. She came to the car park and brought us to the private parking at a specific lot. After that she gave an introduction to the accommodation to me (left mommy and sleeping baby K in the car) and provided the map, tips on going to the old town, market close to the apartment and places to eat and visit. Thereafter I paid for the 3 nights stay in Euros (which was good as I don't suffer dual forex losses and I don't have much Kunas to begin with). It was exhausting but I felt a sense of relief that we had finally arrived some 3hrs after our flight have landed in Dubrovnik.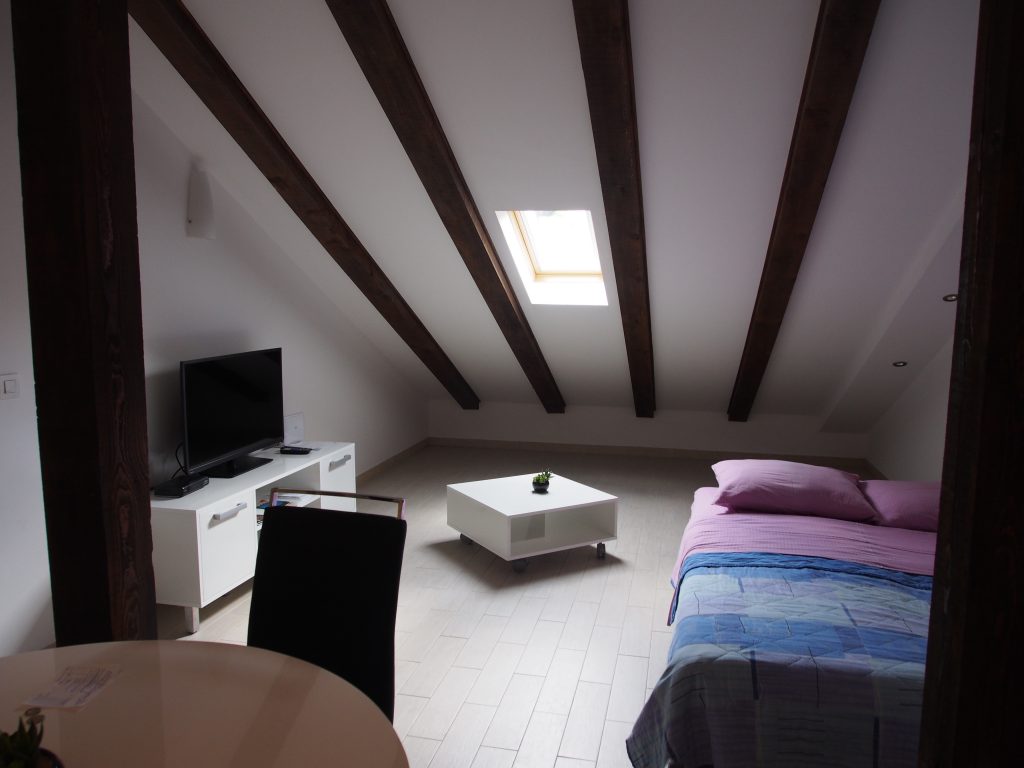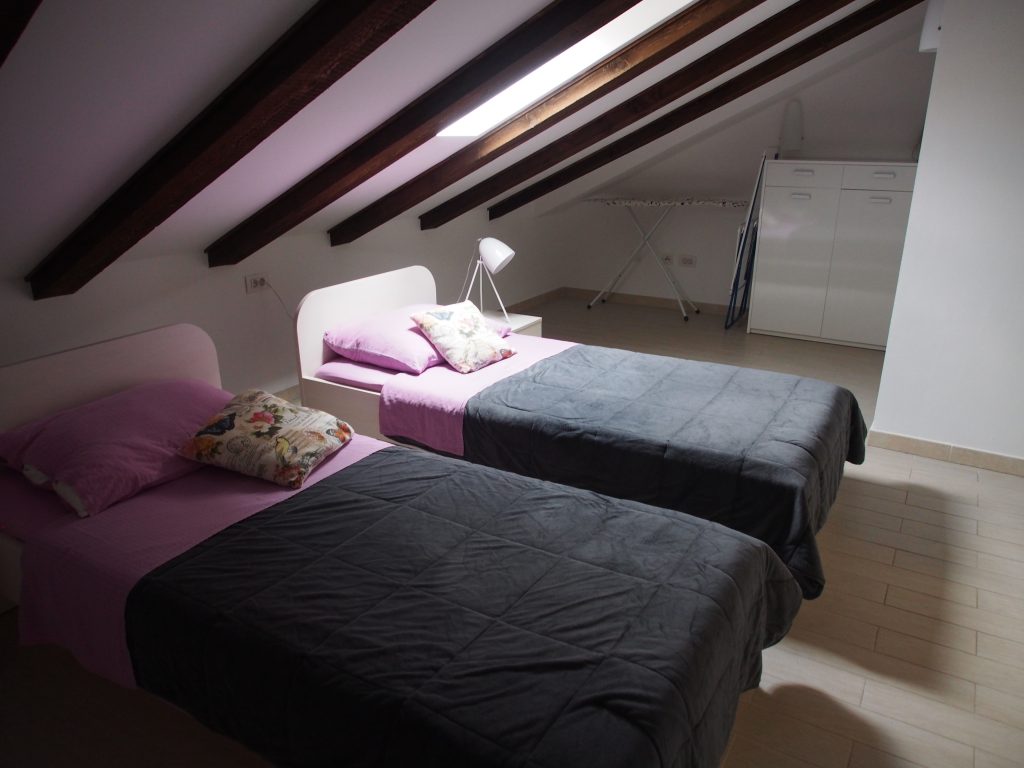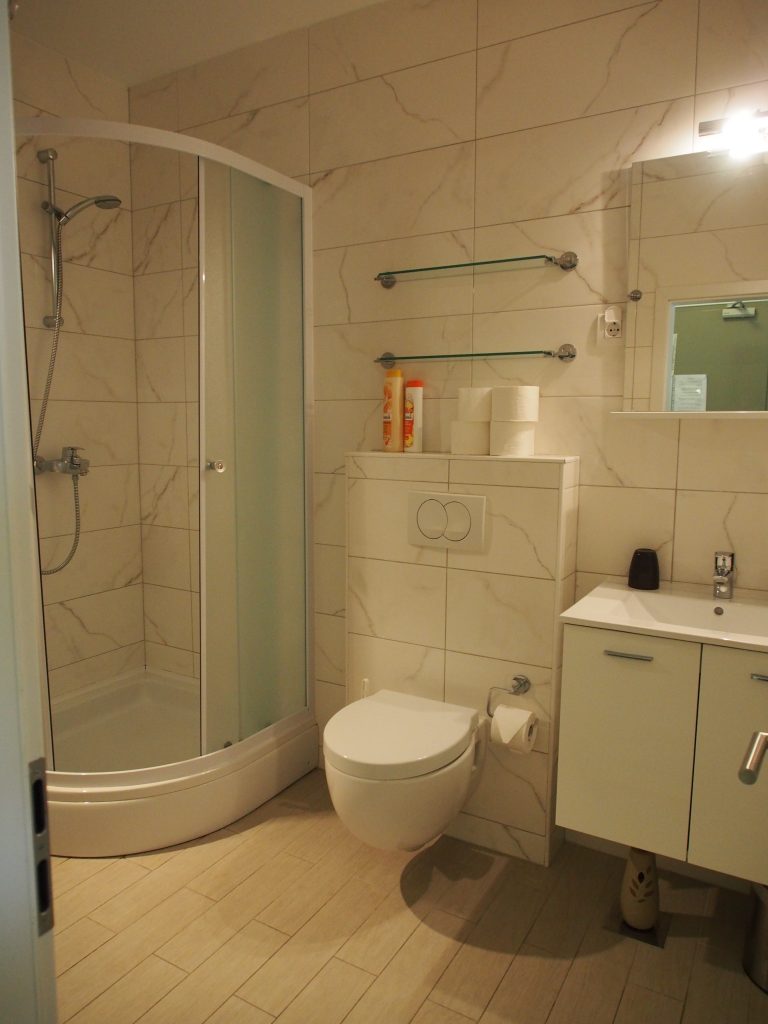 Returned to the secured car park and pick up luggage and brought everyone to the apartment. After leaving the our barang barang in this attic apartment, after some tiring lugging of luggage up 2 flights of stairs, We visited the Studenec supermarket located on the ground level to buy fish and drinks. Whilst mommy had to cook for baby K, I brought him to the ground level this time to visit the bakery to get some bread.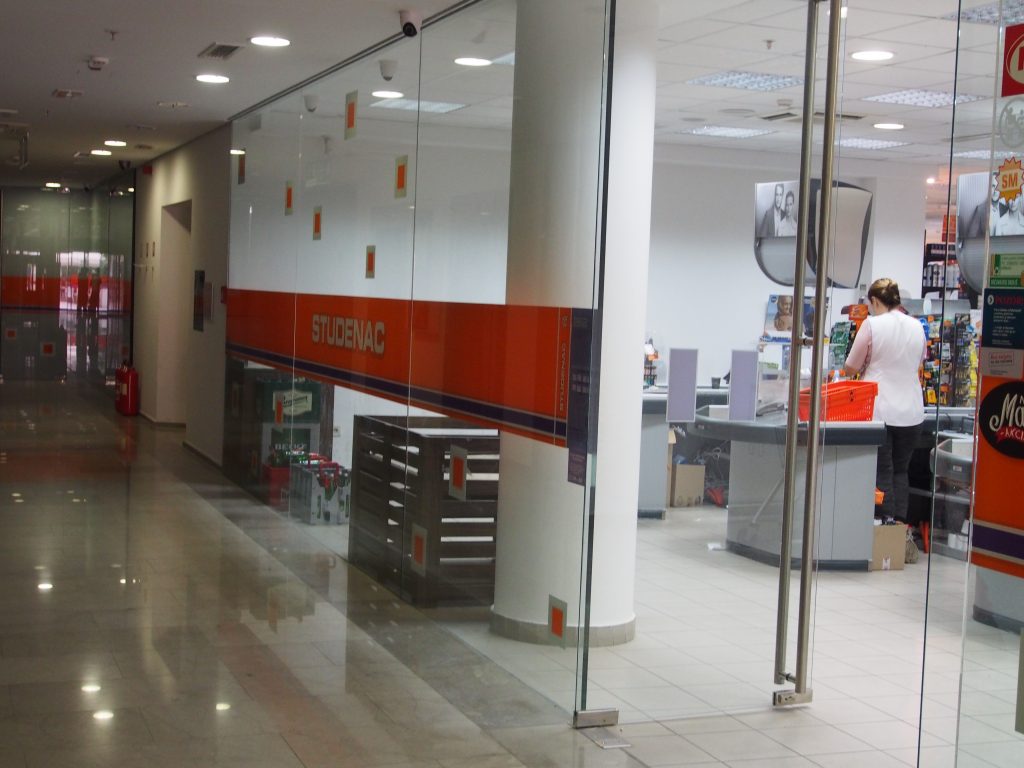 After having our meals, we left the apartment to visit the old town. In order to take the bus, we had to go buy tickets from a kiosk at 12 Kunas per adult per way. The bus stop was conveniently located within a few meters from the apartment block and we boarded bus 4 for a 15mins ride before dropping off just outside the old city walls. We then climbed the wall for 120kunas and walked the entire 2km stretch around the old town. It was a nice walk offering various views of the city, the fort and also the harbour. There were also some restaurants and cafes along the way for tired tourists to sit back and enjoy the view.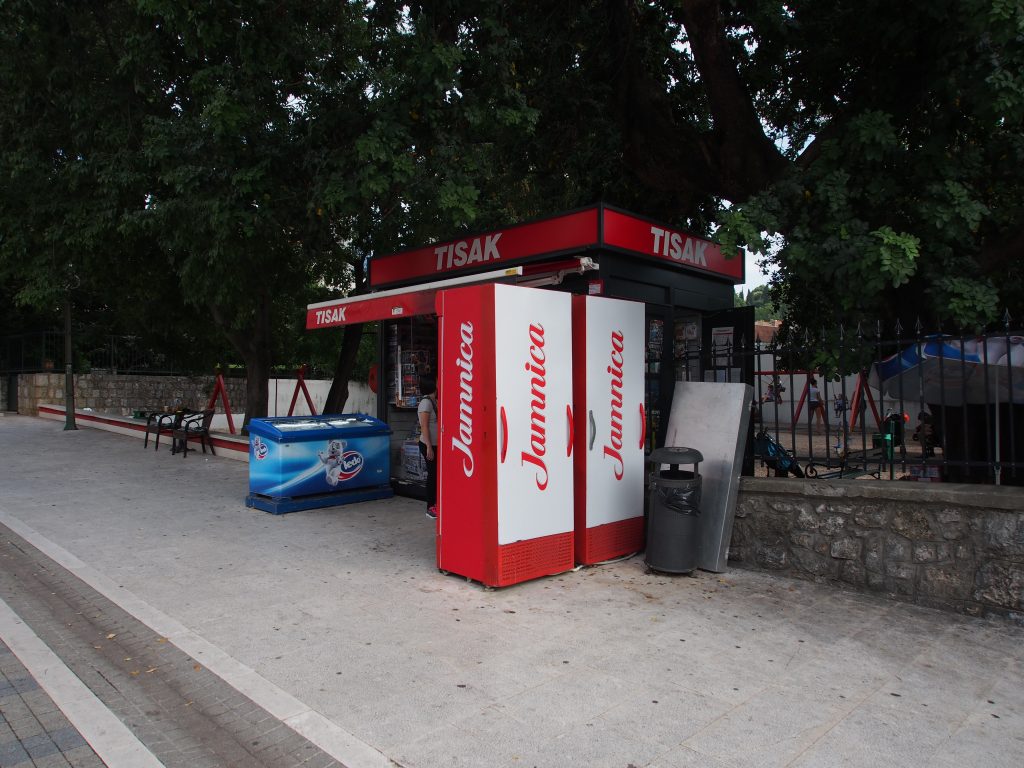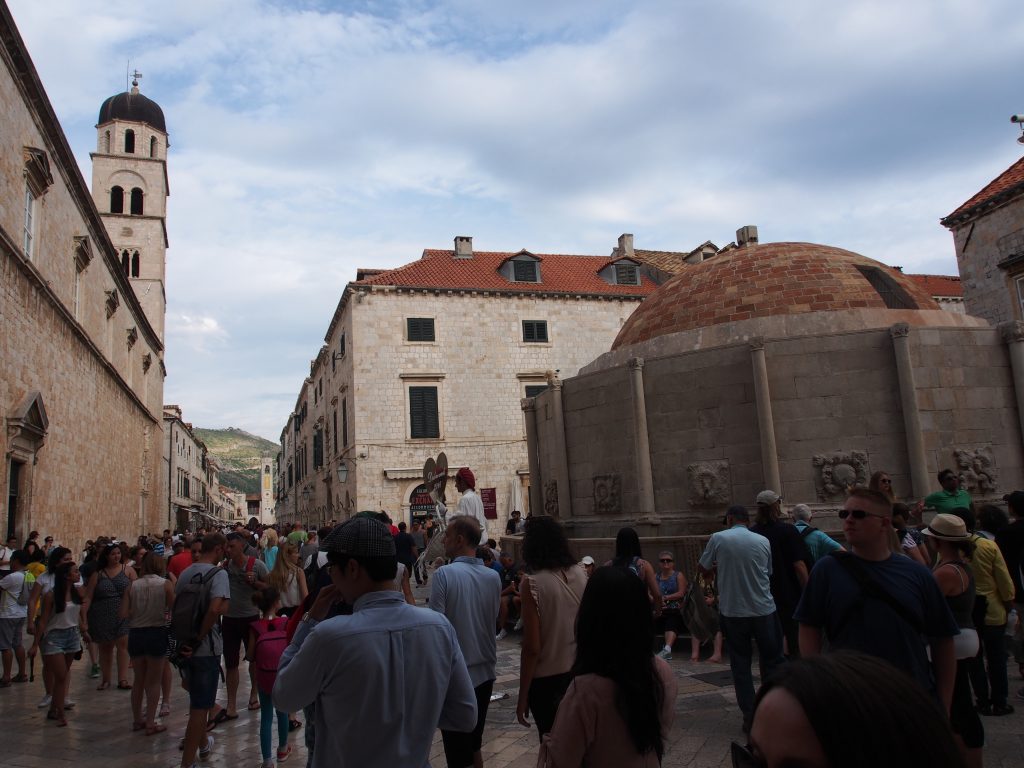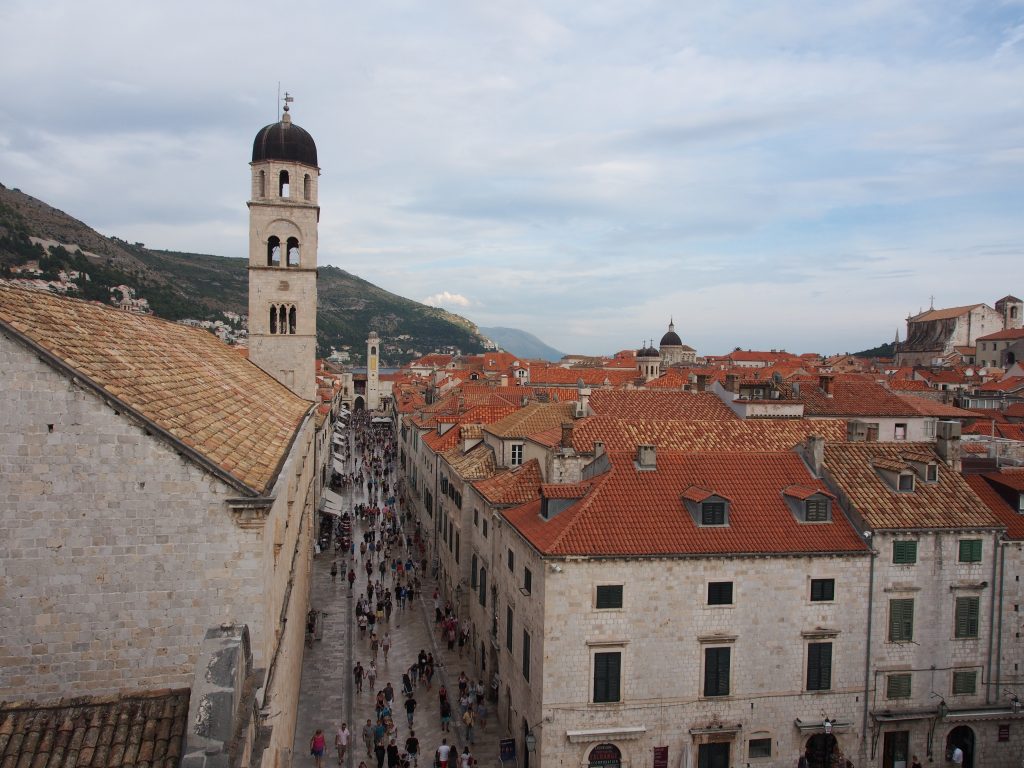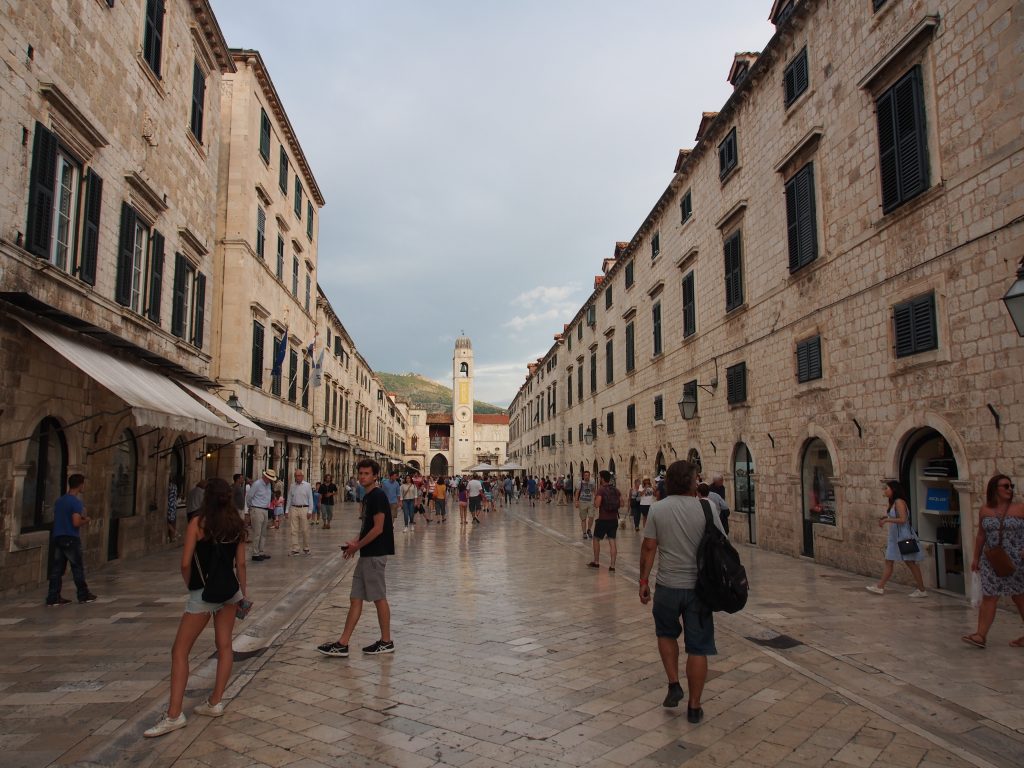 After our tiring walk, we looked for a forex counter to exchange 500euros to kuna at 1:7.2, slightly better. Our initial intention to take the cable car up to the viewing station was dropped in favor of going back to rest (some jet lag and walking while carrying a toddler was no joke). Bus 4 return was much more crowded than when we took it to the old town.
Once back at the apartment, we pumped up the air bathtub for baby K to bath. For our dinner, I went to the pedestrian street, Šetalište kralja Zvonimira, which was lined with restaurants. As it was a busy night, I tried ordering for takeaway but they had offered pizzas only. Thankfully another restaurant Agora offered more when I ordered scampi (prawns with claws) spaghetti and fish soup all for 250kunas. This street was quite crowded as there seemed to be a outdoor concert event about to start.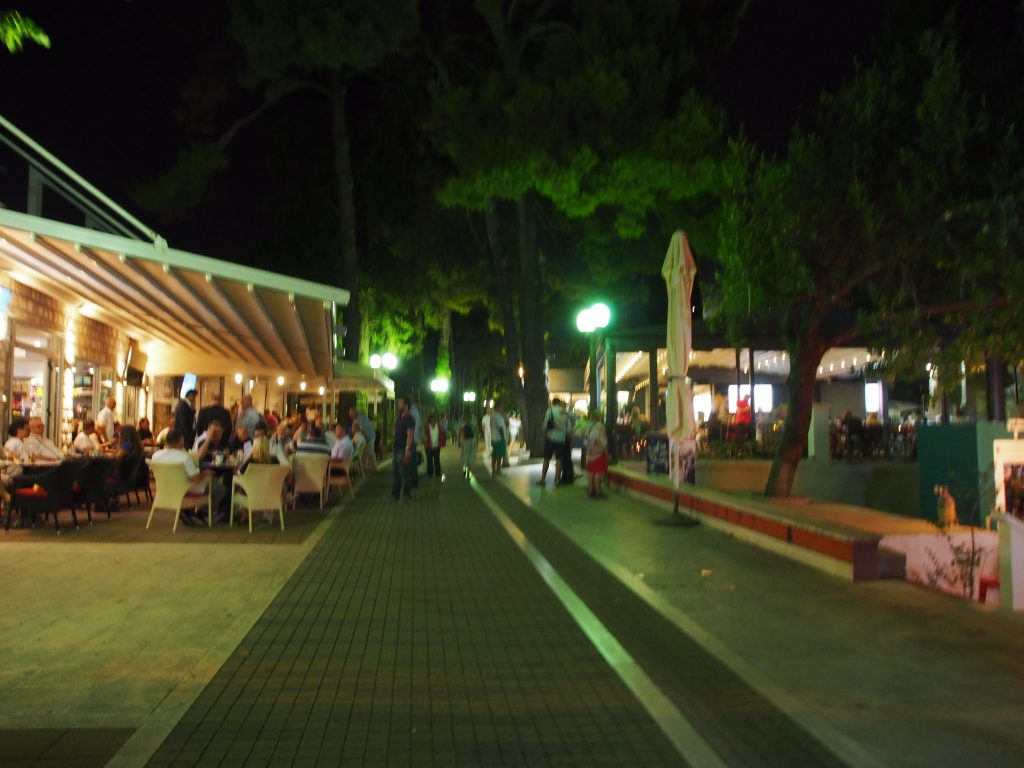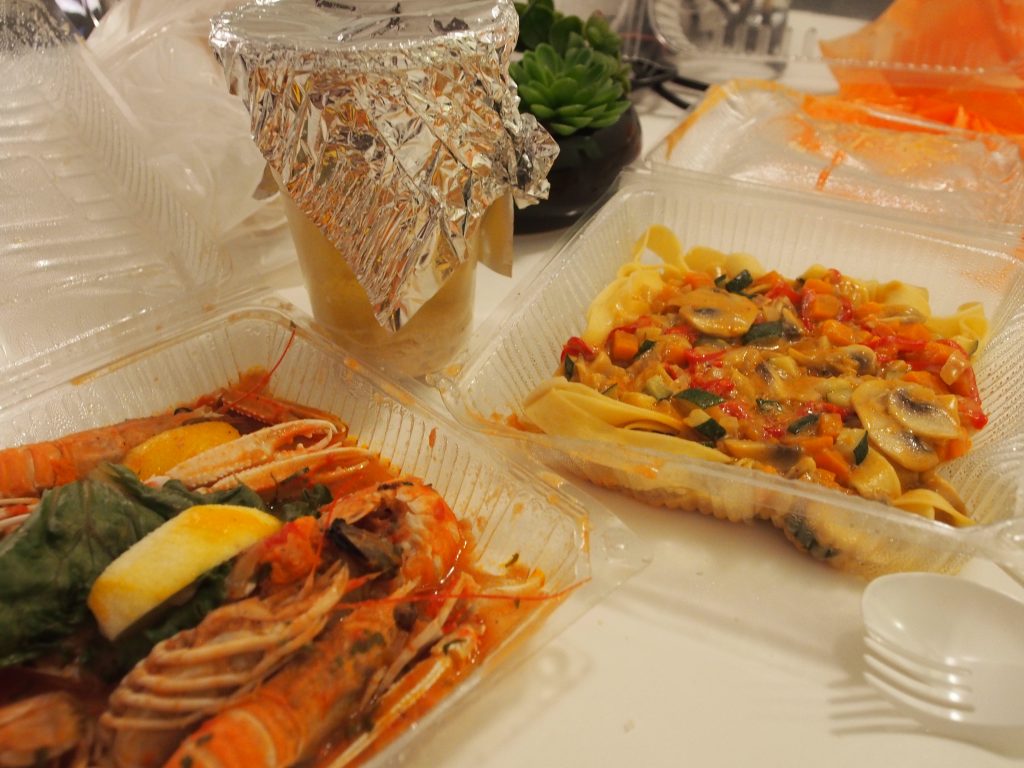 The night closed rather quickly as we had dinner and baby K fell asleep while I changed his diapers. It was a long day after all. As we had cooked fish, I had to throw the garbage at the main bin center to avoid any fishy smell in the apartment. There were still people walking about and it felt relatively safe, one of the many positive feelings I had about this country.
After my bath, we found ourselves already in bed before 10pm, some deserved rest before our long exploration of this part of Balkans.