7am and the alarm clock sounded. K wanted milk and I quickly got up to fix some for him. Later, I got down to being busy packing things into the luggage. Timing was important this day as we had a ferry to catch to make it across to Queenscliff, so that we could get on with our Great Ocean Road road trip the next day.
Mommy woke up soon after to cook K's lunch and made a simple breakfast for us, a sandwich of leftover ham. When I was done, I spent some time on blogging and then it was more packing again. K didn't wake up until it was almost time to leave. I had to change his diapers and him out of his pyjamas in bed. Only after was he slowly getting out of bed. Not sure if this was due to the cold or the travel fatigue.
We checked out of the resort at 930am with mommy returning the keys and then it was a 2 hrs drive to the Sorrento ferry terminal. There wasn't much to mentioned for the route there, traffic was ok, road was normally 1 lane and small towns have uncountable numbers of roundabouts used to great effect. K was not noisy but exceptionally tired looking. He wasn't eating anything except for asking for some crackers and cheese in which mommy didn't allow him to have the cracker because he was coughing and only had the cheese. He laid on mommy's lap till we reached the Sorrento ferry terminal, in a nice little town which we didn't spend any time to explore.
Upon arrival at 1130am, 30 mins before the scheduled departure of 12noon, we drove to the counter just in front of the gate and gave the email on the prebooked Searoad Ferries tickets of about Aud69 for a car and 2 adults and was given a receipt and an instruction to park at the second lane. K drank a bottle of milk in the car and later got off to stretch a little, and enjoyed chasing the seagulls around.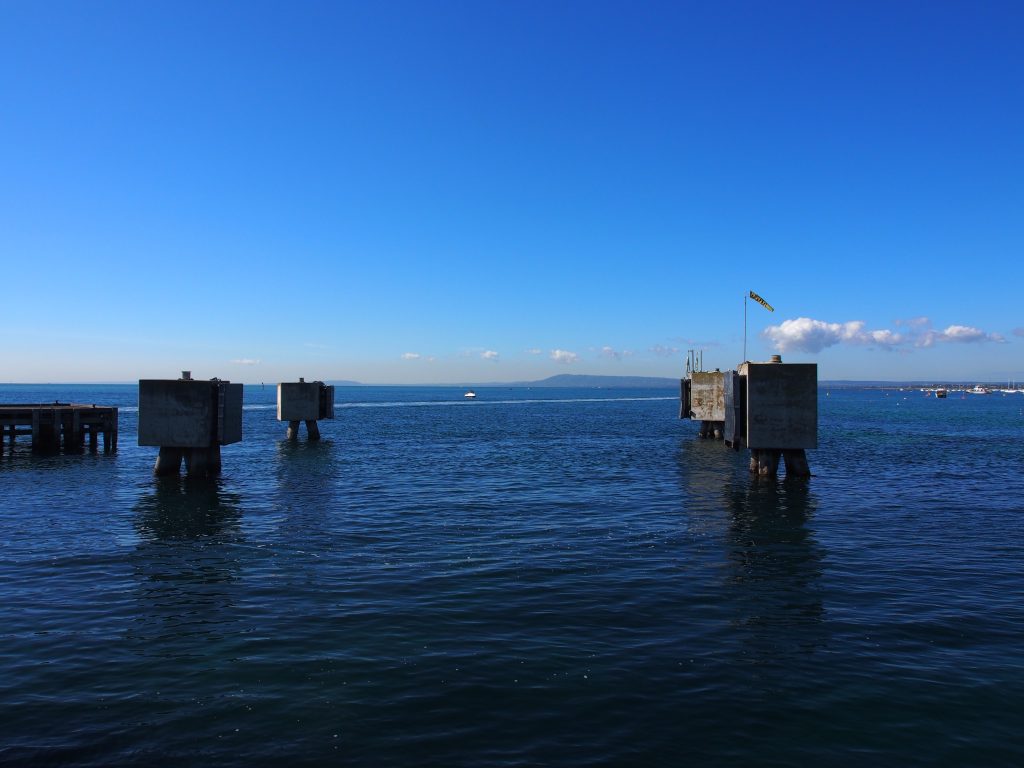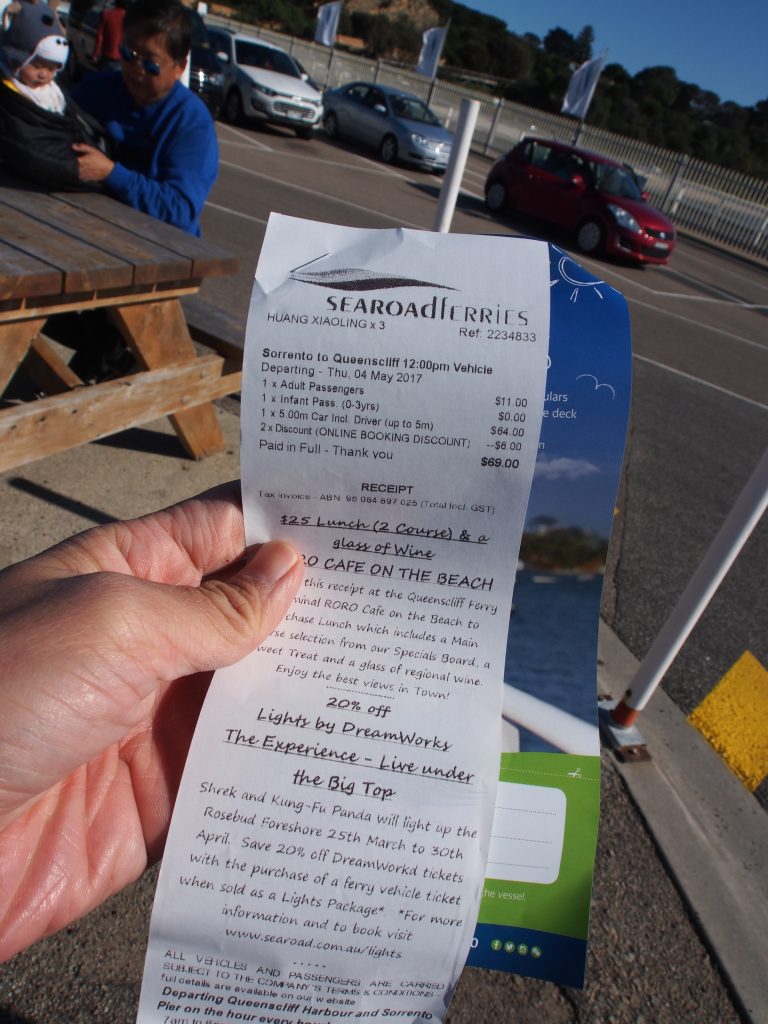 We didn't wait too long as the ferry reversed into the loading area at 12 and we drove our cars onto the ferry individual lanes, guided by the staff onboard. Later, we proceeded onto the 2nd floor where the huge passengers lounge area and seated next to the windows. Gave K his pasta lunch which he took only a little and we bought ours from the cafeteria, a ham and cheese sandwich for me and a chicken pie for mommy, and a much needed coffee for me and some juice for mommy. K continued onto the play area for kids and entertained himself for about 15mins before we arrived at Queenscliff, a very quick 45mins ferry crossing.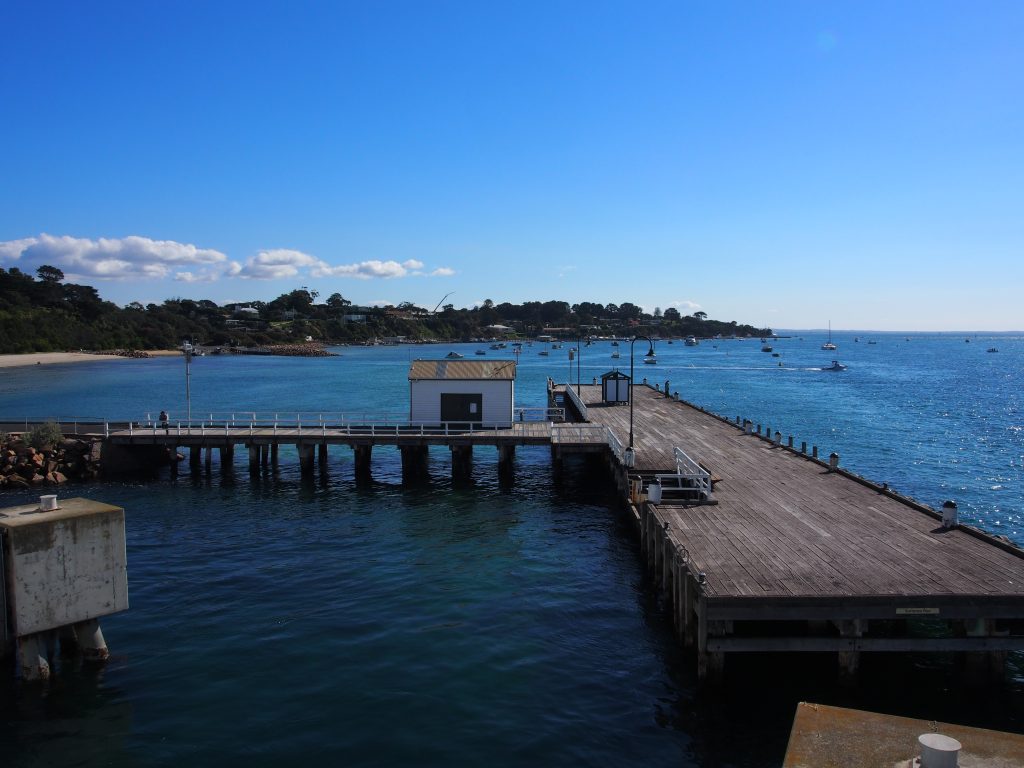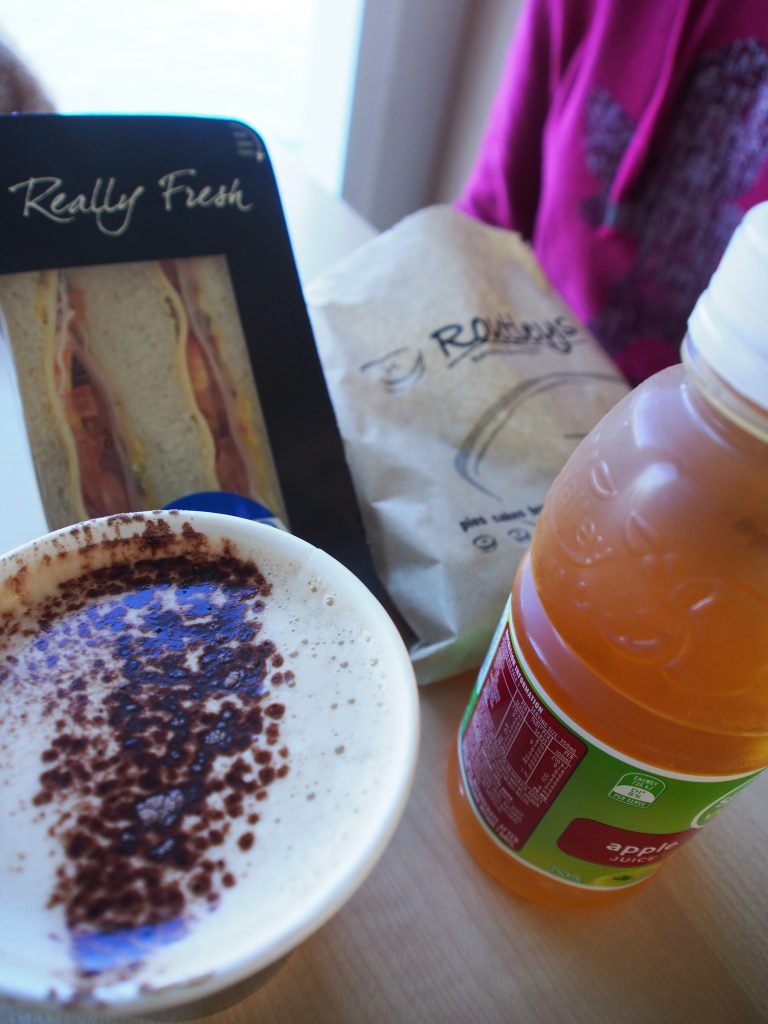 With the announcement of arrival, we went back to the car, got my Google map on (saved the map the night before and without need for data) and we were soon driving through the nice little town center of Queenscliff towards Big4 Beacon resort, our stopover for the night.
Checked in after the 10mins short journey and brought down our luggage into the small villa before heading out to Pt. Lonsdale some 5mins  drive away. Our objective was to bring K to a playground there while mommy could also get some groceries at the IGA supermarket there.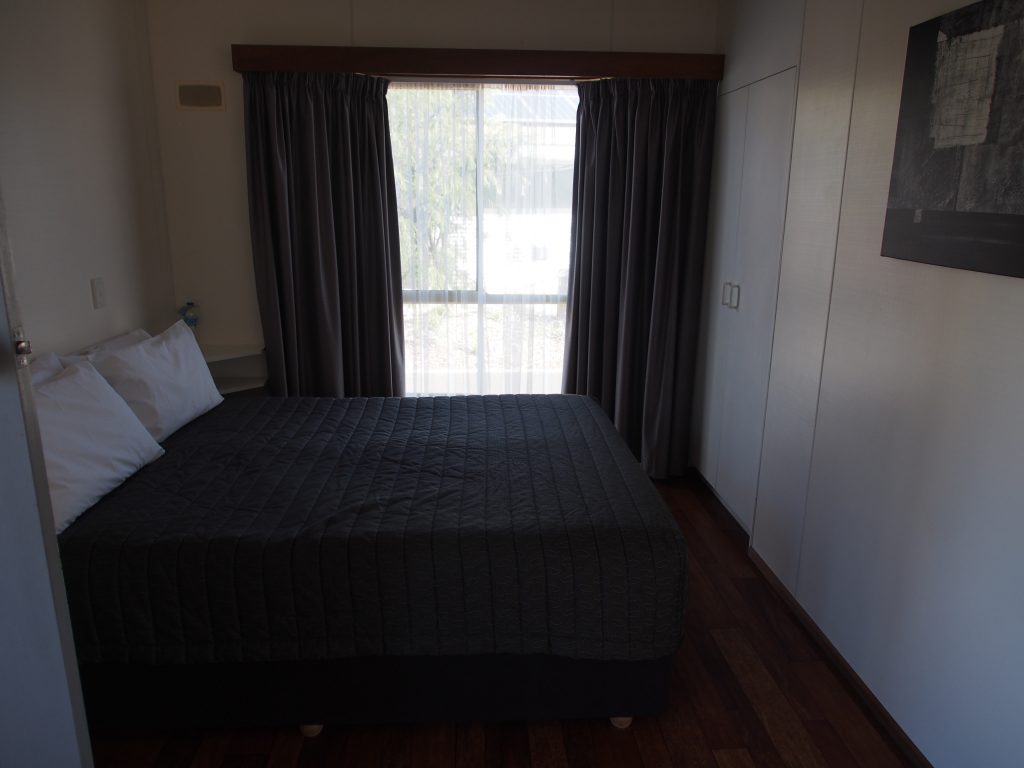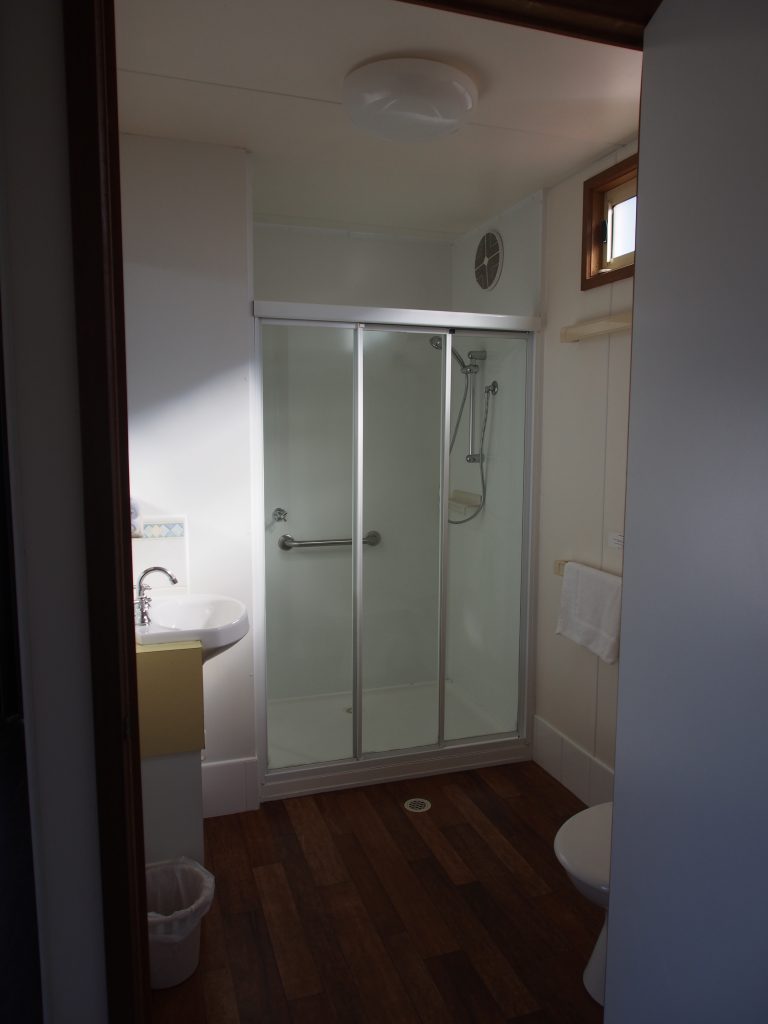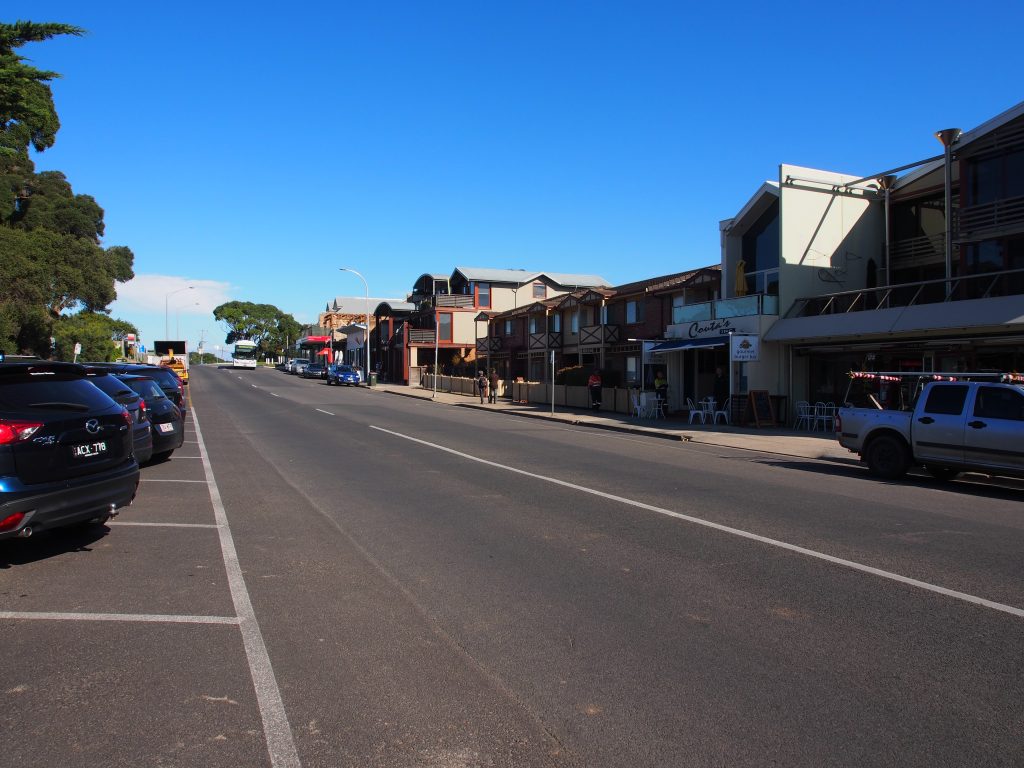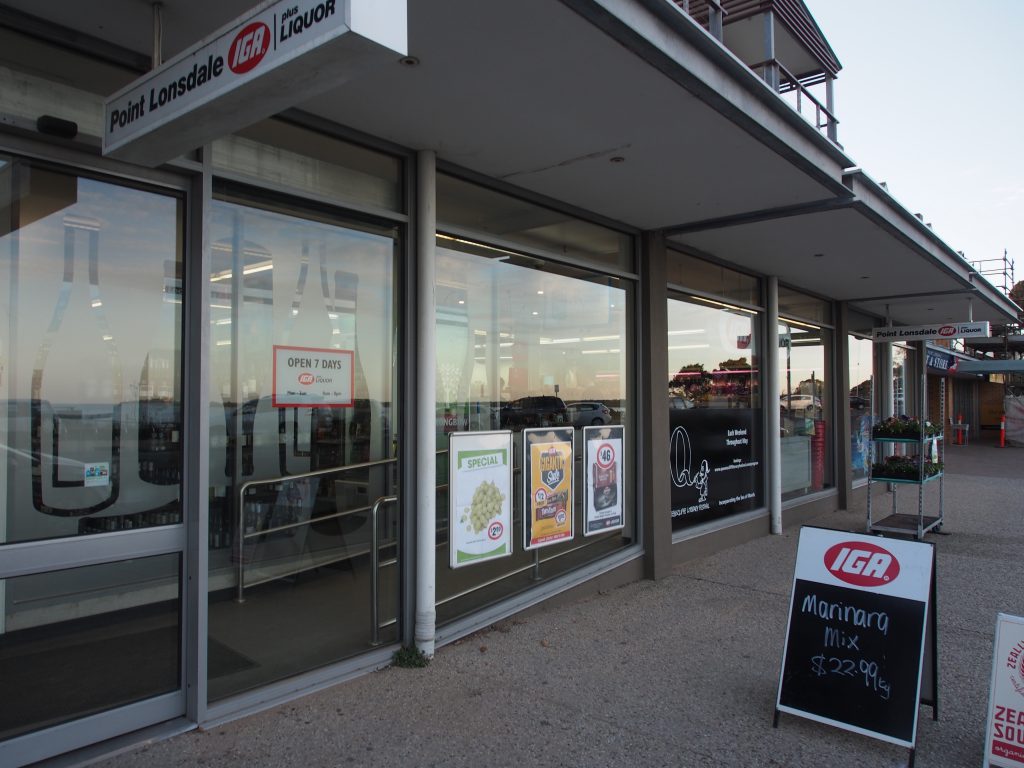 We parked at a nicely built playground just next to the beautiful beach and K spent the next 1hr climbing high and low, and crossing bridges and ringing bells, and had a couple of rides on the swing, having lotsa fun. I walked around and to the beach for some shots of the surrounding and touch the water which wasn't really cold. Mommy accomplished the groceries shopping after spending some time with K in the playground. We didn't have any issues asking K to leave at 230pm and we all got back to the cabin.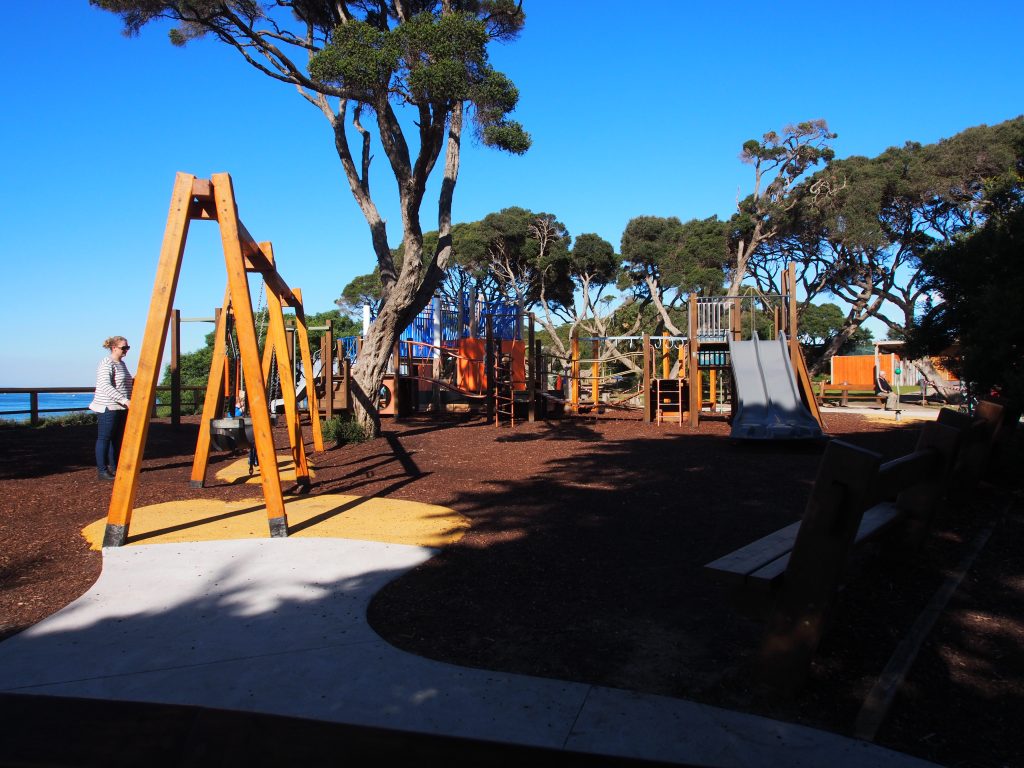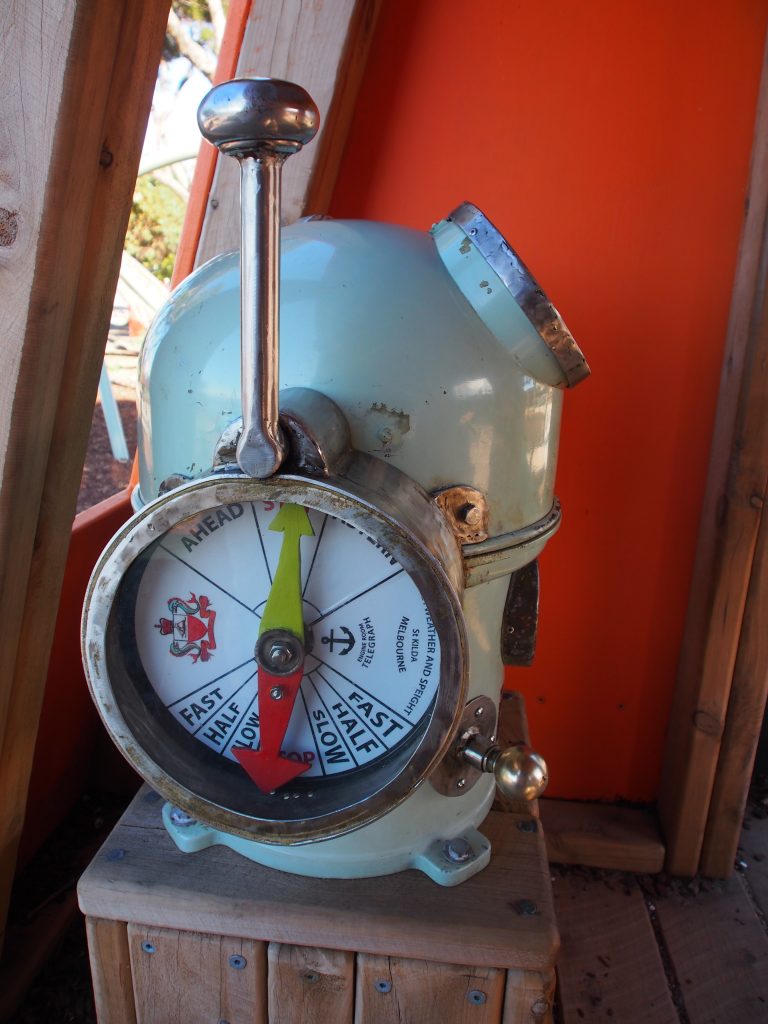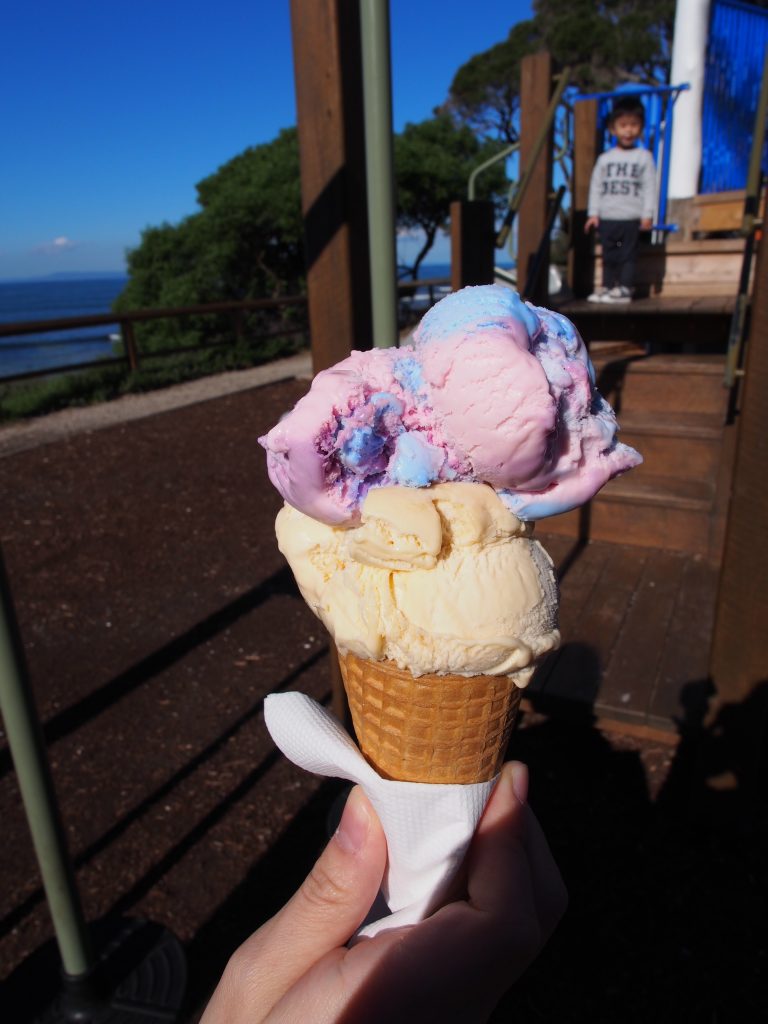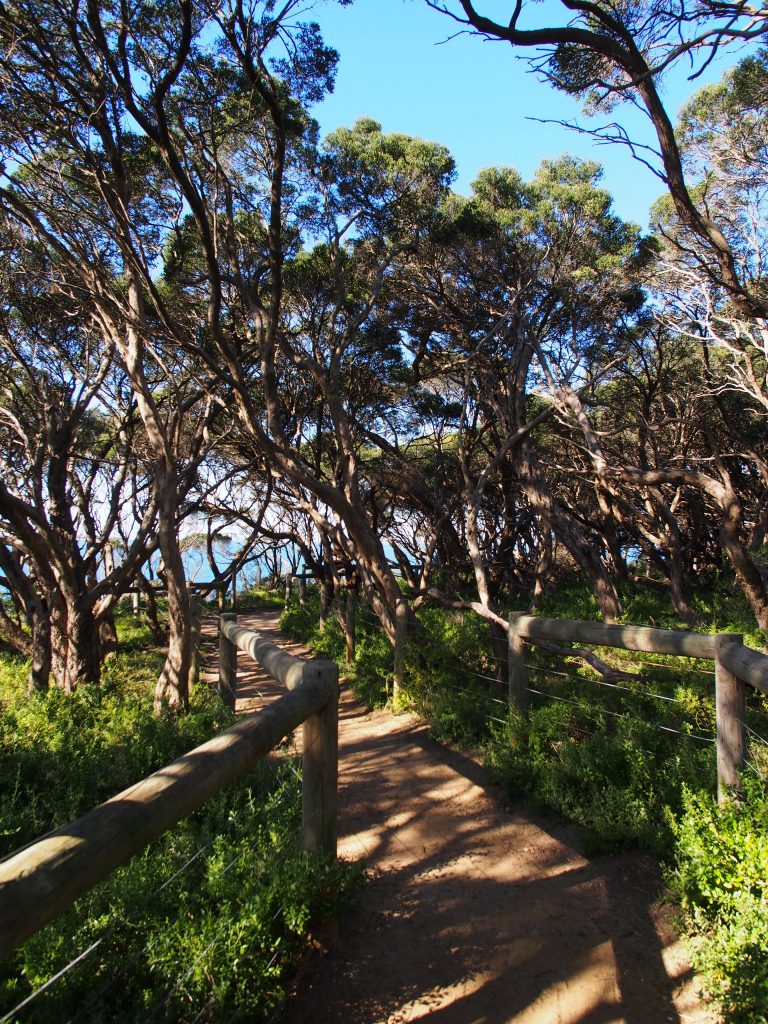 K had some yoghurt and then warm milk and I got him to sleep in the small room for kids then relaxed on the sofa for some "me" time. Mommy took the opportunity to catch up on sleep too.
I took a walk outside and first visited the recept to ask if the water was drinking as it looked milky in which she assured was fine and due to piping works earlier, and if there was a portable tub for toddler that I could borrow in which she informed that there was a family room for bathing with a tub just opposite our cabin.
After that, I went exploring the resort grounds and saw the small supermarket that sold drinks and other essentials and did bike rentals. There was a indoor swimming pool and a gym. Around the corner of the road was a outdoor playground and a indoor playground just next to it. There was a room for activity but there wasn't anyone around, probably low season.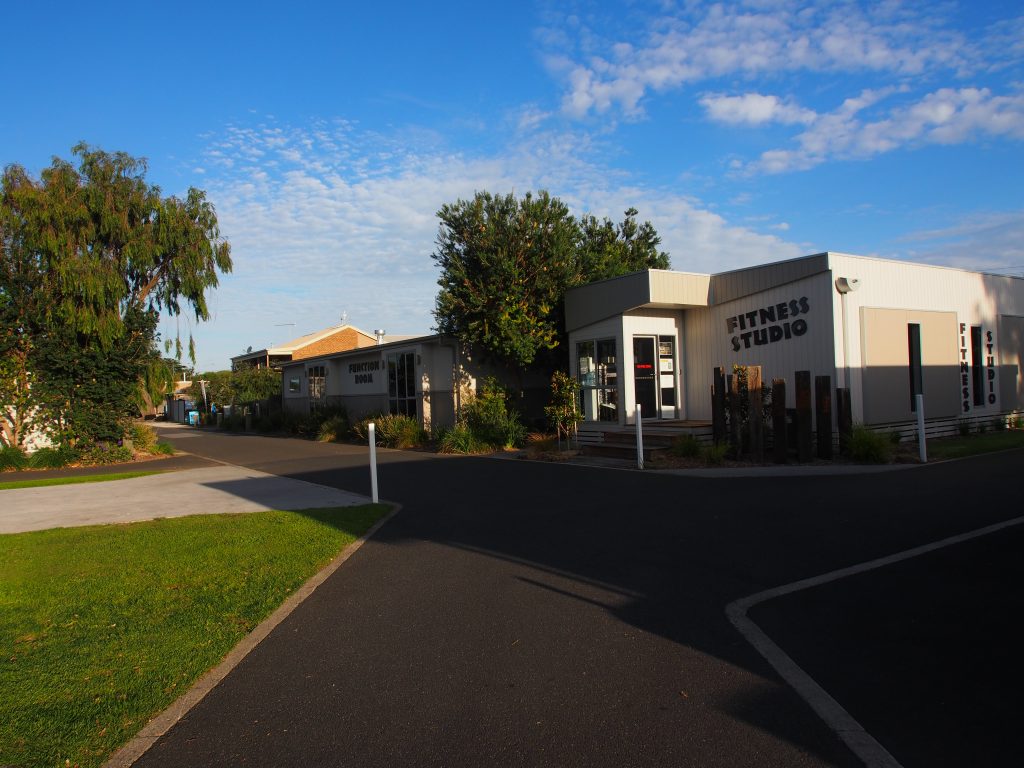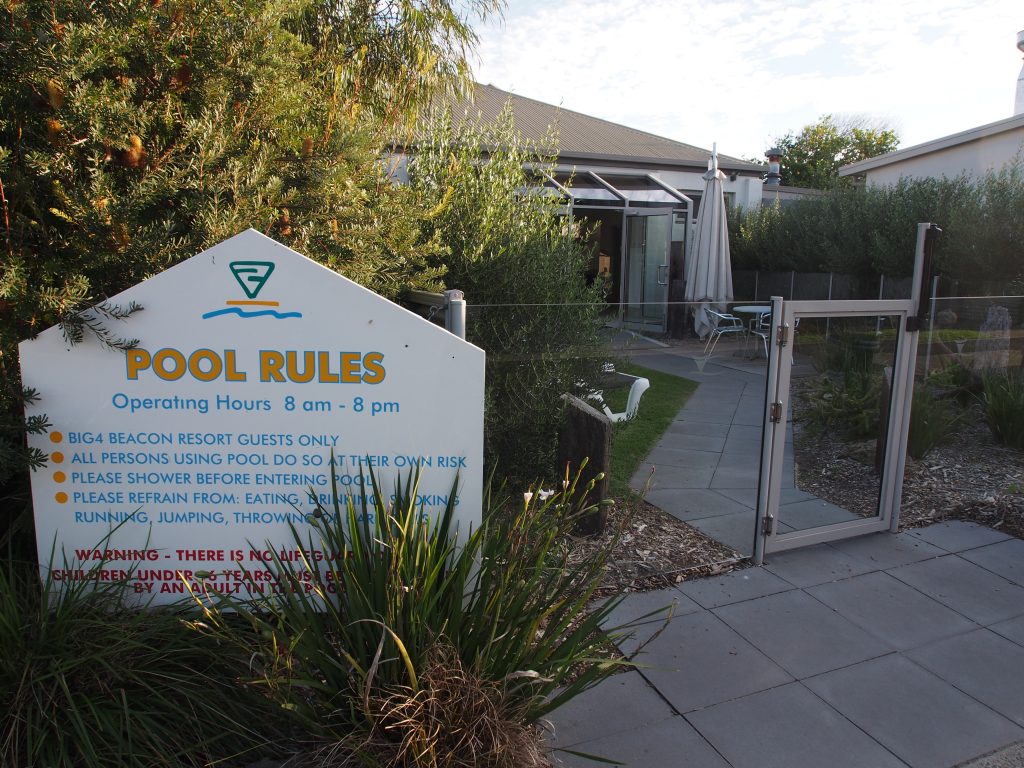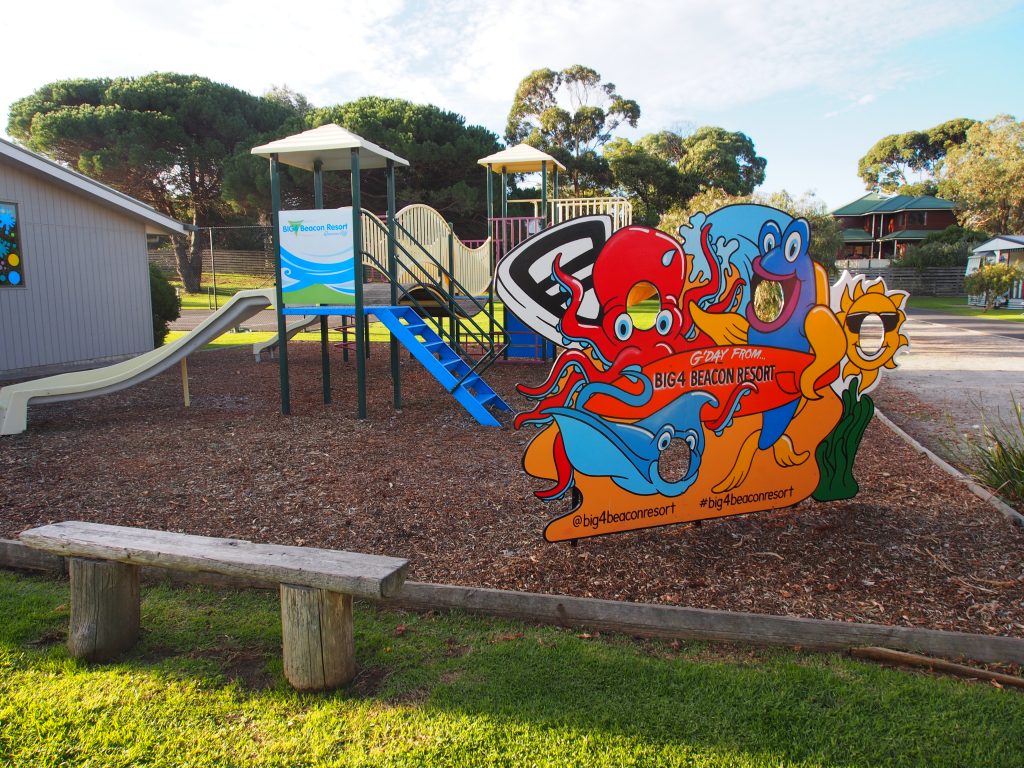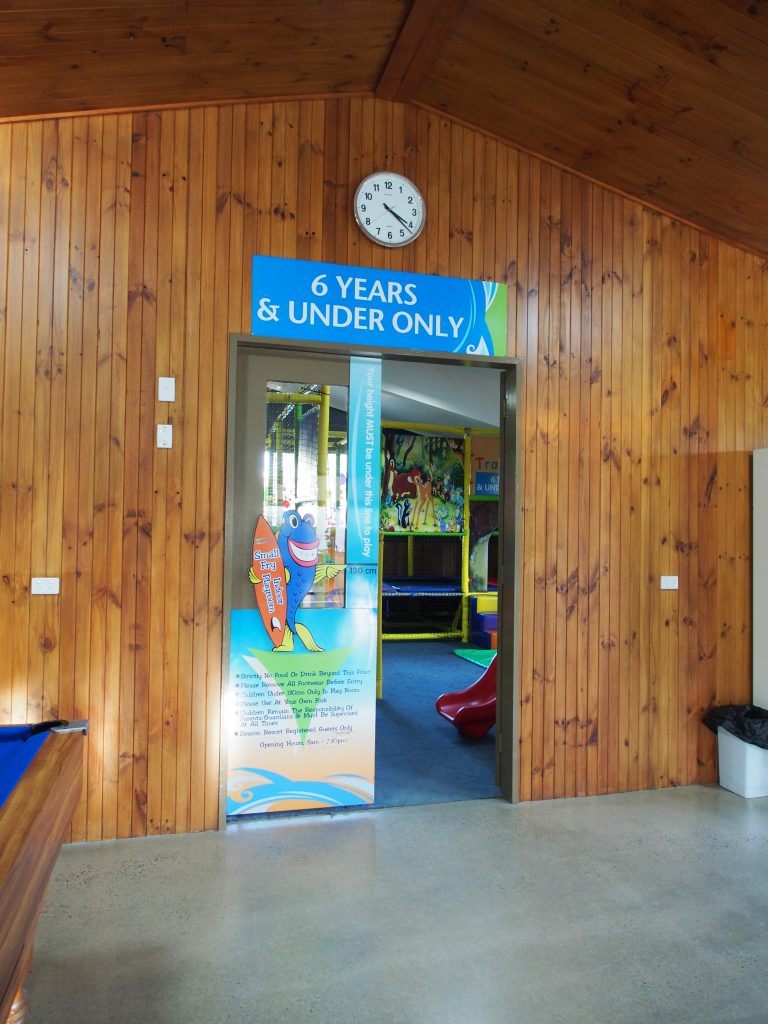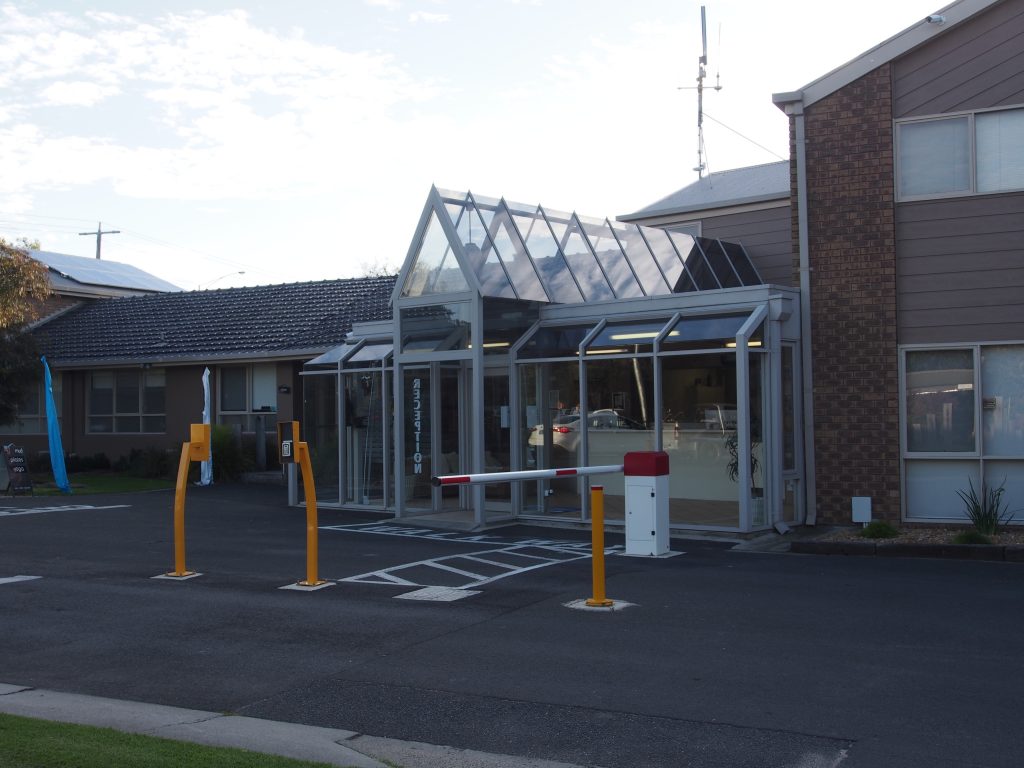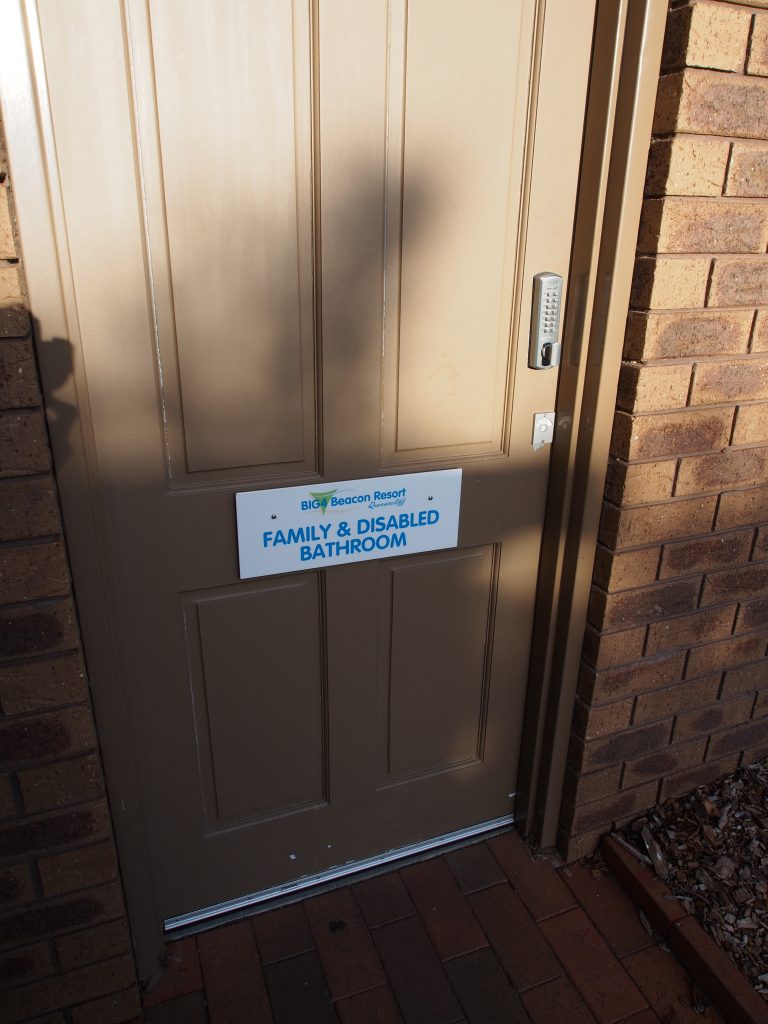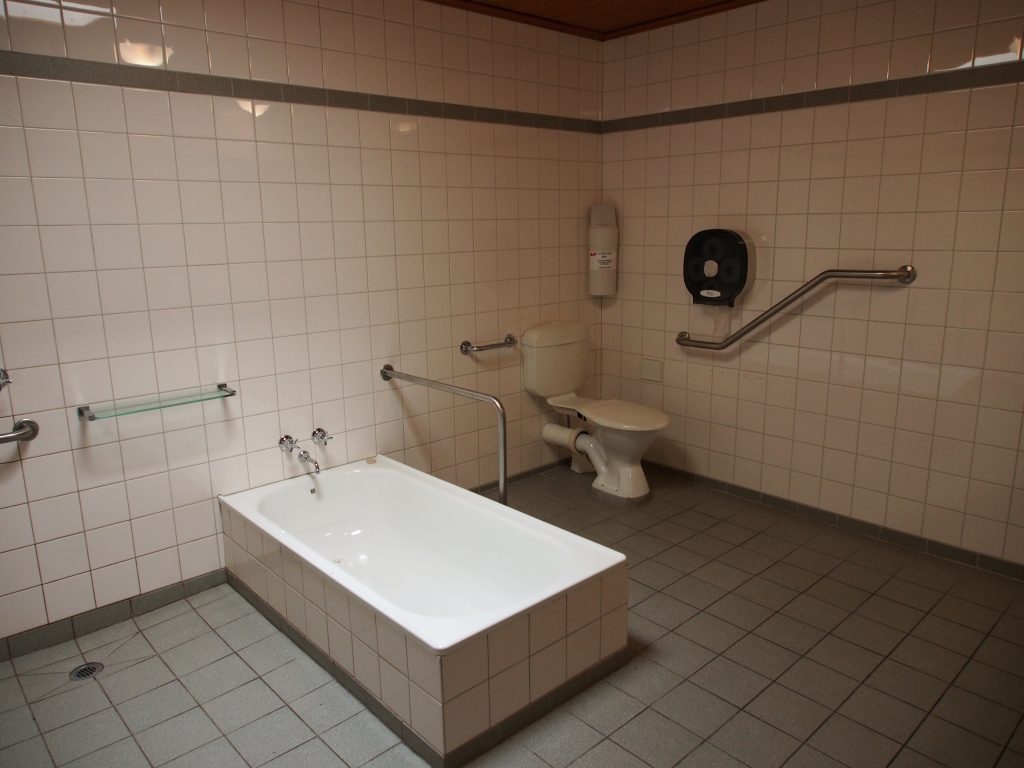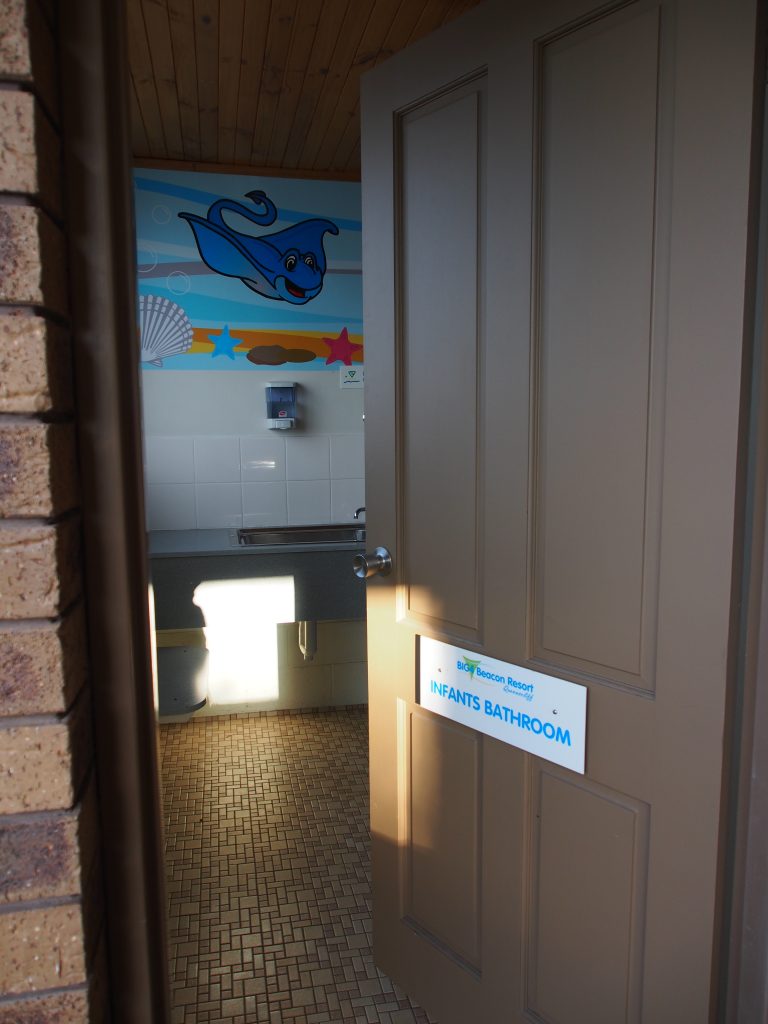 I returned to the cabin and cleaned up the dishes with a suspicious green liquid that might be detergent (room list had a detergent which couldn't be found). At about 430pm, I went on out to the same IGA to buy some water, driving there as mommy woke up to prepare dinner. Got a 10l water that could doubled up as a water dispenser and some carrots and garlic and eggs and sweet corn. I saw a Dora sticker book for aud4 and bought that too and of course a bottle of local handcrafted beer.
By the time I left, the sun was almost setting. Returned at 530ish and K was still sleeping. He only woke up a little later and was very grumpy. He wouldn't want to go to the playground as we had planned and wanted to eat pasta already. He watched TV while I fed him pasta which mommy had already finished preparing but he wasn't eating a lot. When he was done and it was almost 730pm, he said he wanted to visit the playground.
I tried our luck as the closing time of the indoor playground was 730pm. The whole place was already dark and so cold. Brought him there and found the door locked and he felt disappointed even though I explained several times that he didn't wanted to go earlier. Ended up playing in the external playground instead, until mommy came and we all left.
As we hadn't taken our dinner, we decided to visit Queenscliff town to see there was anything still opened. 5mins drive away and we found a dead town (what's new?) and drove further on to the harbour which was dead too. Settled at a Queenscliff fish and chips store (Asian ran) and bought a big bag of Barrumandi fish and chips for aud12 plus the tartar for aud1 and the tomato for 80cts. Got back to the car and K was still quite grumpy.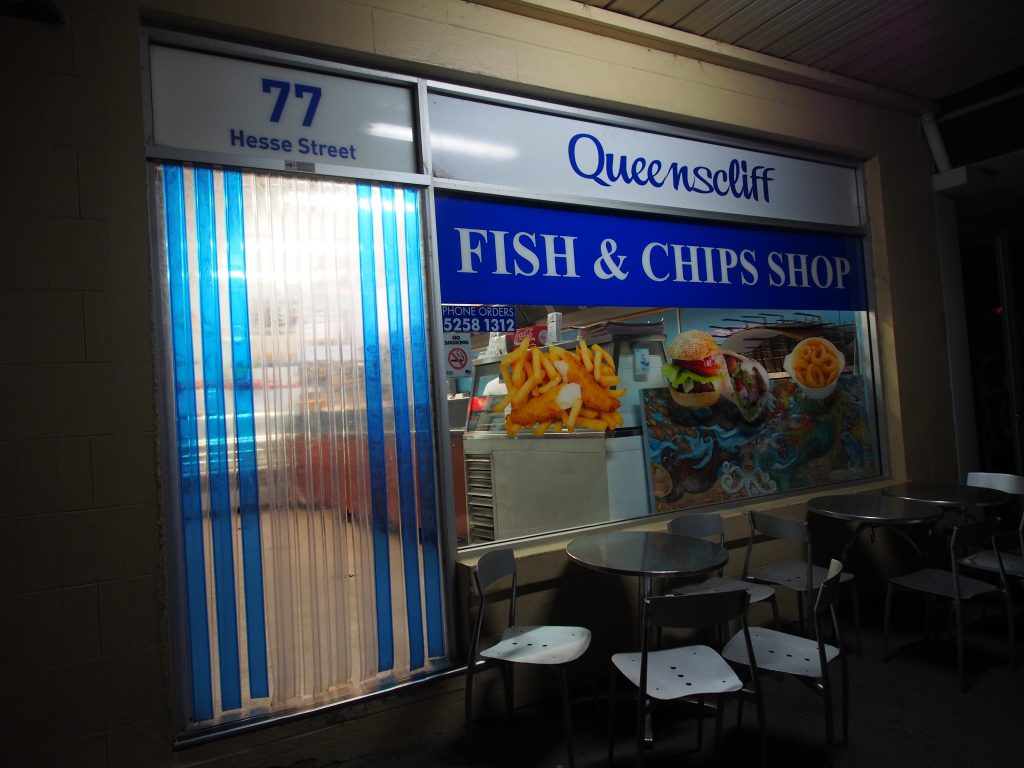 Back to the cabin we shared the fish and chips while K watched one YouTube video (and obediently returned the phone when he was done). Then I prepared the blow-up bathtub and the water while mommy turned up the heat on the air conditioner for bath time. We took ours afterwards and K enjoyed the reading the sticker book with me before he down his bottle of milk. The electricity kept shutting down as there was a timer device that did that, for reducing residual electricity for standby devices. As a result, the milk warmer was never heating the milk until I turned it up all the way to full, causing a delay to warming the milk. Luckily K was still patient.
Lights off happened at past 11pm.