Woke up early to pack further. The others woke up closer to 9am but by the time we were out of the hotel it was already 10am. Had breakfast which again was a simple one, where the bar counter had been set up with the bread and cheese.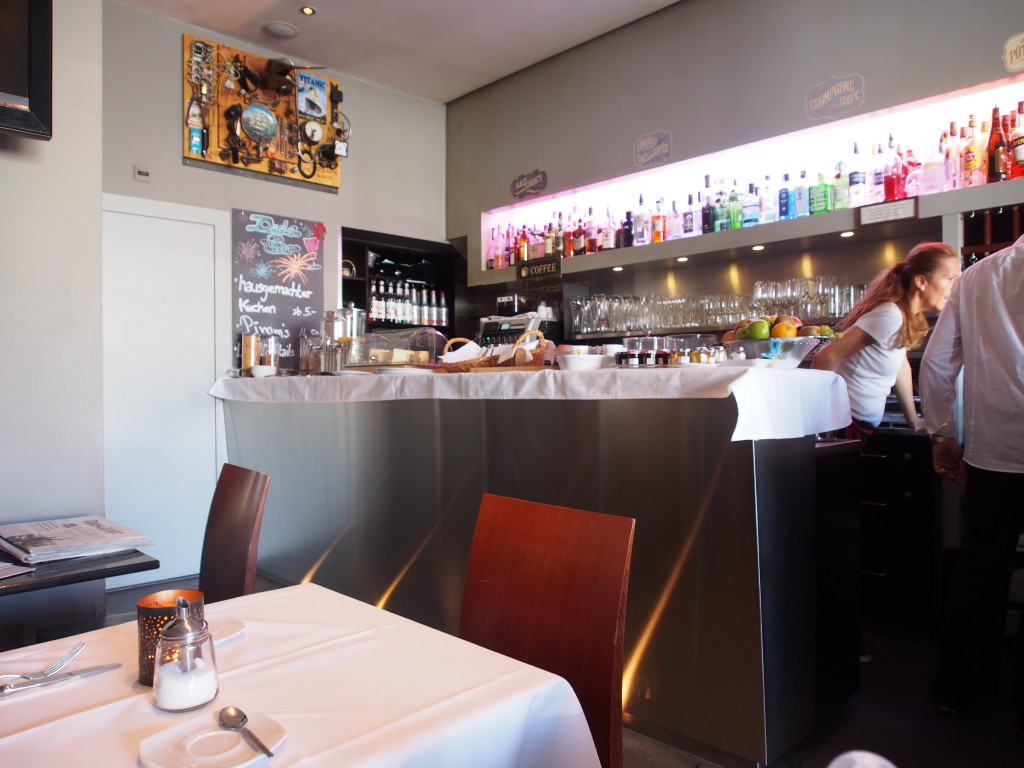 Went to the street behind to get a Swiss flag romper which would look cute on baby K.
Checked out and dragged the luggage to the main train station, across the roads and the tram tracks.
The next train for S2 was at 1045am, one hour before our flight was due. The train to the airport was only about 10mins and by the time we got to the check in counter, it was almost closing. They allowed us to check in but informed us that it was really far so we needed to hurry.
1115 and we got our boarding passes. Walked through the gates and though the X-ray machines which we had to remove bottles of milk and electronic devices and placed them in trays. The staff then isolated the bottle of milk which took some time to come back to us.
Then it was to the immigrations and again the queue that we took was taking longer as the lady seemed to be stricter. She even wanted to have a look a baby K's eyes for confirmation even though he had fallen asleep in the Ergobaby.
The gate E was very far away and we had to take a shuttle train to reach it. When we finally arrived, it seemed like we were the last to board and had to get onboard the plane through the economy section on the 2nd floor since the first floor door was closed.
There were still quite a bit of activity on the plane when we got to our seats. The plane also delayed in taking off, could be due to us.
The entire return journey was far more difficult than the arrival one because baby K didn't sleep mostly and when he did, it was only for a few minutes. We made a mistake of not packing the Halo swaddle into our carryons and he just couldn't get to sleep. He was also getting cranky sometimes, crying really loudly and only wanting my wife to carry, having grown accustomed to mommy's scent.
The passengers next to ours had a 13month old girl who had absolutely no problem falling asleep. We could only envy.
It was a really difficult flight back and by the time we landed, we were throughly exhausted and baby K still didn't want to sleep. The humid temperature didn't help and the whole Saturday was spent recuperating.
This was our maiden long haul journey with baby K. The itinerary was planned with a slightly different expectations and too ambitious. As a result, we couldn't get much travelling experience out of this one and spent a lot of time bogged down by baby activities. More time should have been given for the cities so that we could truly get more out from the visit rather than a touch and go approach. It was also quite tiring for both parents and baby.
Driving in Switzerland cities was horrendous experience for me since most of them were more pro-public transportation. With a big car, it was difficult to negotiate the small carparks and roads. Some of the roads were even not allowed for driving although these were not reflected in the GPS causing confusion. Added the fact that trams, buses and bicycles share the road and parking was seldom available, it made it all the more stressful to drive in these cities.
Highlights were of course the time together with family was well spent. Never again would baby K be the same as he continue to grow and this would be something we would cherished in years to come.