Haiyan changed direction and went northwards towards China, with occasional whistling of the wind heard throughout the night. Woke up to a drizzling morning and the plan to go outside for breakfast was scrapped as we didn't want to get wet. So we joined my mom and aunt at the Panorama restaurant which was crowded since no one wanted to eat out. My wife ordered noodle soup but it only came after we asked about it and the waiter admitted that he had forgotten, and when we cancelled the order, the noodles were the delivered. After breakfast, made the best use of the toilet and the internet and checked out for our transfer at 10am. Flight was scheduled to be on time despite the typhoon news.
On the van as we moved out of the old quarters, I can't help but noticed a nicely decorated wall made of mosaic tiles for like the longest distance. Took a shot of it after some 5mins of driving, and then I saw the Guinness book of records sign. Must had been the longest mosaic tiles decorated wall in the world. Weather wise, it seemed to have improved since the day before.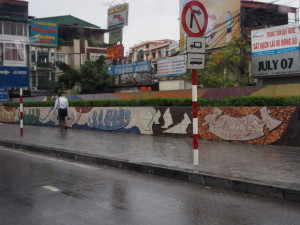 The journey to the airport was short as traffic was light. The queue at the Singapore airlines counter was already snaking and we thought that our checking in the night before was a good move as the internet check in counter had only a couple in front of us. But what we didn't expect was the inefficiency of this counter. We literally saw the "snake" disappear even before we could reach the counter! Too bad.
The waiting area was small and there were surrounding shops selling more or less the same stuff. The incredible thing about buying at these places was that they actually charge higher if you bought in VND compared to USD. Something that costed USD3 became VND75000, which came up to be about SGD4.8, equivalent of USD3.8. The plan about exhausting the VND here was gone in smokes since it was simply not of value to buy anything here. In the end, we ended up sitting and waiting out the time till boarding which was also delayed slightly due its late arrival. Yup, no free wifi. Boarding followed and 3hrs later, home sweet home.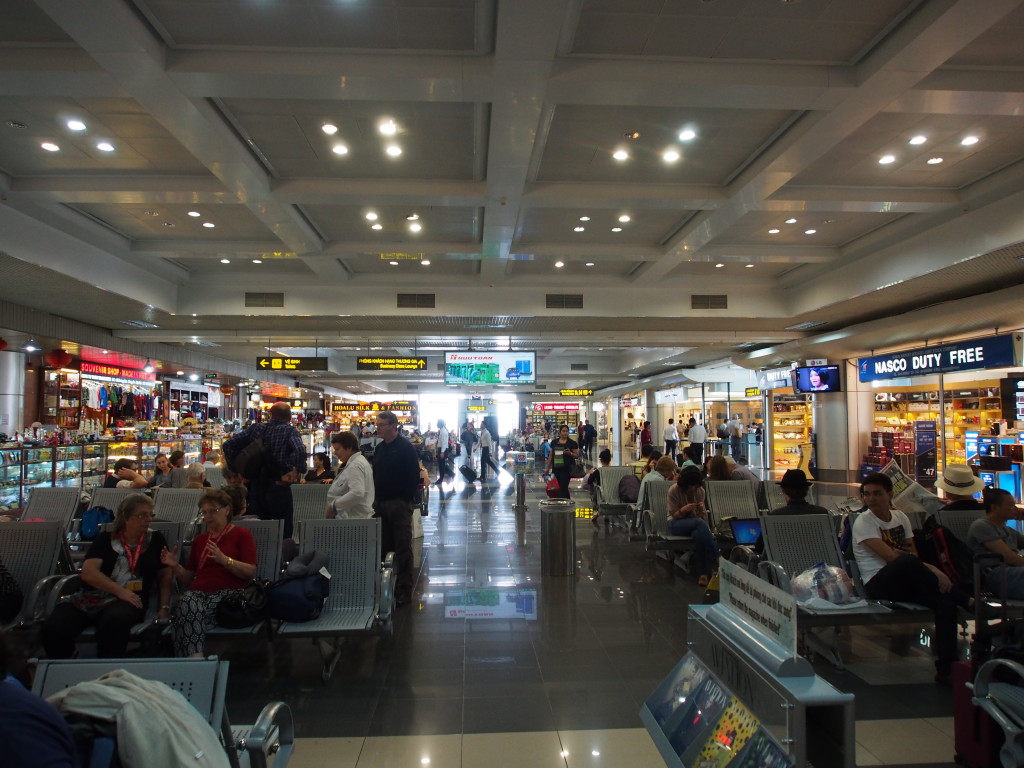 This concluded a self planned family trip. All in all, it all turned out fine though there were some hiccups along the way. However, there were limited activities that could cater for all groups and this one was one that could most likely cater for most age groups.