Figured that Petra was worth spending another day, and we knew we were right when we visited on the first day. The place was huge, when we considered the other not so well known parts of the Petra complex and definitely worth the walkabout. The day's sole activity was to roam this vast grounds that were once inhibited by the Nabateans.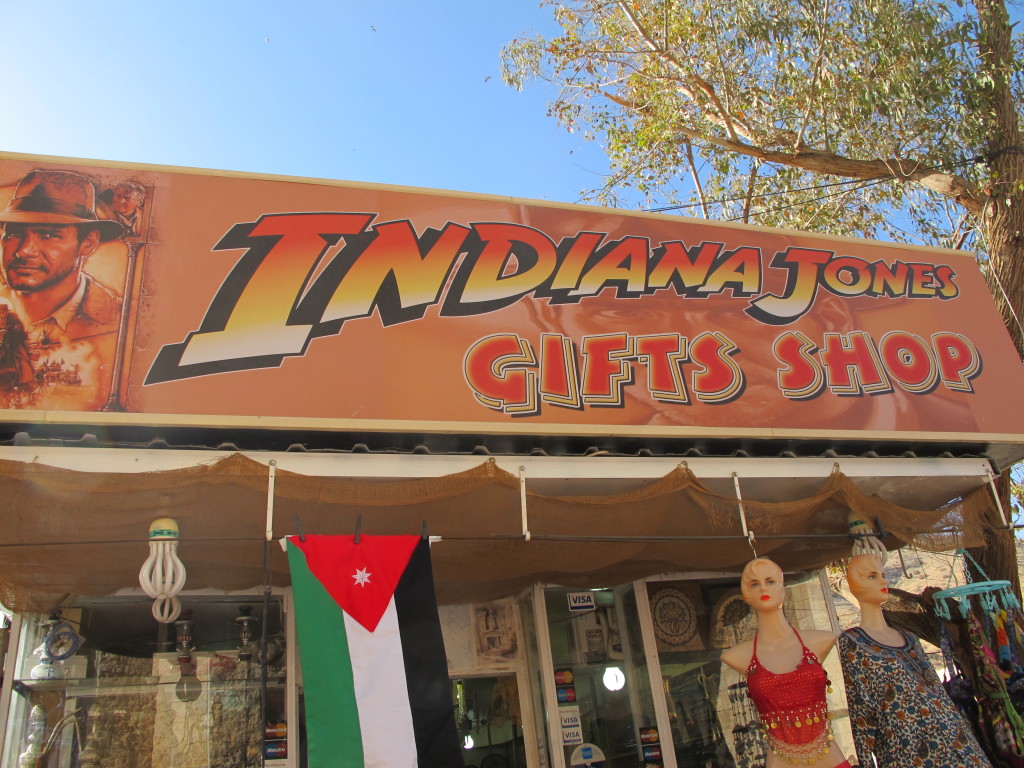 Walking through the long Siq became easy already since we had did it a couple of times the day before. Still mesmerising to look up and then feel small as the towering walls enclosed on the people passing through.
There was always the anticipation of seeing the Treasury at the end of the Siq, expecting a different view at different time of the day. True enough, it looked different as the sun highlighted the part it's sun rays shone true and of course there were camels as accessories.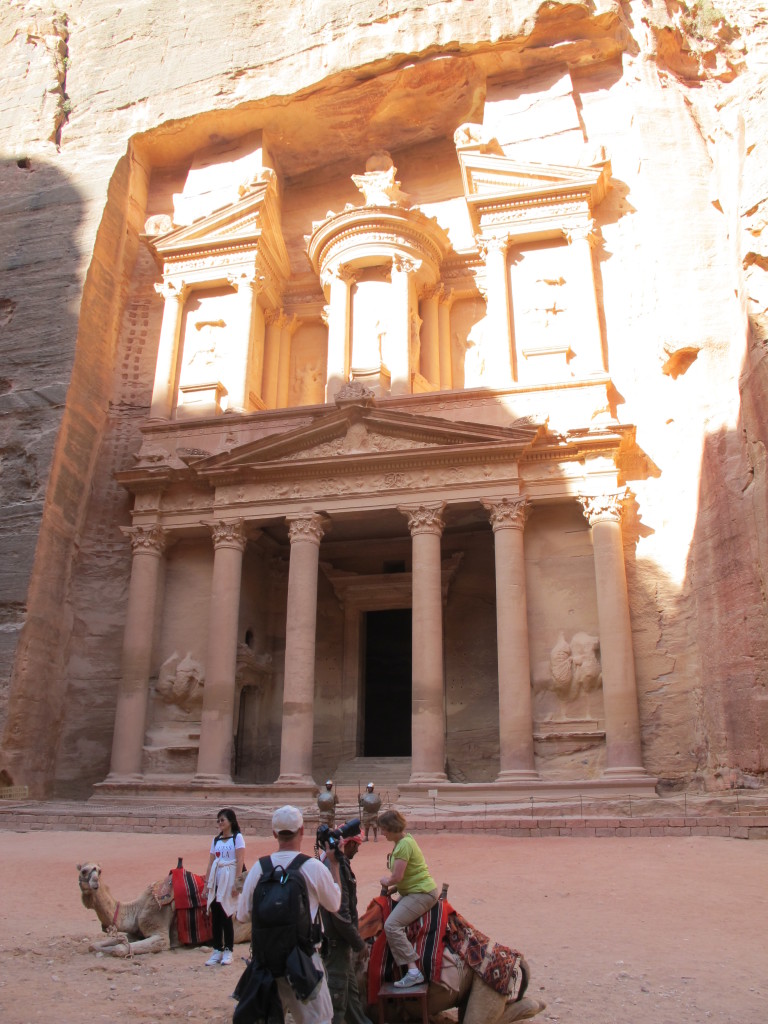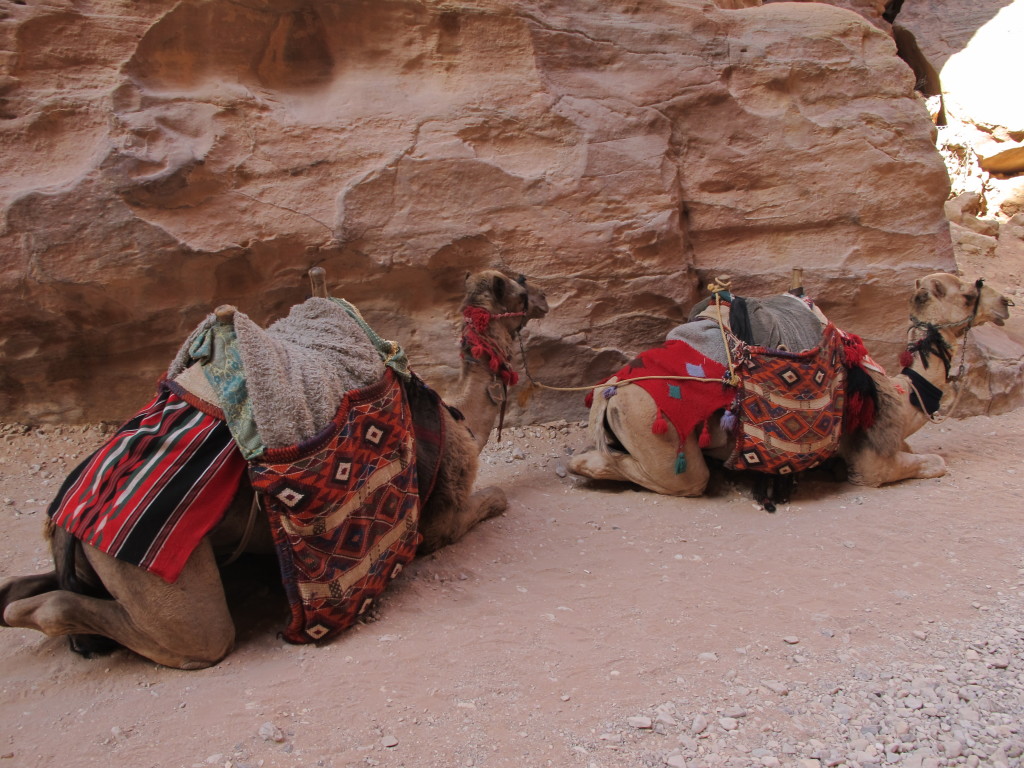 So it was all about freely walking about to see and feel the entire area that had a culture once thriving in the past. The simplest was to follow the map and go to these points of interest. Though without a guide, there were information board to provide some form of knowledge to the simple traveller. As we walked about, there were offers of donkey rides, which we didn't take, wife being an animal lover not wanting the poor donkey carry us.
It was a clear day and as much as we loved the fact that the photos will turn out nice, it was just really hot. The climbing of the stairs was made more difficult by the heat.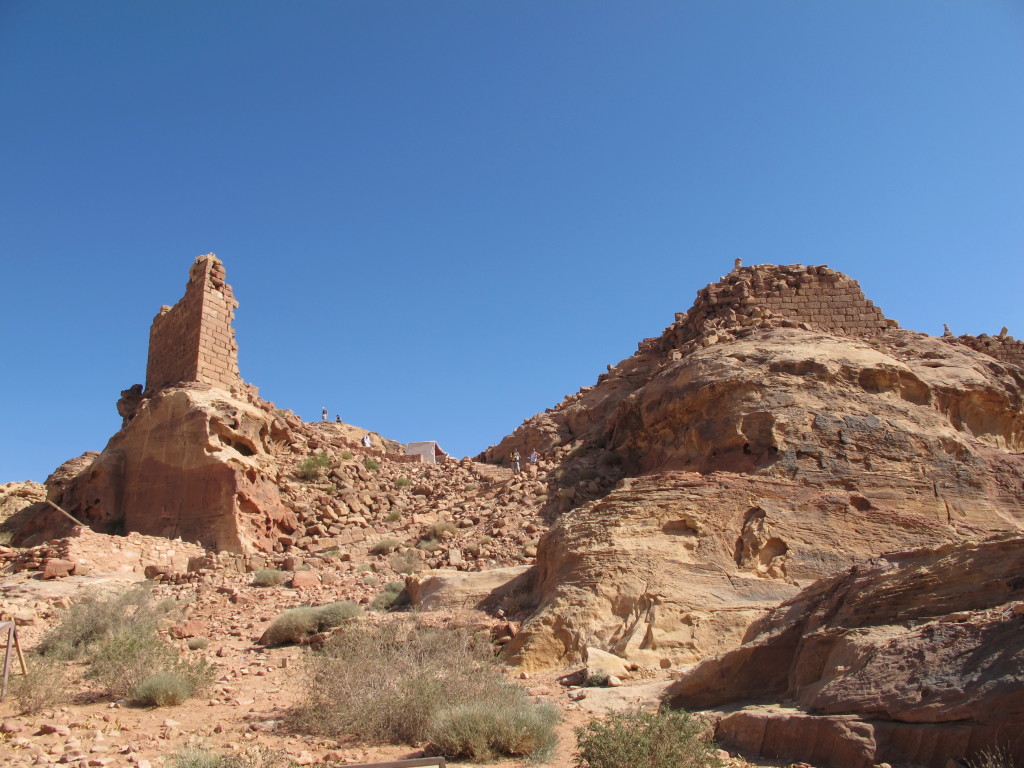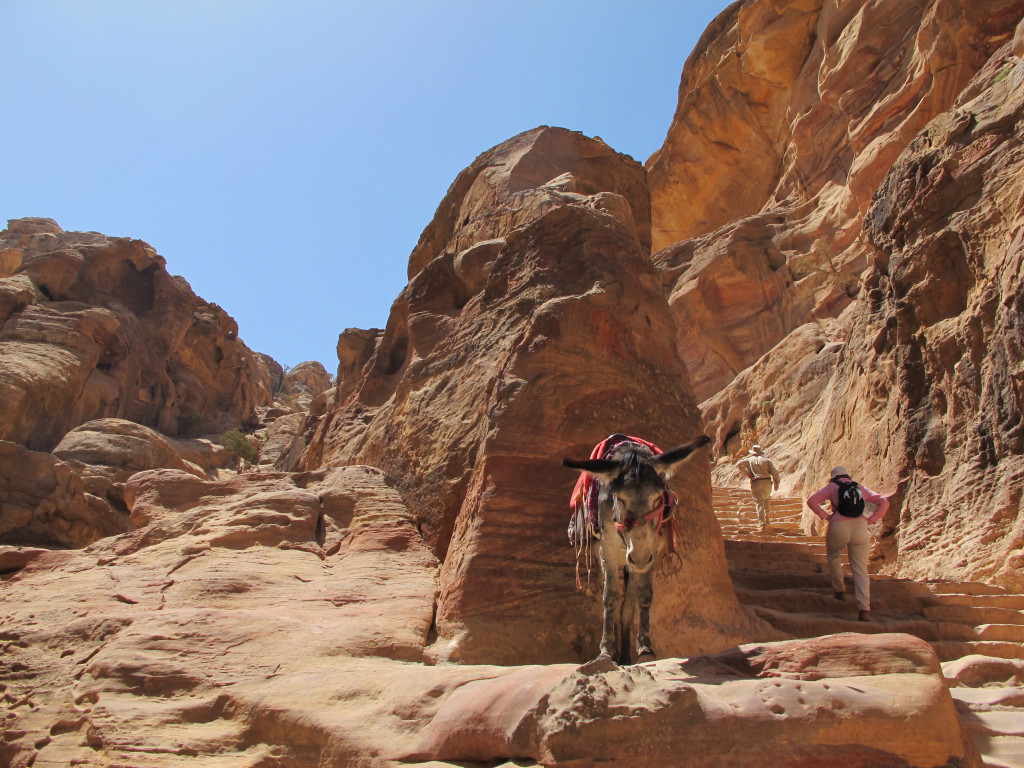 Roaming around a corner, we was surprised to find another architectural wonder that looked like the Treasury, only bigger! It was called the Monastery.
From the Monastery, there was a path that led to the End of The World. We had to see and trekked on. It wasn't really fantastic at the end of the path though, just that you could see the vastness of brown, hills and sand. There was what looked like a home built near the cliff and overlooking the End of the World.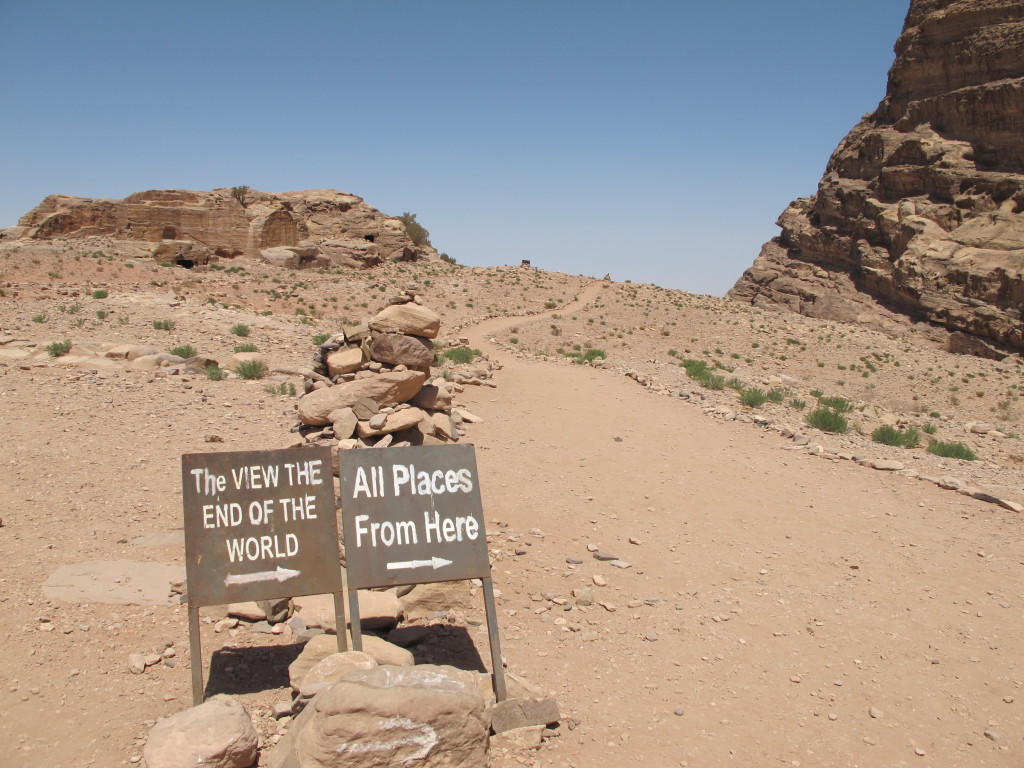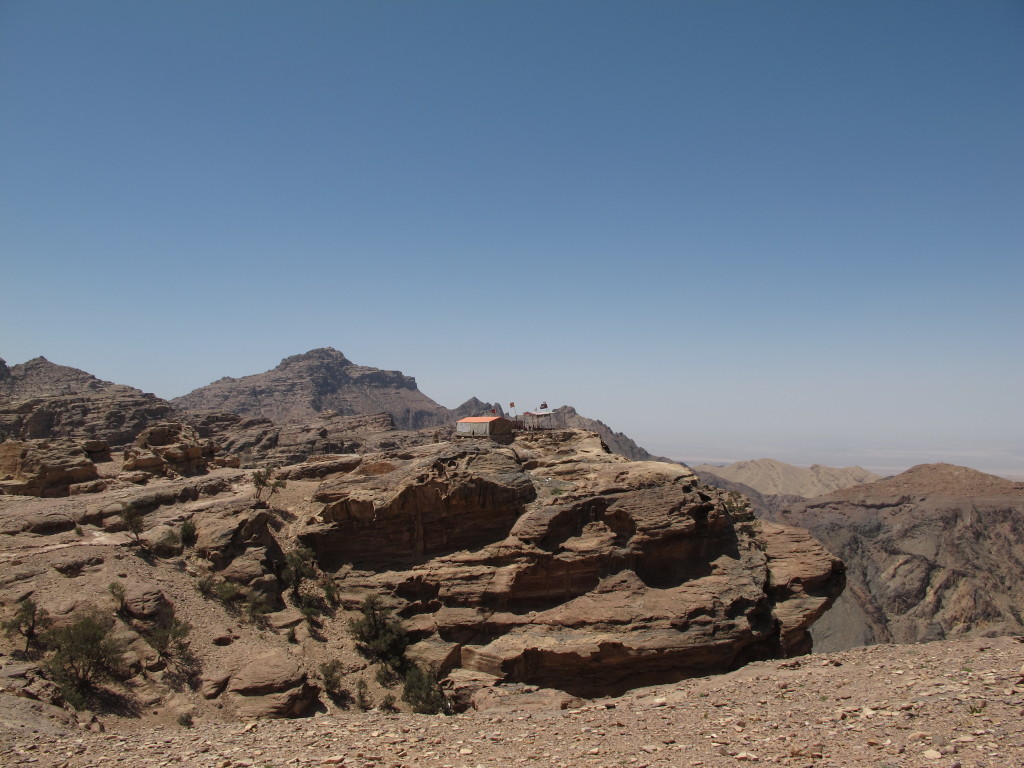 The place was really huge, had to settle for late lunch at the only restaurant there.

After our break, it was more of walking. We were looking for a place where we could view the Treasury from the top. The directions were given in the lonely planet and we found our way there. It was quite some climbing before we reached the top. Then there was some climbing down to a ledge. There was a bedouin there and he offered me some tea. I had an awesome photo opportunity there!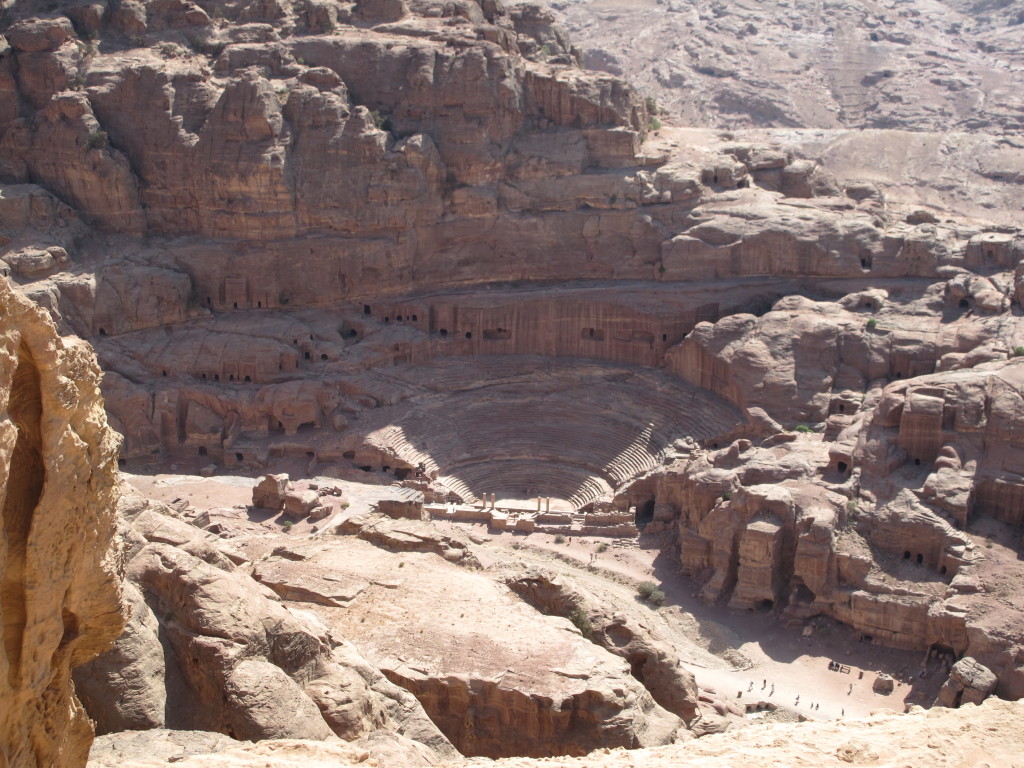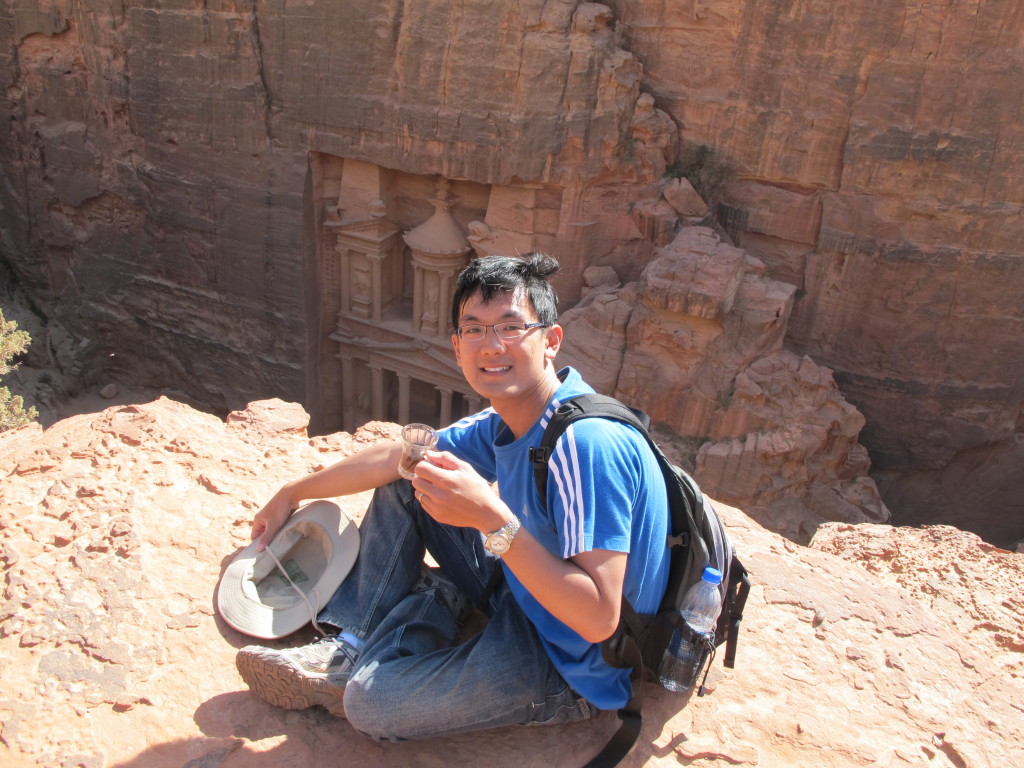 We left after sweating the whole day, with aching muscles and memories of this new Wonder of the World, truly worthy of its status. We could stay another day but it was time to explore the other places that Jordan had to offer. Dinner was at some random food place.