Blogging retrospectively, a trip that happened 2 years ago before writing this post. Much has been lost in the sands of time.
Our long trip for the year to the exotic (at least in my opinion, from tiny Singapore) destination of Qatar (stopover), Jordan and Israel began with a Friday flight on Qatar airways, our first time on this 5 star airlines, partly because it had the nicest schedule with a price of about SGK1.4K.
Got into Doha around midnight and had to pay for the tourist Visa (about SGD 30) before getting a taxi into the city. It was pretty dark all around the hotel, nothing much around except for a gas station nearby. Checked in Ramada Encore, rested for the night.
Doha Day 2
Woke up early for hoping to see a little of Doha before flying to Amman. Arranged for a taxi that sent us to the most popular souq in Doha, Souq Waqif, couple of minutes away. This was a mega marketplace where so many things were sold.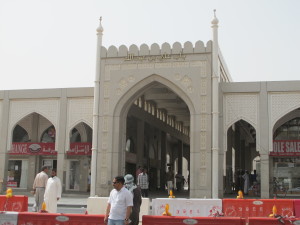 Came to a corridor where there were some pets stores, selling really interesting pets.
Settled for some breakfast at a fast food joint.
Had some food at Zaatar W Zeit, a nicely modern design restaurant.
Visited a shop that sold sweet stuff, made up of nuts. We bought a plastic container of it, thinking that we could be eating this when we arrive in Jordan.
From the carpark of the souq, we could see an interesting architecture of the Islamic Cultural Center. Kinda hazy though.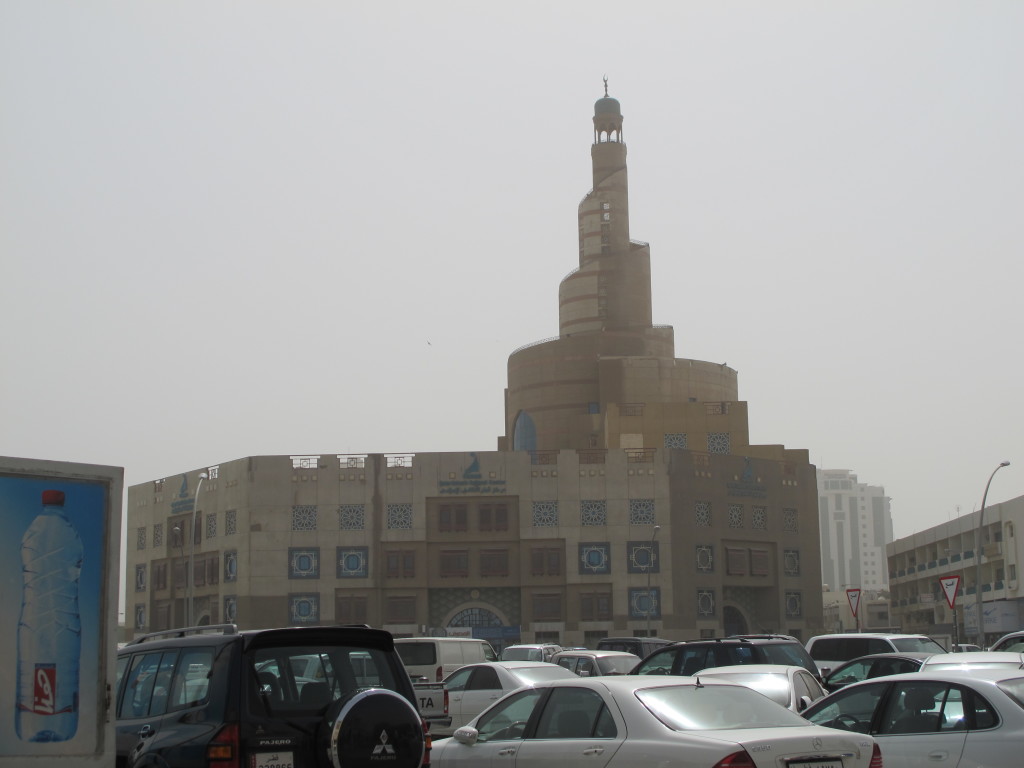 There weren't much time left, we decided to walk close to the shore. Temperatures were high, maybe higher than in Singapore. Thought we could see the ultra modern architecture often seen on TV of the Qatari skyline but didn't. Probably on the wrong side of town.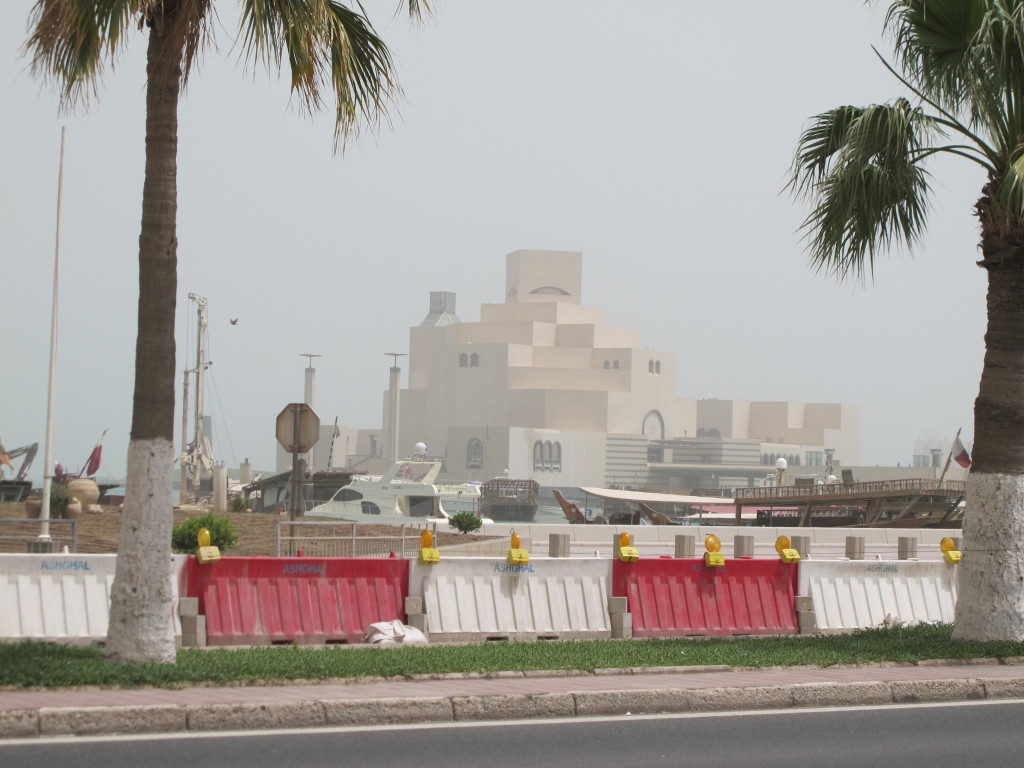 Got into a taxi after giving up in walking and went back to the hotel. Checked out and boarded our next flight to Amman.
Arrived in the late afternoon and was received by the airport transfer that was pre-arranged by the Jordan Tower Hotel for 25 Jordanian Dinars (almost SGD50). Booked this location as it was smacked right in the city and the tripadvisor reviews for this hotel was good. Furthermore, the price was pretty affordable too. Journey from the airport to the city was about an hour, not including the jam was got pretty bad towards the city.
After checking in, we got to book tour with the reception for a day trip to the dessert castles and also to the city of Jerash for the whole of next day. After that, it was getting late and thus we just took a stroll along the busy streets, bustling with activities.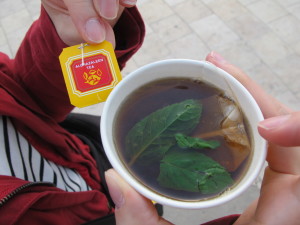 Got hungry early, we popped into one of the local restaurants for dinner, on the 2nd floor of one of the buildings along the street. Took the balcony for a dinner with a view. Food was tasty.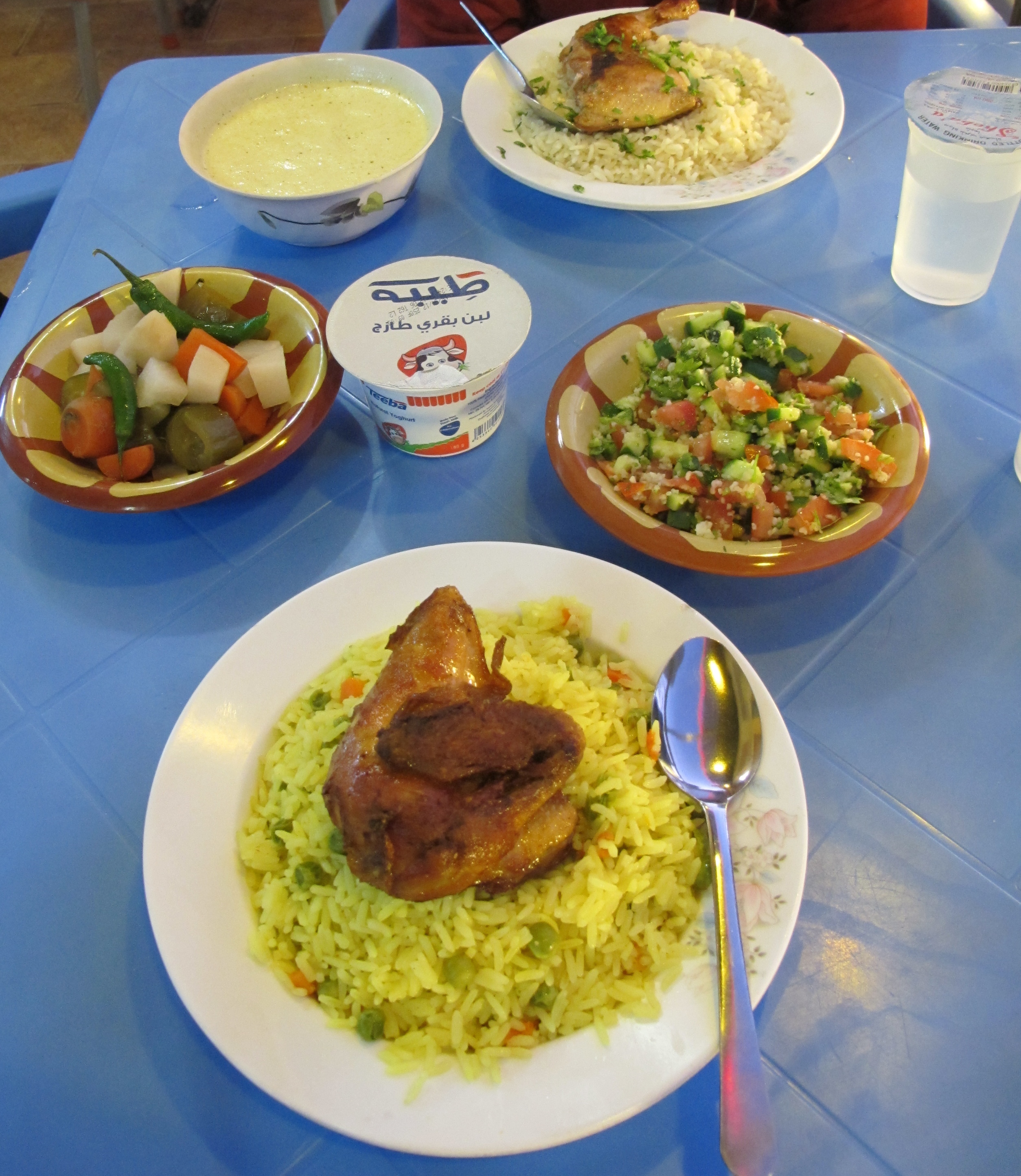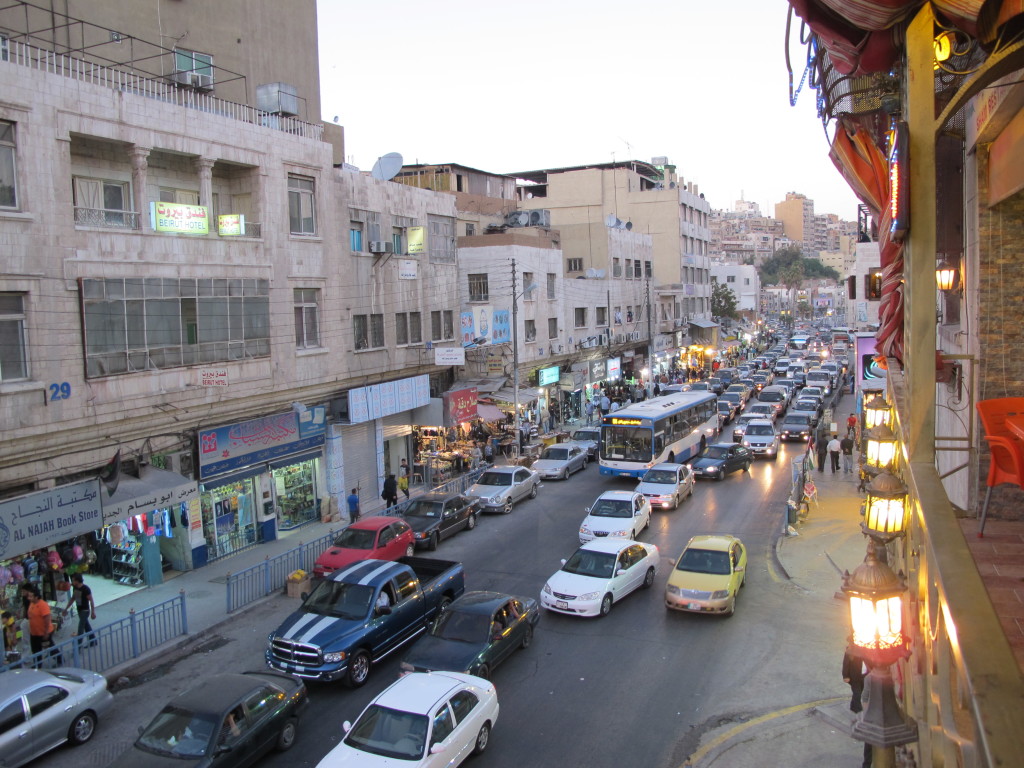 After dinner, continued to roam around the streets before heading back.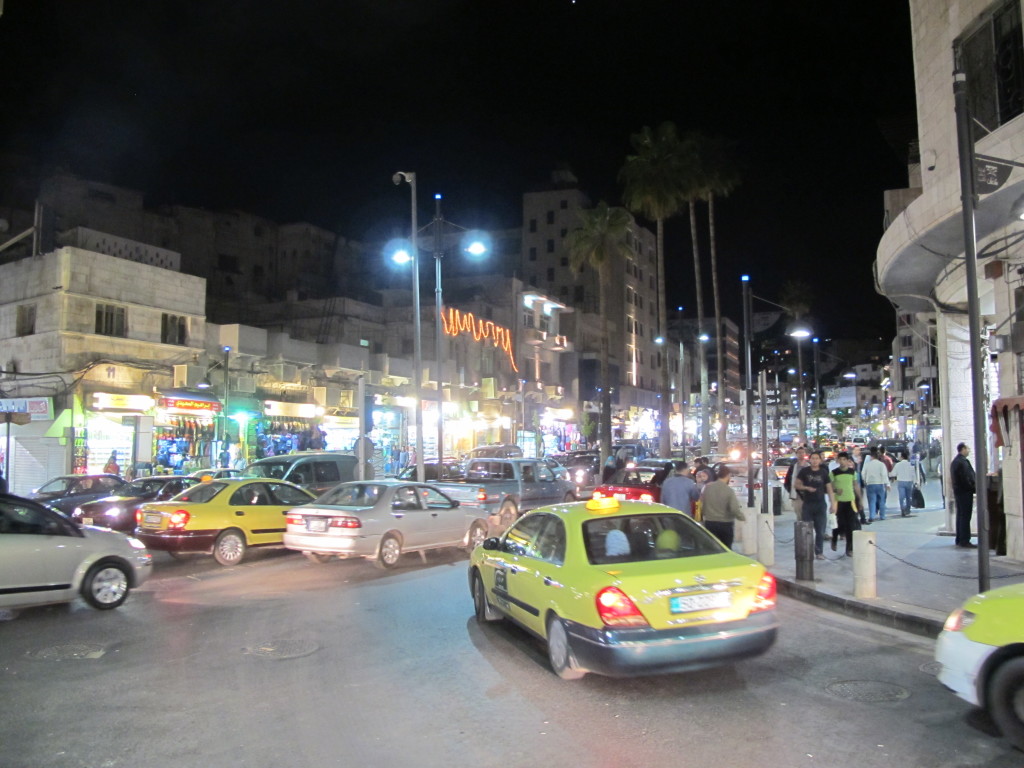 Back in the room, we were unable to rest because of the incessant car horns from the streets below, up till as late as 12 midnight. There was simply no sound proofing at all. Prayers that were broadcasted could also be heard at different time of the day. We decided we weren't staying another night.