Got up a little later than usual. It was the second day at Ljubljana and we had only a city tour so we could afford a little more rest in the Airbnb.
We only managed to get out by 1020am, but with the bicycles available to us, we could cover more distance in a shorter time. I strapped baby K onto the baby seat that came with one of the bicycle and out we rode towards old town. As like many modern European cities, there were dedicated lanes for bicycles, made it much safer even if it was on the road. Our first location was famous triple bridge in Ljubljana, and it only took less than 5mins to get there from the apartment. The old town was a little bumpier but it was still easy to ride there. There were many bicycles parking available and so we went to the unused ones and chained up the bicycles, with chains that were provided to us along with the bikes.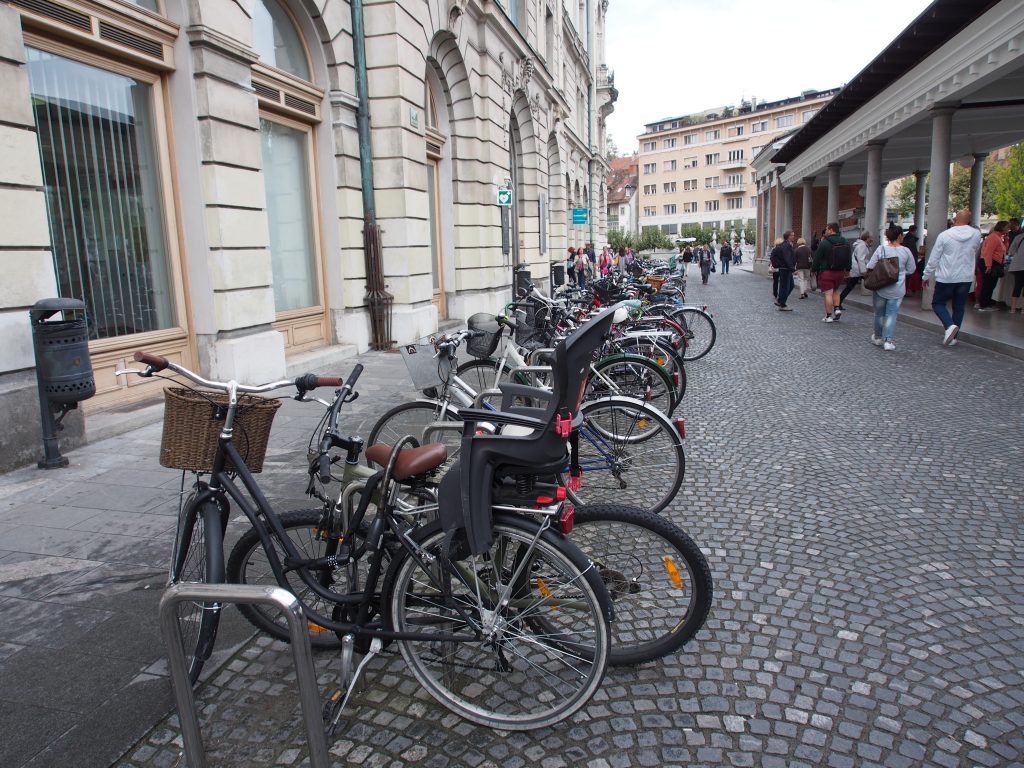 Visited a tourist information counter to get a map and directions to the nearest mobile shop, MobilSI, to get a SIM card for on-the-go data. We visited the Central market to have a look and see if we could get any breakfast but we found Medenjaki instead, the Slovenia version. We tracked back and found a breakfast store named Back Werk just near the bridges and had our breakfast in there. Ordered hot dog bun and spinach pastry together with some coffee and drink, all in for about 10euros.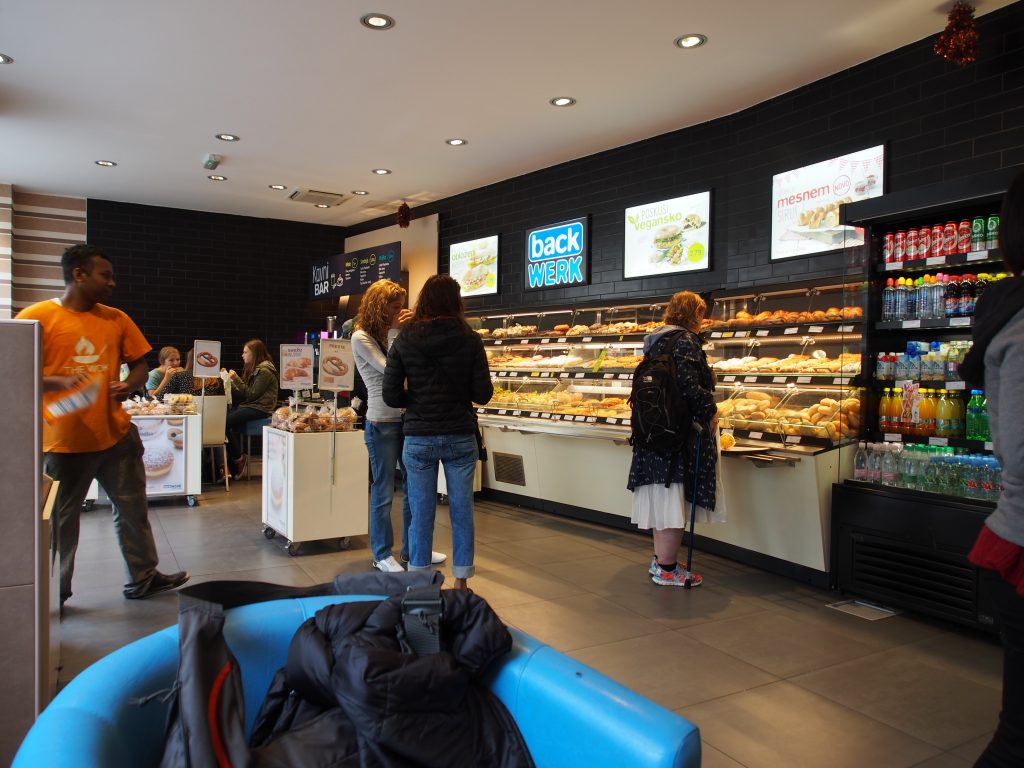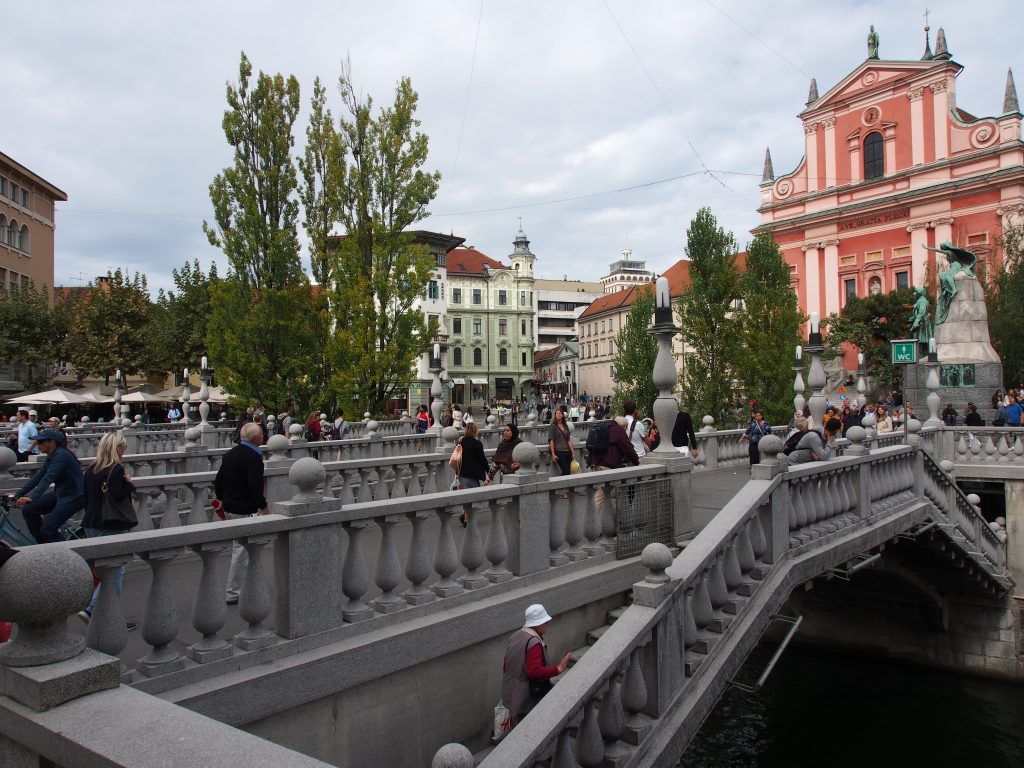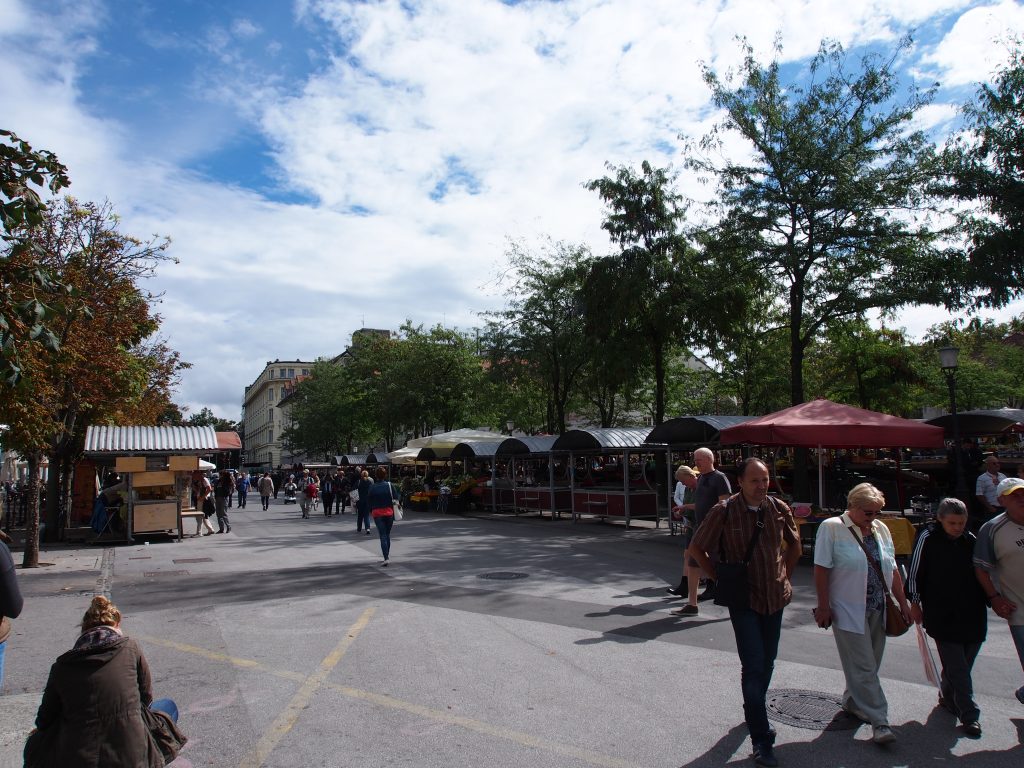 After breakfast, we decided to explore the old town further and strolled towards the funicular.  The medieval buildings lined the streets that we walked and it felt like we were transported back to the days of old. We reached the funicular station, about 10mins stroll and purchased the tickets to go up to the castle perched atop the hill for 20euros. The funicular was crowded as many wanted to visit the castle. We were lucky enough to be at the front of the queue and therefore had a window view as the funicular climbed the steep slope up.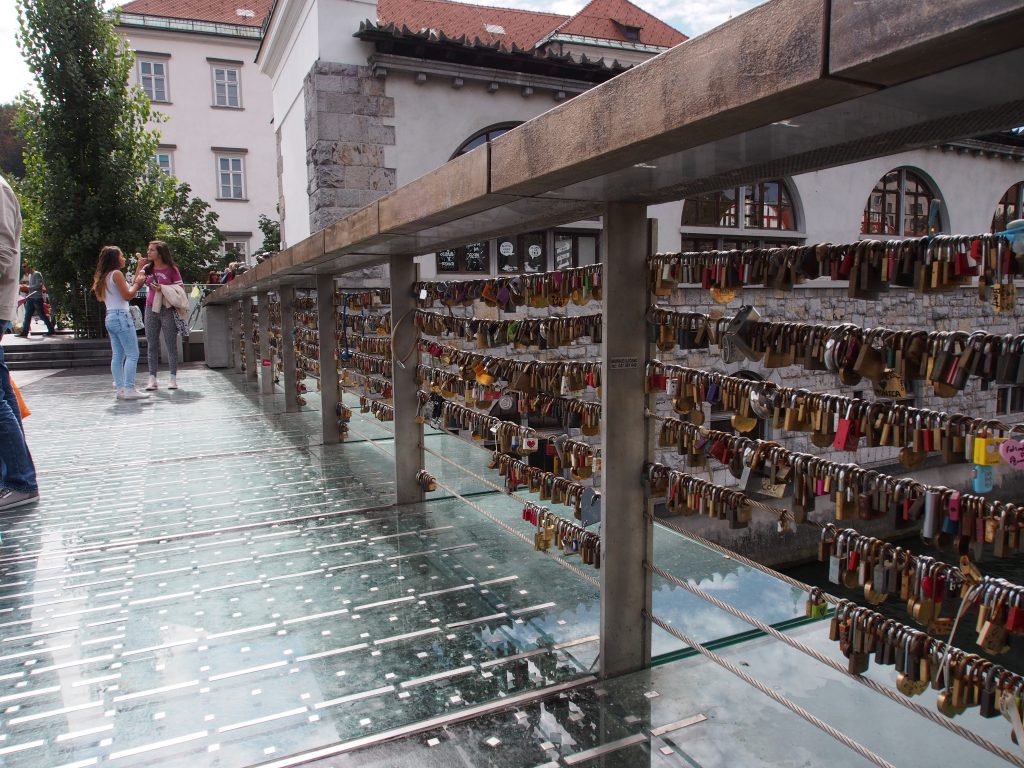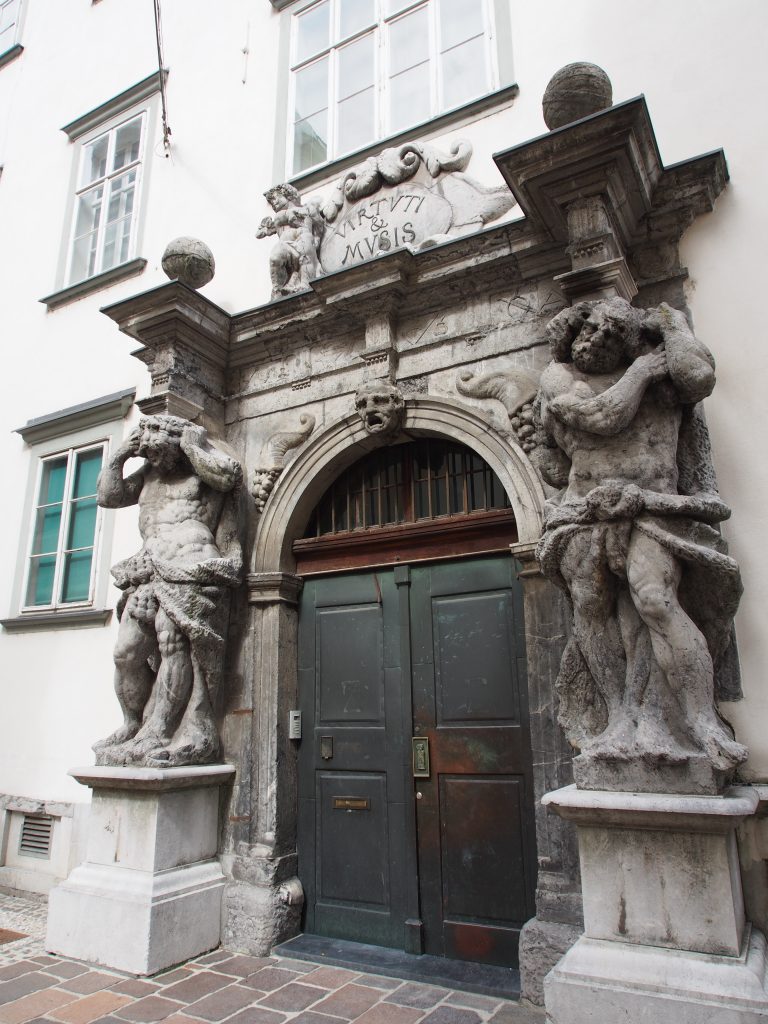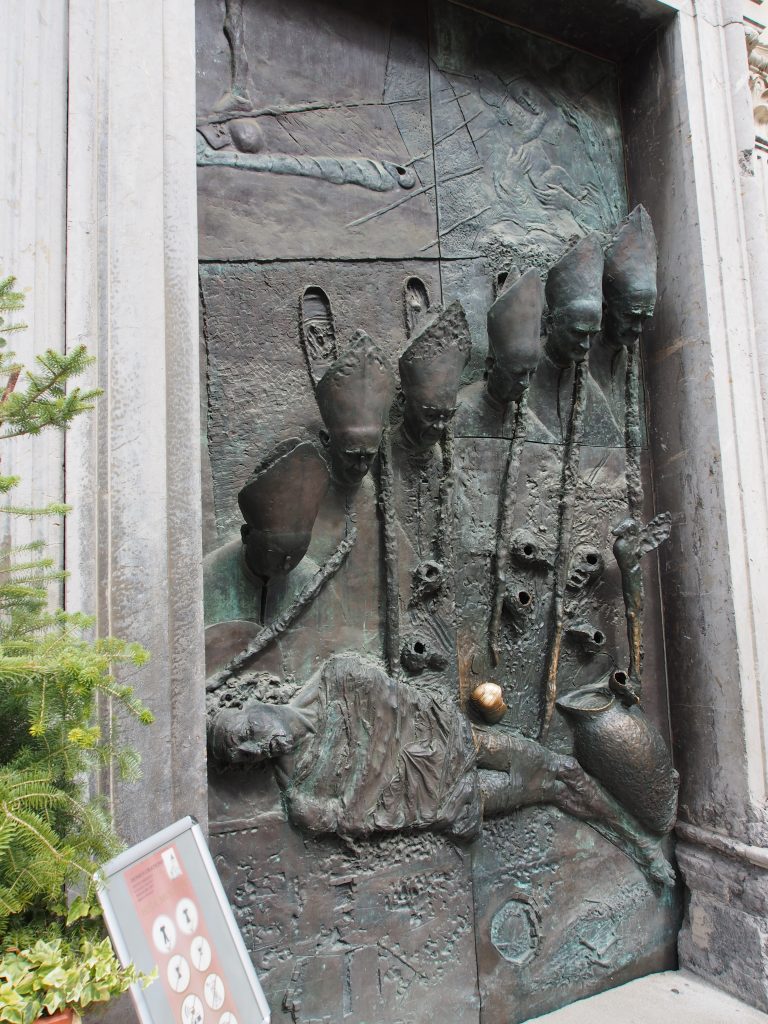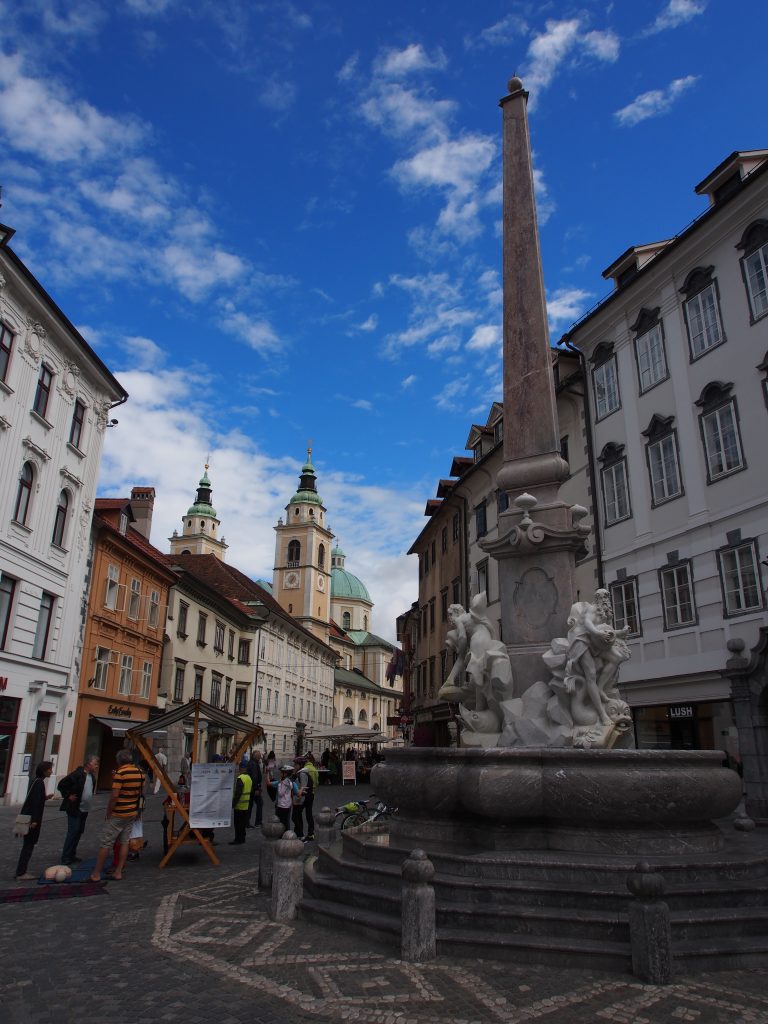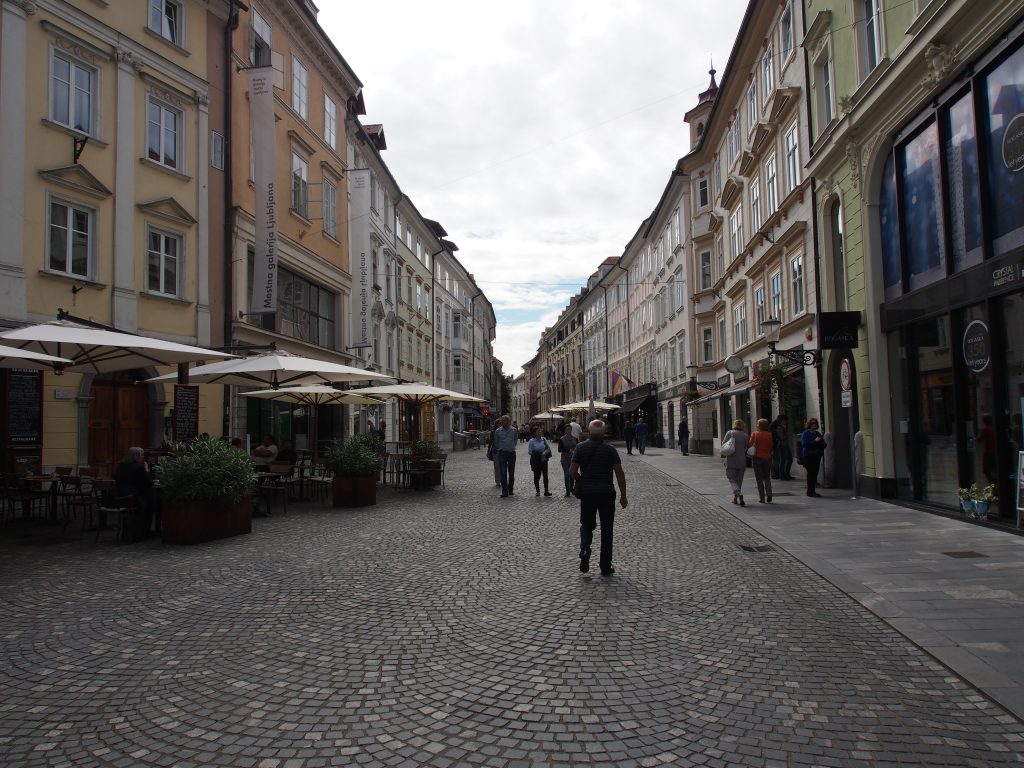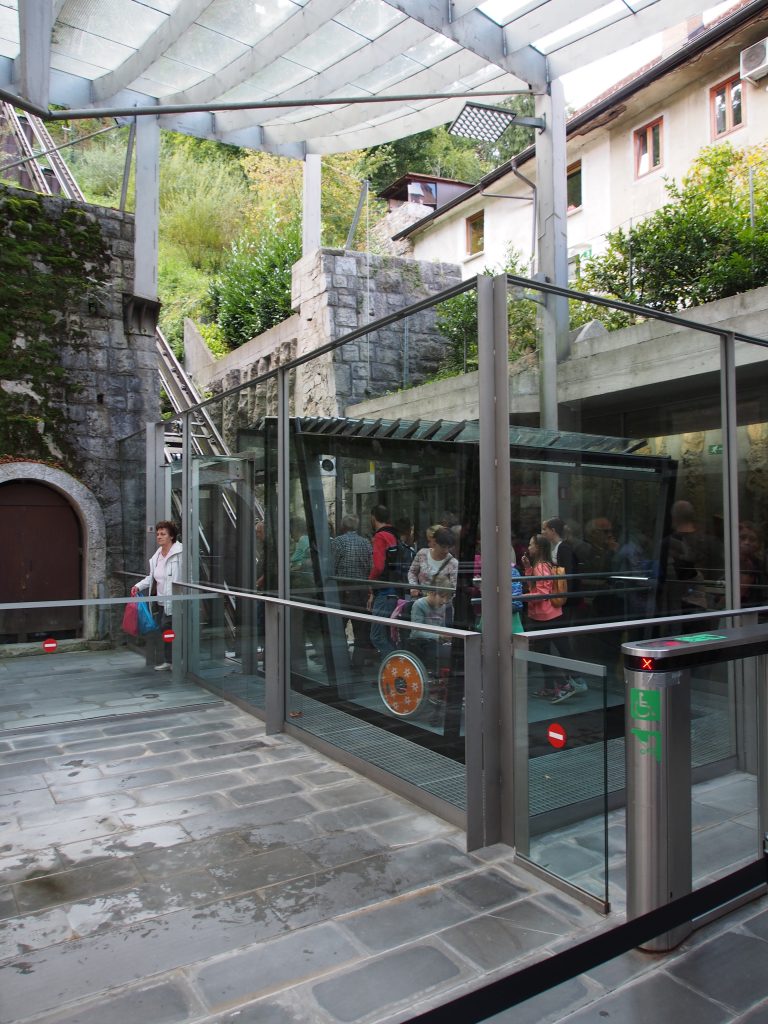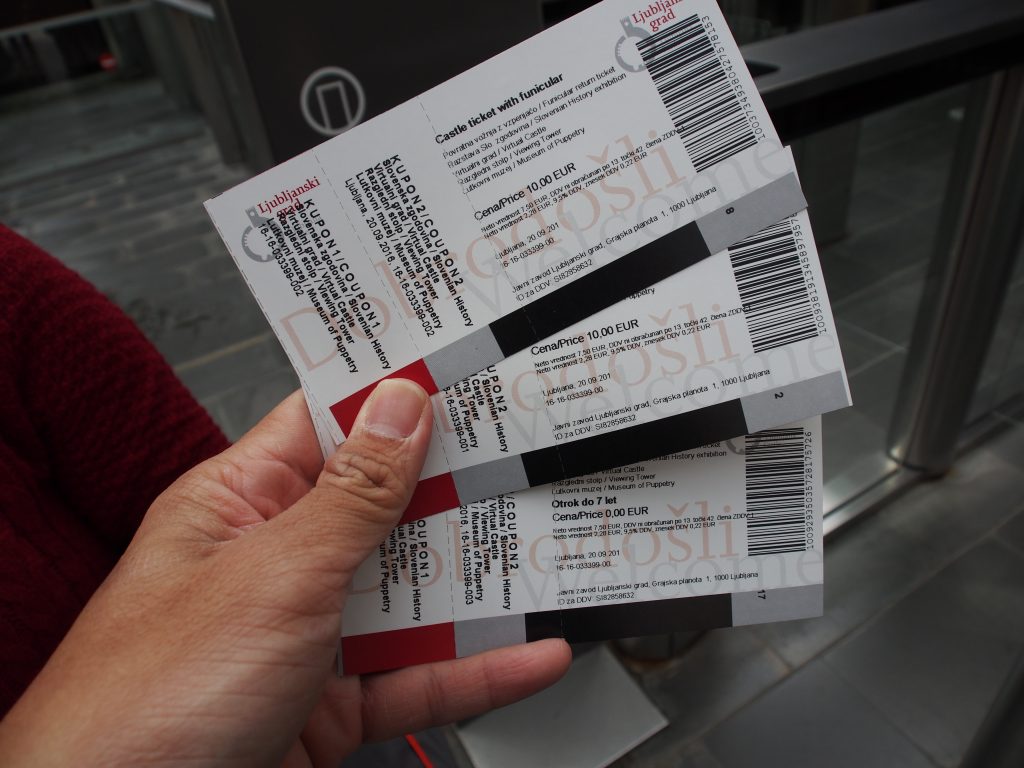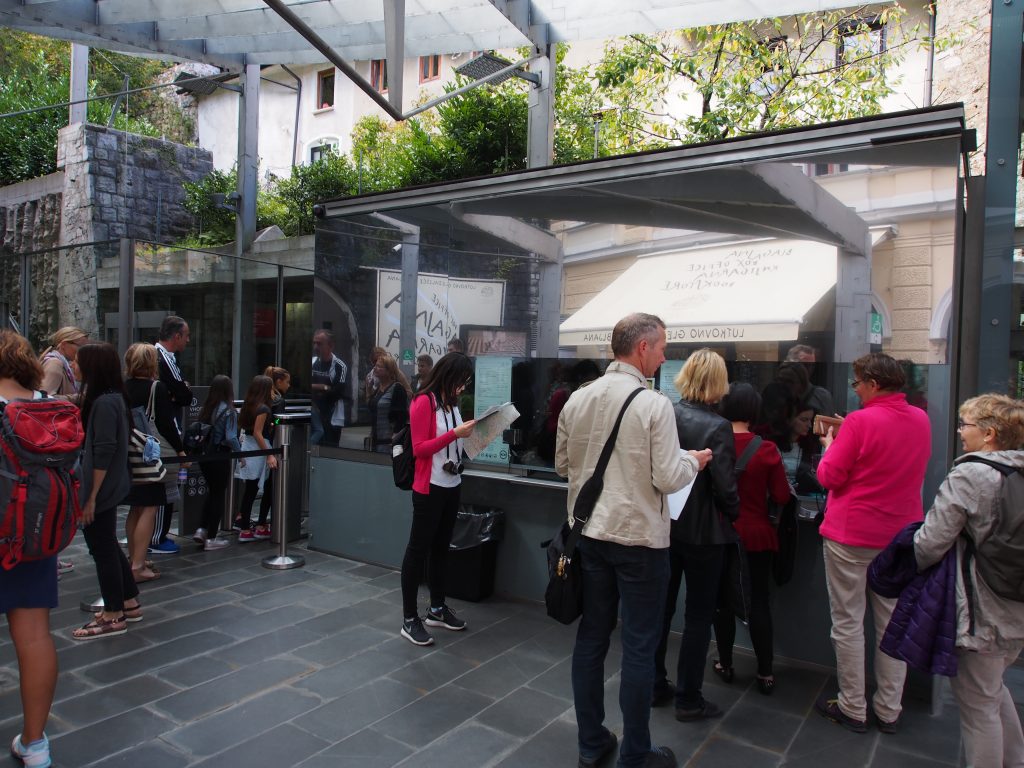 In this Ljubljana castle that dominated the space on top of Castle Hill were various locations where they were exhibits telling the historical stories of castle. We visited the virtual castle that had a film history of the castle and climbed the bell tower which gave a nice panorama of Ljubljana. There was an interesting Chapel prison which had a small display of what used to be a prison. But the restroom required a payment of 50cts to use. We got a chance to take photos with some characters dressed in medieval costumes to enact a time in history.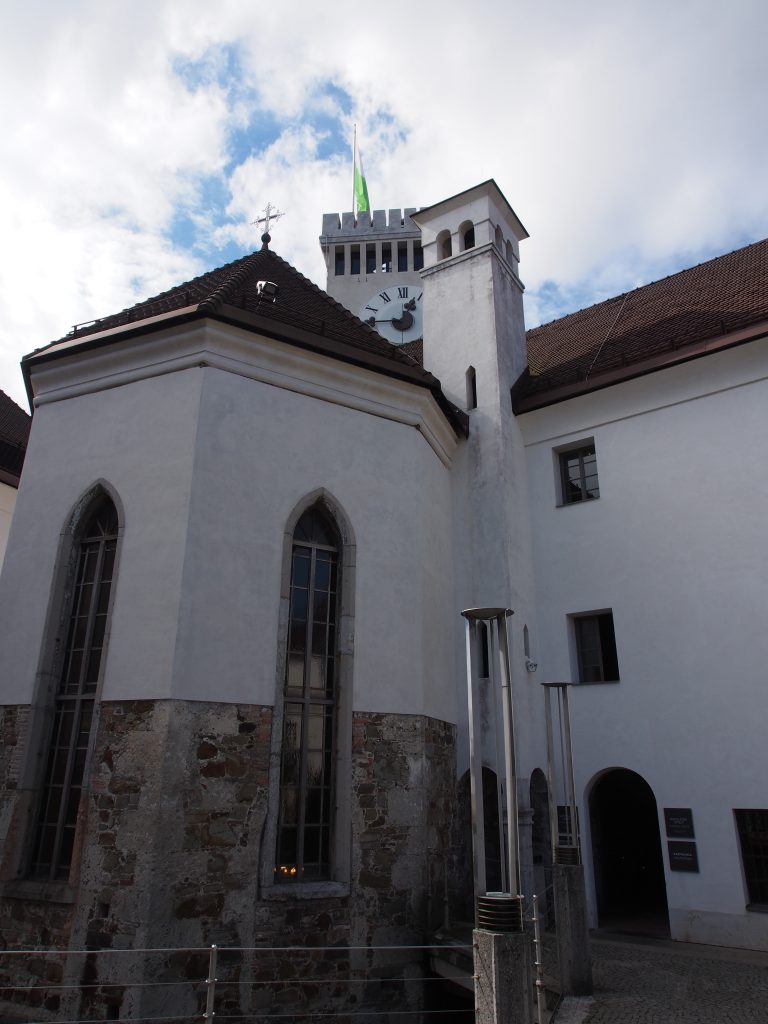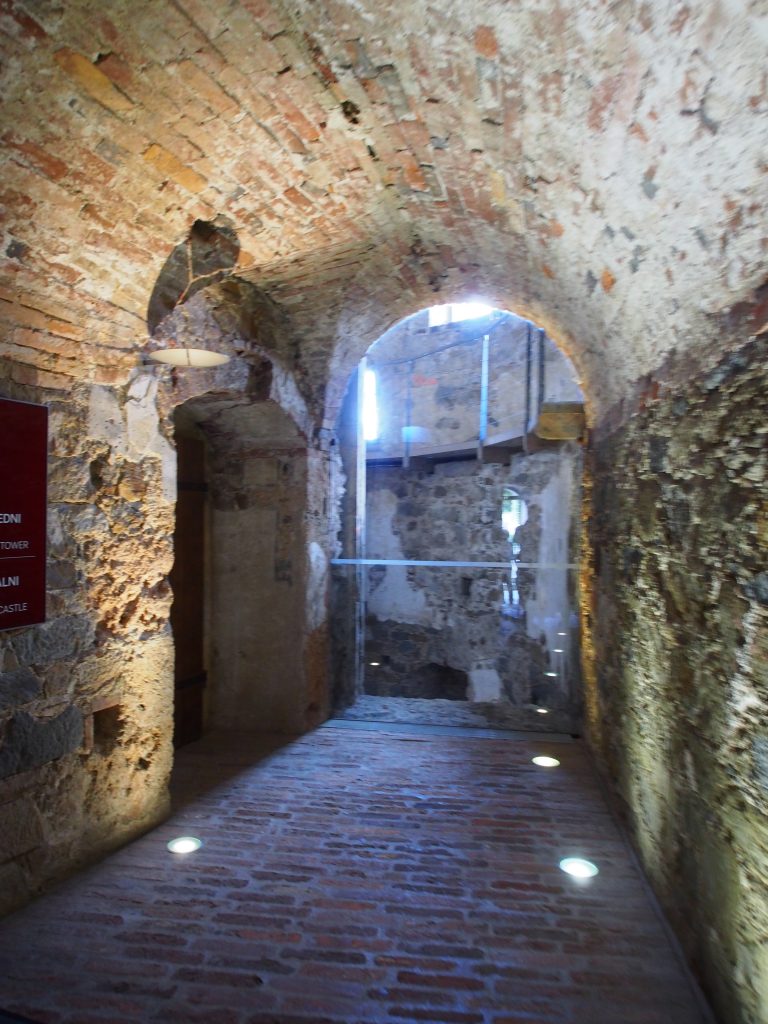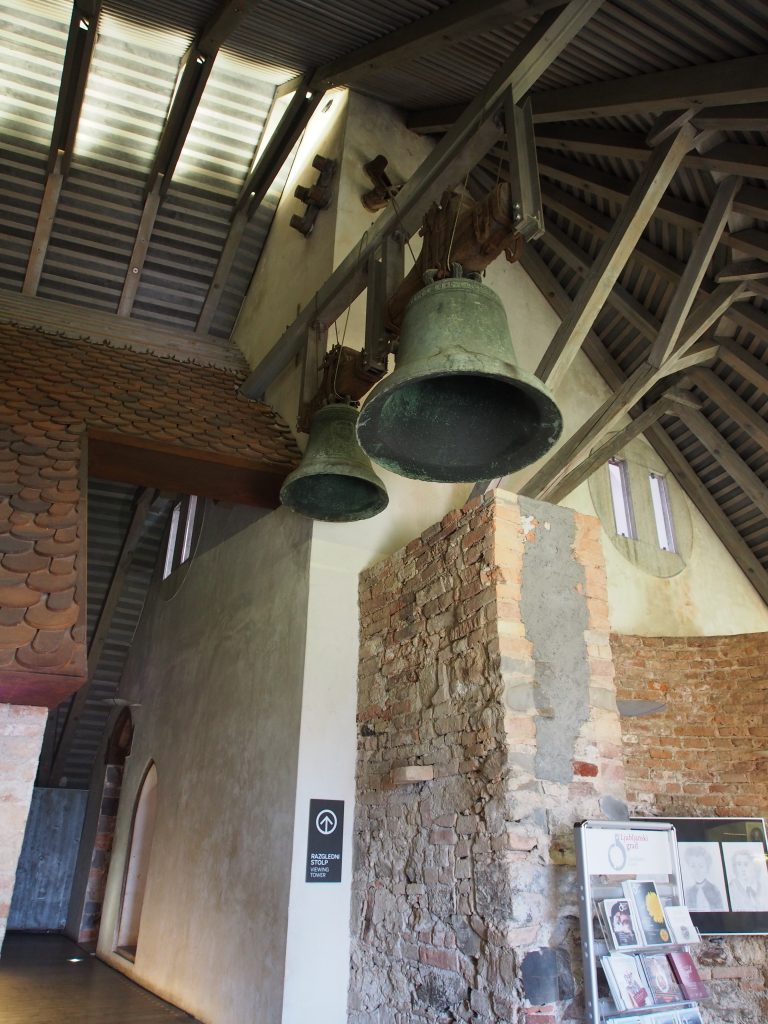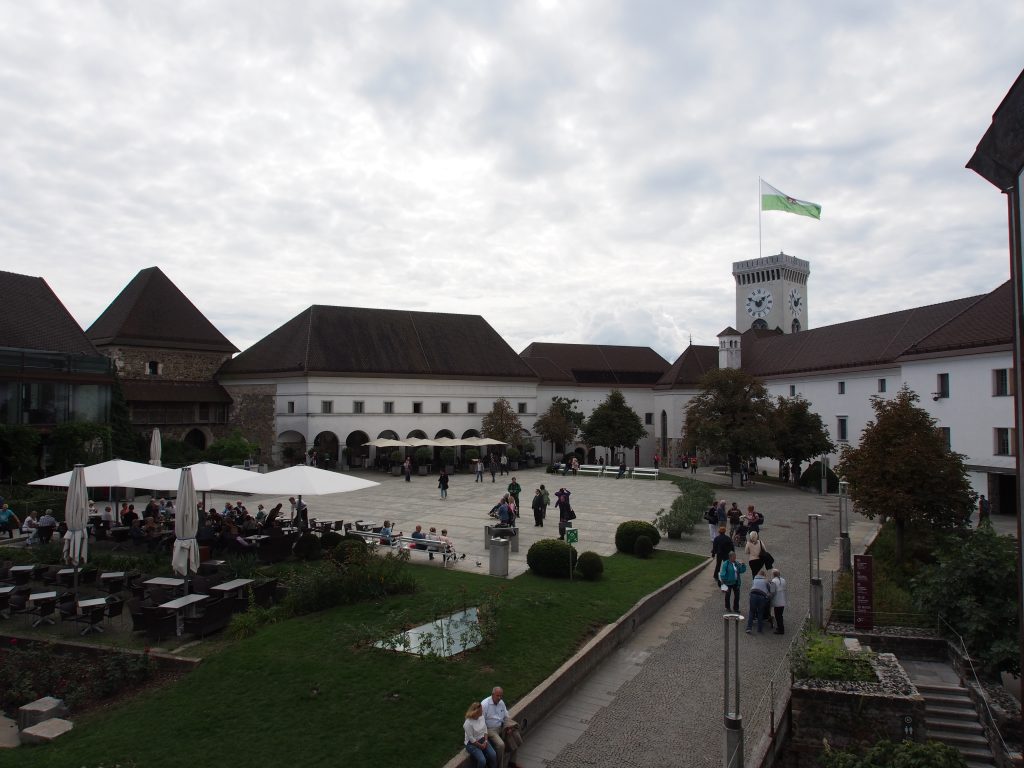 After all that walking around and exploring, we decided to rest at one of the cafes Grajska Kavarna and ordered orange juice and Fanta for about 5 euros. Baby K was interested to just sit around and soon we were off to check out the castle corridors when baby K had fun running across while mommy bought a green dragon toy from the souvenir store. Green dragon was significant to Ljubljana's mythology and history.
Boarding the same funicular, we returned down to ground level and went to the market where we bought lunch from mobile food stalls there. Our takeaways lunch consist of grilled mackerel and cheese Burek. At the same time we also purchased bags of medenjaki initially costing 4 euros per pack, we had them at 1 euro discount for each after mass purchase that we intend to bring back to Singapore as gifts.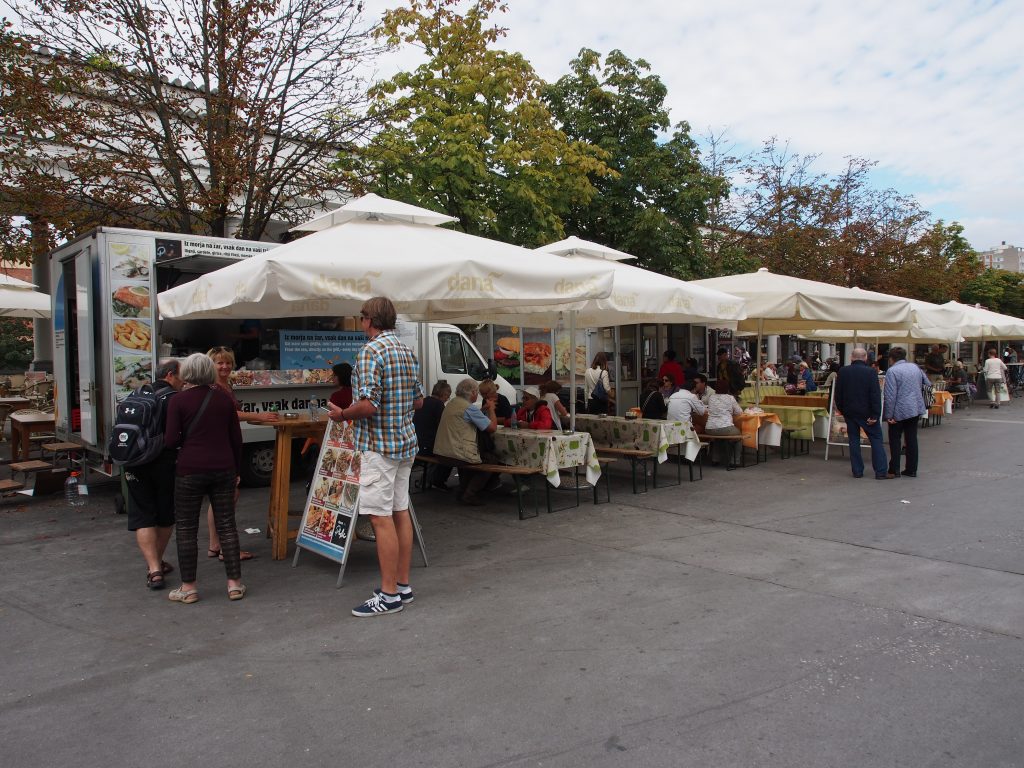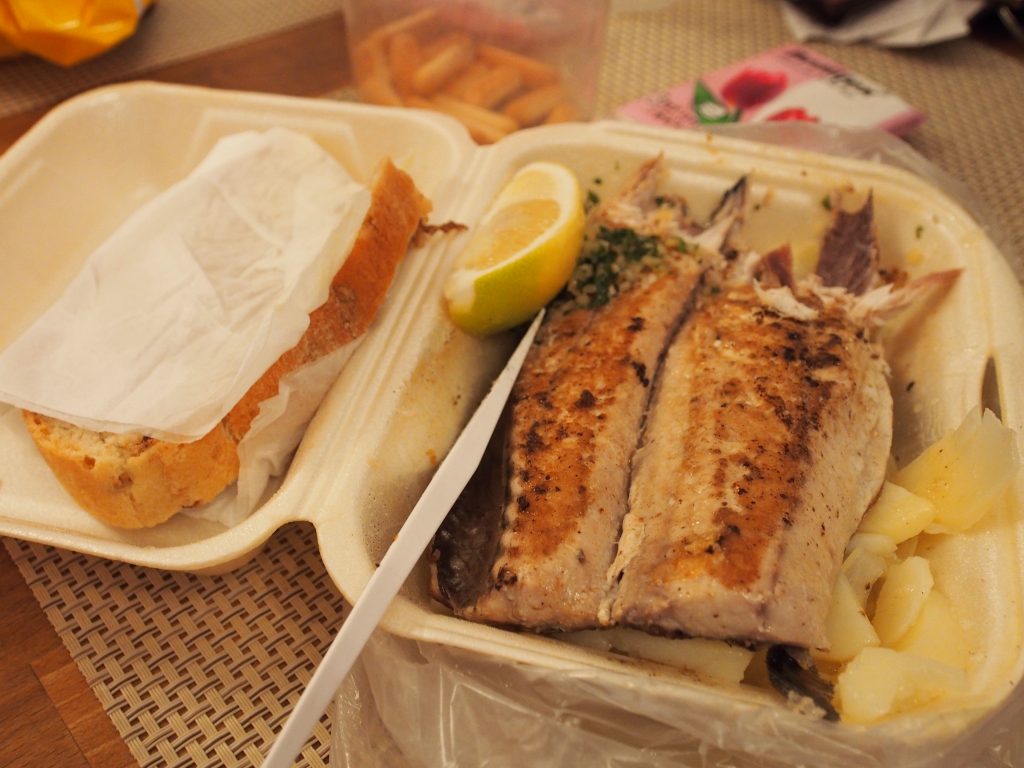 We returned to the apartment where baby K had lunch when I took a quick cycle to Ljubljana town after I saw Mr. Mime (Pokemon Go) on the map (and caught it). When I returned, I had my lunch while mommy tried to get baby K to nap. I got out of the apartment again afterwards to stock up on milk and water from the supermarket. With mifi enabled GPS on phone, I cycled out to the old town but couldn't find any in the old town. Then I cycled to the dragon bridge and found out that the supermarket had closed down. Tried another one which was outside the old town called Mercator and finally got the water and milk that I needed. The rest for the afternoon was spent lazing in bed while mommy prepared baby K's dinner.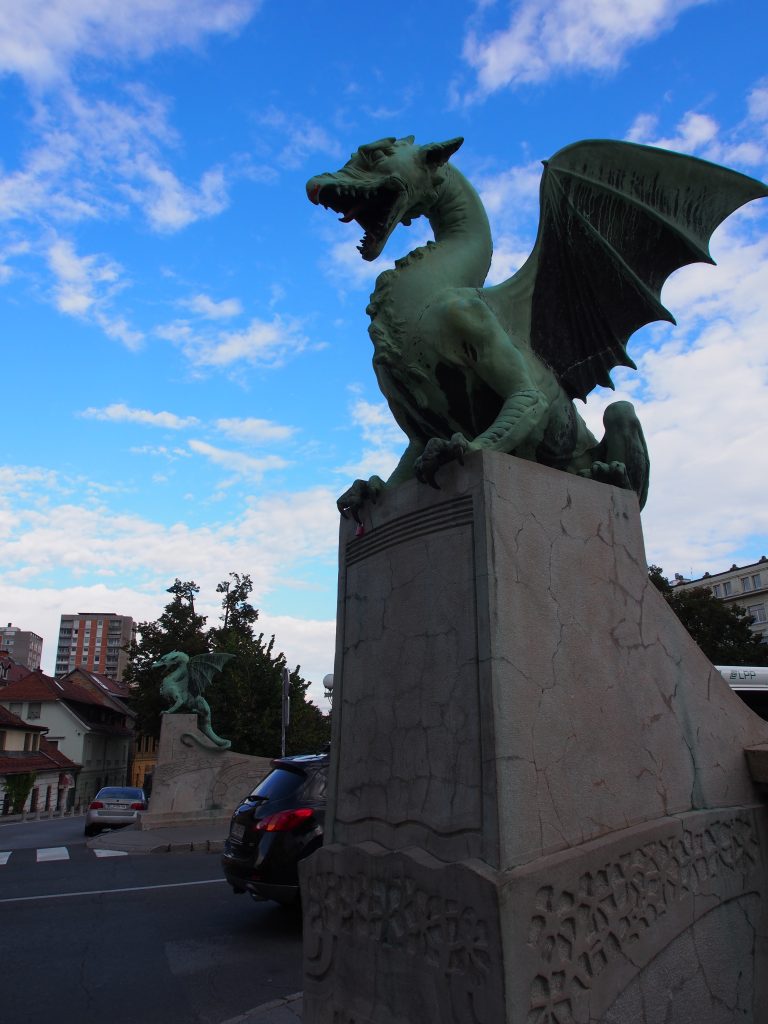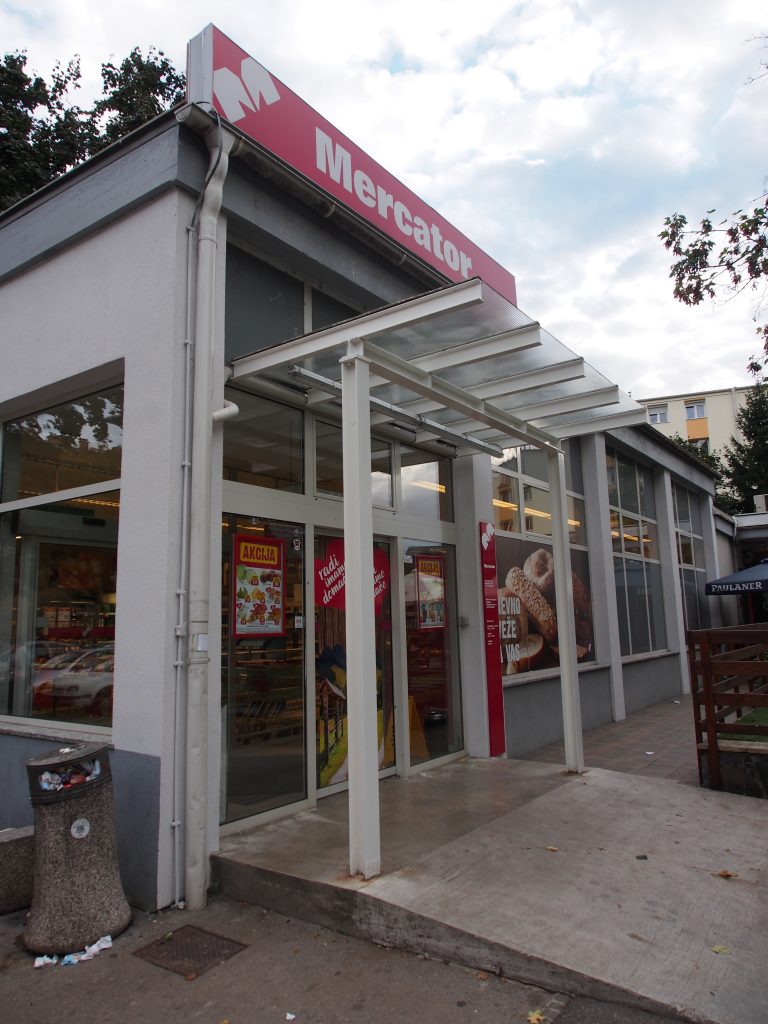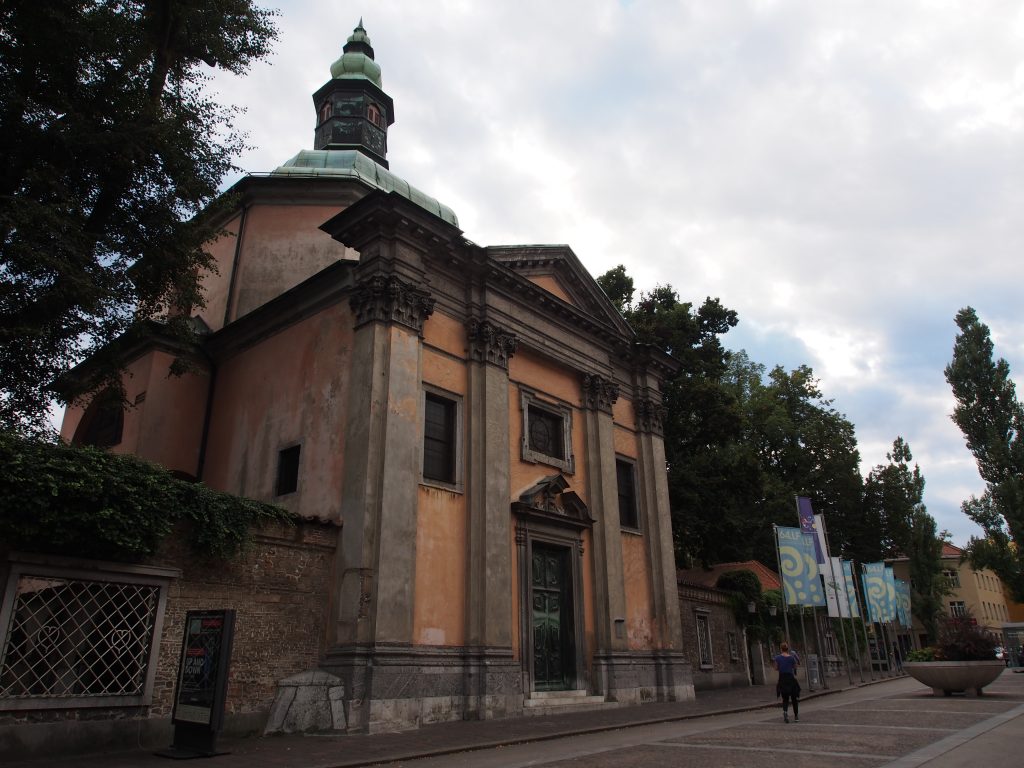 By the time baby K woke up from his nap, it was almost 7. We then rode out to the old town in search of a place for dinner. Thought we would do a little shopping after dinner and so we parked near a mall Nama. Walking down the street towards the river, we found out that there was Spar supermarket nearby (which I didn't see earlier in the afternoon). Mommy wanted to see the dragon bridge so I led them there for some photos before returning to search for a dinner place in the old town.
Weather wasn't on our side as it started to drizzle. We quickly got into a Zlata Ribica restaurant that served really good delicious food. We had mushroom soup, noodles with mushroom and pasta with scampi, for some 45 euros, expected of a pierside restaurant.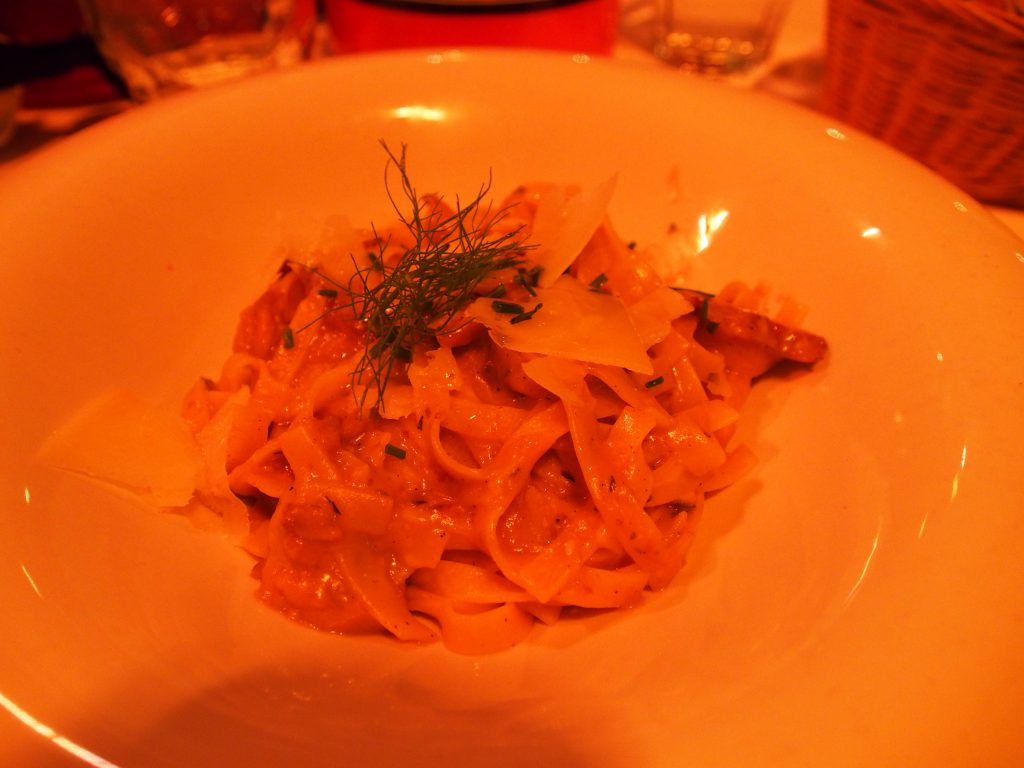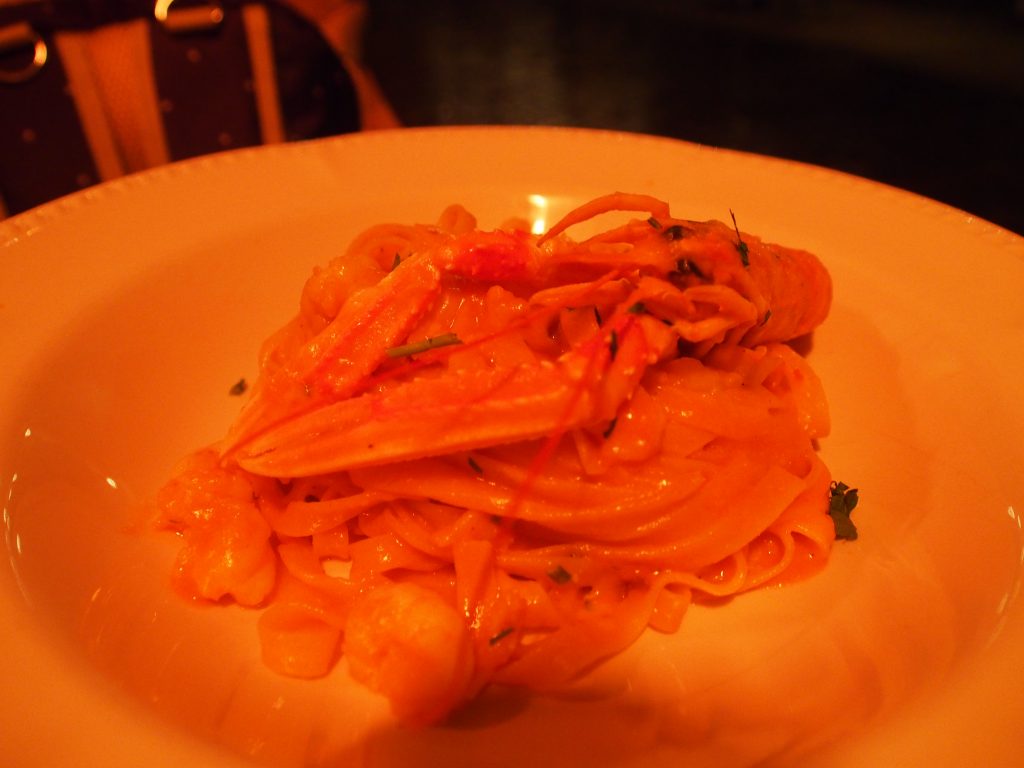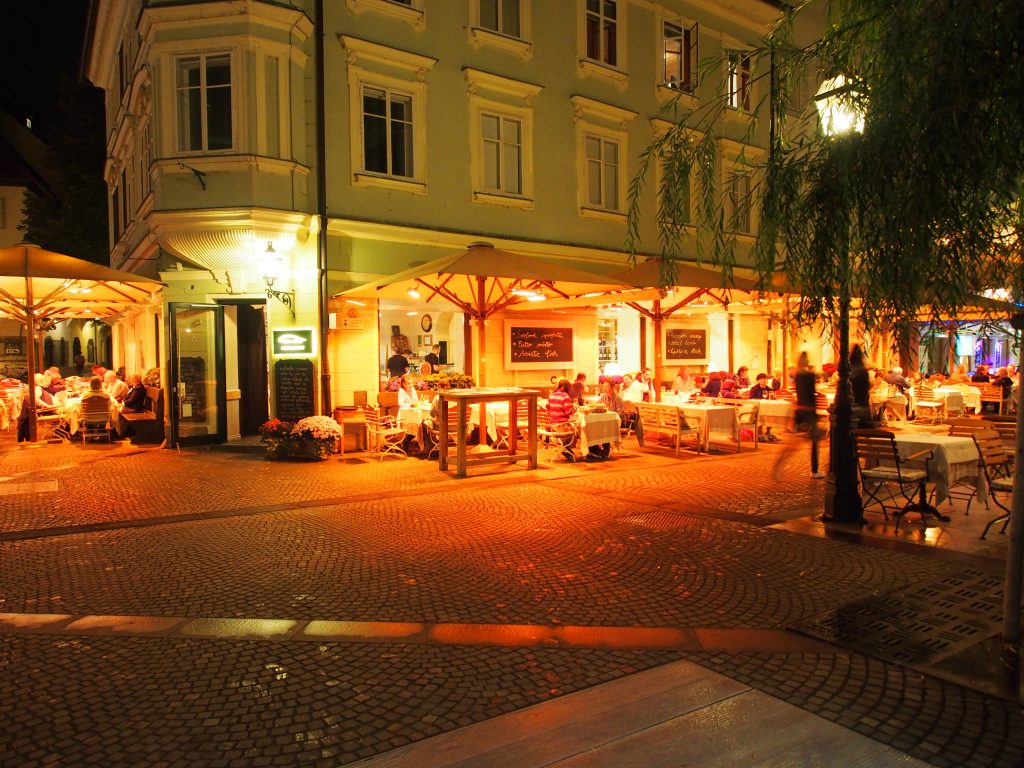 After dinner, en-route to our bikes, baby K was attracted to the lights on the ground in Preseren square and hopped on them one after another. The green glow of the castle could be seen from here, giving it a slightly creepy yet mysterious feel about the castle. We continued on and bought pastry for breakfast at Milnar bakery for 2.2 euros, as they were about to close for the day. Nothing much were operating at that time except for the pubs and so ended our tour of this beautiful town, cycling back on our wet bikes.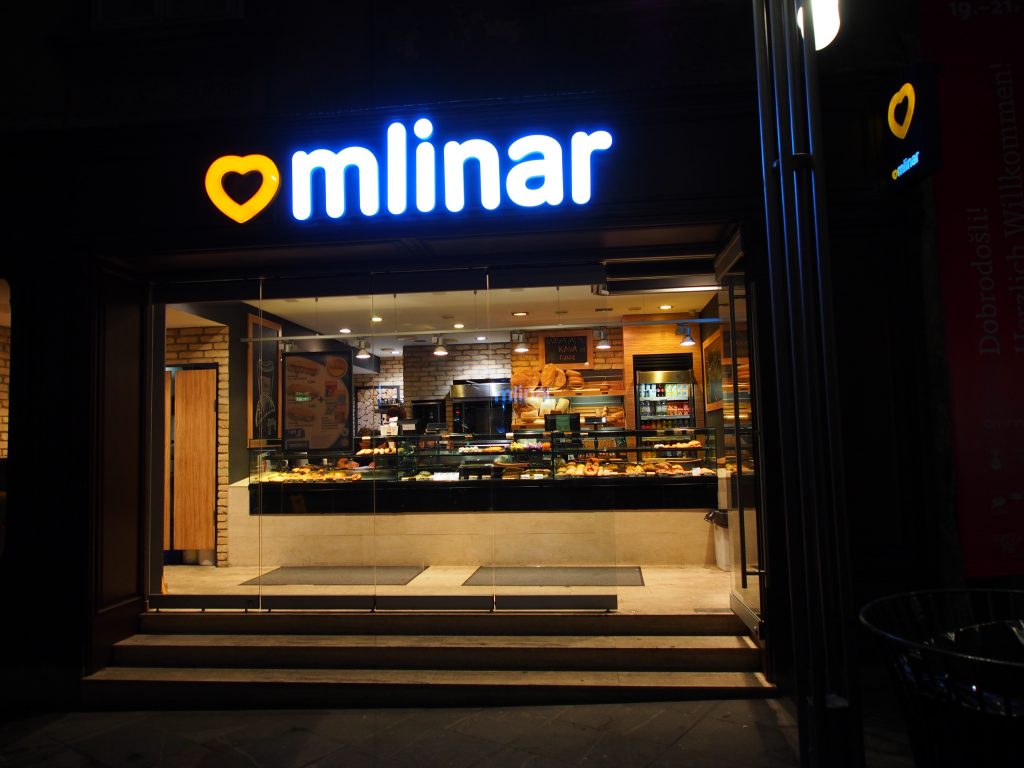 Back at room I bathed baby K and had another free beer. We spent some time on TV (cartoons) before bedtime.