I woke up as the alarm sounded at 7 but went back to sleep when the other 2 didn't wake. Everyone was feeling the tiredness so we allowed ourselves more sleep.
Finally awaken about an hour later, prepared and went for breakfast. The breakfast variety was about the same as the previous one, nothing much. There wasn't much guests eating either, supposed it was due to the renovation.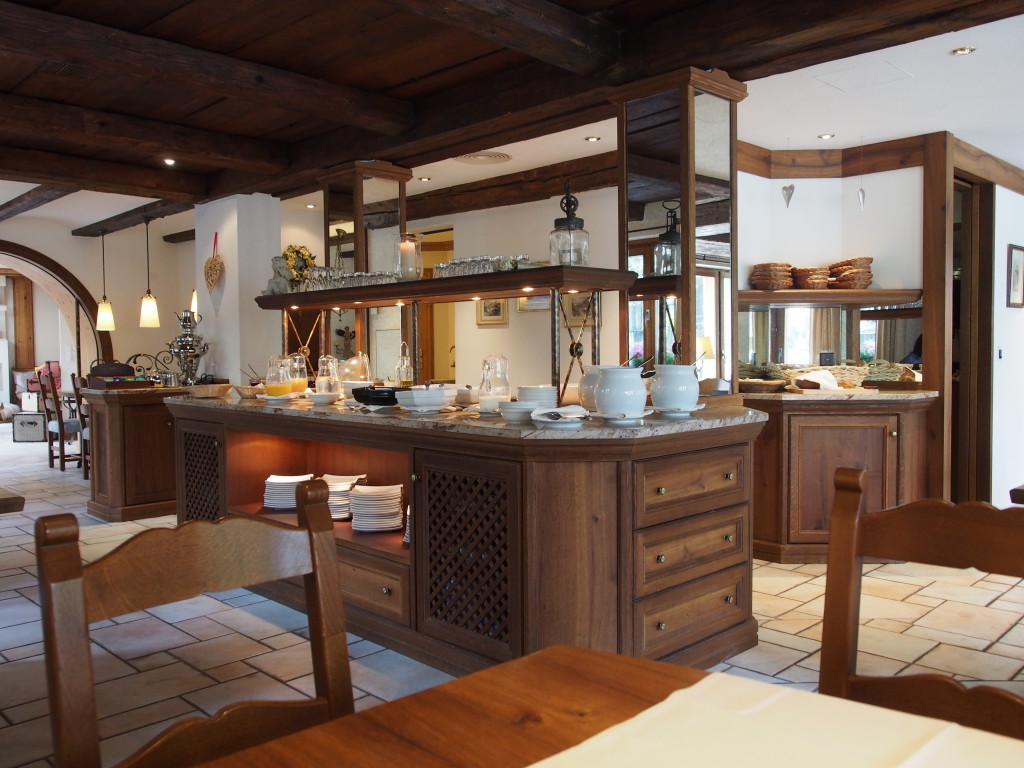 Before leaving the hotel, I feedback to the hotel staff (whom might be the owner) about not getting the room with the Matterhorn view although we paid for it and she returned to say that because there were 3 of us, and that the Swiss law dictated a larger room for that many people, and triple rooms had no Matterhorn view. Unfortunately, during booking we didn't fill in the extra baby and I couldn't argue further, lesson well learnt.
Going back was the same way as we came, via the shuttle train. By the time we reached Tasch, it was already 11am. Paid 15.50 CHF for 1 day parking and drove to Gruyere.
I took slightly more than 2 hours to get there. It was a difficult journey as baby K was extremely cranky and crying a lot. Wife was also tired and frustrated. By the time we arrived at the carpark, it was pure relief.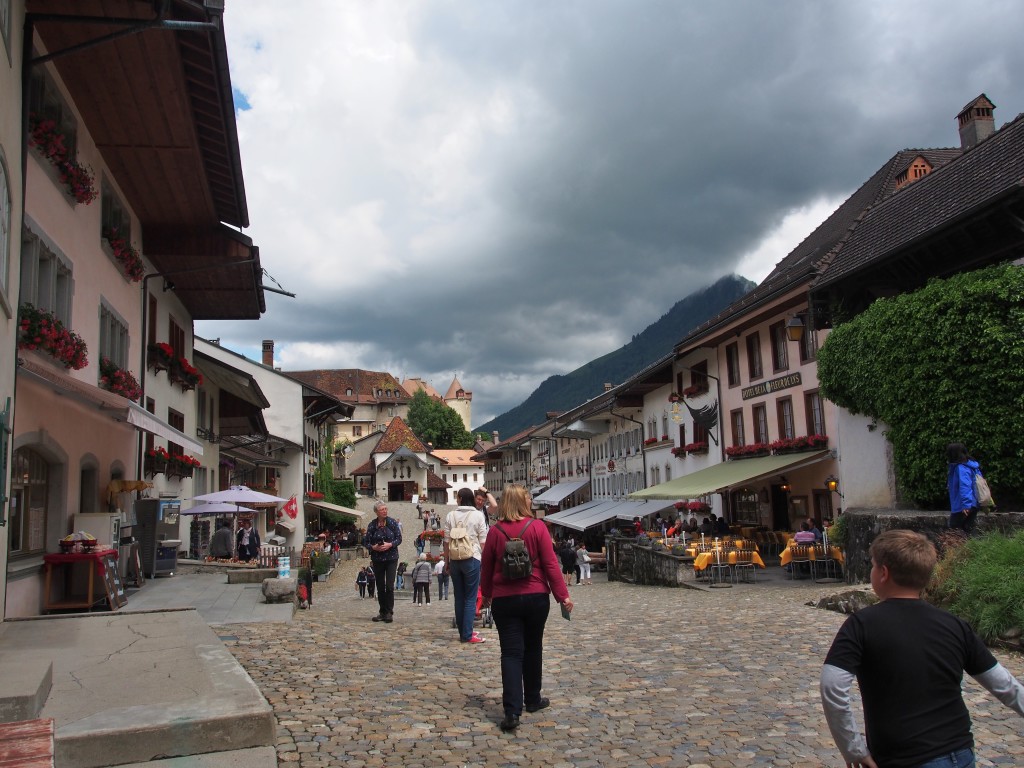 The little village was supposedly medieval and it still had that look. We went over to Le Chalet du Gruyères to have lunch. I ordered the cheese fondue as Gruyères was famous for its cheese. It was indeed really delicious, much better than the one we had in Geneva.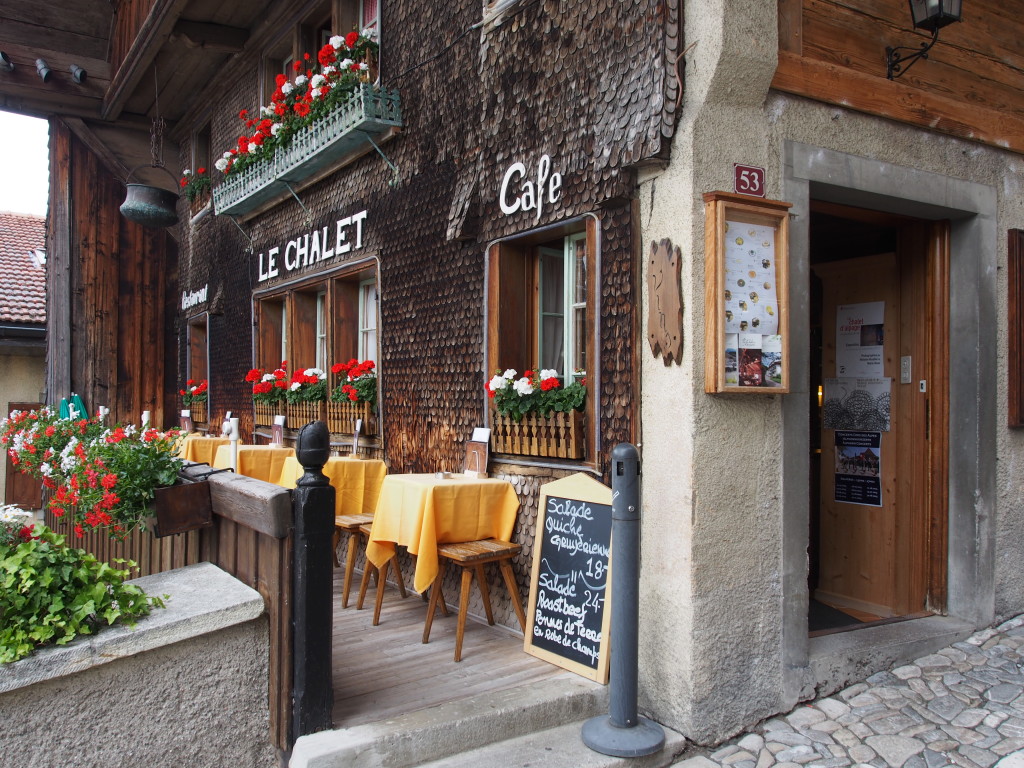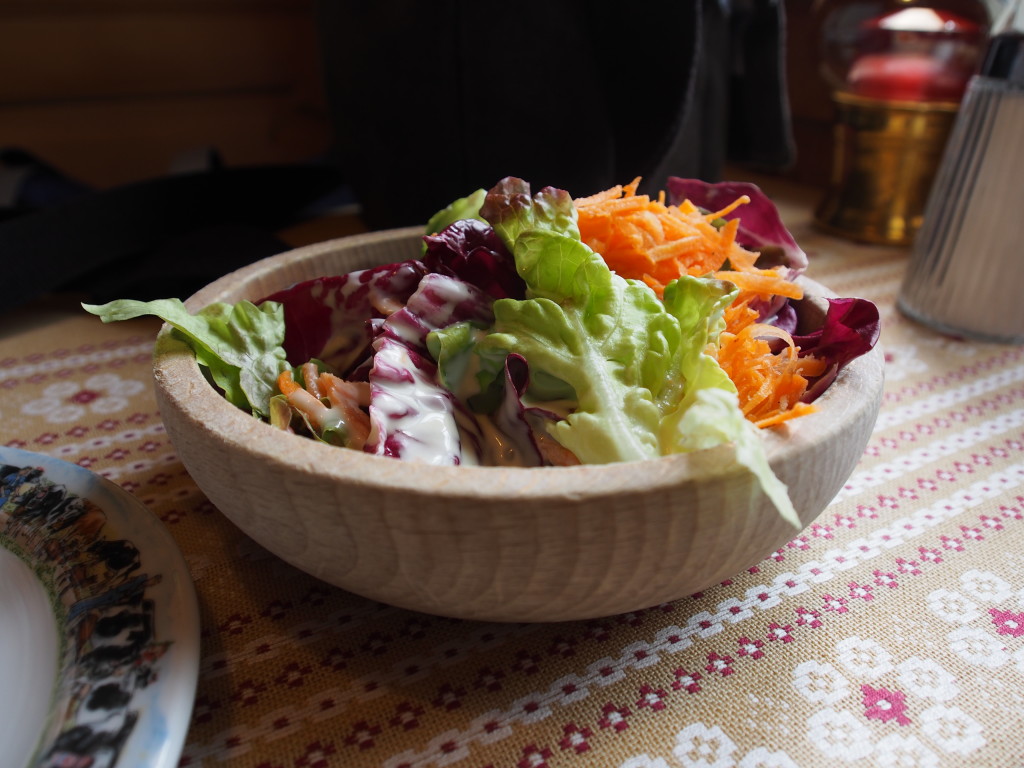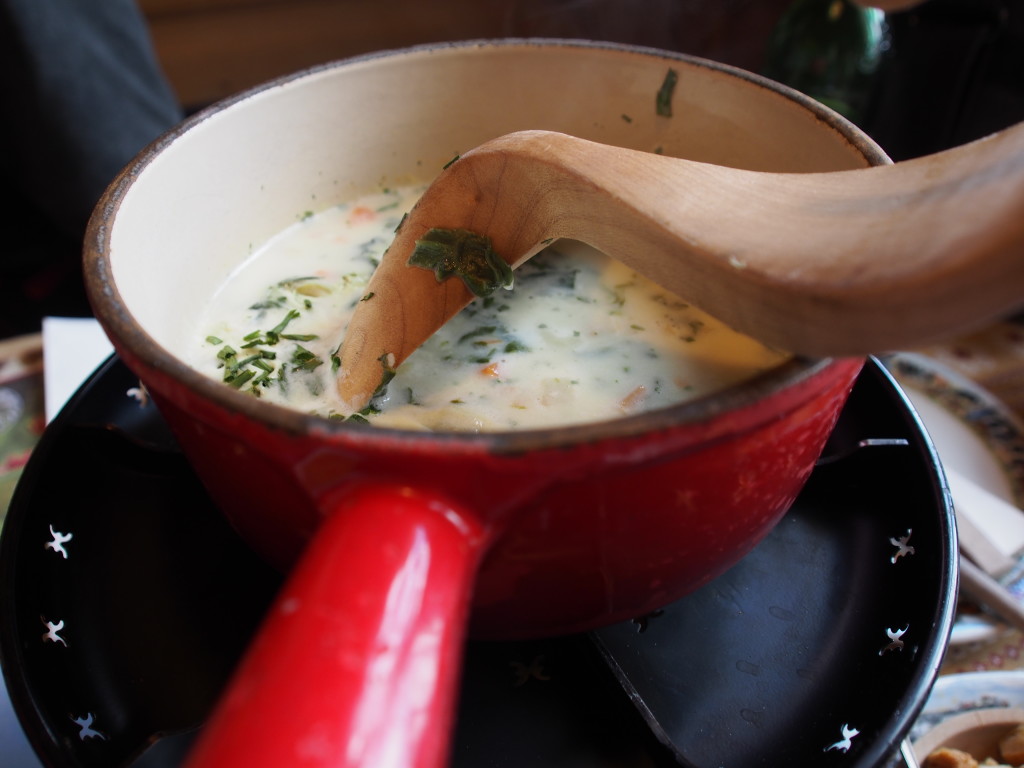 After lunch, we went to the Chateau de Gruyere and paid 10CHF each to enter. This was a much smaller one than the one at Montreux so we finished exploring much faster. It had better looking rooms though. There was audio guide available and it would probably be more interesting with the history information told thru the audio guide but we didn't had time.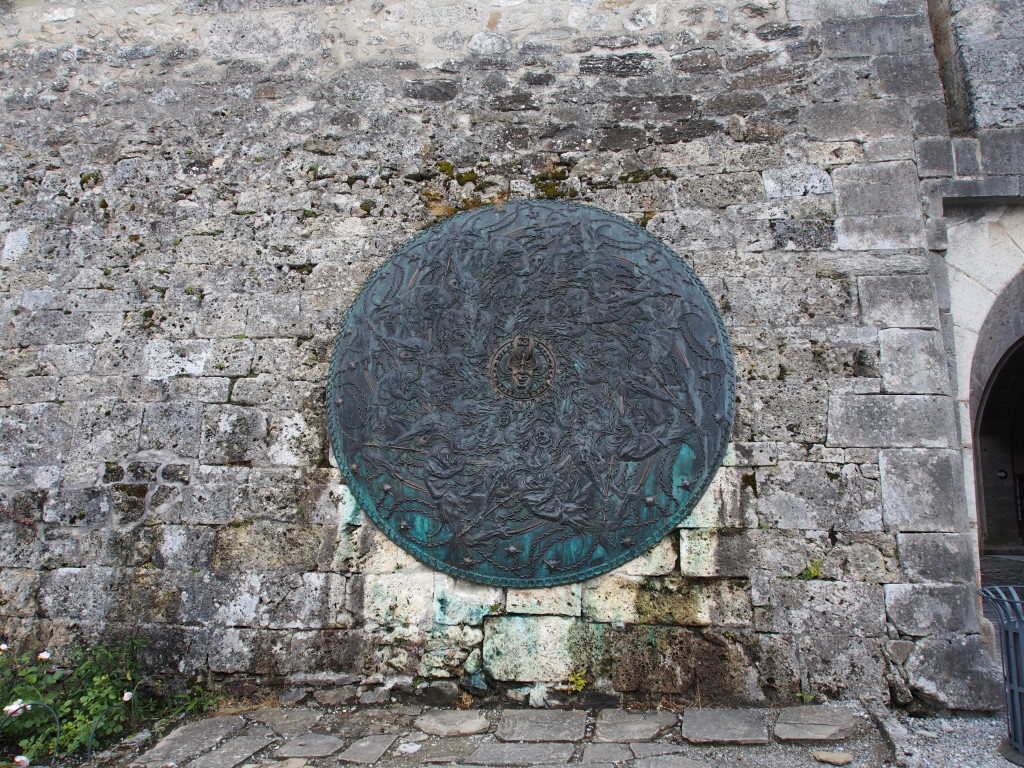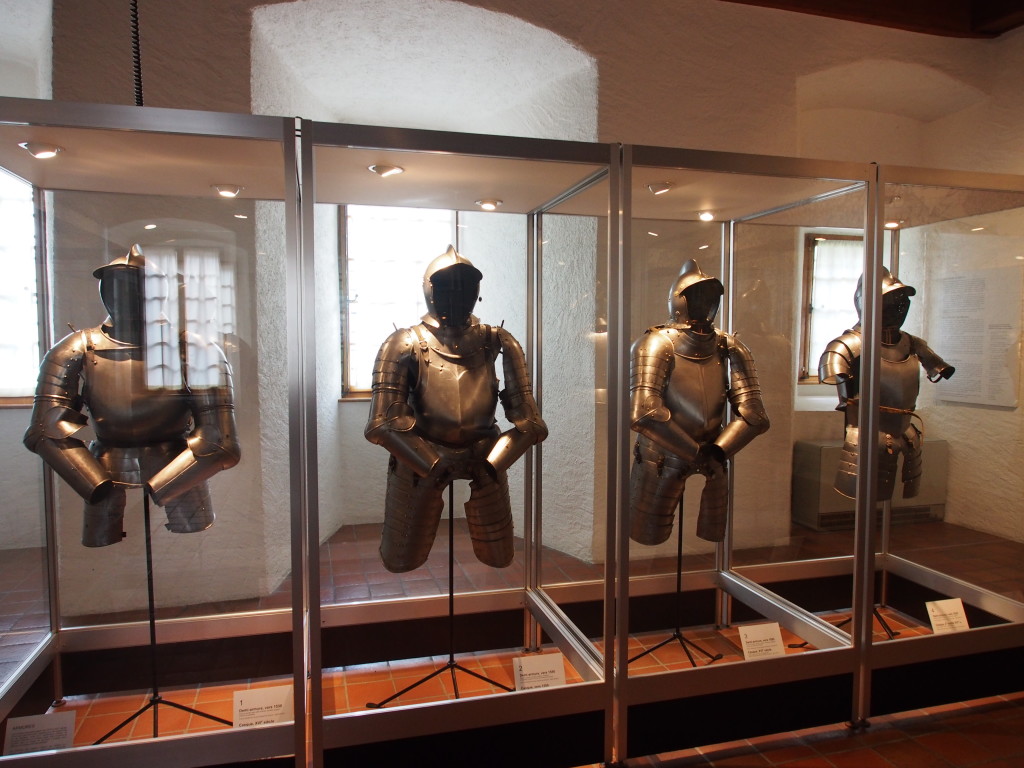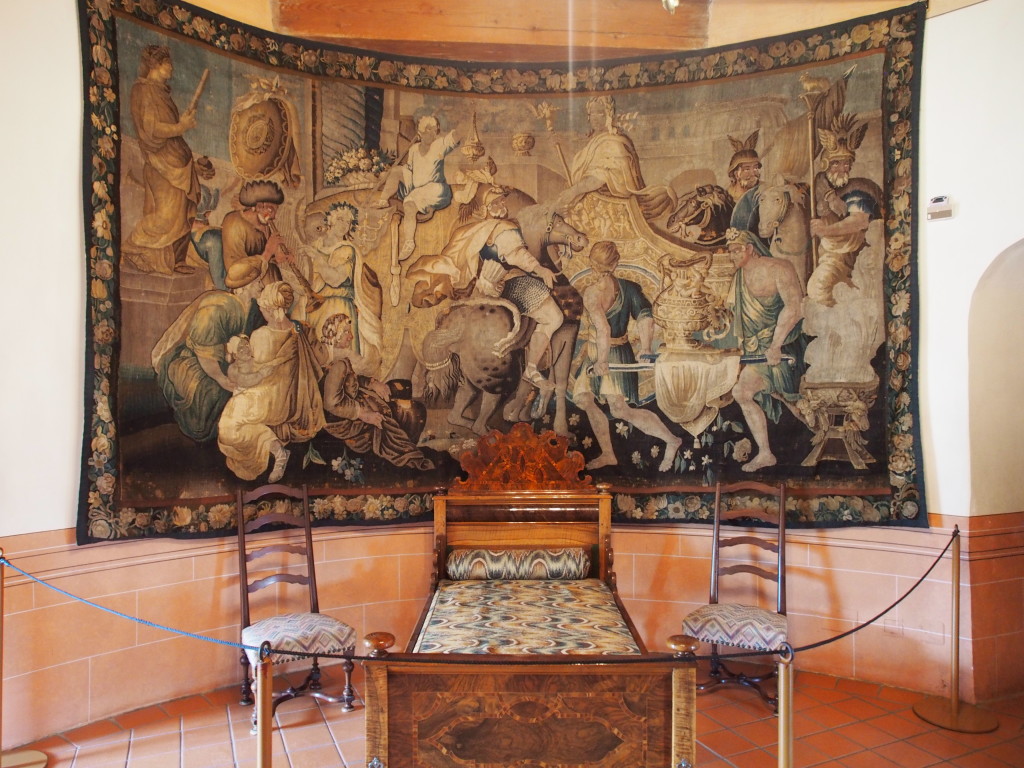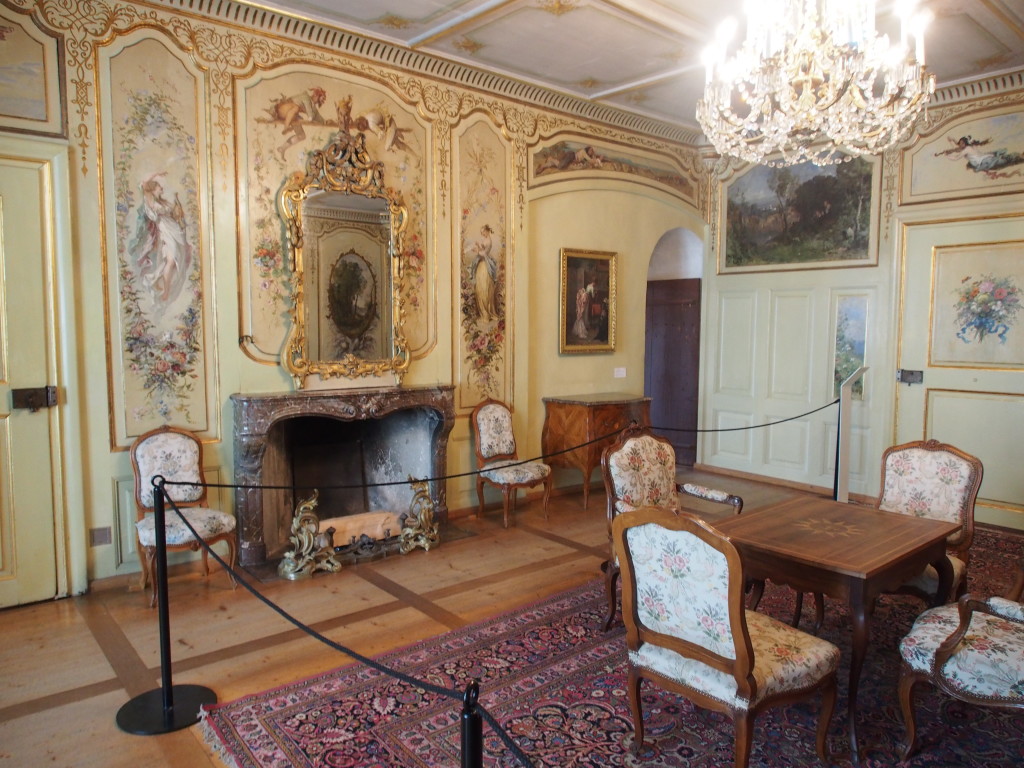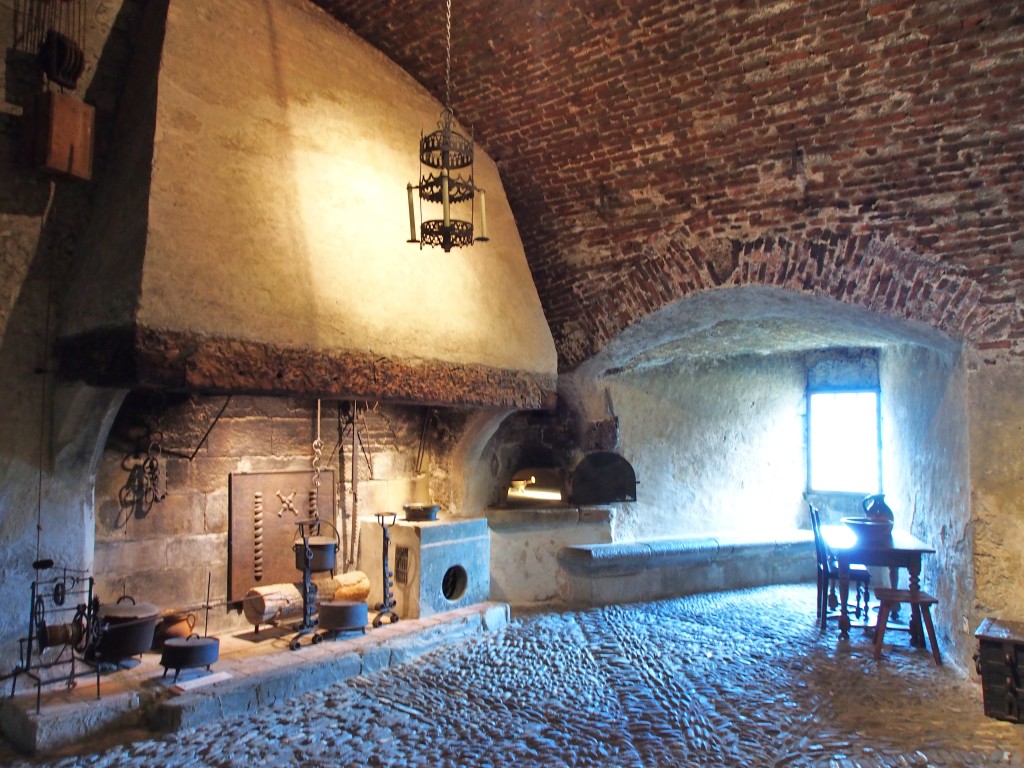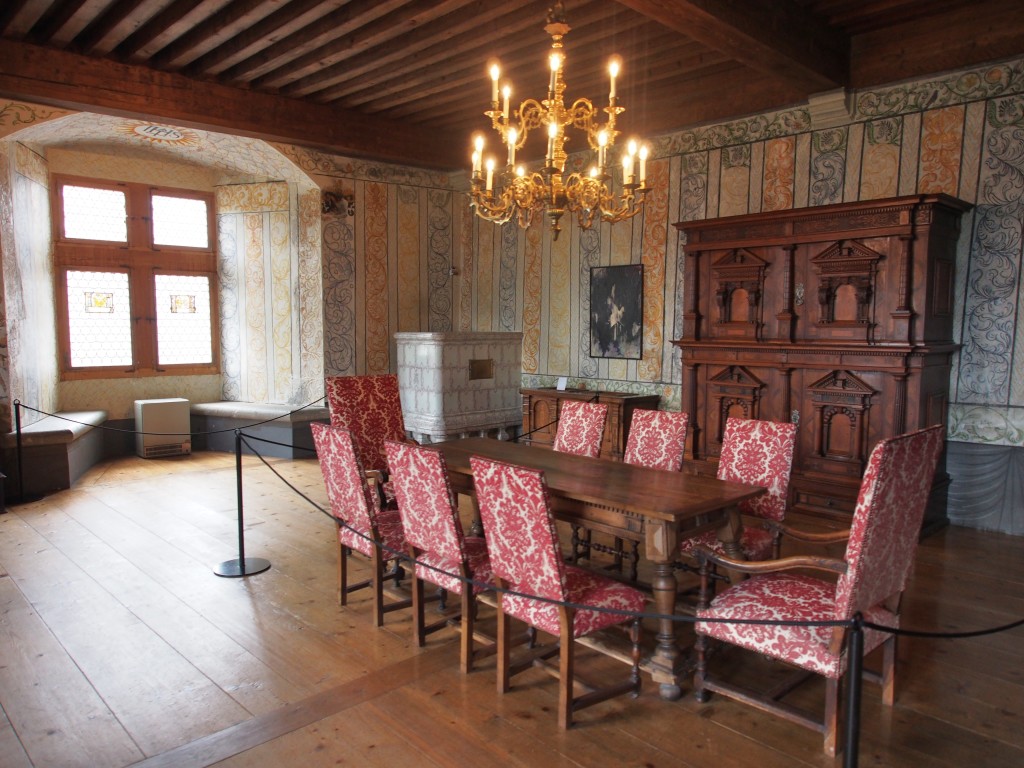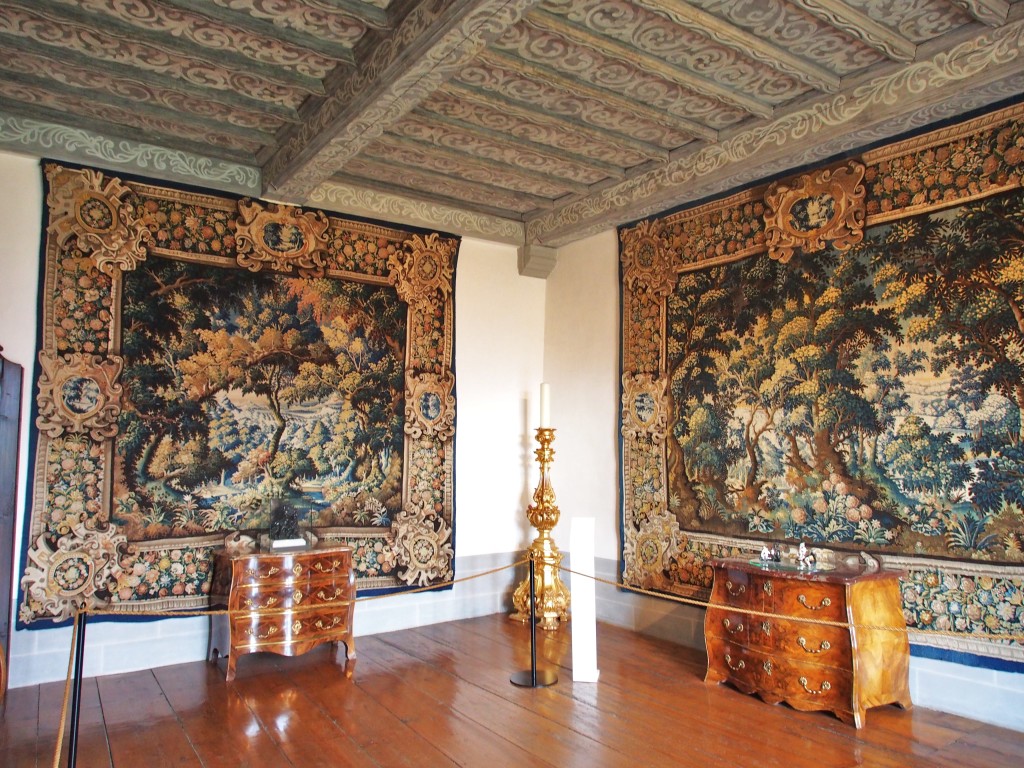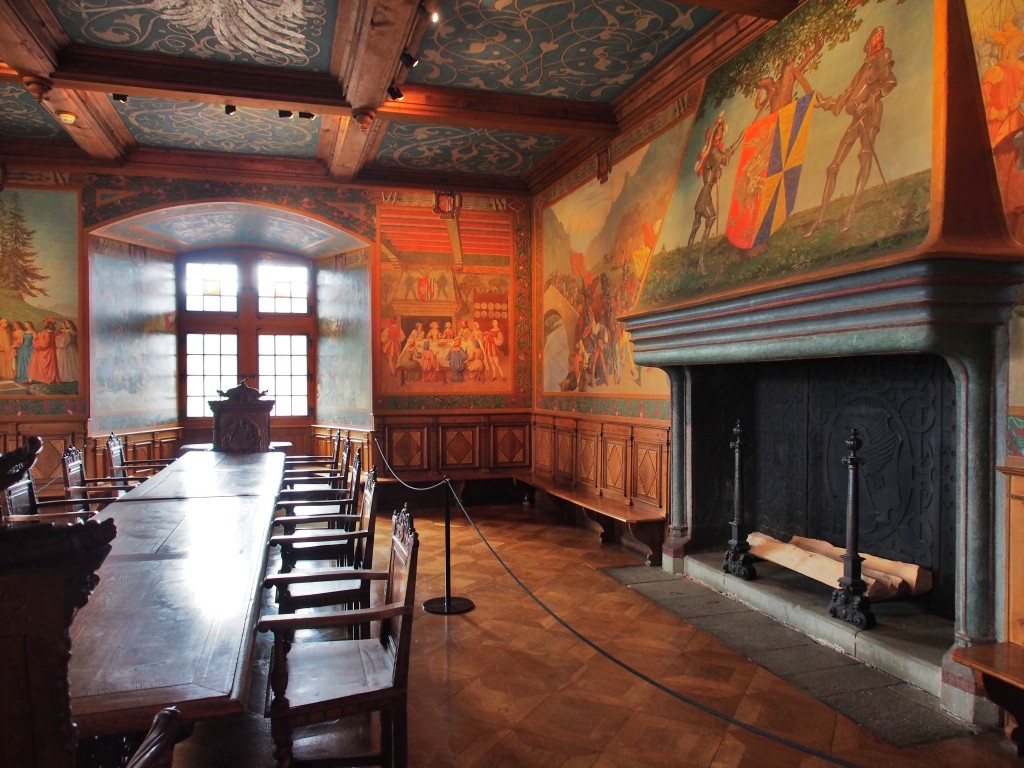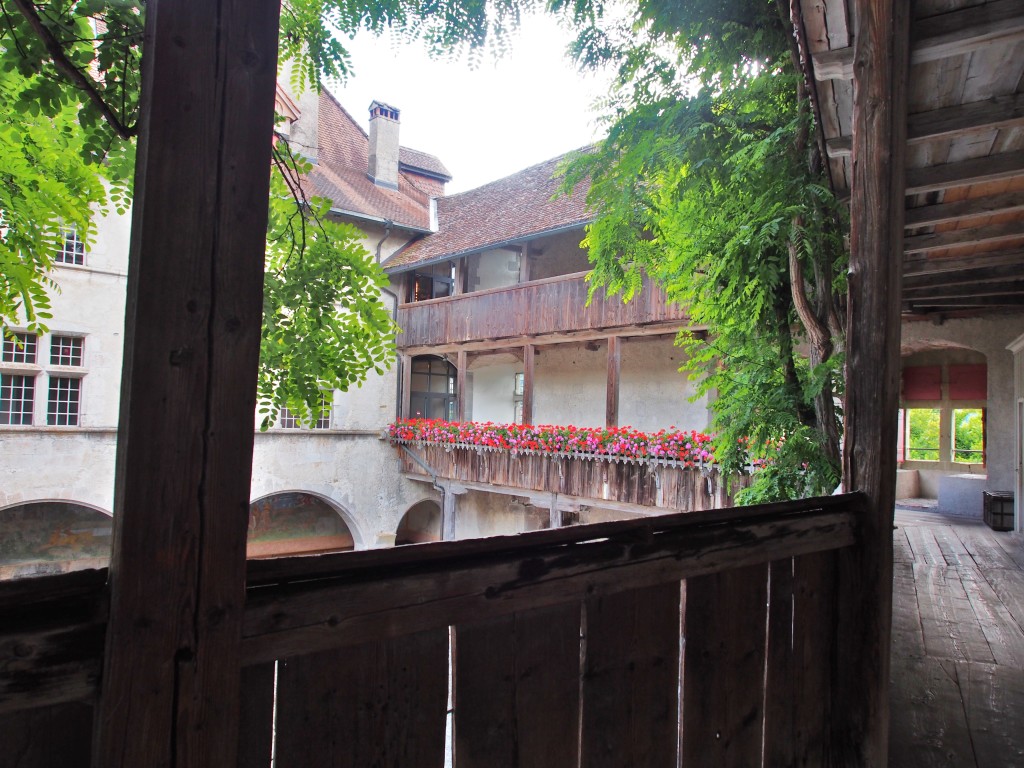 It was another hour to Bern and it was a pretty easy drive. Entering the city was faster than the previous cities I had been to and arriving at Marthahaus, which was In a much smaller street, there weren't any traffic to be aware of. Furthermore, having reserved a parking slot (10CHF) just across the street, luggage was easy to handle.
This hotel offered very simple room so I supposed what you pay was what you get. Nothing much to complain nor anything to brag about too.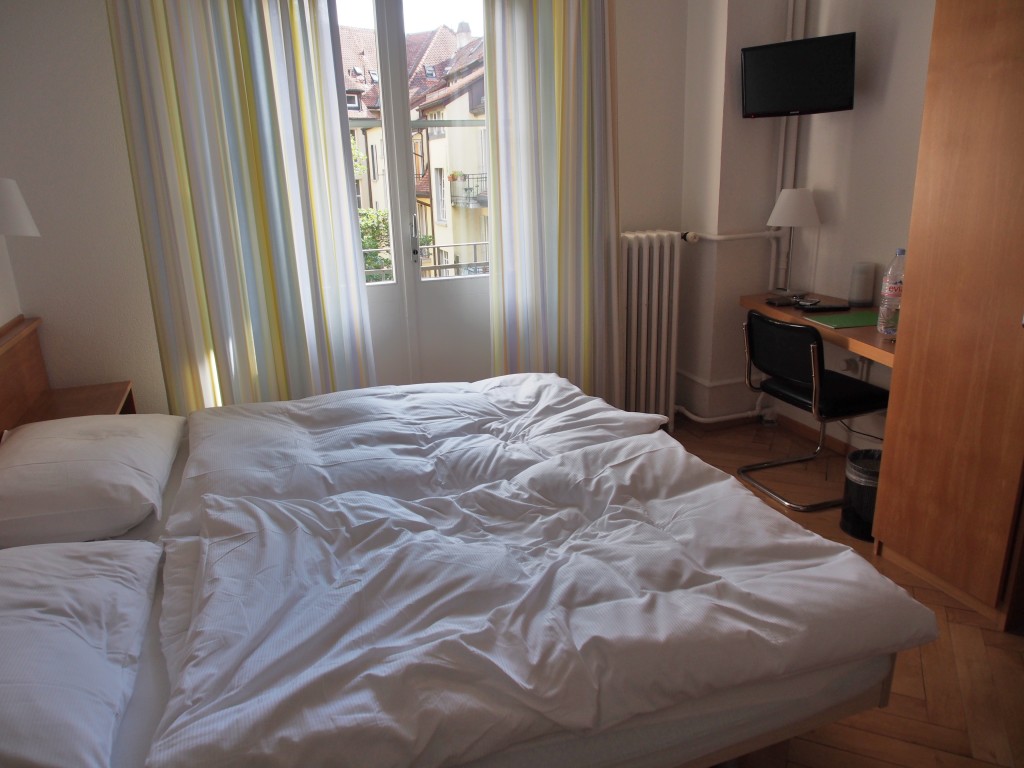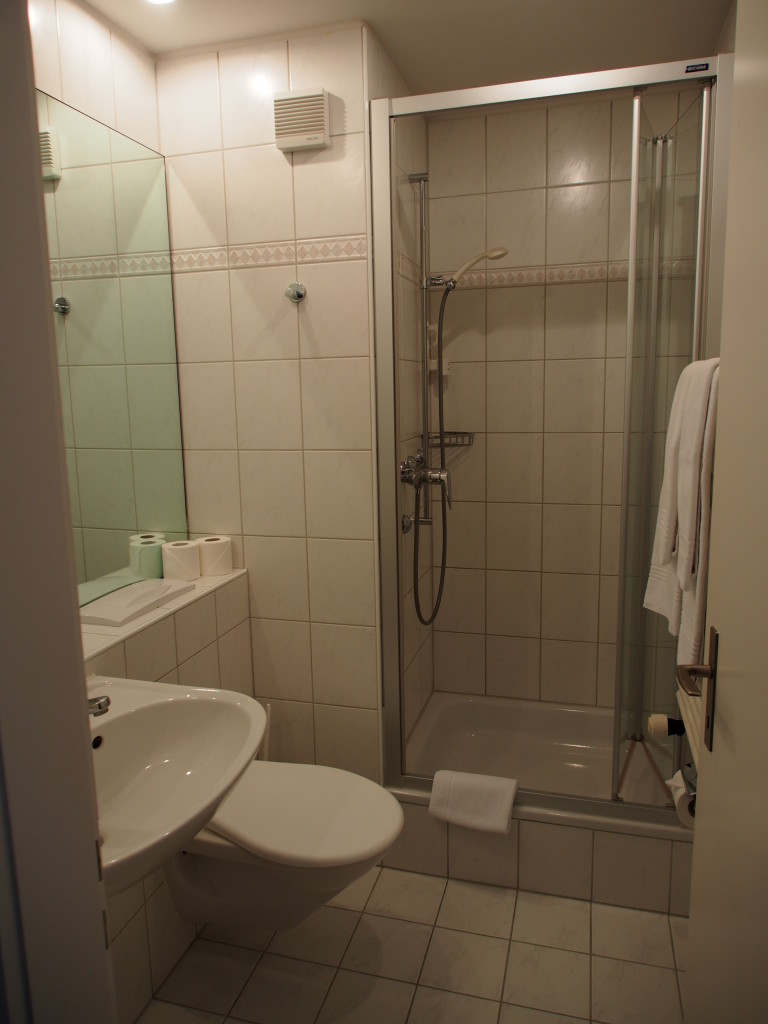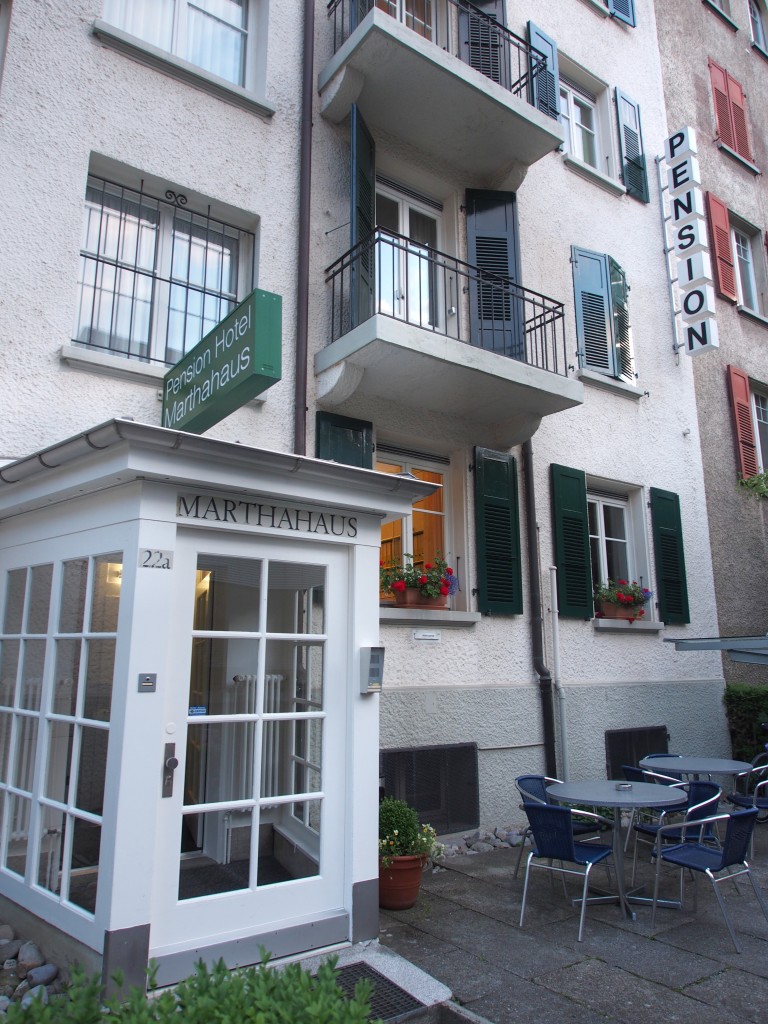 After resting for a while, we went to Viktoriaplatz to take the tram no. 9 to Zytglogge, where there was a huge clock and the old town to explore.
It was just 2 stops away and 5mins journey. Once off, we could see the clock a few meters away. Continued to move east and we could see the Munster Cathedral. Same same but different, the intricate cravings on top of the doorway was really attractive.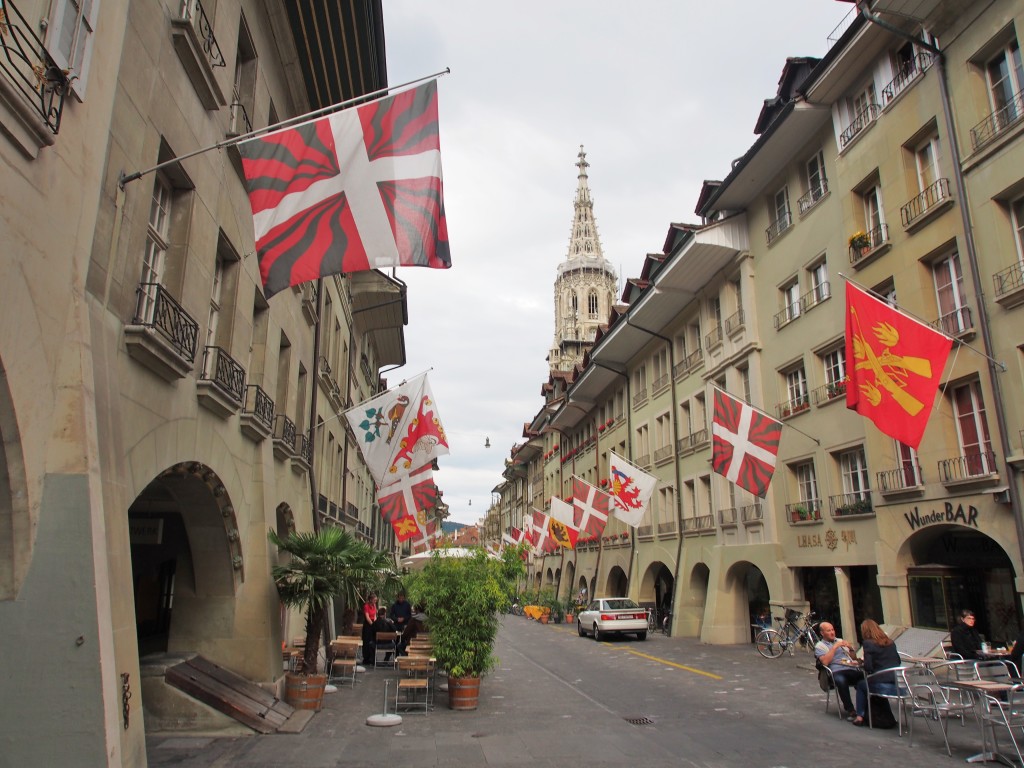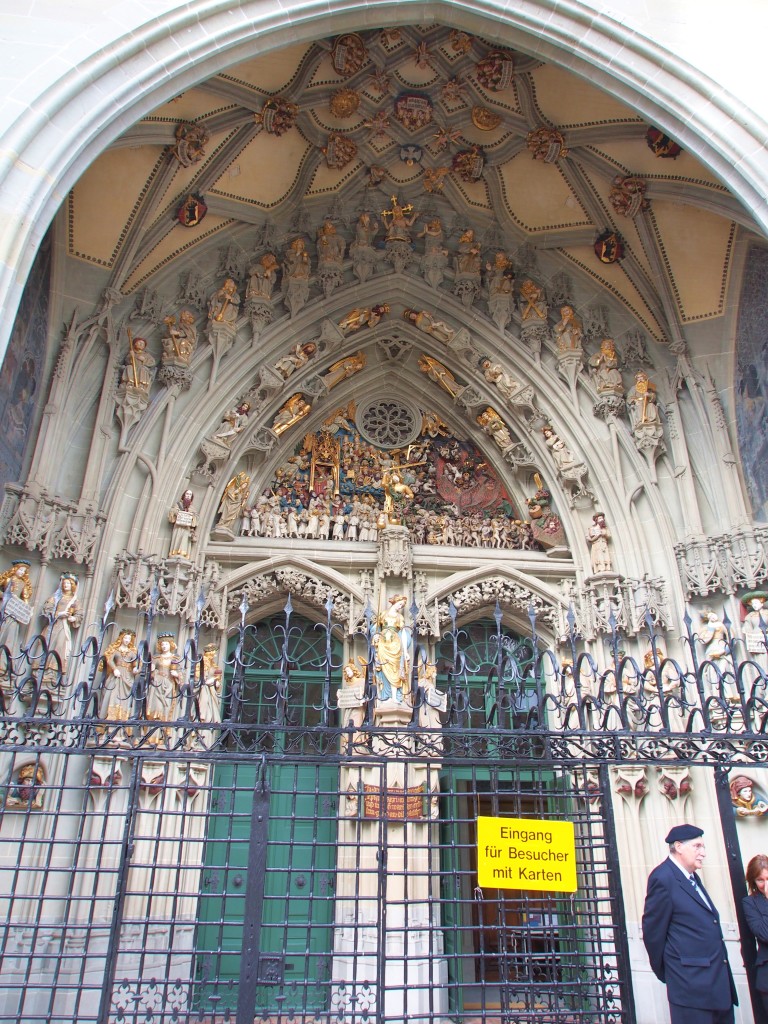 Walked in the opposite direction, we could see the Parliament building. Although a tour was available though at earlier timings. The area behind the main building had a panorama of the other side of the city.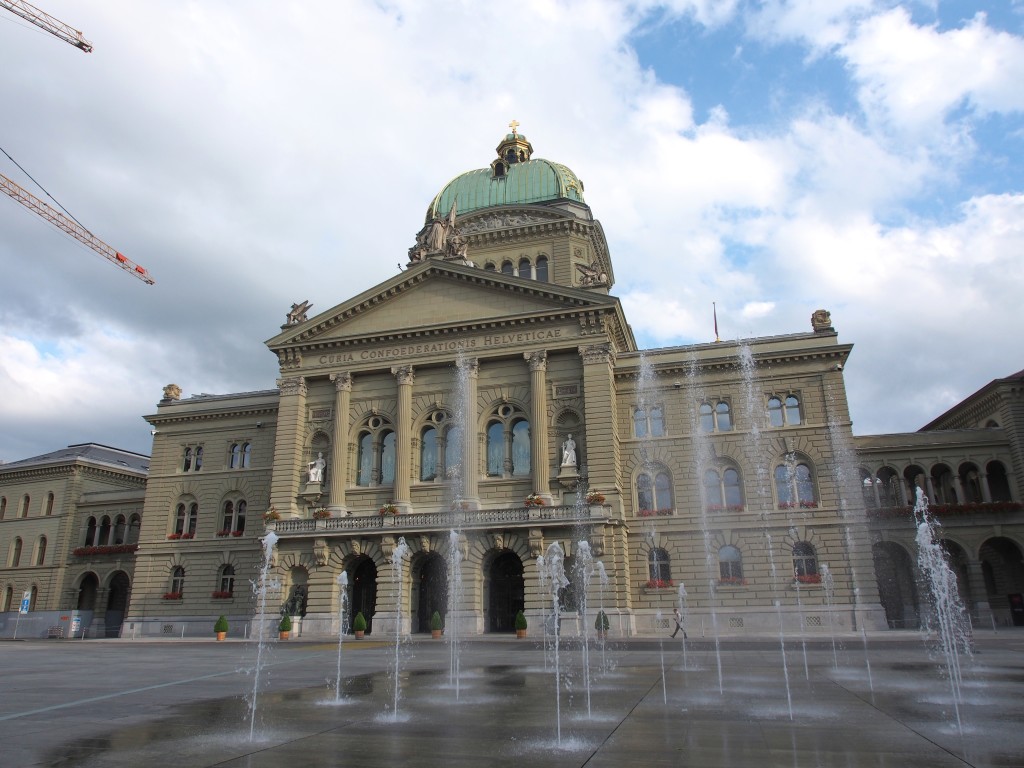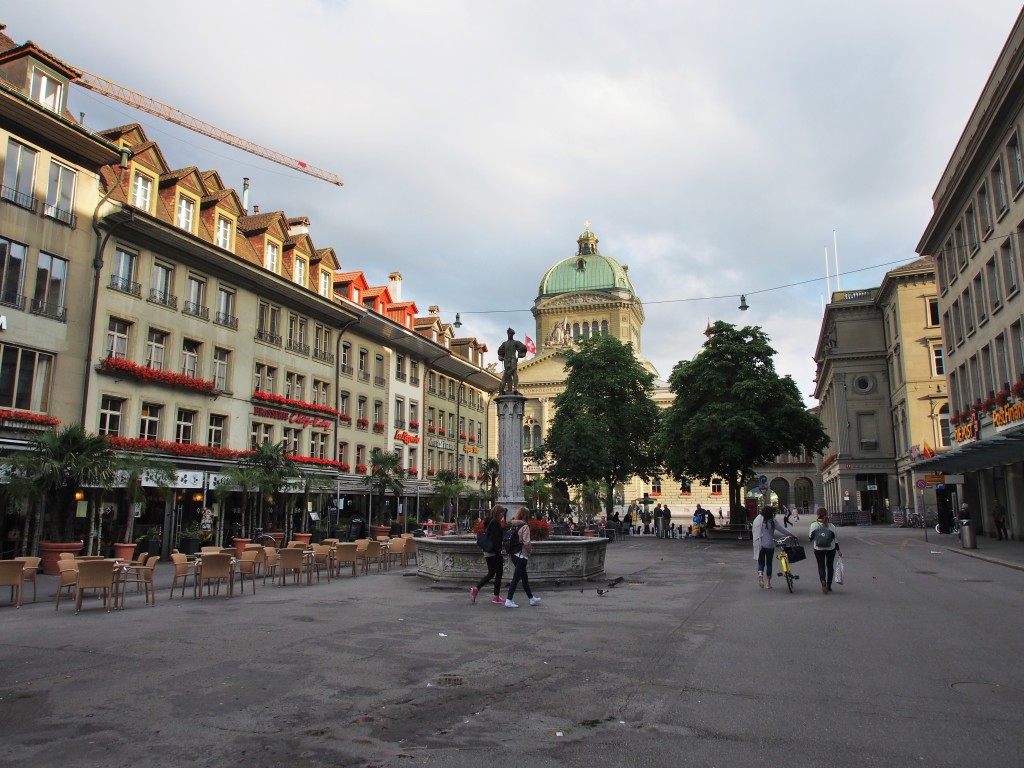 Early dinner was our next objective since all the shops had closed at 7pm. We had nothing else to do but to head to Luce, a pretty popular dinning option on Tripadvisor.
This Italian cuisine restaurant was crowded by the time we arrived. I ordered some chicken and wife got some better tasting pasta.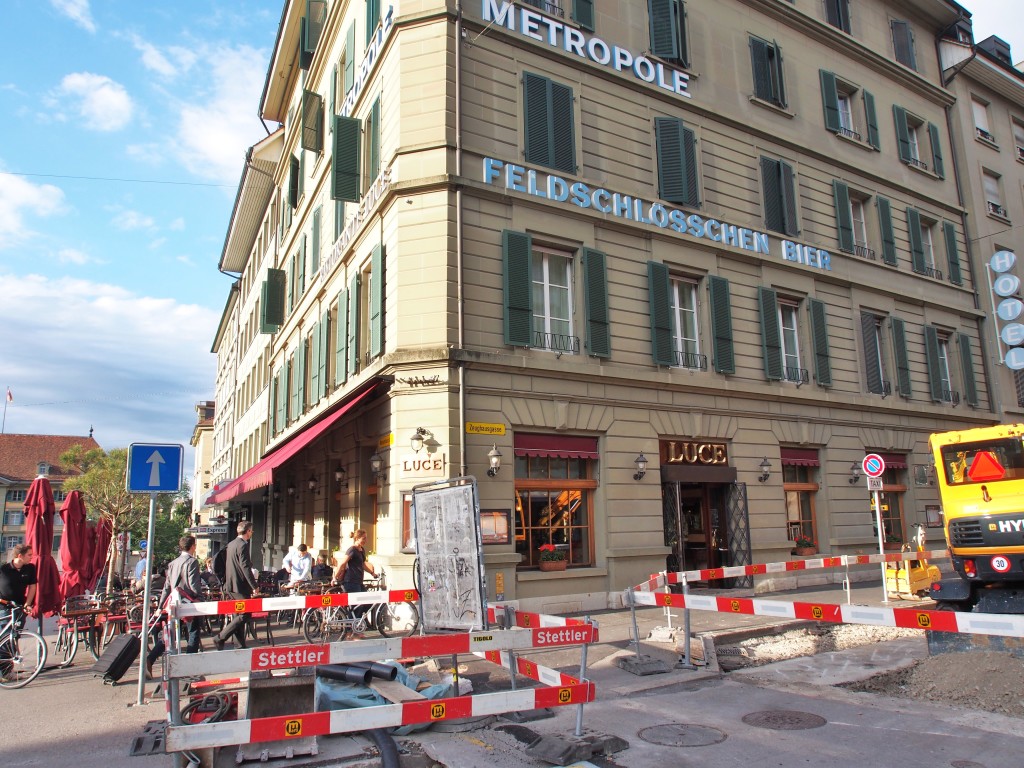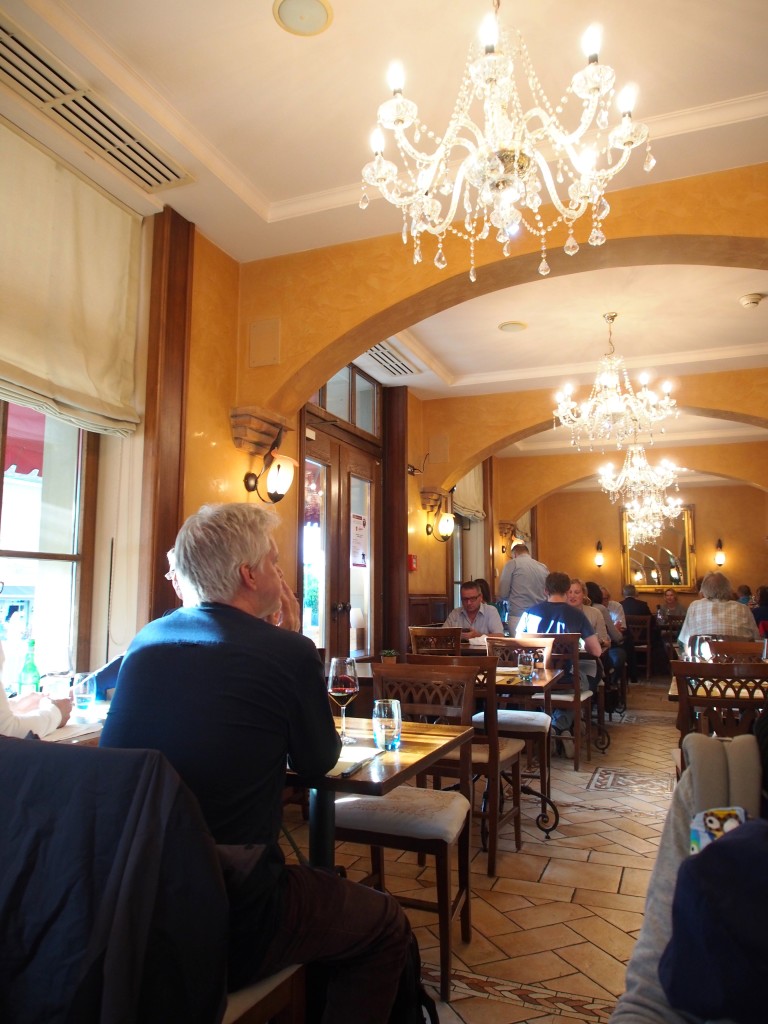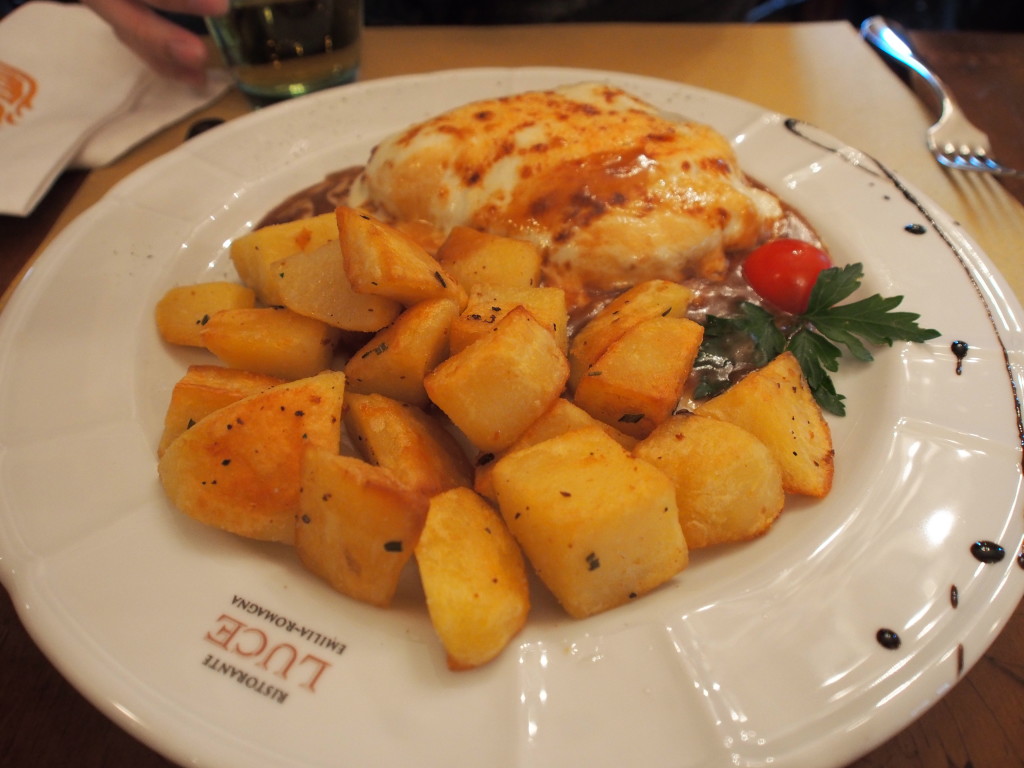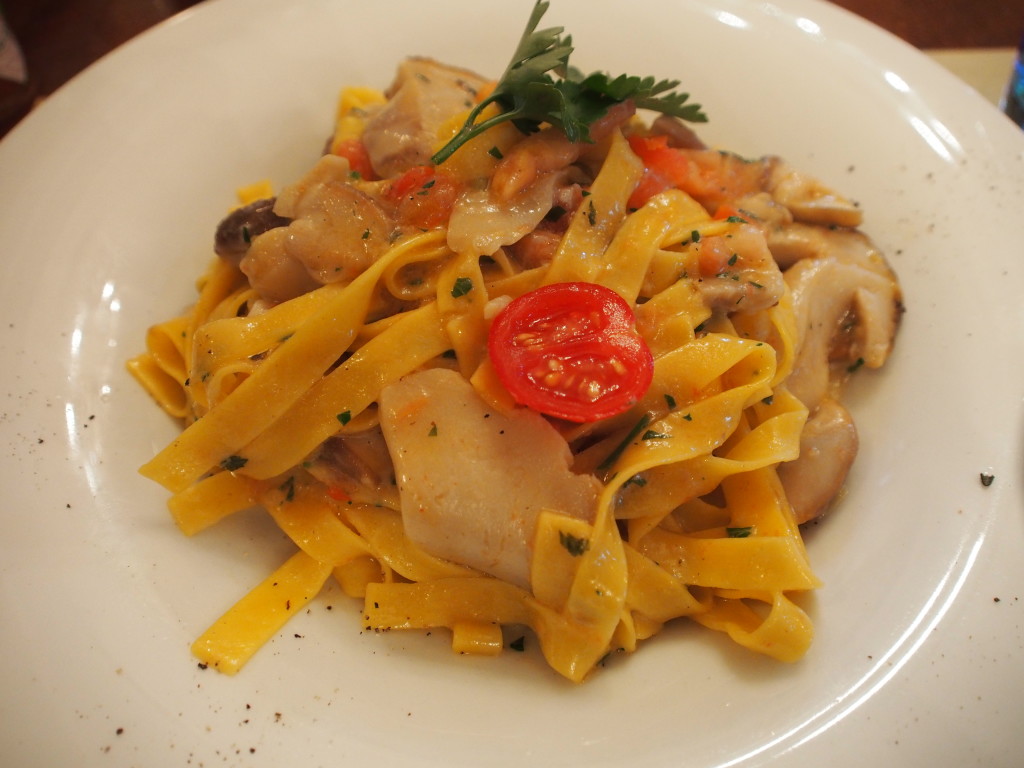 We didn't take too long to finish the meal as it was nearing the dreadful 8pm where baby K will get very cranky as he wanted to sleep.
Baby activities and bathing was a challenge as the shower was much smaller than the one in Montreux. Thereafter, baby slept and it was bottle cleaning time and unpacking of haversack from the Zermatt trip. Lights off after.