The day started with an earlier than alarm clock time when baby K cried for milk and I had to get up to make him some. After about another 15 mins of snoozing, my alarm clock rang and I got up to the balcony to a cloudy morning. There was not a single bit of sun ray and so I went back to sleep.
The next time I woke, it was already 9 am and we all quickly got ready to go to breakfast. It was a pretty late start at the buffet as it would closed at 10. Wife had a spa appointment at 11 and we had to move quickly to meet the timing.
Got back to the room with baby K at 1030am and while mommy cooked for baby K, we watched tv. She left at 11am on the dot as the spa was just 1 floor underneath our floor.
I also got baby K ready to go to the pool by 12 noon and as the clouds continue to shroud the sun, it turned out to be a cooling day at the pool. We went to have a look at the beach, which was having a high tide now and the beach that we saw yesterday was totally submerged in meter deep water! Had some photos before we went to the pool.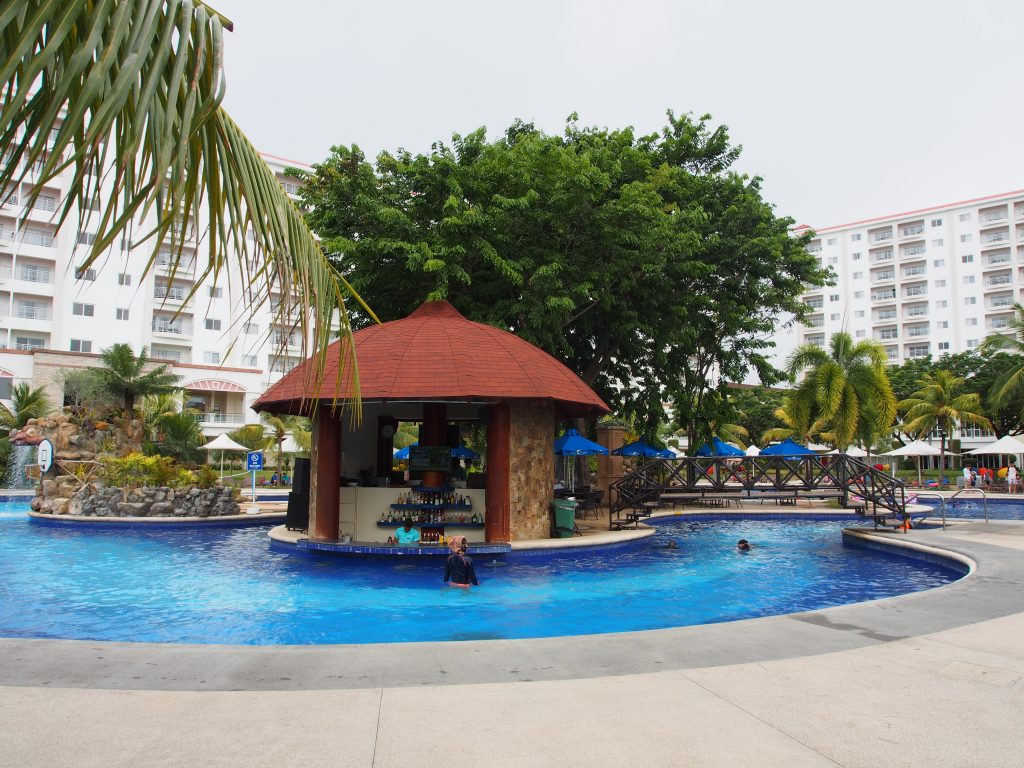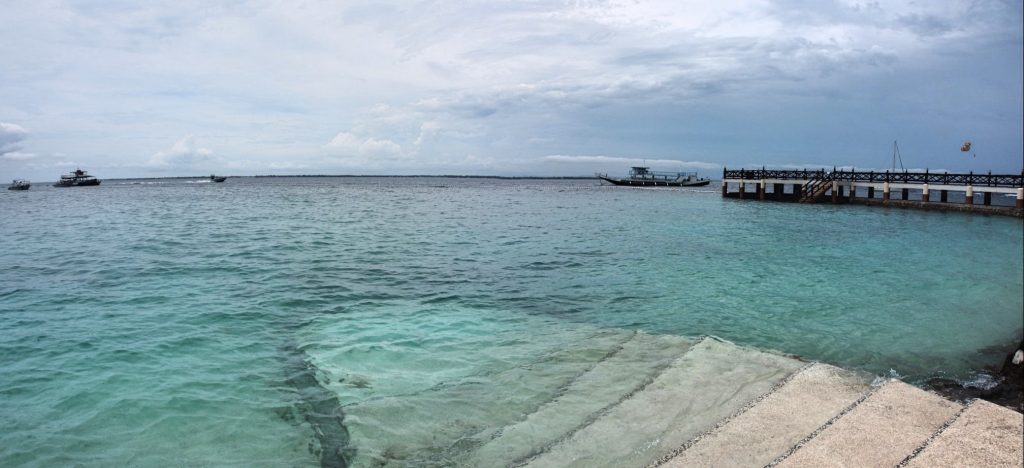 We got ourselves onto a big donut float and with baby K on my tummy, we went around the pool going under bridges that had water spray, wetting those going underneath them. After one round, I brought baby K back to the toddlers pool and the pirate ship area and he had some fun climbing up and down the ship. Unfortunately we couldn't go down the slide together.
The crowd was substantially lower since it was a weekday, but that also meant that one of the structure had to be shutdown for maintenance.
By the time we were done playing, we went to the concierge to ask about the free shuttle to the 3 shopping malls. We were informed that the shuttle bus was fully reserved and to get out to the malls was going to be difficult as the bridge linking Mactan Island and Cebu city was under construction and a single lane traffic was expected.
We got back to the room to clean up and baby K had his lunch before we proceeded to the Olive restaurant to have ours. While waiting for our orders to arrive, I brought baby K to the marine center and on the way back, he dozed off.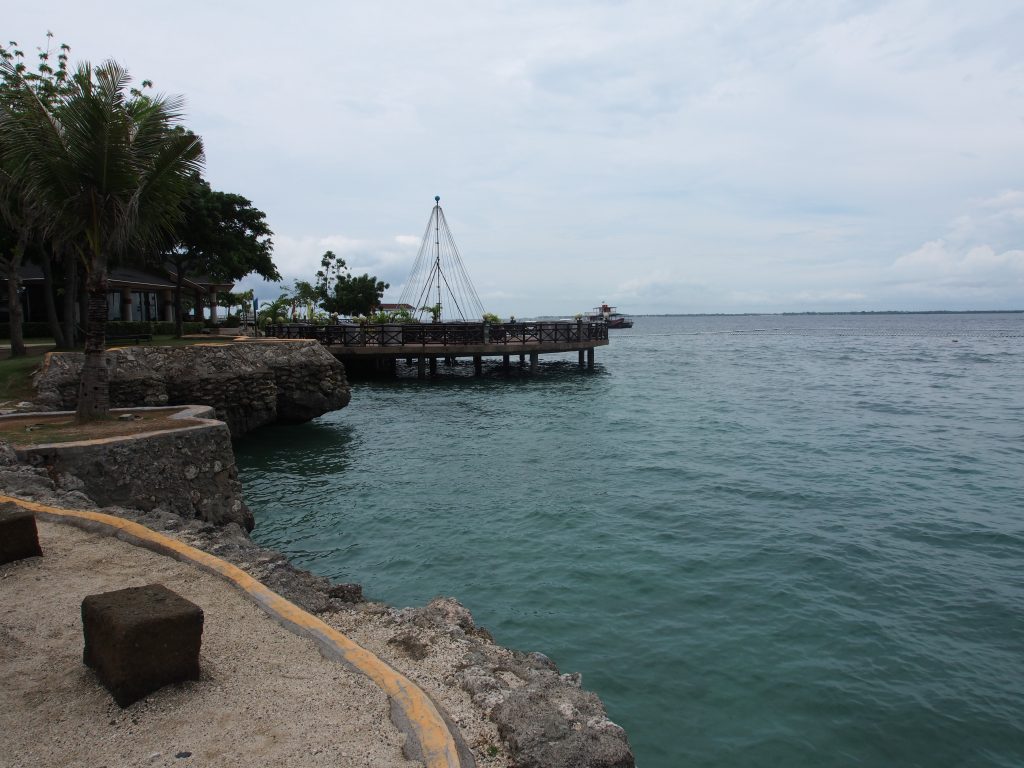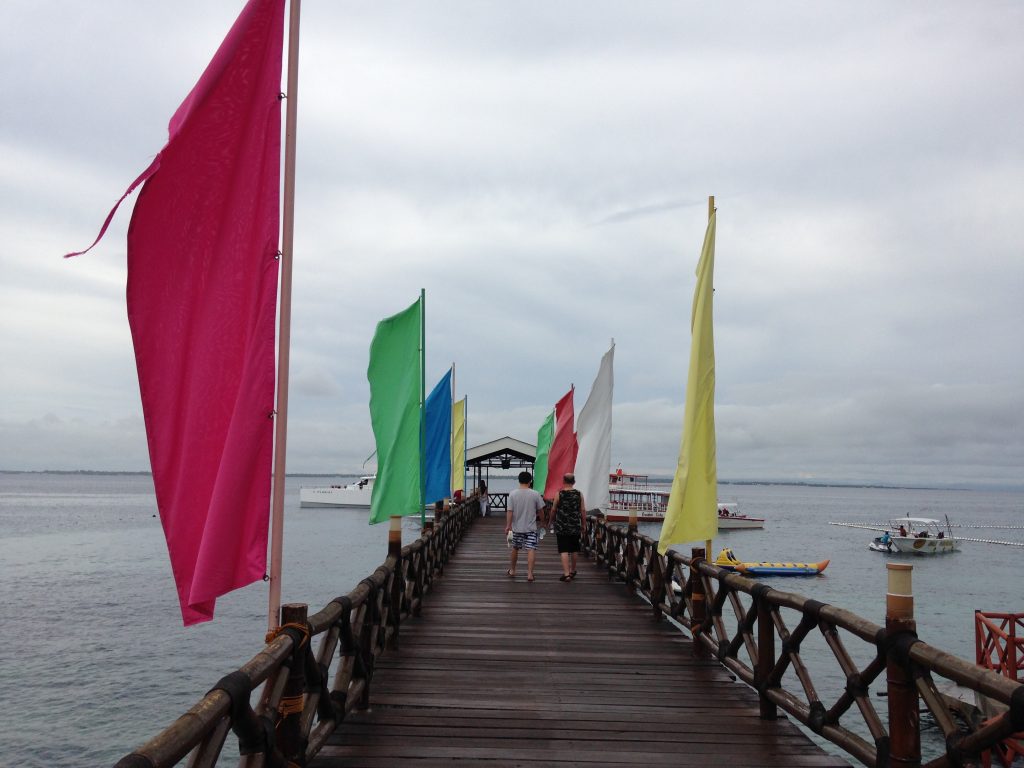 Once back at the restaurant, the waitress on seeing the napping baby, quickly brought 2 chairs together to form a makeshift bed and tie them together with towels. Baby K that slept on the chairs the entire time we had our lunch. How thoughtful!
We wanted to try Filipino cuisine and ordered some soup, fried pork knuckles and fries seafood noodles. The portions were massive and we couldn't finish eating! Wasn't able to appreciate the taste to start with so we had quite a bit of leftovers.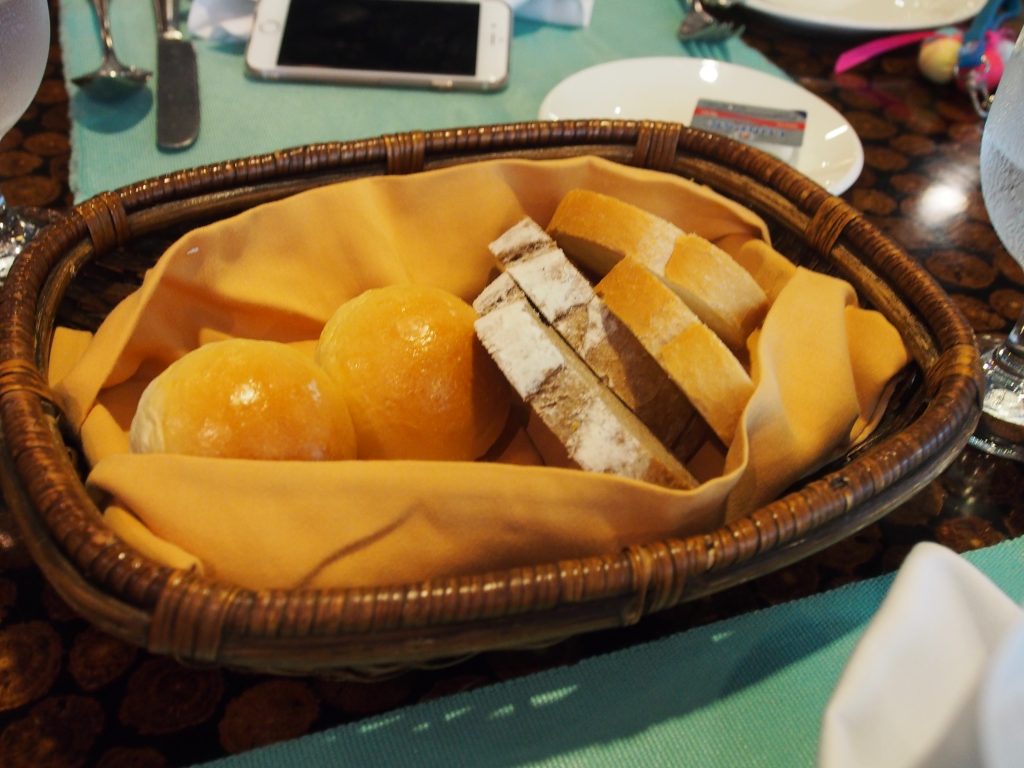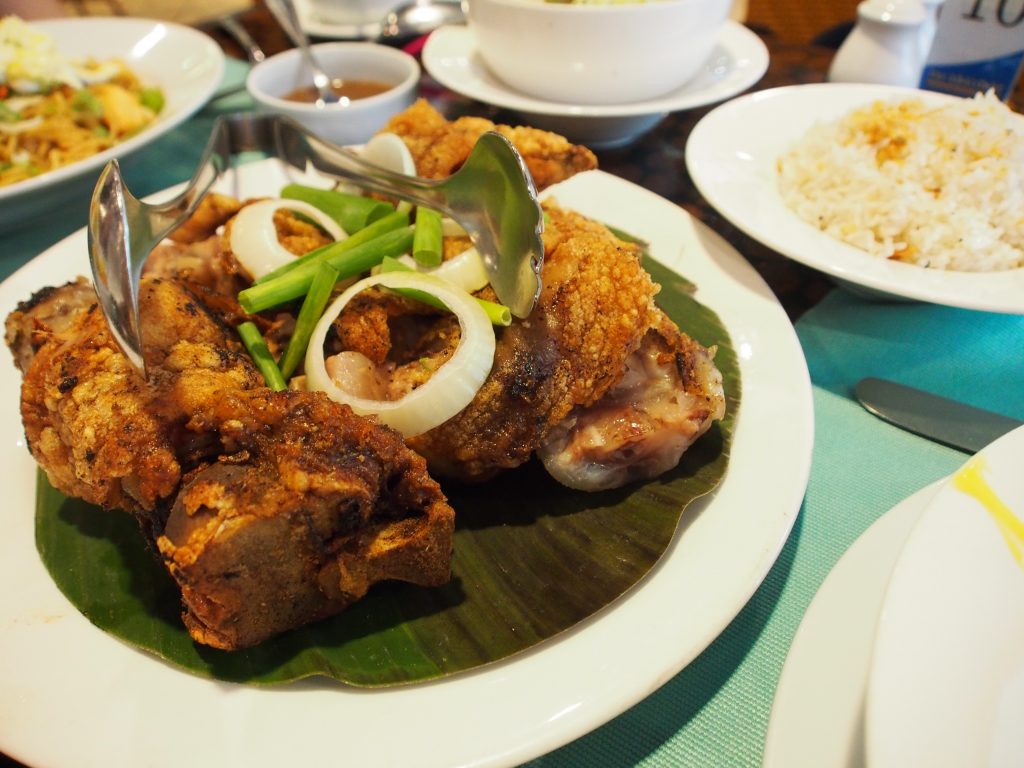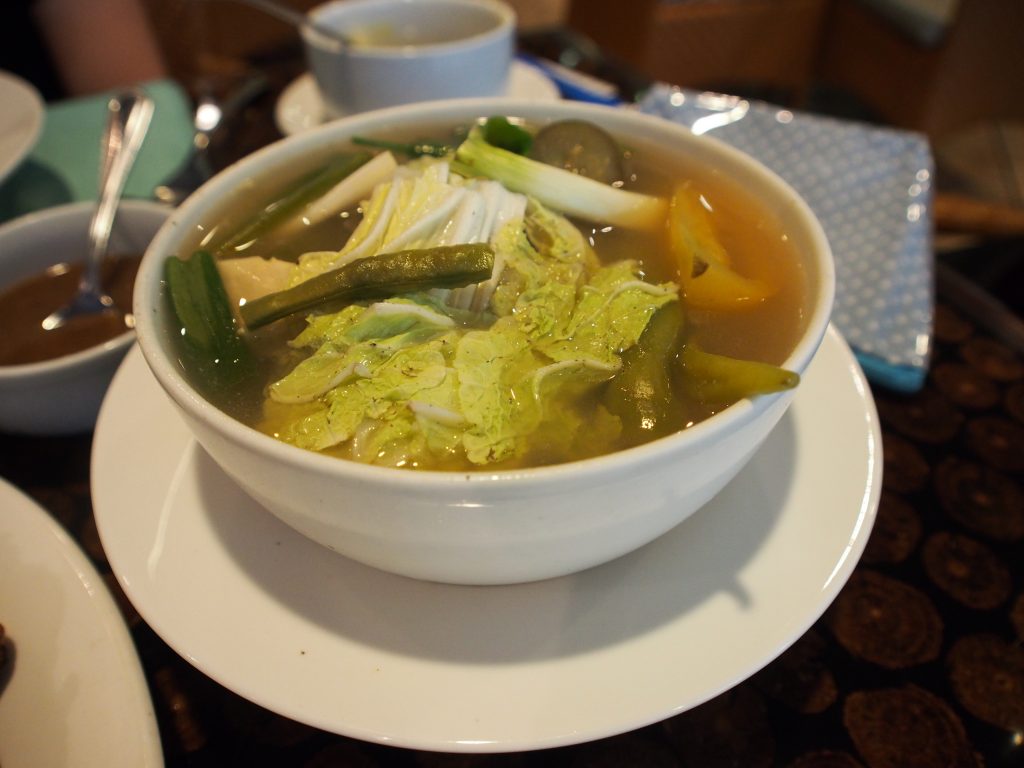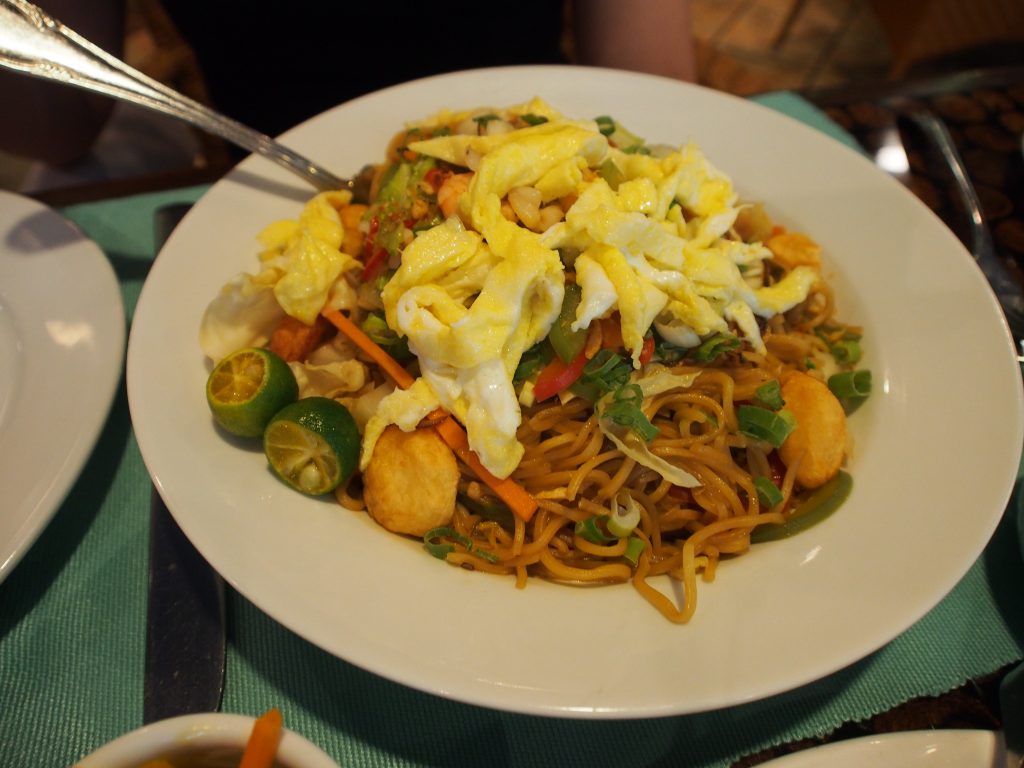 As I carried baby K, he had already woken up slightly and by the time we returned back to the room, he woke up already.
It was coming to 4 pm and we didn't have much choices and where else to go. Went to the Metro supermarket to buy dried mangoes and Otap to bring home, as Cebu was well known of these foodstuff.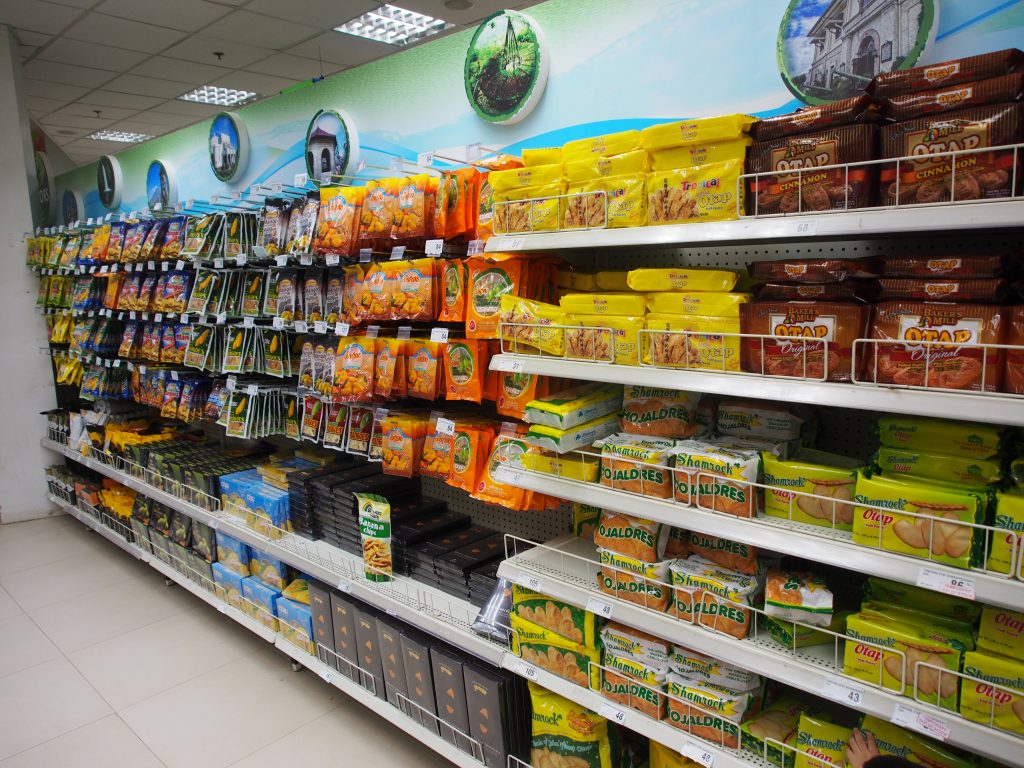 Once back at the hotel, we went to the Jlounge to claim our final welcome drink and buy a fresh mango juice and Halo Halo, a Filipino version of our ice kachang. It was great for cooling down.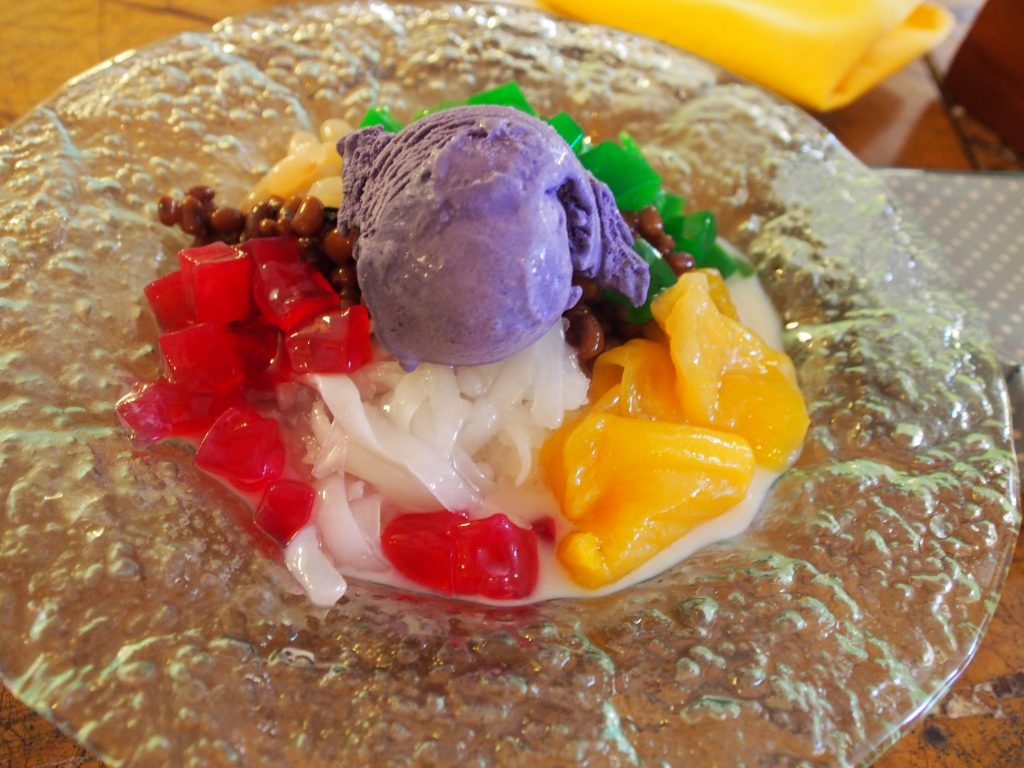 Back in the room, I didn't stayed long and brought baby K out again while mommy prepared baby K dinner. Time seemed to fly with baby K around. We wanted to check out the small playground and while on the way there, we stopped by the center pool where there was some singers belting out songs at the center stage of the pool. Stayed a while before heading to the playground which seemed more for bigger kids as it had steep steps, a wall climbing section and a steep slide. Baby K didn't like it and after a round or two on the slide and meddling with the hard to reach steering wheel and a turn on the swing, we went back to the center stage to continue watching the concert, lounging on the chairs.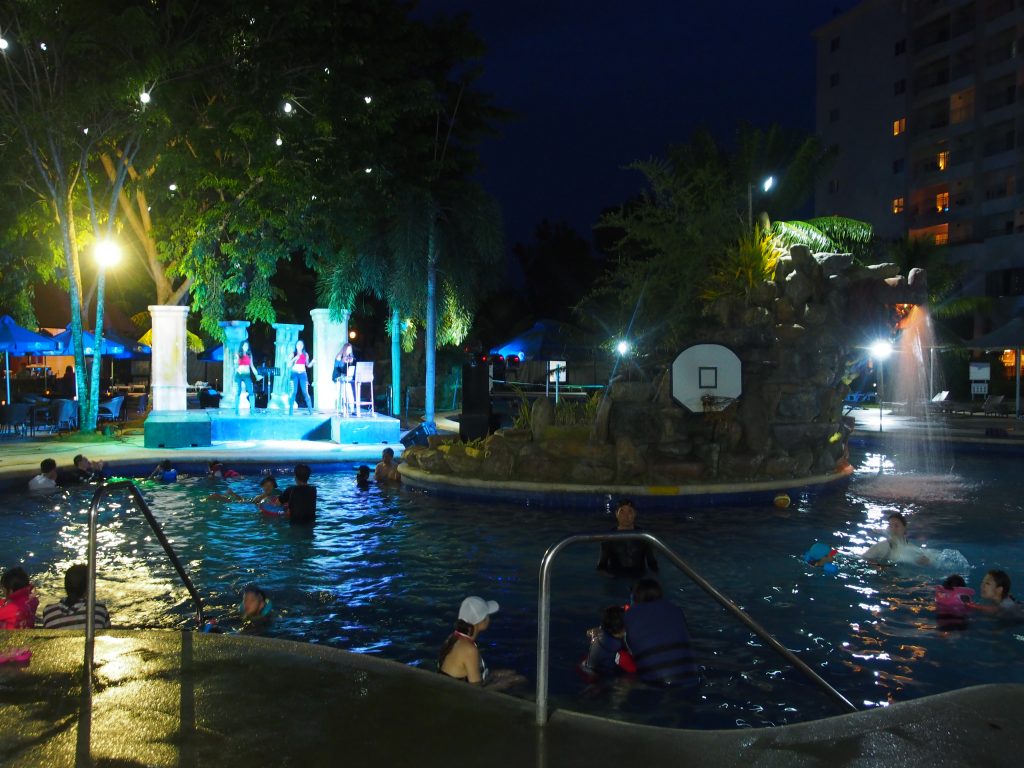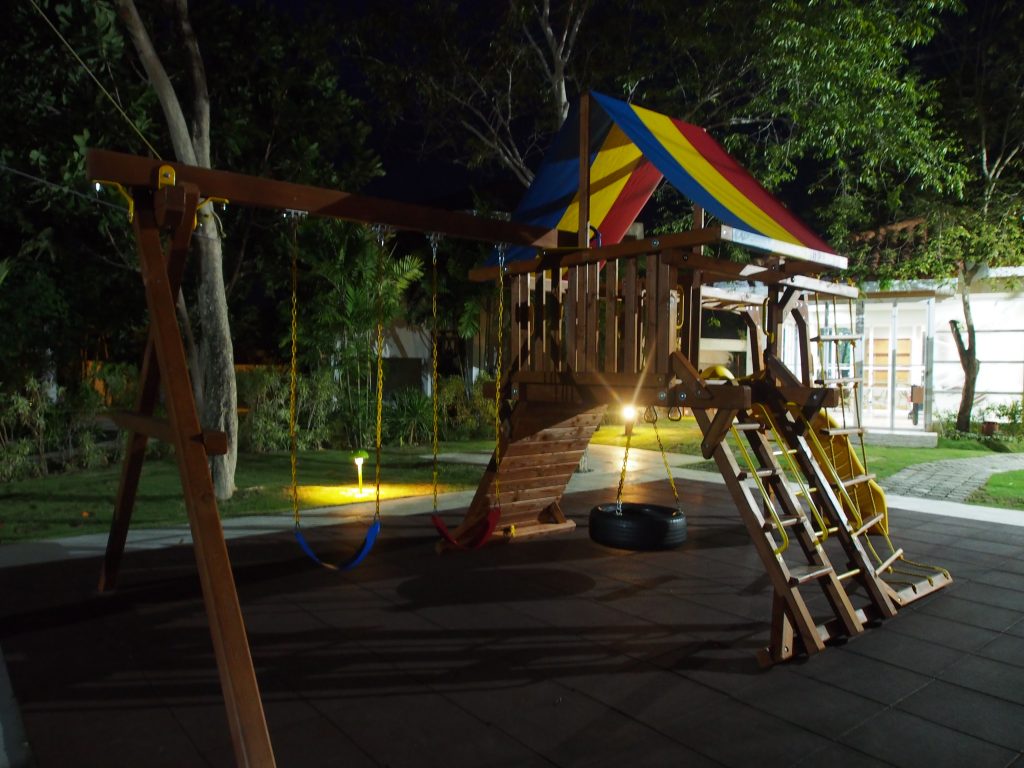 Wife joined us after she was done with the cooking and we went to the shop at the arcade to buy a beach ball since baby K was kinda liking it. We went back to the room after that and as we have left baby K Pororo water bottle in the shop, I had to go back to retrieve it.
The night entertainment at the center pool had escalated into a fire dance show and I had to stop for a bit to watch. They were very skillful and I thought it was one of the best that I have seen so far. So many variations of fire torches.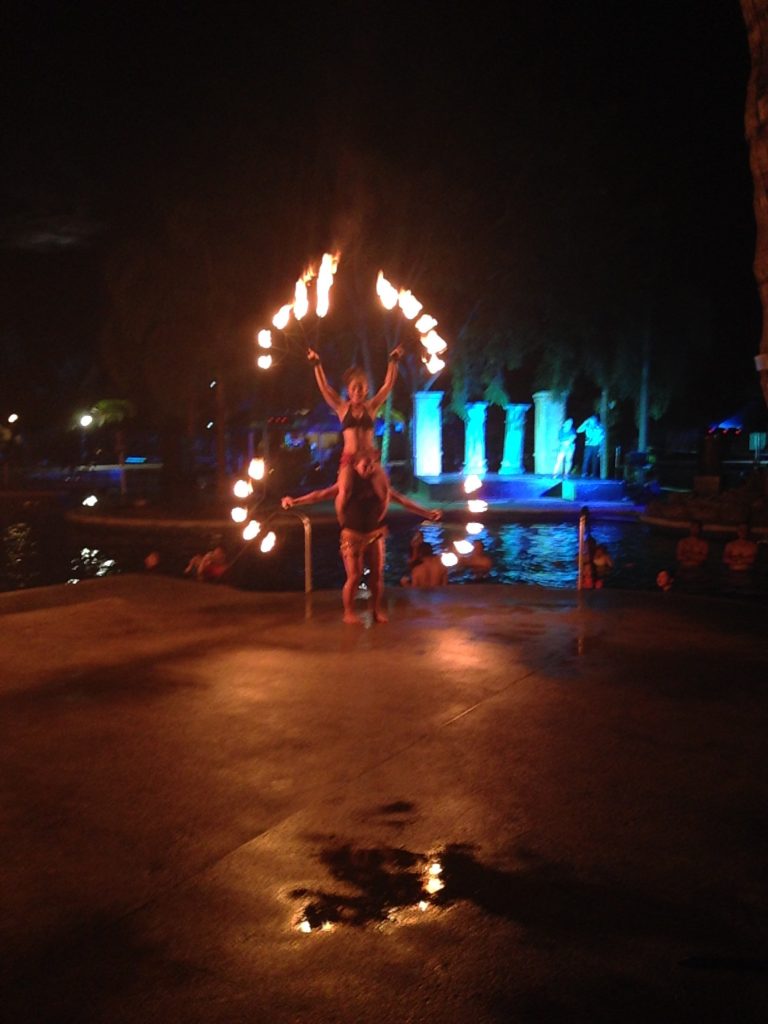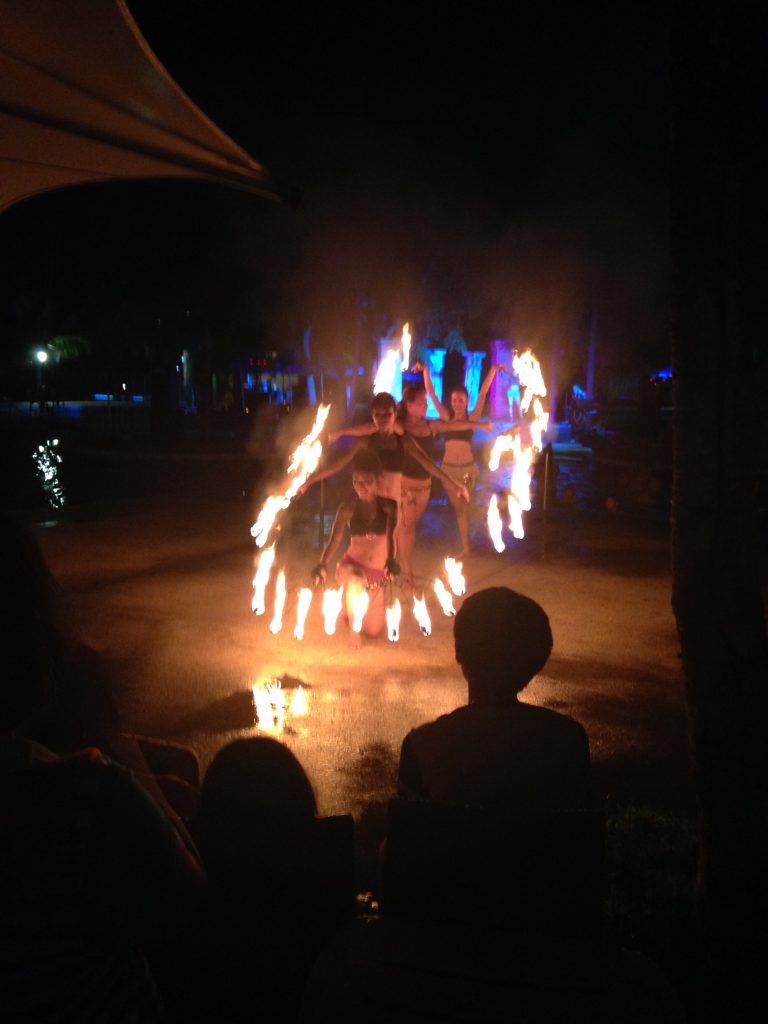 Back at the room, it was about dinner for baby K, as he walked around having his dinner, and us calling in room service for some chicken (really had enough of pork!) and tomato soup. Then it was bathing and off to bed. The adults continued with the washing up and catching up online and by 1130pm, we off to lala land.