Light that came from the window woke me up. Went to the balcony and struggled against the morning chill to take pictures. Went back to sleep when the sun came up.
Got up again at about 745am and got prepared. Checked out and paid for carpark which was Aud8 per day and drove to Pancakes on the Rocks, the branch in Gold Coast! Our 2nd visit here since the last time in Sydney and it didn't fail to disappoint.
Parking by the roadside was easy, ordered a Chicken Mushroom Crepe and Blueberry Pancake. Crepe was tasty and smelled really great. Pancake was tasty just as usual. Had a filling breakfast before driving to Sea World Resort.
The GPS brought us to the Sea World main entrance itself but the resort entrance was further down the road.
We checked in and left our luggage with the concierge. On to our first Sea World park, which was free for these 2 days, being part of the accommodation package. Walked the resort entrance to wait for the tram but decided to walk instead as the tram regular timing was 20mins. The staff stamped a Dora stamp on our wrists, for reentry purposes.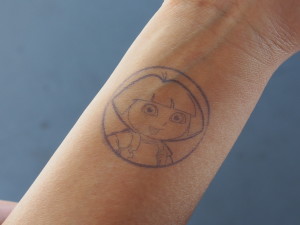 Went to the Reef Rays exhibition and touched some rays. Waited till 11am as we thought there was some feeding going on but it was in fact feeding by the public who had to purchase 5 fishes to feed, for Aud9. Too expensive for us.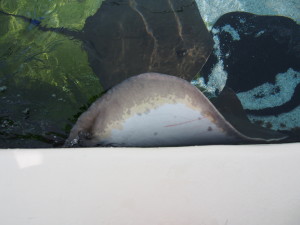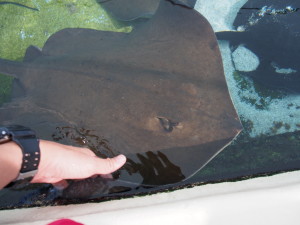 Walked over to the dolphin show and thoroughly enjoyed a great show by the dolphins. Lots of acrobatic jumps from them.
Went over to the shark encounter and the underwater exhibition area. Was pretty impressed to see lots of underwater sea creatures swimming around, even saw a shark with a young one under its tail.
Proceeded over to the polar bear encounter and saw 2 bears, one of them playing around with a green plastic barrier piece until it got its head stuck in it! That was really funny as it had went on for a while until he took it off.
After the polar bears, went over to the penguin exhibits and for the first time, we saw Emperor Penguins! These huge birds looked great and it was just fun to see them in the ice cold enclosure, some standing proud, some lying flat on their tummies and others flapping their wings.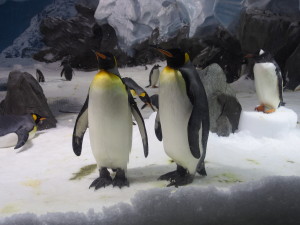 Then we went to get lunch, had Domino's pizzas. We finished off with some shopping before leaving the park for Movie World, which was also free.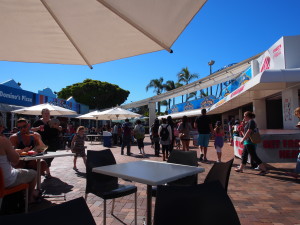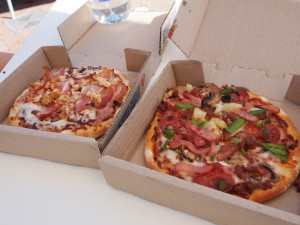 It was a 10km drive away and by the time we reached the park, it was almost 230pm. Proceeded first to watch the Scooby Doo show which frankly was kinda meant more for kids. Then we walked around the park and shops.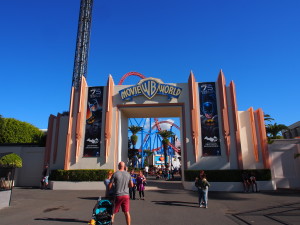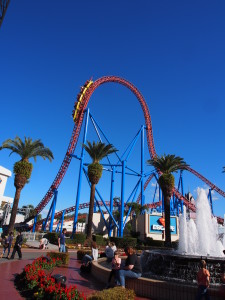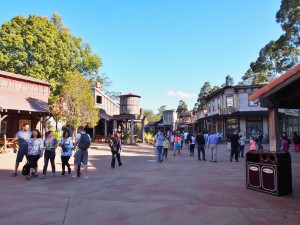 There were a couple of thrilling rides which we can't enjoy (due to preggy) so went back to watch the main parade where characters get to walk down the Main Street.
It was a good thing that we sat at the kerb 15mins before the parade to secure a good visual and of course, some hi-fiving opportunity. However it seemed we have chosen the wrong side of the kerb as most characters were at the opposite side of the road. Wifey to get to hi five Batman and Flash though.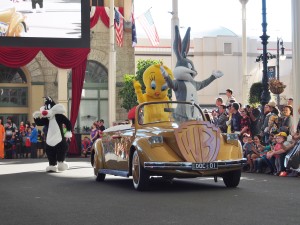 After the parade, I queued for the Superman escapes ride for at least a good 15mins, when I didn't knew there was already a queue within the building. But it was good ride, super-man was really fast, too scarily fast. After that, I got onto Green Lantern ride, wasn't that quick but exciting ride as well since we got flipped upside down. Unfortunately for the 2 rides, I was partially blind without my glasses (not allowed on the ride, taken care before entering the ride proper) but it was still fun as well.
Left with the sun setting in the horizon and a chill coming in. Went back to get our hotel room before going out for dinner, as the resort restaurant dinner was pretty expensive.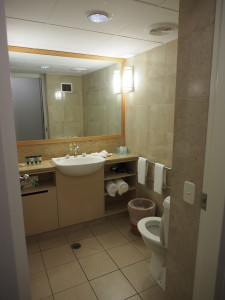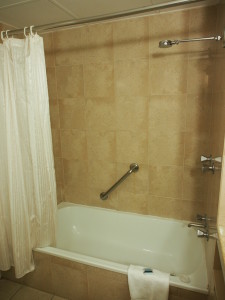 Ended up in Surfers Paradise again and while walking, saw a Night Market going about and went walking around. There were many arts and handicraft stuff, some clothing and some foodstuff. We bought some cakes from a store before going over to Ben's for dinner. Ordered fish and chips and a chicken burger.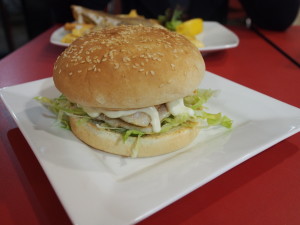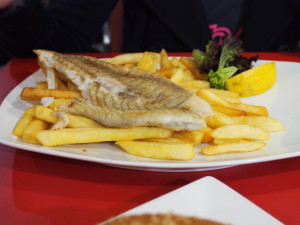 After dinner, bought some bread stuff from Woolsworth for the breakfast the next day before driving back to the resort. Then it was internet and sleep before an early visit to the Sea World again, since we missed the seals show in the morning at 1030am.