This day was a holiday break within our holiday trip as we woke up at 830 even though we have our alarm clocks set at 730. Did our usual preps while waiting for baby K to wake up at 9am. Carried out our usual routine and had our breakfast bought from bakery the day before.
We only managed to leave the apartment at 1030am and we proceeded to walk to the Green Market. It was a huge area just in front of Diocletian Palace with quite a lot of stalls grouped by trade selling anything from foodstuff to other products – mommy bought some shorts from there.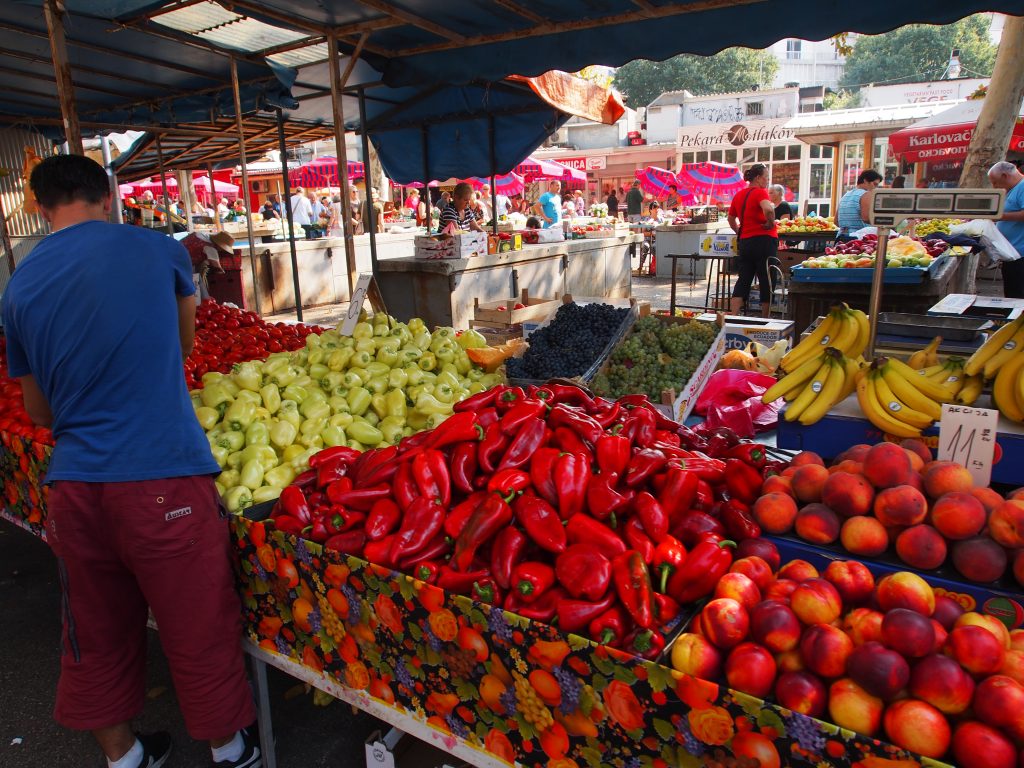 Our first destination was the commanding bell tower that stood tall overlooking Split. To reached the top for the birds' eye view, we had to pay 20kunas to climb it. After negotiating the stairway lined along the walls of the squarish tower, with dual direction human traffic, we were finally greeted by first many bells and then by the beautiful port view of Split. Baby K was fascinated by bells and was looking at them through the fence.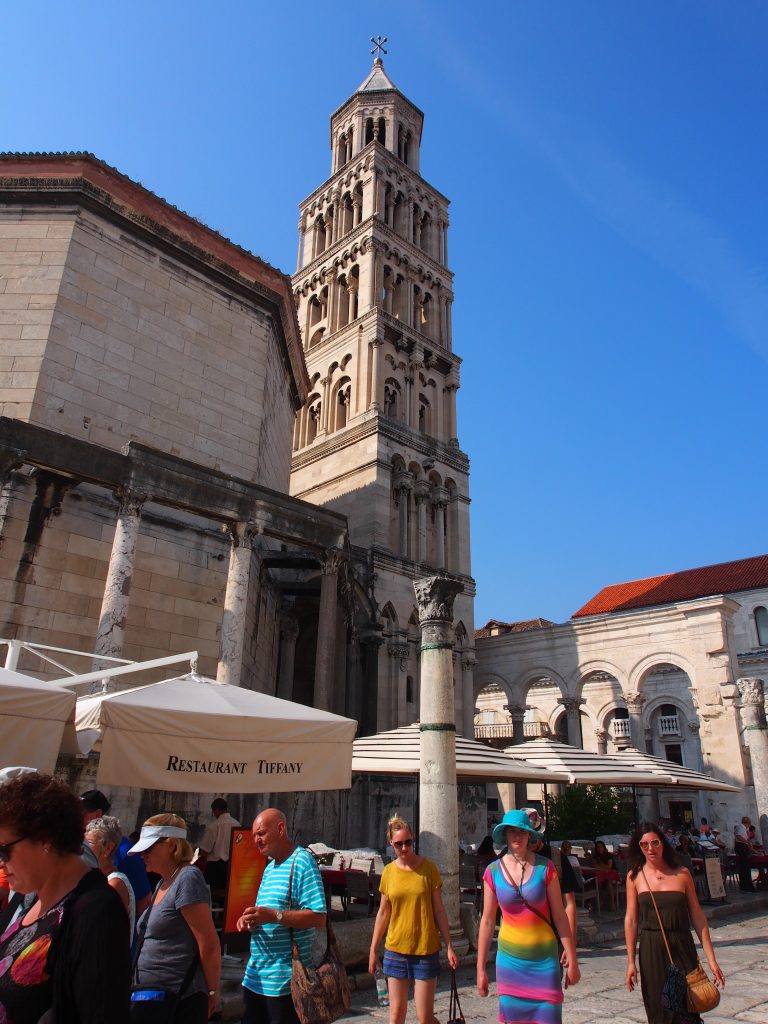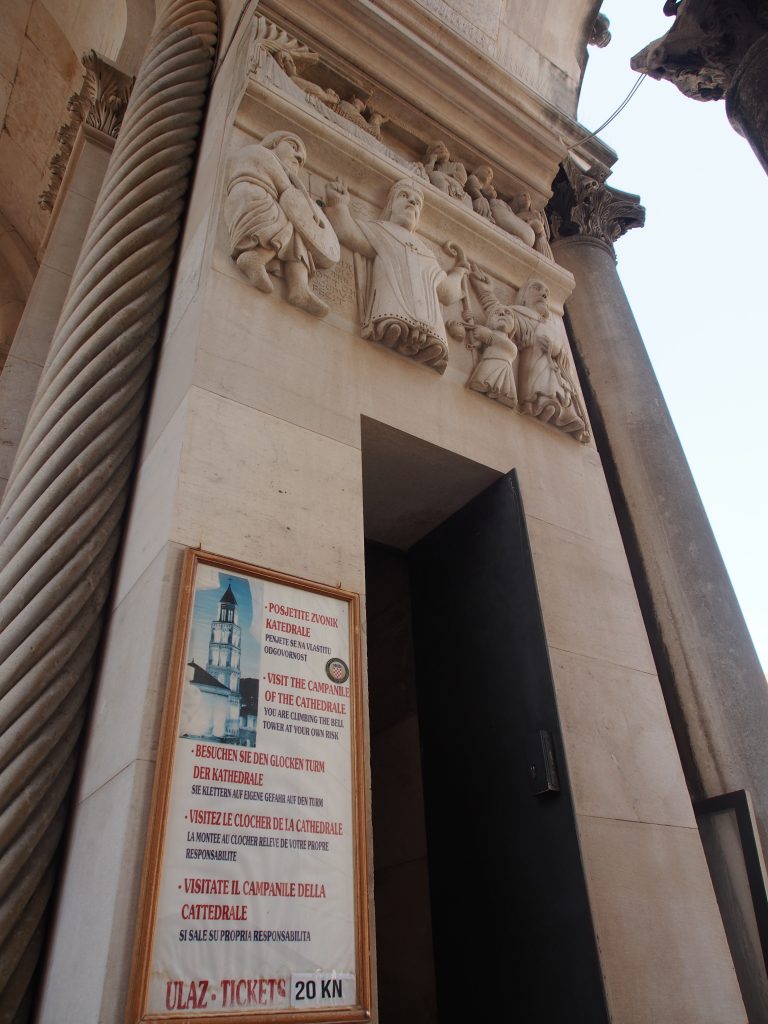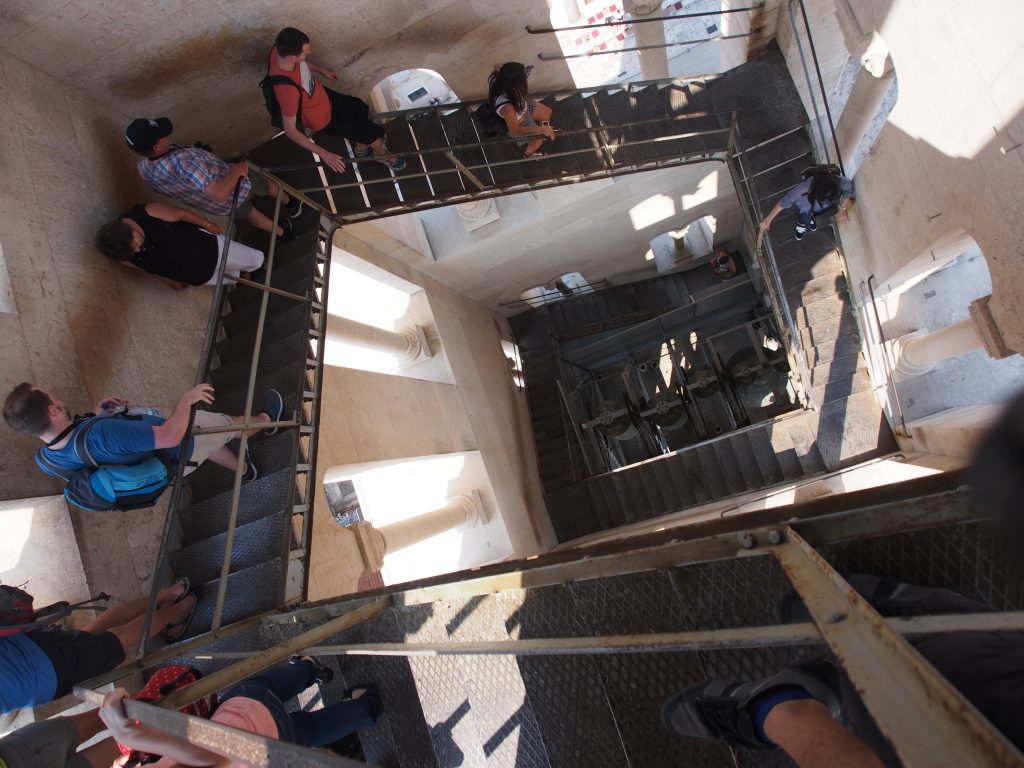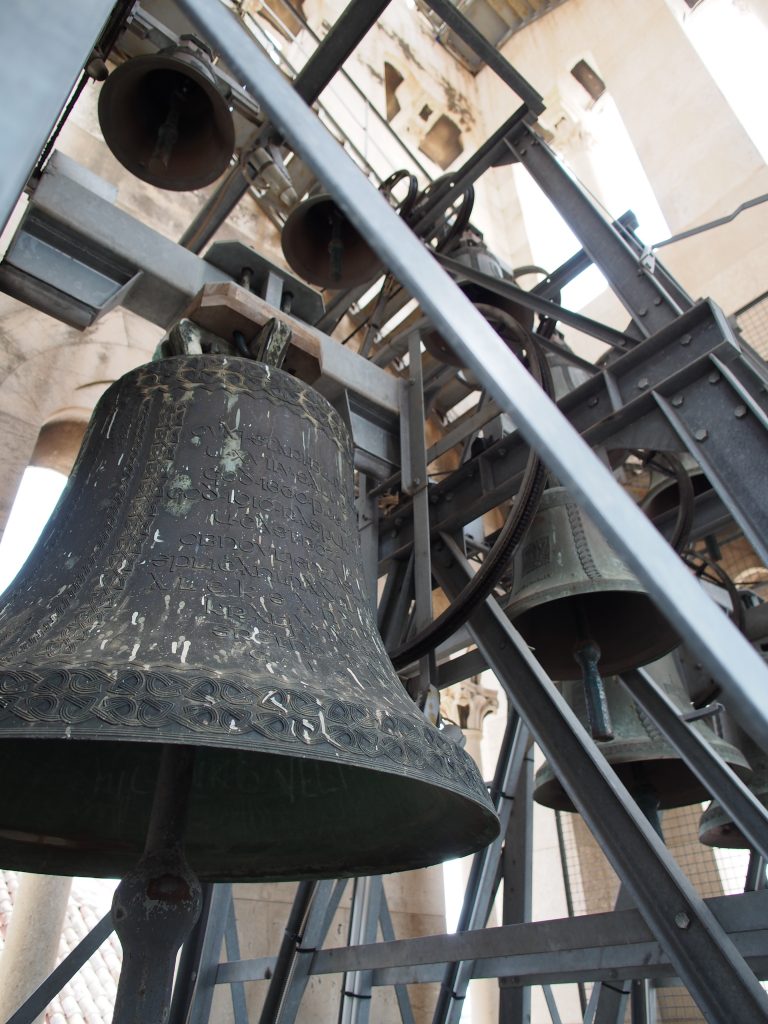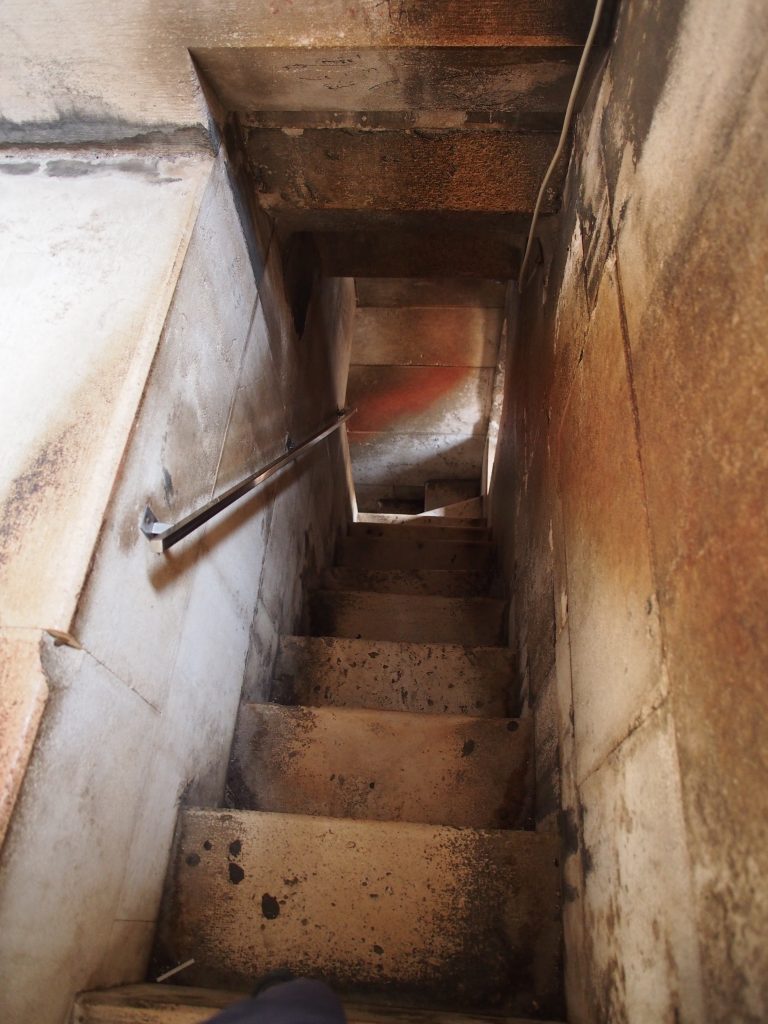 After exiting the towering bell tower, we walked through the peristyle and entered the vestibule (circular bricked building with a circular opening at the top) to find a cappella group of 4 singing traditional tunes (and selling their CDs). To continue our exploration, we walked through the vestibule and exited into narrow streets. Took some time to walk around and to find the way out as the streets felt like a maze, we could only see as far as the street ahead.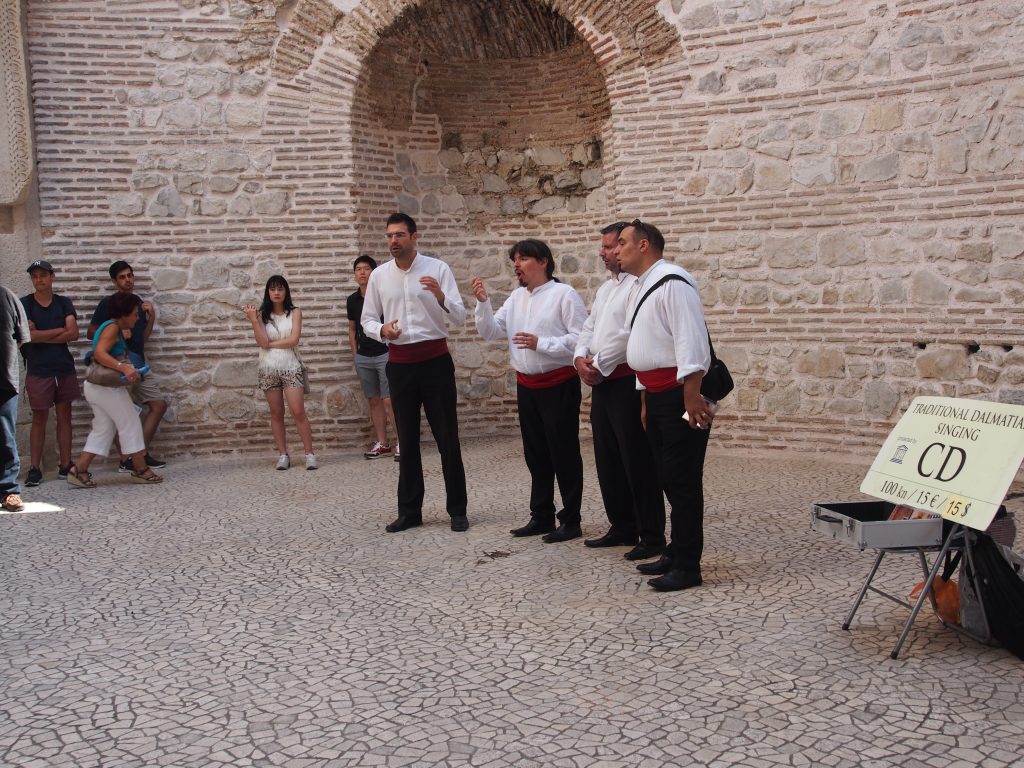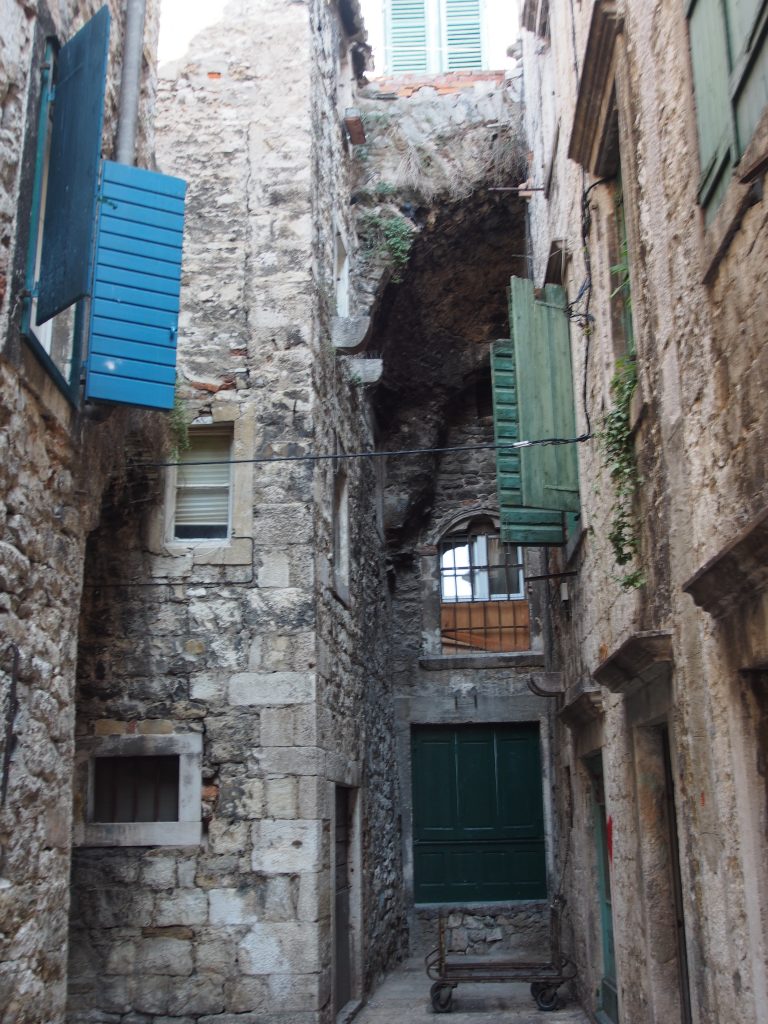 We walked around to look for Billa supermarket  as we were trying to get small packet milk for baby K. We weren't able to find suitable ones as those were normally 0.5L. We ended up buying goats' milk. After that, we walked towards the port and bought some crepes from mobile stalls for lunch. The riviera was lined with trees which provided shade for us while we ate and K walked around. We then took the street behind the old town back to the apartment.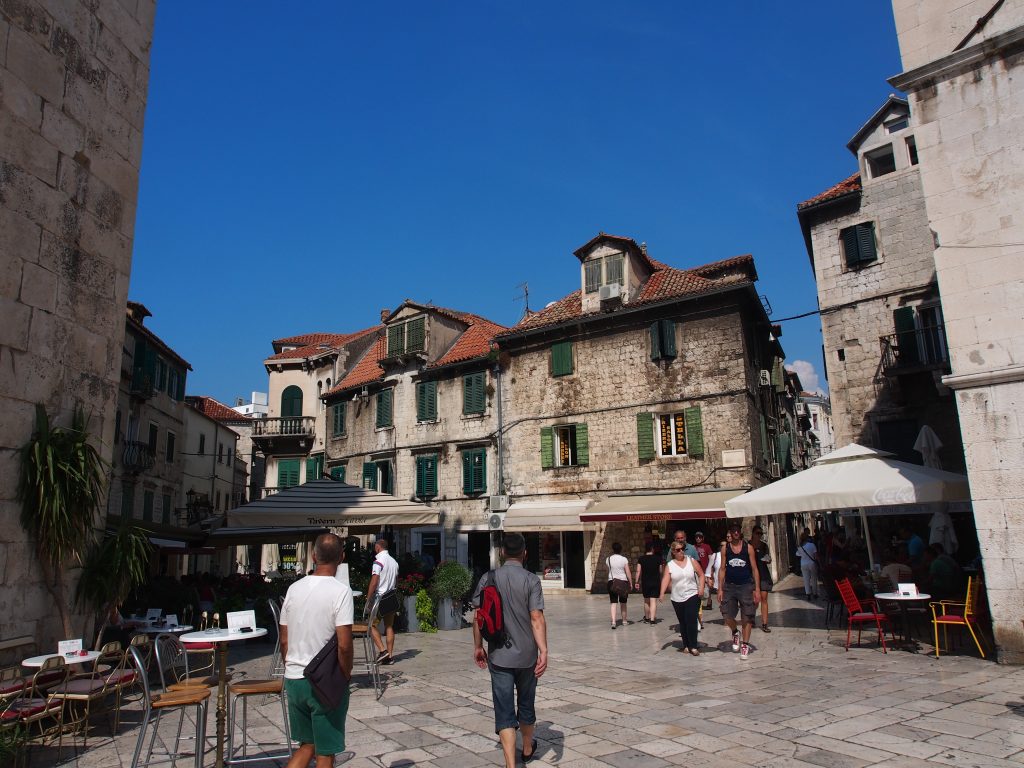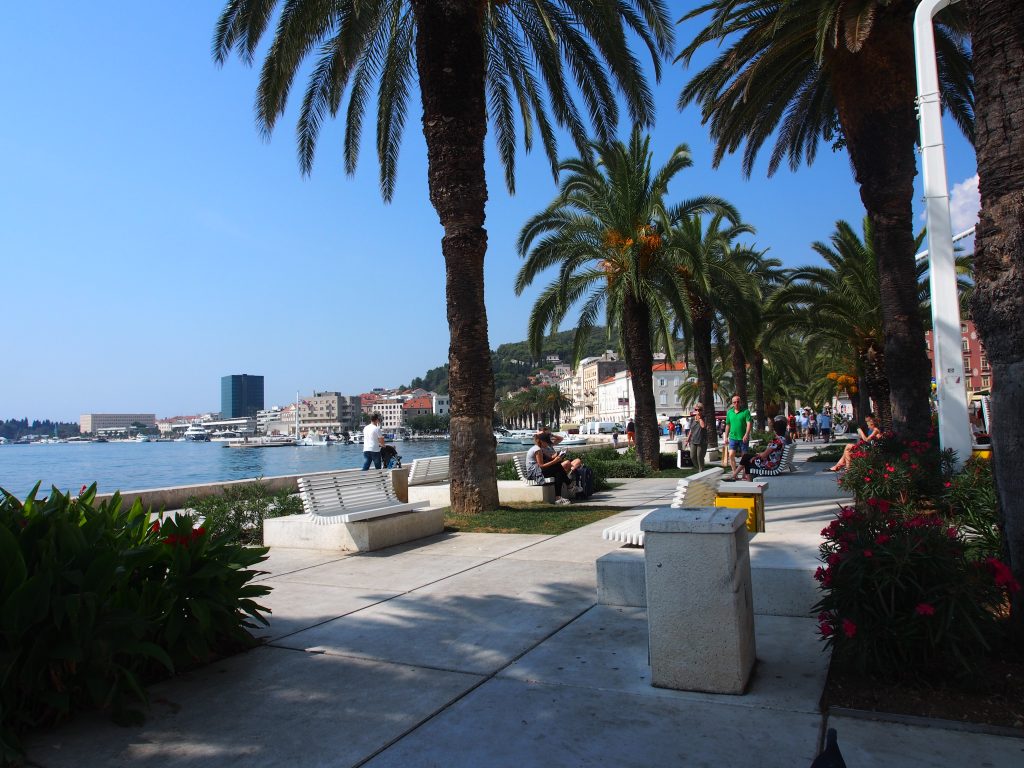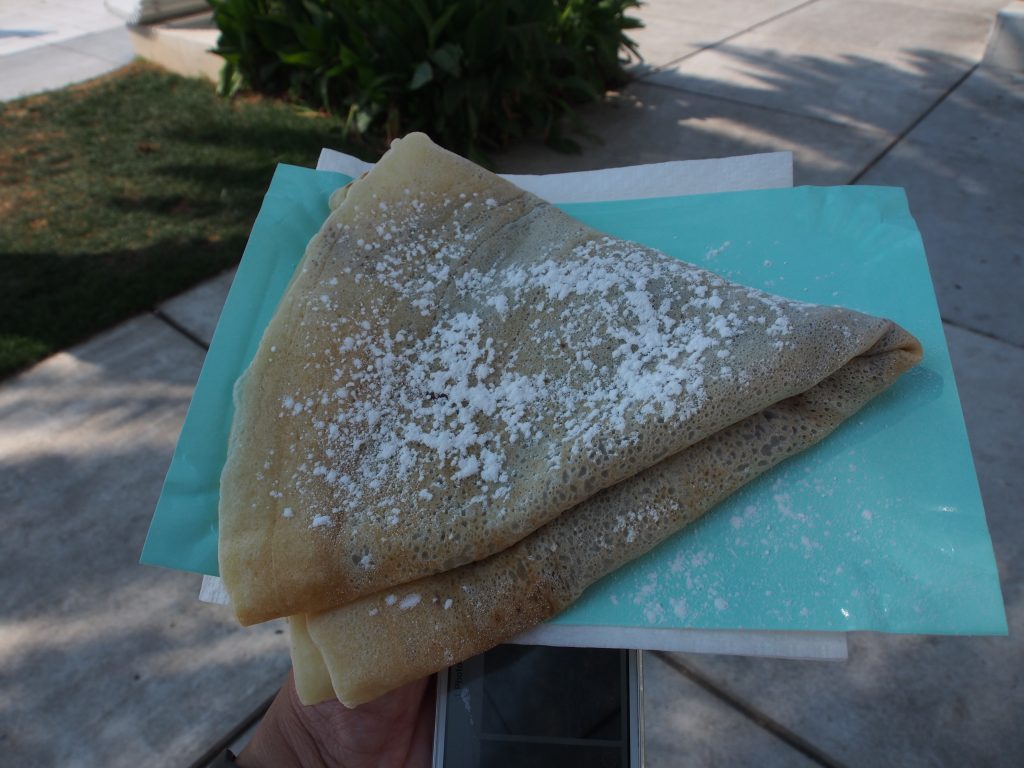 Baby K ate lunch in the apartment and I bathed him before sending him to bed for an afternoon nap after drinking goat milk (which he liked!). Mommy also slept at the same time.
I had some time to myself and so ventured out to Bacvice beach to have a look. It was a small beach and I didn't stay long as there wasn't much to see. I proceeded to walk to the port, trying my luck in getting the region exclusive Mr. Mime for Pokemon Go. Continued to walk till I arrived at the Split bell tower back in the old town and re-entered using the same tickets, after explaining that I was here earlier in the day and asked if i could re-enter (thankfully the person at the counter didn't mind). I went back up where the bells were and took some photos of them, since baby K would be delighted to see them on photos too.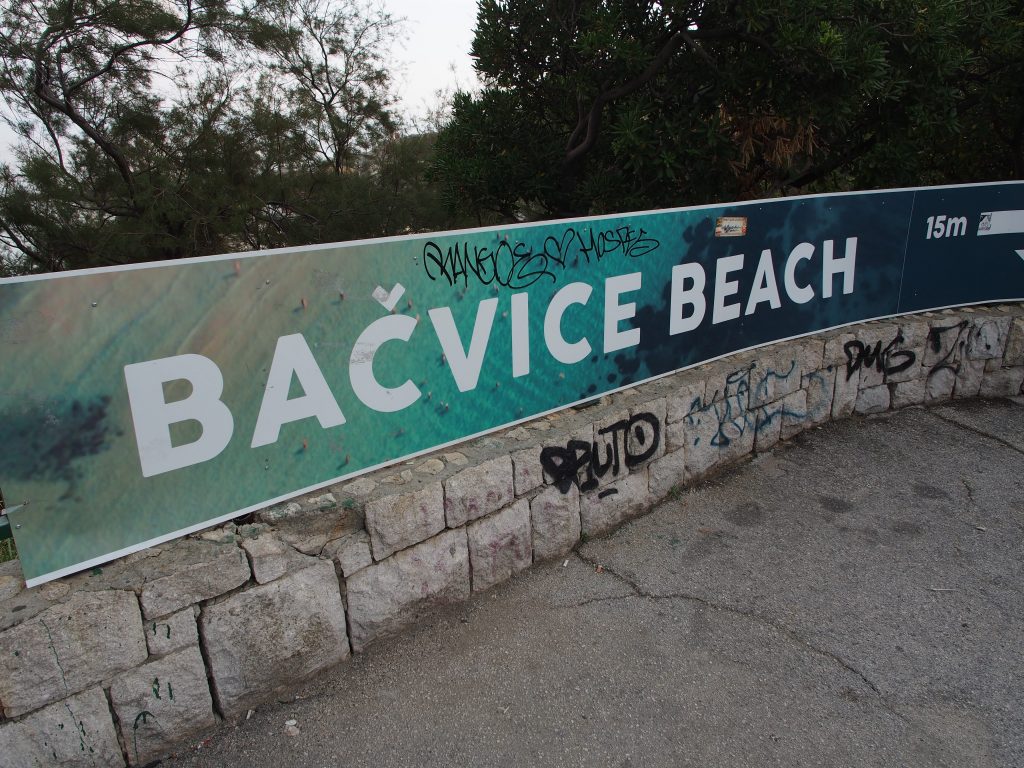 Then I proceeded to one of the many stalls set up outside the old town walls and purchased another pair of shorts for mommy, as she had purchased earlier and found them nice. I continued on foot found some of the areas we missed earlier in the day,  places like the cathedral, the crypt, the temple of Jupiter, and palace basement. I then returned to the room and found K still sleeping while mommy had started cooking his dinner.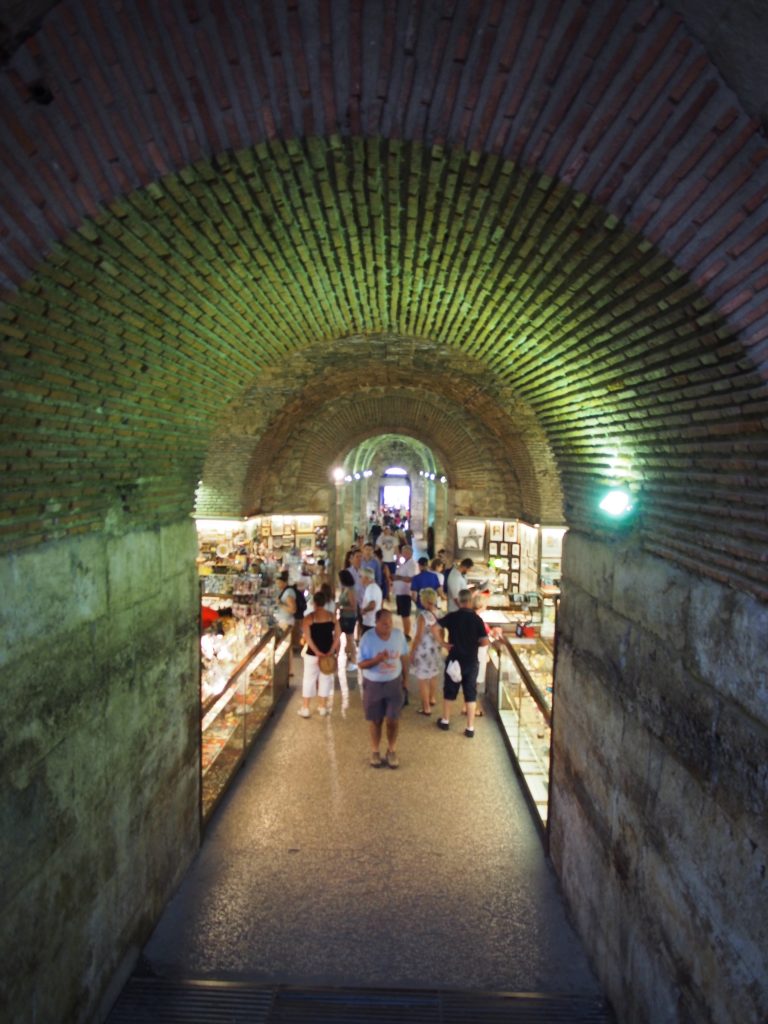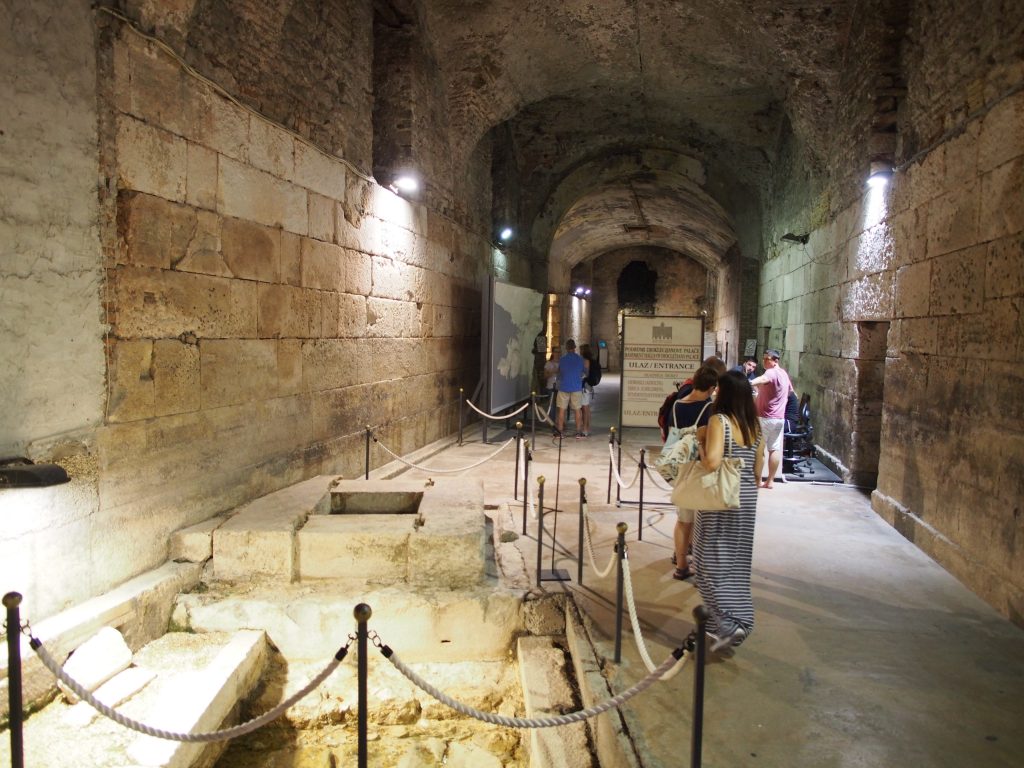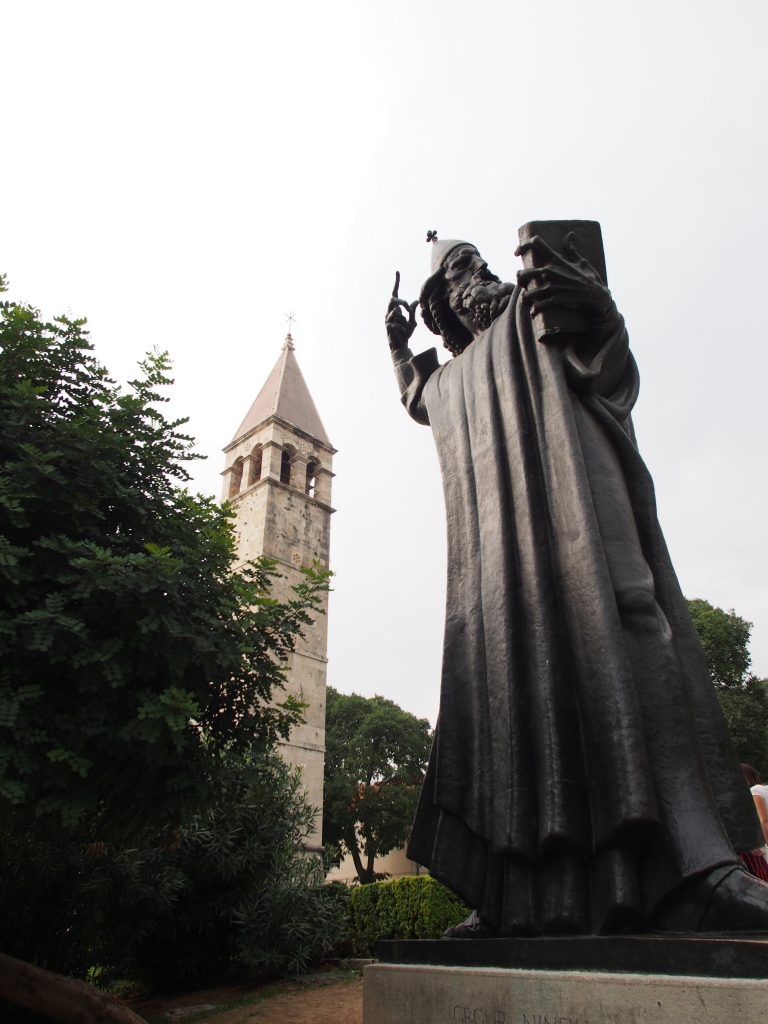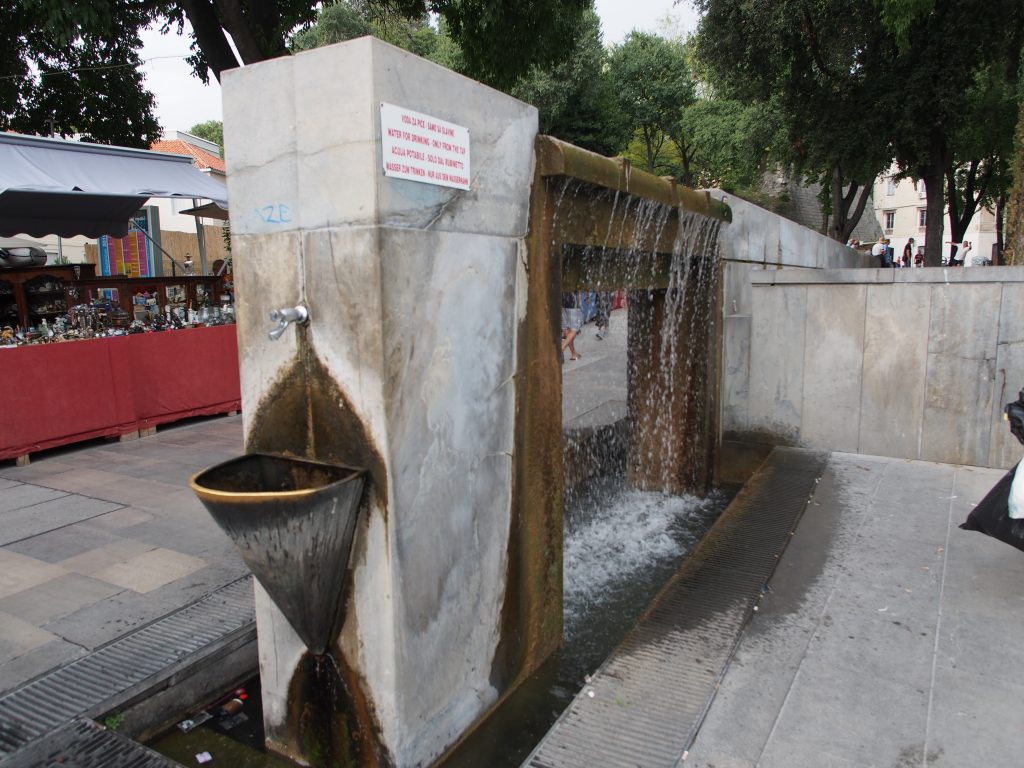 K finally awoke from his nap at 6pm and we then left for old town. I brought them to  the few attractions, first to the Temple of Jupiter for just 20 kuna which it was very small itself.  By the time we crossed the street over to the Cathedral and crypt, they were both closed.  We then continued to explore the palace basement for another 20kuna. It was a huge area but mostly empty spaces. There were some floating balloons as exhibits too which baby K liked to pass by them as I carry him, and also some old pillars.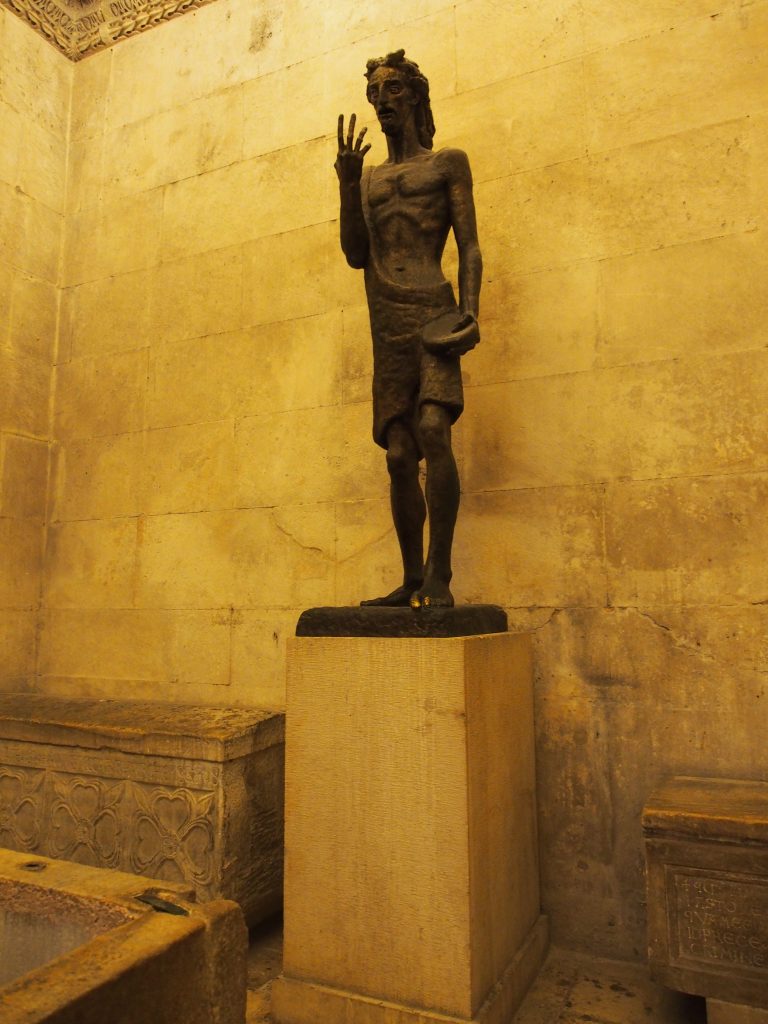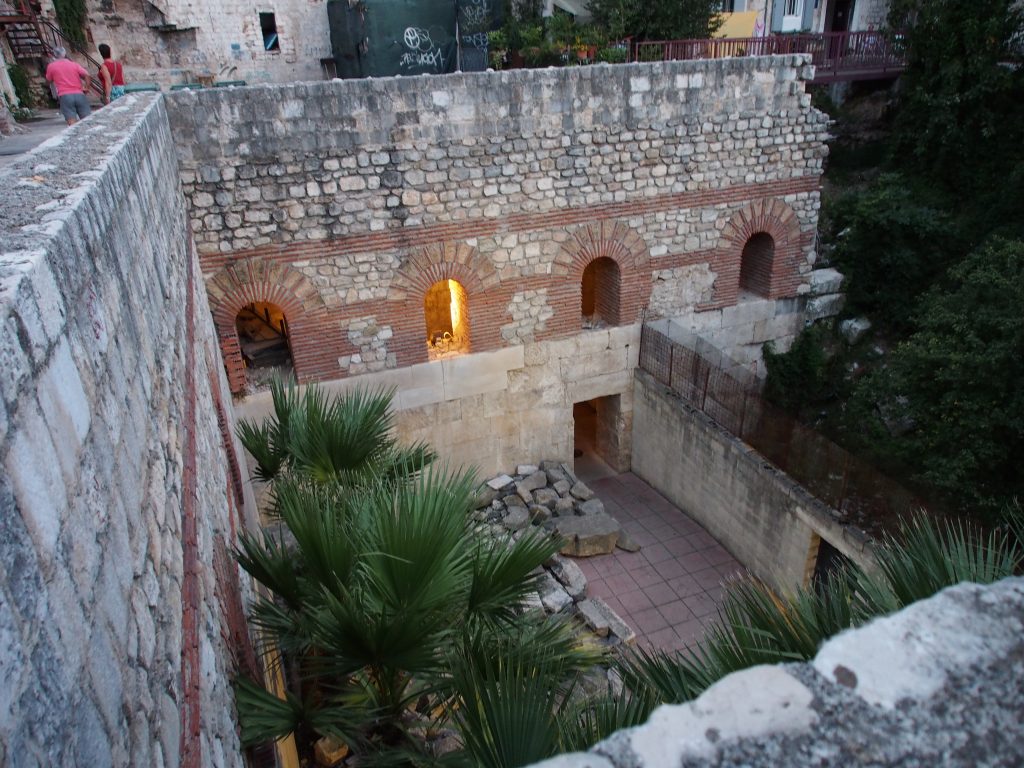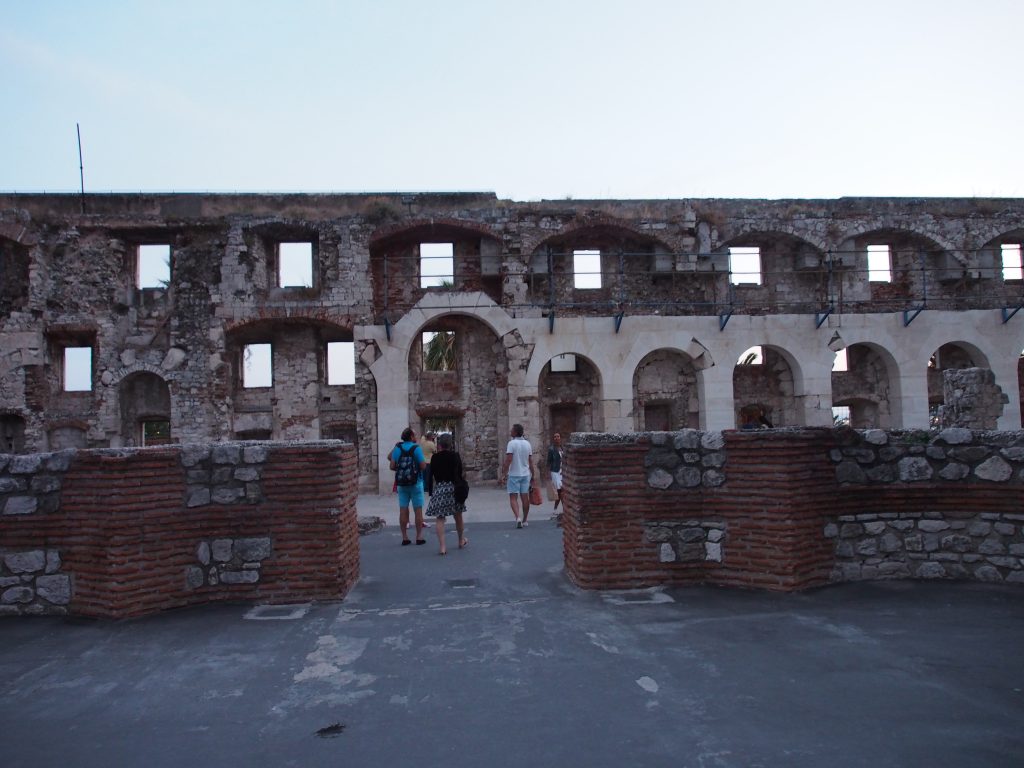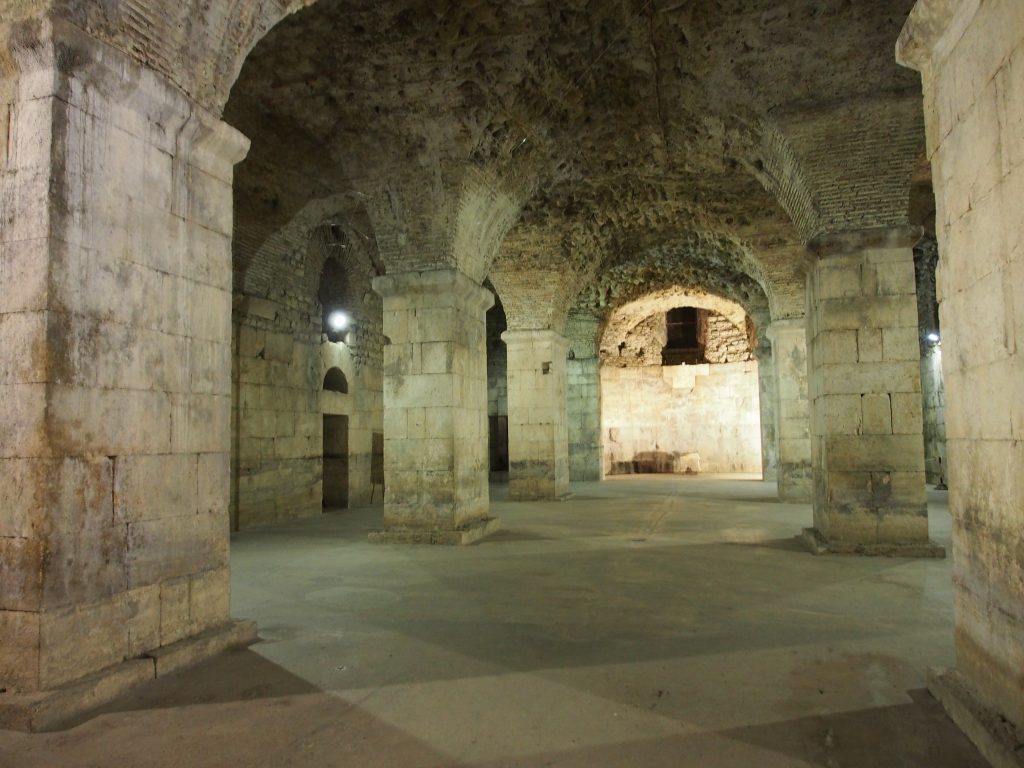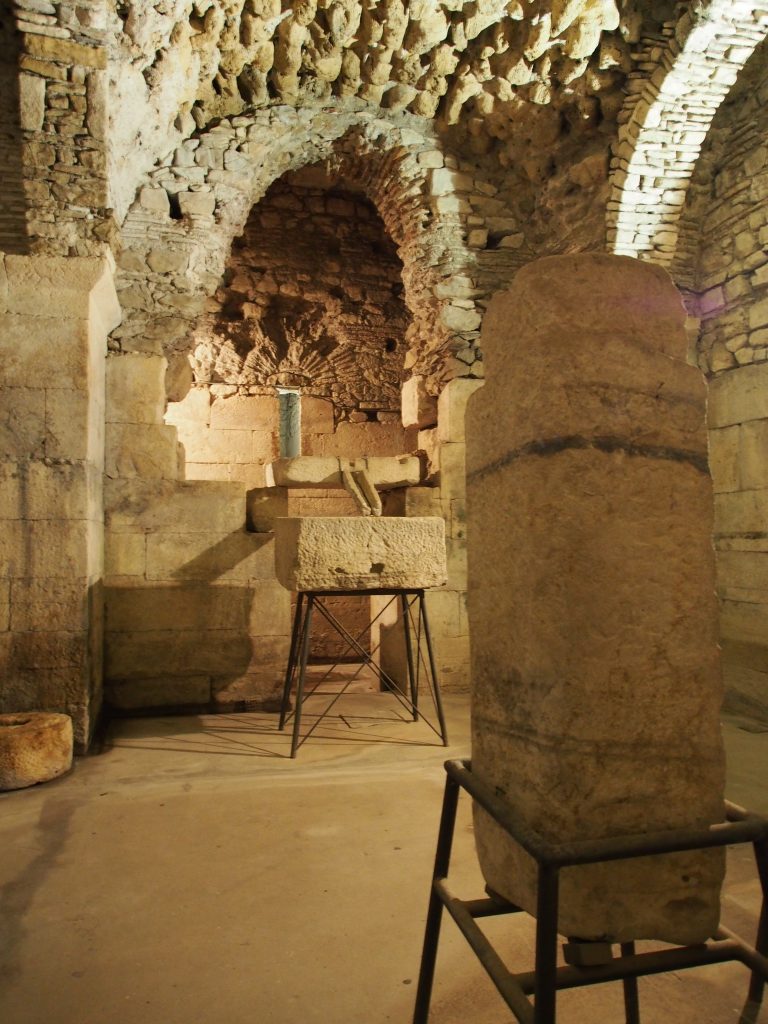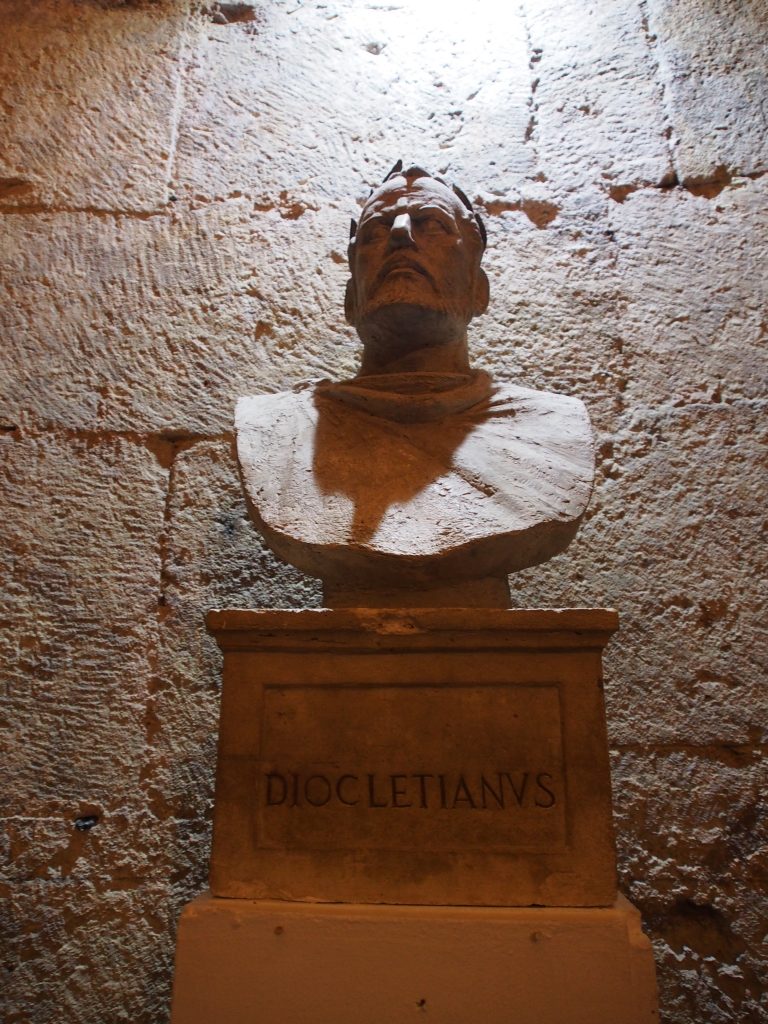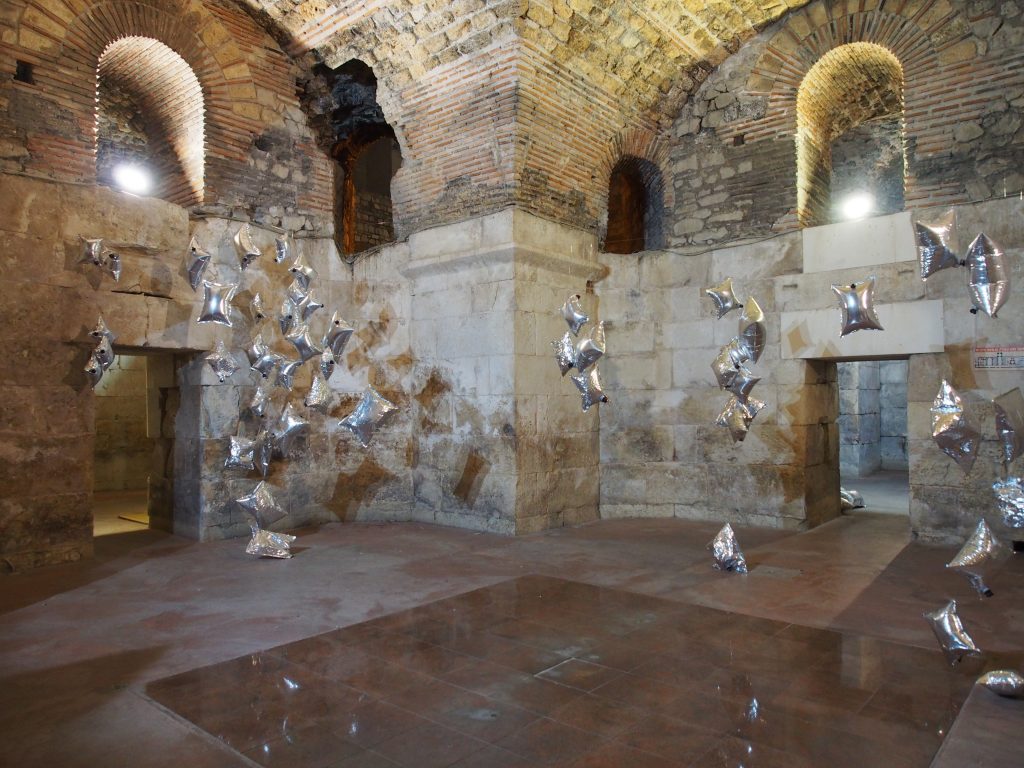 After the attractions, we returned to Billa supermarket to buy more goat milk since he liked it. After that we proceeded to a restaurant at the square, called Caffe Bar Pivnica Plac. Ordered pasta and curry chicken pasta but it was kinda salty, all for 180kuna.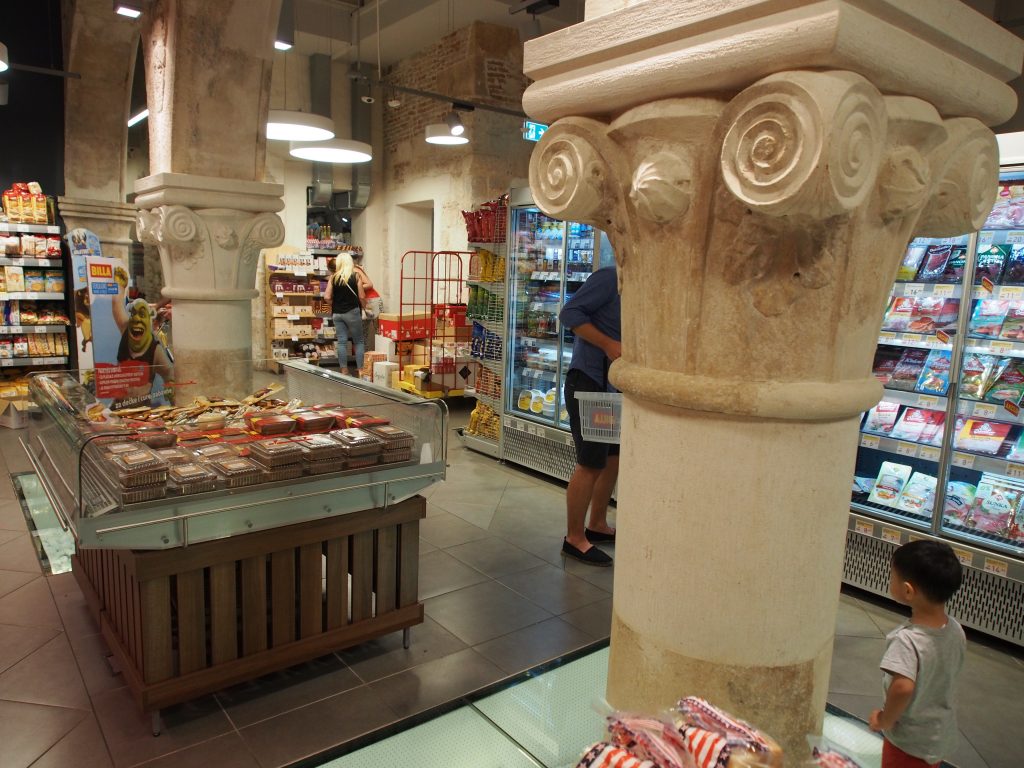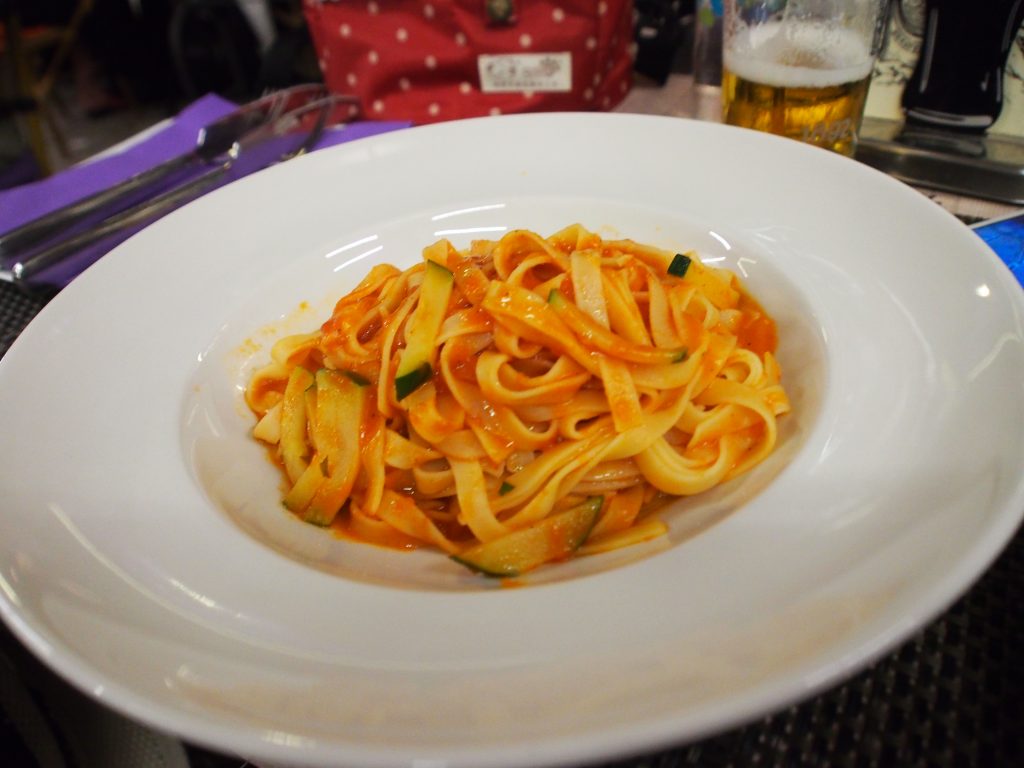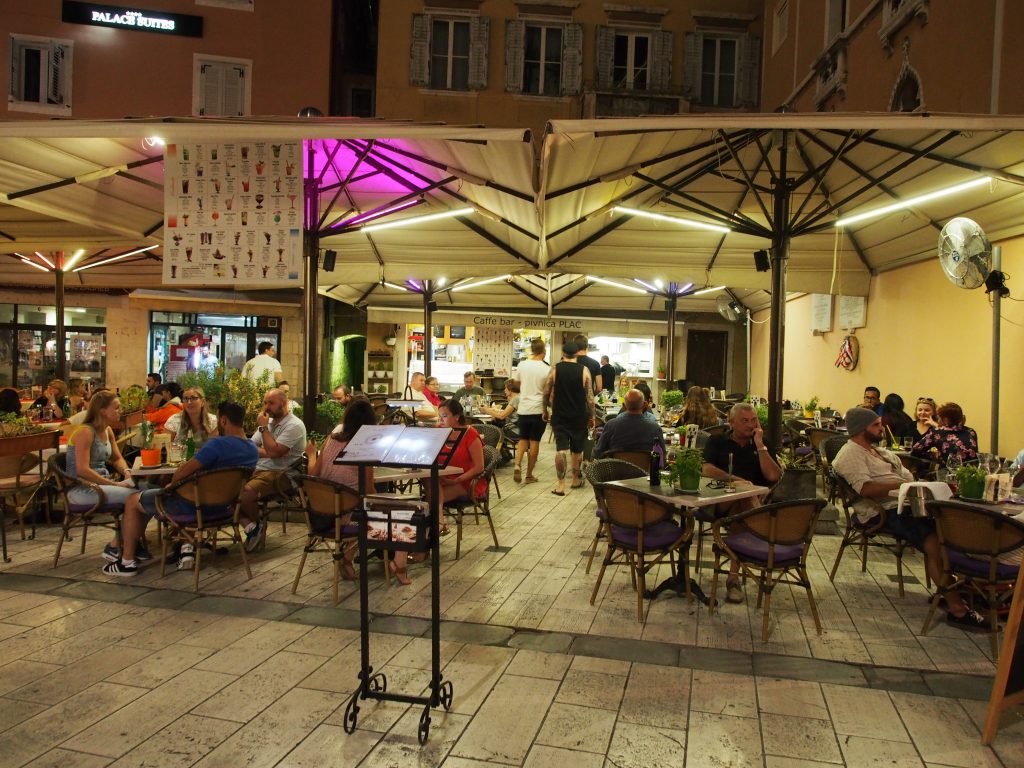 After dinner, we walked to the port and played Pokemon Go for a little. There were lures at Pokestops and a couple of gamers camping there too. Got ourselves an almond gelato 8 kuna en-route back to the apartment.
Back at the room, it was cleaning up and bathing before feeding baby K milk and sleep.