Another road trip was planned for this day. Packed and checked out of the Highlanders via key drop. Drove to and parked at the parking lot near the Enchanted walk and got out for the enchanted walk circuit, some 10mins away. This was an easy walk, circuit type and 20mins max. It went around vegetation and along a stream before exiting near to another lodge and it was a 5mins walk back up to the carpark. Refreshing though nothing really interesting to see.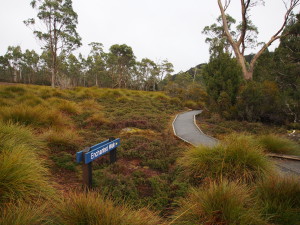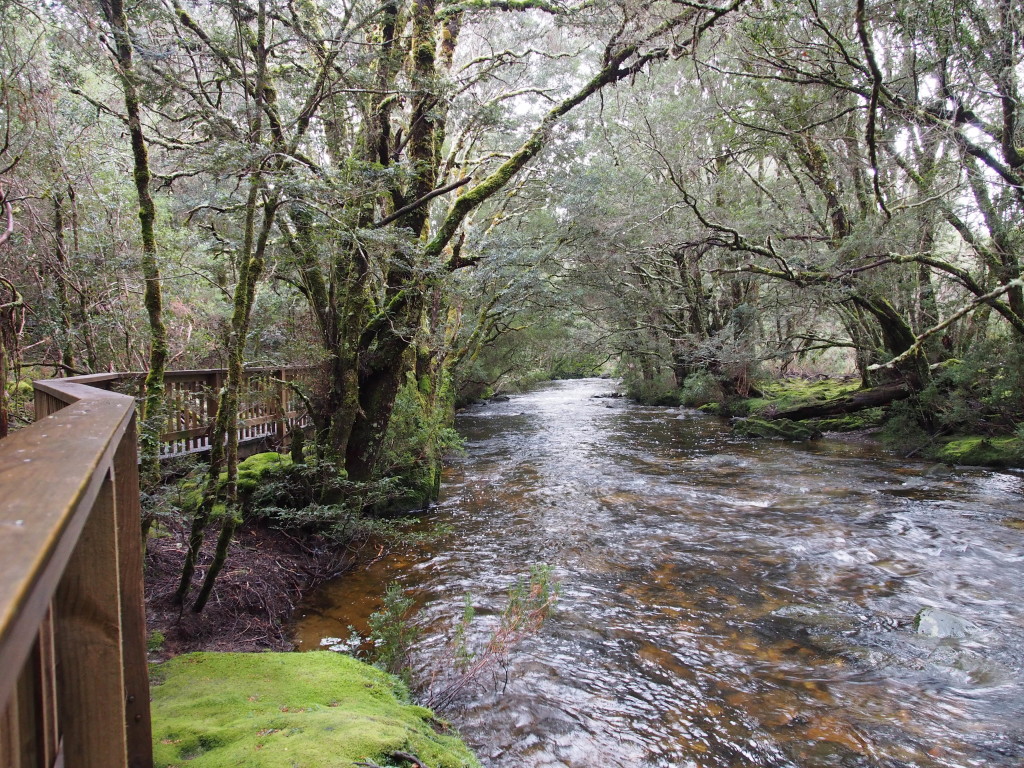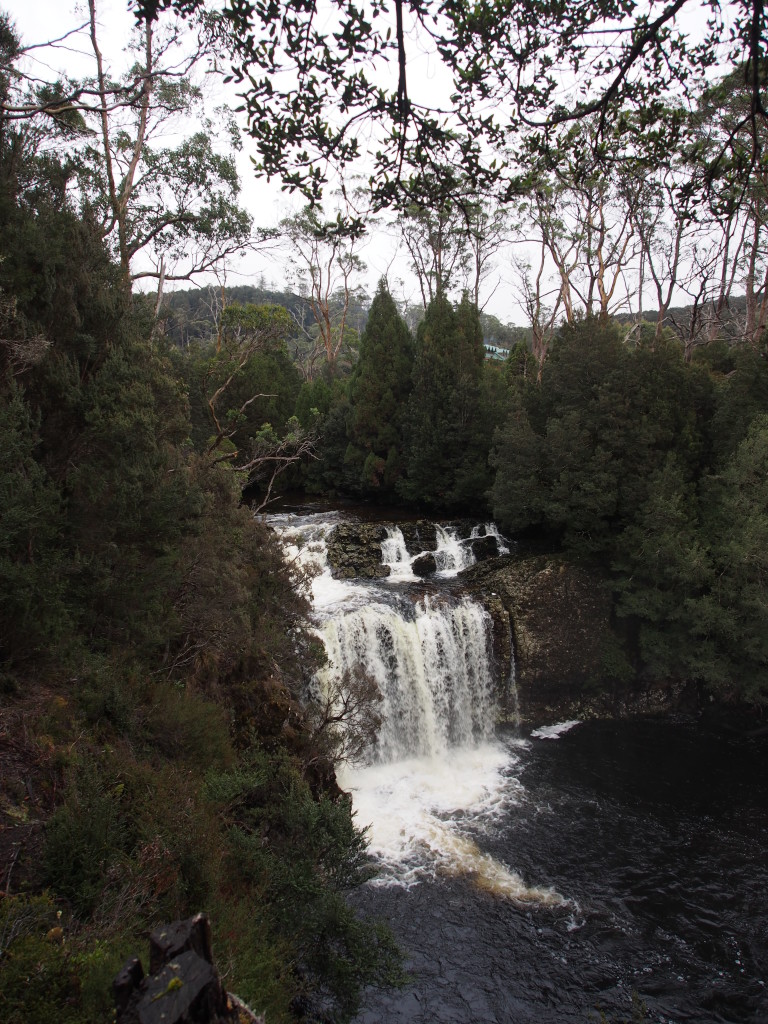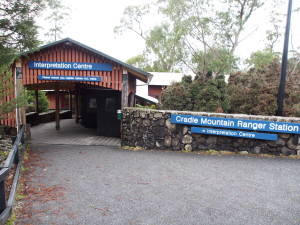 Then it was an onward journey to Lake St. Clair, at the southern end of the national park. Drove westward via Zeehan, Strahan and Queenstown before getting to Lake St. Clair. While I mentioned previous day that there weren't opportunity to drive into "clouds", we had the opportunity to do so as the road was uphill and downhill, and the fog at the roads nearer to the top of the mountains was thick enough to blind us so much so that the visibility was only about 10meters. Luckily it was only temporary and we were out going downhill towards the town.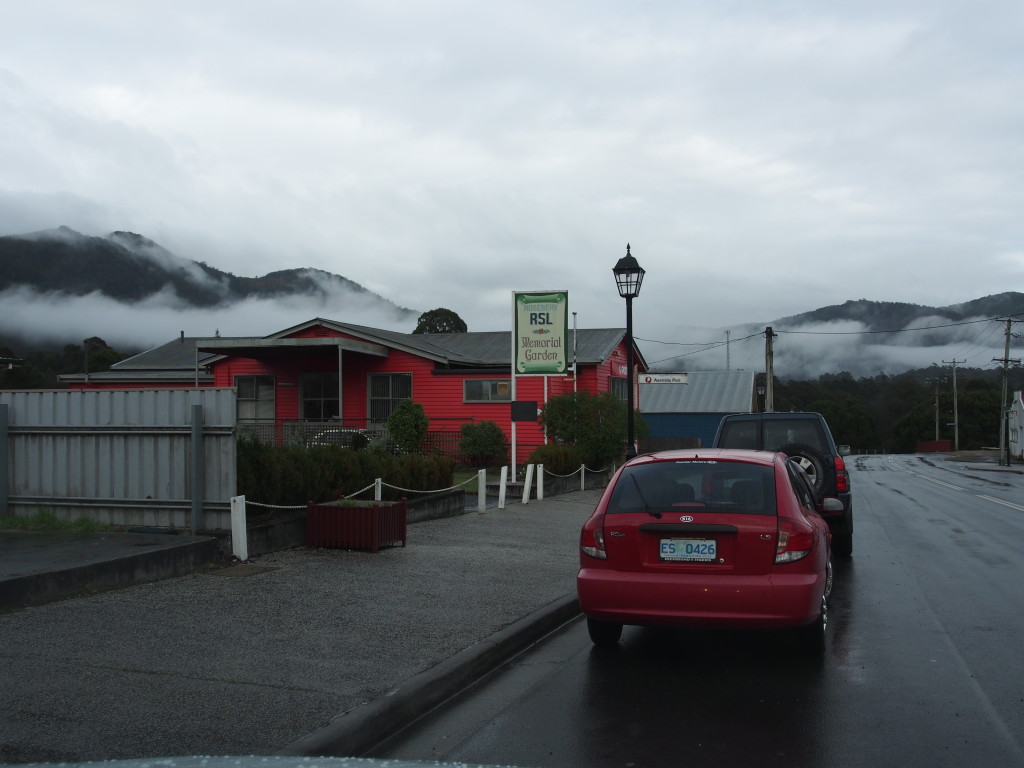 First town of Zeehan was really small (did we miss something?) and therefore we only stopped by the IGA supermarket to get some coffee. Took the opportunity as a break from driving but soon we were on our way to Strahan. Strahan was a town a little bigger than Zeehan and had more lovely old buildings near the jetty where tour cruises to the Gordon river would depart. However, the place wasn't crowded at all, probably because it was still low season. Went into Gordon River Cruises to ask about the Gordon River cruise that we tried to inquire during our planning few months back but didn't receive a reply. Informed on the spot that on that day, there was only one trip in the morning at 830am and if we were interested, we had to come back the following day. As we were heading to Lake St. Clair, it was not possible to do that. Continued to move on to the next town.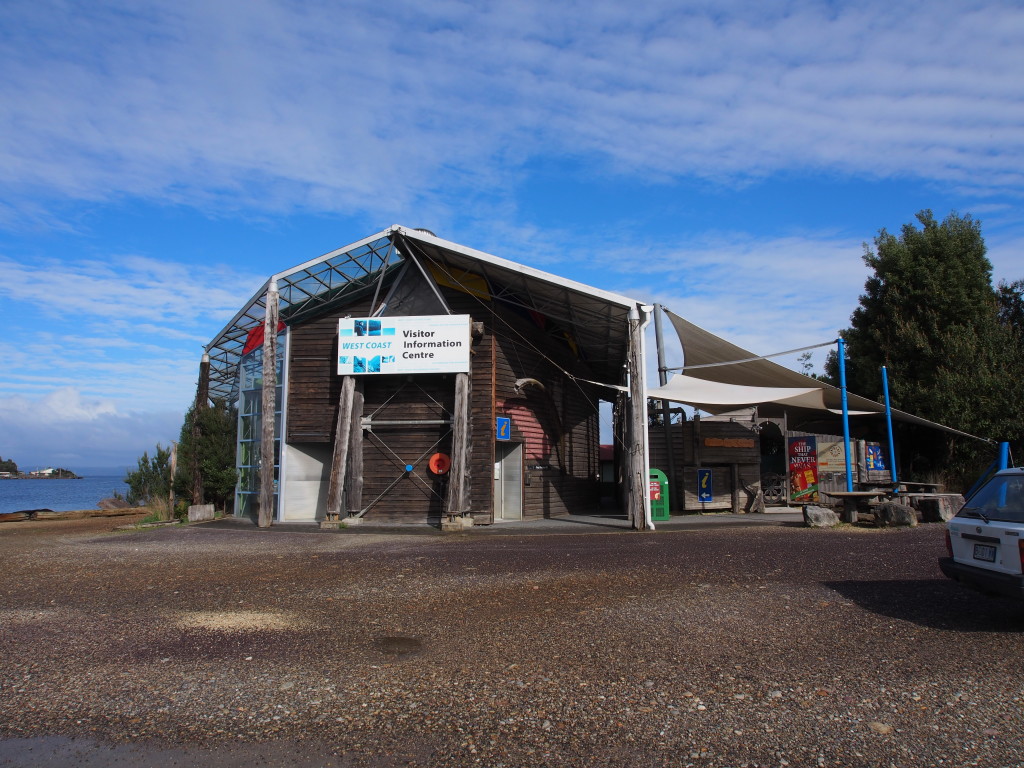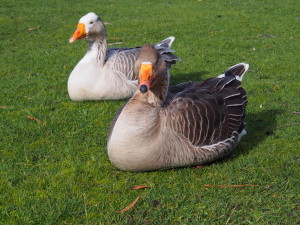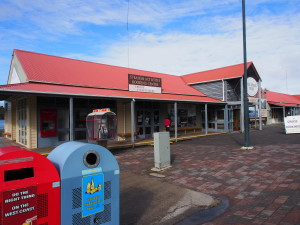 Queenstown was an equally small town like Zeehan and was out of our expectations as compared to the Queenstown in NZ. Planned to have lunch and eventually we did, in a small food store having pies and fish and chips. Didn't spend much time there as well, continued our drive towards Lake St. Clair.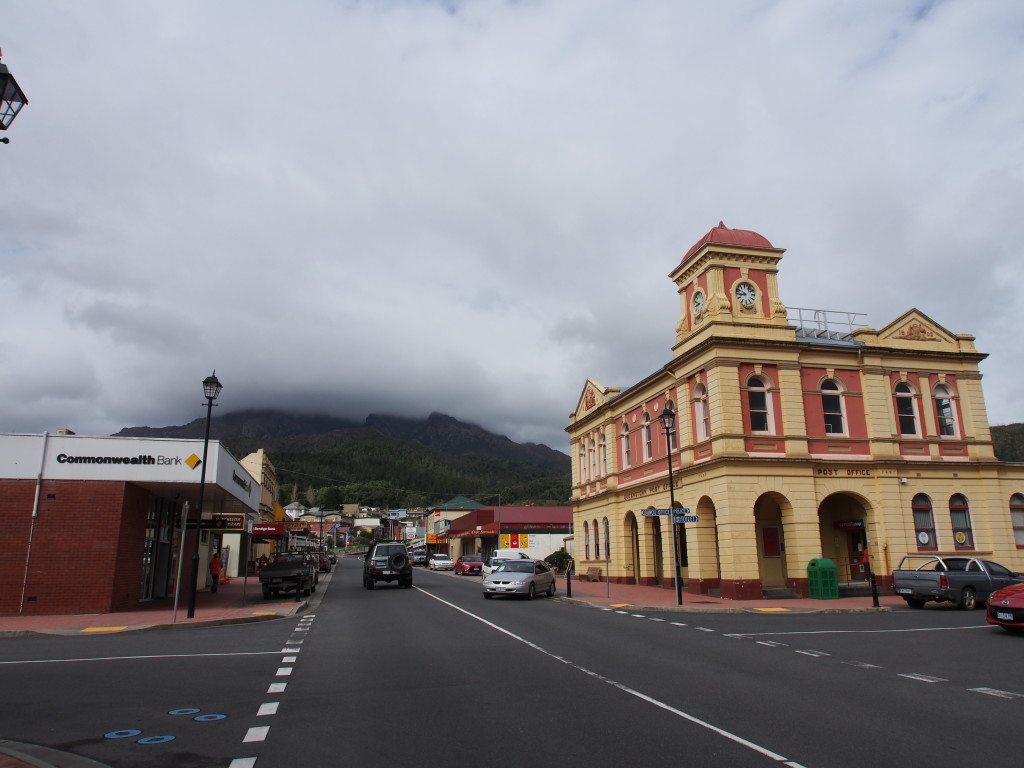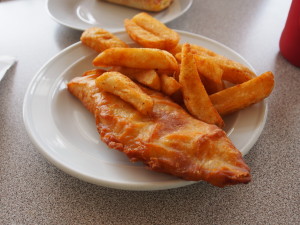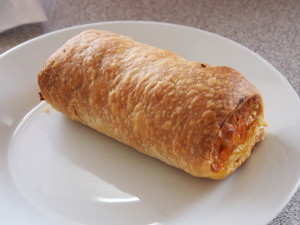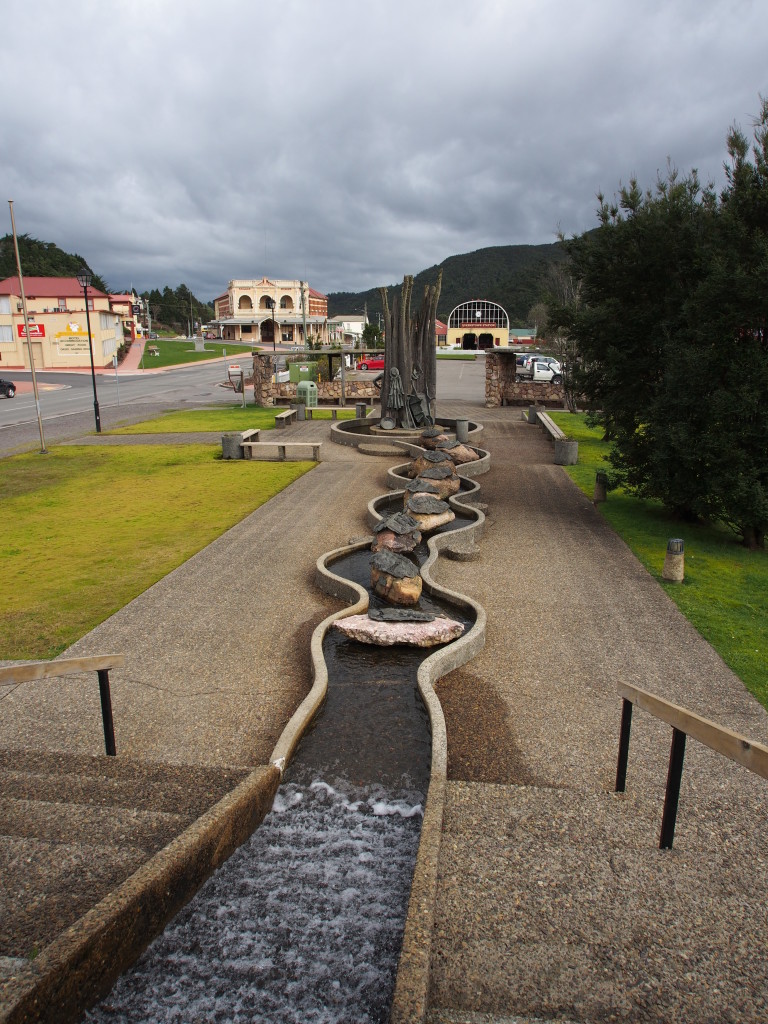 Our accommodation was Lake St. Clair lodge but wasn't sure where it was as the GPS pointed a location on the road that was leading to the National park. So we continued to drive on even after the GPS have told us that we have already arrived. It was when we finally reached the visitors center that I realized the lodge was just next to the visitor center. Checked in and was informed that the only places to have dinner was either in the lodge restaurant or the one on the main road, 5km away. We decided on having dinner at the restaurant itself and were told to come back by 6pm, seemed like there weren't much people around and the restaurant would close earlier if we have finished our dinner.
Drove into to where the cabins were and all the way up to our unit. Control of access and entry was through card key and the cabin had a view of the lake. The cabin was the warmest so far and thus comfortable for us in the cold weather. The bathing accessories provided were from Molton Brown, some good stuff indeed. Only downside was there weren't any TV.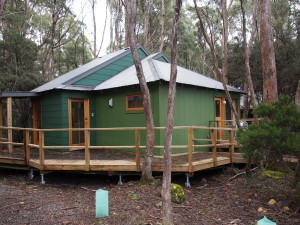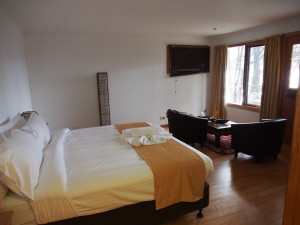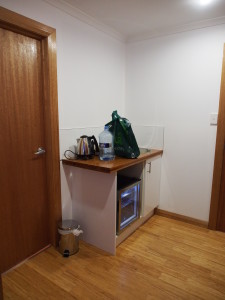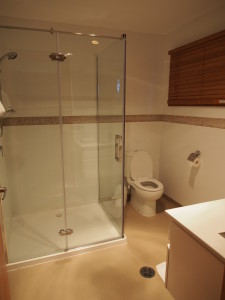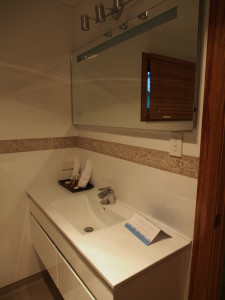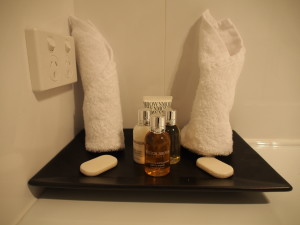 Went back to the recept to enquire about the cruise and was told that then only trip of the day was out and if we wanted, we had to pay the full fees of charter, 240aud. There was a cruise that was booked for 11am the next day and if we wanted, we could join that trip for 60aud pp, much cheaper. The ferry service that was used mainly for ferry services were not meant for the cruise trip and therefore they couldn't allow us to take it like one.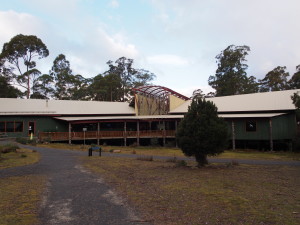 After leaving the reception, we proceeded to take the track to see what we could do. Trekked to the the viewpoint to the beach which was just 5mins away. After that, we decided to go in the further and about 20mins of slow walk, we arrived at the campsite called Fergy's paddock, with a little track to the lake as well. The day was still not too dark so we tried to walk in further but stopped before reaching watersmeet as it seemed like it was getting dark and looked too far for my pregnant wife to walk.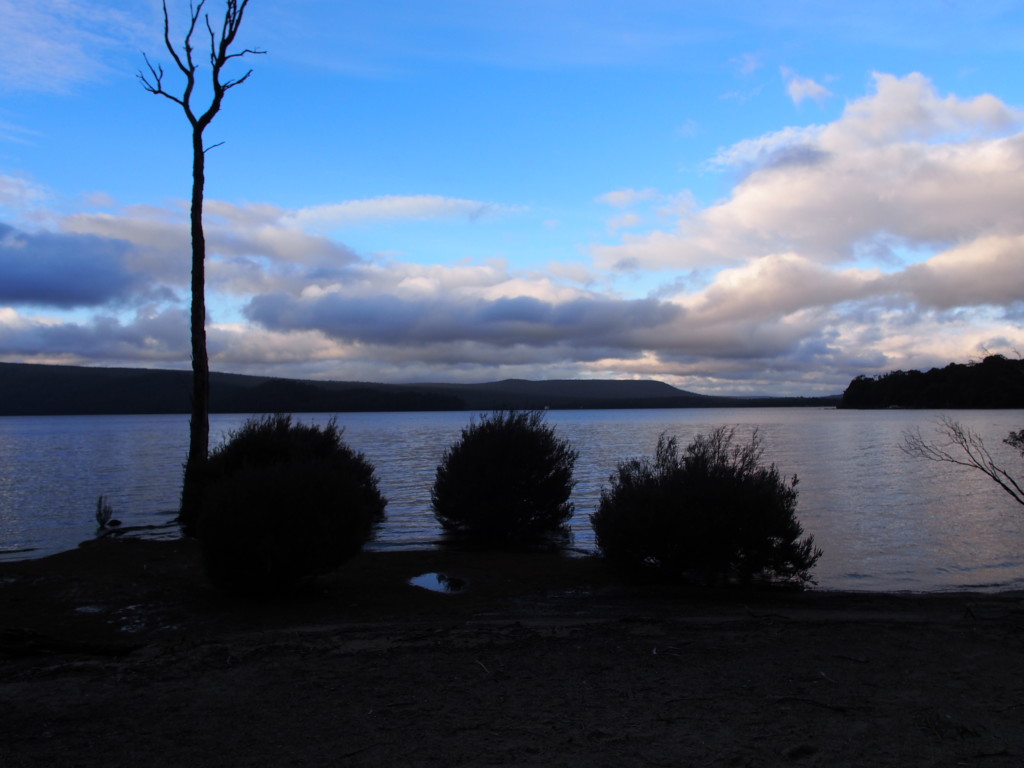 We went back to the restaurant after another 30mins and ordered dinner. We weren't the only people there, there were 2 other couples and a group of four that was also eating there. The staff from Hong Kong was friendly and had a chat with him before we ordered our mains, that arrived in really huge portions, curry chicken and carbonara.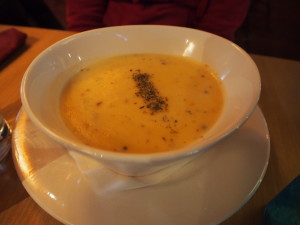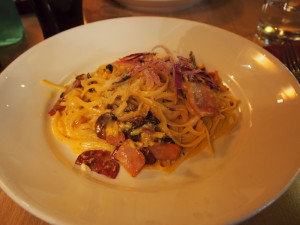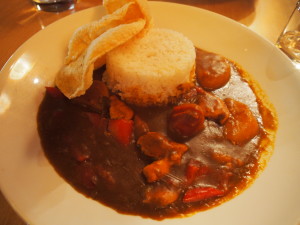 Went back to the cabin and while returning, saw some creatures on the road sides. Snapped a photo and identified these as possums for their pink noses. We retired early for the night as I was intending to walk to Platypus bay to see if I could catch a view of the illusive creature and it had to be done at first light. Furthermore, without tv or wifi, there was really nothing else that could be done then to sleep.