The sleep was ok in Seaworld resort but it was kinda noisy at times. The sounds could come from neighboring room during their baths where sounds from the running water could be heard or when the fridge started up after a while or from some excited kids at the corridor.
Woke up at 745am as it wasn't a busy day. Packed and had our packed breakfast from the day before. Checked out at 930am before making our 2nd trip to Sea World to catch the seals' show we missed the day before. It was an interesting show with the animals being part of a cast of a detective storyline. Amazing to see some the big seals doing the tricks that were instructed, returning to catch the show was worth it. We liked the dolphin show better though.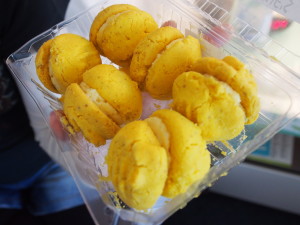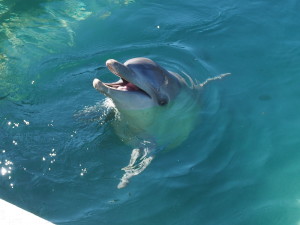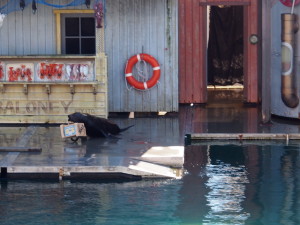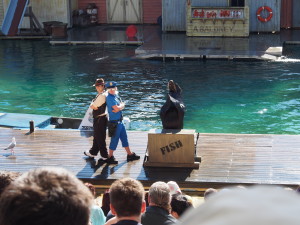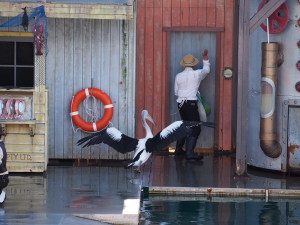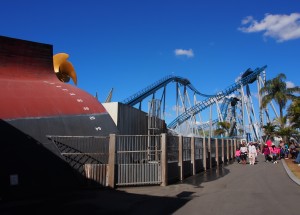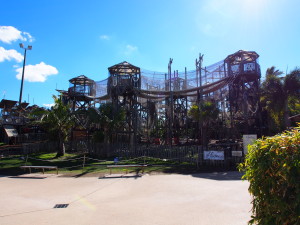 Left Sea World and drove about an hour down to Brisbane. Checked in at the Meriton Serviced apartments and was given a low floor of 20, comparing the towering 70 over floors that it had. Lifts were all controlled using the electronic card and dedicated to the users. Room was ready and it was amazing. Modern design, very spacious, not too bad a view, a great deal of facilities, good proximity to most of the areas we wanted to visit for a comparatively affordable price. Only for the carpark that was Aud35 a night, it was a good accommodation overall.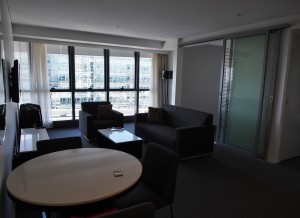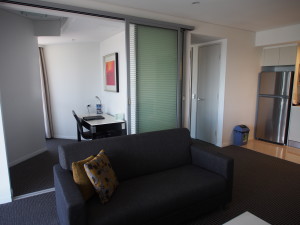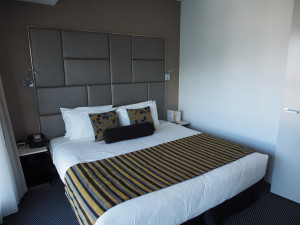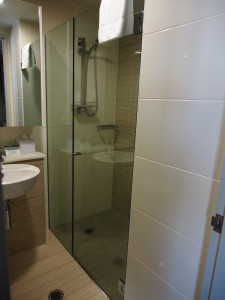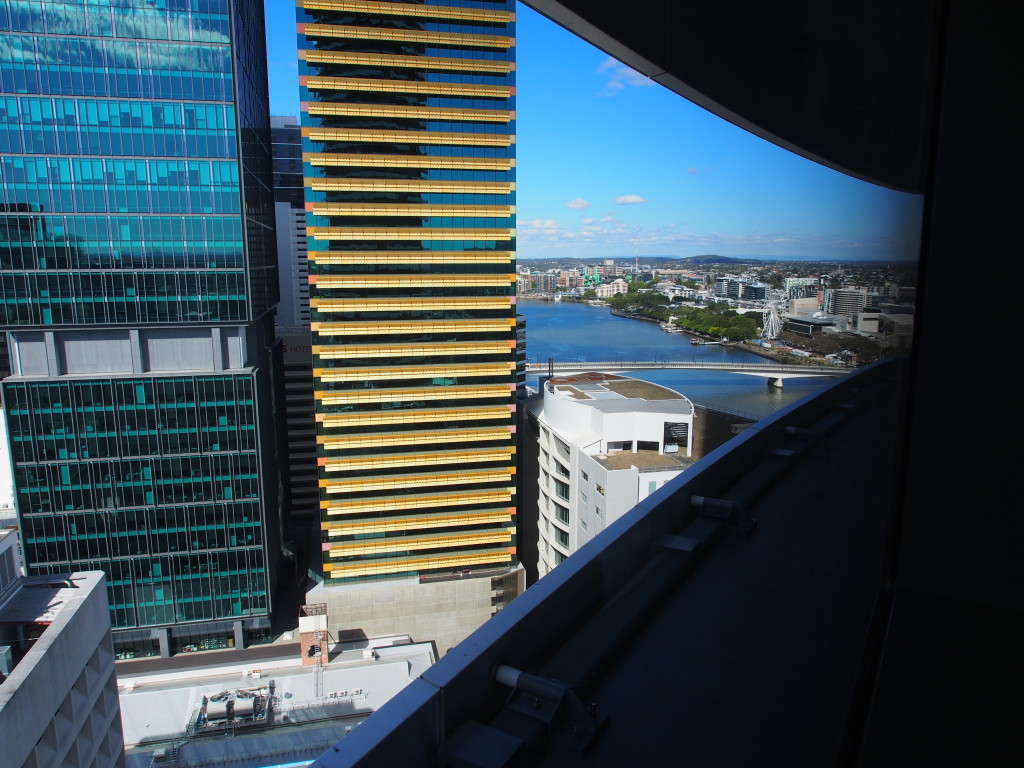 In search for lunch we walked about 20 mins to the South Bank Parklands across the river. The walk was easy in the lovely weather and we enjoyed the beautifully designed city and park. And there was free wifi, everywhere in the park! Over at Little Stanley street, there were rows of food cafés and restaurants and we settled for Japanese restaurant Ginga, something affordable and ok food.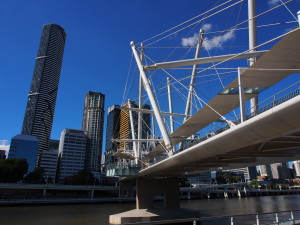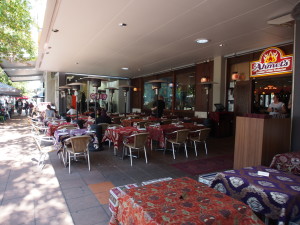 After lunch, we crossed over to another row of cafés inside the parkland itself, visited Stone Cold Creamery for some ice cream. There were some policemen that were standing around a person somewhere closed by, didn't bother to find out more as we left soon after we were done with ice cream.
We walked off our lunch as we went past the man made pool/beach within the parklands and past the ferries wheel and across Victoria beach towards Queen Street Mall.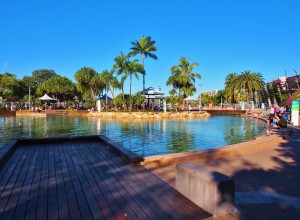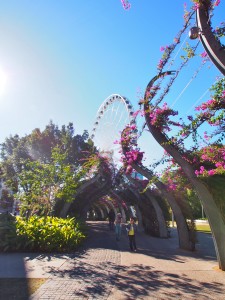 Shopping here reminded me of Sydney, but at a much smaller area. Had some stuff to buy and visited the stores such as Myer and Target. In the end didn't get anything much since prices weren't that cheap.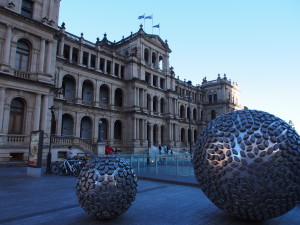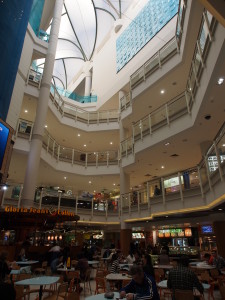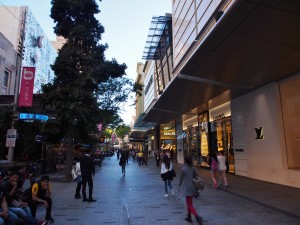 We decided to go to the City Botanic Gardens for a short stroll about 600m stroll southwards. Nothing fantastic about the gardens, maybe we didn't walk that much of it, but the chilly weather makes walking in these parks feel great.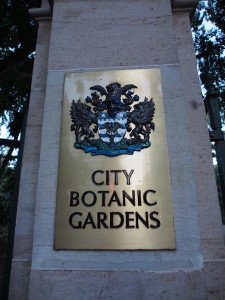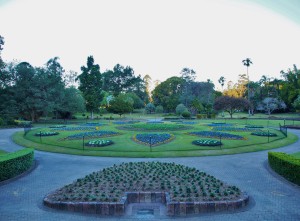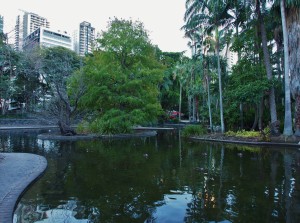 As the sun started to set, we got to Coles to purchase some pasta and soup to cook in the kitchenette of our services apartment.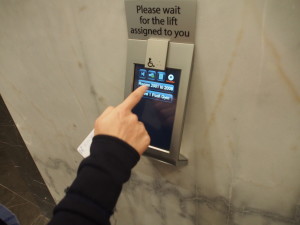 Cooked some dinner, washed some clothes (washing machine and dryer provided) caught some tv and went to bed. Skipped the Mount Cool Tha lookout as it was already dark and simply too lazy to do so.