We woke up late and baby K snoozed even longer as we entered the last few days of this trip. Though it was at a far more relaxing pace then our Swiss France trip from more than a year back, traveling for long periods of time with a toddler definitely was tiring. We packed and prepared for our journey forward as we would be driving to Lake Bled. Got out the apartment by 1030am and in our haste, we locked ourselves out! Quickly contacted the landlord but were relieved that it was ok to leave as she had spare keys to the apartment.
Before going back nature, we drove a quaint little town of Skofja Loka, some 45 mins drive away. We found a parking lot as close to the castle as possible and parked there. Walked through old town, which didn't look all that old until the end where we saw the Capuchin bridge and took some photos. As we returned, we got onto the old but still stable bridge to cross it.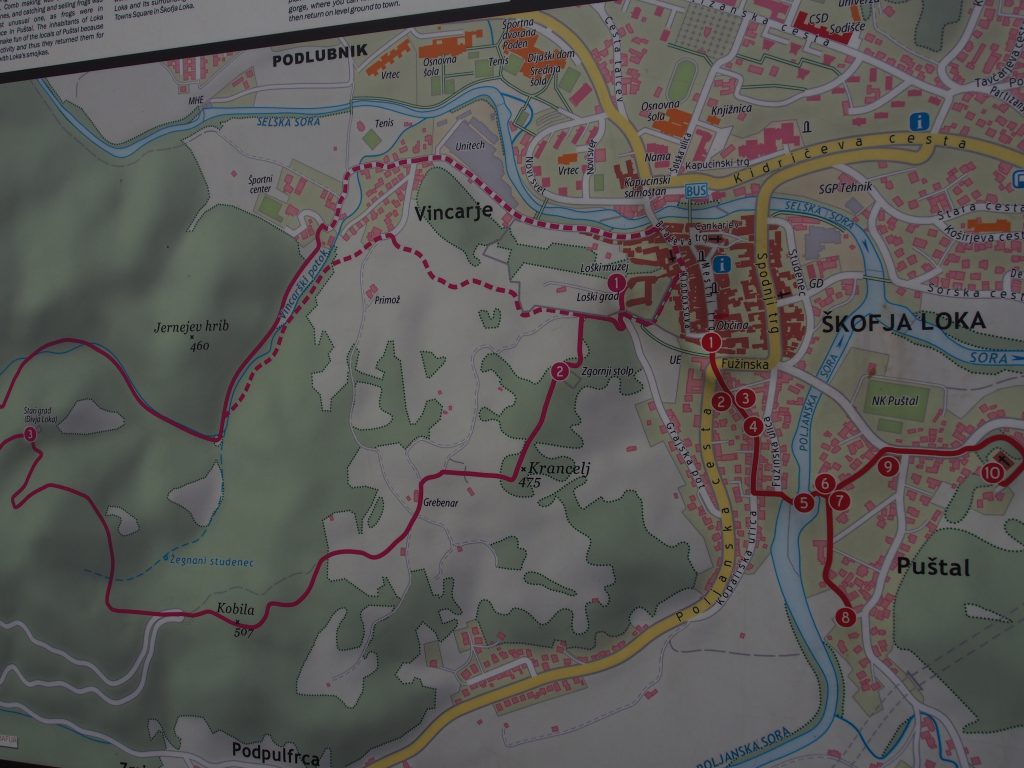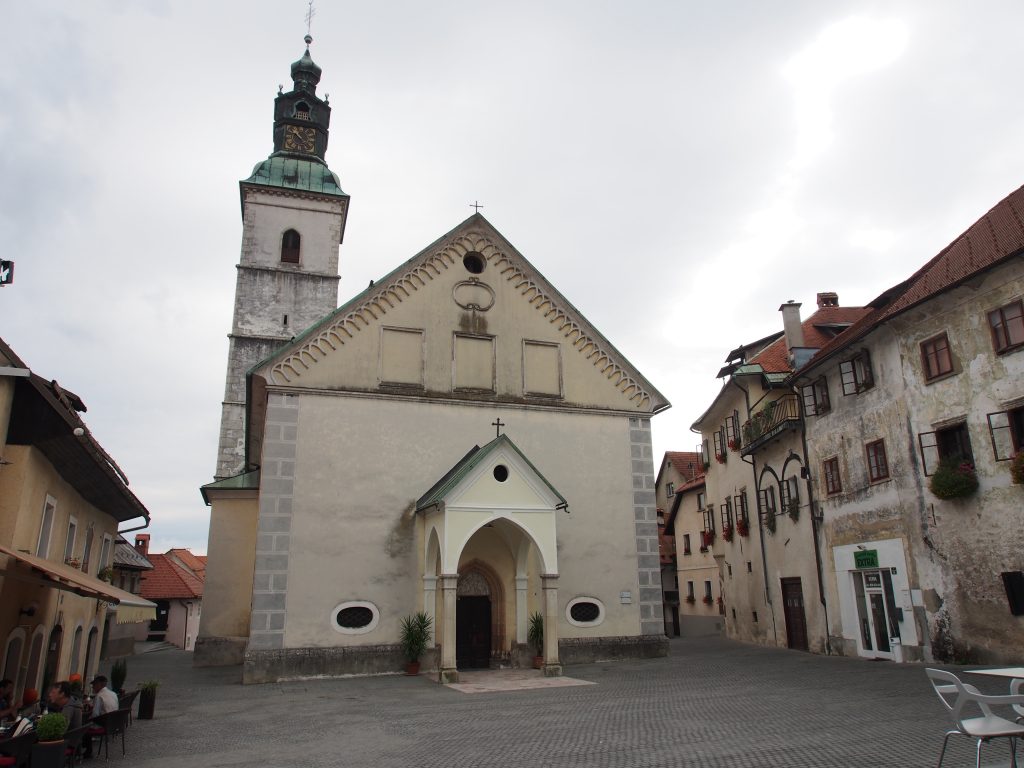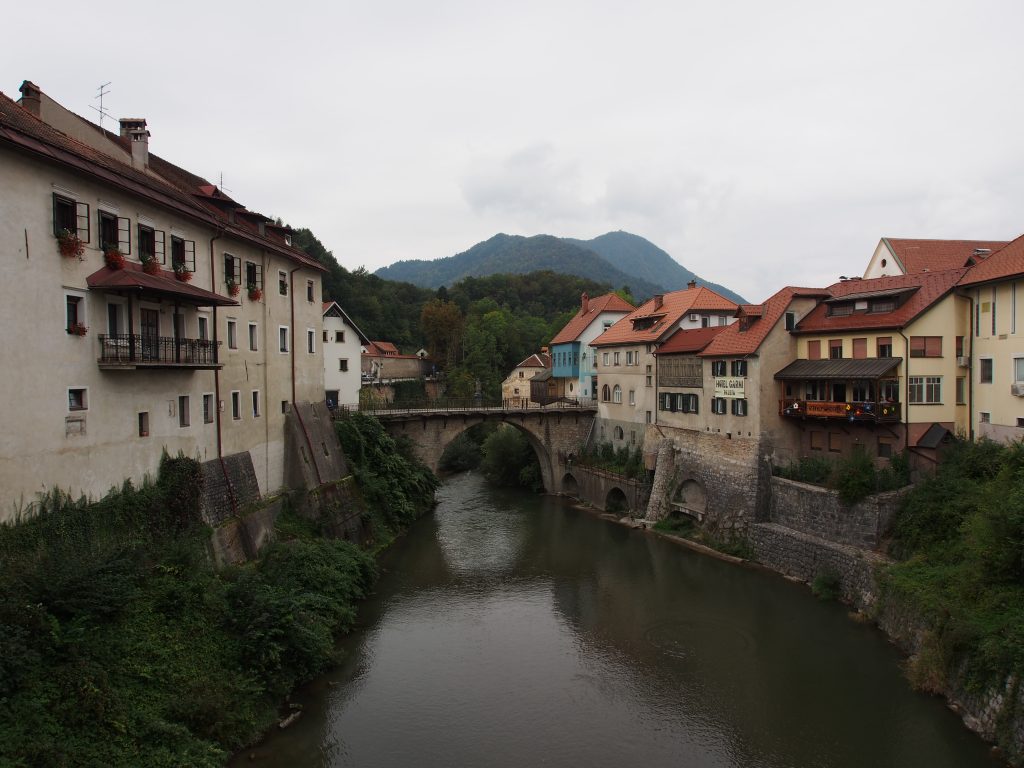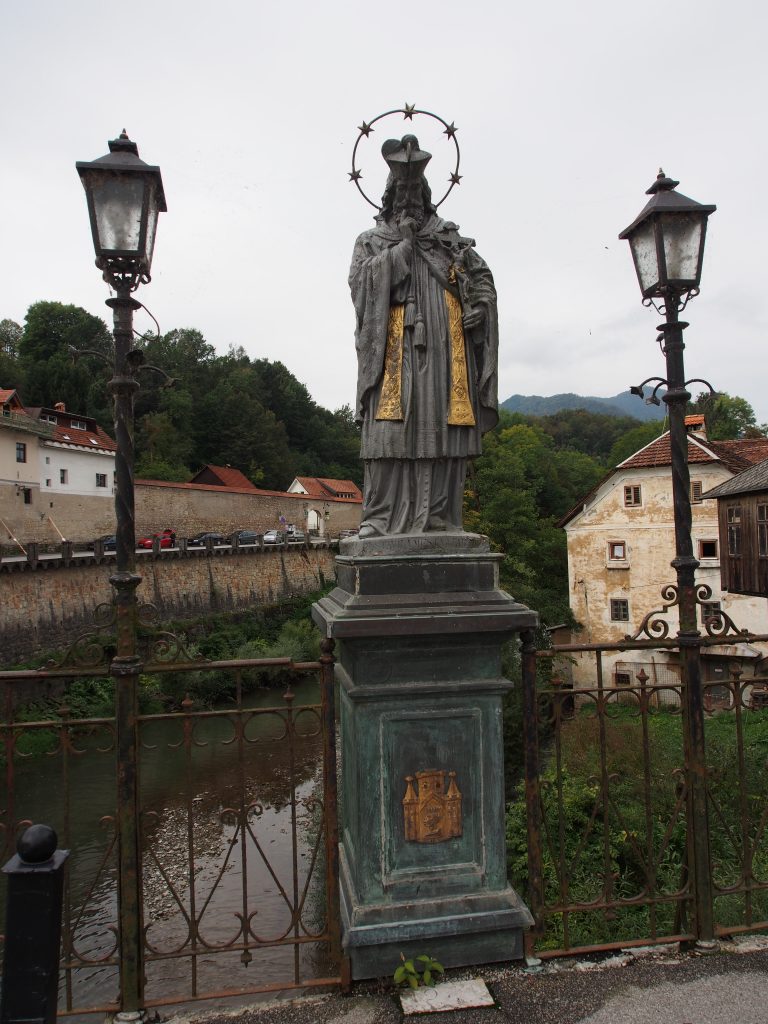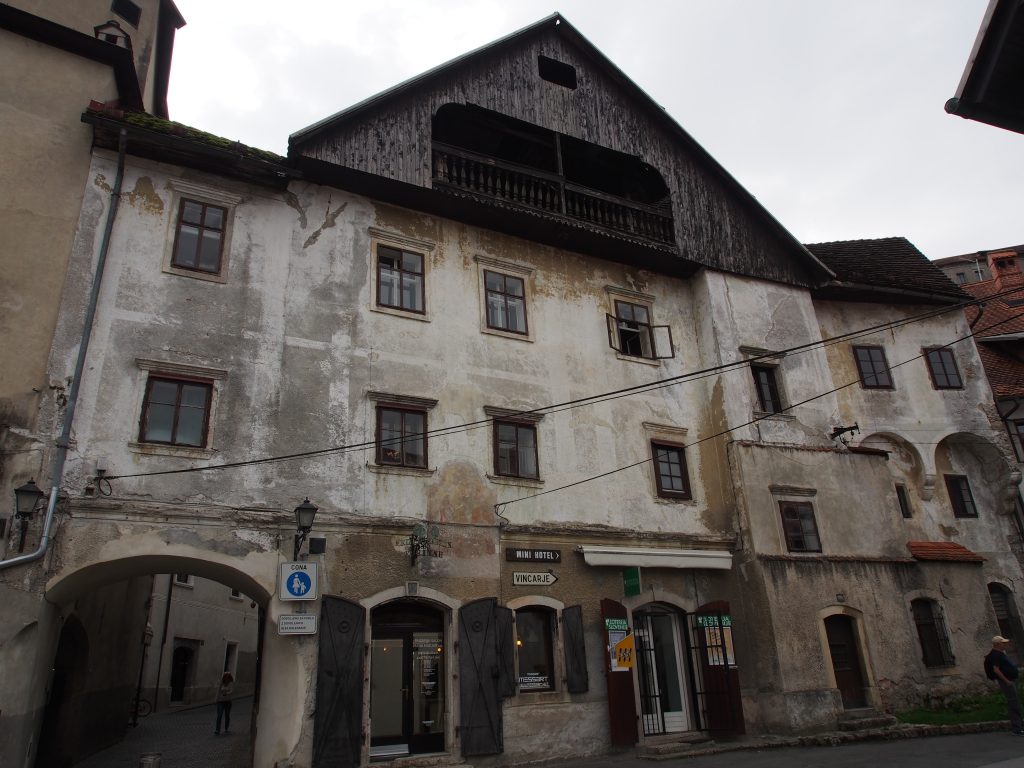 There wasn't really much to see so we thought we would visit the castle. After returning to the point where we started off, we had to climb a long gentle slope followed by a long flight of stairs to the castle. Upon reaching we noticed that other than a cafe, the castle was not available for visit as it was turned into a museum, and that frankly, we weren't really interested. We returned to ground level where we visited a local shop (Trava) and ended up with some more packs of medenjaki, cheaper than those we purchased from Ljubljana market.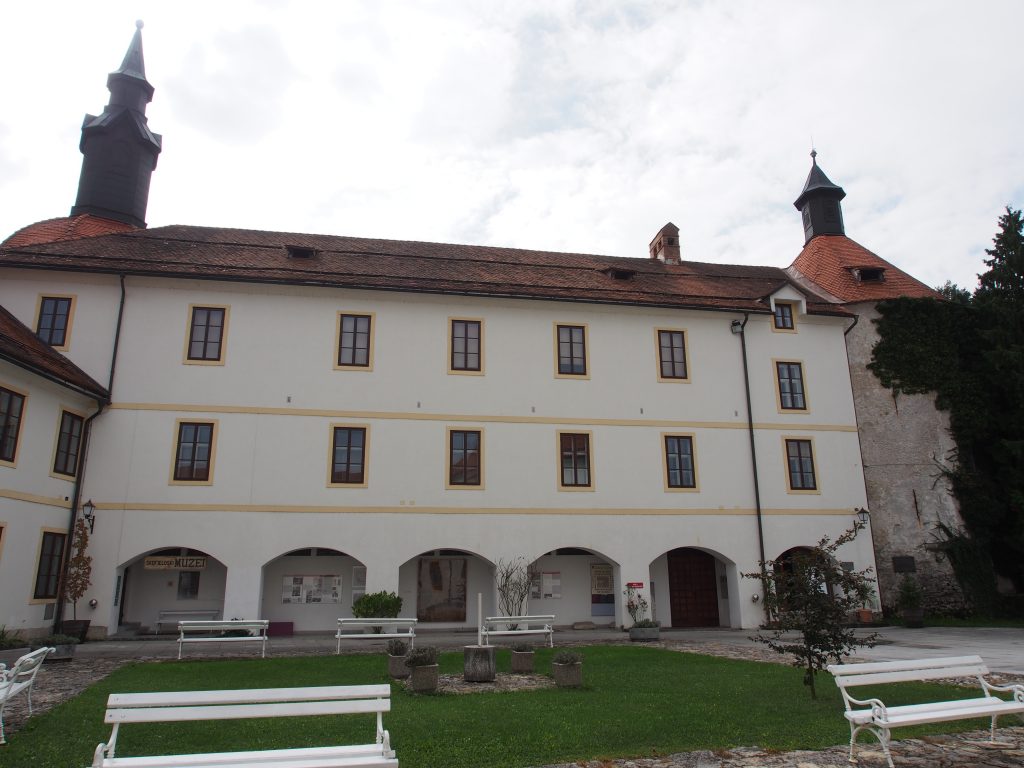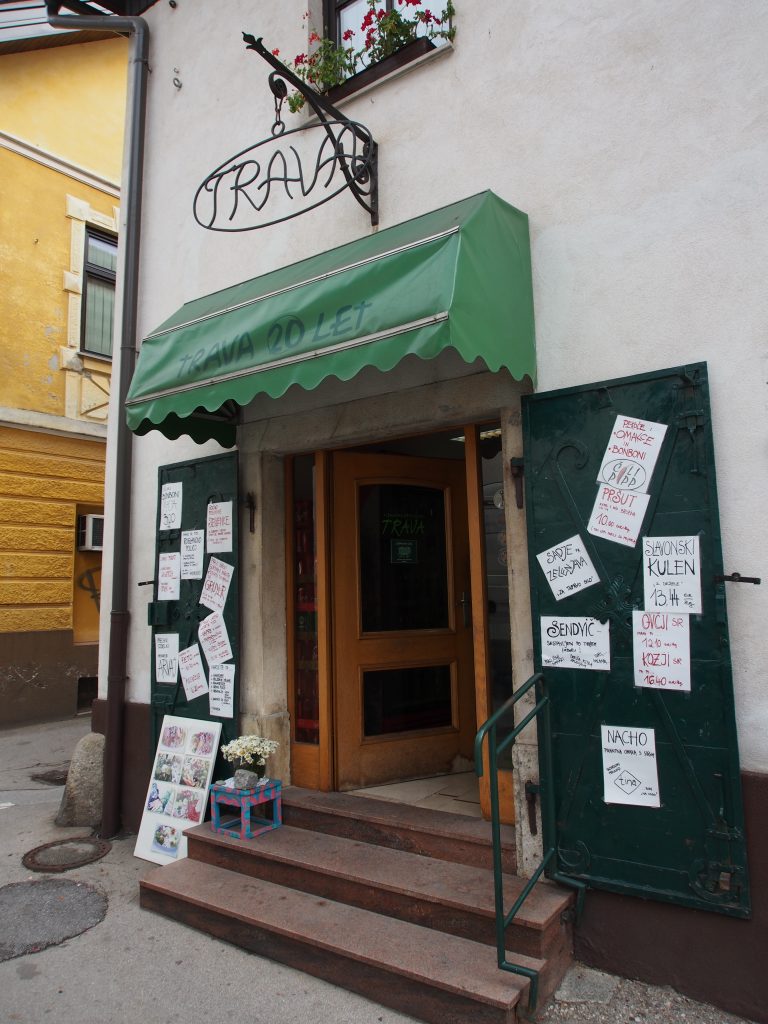 On our journey towards Lake Bled, we stopped by a Interspar hyper mart to shop for more groceries (what else?). It was easier to shop here as there was a tiny shopping cart for baby K to push around and he was enjoying pushing it around, much like his grocery shopping mom. After we were done, we changed his diapers in the car before we were on the road again. The trip took only 40mins before we arrive in Bled.
The Airbnb that we had booked was one just a road across the beautiful Lake Bled and had a clear view of the Pilgrimage Church of the Assumption of Maria. I parked at the carpark which was just in front of the apartment and was met with the landlord almost immediately. She showed us the initial room that we had booked and offered a bigger one which I agreed as it had a wider balcony. It was difficult to move our giant luggage up the steel spiral staircase up to the second floor where our room was but I managed nonetheless. Had to visit Mercator supermarket next door to get some water after all the exercise.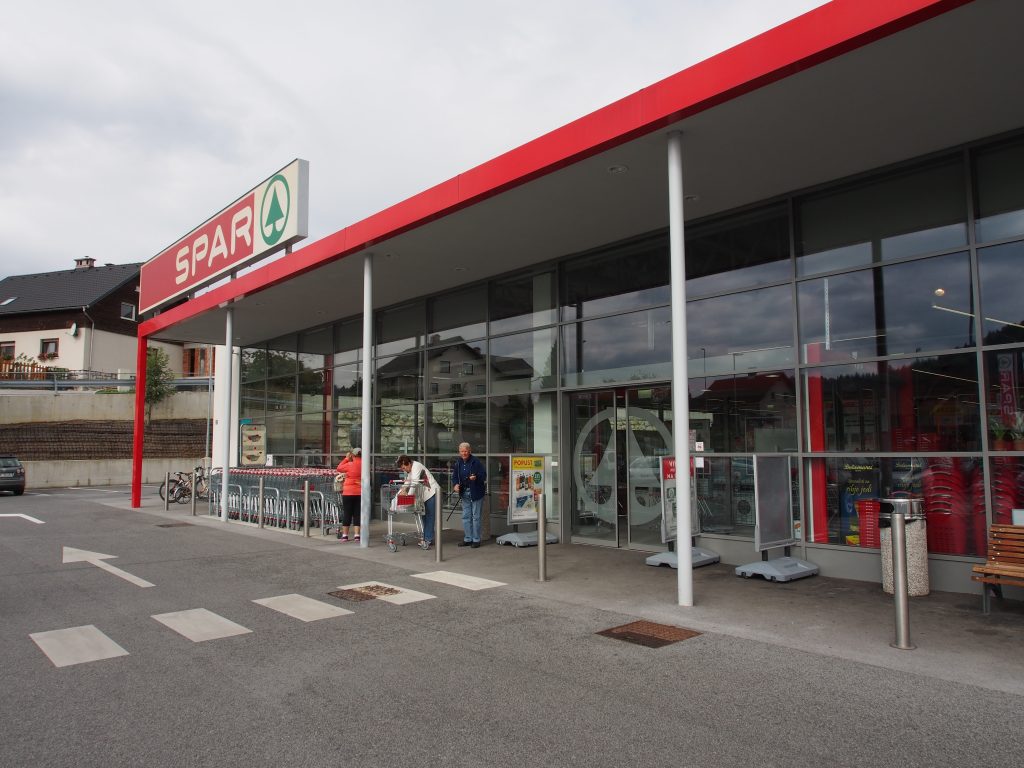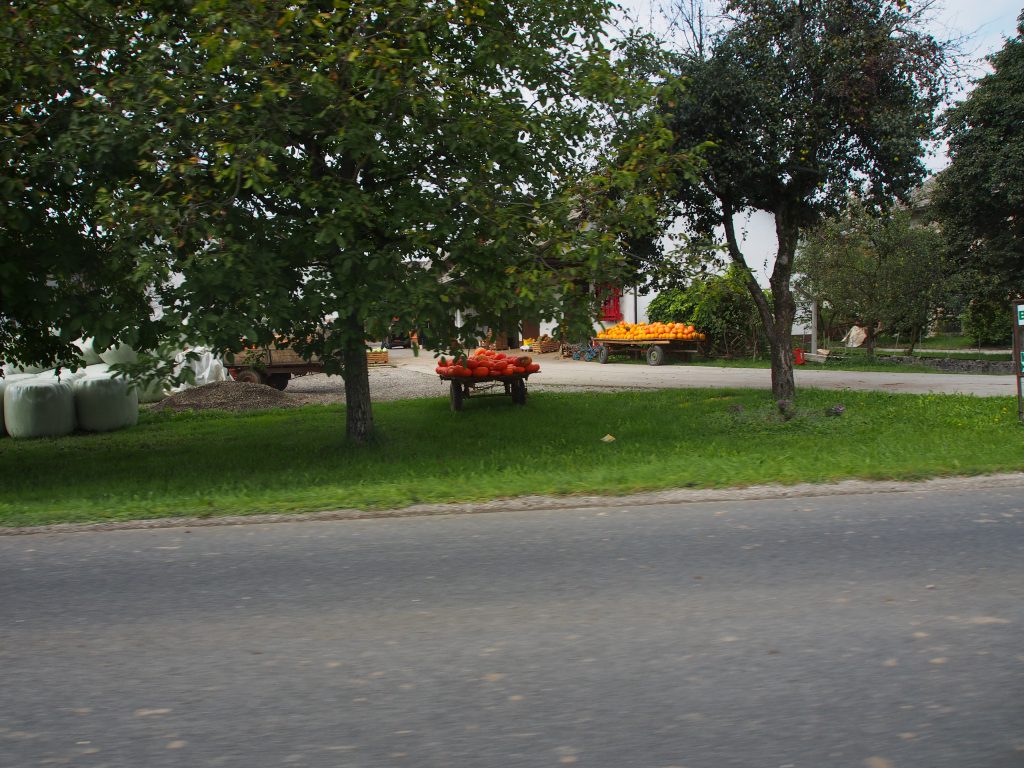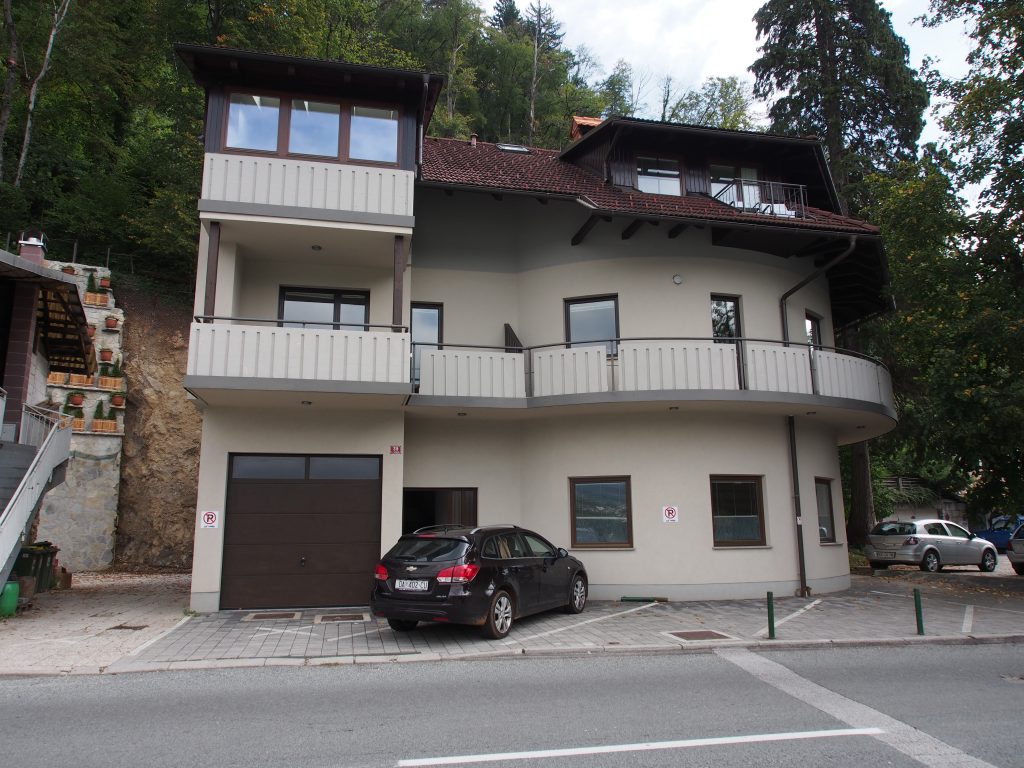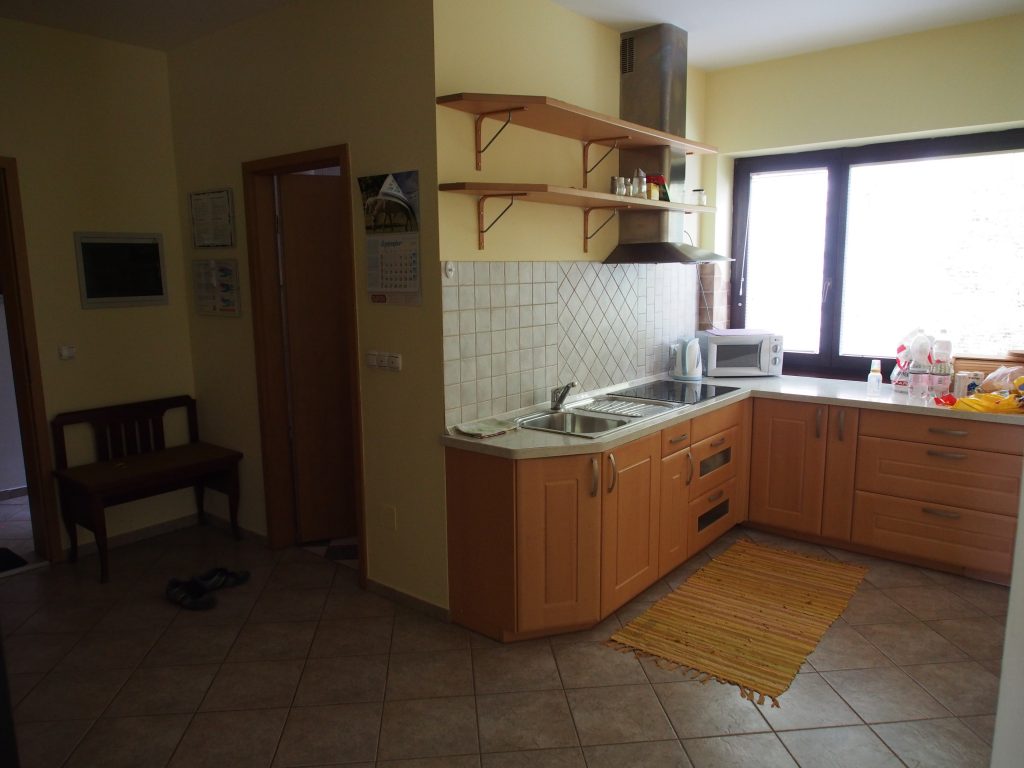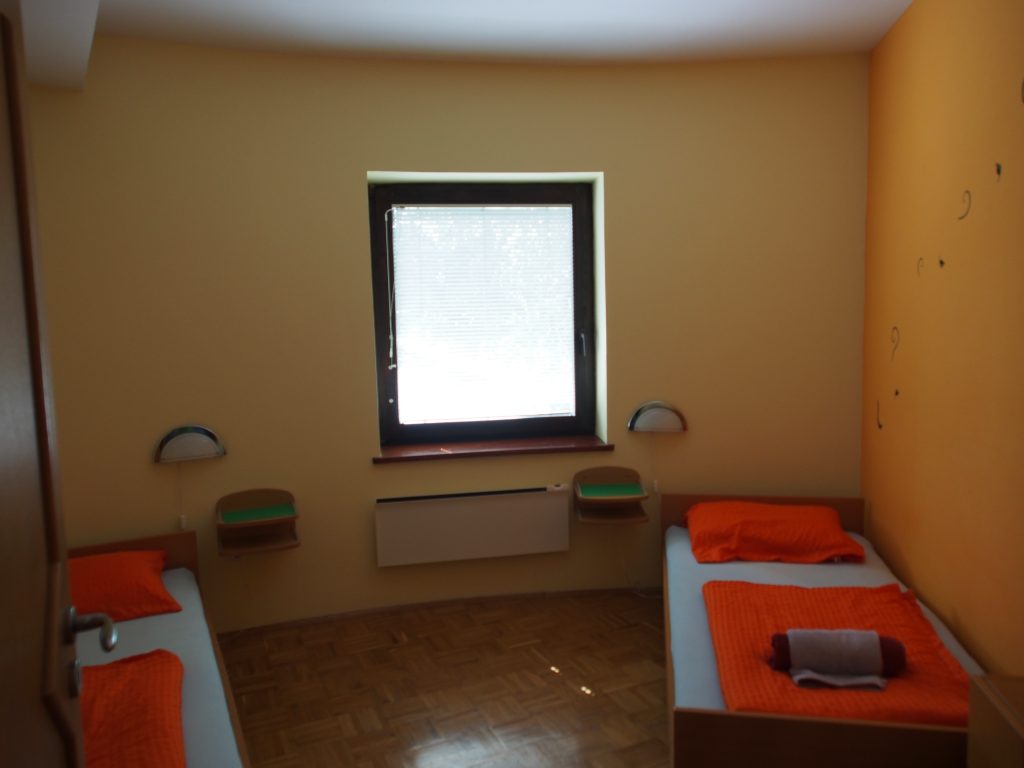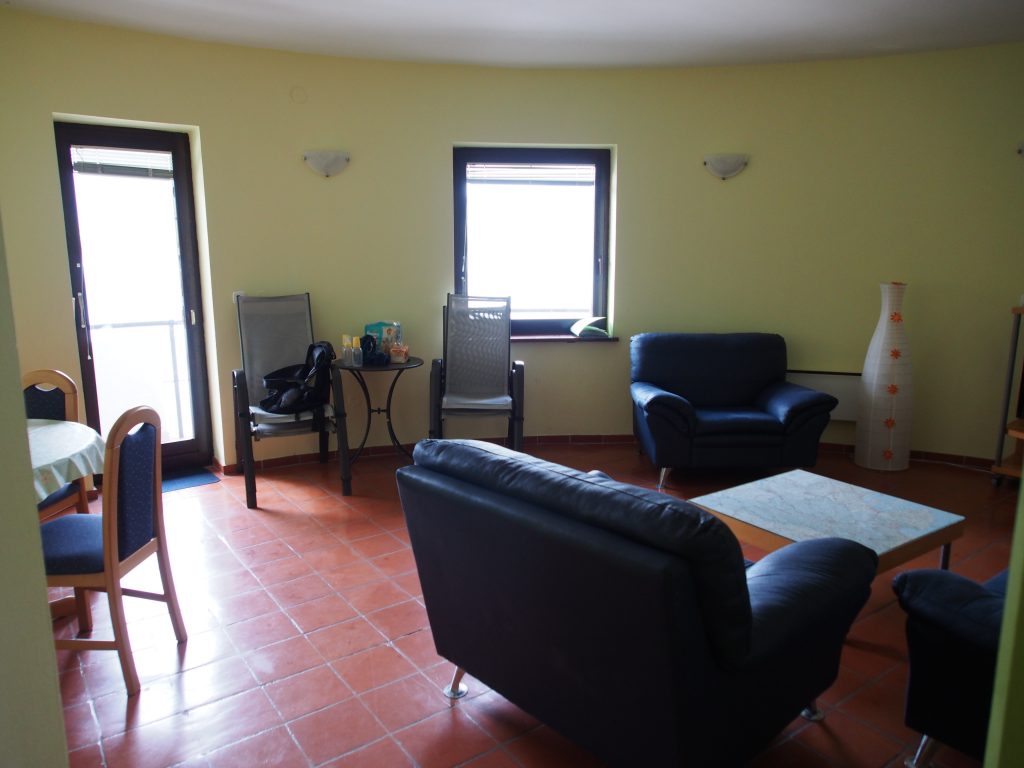 I drove the car around the lake to explore the lovely surroundings. Baby K was asleep from the drive to Bled and so I left mommy in the car with him as I checked out the lake myself. Didn't spend a lot of time before we drove up to Bled castle. Bought myself the castle tickets and was amazed by the beautiful view of the lake that afternoon. The lake became a mirror that reflected the blue skies together with its white fluff, a sight that got me wowwing and stuck to the spot taking photos. I spend little time around the other places of the castle, walking briskly past some exhibit with no time to see and appreciate. By the time I returned to the car, baby K had already woken up.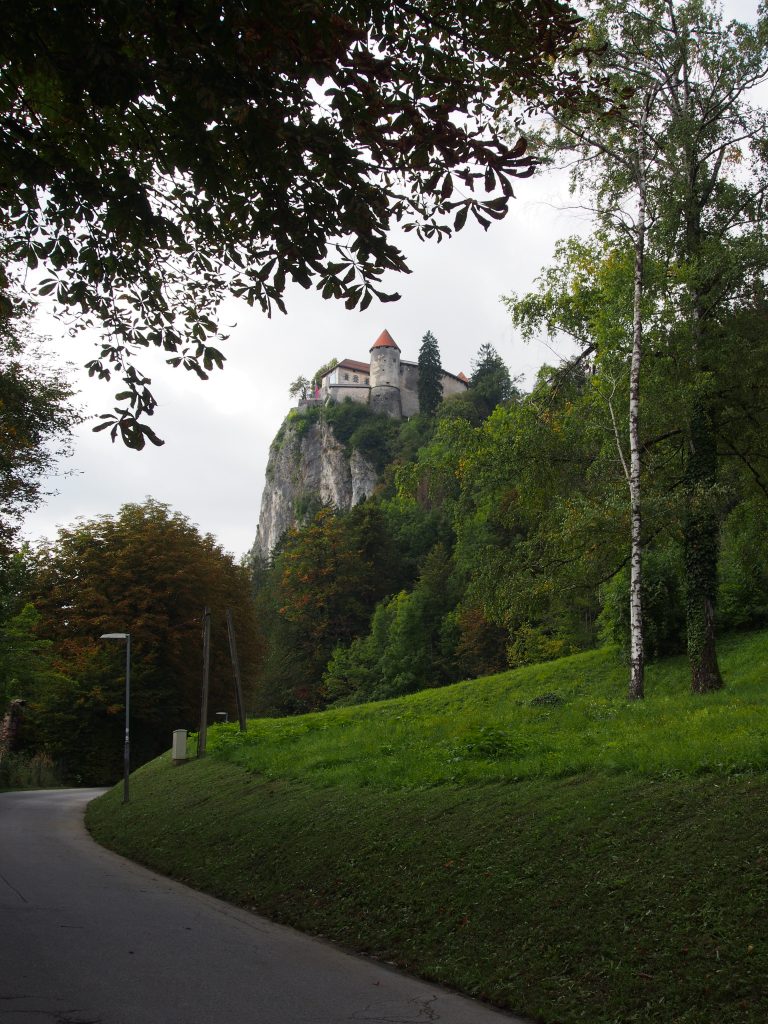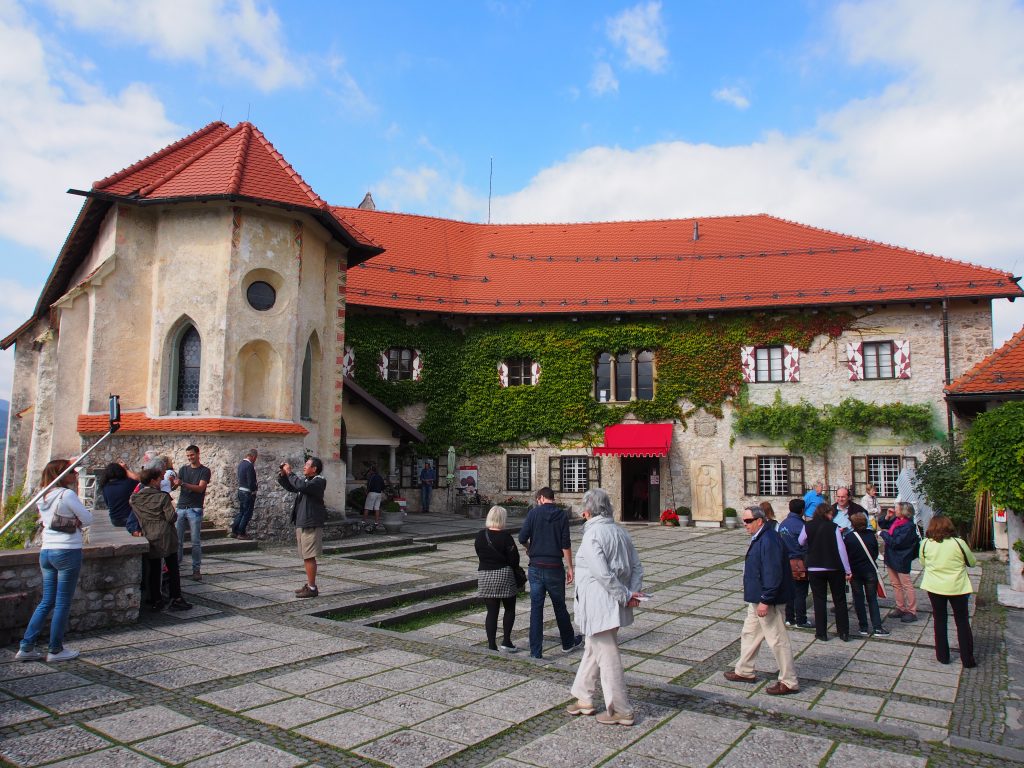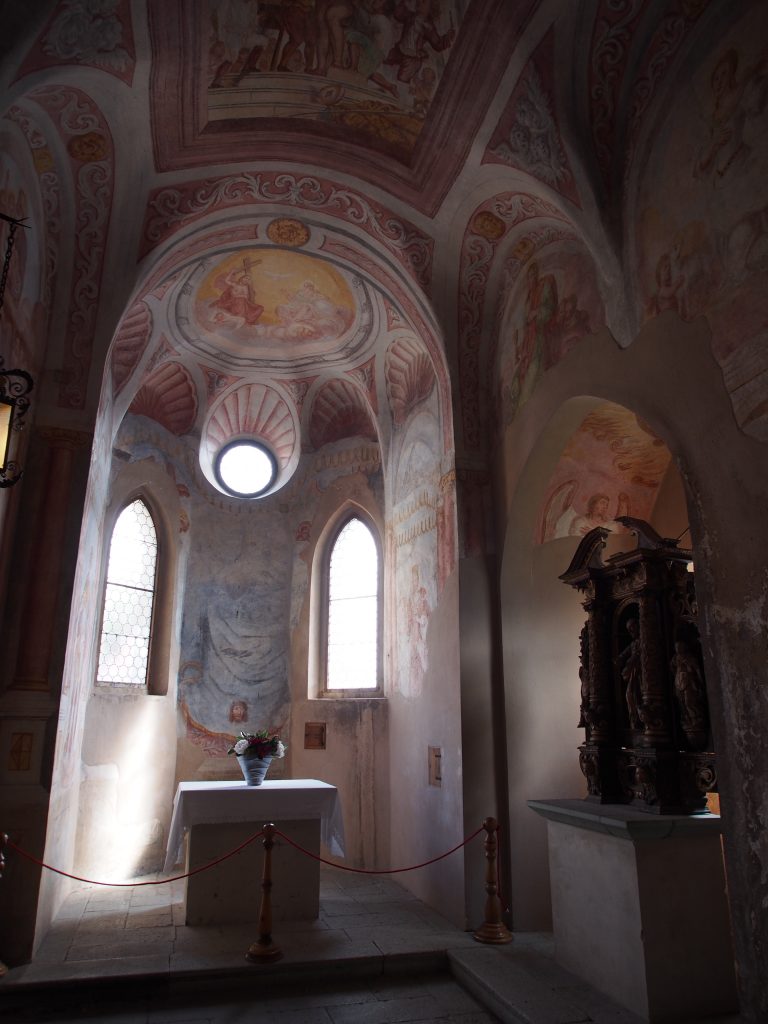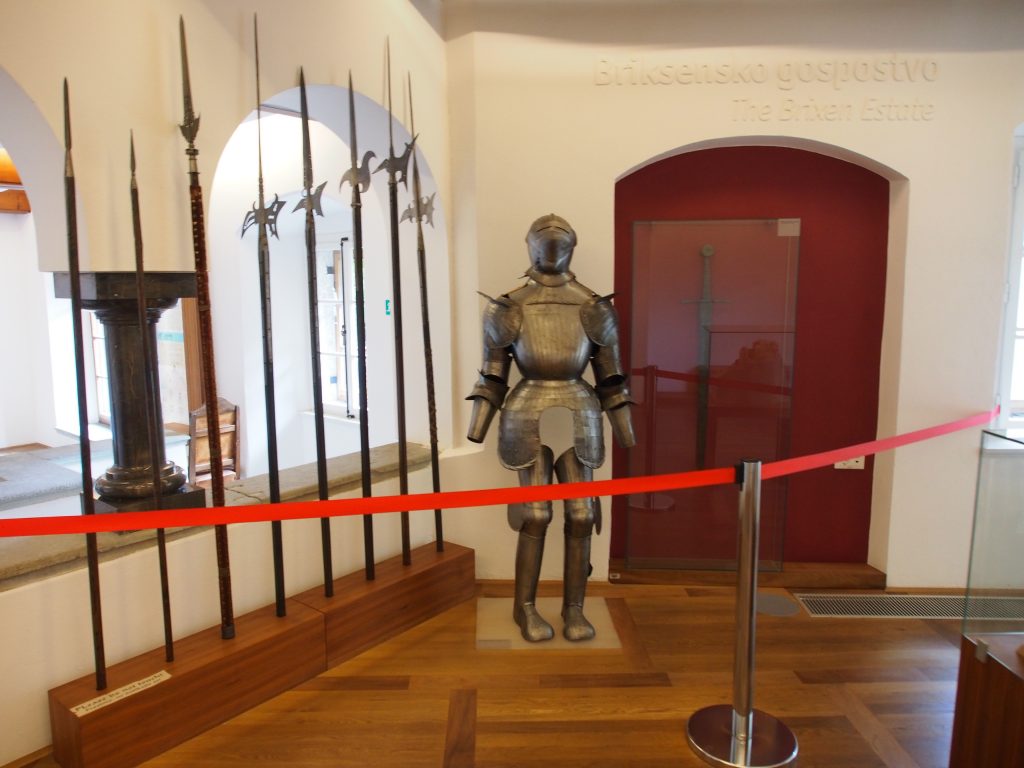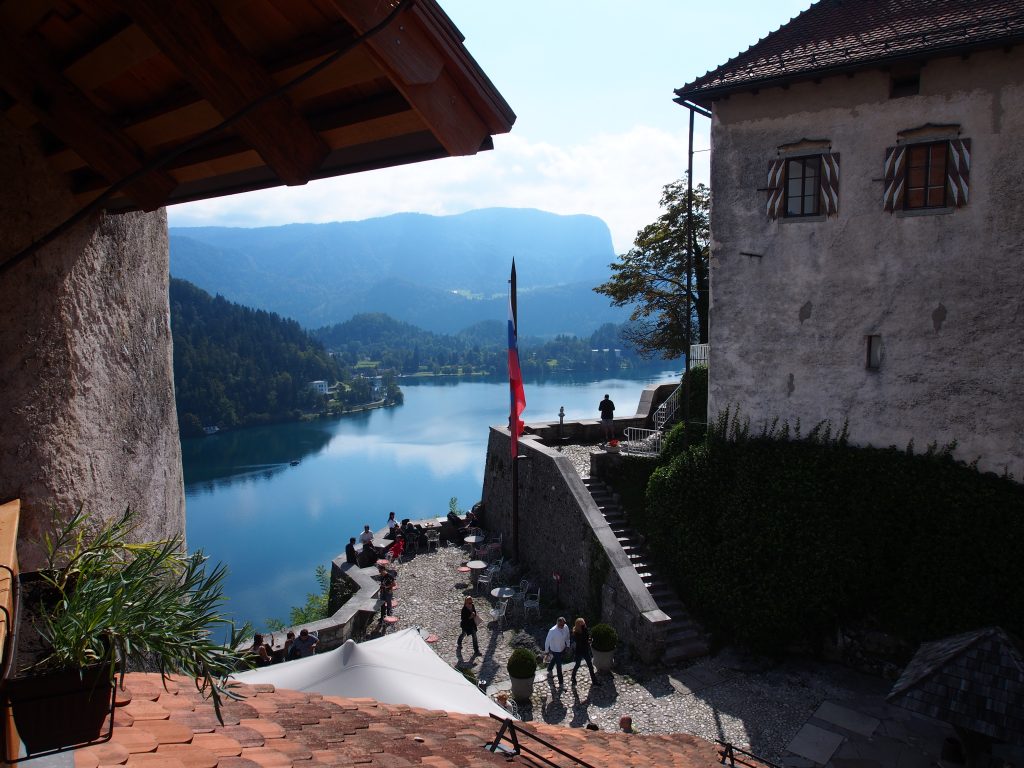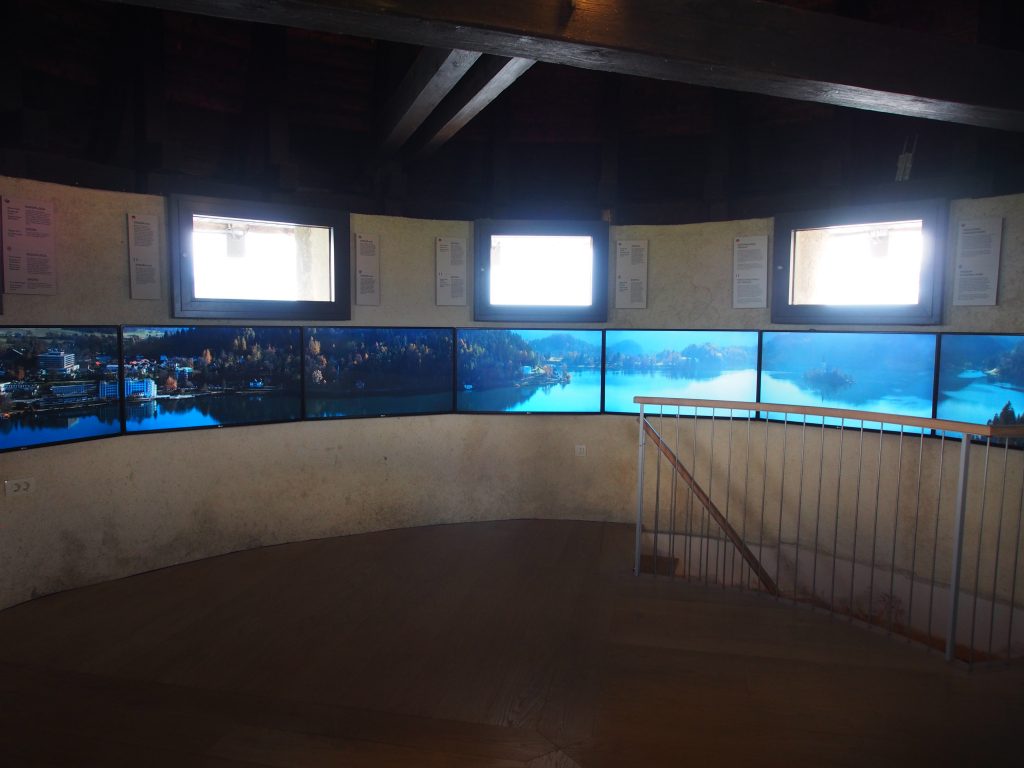 For lunch we drove back to the apartment where there was a restaurant Penzion Milno next door. We ordered chicken curry and dory fillet with rice for 27euros. We had sat in the open and we felt chilly halfway through our lunch since it was a little windy and the temperature was quite cool.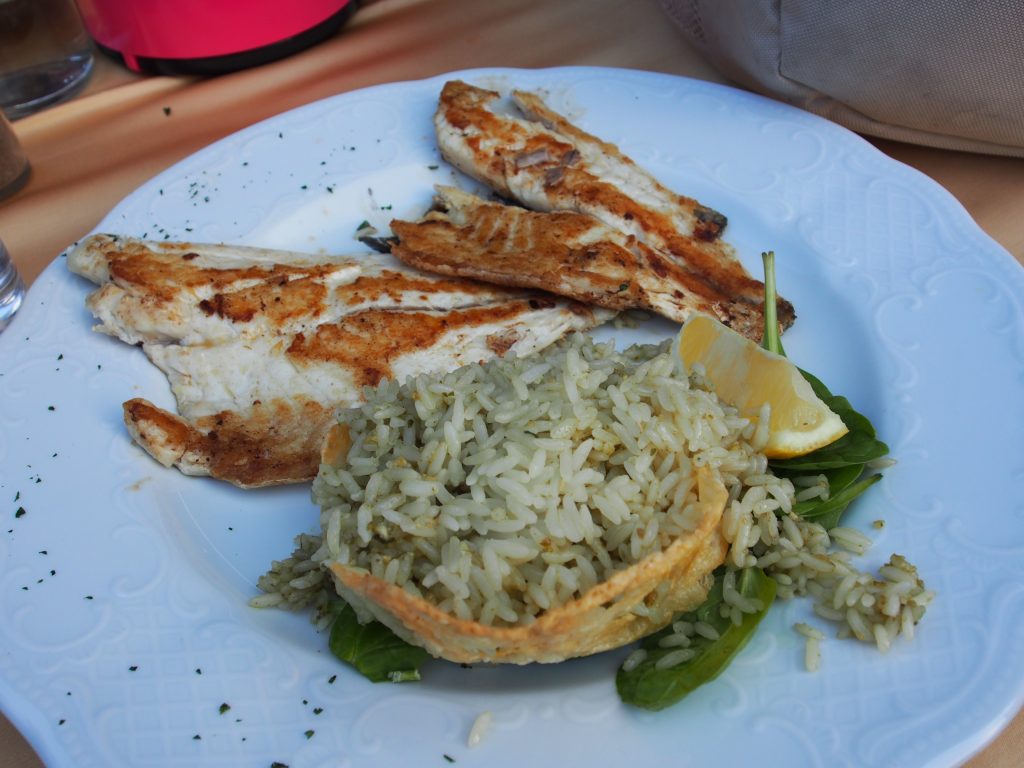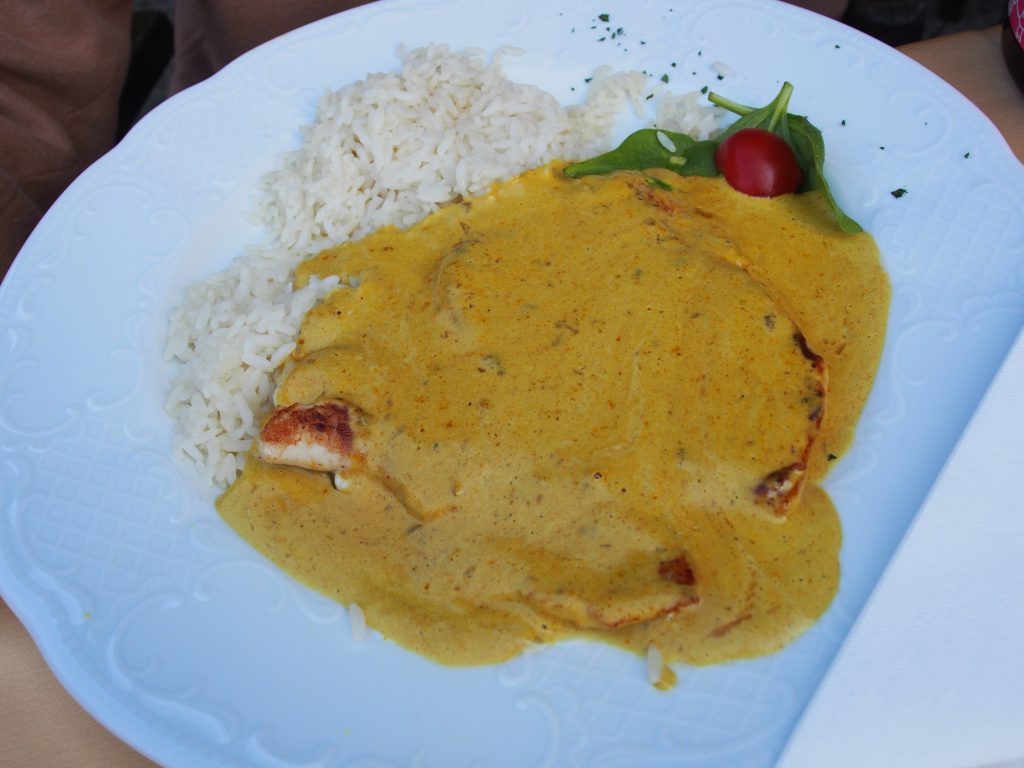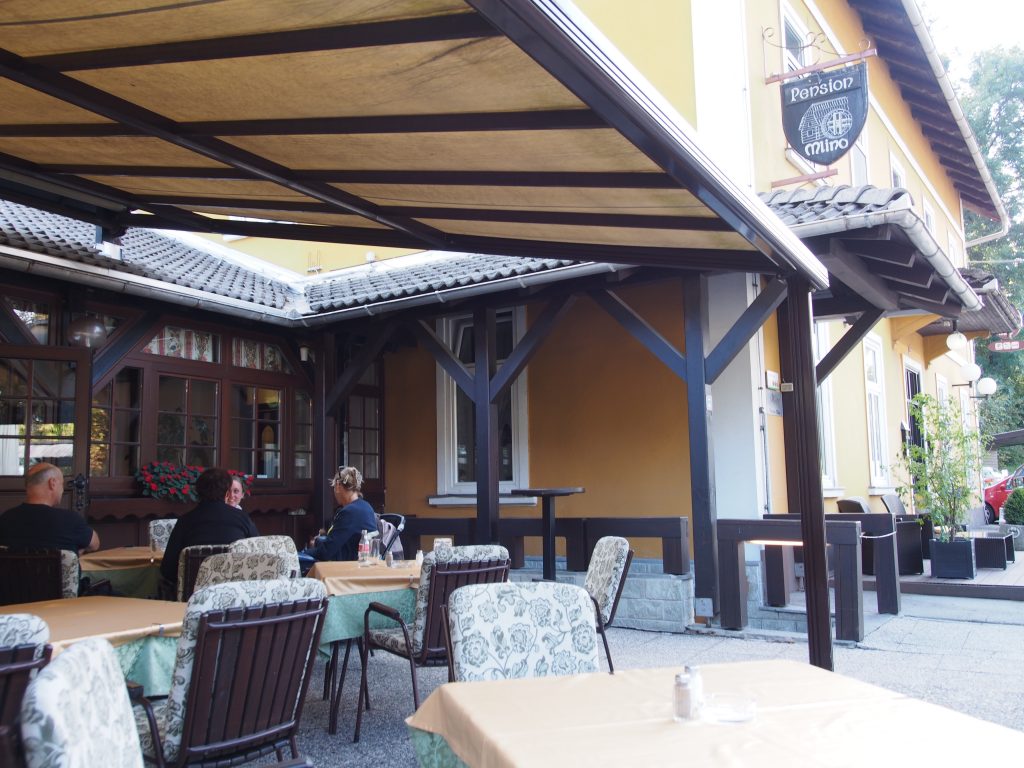 We returned to the apartment for a while to removed some stuff from the day bag and lightened the load. Then we proceeded to the bank opposite the apartments where the boats were parked and asked to be taken to the island where the Church was. It costed 14euros return per adult but we had to wait for more passengers as it was a boat that could take at least 10. It wasn't too long though, about 15mins or so, that we had already about 6 people on board before the boatman picked up his oars and started rowing. It was a gentle row along the calm lake for 10mins before we reached the shore at 430pm. Before we disembarked we were told that the boat return was at 510pm.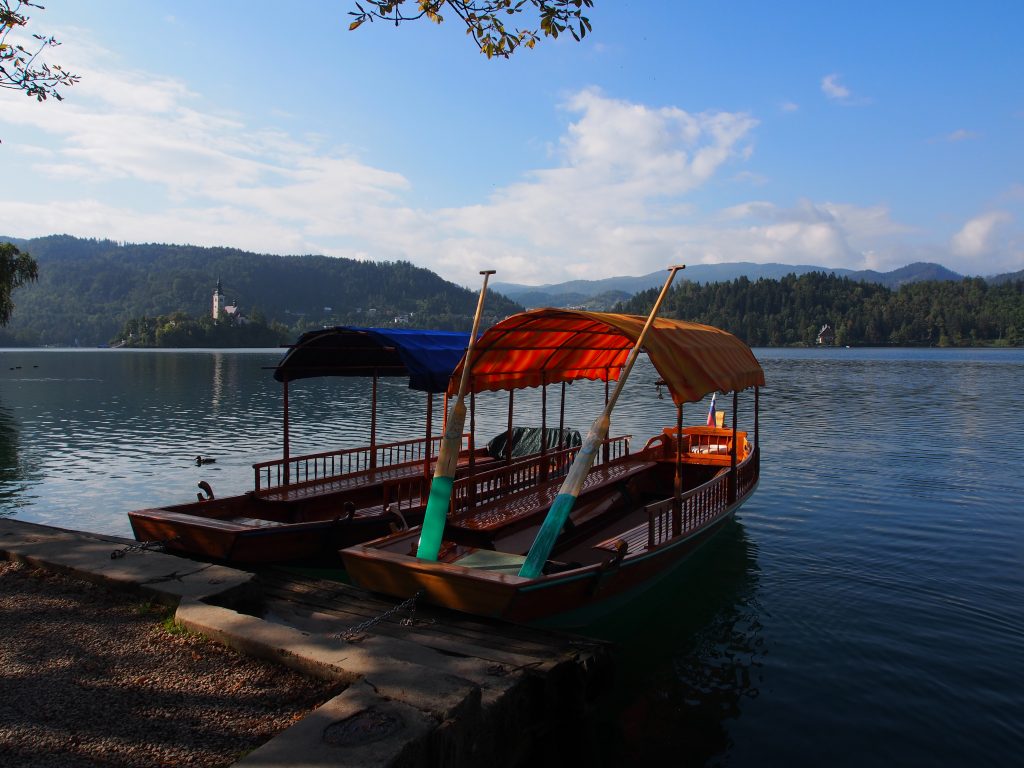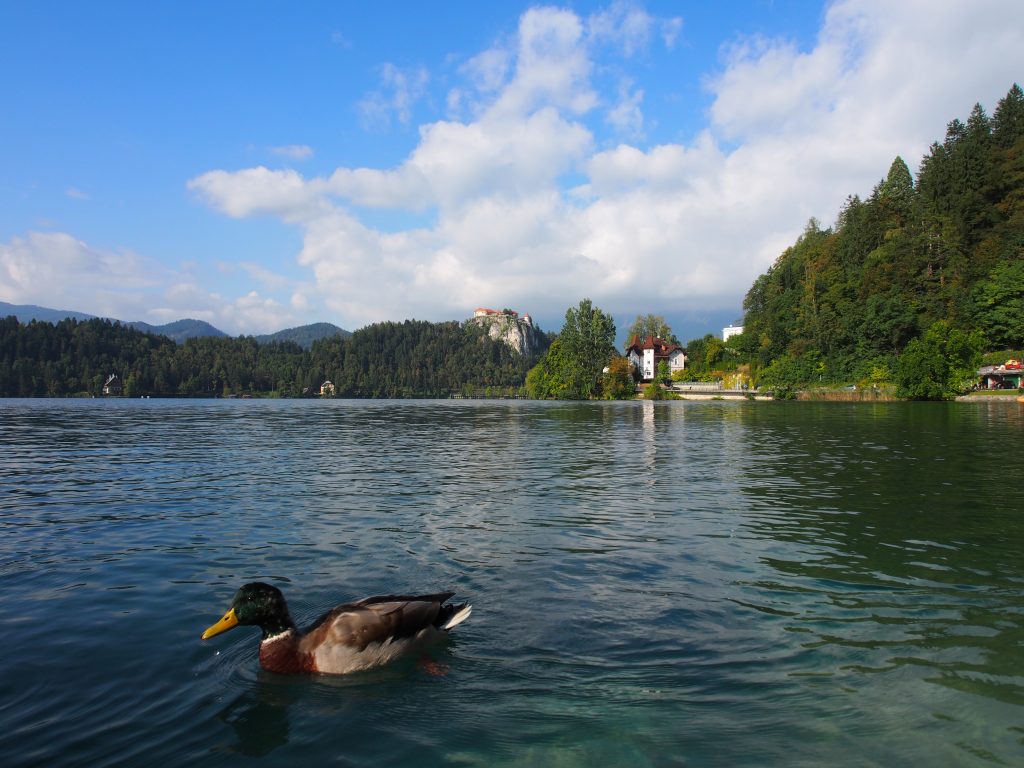 There was a flight of steps to climb before we were on the same level as the church. It was a nice view to see the town from the island. We then proceeded to visit the small church and bell tower, which costed 11euros for our family. Inside the Church, we could actually make a wish and then ring the church bell. The gong of the bells could only be heard softly but it was fun to tug the rope. Afterwards, we climbed the bell tower where we could see the clock but didn't stay and wait for the bell to ring. There were some popular quotes and sayings pasted on each level as we went up and down the stairs. Baby K was still fascinated with bell towers and therefore had fun.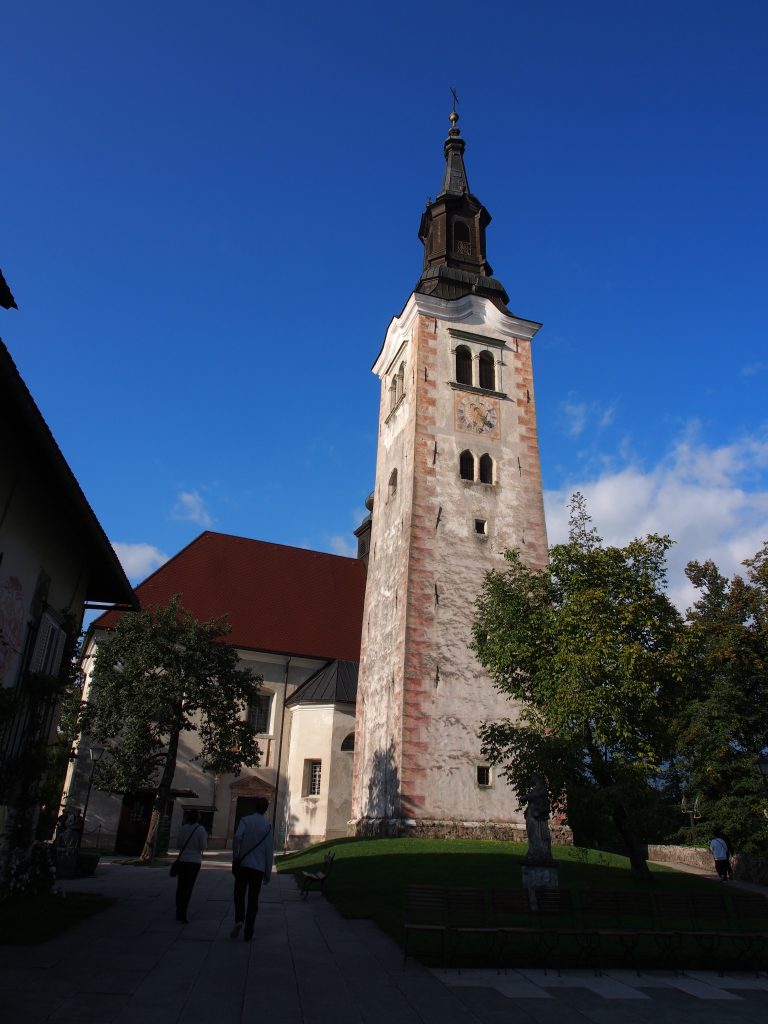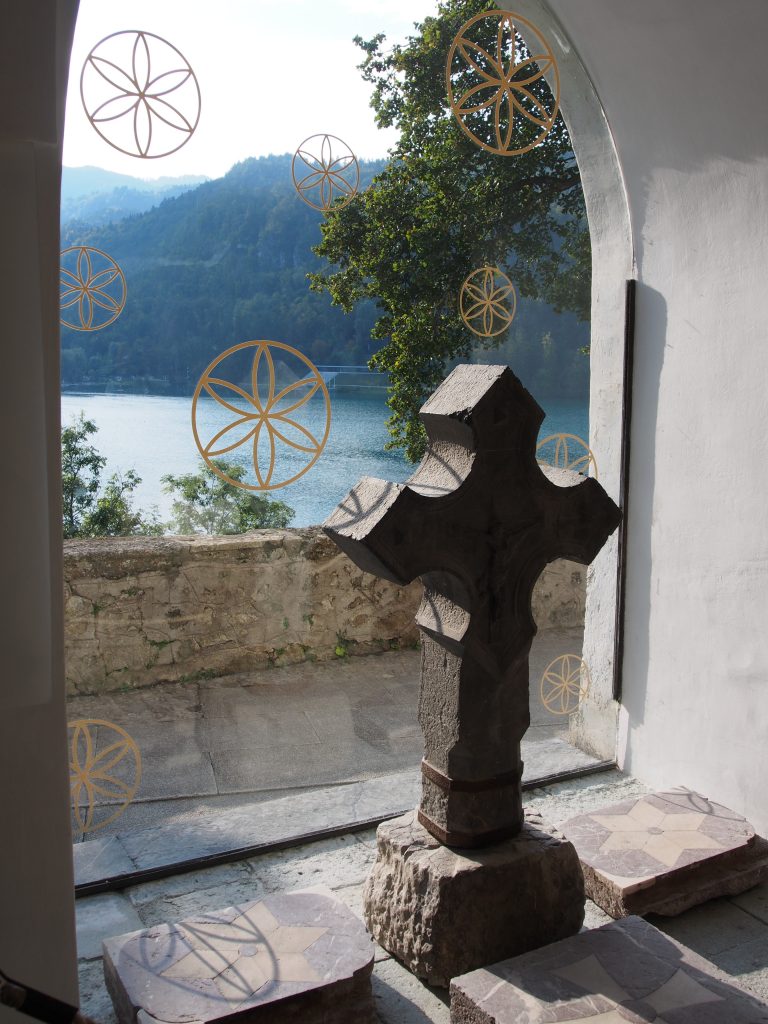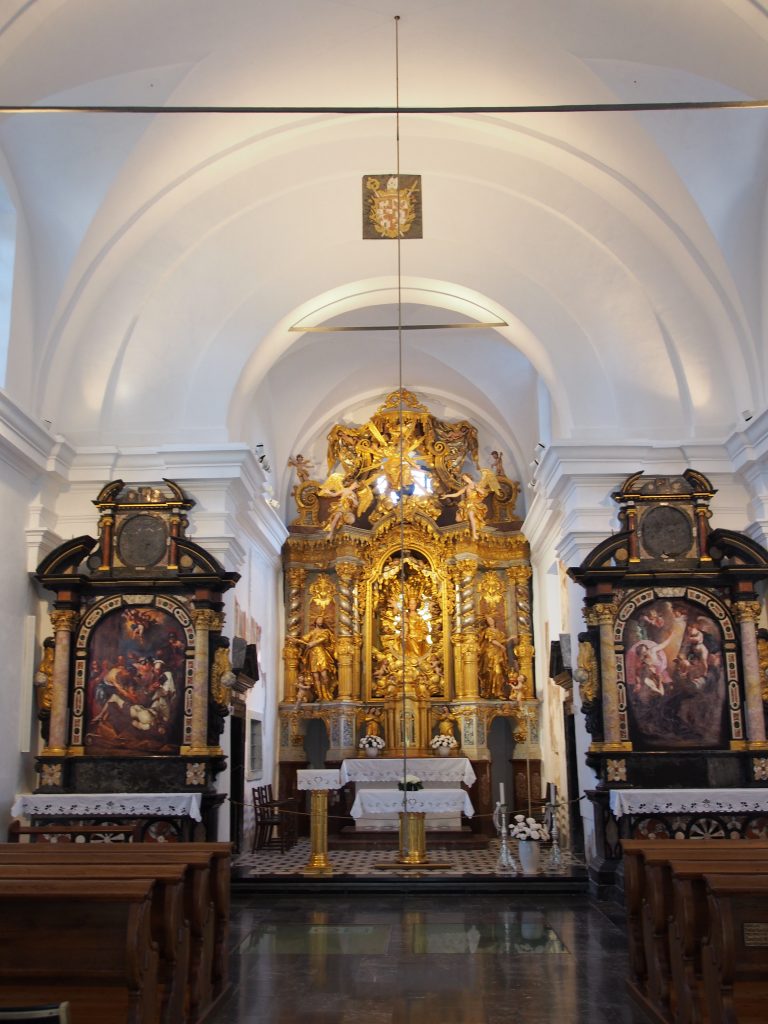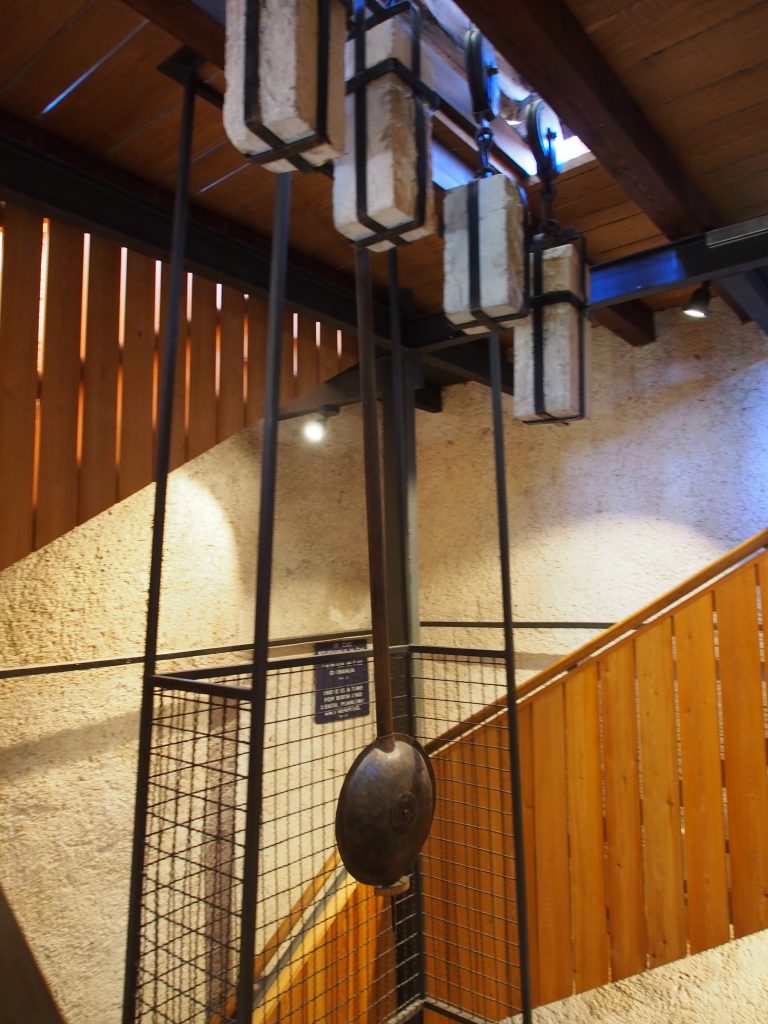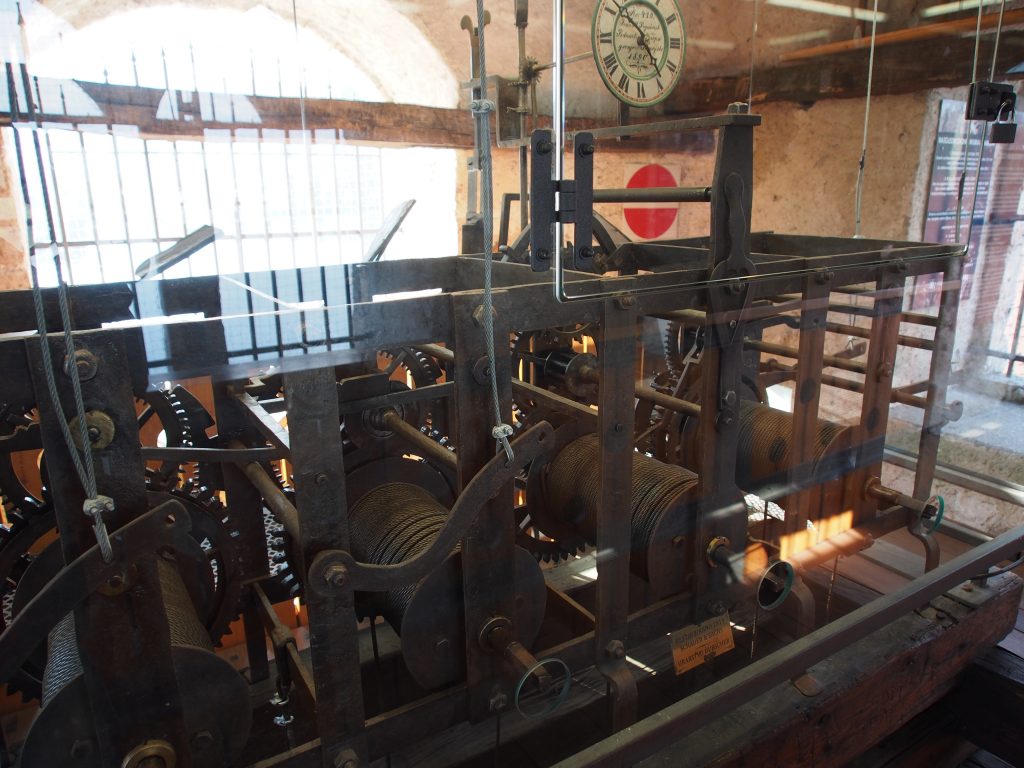 We enjoyed the last bits of the island taking photos and having a gelato, which was claimed to be best outside Italy but really, we couldn't tell the difference.
Then it was the same boat back and we were early just to be sure we didn't miss the boat back. There were another couple there and on the boat back with us and the rest seemed to want to stay longer. We returned to the room for a while before driving out to the Bled castle again.
As I had earlier bought tickets for my own visit, I asked for re-entry like I did in Croatia. The ticketing guy allowed me after murmuring that it was for single entry and was clearly unhappy. Mommy bought tickets and we entered. Baby K was obsessed with climbing steps since he was at the stage of learning to walk and so I stuck to him at the stairs while mommy walk around to see. The lake was a different view during sunset, beautiful still.
We left the castle for the apartment. Mommy cooked dinner while I bathed baby K in the small bathing area. For dinner, I drove to what looked like a tourist center or mall, Trgovski center. Bought a chicken burger from Tropical Kava bar for 4.5 euros and bought tomato soup and chicken fillet from Arbor restaurant for 19.8 euros. As it was already late, nothing but food establishments were opened. I soaked in the night view and went around taking photos of the lake with the illuminated castle while waiting for food. The temperature at night was very cold.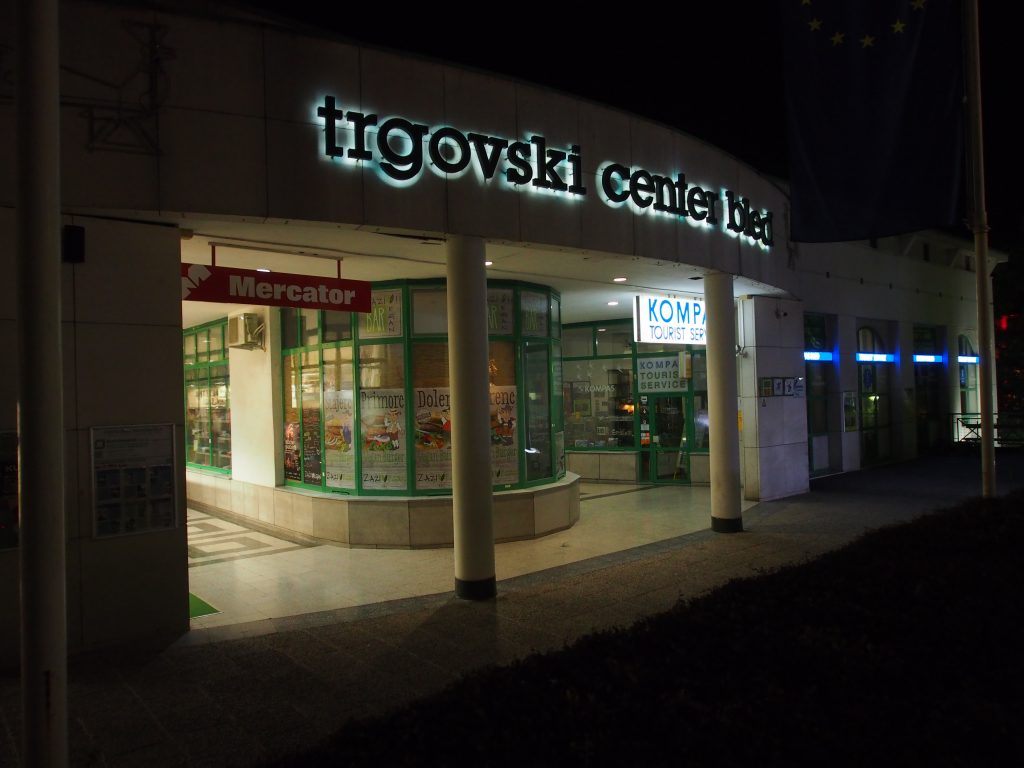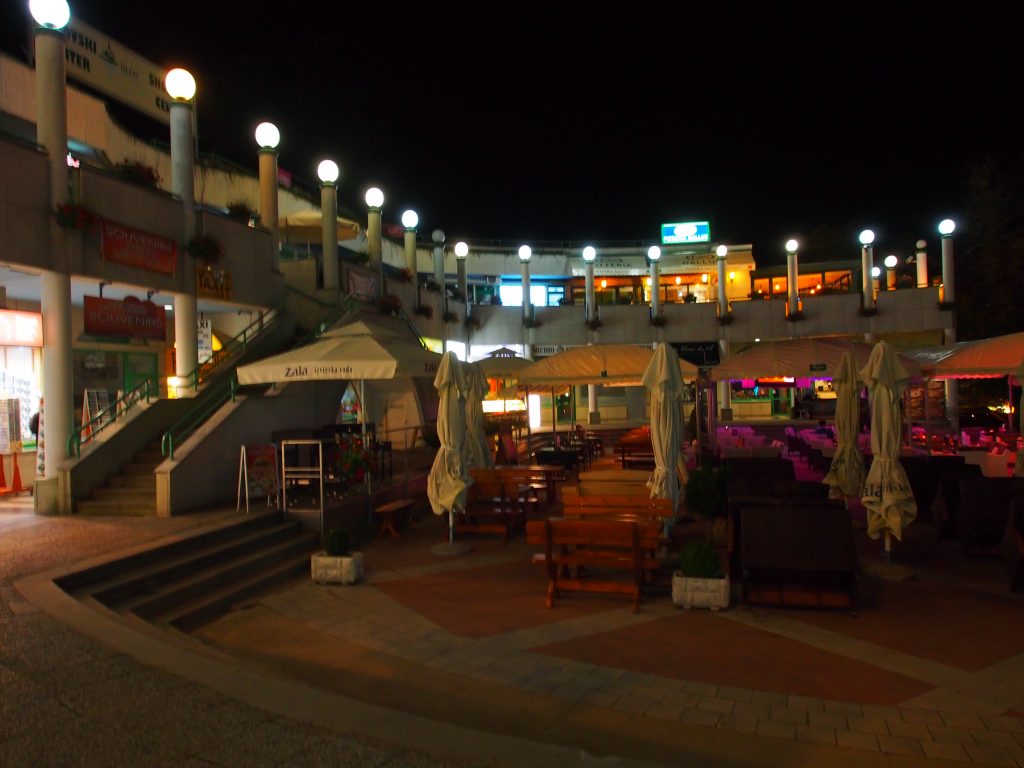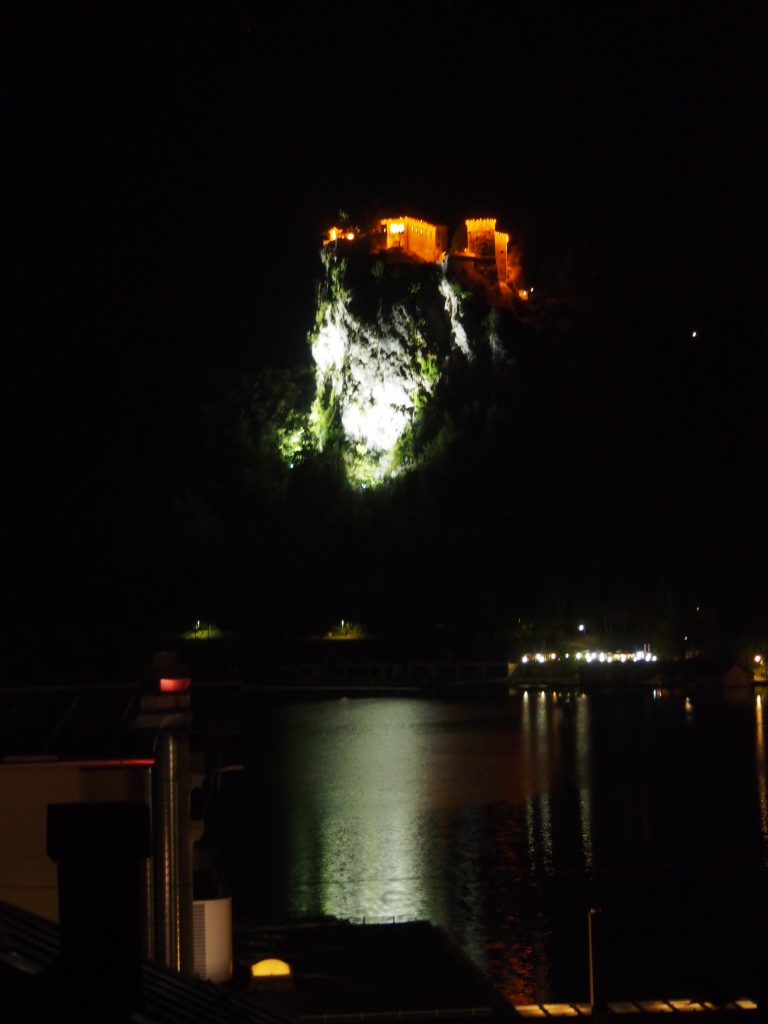 Driving back I stopped along way take photo, though it was really dark and couldn't really capture anything. Mommy was putting K to sleep while I ate first. After our dinner, and t was bath and then bed, typical night.