It was a restless night for baby K as he woke up many times. We weren't sure if it was the environment as staying in the attic, the roof was a lot closer to our faces as we laid in bed as compared to our room back home and he might not be used to that. Or if it was due to jet lag. Anyhow, he returned to sleep without much problem.
As of all trips, we had to wake up early (630am) to prepare for his meals since he wasn't ready to take outside food yet. As mommy cooked, I laid in bed till baby K woke up at 8.
From the bakery, we bought a loaf of freshly baked bread the previous day and ate that for breakfast. Baby K did not seemed to know that we were overseas and behaved normally, his usual cheeky self. We managed to leave the apartment at 9, after all the preparations.
As we would be visiting UNESCO listed Kotor and Perast in Montenegro, I checked the vehicle documents just to be sure that it came with required insurance aka green card. We had read about the confusion at border crossings and that people were made to pay additional fees because of these. In the folder that came with the car, the insurance was there, covering Montenegro and Bosnia and the other countries that were planned in our itinerary. And to be better prepared, I had also input all the parking lots for the places to visit into the GPS so as to reduce time spent on fiddling around with the GPS and stress over finding a car park in a unfamiliar city.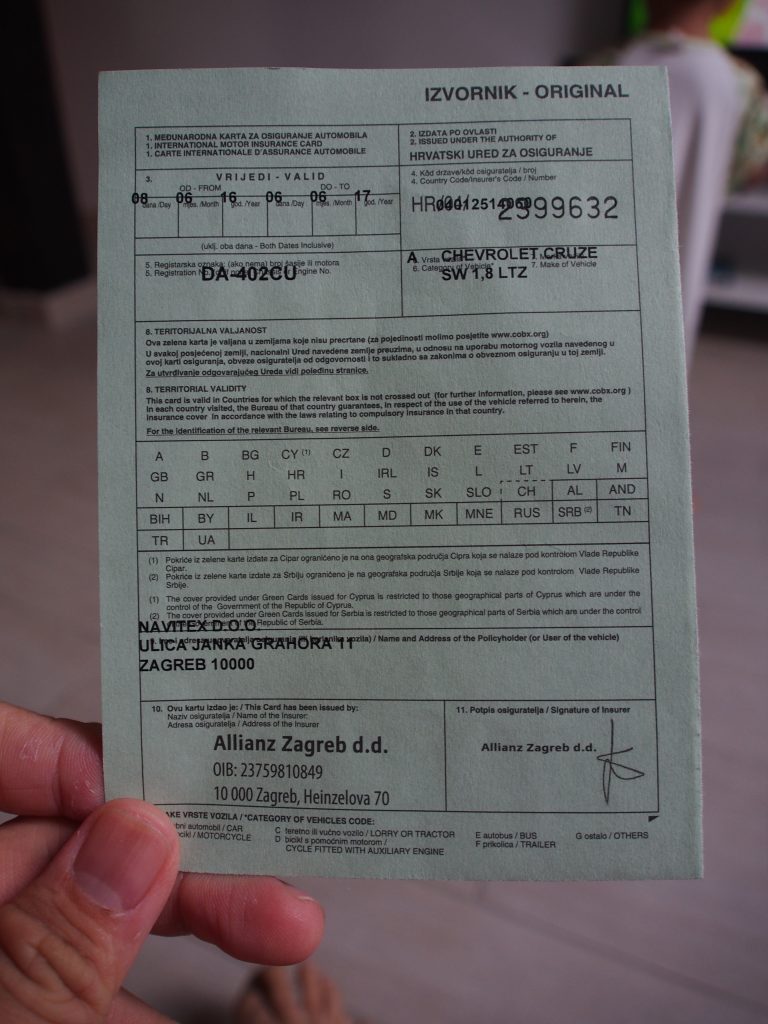 I punched the "favorites" folder on my decade old Garmin uploaded a map I got from the web and selected Perast car park and we were on our way towards the border. Upon some amount of driving, I realized that the GPS would always prefer small street roads instead of taking the main road. I had to make a couple of U-turns and learnt to ignore sometimes. We arrived at border crossing at 1015 to find a queue of cars waiting to cross. As soon as it was my turn, we were asked for passports, drivers license and vehicle documents, in exchange for exit stamps at the Croatian side and entry stamps at the Montenegro's side, a short drive away.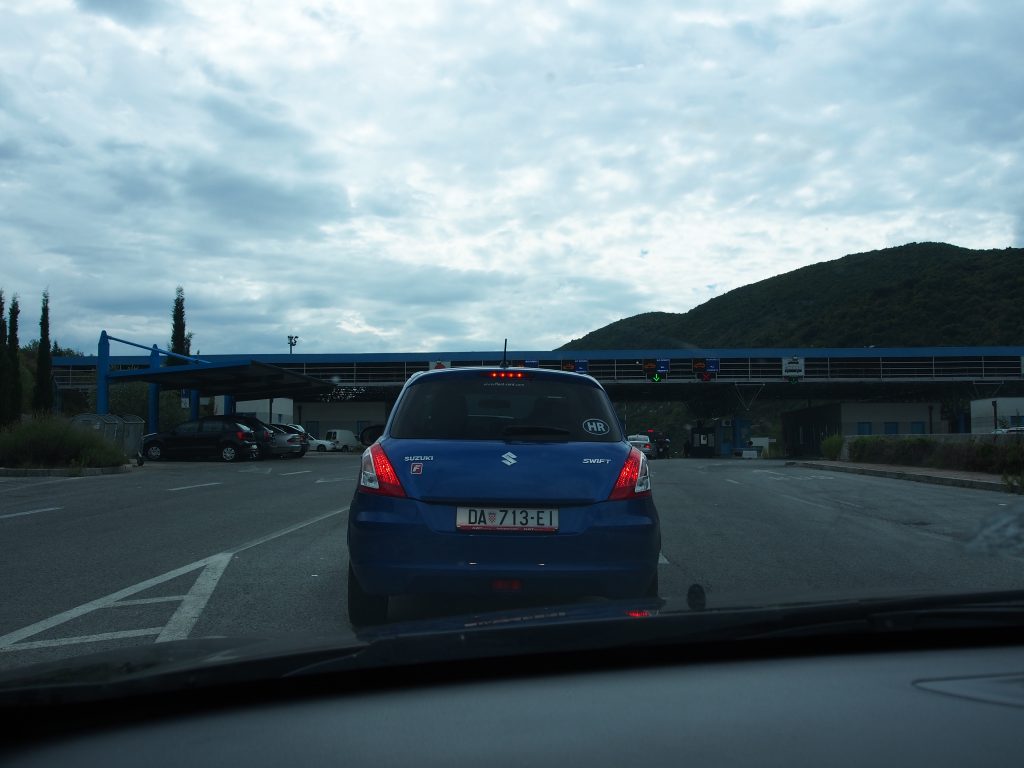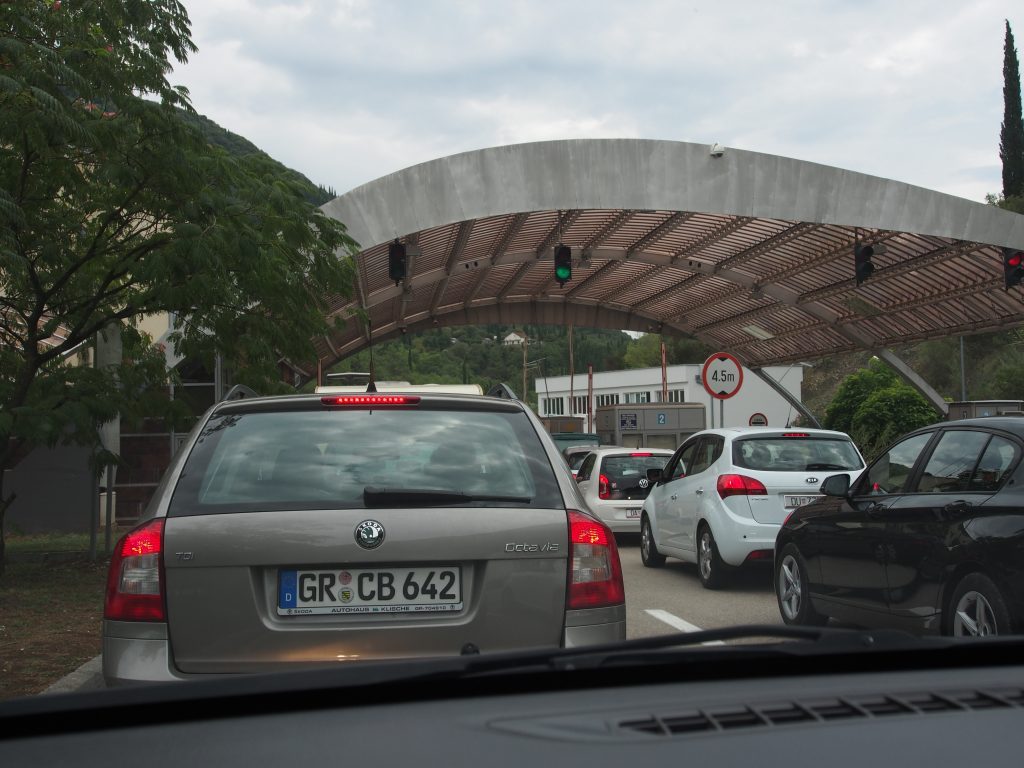 Then it was all about following the GPS with common sense, sometimes needing to U-turn and sticking close to the waters to be sure I was on the right path. Lining the huge Kotor bay were a couple of small towns and as we moved onwards to Perast, we also drove past the Kamenari ferry crossing, which could shorten the drive to Kotor if anyone wanted to avoid going around the whole bay. We weren't skipping the scenic drive around the bay though.
We arrived into Perast and approached the car park that was almost full. Luckily there was a parking lot available at that time. Got off and went to the shore to find a boatman offering for ferry trips to island, commonly known as "Our Lady of the Rock", for 5euros per person return. We boarded the motor boat for the 5mins smooth trip to island. It was small island with a church on it and we spent some time taking photos with the surrounding and Perast town. We did not enter the church as it required entrance fees and we weren't all that interested.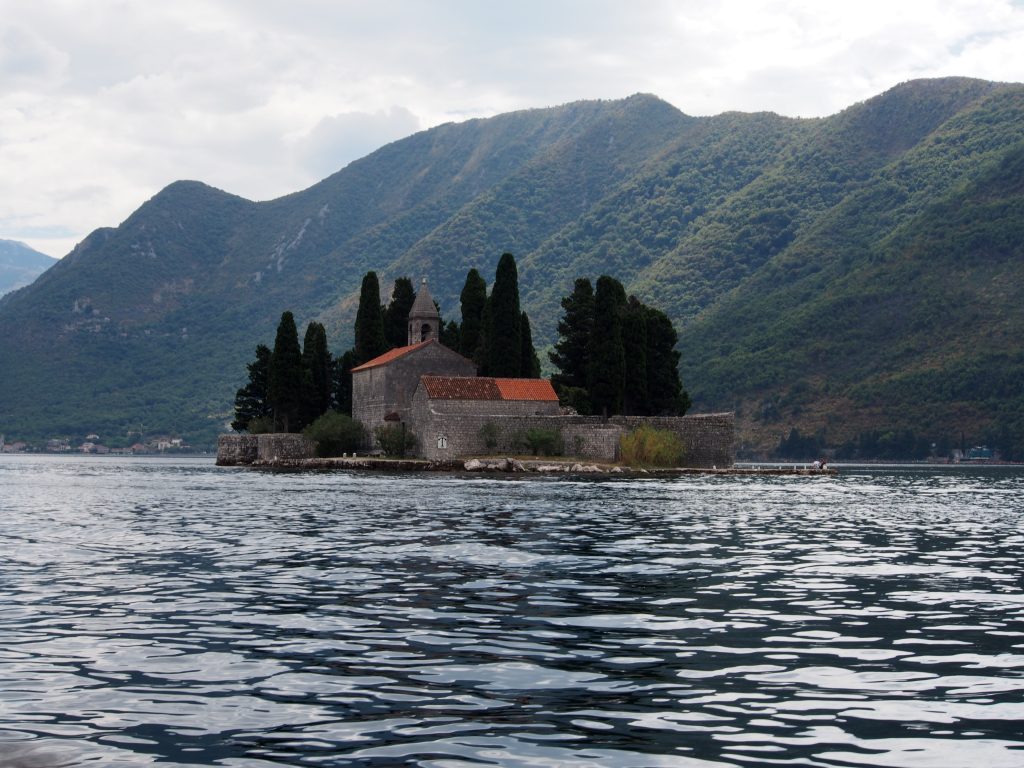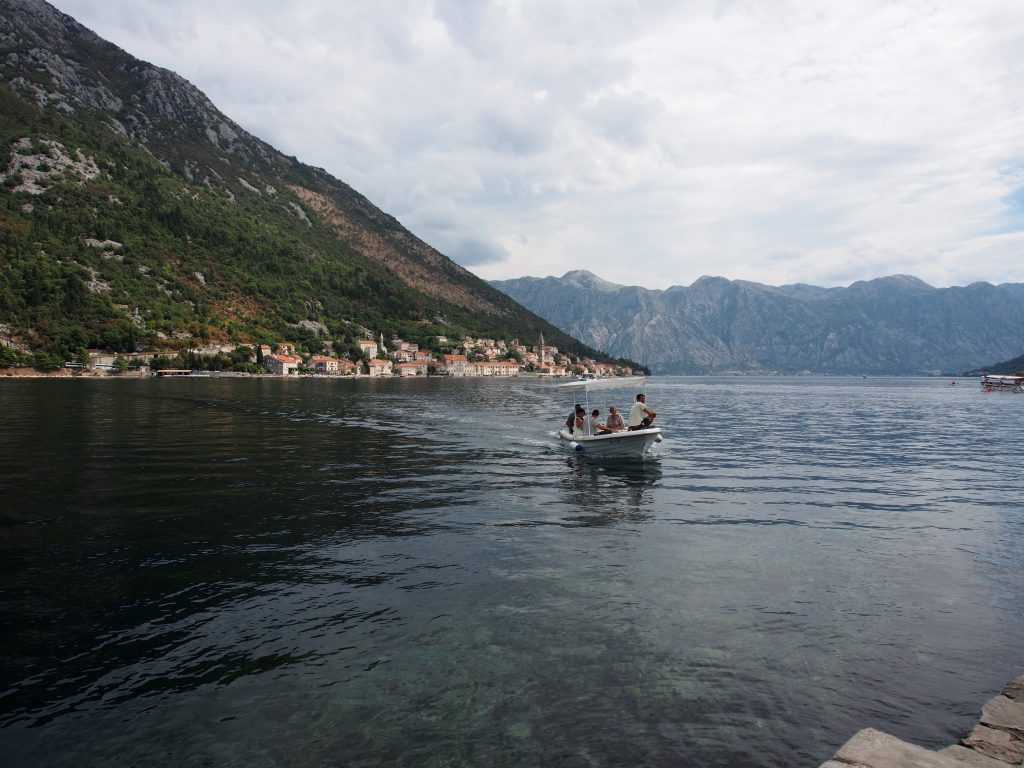 Waited to take the same boat back and only paid upon disembarkation back at the car park. There wasn't a lot of boats so it was not too difficult to identify the same boatman. We then walked along the restaurants lined street and chose one called Konoba Skolji, which has tripadvisor winner sticker, as it most likely would have some tasty food. Indeed the decision paid off with the delicious squid ink risotto and spaghetti with prawns. Baby K wasn't equally impressed with his cooked lunch and wasn't cooperative to finish it so we had to negotiate with biscuits. After the nice lunch with the bay view, we bought a cup of watermelon from a fruit stall while walking back to the car, to share with baby K.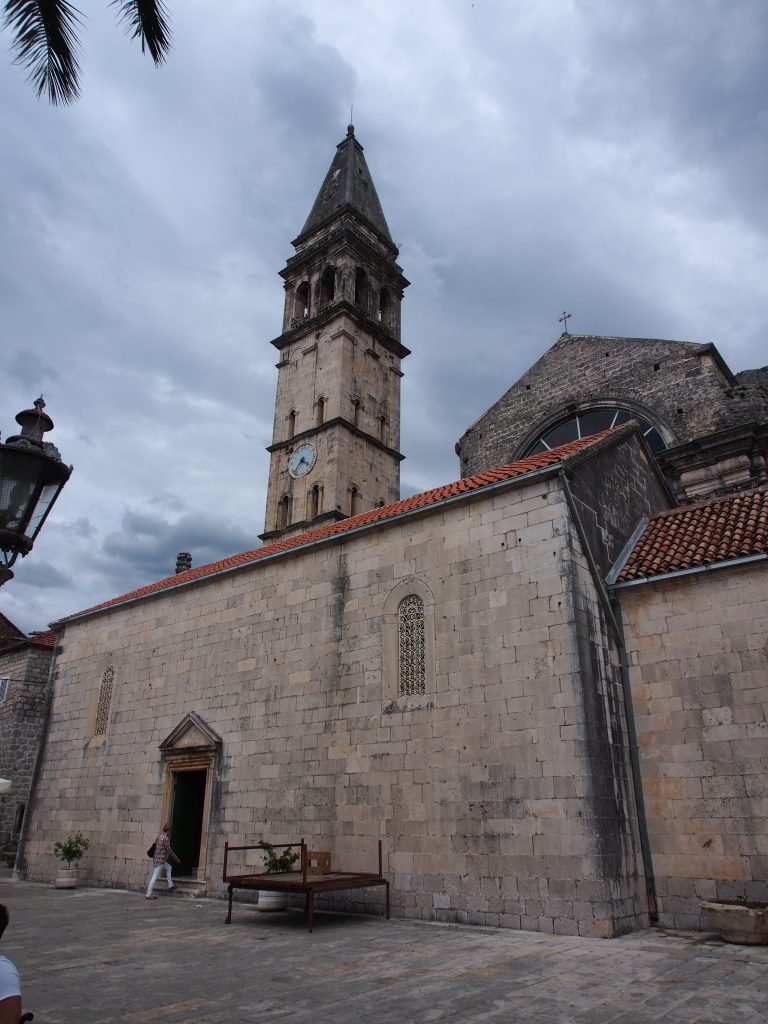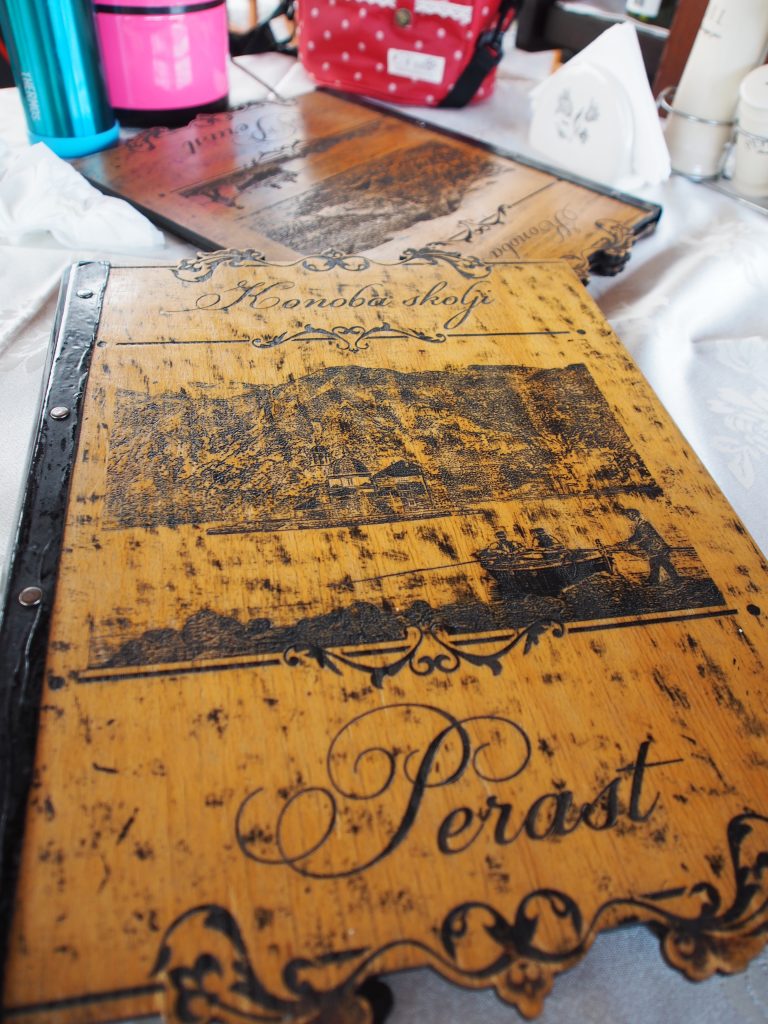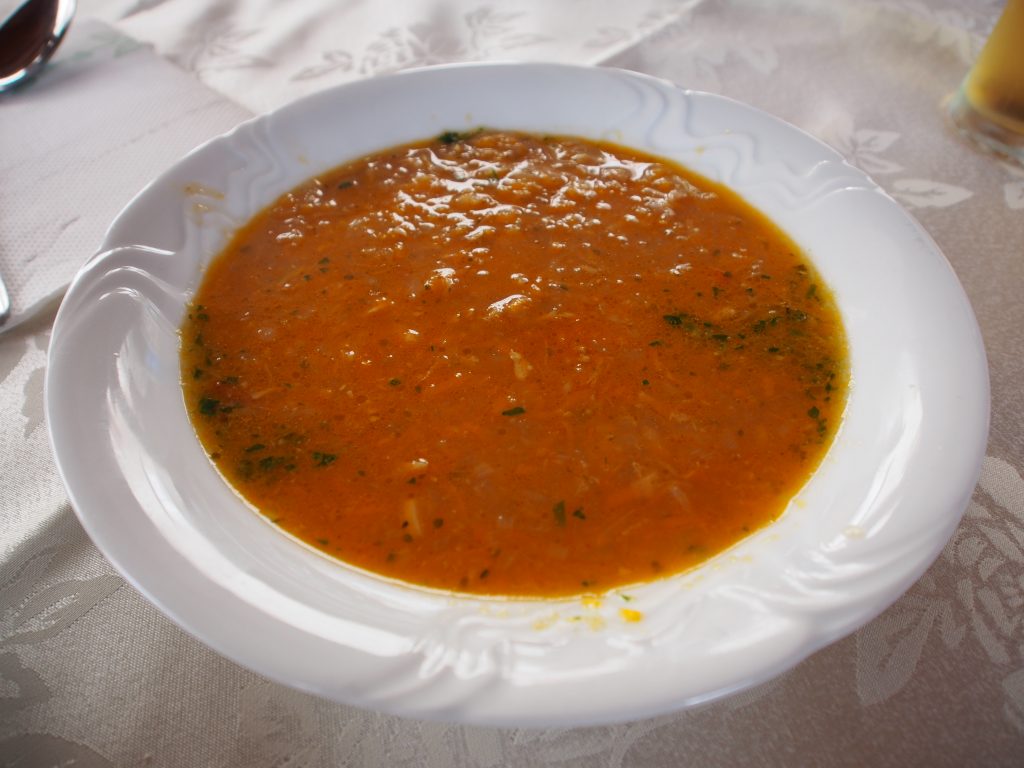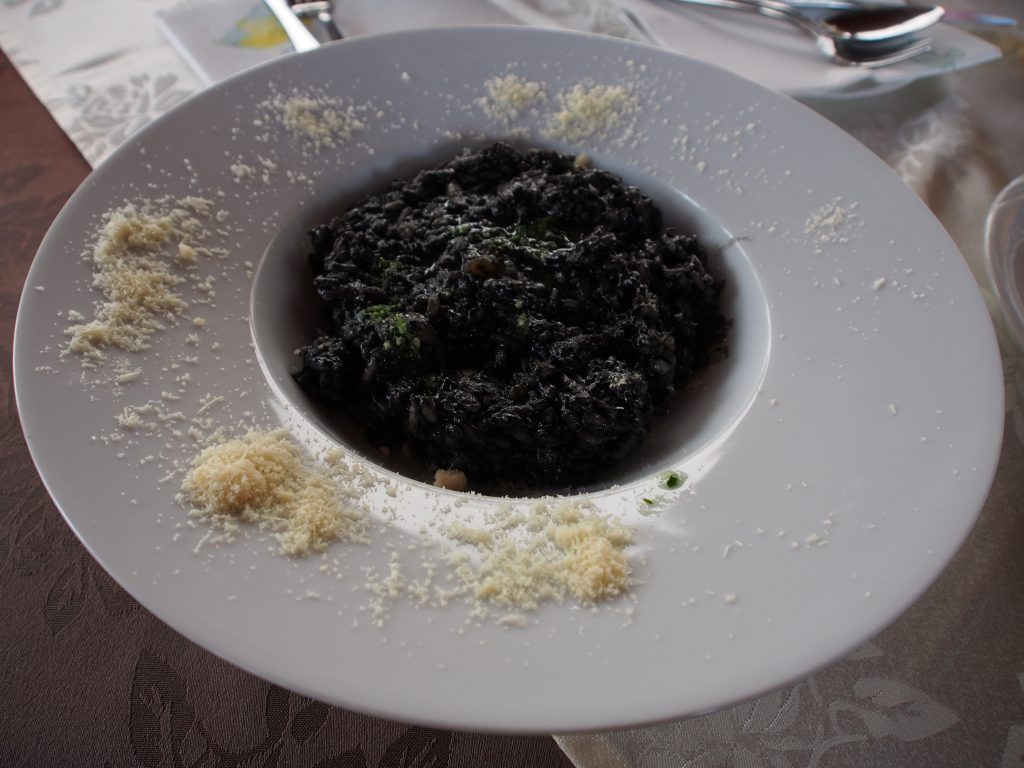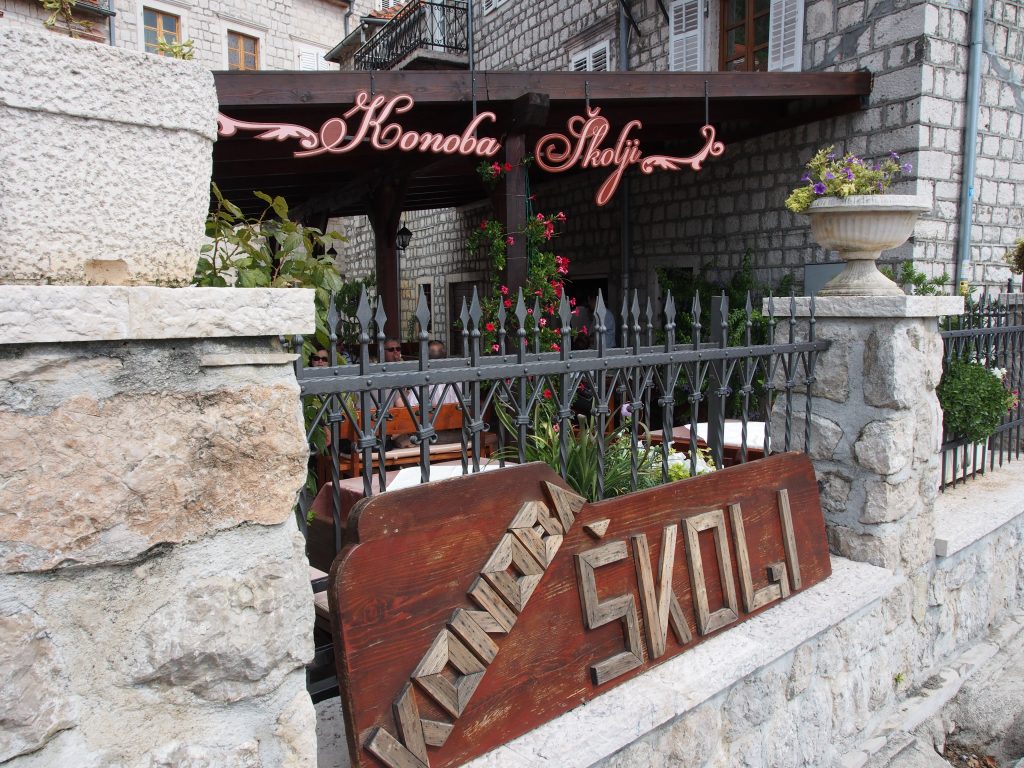 Our next stop was Kotor which was about 20mins drive further down the same road that brought us to Perast. At almost 500m from the old town the road leading to the old town was already getting jammed. There was a public parking lot just across the old town where we parked our car. Forgetting that Montenegro were already using the Euros, we crossed the road to the port side to find a bank but was advised that the official currency was the Euros.
At one of the entrance through the defense wall of Kotor Old town, we took the town map from info counter and walked through. There wasn't a planned route for us (though we wanted to follow one recommended in Rick Steve's travel guide but we quickly got lost) so we just started walking around and exploring the historic old town at our own pace.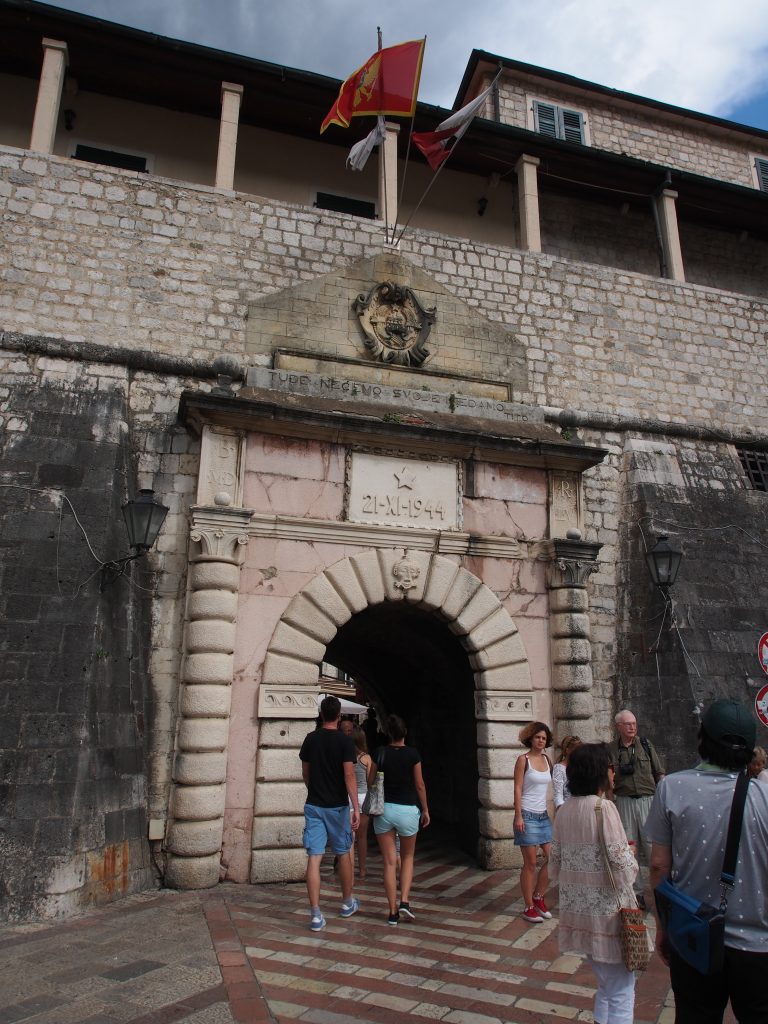 The narrow streets and the rustic buildings and churches and the squares from the medieval times were nice, just like those depicted in the movies. We stopped by one pharmacy to purchase a toddler spoon as we had left baby K's utensils back in Singapore. There was a route that led the untiring travelers to the top of the mountain where people would probably enjoy a birds eye view of the bay. We didn't do it as it was a really long climb up.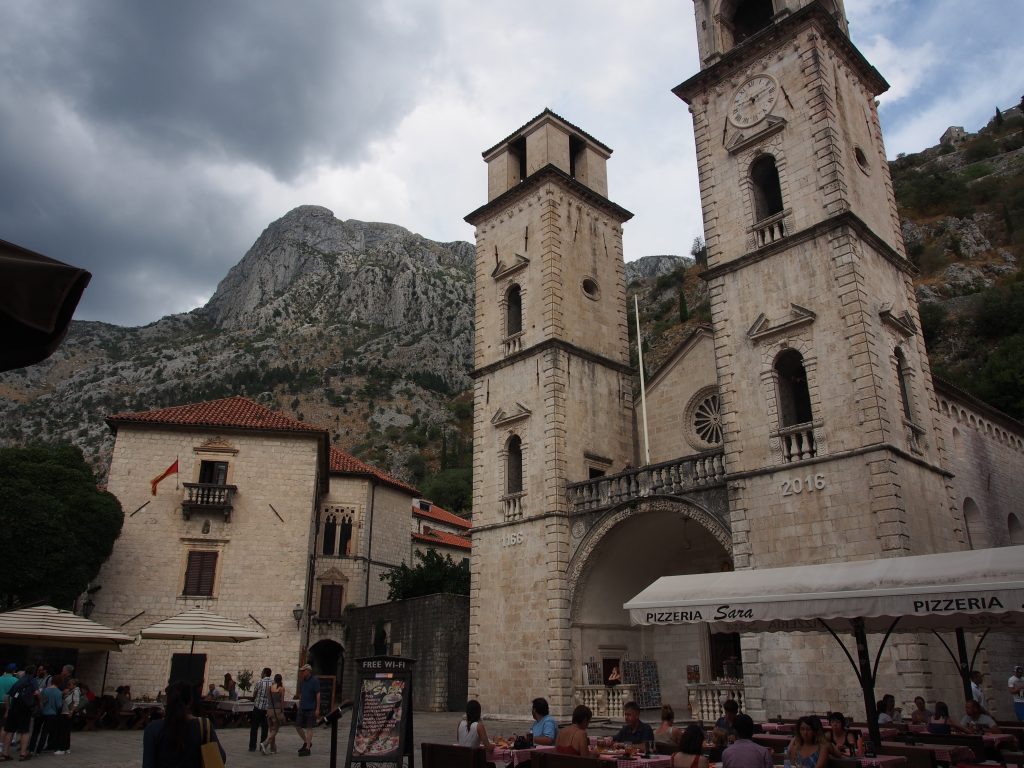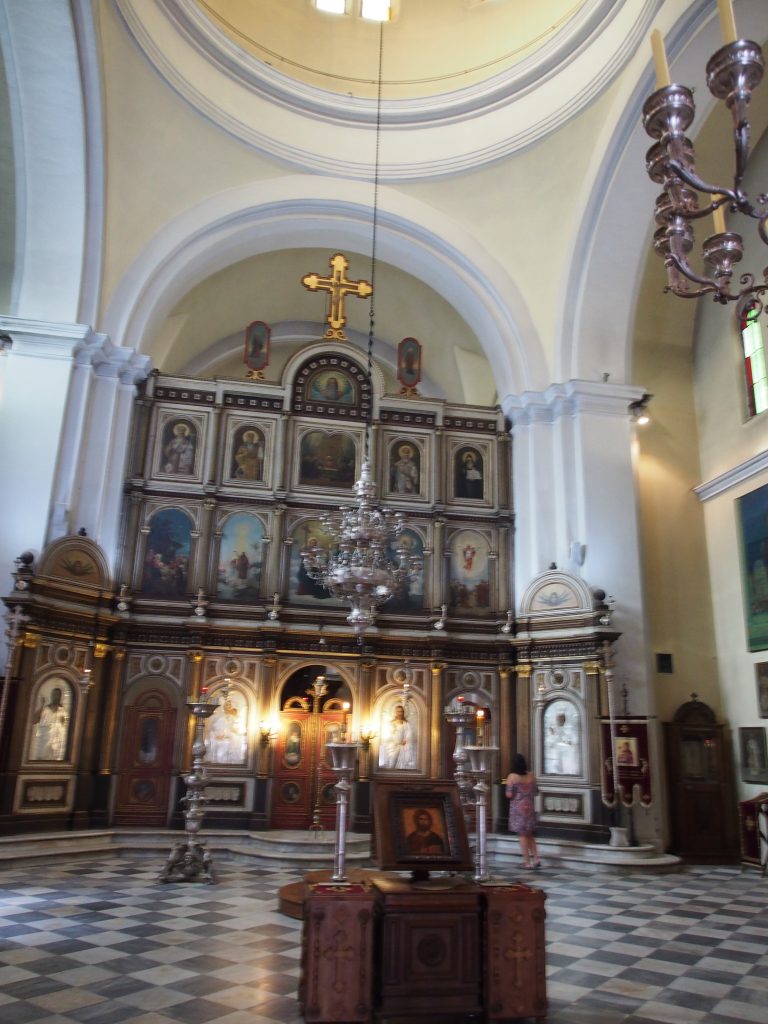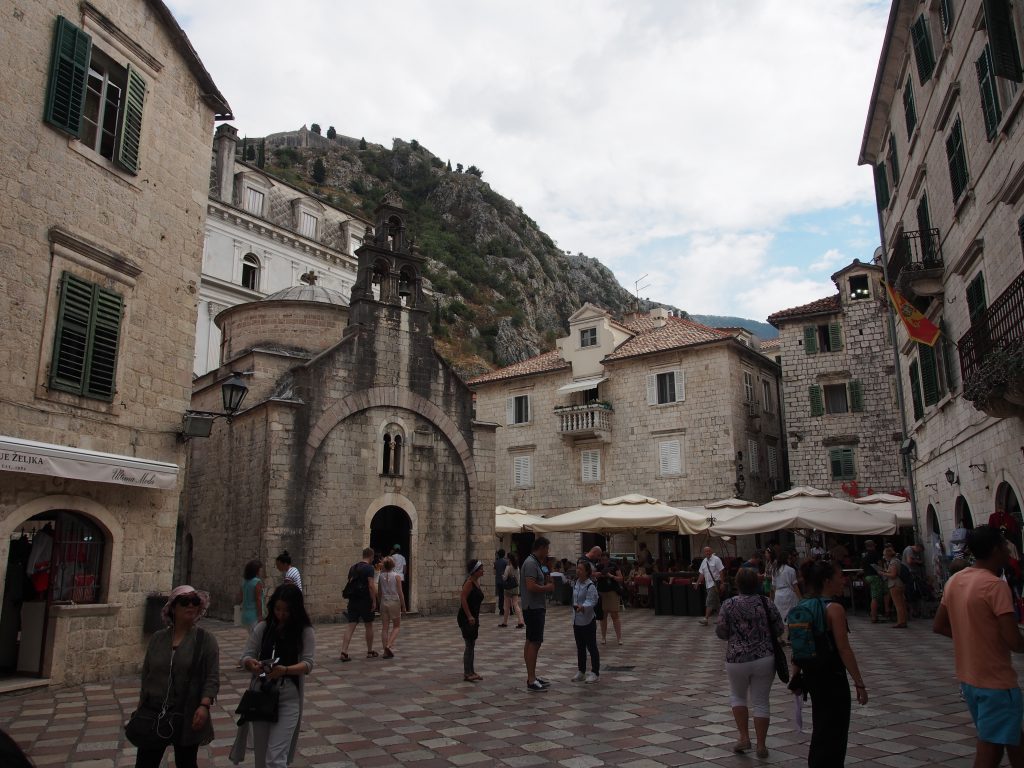 After walking around the old town, we went back to the car park and saw a shopping mall Kamelija nearby. That's when we decided visit and see if there were any supermarket to buy groceries. There was a Aroma supermarket which offered pretty affordable groceries. As mommy shopped, baby K and I briefly got up to the 3rd floor where it had mainly kids stuff. After shopping, we left Kotor for Dubrovnik, paying the carpark fees of 1.60euros for about 2hrs parking at the counter before getting on the car.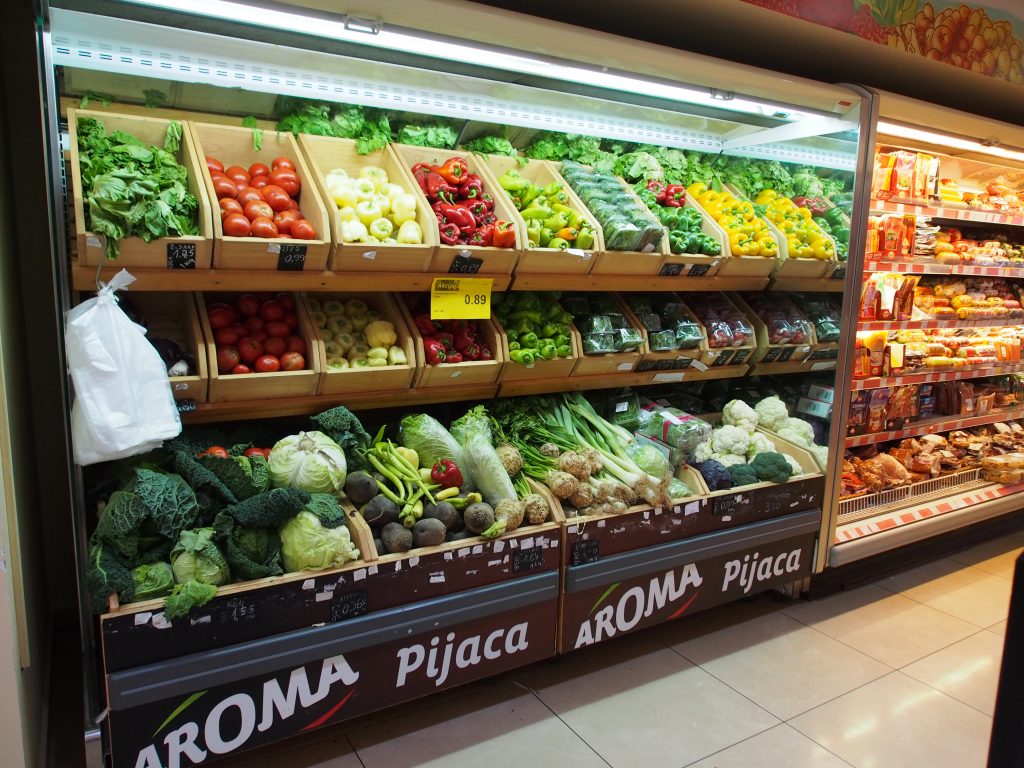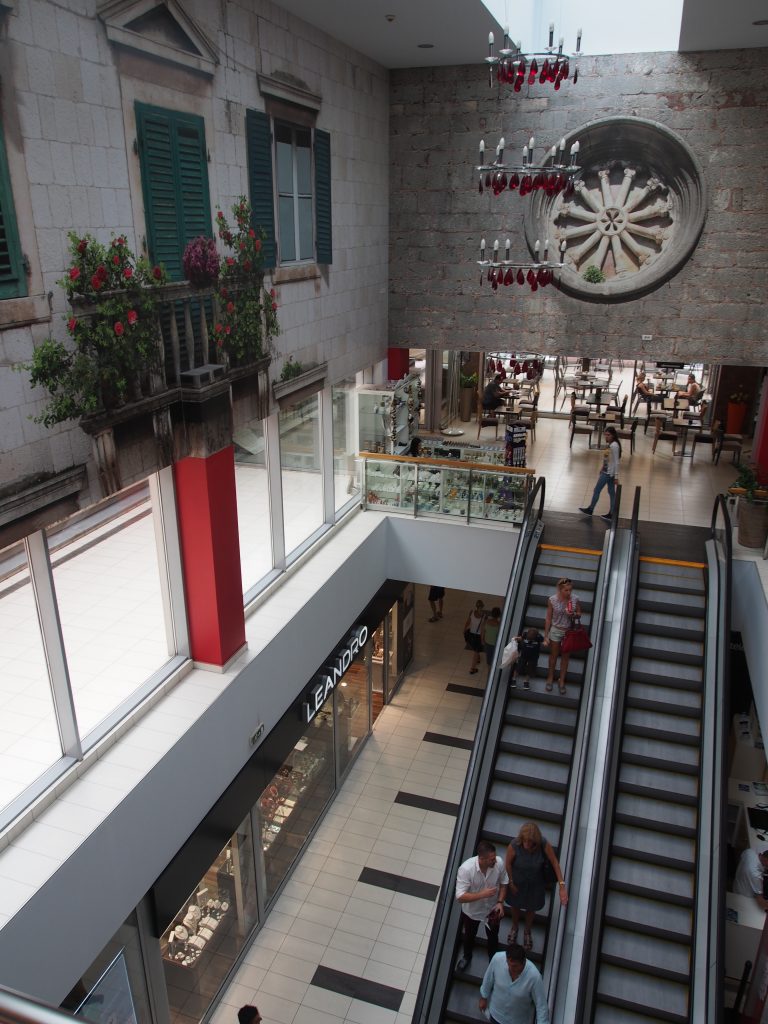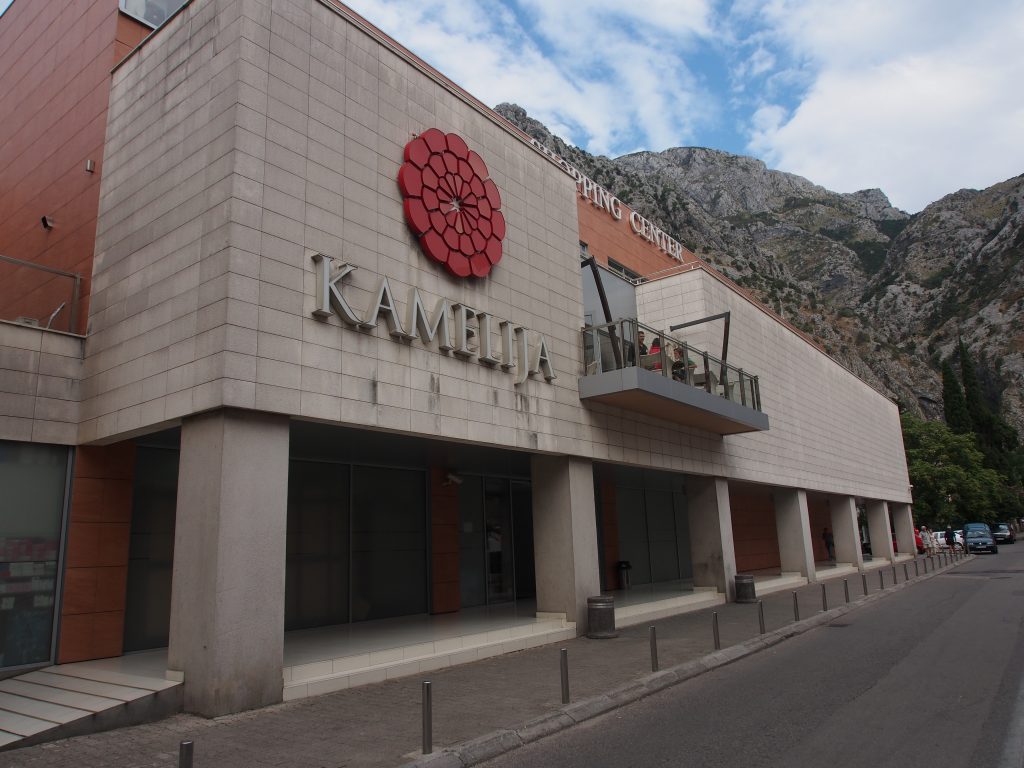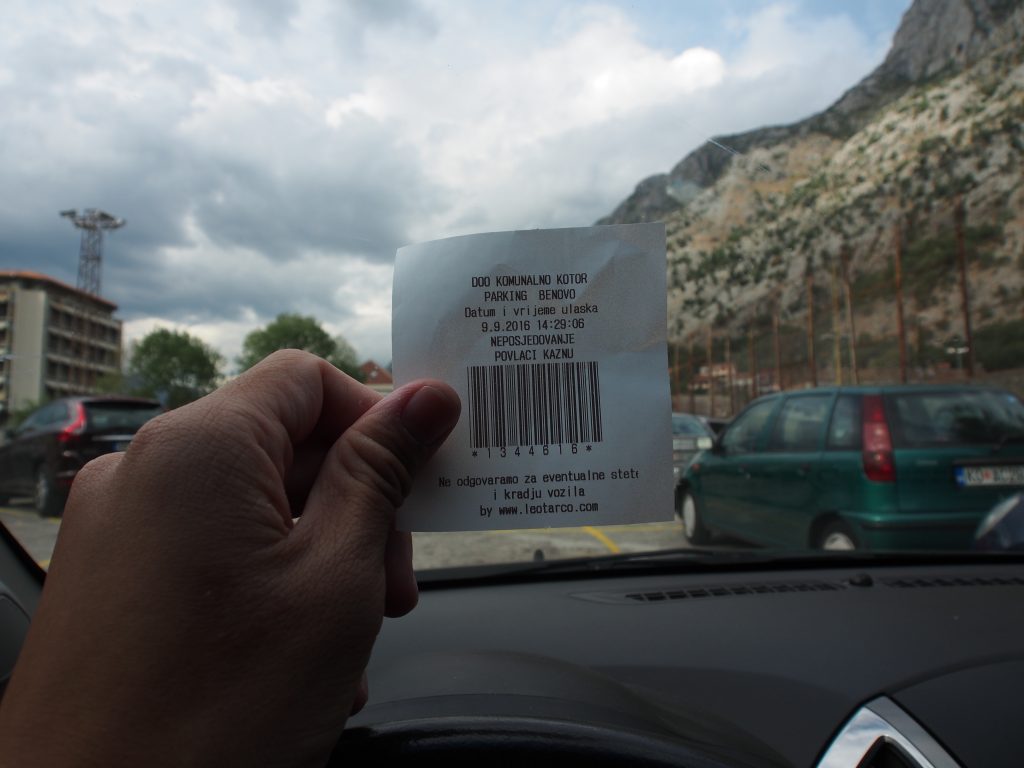 We drove the same way back, with the bay on our left side. It was a longer journey now and was all ok until baby K puked. Had to stop at the side of the road to do a quick clean up with wet tissues and changed out his shirt with one that we just bought from Kotor though he had to go without pants. He must have been carsick and also drank a little too much from the packet of milk we bought from the supermarket. Later on, he fell asleep.
It was a long drive back and while we made a wrong turn and started to climb a hill, we saw a beautiful view of bay at the top but did not stop to take any pictures. Made a U-turn and went back to the main road.
There was another border crossing other than the one that we gone through that afternoon. Instead on going on the main expressway after Igalo on the right, we took the left one that got us on to 516, a smaller single lane road, which would provide more ocean view then the main expressway. The border office on this road a very small building though and only a few cars would use this border crossing. We passed through within 10mins.
After being on the road for some 2hrs, we finally arrived at 7 pm. Quickly mommy cooked baby K's dinner and we went out to the same pedestrian street yesterday at Konavoka restaurant for dinner. The food took a while to arrive, longer than it took baby K to finish his dinner. To avoid his fussiness, I took him to walk around the area and play around the fountain. After a while, I swapped with mommy to eat my dinner which also took a long time because I had ordered sardines and there were lots of bones. Dinner costed about 220kunas.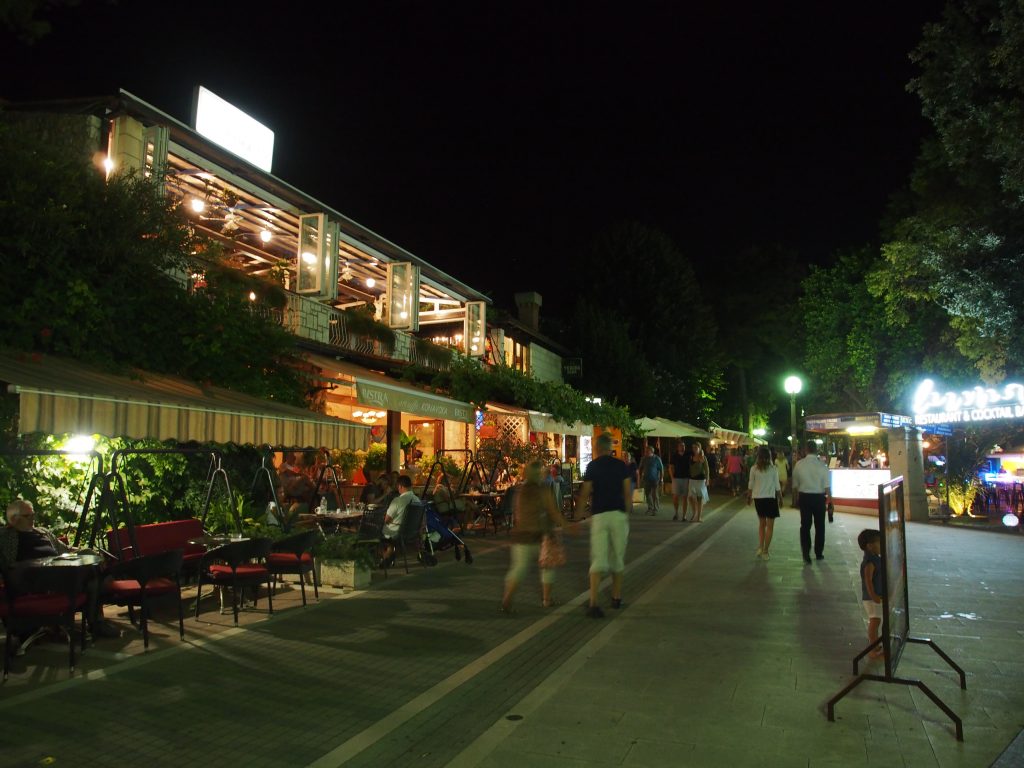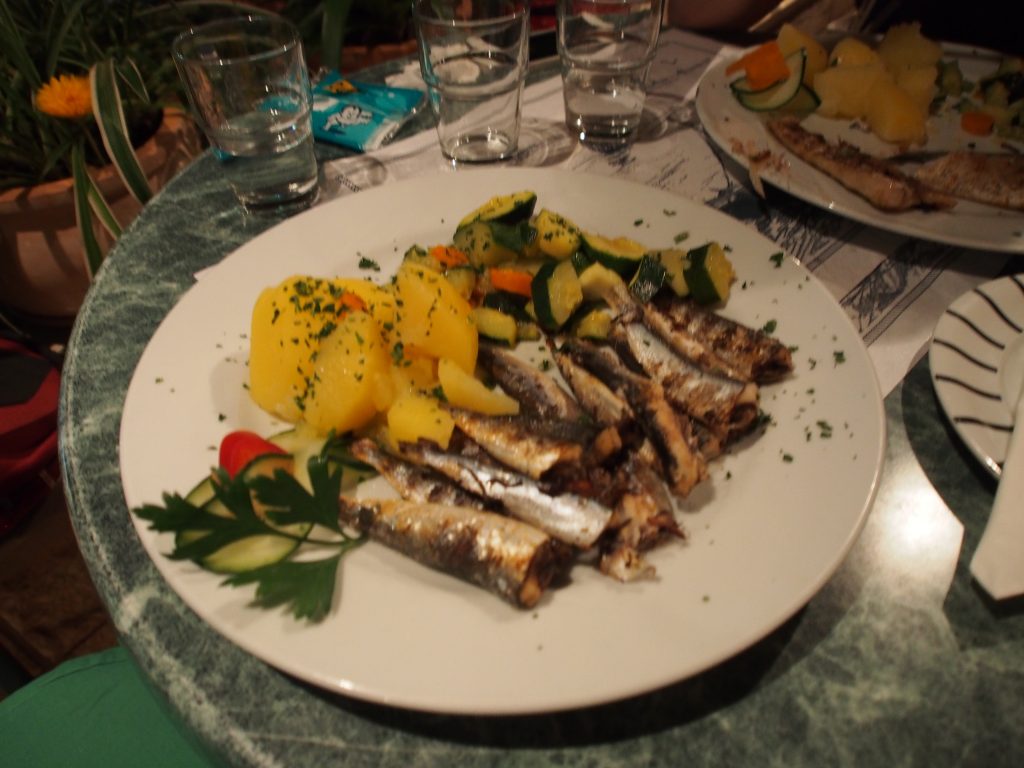 It was a long night and it started with giving baby K a bath and prepared him to sleep. After he fell asleep, I had to remove the car seat to wash off the vomit and try to clean the car with detergent to get rid of the smell. Then I continued with washing the clothes with the same smell. After all the washing and my own bath, I went to bed at 1130pm, already numbed to the stench.