530 and the alarm went off- it was going to be a long day. Mommy woke up first to prepare food for Baby K while I prepared the (long) day backpack. Changed K diapers and clothing while he was barely awake. We had to catch a catamaran scheduled at 740am but only managed to leave the apartment at 725am. With quickened footsteps we walked to port which was close (5mins away) but a little worried as we were unsure of the exact location. Fortunately we manage to spot the catamaran by its name and boarded the vessel with the printed tickets that I have purchased online. It was then a smooth 1 and a half hour ride on Krilo star which brought the passengers first to Brac and then Hvar.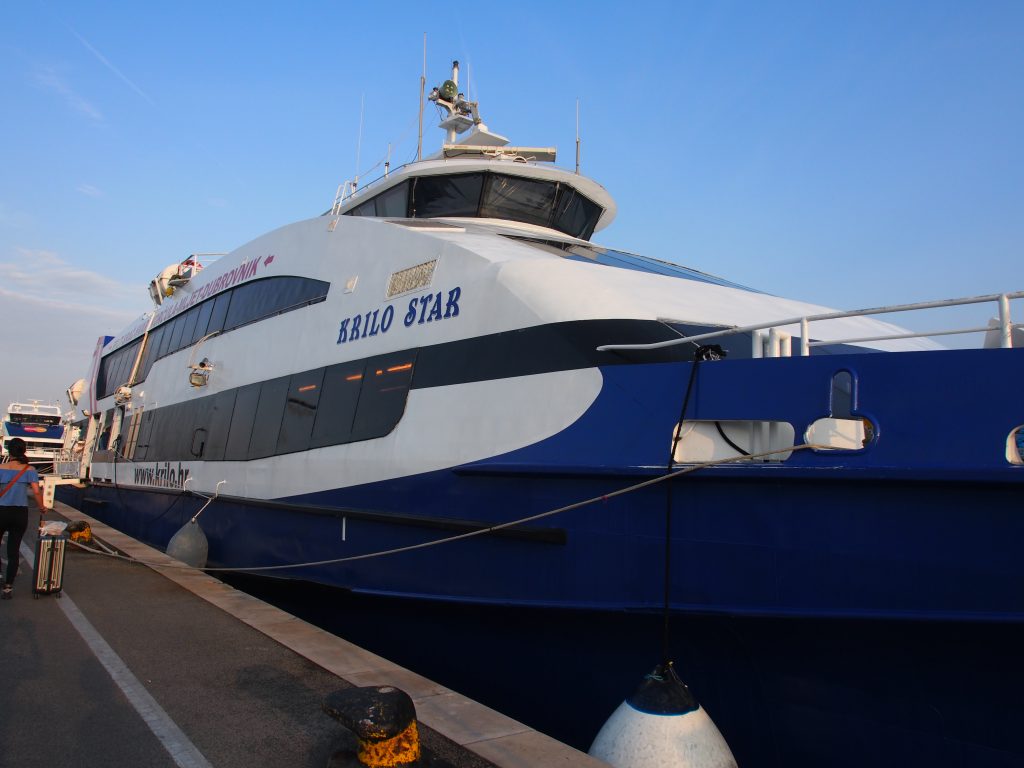 We weren't entirely prepared on what to do and see in Hvar so after disembarking, we went to the tourist info desk. We were advised on a couple of activities such as island hopping to nearby Pakleni Islands with water taxi, visit other towns by bus and walk around Hvar. Hvar was popular for being a party island in summer in the night but that didn't suit our objective nor our timing. Yet we were here as we wanted to see what this island was all about.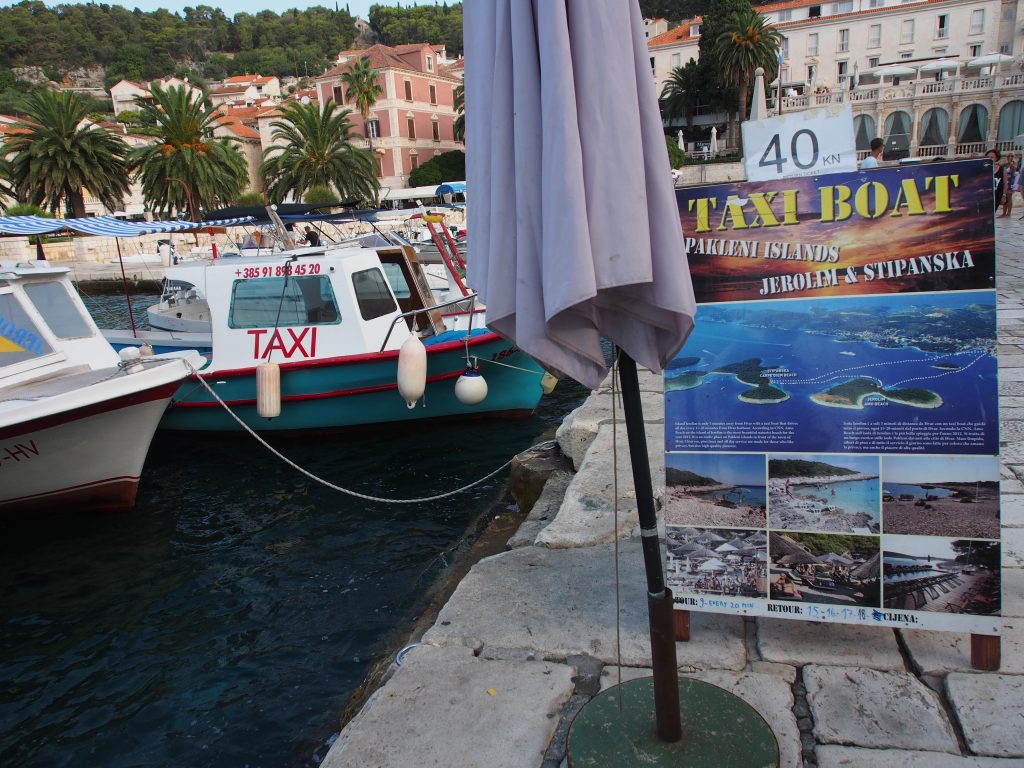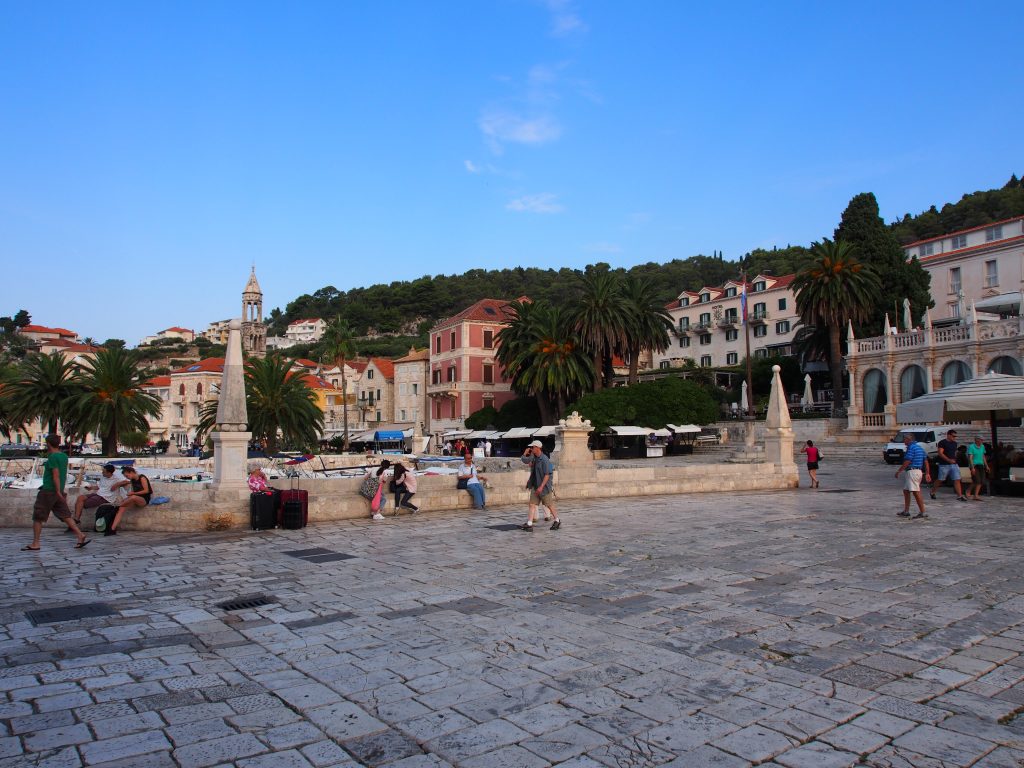 We picked up a town map and started to island walk first. To conserve energy as it was going to be a long day (boat schedule was after 7pm), we dropped our day bag at a left luggage (for a fee) and began exploring. Following the map, we visited the wet market, some historical buildings and churches (that might be significant but we didn't know as our walk was unguided) and finally climbed to the Spanjola fortress that overlooked the town below.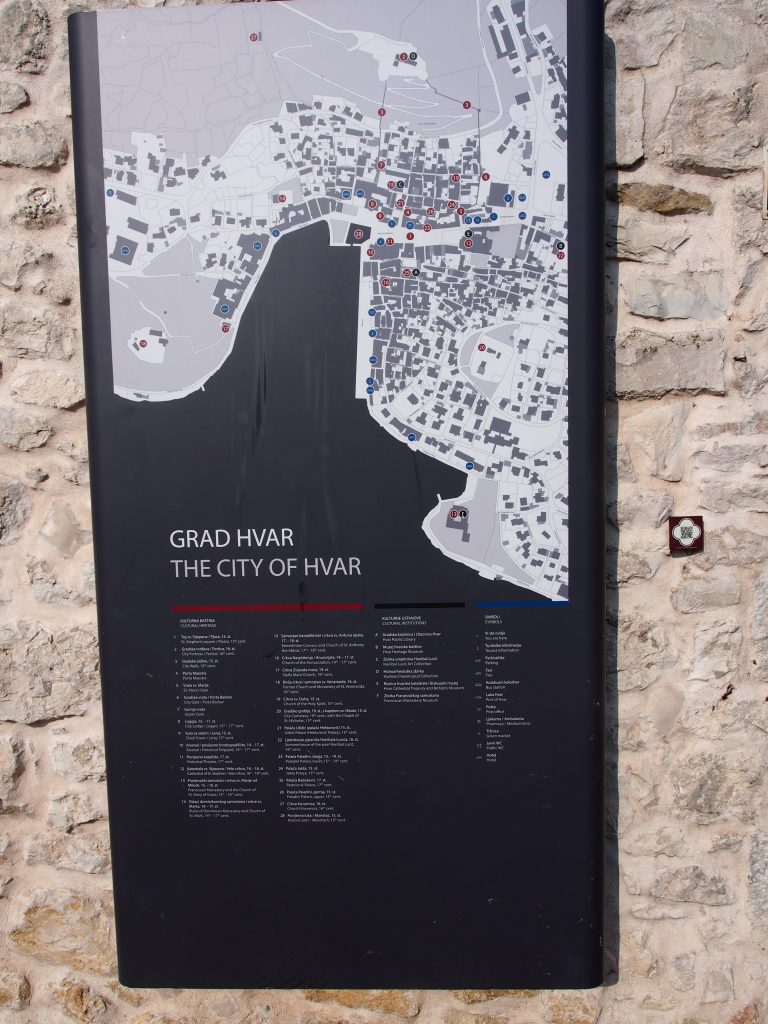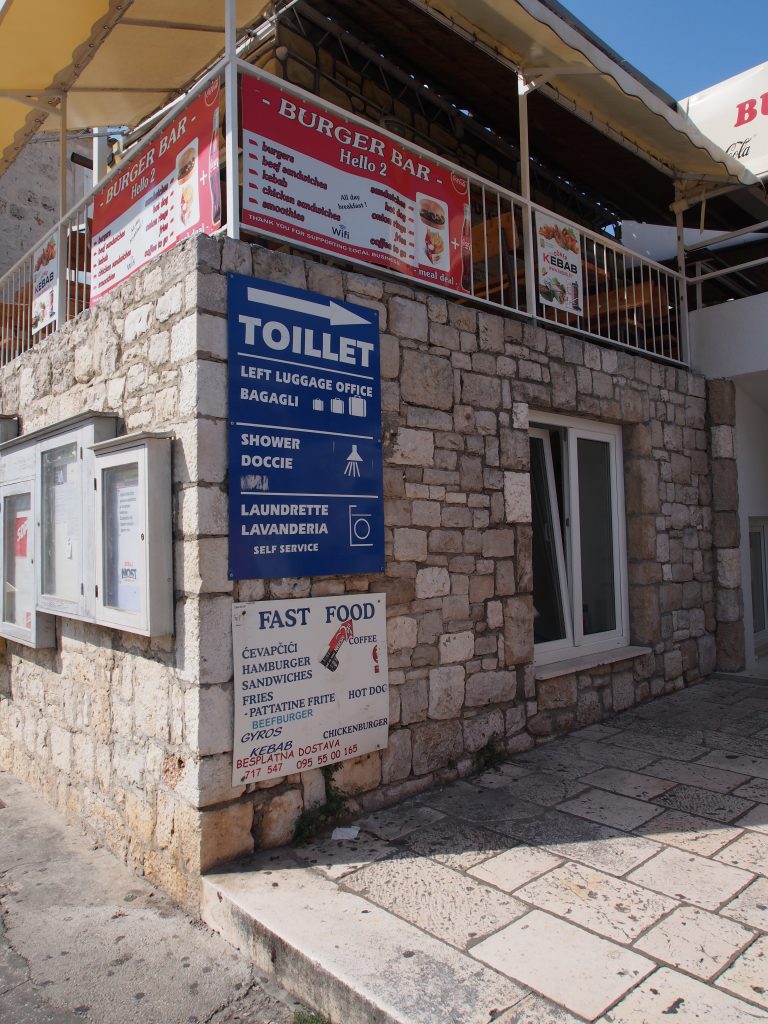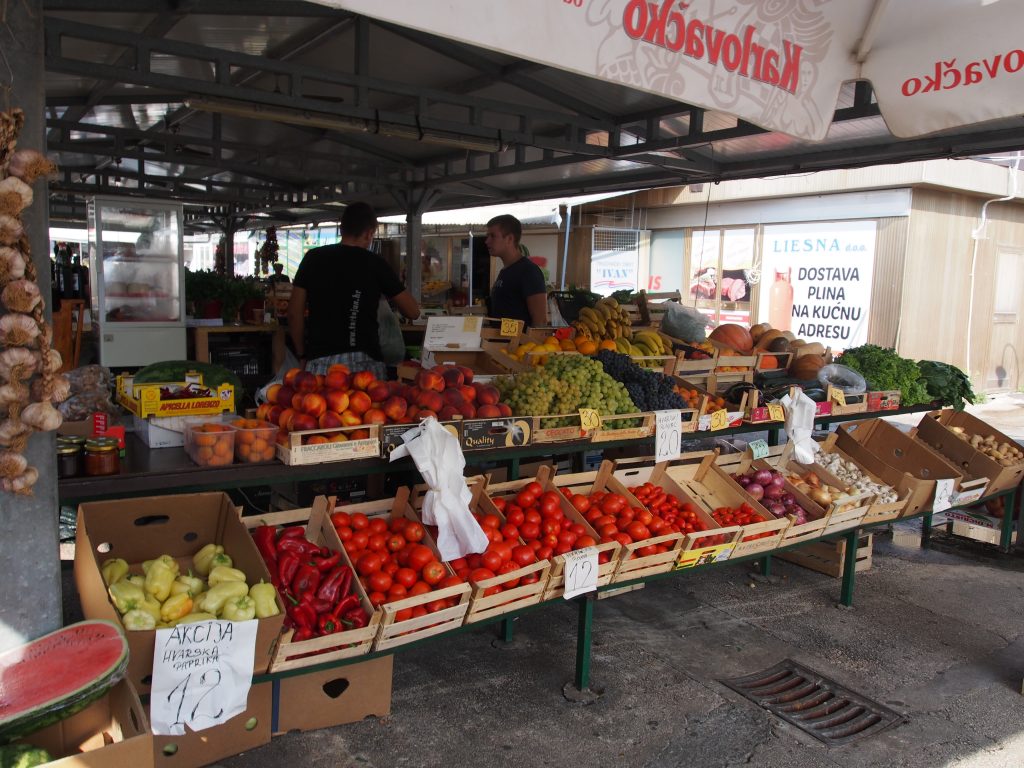 To get to the top, we had to negotiate a long flight of steps first followed by a gradual climb up. Entrance fees of 30kunas paid which allowed us chance to explore this medium size fortress but what was the most important part of the visit was the beautiful panoramic view Hvar and the Pakleni islands. After taking in view, we found and rested at a shady area (as most of the top of the fortress was exposed to merciless hot sun), in an attempt to get baby K to sleep as he was getting cranky. He remained awake despite any efforts so we decided to go back down to Hvar. As we started our descend, baby K fell asleep. The swaying motion while seated on the hip seat does wonders in getting our stubborn toddler to sleep. I had to carry sleeping K in my arms all the way down to the town square and sat on a ledge beside the building for a rest, away from the sun.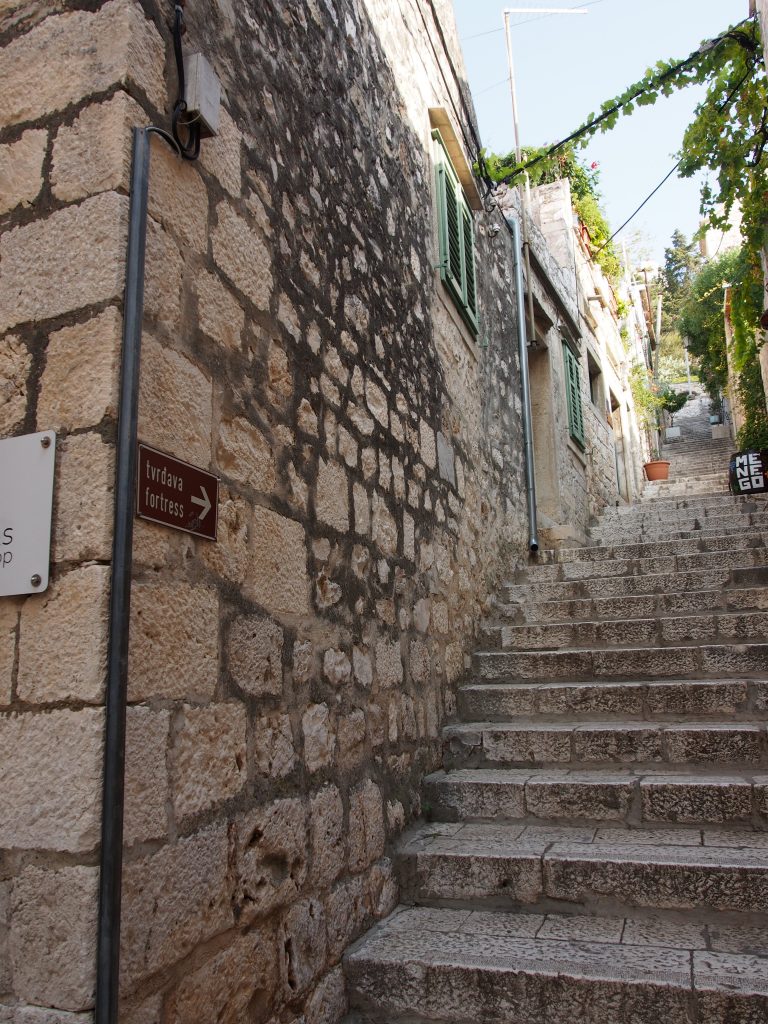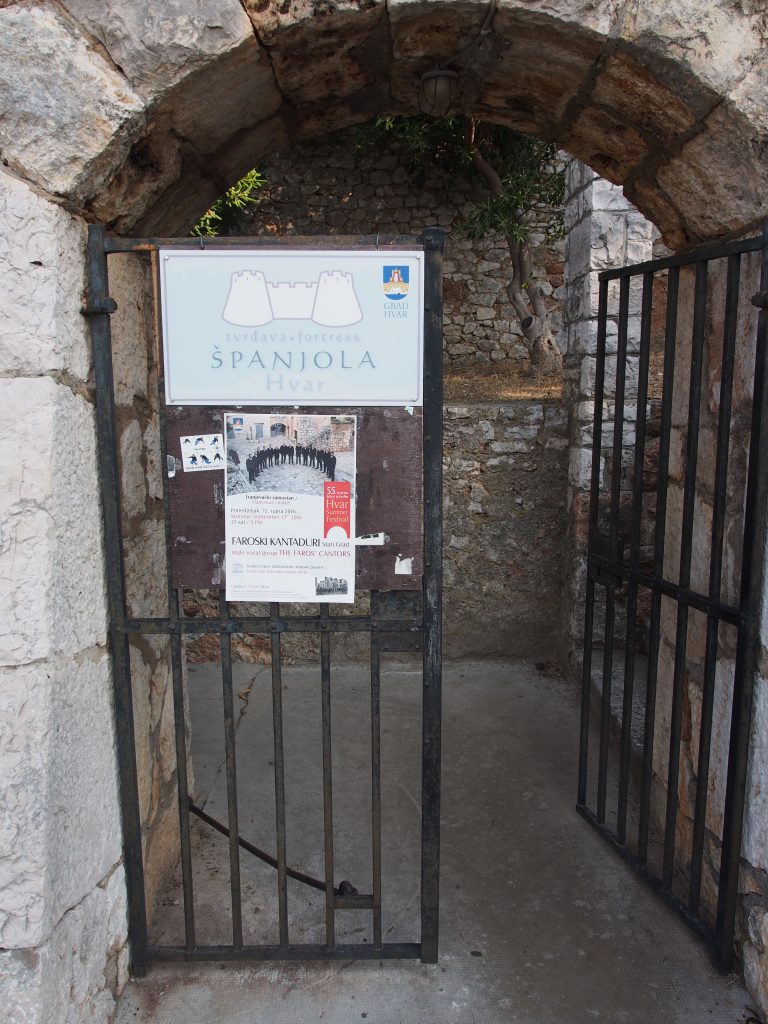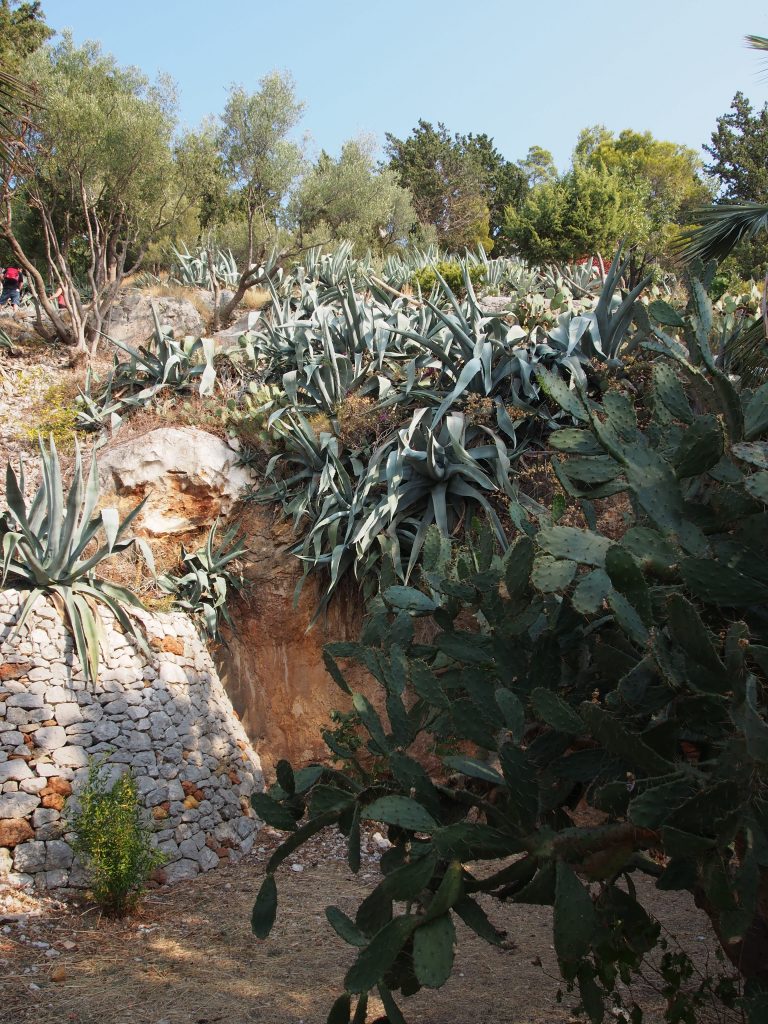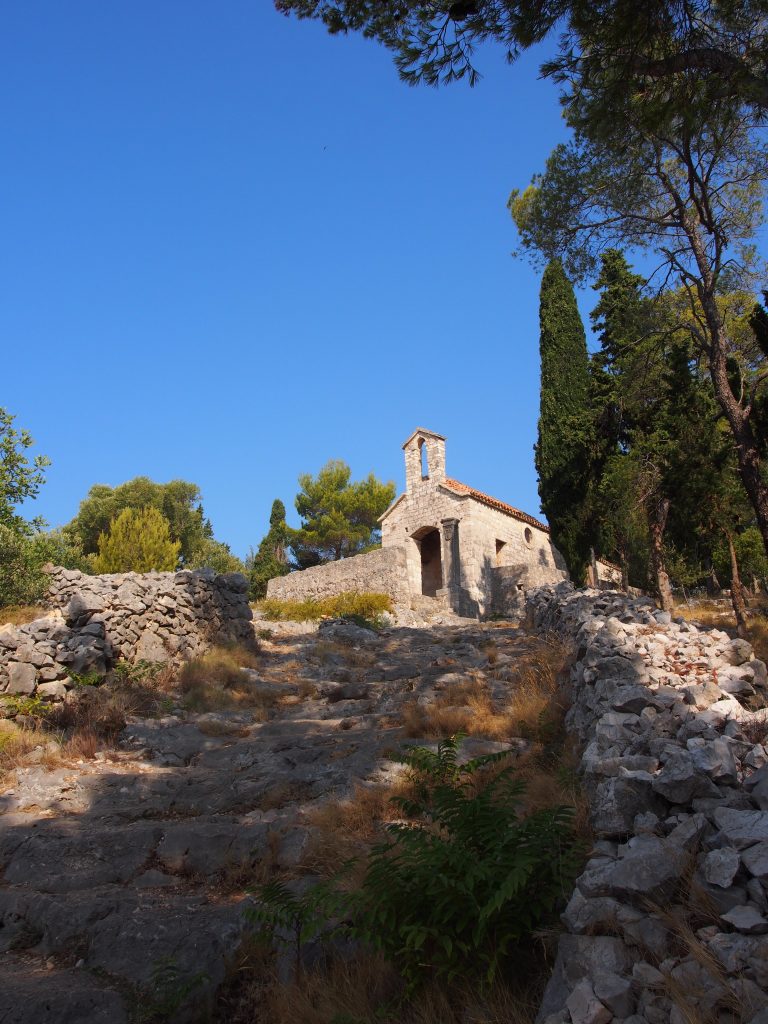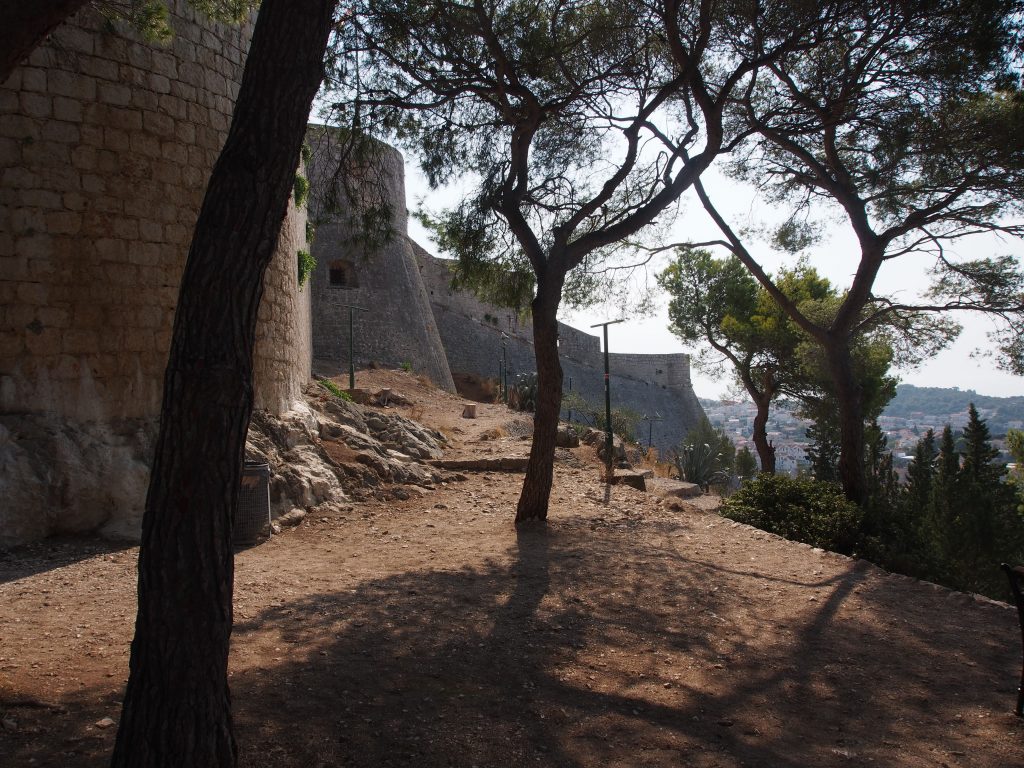 Mommy retrieved the bag from the left luggage for 25kuna. She then went shopping at the nearby stalls leaving us to sit at the square. About an hour later, baby K woke up and mommy had returned at almost the same time, bringing in her hands some gifts of lavender fragrance, popular products of Hvar.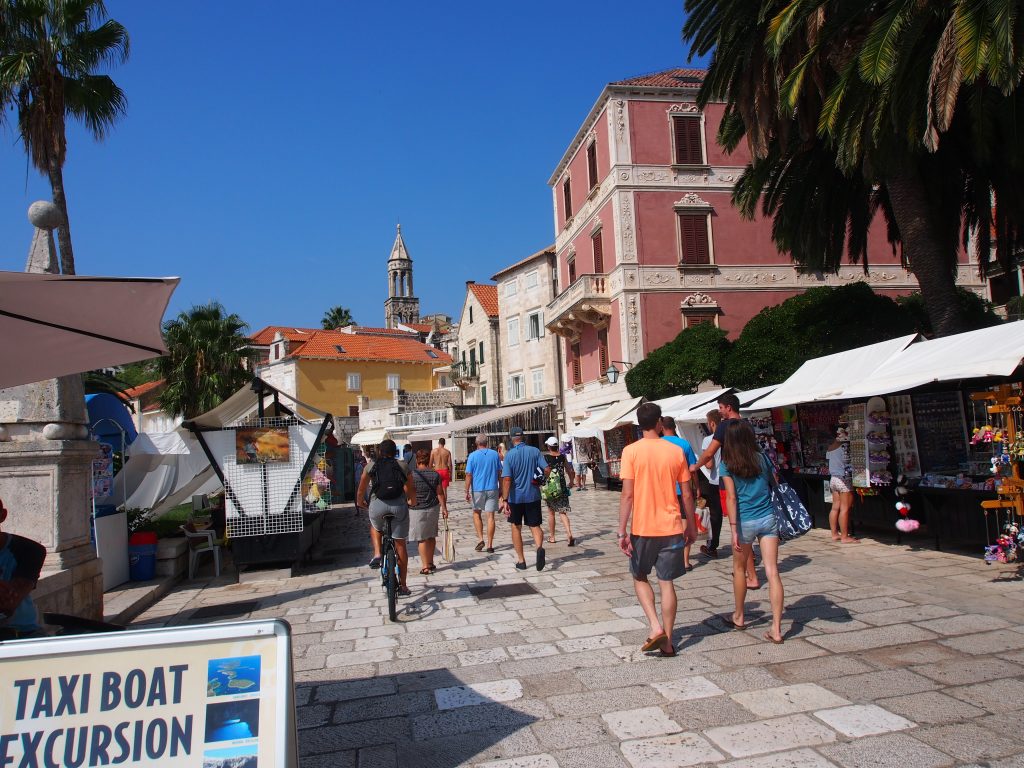 It was noon time and we decided to walk along the harbour side opposite to where we had disembarked, to check out the restaurants there. There was a particular Jerolim restaurant we chose which had a long bench suitable for a constantly moving toddler during lunch in a terrace that faced the beautiful harbour. Our lunch orders consisted of calamari rice and fish fillet class 1(which we still didn't know the difference) for 120 kuna. After the delicious lunch, we walked further down the same route where there was playground available. Baby K enjoyed the slides and climbing around the various mini buildups. Close by were steps to the shore where people could be seen sunbathing.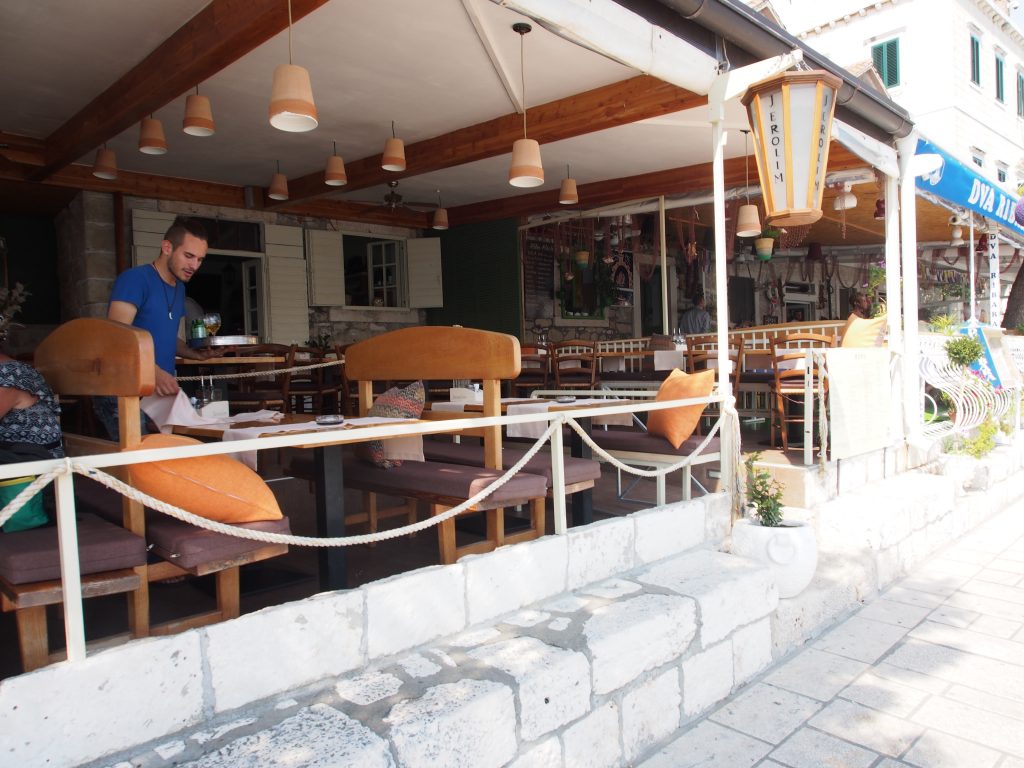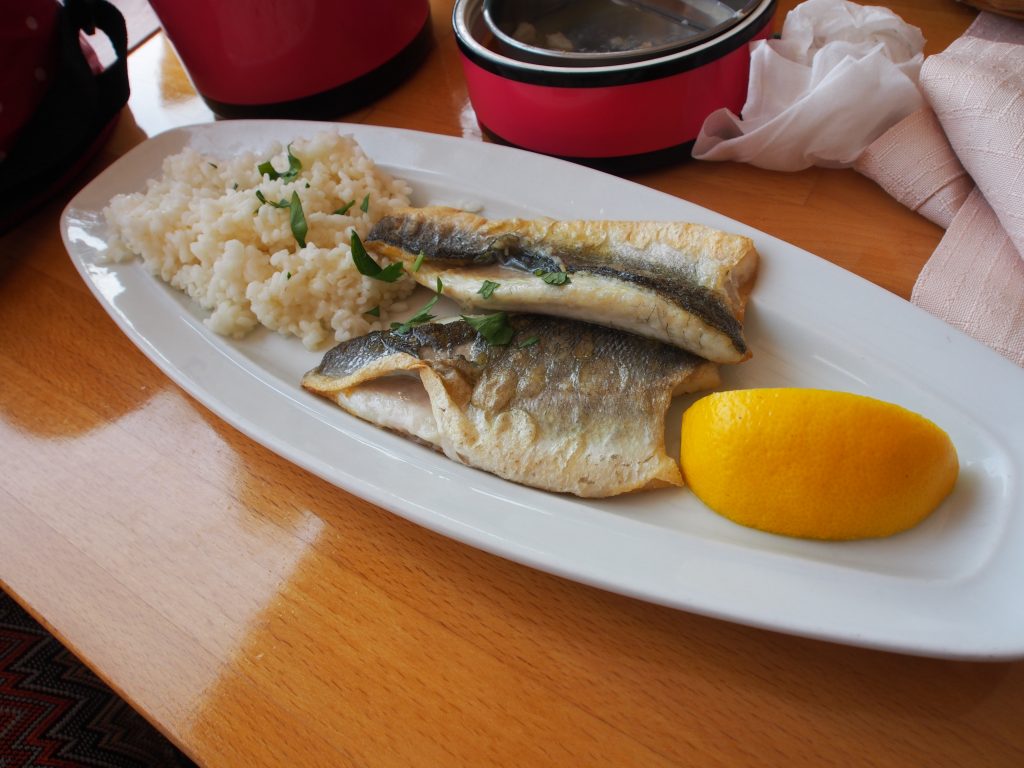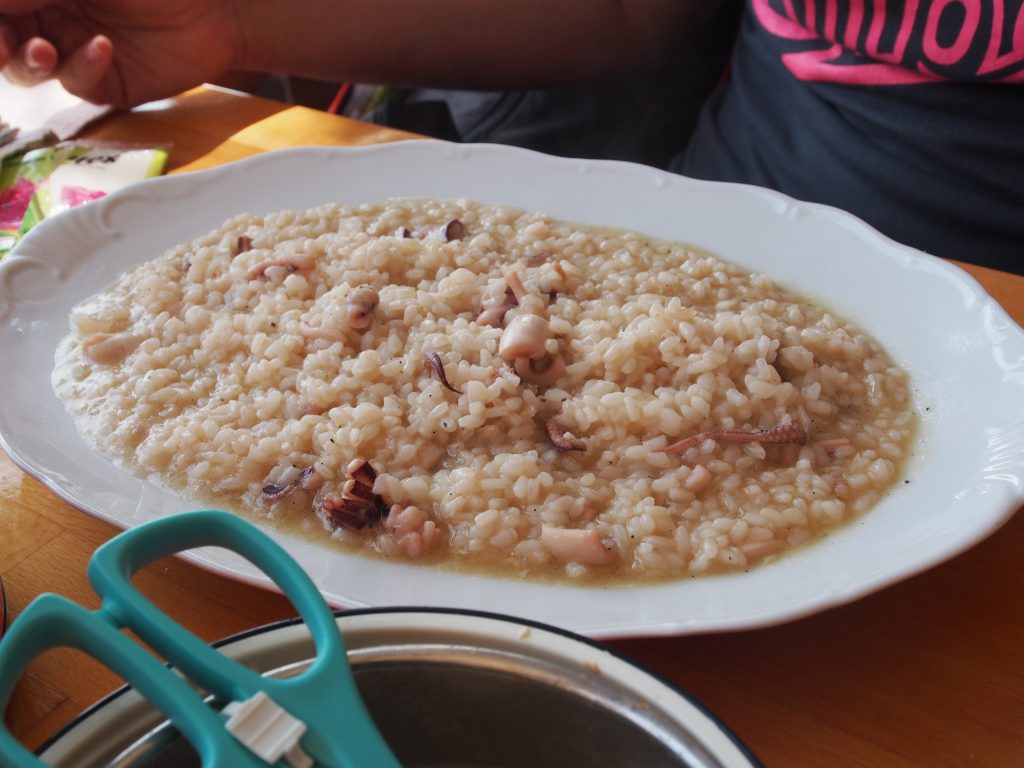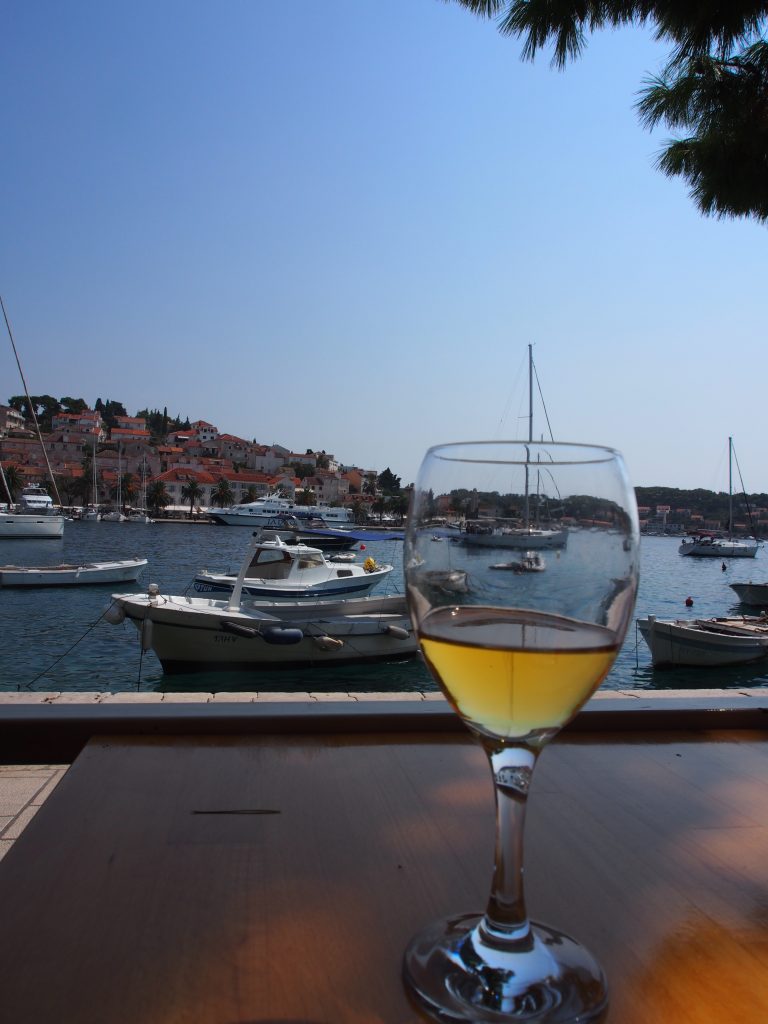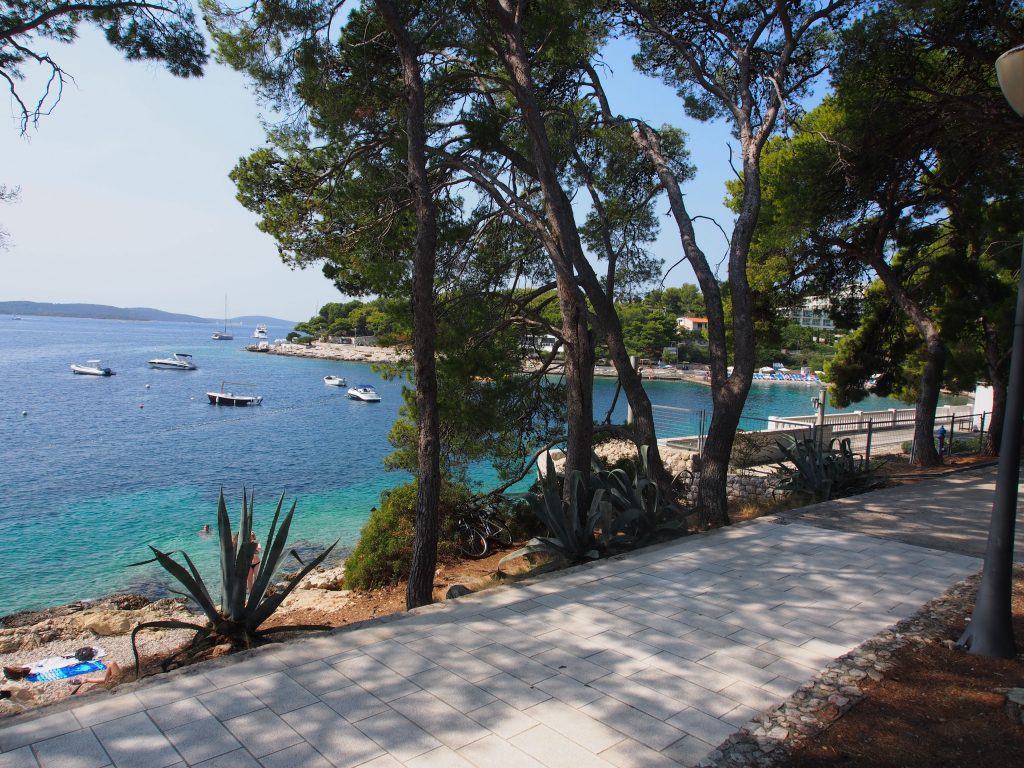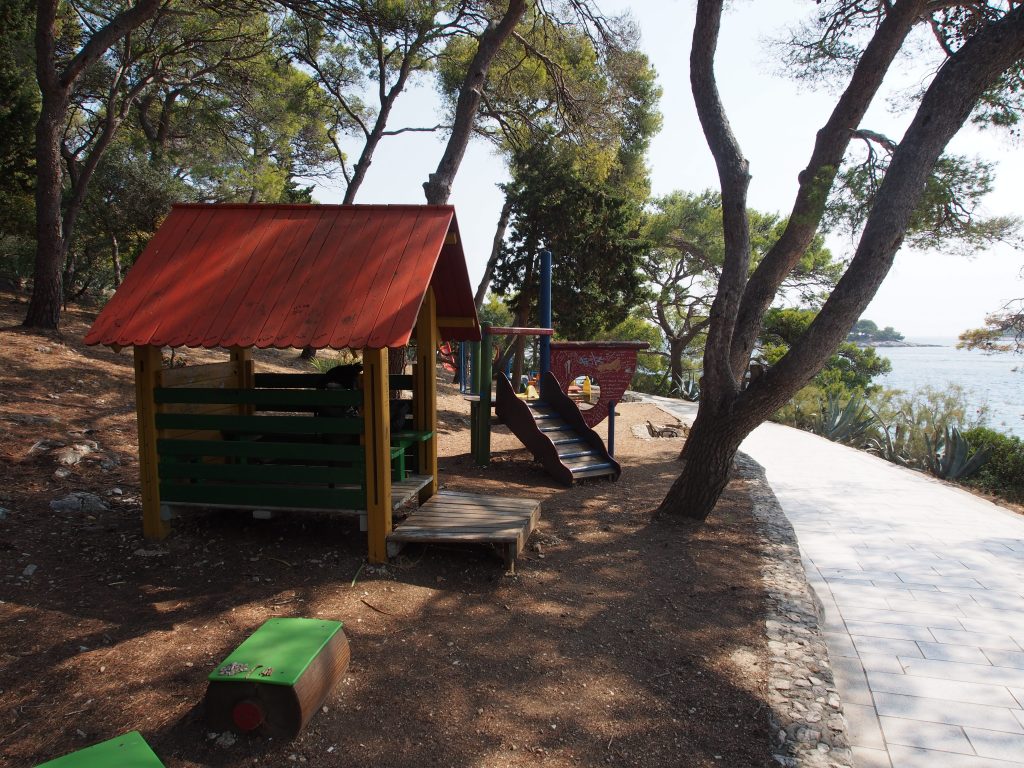 There was still some amount of time left before our catamaran trip back to Split so we decided to consider the option of a bus ride to another old town, Stari Grad. To get there, we had to walk to the the bus stop past the left luggage at the edge of the old town (wasn't a big area to begin with). The bus schedule indicated that we had only one option when the bus return to Hvar was before the ferry schedule back to Split and that meant taking the next bus which would give us only an hour at Stari Grad. We didn't have other options than to do this (not keen on getting to the islands since we weren't dressed for beach activities). The bus tix had to be purchased from the bus driver and it wasn't time yet, we went back to nearby fruits and vegetables market to buy some fruits and vegetables. The stall owner was amused with baby K and gave us a free banana for baby K to eat.
After our short marketing session, we went back to board the bus parked at the bay and paid 54 kuna for tickets for both of us. The bus was quite popular and we were fortunate to be the first few to board and took the seats near the front. The journey to Stari Grad was of some distance and baby K succumbed to a little snoozing induced by the gentle swaying motion and I managed to catch some winks myself too. We only arrived at 325pm at the bus stop a couple of hundred meters away from the main port side and we walked briskly to town center. There wasn't enough time to even check out the stores or explore the streets or sit for coffee as the schedule for the return bus journey was at 405 pm (It was made harder with a sleeping toddler in arms). We only concluded from this short experience that it was a small nice town similar to Hvar but much much quieter.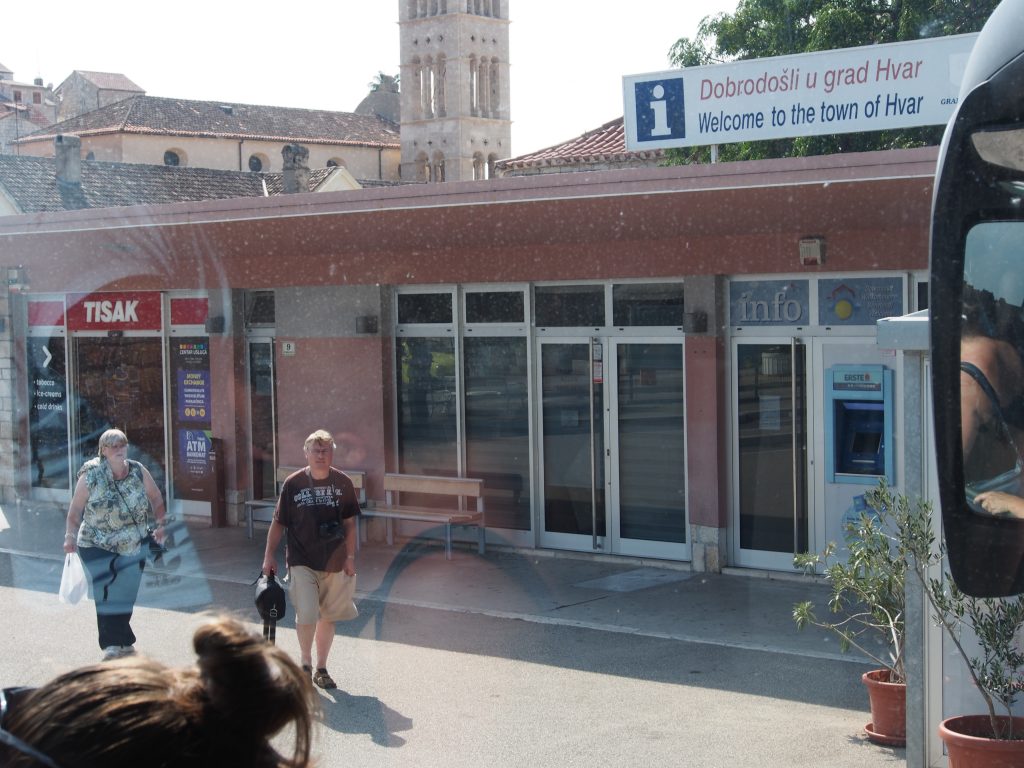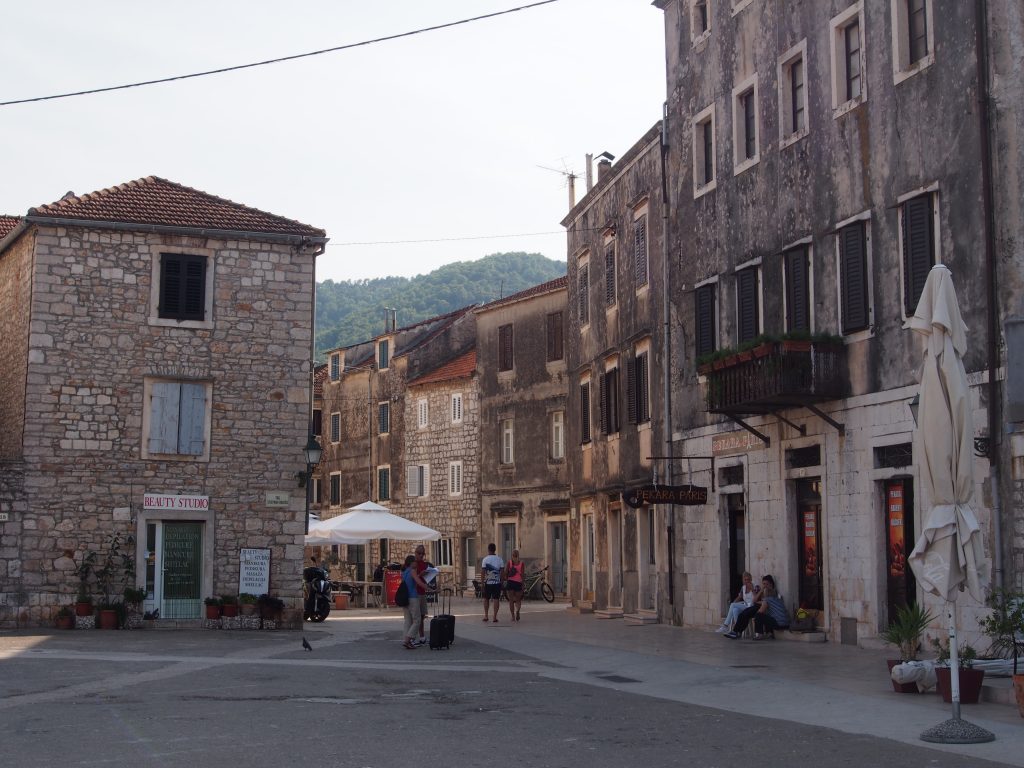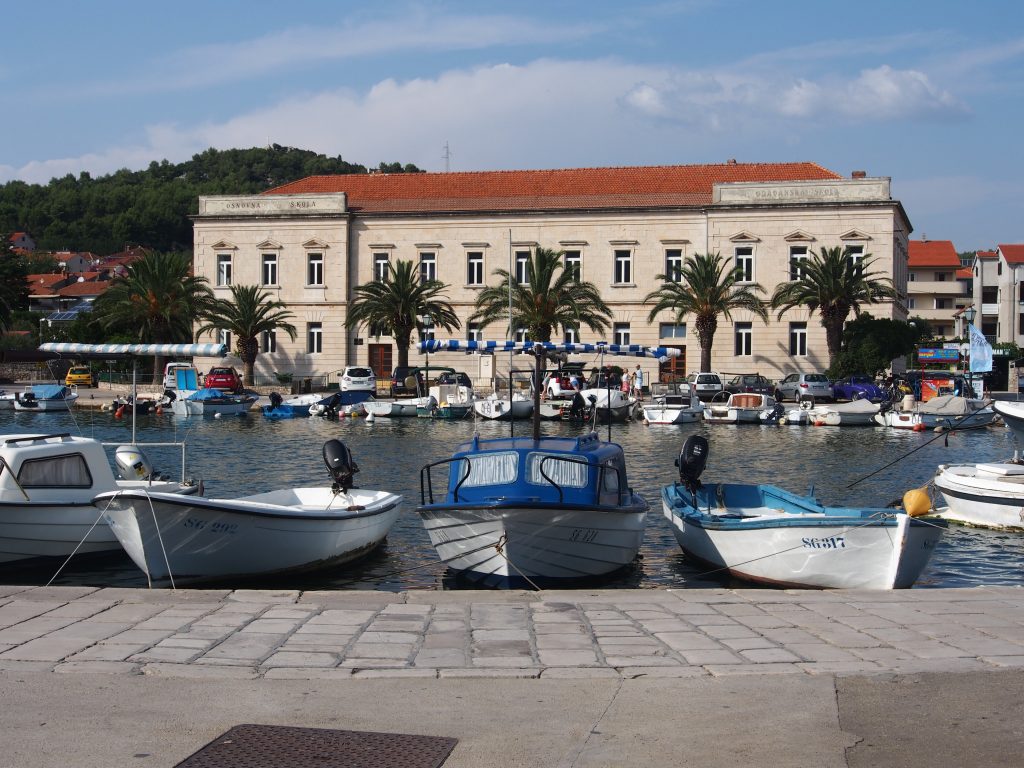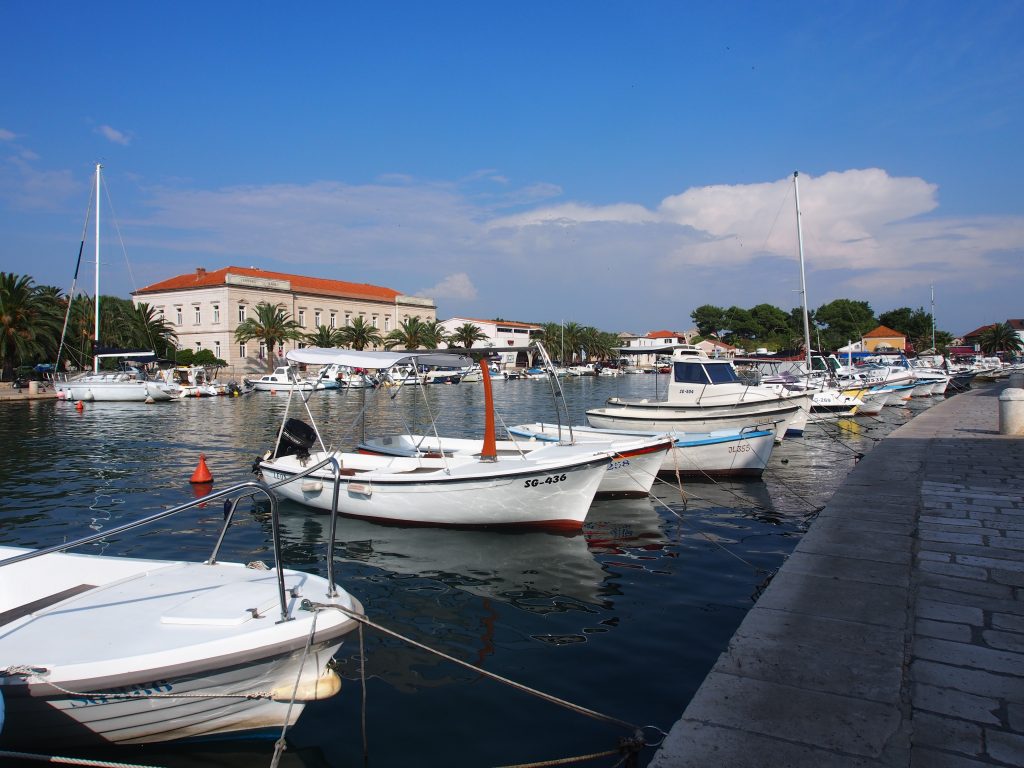 We arrived 5mins earlier at the same bus stop in order not to miss it and waited a while for the bus to arrive. Thankfully we managed to get some seats as the bus got crowded. The return journey included a stop at the main ferry terminal of Stari Grad where cars and passengers could come over from Split (was thinking of whether to drive in Hvar by taking this ferry during our planning but abandoned the idea to avoid resolving unpredictable logistics with a toddler).
We arrived back at Hvar without much drama on the bus after a regretfully rushed visit to Stari Grad. For the rest of the day till the catamaran come, we decided to lounge at a port side cafe and found a cafe BB club that had nice comfy long cushion loungers that offered a view of the port side for people watching. We ordered some drinks, coffee and cookies and cream and desserts to eat. Baby K was entertained with toys and books and color pencils that we brought along for the trip and he kept us busy with clearing his soiled diapers and preparing milk for him. We realized that for some reason he wasn't fond of packet milk purchased from Bosnia.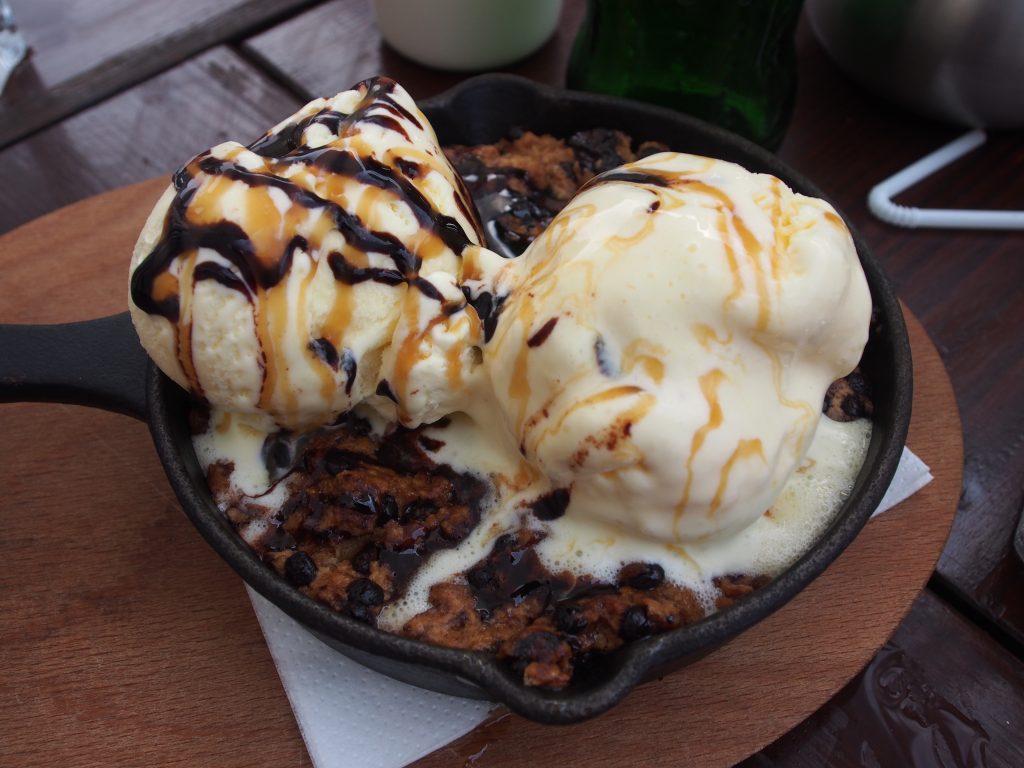 As Mommy was paranoid of missing the catamaran, we left the cafe early to wait for the catamaran only to realize the it was late. To confirm that we didn't miss the boat, mommy went to Pelegrini to verify and was informed that the boat would be late as it was coming back from the other islands. It was almost 30mins later and we boarded the boat after the beautiful sunset.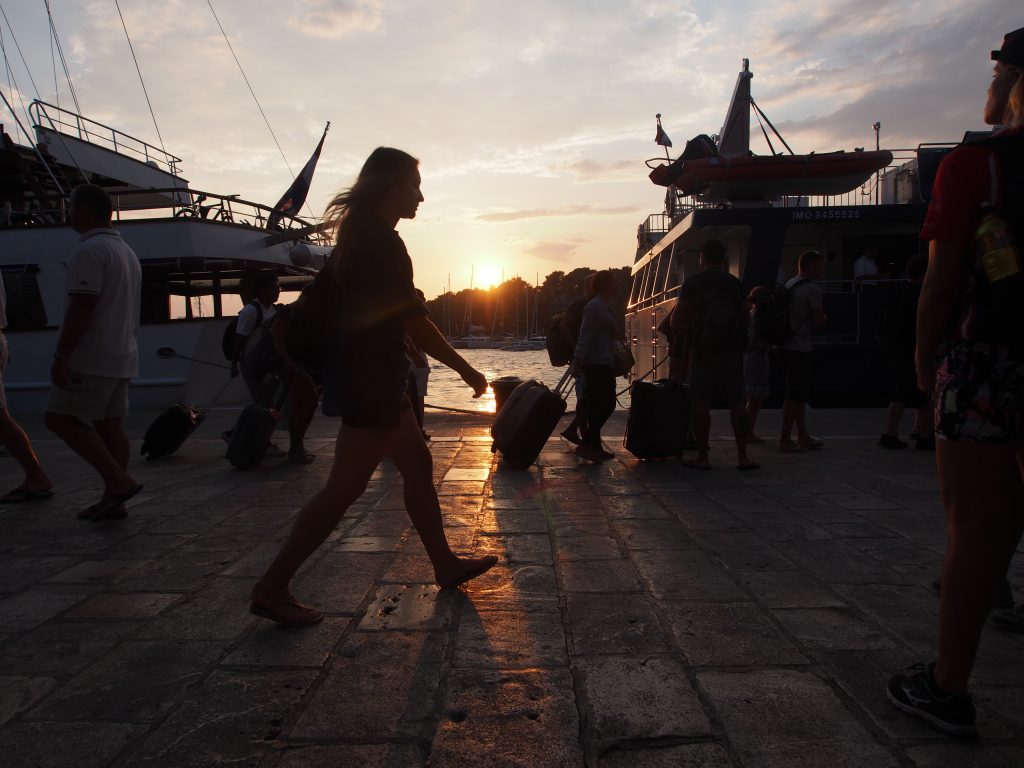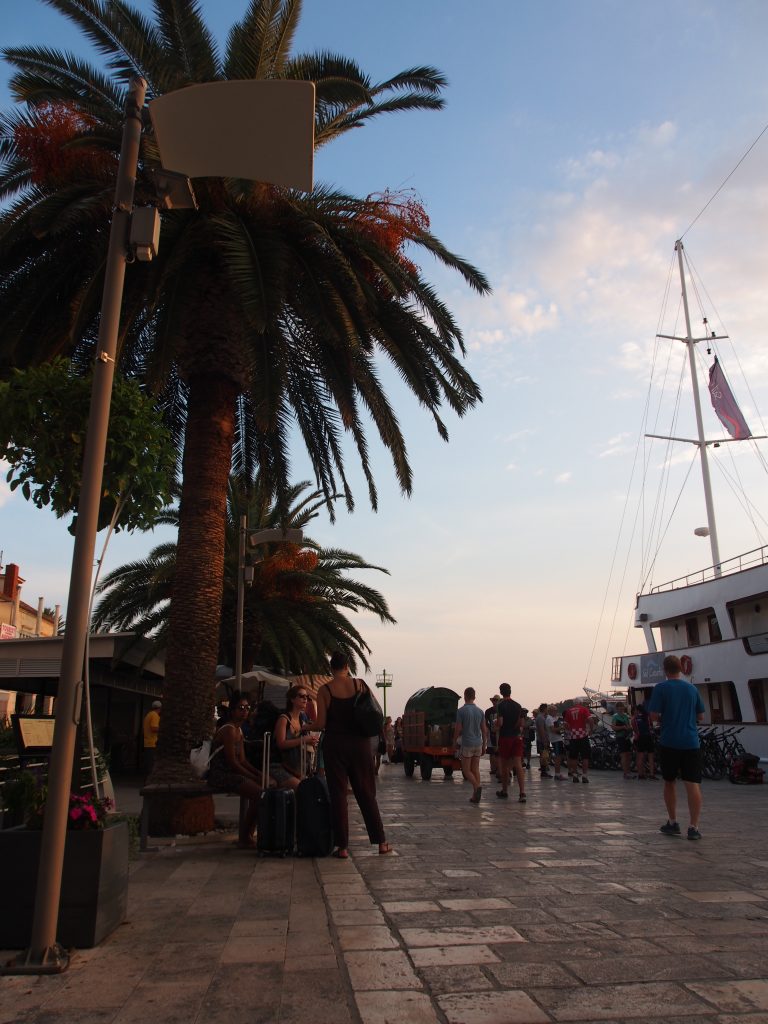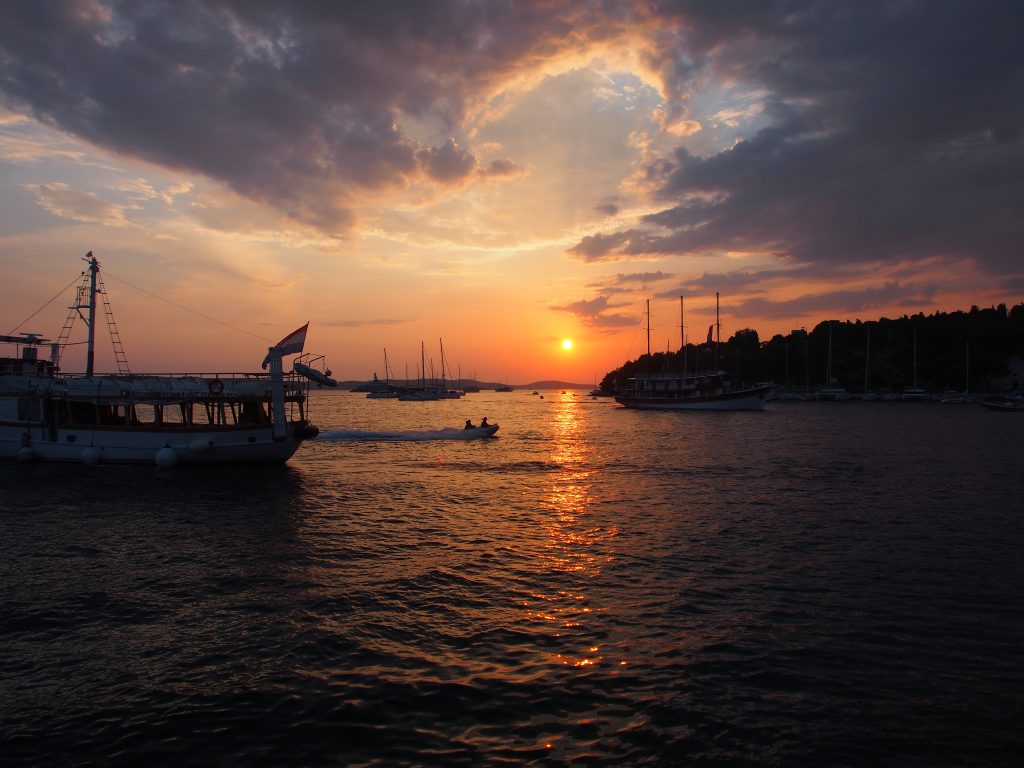 The trip back was also without much issue but it was getting tiring. The light drizzle welcomed our disembarkation and we rushed to put on the bright yellow raincoat for baby K. We walked to the port side shop to order takeaways (aptly named Stay or take away bar) for our dinner before the brisk walk back to the apartment.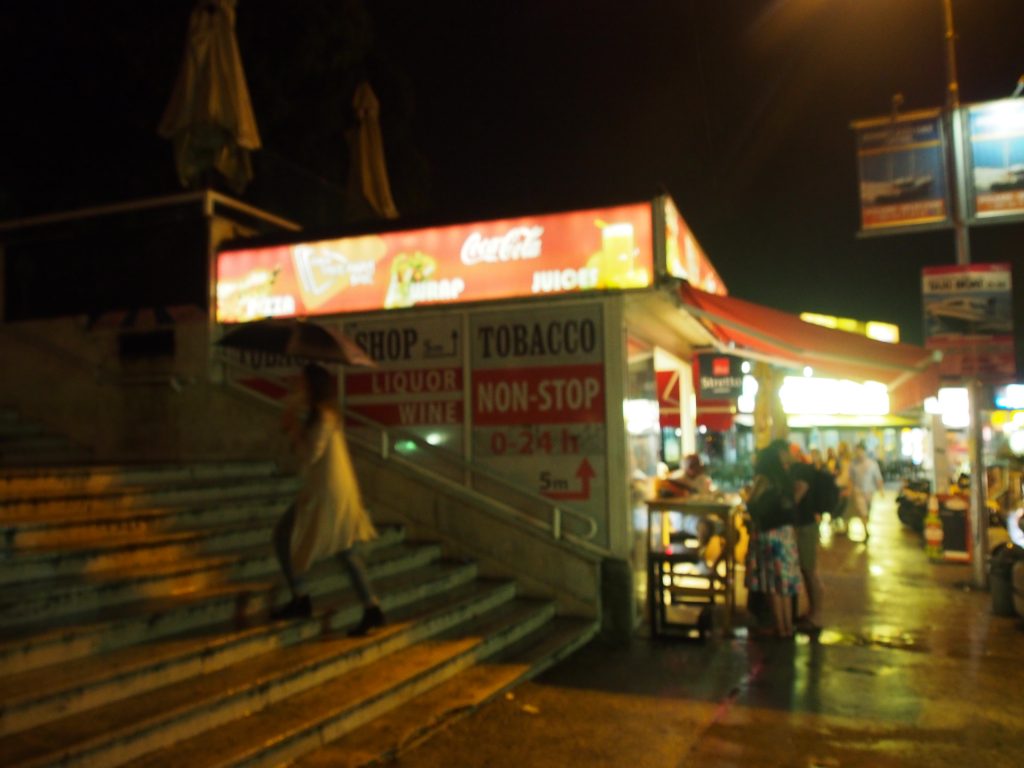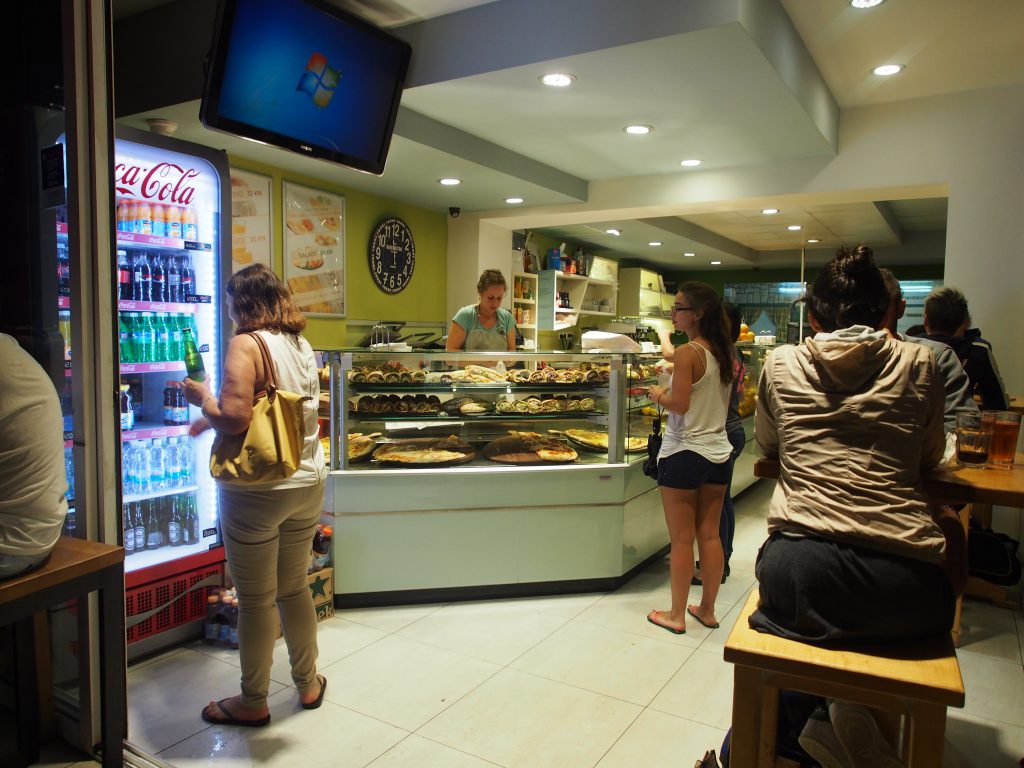 Once back mommy got to work quickly to cook for baby K while I ate dinner while watching over him. The takeaways were big in portions and value for money. After feeding baby K his meal, I gave him a bath, did some laundry for his "smelly smelly" (comfort blanket) before preparing his night time milk and went to sleep. Long, long day.