Woke up early in the morning because we had to change our accommodation and also make the morning game drive in Kruger. Did the transfer of camp and vehicle and we were on our way. We were travelling with another group of people too.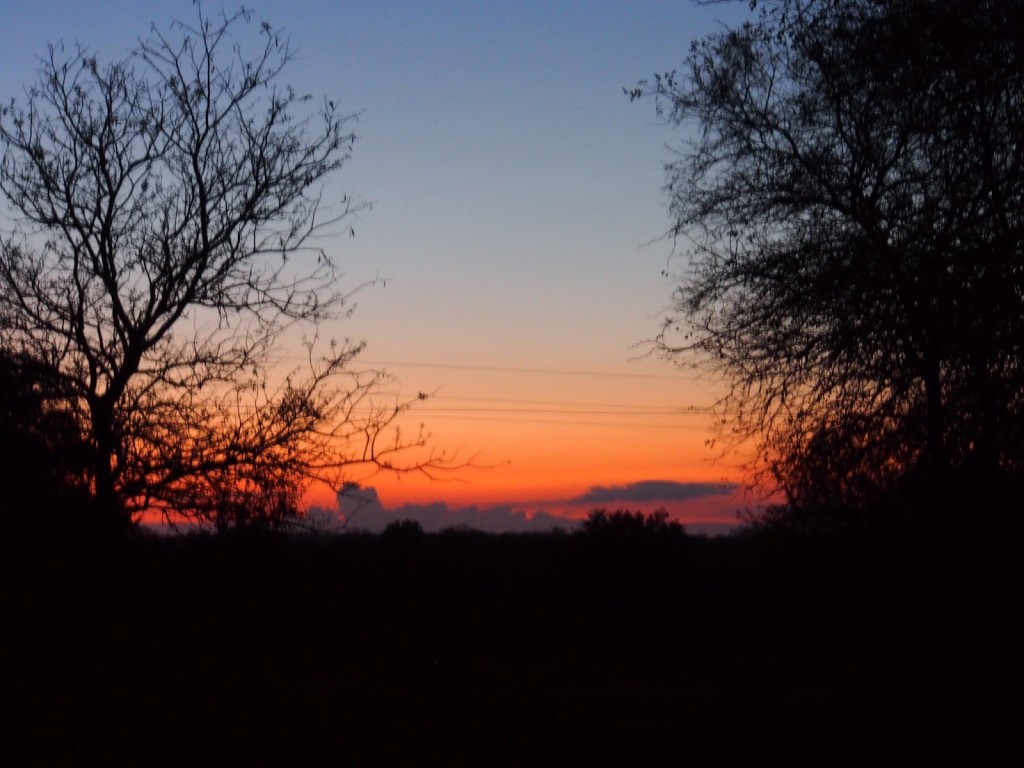 The difference between this park and the Sabi Sands reserve was that this was a public park and thus the vehicle had to stay on the main track, unlike in the the reserve where vehicles could go off road to close in on animals and game walk was possible.
Another difference was that there was opening hours for the park but not for the reserve, so there was no night drive in the park. The park itself was very big and we could see a lot more animal sightings. The fences separating the reserves and the national park were removed sometime ago and thus animals could roam about freely between the reserves. It really very much depends on luck!
Some of the photos taken were almost similar to those taken in the reserve. So I decided to post some photos with animals crossing. Unfortunately I didn't get a zebra crossing…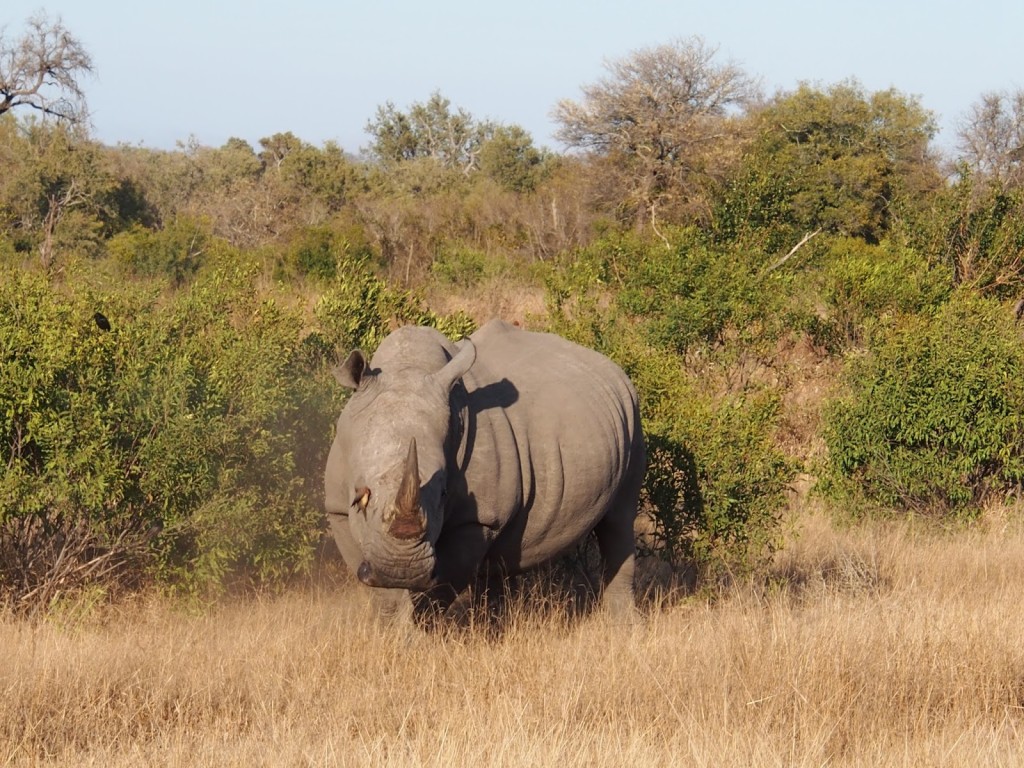 We were thrilled to see a rhino and we tried to follow alongside it. It realized our presence and had a few instances turned in the opposite direction to try to lose us. When we went into reverse gear to try following it again, it once again turned in the opposite direction. That was a really funny scene. We stopped and allowed the rhino to move away as the guide told us that it probably wanted to cross the road and us following beside him was preventing him from doing so! And sure enough…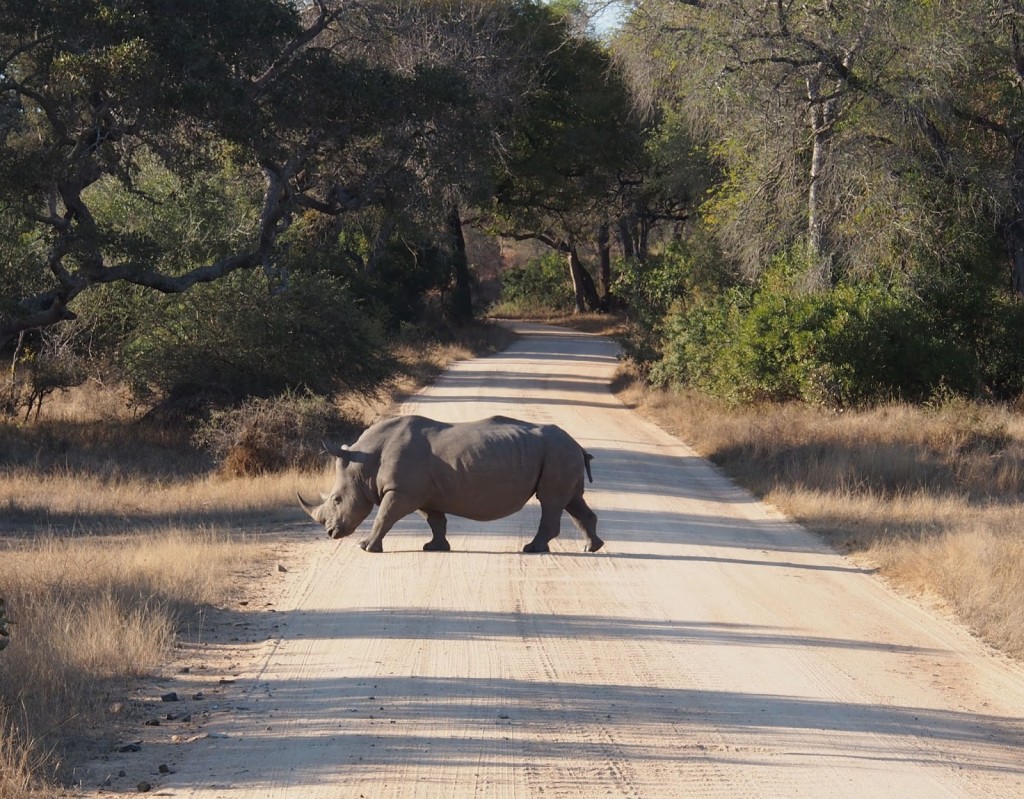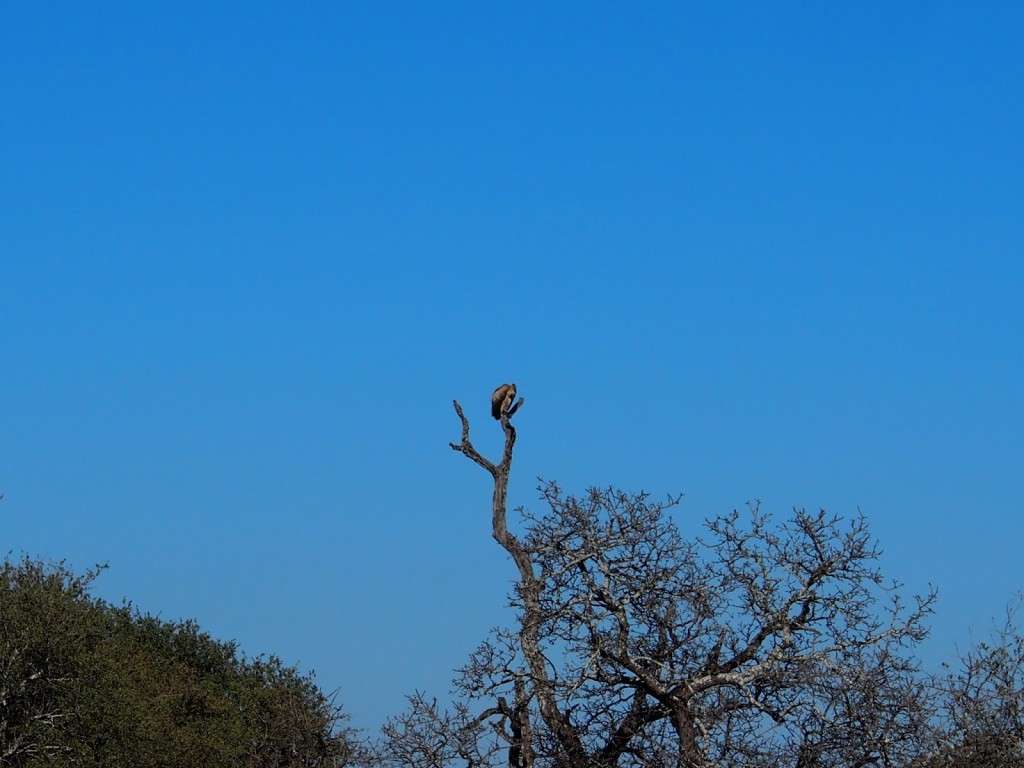 Whereas it took a while to see some of the animals in the reserve, in Kruger NP there seemed to be a higher frequency of seeing them.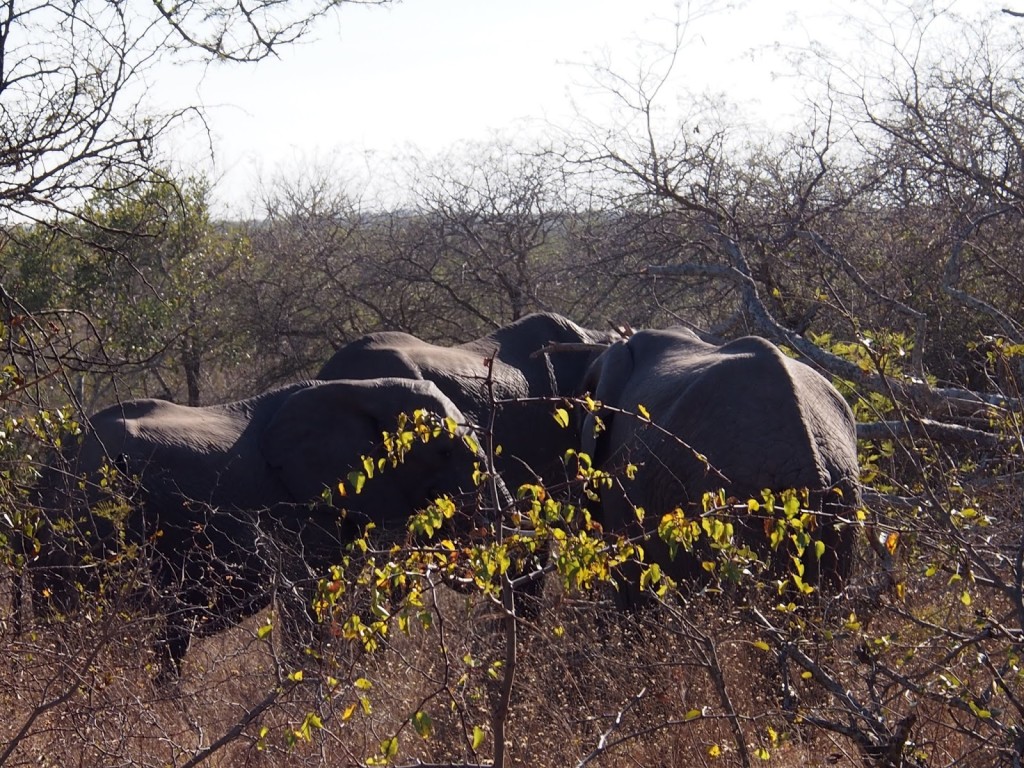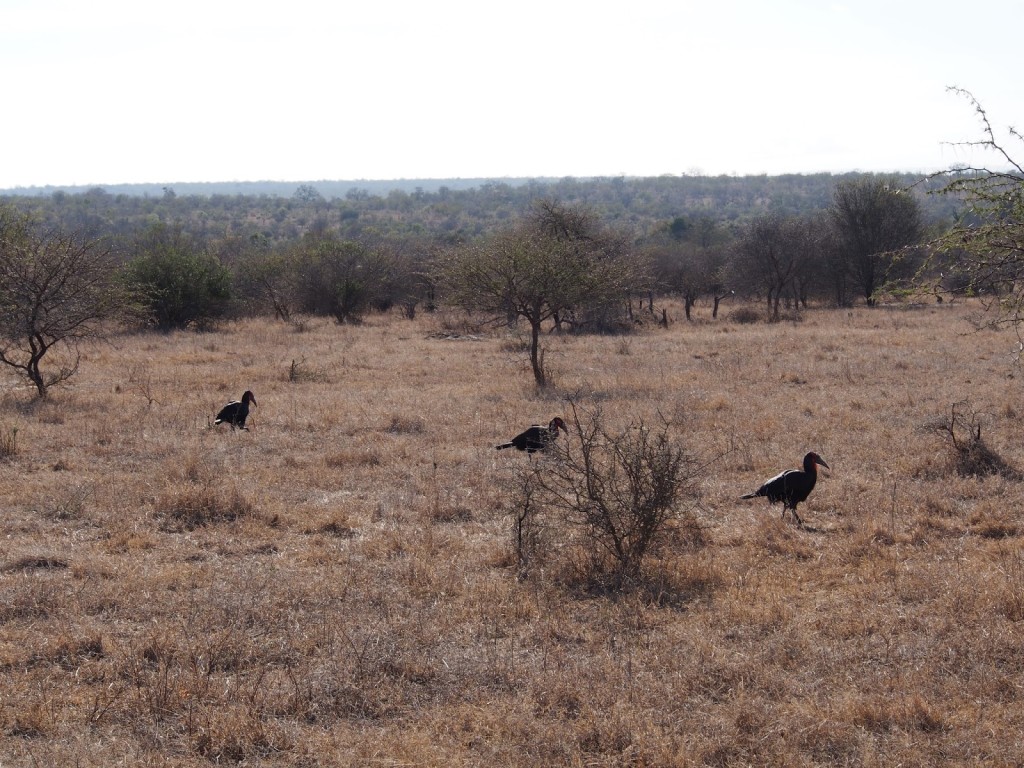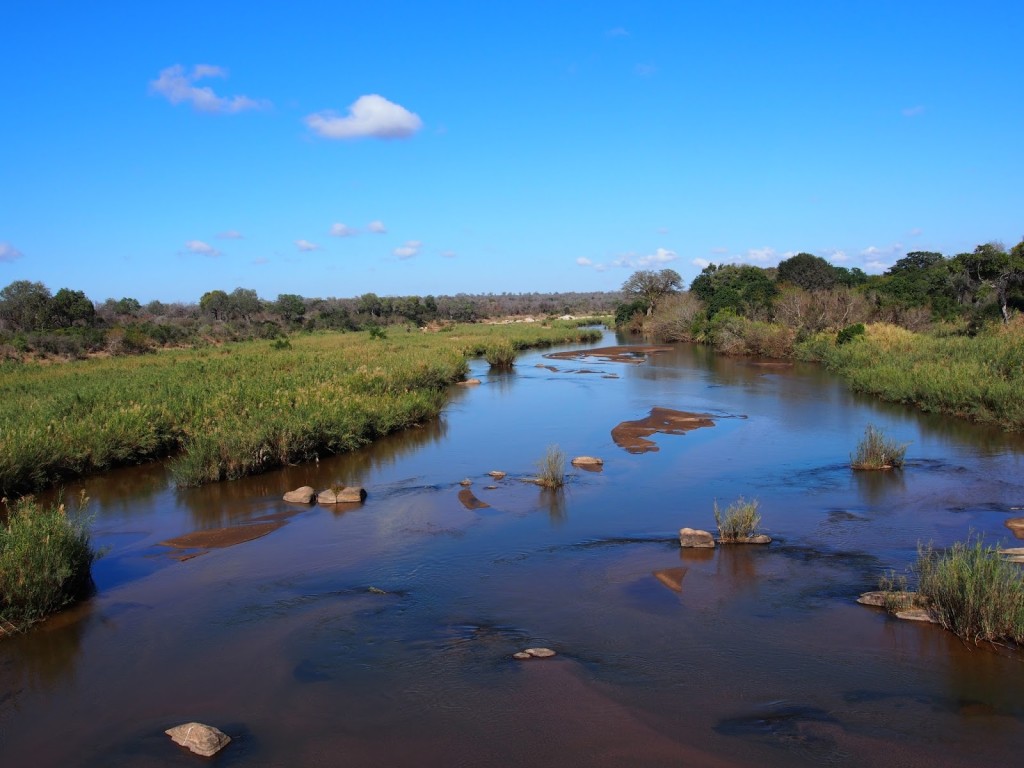 More in quantity of wildlife but we had yet to see the lions. Morning drive ended as soon as it began and we were back in the camp. As we did not have the chance to go to our tents in the morning since we were rushing off to the morning drive, we had to check with the helpers. They pointed us to the right tent and even though they had not seen us before. I guessed there weren't too many guests to begin with.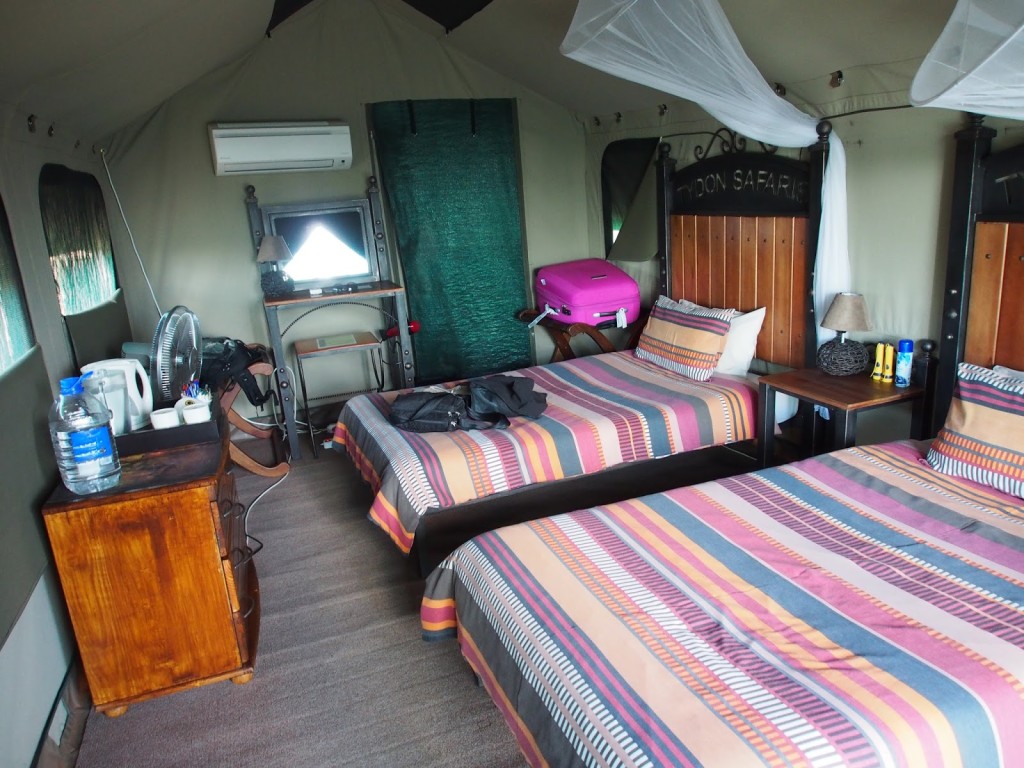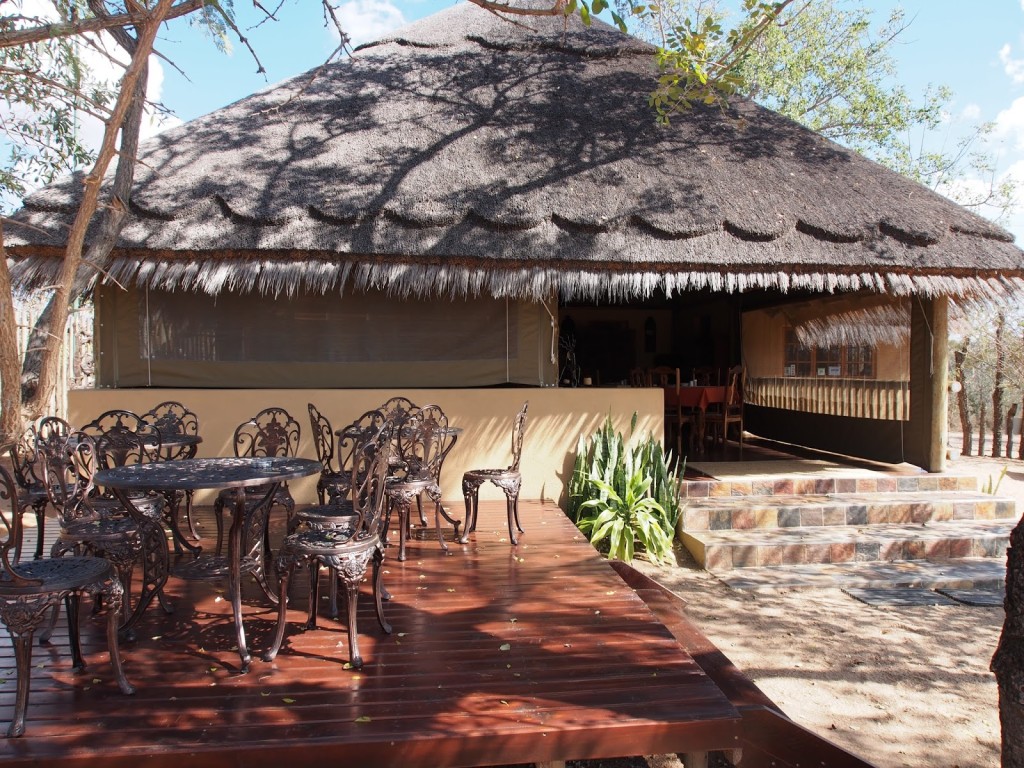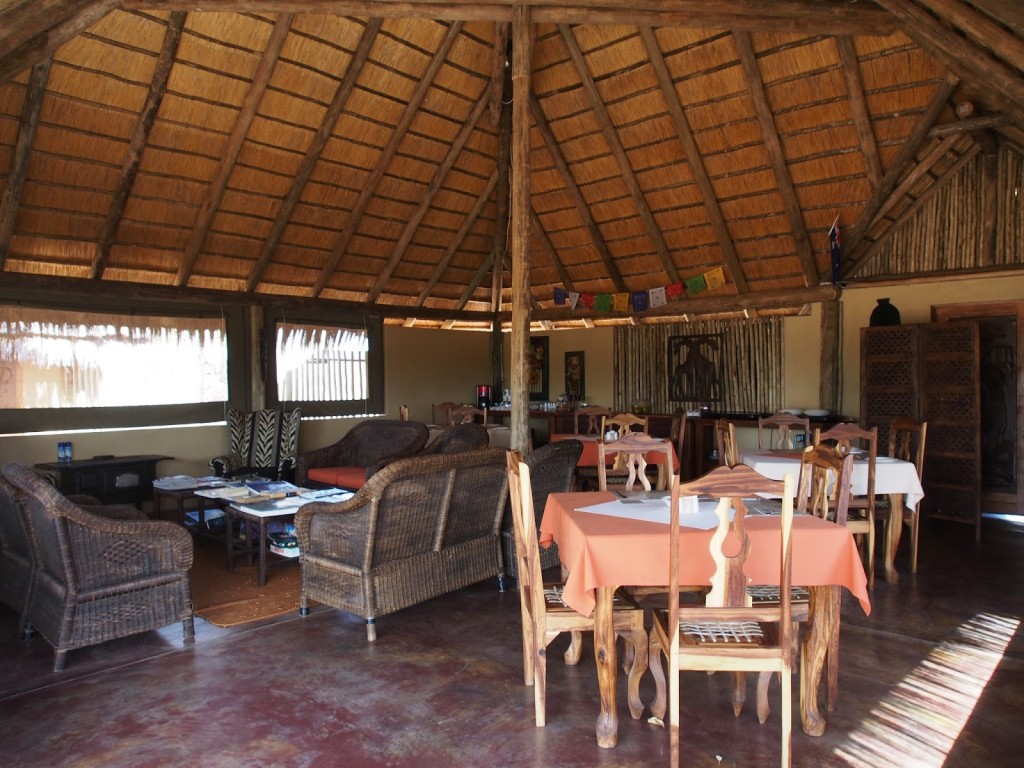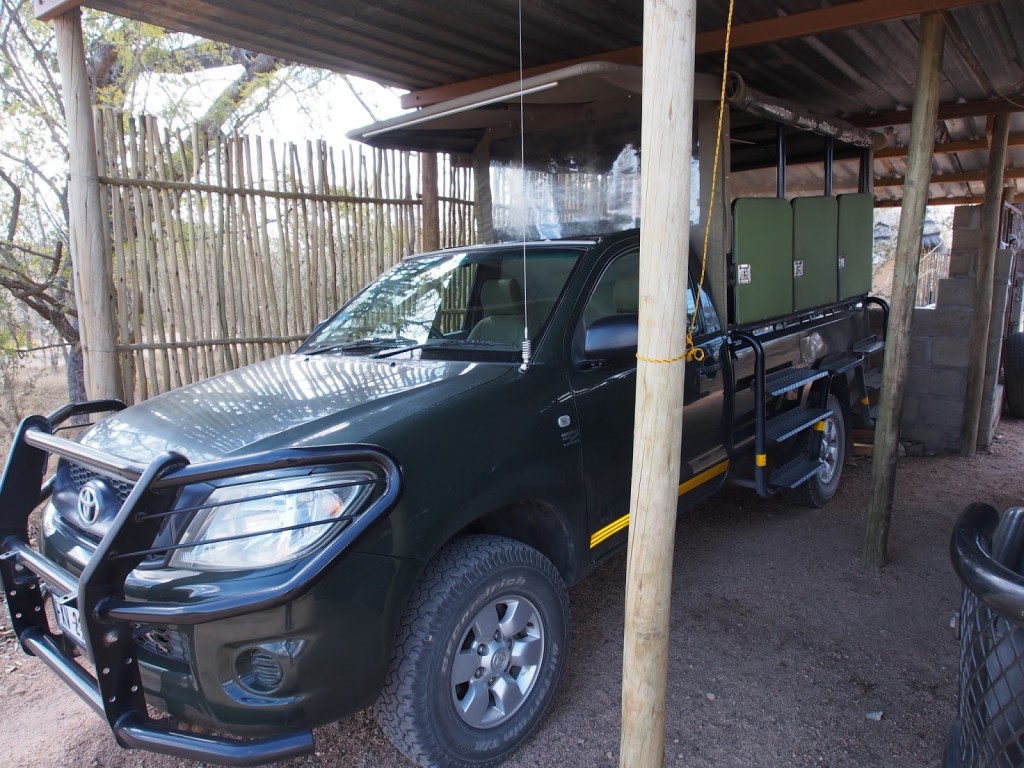 Similar to the day before, read a little, napped a little before the day drive back in Kruger. Last drive and we were seriously hoping to see the lions. Spotted a small gator sunbathing on a rock.
As we were crossing a bridge over the river, we saw elephants on both banks of the river. There we managed to see a mother elephant crossing the river with its youth following behind. What a sight!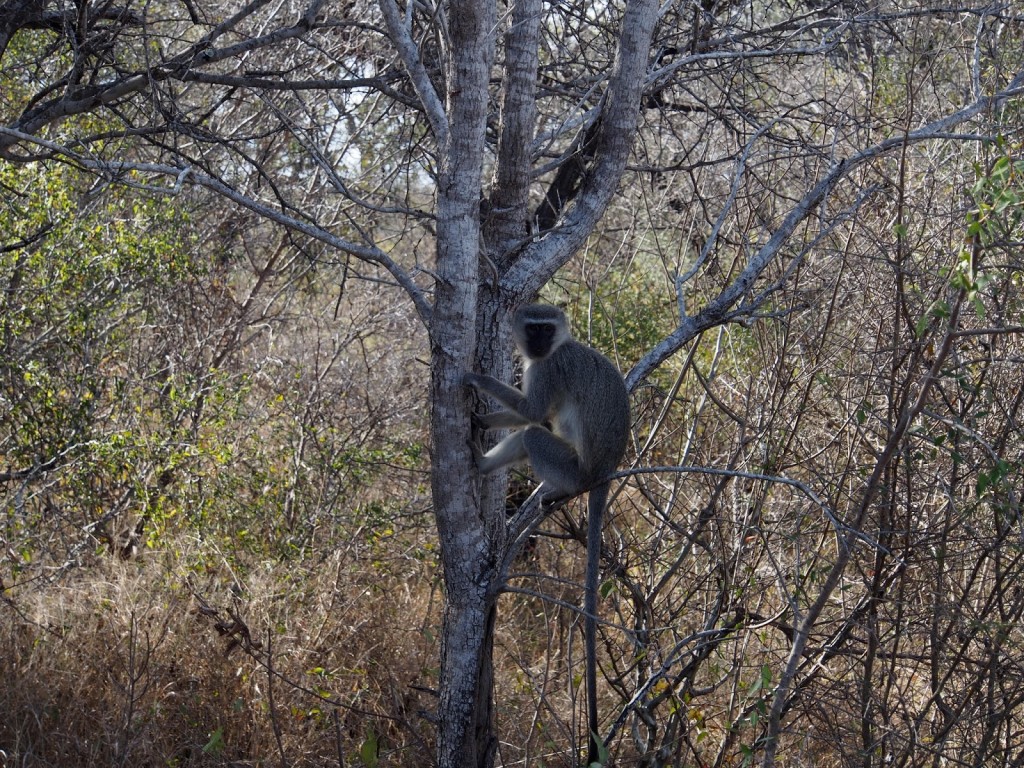 Soon we spotted a group of vehicles parked beside the road. They must have spotted something, a cat perhaps. We also stopped and tried to search for the "interesting" animal. Sure enough, someone saw a cat dart across the road. The chase was on!
Our guide driver slammed on the accelerator and we moved to another road that was on the other side of location where the cat went into. Other vehicles also followed and started to fill the roads. We went up and down the stretch of road but were unable to locate the cat. It was a master of camouflage.
I stared hard and thought I saw some movement. We moved away and back again and that was when we saw the leopard. It had sat up and we managed to identify its shape within the thick foliage.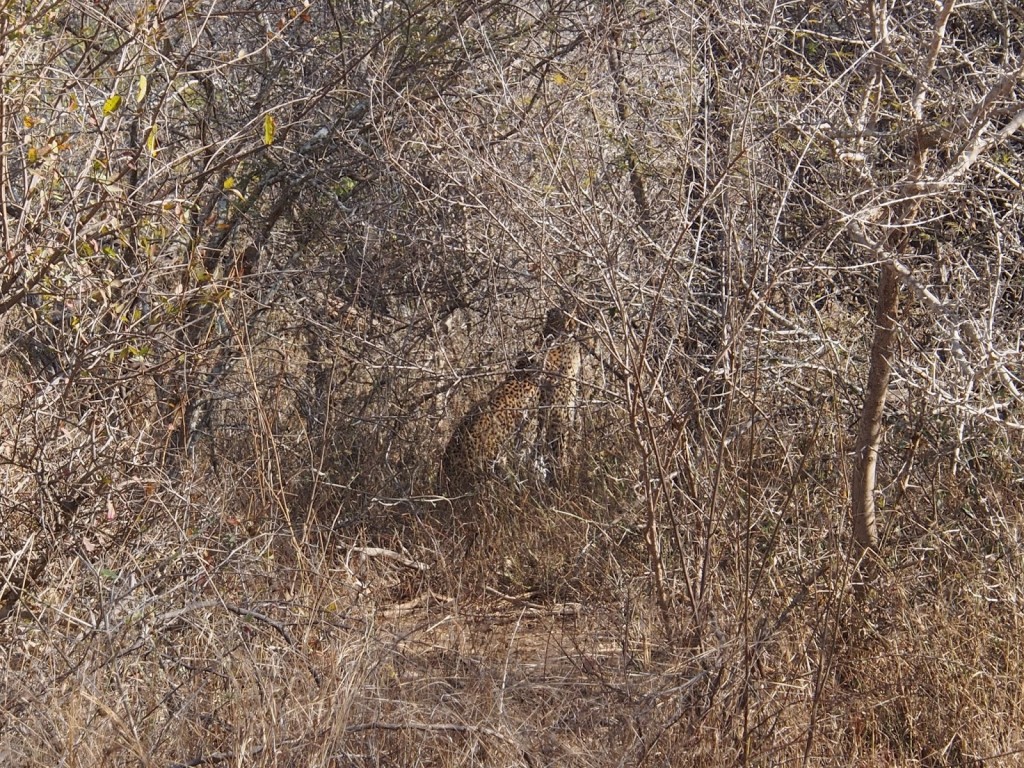 Then the cat moved, with such silent footsteps. I now understand the meaning of leopard crawl. Silent while staying low to avoid detection. We just sat there and watch closely. We were all anticipating for a successful pounce and that would be a priceless experience!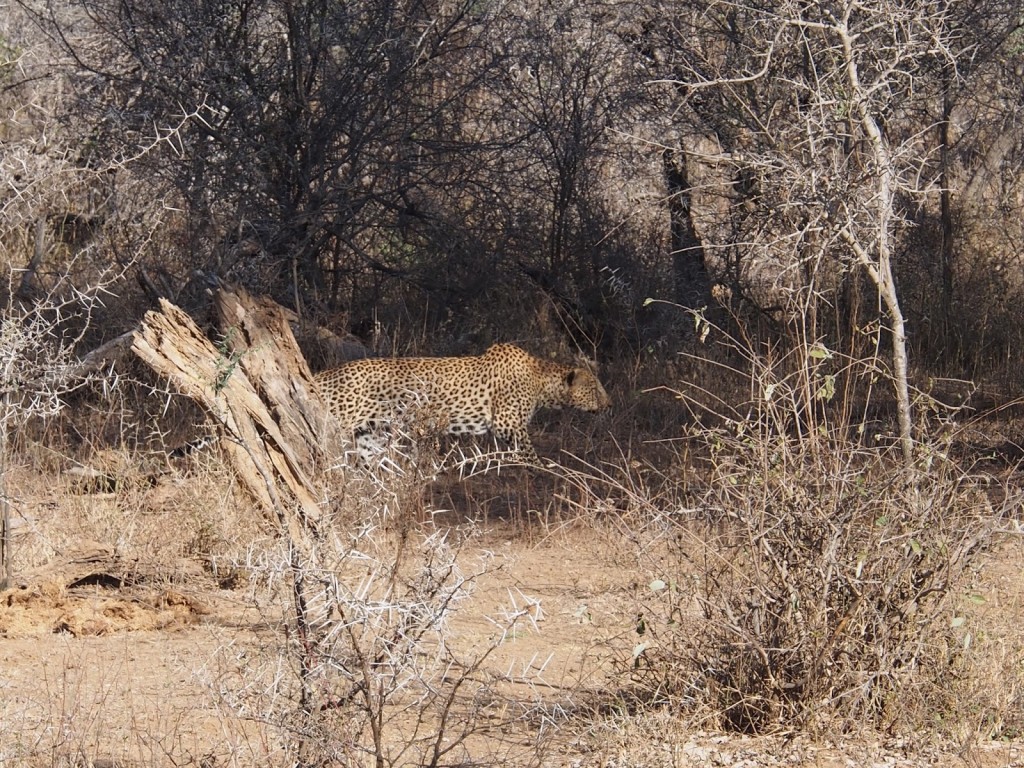 I took a video of its every move. It laid for a while before it got up to close in. Slowly he moved in with each step. Closer and closer until *crack* and an alert went off. The impala must have heard him and sounded out to its comrades to flee! Immediately we saw the leopard hanged its head low, obvious sign of disappointment. Really felt bad for the leopard but that was life in the wild. Survival of the fittest.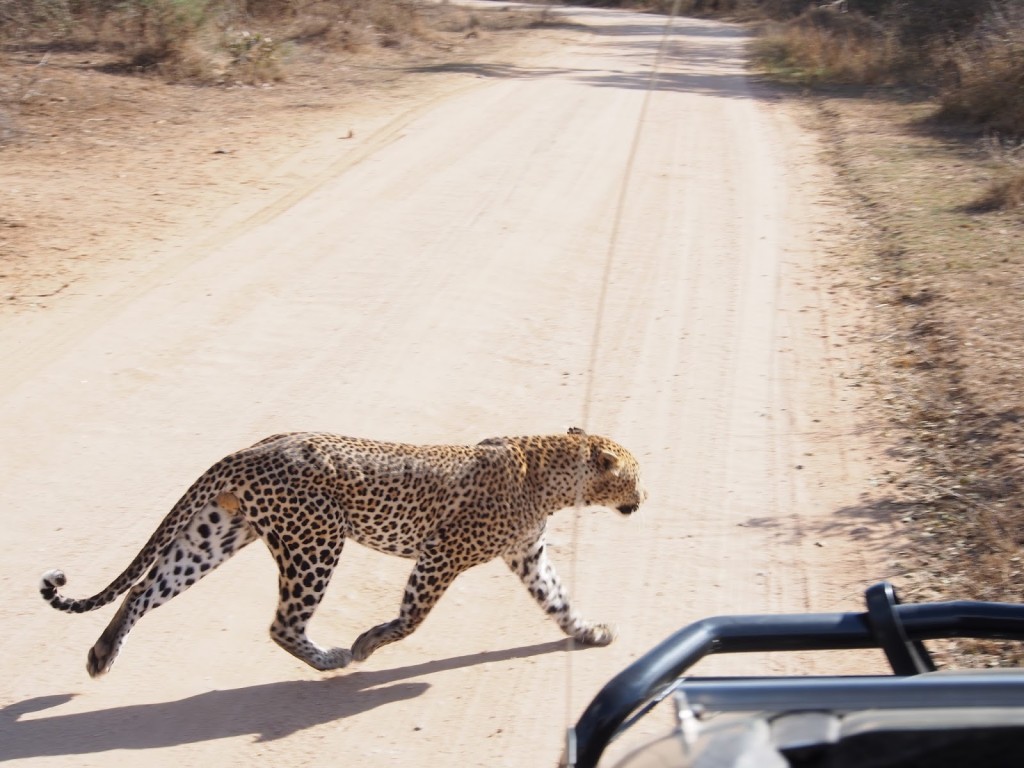 As we continued and passed another river, we saw something protruding the surface. Hippos nostrils. Then in the far end, we saw another pot of hippos coming into the water.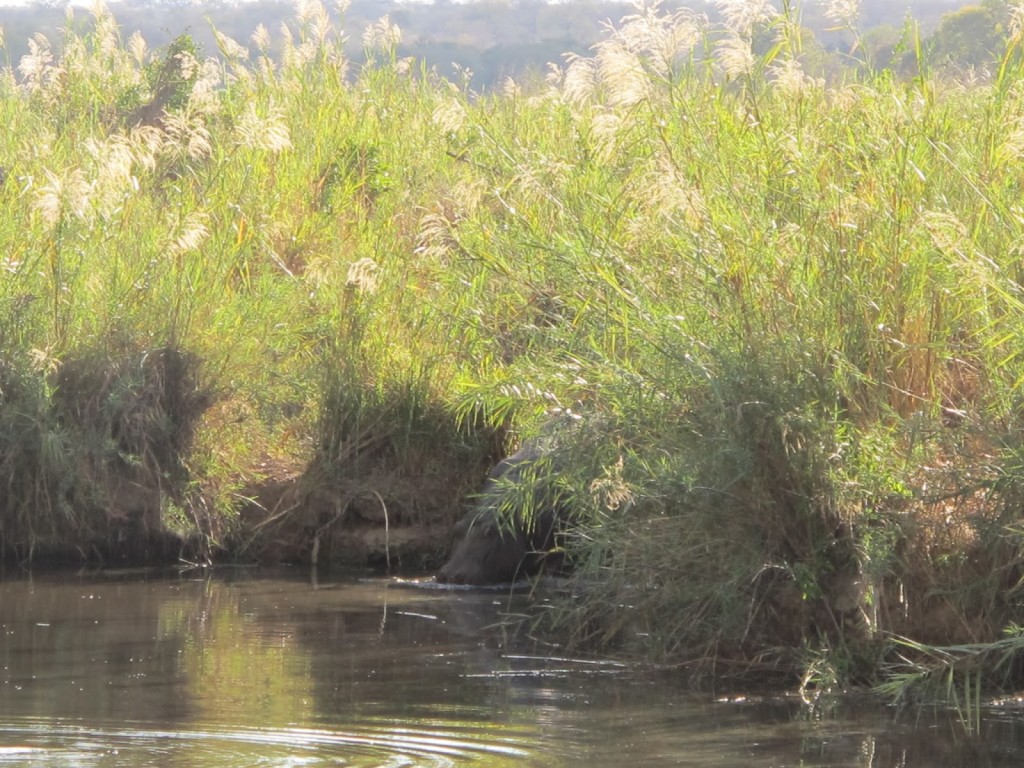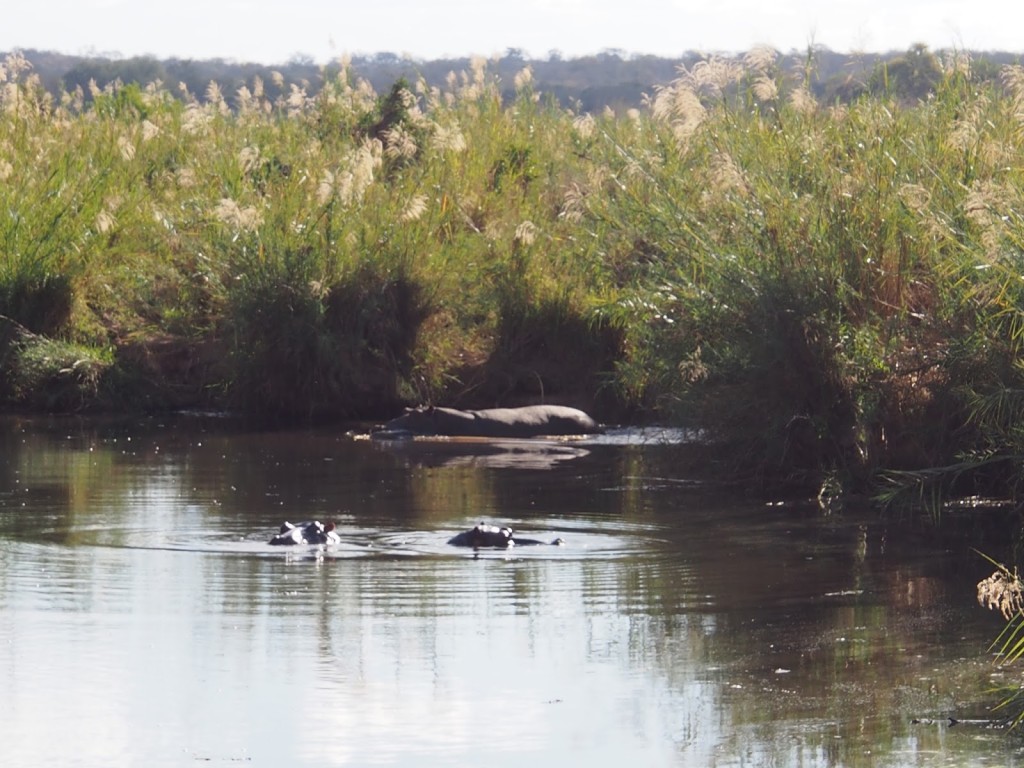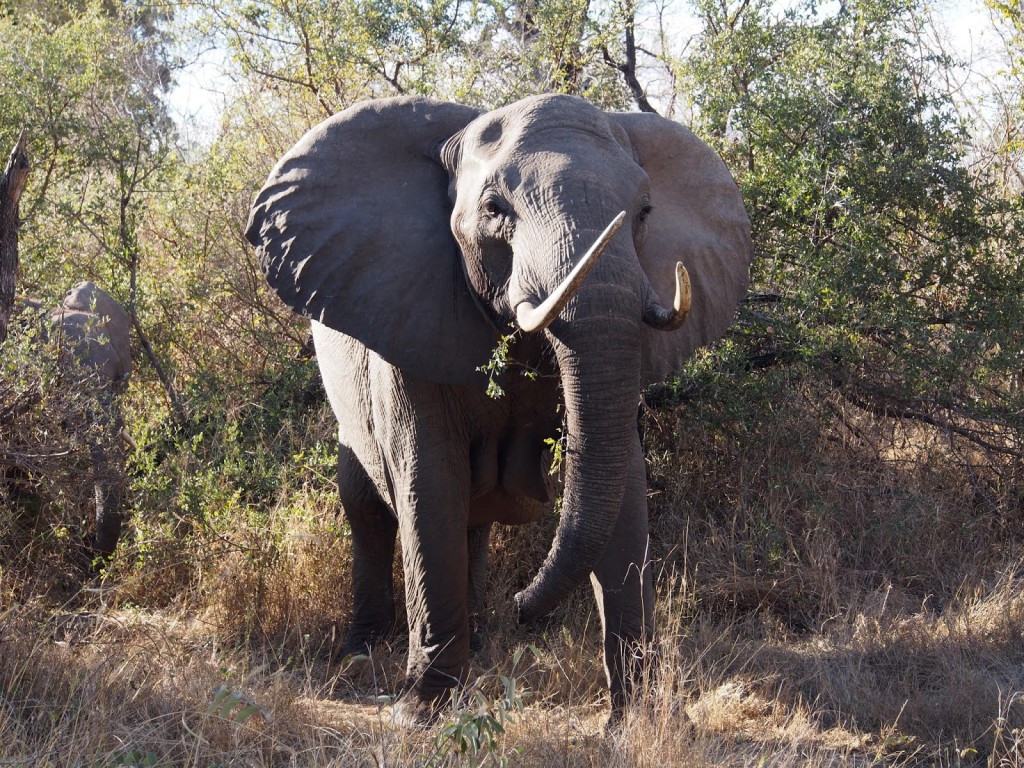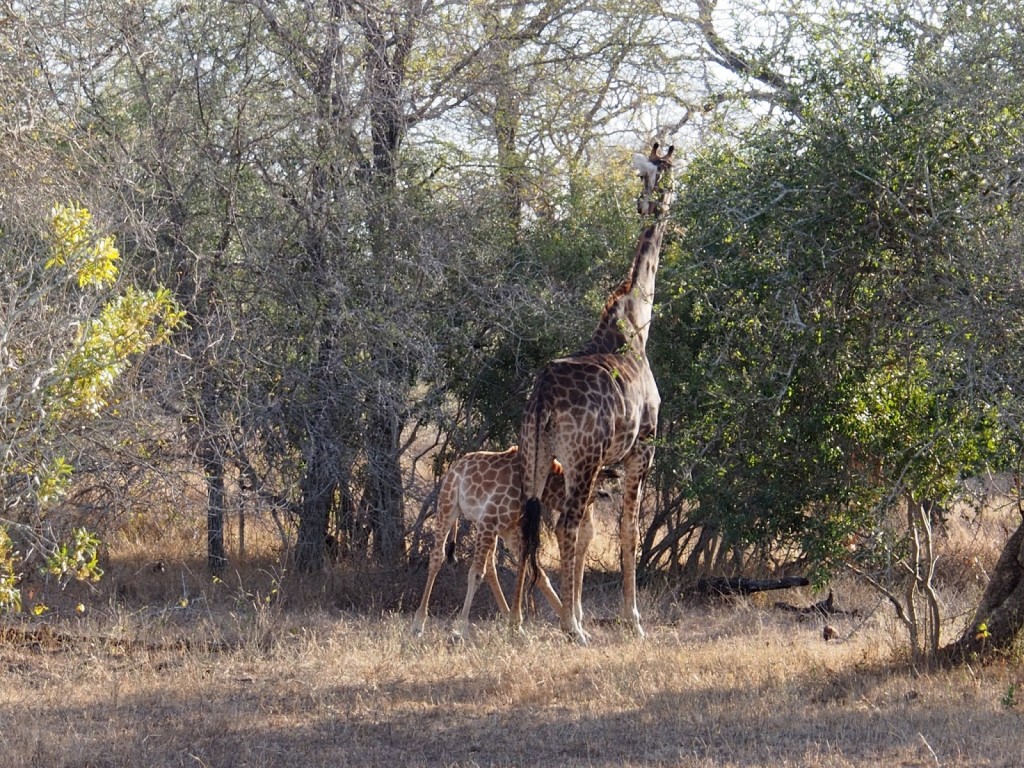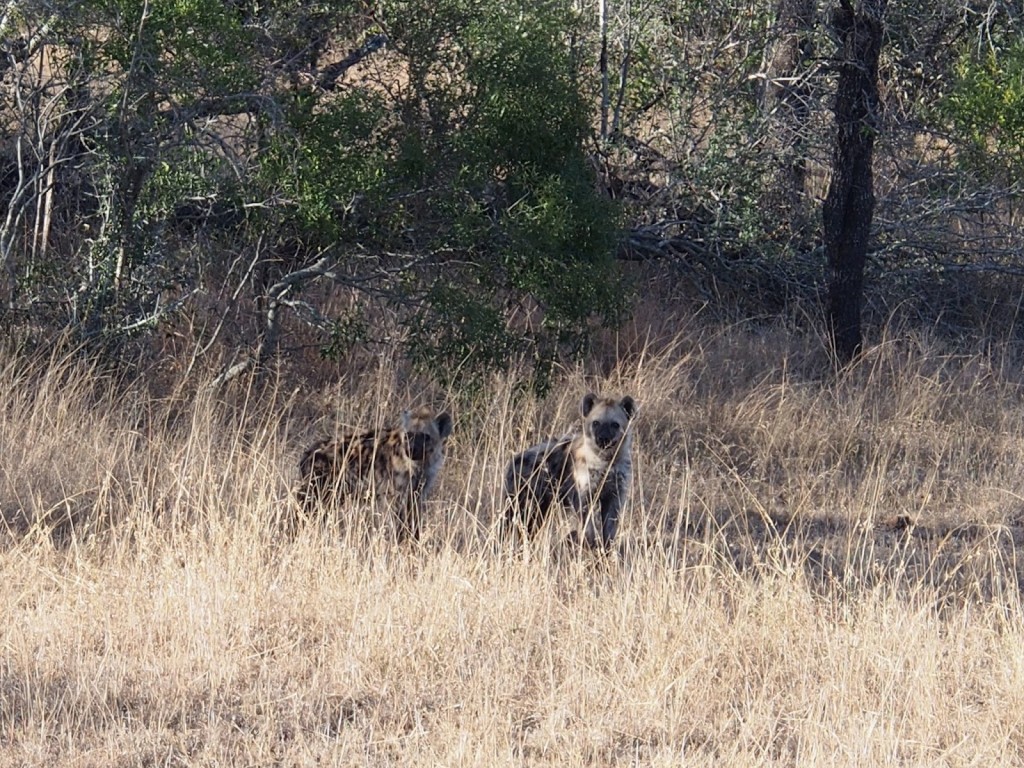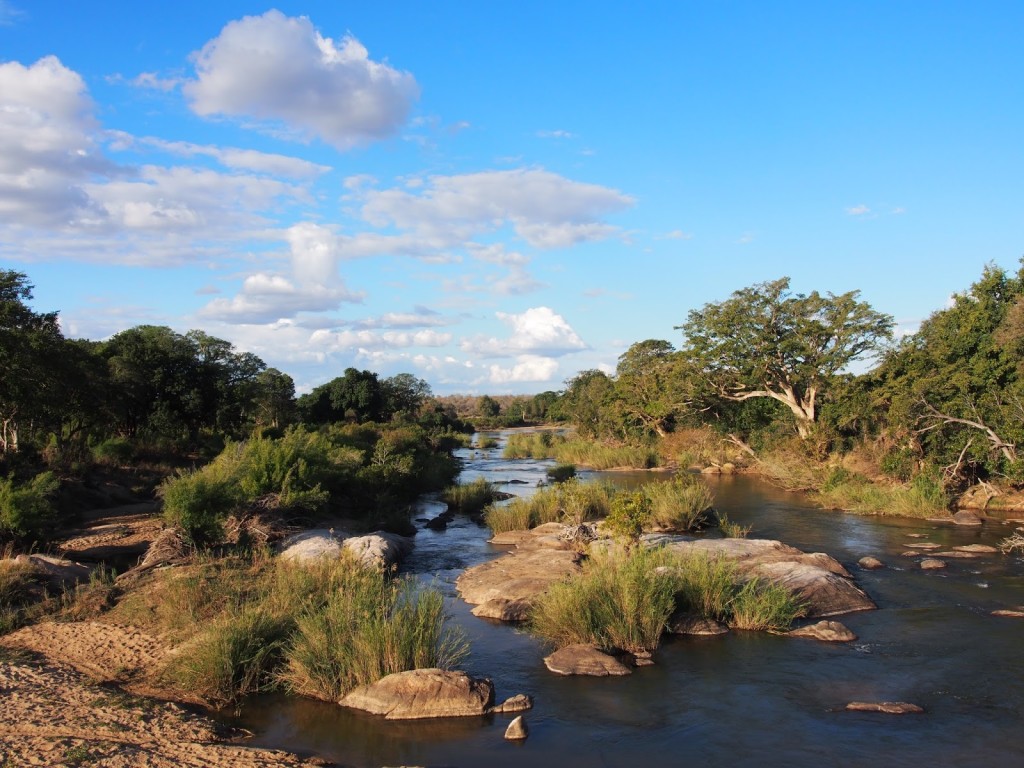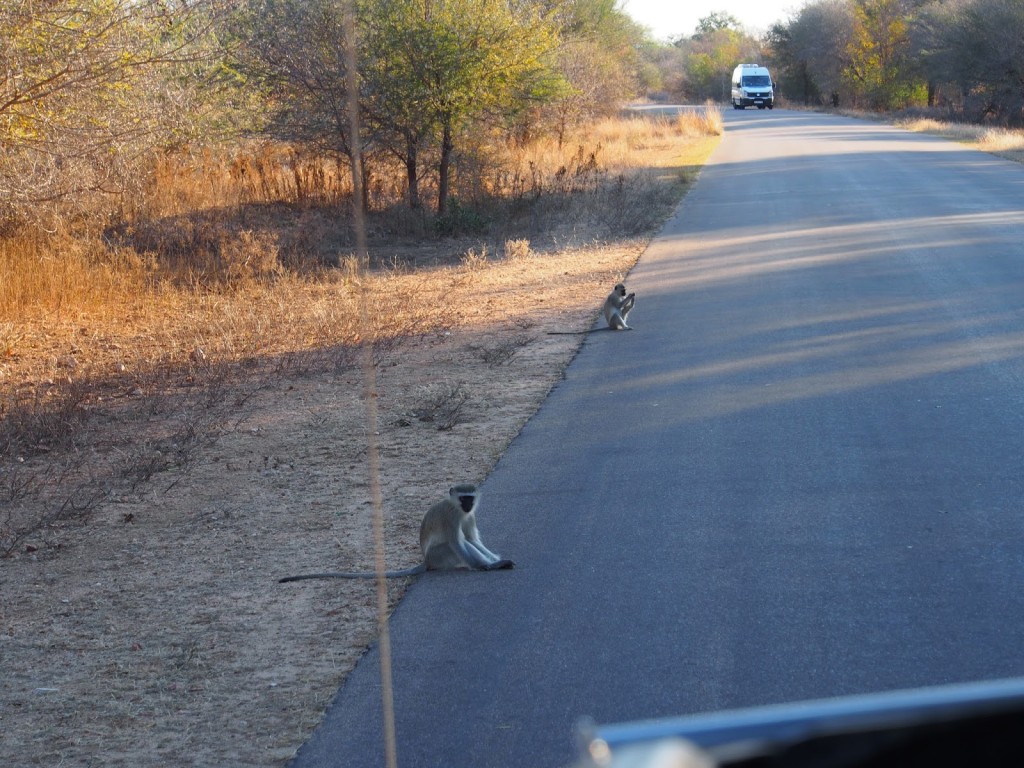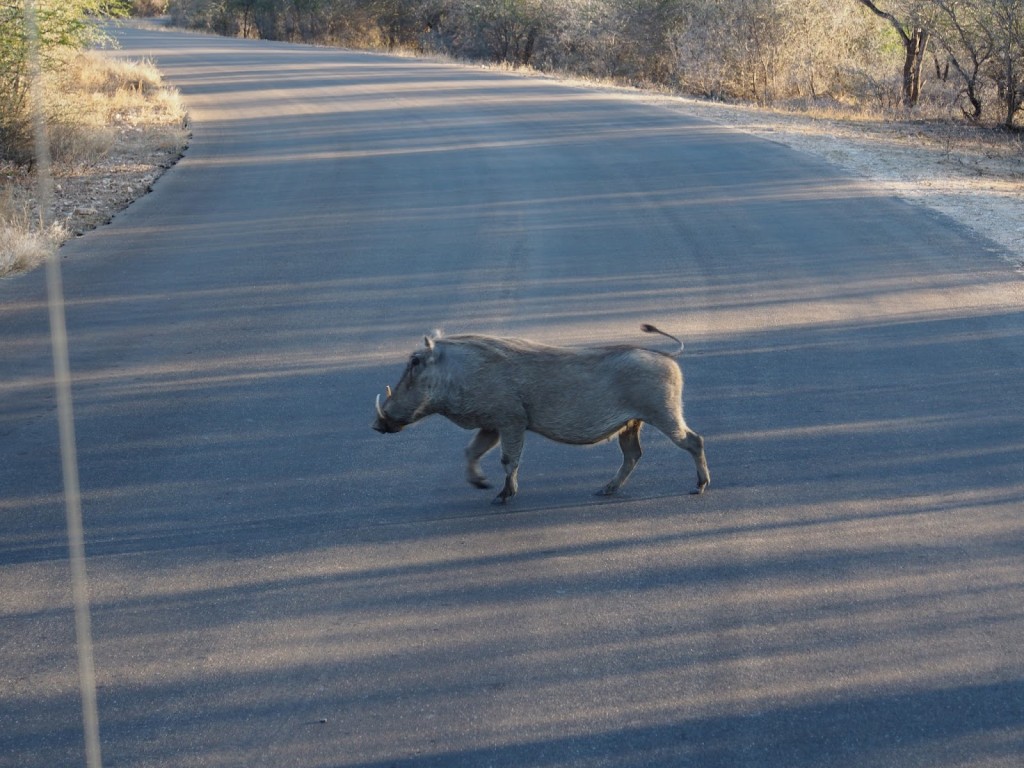 It was getting late. We were still not ready to give up. We have heard of various comments from other groups saying that they saw some lions a few days ago feeding on a buffalo. What luck! But now that they are full, they would not be hunting for some time. We drove to the river bed where lions were more or less expected to appear. They stayed in their territories and thus guides familiar with these places would bring their group to these locations. We stared hard but no lions…and then we stopped. The guide took out his bino and looked into the distance. We looked in his direction. Bravo! Lionesses!
That was really sharp eyes! We could have so easily missed them had it not been for the guide. 5 out of 5! Although I would have wished for a closer encounter with the lions but I guess viewing them in the wild from far was not too bad either. Just wished I had a better sets of lenses. Stayed for a while but the lionesses are obviously not in a mood to move and were just sleeping away. With a sense of accomplishments, we left the Kruger NP.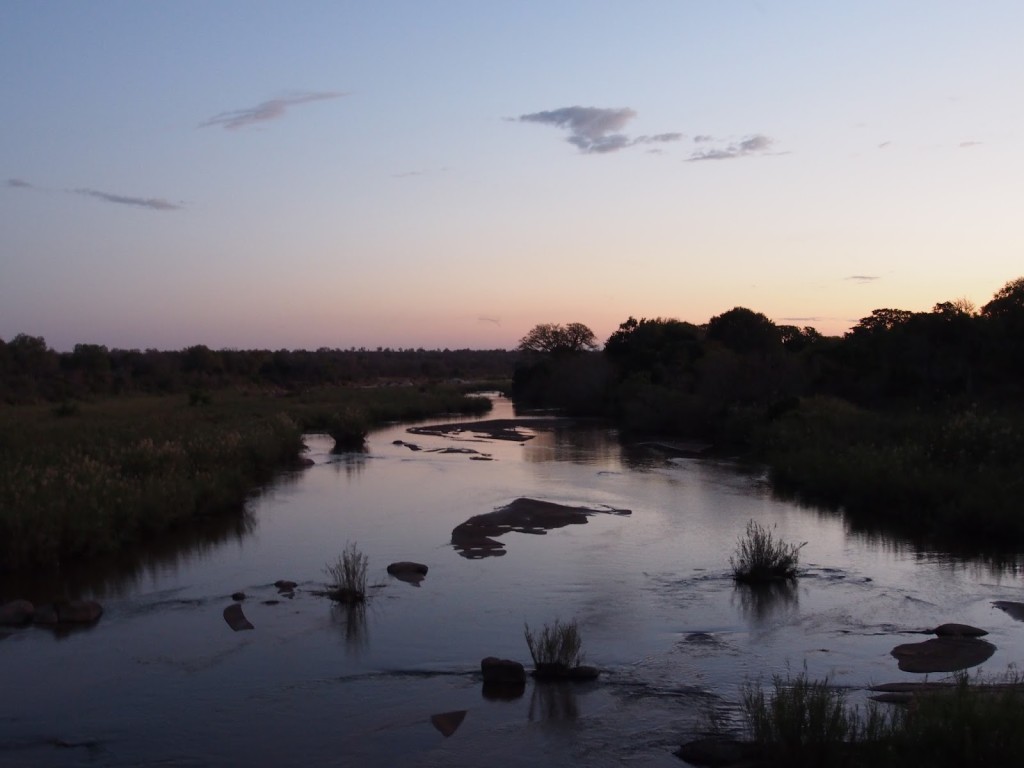 Same arrangements as was in the bush camp. Campfire dinner and tonight they served the Potjiekos, stew cooked in a pot. It was really delicious.
Tonight the conversation within the group was really funny. It was with the addition of the 2 Americans and the funny guide and there were just explosions of laughter one after another. It was a great end to our safari trip with this awesome night. We retired shortly after, to pack again as we would be heading back to Joburg via Panaroma route the very next day.